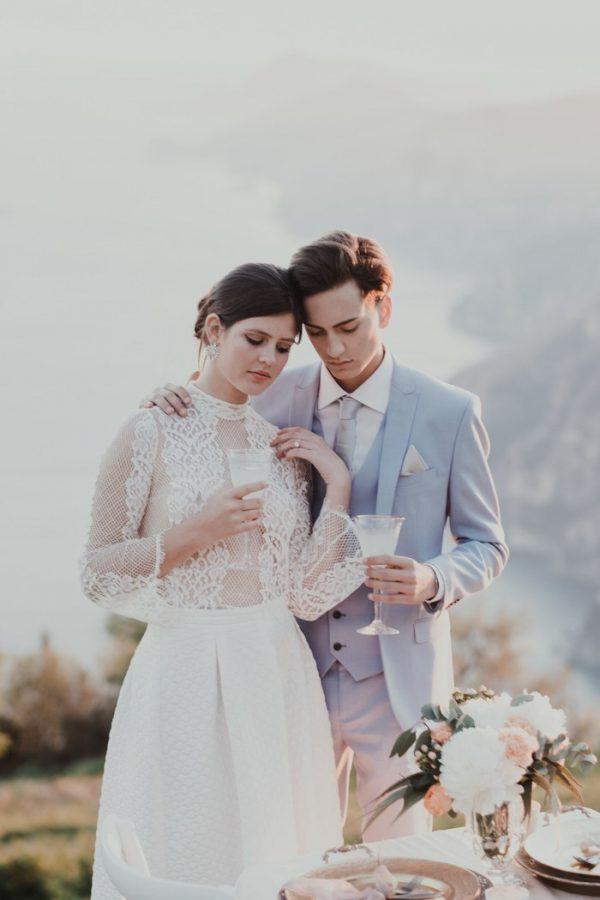 Tara Lilly Photography and the planners at The Wedding Boutique Italy have given us serious wanderlust with this Amalfi Coast elopement! It's hard to imagine a location more naturally romantic than the Italian coast. And this oh-so talented team took it one step further by setting an intimate, candlelit dinner for two on the cliff's edge overlooking the ocean for one of the most epic views we've ever seen. Every detail, from the muted color palette to the elegant florals to the casual chic bride and groom style, was quintessentially Italian — and we are obsessed!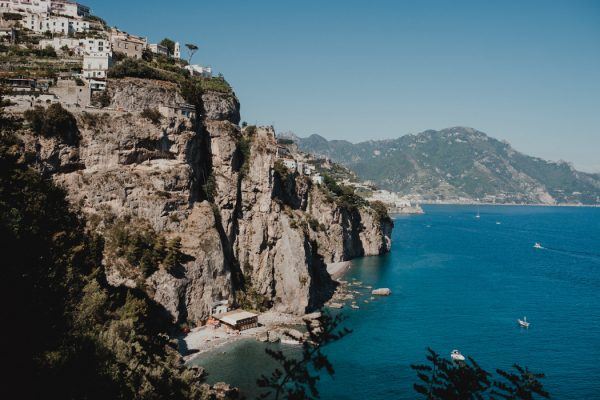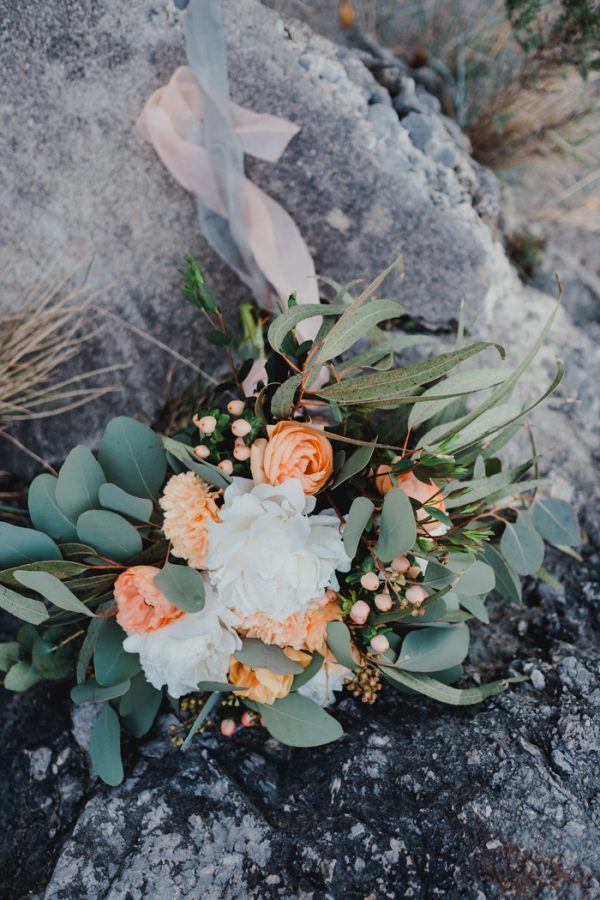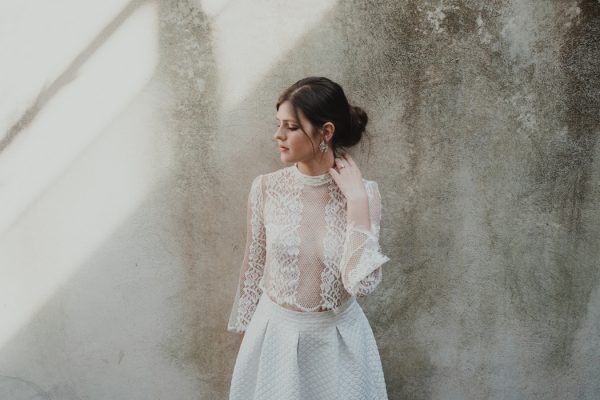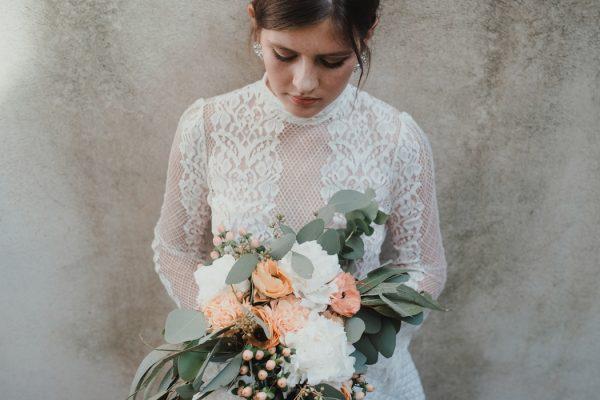 From the photographer: We started the day out in a beautiful villa high on a clifftop overlooking the ocean. The smell of salt water and the hypnotic rhythm of the waves created a truly romantic atmosphere as we made our way down some steps to a secluded area by the water. The medieval architecture and breathtaking views of the cliffs soaked in the late afternoon sunshine created a picturesque backdrop for Alice & Giuseppe. The icing on the cake was the villa's resident donkey adorned with her sweet wedding attire.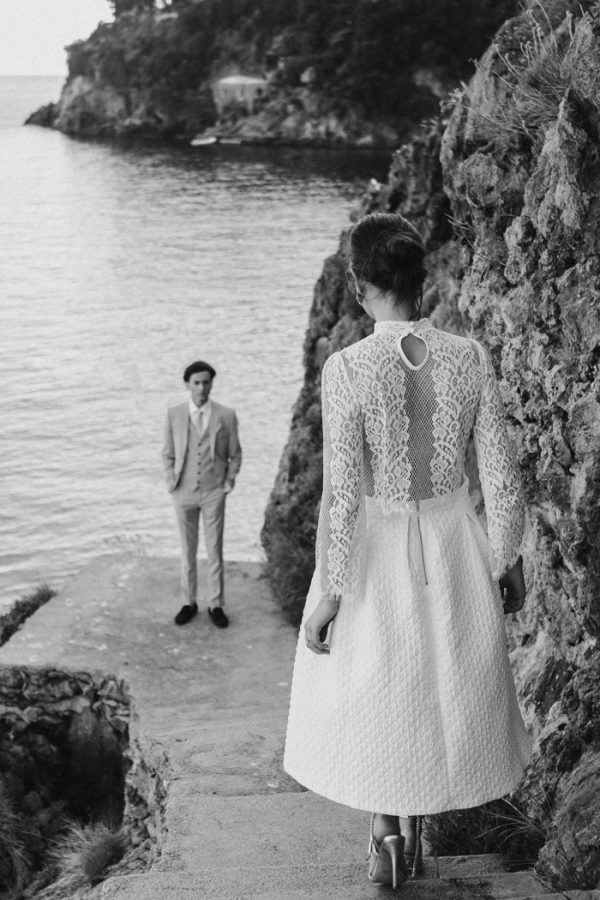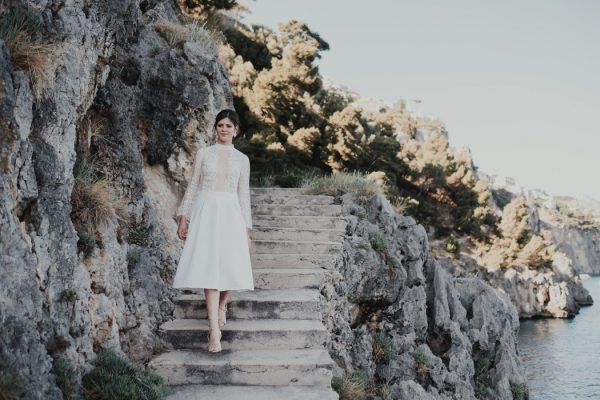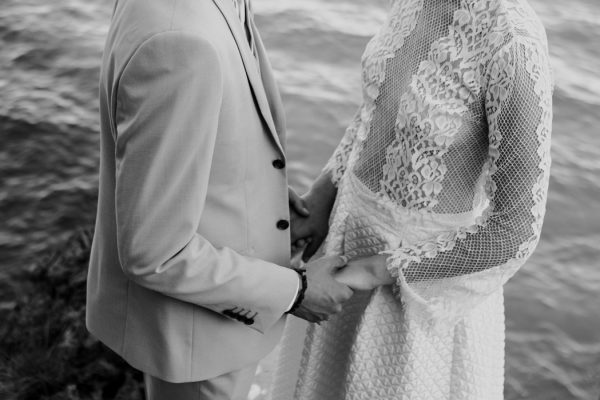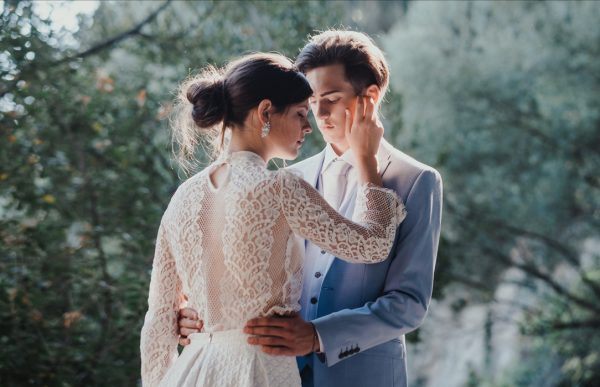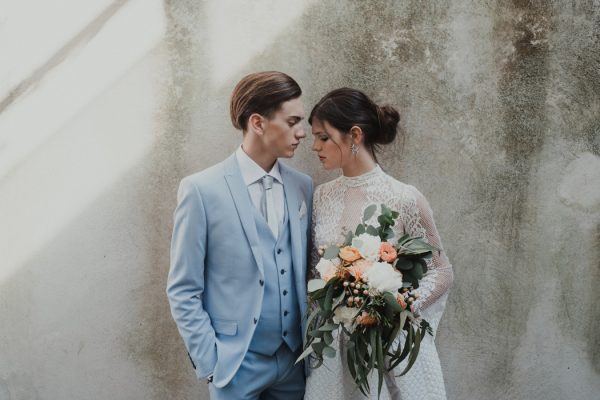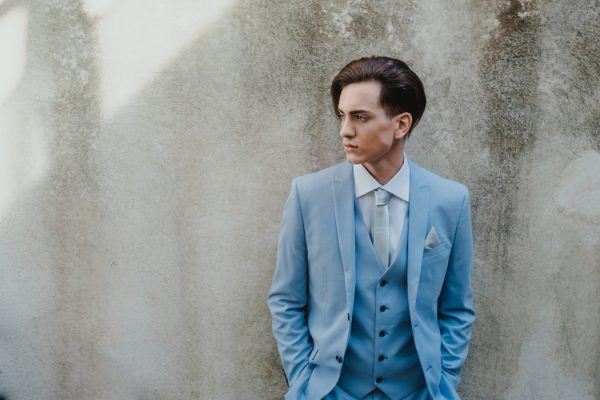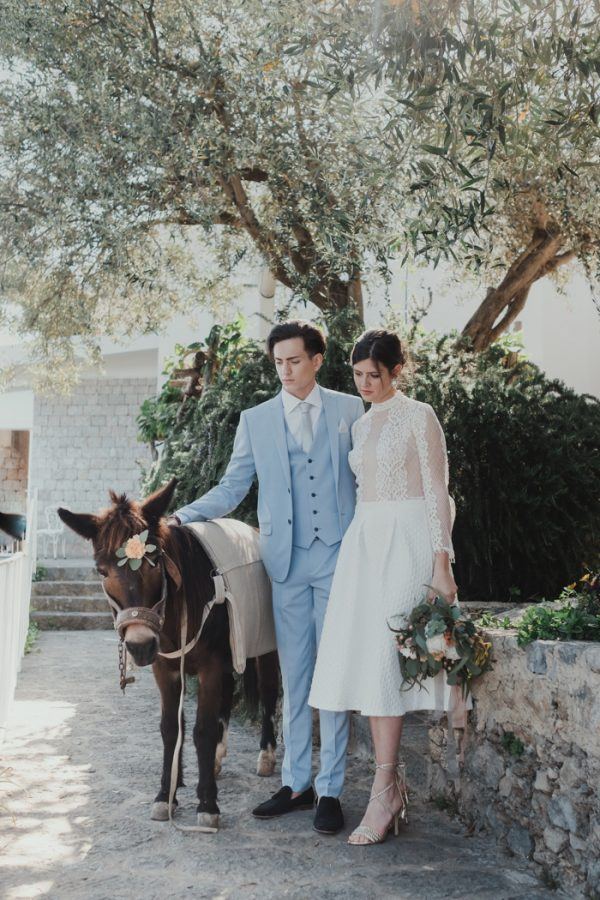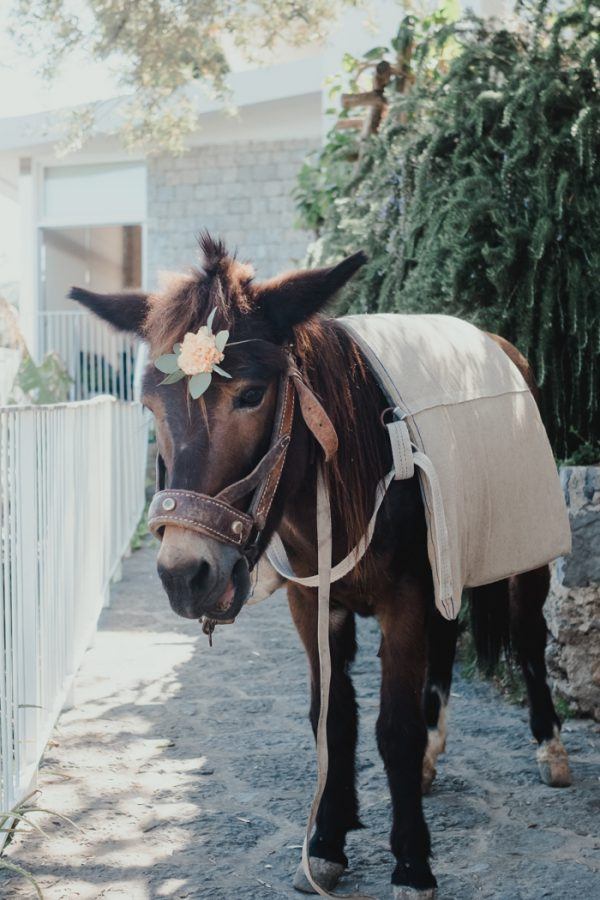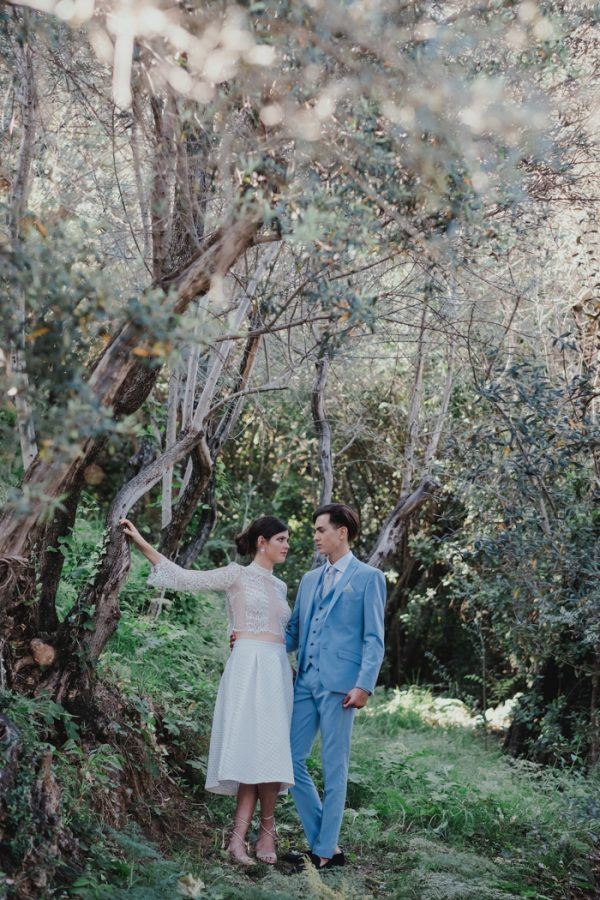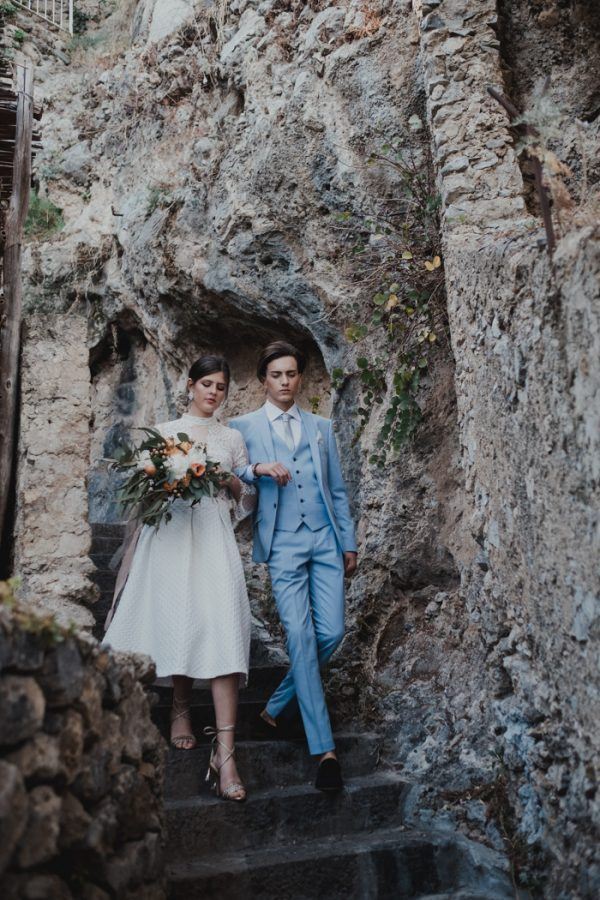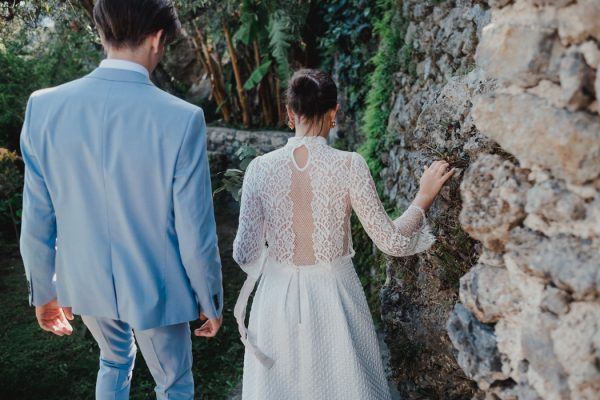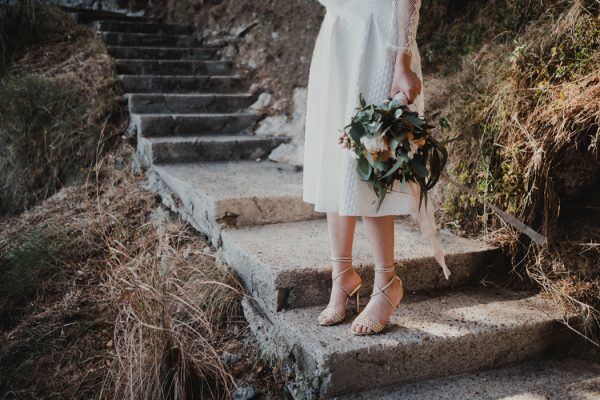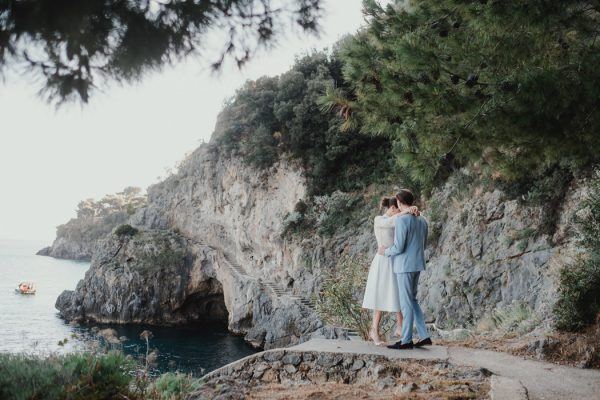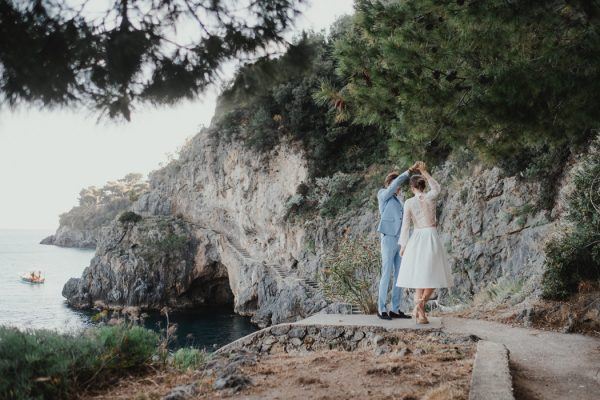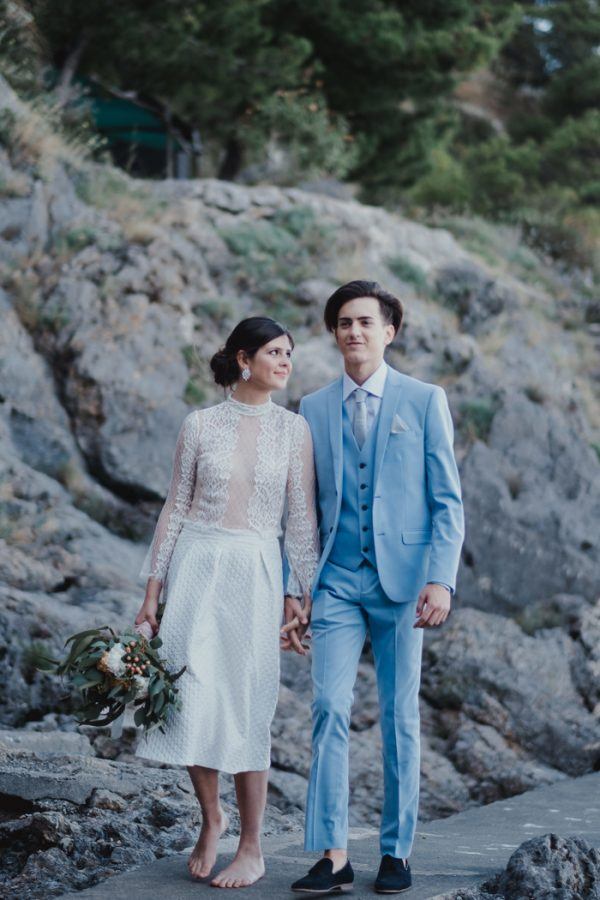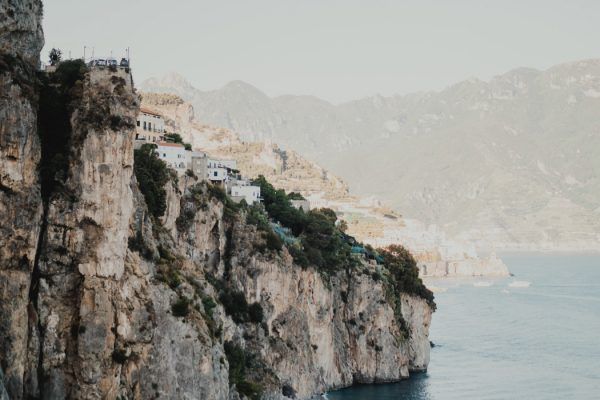 As beautiful as the villa and ceremony was, nothing could prepare me for the setting Catherine created to end the evening. Just as the sun was setting, we moved to some old farm ruins perched right on the side of a cliff with a west facing view of the mountains that form the coast line. Sitting down to a candlelit table on the edge of the world, we all toasted with limoncello as the sky lit up with the same colors as the floral centerpiece.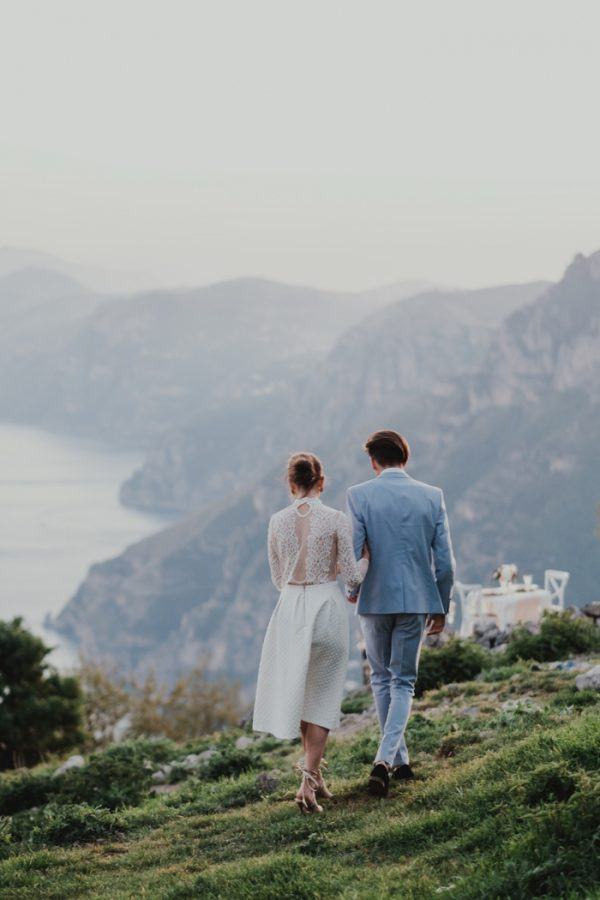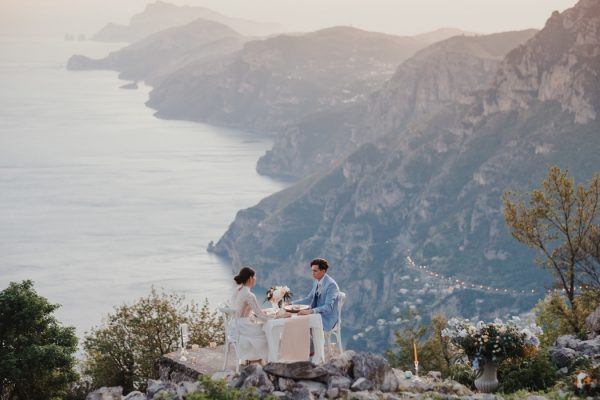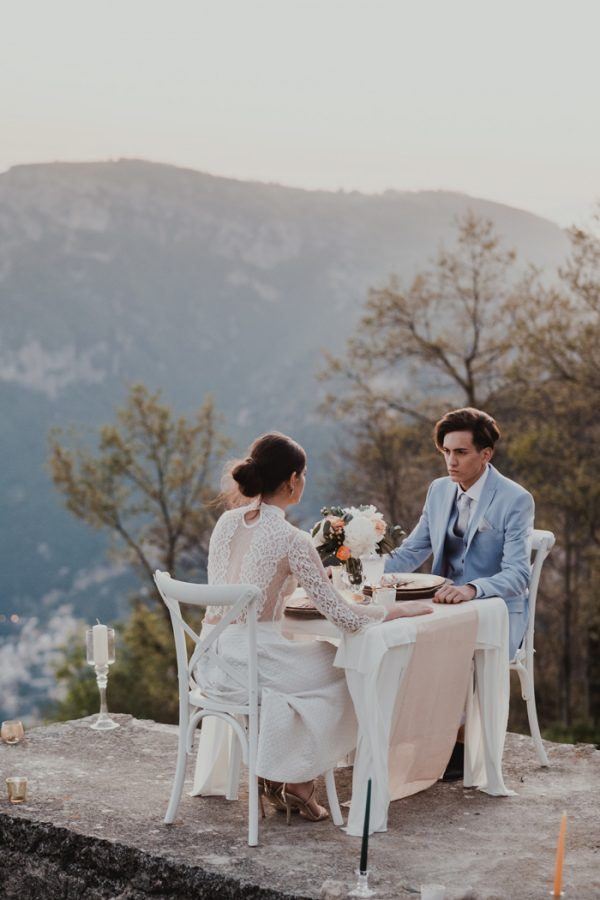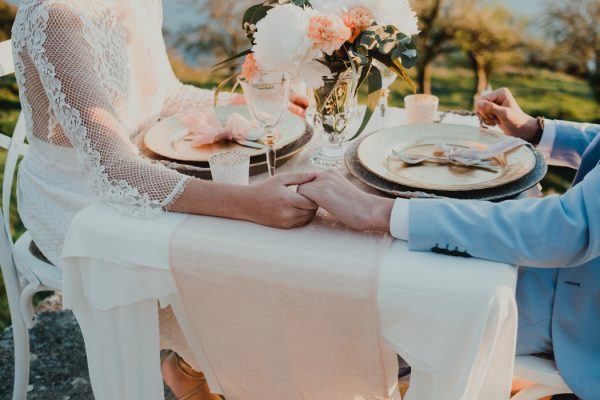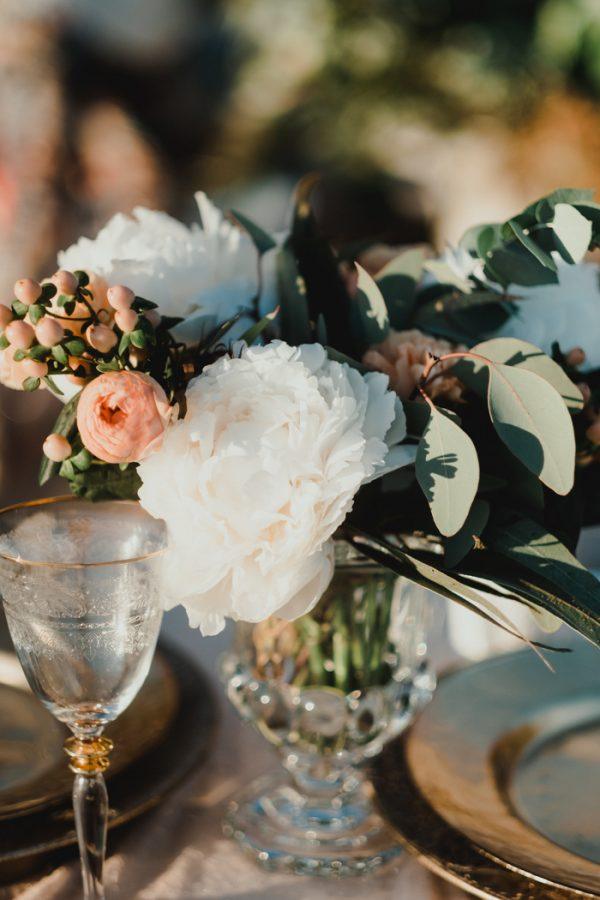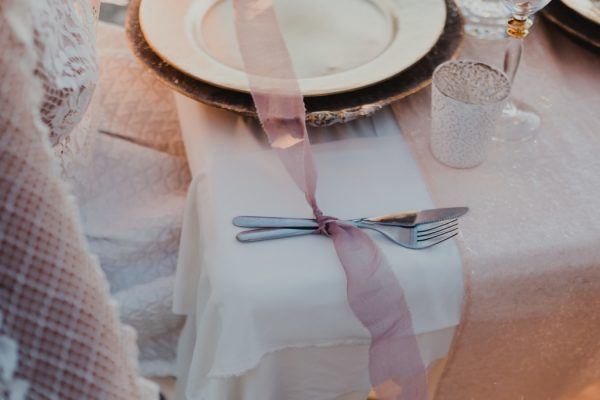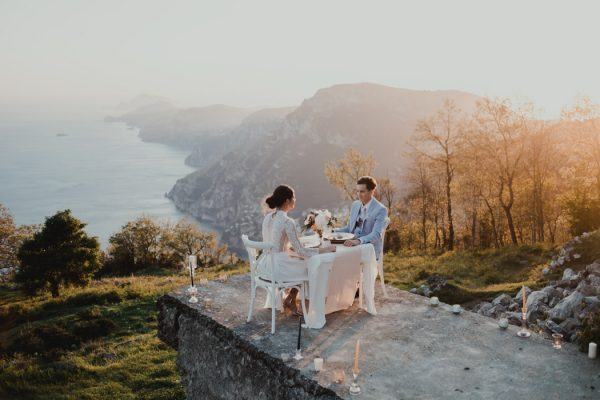 I always appreciate when our couples have a flair for the untraditional when it comes to planning their weddings. From foregoing traditions like the garter and bouquet toss, deciding not to wear shoes, or partners getting ready in the same space, elopements are the height of untraditional in my mind. Choosing a meaningful location and creating a stress-free day where you spend every minute with your partner is incredibly powerful. I would be lying if I said I didn't get emotional seeing two people bare their souls, and be vulnerable with each other in front of our cameras. Being truly present with your partner to celebrate the life and love you have created together makes elopements really special. Package that emotion with a place as stunningly beautiful as the Amalfi Coast, and it is a truly magical experience.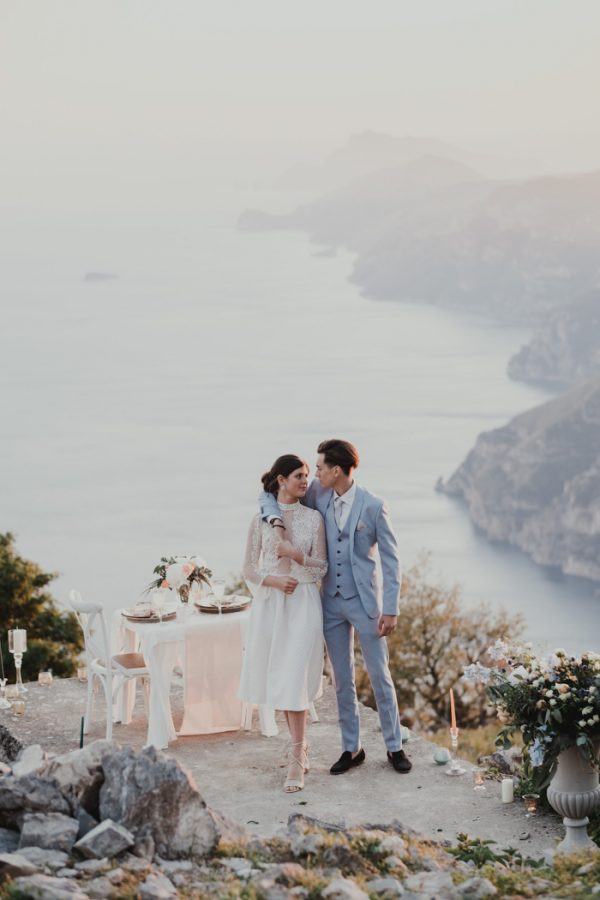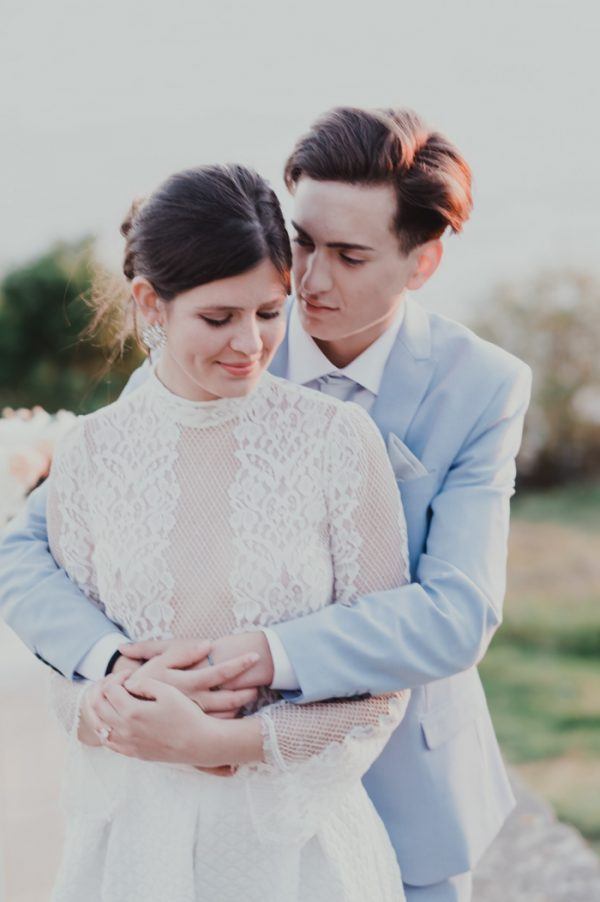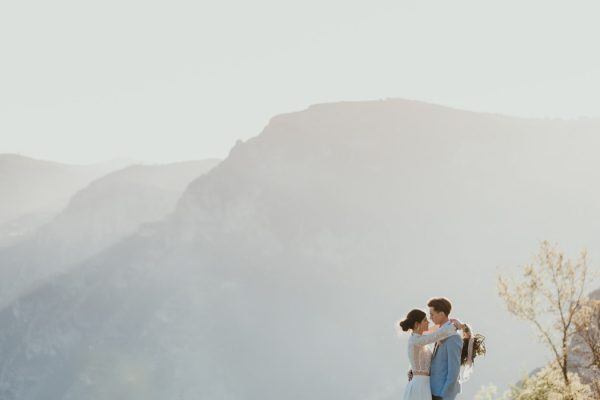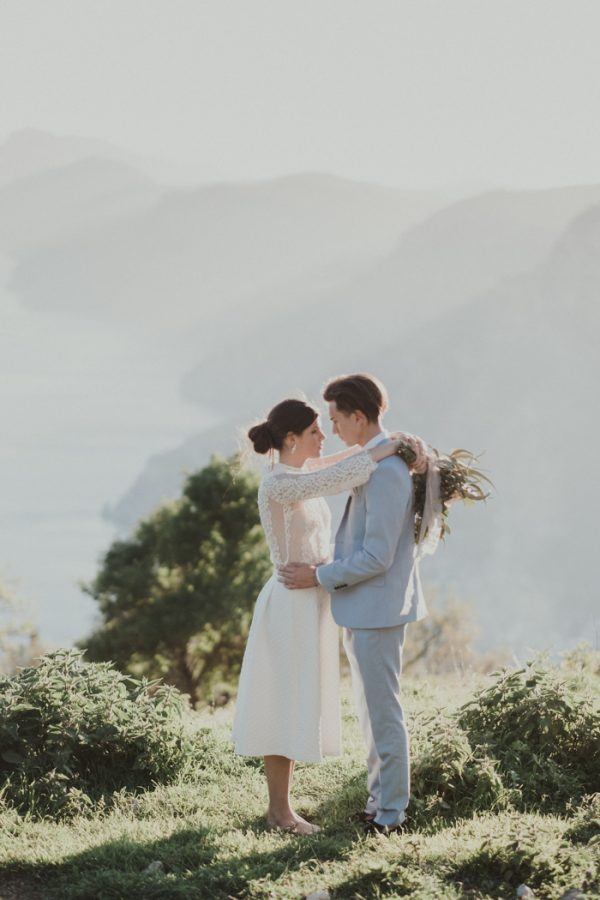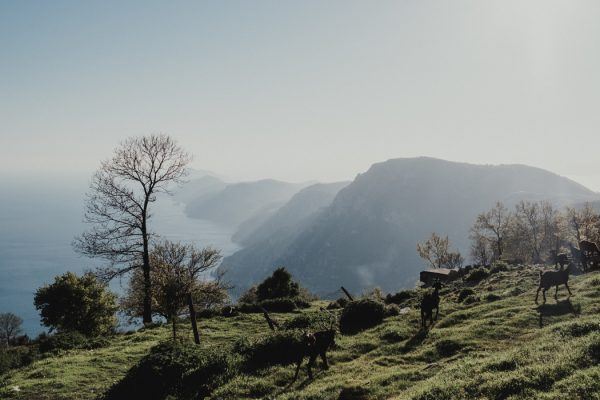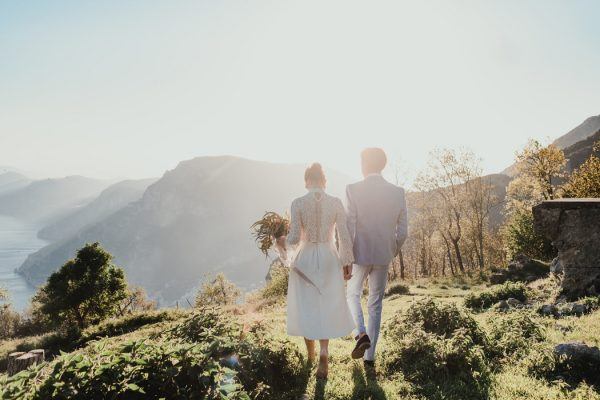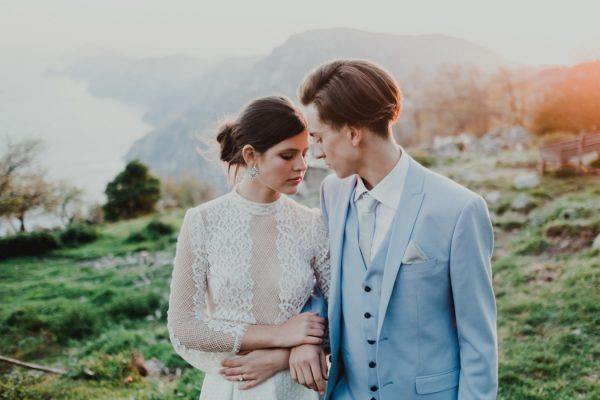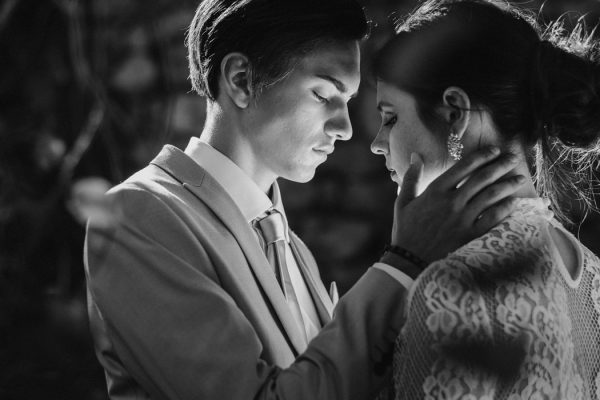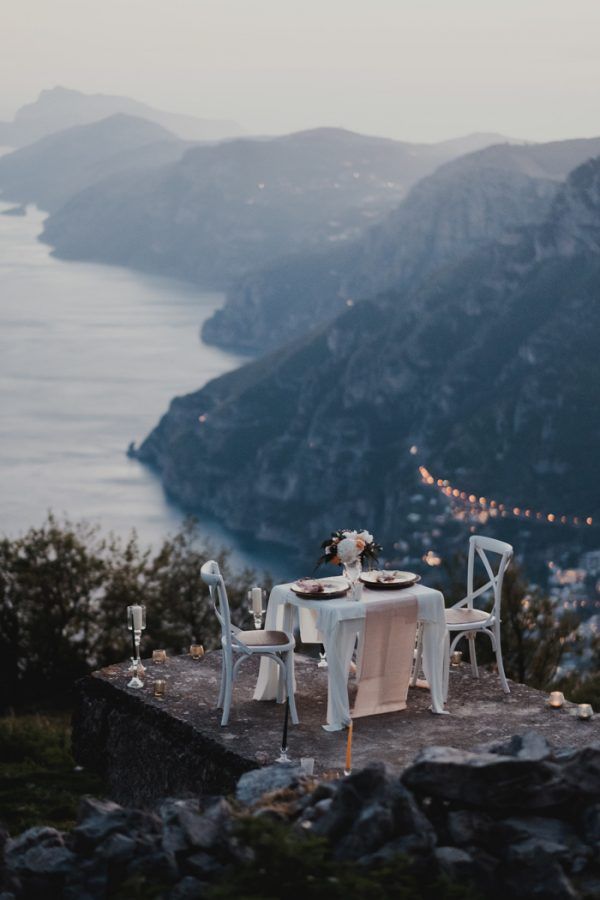 The biggest thanks to Junebug member Tara Lilly Photography for sharing this beautiful elopement inspiration with us! If Italy is on your list of destination wedding locations, you've got to see this Moroccan-inspired boho chic wedding in southern Italy! The array of exotic textures and colors combined with the dreamiest location will have you booking your tickets in no time!