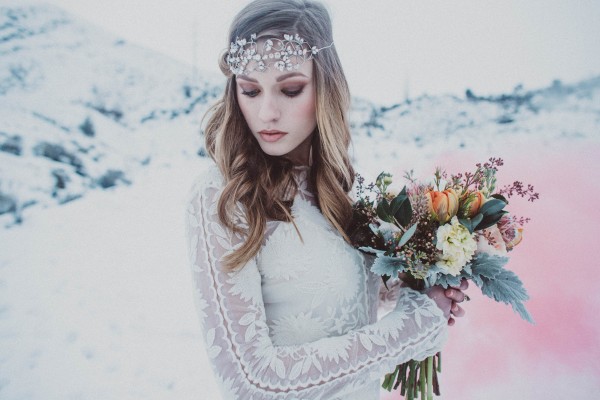 Winter weddings always look so magical with their perfect snowy white backgrounds and deep romantic colors. Wishing to encapsulate the breathtaking aspects of winter, an incredible team collaborated to produce this stunning styled shoot at the Cashmere Museum in Cashmere, Washington. The concept designer, Oak & Cypress Weddings, used a gorgeous mix of elegant glamour and natural, rustic aspects to create this awe-inspiring wedding inspiration. A Fist Full of Bolts expertly captured the beautiful design, producing truly astonishing photos.
Here's a little insight about the shoot from planner and designer Amanda Rose at Oak & Cypress Weddings:
I love the stark Washington winters. They hold a special and innate beauty that is both enduring and exquisite. In conceptualizing "Loretta, I Love You," I hoped to marry these aspects through couture glamour and rustic simplicity. I was determined to find the right locations for the shoot and when a friend offered her parent's Wenatchee hillside acreage and I unearthed the Cashmere Pioneer Museum through an exhaustive internet search, our concept became reality.
We began to envision a story of a young bride that is tied to her heritage and her home. In every element of the design we honored local craftsmanship – the organic linen, the handmade, ceramic plate ware, artisan wooden boxes and handmade paper. We wanted the decor and florals to be a humble and a harmonious extension of the environment itself.
It was important to me that I worked with a team that were each artists in their own right and I could trust their artistic license to enhance our shared vision. With every wedding and styled shoot, I only hope to set a course, provide vision and support them in their craft.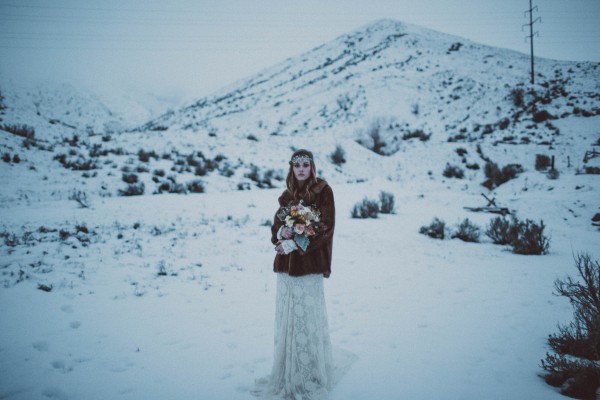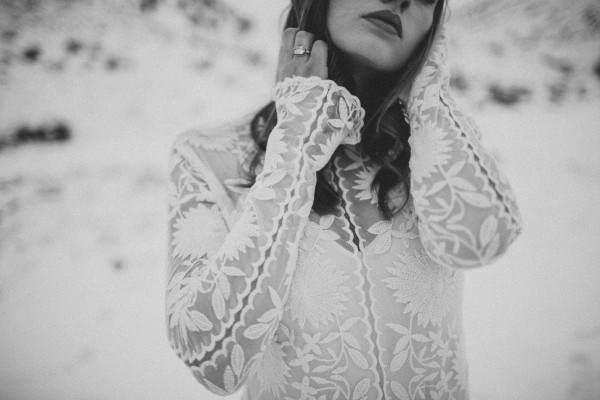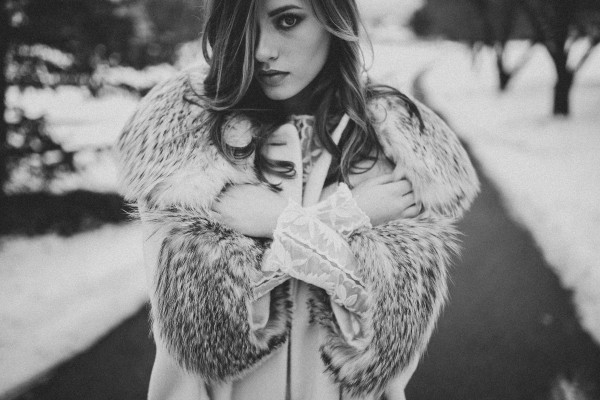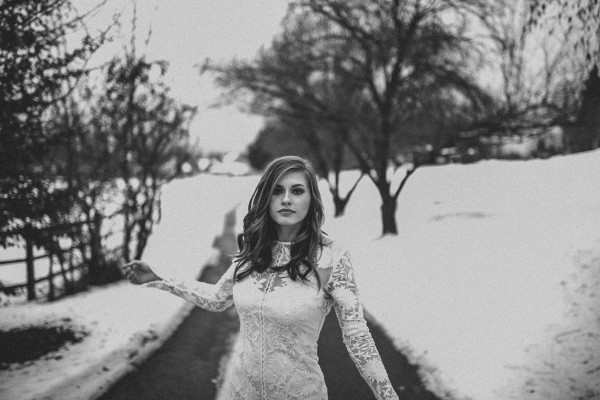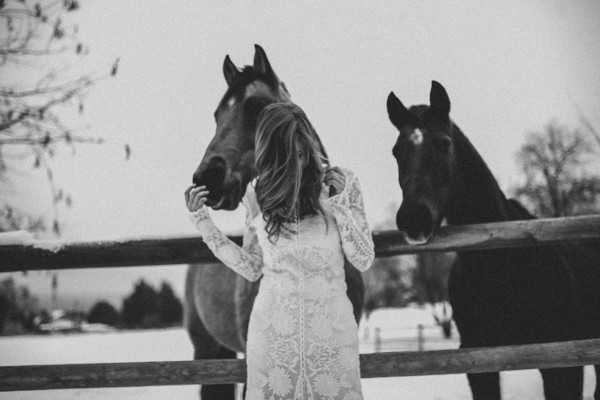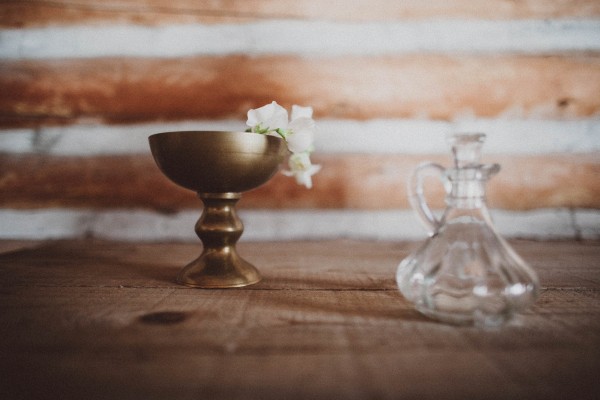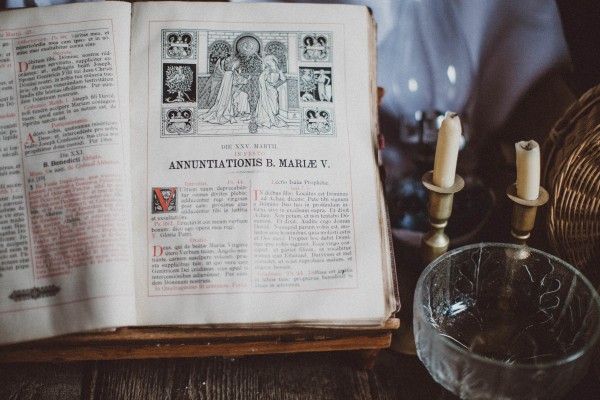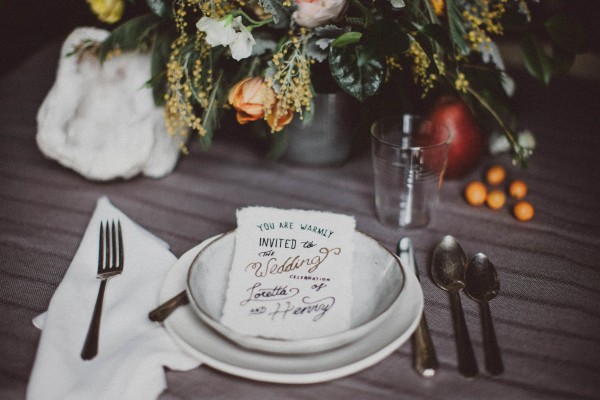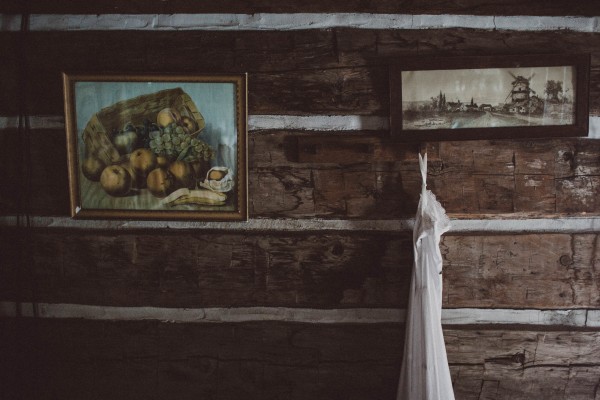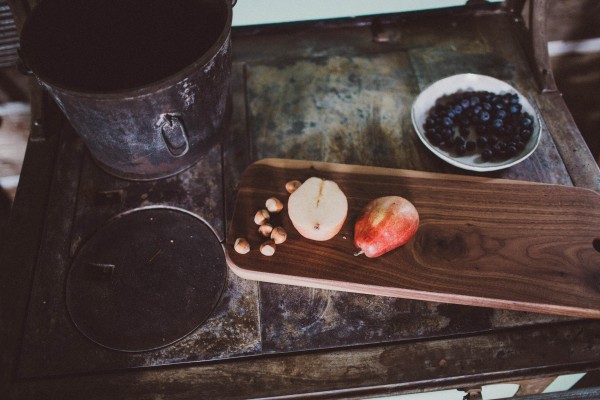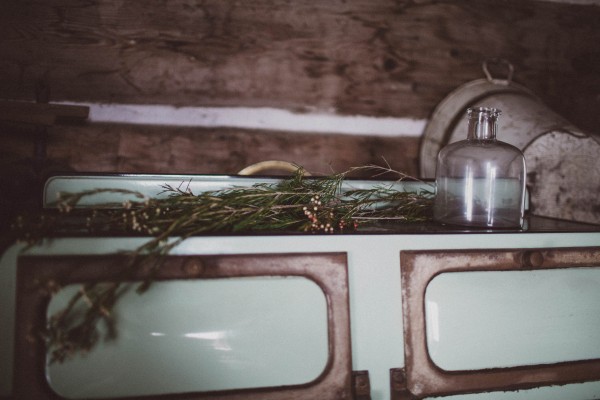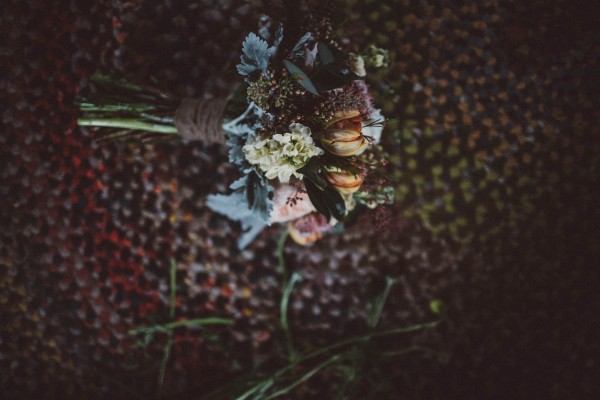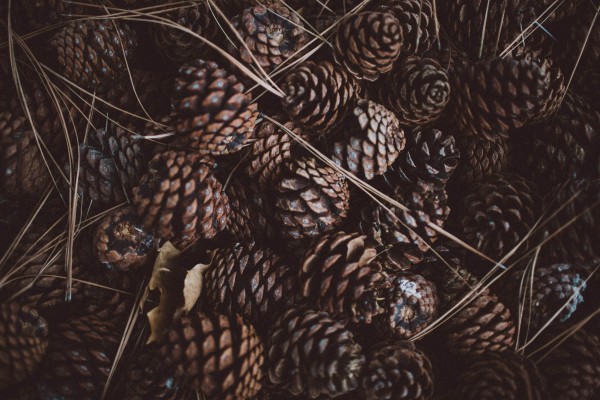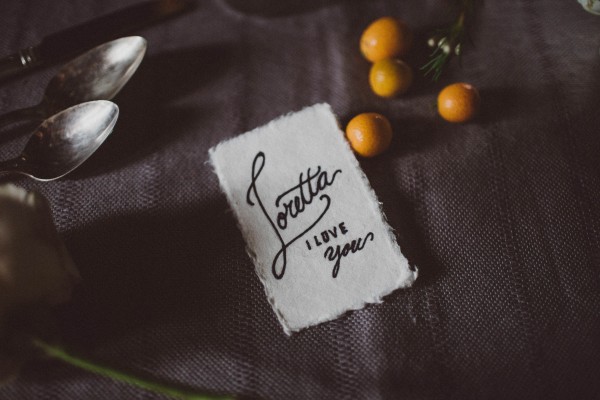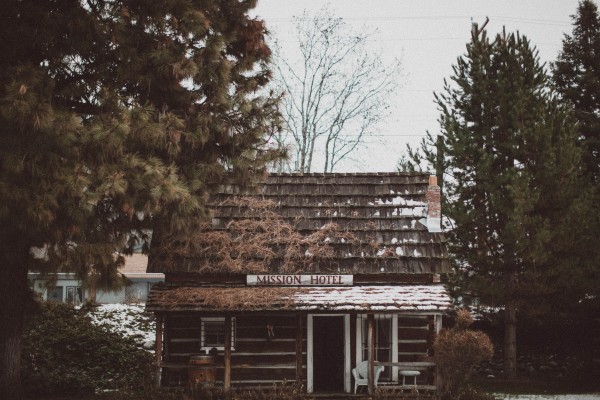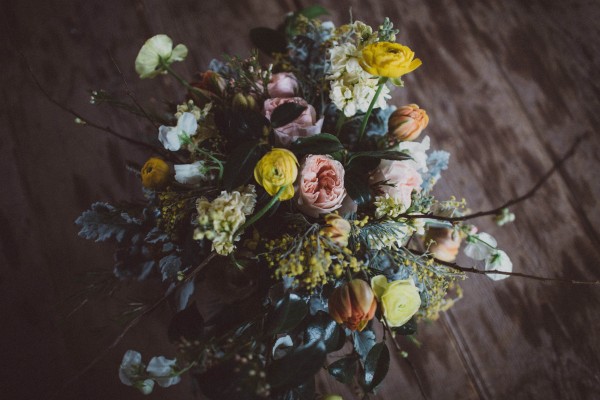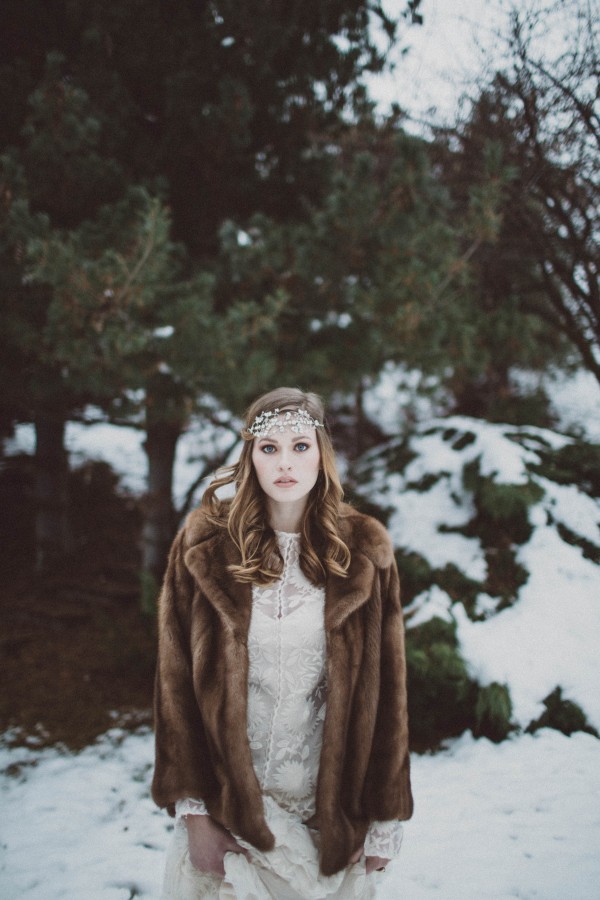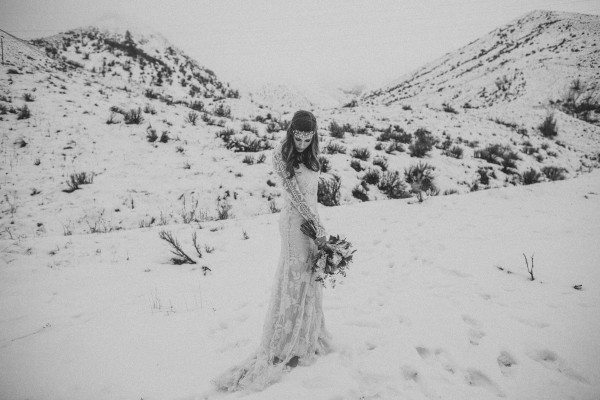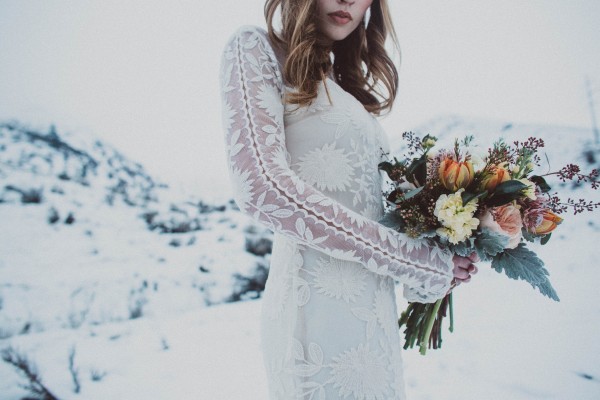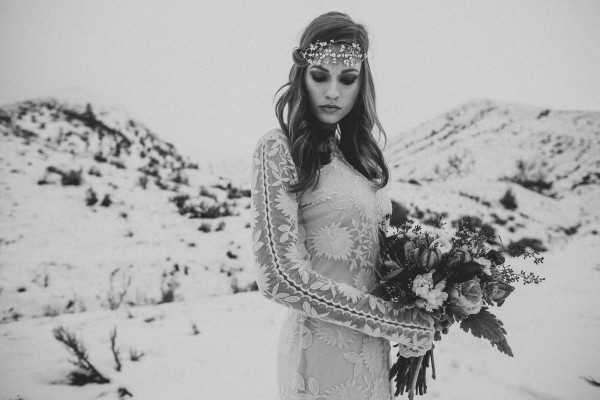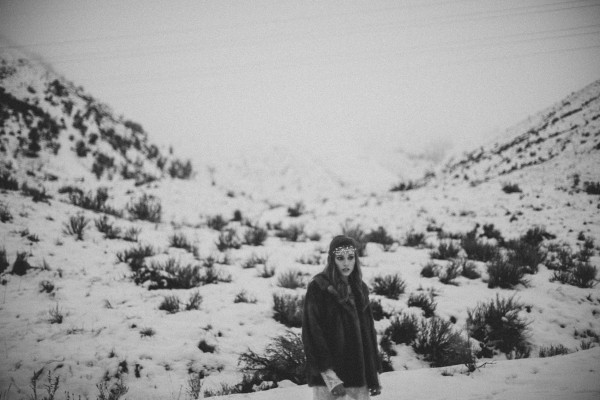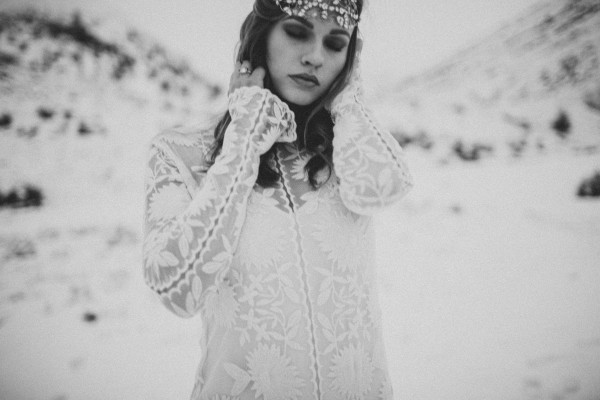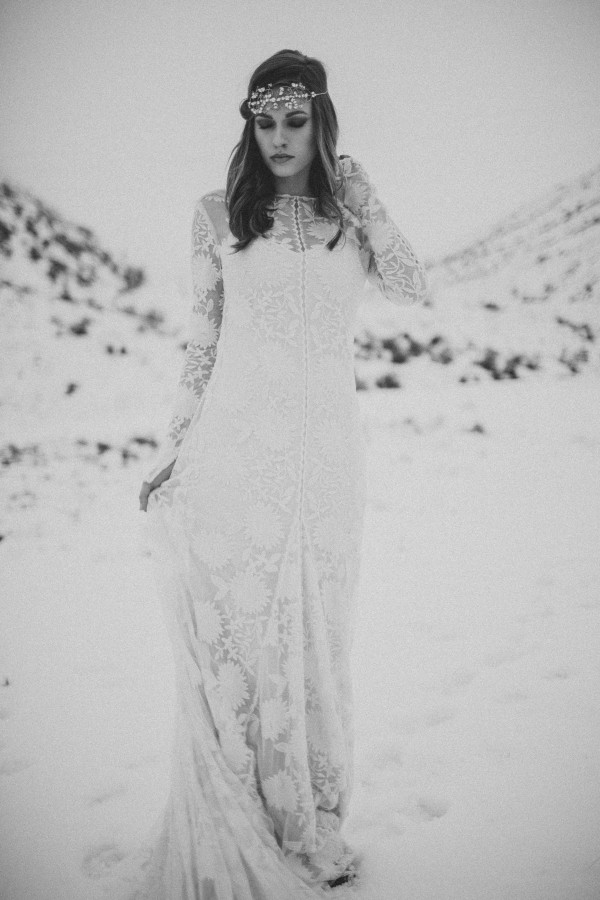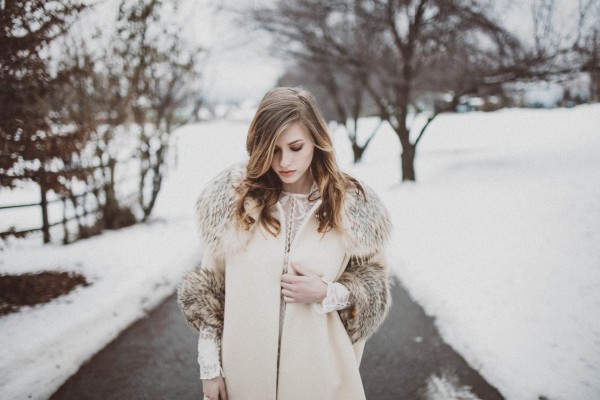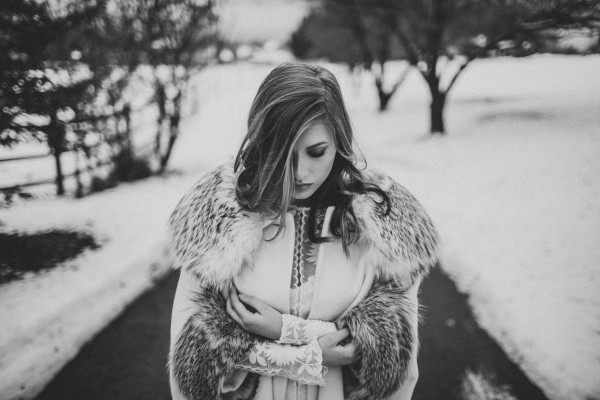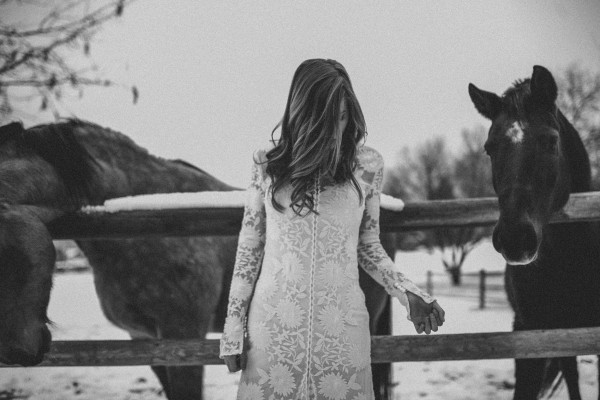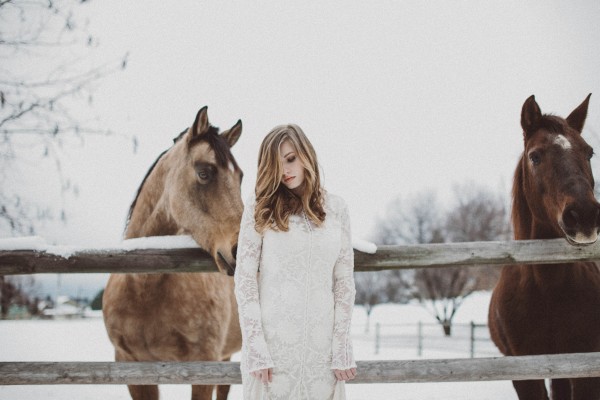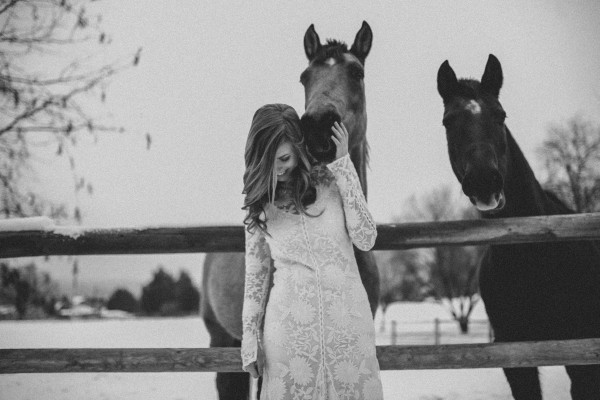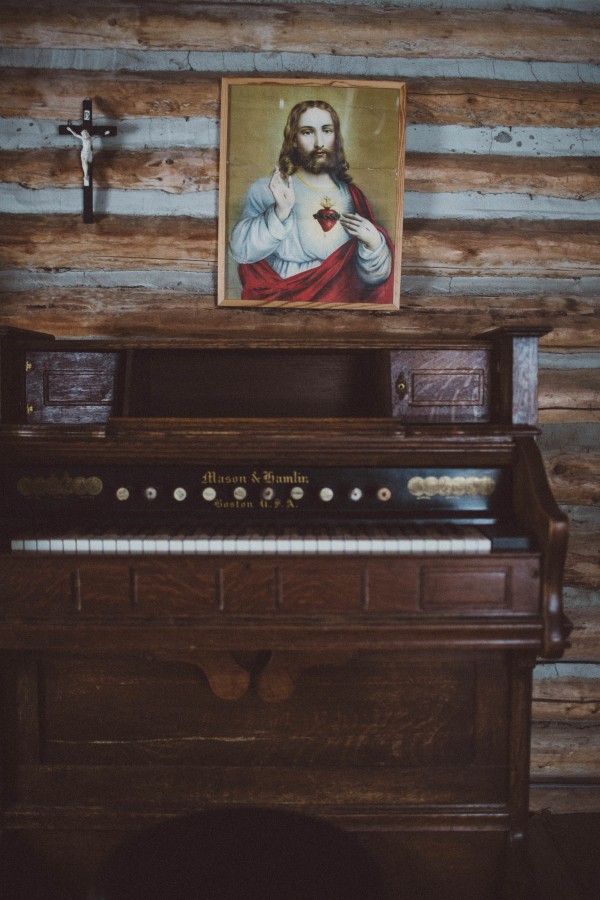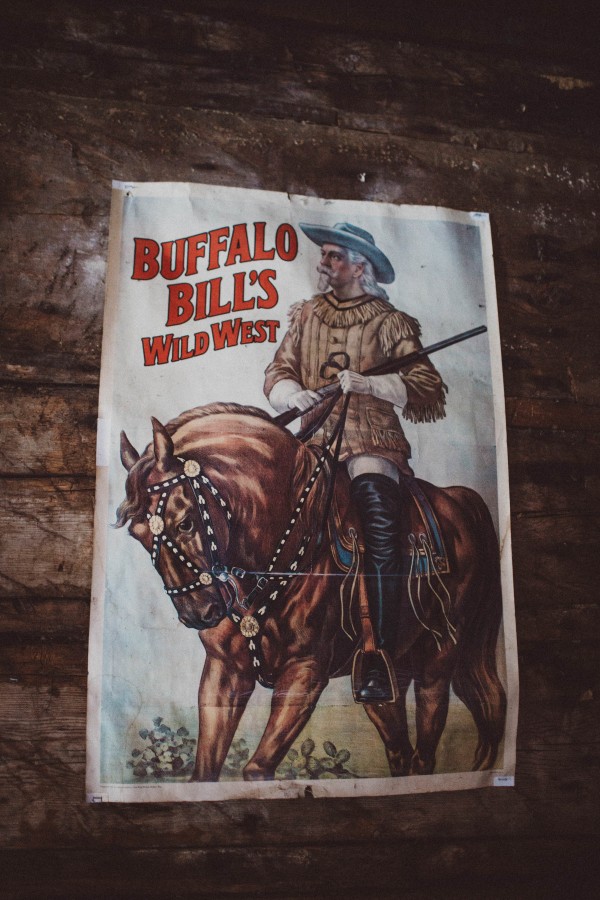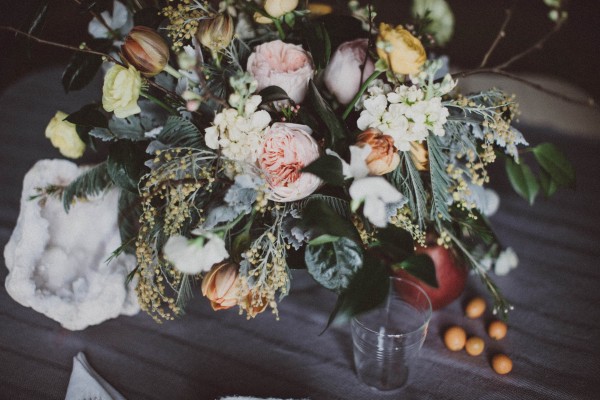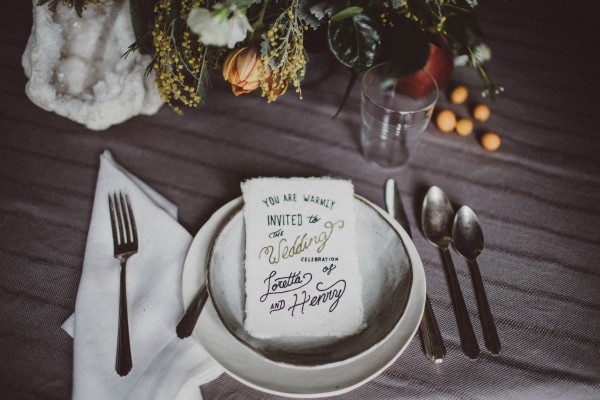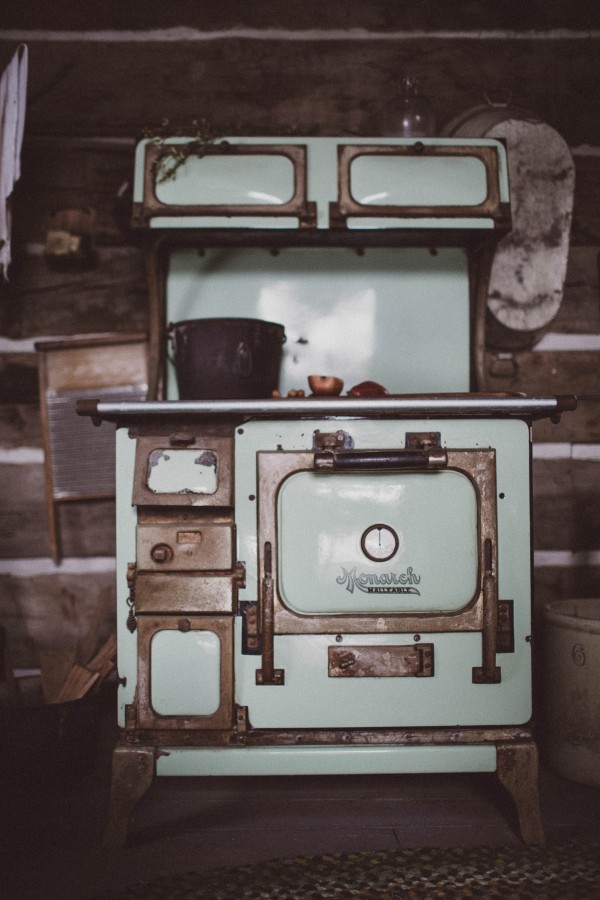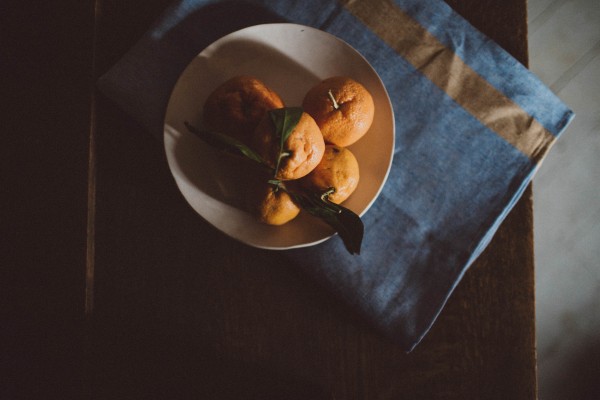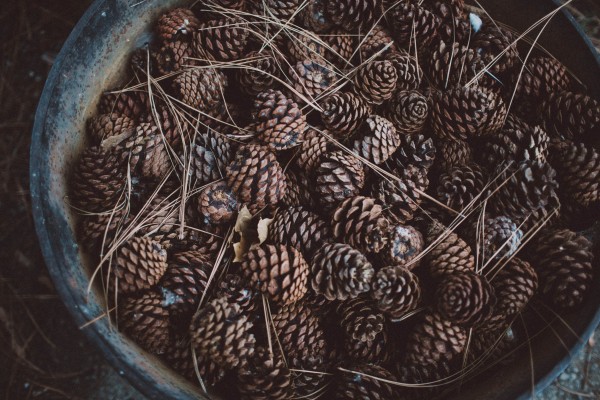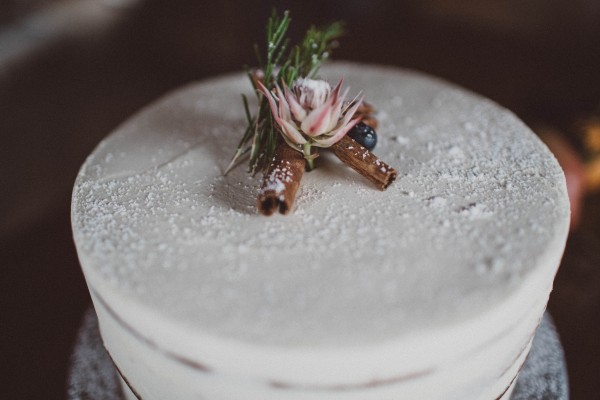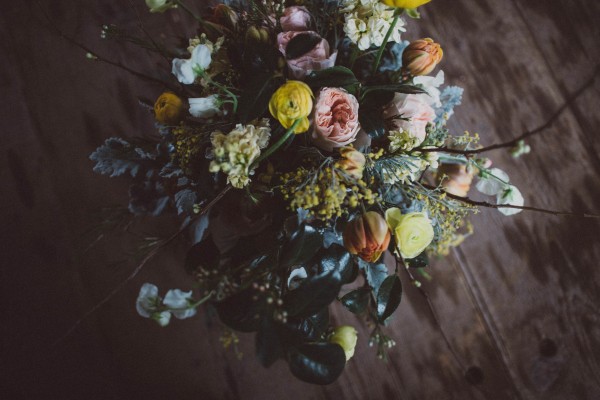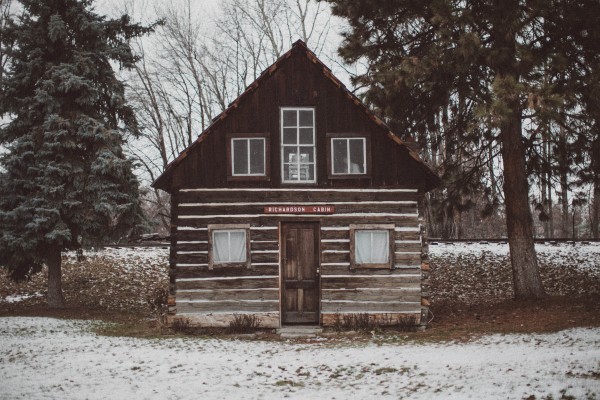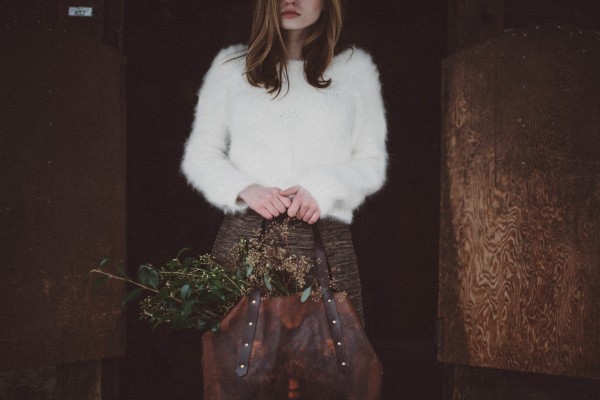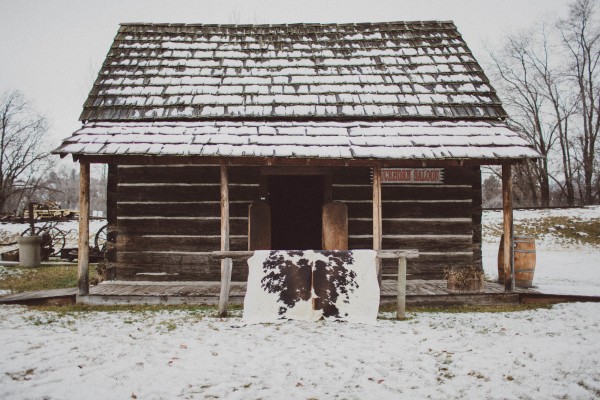 The Talented Team:
Photography – A Fist Full of Bolts
Event Planning and Concept Design – Oak & Cypress Weddings
Venue – Cashmere Museum
Floral Design – Oak & Cypress Weddings
Cake – Jamie Rasmus
Makeup Artist – Jenna Hatcher at Iris & Gold
Wedding Dress – The Dress Theory
Clothes and Accessories – Trove Vintage and Jamie Joseph Jewelry Designs
Illustrations: In the Ointment
Model – Olivia Wilcox
A huge thank you to Oak & Cypress Weddings and A Fist Full of Bolts for sharing this breathtaking styled shoot with us! Looking for more winter wedding inspiration? Check out this rustic winter wedding with red accents and this wedding inspiration from Quebec.