Hosting a destination wedding on the Dingle Peninsula in Ireland was a dream come true for newlyweds Jenn and Jeff, who always thought of the small coastal town of Dingle as their home away from home. With family traveling from all over the world, it was more important than ever to celebrate the local culture, cuisine and beautiful landscape that surrounded them. With camera in hand, Eric Savoie of Savo Photography was there to capture it all!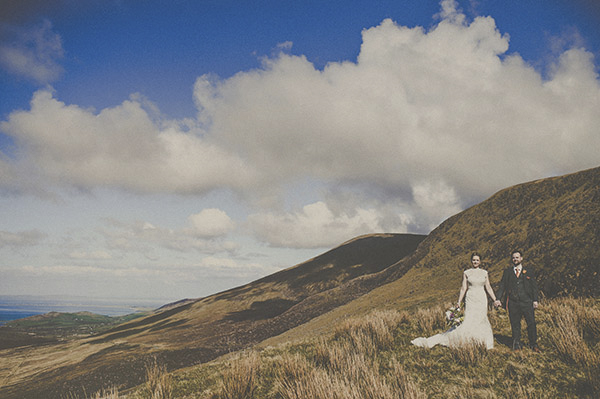 The Couple: Jenn and Jeff
The Wedding: 4.29.2014 – Ballintaggart House, Dingle, Ireland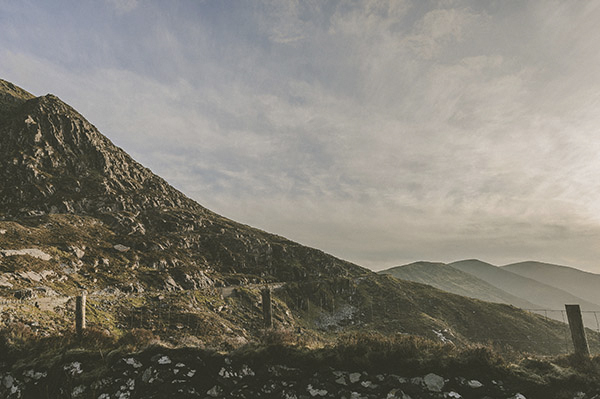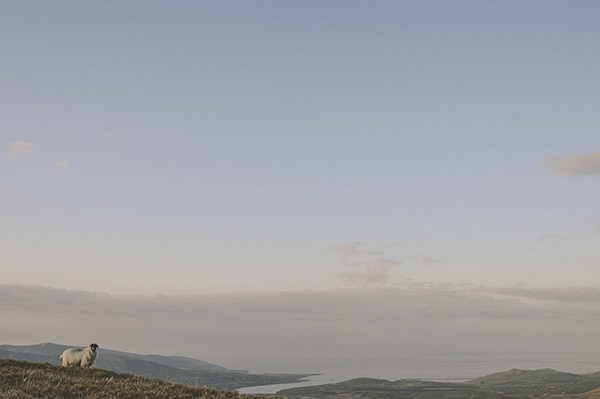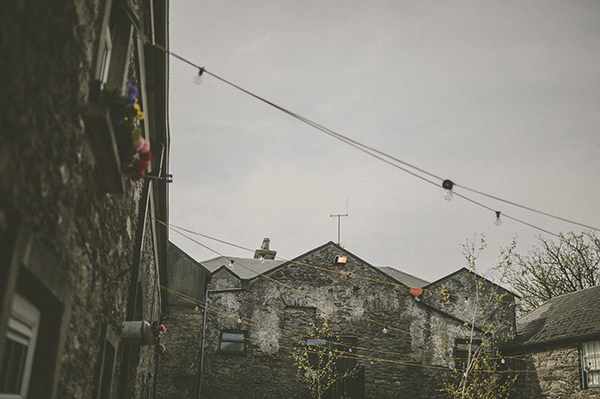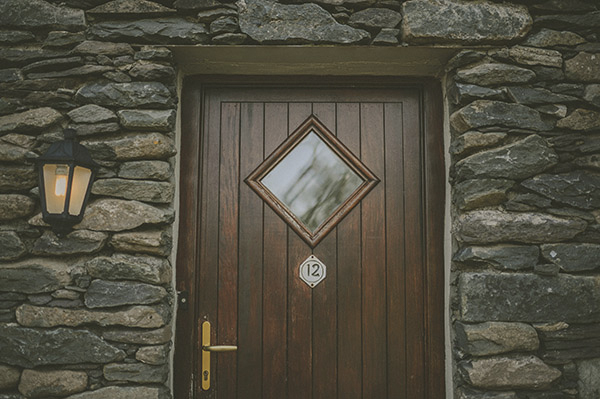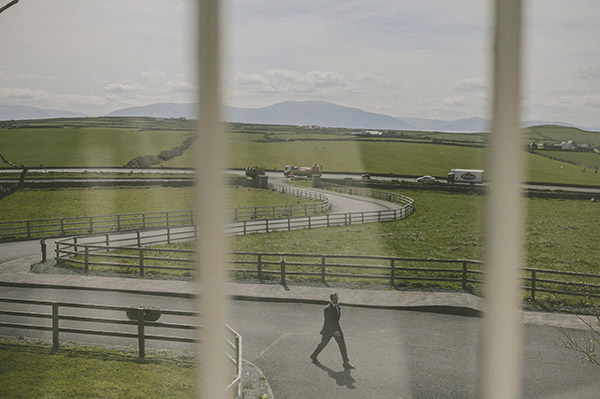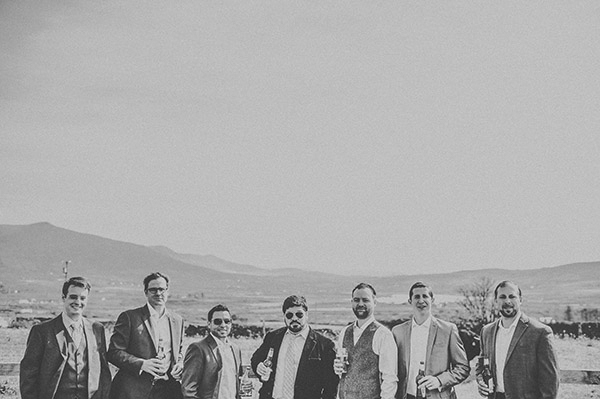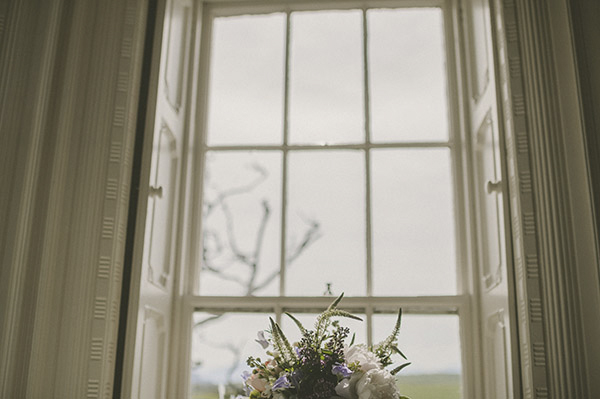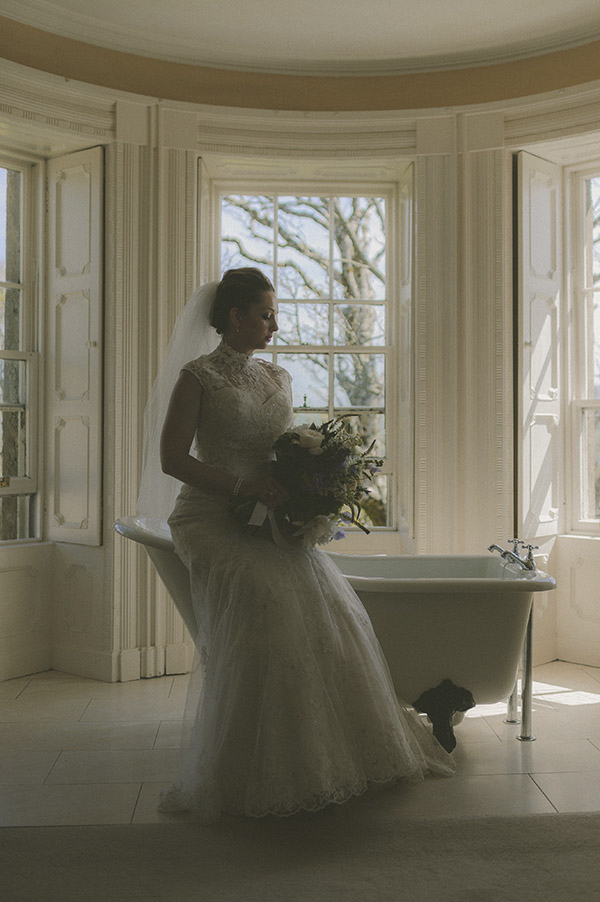 The Goals: Our guests were our top priority. We had a destination wedding, so all of our 40 guests had to travel to Ireland. We wanted our guests to experience all the Dingle Peninsula had to offer and fall in love with Ireland just as we had on our first trip there together more than eight years before. We created a detailed wedding website with places to go and things to do on the Dingle Peninsula, and greeted our guests with welcome bags filled with travel brochures, restaurant listings, tea bags, personalized koozies, local postcards and custom, hand-painted wedding map cards outlining the events scheduled during the three days our guests were in town.
We are foodies, so good food and beverage was another priority. As Dingle was recently crowned the top foodie town in Ireland 2014, we knew it would not be difficult to source fresh, local, delicious food for all of our events. For our wedding reception at Ballintaggart House, we let Chef Ian take the lead and prepare an amazing four-course Irish dinner featuring a smoked salmon appetizer, leek and potato soup, a main course choice of Kerry beef or sea bass, and strawberry panna cotta for dessert. Later in the evening while our guests were enjoying the bourbon we brought with us from the States, we served a midnight snack of brick oven pizza and ice cream.
Another priority for us was "keeping it local" by sourcing as many items as we could from Ireland, and specifically Dingle. When we started planning our wedding, we made two prior trips to Dingle to meet with vendors and get to know the locals, and we wanted to show our support by incorporating local touches into our wedding day. We think this really enhanced our wedding because we supported the local businesses and gave our guests a taste of something they can only get in Dingle.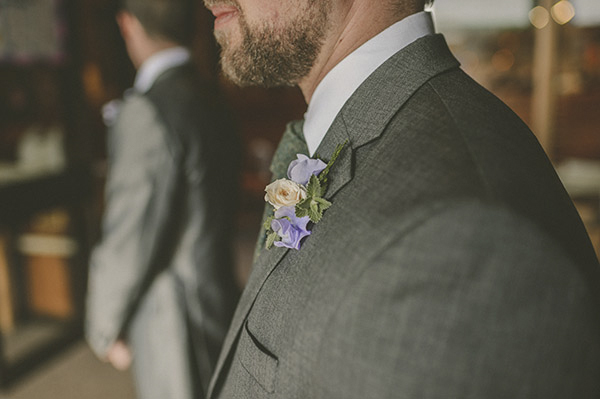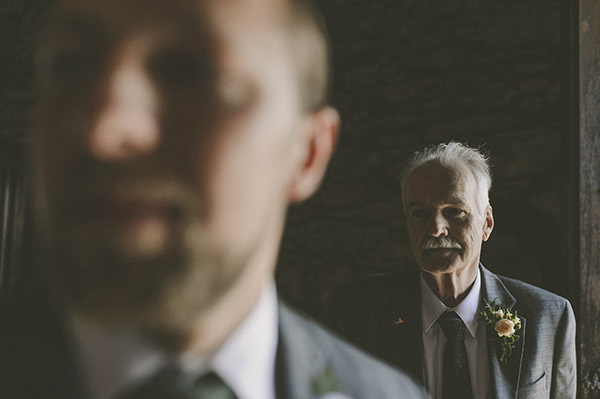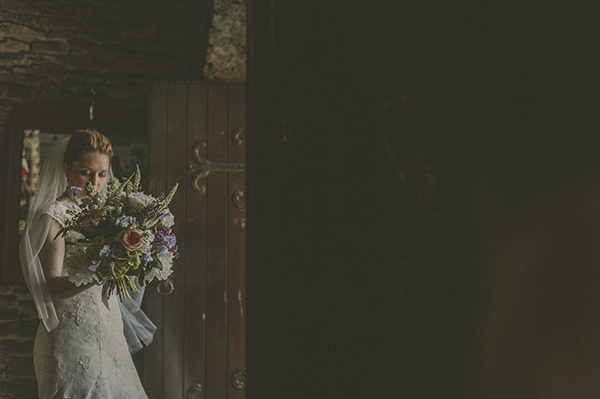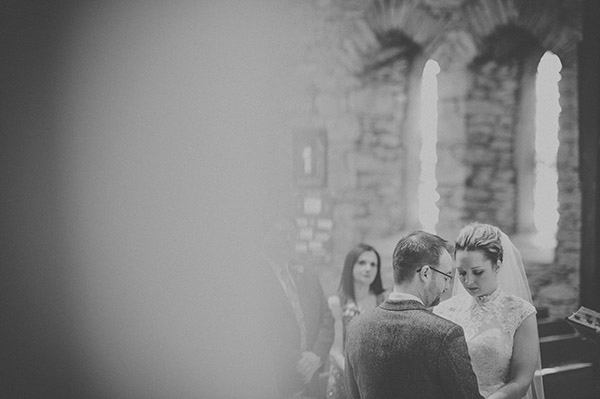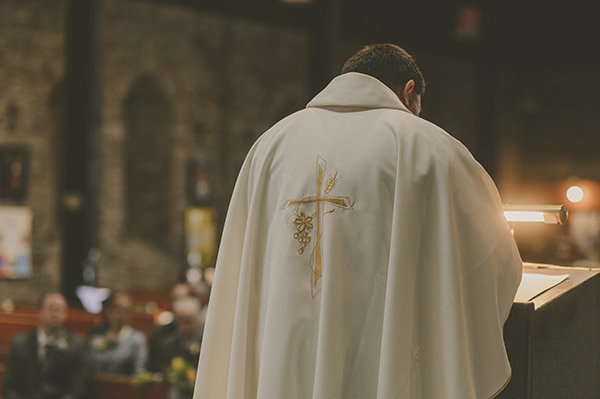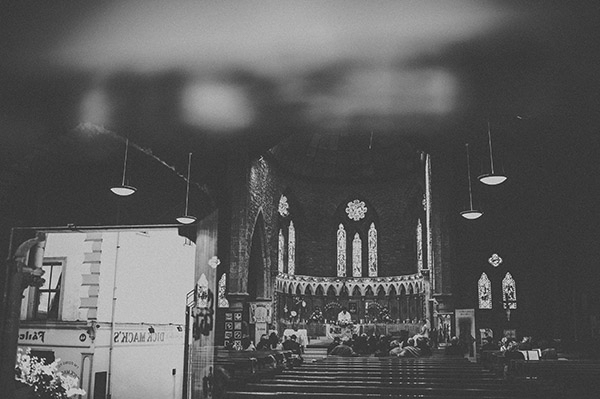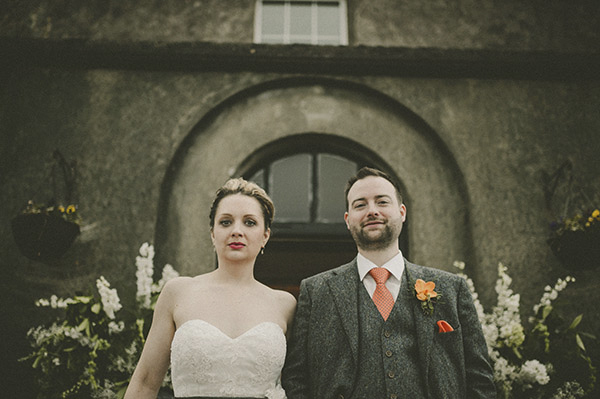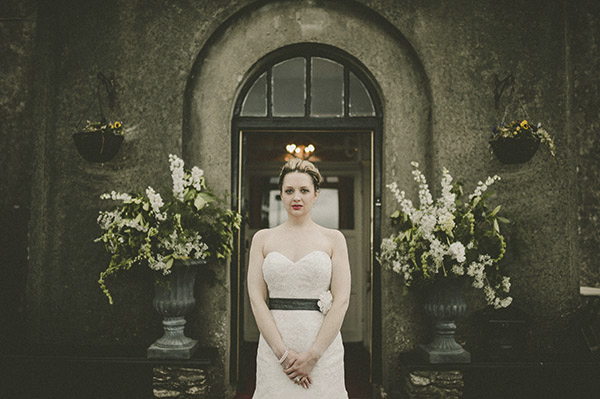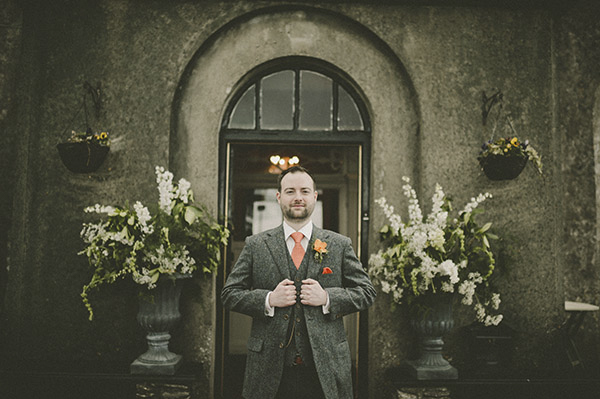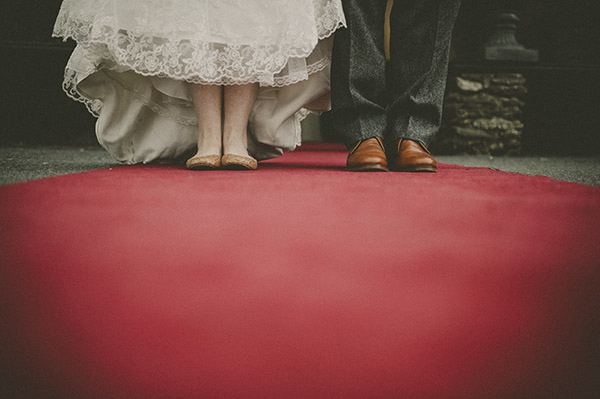 The Design: We wanted to highlight the beautiful scenery of the Dingle Peninsula and our reception venue, Ballintaggart House, so we created a "shabby chic" atmosphere with a lot of natural fabrics, wood and herbs. We met with our florist, Ann Marie O'Leary, twice before our wedding, and she took our vision and translated it into an amazing design that perfectly complemented the natural beauty of Ballintaggart House. We brought wooden, Booker's Bourbon boxes from the States, and Ann Marie stained them and used them for our table centerpieces, filling them with fragrant herbs (basil, rosemary and cat nip), hydrangeas, white and purple lilacs, roses, and sweet peas. The tables were decorated with burlap table runners, and we used wine corks to hold up our shamrock shaped escort cards.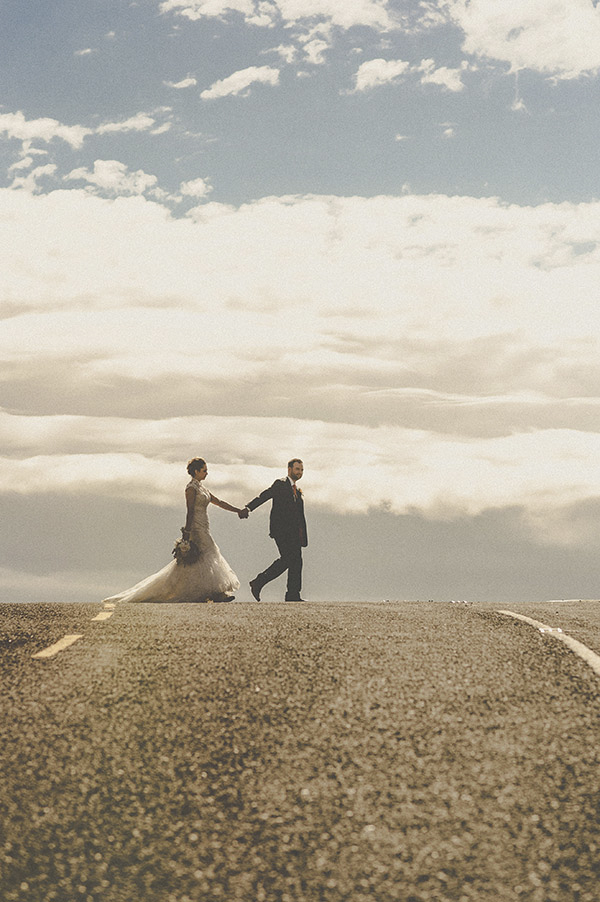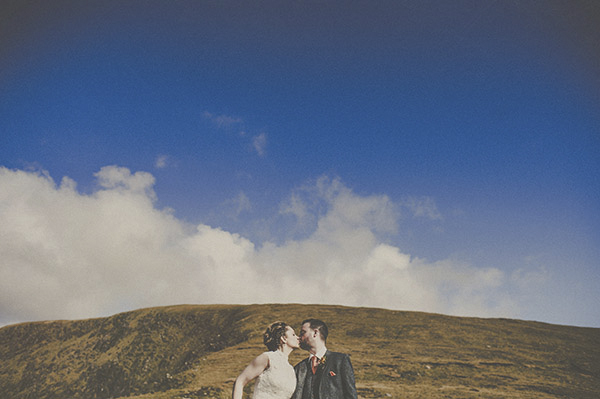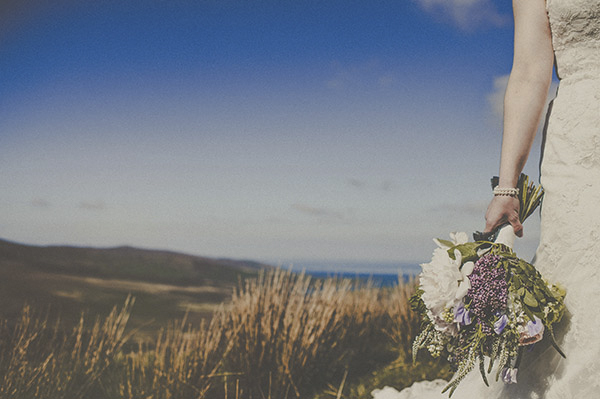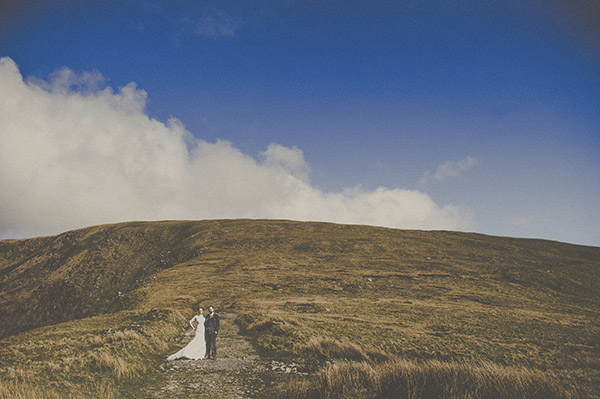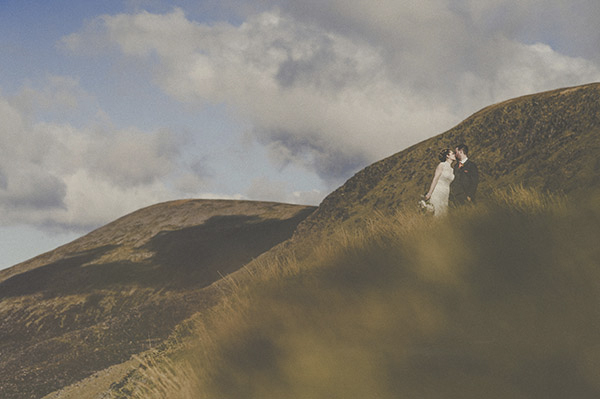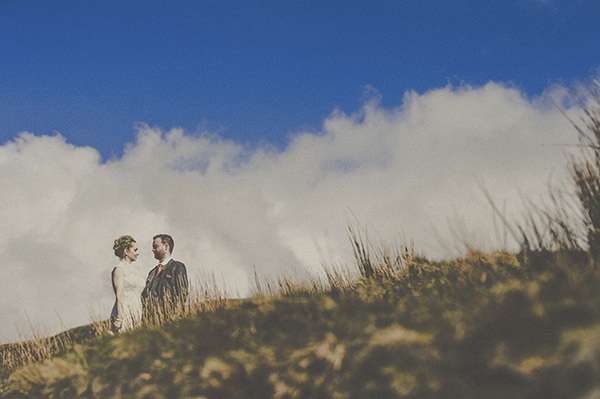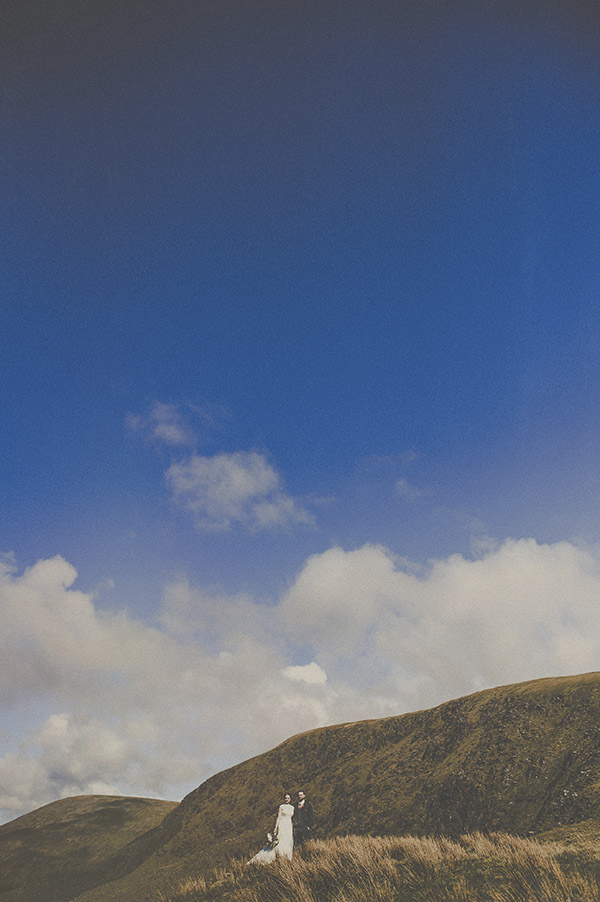 The Moments: Probably the most memorable part of the day was upon our arrival at the wedding reception. As a nod to Jenn's Slovak heritage (and to honor her Slovakian relatives in attendance), we incorporated a Slovak wedding tradition into the reception. When we arrived at Ballintaggart House, Jenn's cousin was supposed to break a plate on the ground and we were to work together to sweep up the pieces, which symbolizes cooperation and working together in the marriage, all while the best man (Jeff's brother, Sean) tried to kick the pieces of the plate away from us. Well, Sean took "kick the plate" a little too literally and kicked it while it was in midair, shattering the plate and sending shards of porcelain everywhere. We ducked for cover but luckily no one was harmed in the incident, although we did end up getting quite a good video of an American's interpretation of a Slovak tradition.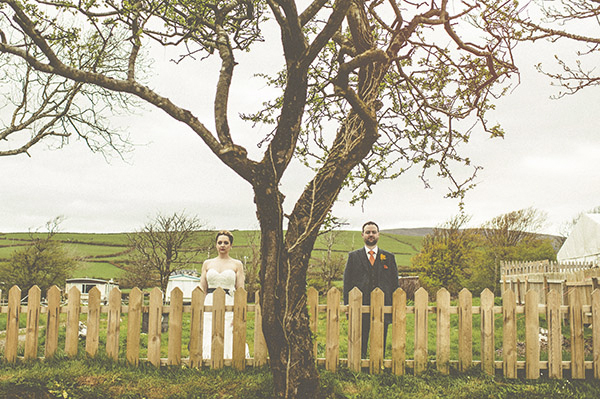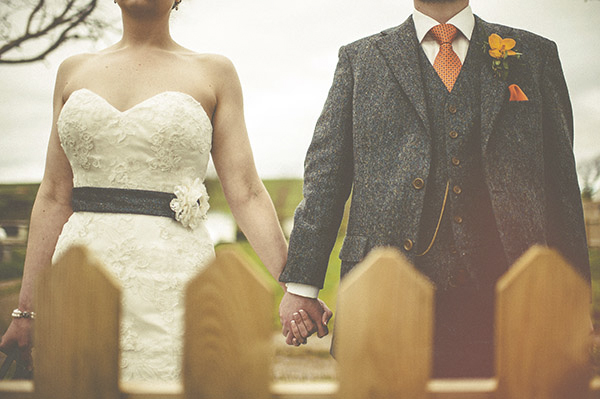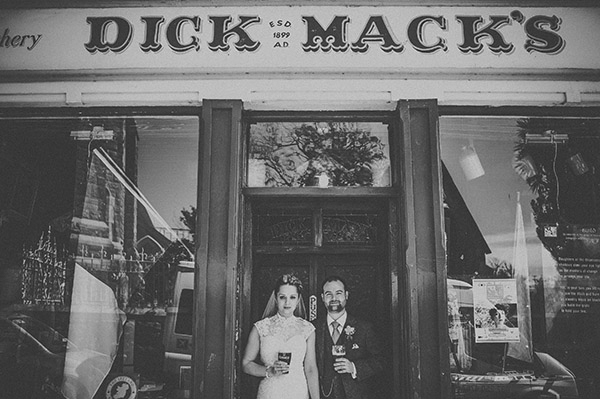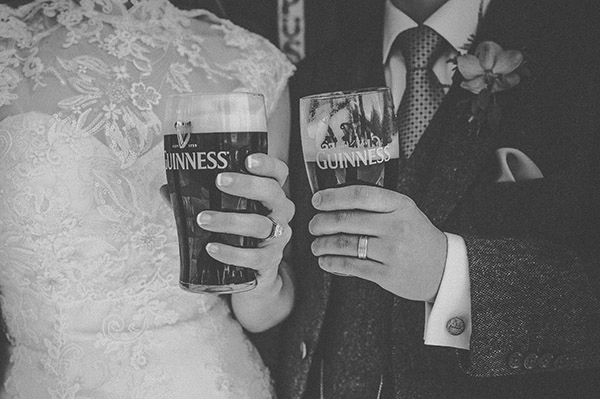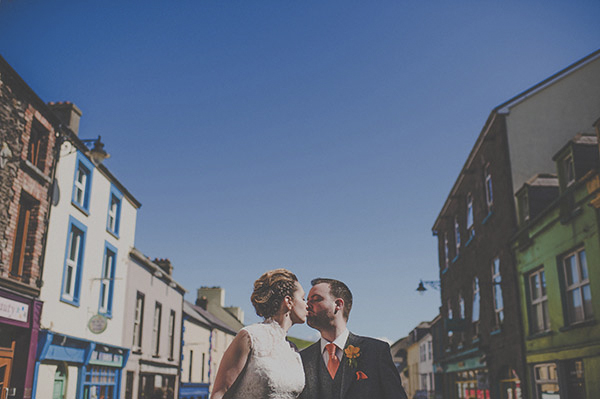 The Photography: We were looking for a photographer with something a little bit different; something that didn't look like "everyone else's wedding photos". We got that and more from Savo Photography. When we first saw Eric's photos and how he took advantage of landscape and lighting, we knew that he was the one we wanted to preserve our wedding memories. We consider Dingle one of the most beautiful places in the world, so we wanted a photographer that could really incorporate the natural beauty of the Dingle Peninsula into our wedding photos. It was also very important to us to have an Ireland-based photographer rather than bringing someone with us from the States. We wanted someone who was used to working in the Irish climate and could use the changes in weather, the clouds and peeks of sun to create amazing photographs. We took some time to meet with Eric when we were visiting Ireland a few months before our wedding, and he got to know us as a couple and saw our vision for our wedding. He really listened to us and captured some truly memorable moments. He gave us enough direction for photos, but also took some wonderful candid shots. During certain parts of the day, you didn't even realize he was there – the trait of a great photographer.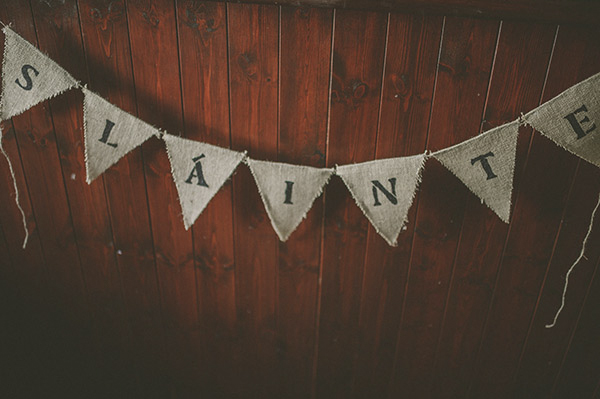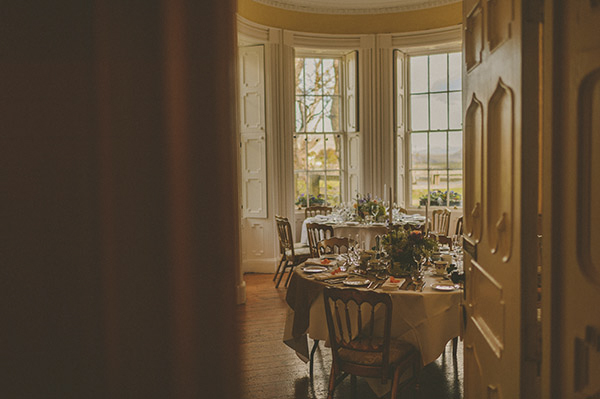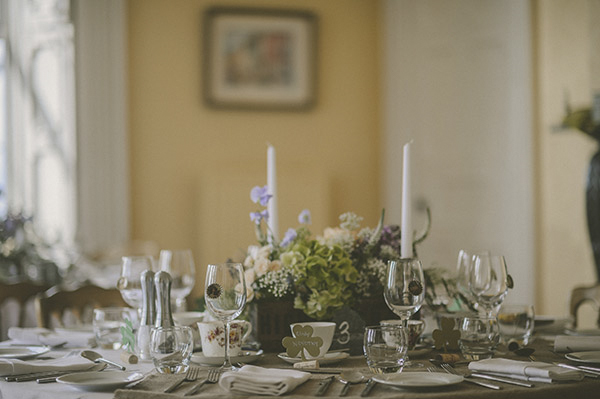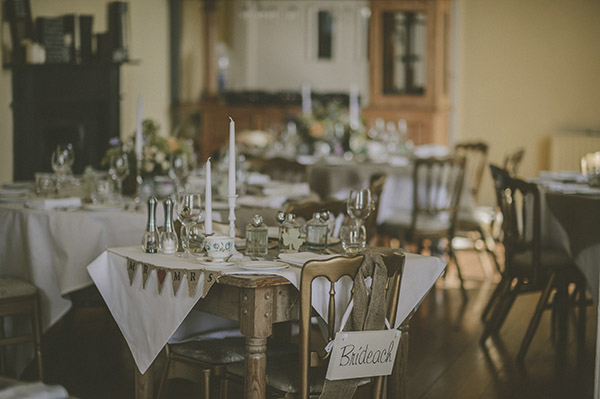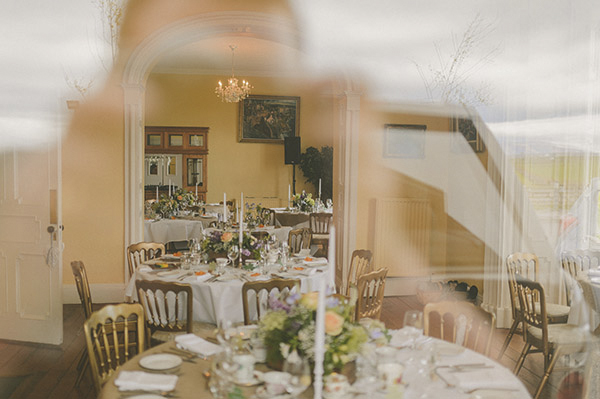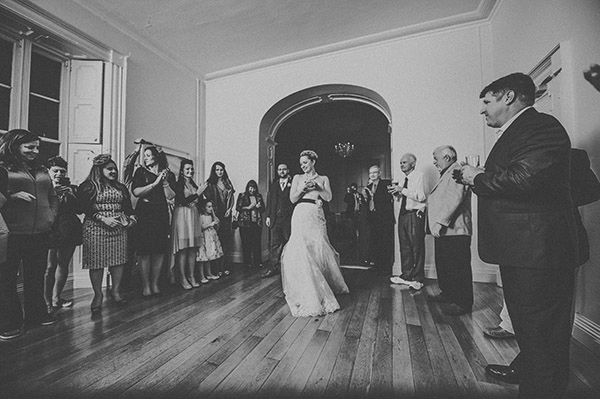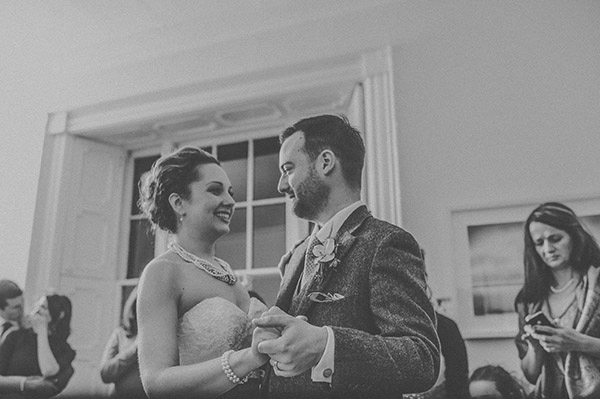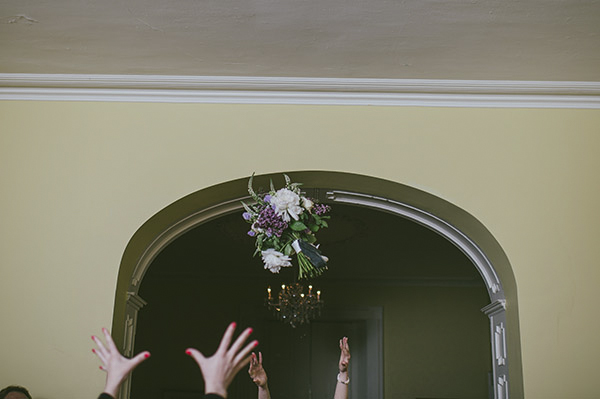 The Advice: If you're planning a destination wedding, make sure it's a meaningful destination to you – if you're able, travel to the location a few times before the wedding and take the time to get to know the locals. Having this kind of connection to your wedding location really makes your wedding day that much more special – you're getting married at your home away from home, and sharing your love for each other and that place with your closest friends and family.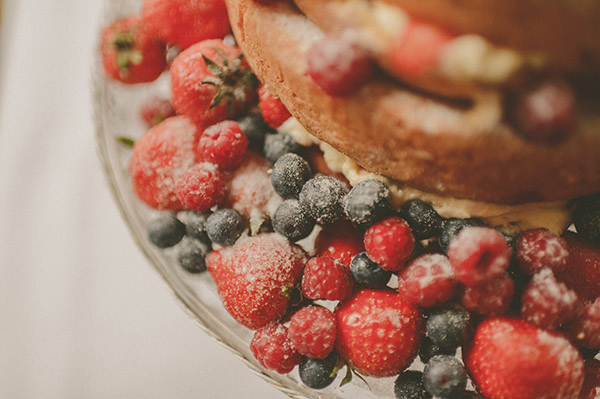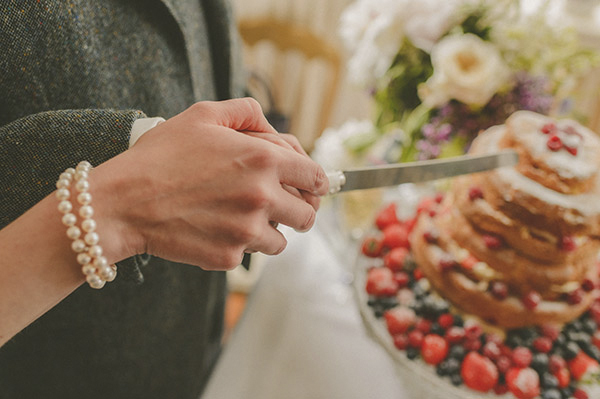 The Wedding Team:
Photographer: Savo Photography
Ceremony Venue: St. Mary's Church
Reception Venue: Ballintaggart House
Officiant: Father Gregory Gresko
Invitation Designer: Custom Passports
Catering: Ballintaggart House, Murphy's Ice Cream
Florist: Ann Marie O'Leary
Cake: Charlotte Cluskey of Ballintaggart House
Wedding Dress: Justin Alexander
Bridal Shoes: Vince Camuto
Bridal Accessories: Brian Smith of Carved Jewelry Design, Holden Leathergoods, BaubleBar
Bridesmaids' Apparel: Nordstrom
Groom & Groomsmen's Apparel: Samuel Baron Clothiers, Kevin & Howlin, Tommy Hilfiger, Cole Haan, Robert Graham
Groomsmen's Apparel & Accessories: ,
Hair Stylist: Monique McGee
Makeup Artist: Clodagh Cluskey of Ballintaggart House
DJ: John Seymour
Live Music: Aoife and Deirdre Granville
Transportation: Dingle Peninsula Cabs
Favors: Terbear Collectibles
Rings: Carved Jewelry Design
Thank you Jenn and Jeff for sharing your awesome Ireland wedding with us!
Loving Savo Photography's phenomenal work? Check out his wedding on the coast of Ireland!