We are just 10 short days away from wrapping up submissions for our first Love Around the World – Best of the Best Destination Photography Collection, which will be judged in part by world-class wedding photographer, Ed Peers. We are counting down to our destination photography collection and celebrating the beauty and freedom of running away together with this gorgeous destination elopement set on the shores of Playa de las Catedrales in Spain. Photographers, if you are as much in awe as we are at Ed's work, submit your images to our destination contest now!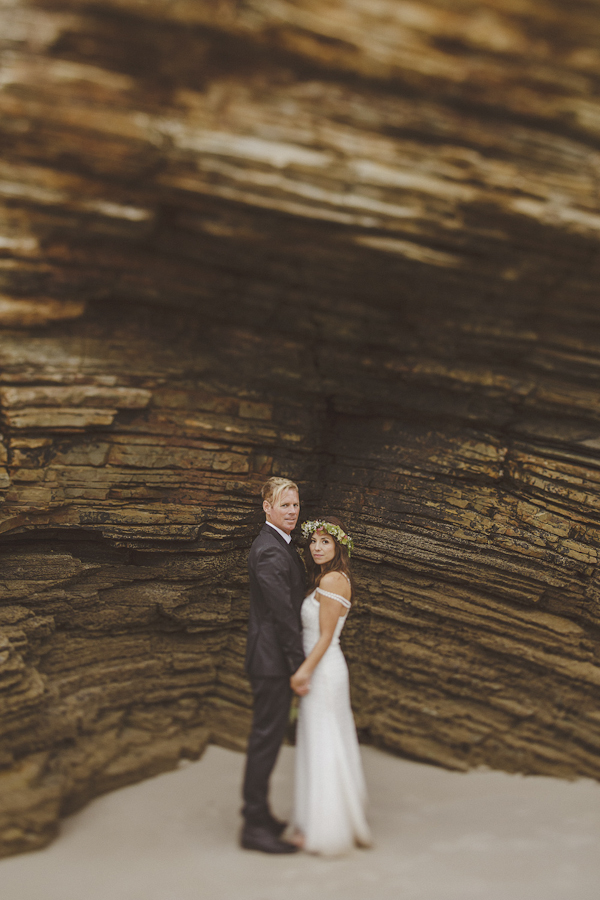 The Couple: Melissa and Bill
The Wedding: Playa de las Catedrales, Spain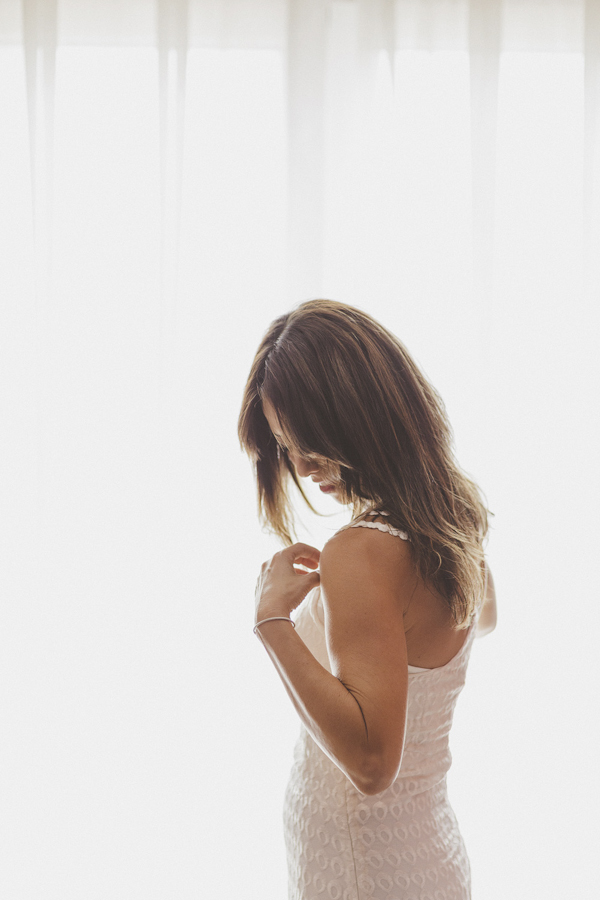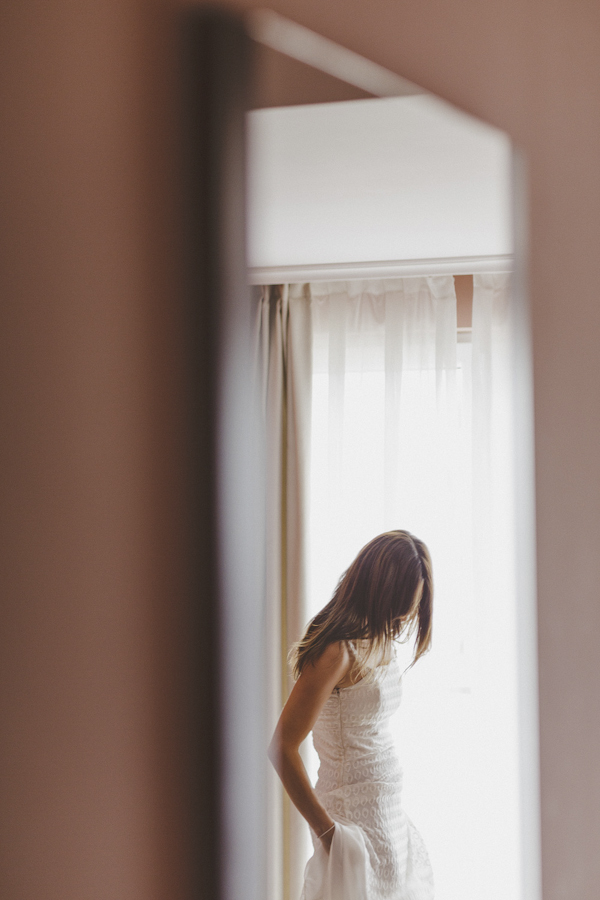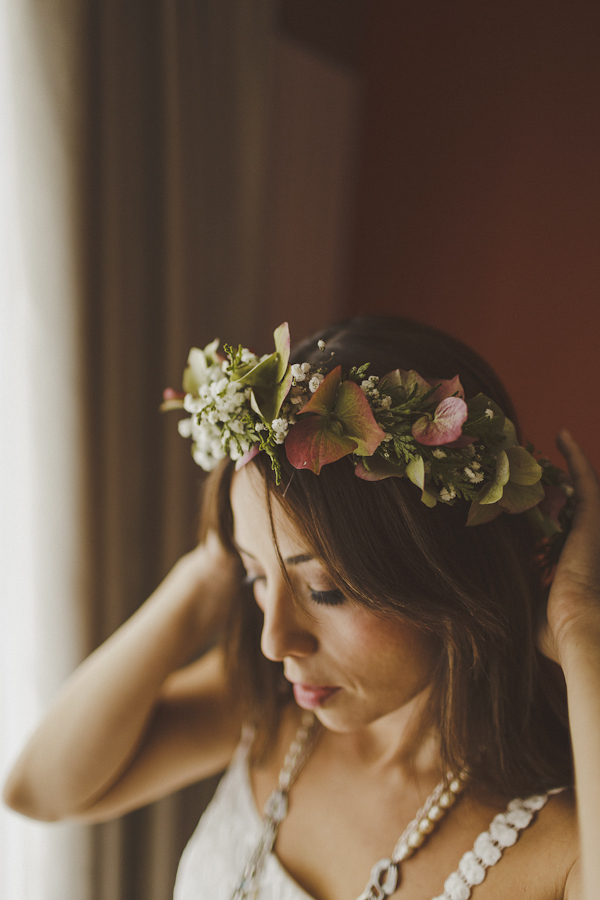 The Goals: We wanted our marriage to be intimate and our own. We knew we couldn't afford to have a huge wedding and then do an elaborate honeymoon so we decided to do our wedding our way. Everything we needed would be in a couple of suitcases. It was our honeymoon and in the middle was our elopement. It was absolutely perfect for us.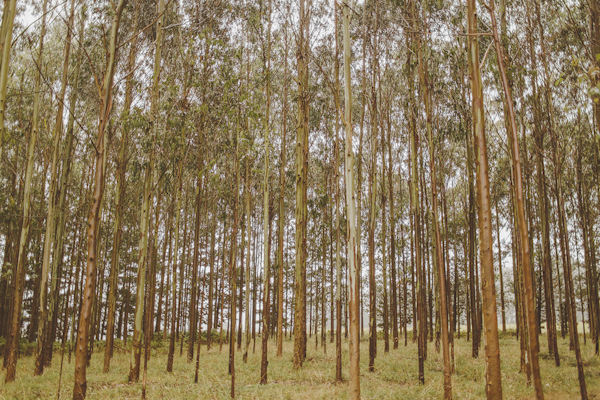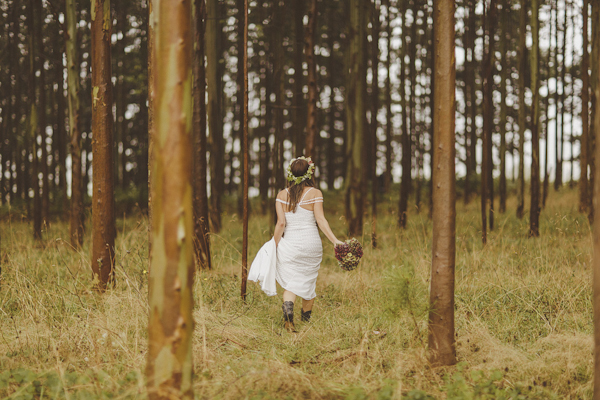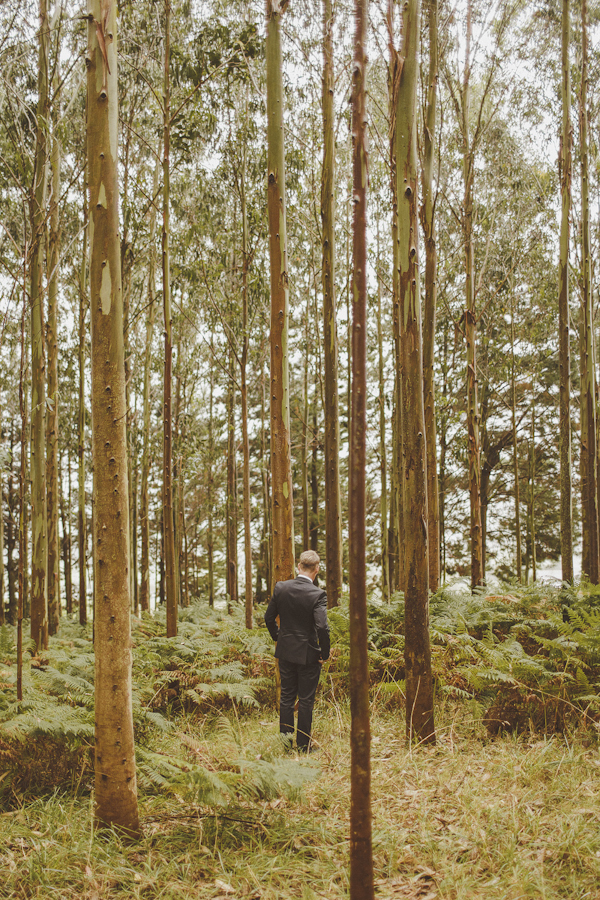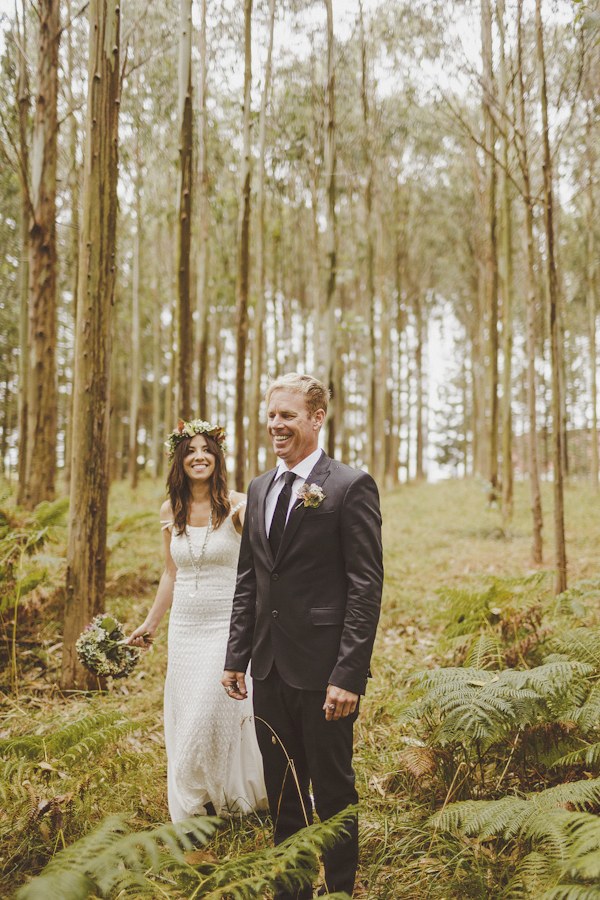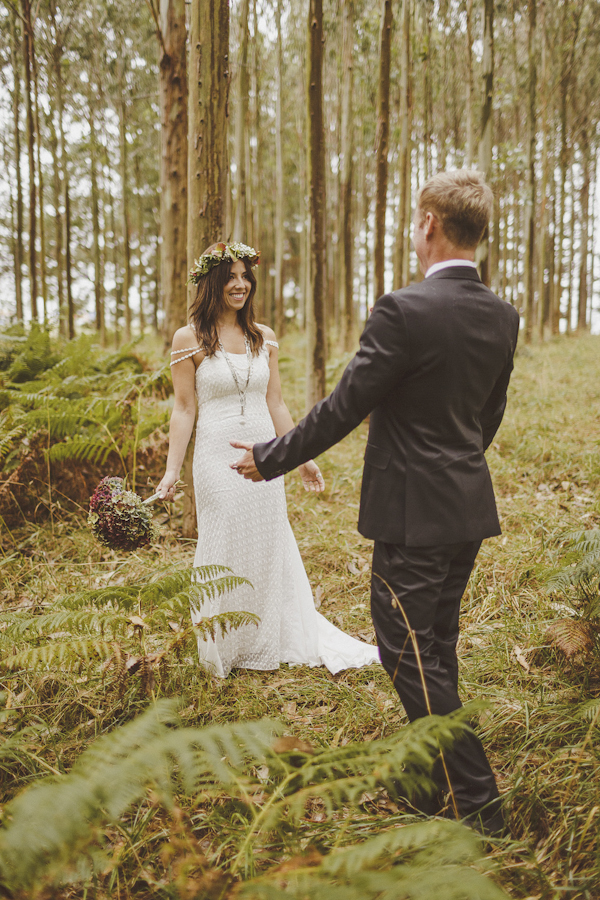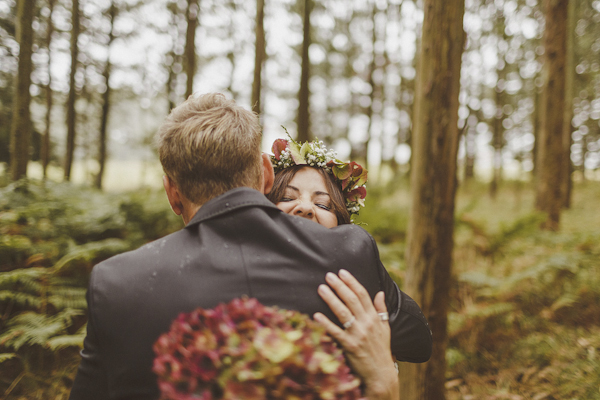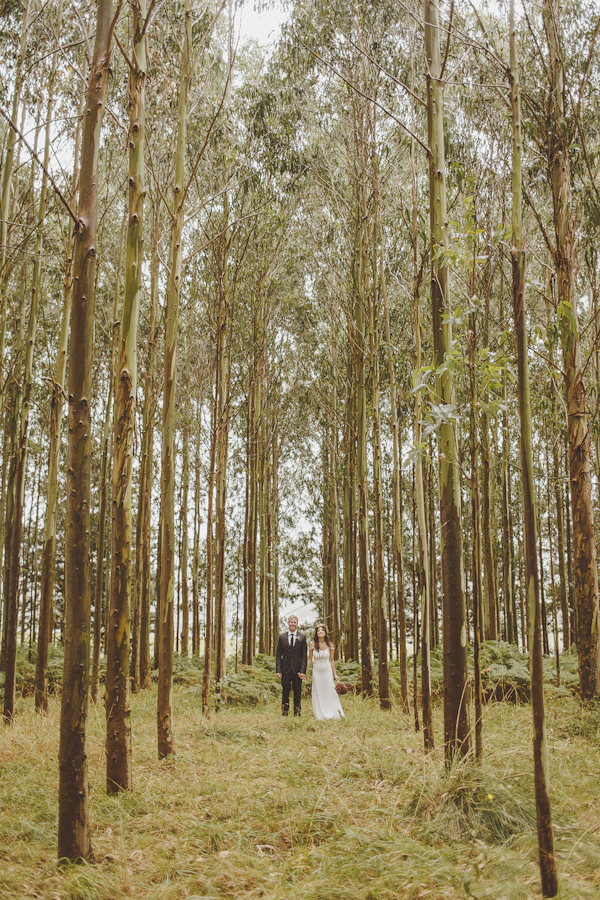 The Planning: Our vision for our wedding was to be special and meaningful but at the same time simple. I wanted a bit of bohemian flair but nothing too contrived. I picked my flowers from the side of the road before our photographer got to us. Everything just fell into place perfectly since it was just Bill and I. We had nothing at all to worry about. It was all about the adventure – which is what both of us believe life is about. We're just lucky we get to hold each others hand through it…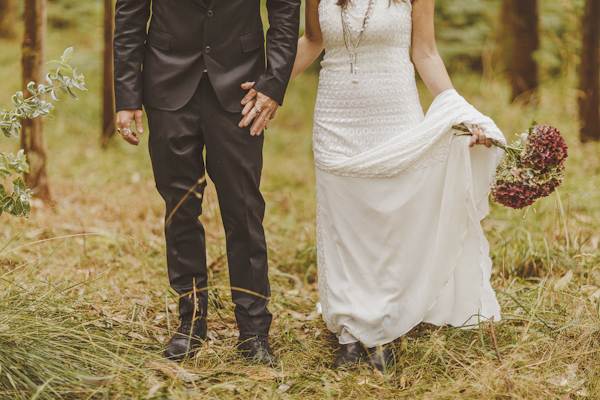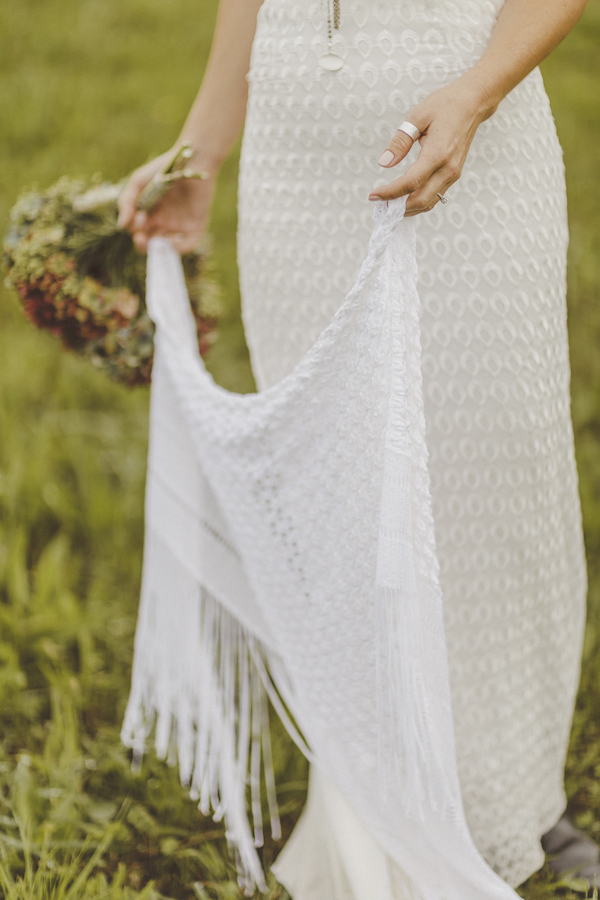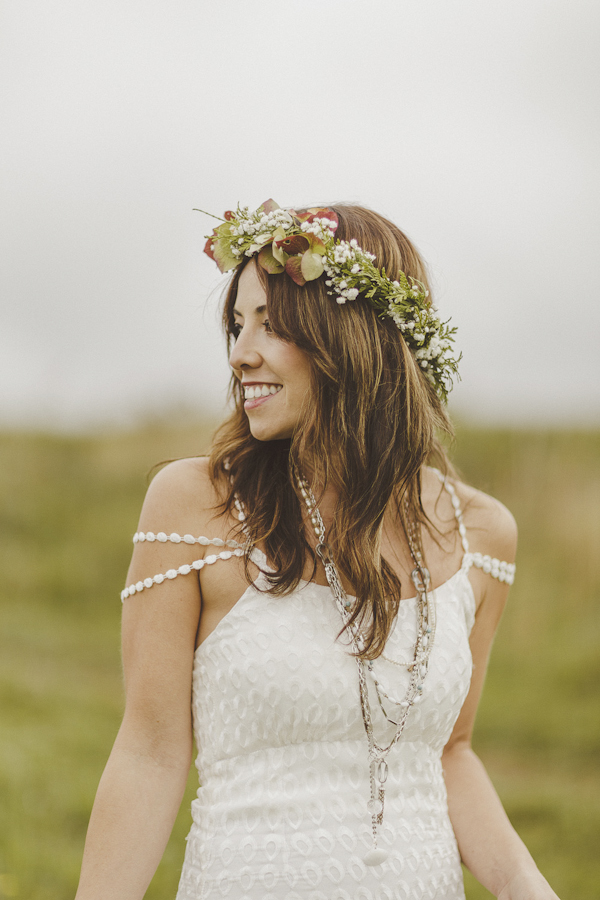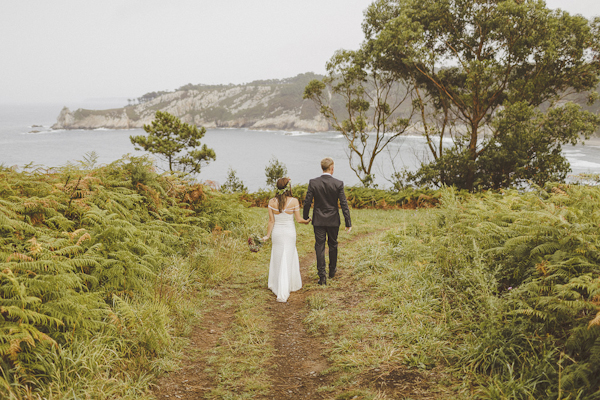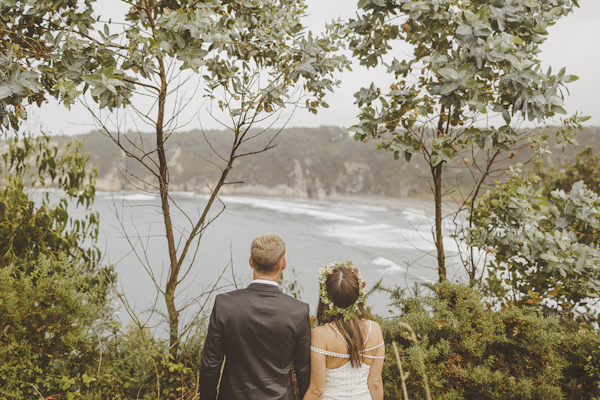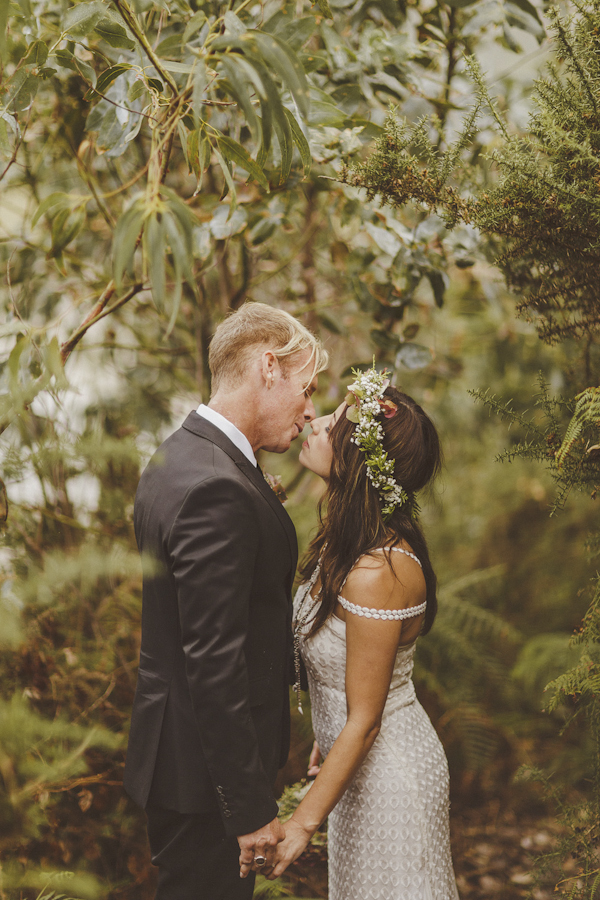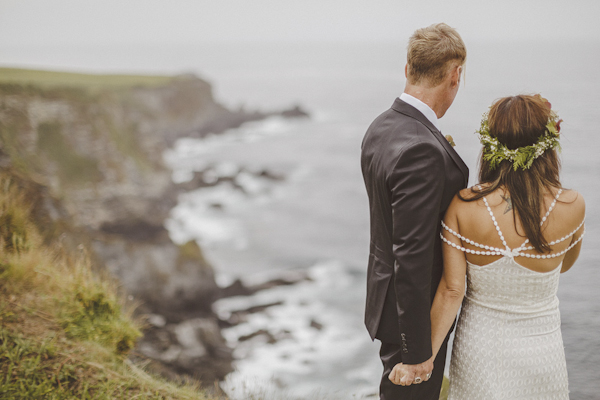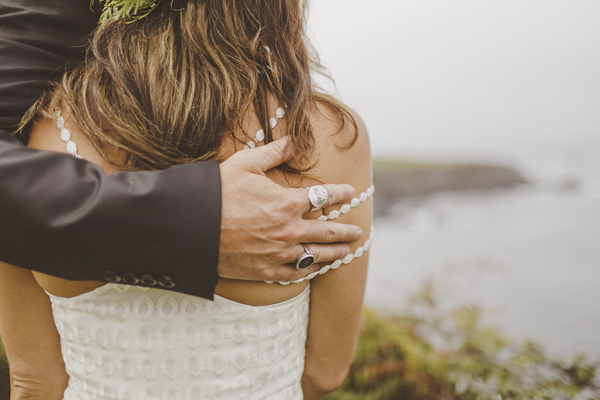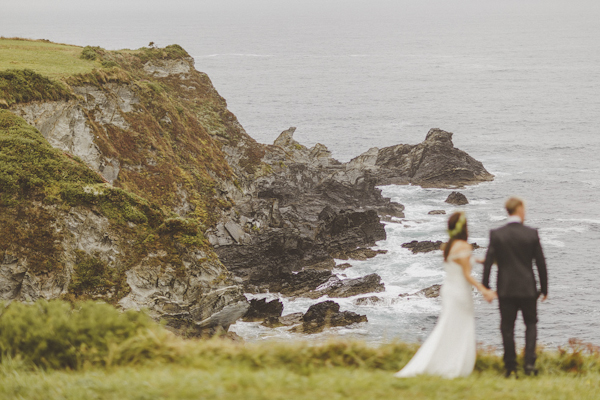 The Location: Bill is a surfer so it was only natural for us to be married on the beach. My grandfather was from Spain and I thought that was very sentimental and perfect for a location with stunning beaches. Bill looked at the map and honestly picked the best spot where he believed the waves would be great. He picked a spot and I researched the locale and found Playa de las Catedrales – Cathedral Beach.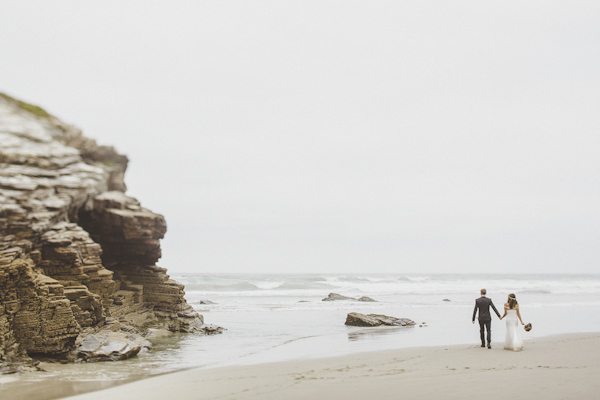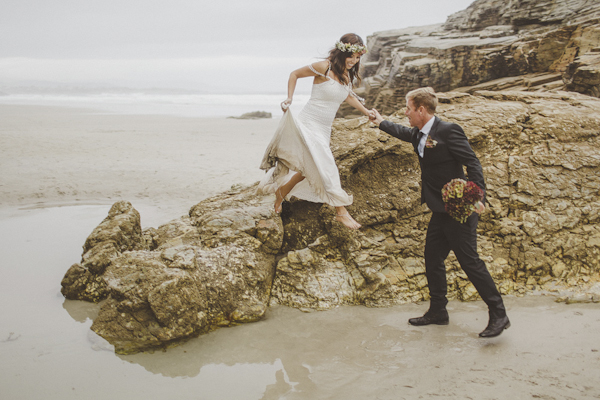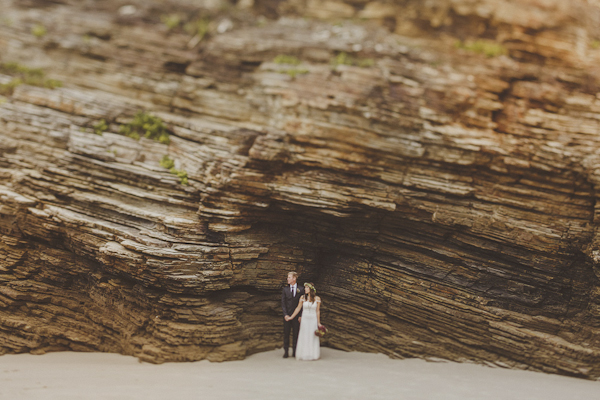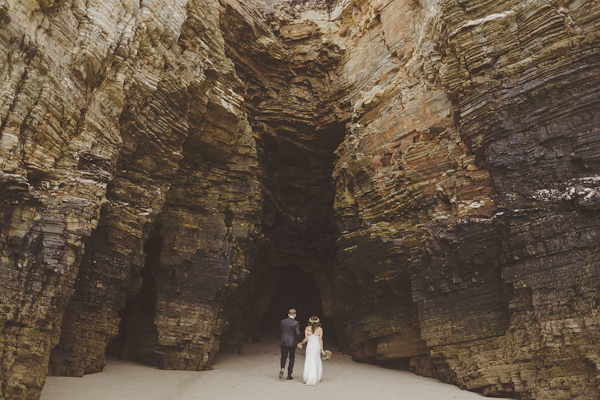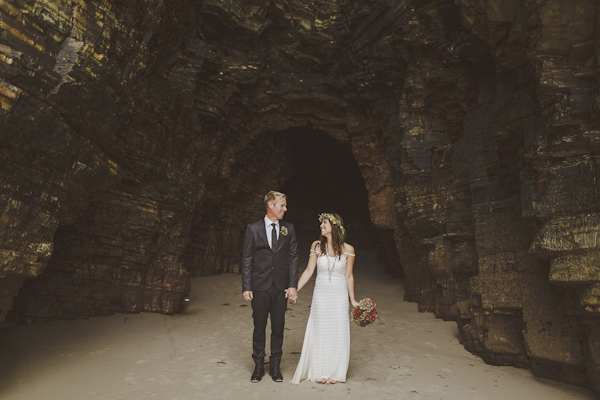 The Moments: The most romantic part of the day was the exchange of our actual vows. My husband wanted to be married on a rock in the Atlantic Ocean. A beautiful idea – though a bit difficult in a dress. We waited for the tide to go out and waded out to the spot. The tide was crashing on the rocks around us but of course he wouldn't have let me fall. He knows I am a little nervous in the ocean, but he made me feel safe and loved. It felt like we were the only two people in the world; about to embark on a life full of excitement and new experiences that are uniquely our own.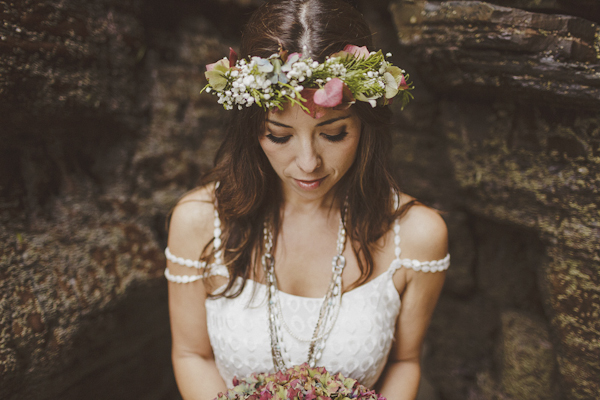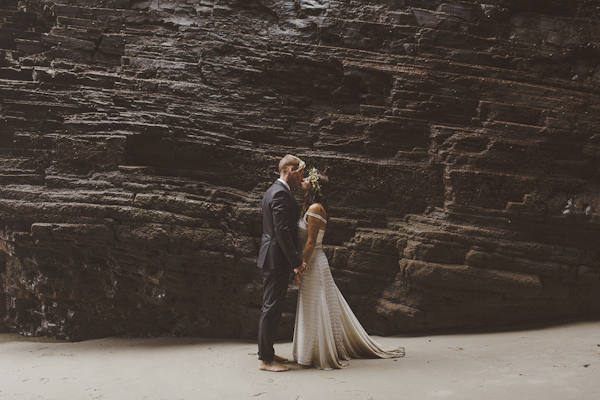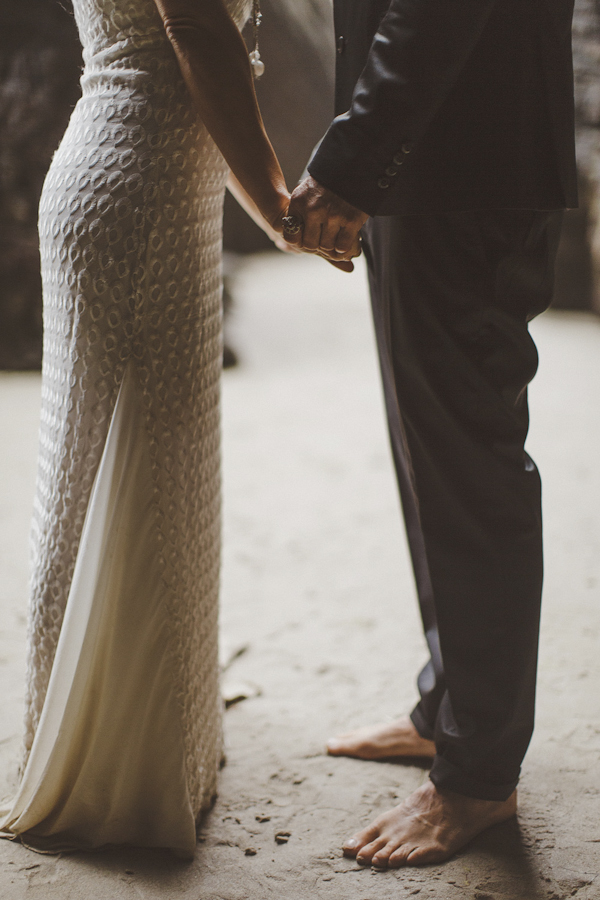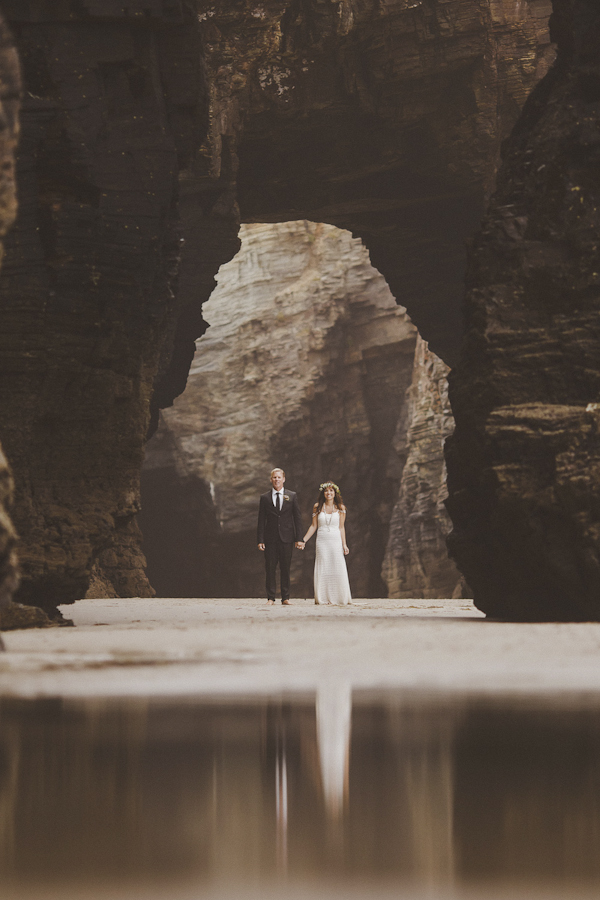 The Advice: Remember that your wedding day is about who you are marrying and the life you are about to create together as partners. Don't forget that it is just the beginning to so many fun new experiences. In the very end after all the planning – all that matters is that you will be marrying your best friend.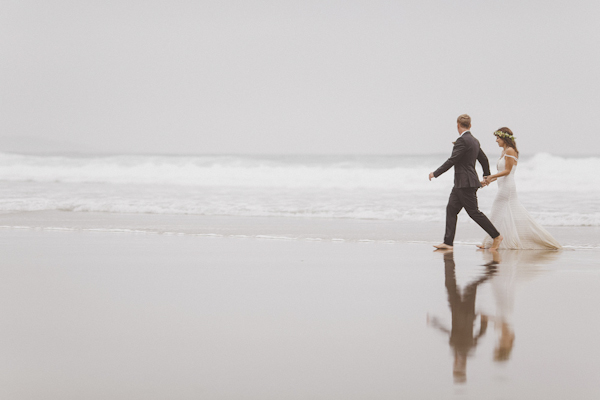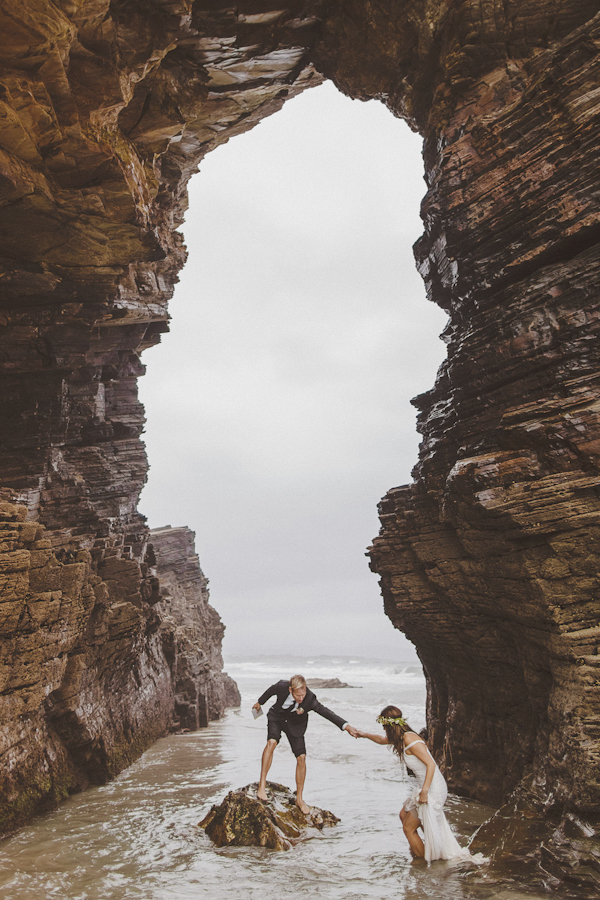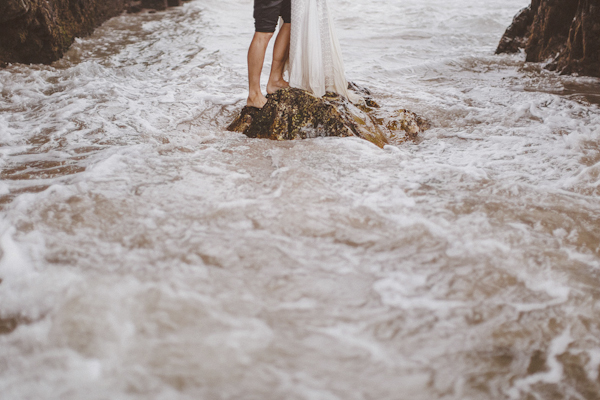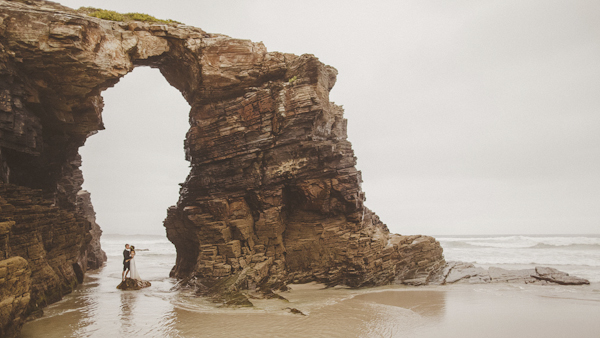 The Wedding Team:
Photographer: Ed Peers
Location: Playa de las Catedrales, Spain
Wedding Dress: For Love & Lemons
Bridal Accessories: Make Pie Not War and vintage finds
Floral Crown: La Floristeria
Groom's Apparel & Accessories: Zara (suit), Calvin Klein (tie), John Varvatos (boots)
Rings: Younger Young
Thank you Melissa and Bill for sharing your beautiful destination elopement with us!
Interested in destination wedding photography? Stay tuned for our Love Around the World – Best of the Best Destination Photography Collection coming soon!