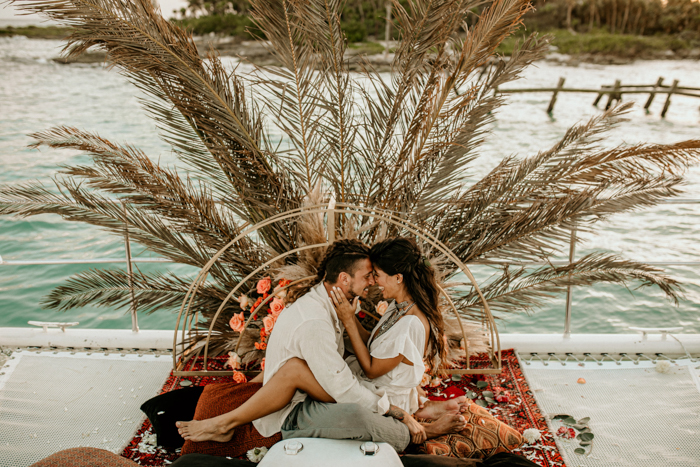 Picture setting sail on a yacht in Mexico to exchange stunning sunset "I do's"—sounds like an absolute dream, doesn't it? Thanks to wedding planner Daniela Parra and a team of talented wedding vendors, this dream became a reality on board a luxury yacht from The Yacht Experiences.
Only minimal decor—like cushions, Kilim rugs, and florals—was needed to transform this opulent yacht into a dreamy floating wedding venue. The vibrant red and orange color palette beautifully complimented the Puerto Aventuras ocean skyline. On top of the stunning view, the royal blue water backdrop was the key to making the bride's bouquet and ceremony backdrop florals by Pure Love Floral pop.
Thanks to photographer Luxart Wedding Studio, the wedding inspiration radiating from this boho yacht nuptial is here to stay. Whether you're looking for wedding venue ideas or in need of elopement decorating tips, this nontraditional celebration is the unique inspo you've been looking for. Get your Pinterest boards, it's time to let your creative elopement planning set sail.
My Planner Journal's Thoughts On This Boho Yacht Wedding
From the fashion to the theme, the sea heavily influenced the relaxed Bohemian style. The fashion, colors, and furniture were specifically chosen for comfort and to match the landscape. That's why we stuck with minimalist decoration and an earth-tone color palette.
There were many memorable moments that stood out in the day. One of our favorites was the intimate Mayan ceremony with the stunning turquoise sea backdrop. Another was releasing petals and corn kernels to the sea—a unique unity ceremony—guaranteeing their love last forever.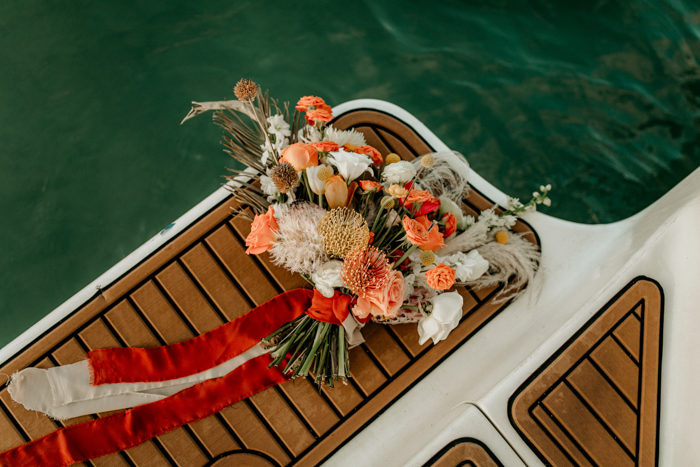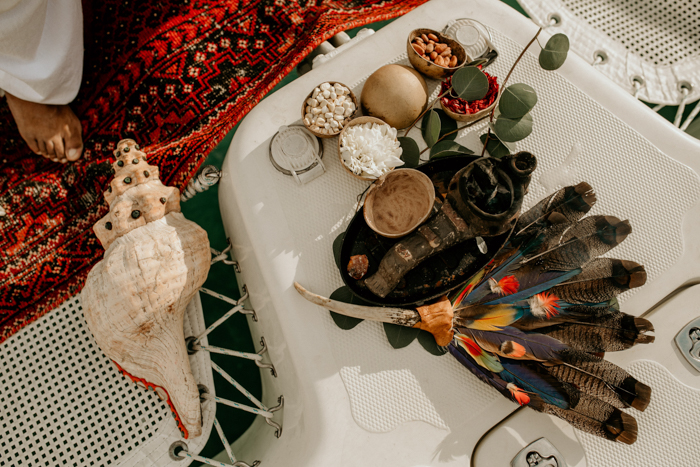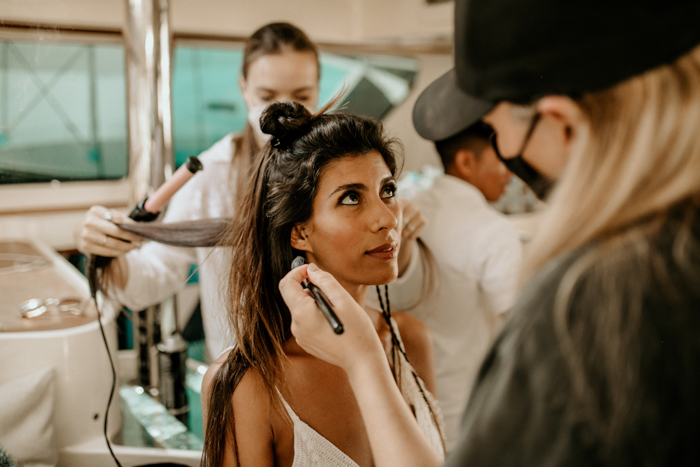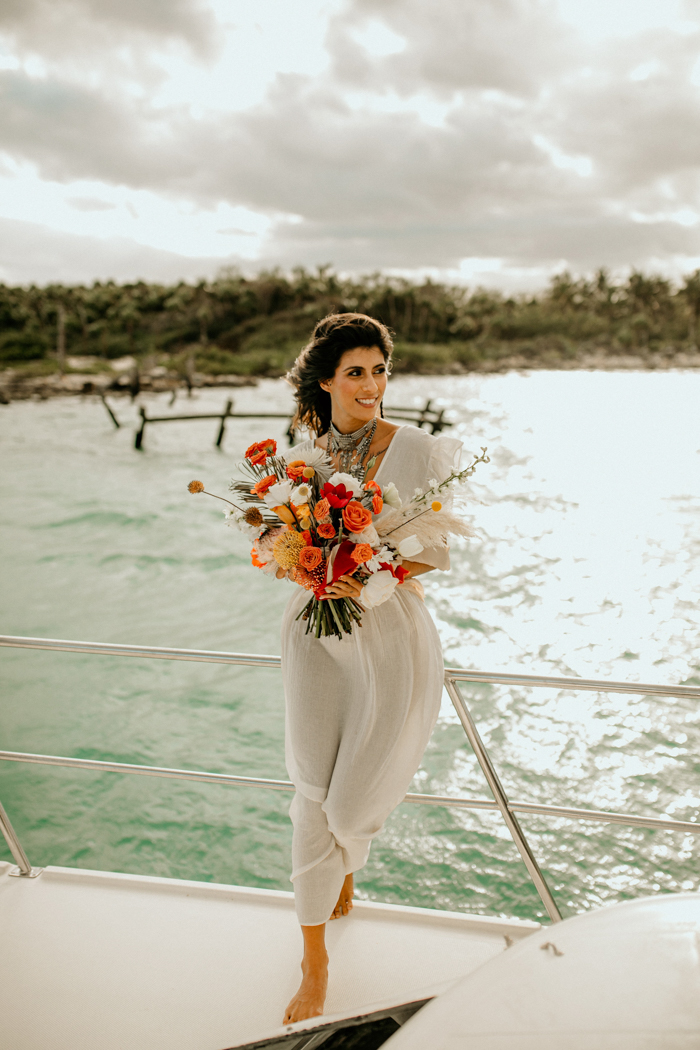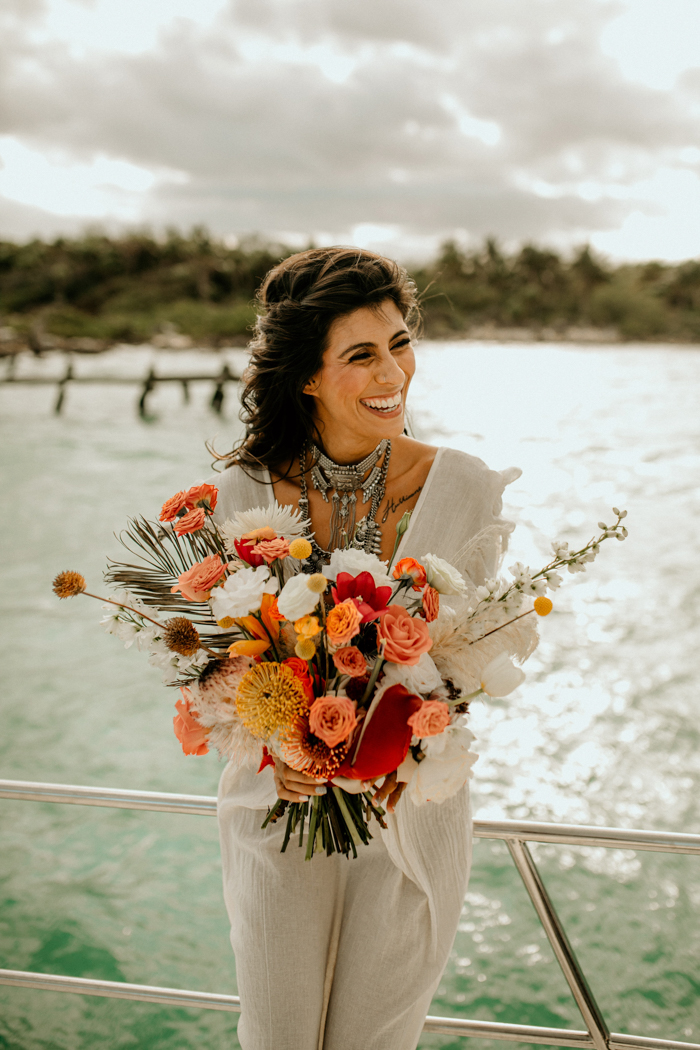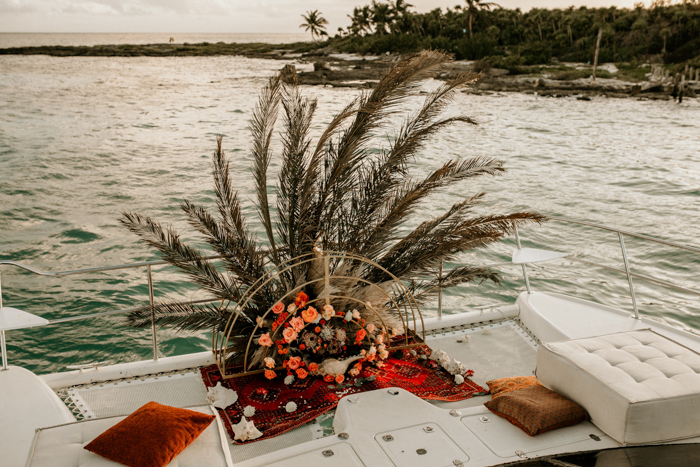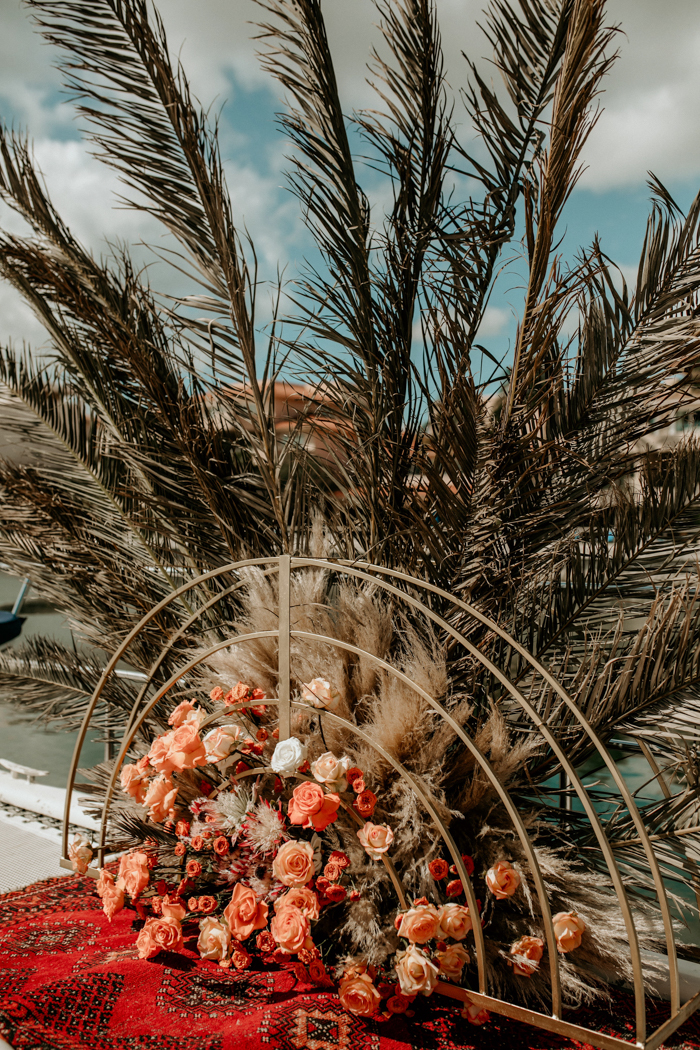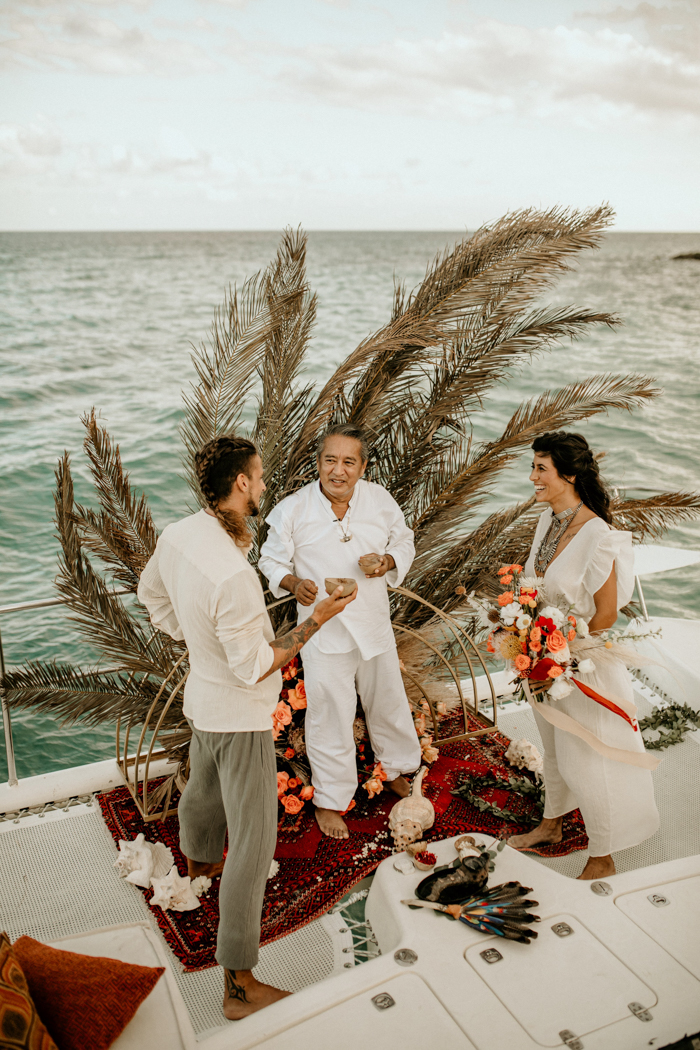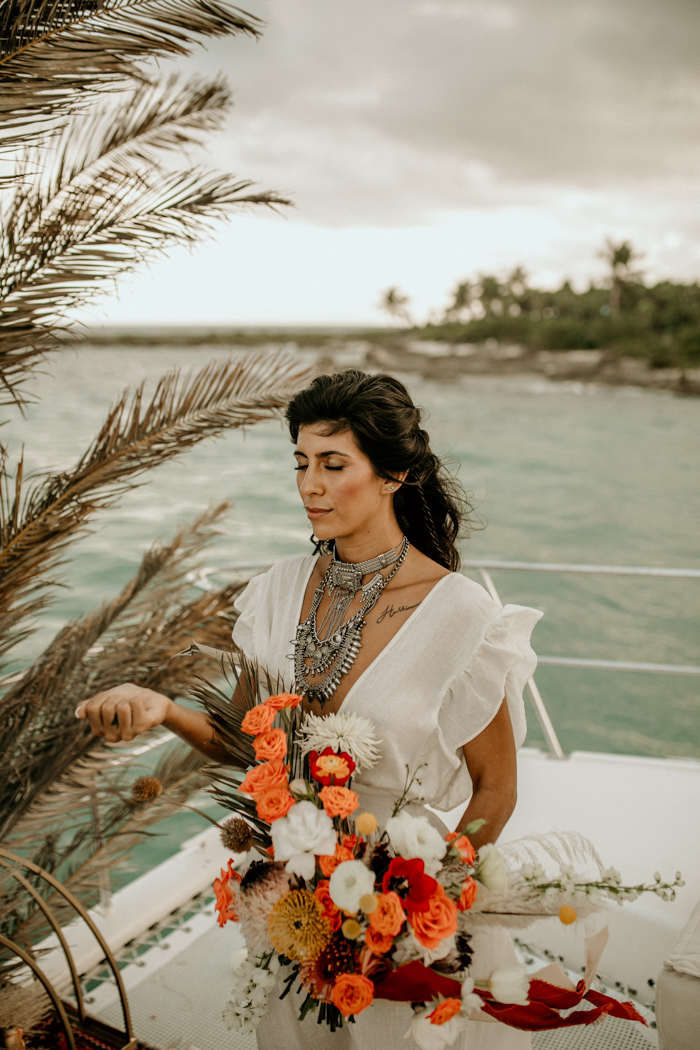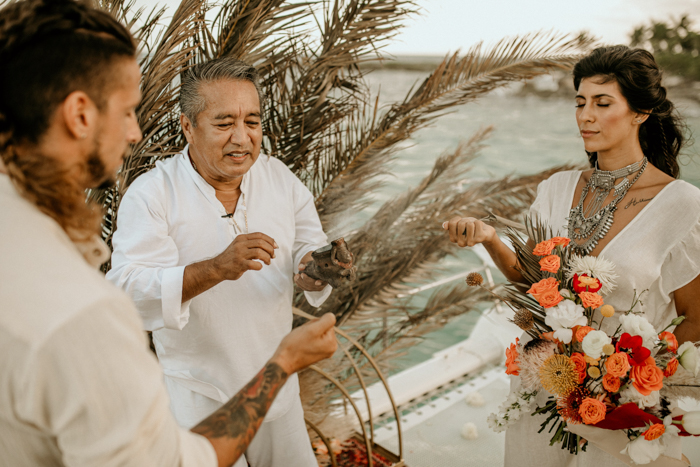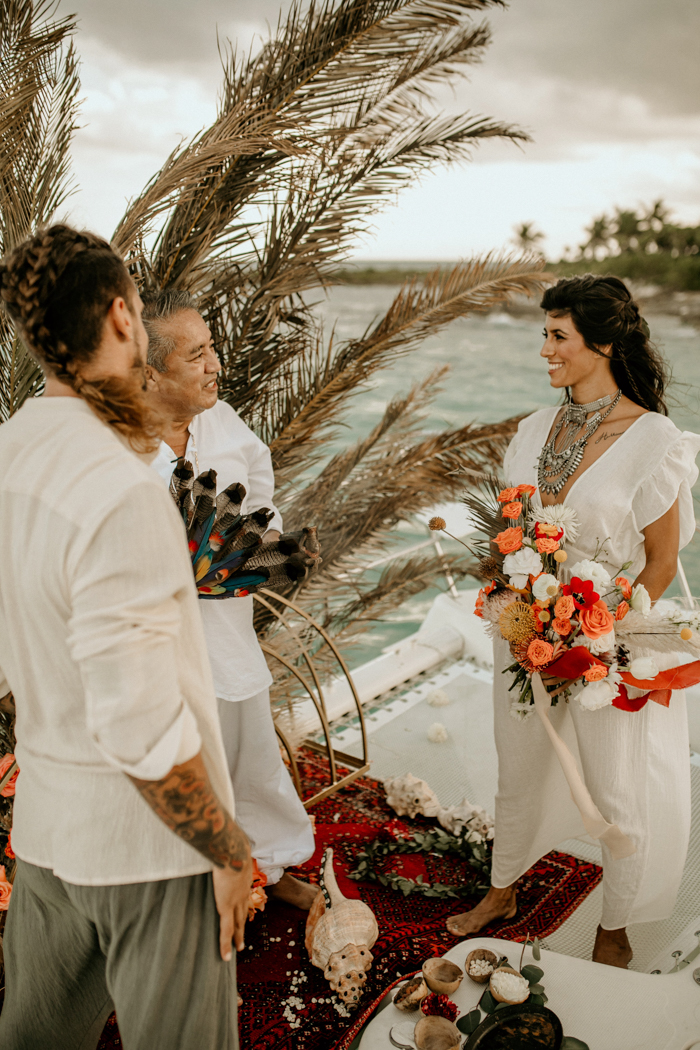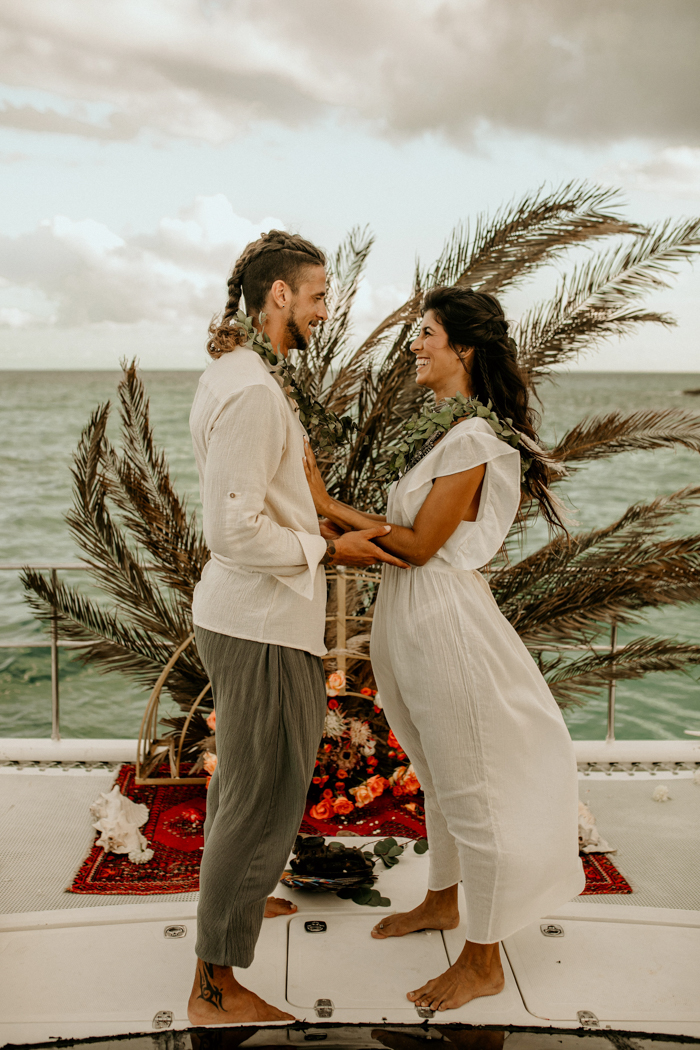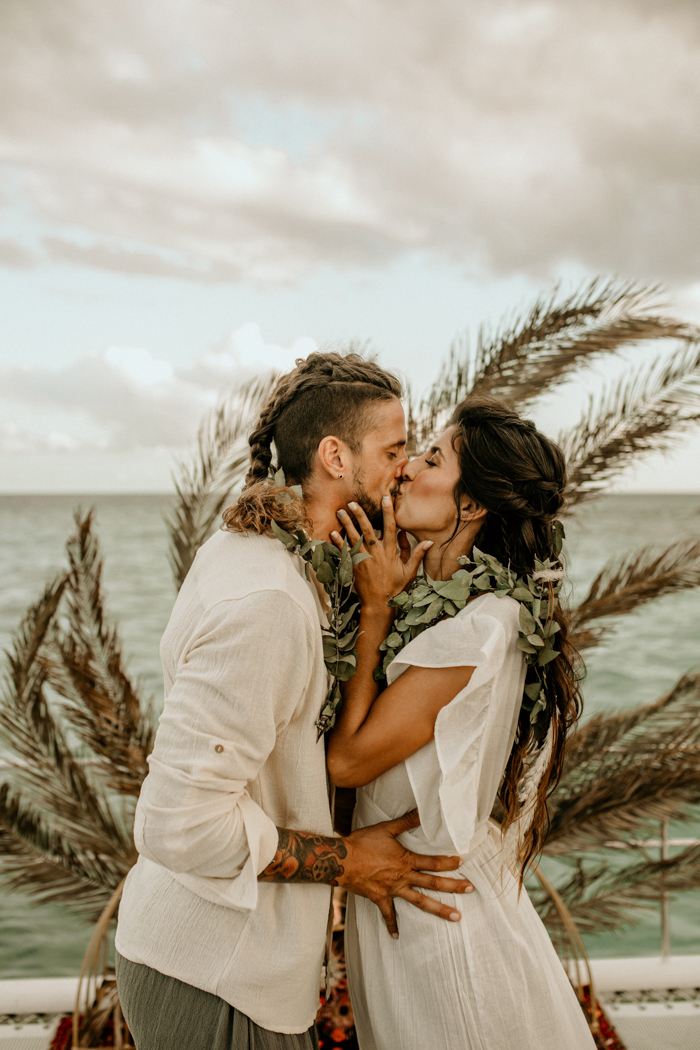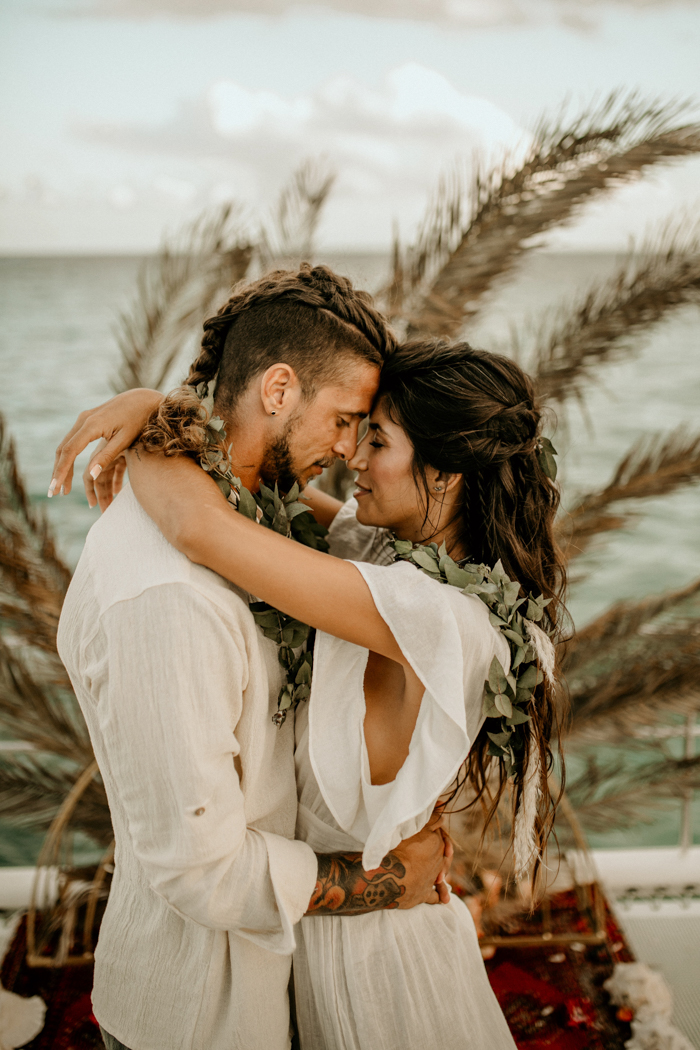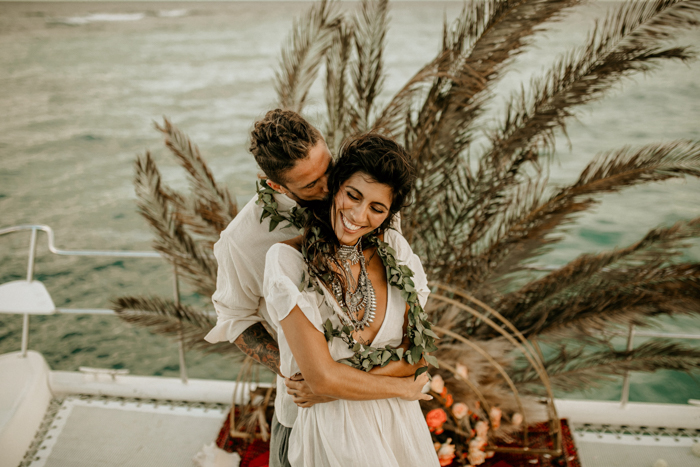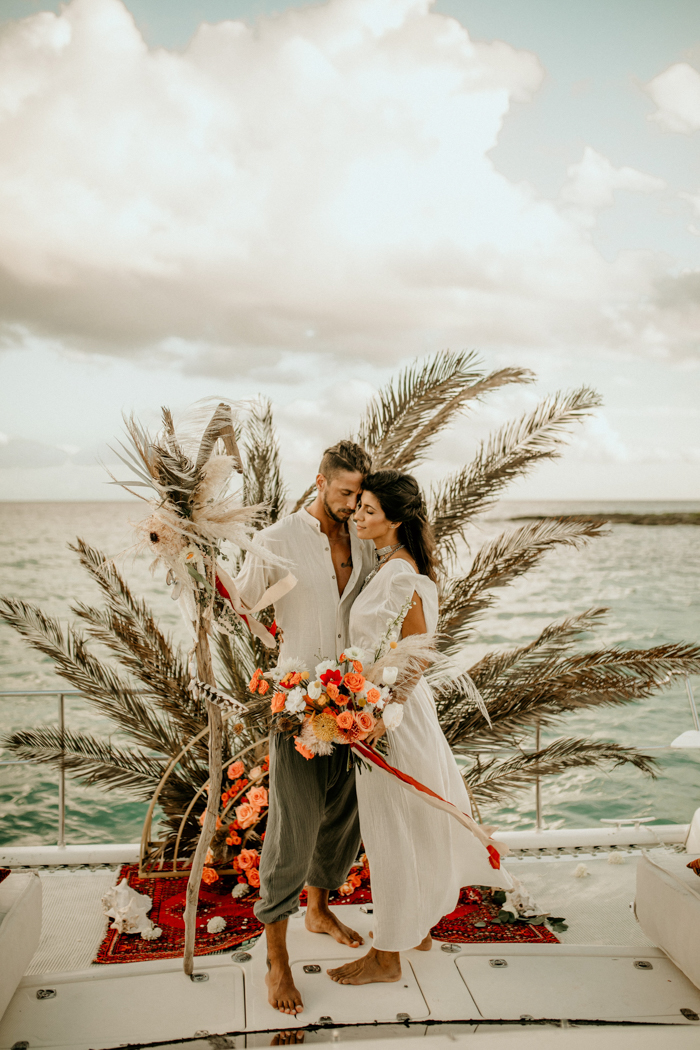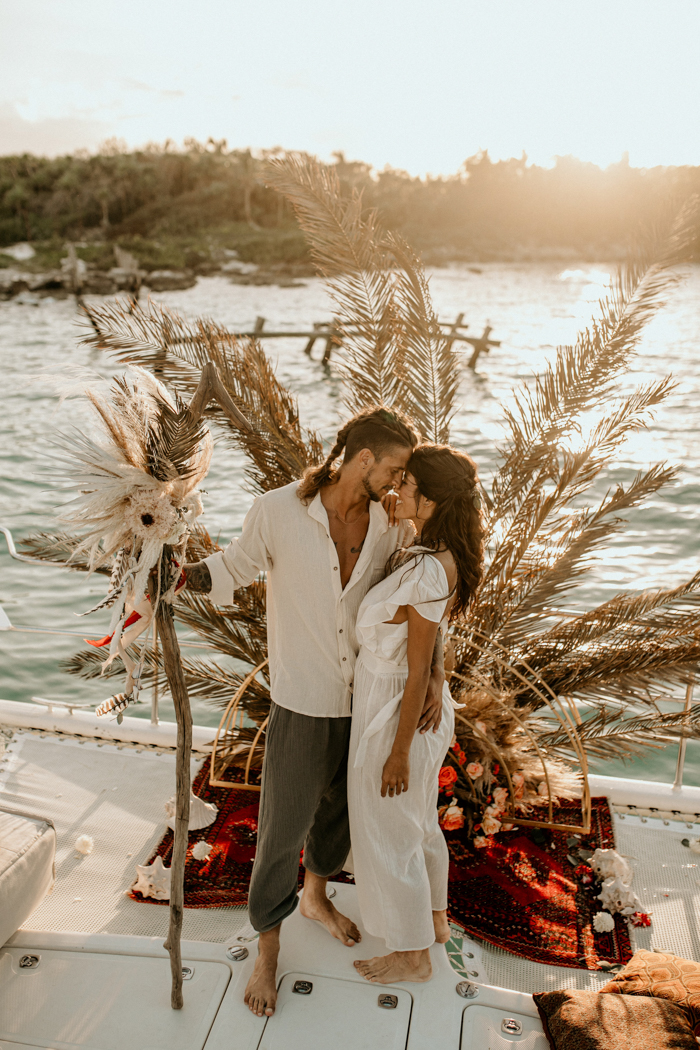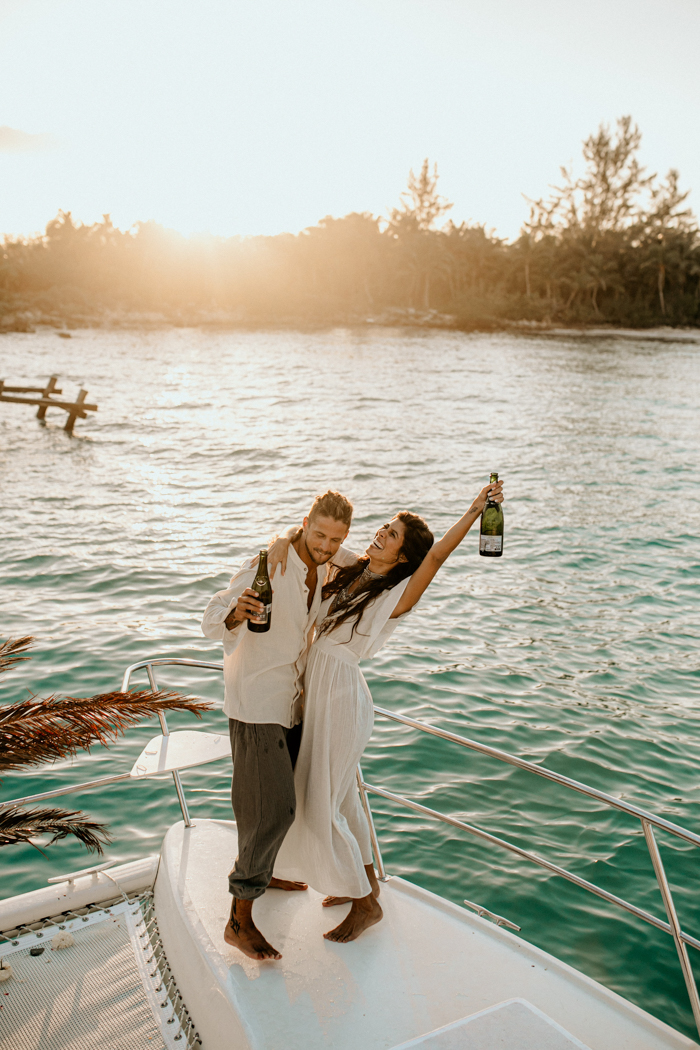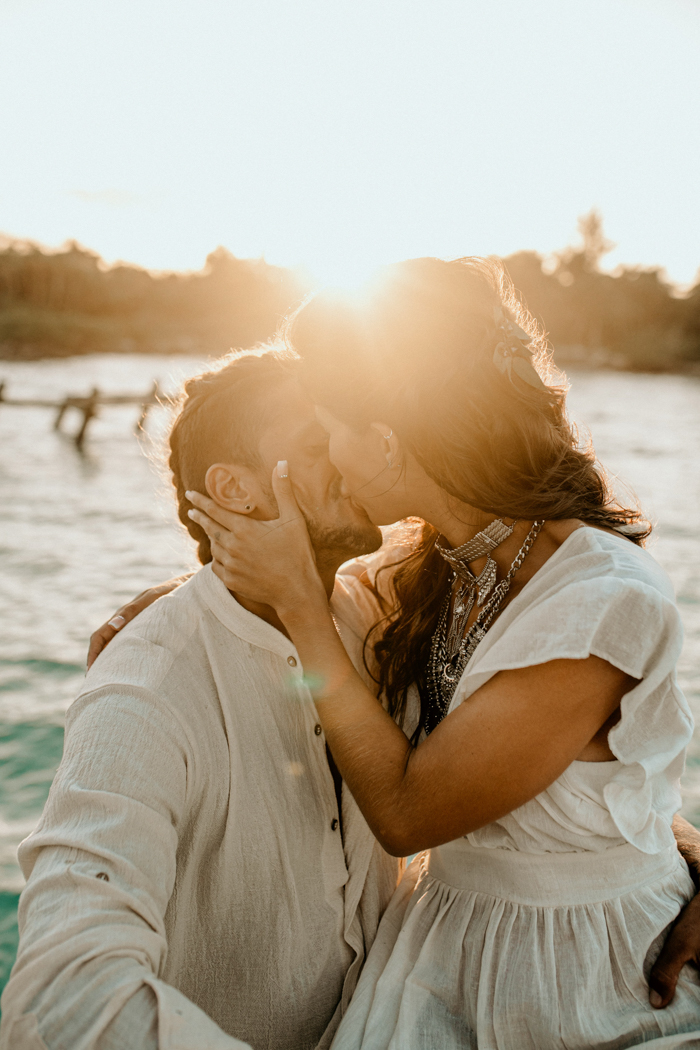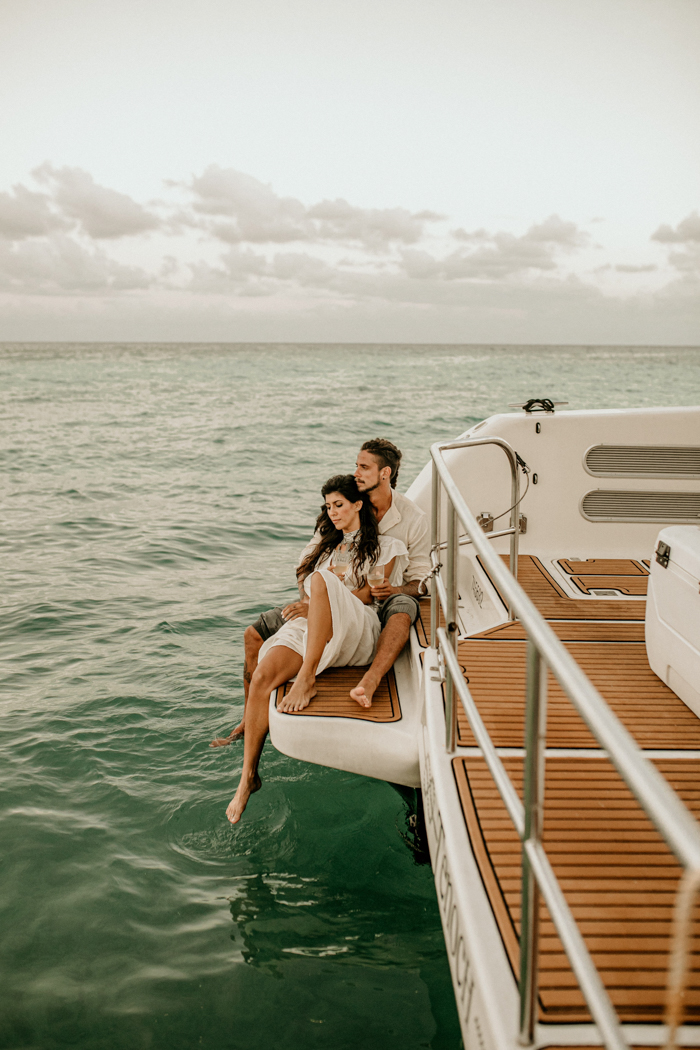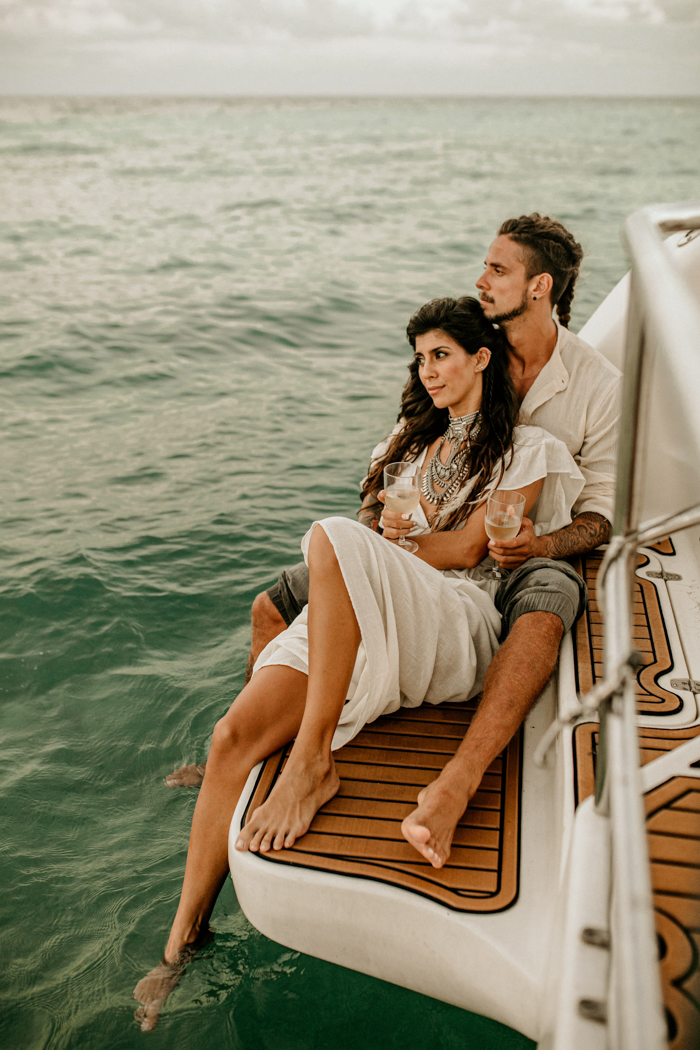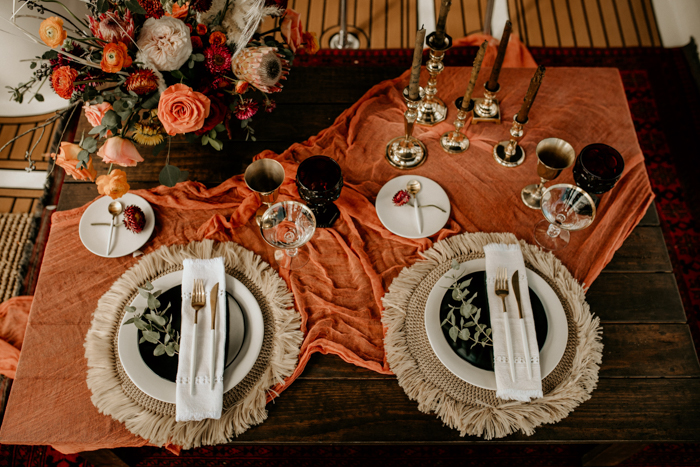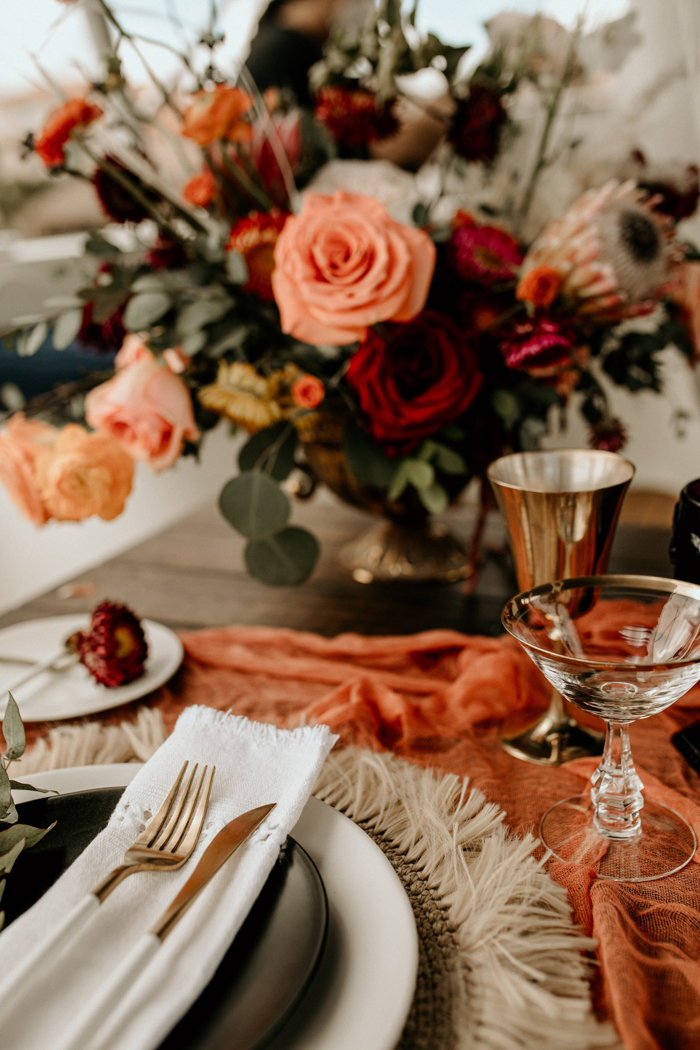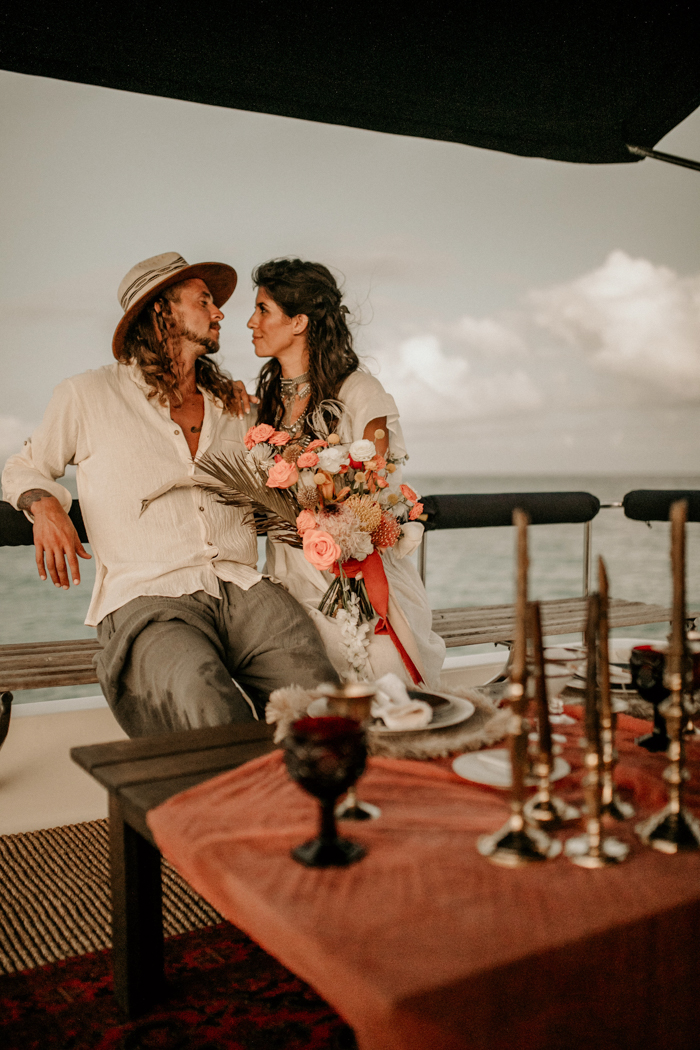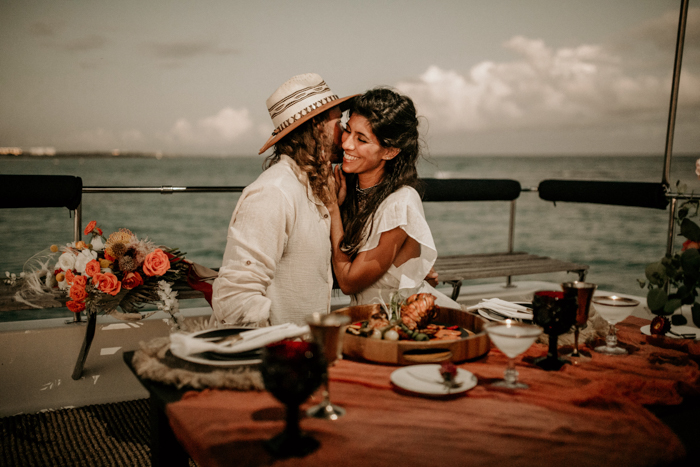 Big thanks to photographer Luxart Wedding Studio for preserving these precious wedding day details that prove small celebrations—like micro weddings and elopements—don't have to be drab. Whether you've chosen to elope in your local courthouse or on a yacht in the middle of the ocean, there are many personalized elements that can make your day even more you.
For the top decorating tips from trusted Junebug Wedding members, check out our extensive guide for decorating your elopement.