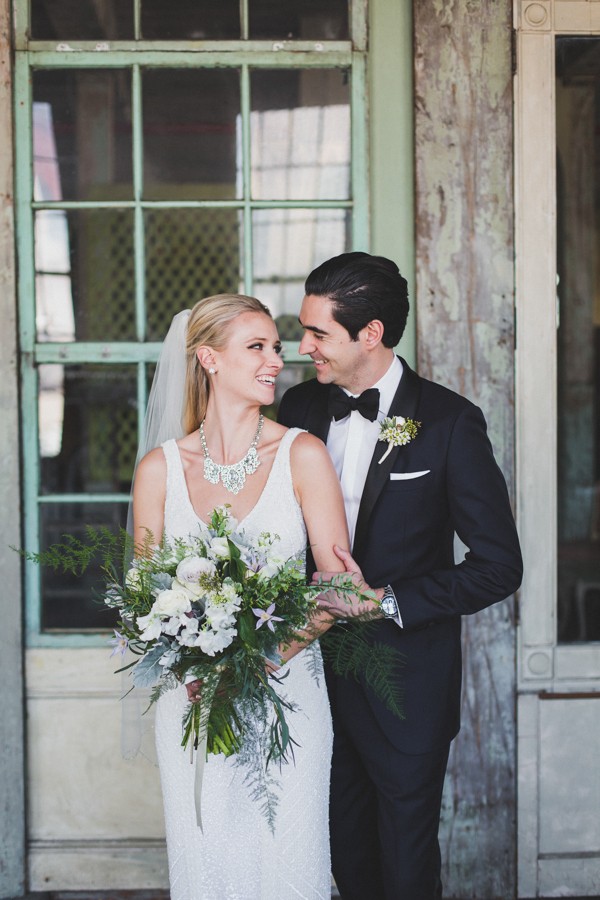 The Metropolitan Building in Queens is one of our favorite trending venues as of late, and Laura and Andy's glamorous black tie wedding certainly does it justice! The wedding guests were treated to absolutely gorgeous florals, a very personalized ceremony, and Momofuku Milk Bar cookies as favors. In return, the guests brought the party – some even dancing so hard they ended up on the floor! Between super playful wedding party photos and romantic shots among vintage furniture, photographer Elvira Kalviste captured every moment of Laura and Andy's day perfectly.
The Couple:
Laura and Andy
The Wedding:
The Metropolitan Building, New York City, New York
Our main focus was creating a day that was wholly meaningful, intimate, but most importantly, FUN. We really wanted our family and friends to just enjoy themselves during the celebration of our marriage.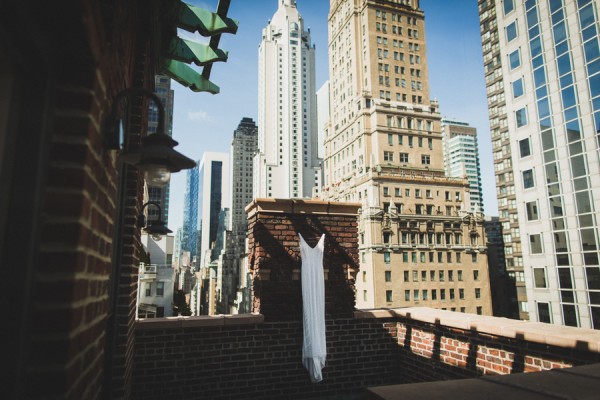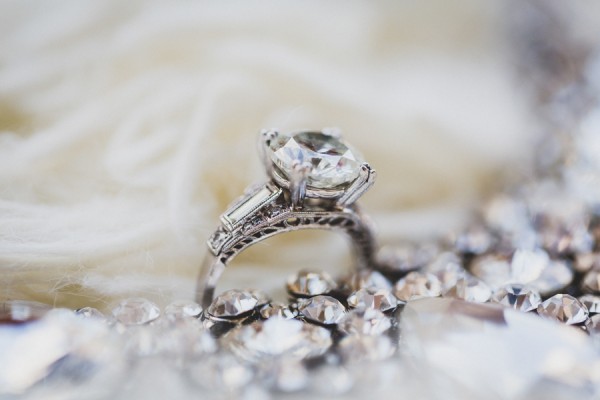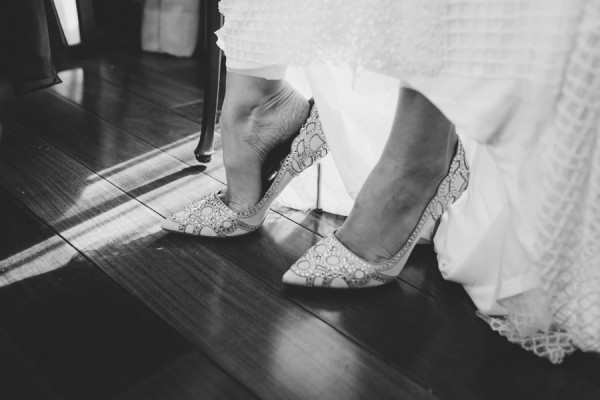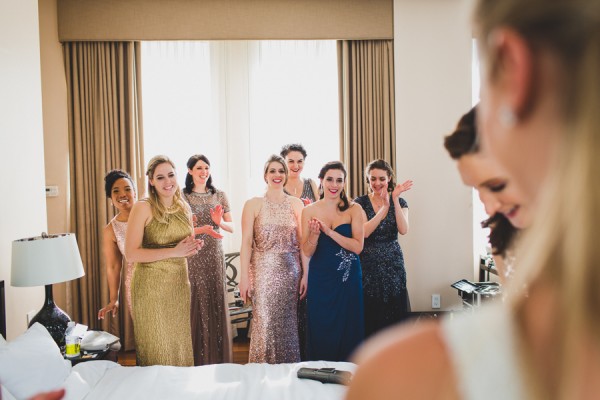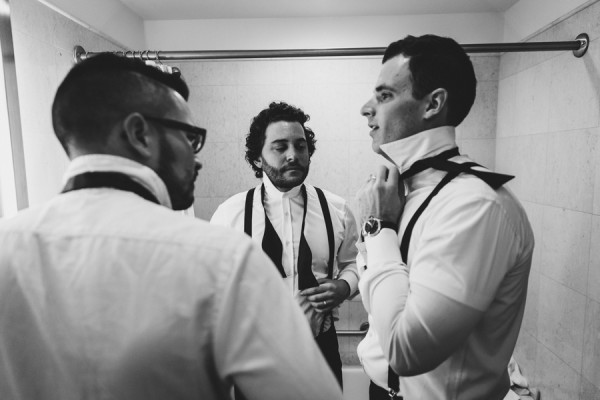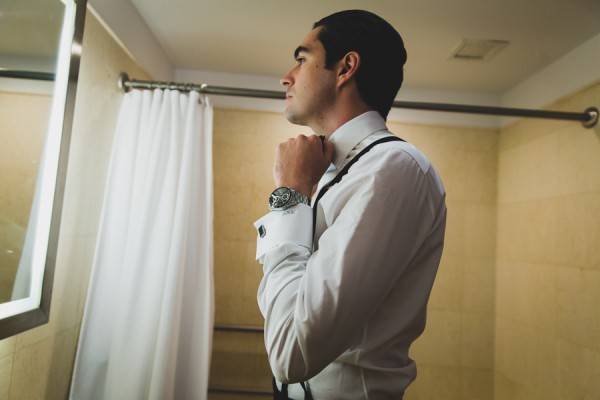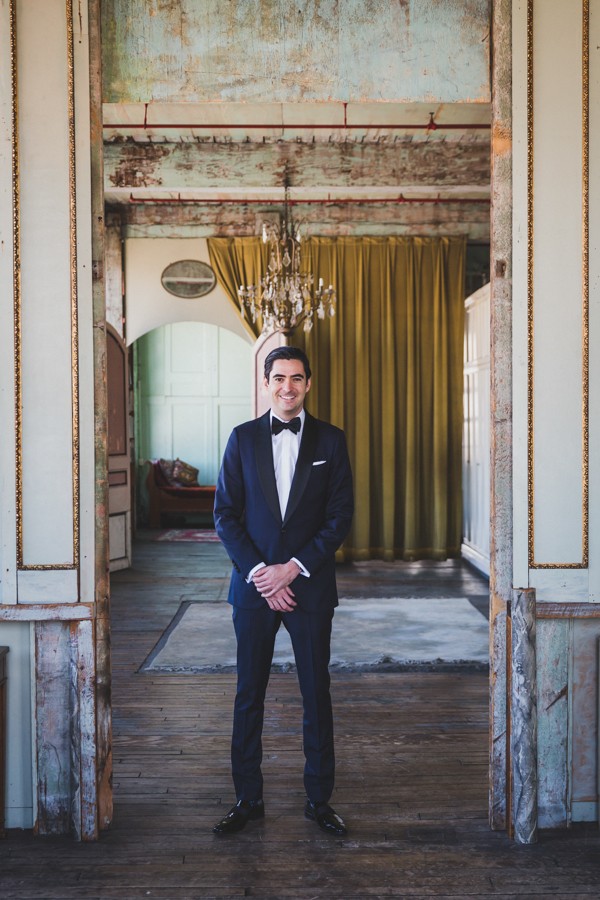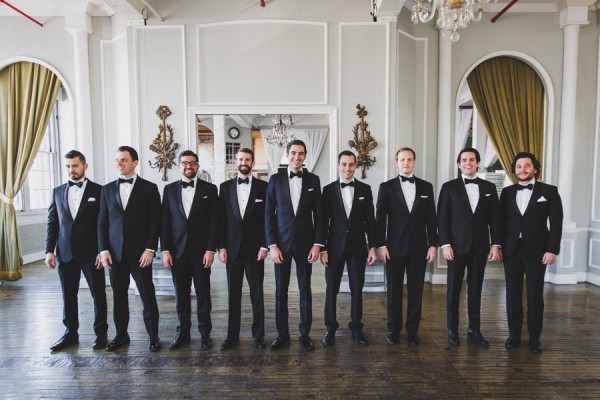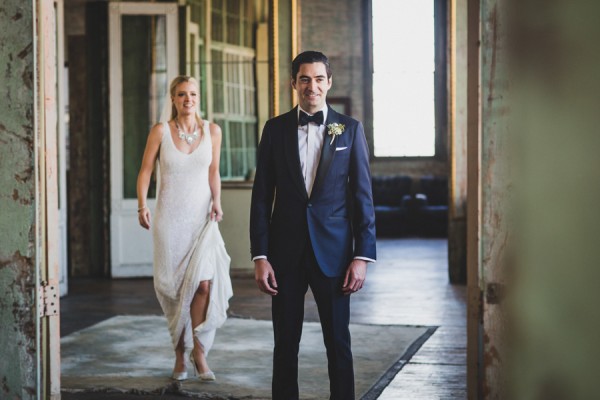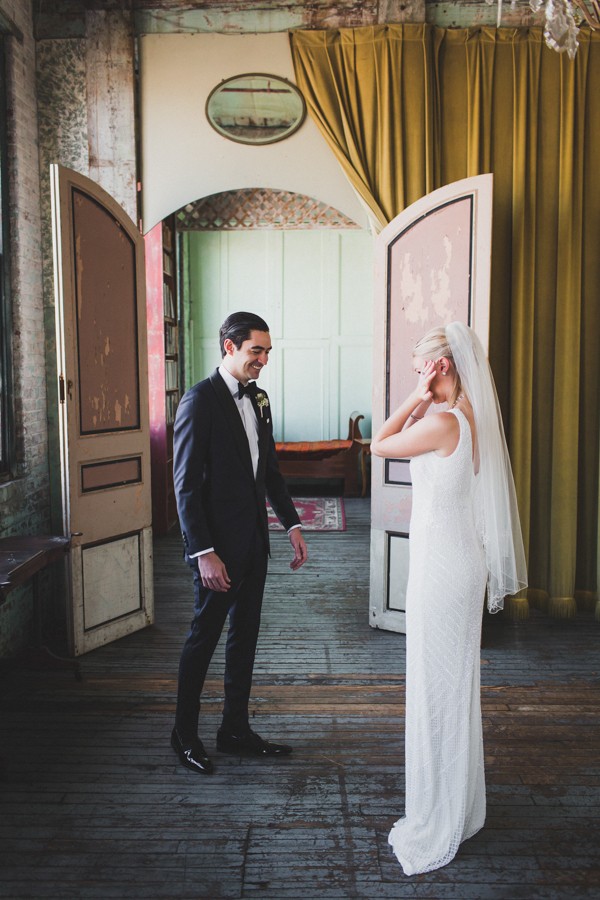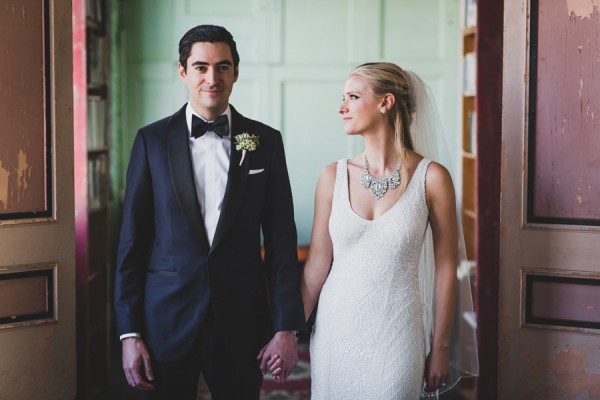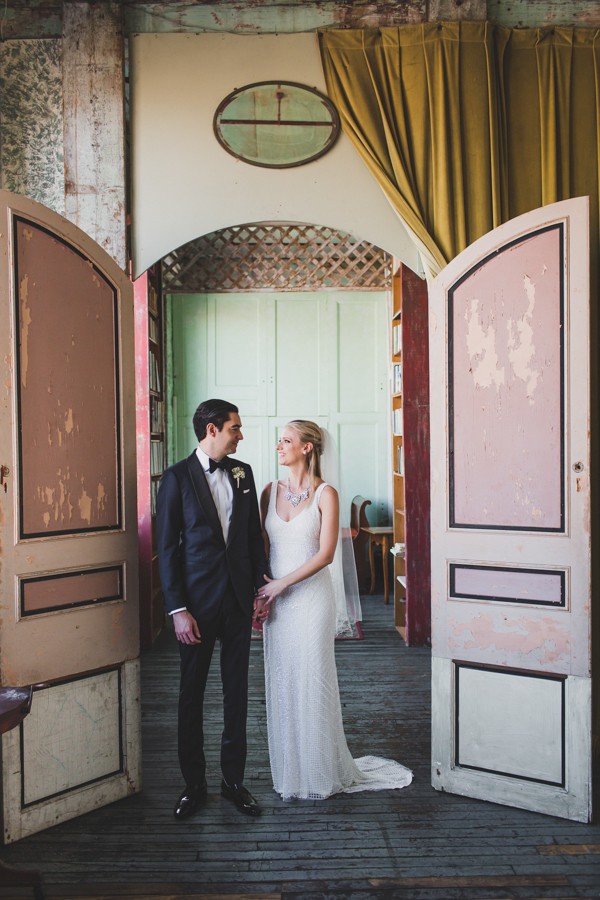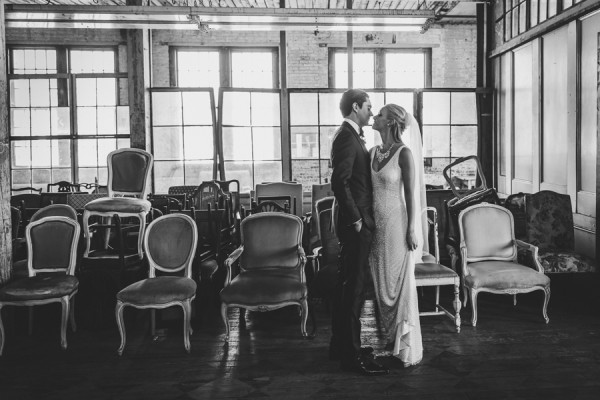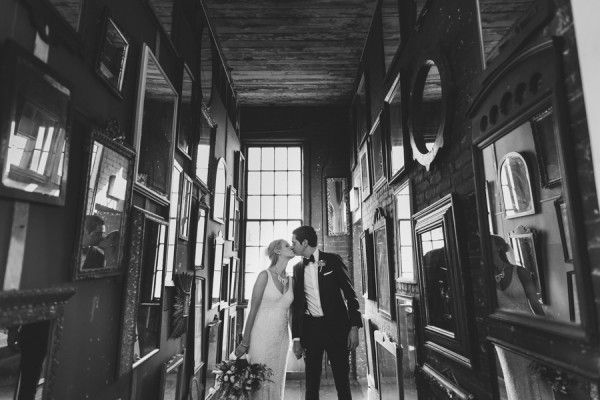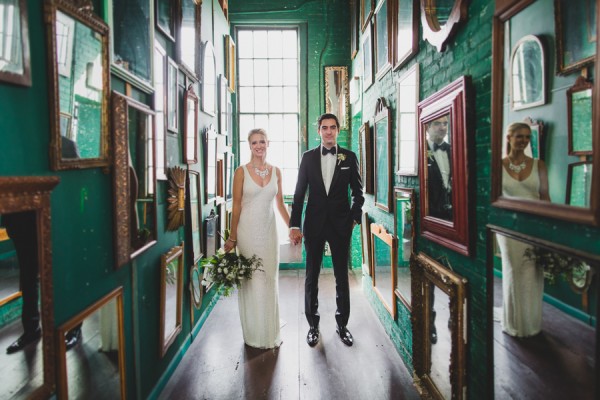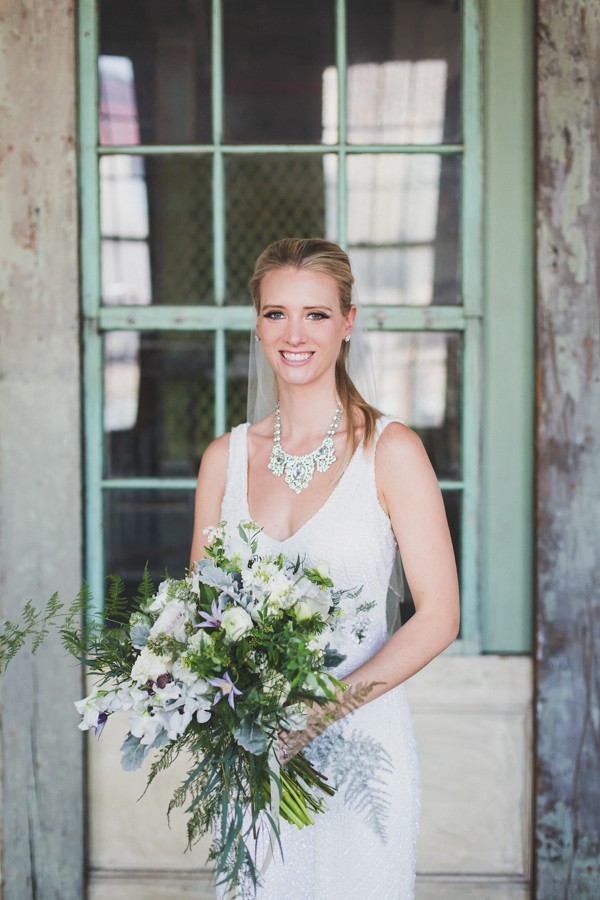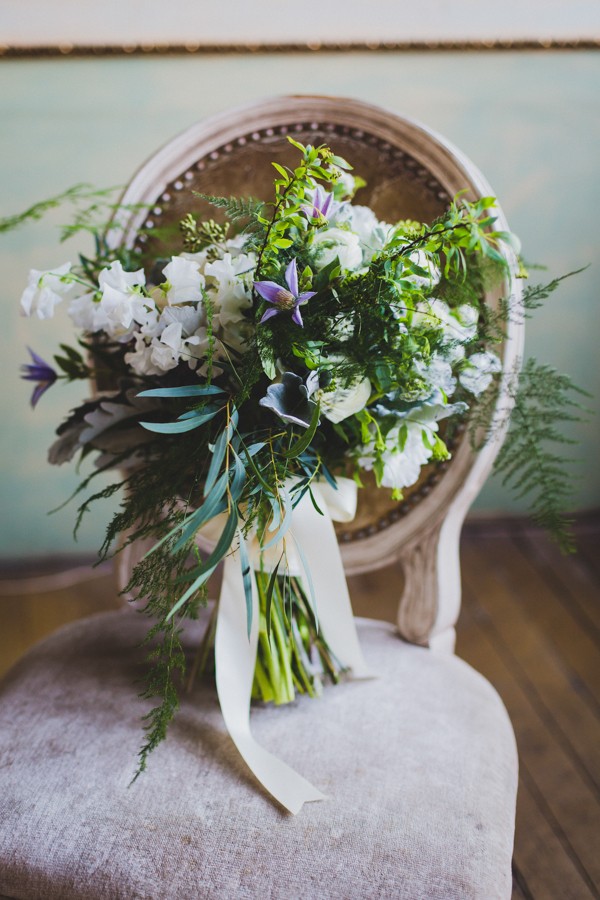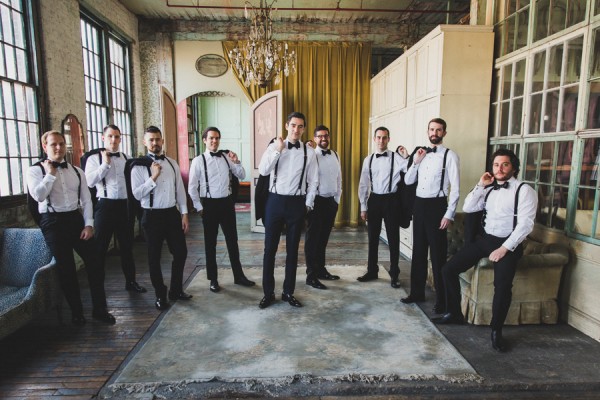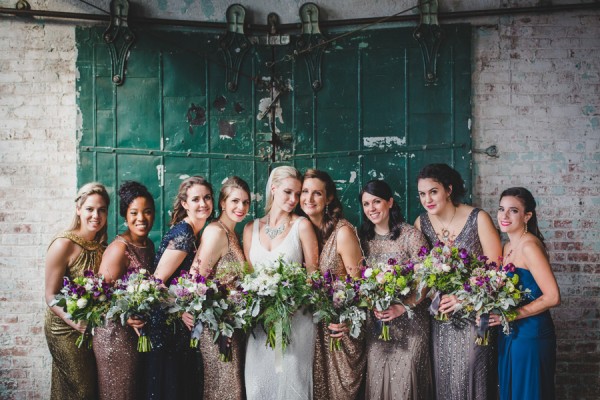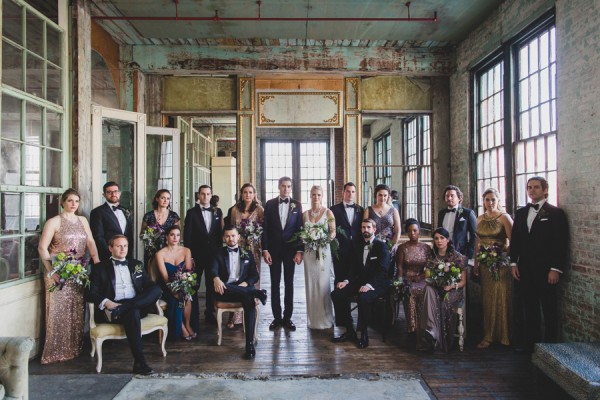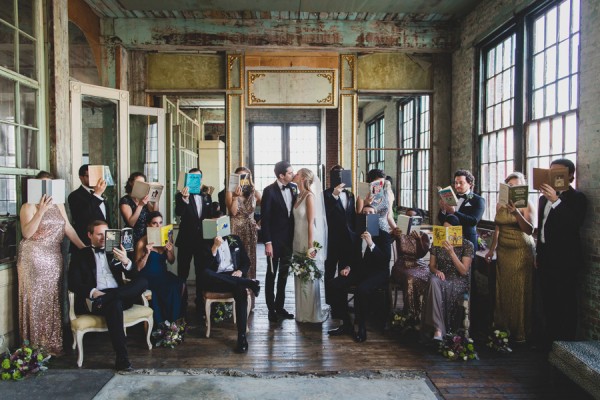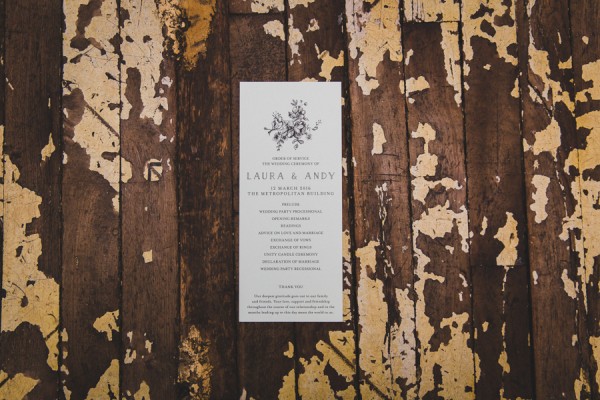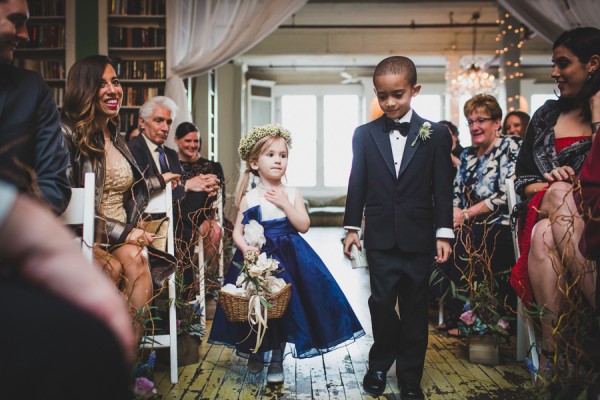 Despite the fact that the entire day was a complete blurry whirlwind(!), the most memorable part was during the ceremony, when we stood before a room full of the most important people in our lives, and we both laughed and teared up as our ceremony unfolded.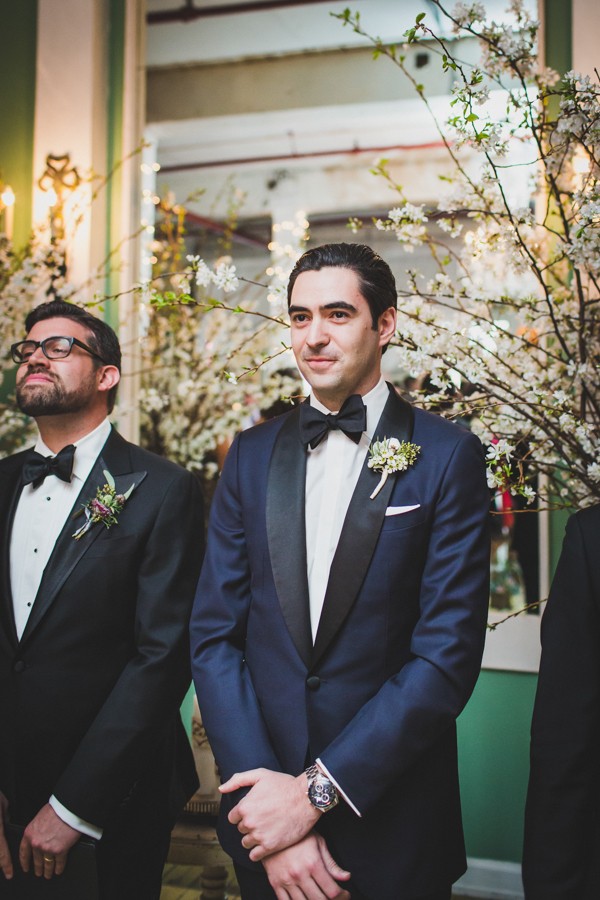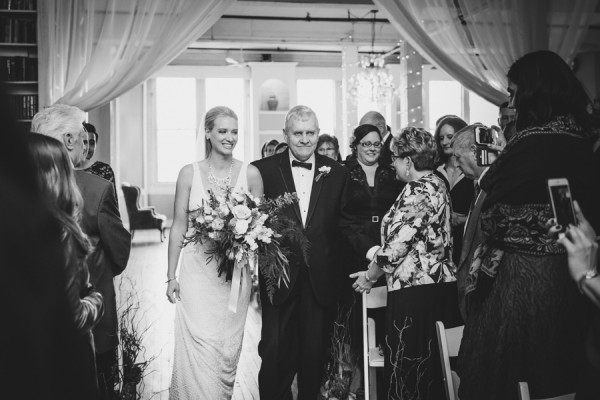 We actually created our own, non-religious ceremony, though we were daunted by the task, at first! However, we had an excellent friend agree to be our officiant, and with all of our collaboration, in addition to suggestions from the internet, we crafted a ceremony that was truly special and completely "us." Our theme was universal love, taking into account all of the current social and political events these days in addition to the love felt in the entire room at the wedding, not just ours.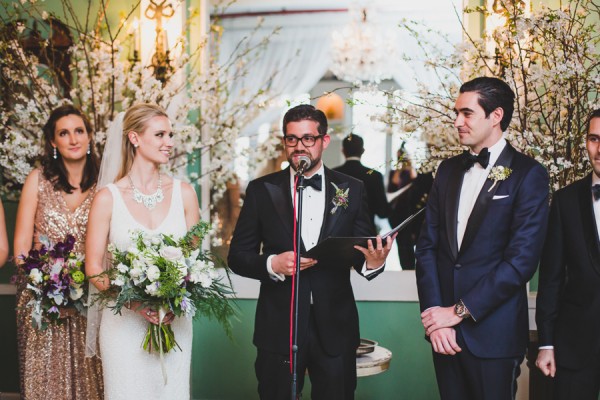 Our first reading was for fun, a passage from The Princess Bride. Our second reading went straight to our theme, a passage from Justice Kennedy's opinion in the Supreme Court case, Obergefell v. Hodges. Then, since our bridal party was so special and we wanted them incorporated more than just standing with us, we asked them each to read a quote, song lyric, etc. that they chose which spoke to marriage wisdom and/or advice. That was a truly fun/moving/unique part, and perhaps everyone's favorite part of the ceremony. Before our vows and the lighting of the unity candle, our officiant also read excerpts from letters we wrote to each other; very intimate and special.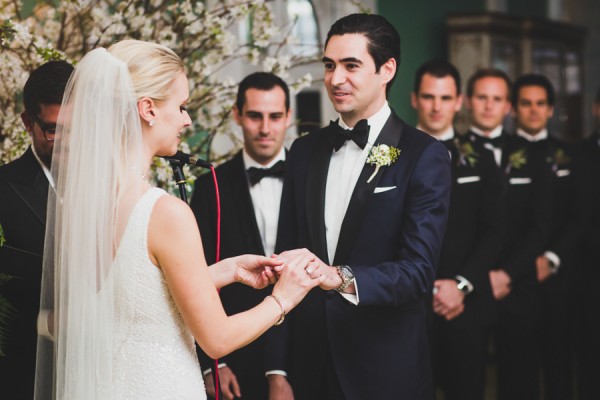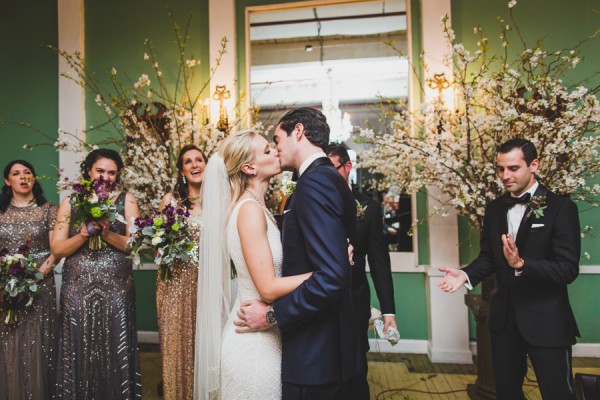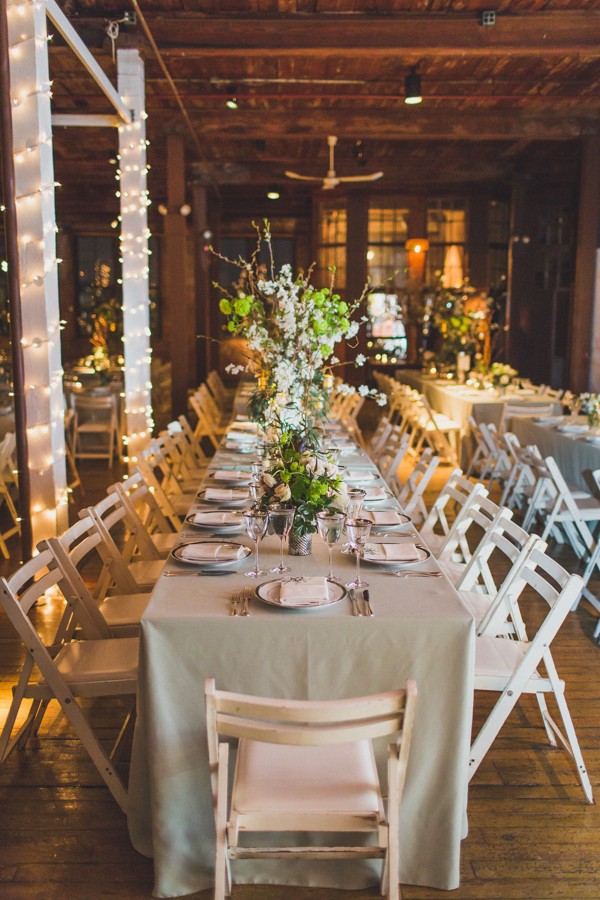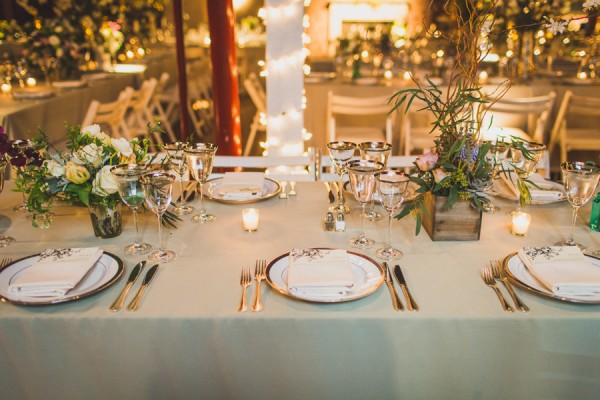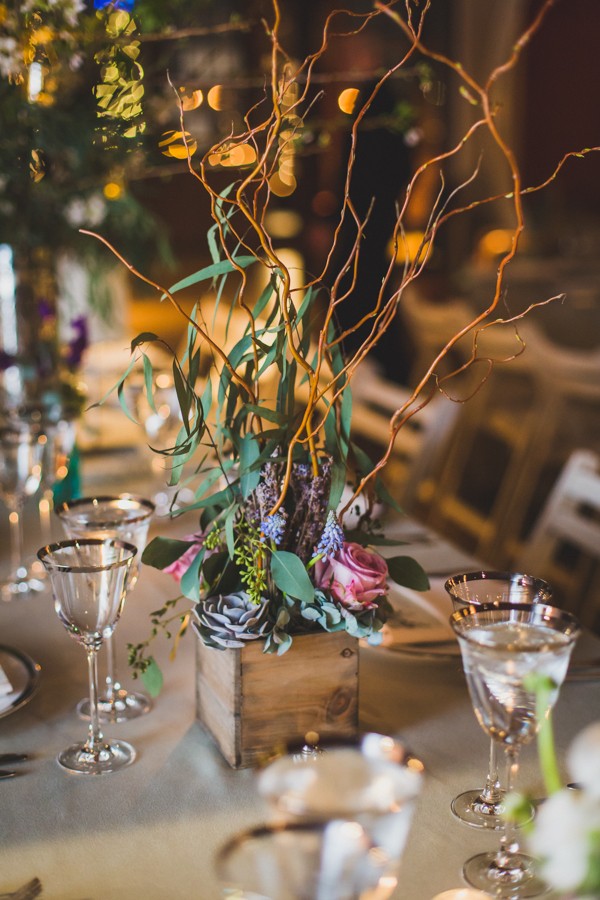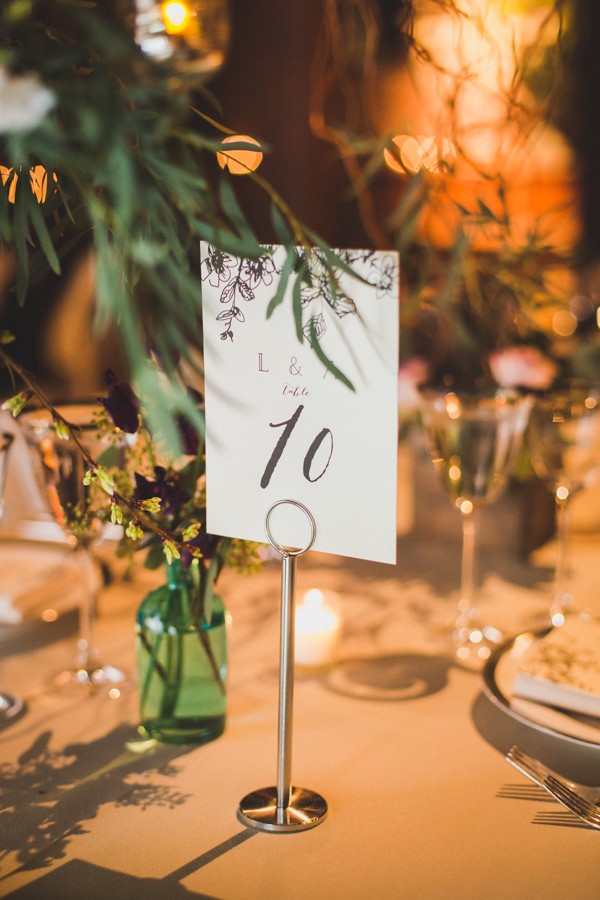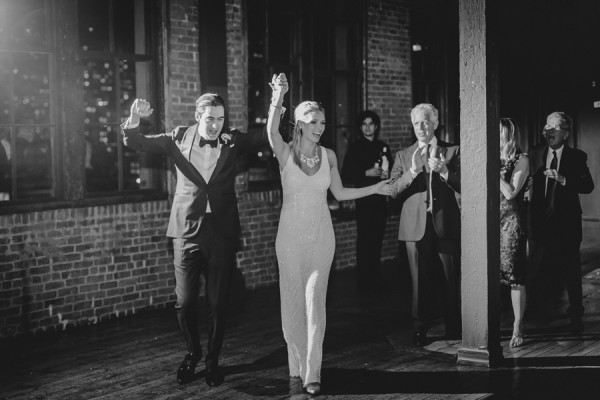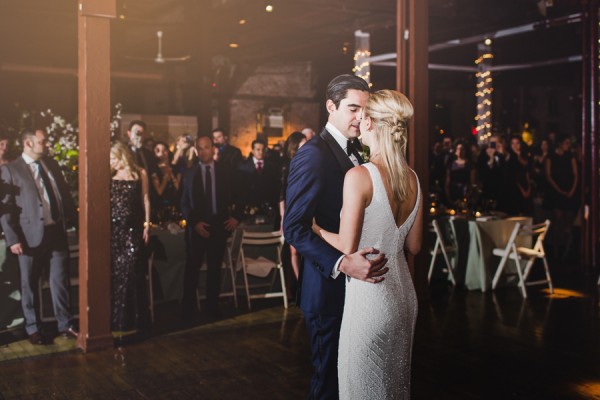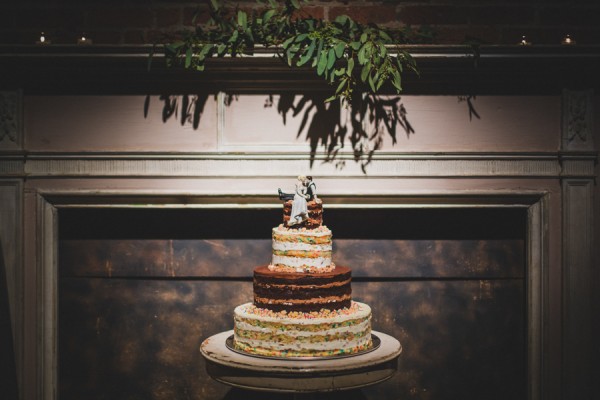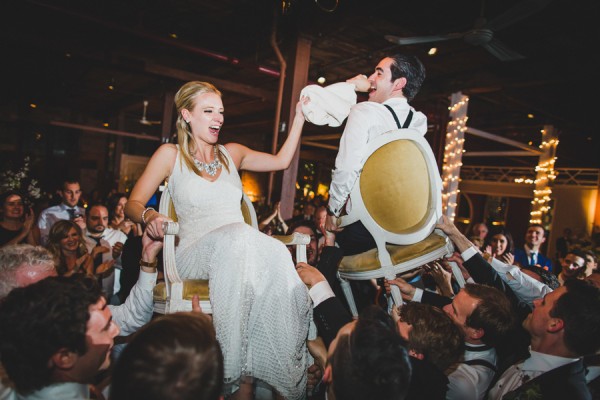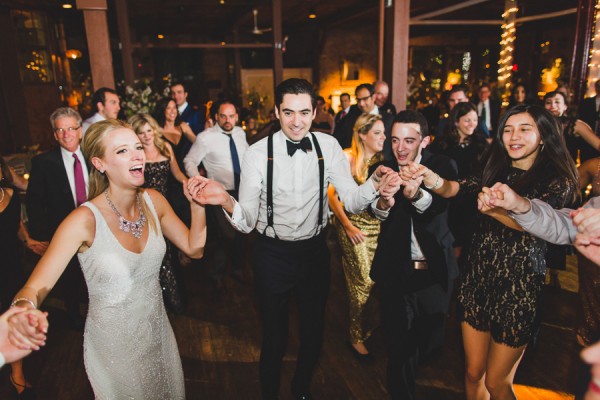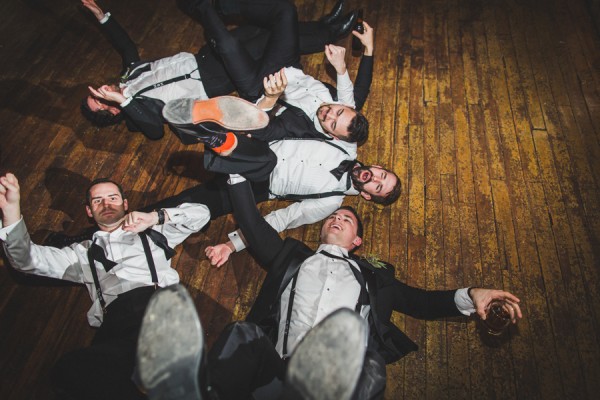 Congratulations to Laura and Andy, and a huge thanks to Elvira Kalviste for submitting this gorgeous wedding to Junebug! Love this photographer's work? Then you've got to see this quirky intimate NYC wedding at Freeman's Restaurant also shot by Elvira Kalviste!