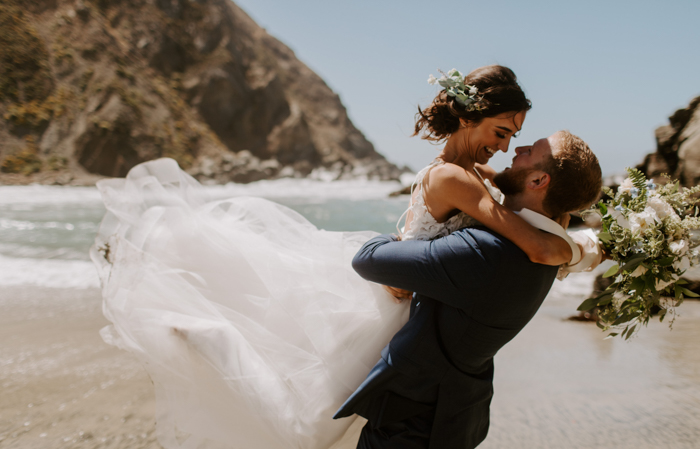 Carrie and David's Pfeiffer Beach wedding was everything we love about intimate beach weddings, and so much more! The bride's mother planned the entire celebration, from the sandy ceremony with only 29 of their loved ones to the cozy outdoor reception at Big Sur Bakery. The couple used primarily thrift store finds to decorate their reception space, creating a boho-chic vibe that was simple yet lovely. Carrie's Hayley Paige ballgown was truly a sight to behold against the beach and forest landscapes, and the bridesmaids' coordinating Show Me Your Mumu dresses and greenery crowns add the perfect touch of bohemian flair. From the couple's first look in the redwoods to their romantic portraits on the cliffside, Native Expressions captured every bit of this Big Sur wedding brilliantly!
The Couple:
Carrie and David
The Wedding:
Pfeiffer Beach and Big Sur Bakery, Big Sur, California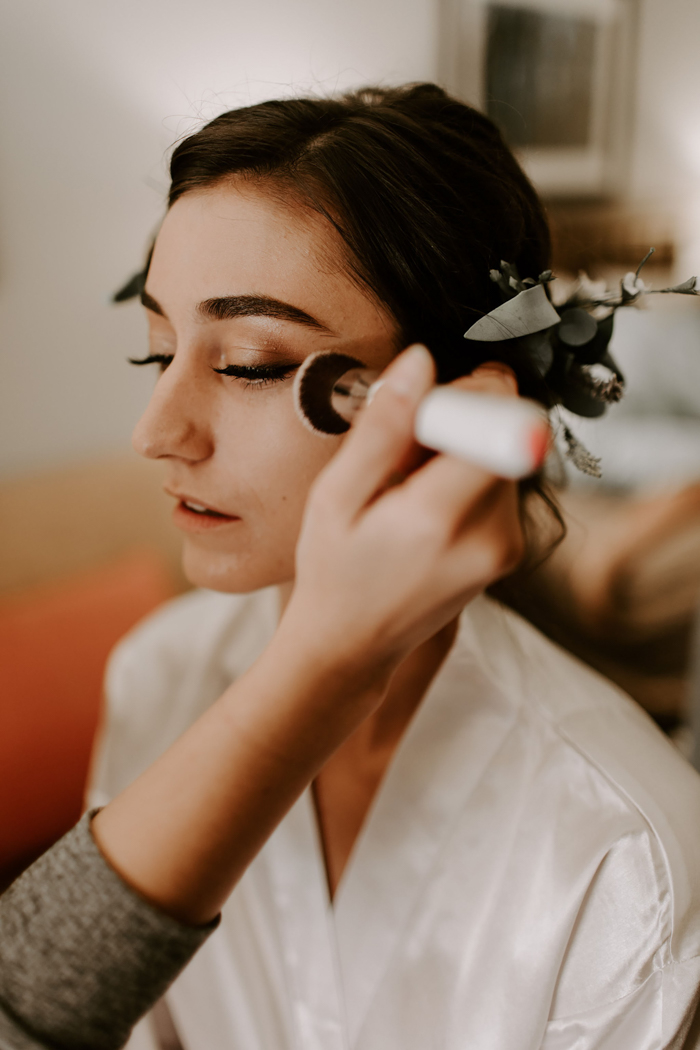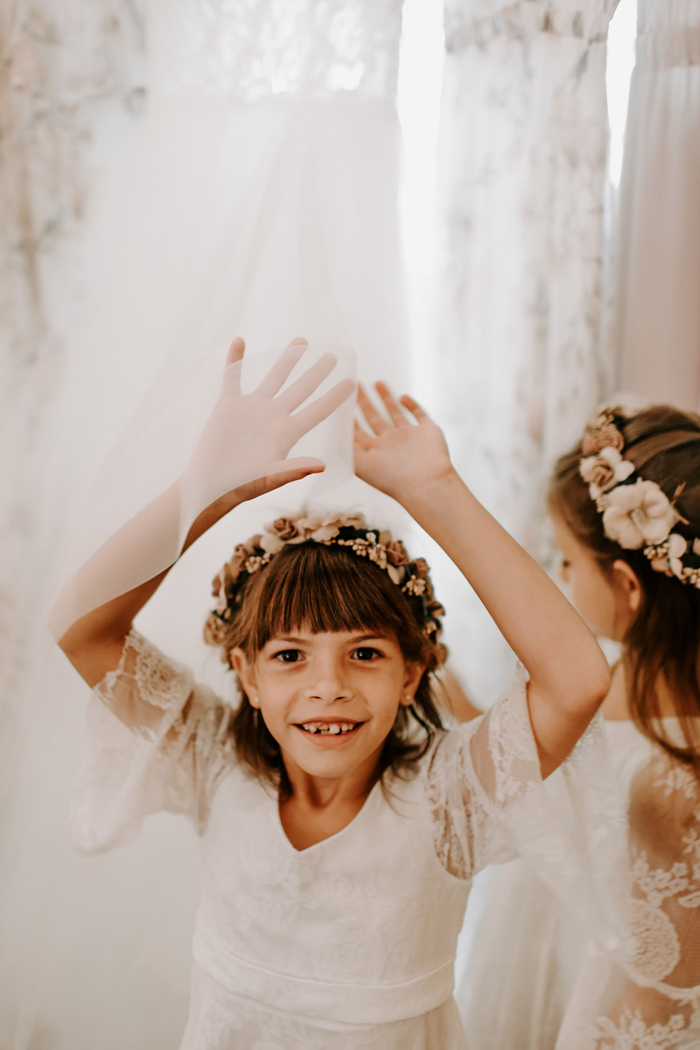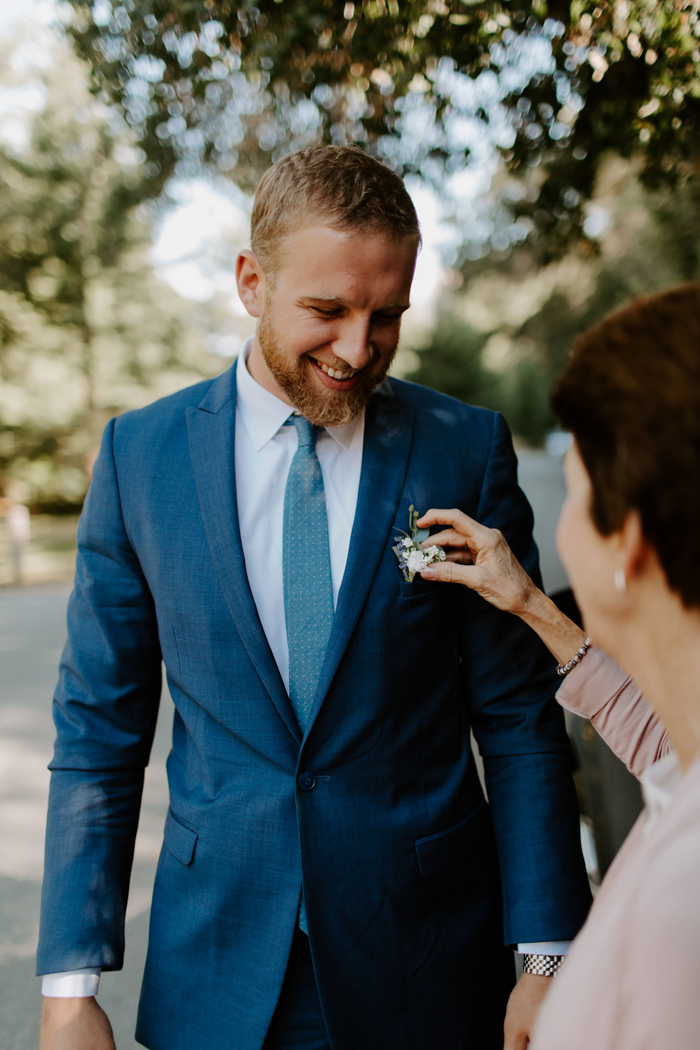 The most important thing to David and I in planning our wedding was the location and intimacy. We knew we wanted the wedding outside because that's where we felt happiest and most at peace. David has been an ocean rescue lifeguard for ten years and felt so connected to the beach that we knew we wanted to incorporate the beach in some way. I grew up in California and one day decided I would do some research just for fun. I discovered Big Sur and was instantly in love. The beach, the cliffs, the redwoods-it was magical. Too magical to pass up.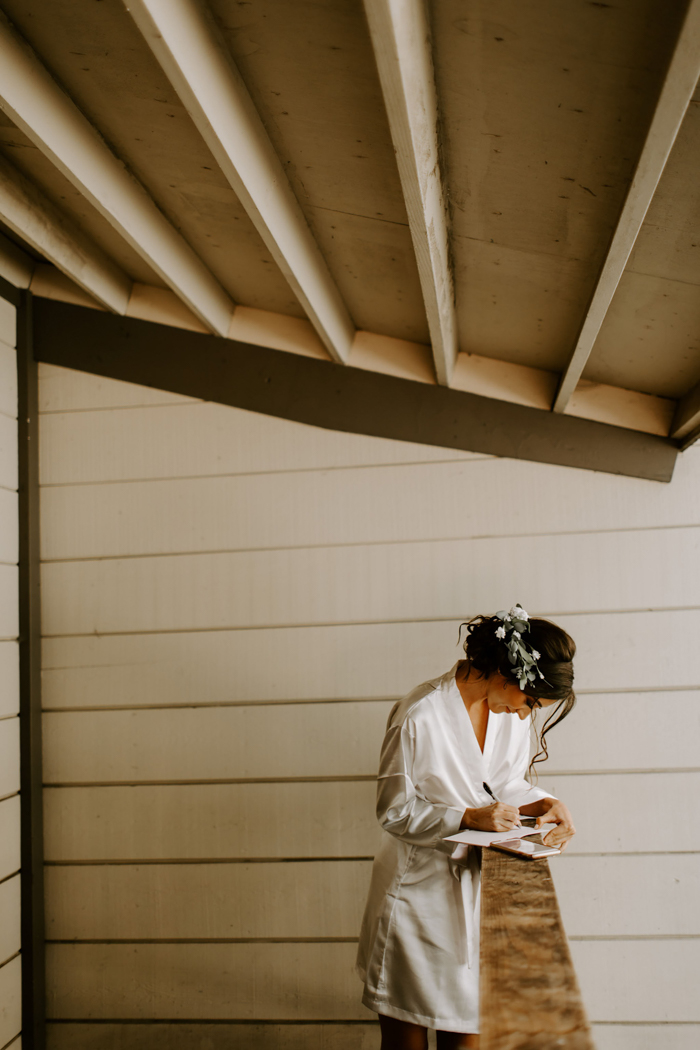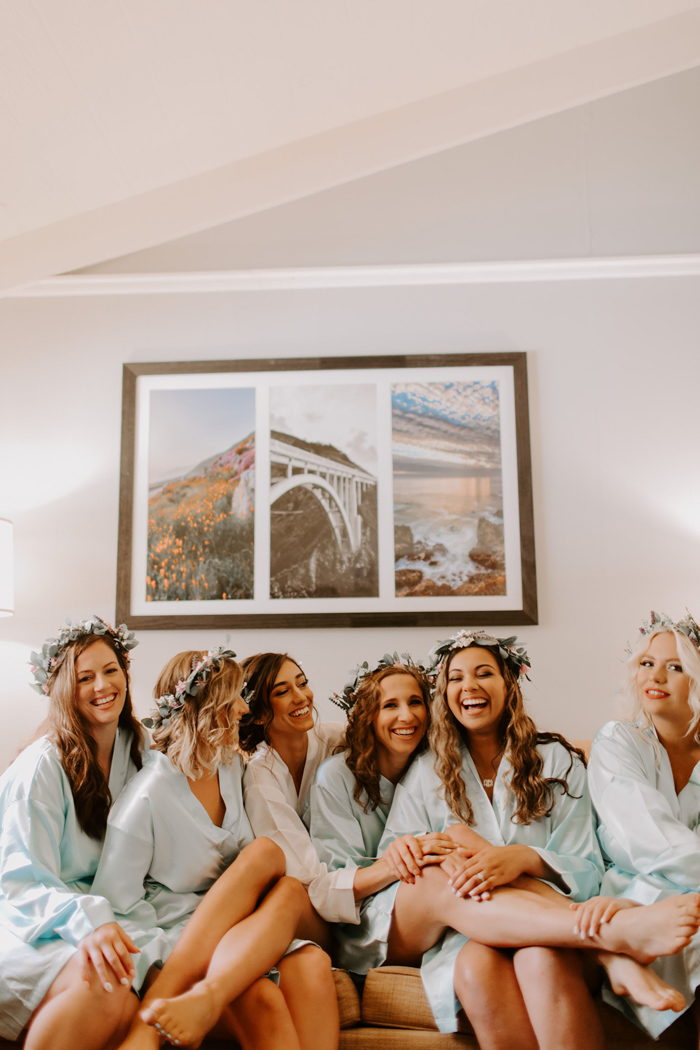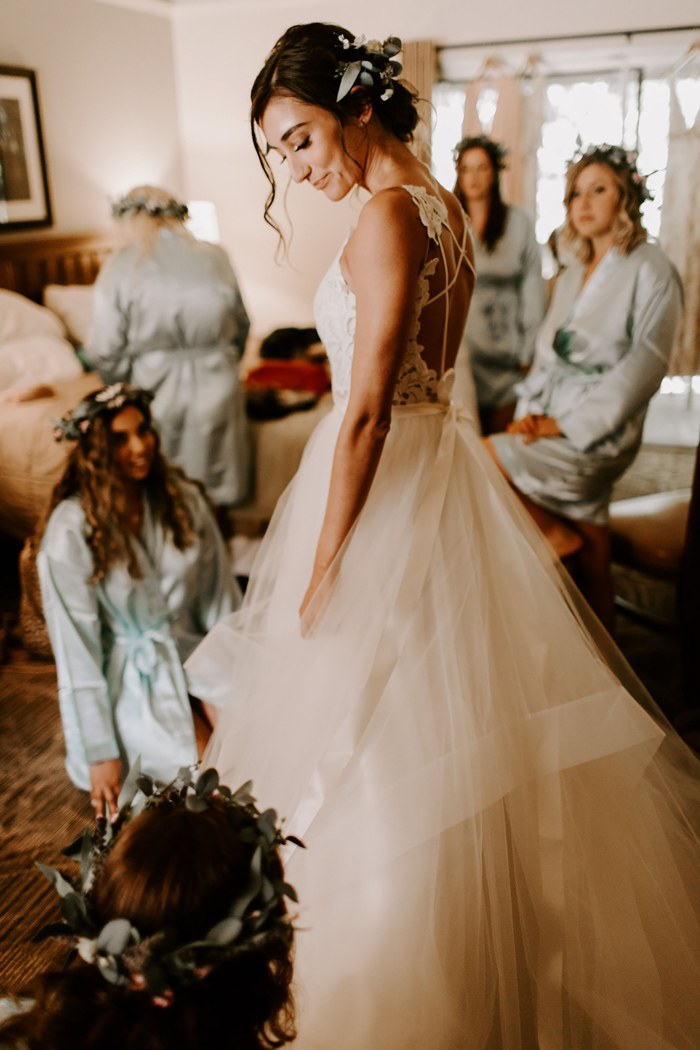 Intimacy was equally, if not a bit more important to us. We wanted to remember every conversation and moment of our wedding, we didn't want a huge wedding without opportunities to connect and have meaningful moments with each guest. We wanted to share this day simply with the people we loved the very most and that had the most influence in our lives. The people that would undoubtedly have continuous influence in our marriage. We ended up inviting our closest friends and immediate family (including grandparents), 31 guests in total. No regrets!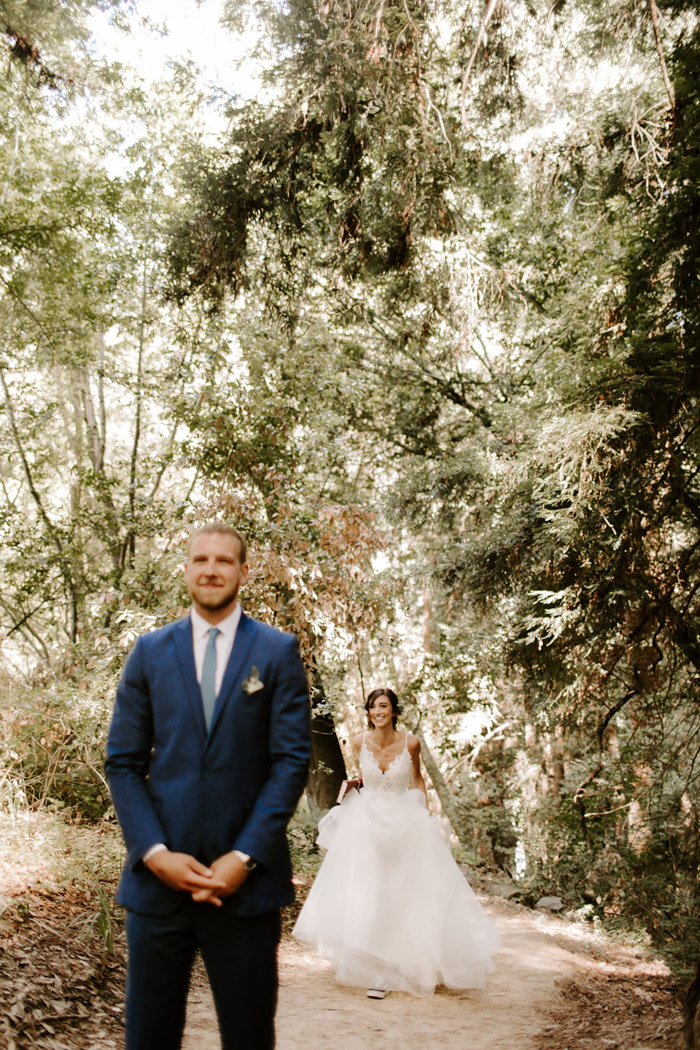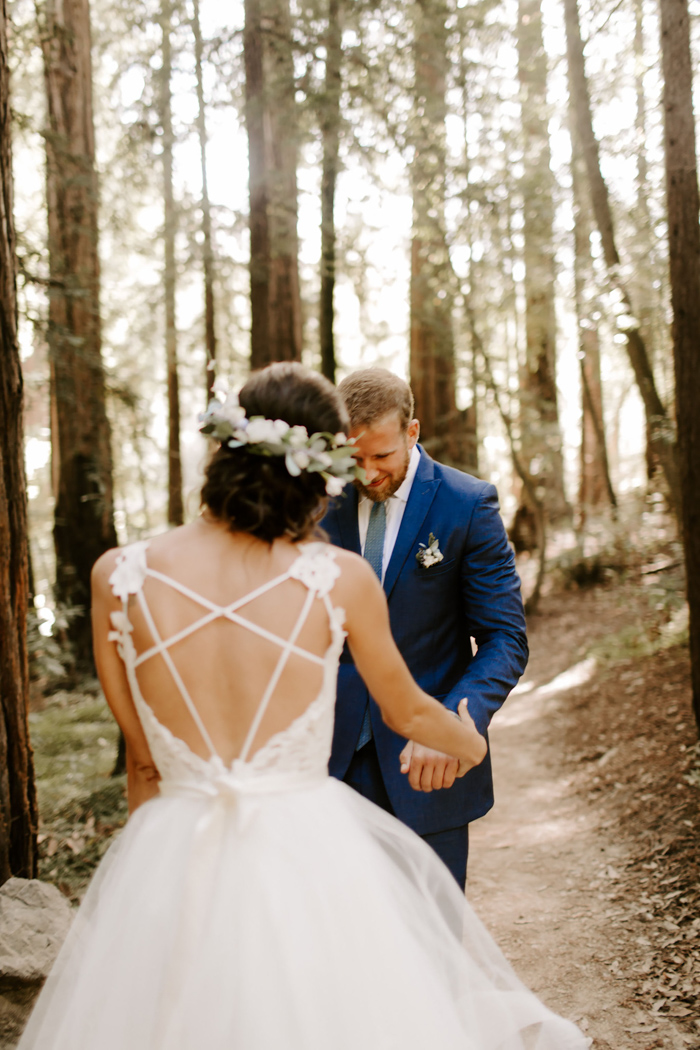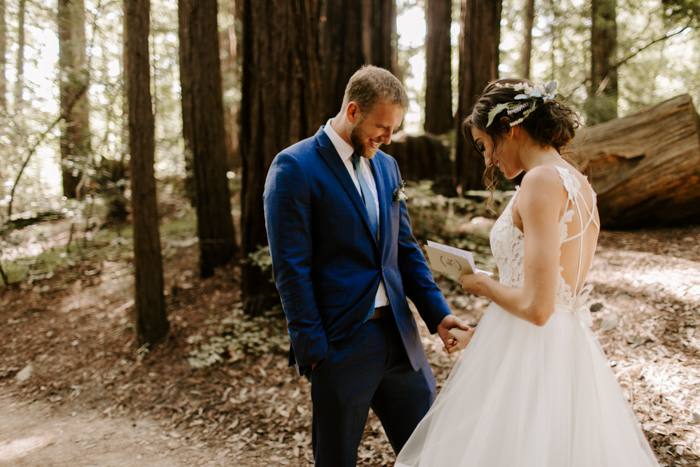 The most memorable part of the day was probably our first look. We chose to do it among the redwoods and I felt so close to God among those breathtaking, huge trees. I can't describe the joy I felt walking up the path to meet my groom. It filled my entire body and I couldn't keep a smile off of my face. When I tapped on David's shoulder and he turned around, I could tell he was filled with the same joy that I felt. After I twirled for him (at his request :)), we shared our personal vows with each other. We shared what was on our hearts and in that moment it really felt like the beginning of our forever together.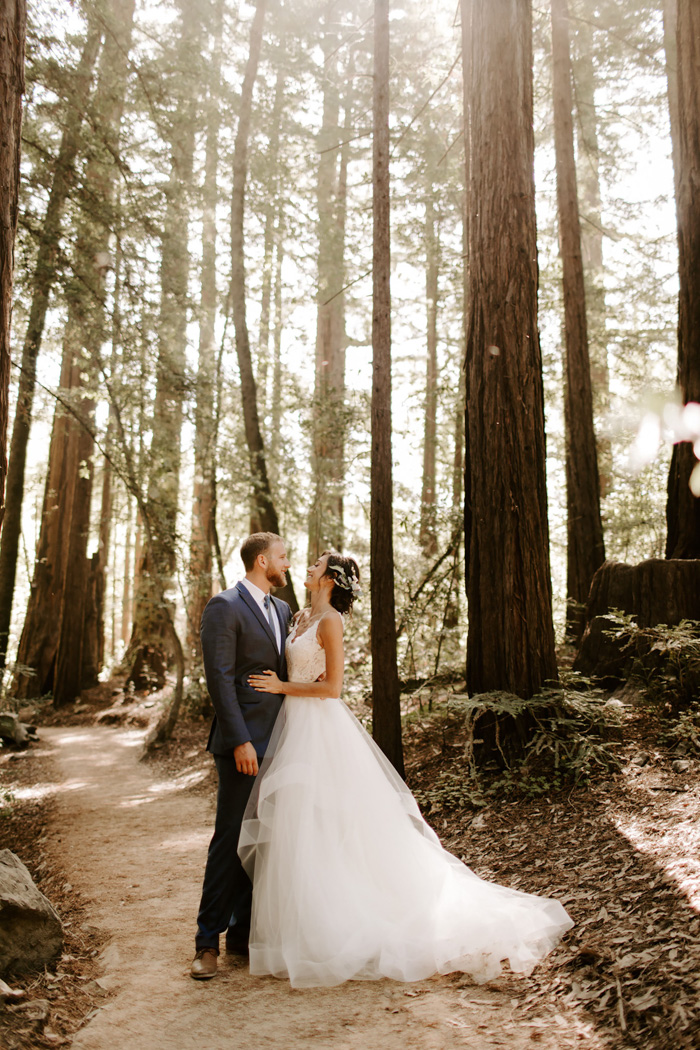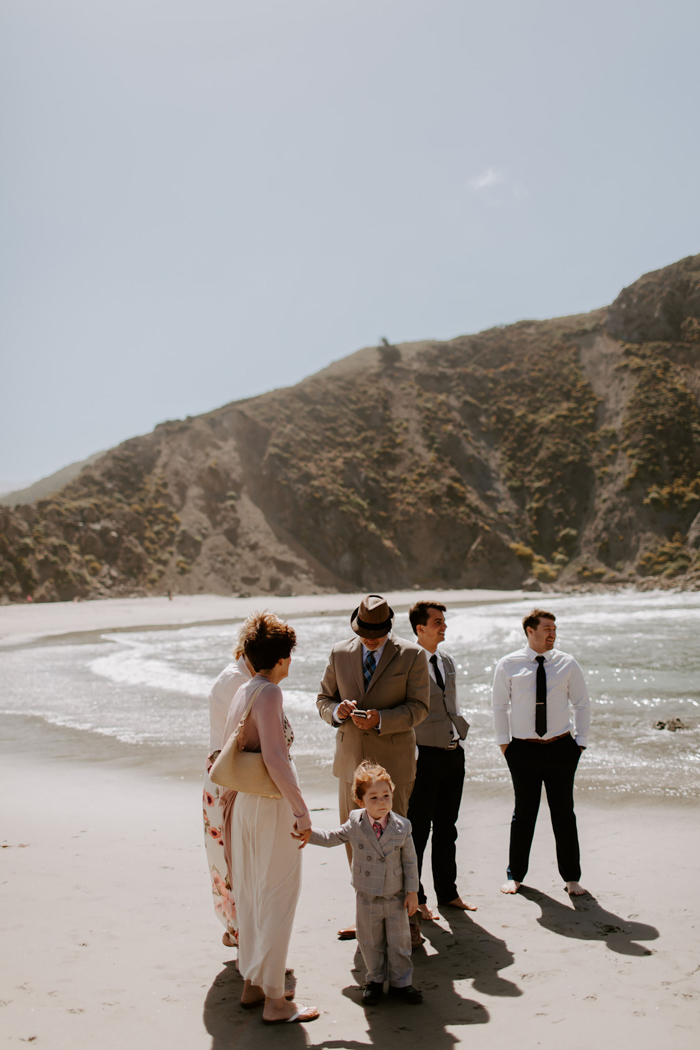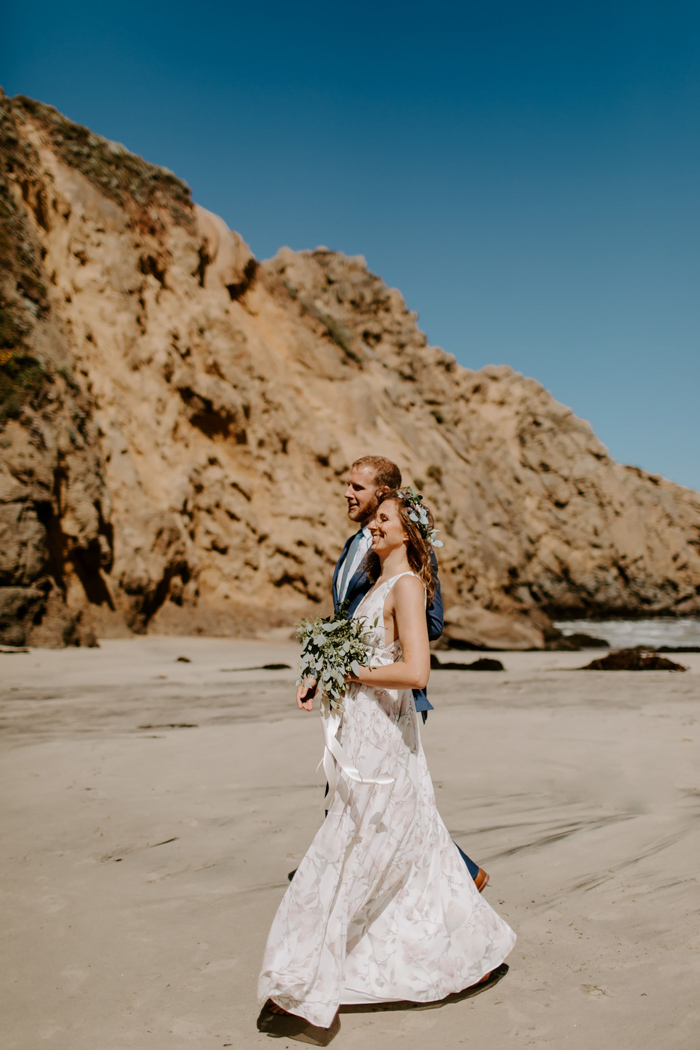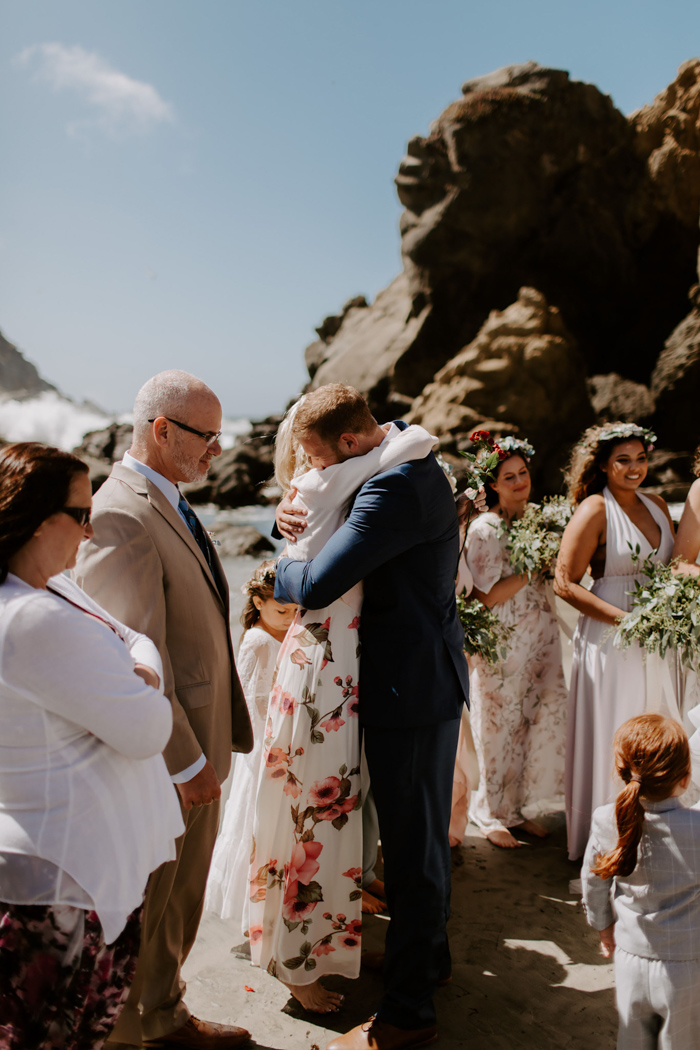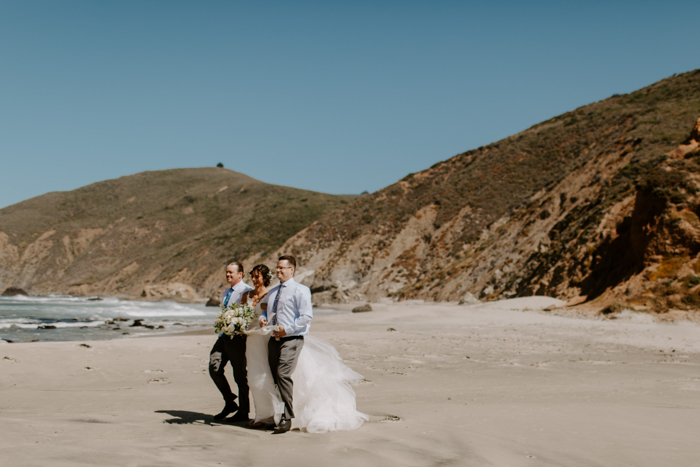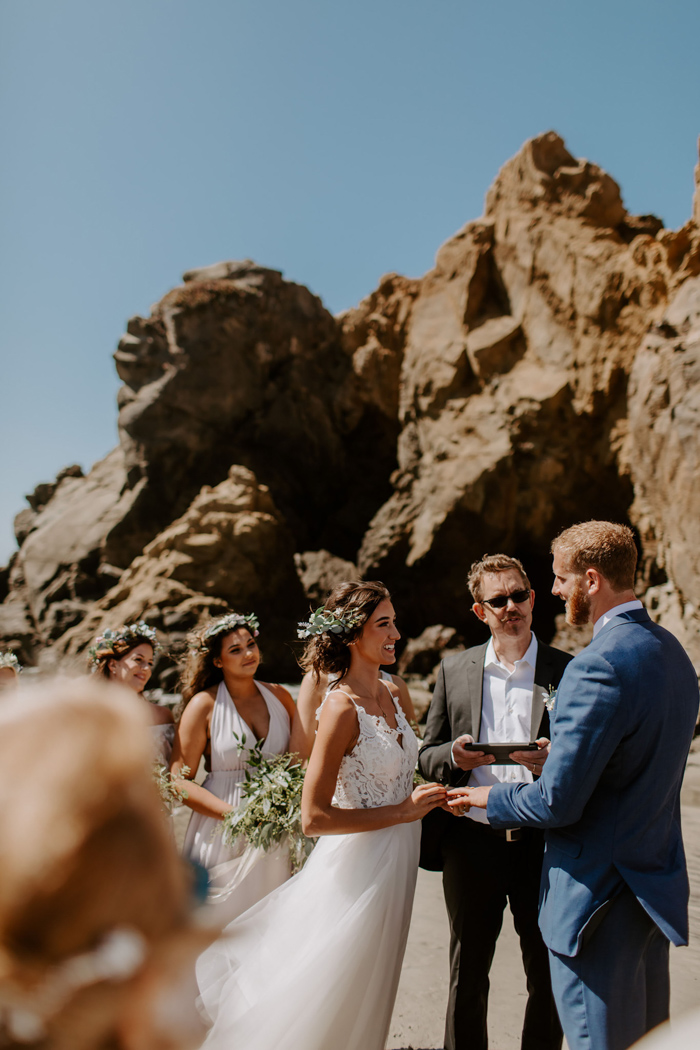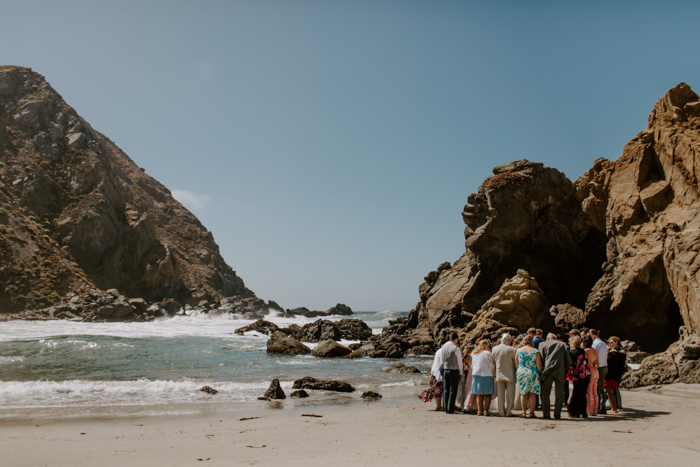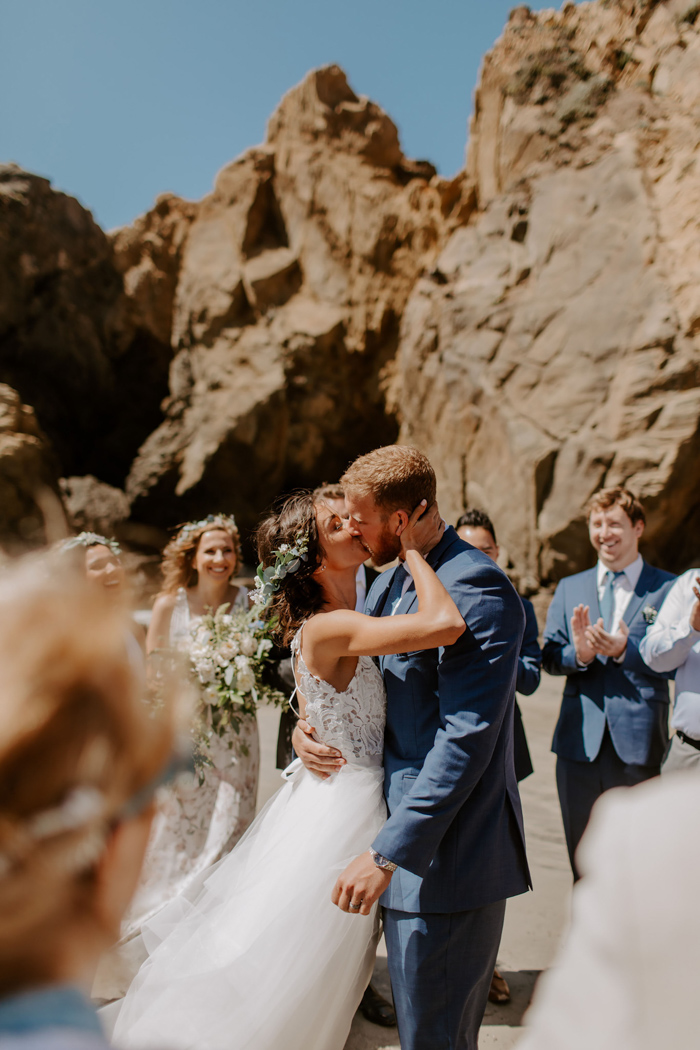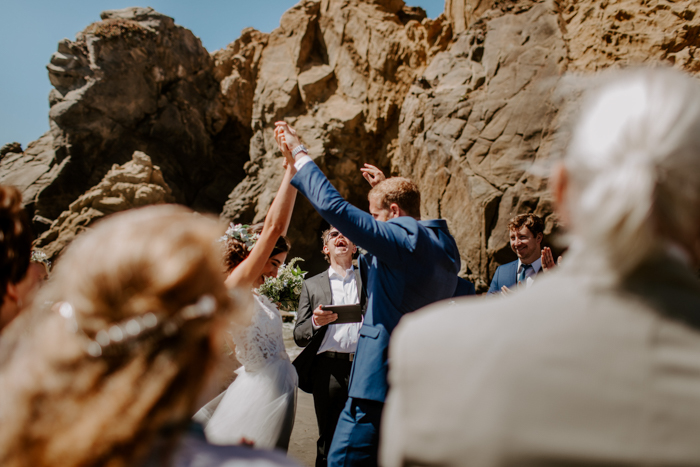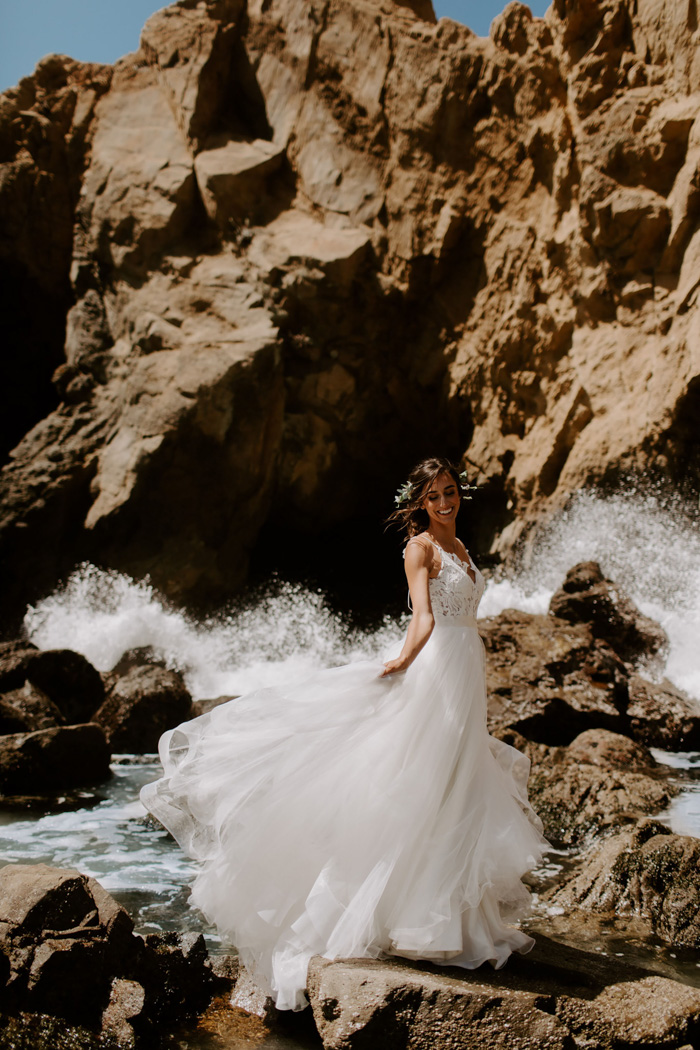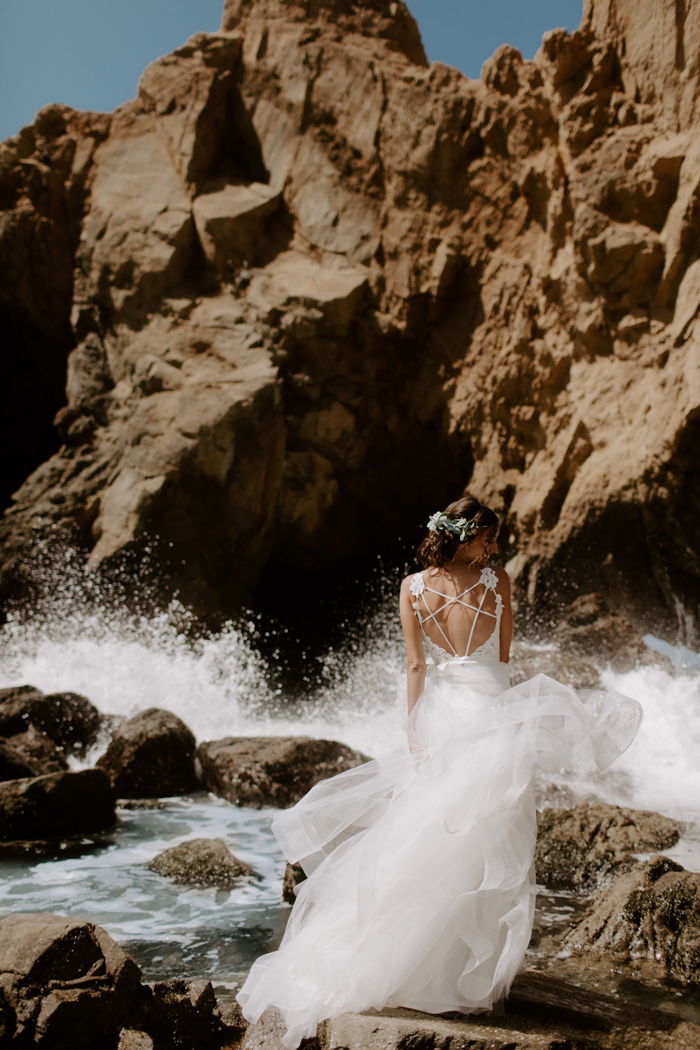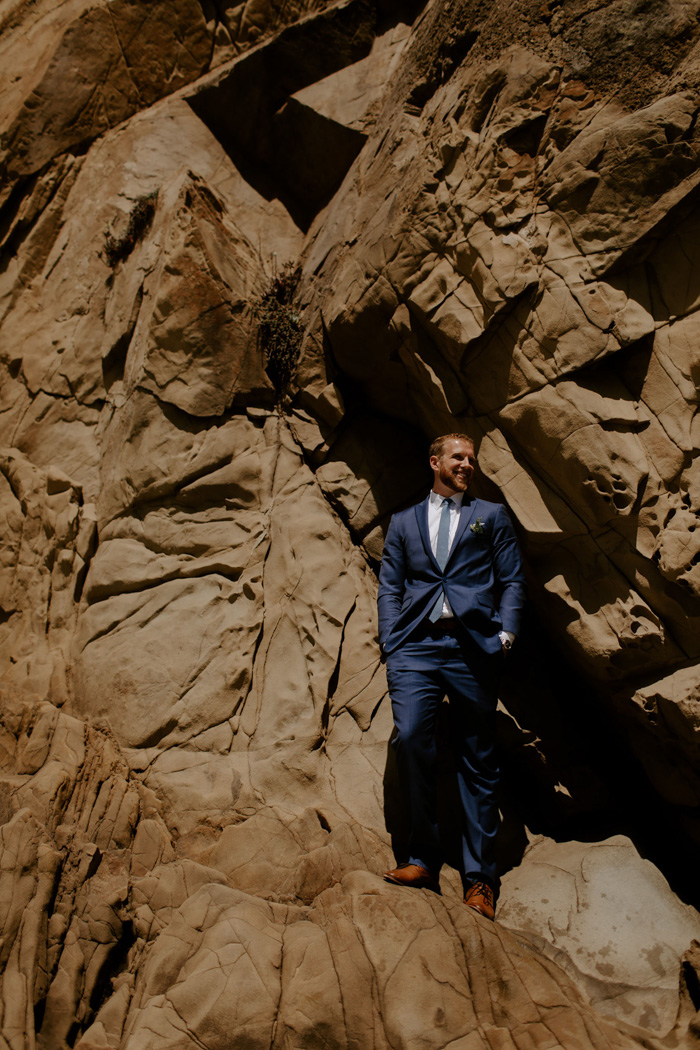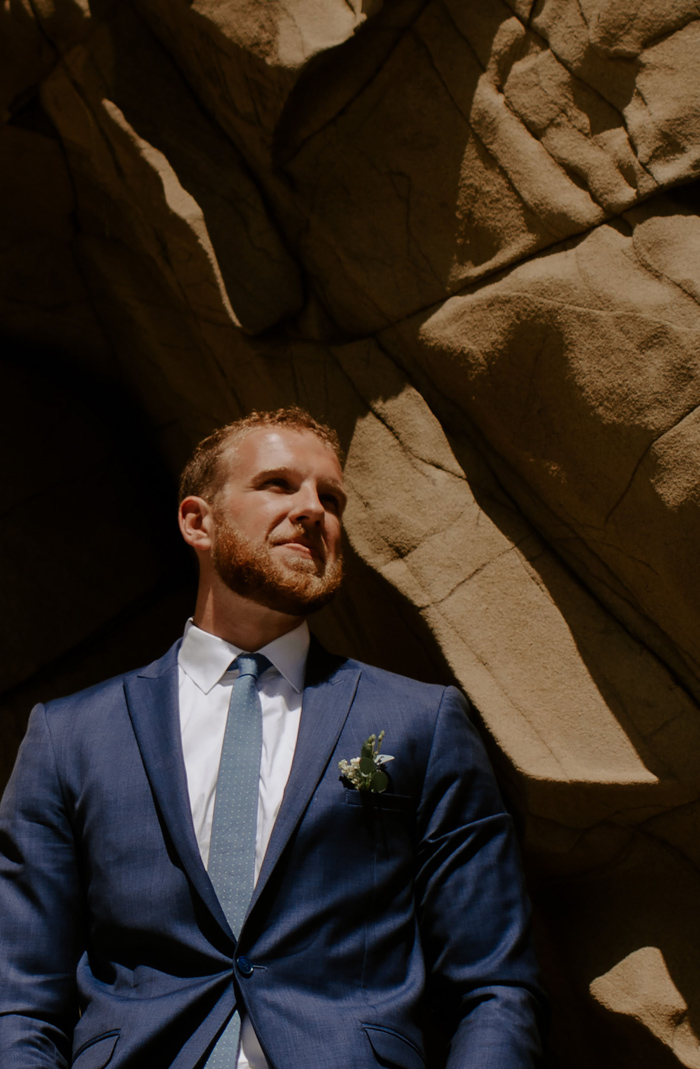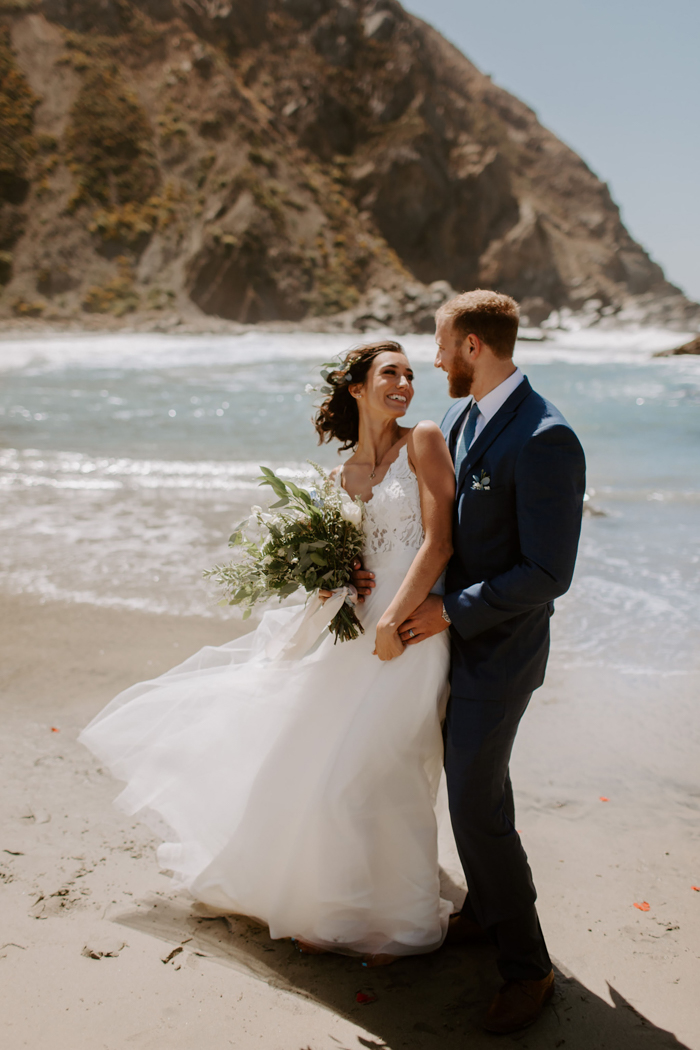 I loved the story behind the necklace that I wore! My great-grandfather was a watch maker and he wanted to propose to my great-grandmother, but he didn't have the money for a ring. So, using watch parts, some seed pearls, and a small diamond, he made a necklace to propose with and she said yes! She then passed the necklace down to my grandmother who passed it down to my mother and then to me to wear on my wedding day. Such a special memory and experience having my mother put it around my neck on the day of.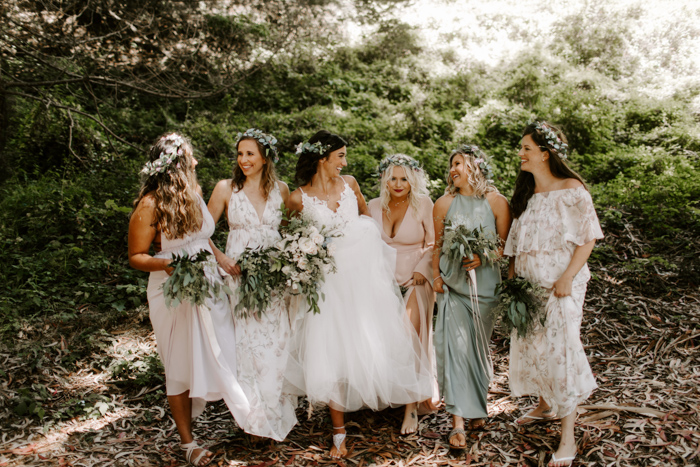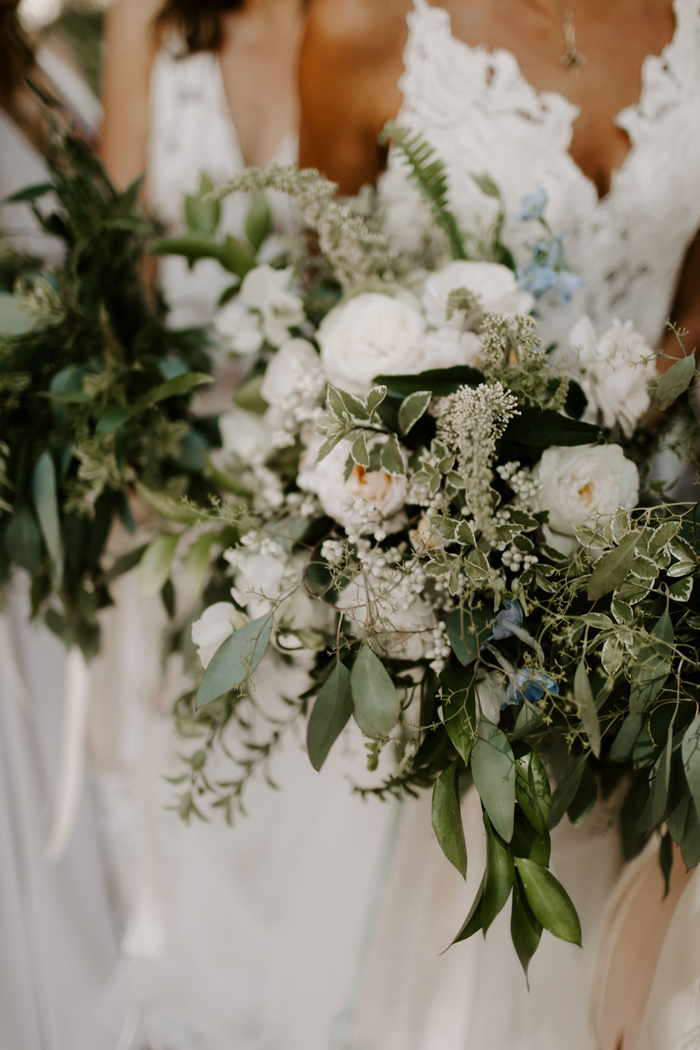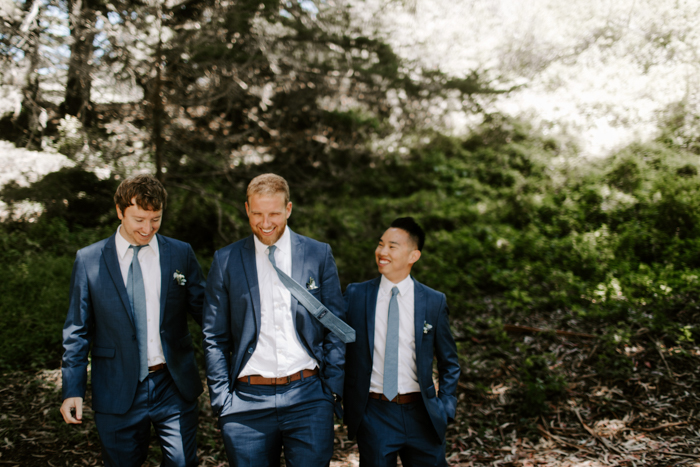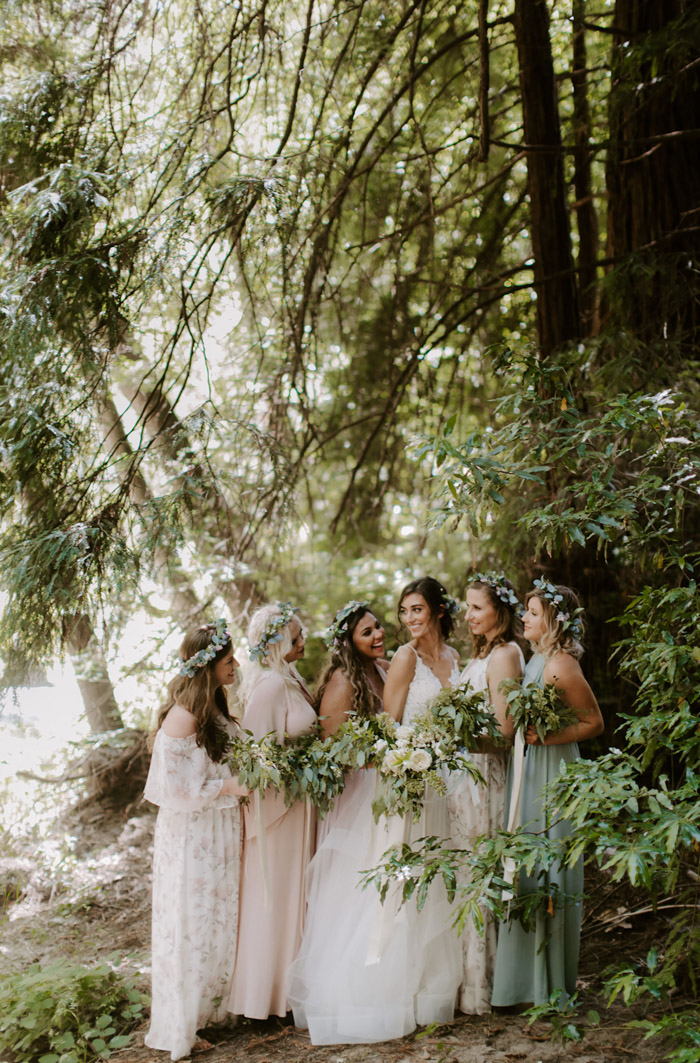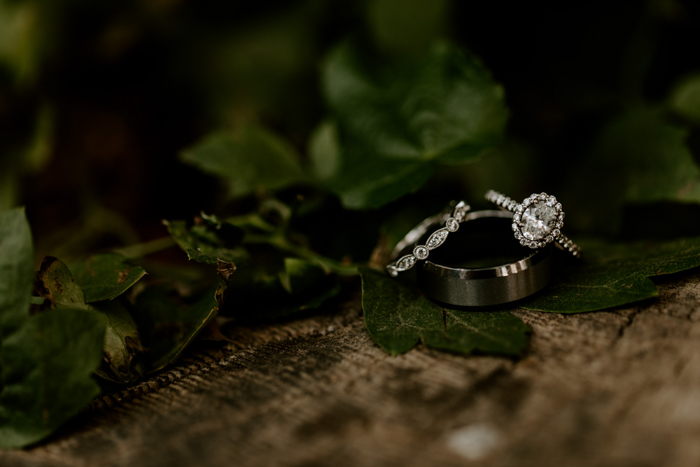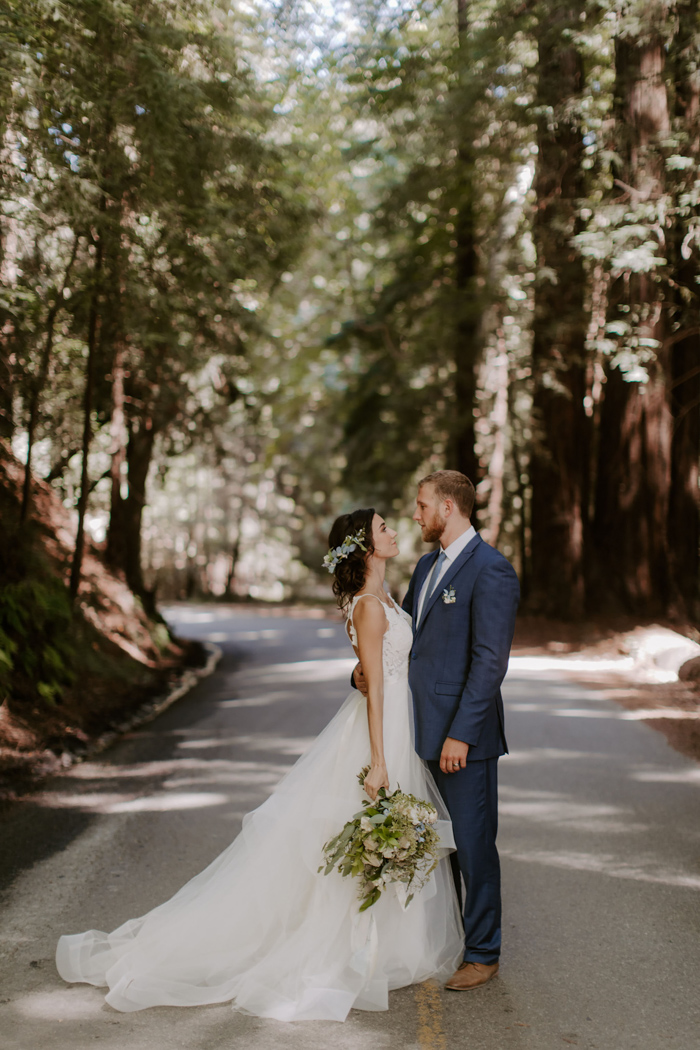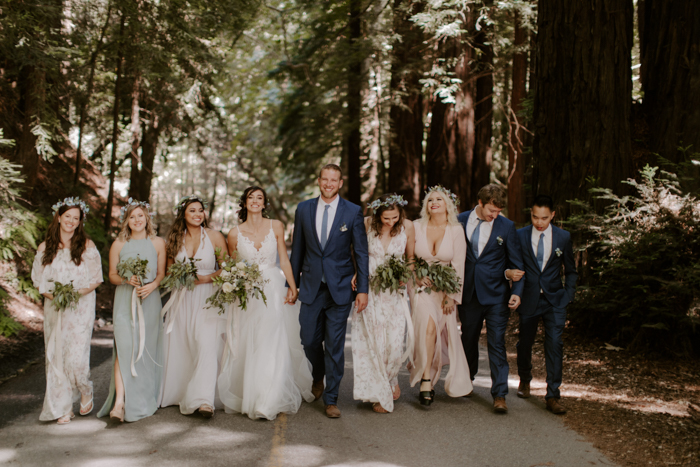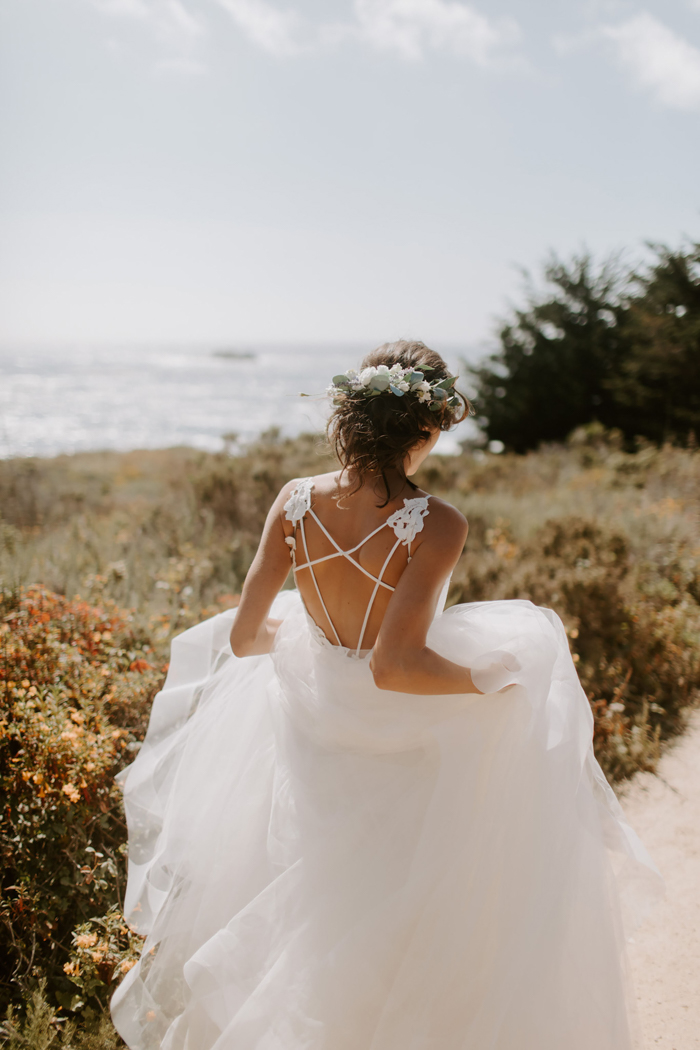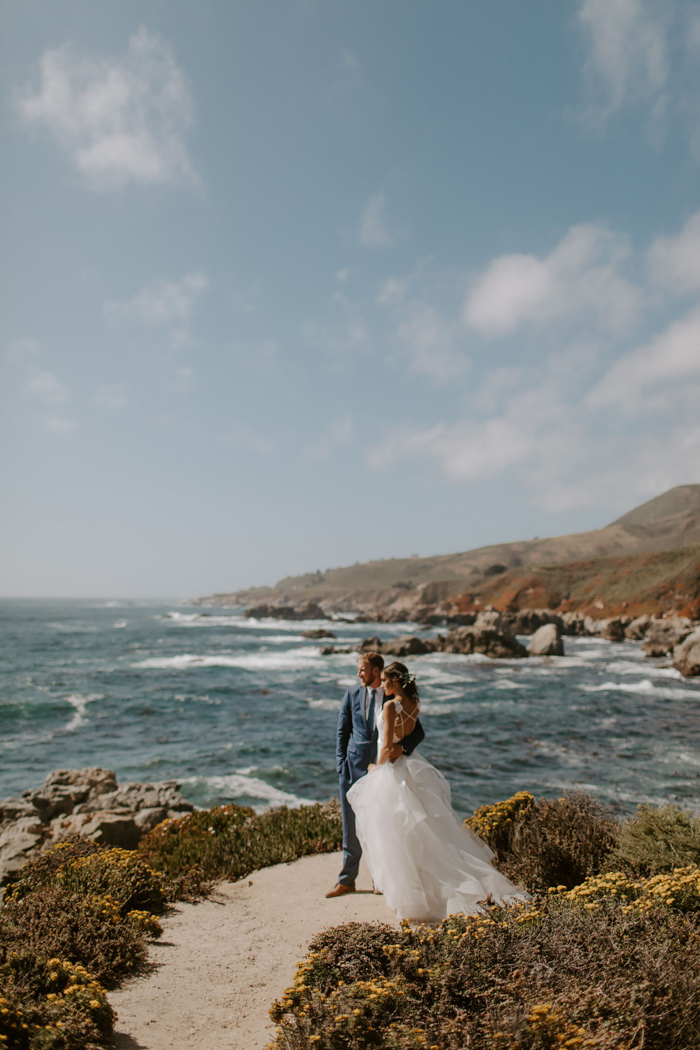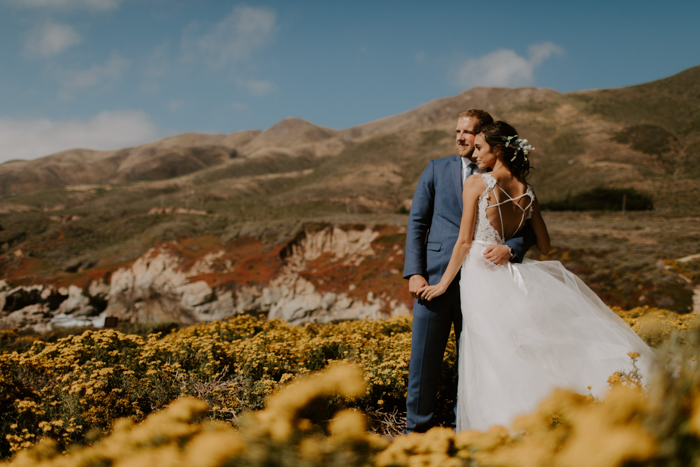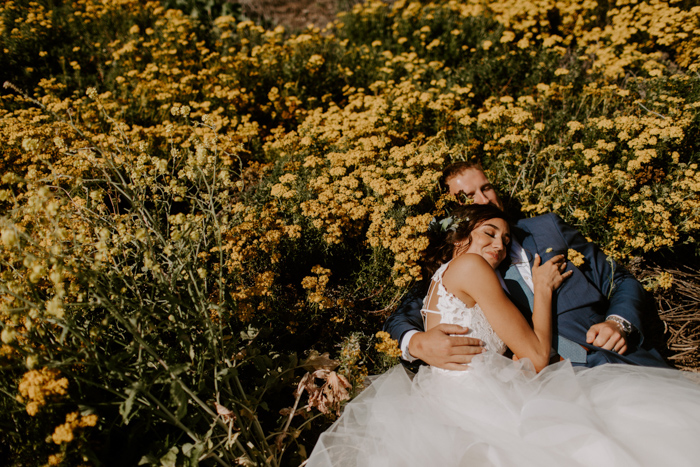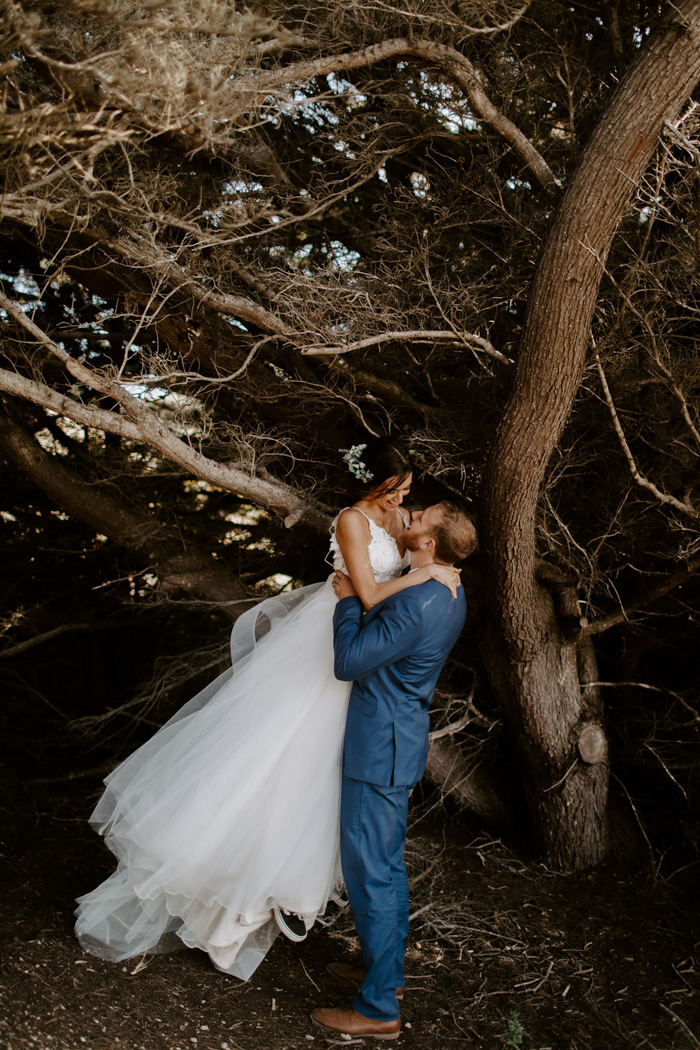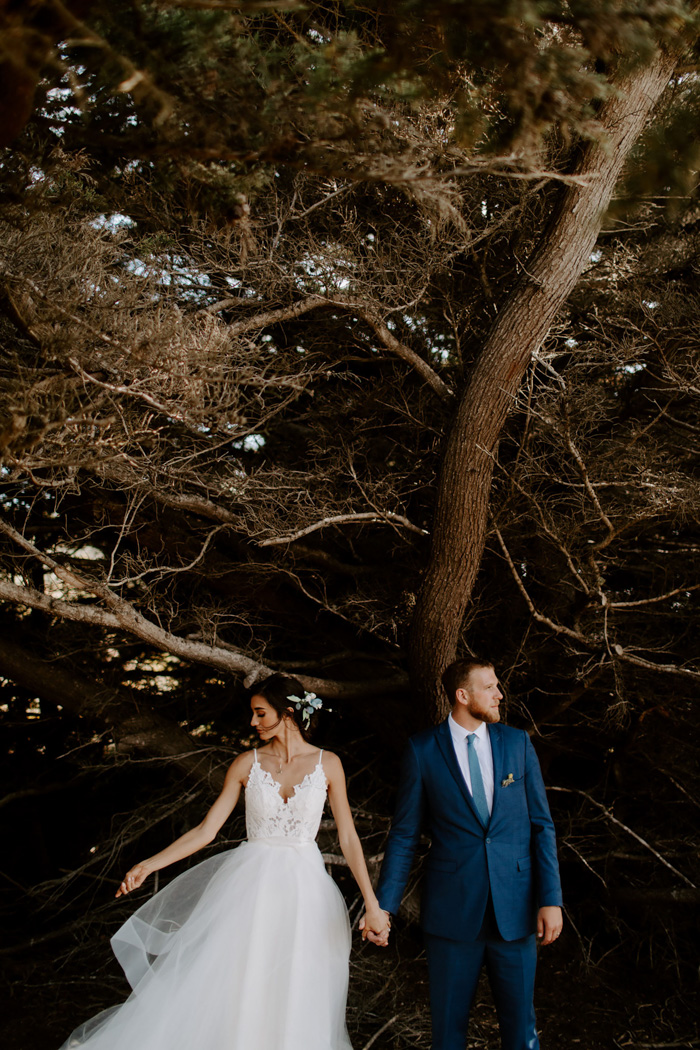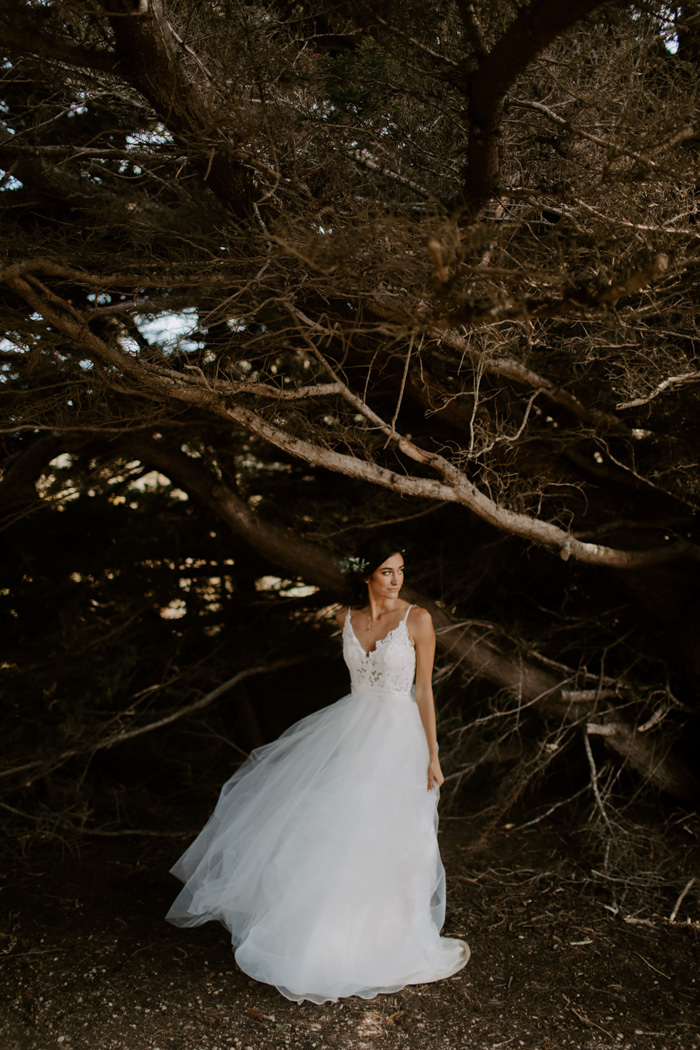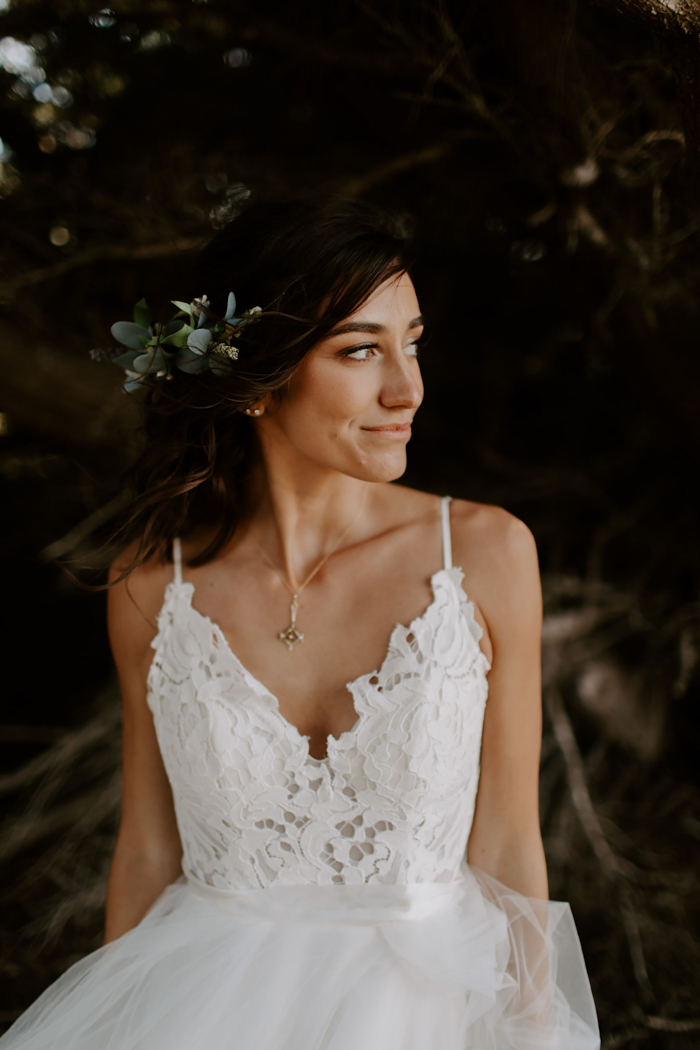 It was absolute magic working with Haley on the day of our wedding! Keeping with the intimate theme of our wedding, David and I both wanted a photographer who we knew personally and we had known Haley for quite some time through the church. More than that though, her photos were breathtaking and we knew she would do the best job. Day of, she made everyone feel as if they had known her forever. She even stayed over the night before with my bridesmaids and me in our hotel room. She was silly, spunky, and made everyone feel so comfortable in front of the camera. She captured our day perfectly, and we cannot recommend her enough!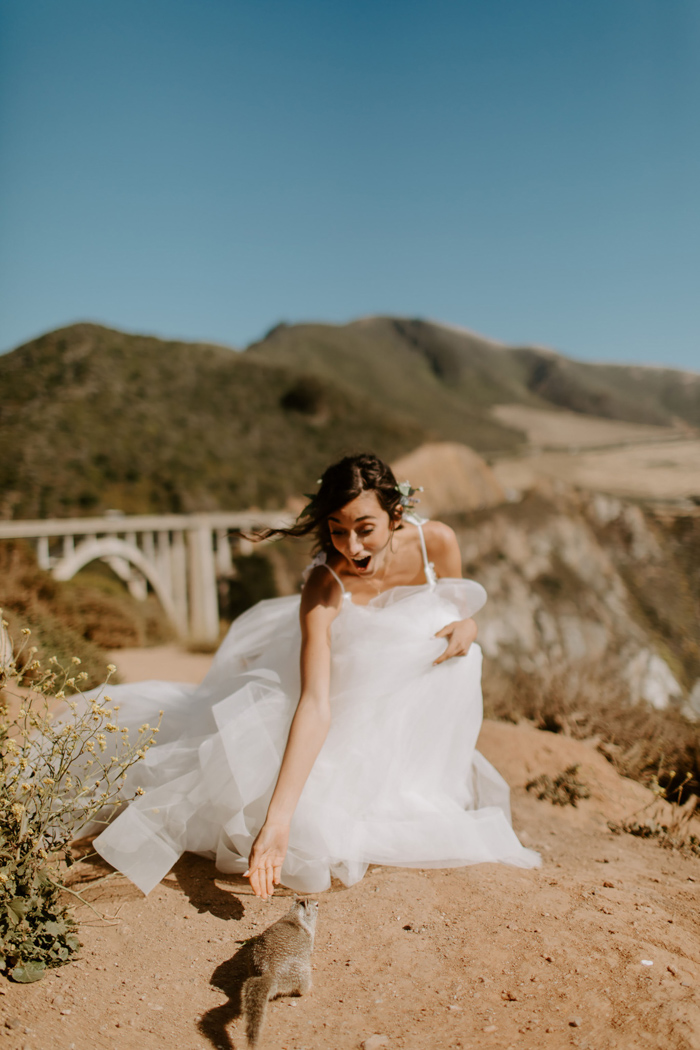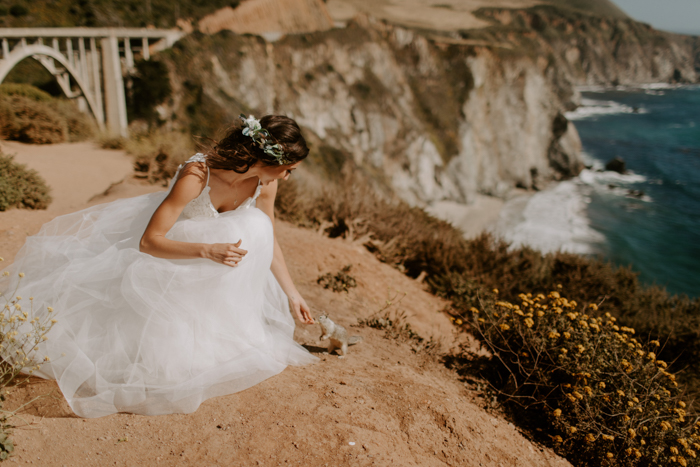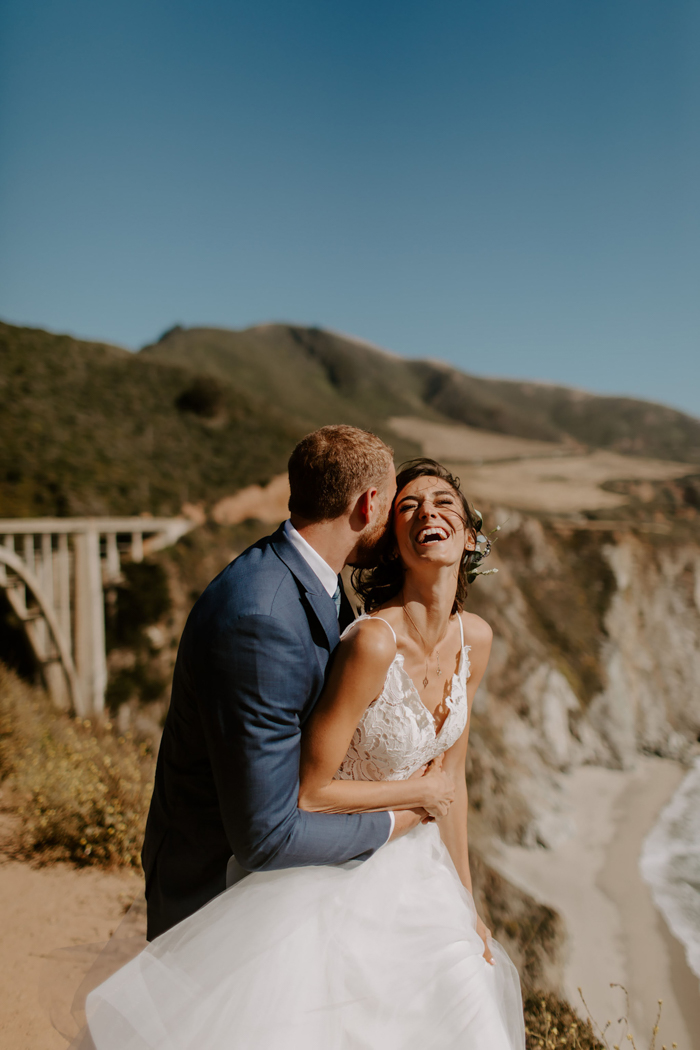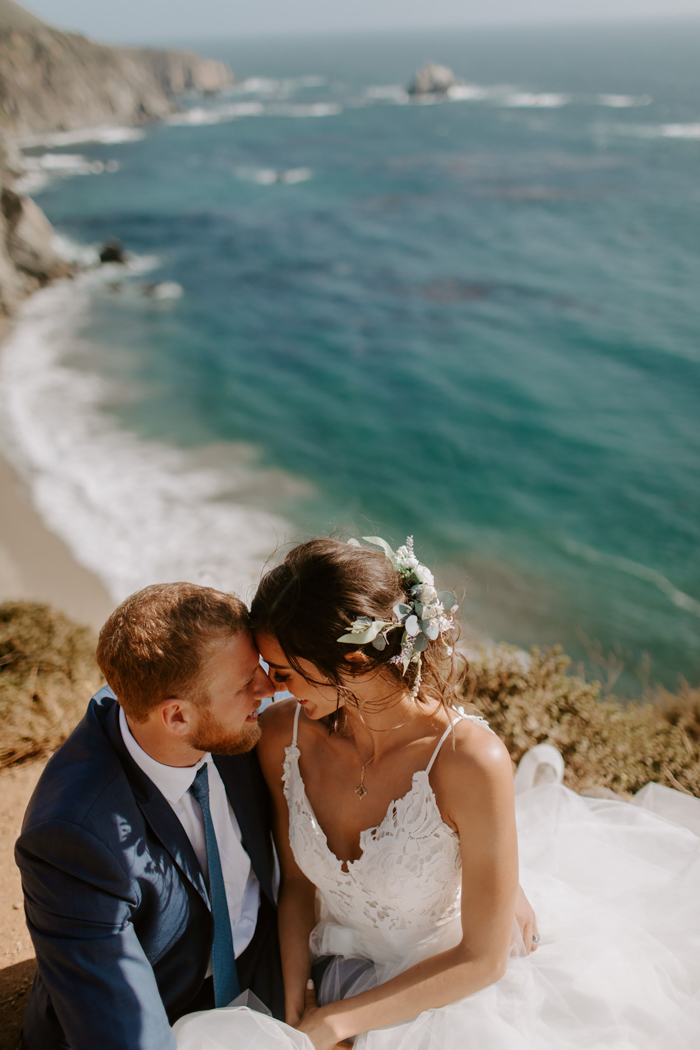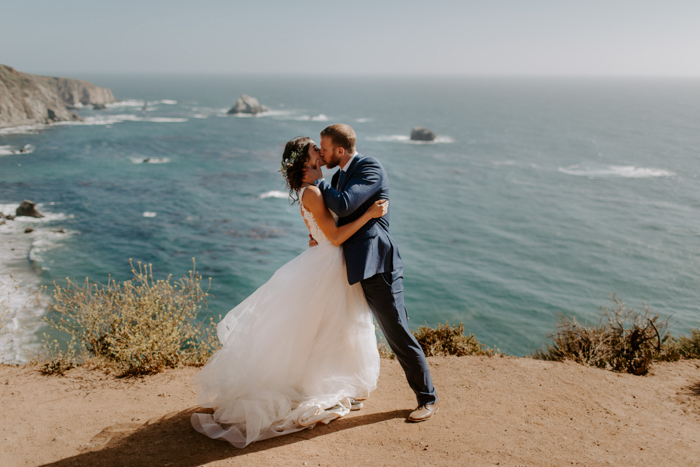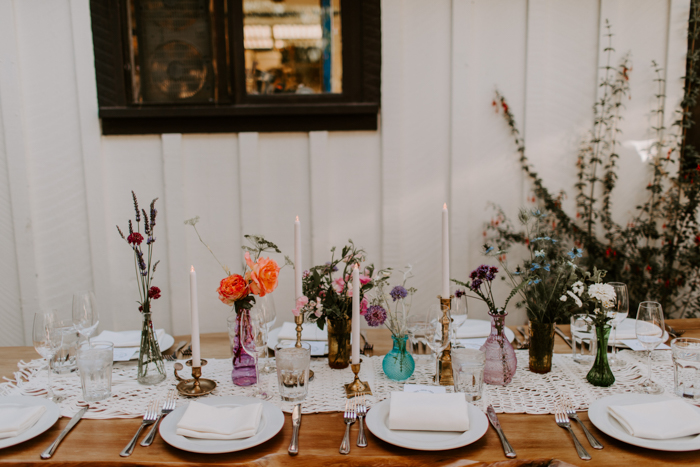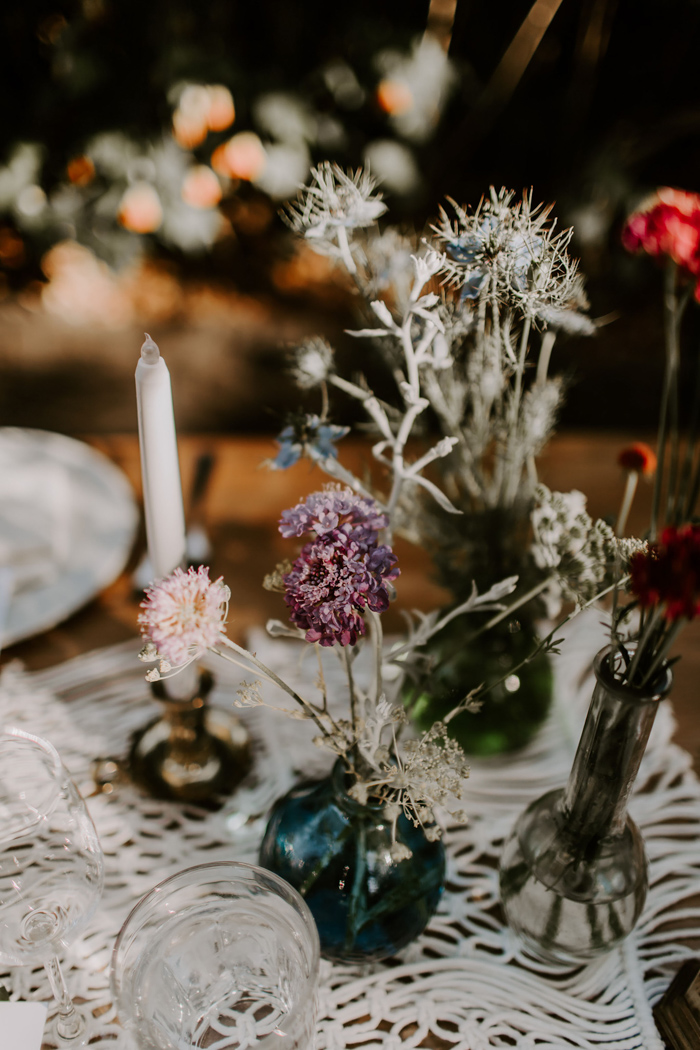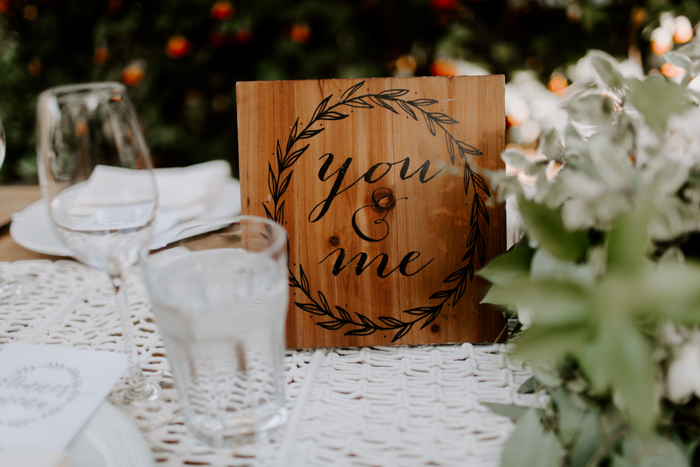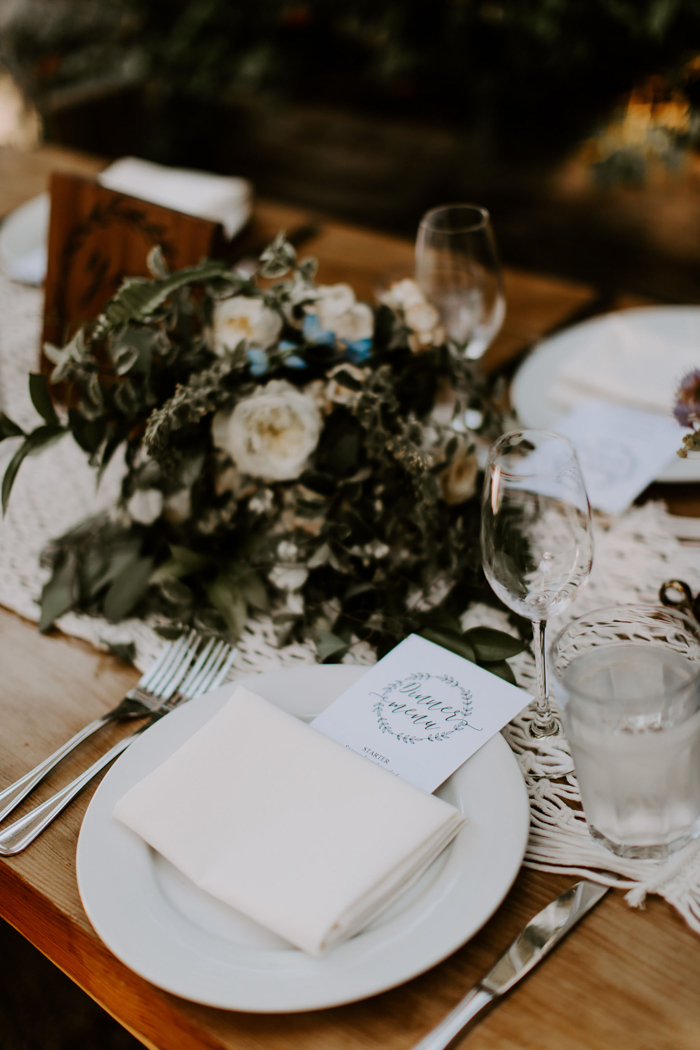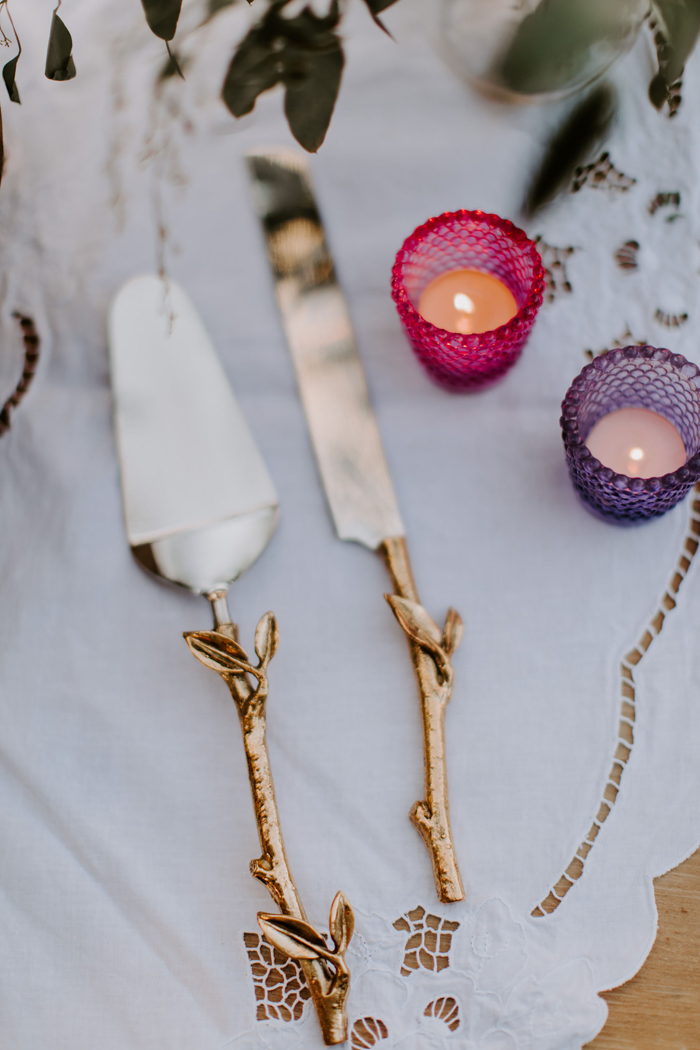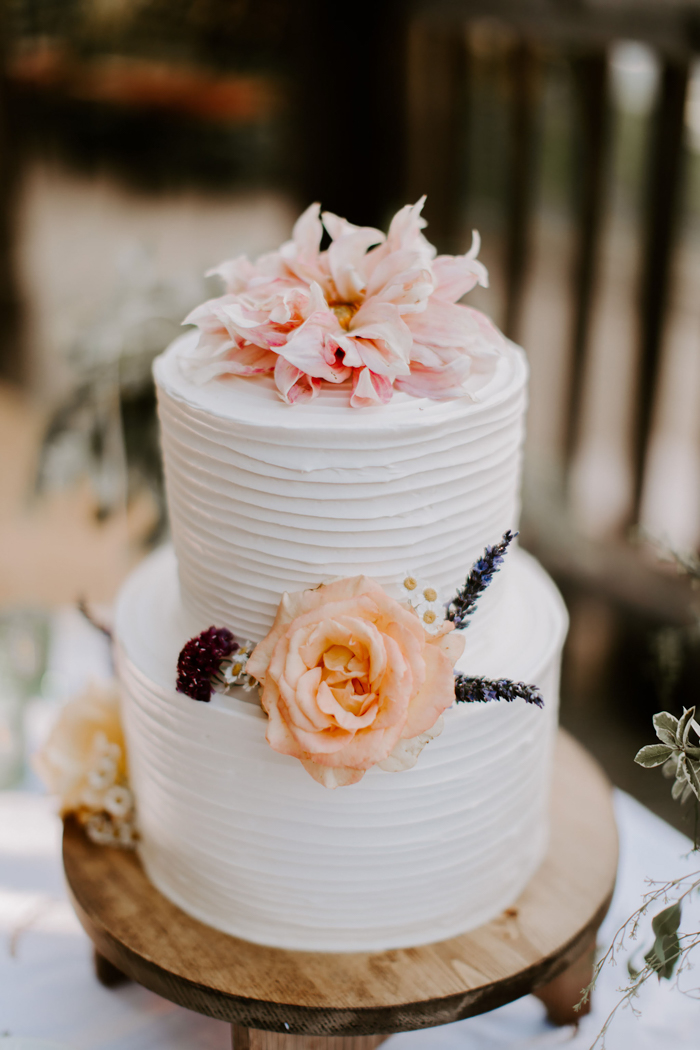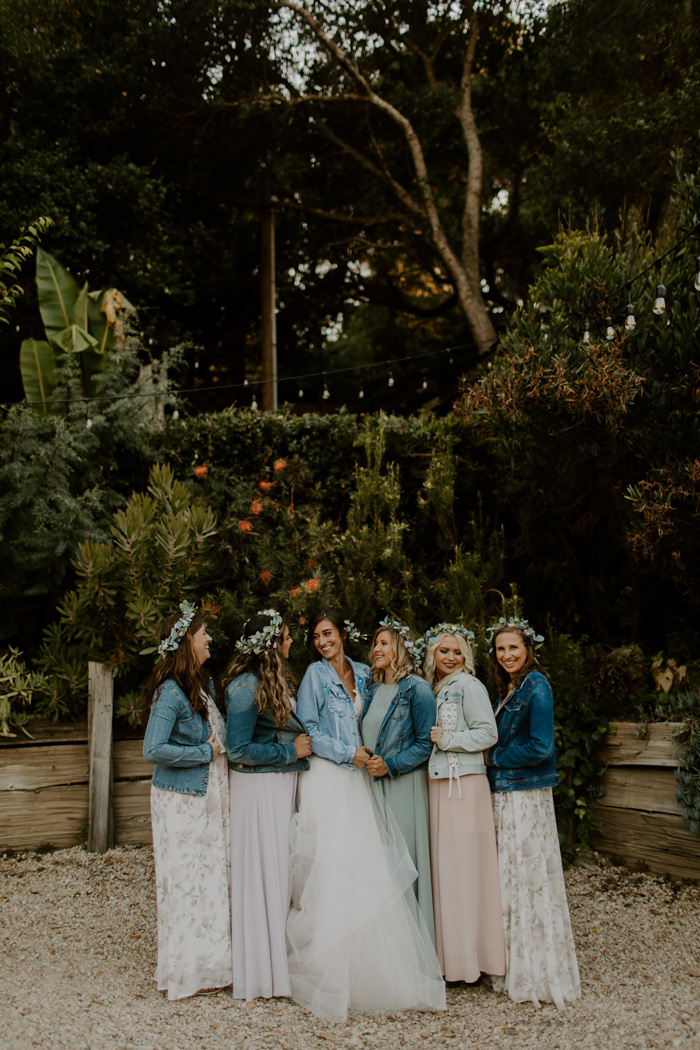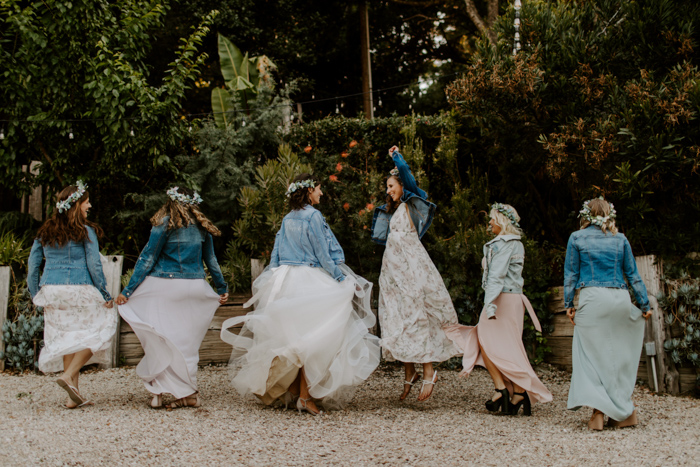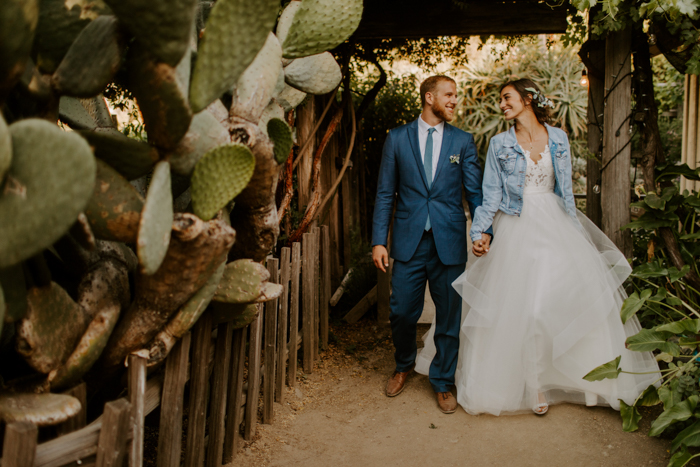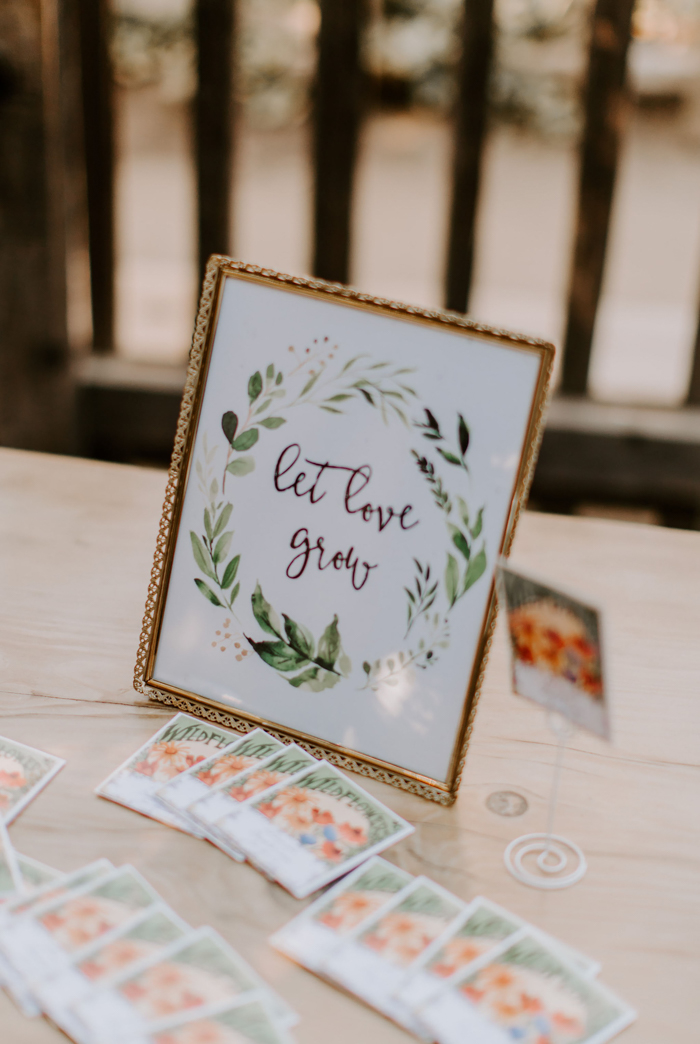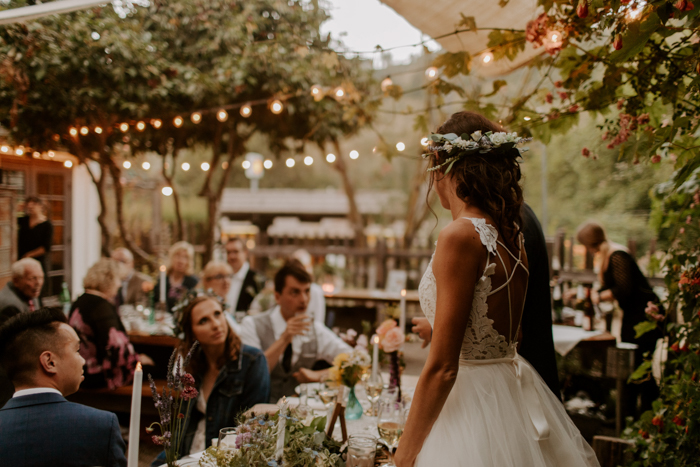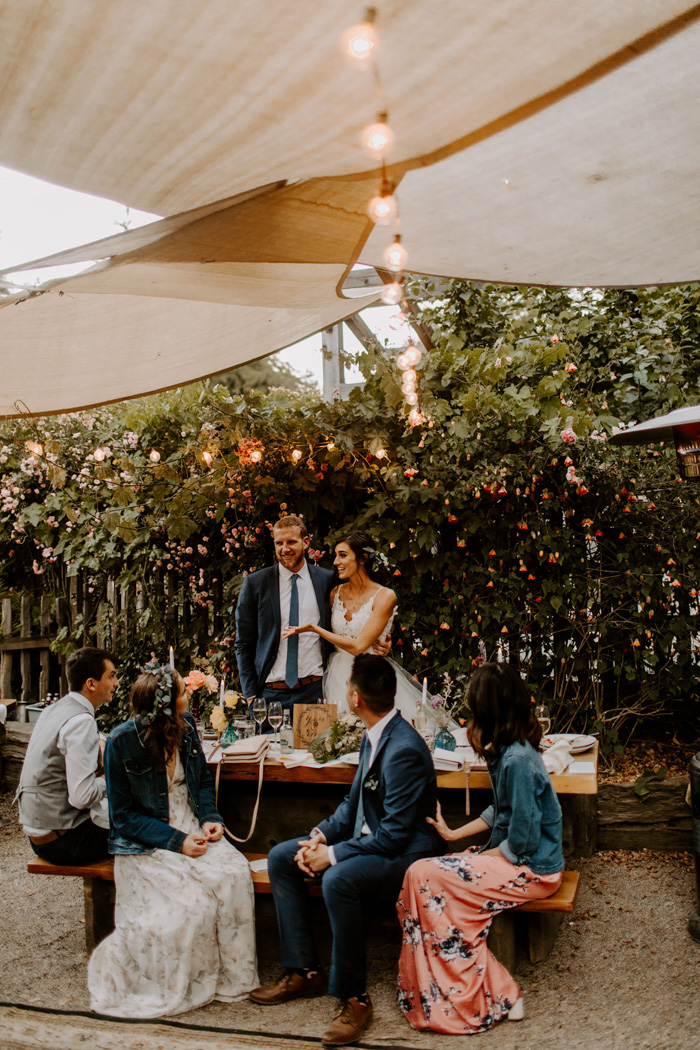 Congratulations to Carrie and David, and our biggest thanks to Junebug member photographer Native Expressions for sharing this incredible Pfeiffer Beach wedding! Love love idea of a California beach wedding? We can't get enough of the ceremony setup at this stylish Big Sur elopement!