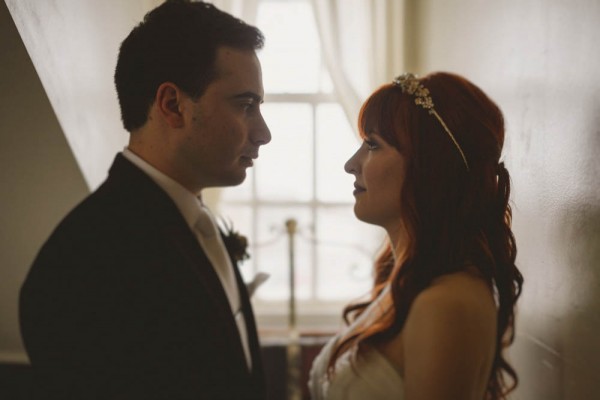 Race and Religious is one of the most unique historic venues in the country, making it the perfect spot for Sara and Joe's glamorous alternative wedding. The bride's edgy style juxtaposed beautifully with the gold and sage green palette of the natural, wooden, and vintage decor elements. Dark Roux stunningly captured the inexplicable personality and irresistible romance of the day in these captivating images.
The Couple:
Sara and Joe
The Wedding:
Race and Religious, New Orleans, Louisiana
The Inspiration:
The venue really inspired the overall theme of the wedding. Race and Religious is such an unique place. Because Joe's family is all from NY we knew we would be having a lot of out of town guest and wanted to include as many southern traditions as possible. In the mist of searching wedding blog post/magazines/obsessively searching on Pinterest for ideas I fell in love with the idea of mixing the casual outdoor setting with the glamour of gold and sequins. Kind of a Gatsby meets rustic.
For my dress it was completely different from what I went into my bridal appointment expecting. I thought I wanted something fitted and sleek but as soon as I put the puffy Watters dress I fell in love! For the bridesmaids I wanted something for each girl that would be flattering and that they would be excited to wear I went shopping with each of them to find different Adrianna Pappel Dresses.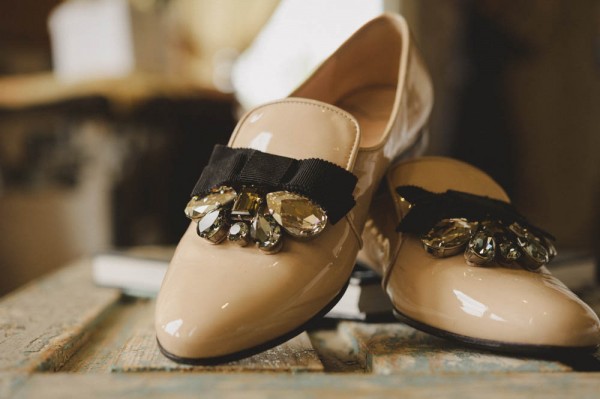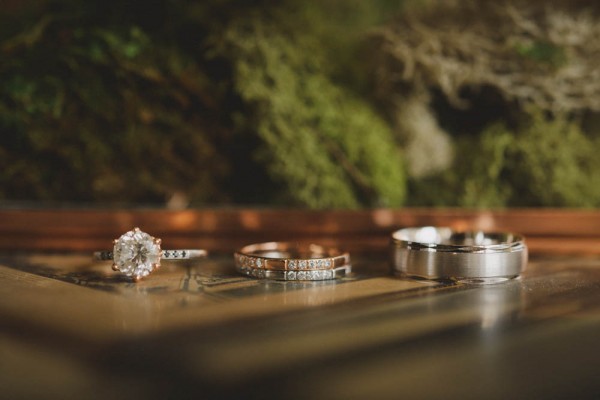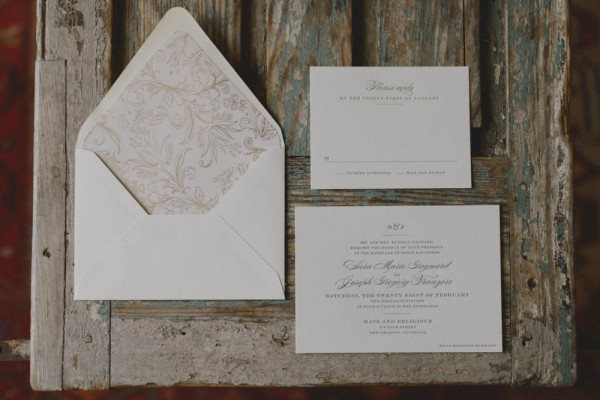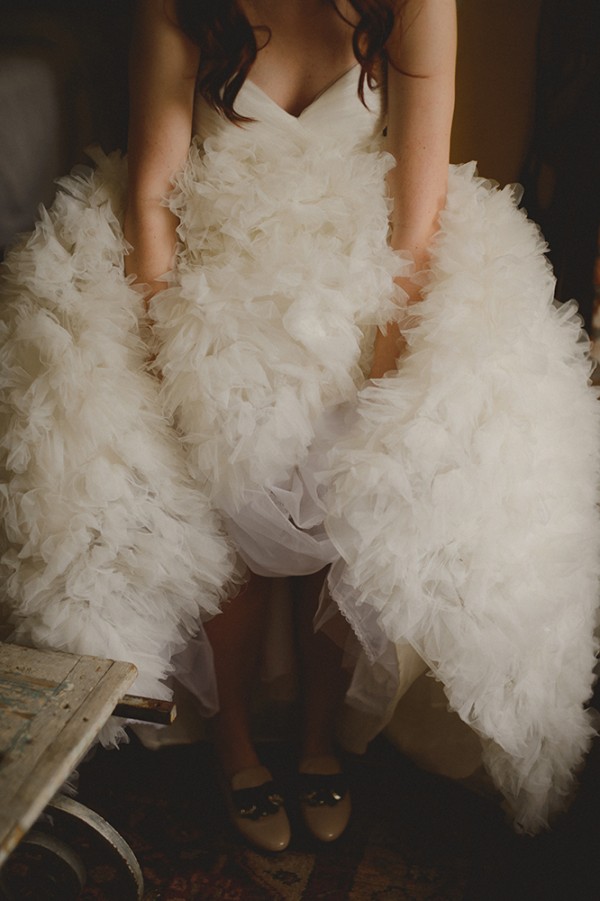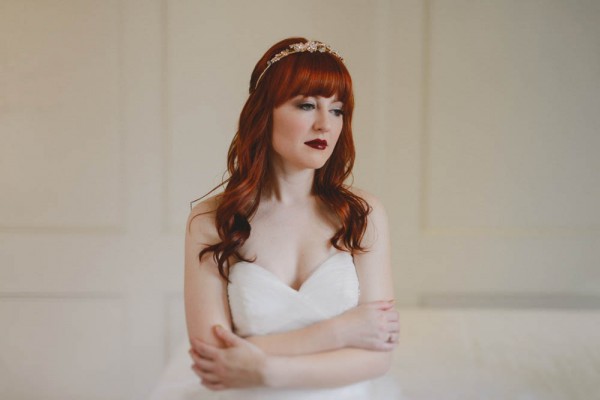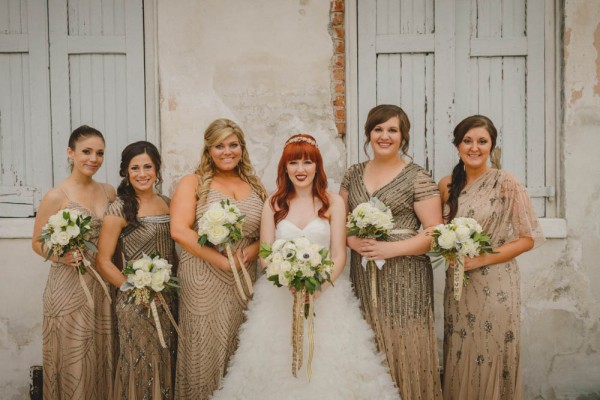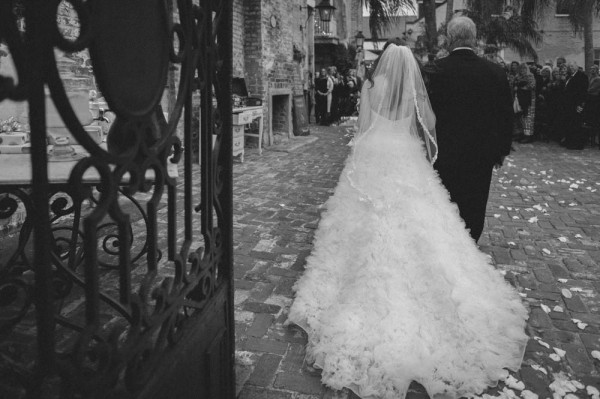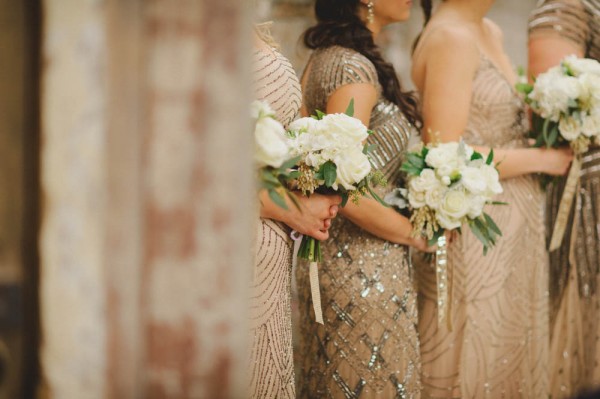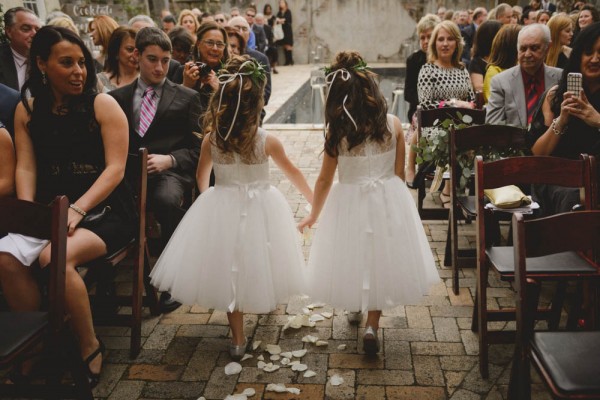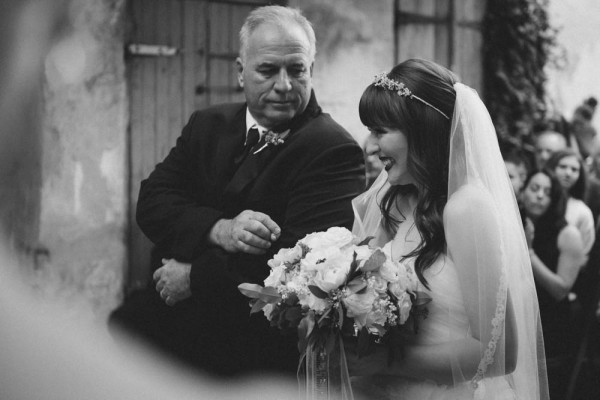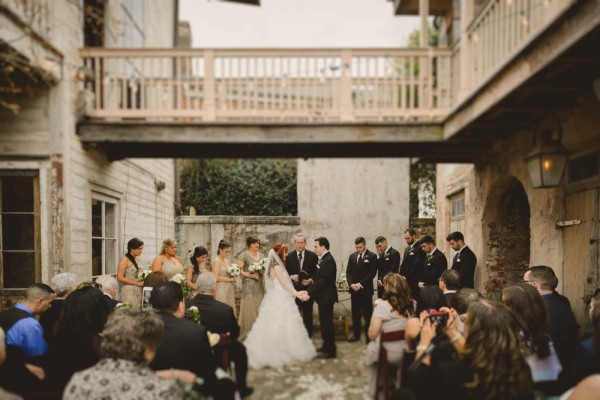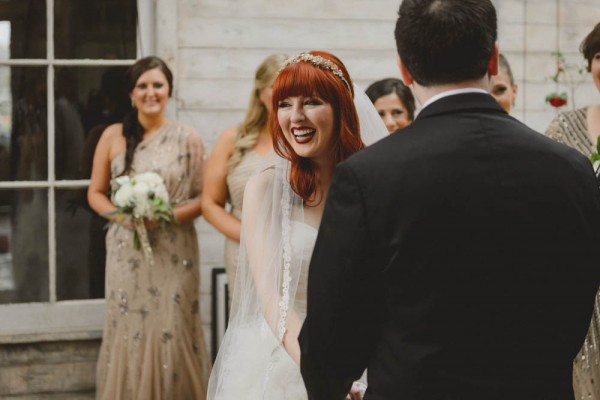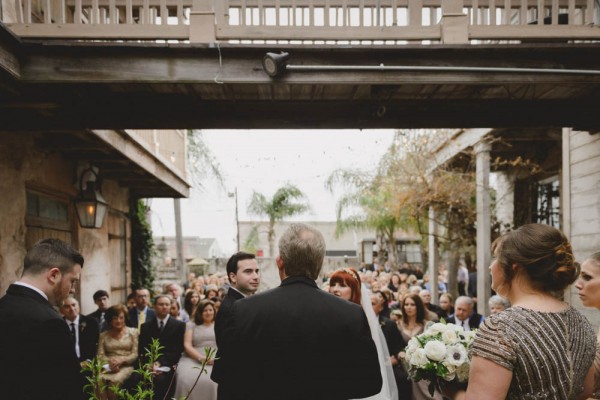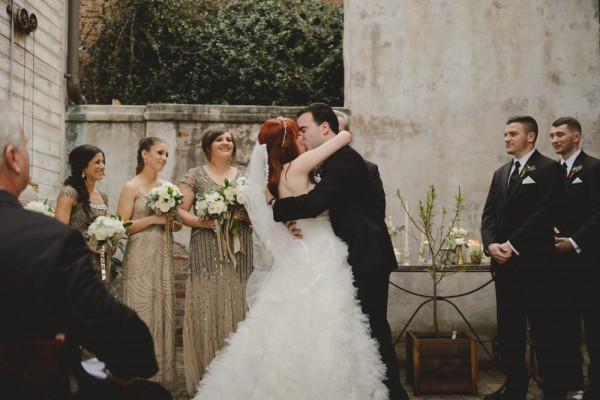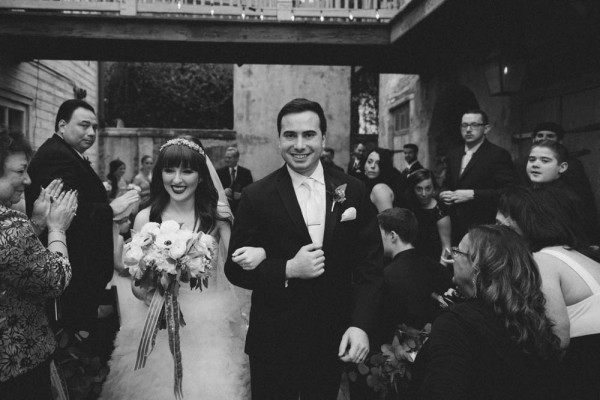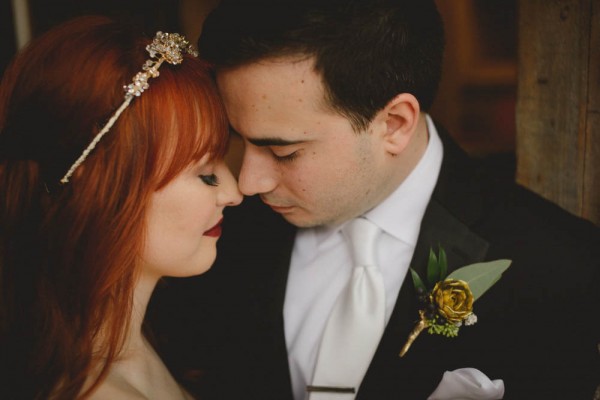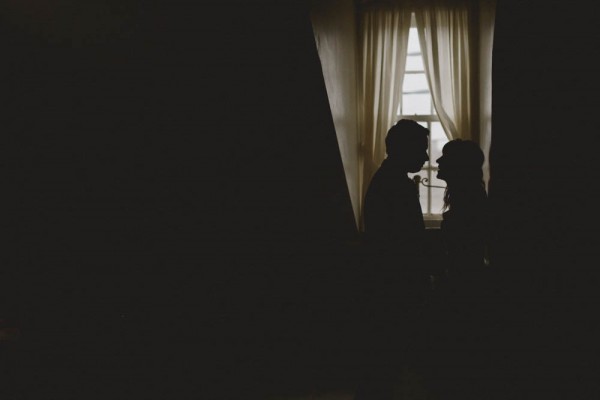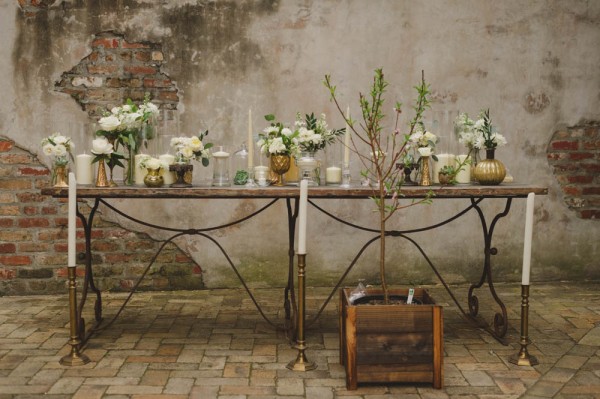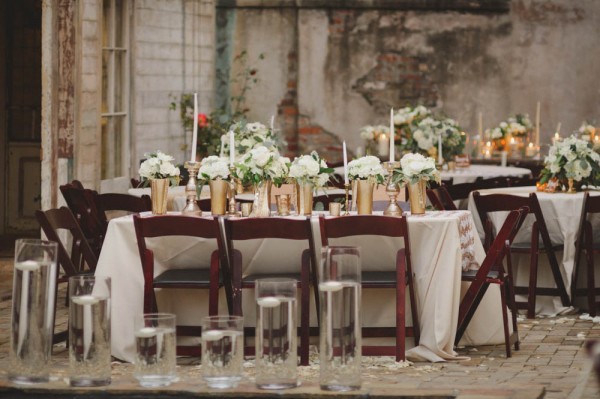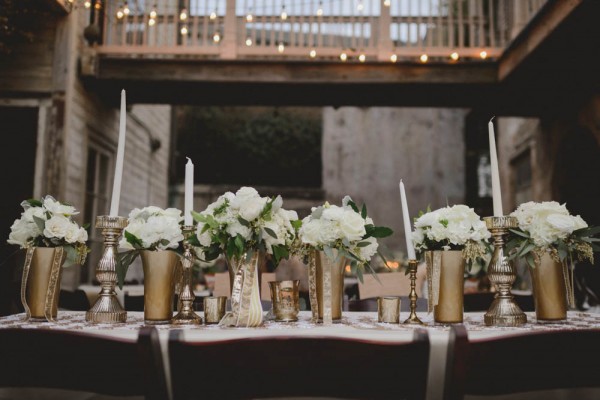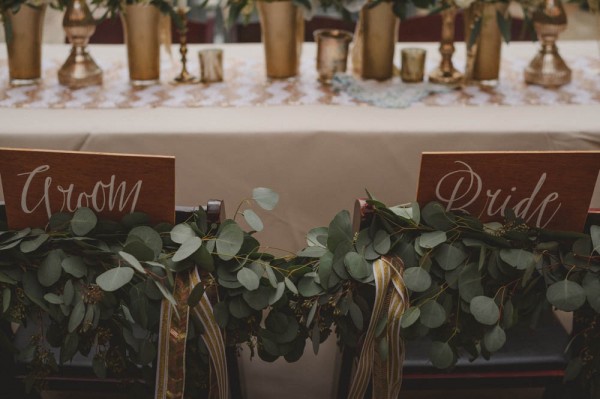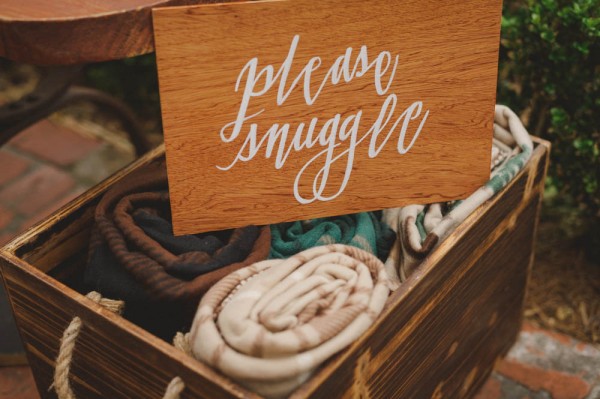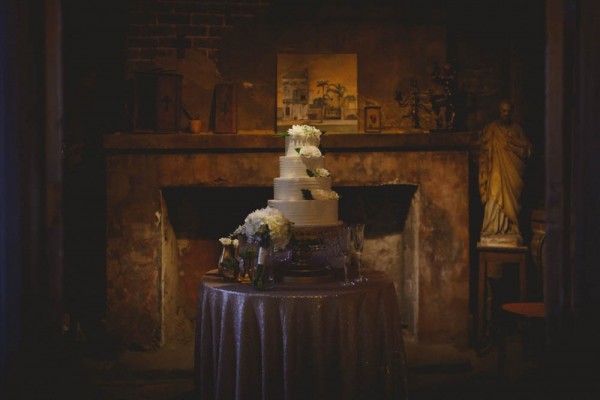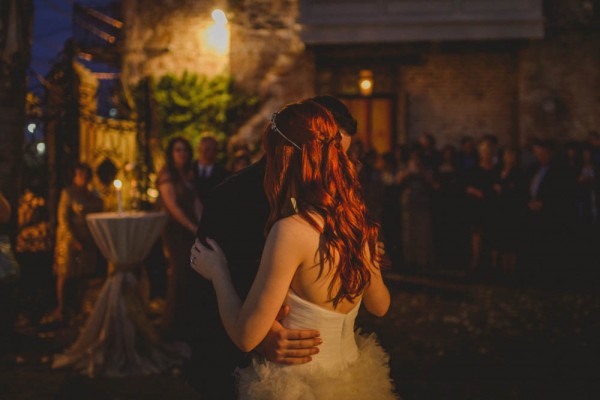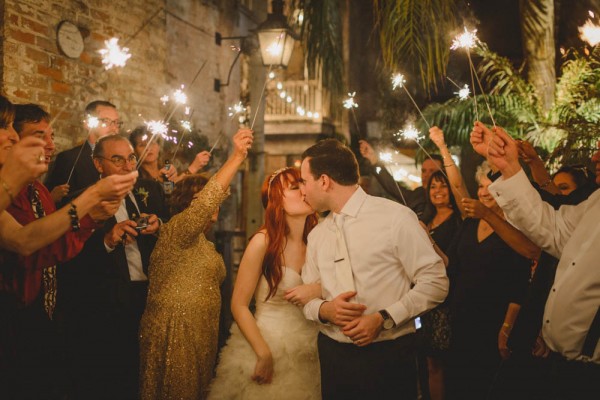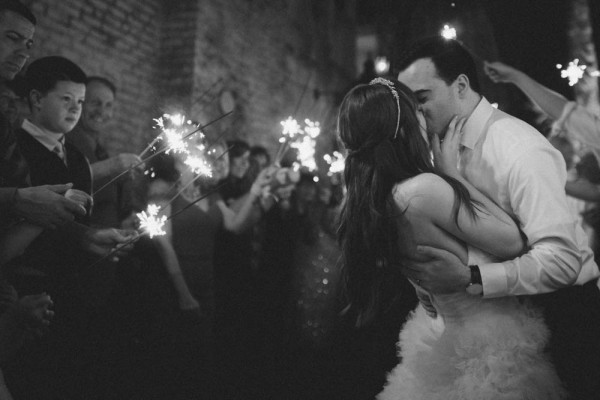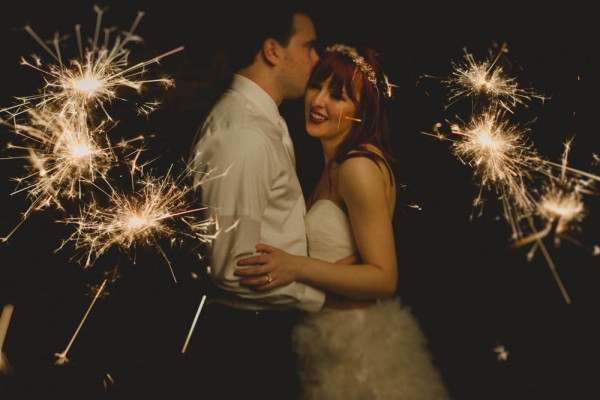 The Moments:
Sara: With an outdoor wedding there is always a threat of rain which I didn't start worrying about till the 10 day forecast came out saying we would have rain all day. I obsessively checked the weather every hour for the next 9 days, we ordered the tents which I really didn't want to have to use. Everyone kept telling me rain is good luck! But all I could think is the flowers! the tables will get wet! my hair! That being said our day came and the chance of rain dropped to 5% (typical new orleans weather) we made the decision not to put up tents. With all of that my favorite moment was after we had our first dance and everything had gone off with out a hitch. The day had gone better than I ever could have dreamed and I could drink and dance with my friends family and new husband with out a care in the world.
Joe: My favorite moment was right after the ceremony and the family pictures while everyone was enjoying cocktail hour downstairs Sara and I had a private moment upstairs while we ate before the reception. We both turned to each other and laughed because we realized nothing felt different. Nothing changed. We were enjoying an amazing party that just so happened to be about us.
The Couple Recommends:
Honestly we didn't have a vendor that I didn't love. Poppy and Mint took my floral vision and made it 100% better than I could have imagined. Same for Mint Julep Productions. Sarah was there any time we had a question from how much alcohol to buy to what color candles to purchase. I did a ton of little projects and worked really hard on the small details in our wedding and Sarah and her team made them all come to life exactly as I had pictured. I tell everyone hiring a Day of Coordinator is one of the best investments you will make in the wedding planning process, they made our day run so smoothly and allowed us to not worry about a thing. Ashlee from Small Chalk came through after the first calligrapher we hired totally flaked and she did an incredible job with every piece and I had quite a few. And Dark Roux! Pictures were one of the most important thing to us and Heather and Katie made us so comfortable and going back through the pictures after the wedding really made us feel like we were transported back to that day!
The Wedding Team:
Photography – Dark Roux
Event Planning – Mint Julep Productions
Venue – Race and Religious
Floral Design – Poppy and Mint
Chalk Lettering – Small Chalk
Catering – Fresh Fork
Cake – La Louisiane Bakery
Late Night Snack – Distric Donuts
Officiant – Pastor Dennis Watson
Live Music – Dwight Fitch Jazz Ensemble
Invitations – Minted
Hair Styling – H2O Salon & Spa
Wedding Dress – Lovely Bride NYC
Bridal Accessories – Wedding Belles & The Stationer
Bridesmaids' Apparel – Adrianna Papell
Groom's Apparel – John's Tuxedos
Rings – Anna Sheffield and Aucoin Hart
Rentals – Event Rentals
Favors – Popcorn Bistro
A sparkler send-off has never been so glamorous! Be sure to check out more of Dark Roux's exceptional wedding photography in Betsy and Stephen's lavish traditional wedding at the New Orleans Country Club.