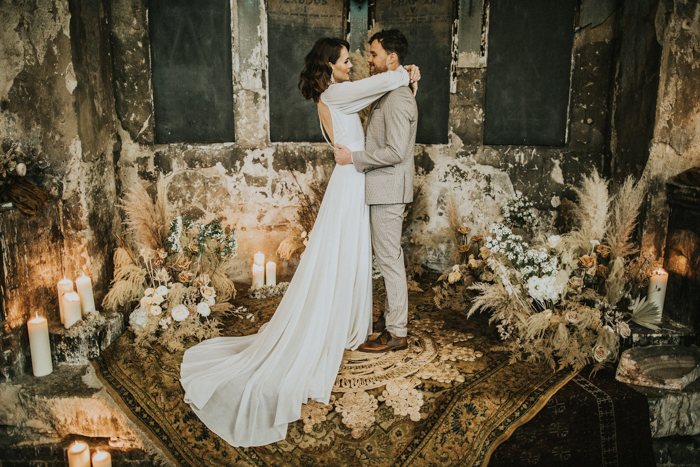 Remember, with talented wedding vendors by your side no dream wedding is out of reach. Which is why Junebug member Igor Demba Photography created a wedding that emphasized the power of florals, decor, and fashion. Proving with the help of talented industry pros, the addition of these elements can turn any space into a dreamy wedding venue—even a rundown, historic chapel.
The Asylum—complete with stained glass windows and exposed brick—was the perfect blank slate for this urban wedding inspiration. To preserve the venue's existing charm the vendor team decided that using a neutral color palette was the way to go. A neutral vow rug, candles, and earth-toned floral arrangements by Emma Cox Floristry made for a stunningly cohesive "I do" space.
Maybe you're looking for epic wedding day fashion inspiration. Maybe you're in search of ways to transform an ordinary space into your dream venue. Whatever it may be, this London ceremony is the perfect starting place to pull inspiration from. So, get your Pinterest boards ready and start scrolling to see more.
Photographers Thoughts On This Urban Wedding Inspiration
This styled shoot was a labor of love. It was dreamt up for my upcoming online editing course—The Great Edit—and I truly wanted to create something special for it. The key was to bring together a strong team of creatives, give them strong visual concepts and inspirational mood boards. Then giving them the space to be themselves, bring their own ideas, allow creativity to flourish, and encourage a spirit of collaboration. The team was incredible and the shoot is a celebration of their artistry.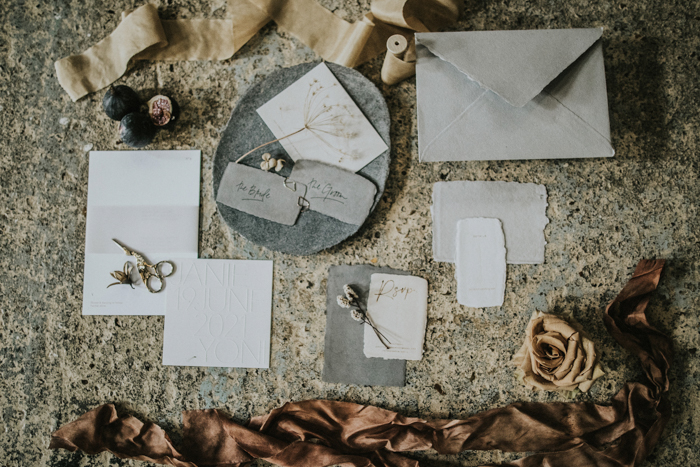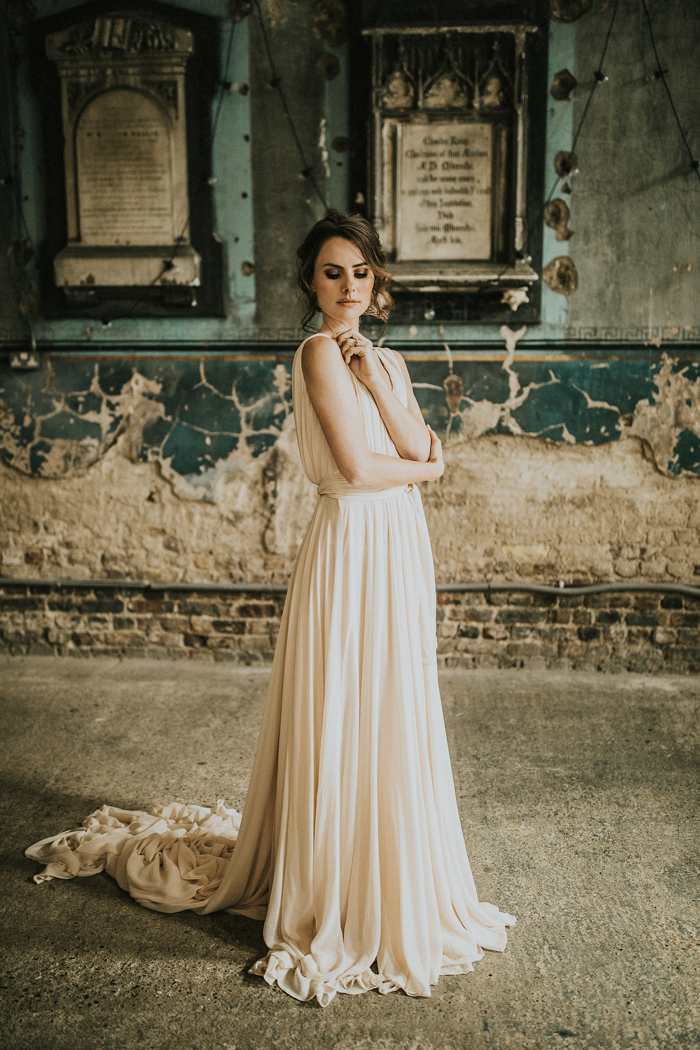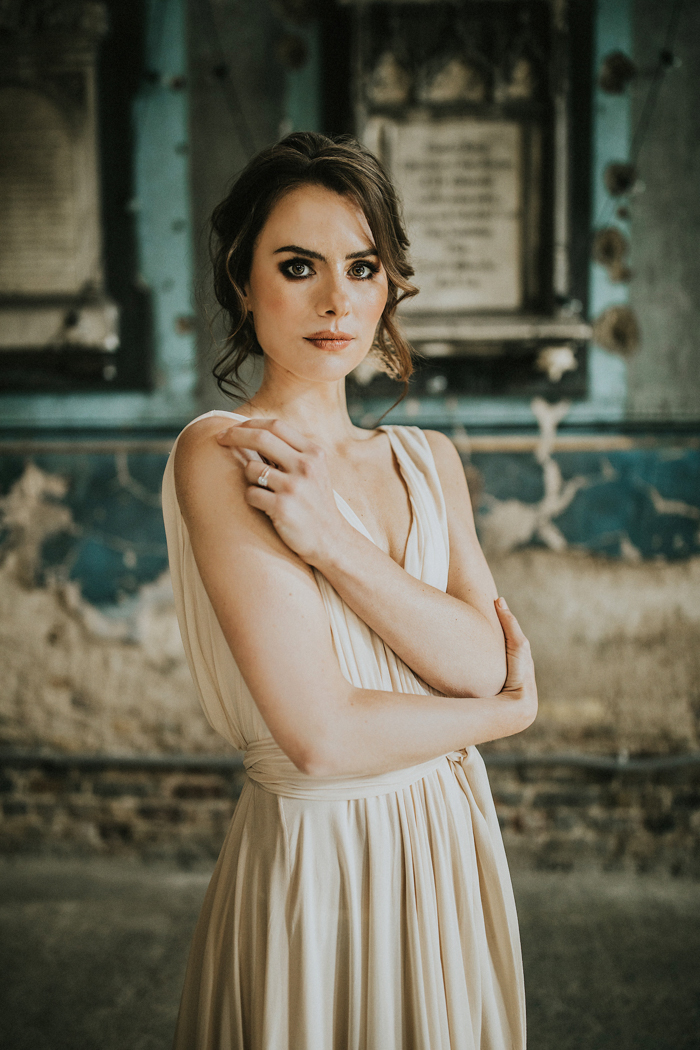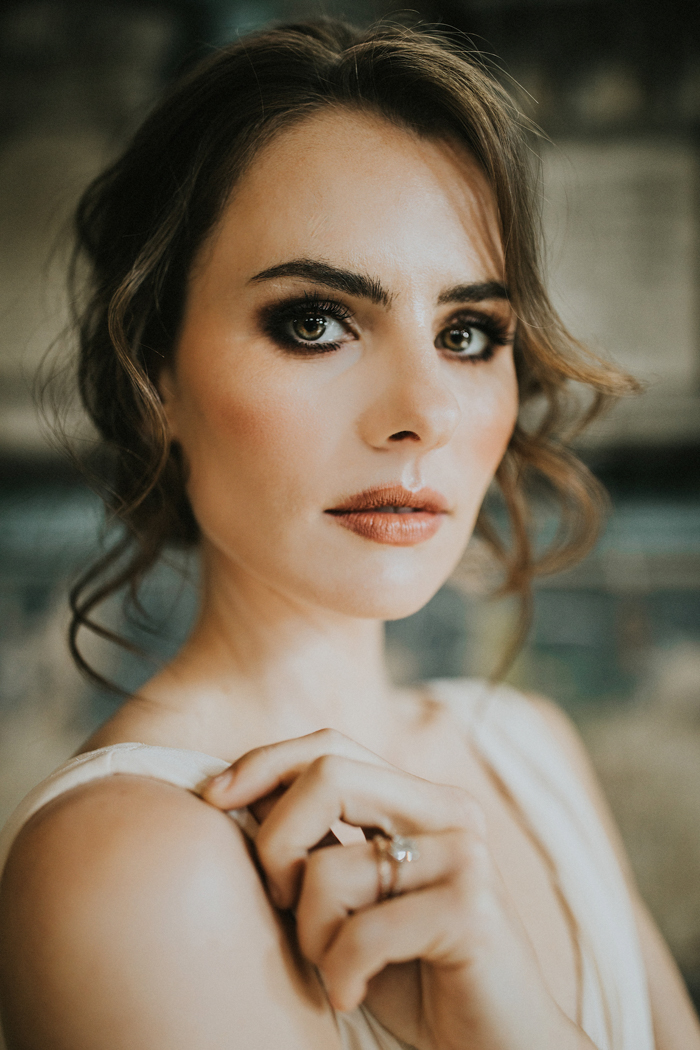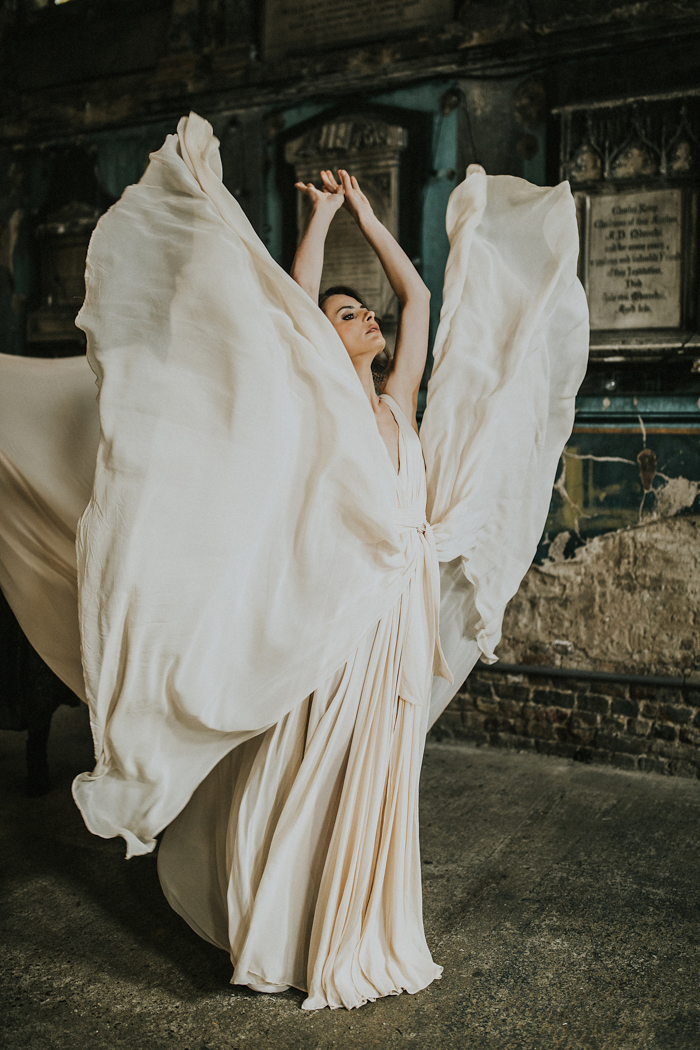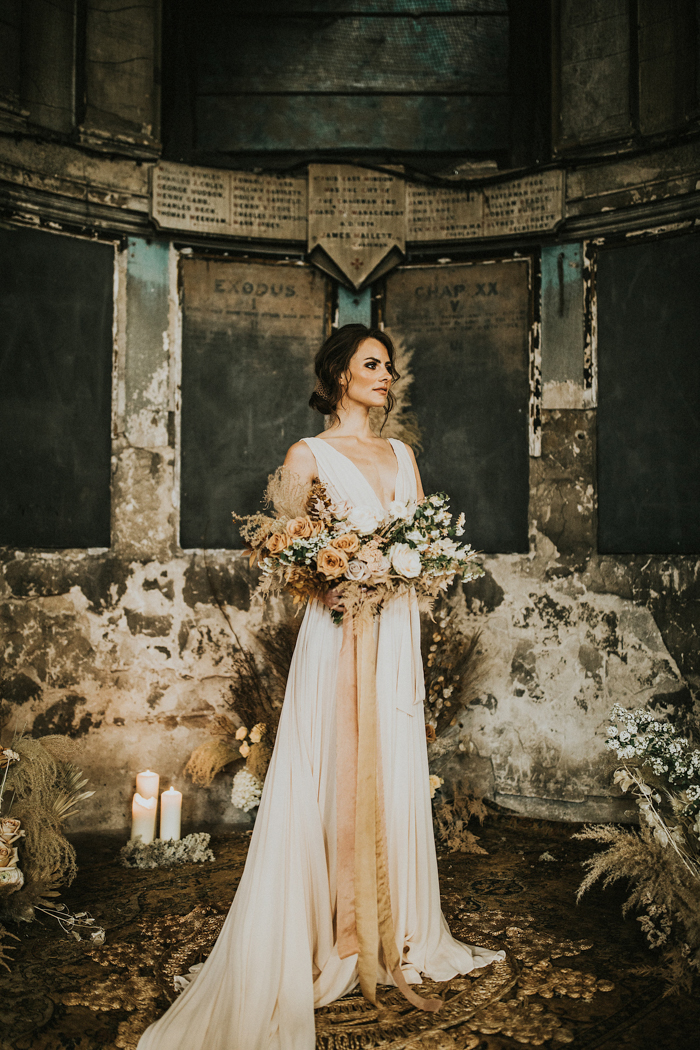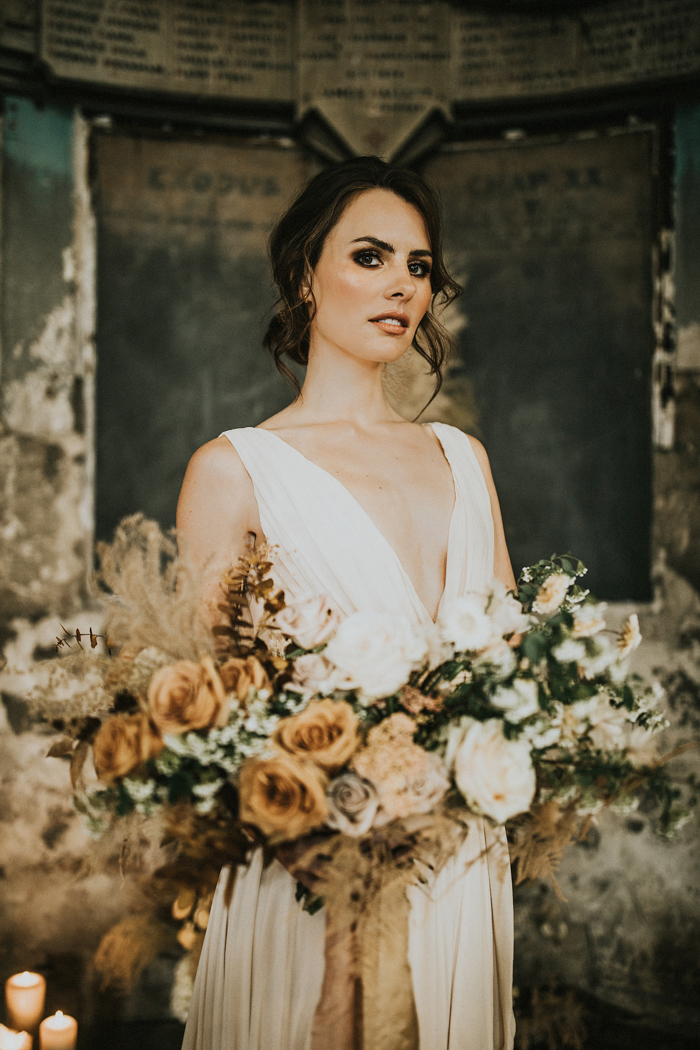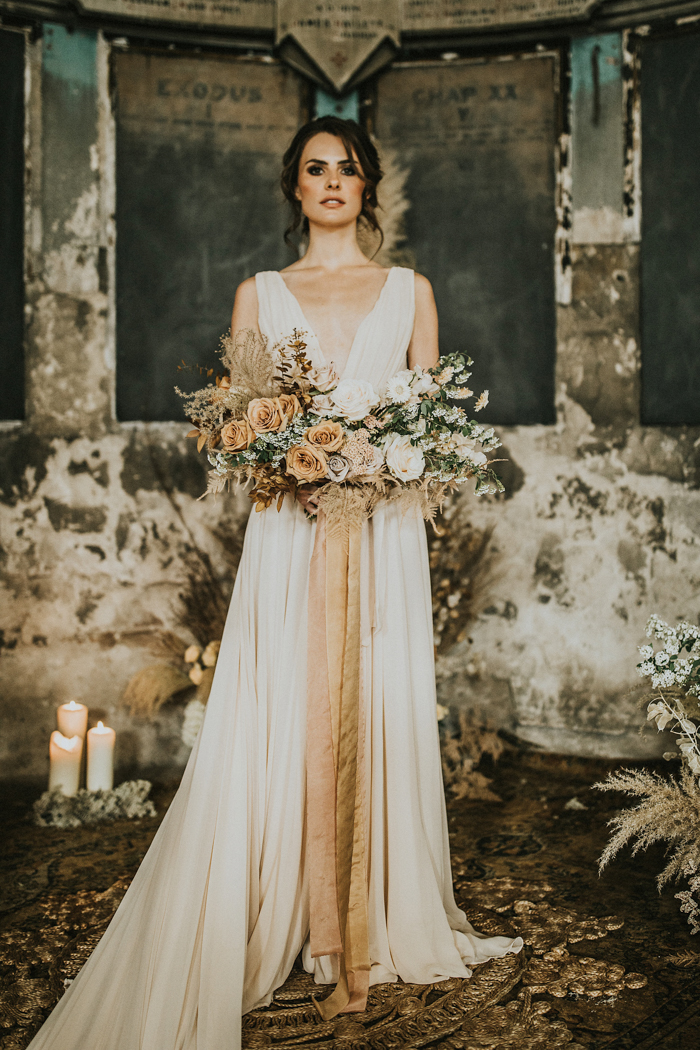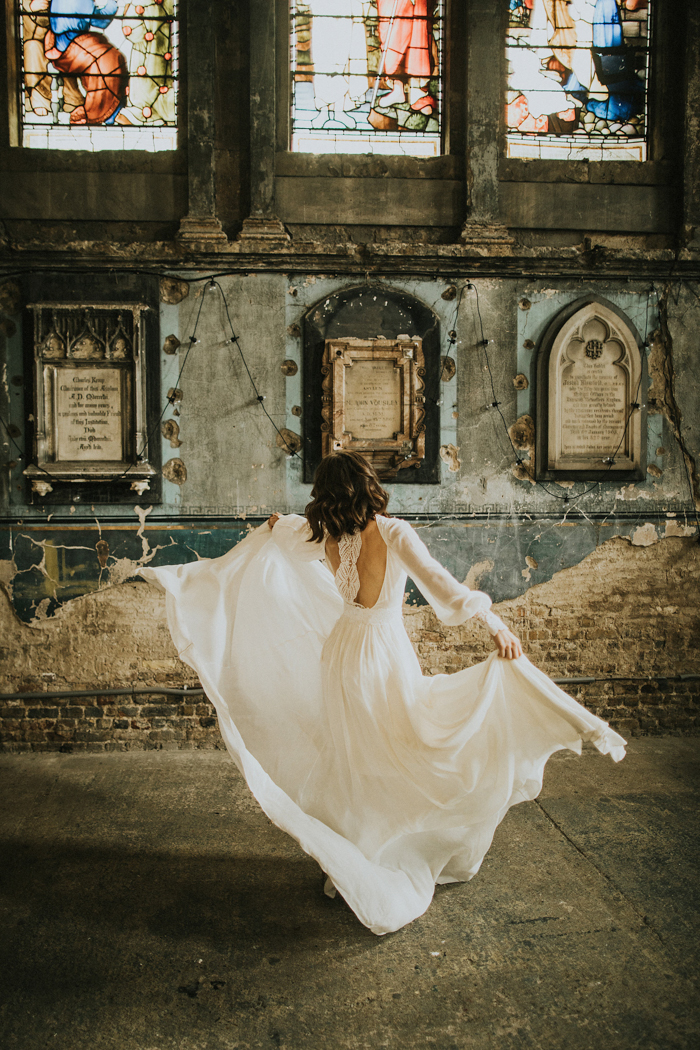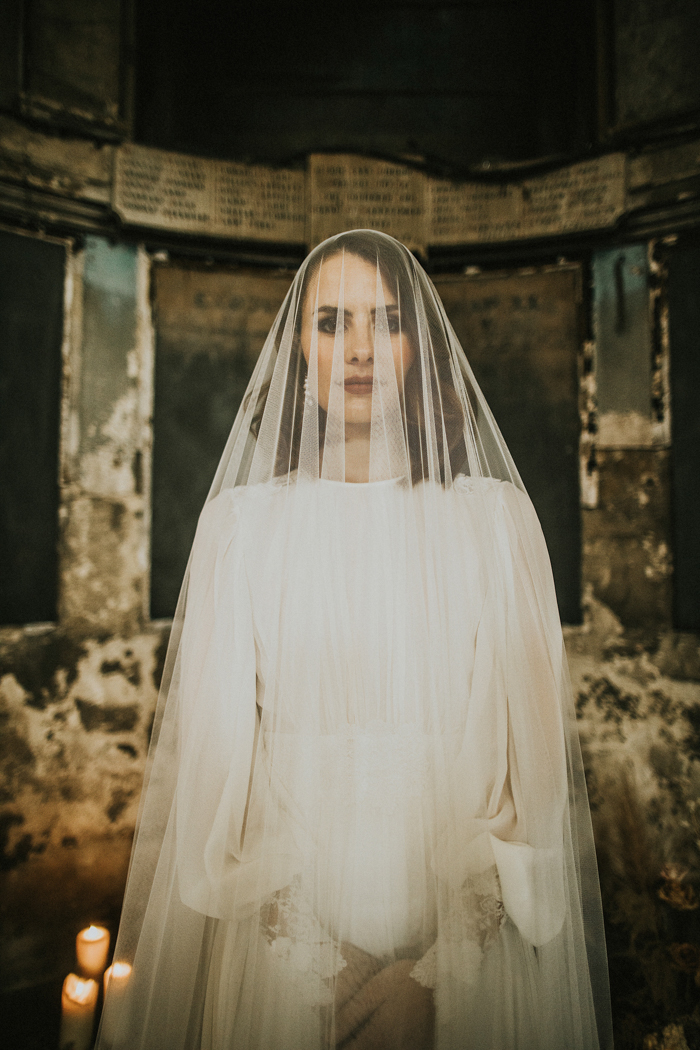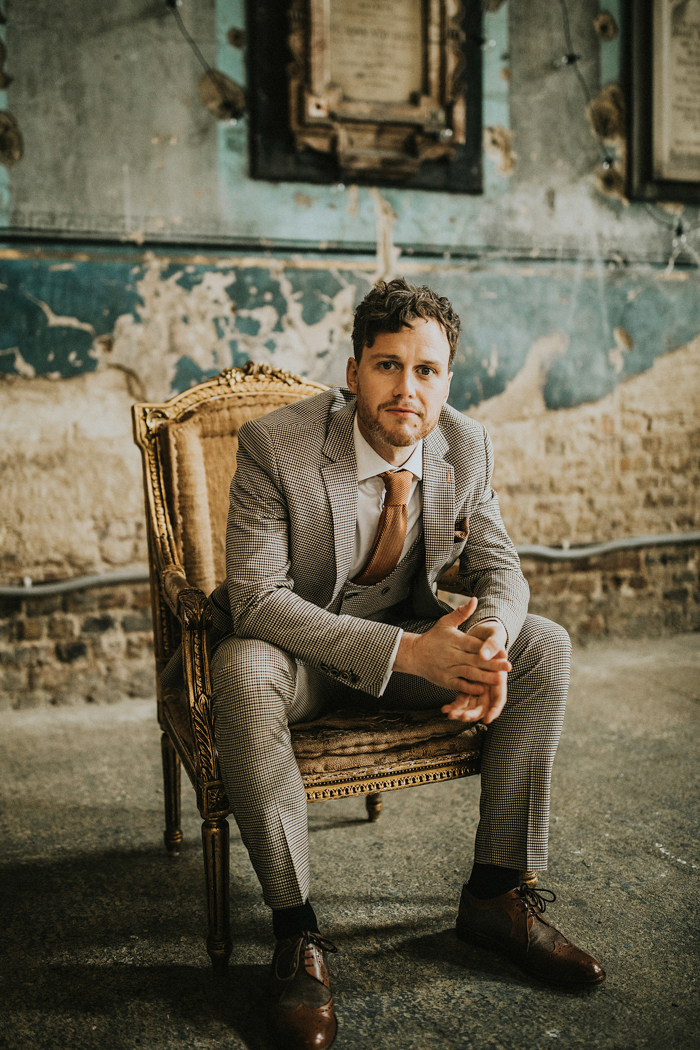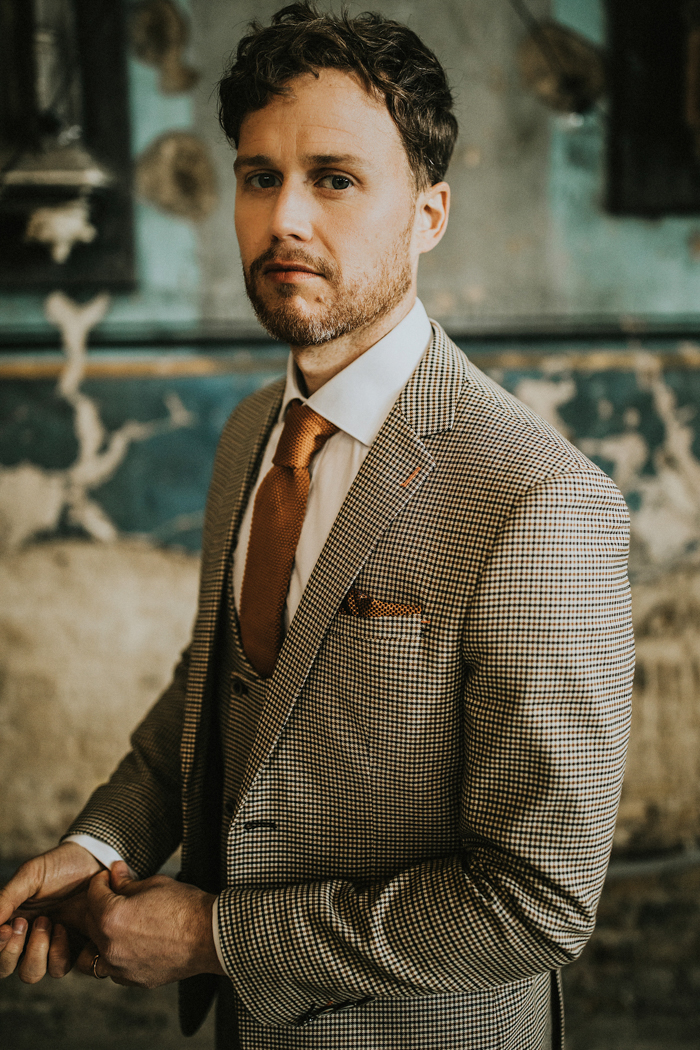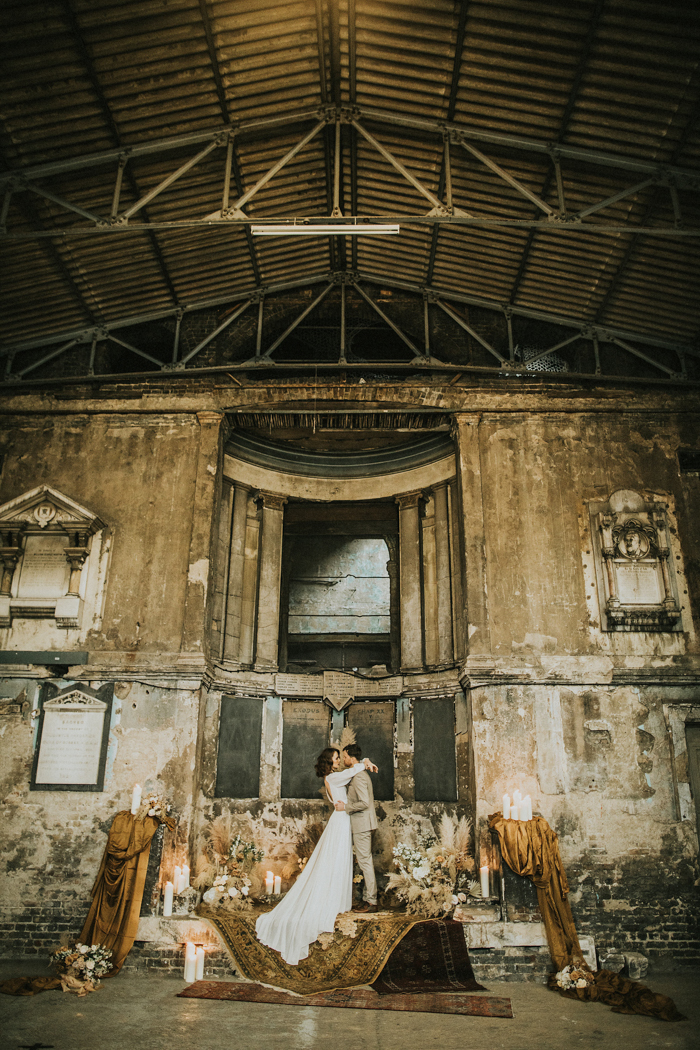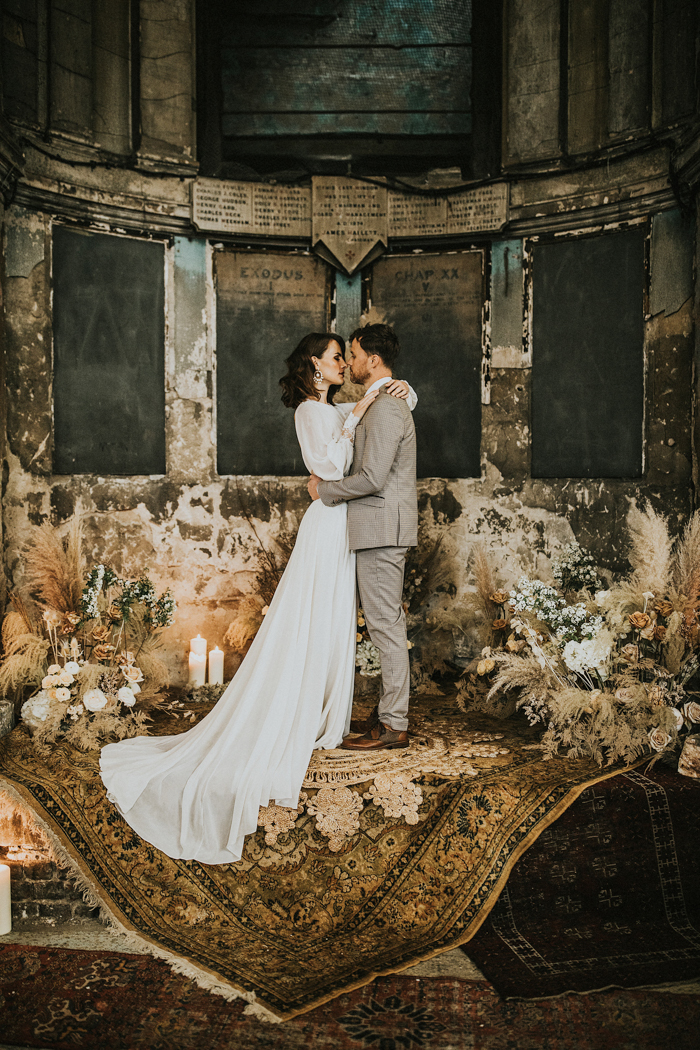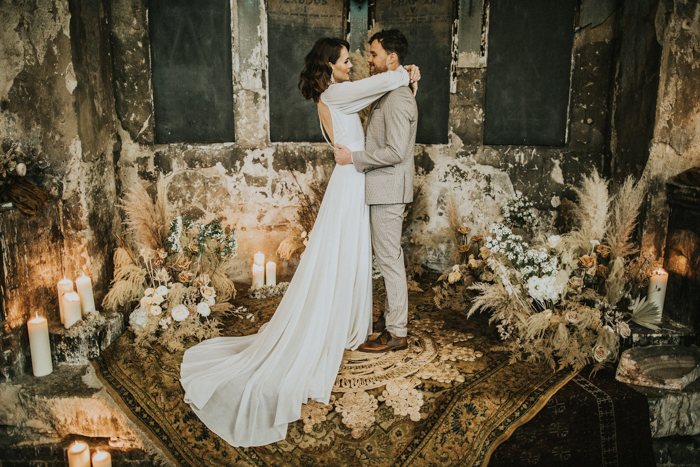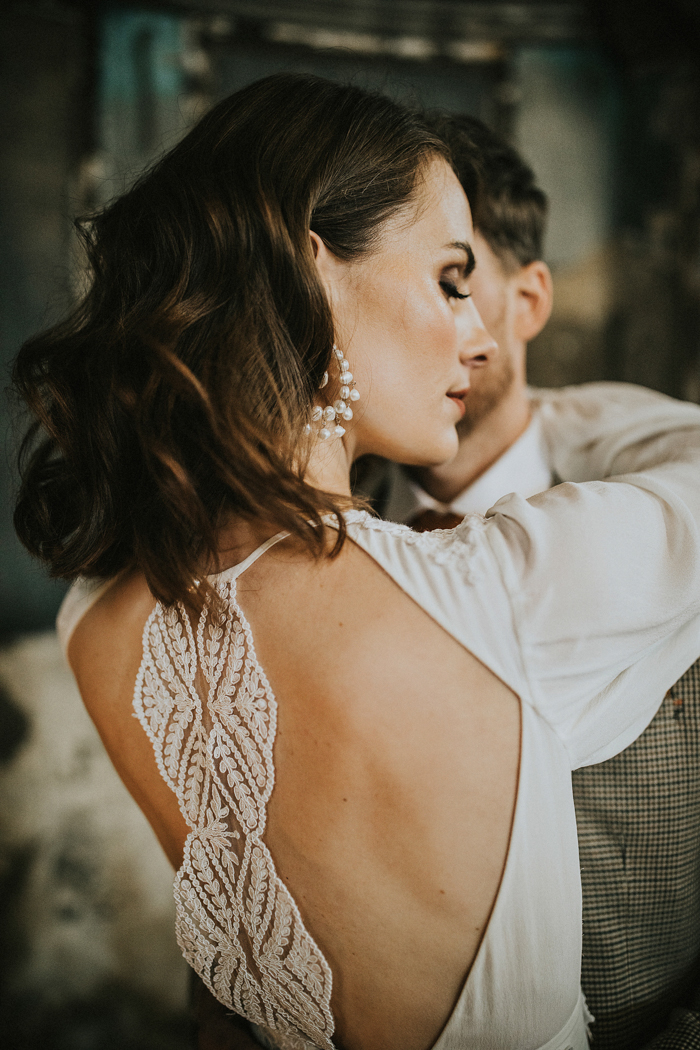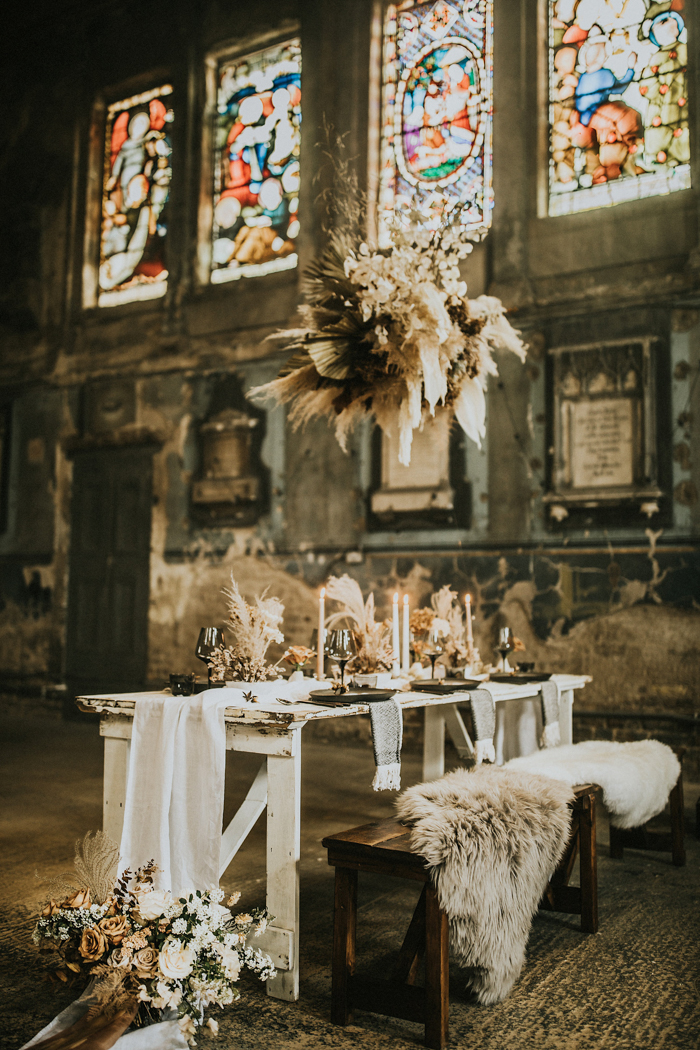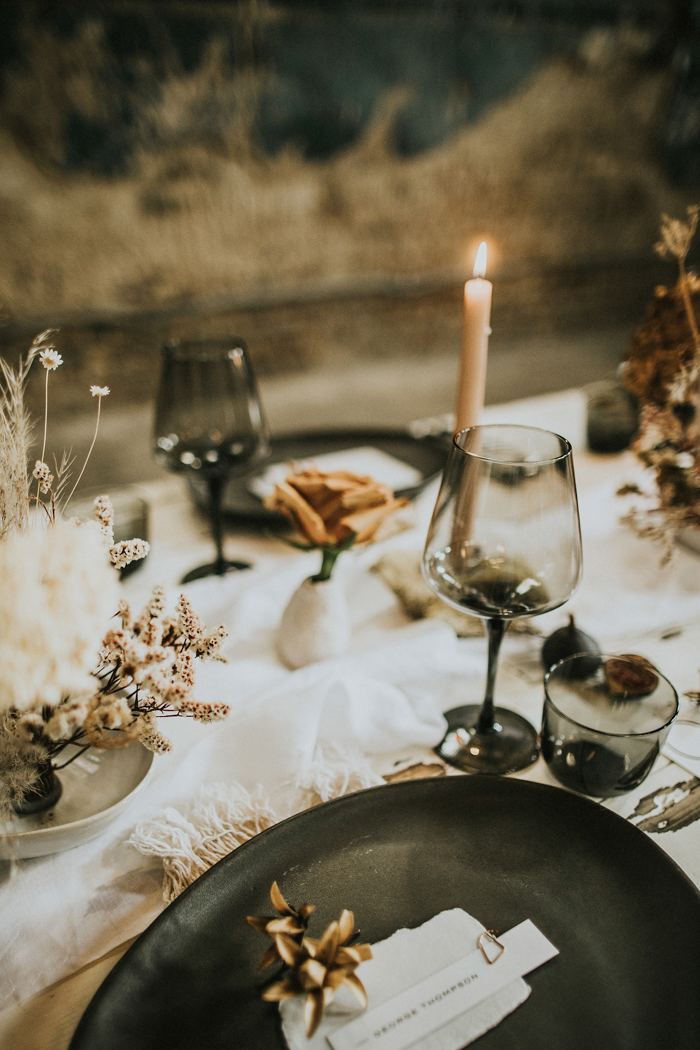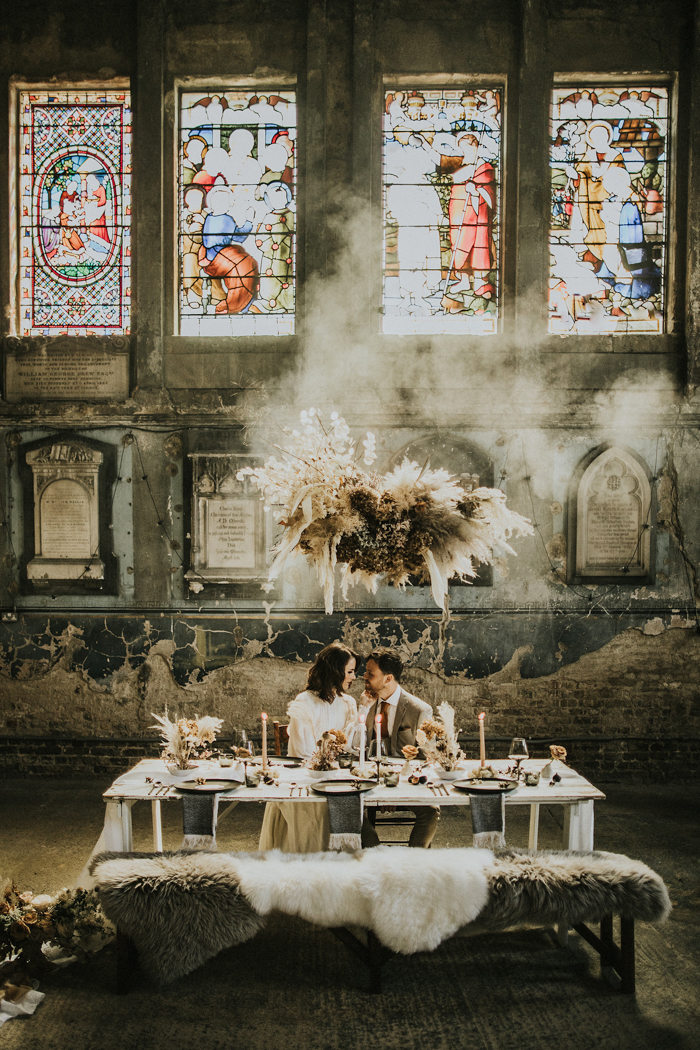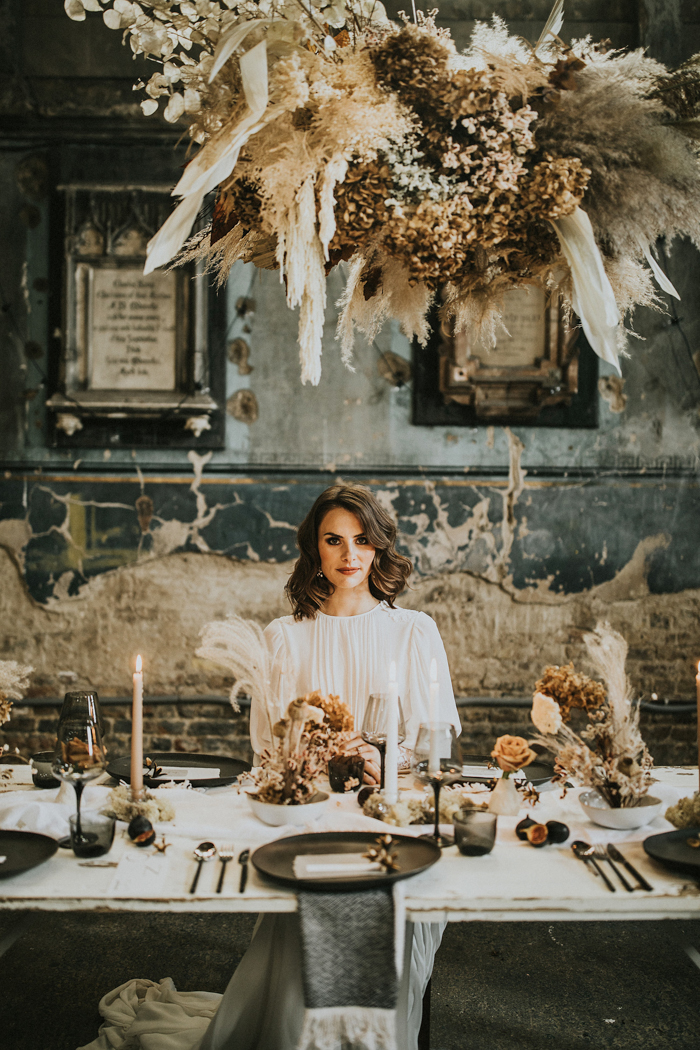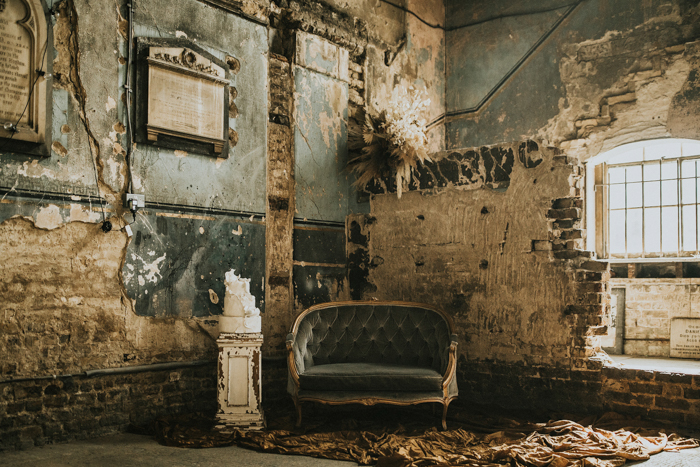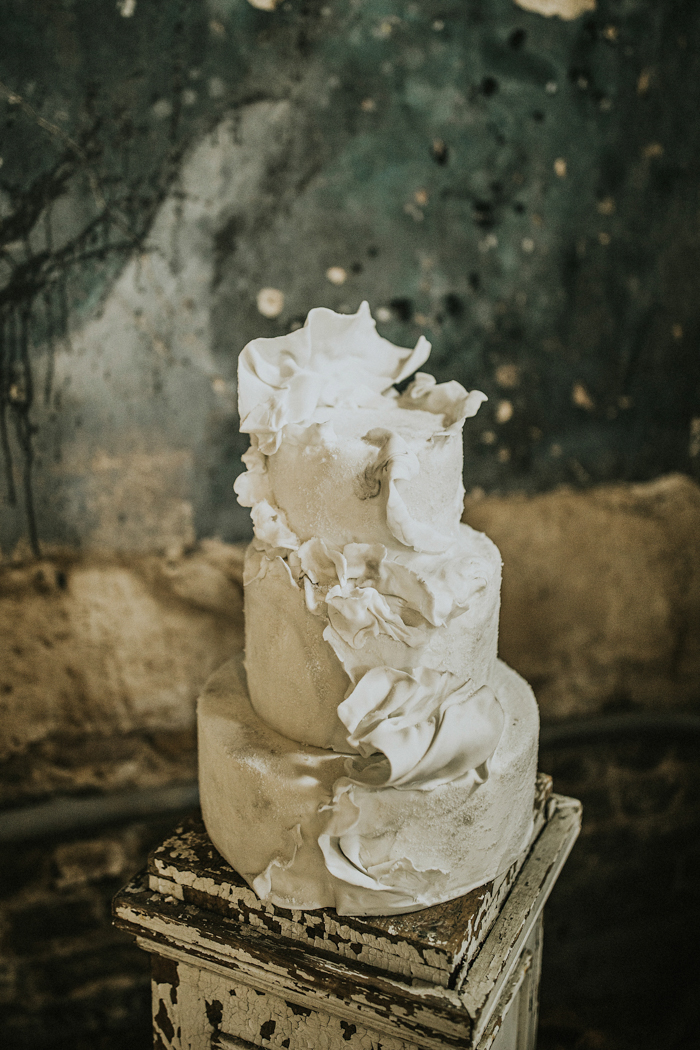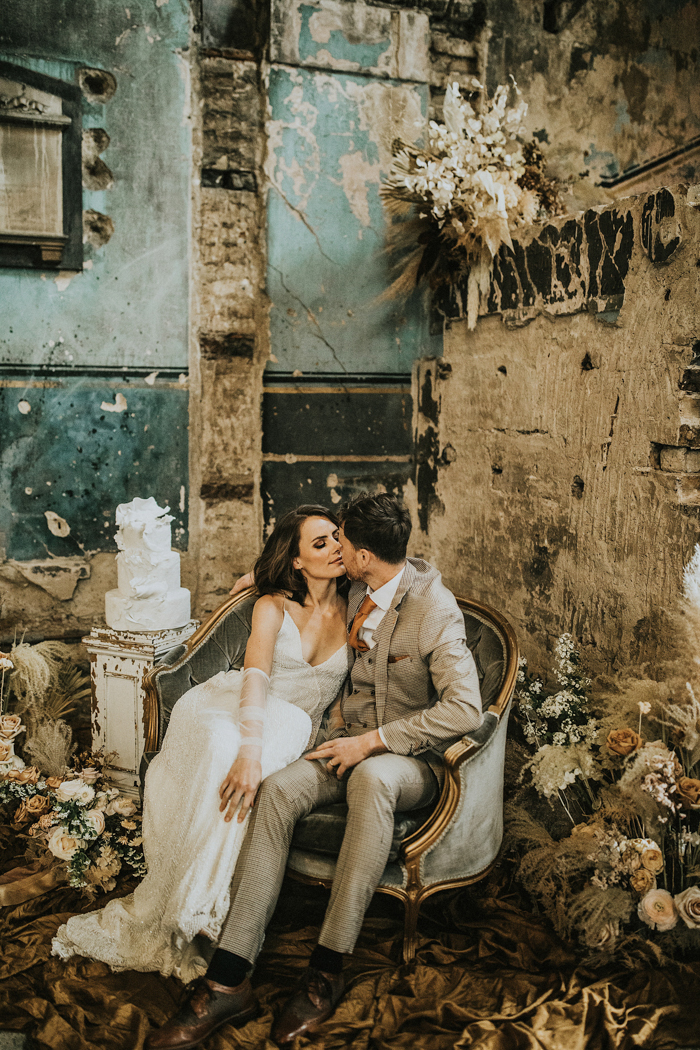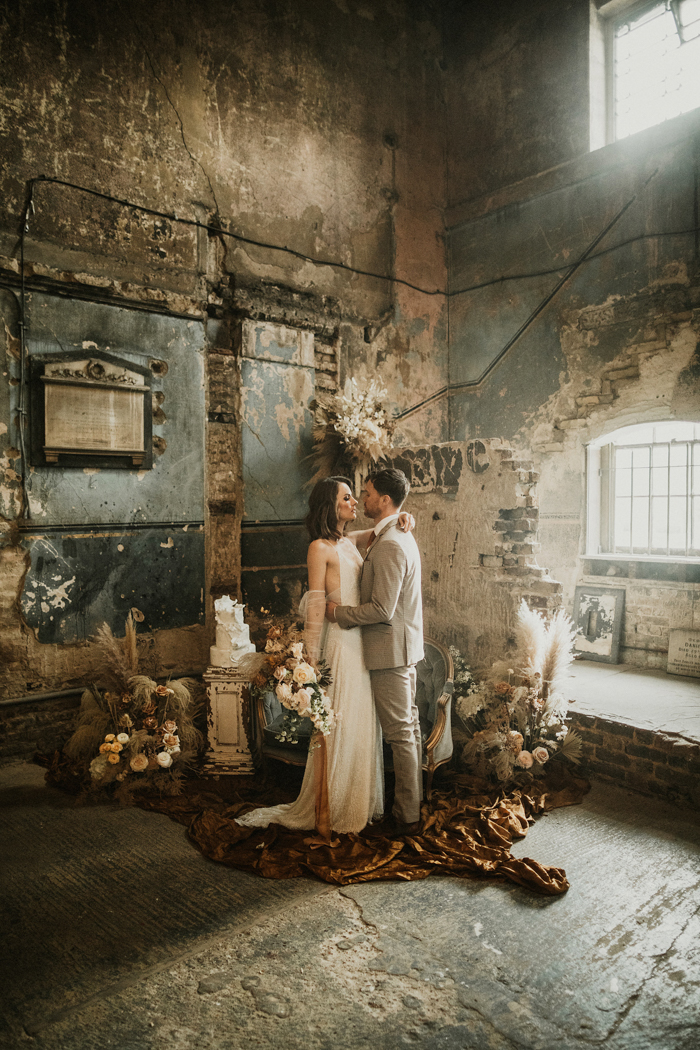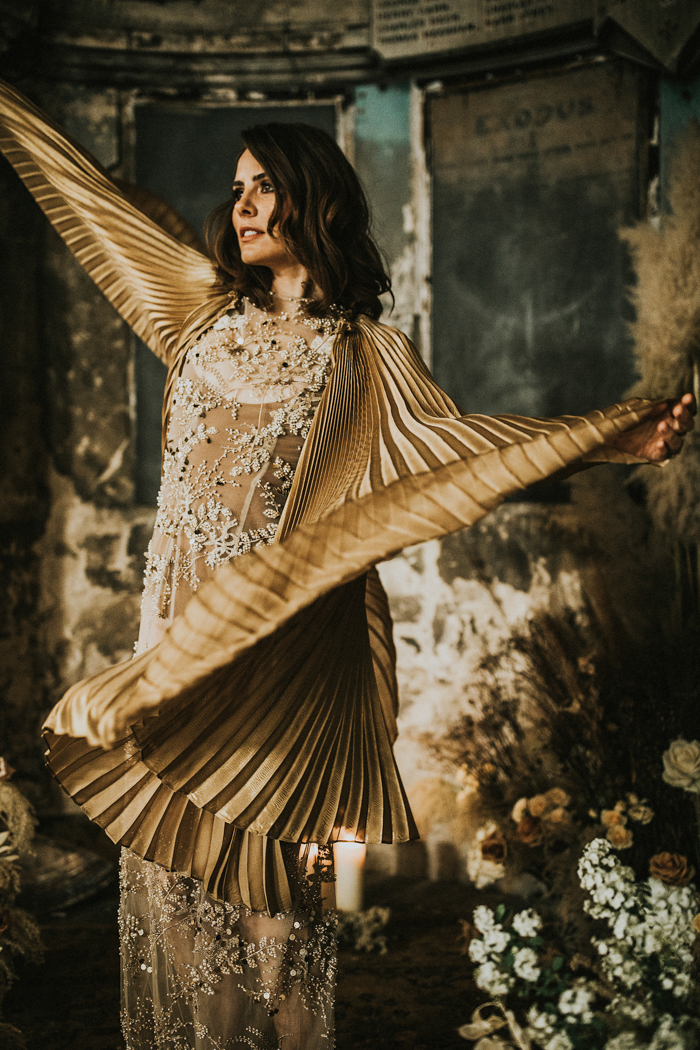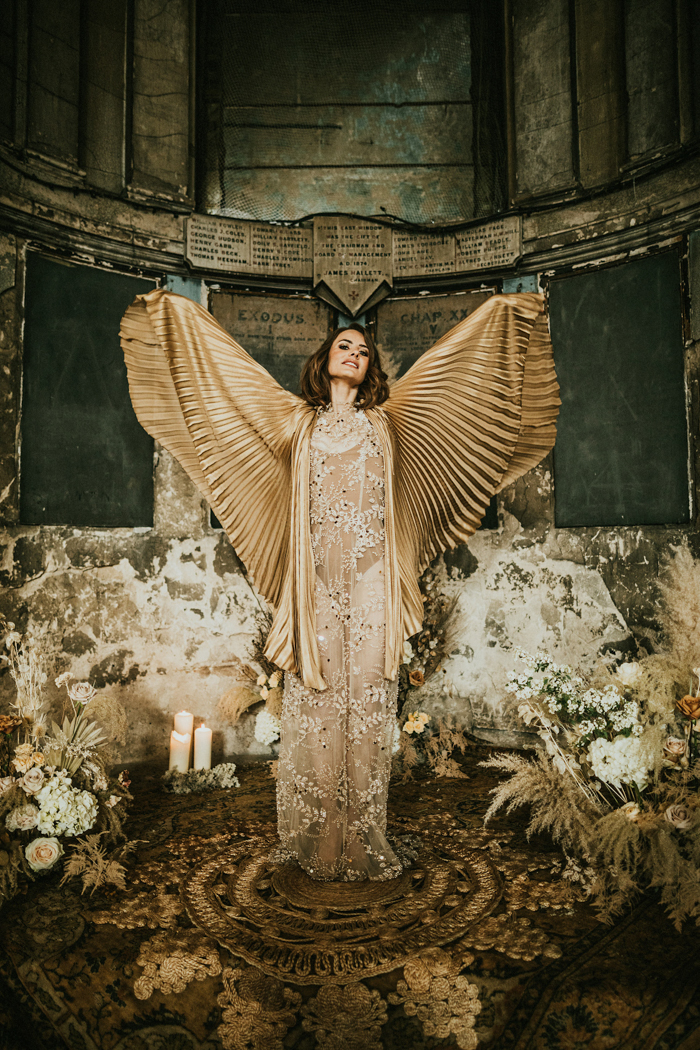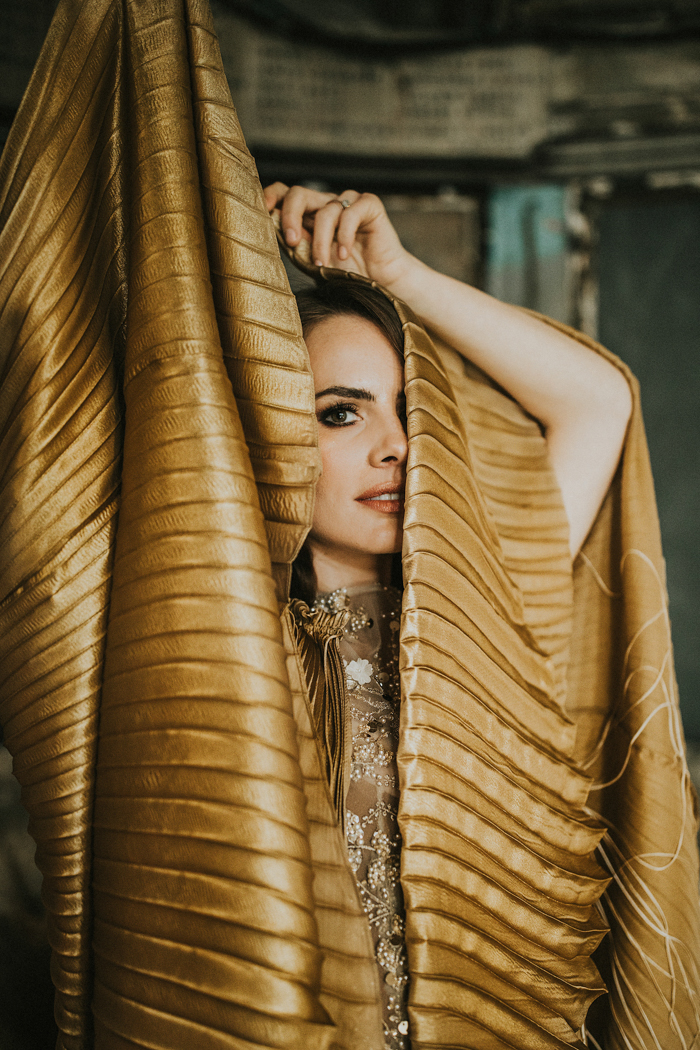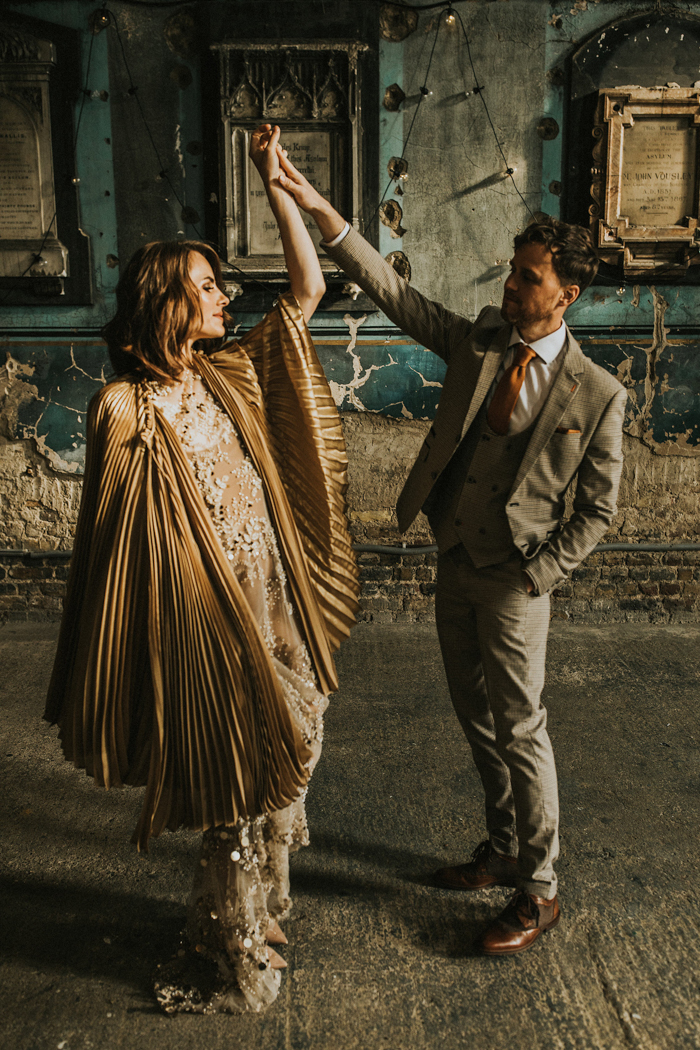 Hosting a wedding in a traditional church setting doesn't mean you're bound to strict or boring decor rules. Proven in this urban wedding inspiration—brought to life by Junebug member Igor Demba Photography—there are endless decor options that can infuse your big day with personality.
If you need help navigating the ins and outs of church wedding decor, we've got you covered. Kickstart your planning process by checking out our guide for uniquely decorating a church wedding.