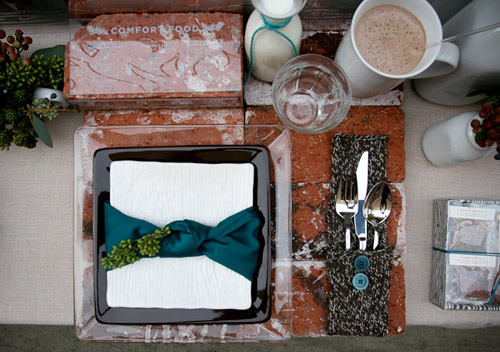 Oohhh, cozy! This "winter warmth" wedding table scape designed by Amanda and her team at In The Now Weddings is the perfect combination of down-home warmth and funky industrial style! How cool are the knitted silverware holders, the rustic brick place settings and menus, the wood grain and vibrant blue details, and the classic white vases filled with winter greenery? And that clear flaming centerpiece panel? Genius!

Thanks so much for sending this our way
In The Now
! And job well done to the talented team who participated!