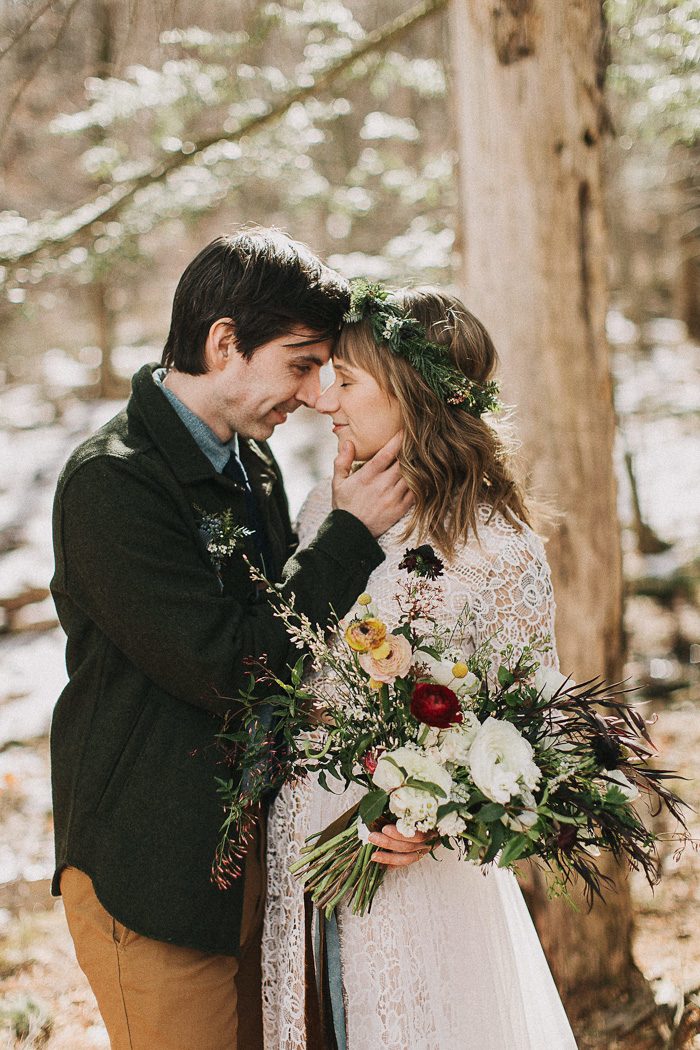 Lisa and Matt's Catskills elopement at Kaaterskill Falls was as epic as it was cozy! The couple bundled up in their wedding finest, boots, hats, and various sweaters for the adventure of a lifetime that included a hike to a frozen waterfall and an intimate, picnic-style vow exchange in the woods. Their day wasn't full of "traditional" wedding details, but it was certainly full of color and charm! Farmhand Flowers created a free-form bridal bouquet with pops of red and yellow that looked gorgeous whether Lisa was wearing a sweater, hat, or flower crown. From the waterfall to the forest to the Foxfire Mountain House cabin and bar, Courtney Sinclair Photography was there every step of the way to capture this unique adventure with the care and creativity it deserved.
The Couple:
Lisa and Matt
The Wedding:
Kaaterskill Falls and Foxfire Mountain House, Catskills, New York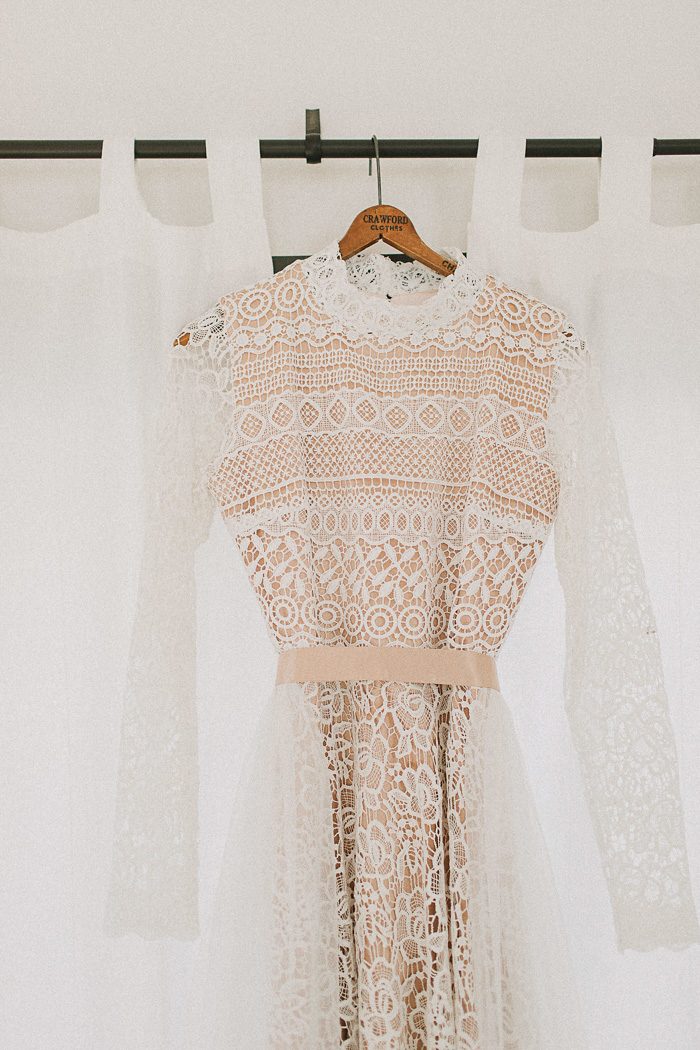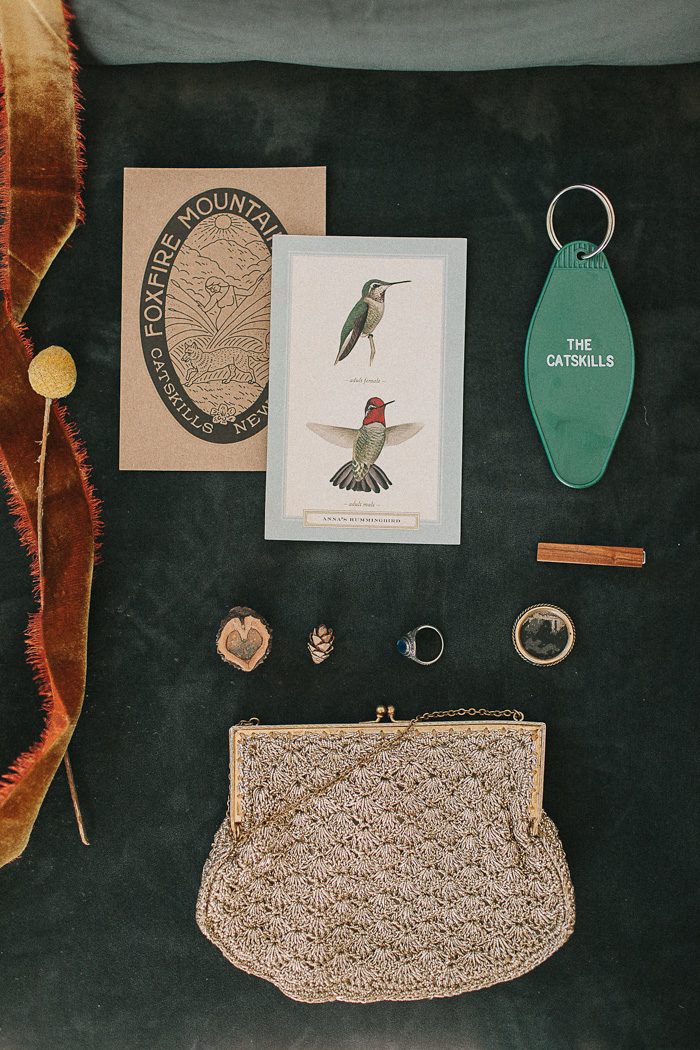 After settling on the decision to elope after nearly a decade of living, working, loving, and growing together, we made a pact to be a little selfish. Neither of us wanted a big fuss or to have to worry about the needs of others when celebrating our union — it was so crucial that we be fully present with each other on the most memorable day of our lives.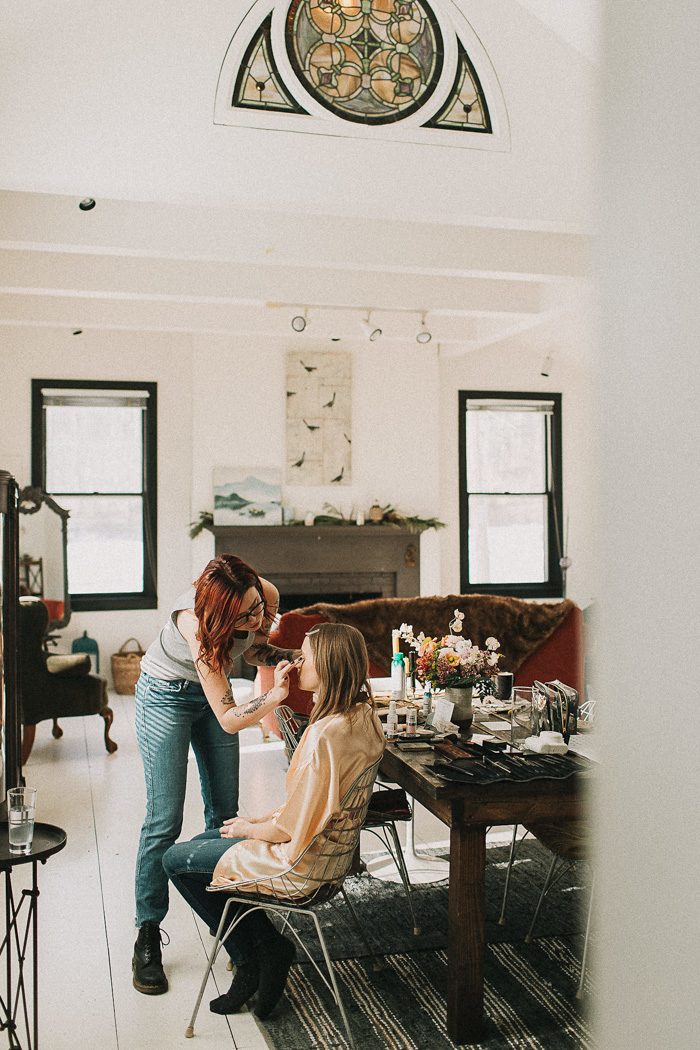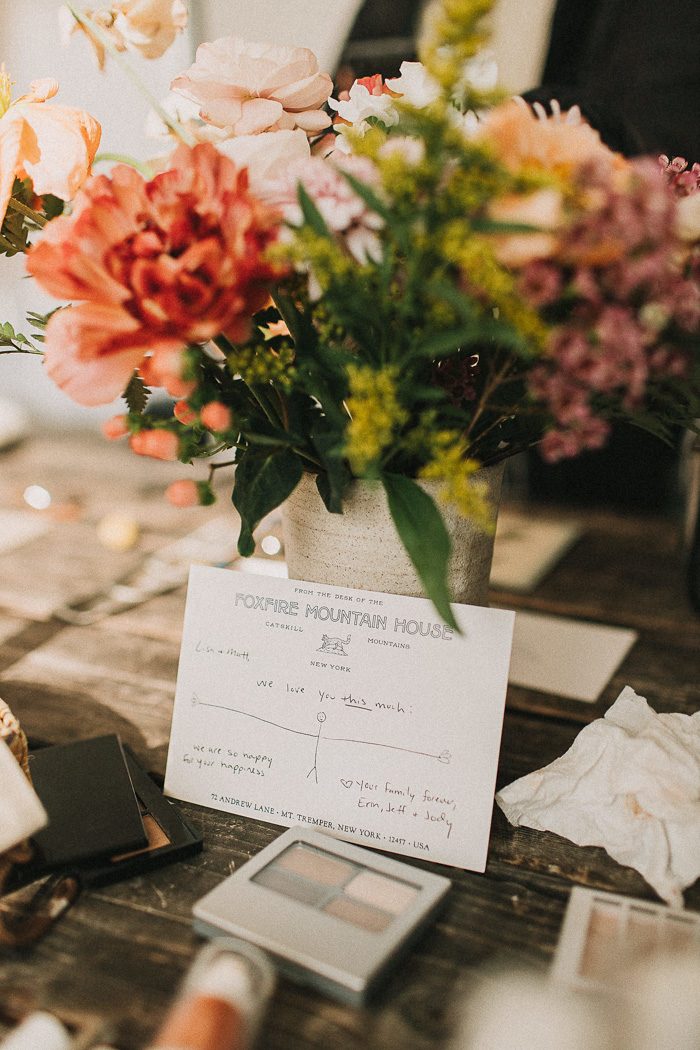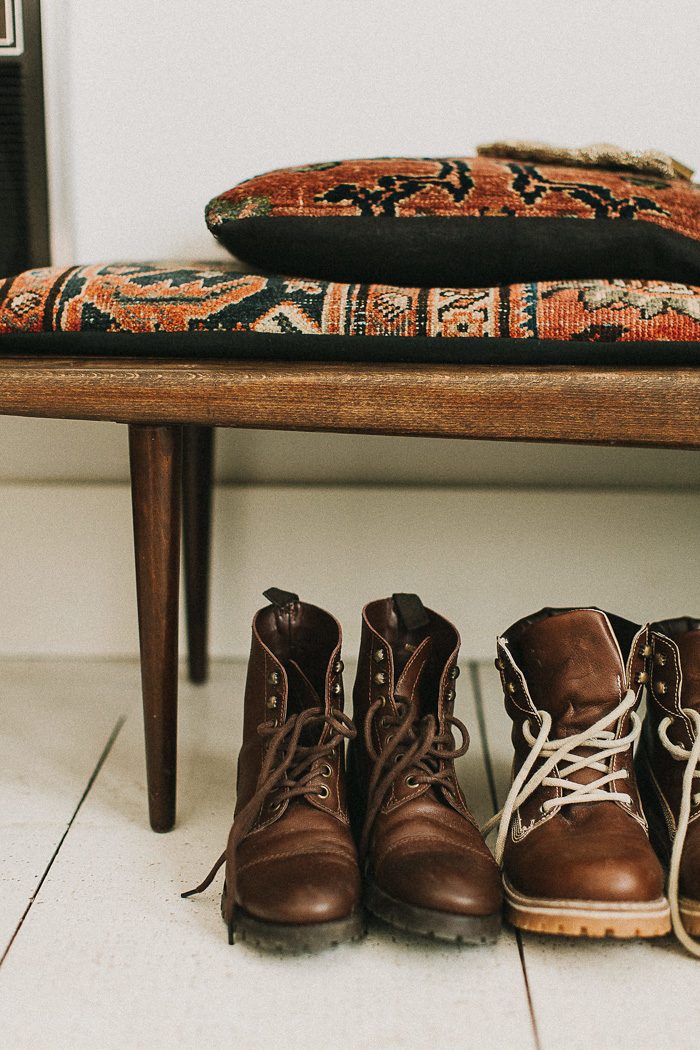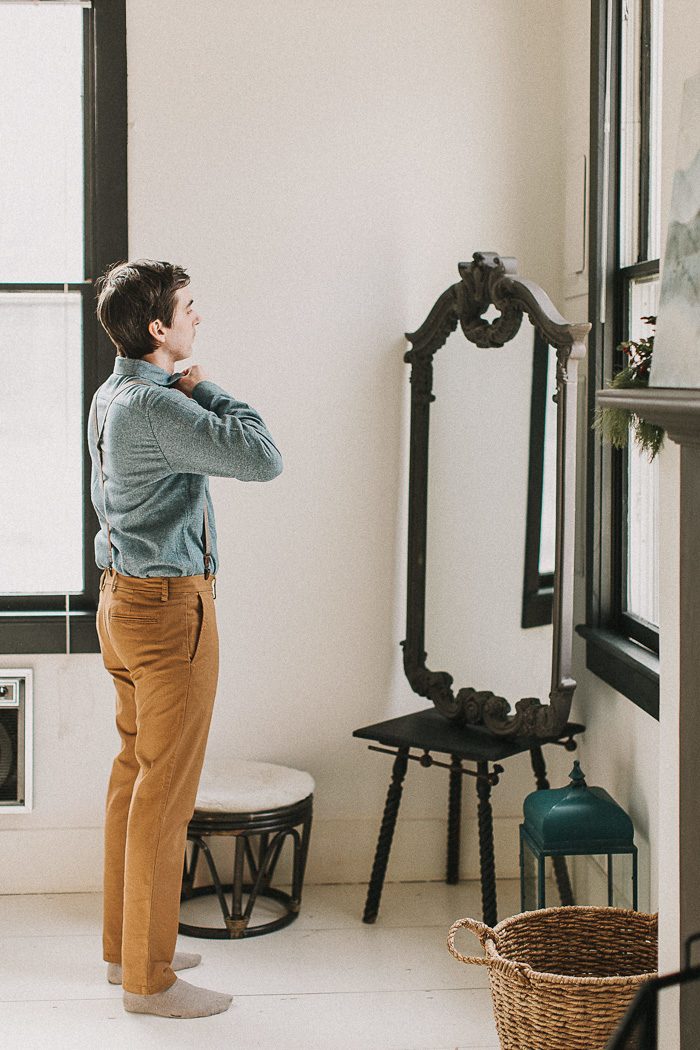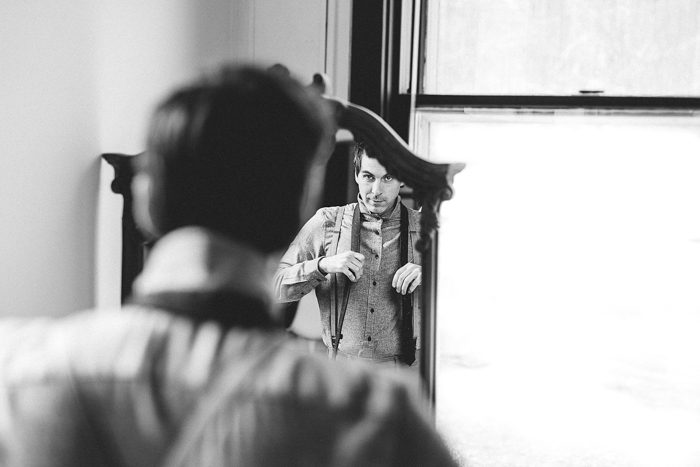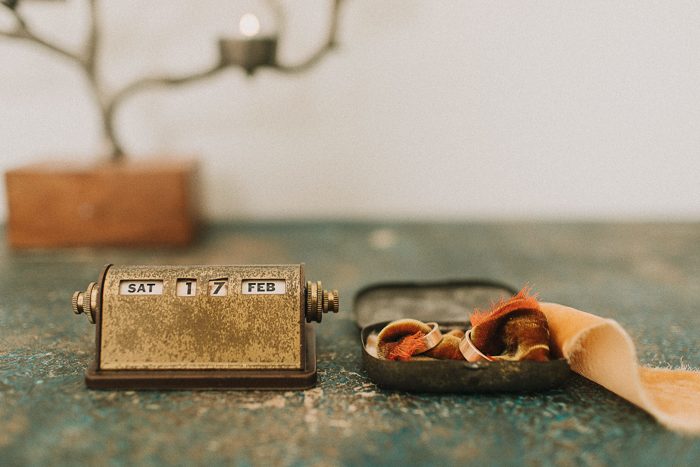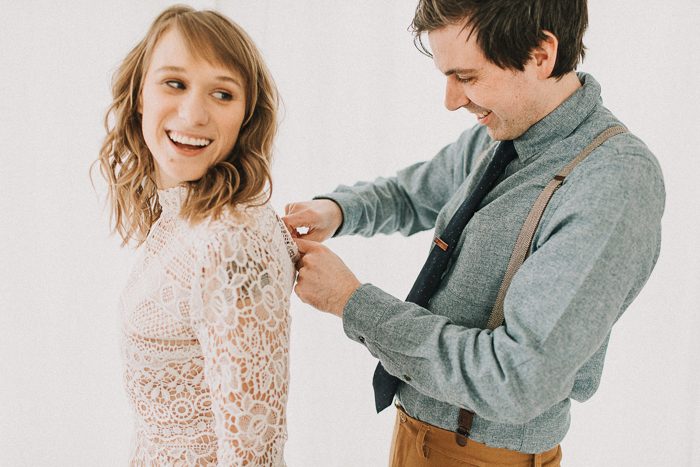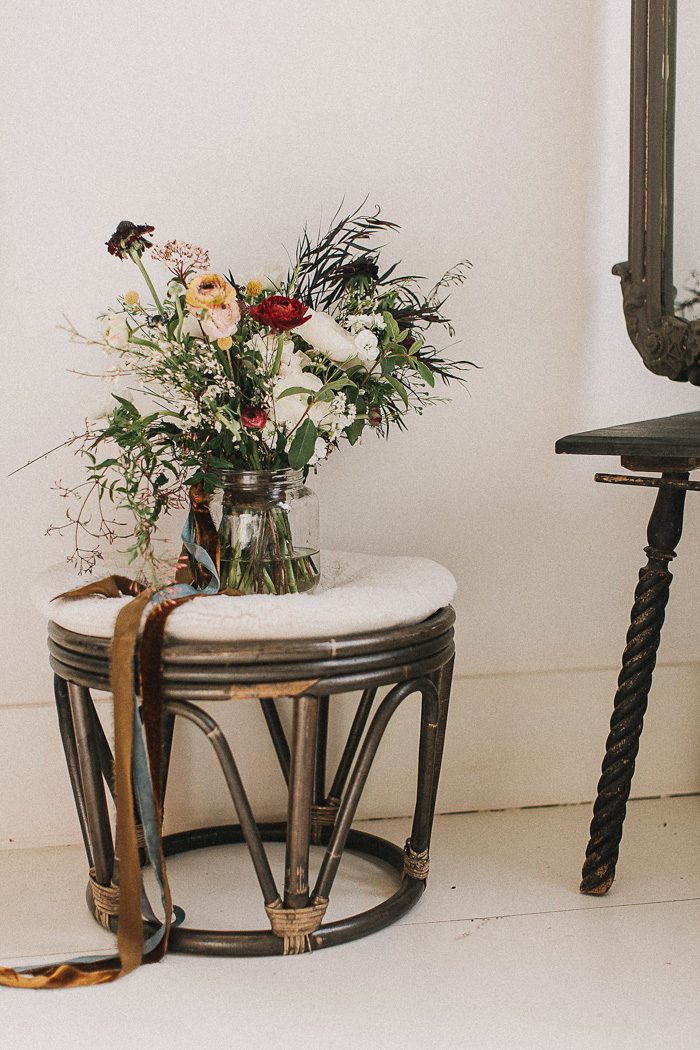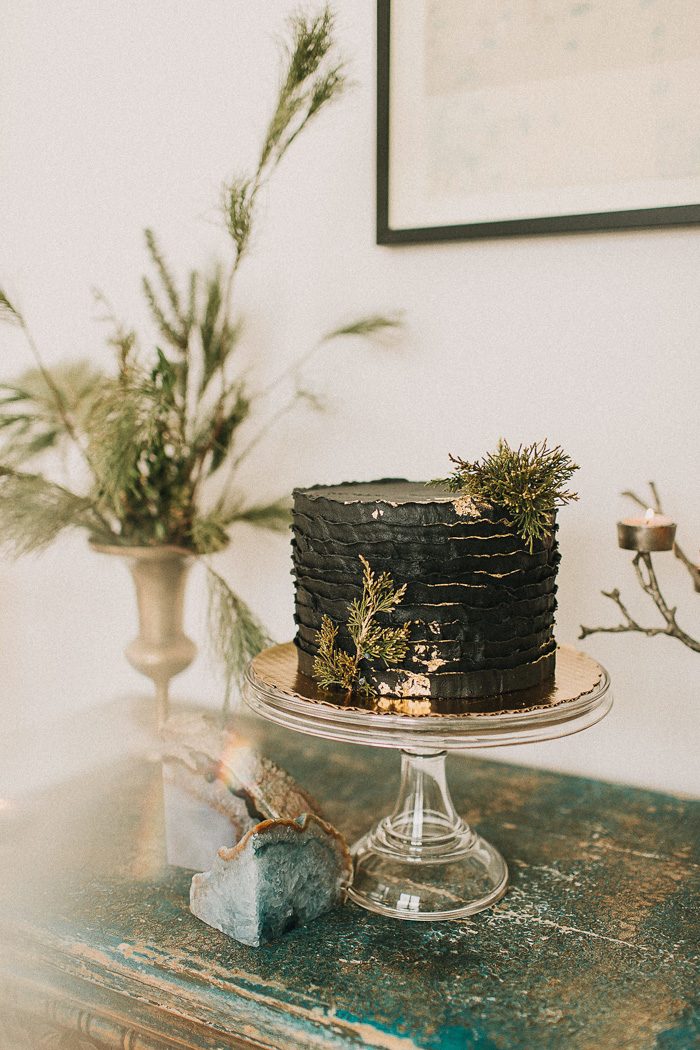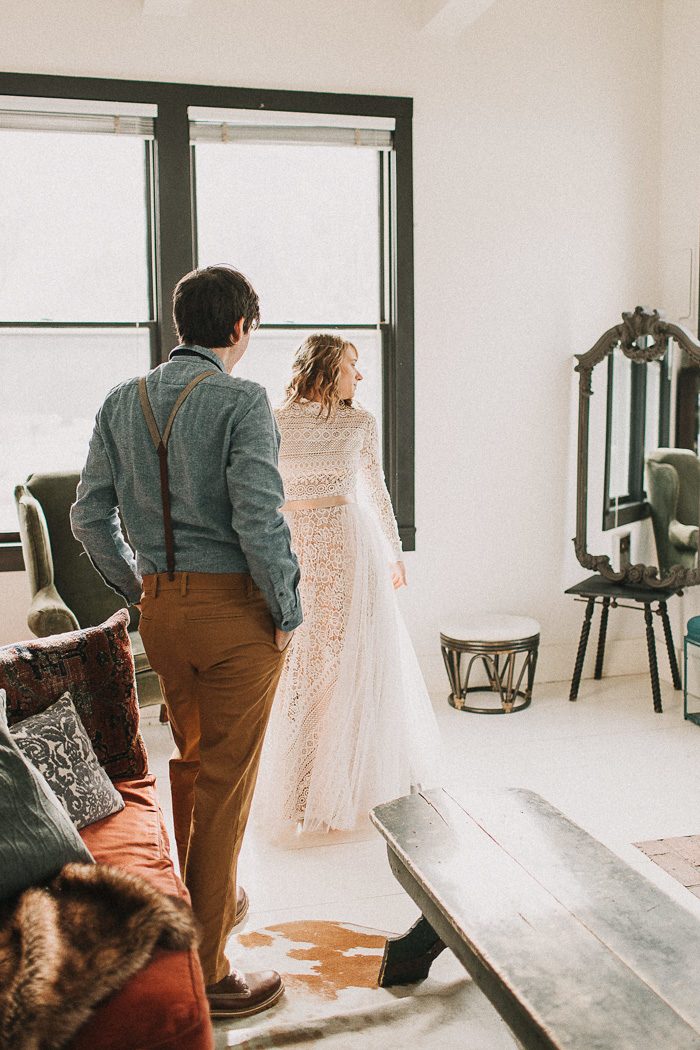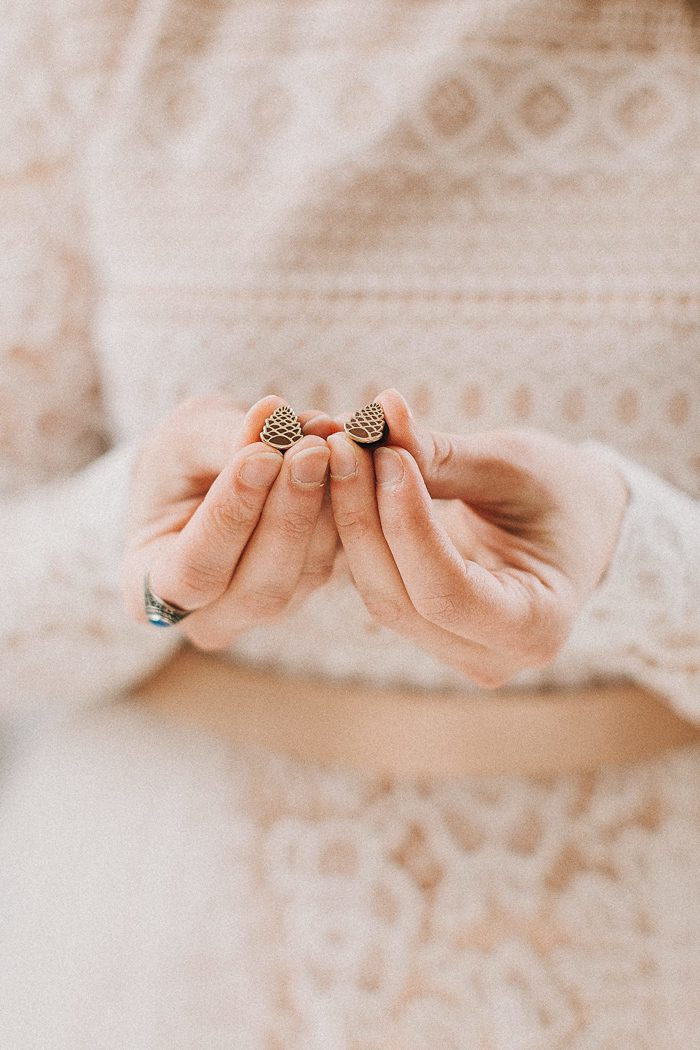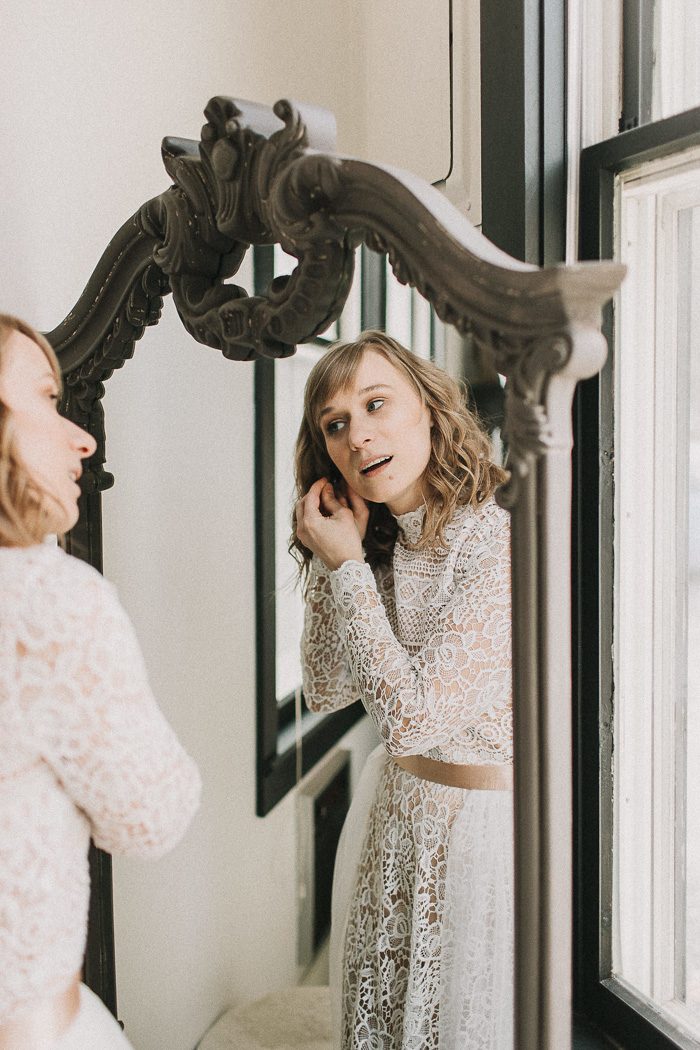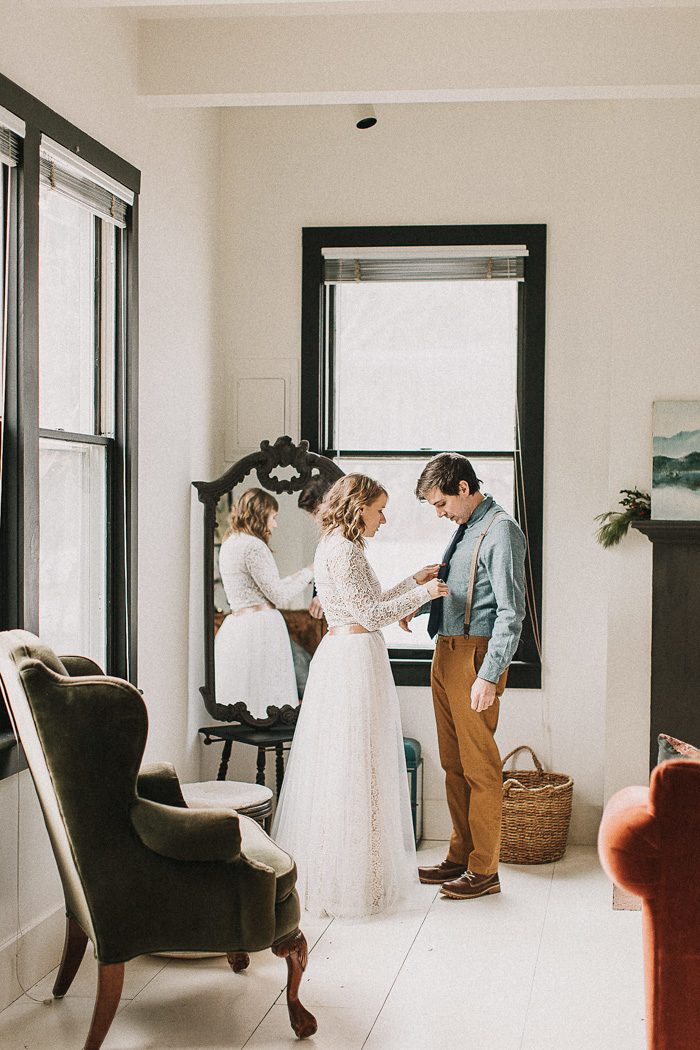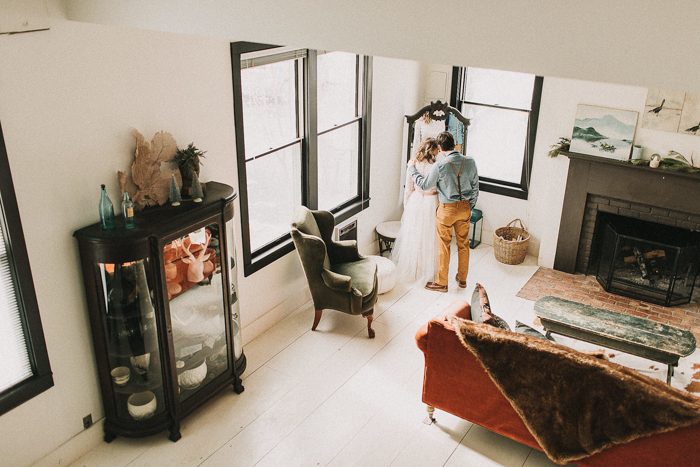 The whole day felt like a ceremony in stages, all uniquely beautiful in their own respect. But still, there's no question that our most memorable moment was strapping micro-spikes over our boots and walking out on solid ice over the frozen yet flowing Kaaterskill Falls. We had to keep our center of gravity low and stomp confidently into the ice to plant our weight while spectators watched from the viewing deck above. Soaked from the mist, smiling, and shaking with adrenaline, we agreed that this was way better the hike we originally planned for!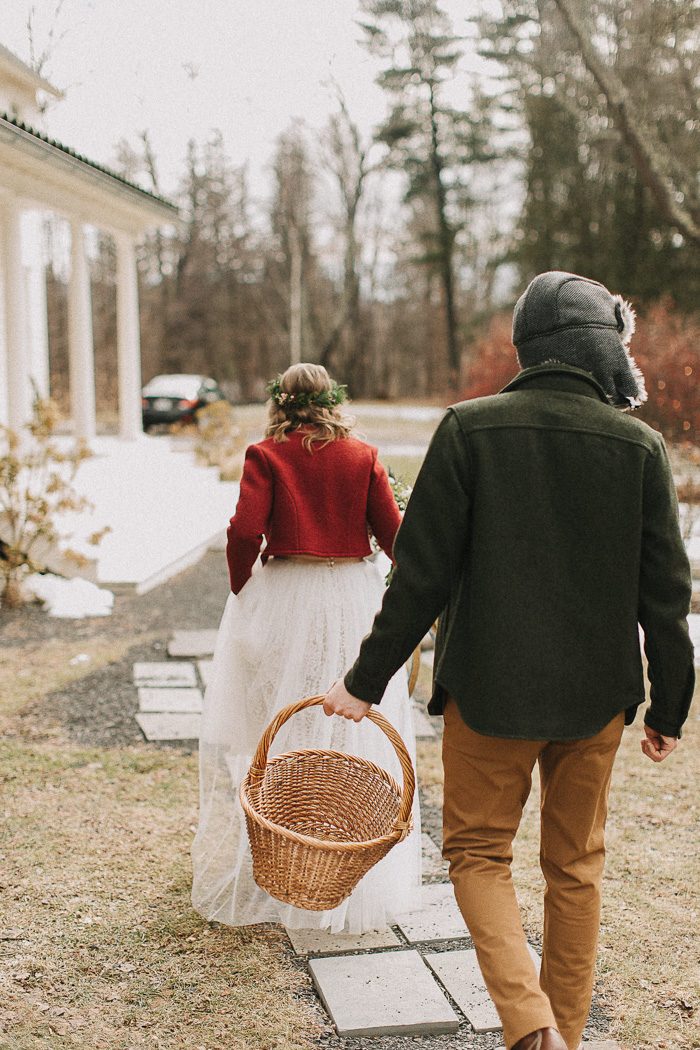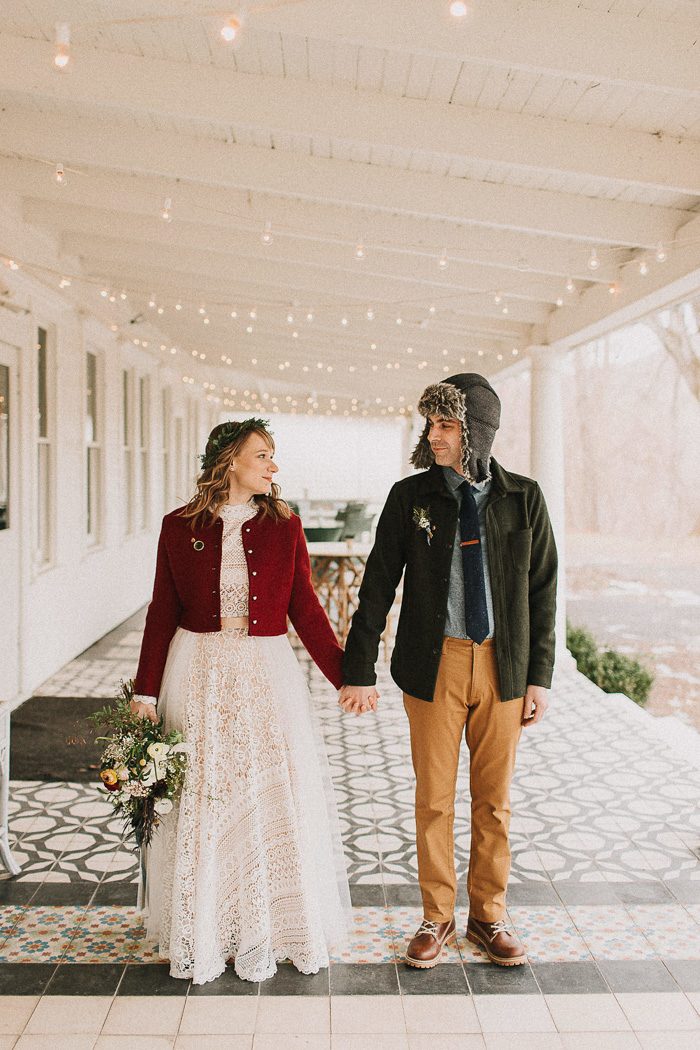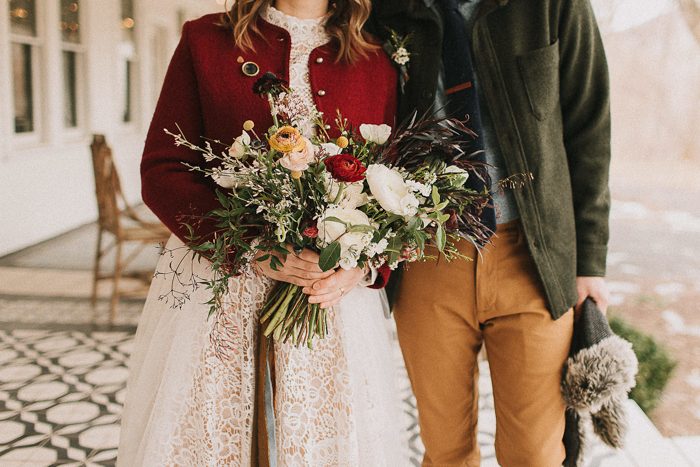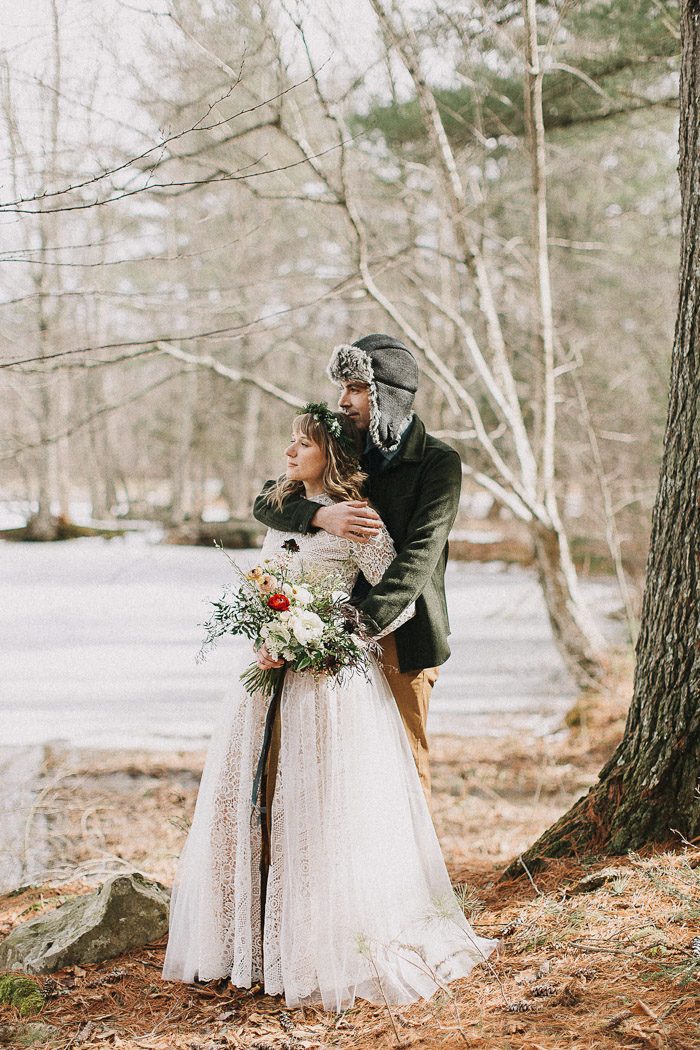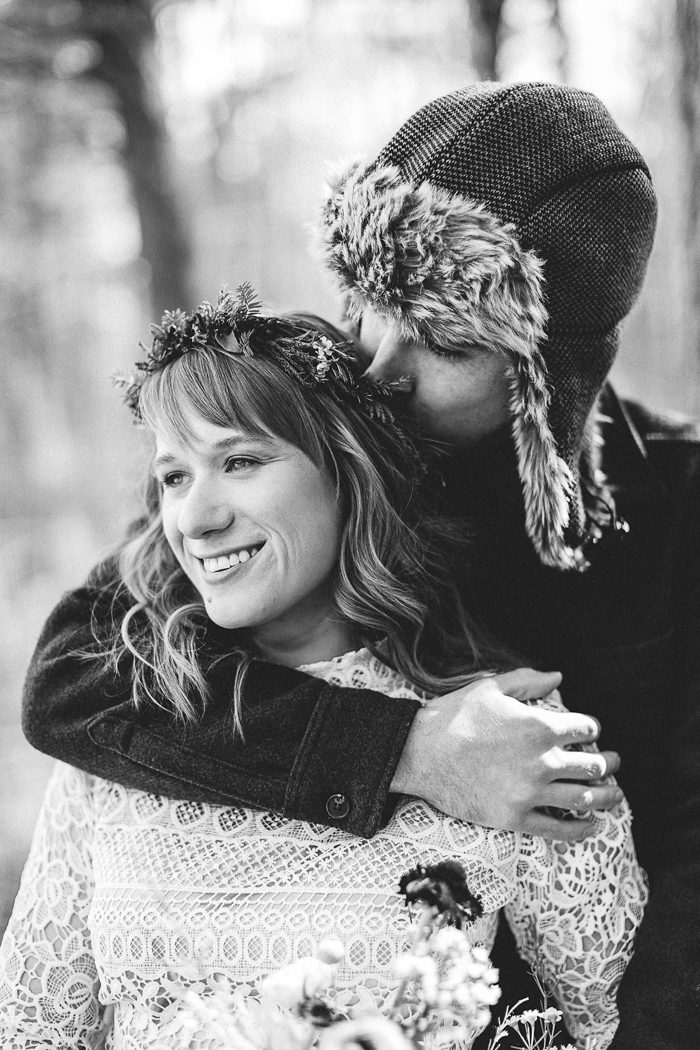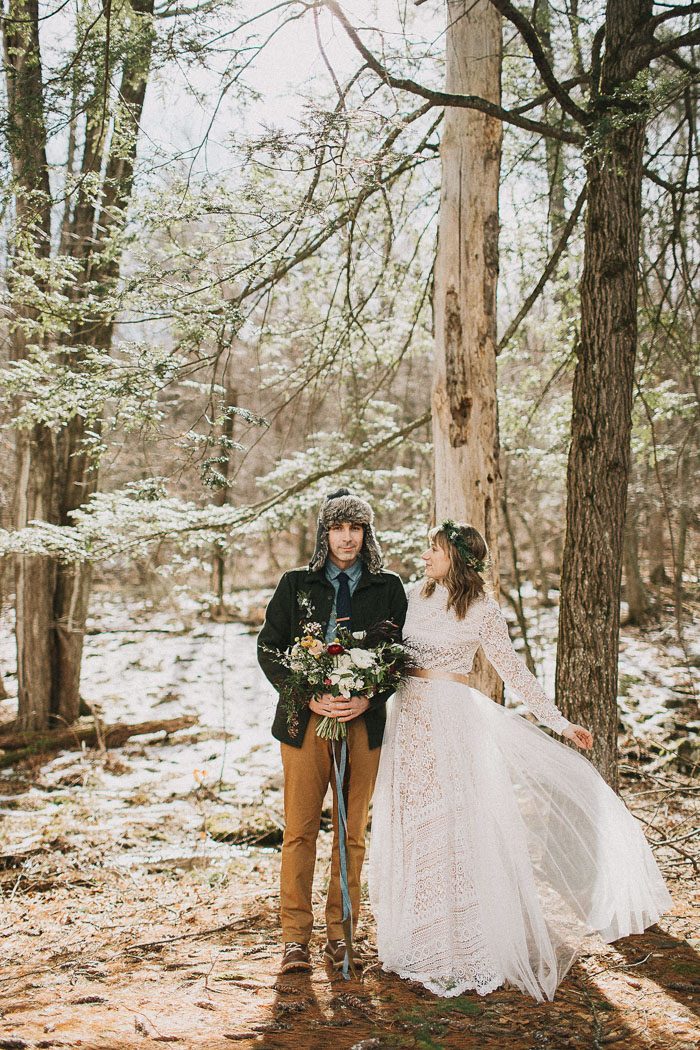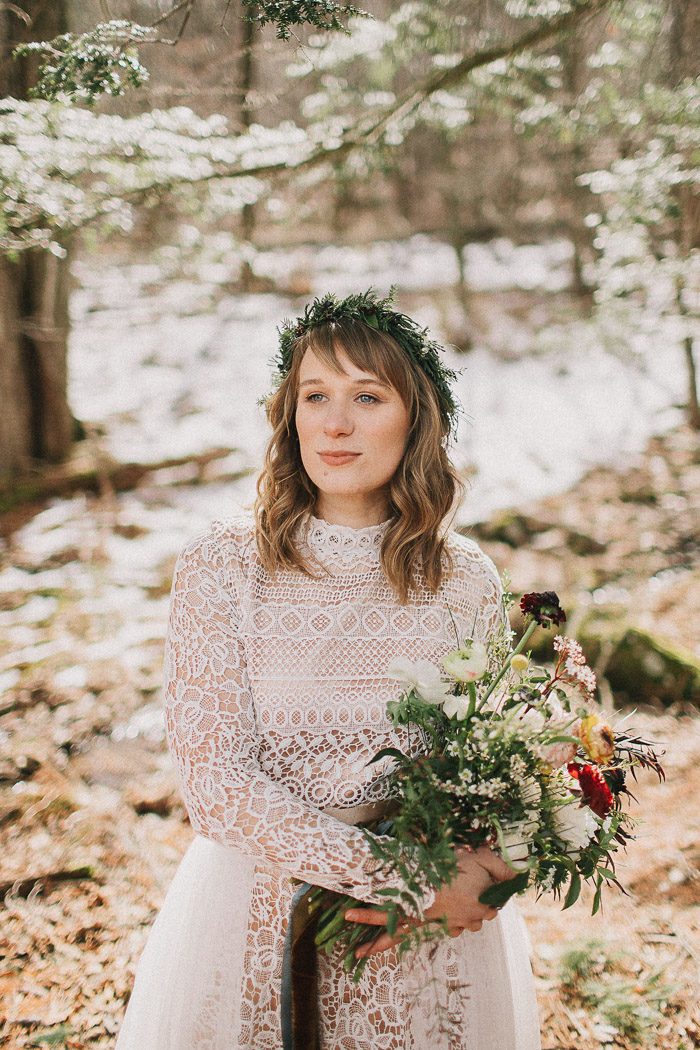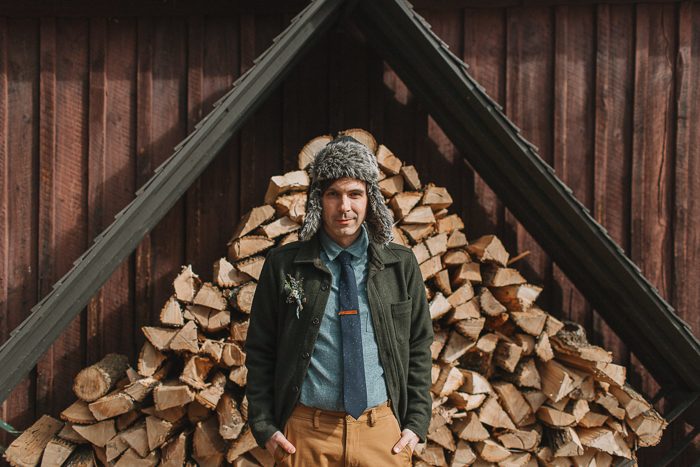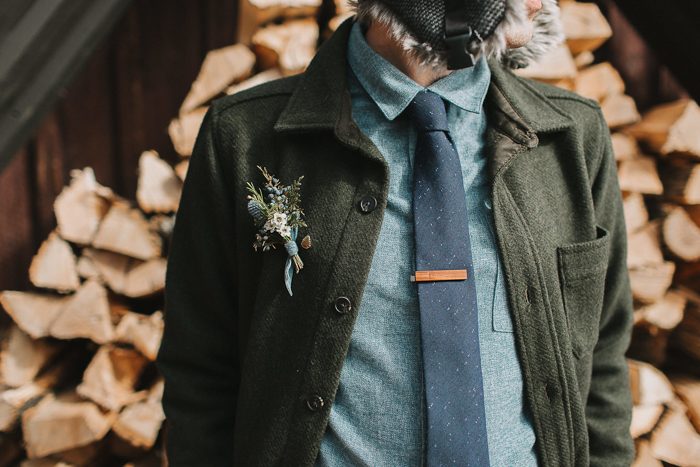 We booked a stay at Foxfire after admiring it from afar since the inn's inception and didn't hesitate to treat ourselves to the private cottage on the property. Since we were traveling alone, choosing to stay at an inn versus an Airbnb allowed us the luxury of not having to plan out our meals or cook for ourselves on our wedding night. The Foxfire family took such great care of us — it really was the most magical place to call our home base.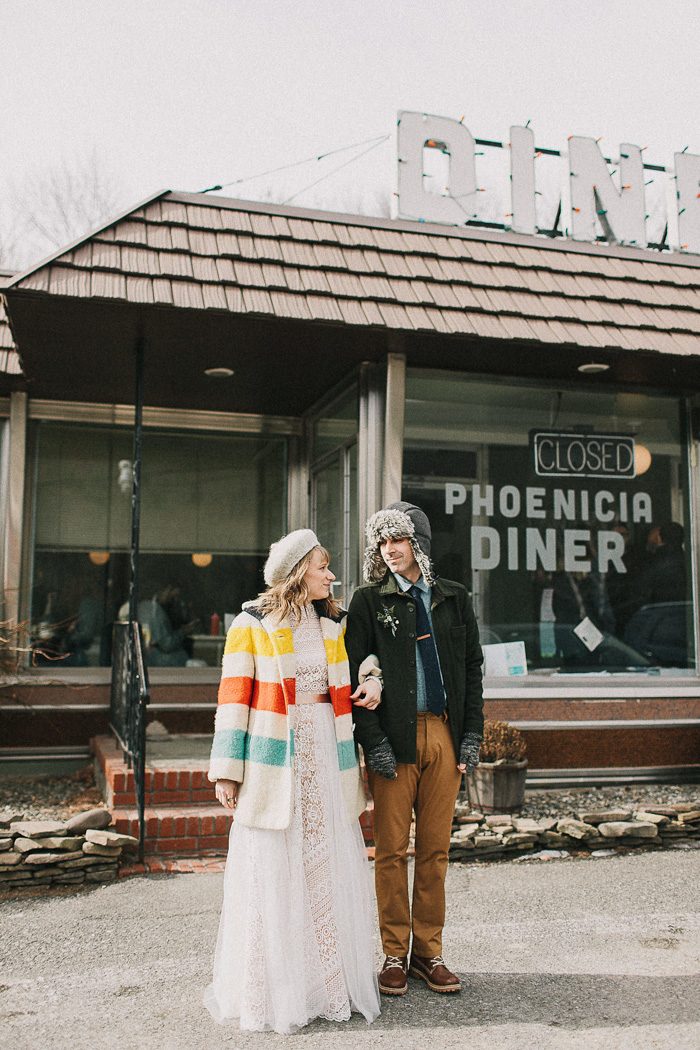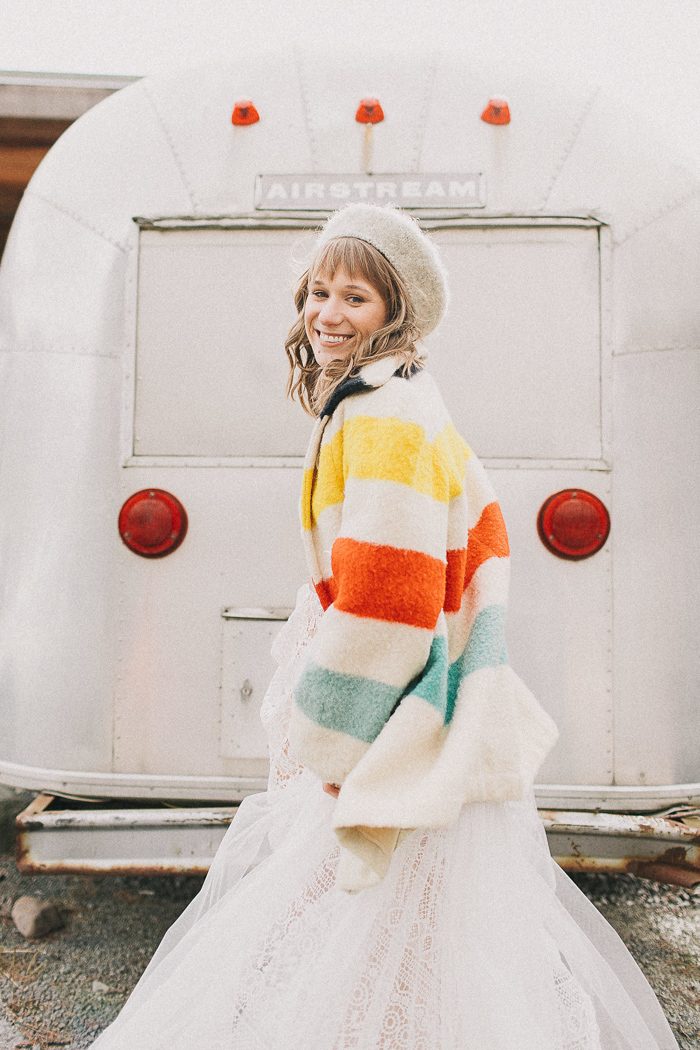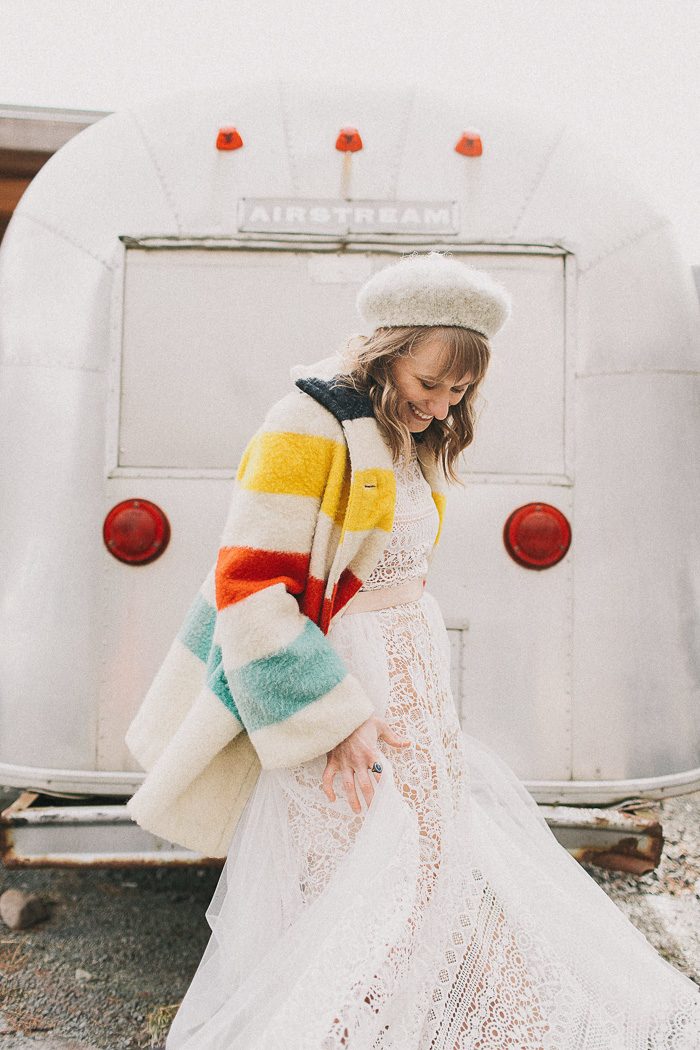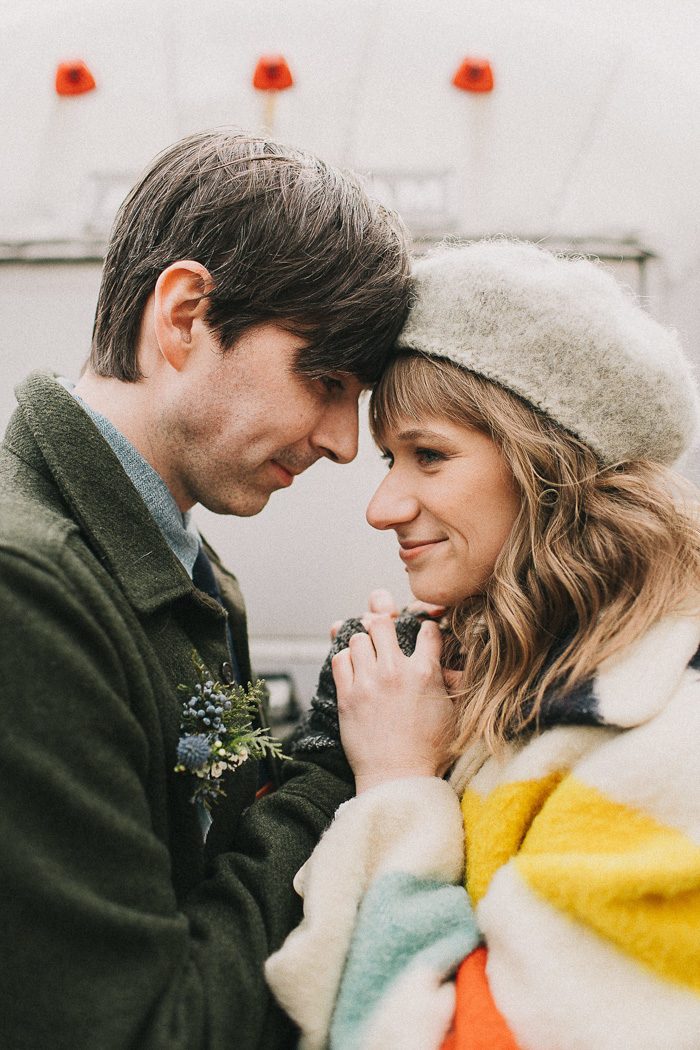 The morning of our wedding was casual with the exception of an unexpected change of plans. Before heading over to the main house for a Nordic style breakfast buffet, we received an email from our hired mountain man, Jeff. All along our plan was to hike Panther Mountain to Giant Ledge, which is a series of overlooks with epic panoramic views of the Catskills. As the professional he is, Jeff checked the forecast for our planned ceremonial hike location early in the morning; considering the cloud cover and low visibility anticipated at Giant Ledge, he offered up an alternative location. With a quick phone call we assured him we weren't worried about the clouds — it was more about the ascent up the mountain for us.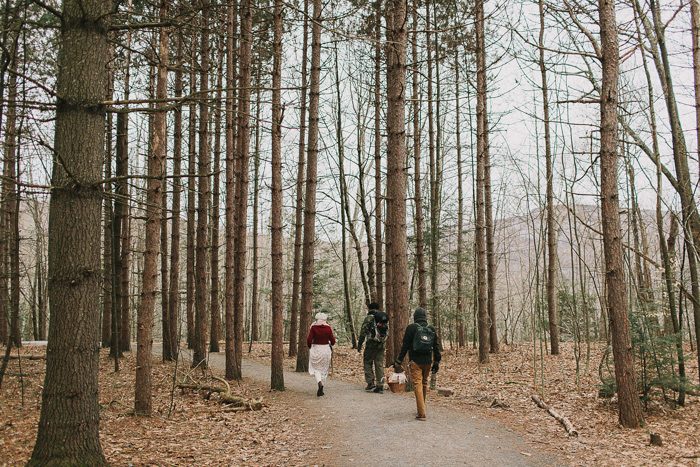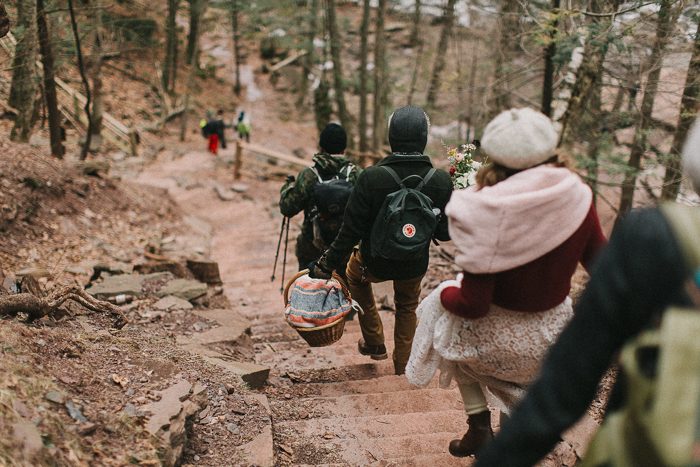 After meeting up with Jeff, he saw what we were wearing and very strongly discouraged hiking to Giant Ledge. We were bummed and stubborn about not changing our plan. We kept insisting we could handle it. We were okay getting dirty. But, once he said that it would be a safety concern to hike as we were dressed, we heeded his advice and conceded. The alternative plan was to hike historic Kaaterskill falls, a 30 minute drive through the mountains to Hunter, NY. We just went with it, skeptical but trusting that our guide wouldn't do us wrong.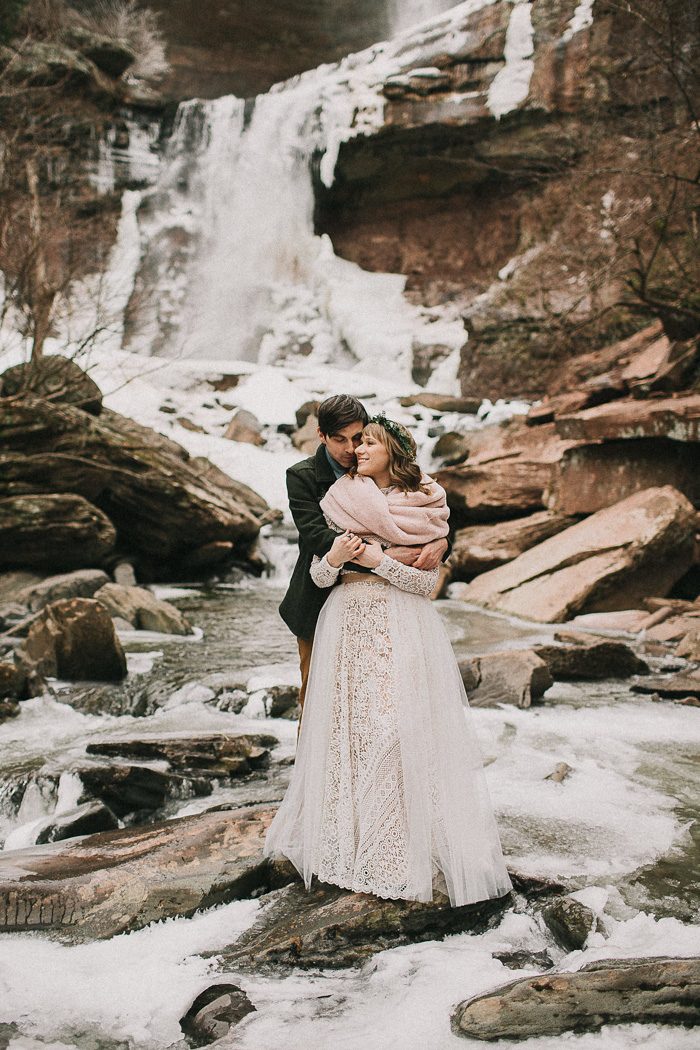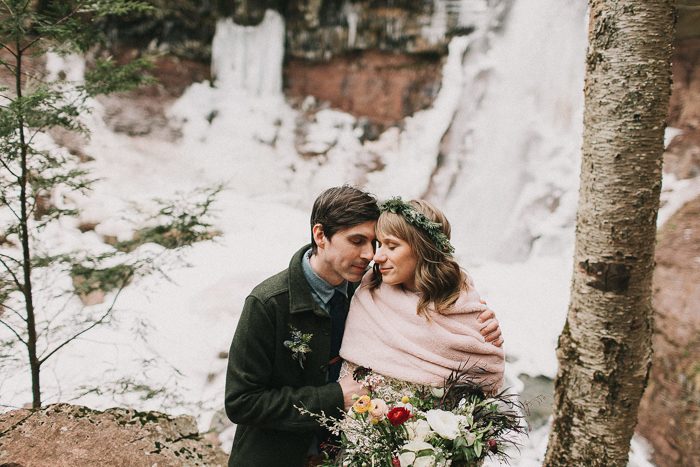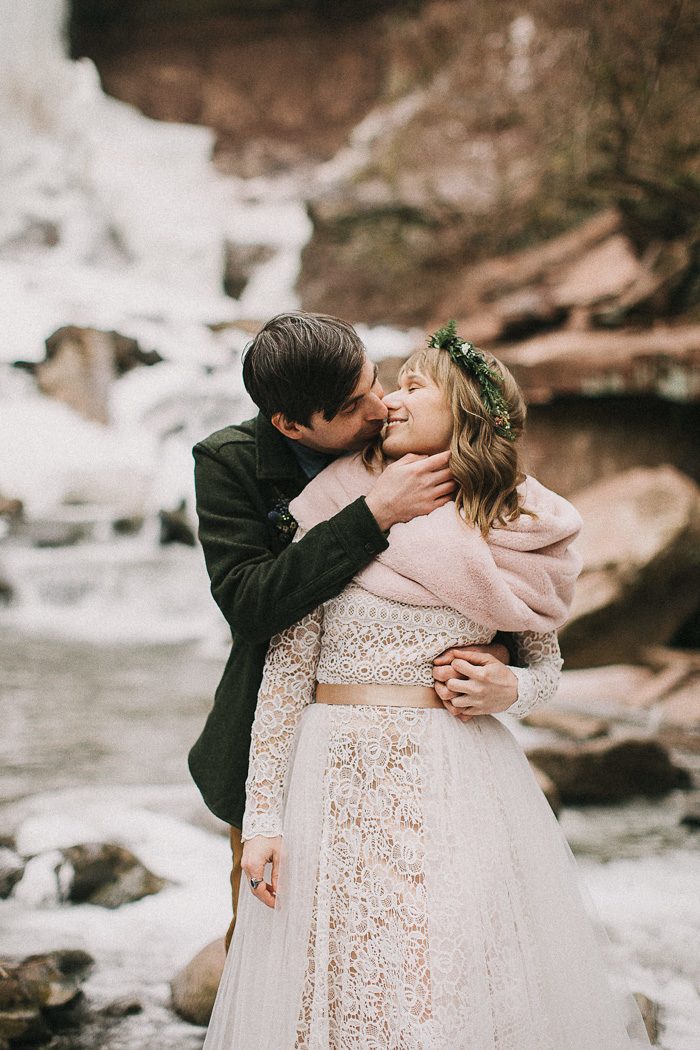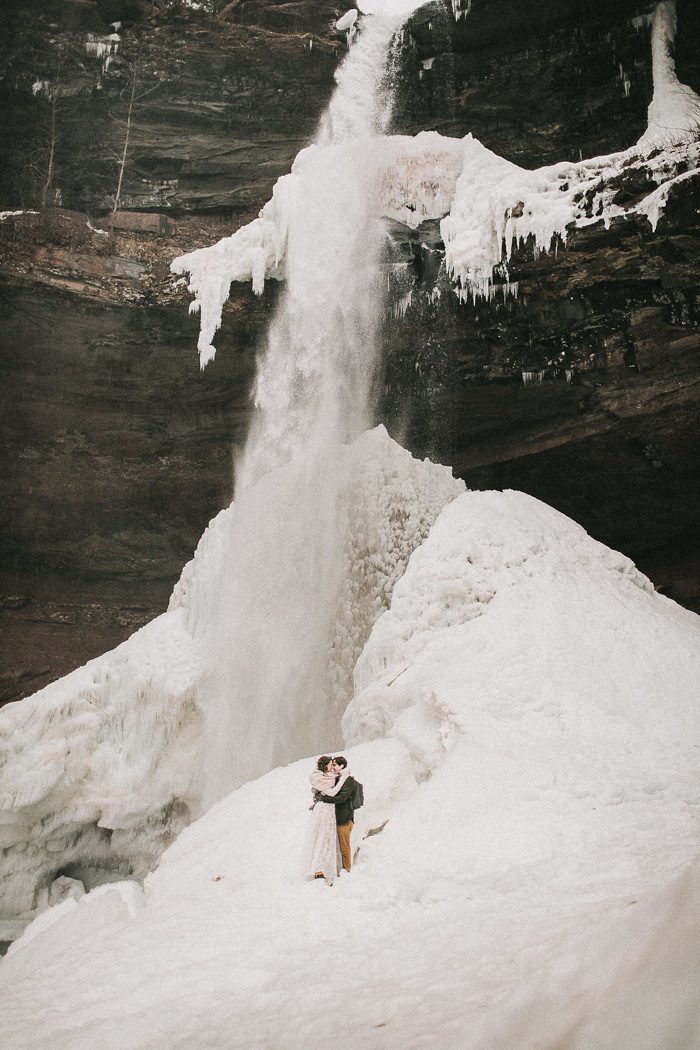 Turns out, the hike around the falls was more gorgeous and exciting than we could have imagined. We woke up expecting to climb a mountain and ended up embracing on a frozen waterfall. Goes to show you that it pays to go with the flow.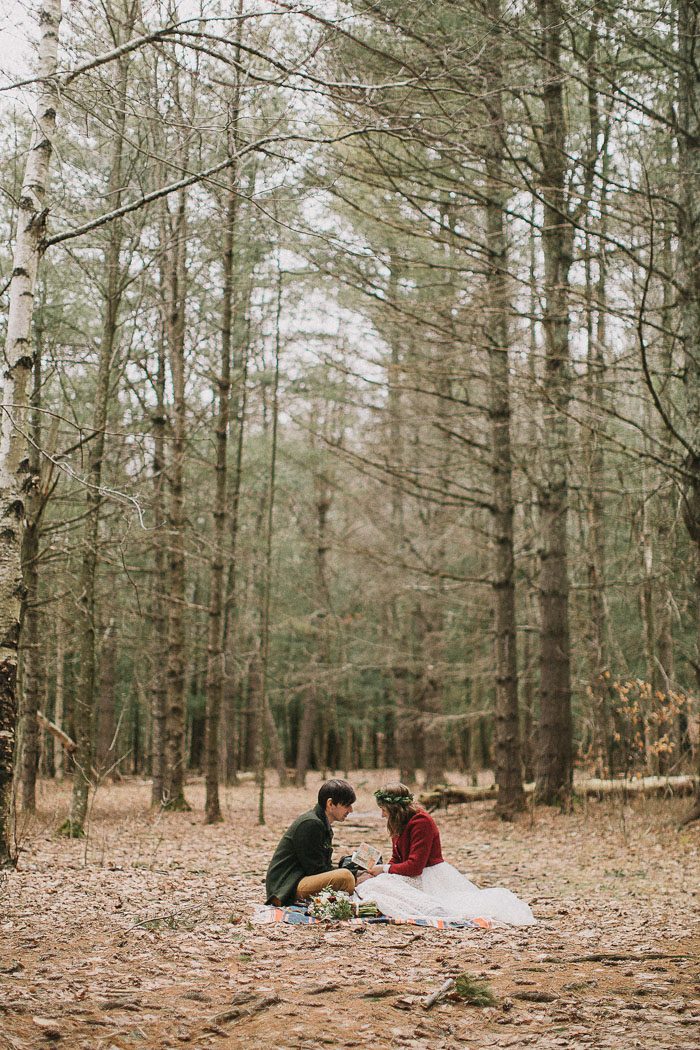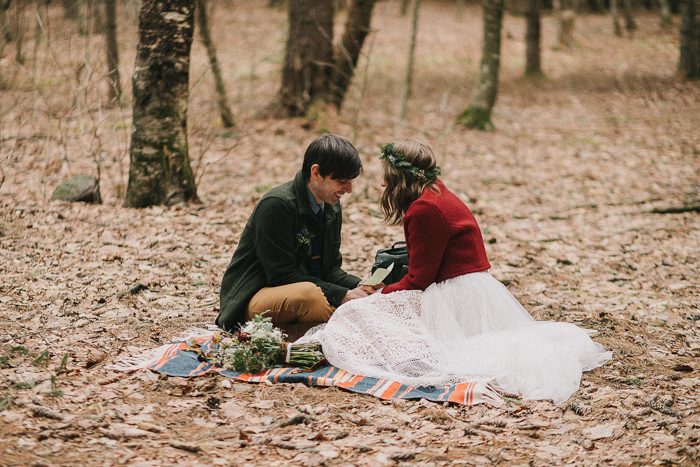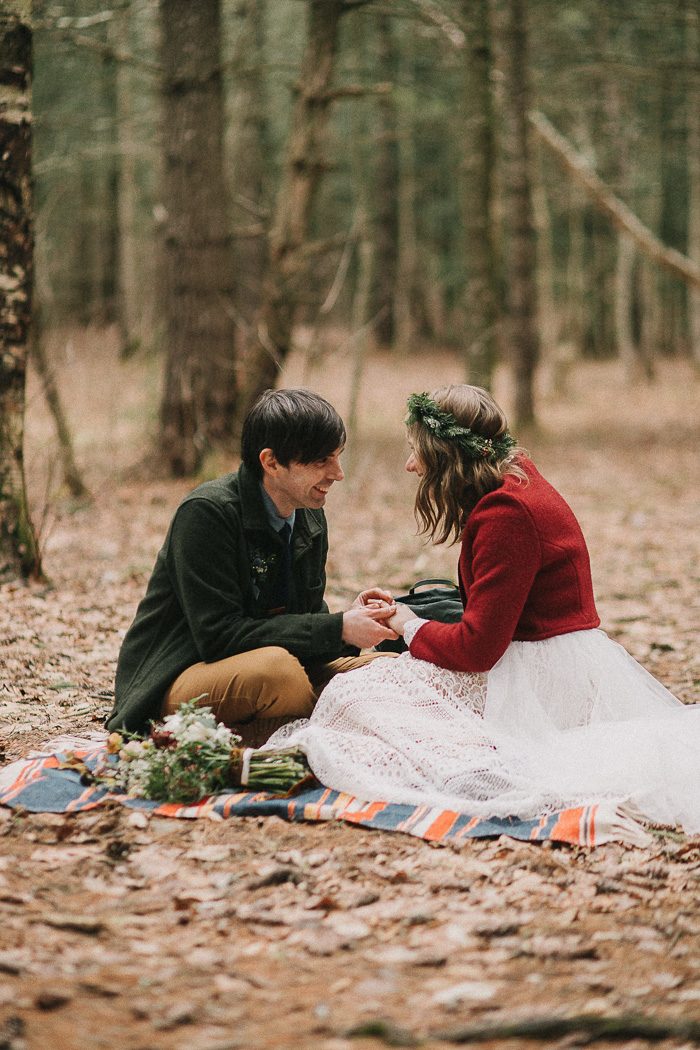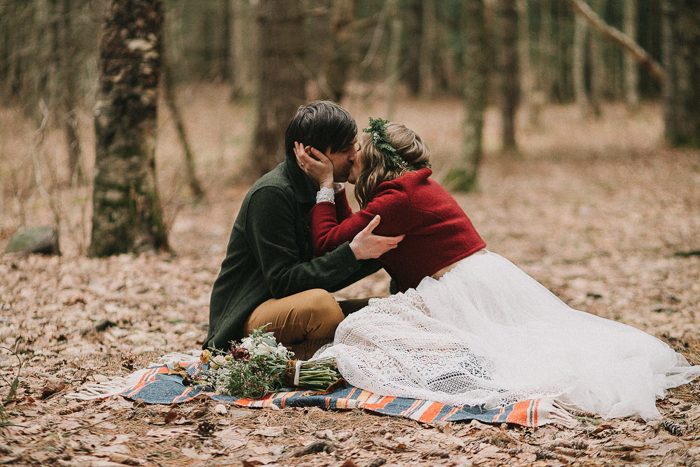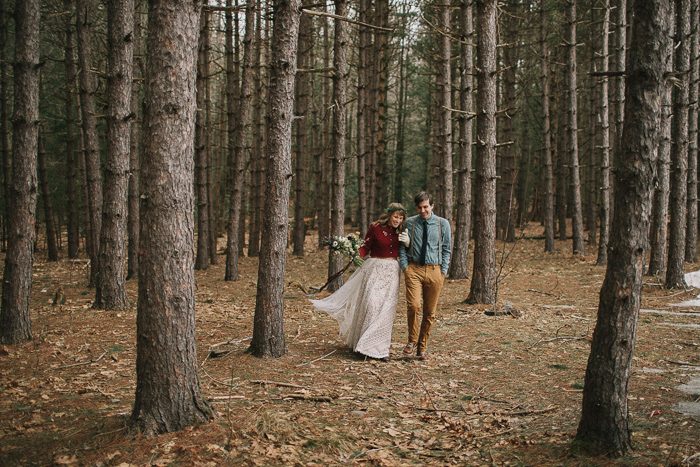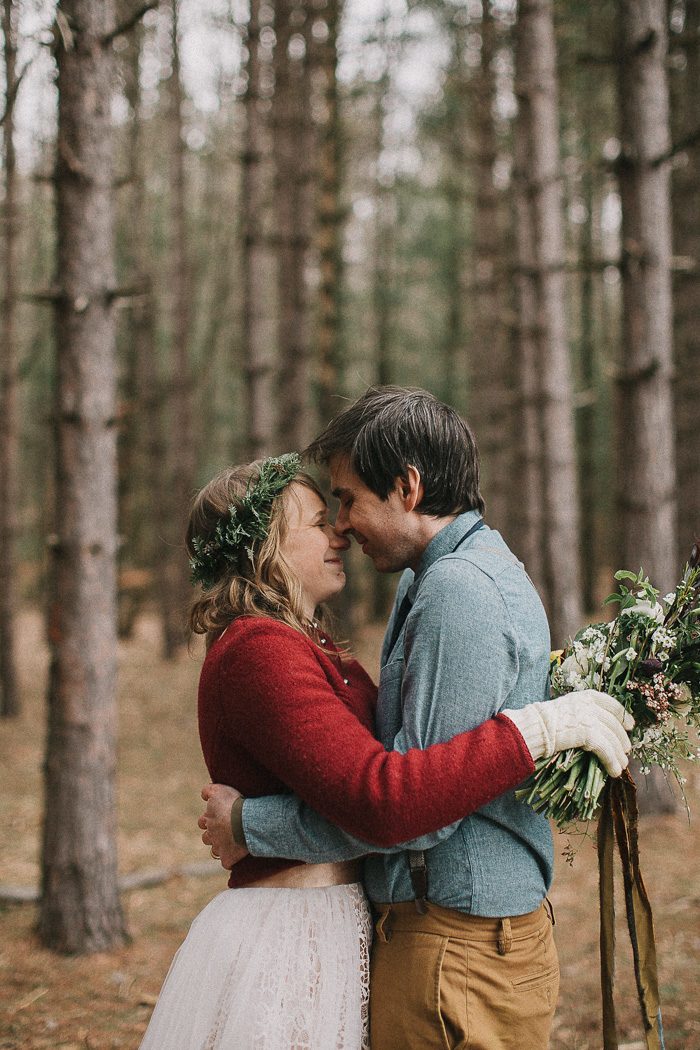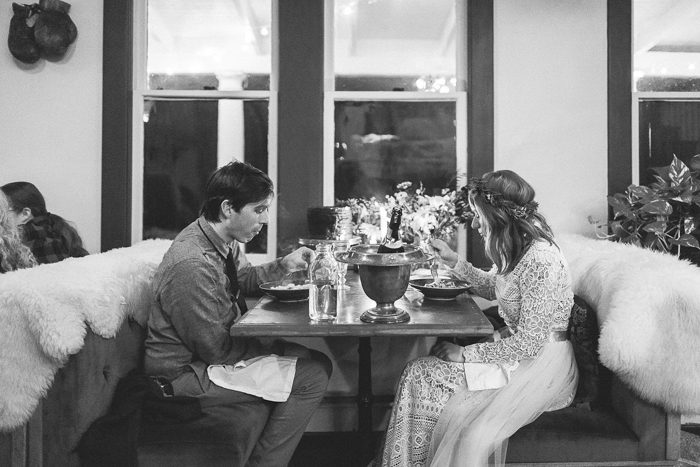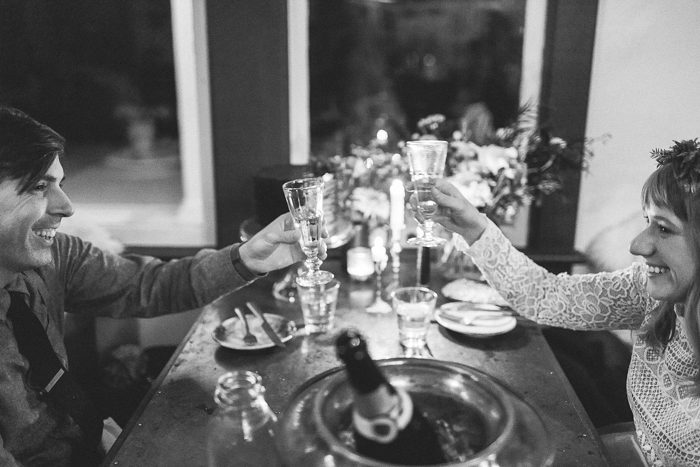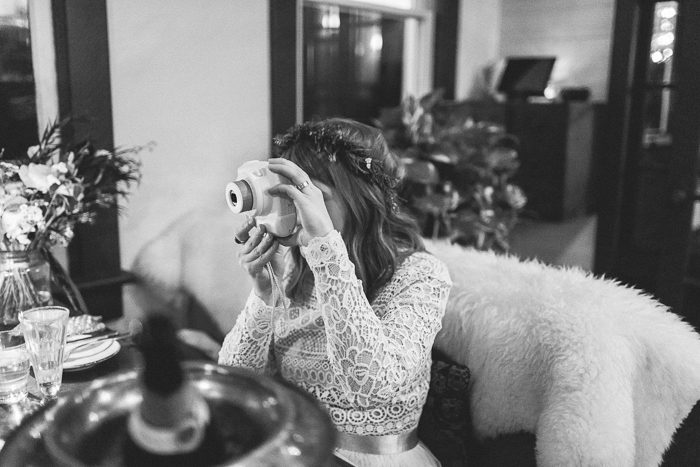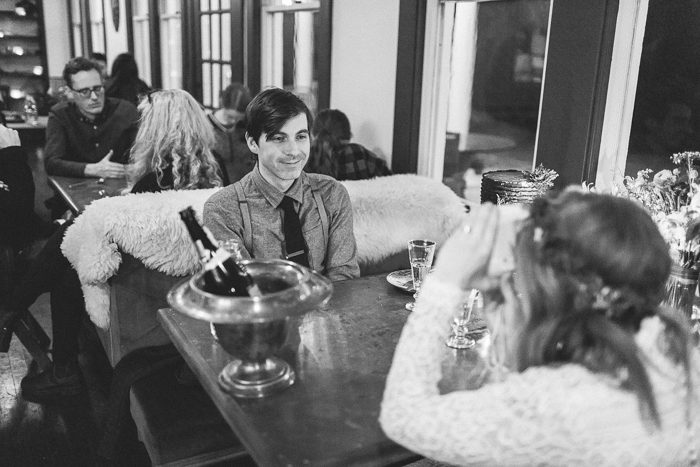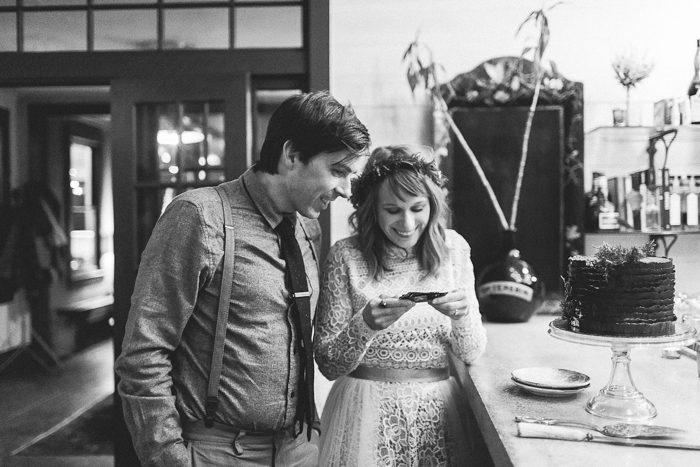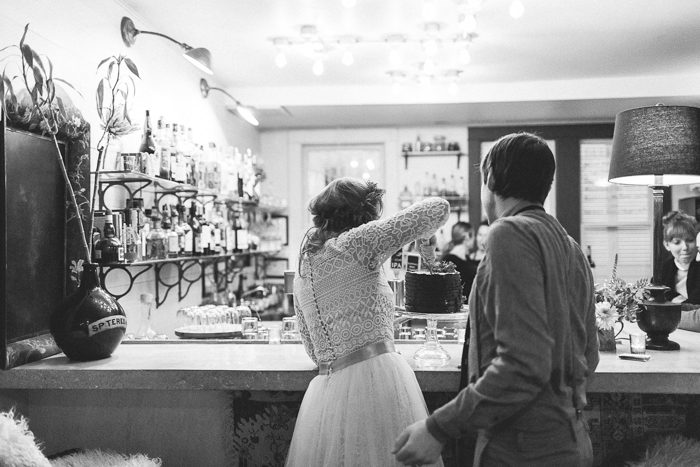 Our biggest congratulations to Lisa and Matt, and a special thanks to Courtney Sinclair Photography for sharing this magical Catskills elopement with Junebug! Looking for more elopement inspiration? This stylish couple exchanged emotional vows at their Muir Woods elopement!