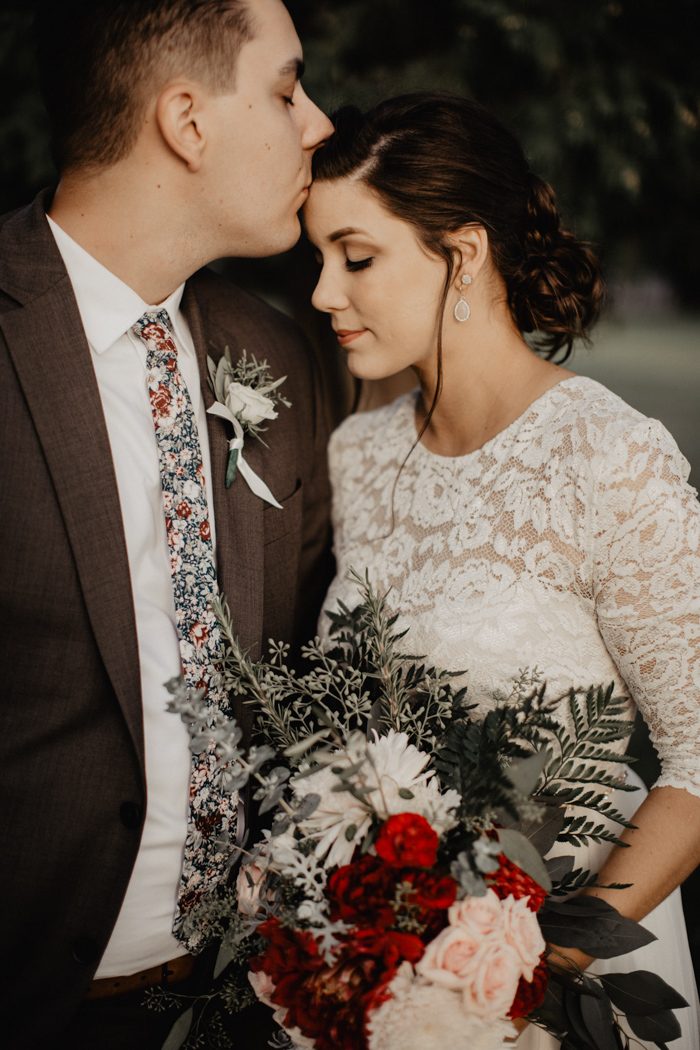 When wedding photographers Jessie and Zac, professionally known as The Sturgeons, planned their wedding, they followed their creative and relaxed intuition and ended up with a warm and cozy Camp Walden wedding that celebrated nature in all its beauty. Nearly every detail of this lovely event was either handmade by this creative duo or by their equally talented family and friends. The camp venue, which is also where Zac proposed, offered the perfect rustic backdrop for their relaxed design and allowed the handmade macrame accents and flower arrangements, the hand-sewn pillows, the hand-lettered signage, and the homemade desserts to take center stage. Jessie looked flawless in a Willowby by Watters gown, braided bun, vintage-inspired jewelry, and natural makeup, and Zac looked utterly handsome in his Collection by Michael Strahan suit and floral print tie. We imagine it could be nerve-wracking to shoot the wedding of fellow wedding photographers, but Jenna Borst captured every moment with ease and intense attention to nuance.
The Couple:
Jessie and Zac
The Wedding:
Camp Walden, Cheboygan, Michigan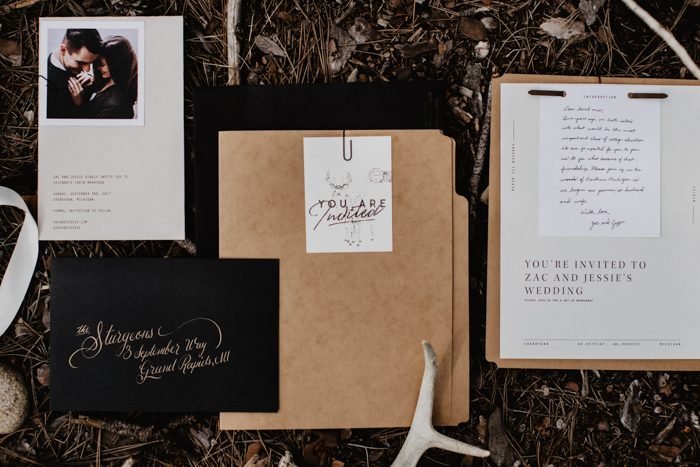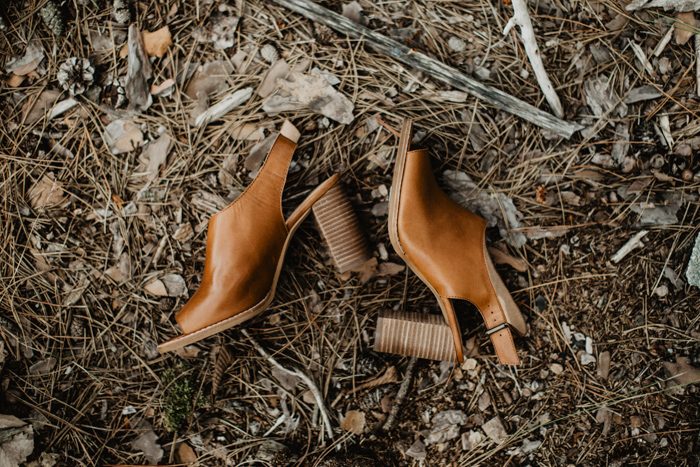 We are huge gift givers, so this was a really fun part of the process. I gifted Zac with a leather messenger bag from a local shop in Grand Rapids. Zac gifted me with a custom box with my name engraved on the side. There are 8 compartments, and I have been able to open two so far: the wedding day and the honeymoon compartments. Each contained a letter and a small gift regarding that moment. For example, the wedding day gift was a handkerchief (something blue) that was his Great Grandmother's. We'll have to wait and see what first dog, house, and child contain next!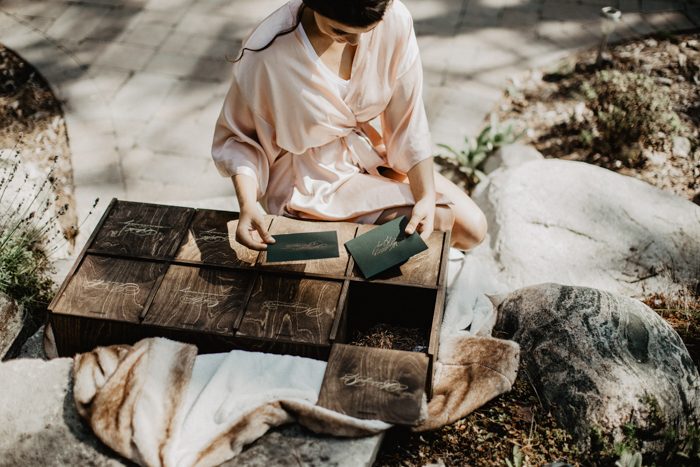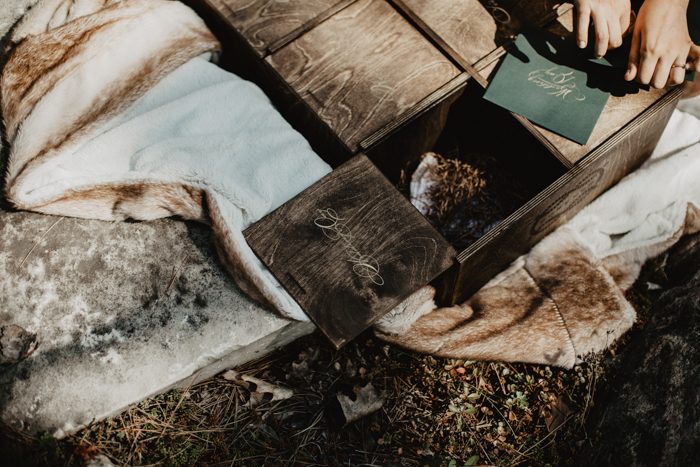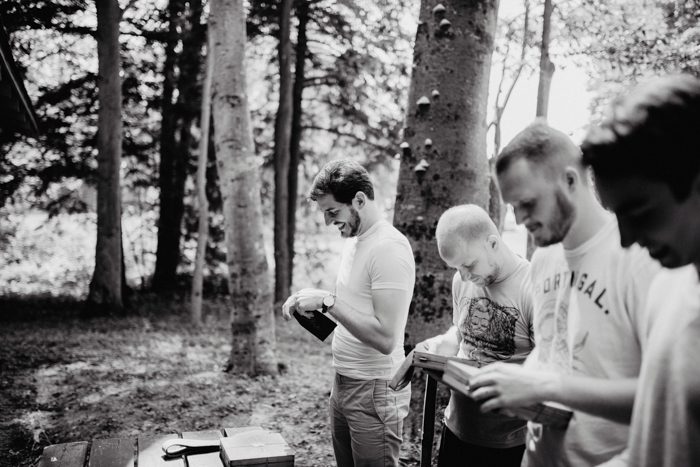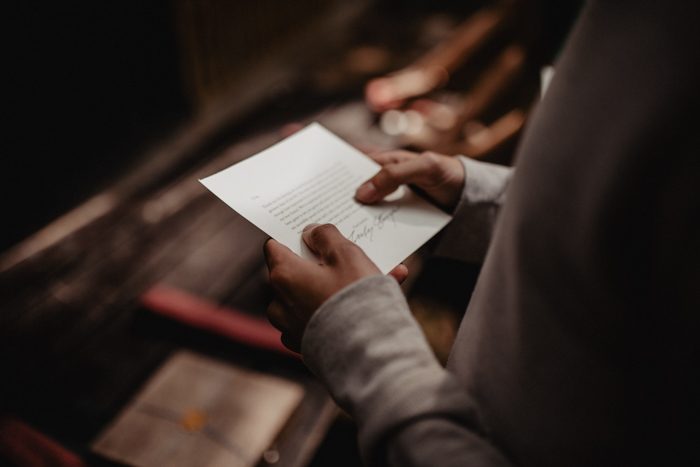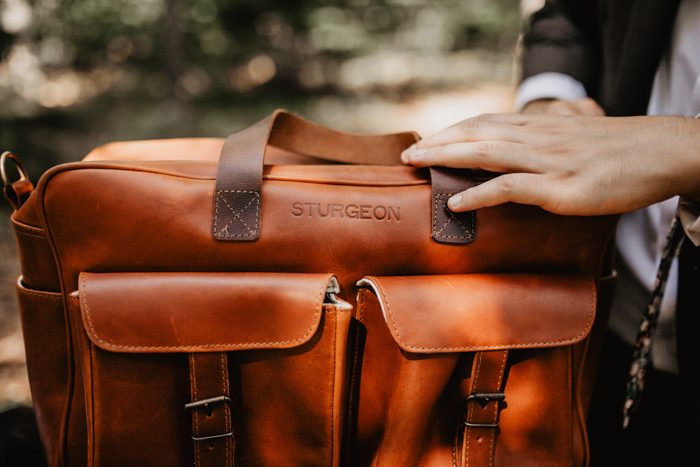 My parents own a house on a small lake in Northern Michigan and since we've started dating we have been going up there for mini vacations to get away from all the busyness of life. It's our little respite. We'd always take walks through the summer camp next to the property during its offseason and it just became so special to us. Zac ended up proposing at the camp (he set up lights in a cabin and had a banner he designed) so we obviously knew it was where we had to be married.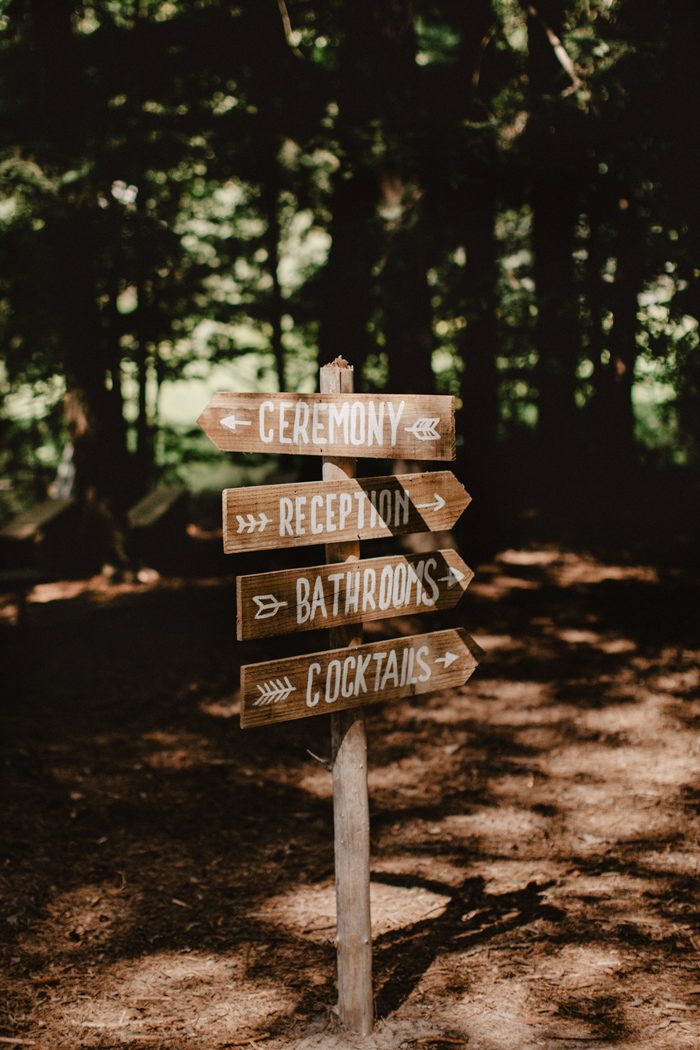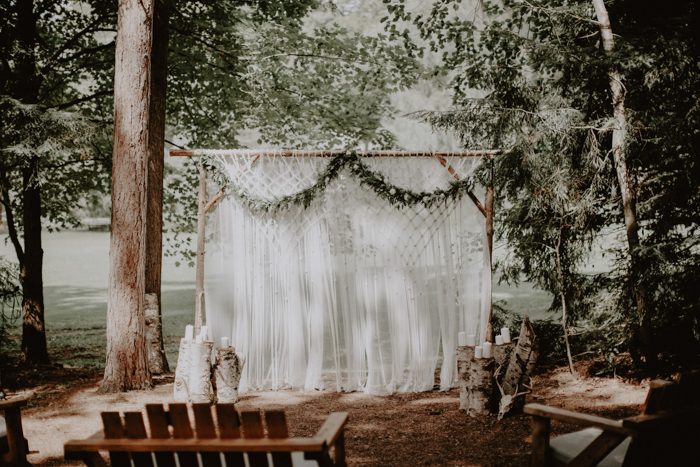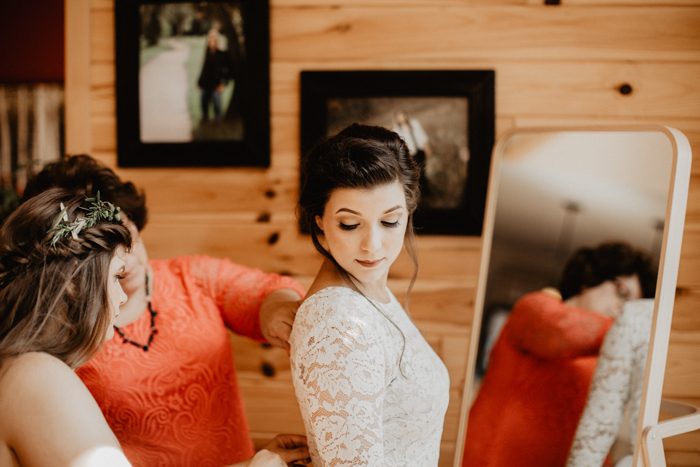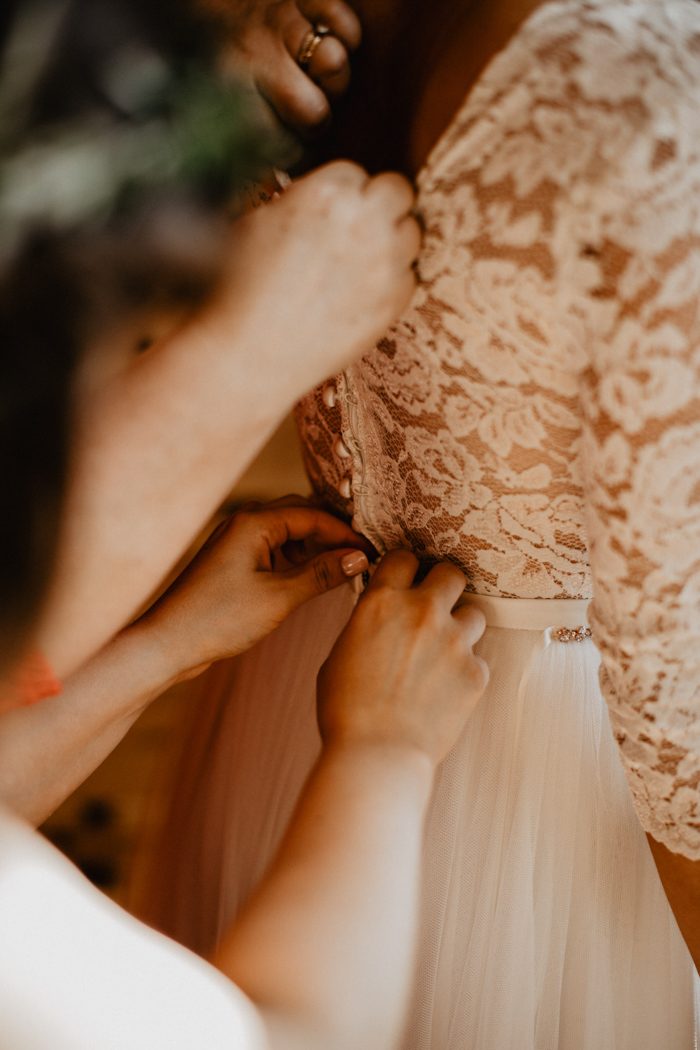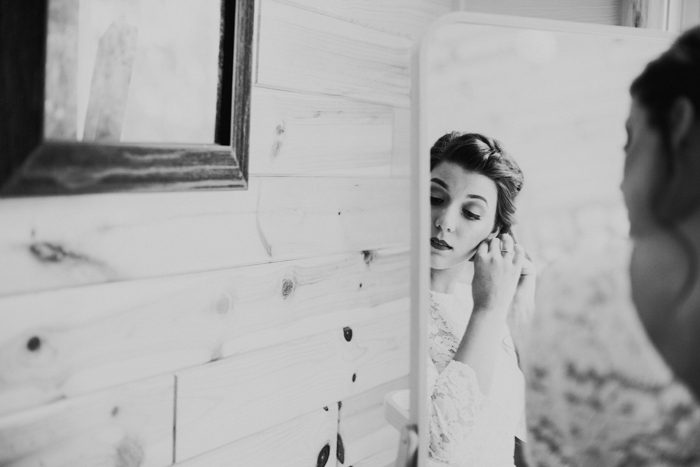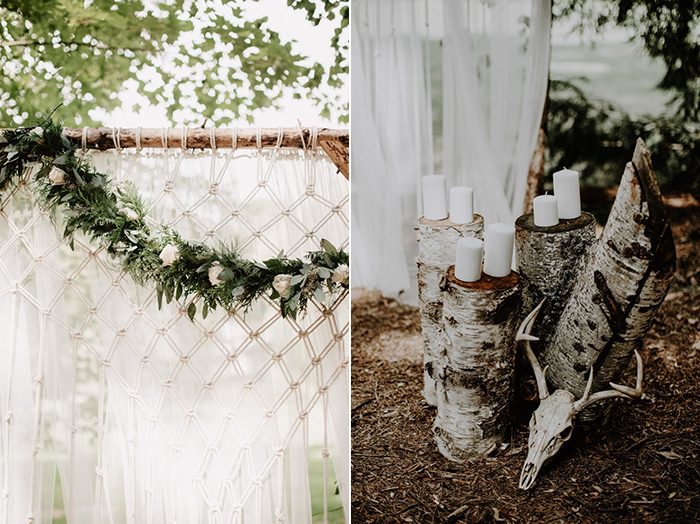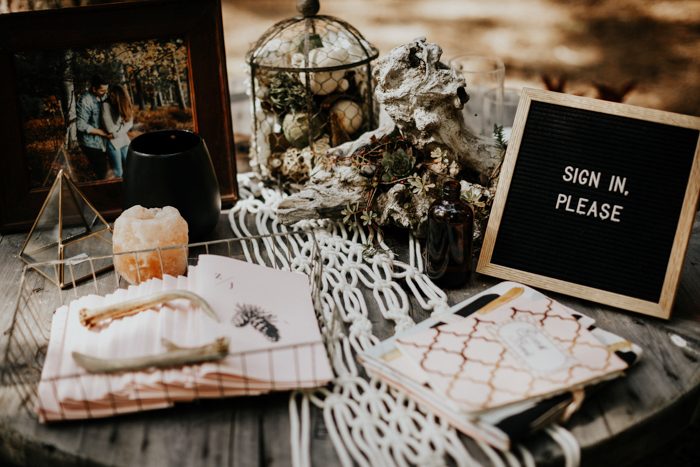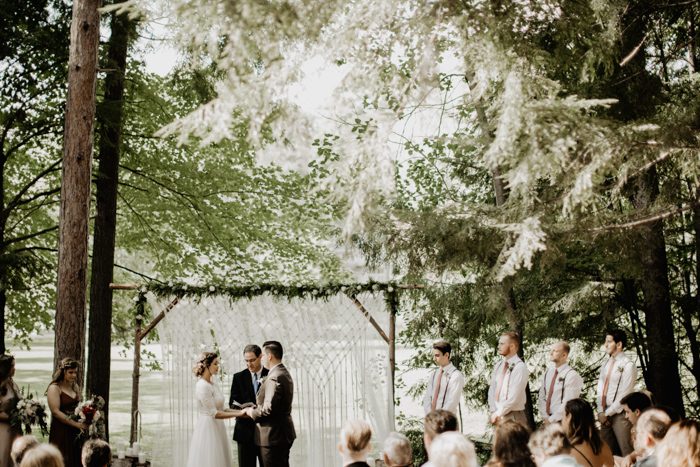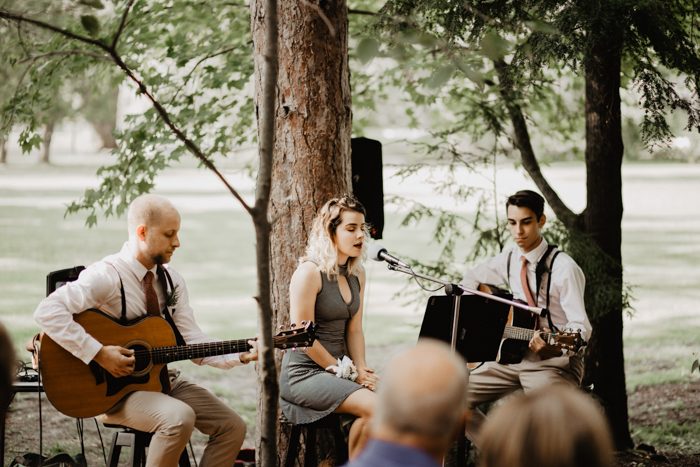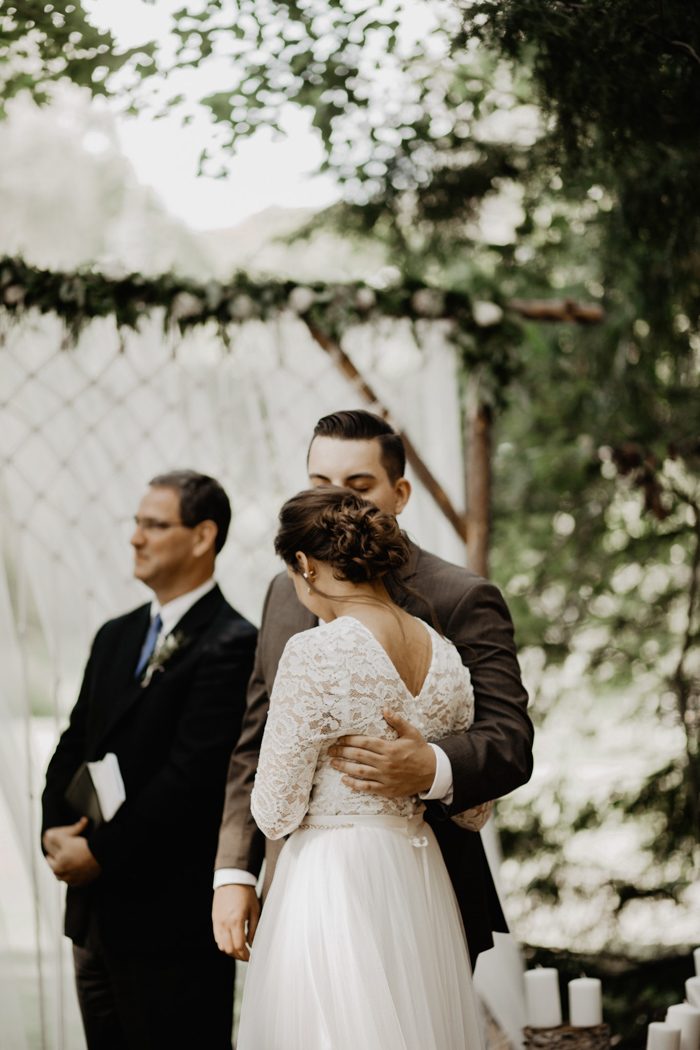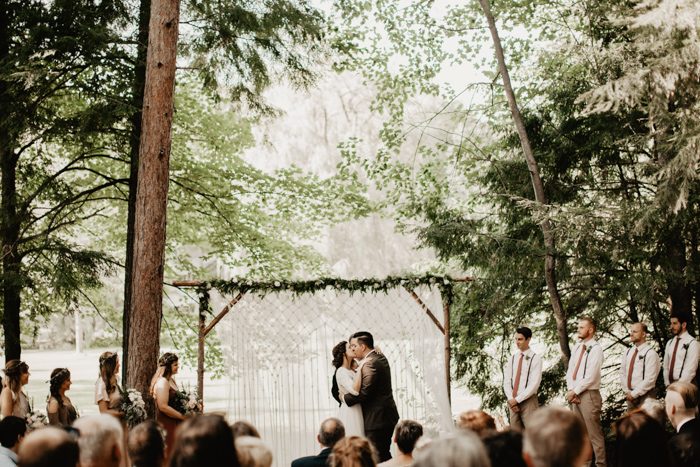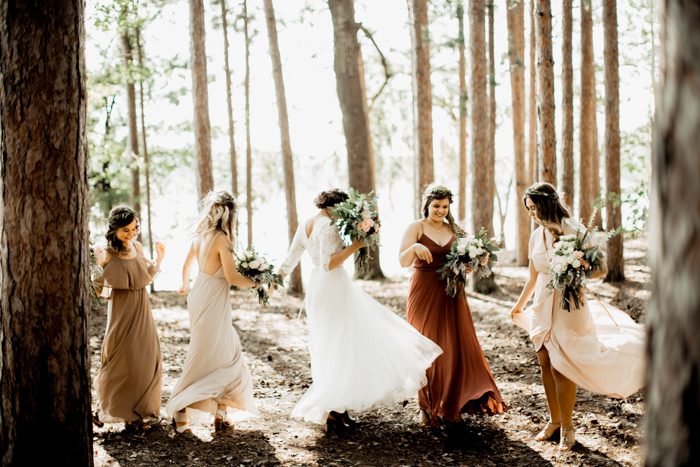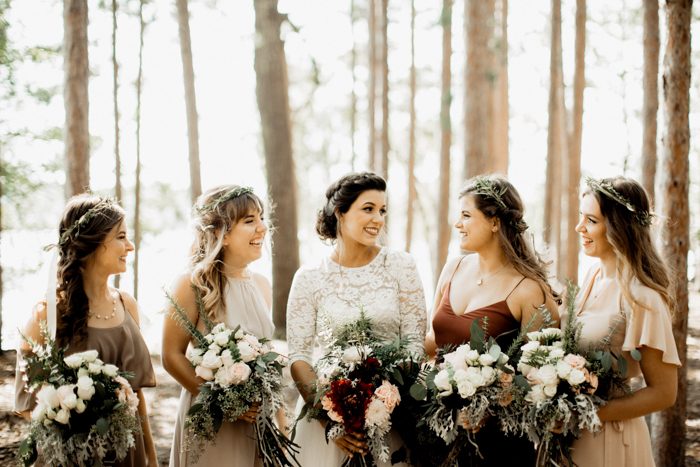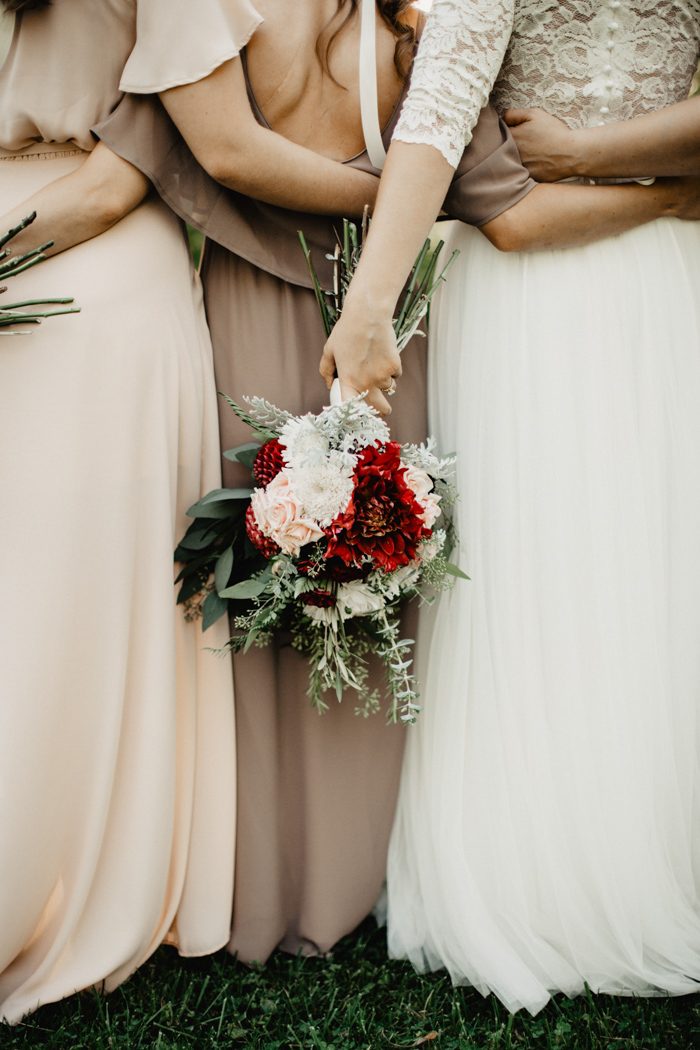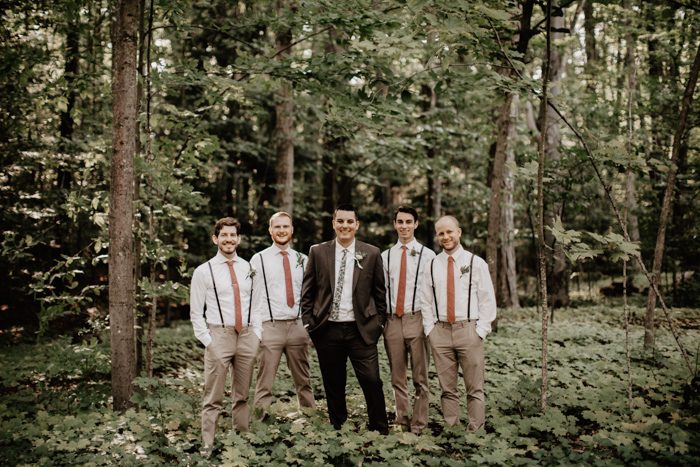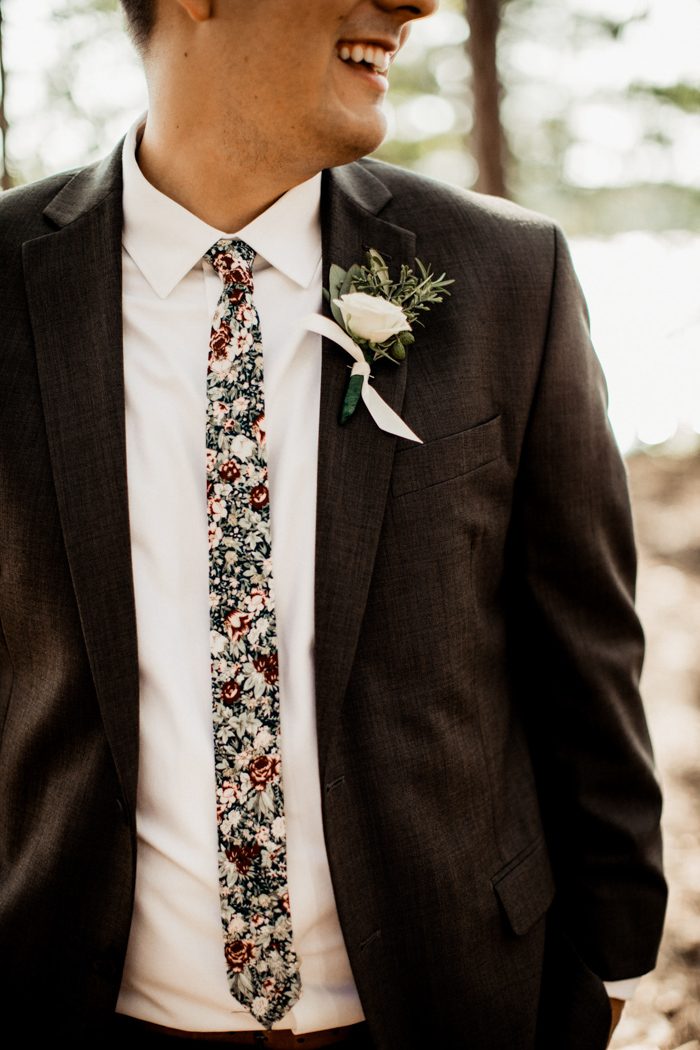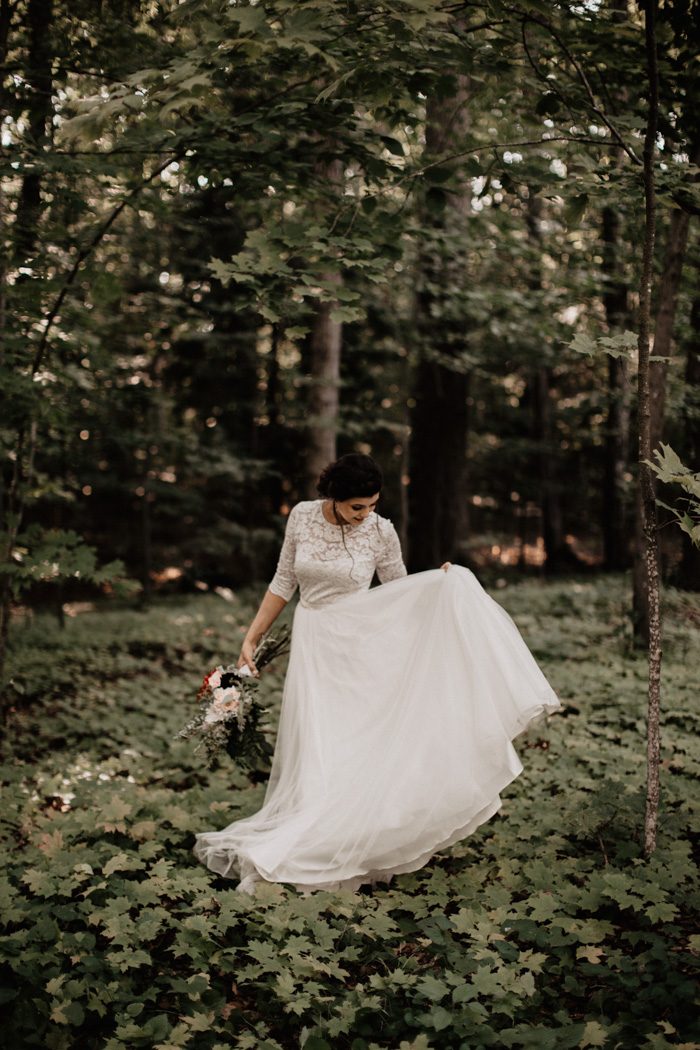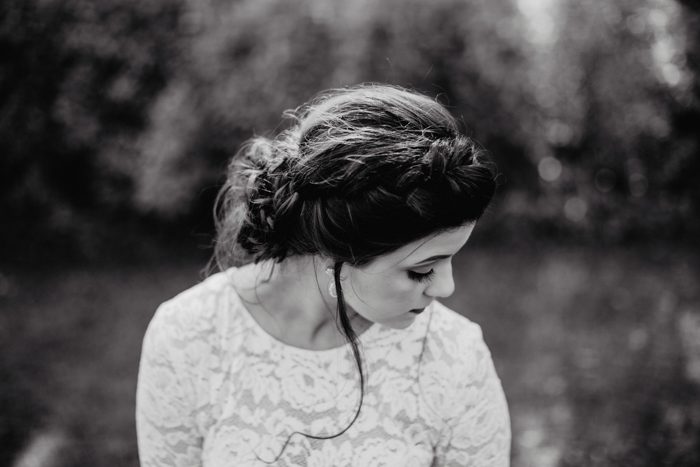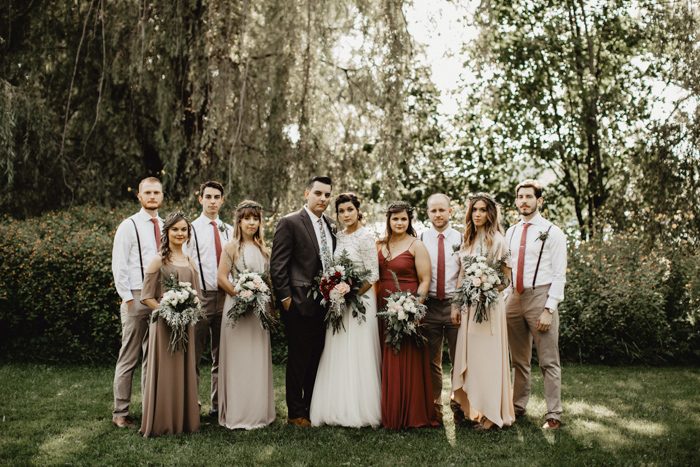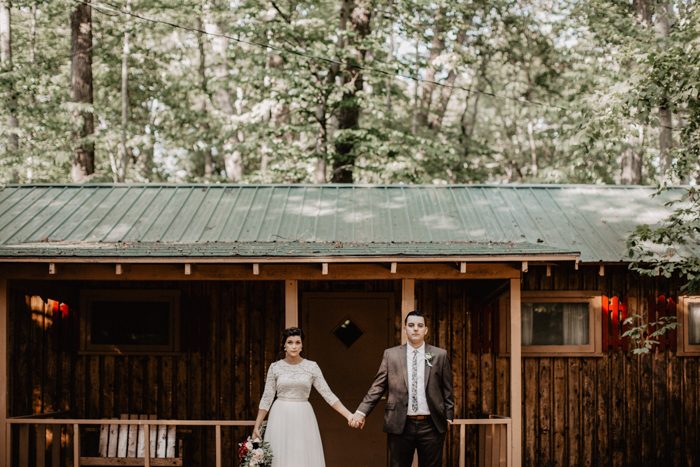 The entire day was crafted by us or loved ones. It was amazing how many helping hands and creative people we are so lucky to be surrounded by. Everyone poured their talents into our wedding, from Jessie's sister who made the bouquets to Jessie's mom who made a handmade book for us to keep memories from the wedding in. Jessie's dad made the ceremony arch to hang the macrame Jessie made on, Zac's grandma sewed pillows and cushions for our benches, and Zac's mom baked pies for those with dietary restrictions. Zac hand-lettered all the invitations and name cards and both of us made and printed our own save the dates and invitations, Zac's best friend, Spencer, illustrated our portraits and other pieces for our invitations, and a classmate from school screen printed our gifts to our guests. There was a lot of love poured into our wedding, and we are eternally grateful!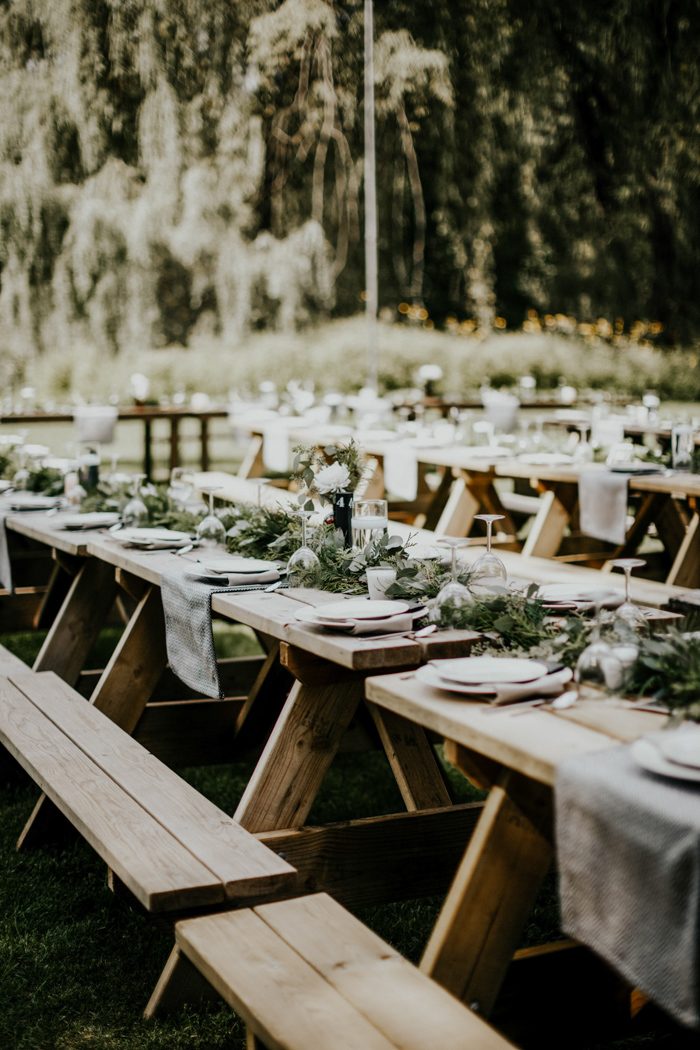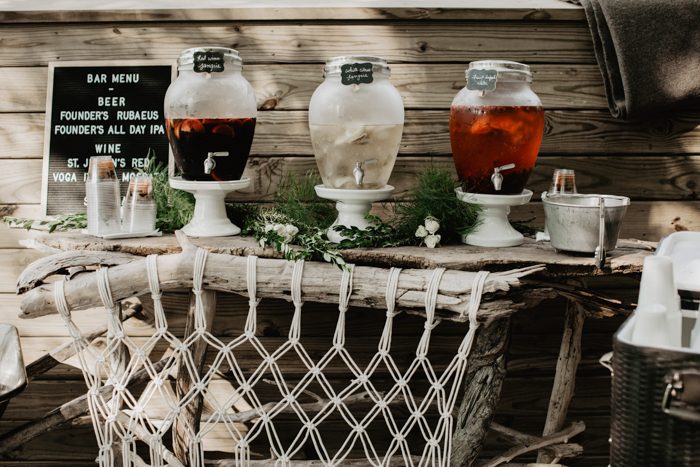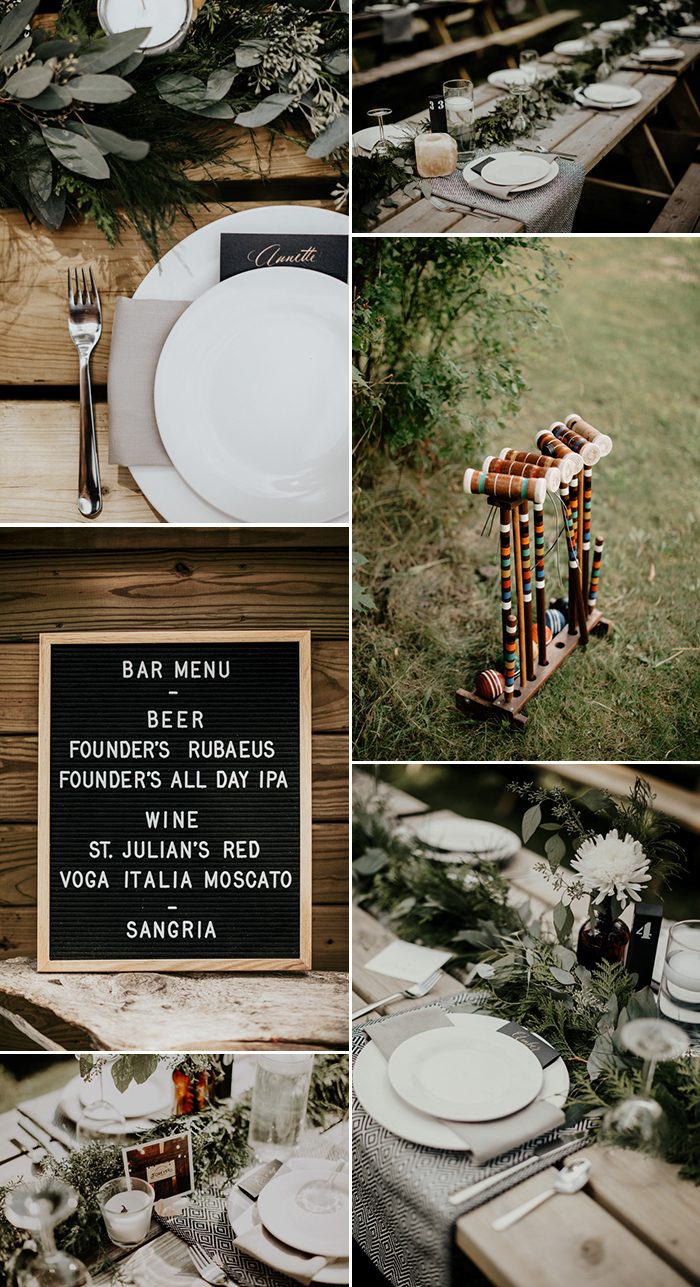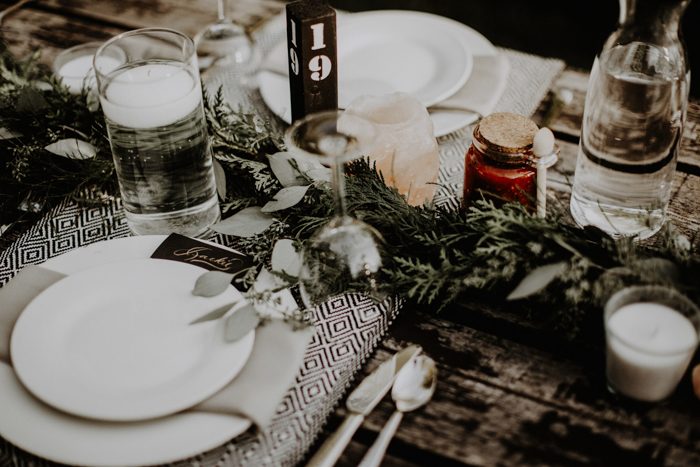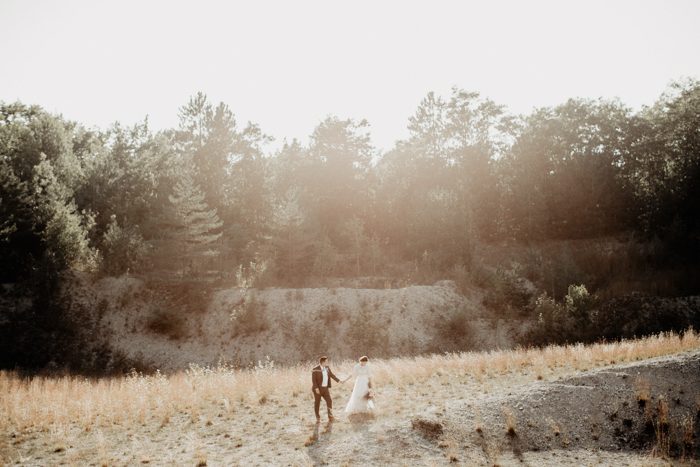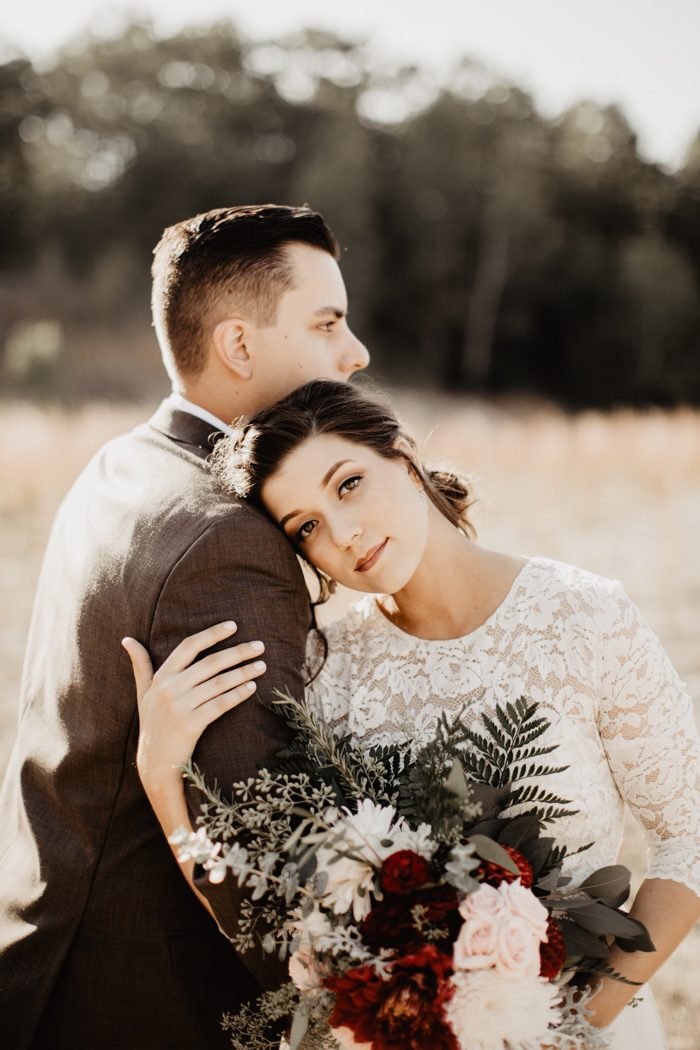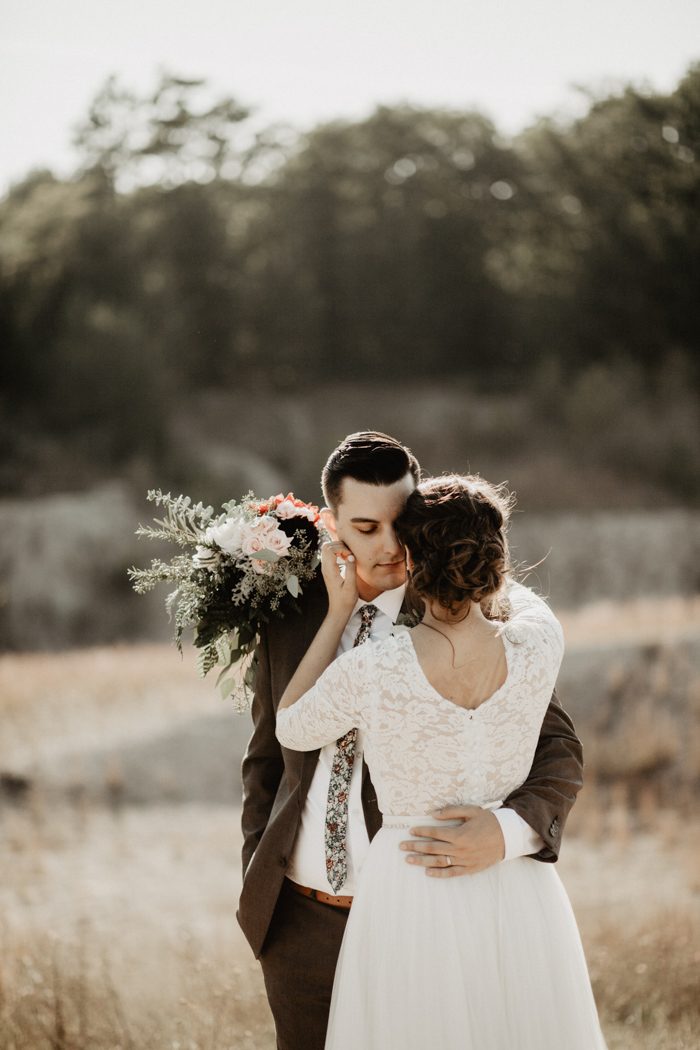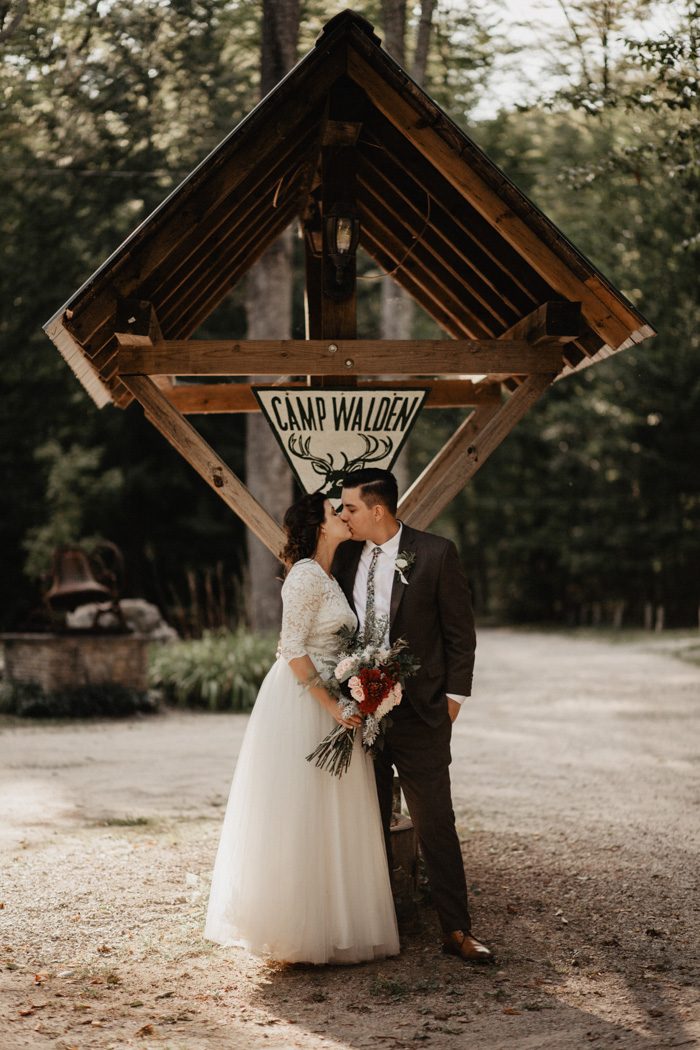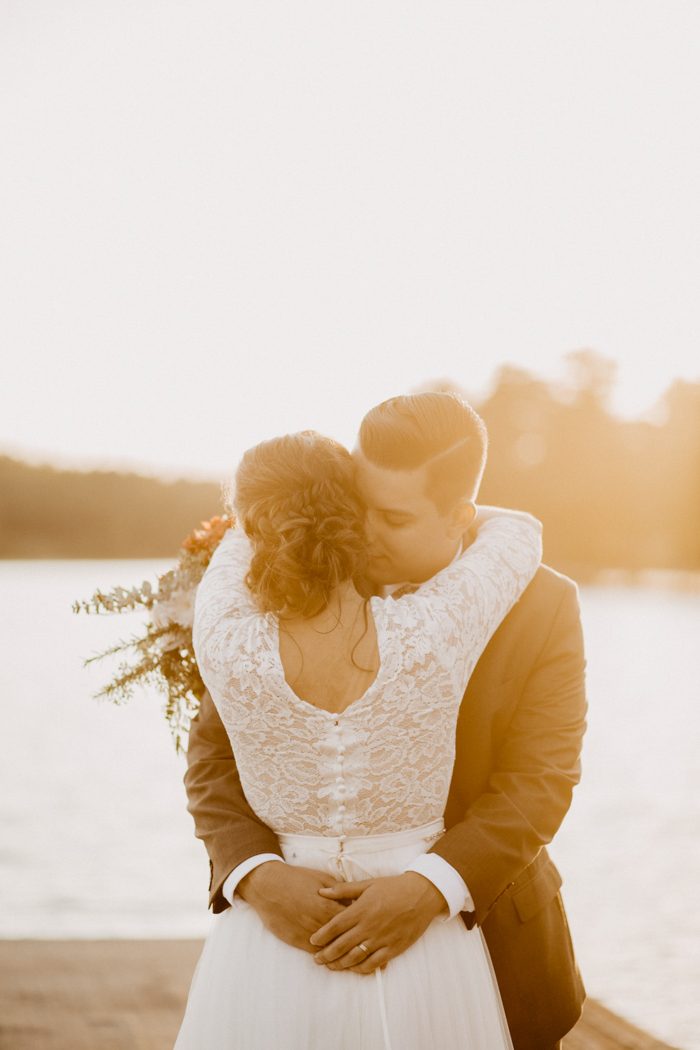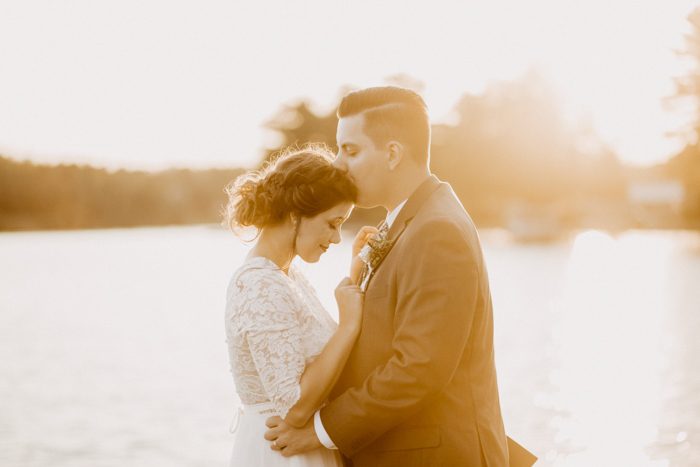 Our best advice is to start early to ease your stress and try not to get bogged down by all the details. They're great, but the most important thing is that you're marrying the person you love, so don't lose sight of that. Make sure your wedding day feels like you two and not anyone else. And invest in your photographer! Those images will last so much longer than the alcohol or flowers!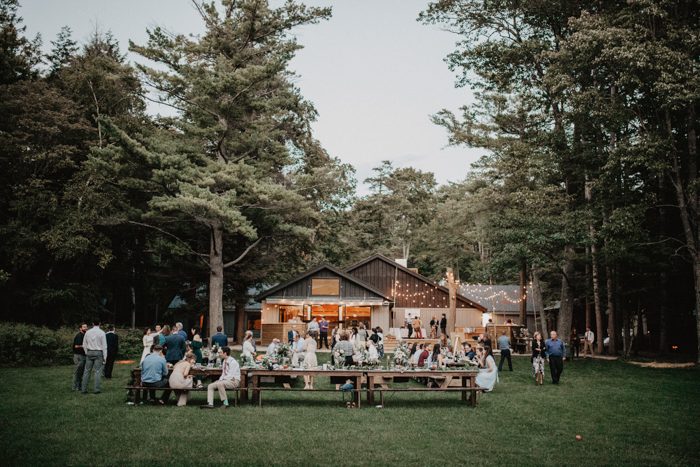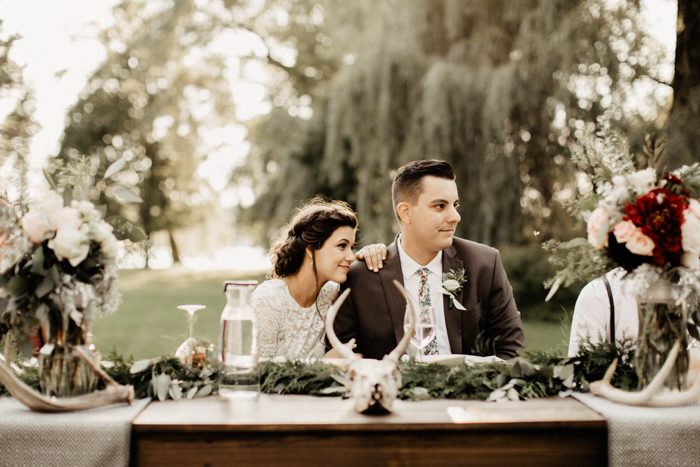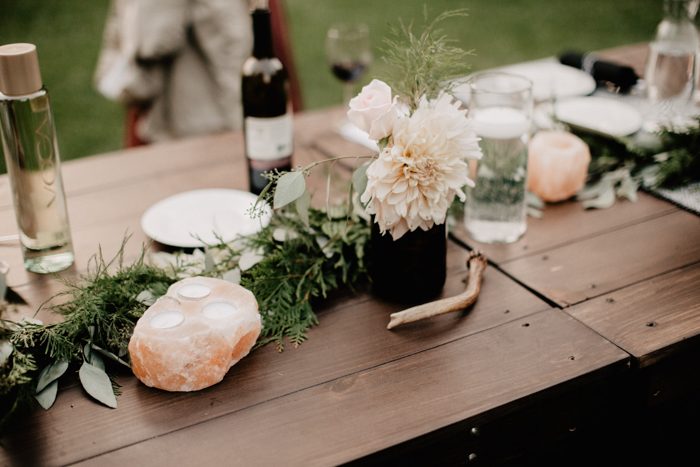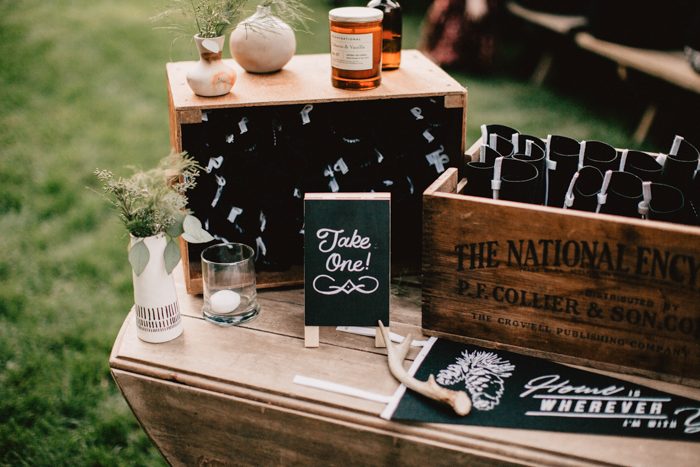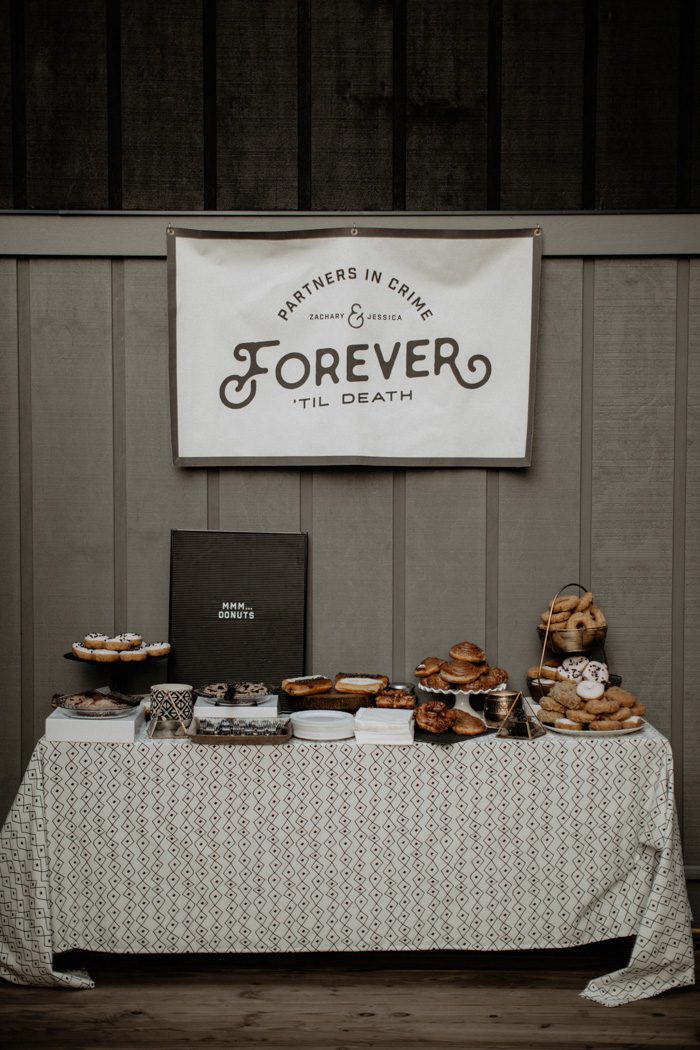 A heartfelt congratulations to Jessie and Zac and a big thanks to them for sharing their cozy and creative wedding with Junebug! Love the rustic vibes they incorporated into their decor? Then you've got to see this elegant rustic Maine wedding at Migis Lodge on Sebago Lake!