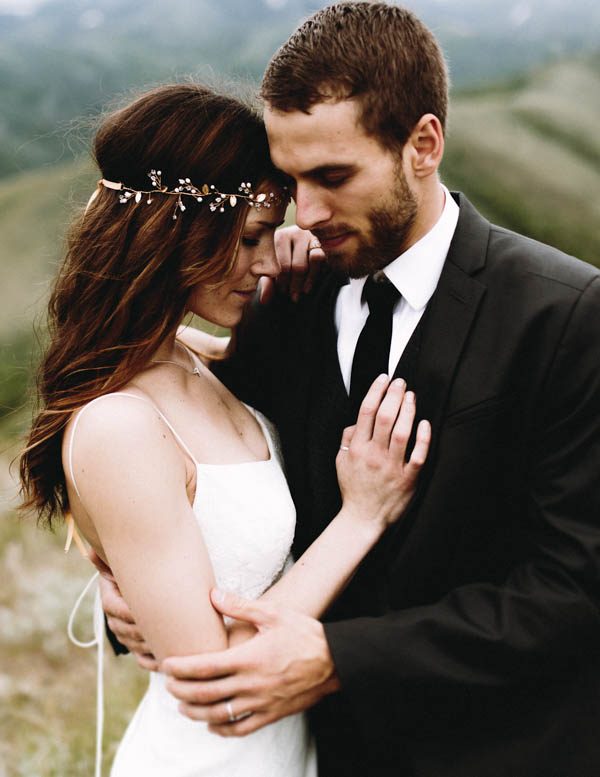 We love nothing more in a wedding than seeing what's most important to a couple shine through. Every decision Sarah and Ben made for their Idaho wedding was thoughtful and representative of their time together, from their 45 minute hike pre-ceremony to saying "I do" at Meridell Park. During their intimate hike, Sarah hoped of getting an epic portrait at the top of the mountain, and Anni Graham Photography more than delivered! We'd be lying if we said we didn't get emotional watching these two soulmates trek up the mountain, preparing to walk in life together.
The Couple:
Sarah and Benjamin
The Wedding:
Meridell Park, Pocatello, Idaho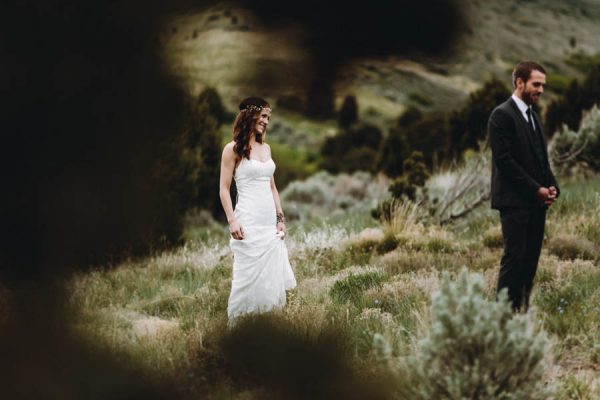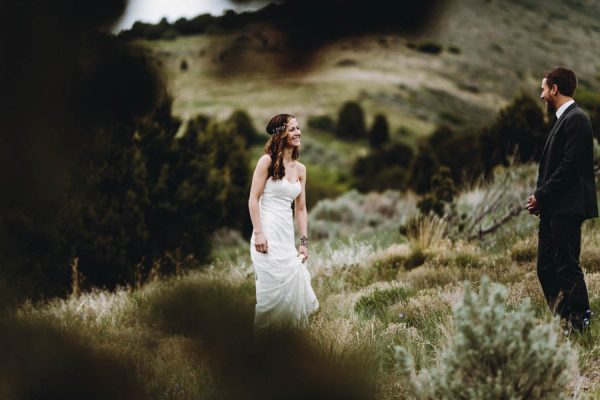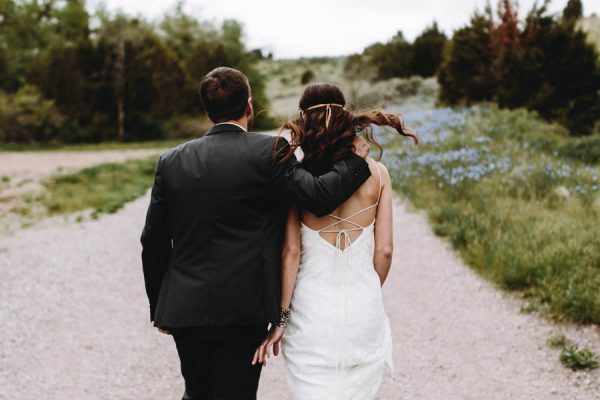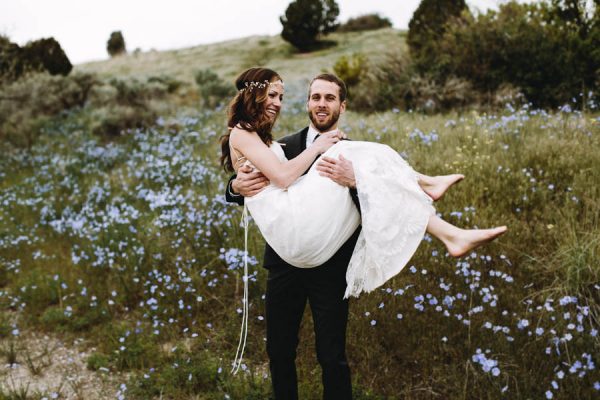 For us, it was most important that the wedding really felt like a reflection of Ben and I. I wanted it to feel intentional, but I also wanted to keep it fun and light-hearted. I hoped that people would have a better idea of who Ben and I are, together, just by coming to the wedding. Most of our wedding decisions were made with that in mind: the 45 minute mountain hike during our pre-wedding photo shoot, deciding on a 'tree' theme, or the decision to keep the wedding between 60-70 people. Committing to this paid off in a big way, and were so happy with the overall outcome.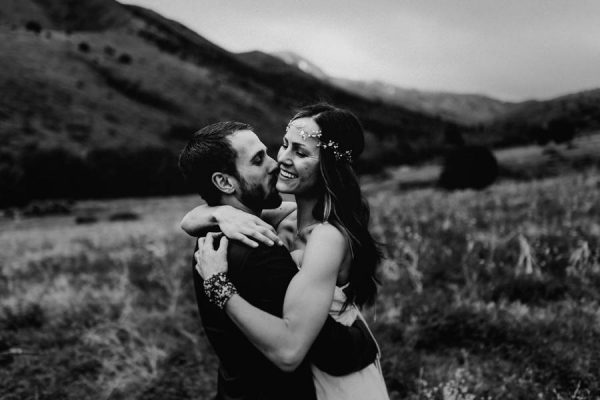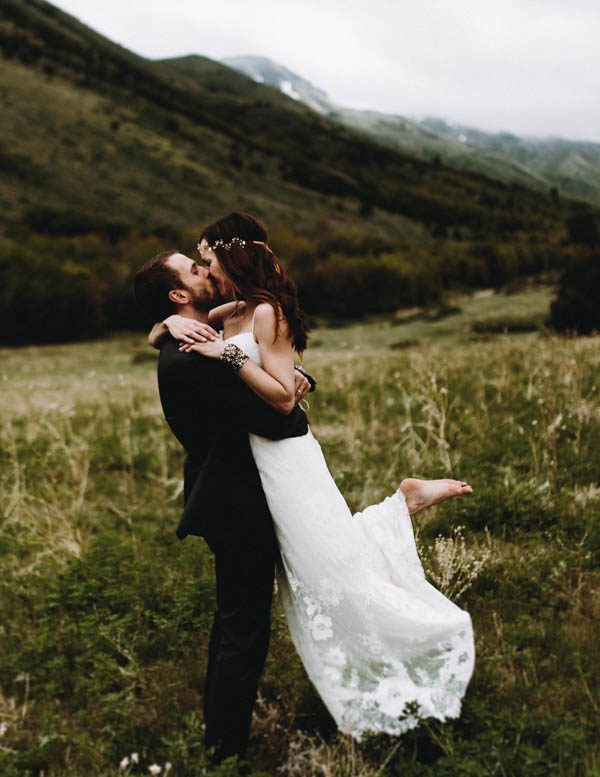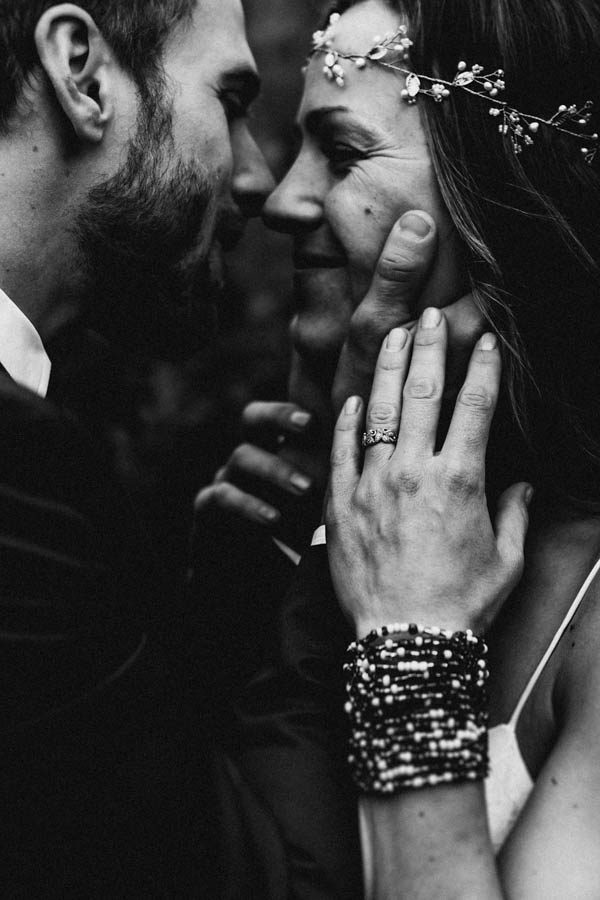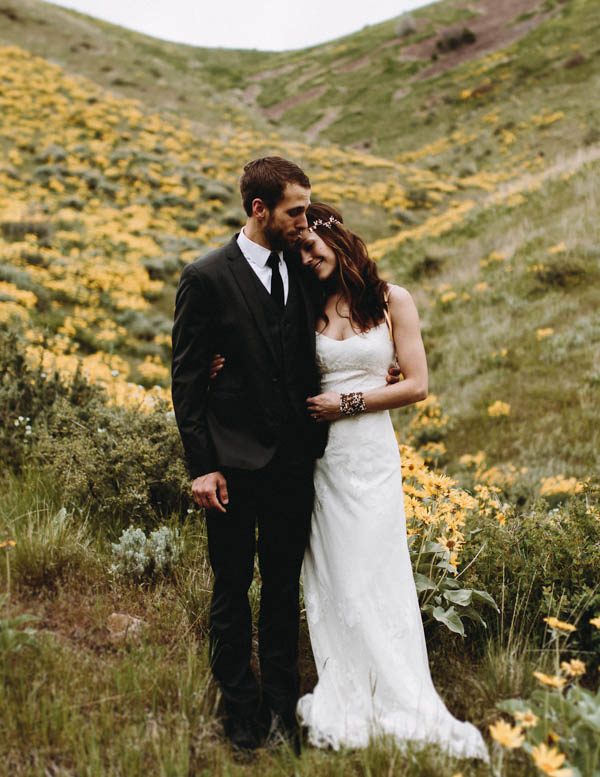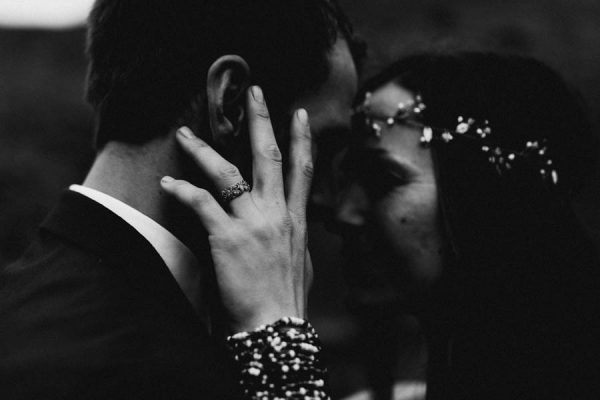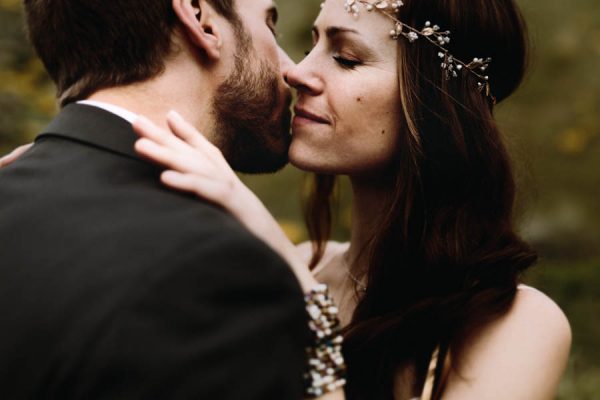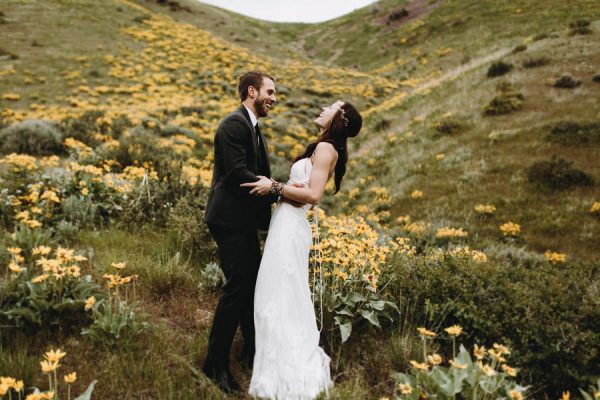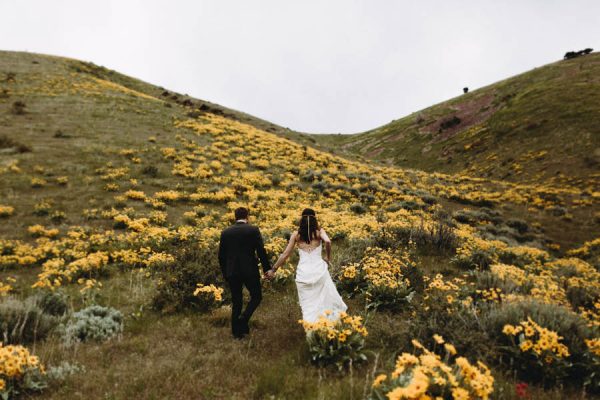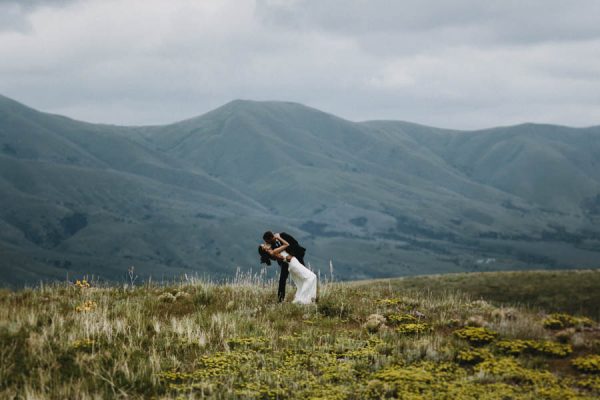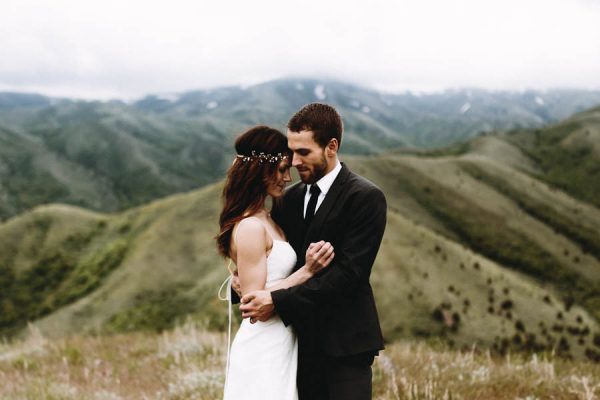 I had this hope going into our pre-wedding shoot of getting an epic wedding photo at the top of the mountains, which we have often hiked in Pocatello, and Anni 100% helped bring that idea to life. The photos we got that morning went FAR beyond our expectations….the amazing flowers, the overcast weather, the fun we had trying out different ideas…it all came together amazingly. In the end, we got more than what we hoped for, and while that's not the point, it is nice to have photos you really love to look back on again and again.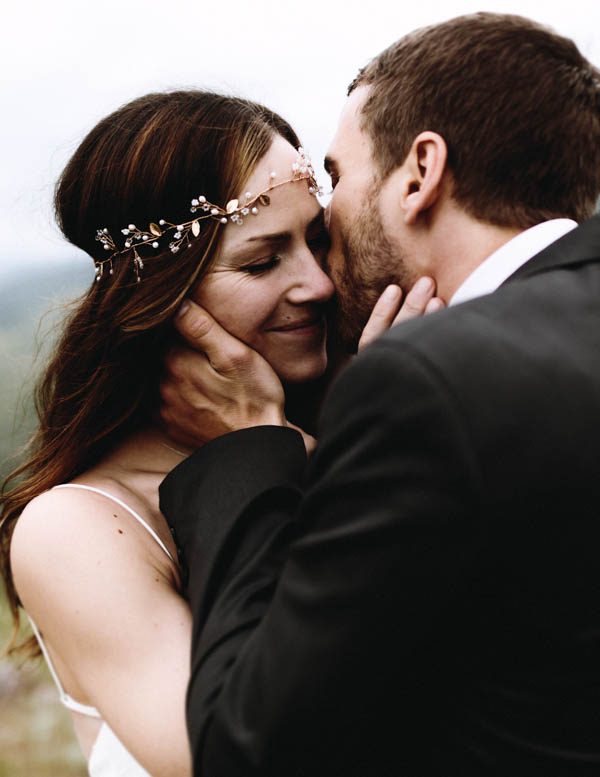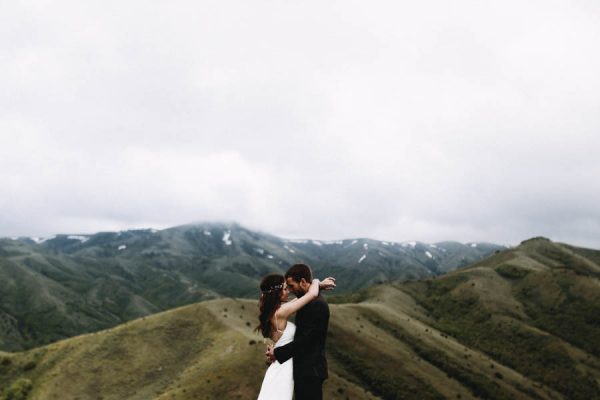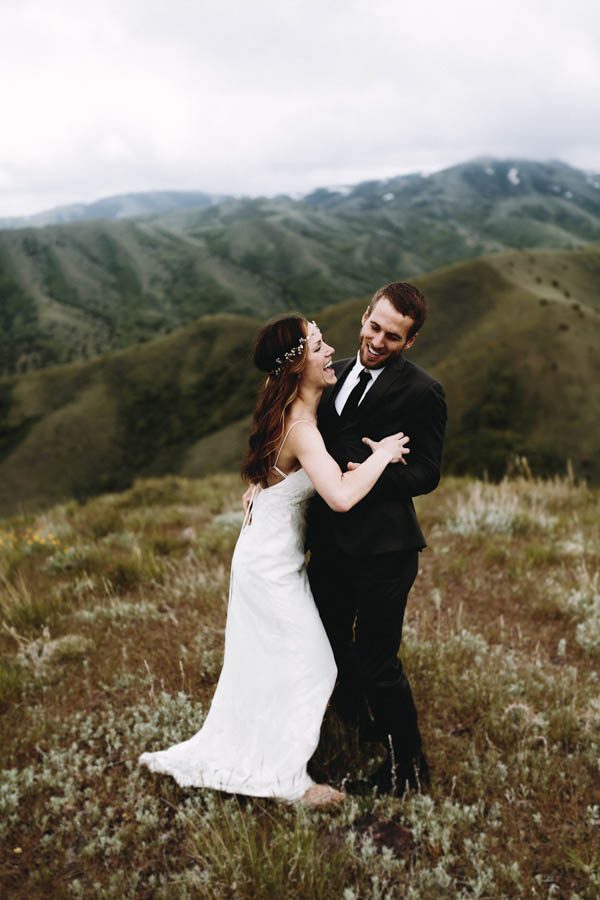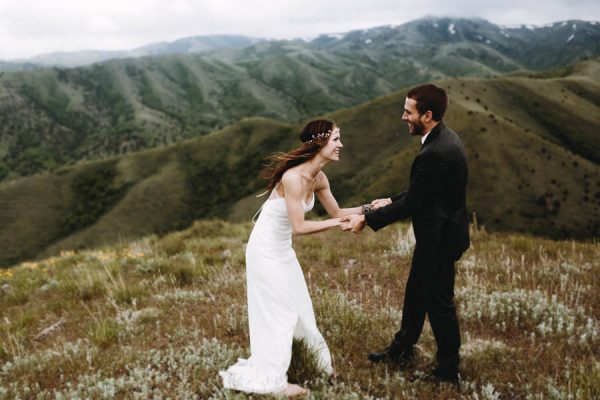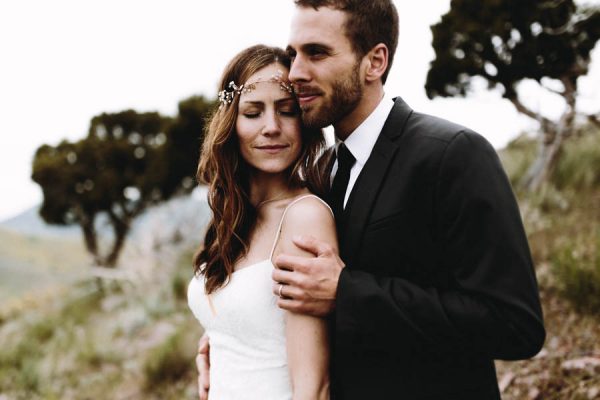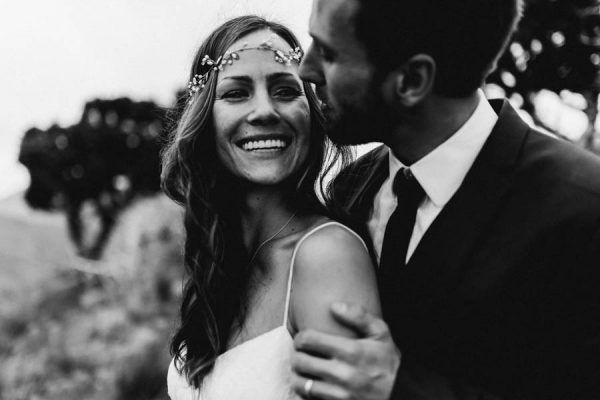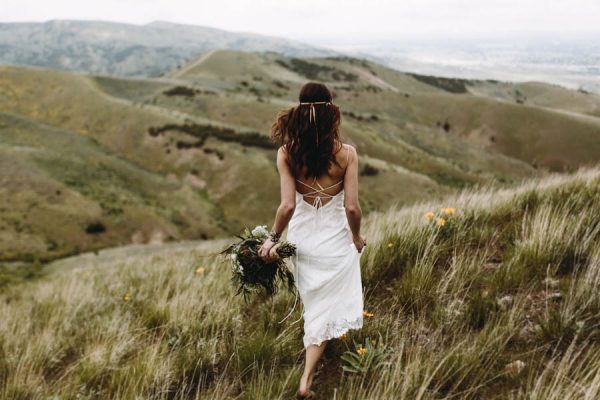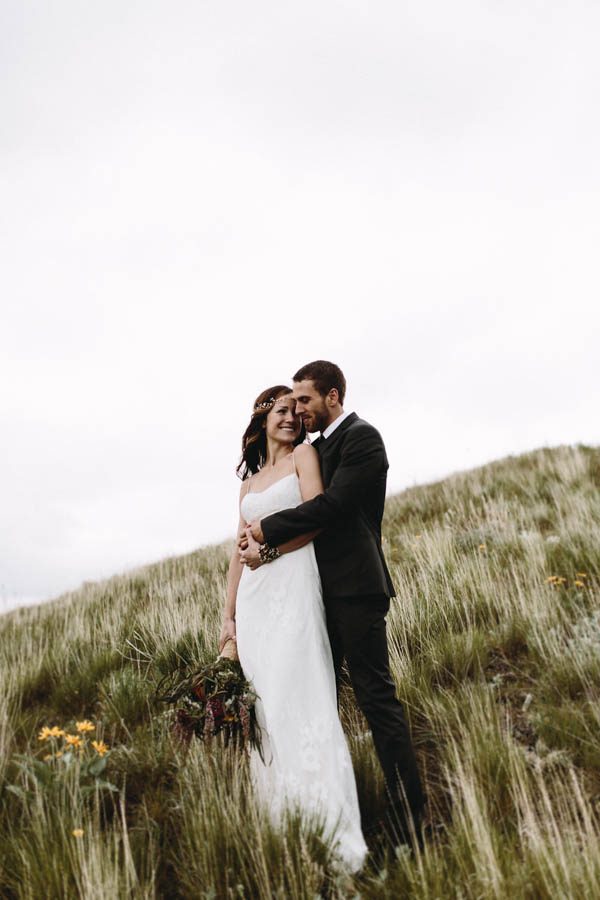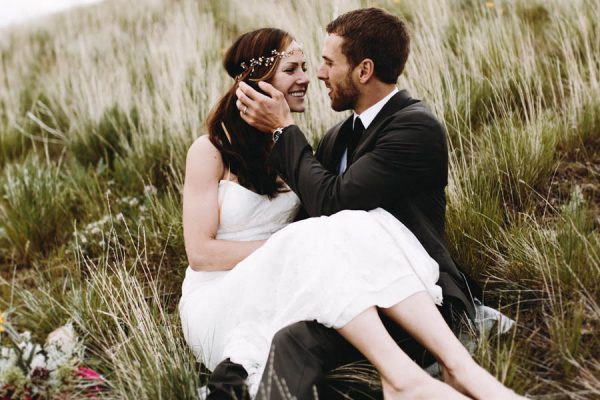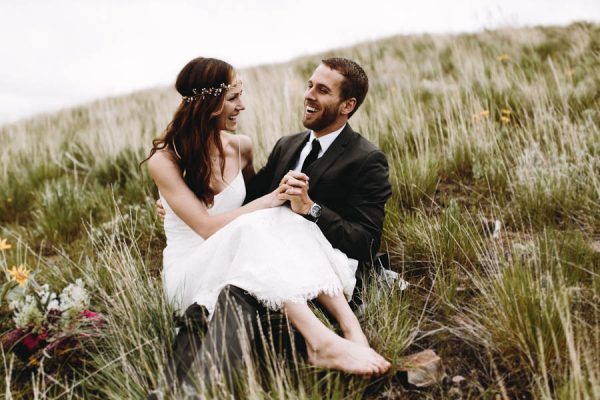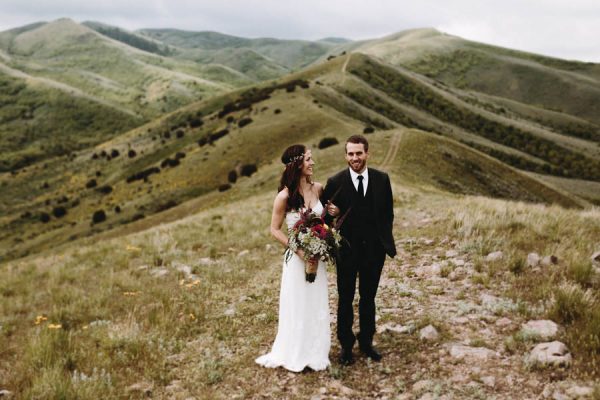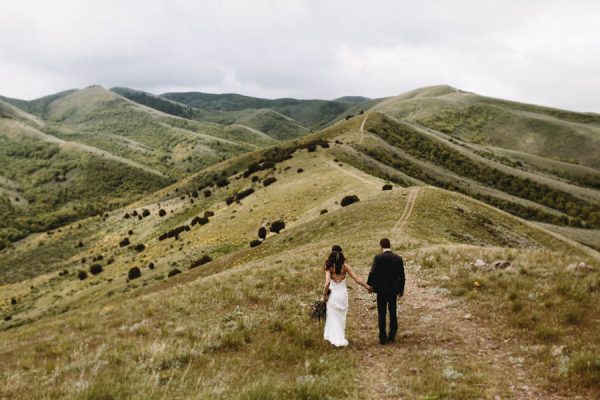 We choose a place called Meridell Park which was close to us in our current town of Pocatello, ID. We were so excited to find this place because it was a beautiful barn-like grand hall with large antique windows, lovely interior woodwork, beautiful hand-crafted barn doors, and surroundings of nothing but grass and juniper groves. We were looking for a private, simple-yet-classy, natural feeling space and this place hit the mark perfectly.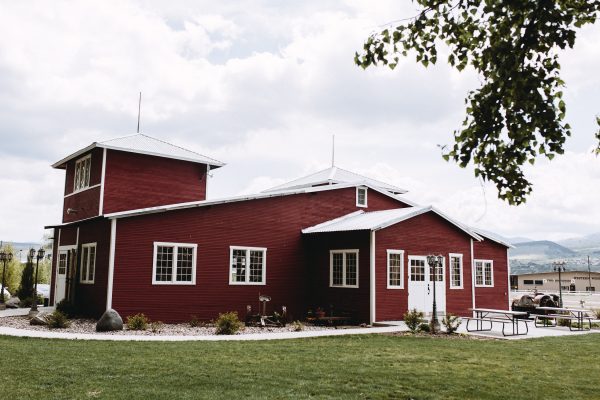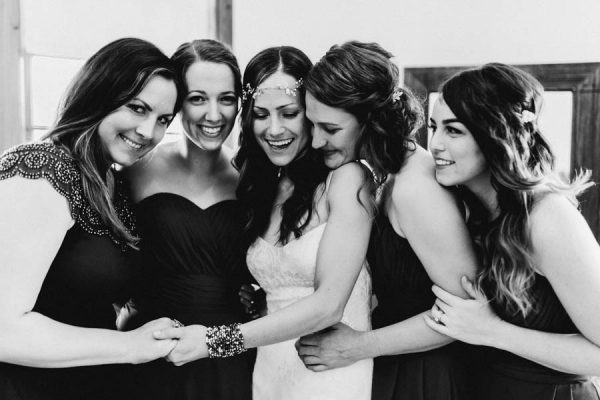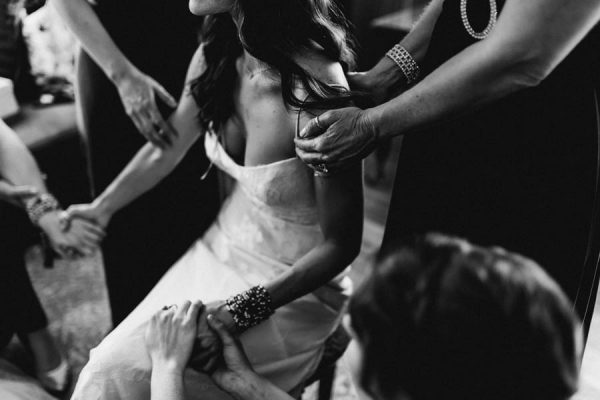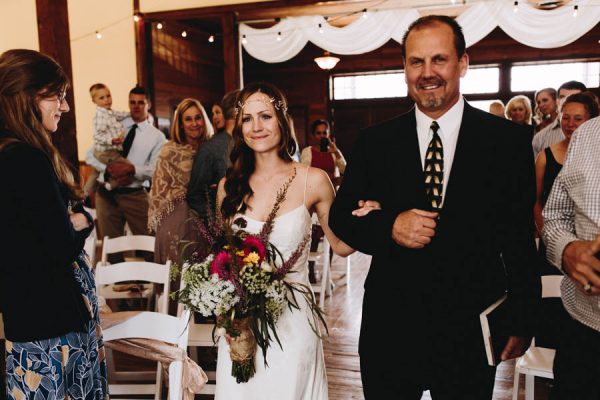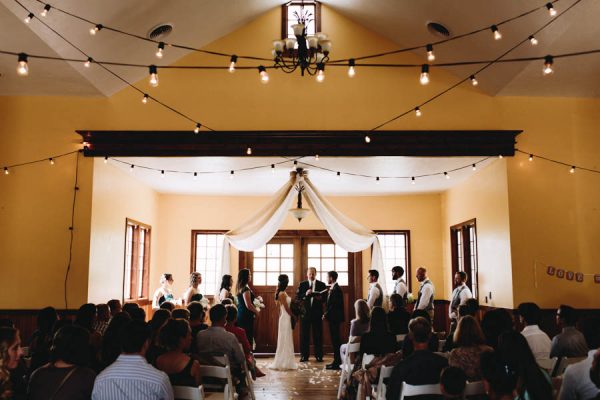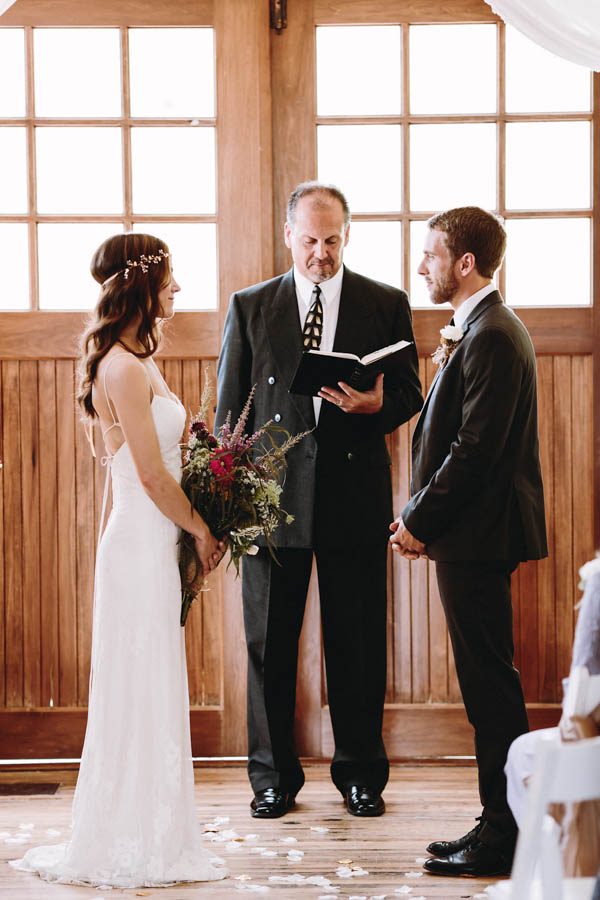 While we took communion during our ceremony, Sarah's brother, Justin, was playing and singing a worship song, and many of our guests were joining in. It was a really special moment.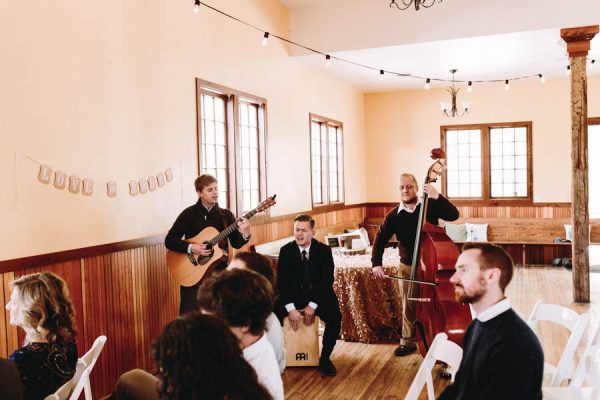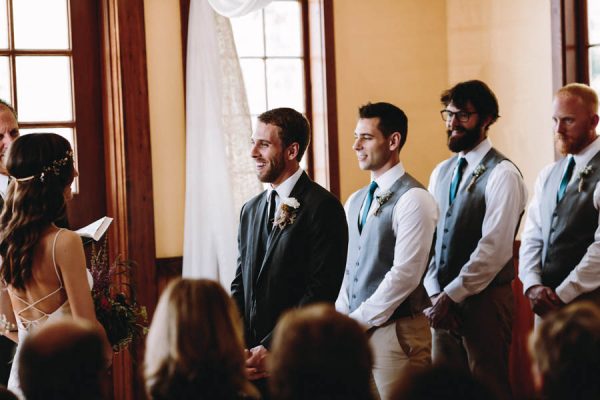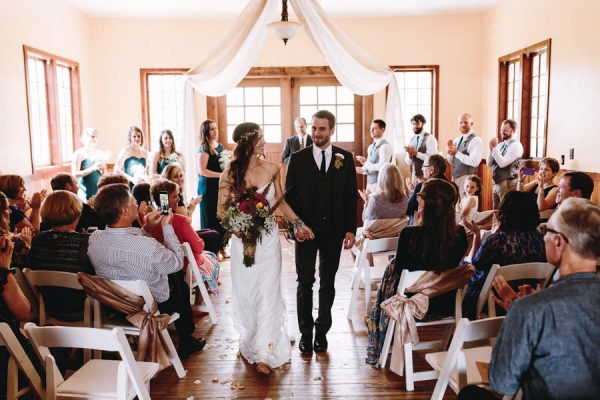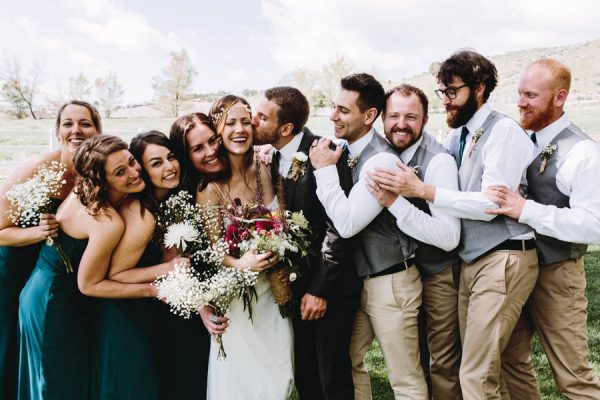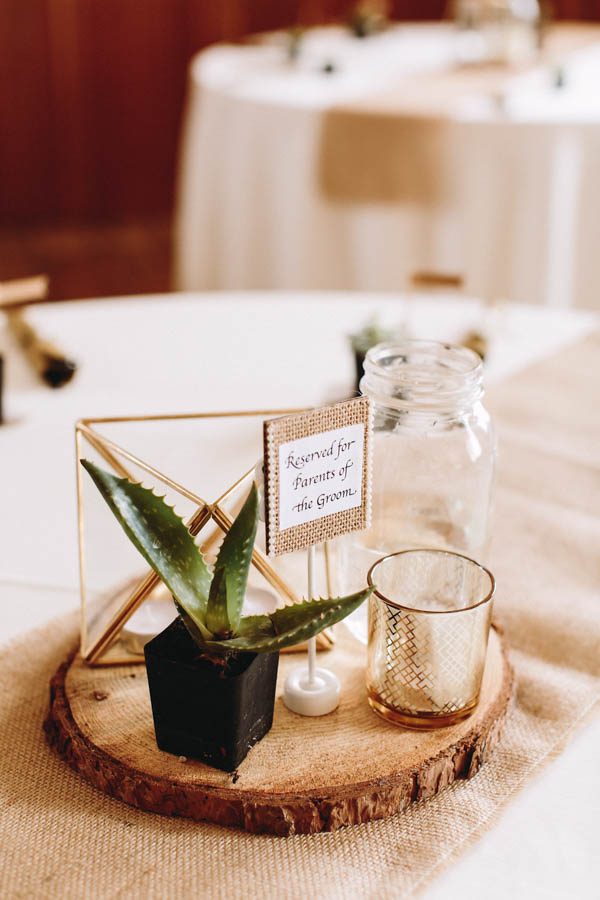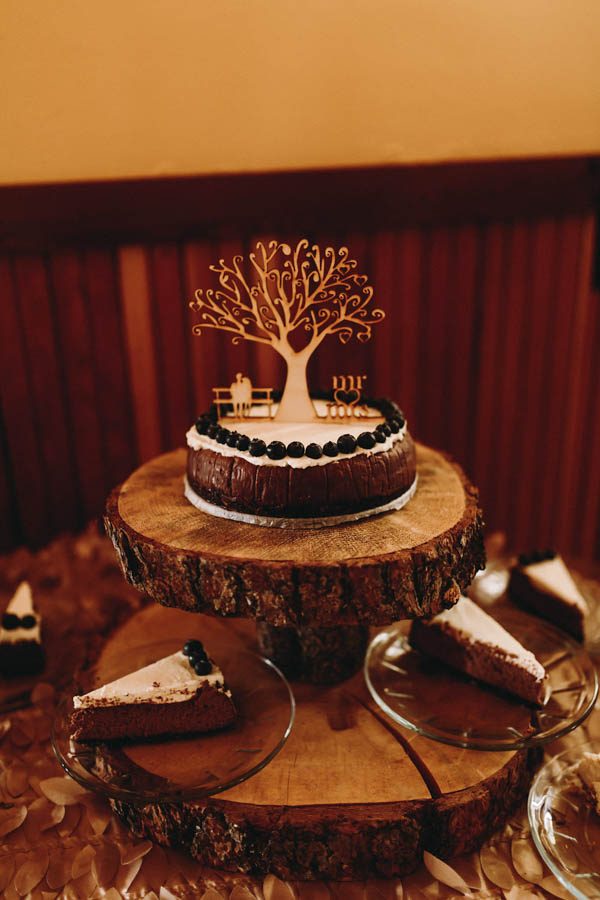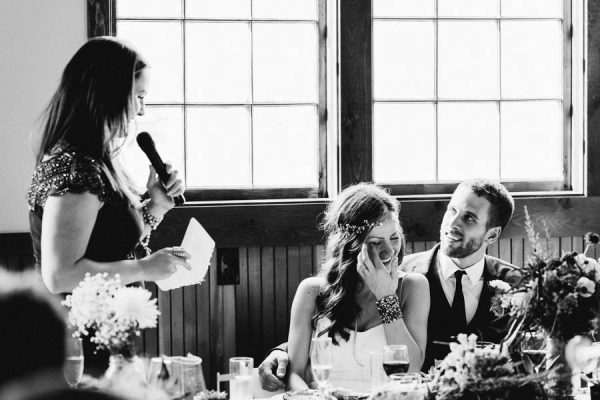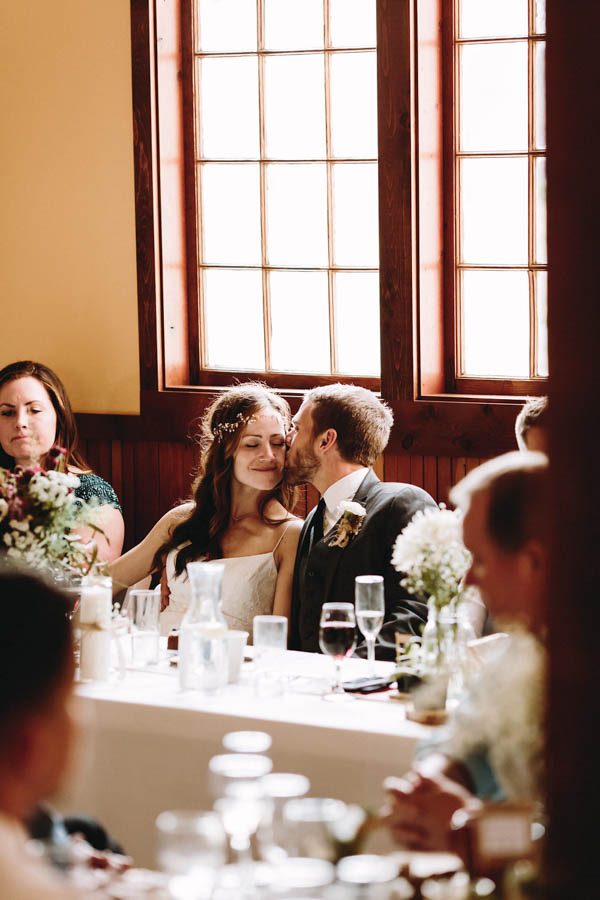 A big thanks to Sarah and Ben for sharing their intimate Idaho wedding with us! For more from Anni Graham Photography, check out Brittany and Luke's heartfelt wedding at home in the California countryside.