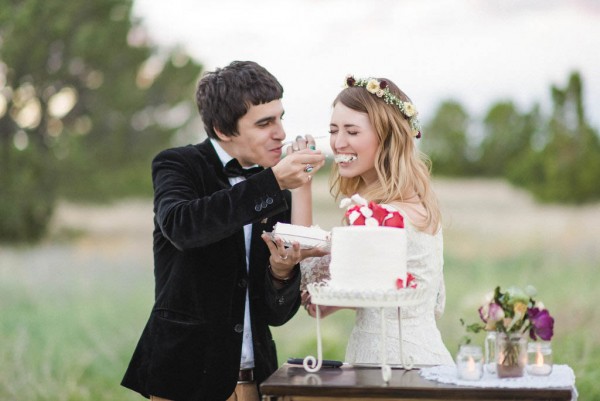 Childhood friends turned love interests Chad and Bree designed the wedding of their dreams at Enchantment Acres in New Mexico with the help Events by Emily Kay. Wild flowers, grassland fields, and the golden sunset offered the perfect rustic atmosphere for this sweet couple to exchange vows. The bride wore her grandmother's 1957 wedding dress, which added a sentimental touch to the truly magical day. Tony Gambino Photography captured the beautiful moments at this New Mexico wedding!
The Couple:
Chad and Bree
The Wedding:
Enchantment Acres, Cedar Crest, New Mexico
The Inspiration:
I guess our inspiration would fall under the "Rustic Vintage" category. Oh, and "Budget Savvy DIY". We had several scattered ideas of the vibe we wanted, all stemming off our initial vision to get married either in or near a barn. When my first dress (ordered online) never arrived, I asked my grandmother's permission to wear her 1957 wedding dress, which became the ultimate vintage inspiration. The dried flower arrangements and accents came from my mom's tradition of hang-drying all the flowers she's received. I've done it myself for as long as I can remember and I loved the idea of an exclusively dried-flower decorated wedding.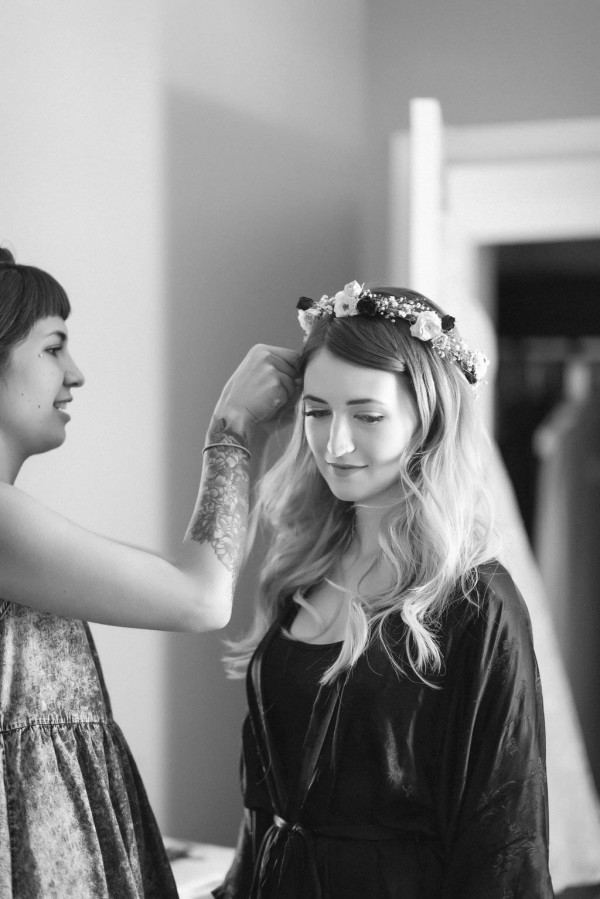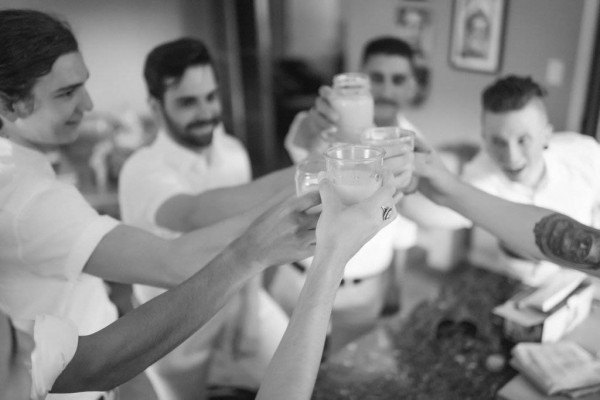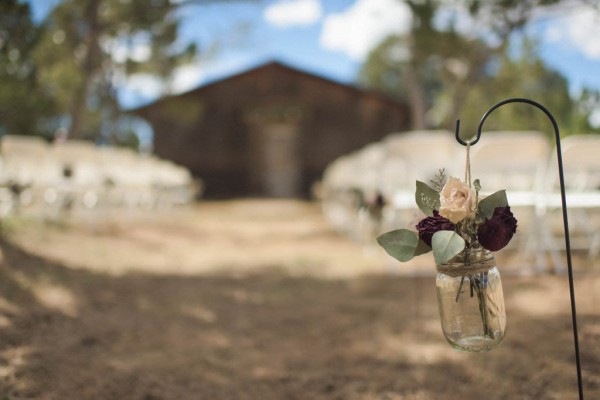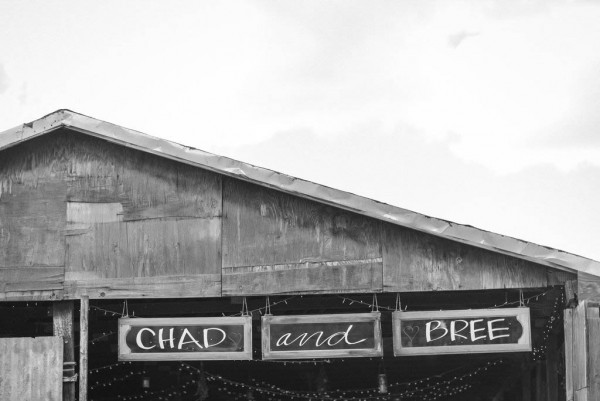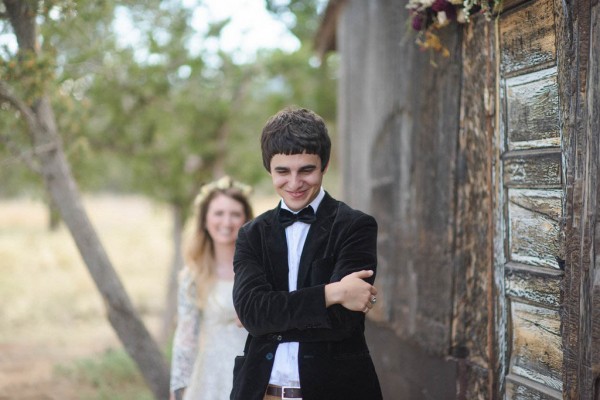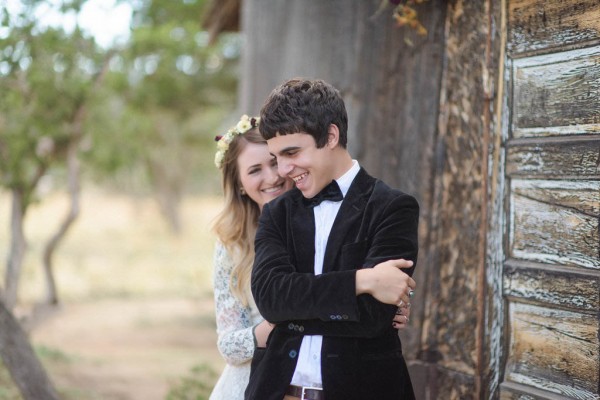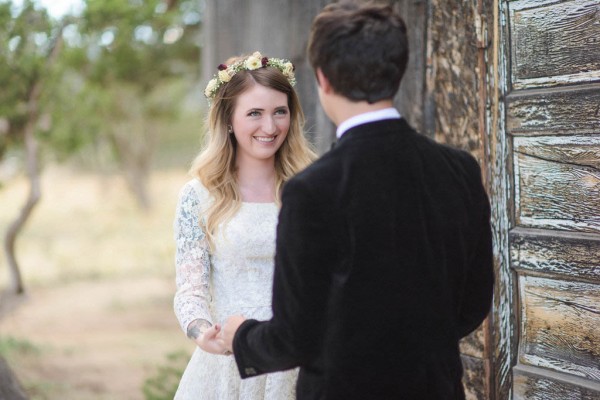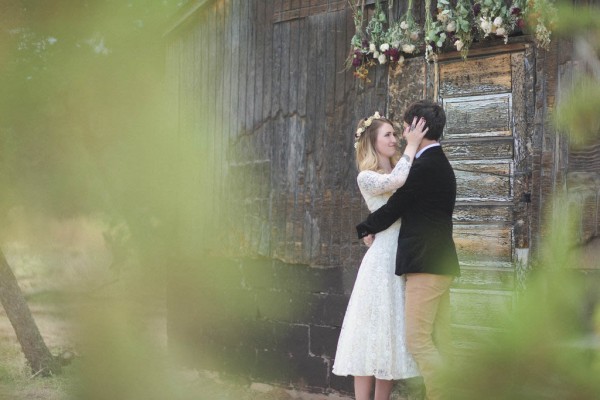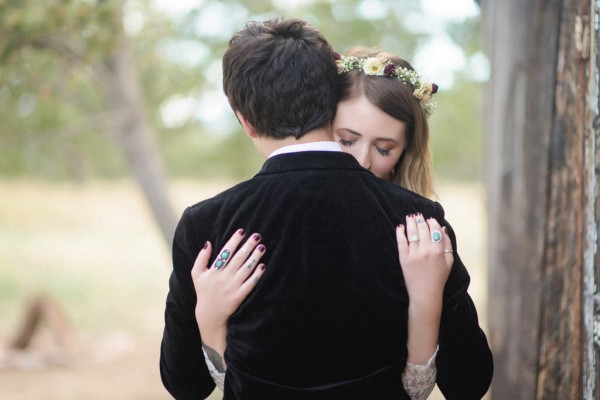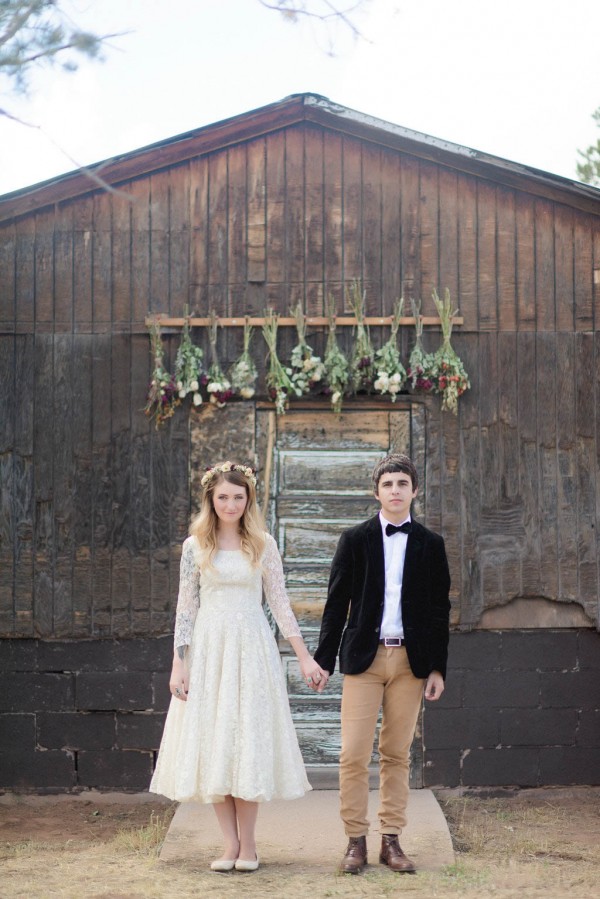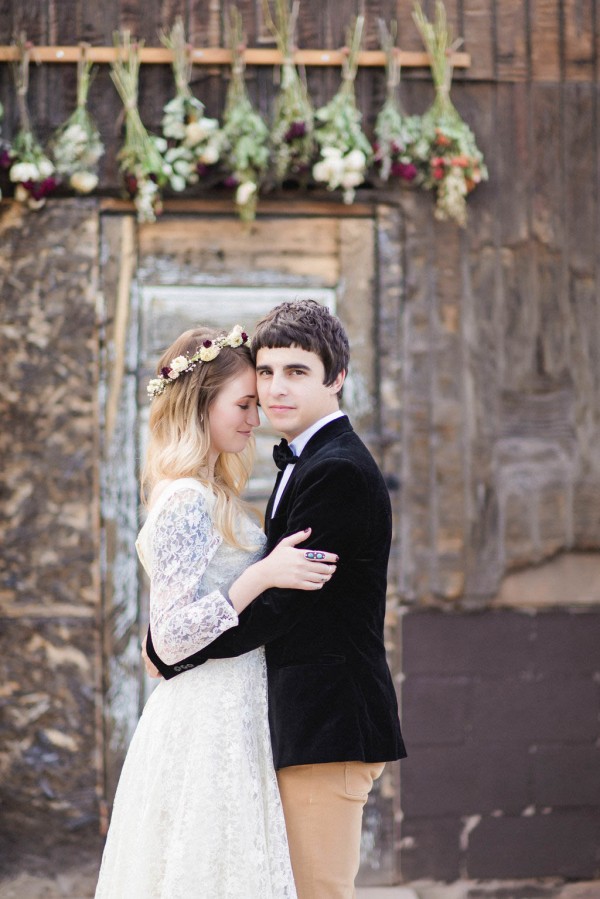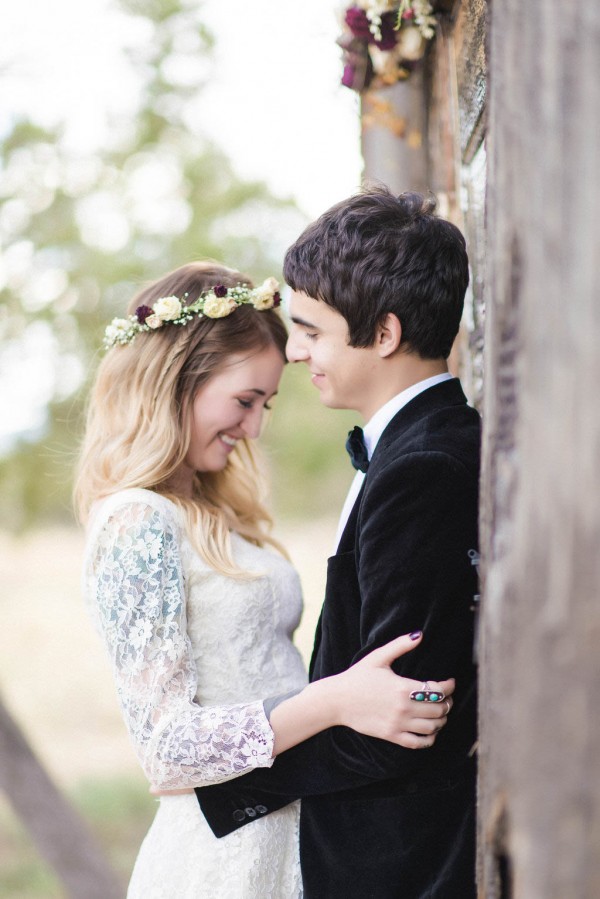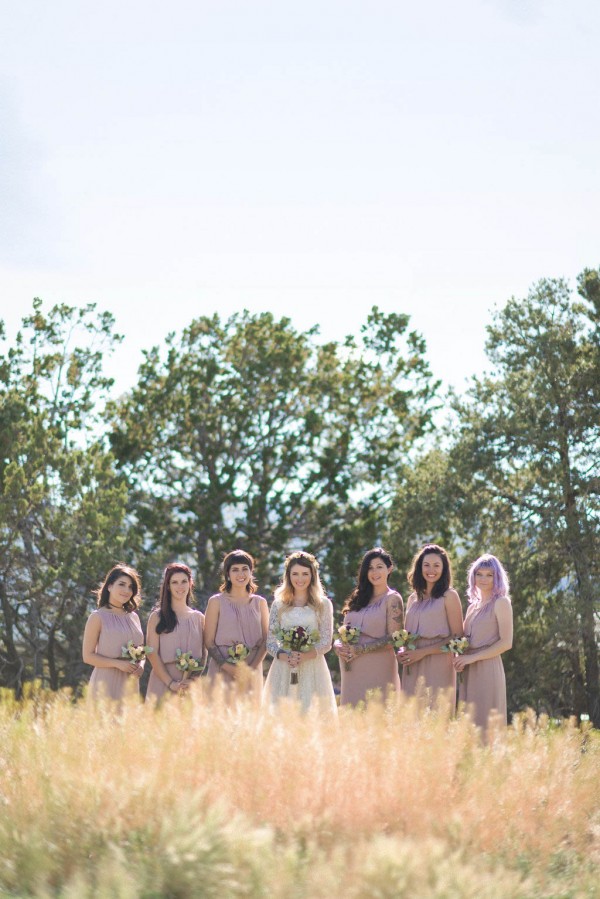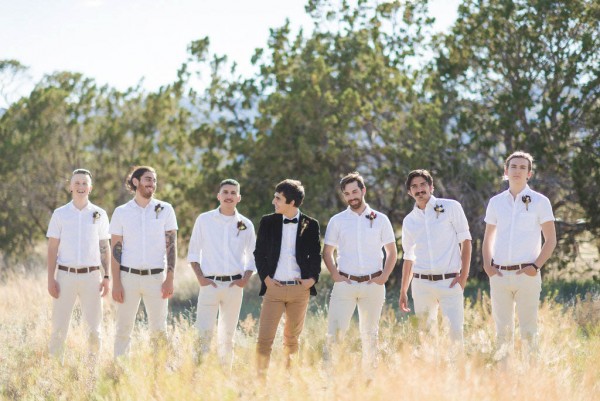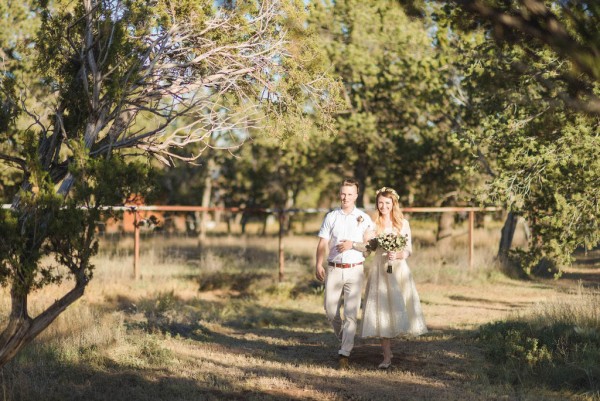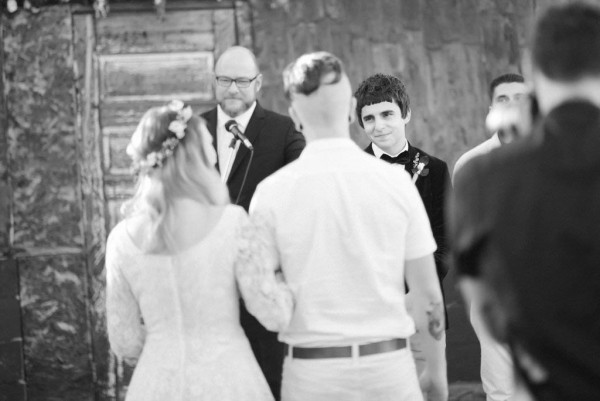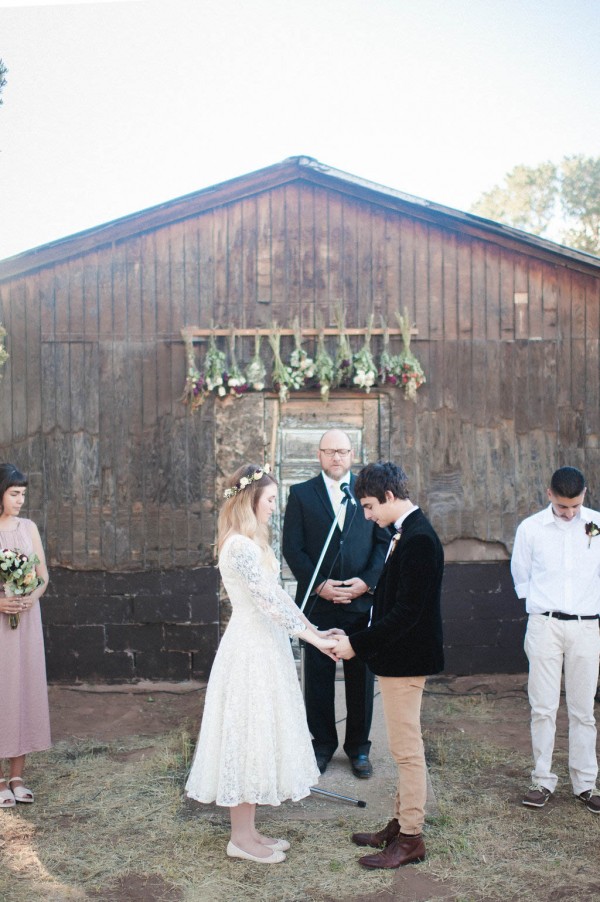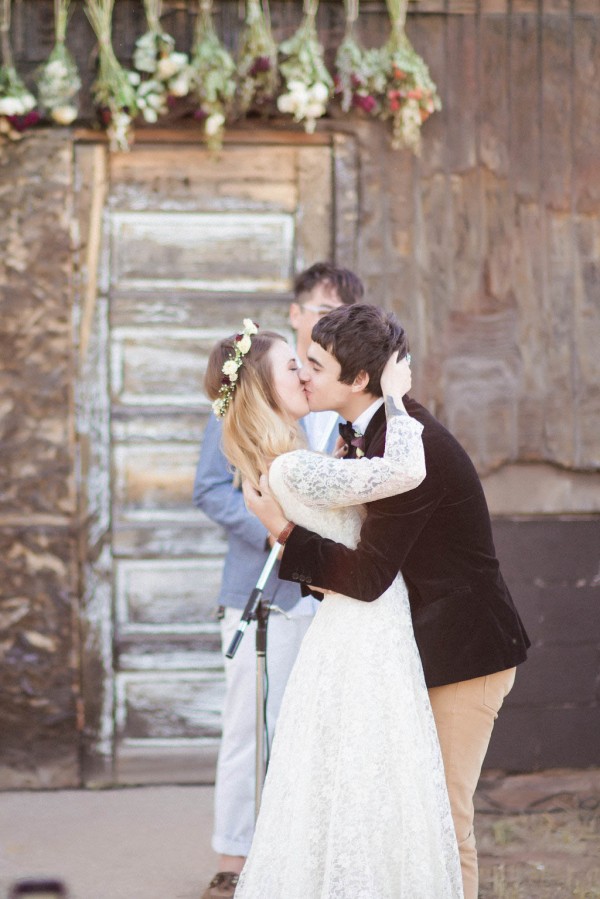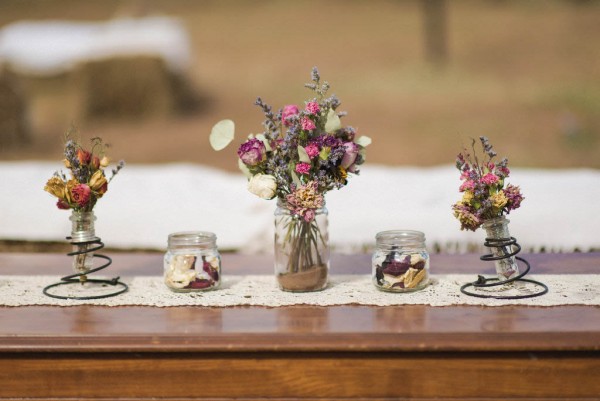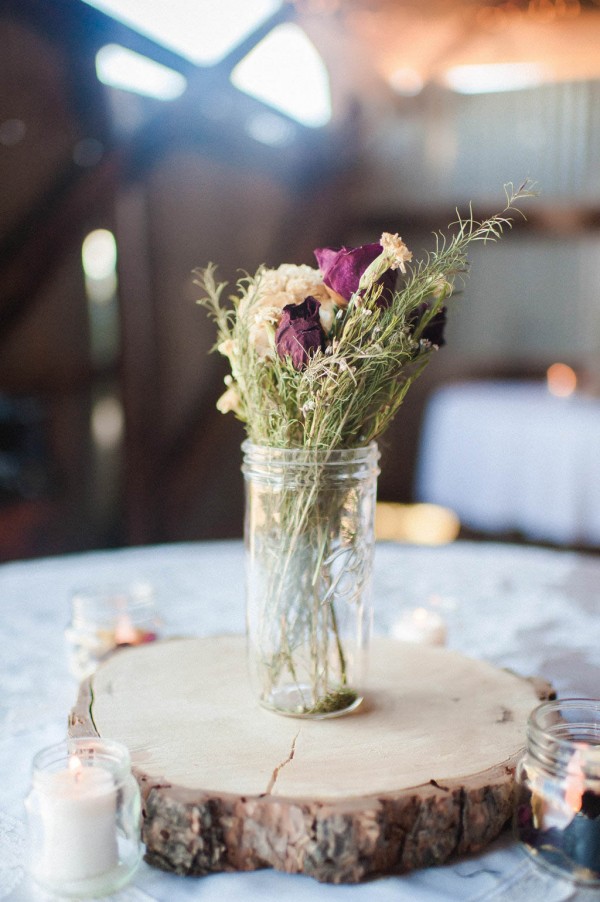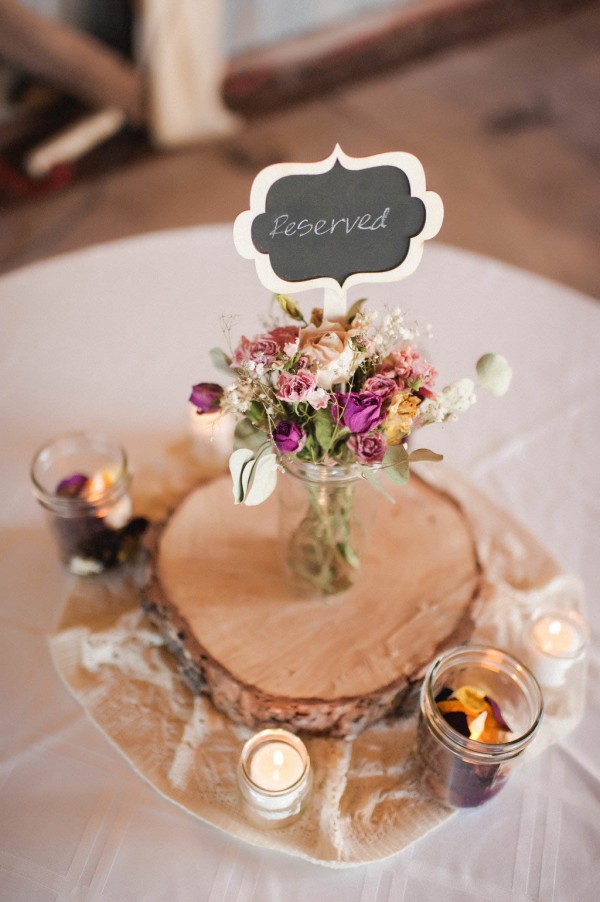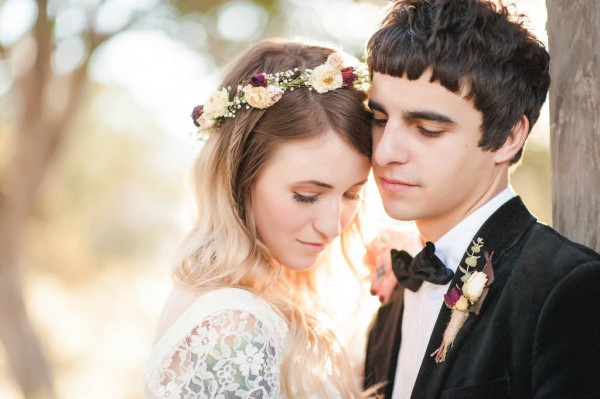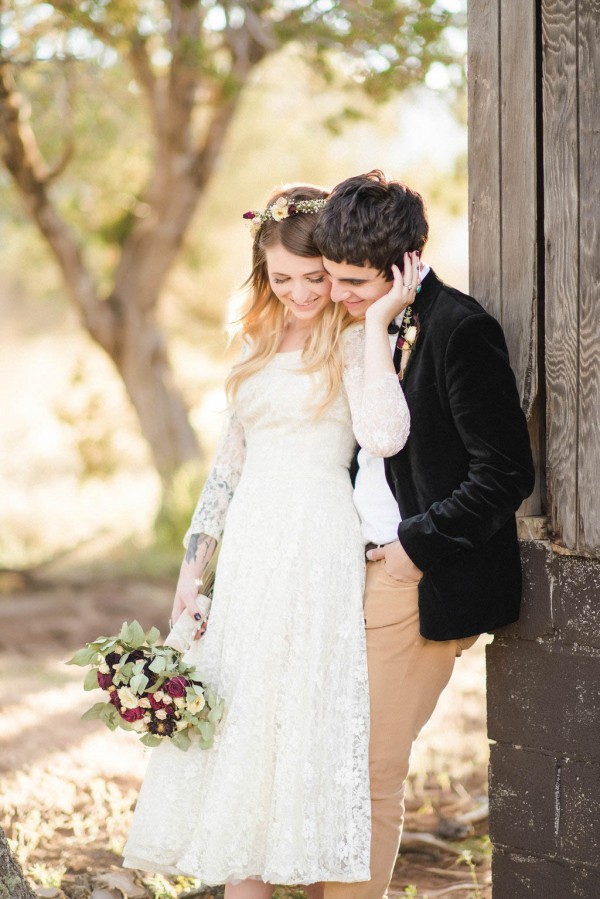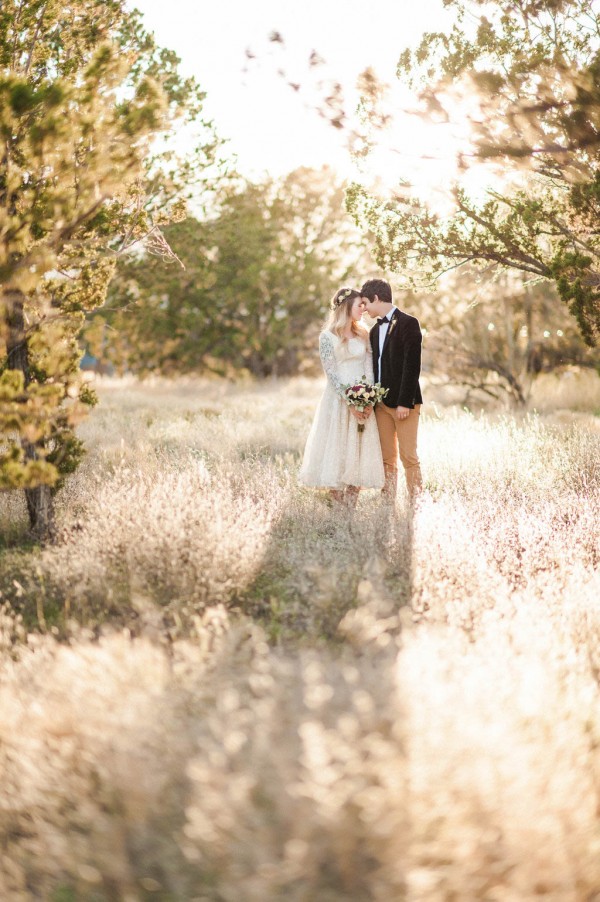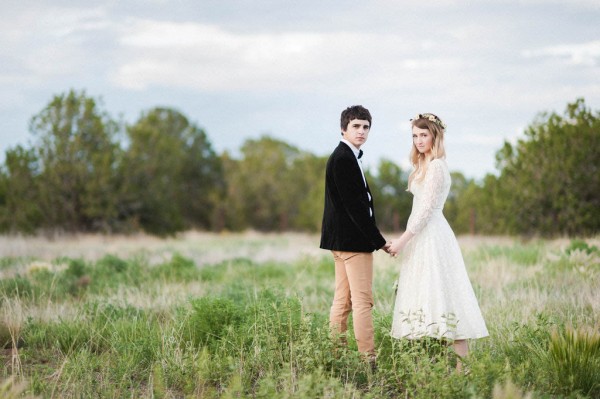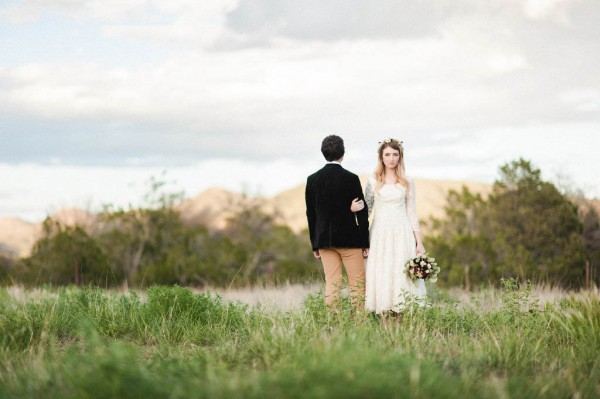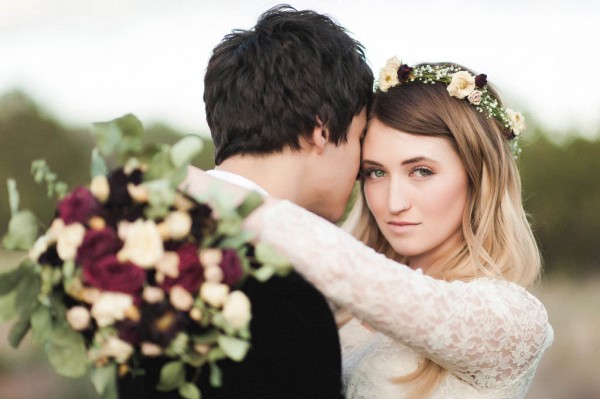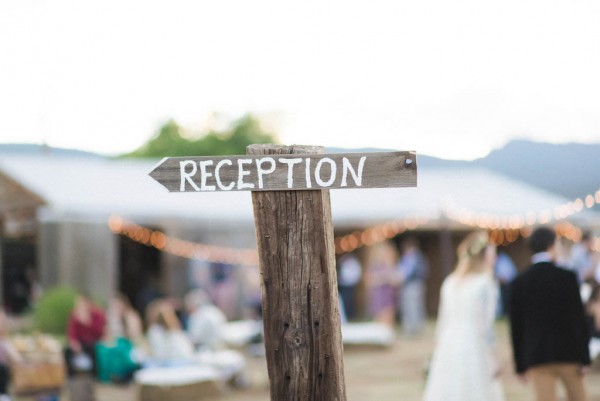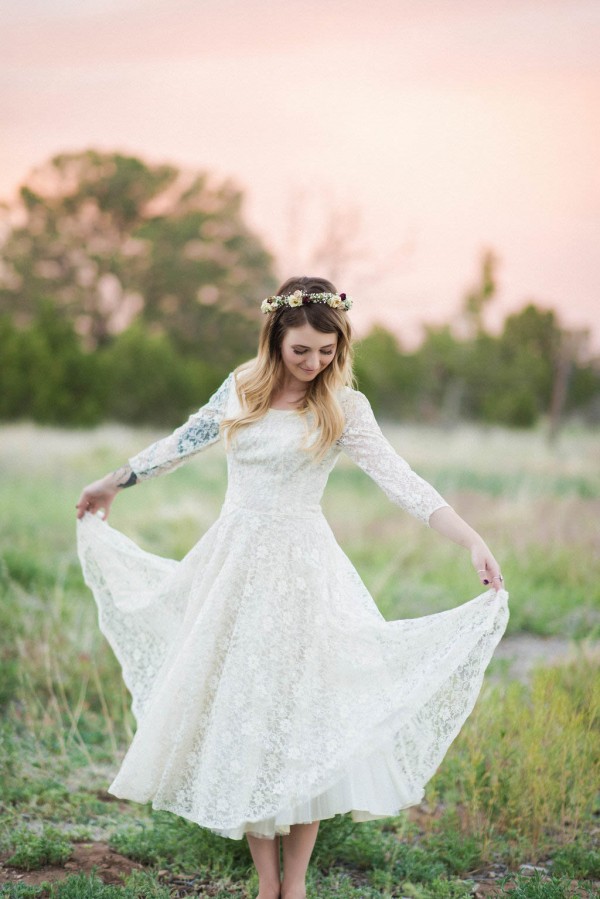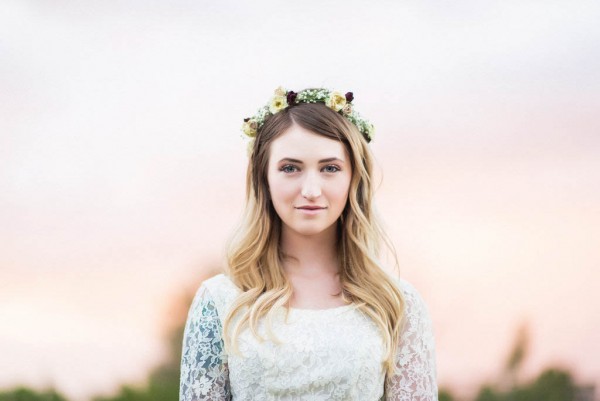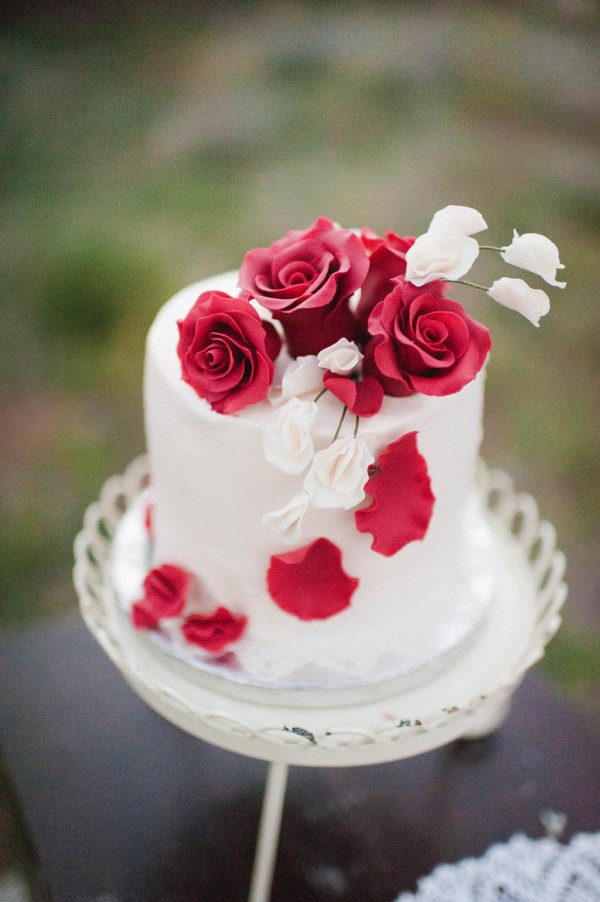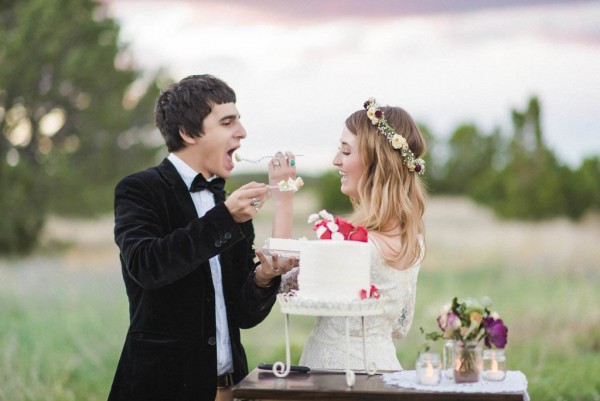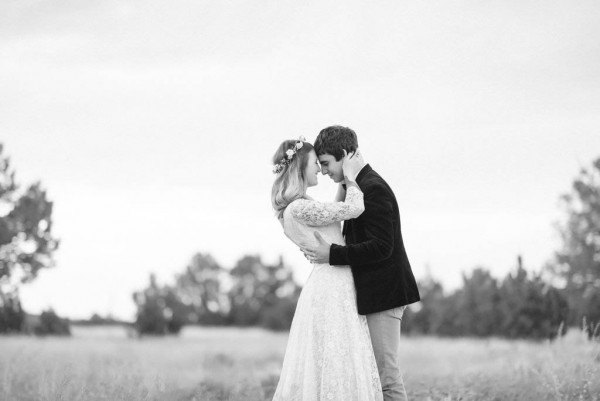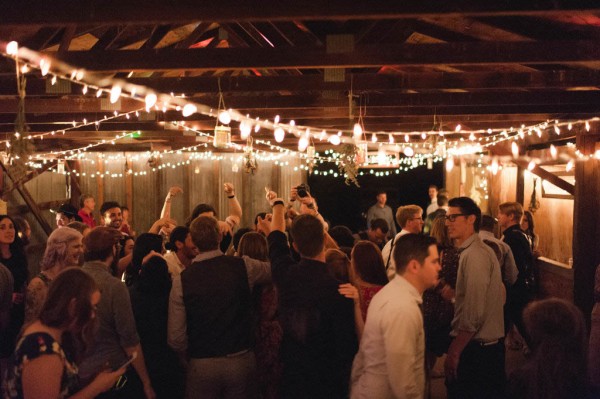 The Moments:
I couldn't possibly choose. All throughout the day, I was thoroughly astounded by the amount of really amazing people that love us and support us. Driving away from the reception that night, Chad and I were both honestly moved to tears to think of all that so many had done to help make our wedding day perfect. To be surrounded by such people is a gift, and we recognized that at every moment, making each one pretty perfect. One specific moment I'll share is the moment I walked down the aisle with my brother. My dad passed away four years ago, and as painful as that was and is, to have my brother beside me was so special and brought me so much comfort.
The Couple Recommends:
I can't speak highly enough of any of the professionals that we worked with. We have the most talented, amazing friends I could imagine. Our photographer, Tony Gambino, has been a friend of ours for years and we are crazy about his photography! I would recommend him to anyone. He is professional and fun and makes sure that everyone feels comfortable and confident. I'd also absolutely refer our wedding planner, Emily Sallach, to anyone! I could not have gotten through without her. She covered every detail, including ones that would have never crossed my mind at all without her. Our videographer, Drew Schrimsher, absolutely. He provides such quality results and is such a great person. Jacqueline Chavez with makeup, and my maid-of-honor and hair stylist, Brittany Moreno. They're amazingly talented. Truly, it was an absolute pleasure to be around each and every one of these professionals.
The Wedding Team:
Photography – Tony Gambino Photography
Event Planning – Emily Sallach
Venue – Enchantment Acres
Floral Design – Emily Sallach
Catering – Rachel Ponce
Cake – Albuquerque Cupcake Creations
Officiant – Dave Row, Donovan Medina
DJ – Jonathan Orner
Videography – Drew Schrimsher
Makeup Artist – Makeup by Jacqueline C
Hair Styling – Brittany Moreno
Rings – Chad Barela
Rentals – Garcia's Rentals
Thank you to Tony Gambino Photography for giving us a glimpse into Chad and Bree's rustic New Mexico wedding. Planning an outdoor wedding? Check out this sweet outdoor Toronto wedding!