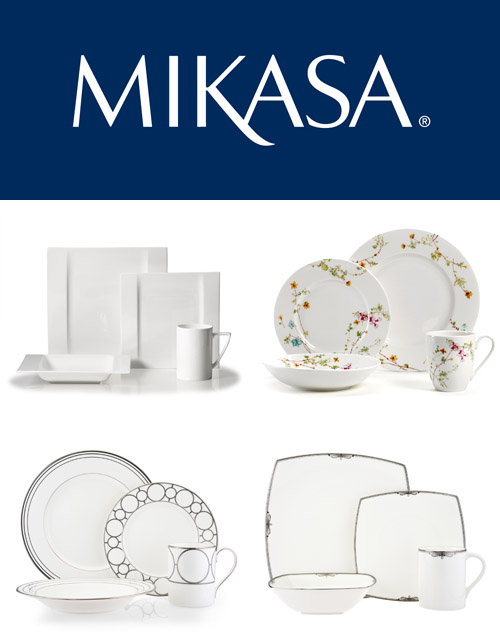 Big congratulations to Jacq who's the winner of our Mikasa dinnerware giveaway! Hooray! Jacq you'll be receiving 8 place settings of the pattern of your choice from our blog post – Modern White, Sketch Floral, Platinum Ribbon or Platinum Links. Beautiful!
For all the rest of you readers who didn't win this time, thank you so much for entering, and we hope you'll try again next time! We've got other great giveaways going on now – earrings from The Aisle New York and photo backdrops from drop it MODERN, and we've got even more coming up next week as well.
And to keep up on all the designs, specials and other fun news from Mikasa, be sure to visit their website and jump over to Facebook to "Like" the Mikasa Facebook page!