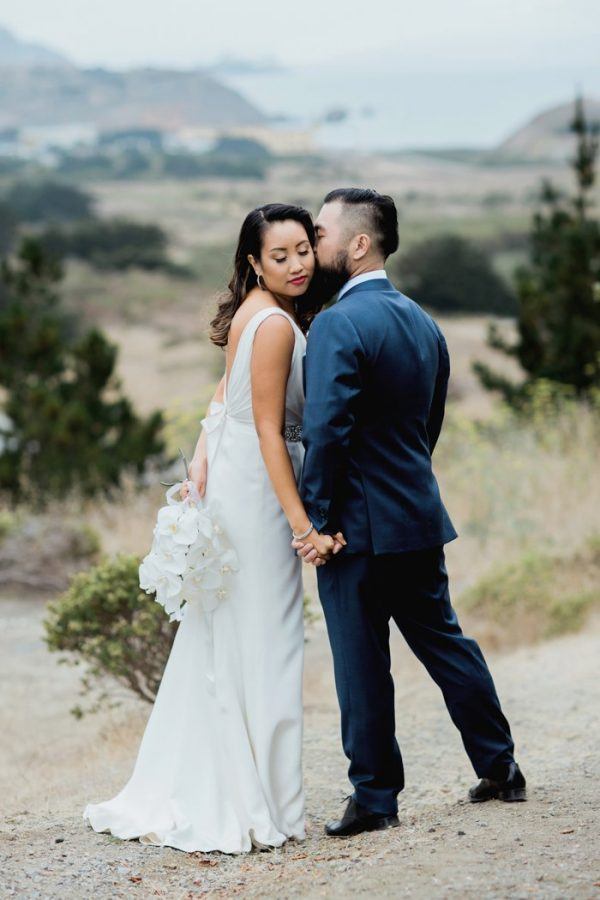 Thieny and David's wedding at Shelldance Orchid Gardens was one of the most unique fusion weddings we've seen, combining a buddhist ceremony with old-Hollywood glam style in an earthy greenhouse setting! As a professional in the healing arts, the bride also incorporated crystals into nearly every element of the decor, from the ceremony space to the favors, in order to promote a positive energy throughout the day. We definitely feel that energy coming to life in the photos captured by Alixann Loosle Photography! We love how the bride not only channeled her Rockabilly fashion influences with a custom gown by Trish Lee and pinup-style hair, but also honored her late grandmother with a bouquet of orchids.
The Couple:
Thieny and David
The Wedding:
Shelldance Orchid Gardens, Pacifica, California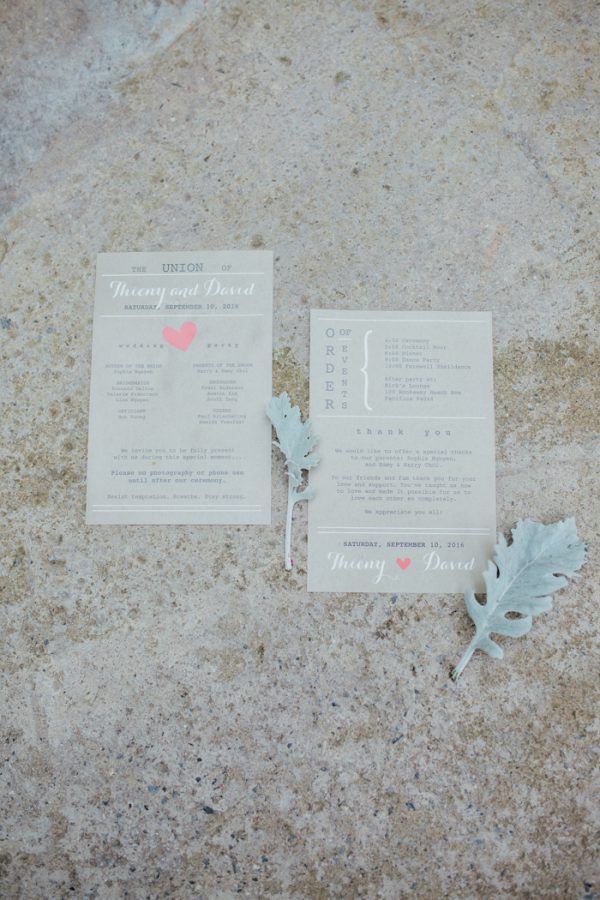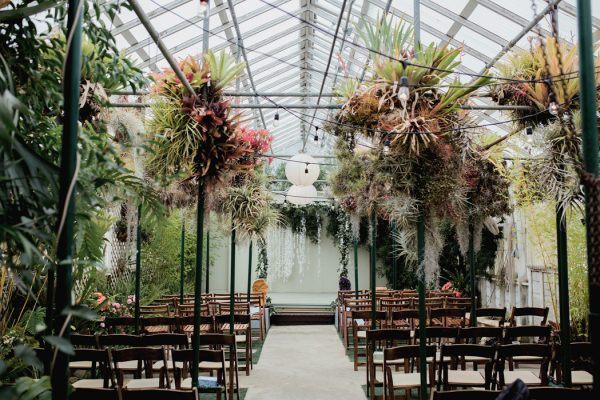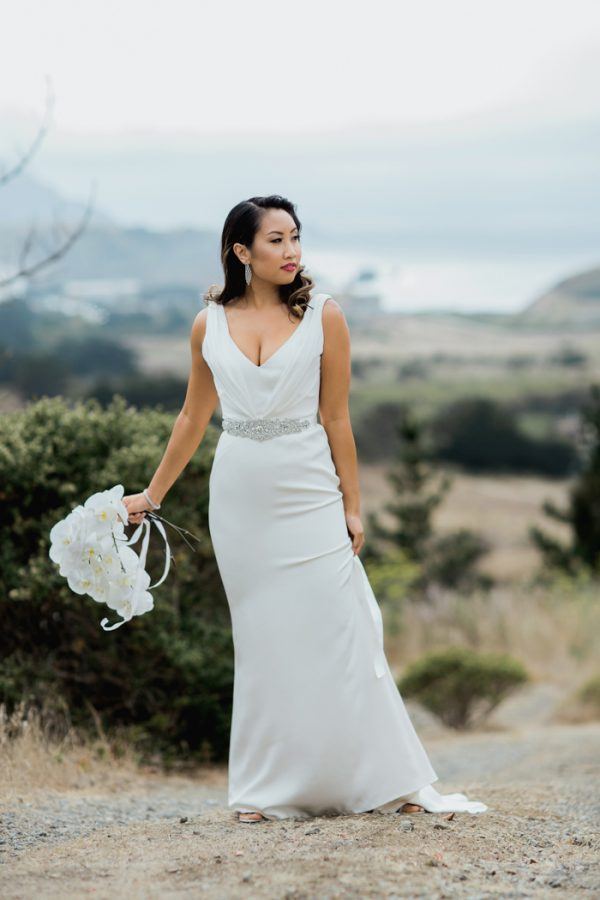 The inspiration for my bridal look was red carpet old-Hollywood glam. I grew up in Orange County, so vintage and Rockabilly style were always huge fashion influences for me. After going to 8 dress shops, I found Trish Lee, who makes classic, timeless dresses with upscale fabric like silk crepe. My dress felt really expensive and glamorous!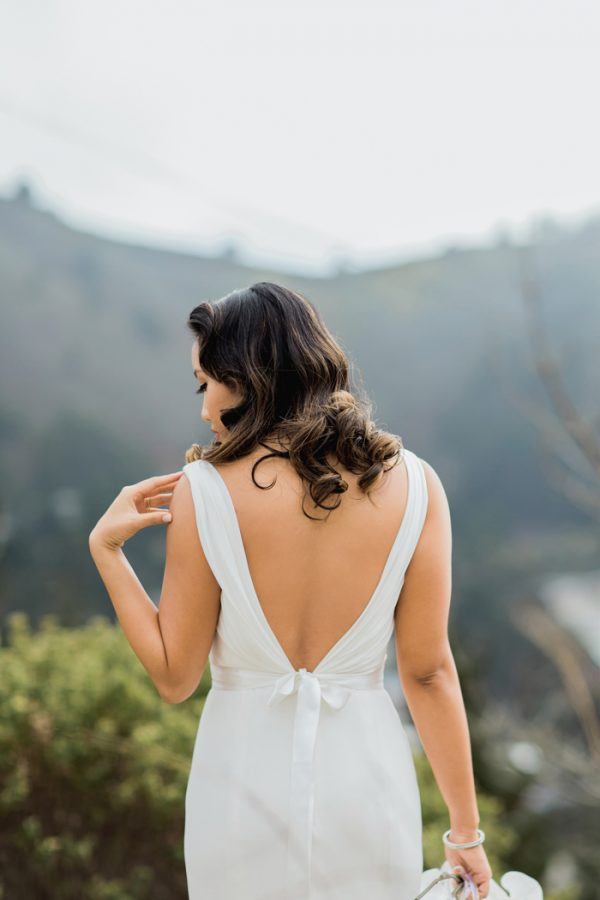 I had always imagined my bridesmaids wearing different color dresses to celebrate their vibrant and unique spirits. So, they got to choose dresses in jewel tones. I also liked the idea of having something cohesive for all them to wear, so I bought them jeweled crowns, which were inspired by the final season of Downton Abbey!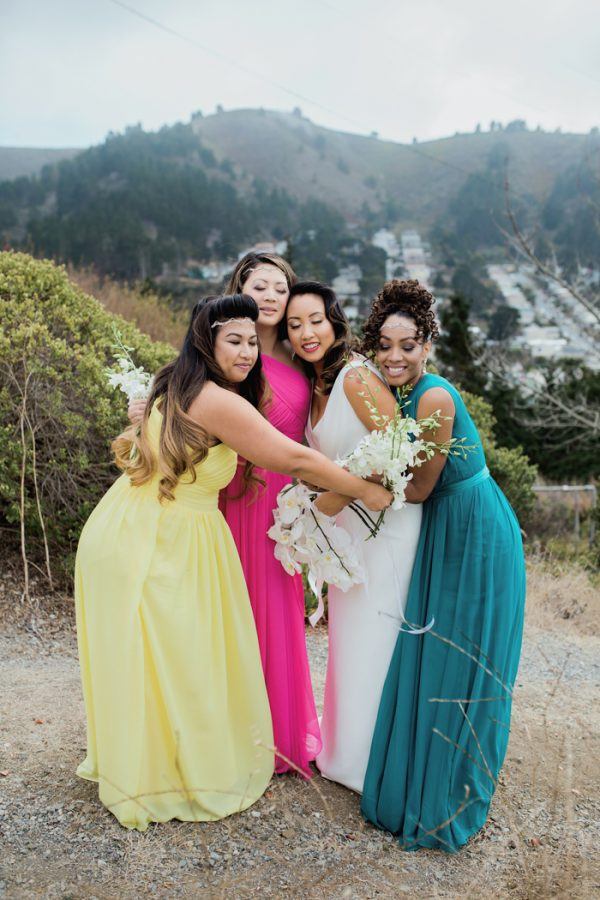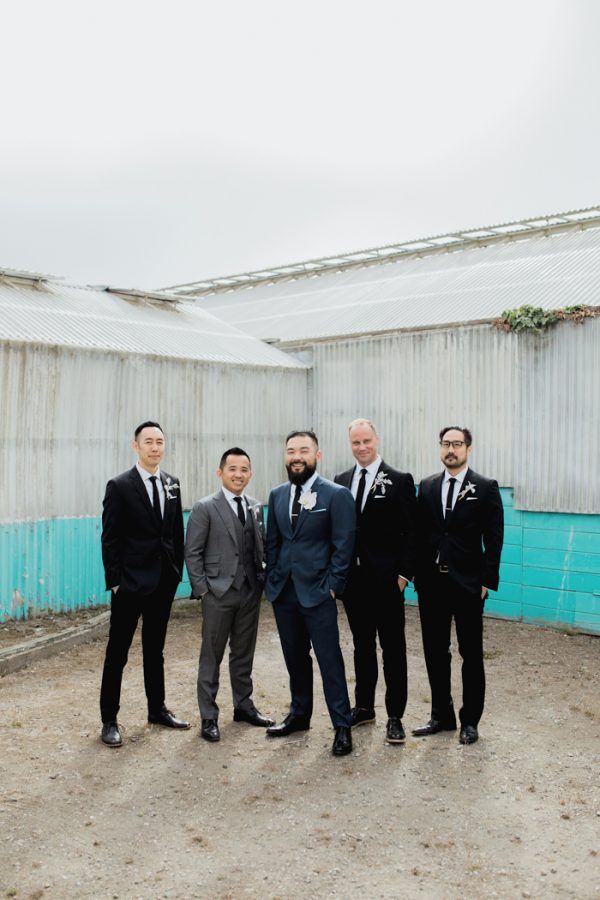 I wanted a non-traditional venue that was unique and memorable, and thought how cool it would be to get married in a greenhouse. I found Shelldance Orchid Gardens online and thought their pictures were beautiful! It was really the conversation I had on the phone with Nancy, the owner, that sealed the deal. We had an emotional conversation about my grandma, who's favorite flowers were orchids. David felt lucky to meet her before she passed and gifted her an orchid when they met. Shelldance has the largest selection and most beautiful orchids. I felt like my grandma's spirit led us to find that venue, so I knew it was meant to be!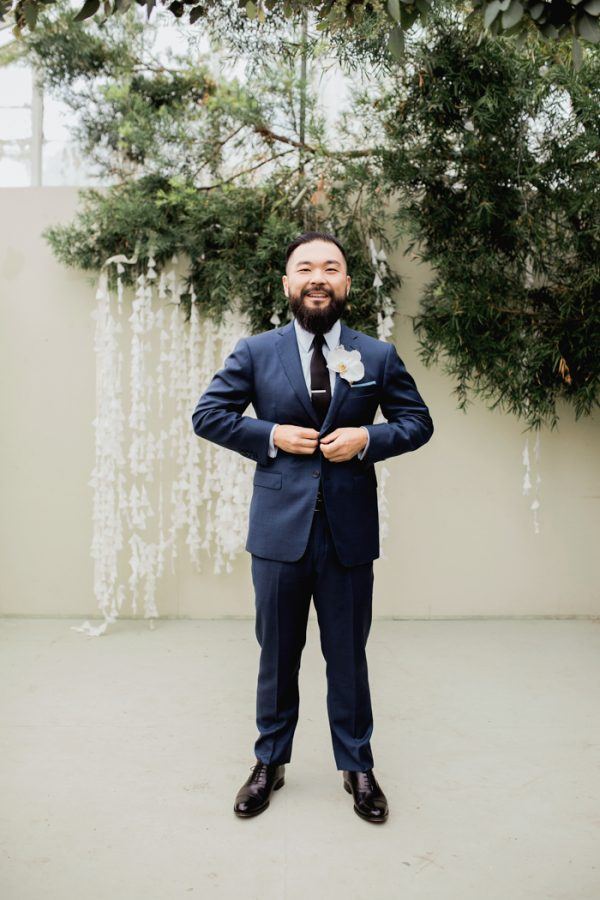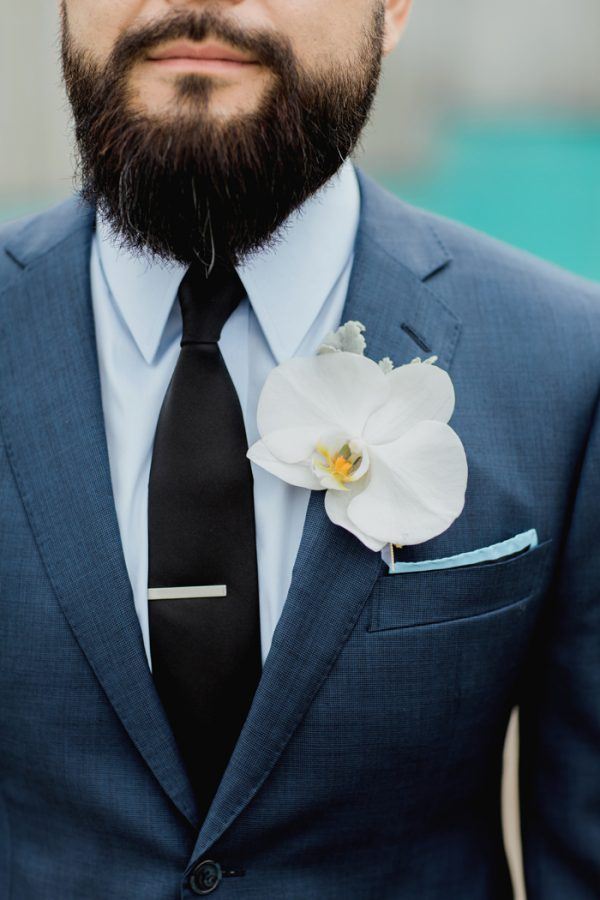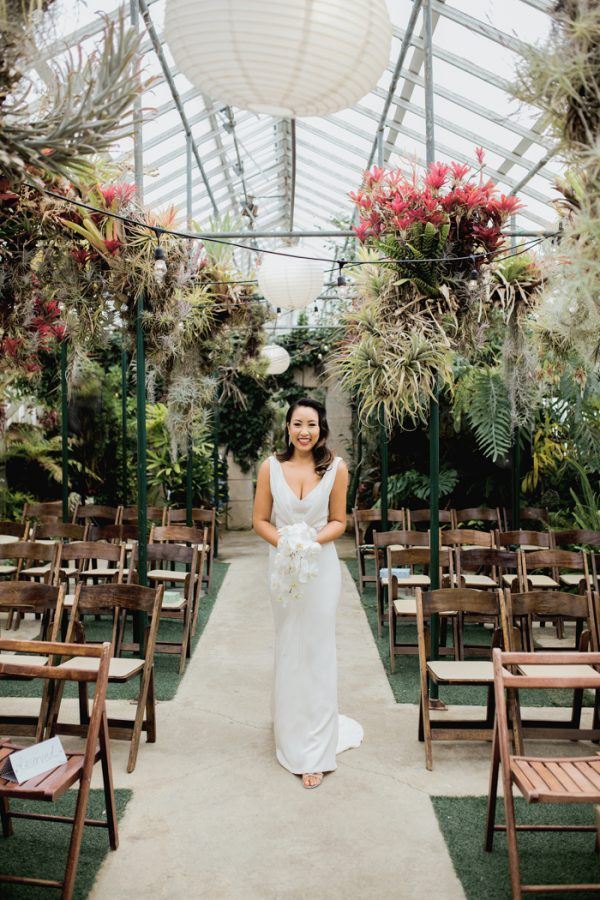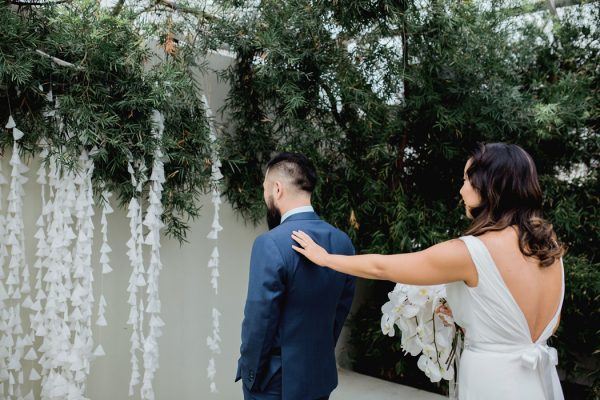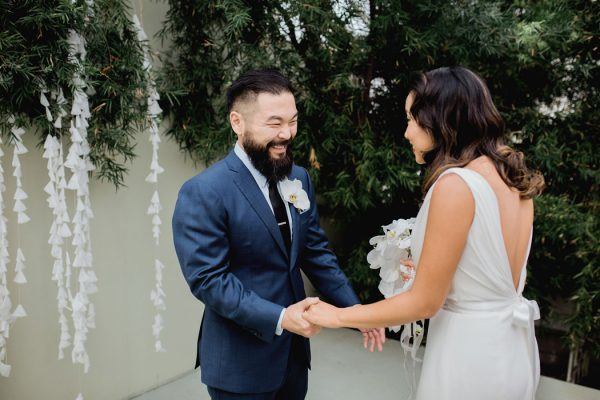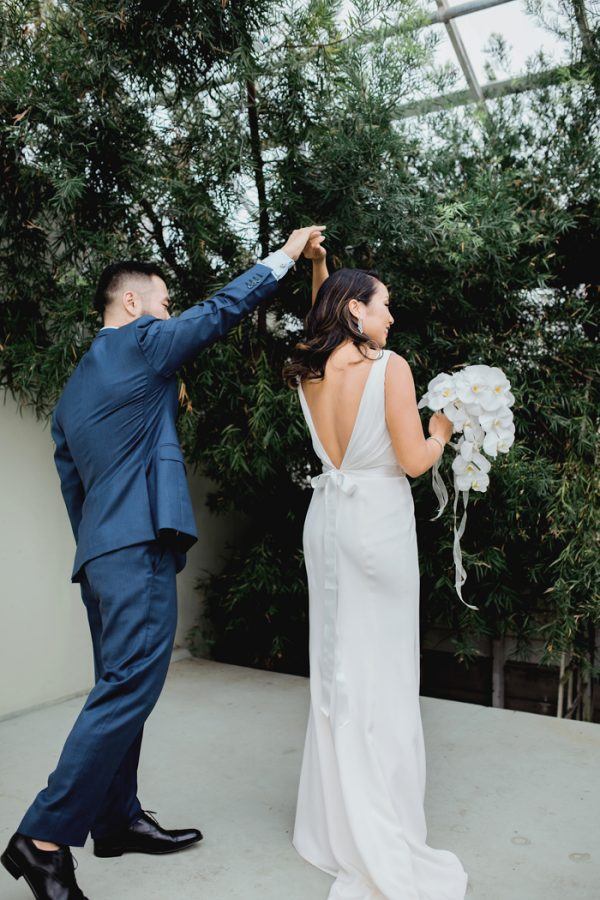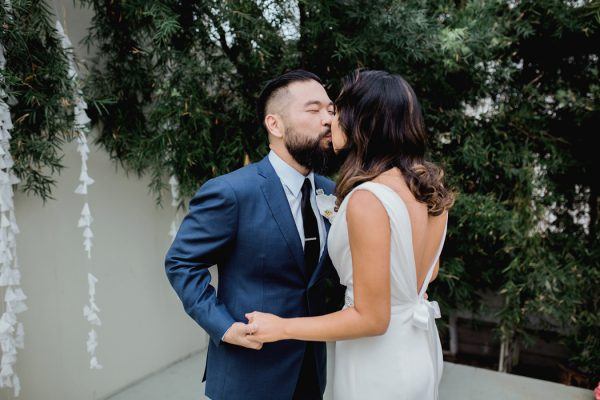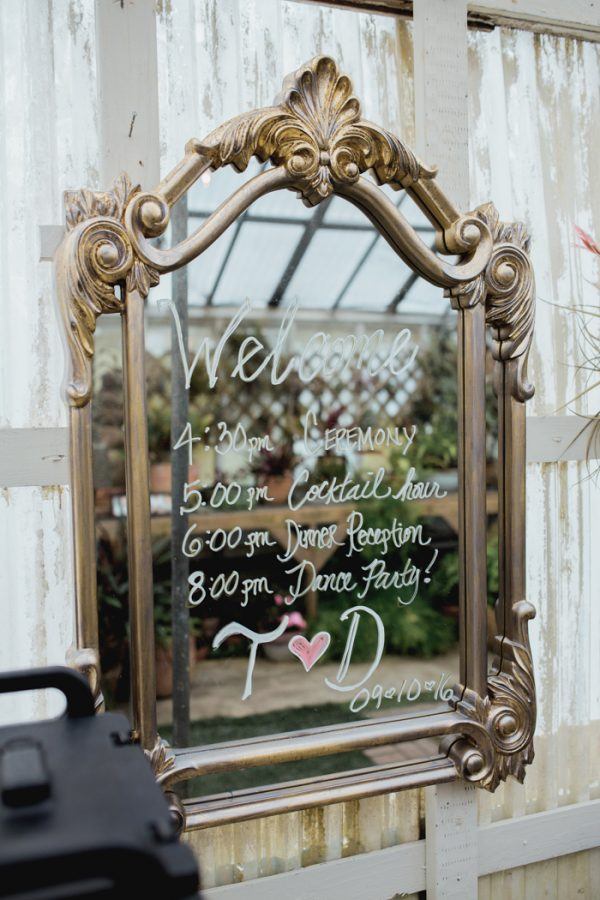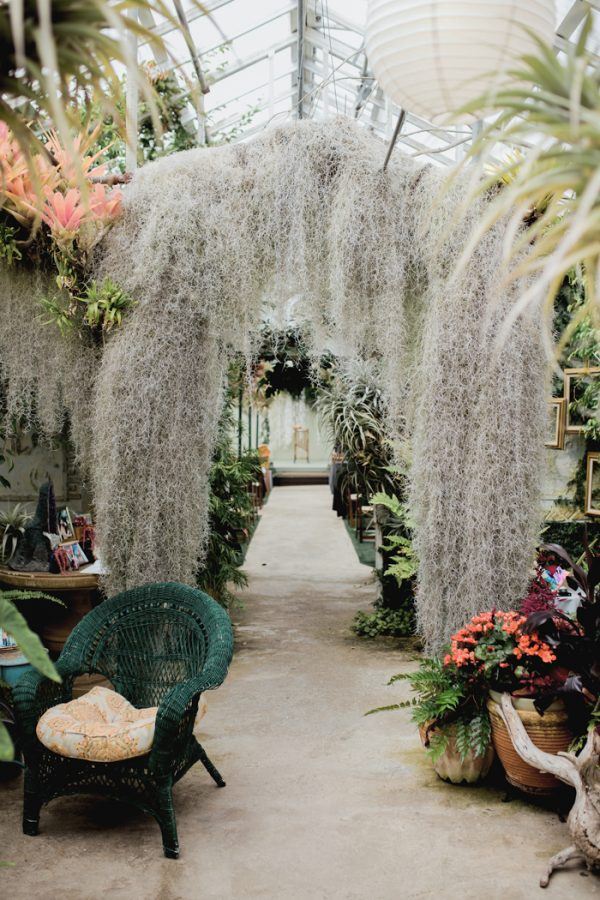 I am in the positive energy business (healing arts), so incorporating healing crystals made sense. They didn't just add natural beauty, but I believe they have an energetic vibration that elevates a space and reflects the positive vibes. We also had a Tibetan singing bell in the ceremony to remind all of us there when we heard the bell to stop take a delicious breath and enjoy the present moment.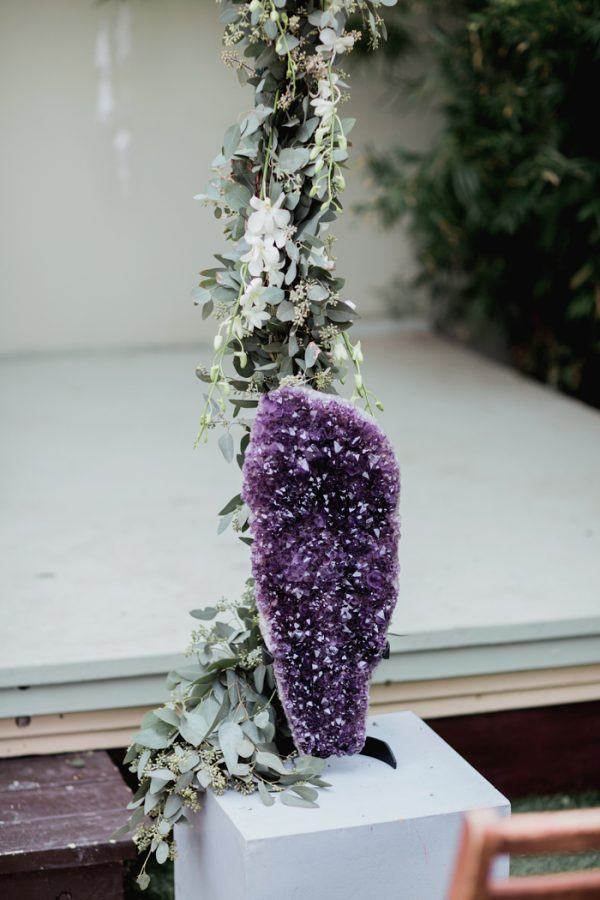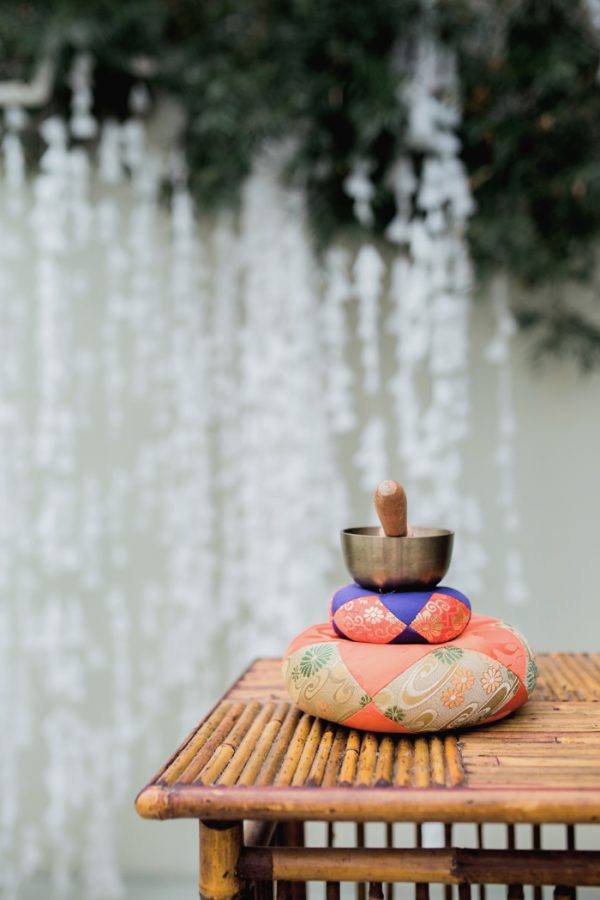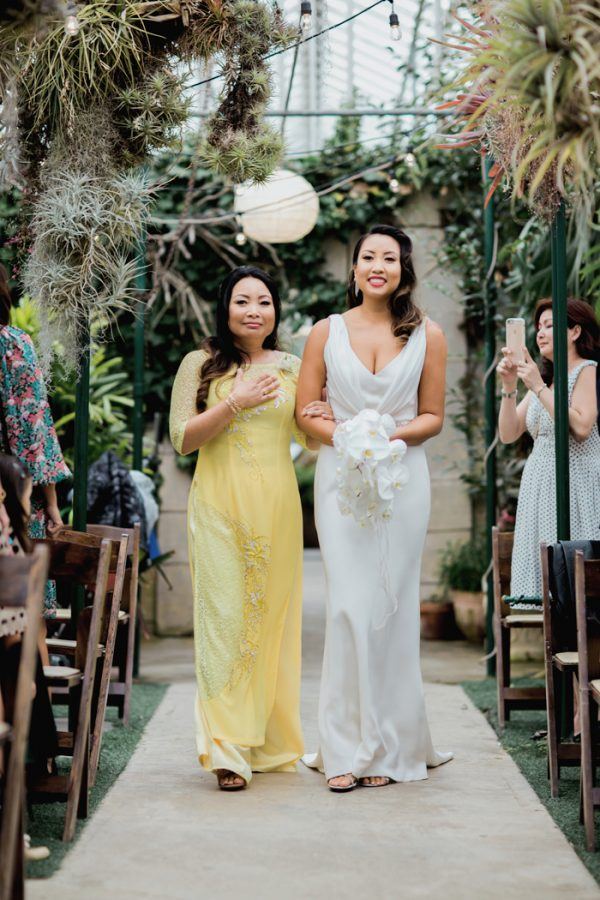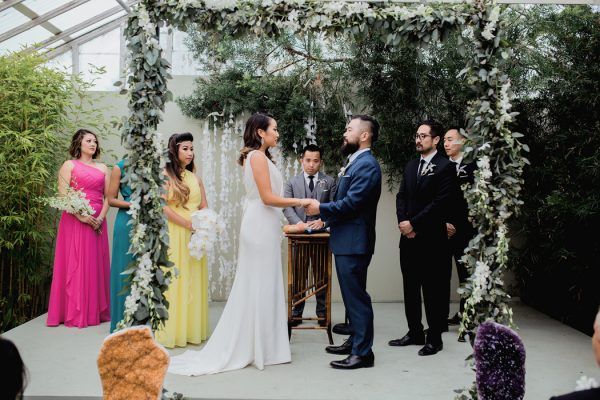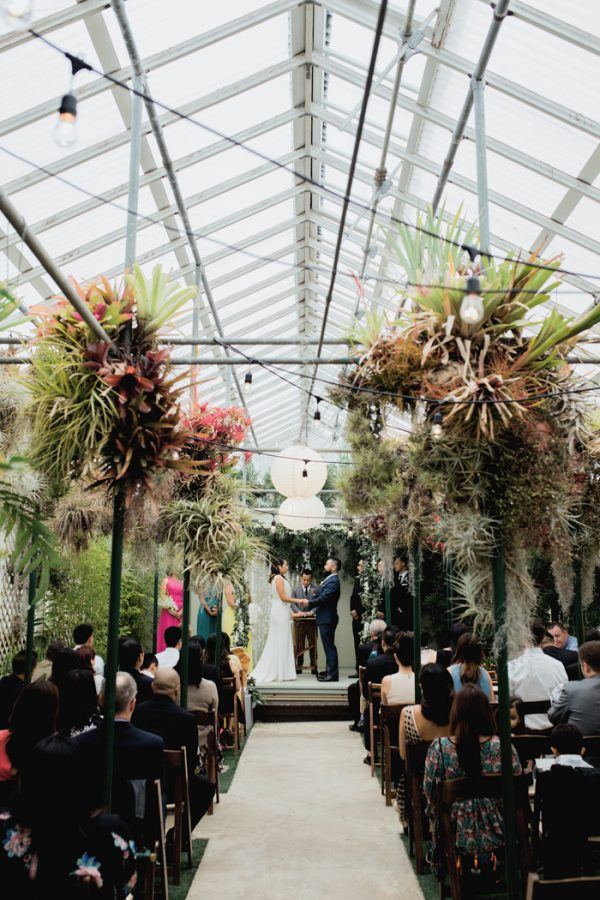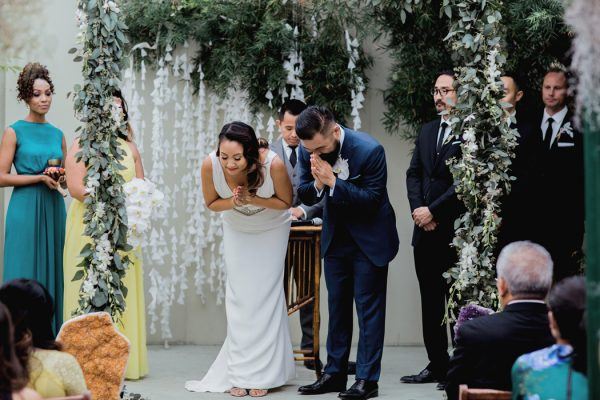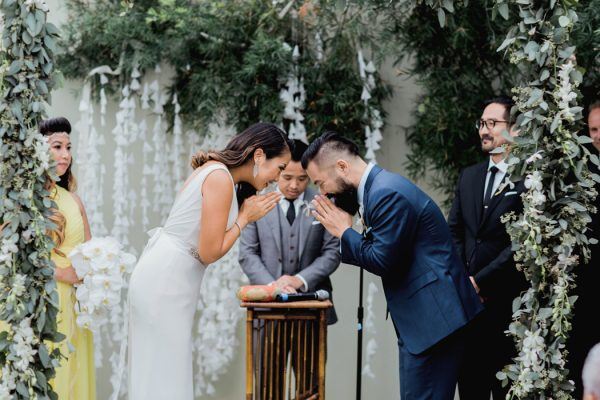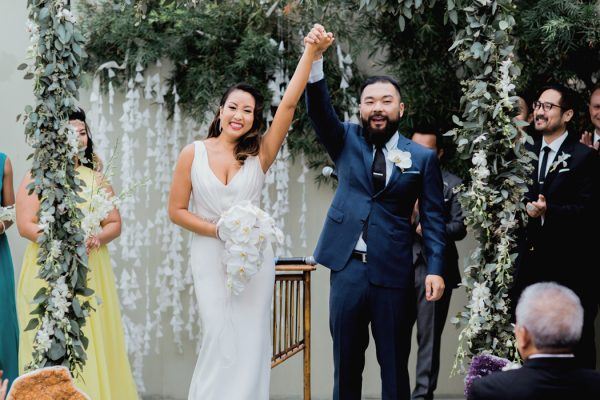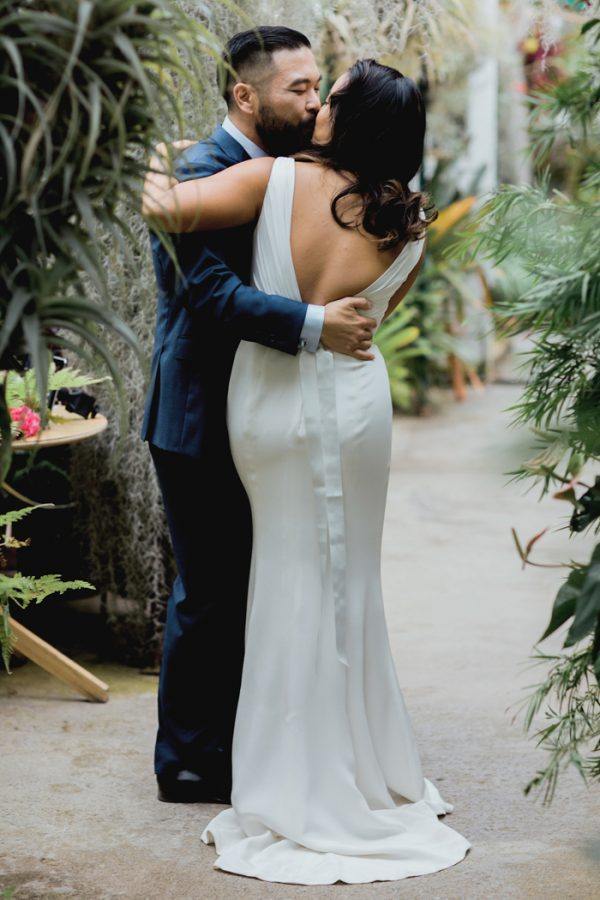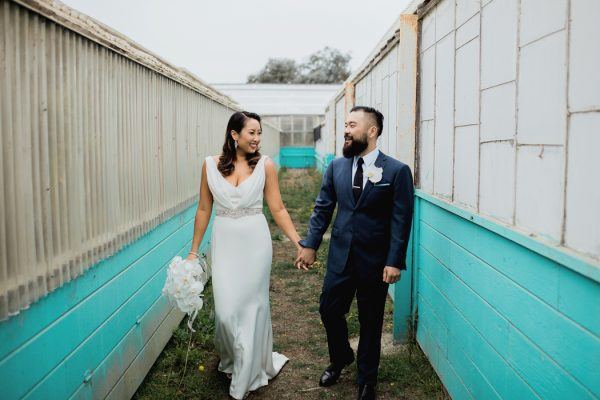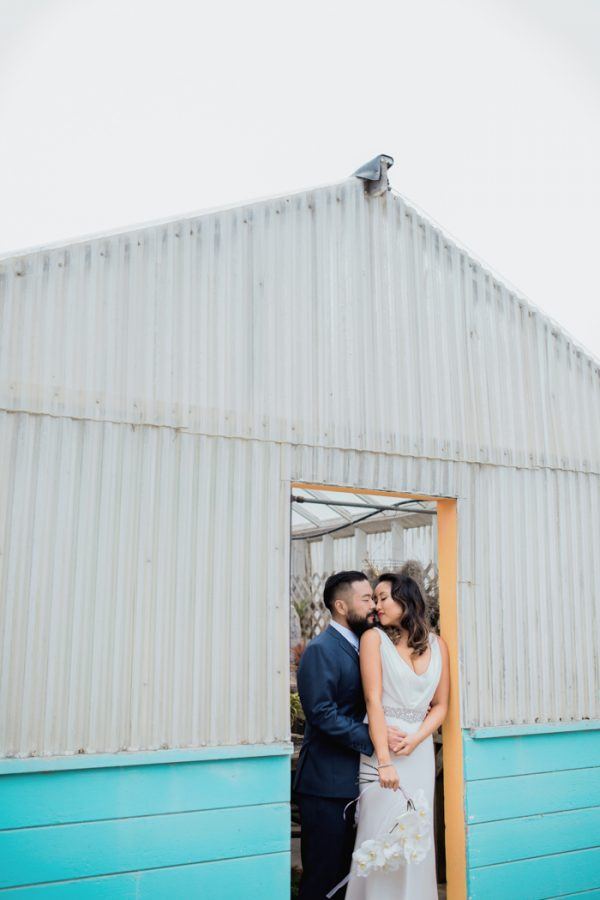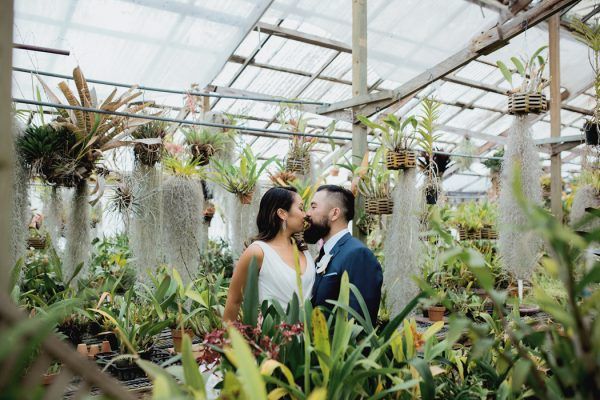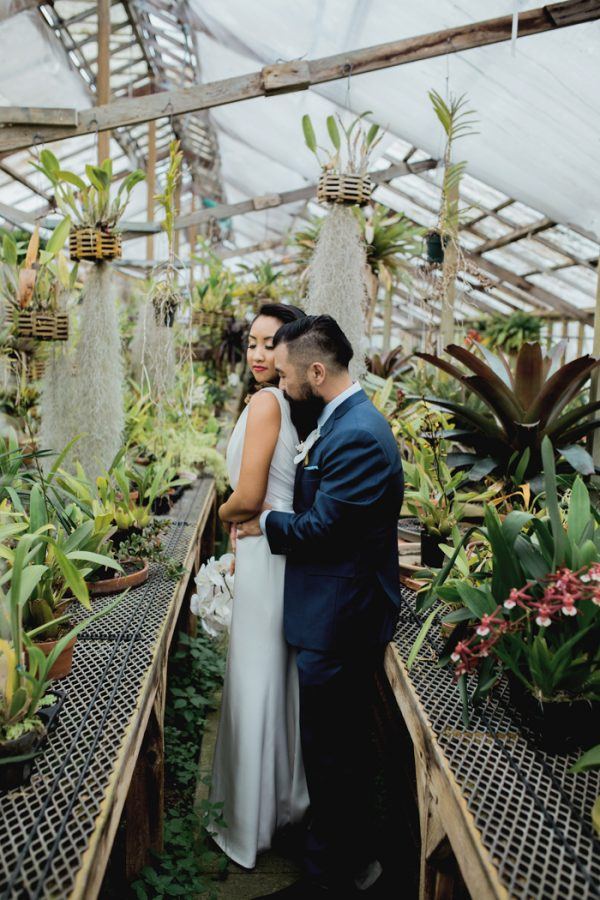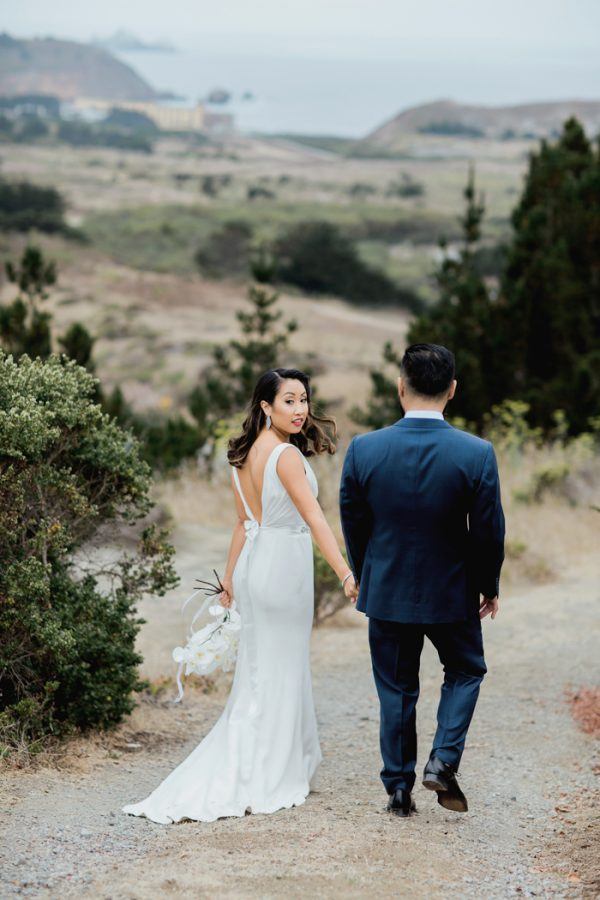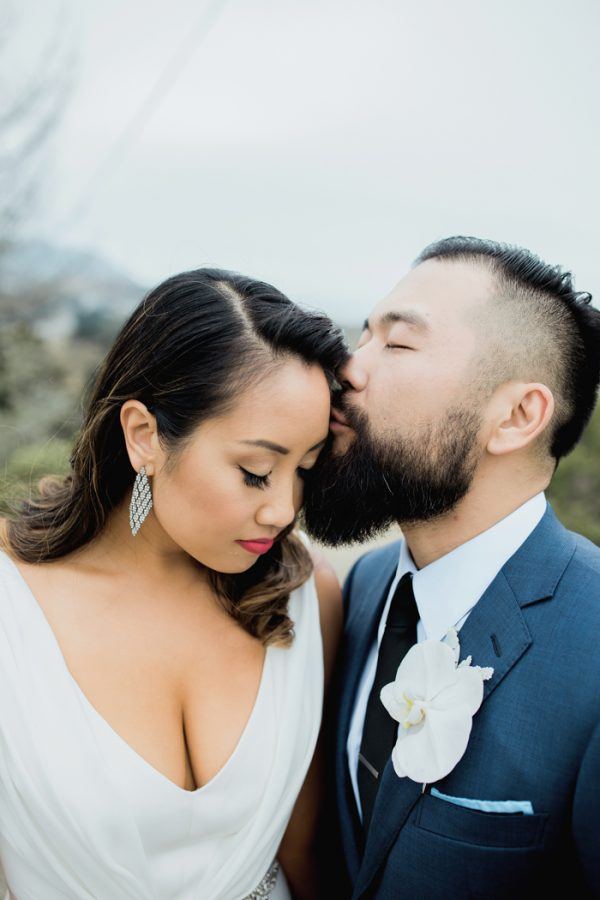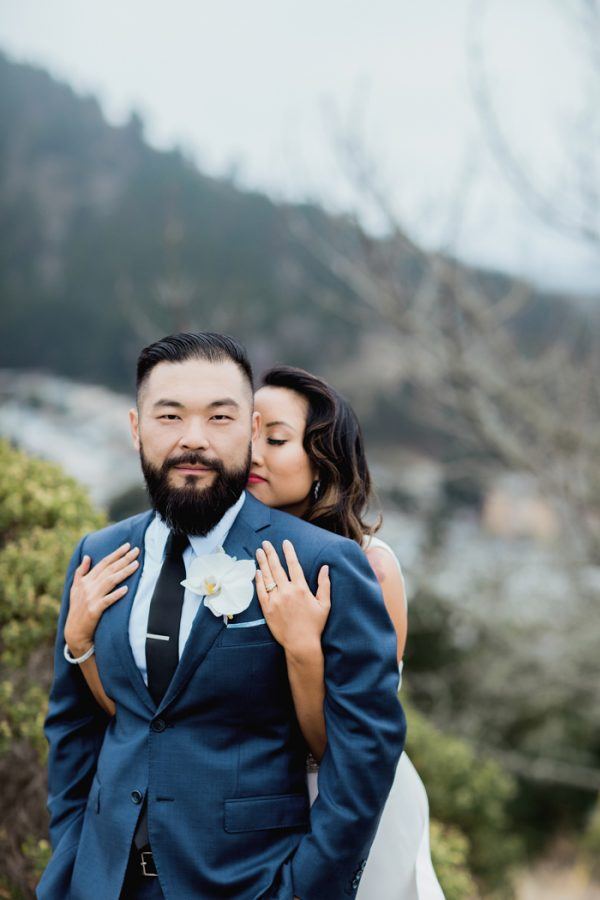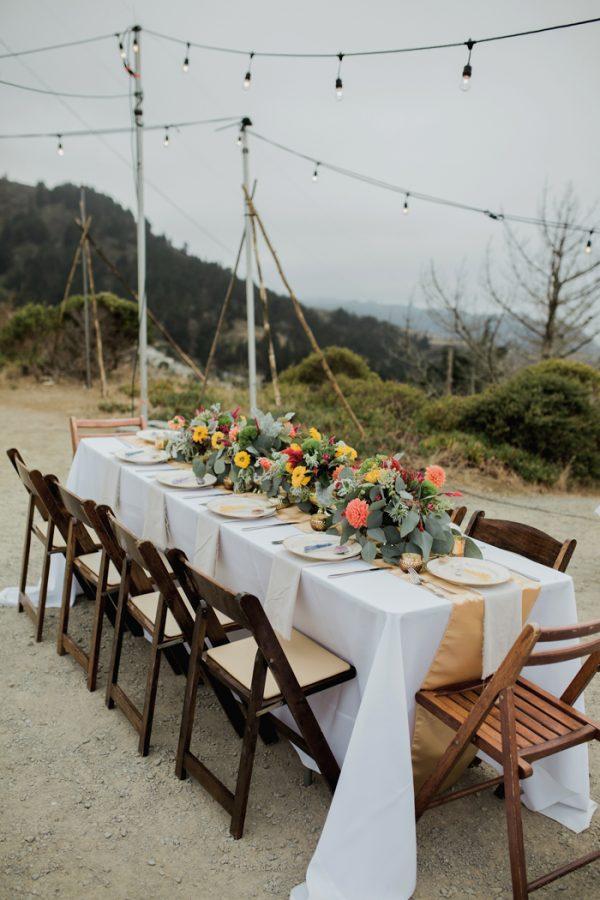 For our wedding favors, we gave each guest a crystal magnet of amethyst, quartz, agate, and pyrite, plus rock candy sticks. Our friends still have them, and I like that it's not a blatant reminder of our wedding — like a photo of the bride and groom is. We had only 50 guests, so everyone that has one of these favors feels like they are part of a special club.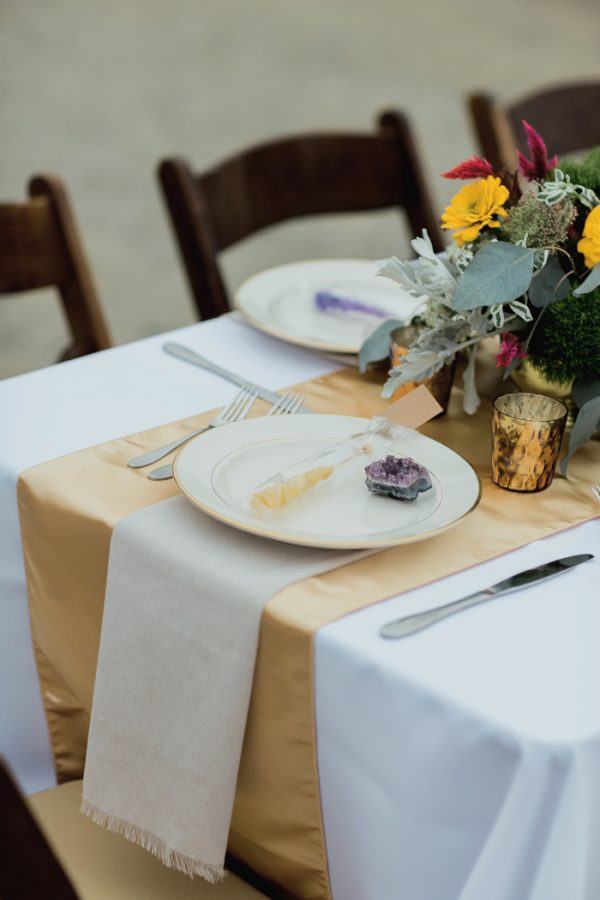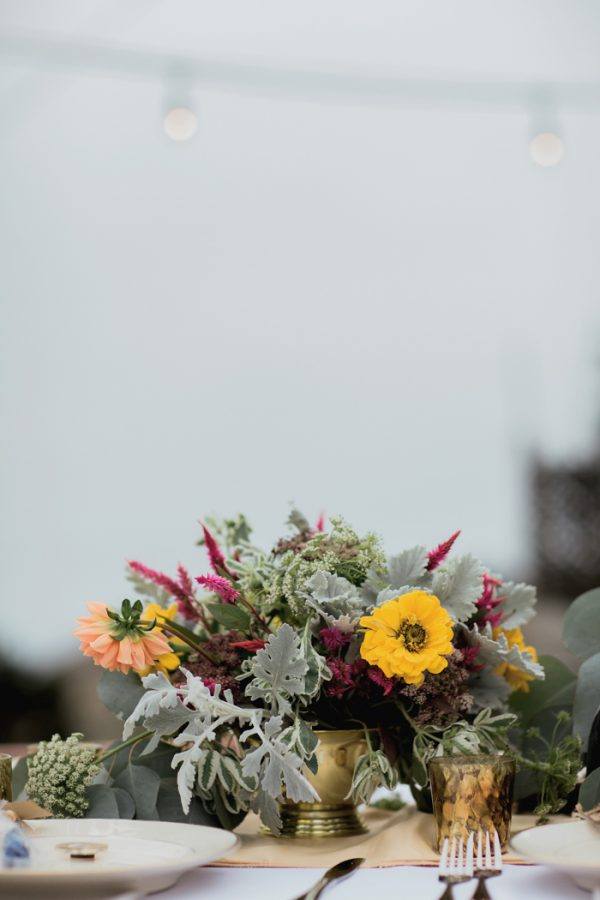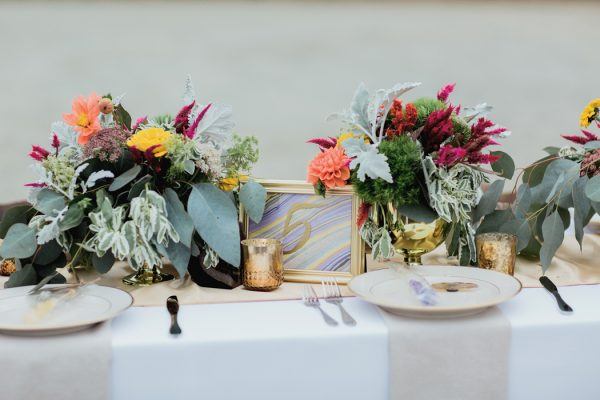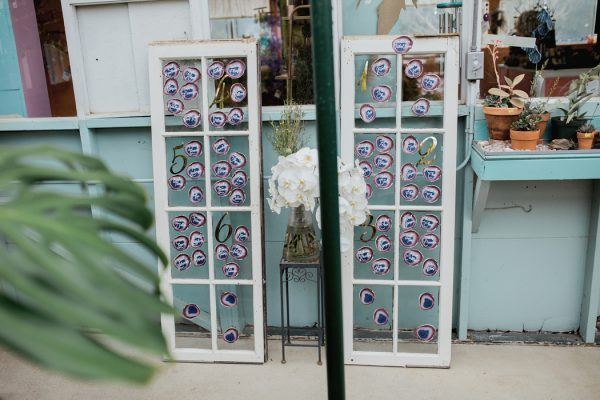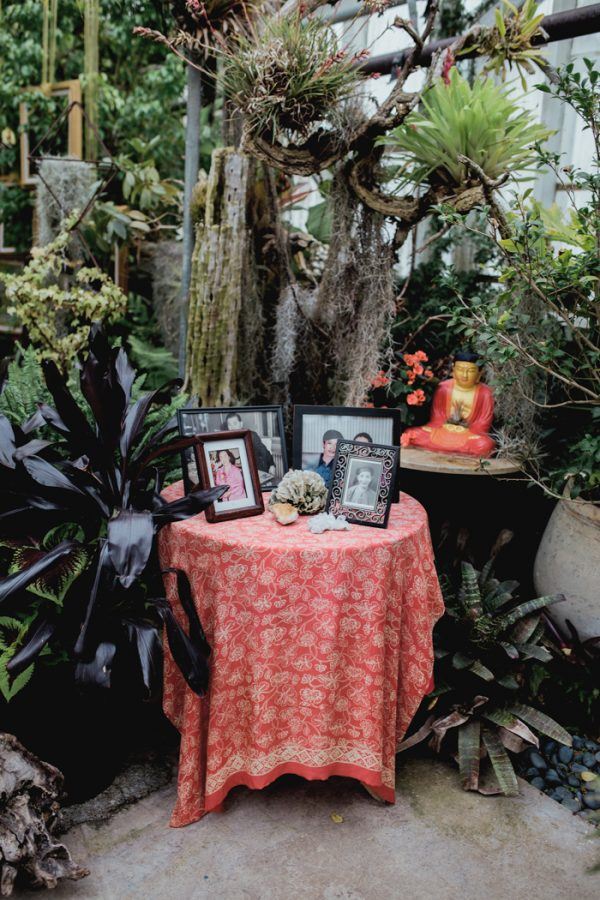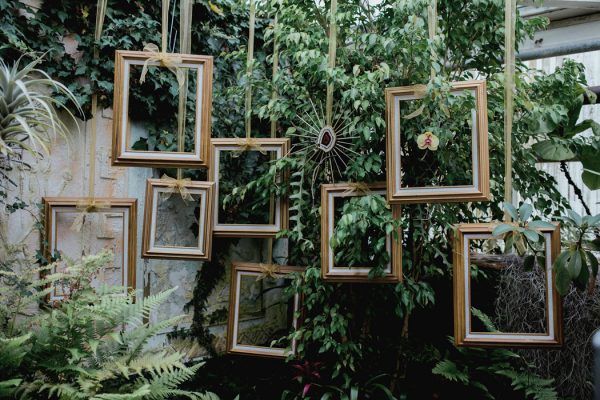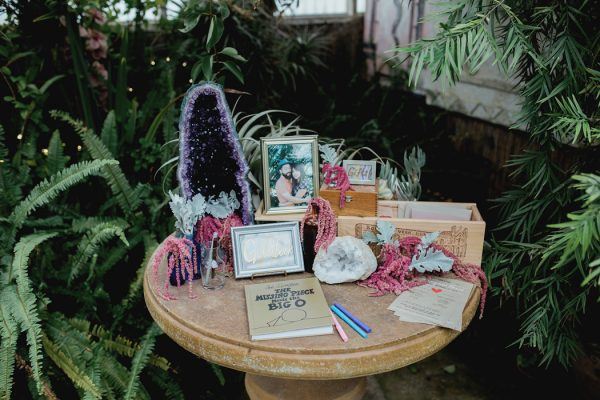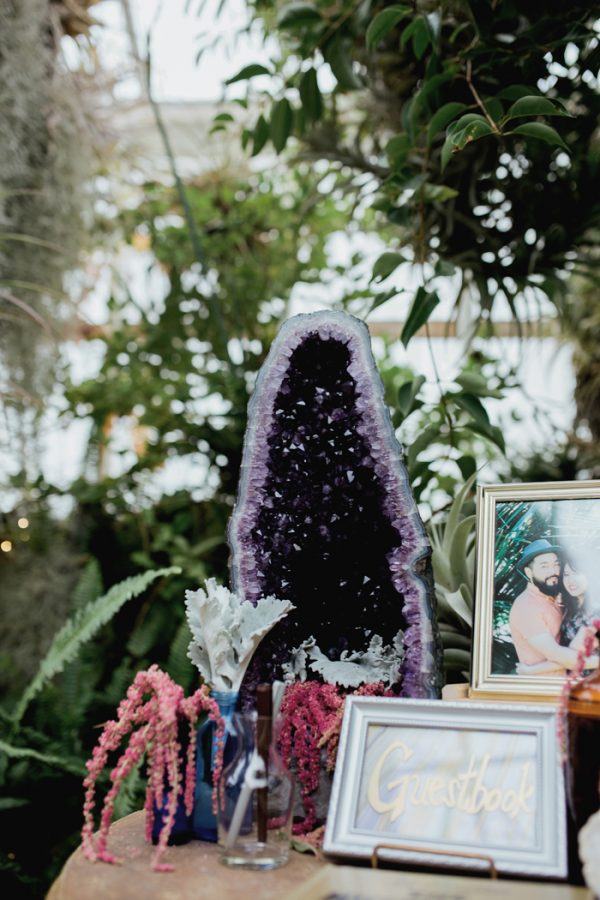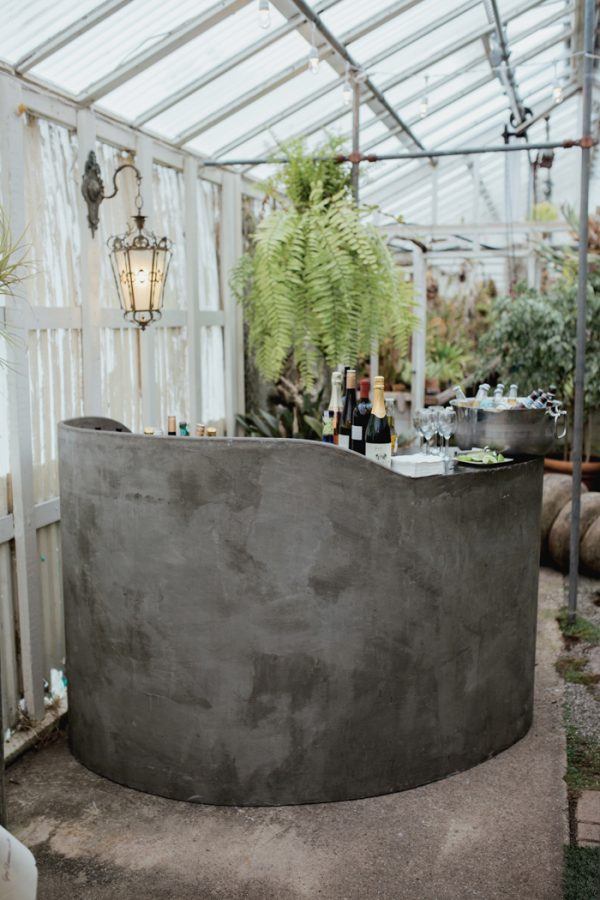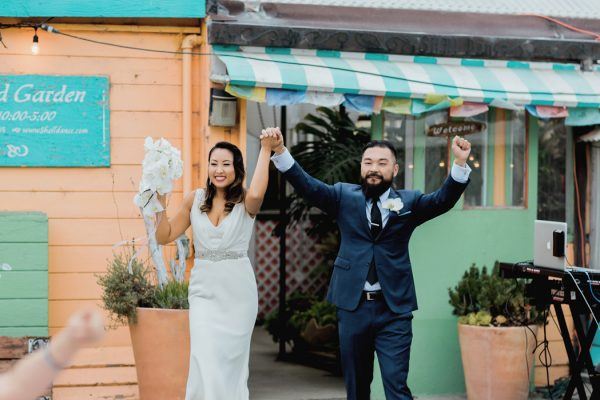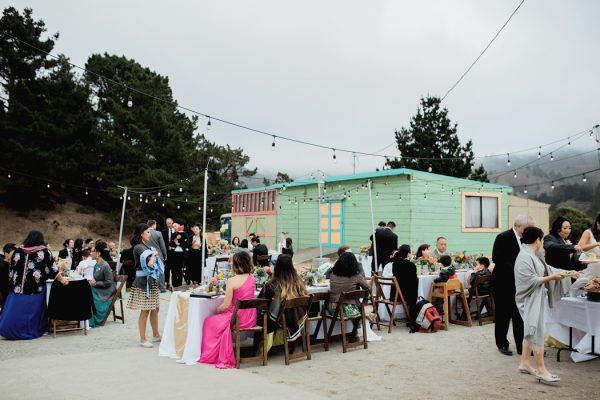 David is Korean-American, and I am Vietnamese. So we had Korean short ribs, Vietnamese spring rolls, and garlic noodles. We both thought it was important to have food from both our cultures to honor our backgrounds, but we were both born in America, and that is very much a part of who we are. So we had made-to-order donuts and ice cream sandwiches, and coconut cream pie (our fav!) instead of cake.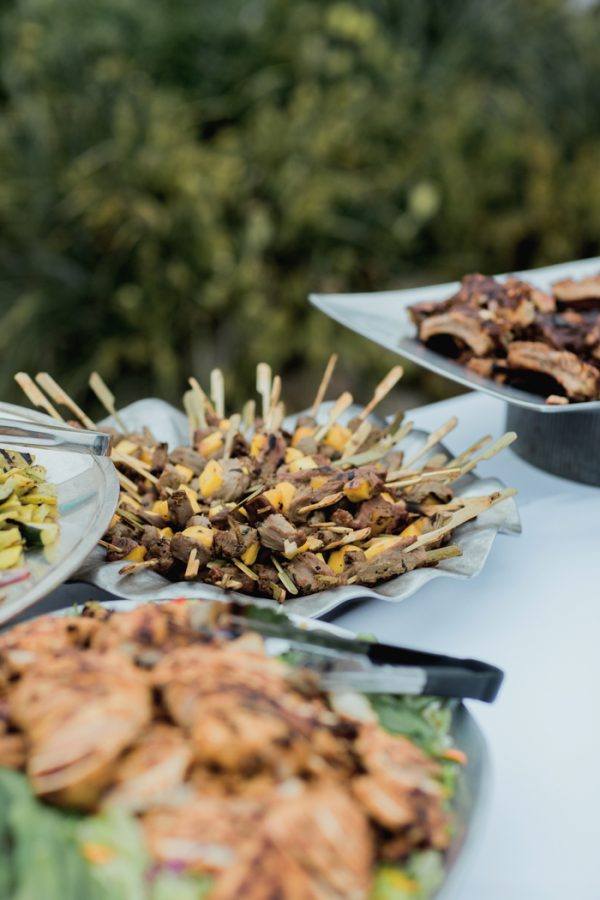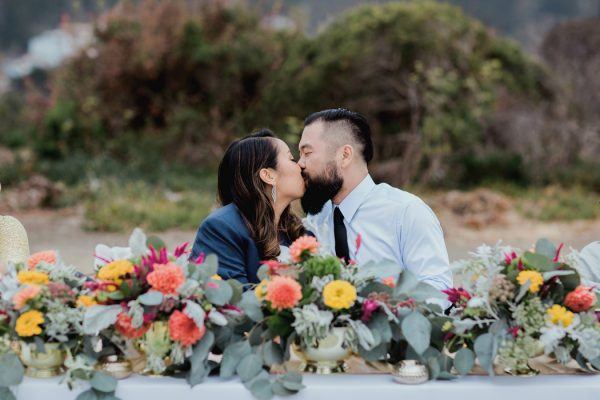 Wedding Party Processional – "Going to the Chapel of Love" by The Dixie Cups
Bride's Processional – "Songbird" by Fleetwood Mac
Recessional – "You Make My Dreams Come True" by Hall & Oates
First Dance – "You and I" by Stevie Wonder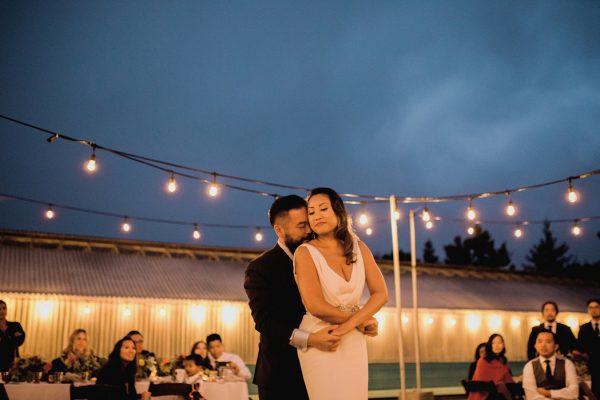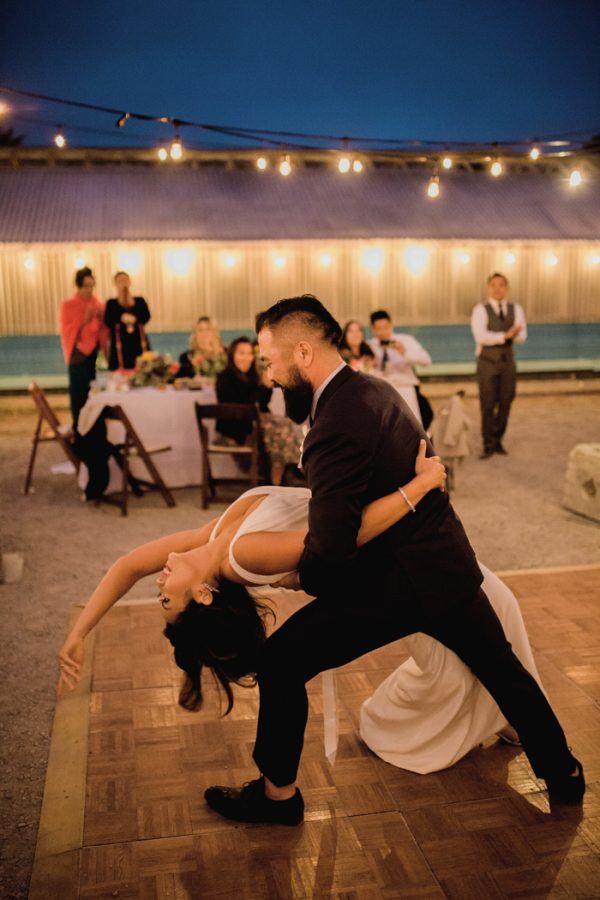 Congratulations to Thieny and David, and an extra special thanks to Alixann Loosle Photography for sharing these gorgeous wedding photos with us! Looking for more greenhouse wedding inspiration? We've got a lush greenhouse wedding so pretty you'll want to move in!