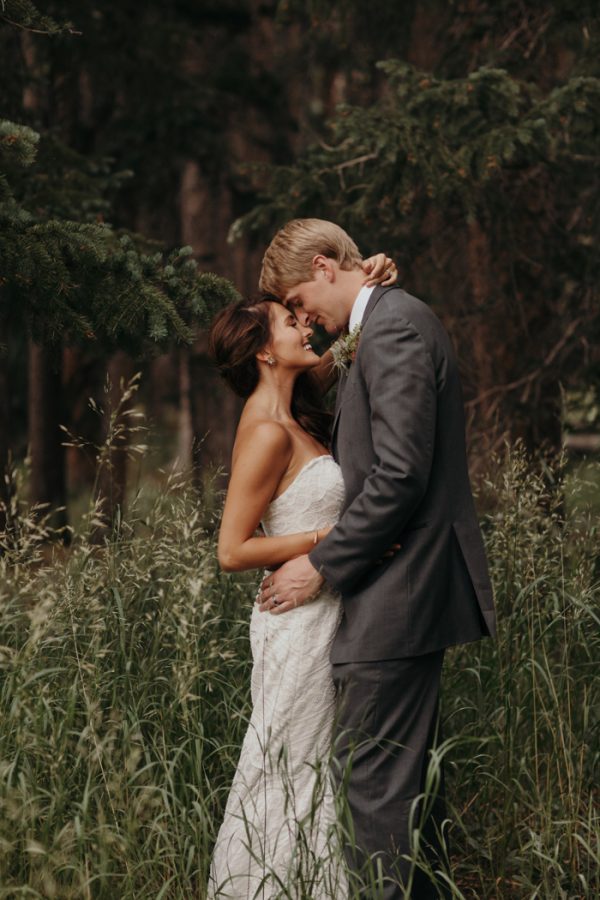 Elizabeth and Kramer's wedding blended majestic Colorado woodland vibes with glamorous 1920s flair! The couple has family roots in Colorado's Estes Park area, so they had their ceremony in the picturesque Camp St. Malo, also known as Chapel on the Rock. We love how the couple chose a color palette of earth tones and deep fig to complement their reception venue's natural scenery, and we can't get enough of A Florae's protea-heavy floral design that reflected that palette! Jordan Voth Photography captured every moment of Elizabeth and Kramer's Colorado woodland wedding, including the bridal party's splash around the St. Vrain River during the reception.
The Couple:
Elizabeth and Kramer
The Wedding:
Camp St. Malo & River Bend, Lyons, Colorado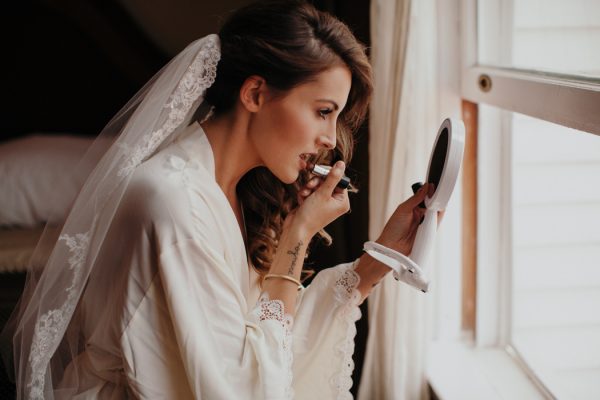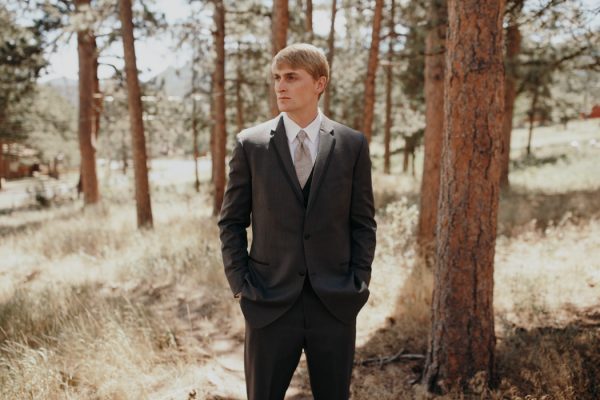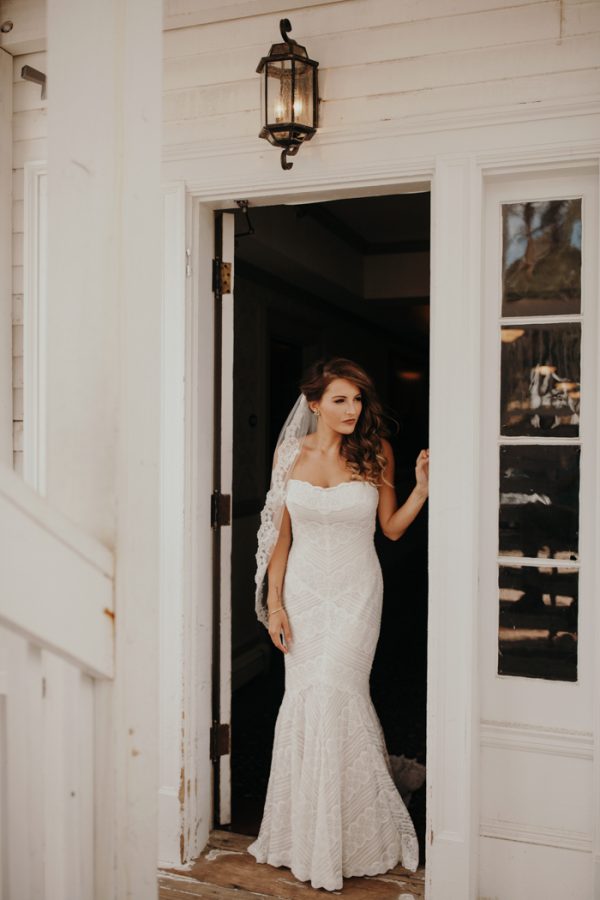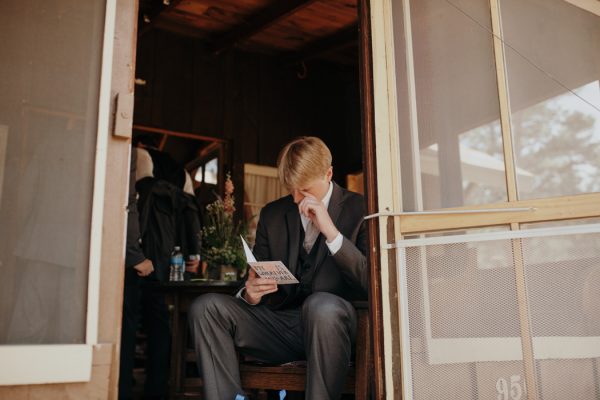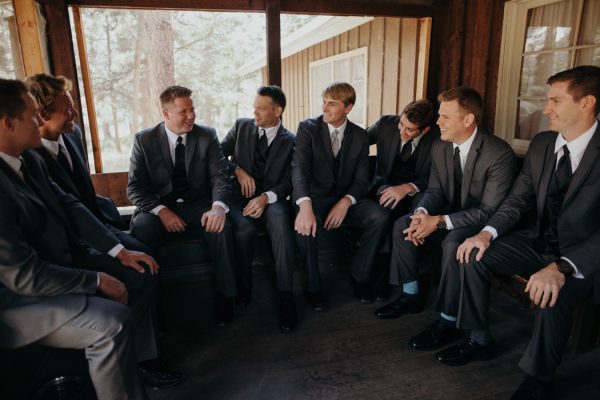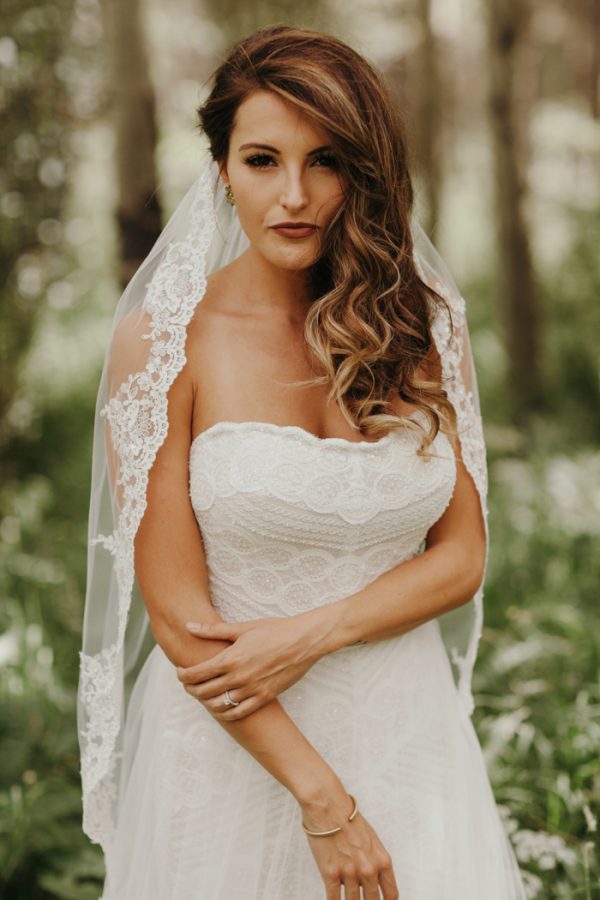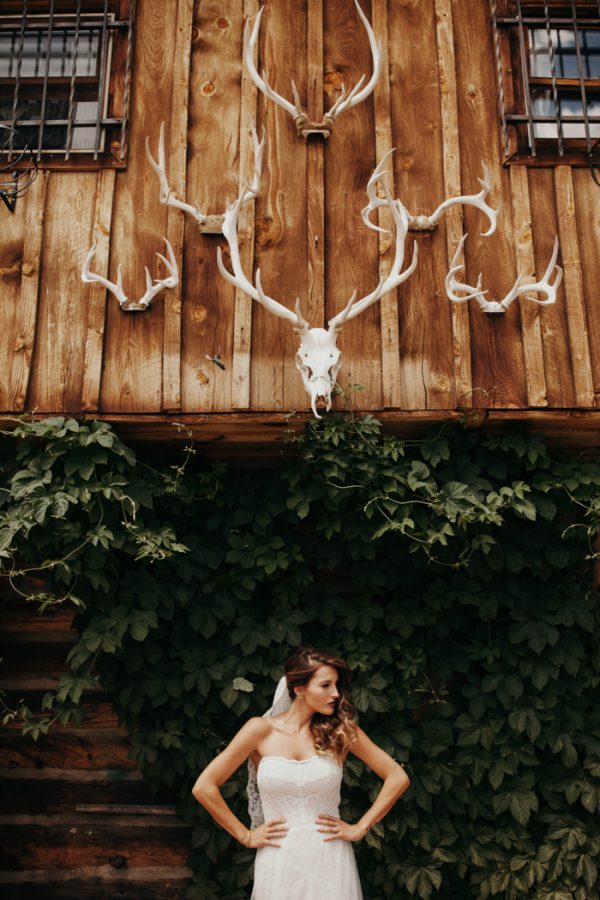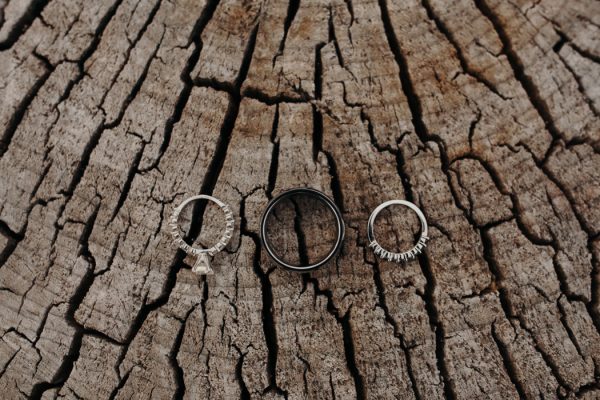 From the groom: I've driven past St. Malo hundreds of times in my life and each time, I told myself that if I ever was lucky enough to find love, I would get married in that chapel. My wife and I were one of the dozens of couples that are married in that chapel each year. The setting is stunning, but the reason I wanted to be married at St. Malo runs deeper than that. My family has been tied to Estes Park and the surrounding area for over one hundred years. We have been lucky enough to have cabins that have remained in our family since the late 1880s. Generations have come and gone, however, we all have shared a common love of this magical place. It only made sense to celebrate the best day of my life in my favorite place in the world.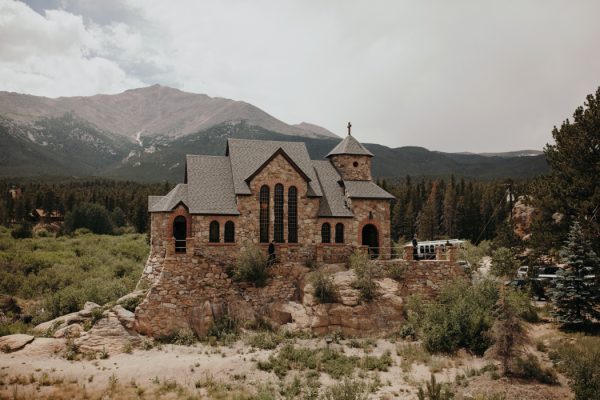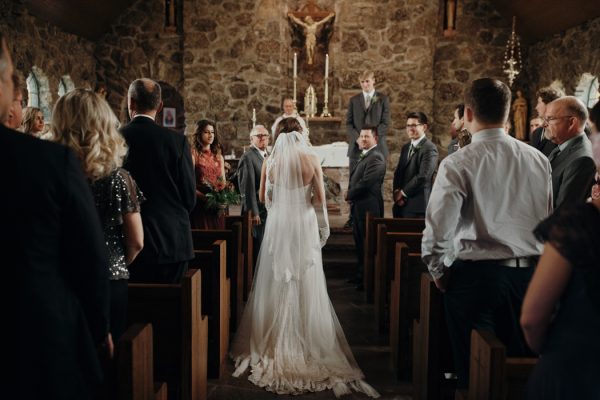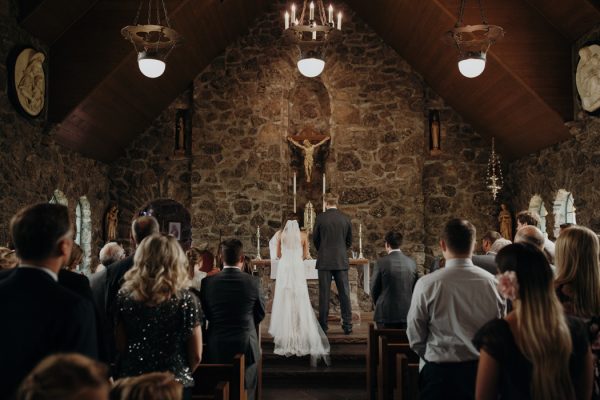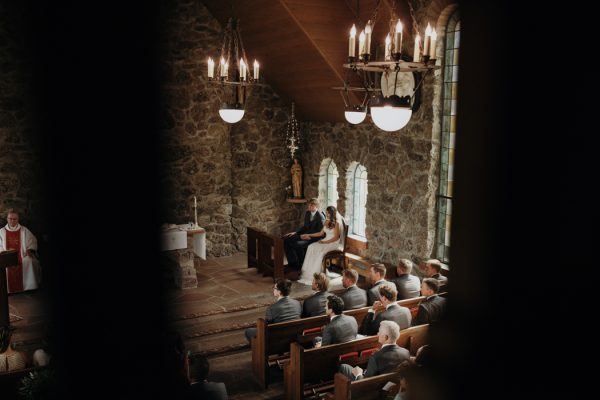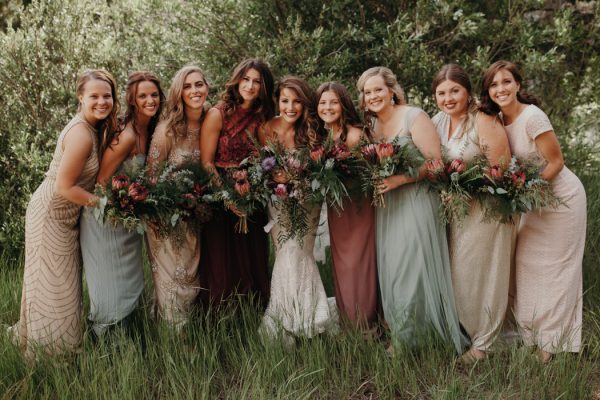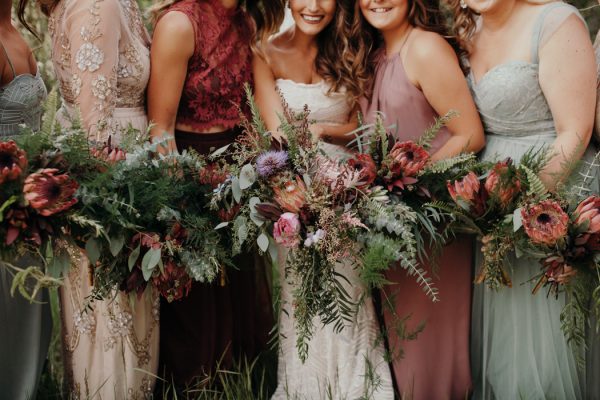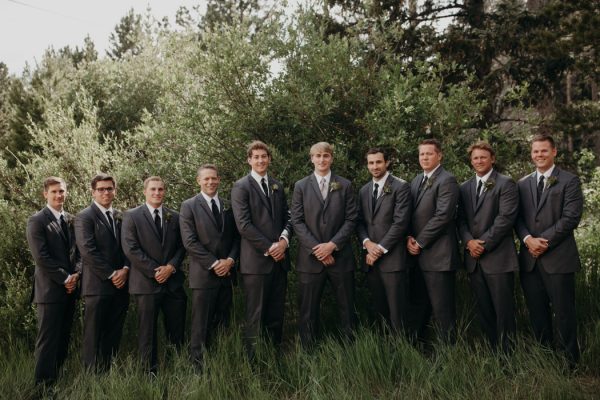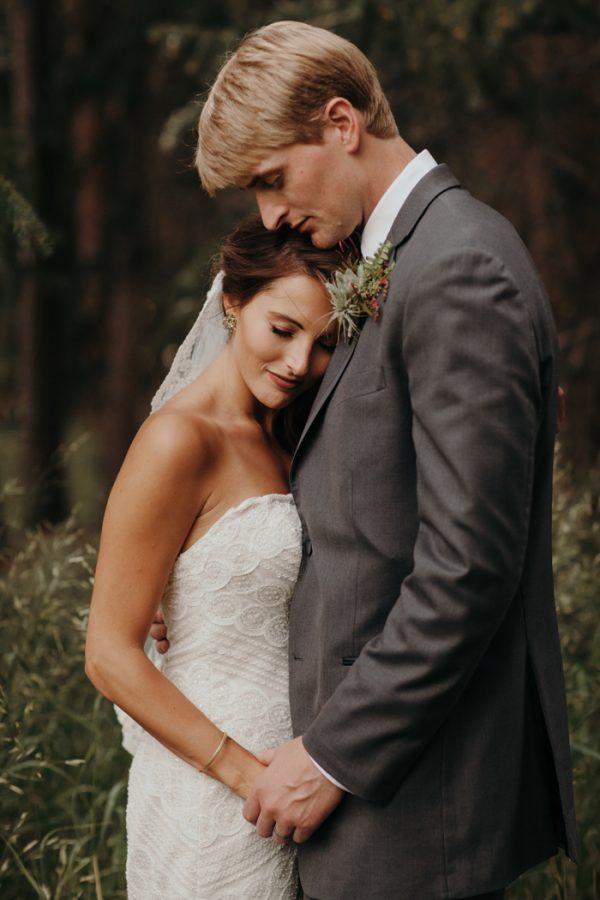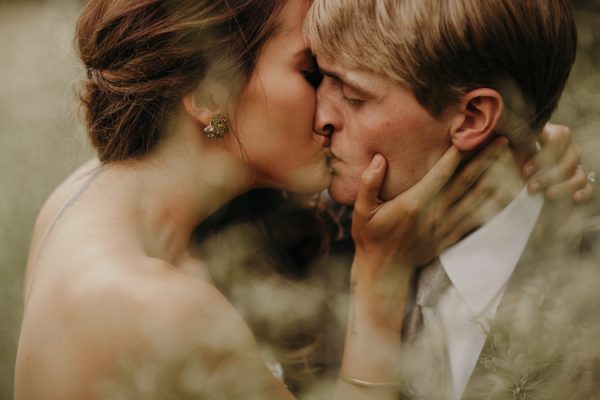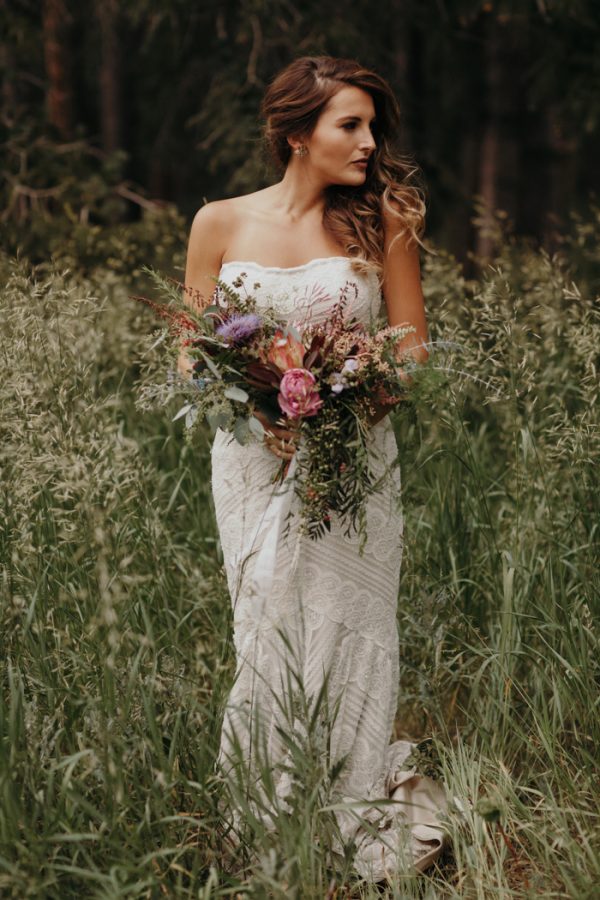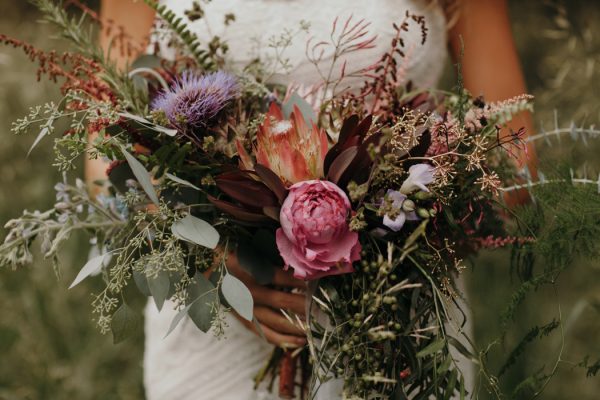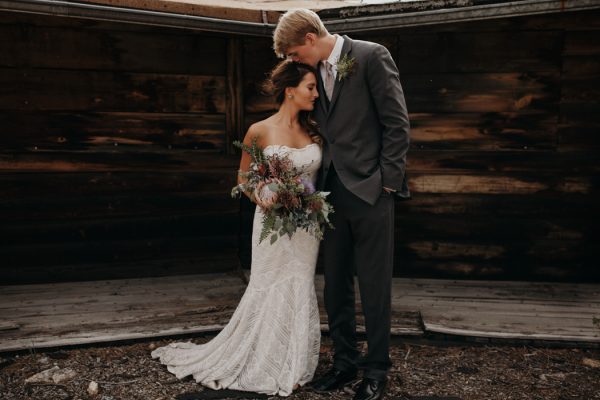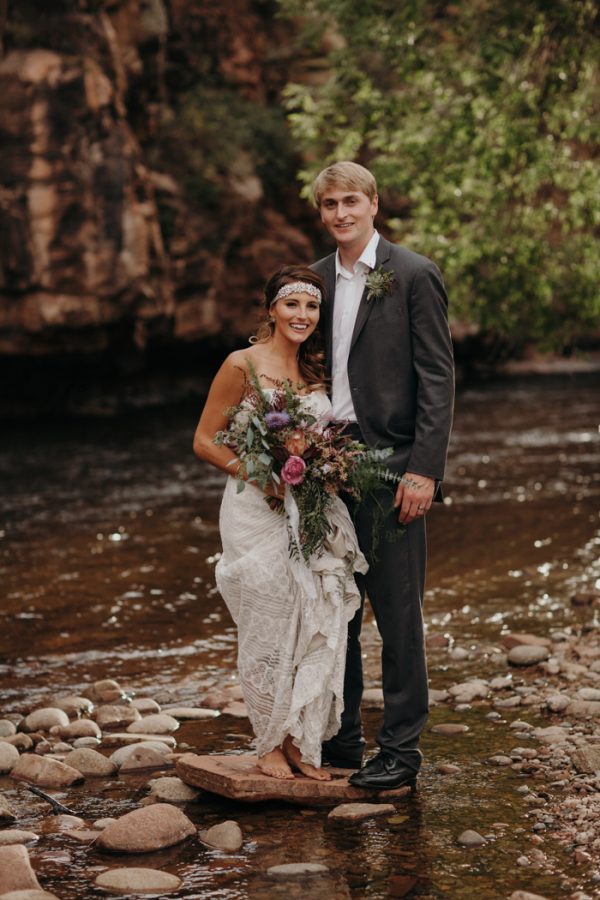 We wanted to create a romantic and fun evening that felt like a 1920's party tucked away in the woods. I fell in love with Riverbend immediately. I never really dreamed of my wedding as a little girl but as I grew older, I had this vision of a huge party in the forest with twinkling lights and candles. The Riverbend made my little dream a reality. It is nestled right next to the St. Vrain river and has these towering red rocks overlooking the area. The space itself is sprawling grass with beautiful and unique sections for various parts of the evening. The dance floor was right next to the river. It felt elegant and dramatic.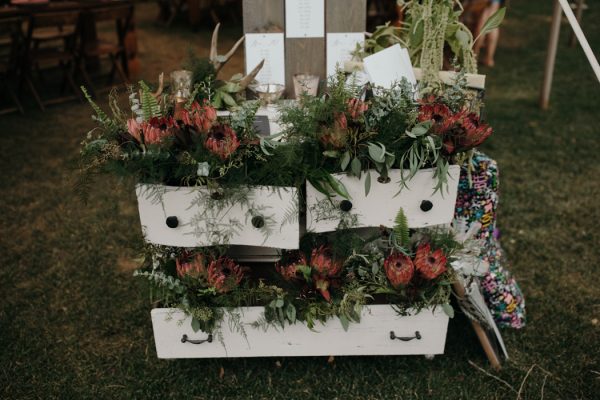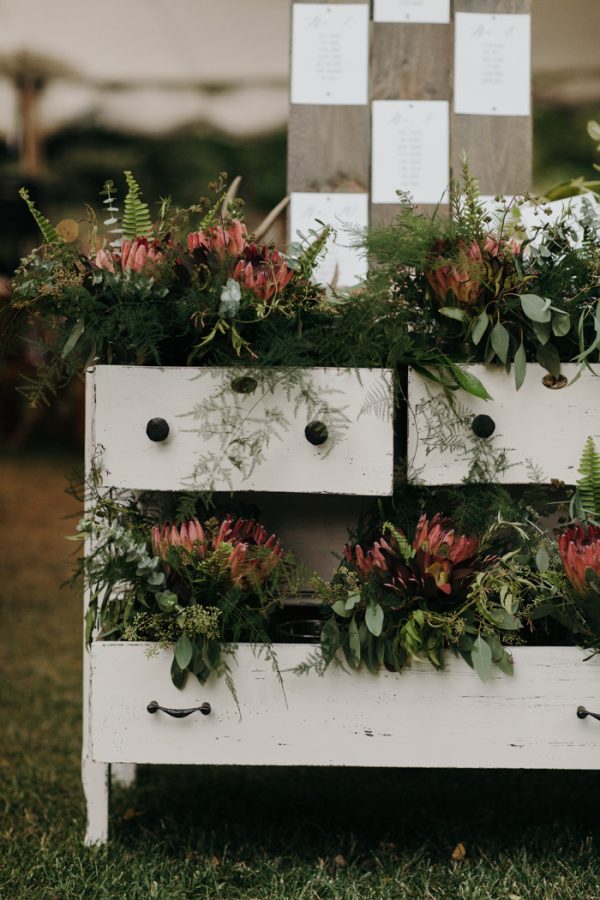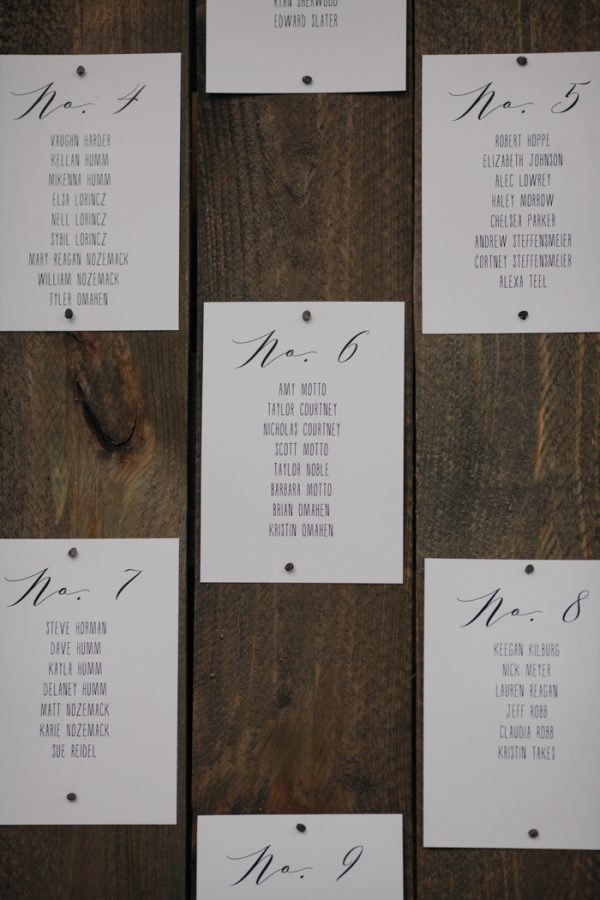 We wanted a 1920's party feel with elements of Colorado mixed in. An elegant and dreamy feel. Ethereal and bohemian meets a 1920's party.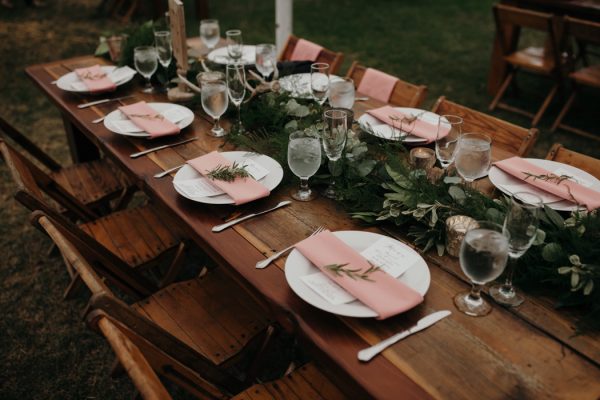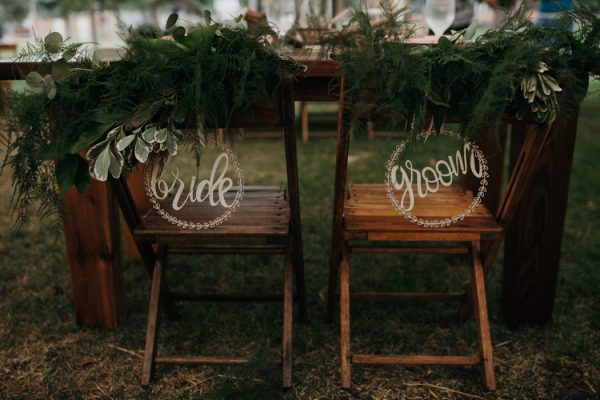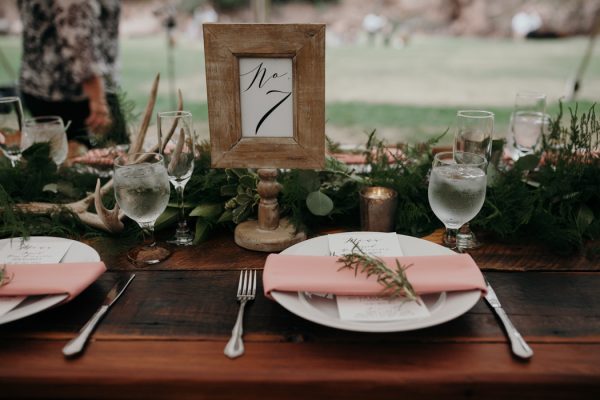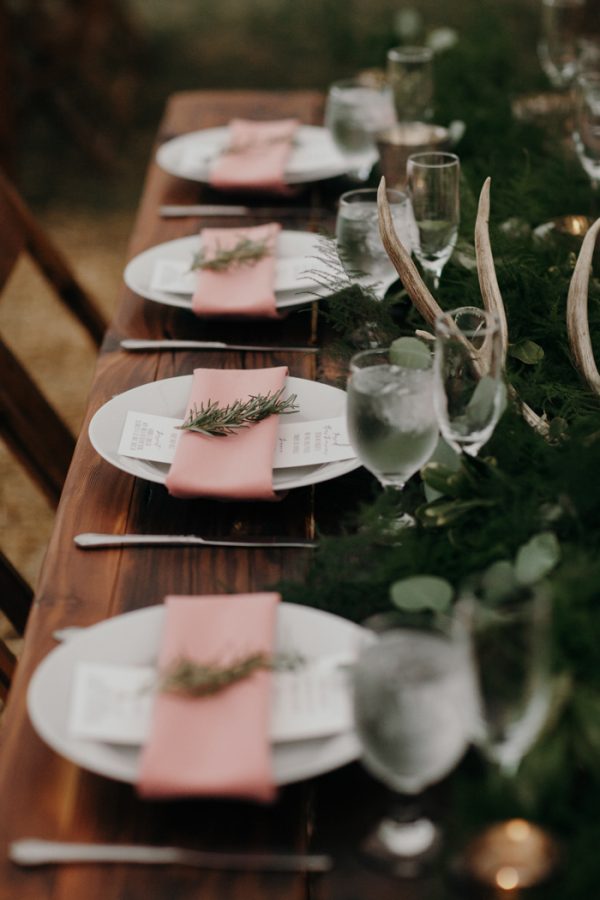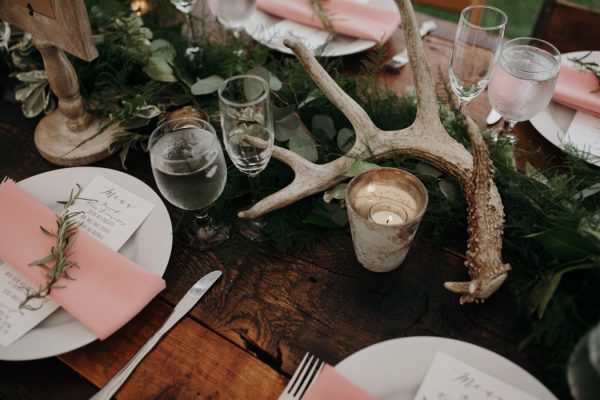 Our wedding colors were earth tones and LOTS of various shades of green. The main colors were fig, olive, and emerald. The bouquets were full of texture and various greenery. We wanted to enhance the beauty of Colorado and really bring out the exquisite and majestic feel of the mountains.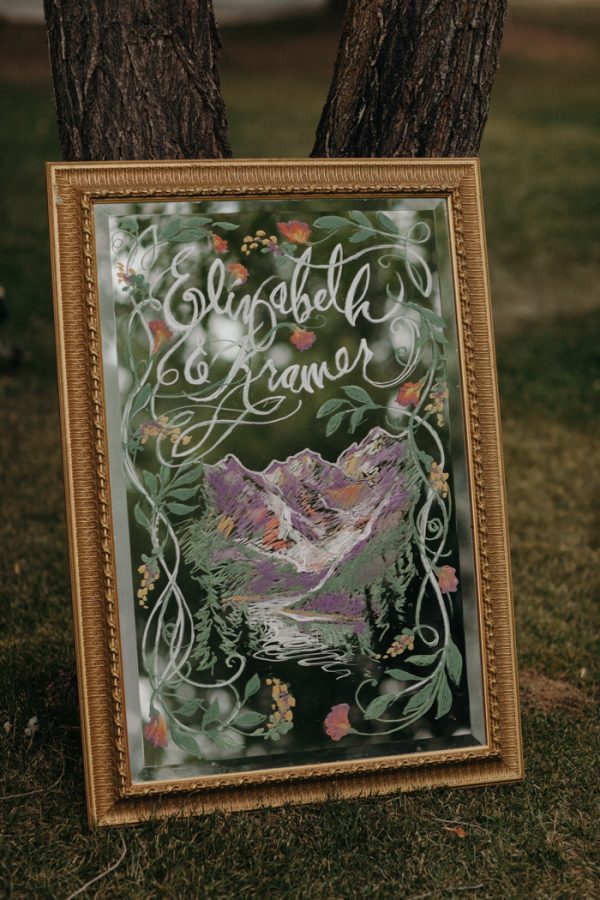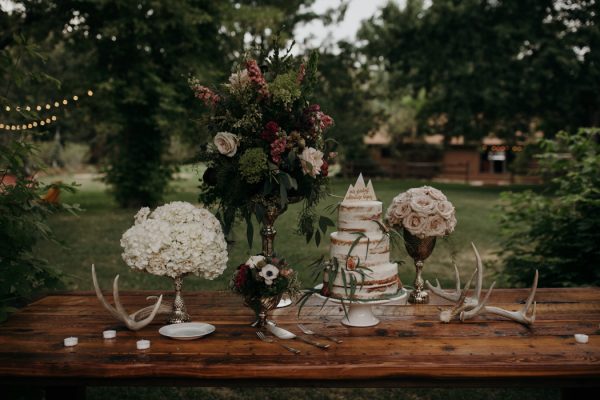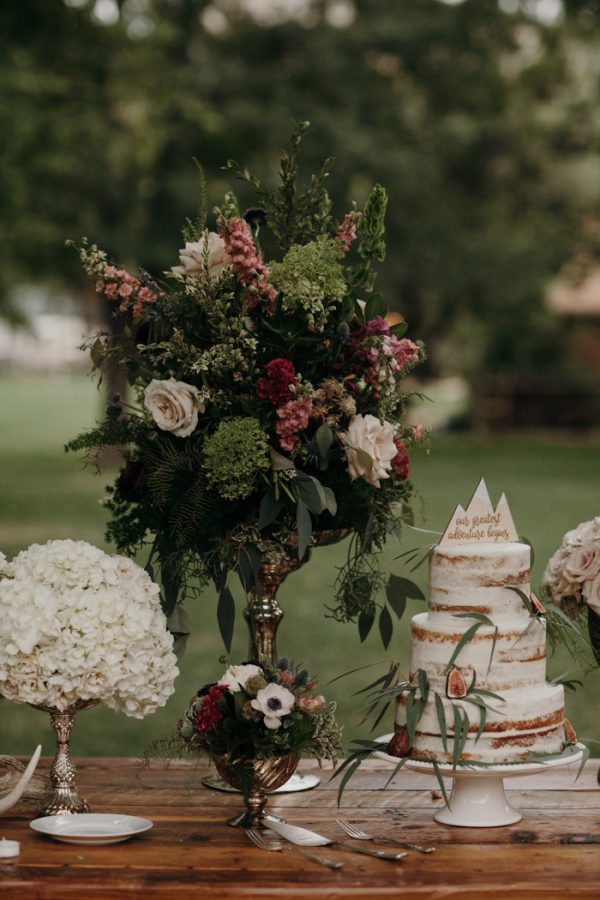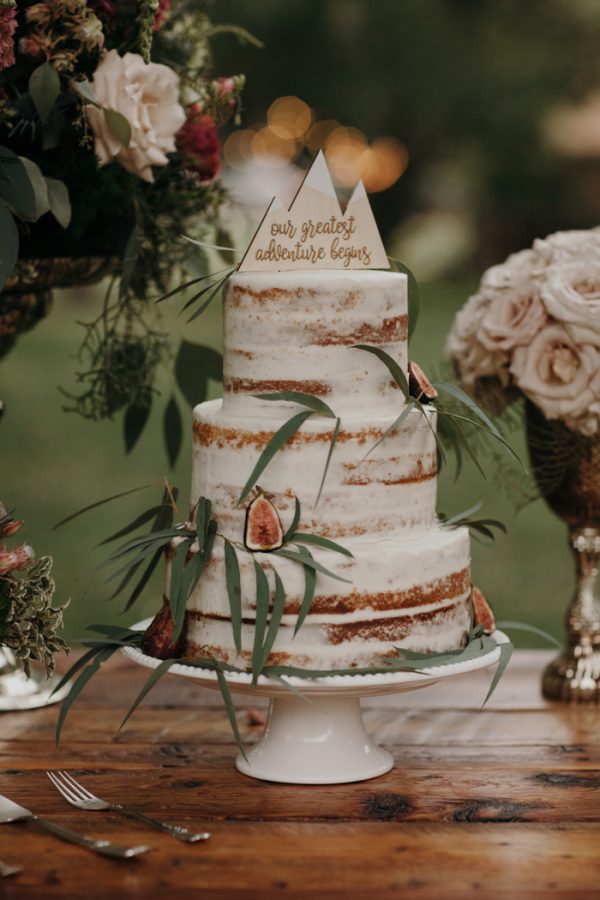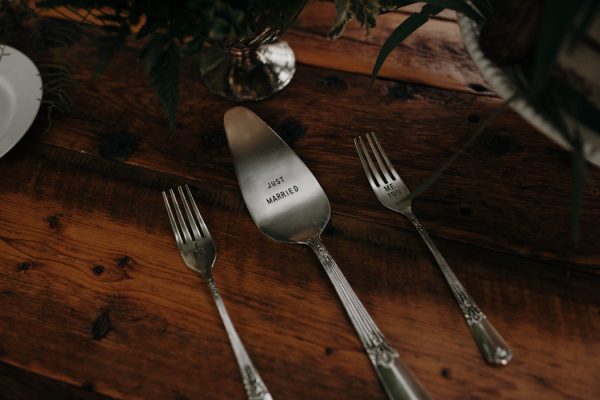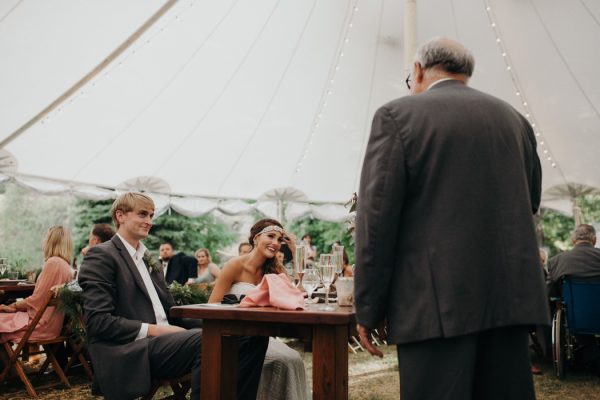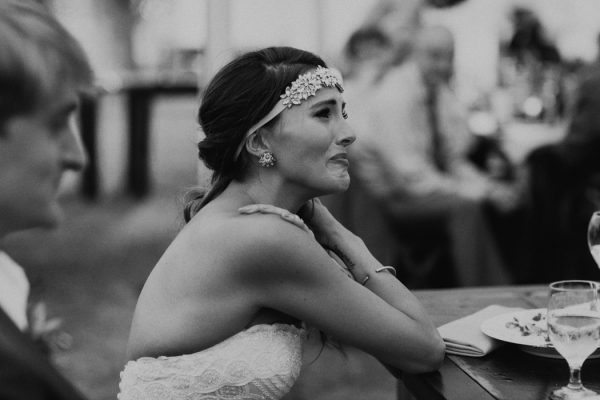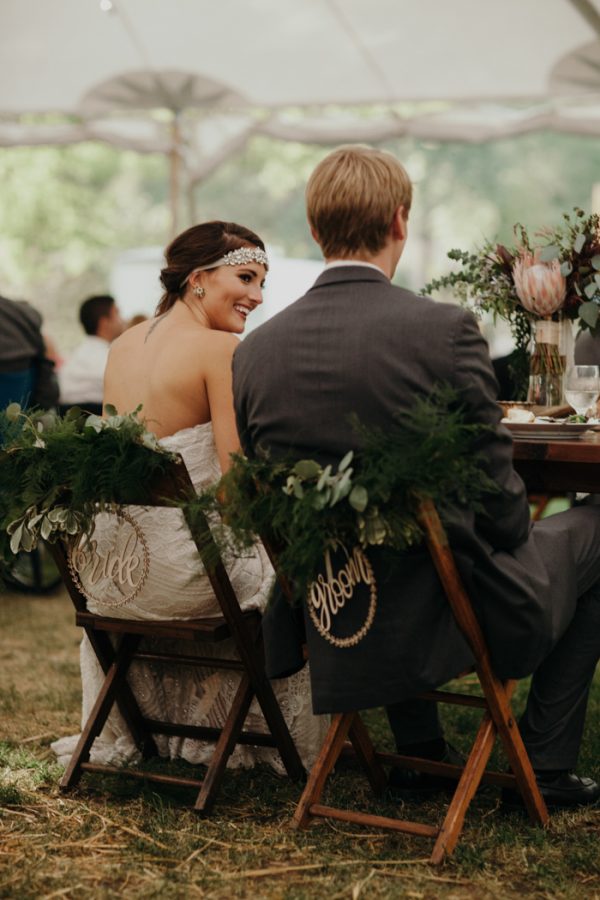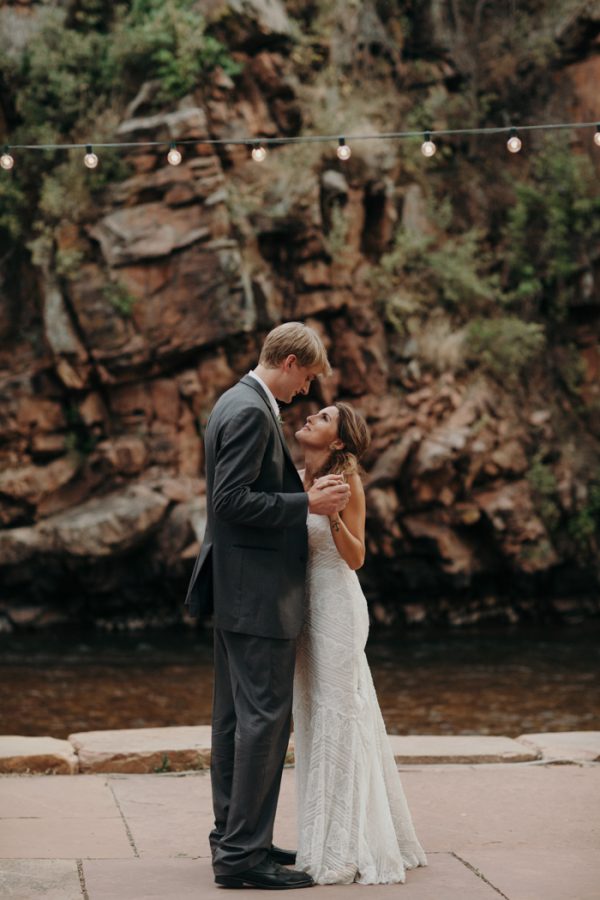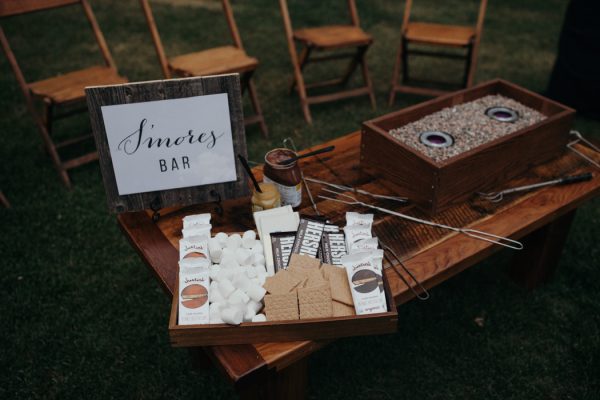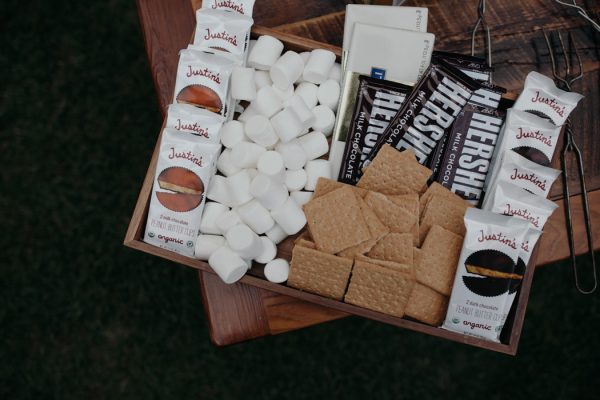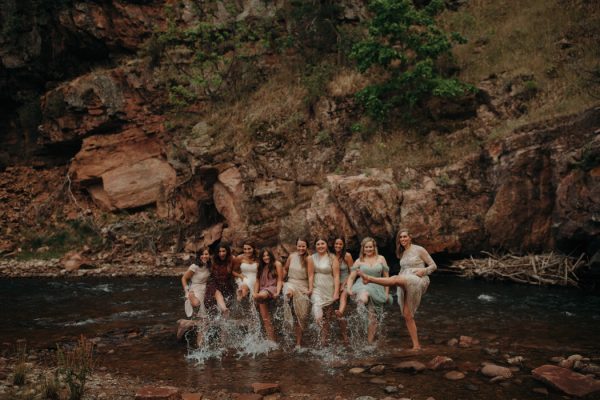 Congratulations to Elizabeth and Kramer, and a huge thanks to Junebug member Jordan Voth Photography for sharing their wedding with us. Love this wedding's glamorous take on a woodland wedding? Then you've got to see this elegant woodland wedding at Robinswood House!