Here at Junebug, we are huge fans of Christopher Confero, so we're thrilled to have this special wedding to share that he planned for his childhood friend Miriam and her groom Griff! From the romantic flowers starring white lilac, to those striking black accents, a gorgeous vintage get-away car, and the glamorous pink and gold reception, Christopher and the couple created a day that was truly stunning. And we LOVE a bride that rocks her dress so completely that the designer names a design after her the next season! All in all, the day oozed panache and style, along with many romantic moments, which were beautifully captured by Ann Wade Parrish and Arden Photography!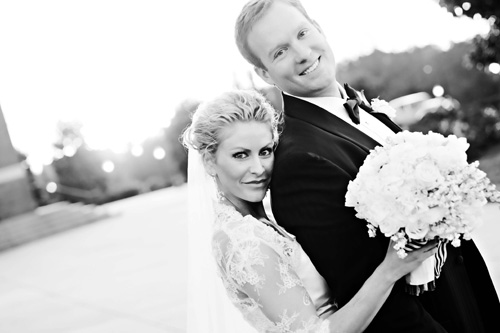 The Goals: The most important thing to us as a couple was to make the day as stress free as possible. I hear so often that couples never remember their wedding day, and I wanted to be calm and enjoy every moment so I would be able to remember every detail forever.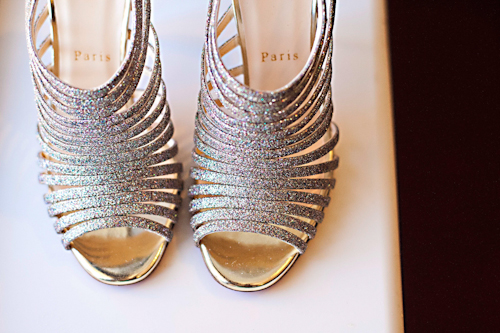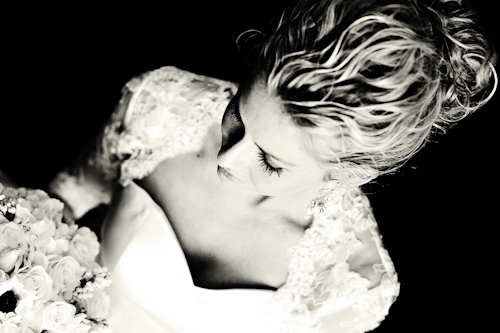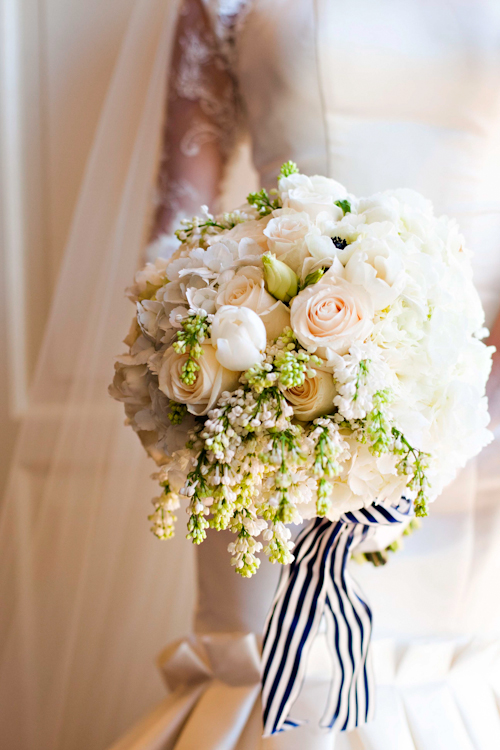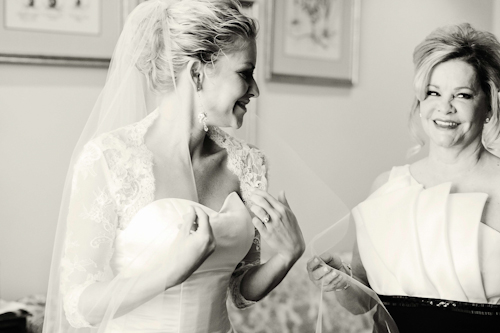 The Vision: My wedding designer, Christopher Confero, and I have been friends since childhood and I know that he has exquisite taste. I was able to trust him to bring life to my wedding decor because he knows my style and personality so well. We talked about general ideas and color schemes but I ultimately left it in his hands and was completely surprised when the day came. He assisted me on every aspect along the way – cake, stationery, flowers, linens, etc. It brought me to tears when I saw everything in person.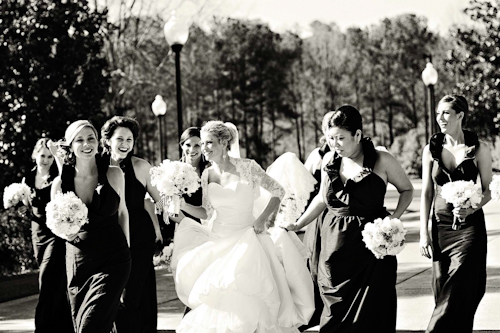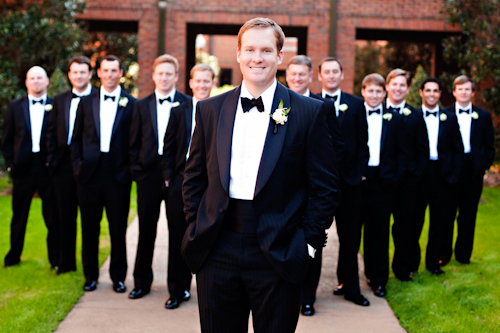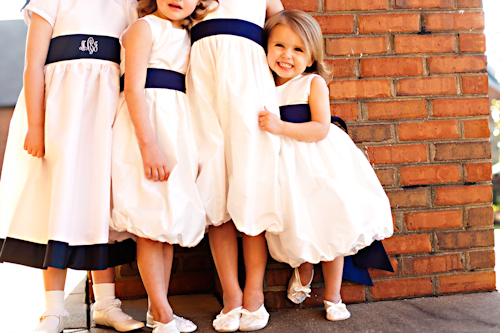 The Look: I wanted the look to be old Hollywood glamour, but in a modern way. Caroline Williams Eades at Carriage House Weddings was so wonderful in helping me achieve that look. The dress was by Olia Zavozina, and she worked on every detail and custom designed the gown especially for me. In her latest collection, she even named a dress Miriam, after me! My favorite detail of the dress was that it went from a long dress to a mini so when I arrived to the reception I had a completely different look. I was comfortable and danced the night away!
The bridesmaids wore two-tone black and navy long dresses. Each top was the same style, but the girls got to select a dress bottom that was complementary to them.
My groom wore a classic black on black pinstripe tuxedo custom made by J Reiss in Birmingham. The groomsmen wore matching black tuxedos to keep a tailored look.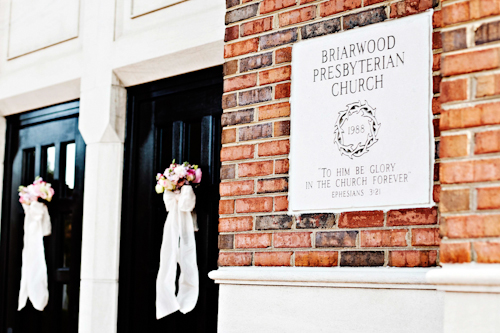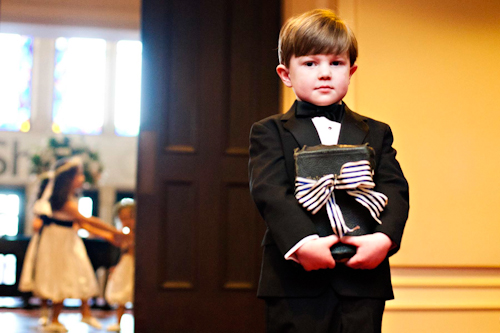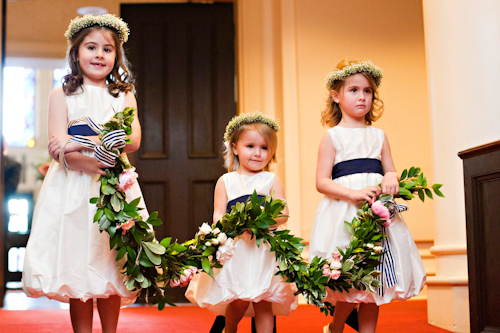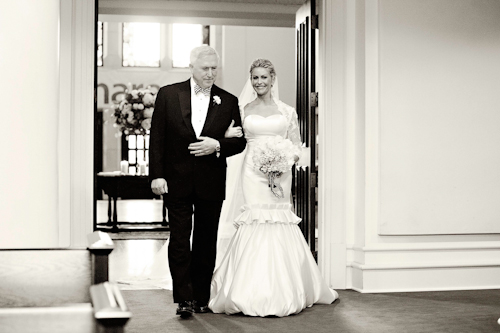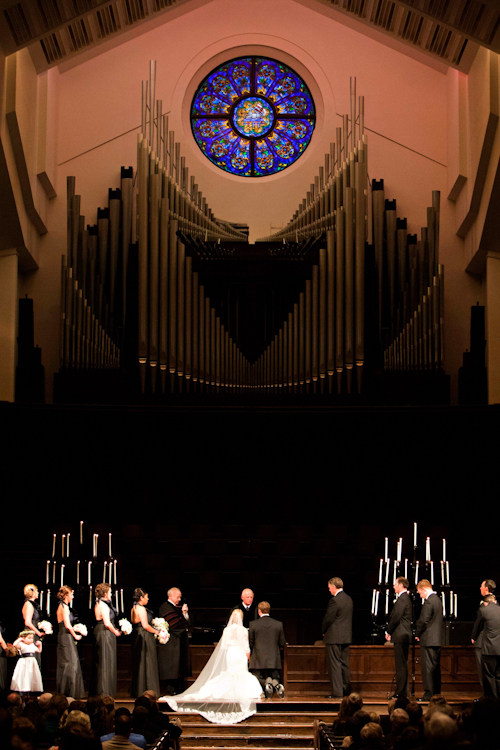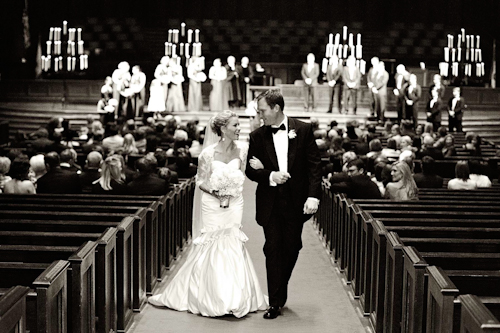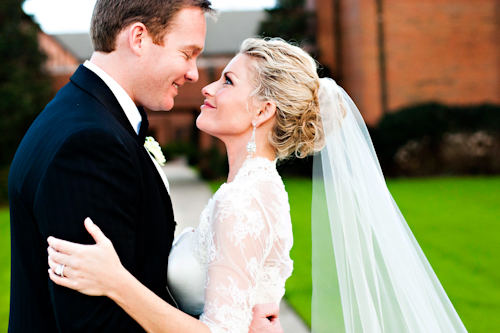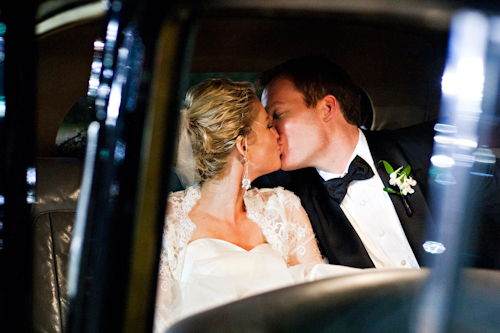 The Moments: My favorite part of the day was the moment after Griff and I walked out of the sanctuary as husband and wife. We hadnt seen or spoken to each other all day so it was the first time we got to hug and have a special moment together to celebrate.
It was so special to me being able to walk into the ballroom with Griff and see the reception before anyone else. I was overwhelmed to know how stunning and perfect Christopher had made it, and that it was especially created for Griff and I. Something else that was so memorable was that before we all sat down to dine, my sweet dad blessed the food. Knowing that our newly joined families were all under one roof sharing our first meal together was a perfect way to start our lives.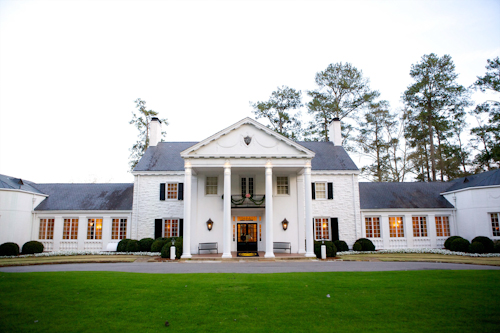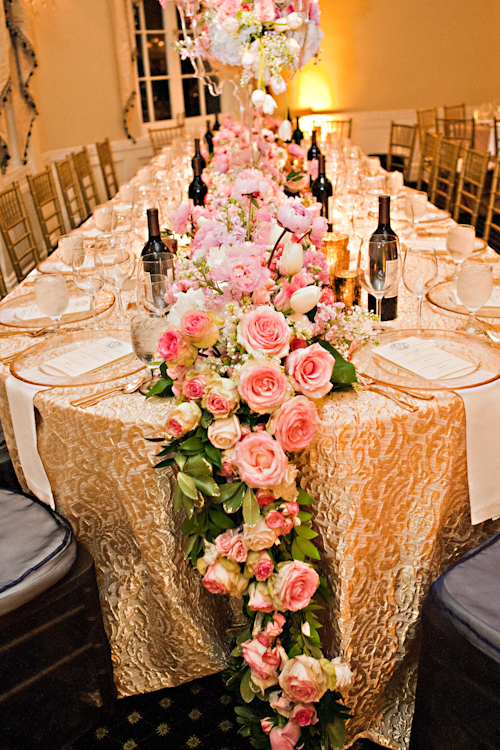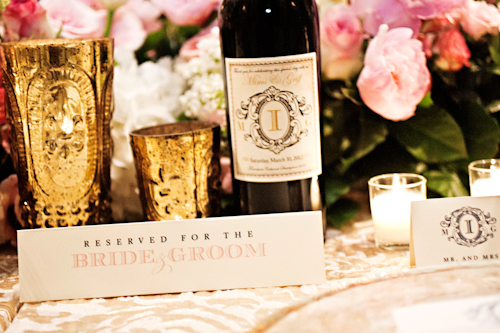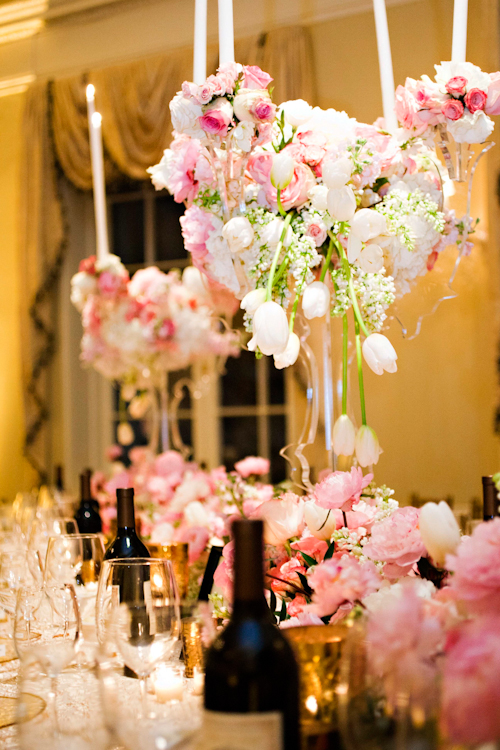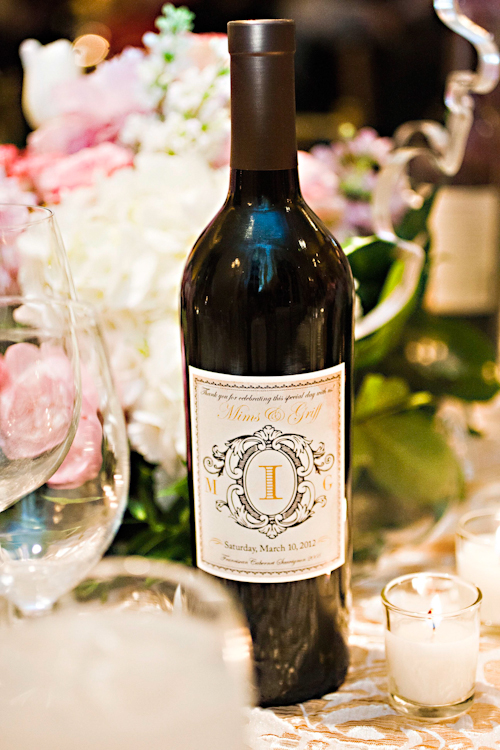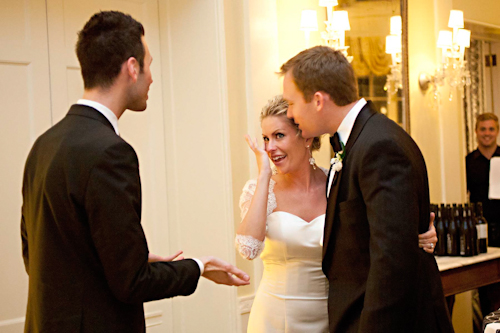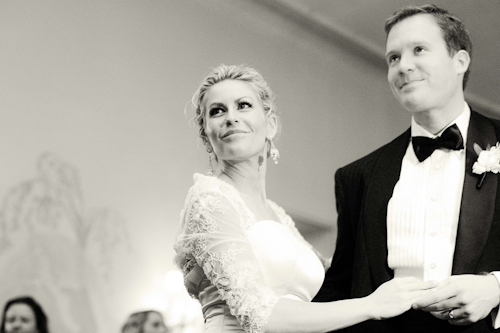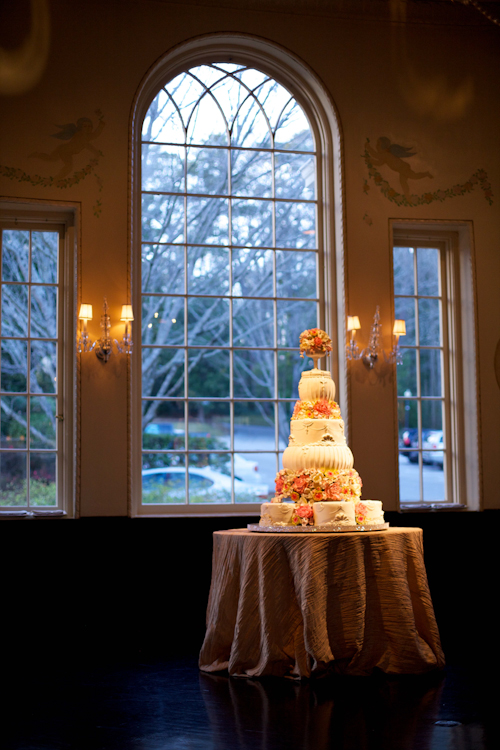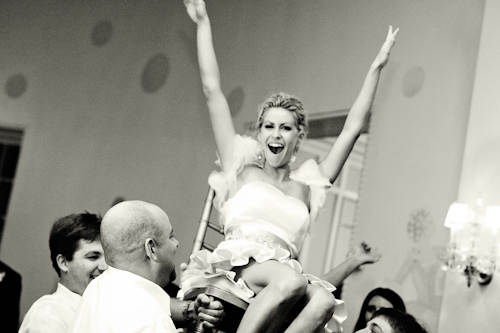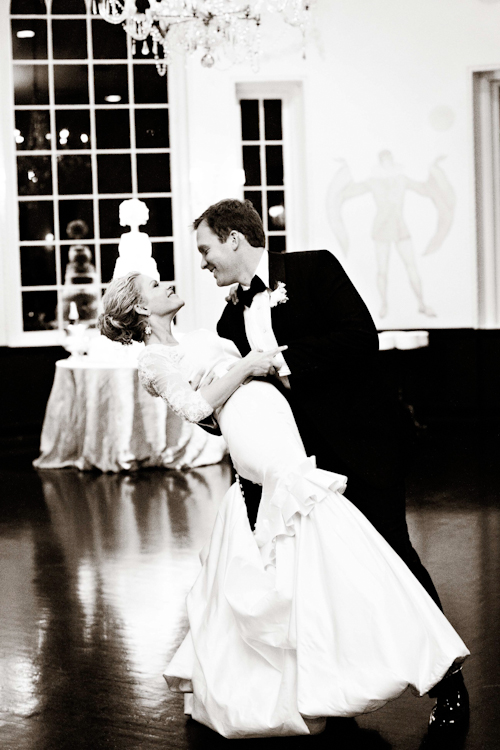 The Pros: Please visit Miriam and Griff's page in our Real Wedding Library for all the details on their talented wedding team!
Thank you Miriam and Griff (and Christopher!) for sharing your gorgeous wedding with us. Our biggest congrats!