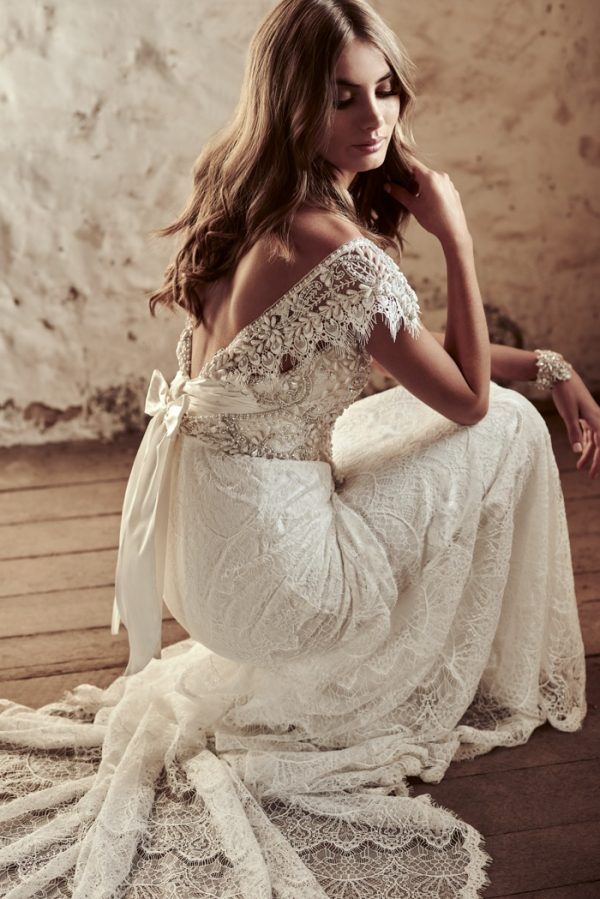 It's official – Anna Campbell Bridal has been sparkling for 10 years! To celebrate their big anniversary, the designer is skipping the traditional gift of aluminum and instead released what is quite possibly their most incredible bridal collection yet! Vintage-inspired Eternal Heart captures the Anna Campbell bride in her truest form: romantic, sexy, and ultra-feminine. As lovers of the designer have come to expect, the collection is filled with vintage-inspired laces, sparkly hand-beading, and their signature silk bow. If you ask us, Eternal Heart even has a little extra sparkle to celebrate the big anniversary!
From the designer, Anna Campbell herself: "Eternal Heart truly embraces everything Anna Campbell is about, including celebrating some of our most cherished designs! From the intricate, shimming hand-beading and shoulder loops of the new Chloe Embellished Dress, to the guipure lace back detail and flowing silk tulle skirt of the Eleanor dress, this is absolutely a collection for the true 'Anna Campbell Bride.'
Reaching the 10-year mark with Anna Campbell feels like such an incredible achievement! Naturally, it has been a roller-coaster of highs and lows along the way, but the name of this collection – Eternal Heart – reflects the passion, hard work and love for Anna Campbell that continues to be felt not only by myself, but also by our entire studio team here in Melbourne, as well as our global network of Anna Campbell stockists and our brides themselves!"
With a distinctive, hand-embellished illusion neckline, softly draped sleeves and open back, the romantic Adele brings a sense of refinement and effortless elegance. A hand-beaded ivory and silver floral motif adorns the bodice, extending as a sparking vine into the sheer tulle sleeves, shimming down the bride's back to finish in the classic Anna Campbell silk bow.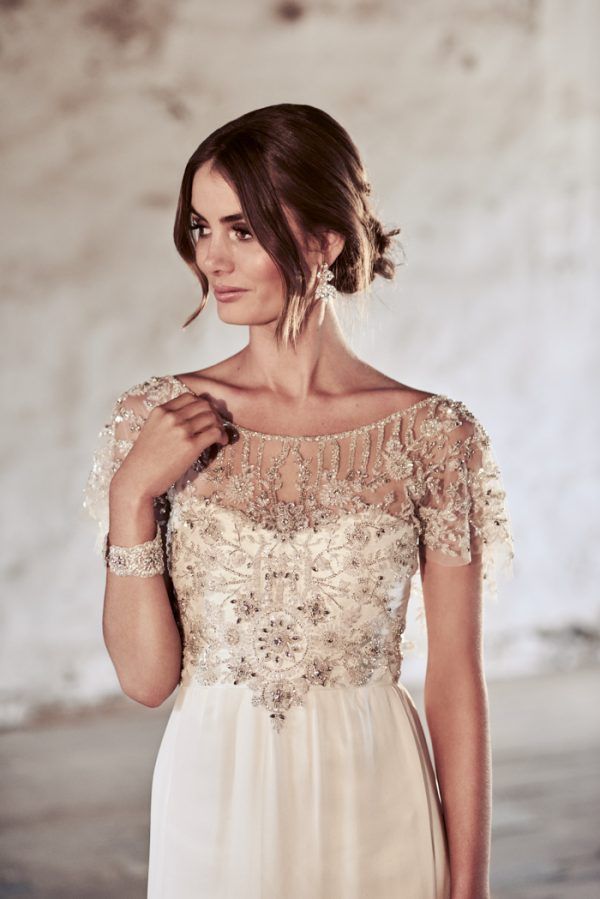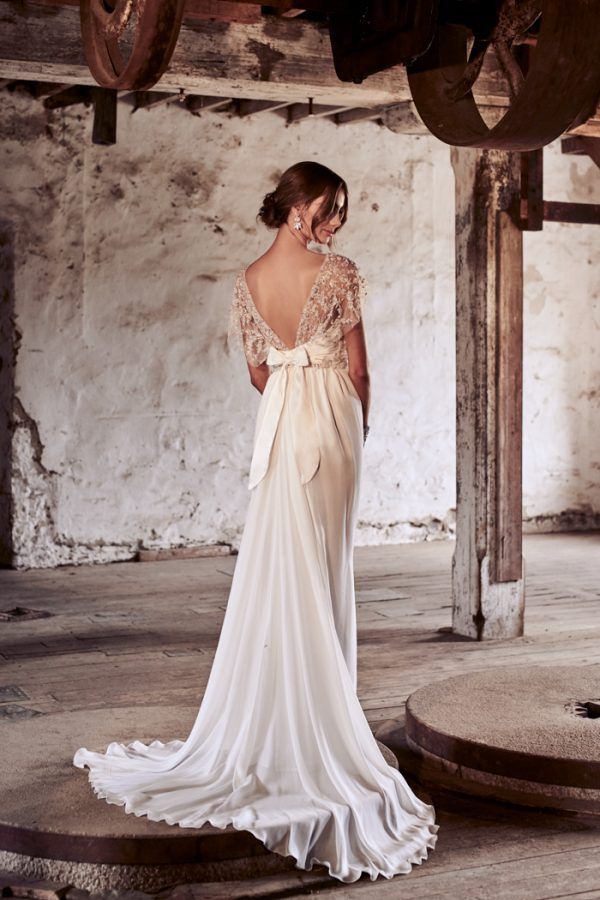 Romantic and truly glamorous, the embroidered lace of the Alyssa dress is embellished with softly shimmering sequins, creating understated sparkle for a timeless bridal look. Glowing skin peeks through the sheer tulle backing of the intricate lace shoulder detailing, combining with an open v-neckline to create sexy but subtle femininity.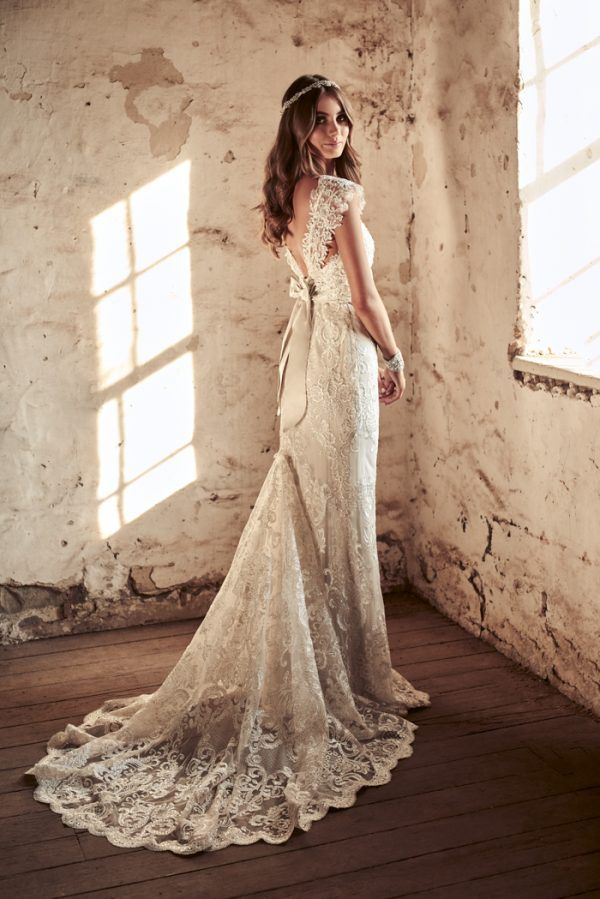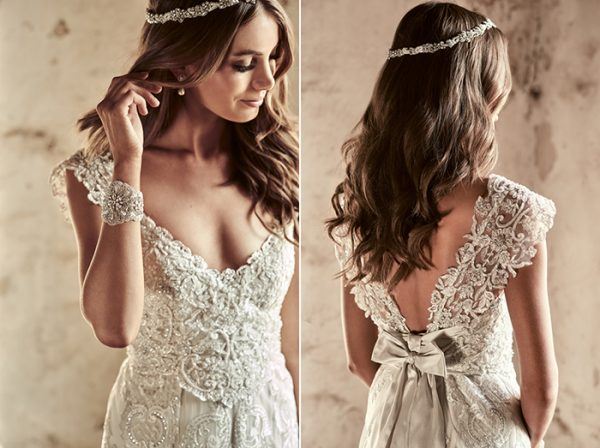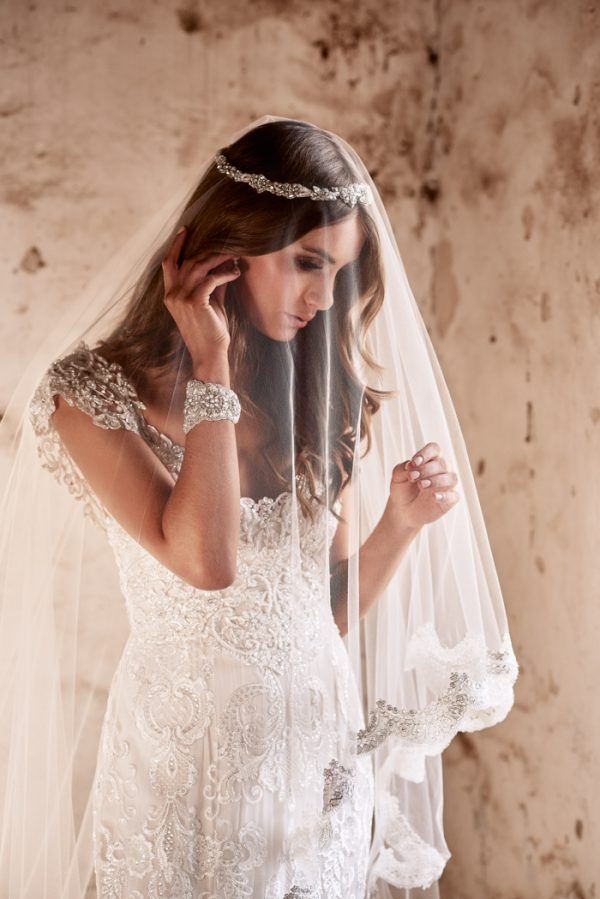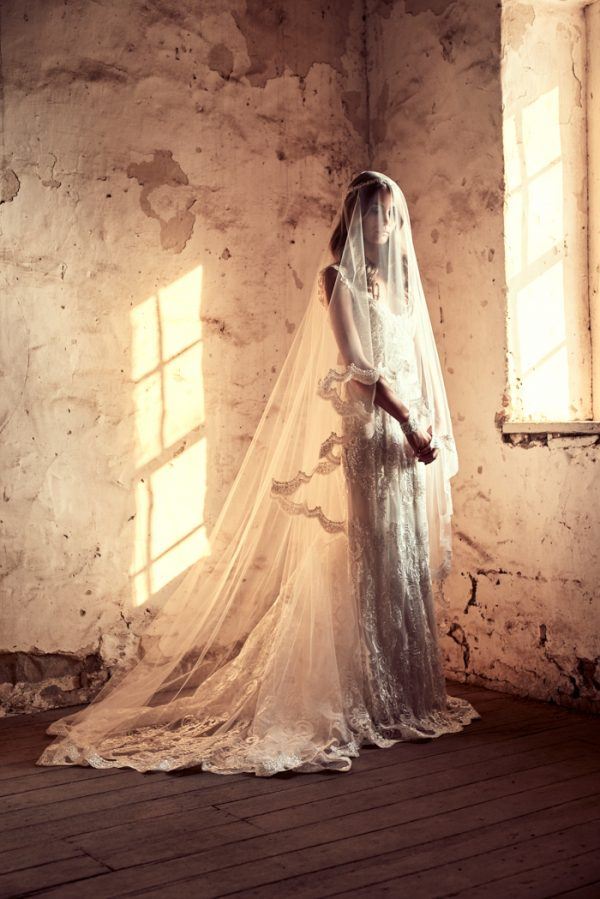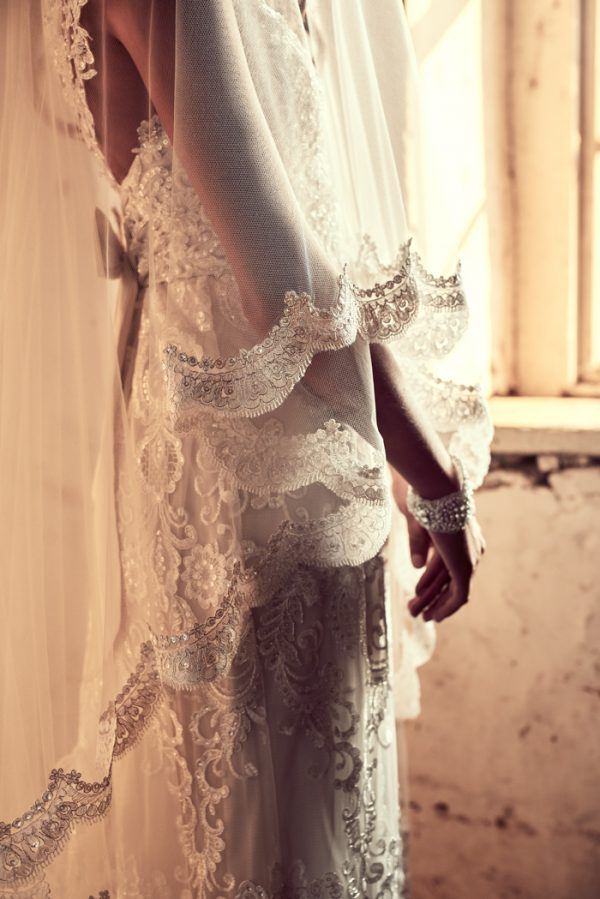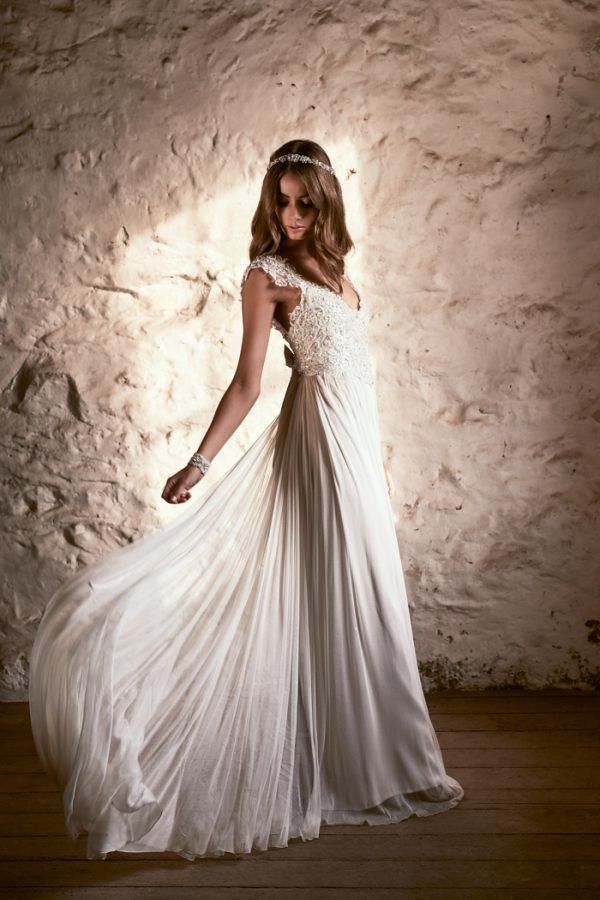 Inspired by a sense of bohemian free-spiritedness and the sexiness that comes with effortless elegance, the strapless sweetheart neckline – finished with delicate ivory fringing – is both youthful and timeless. A low, exposed back, finished with the romantic Anna Campbell silk bow, injects a sense of playfulness and modernity into another wise classic bridal silhouette. An ivory guipure vintage lace detail at the end of the train adds an unexpected and unique finishing touch. Style with detachable, off-the-shoulder silk tulle sleeves for a different reception and ceremony look.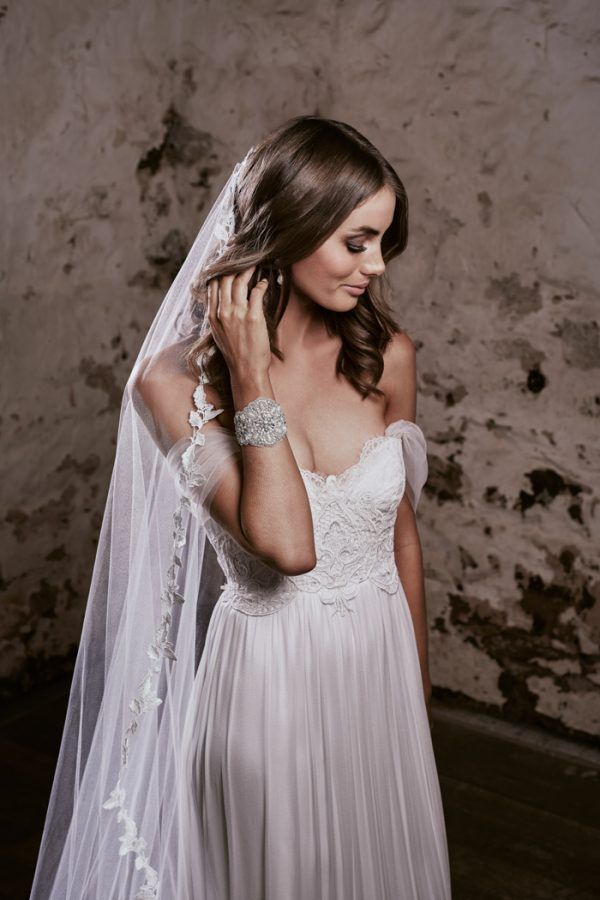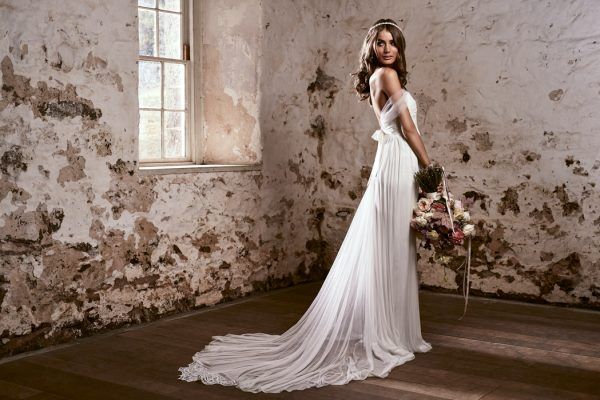 Channeling understated romance and classic bridal elegance, the Bella is both youthful and timeless. A topper of fine ivory lace, finished with a high illusion neckline and delicate capped sleeves, is worn with the strapless Brooklyn sweetheart bodice dress. As the topper will come unattached to the strapless bodice, the Bella is the perfect dress to create different ceremony and reception looks – simply remove the topper after the ceremony for a strapless reception gown!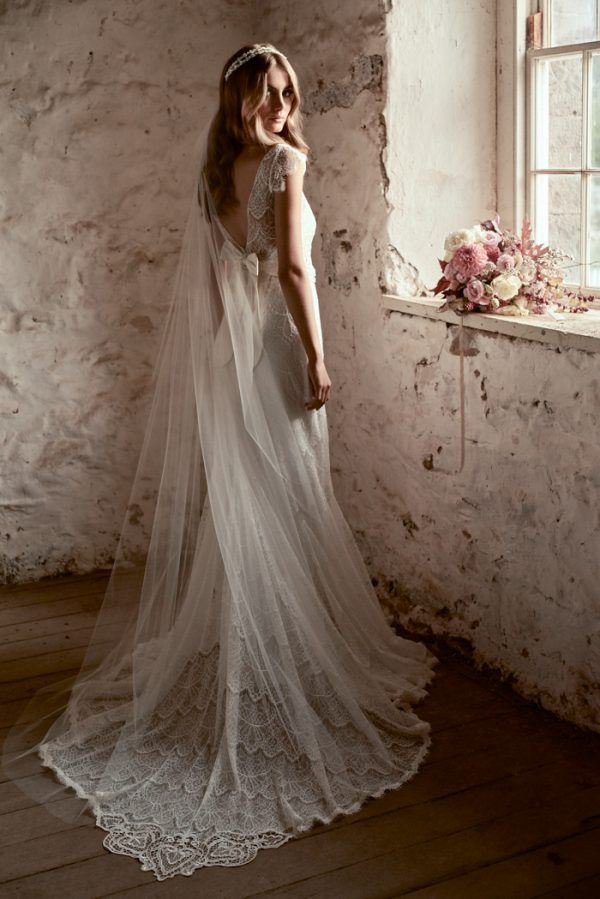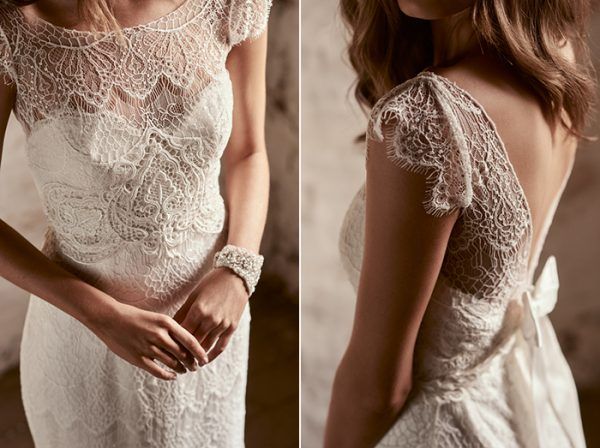 Vintage Old Hollywood meets vintage Anna Campbell! Inspired by classic Anna Campbell glamour for our 10-year anniversary, Chloe features fine, hand-beaded shoulder loops, a sexy, sweetheart open neckline and mega-watt sparkle, for an unforgettable bridal moment!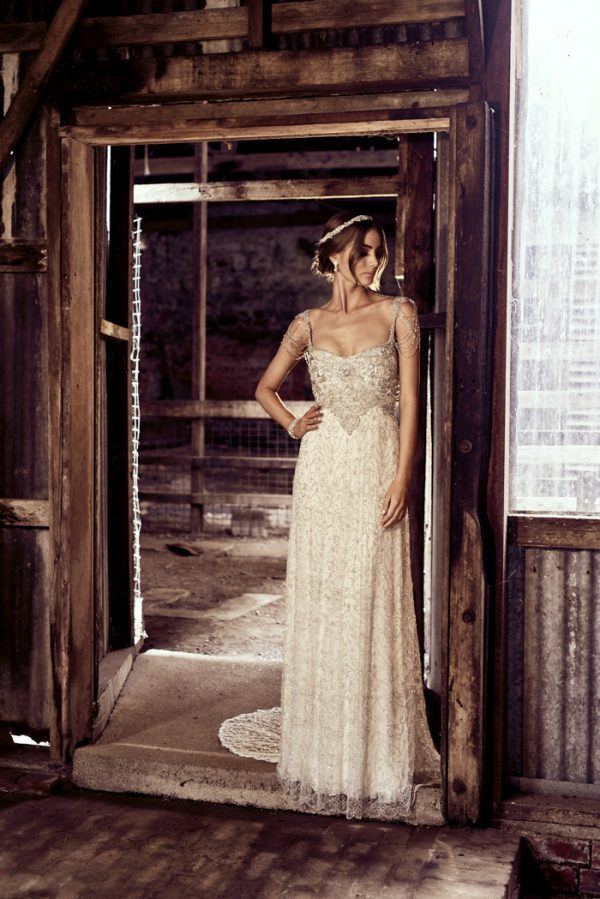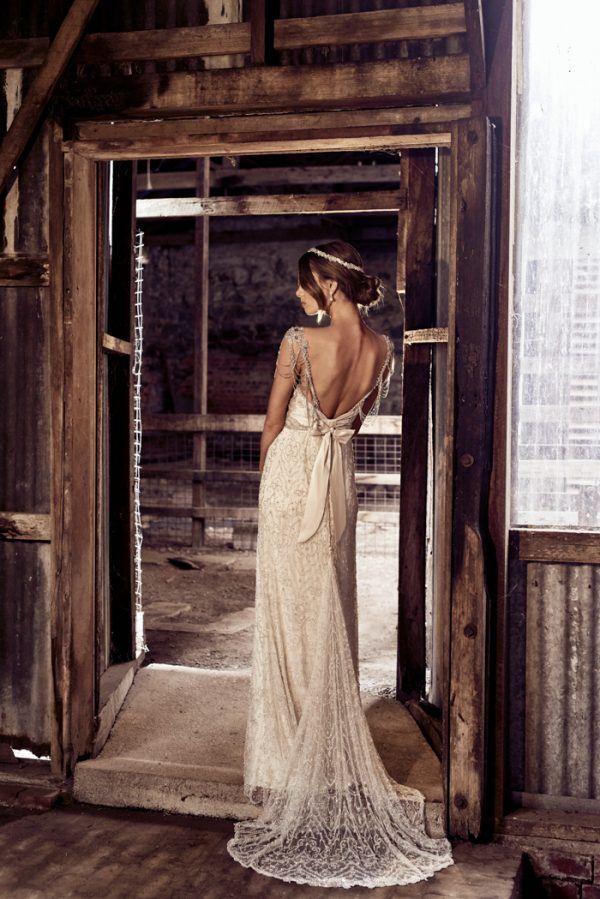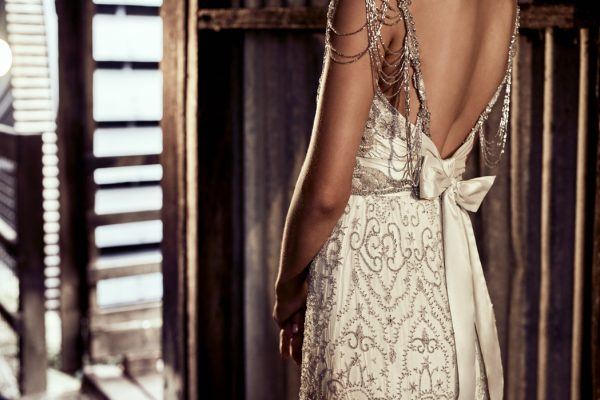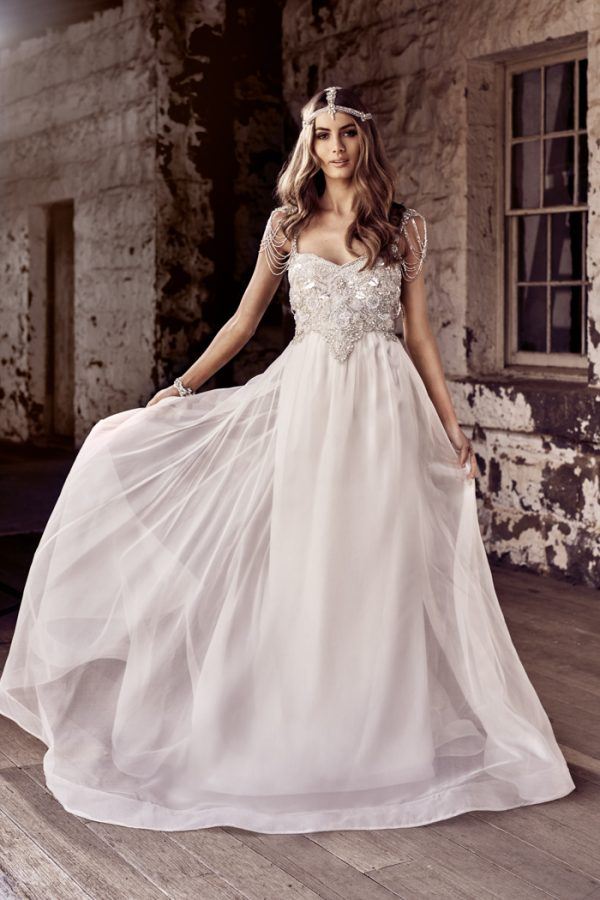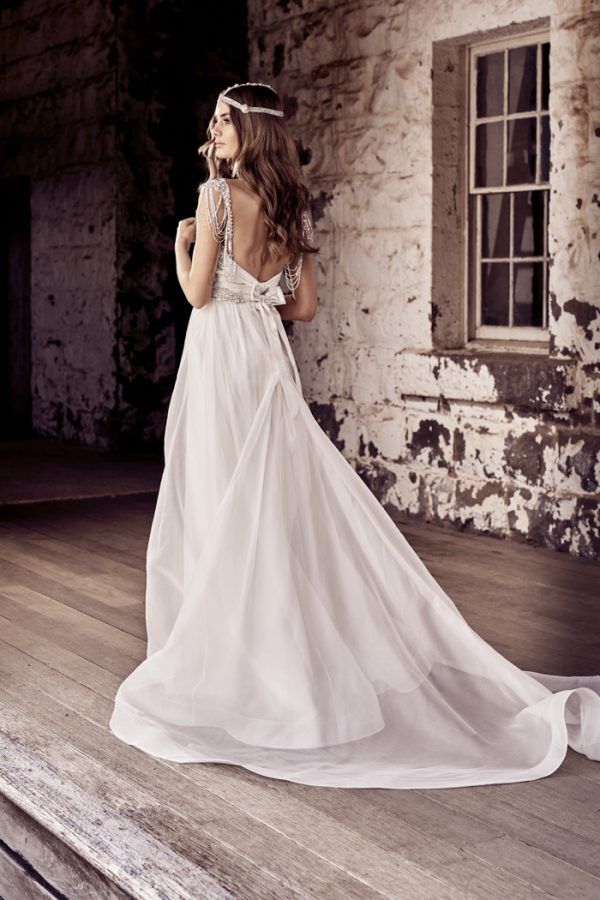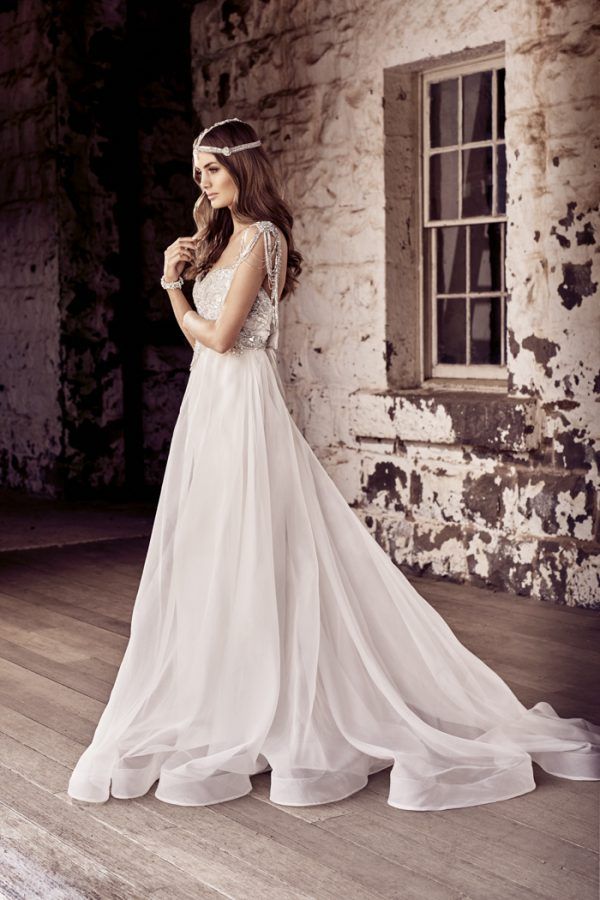 Featuring a flattering T-bar vintage guipure lace back detail that skims down the shoulder blades to finish in the classic Anna Campbell silk bow, the Eleanor is a romantic gown full of feminine charm. A strong ivory guipure lace adds a distinct modern element to this timeless and beautiful bridal look.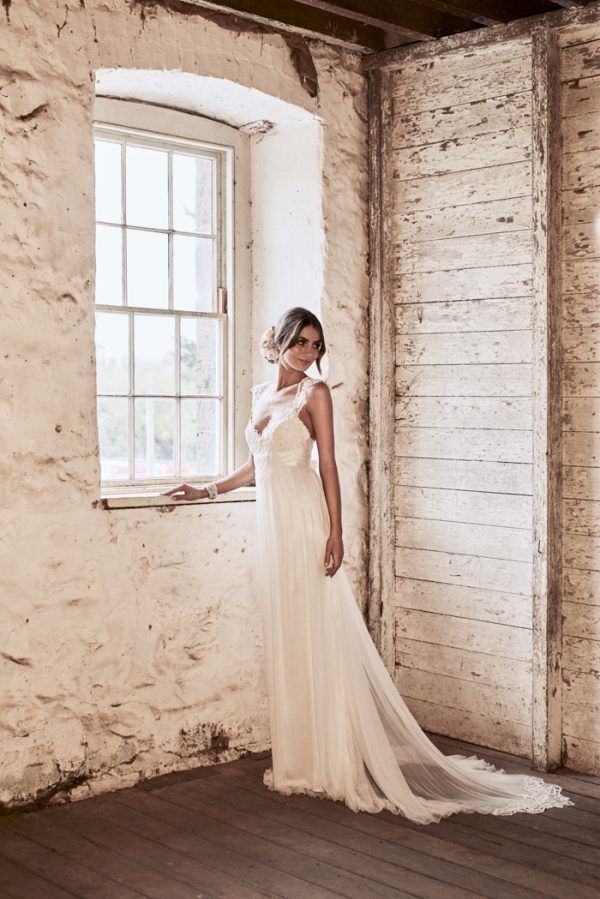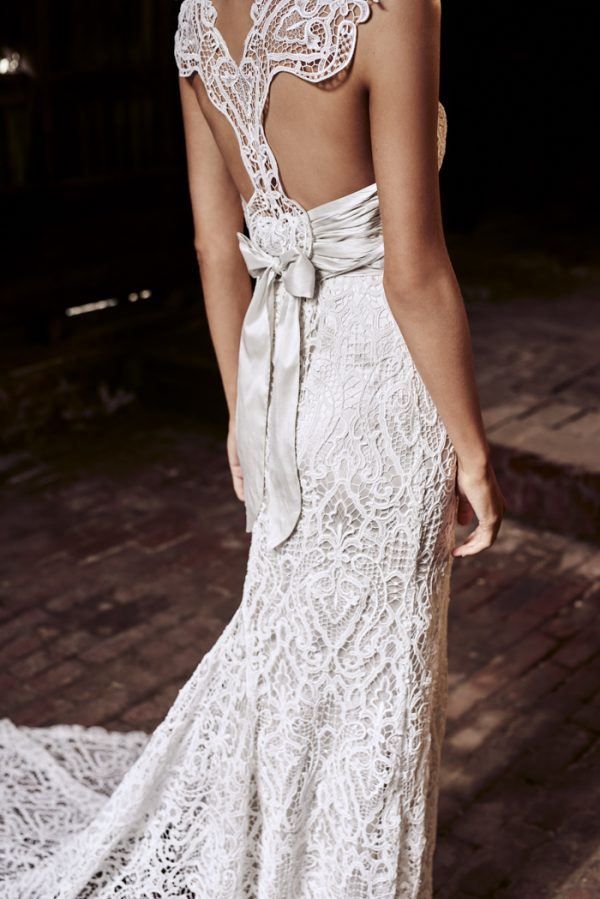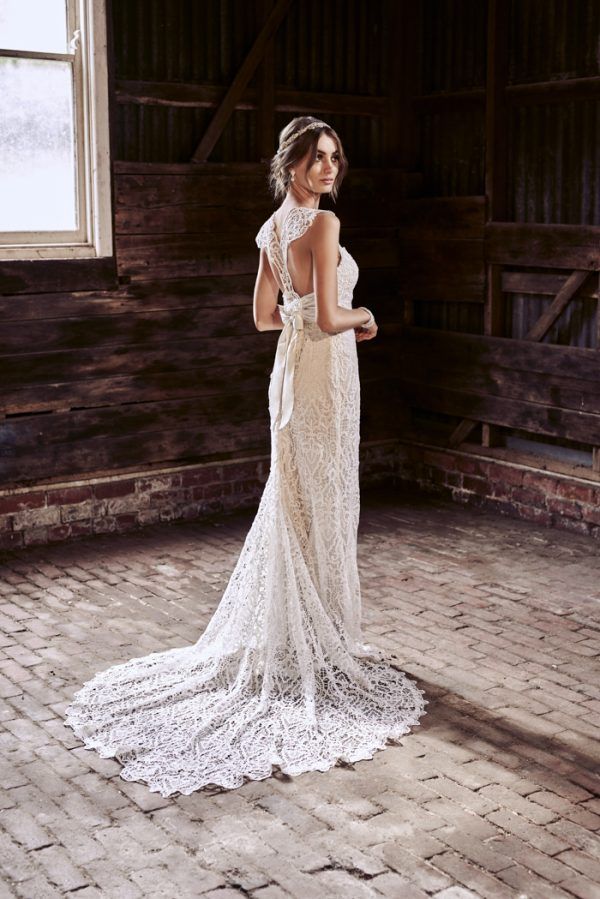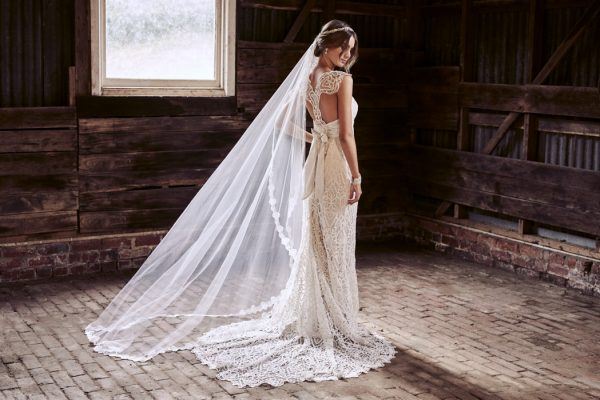 A bohemian beauty with effortless style, the delicate ivory lace and off-the-shoulder detail of the Mia are perfect for the relaxed, free-spirited bride. For extra sparkle, Mia can be personalised with Anna Campbell's exclusive Custom Sparkle range, or add a touch of glamour with a hand-beaded headpiece or sparkling drop earrings.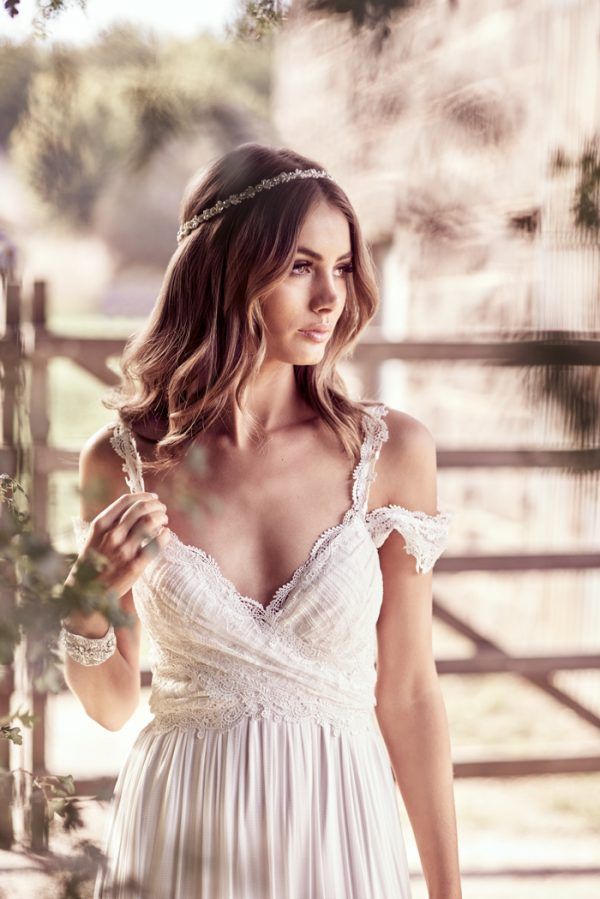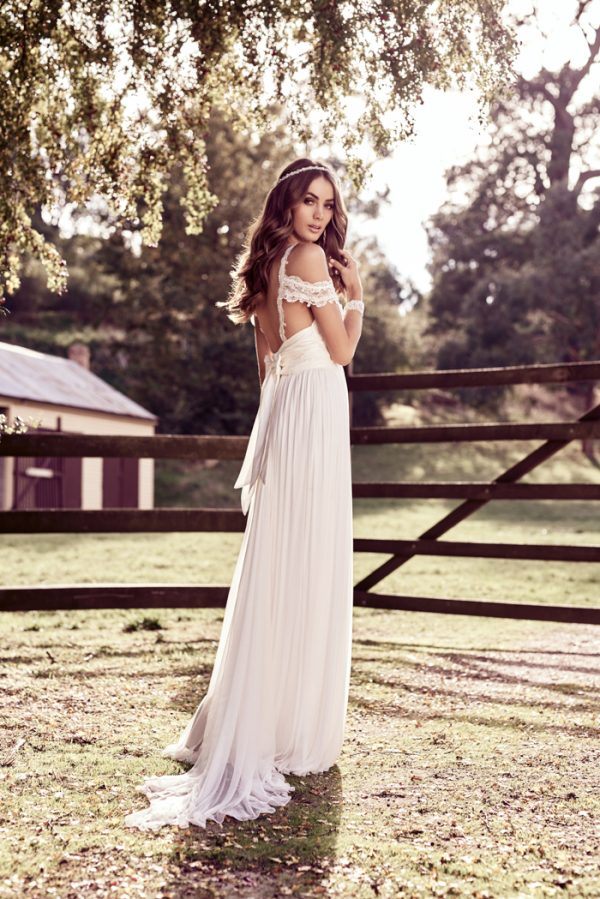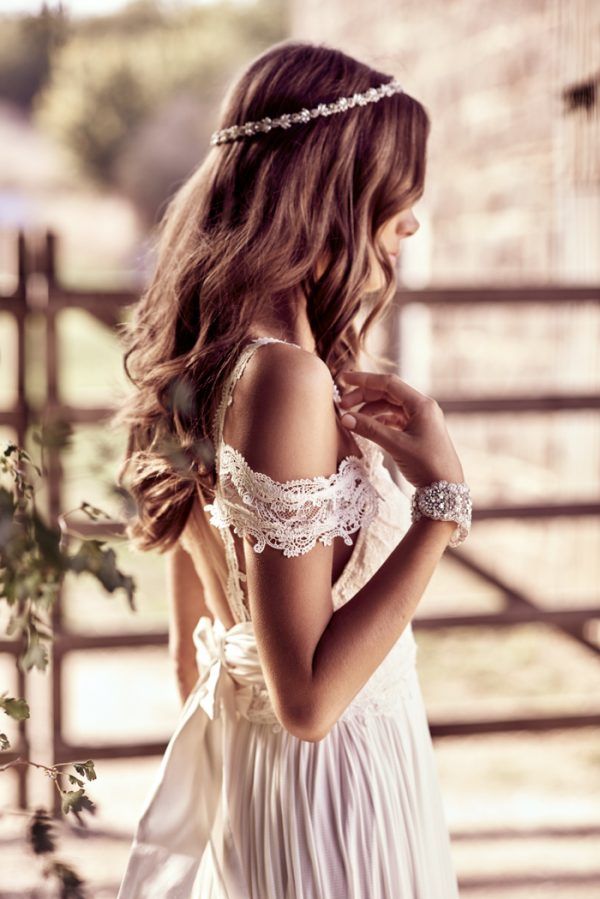 Inspired by the Ruby dress, the silver and ivory-toned hand-beading of the Raine create sparkling highlights that will shimmer as you walk down the aisle. Narrow, feminine embellished straps show off an open back that leads to the classic Anna Campbell silk bow, while the v-shaped neckline, finished with silver hand-beading, creates an unforgettable bridal look.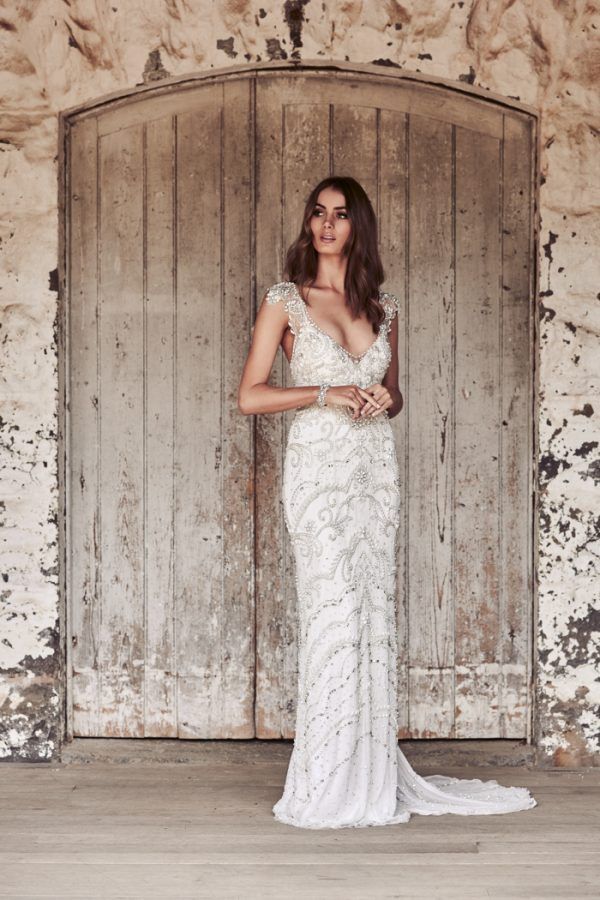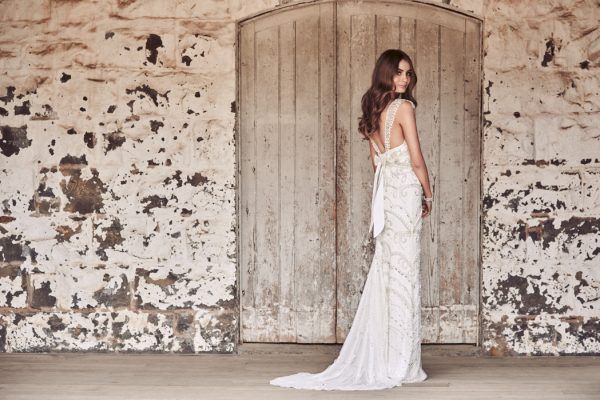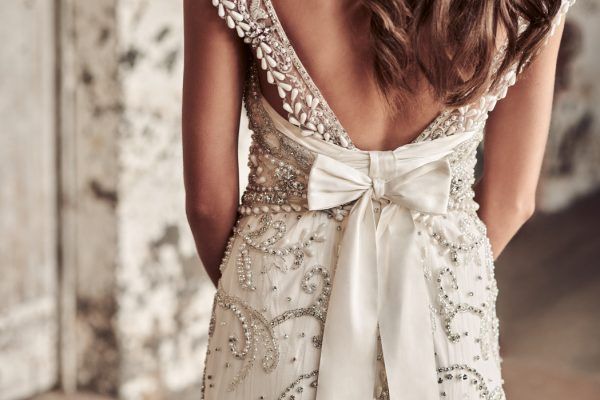 The Ruby layers delicate fringed lace with ivory and pearl-toned hand-beading. Combining dreamy bohemia with the classic Anna Campbell low back and silk bow, the Ruby is styled beautifully with a sparkling roman headpiece and hand-beaded cuff.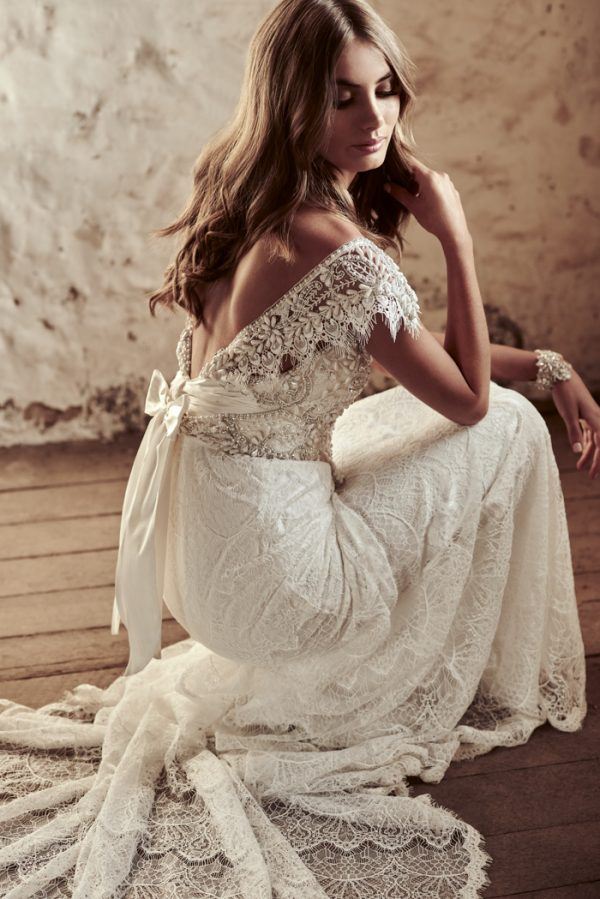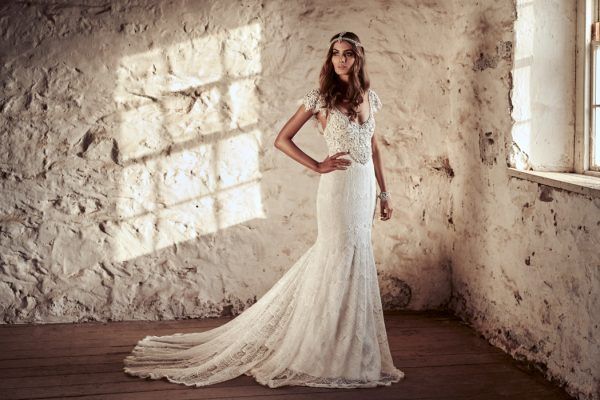 Full of whimsical romance, the sequin-highlighted tulle of the Savannah is charming and feminine. With an open v-shaped neckline, shoulder drapes of sequinned lace that extends into an open, low back, and a detailed lace belt, the Savannah exudes bridal grace.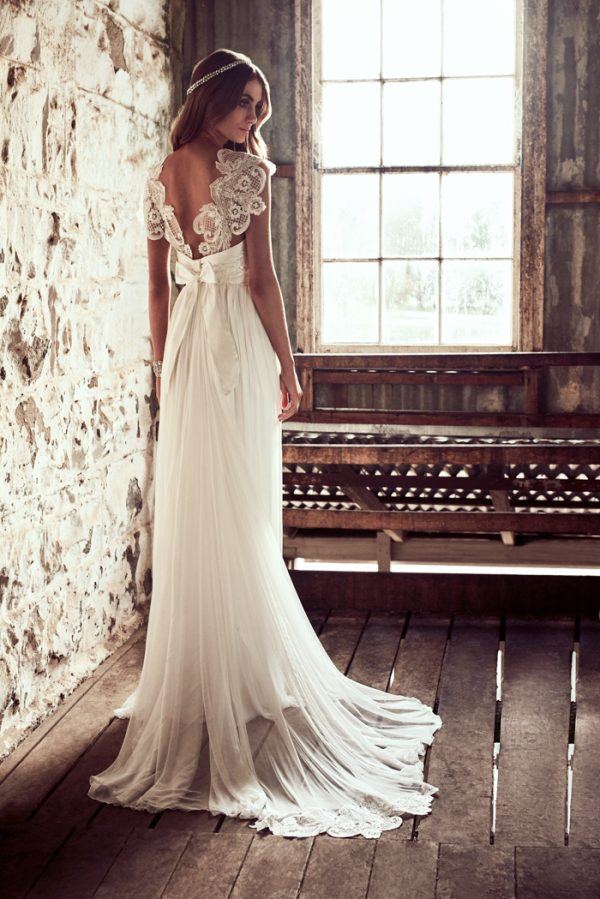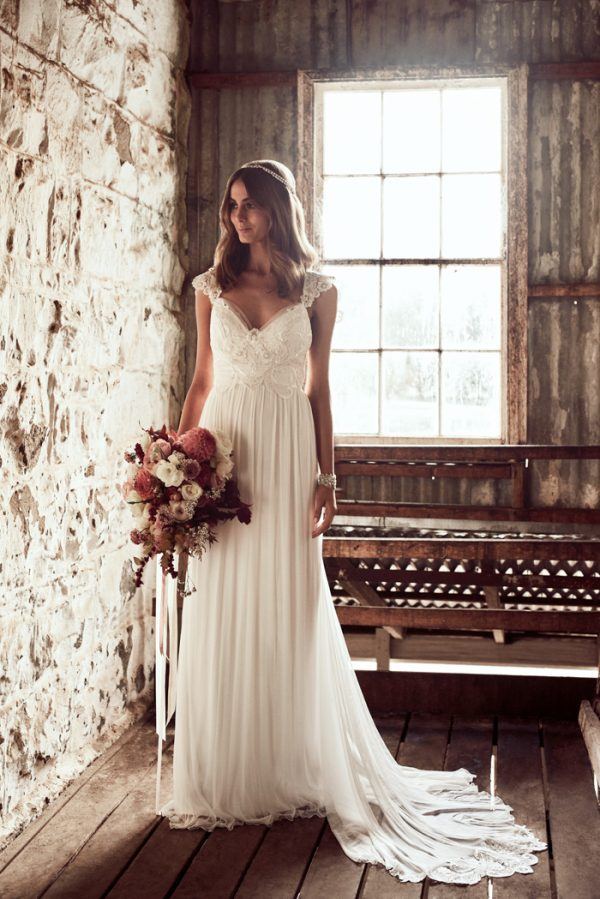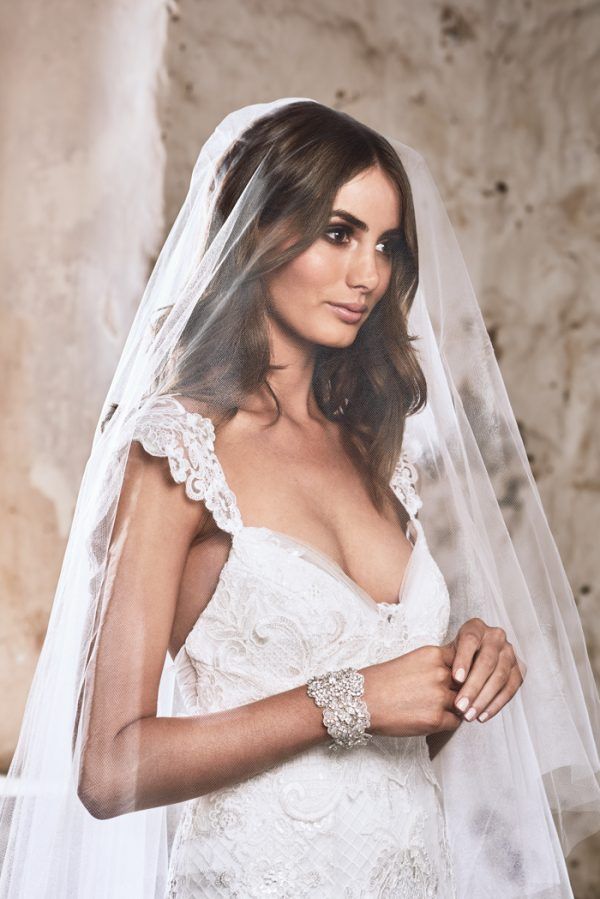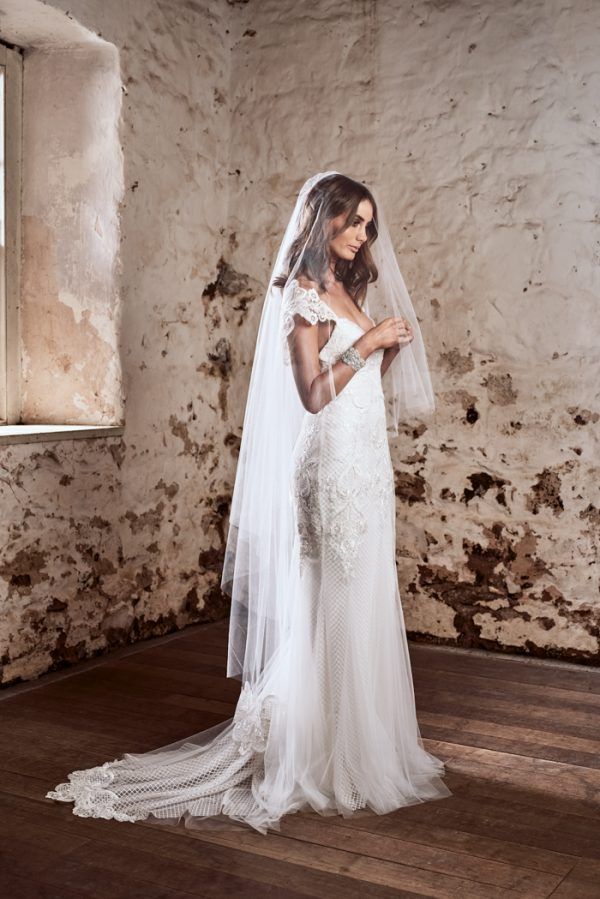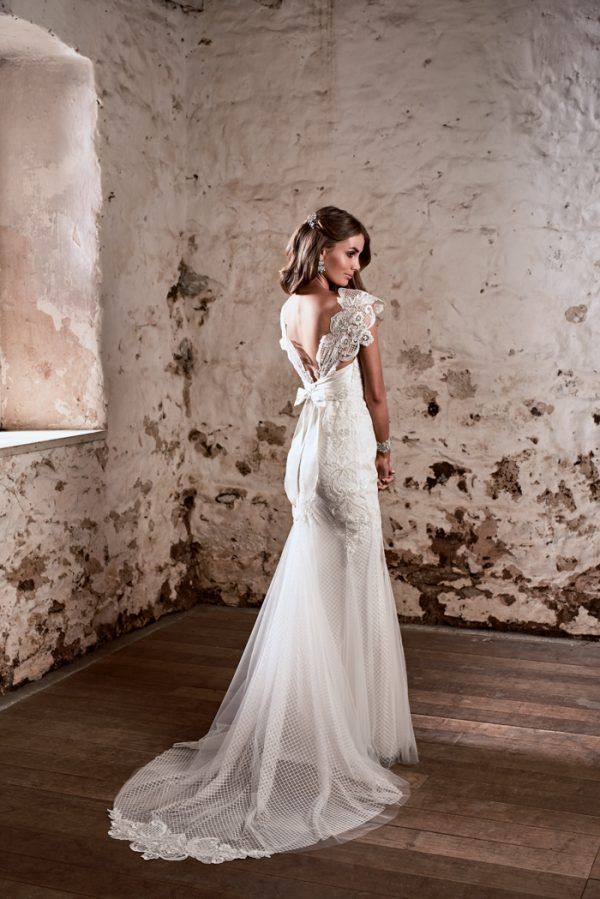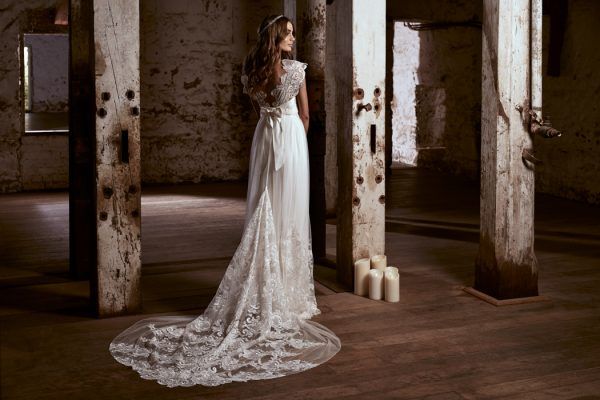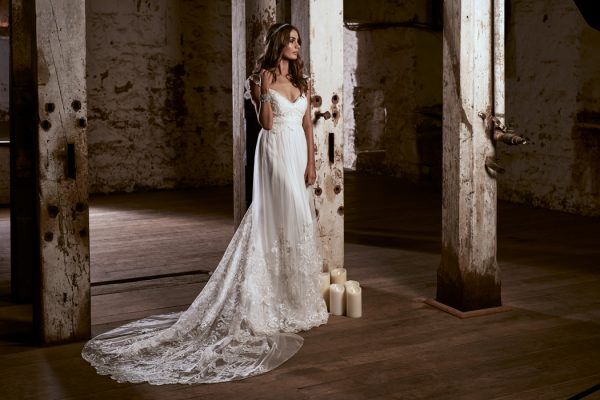 The Eternal Heart collection is priced between AU $2,699 – $7,999 and is now available through all Anna Campbell stockists and via the Anna Campbell website. Want to try the new collection yourself? You can do so by making an appointment for the Eternal Heart trunk show at your local stockist. Trunk shows will be touring Australia, Canada, the US, UK, and Europe from July 2017. All trunk show dates and details are available on the Anna Campbell website. (P.S. Anna Campbell stockists frequently run trunk show promotions, offering a small discount on dress orders placed during this time, so you definitely want to grab one of those coveted appointments!)

*This post is sponsored by Anna Campbell. Thank you for supporting our sponsors!