As someone who didn't understand life insurance for the longest time, I totally get it: talking life insurance with your partner doesn't exactly sound like stimulating conversation. However, I'm here to prove to you that life insurance is definitely a conversation that you should prioritize, whether you're married, engaged, or financially dependent on your partner/vice versa!
I'm also here to spill the beans on how my husband and I saved $70/month by signing up for life insurance with Bestow!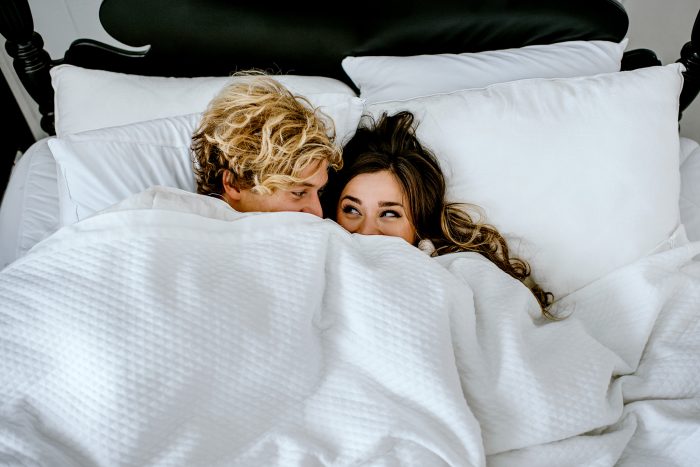 Photo by Karina & Maks
A little FAQ when it comes to life insurance:
When should my partner and I purchase policies?
This answer is totally dependent on your situation. Here are a few scenarios where purchasing life insurance might make sense:
You own a home, co-sign on a car/expensive lease, etc.
You have student loans or another type of loan
People depend on you financially, or you depend on your partner financially
You're expecting a baby or planning for a baby!
Do any of these sound like you? Might be time to figure out how much life insurance you need!
Something else worth mentioning: a lot of people think that they're too young for life insurance, but purchasing life insurance in your 20s is actually a smart move as insurance companies raise rates the older you get. If you think you might purchase a policy 5 years down the road, when your situation has changed, it might make sense to pick up a smaller policy now versus paying more later.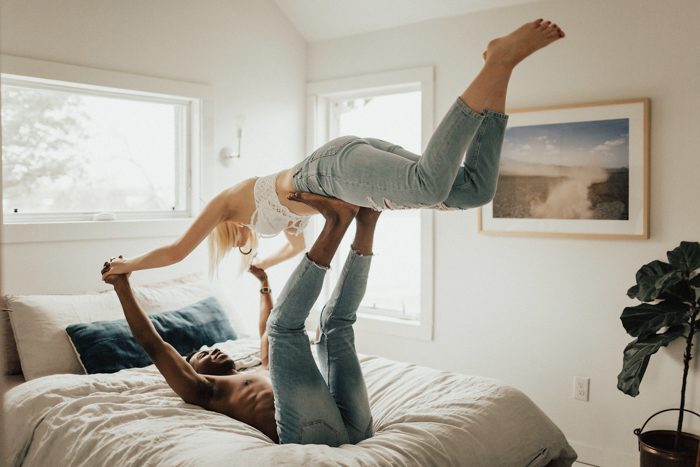 photo by Lauren Nicole Photography
What kind of life insurance do I need?
If you're in your 20s or 30s, term life is most likely the type of policy that you should be looking into, however, whole life insurance is definitely an option. The main difference between these two coverage types is that term life only covers you for a certain number of years (5,10, 20, etc.) and whole life builds up in value over your lifetime, remaining in effect until your death. While you might be thinking "Wow! Who wouldn't sign up for a whole life policy?!" the catch is that a whole life policy is a great deal more expensive than a term life policy. I'll be talking term life policies for the rest of this post, just to keep things easy.
How much does a term life policy cost?
The cost of a term life policy depends on a variety of factors such as age, medical history, etc. For example, a smoker in their 40s will most likely have a higher monthly premium than a non-smoker in their 20s. Luckily for you, you don't have to get on the phone or fill out lengthy questionnaires to get an estimate on your monthly premium. Answer these 5 questions and receive a term life insurance quote from Bestow!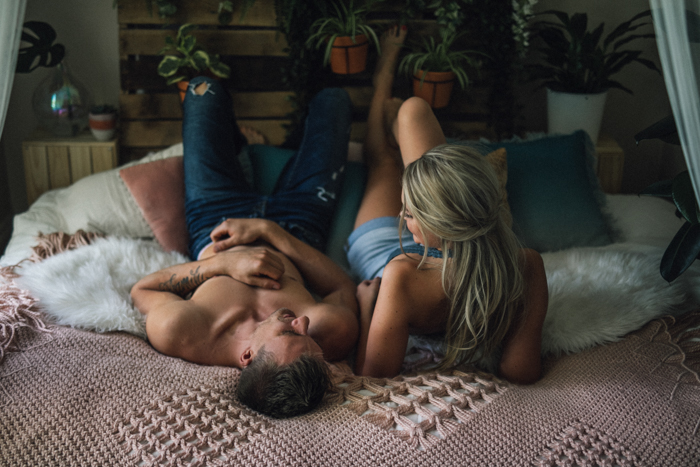 Photo by Nicole Ashley Photography
What does the application process look like?
Once you've got your quote, it's time to start your term life application. With Bestow, you can apply for life insurance in 5 minutes and there is no need for a physical or bloodwork. Based on my personal experience, it can take upwards of 6 months to apply and get your application approved by a traditional life insurance company, which is such a bummer. I was so excited to find Bestow. My husband and I both swapped our old policies out for new ones with Bestow, and it took us all of 10 minutes. Bestow also offers extremely competitive rates for life insurance. My husband's policy with our original life insurance company was outrageously expensive. We saved $70/month by switching to Bestow.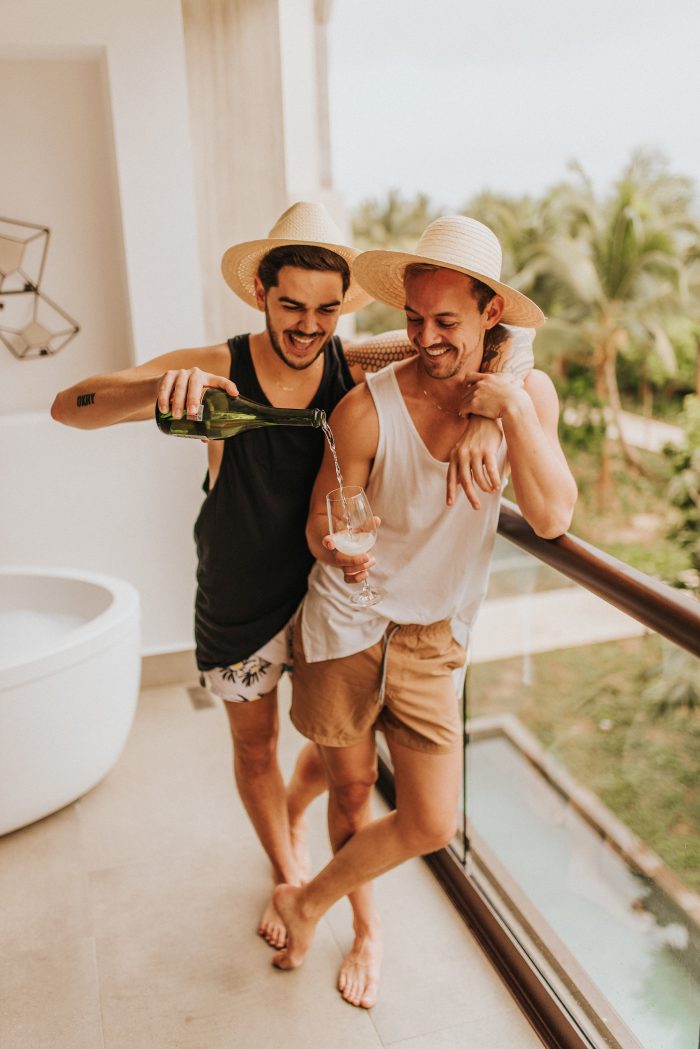 photo by Baylee Dennis Photography
To give you all a little back story on why I'm so excited about Bestow, you really need to know what all my husband and I went through to get our first life insurance policies…
Last year, Phil and I bought a house. This purchase made us realize that we needed to protect each other in case we couldn't rely on the other financially anymore. We signed up for life insurance. It was a long process, but we persevered. We answered lengthy questionnaires, gave blood, underwent physicals, faxed all sort of documents, talked on the phone, dug up the addresses of old doctors, and so on. It took almost 6 months for my life insurance application to finally be approved. What seemed like it would be a simple adulting moment, turned into a time-consuming, painful (literally!) experience.
Now, I look back at that 6-month period and sigh. So much time wasted, and the monthly premiums that we finally received were excessively high to boot.
Thank goodness that we discovered Bestow.
I never thought that I would be writing about life insurance on the Junebug blog, but I can't freaking wait for you guys to discover Bestow. It saved Phil and me so much time and money, and I know that it can do the same for you and your partner. Insurance might not be a sexy topic, but it's definitely a topic that all couples should consider when planning for the future.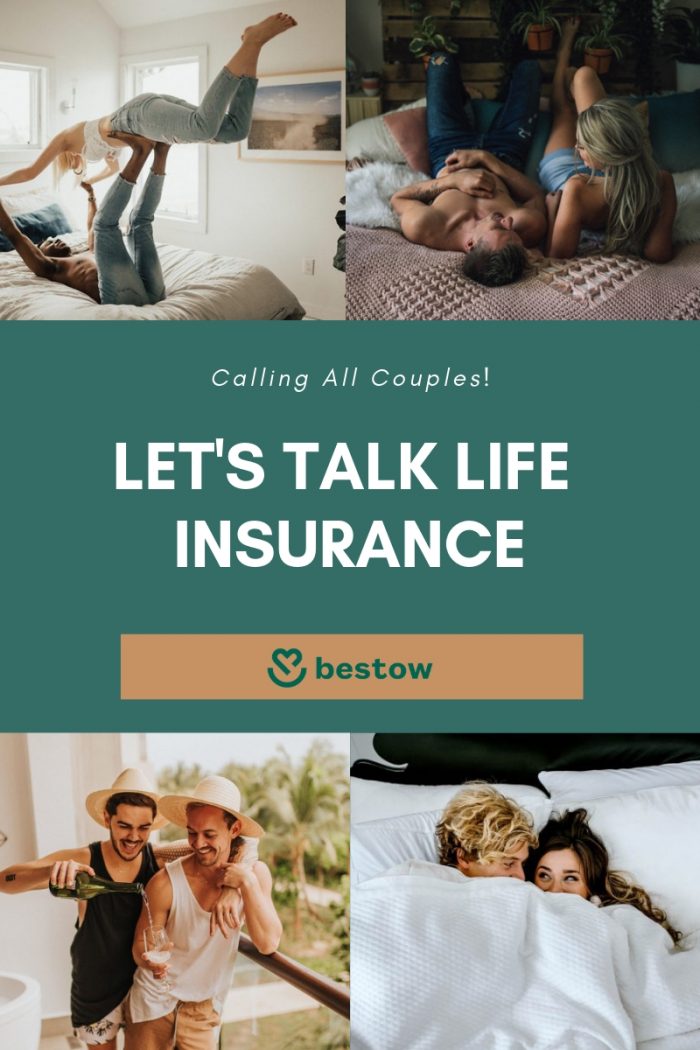 This blog post is sponsored by Bestow!