Amy Atlas takes dessert to a whole new level with one-of-a-kind decadent displays that are as divine to behold as they are to devour! In the last few years her work has been seen in every major wedding and culinary magazine and on dozens of blogs including our own. We had the chance to see Amy's amazing work in person at Mindy Weiss's Most Ridiculous Wedding Event Ever (see the vibrant citrus colored dessert table below!) and to sit down with her to find out how she makes her business stand out from the crowd.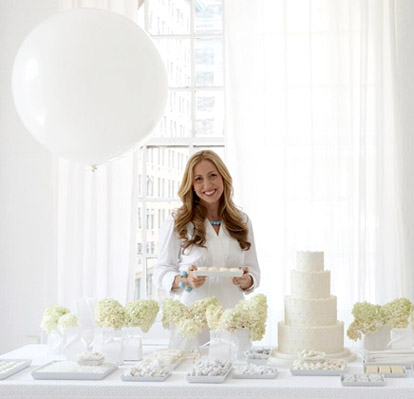 (Image via www.AmyAtlas.com)
Q: Amy, now that your work is sought-after by scores of celebrities and society couples Im curious how it all began. What first inspired you to create your unique dessert displays?
A: I actually started out as a lawyer with a passion for entertaining. I love to cook and celebrate with people I love and I started creating dessert tables for my parties with back drops that complimented the displays. My friends and family thought I was creating something unique and fabulous and they urged me to launch my business. I am forever grateful for their encouragement and support.
Q: What inspires you today?
A: I love beautifully decorated cakes and there are some amazing artists creating them in todays market. I strive to bring the same level of design and attention to detail to my dessert displays. Most of all its the people that I work with that inspire me, they are endlessly creative and always delightful.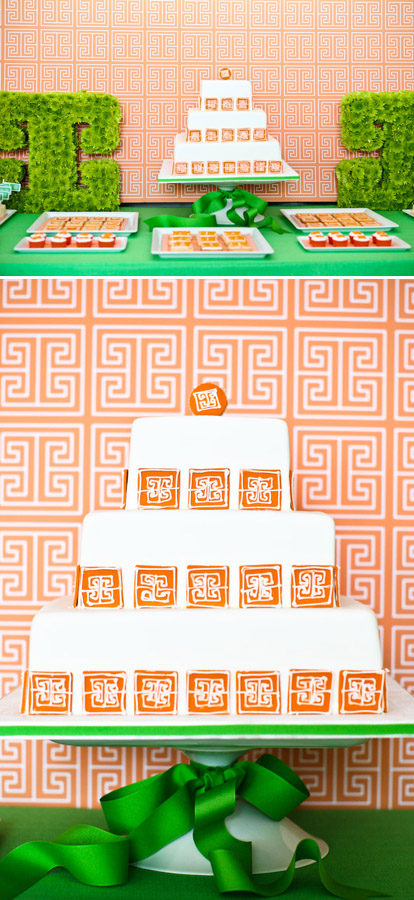 Q: What do you love most about your job?
A: I love to work with vivid color and patterns to create something that resonates with the unique personality of each celebration. I love to weave the fashion style of each of my clients into their display to make each one relevant to them. Fashion plays a big part in my approach to design. I encourage my clients to break the rules if it fits, in order to create something that truly reflects their personalities.
Q: What the best advice anyone has ever given you?
A: My husband, Rick, is my business advisor. When I first started out he told me to focus on my niche, to do what I do well and to not try to do everything. I think this is great advice for many aspects of life. If you know what you are truly passionate about and what you bring to the world that no one else can youre bound to succeed.
Q: What advice do you have for our readers?
A: Never give up. If you set your mind to something and pour your heart into it, you can get it done. If you have a goal you can get there. Stay on course, dont give in and dont sell out.

Q: Who are your idols in the wedding industry?
A: Martha Stewart, Mindy Weiss, and the Cake Divas. (Amy recently designed the dessert table for the fabulous Martha Stewart Weddings 15th Anniversary Party!)
Q: If you were getting married today what goodies would you have on the table?
A: Christopher Norman chocolates, macaroons from La Maison du Chocolat and lots of chocolate and peanut butter combinations. I had a chocolate and peanut butter cake at my wedding seven years ago and I would still choose one today. I love mini-cupcakes, Reeses peanut butter cups, Kit Kats and Nestle crunch- theyre my favorite Halloween treats.
Thanks Amy! It was so fabulous to finally meet you! To lean more about Amy Atlas Events and the tasty art that she creates, be sure to visit her website.
The orange and green candy table images above are by Junebug Weddings and GH Kim Photography, from Mindy Weiss's Most Ridiculous Wedding Event Ever!