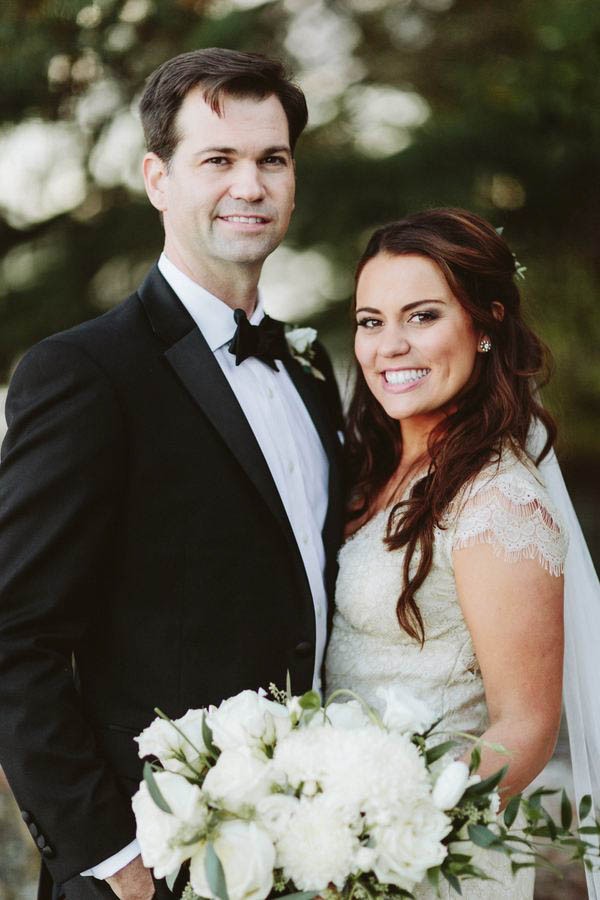 Having just moved a couple months before getting engaged, Shannon and Clinton tried to bring as much New Orleans up to to Seattle as they could for their wedding day. They loved the natural beauty and chill cabin vibe that Kiana Lodge provided, and with stunning lakeside views, the lodge was a perfect place for them to say "I do." Maris Events went above and beyond to understand their wedding vision, even helping to organize a second line complete with handkerchiefs and umbrellas to transition from the dinner to the reception area. Photographer Benj Haish got in on all the fun and captured every happy moment from Shannon and Clinton's New Orleans inspired celebration!
The Couple:
Shannon and Clinton
The Wedding:
Kiana Lodge, Poulsbo, Washington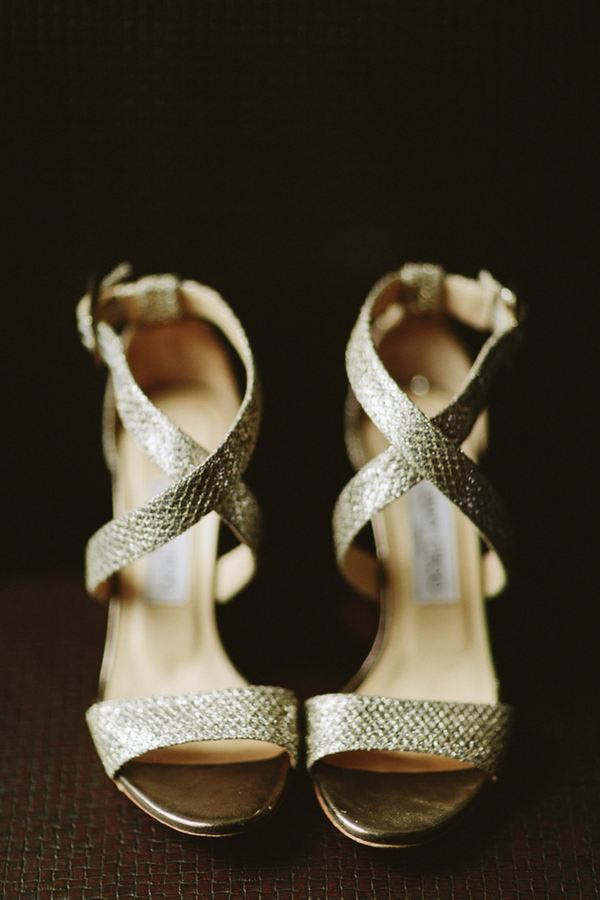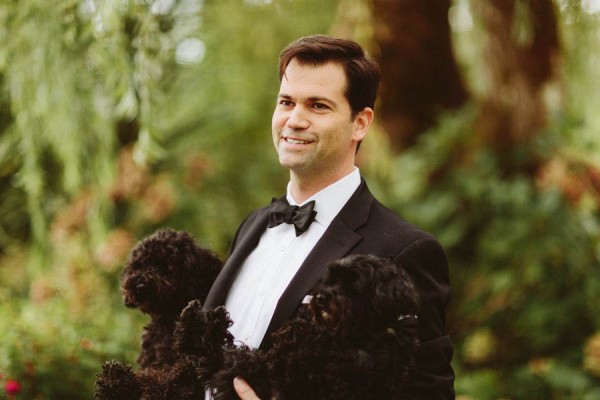 Clinton surprised me with our two little dogs in tuxes. To see my three handsome guys waiting there for me after all the build up of the day, the dress, the makeup, the schedules, the EVERYTHING….it brought me right back down to Earth. I never wanted a first look, I was actually against it as long as I can remember, and it ended up being one of my favorite moments.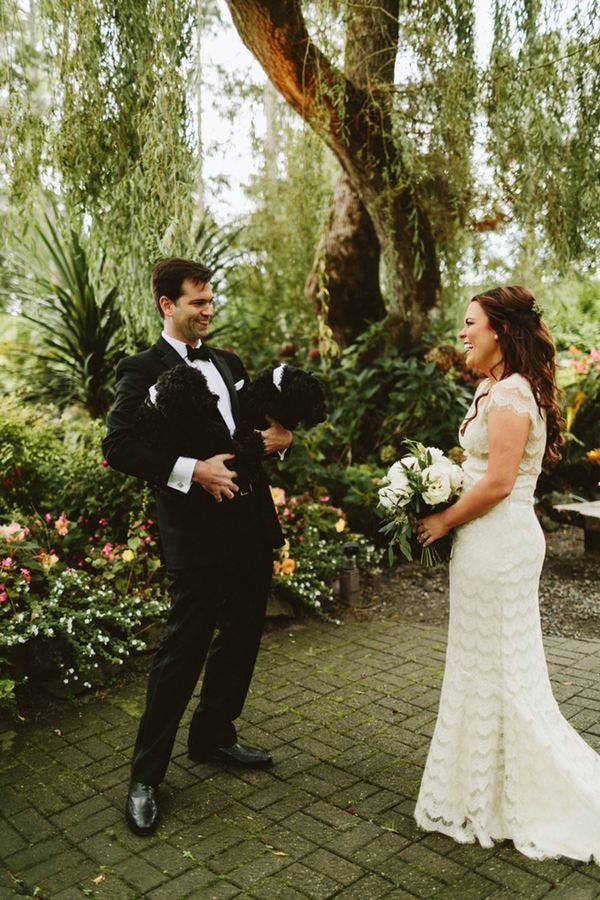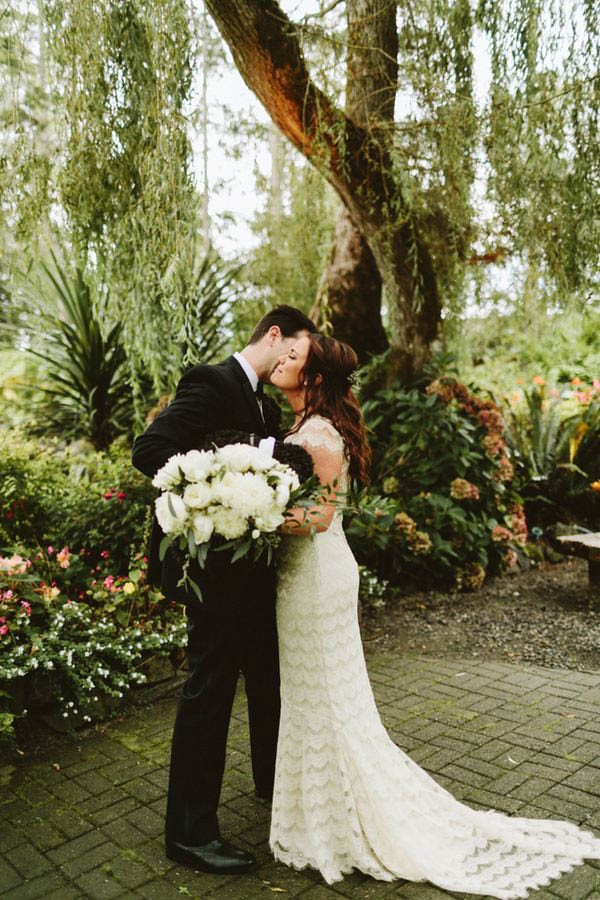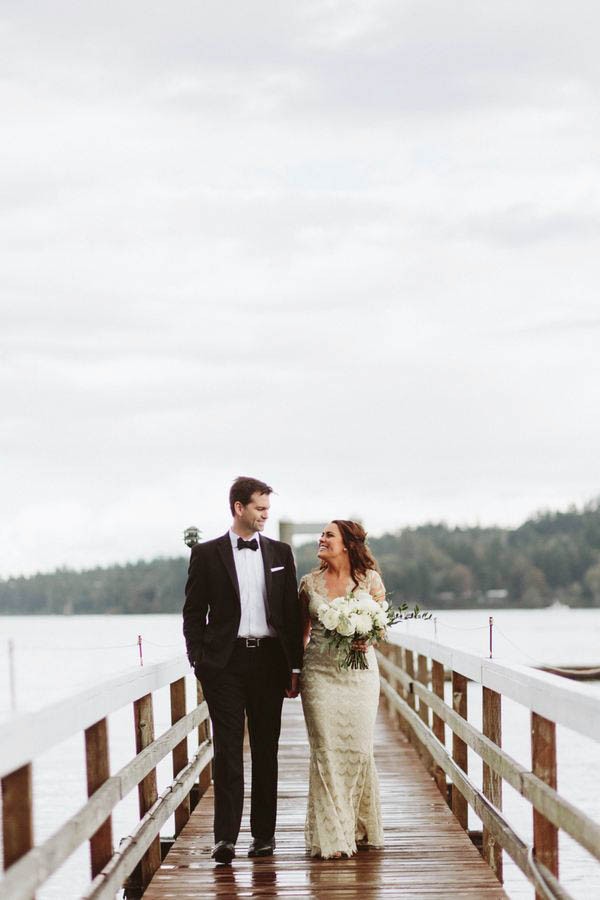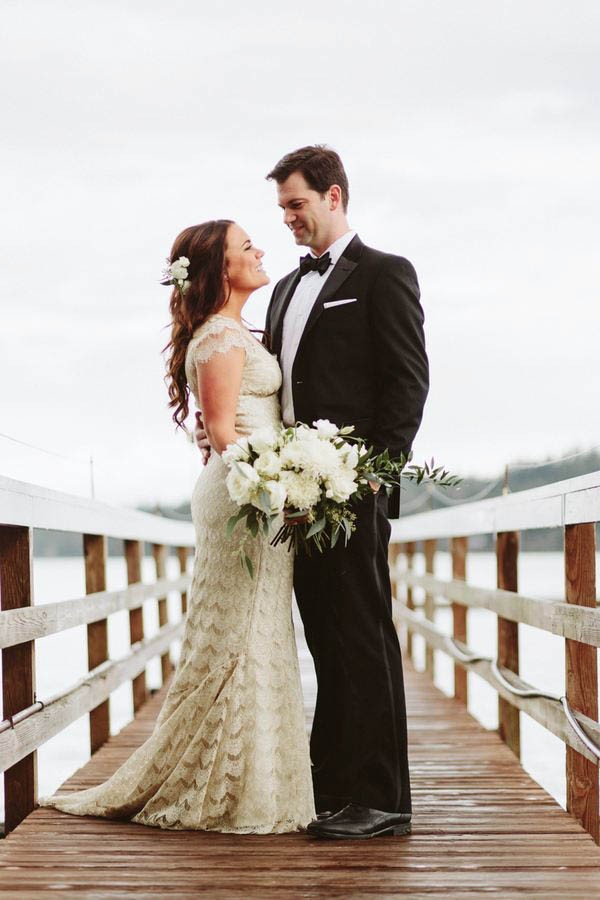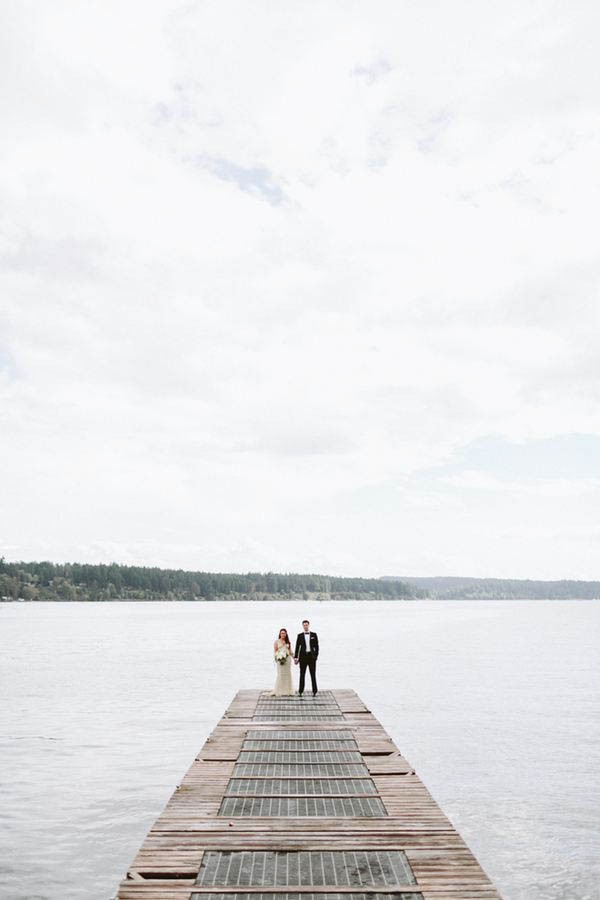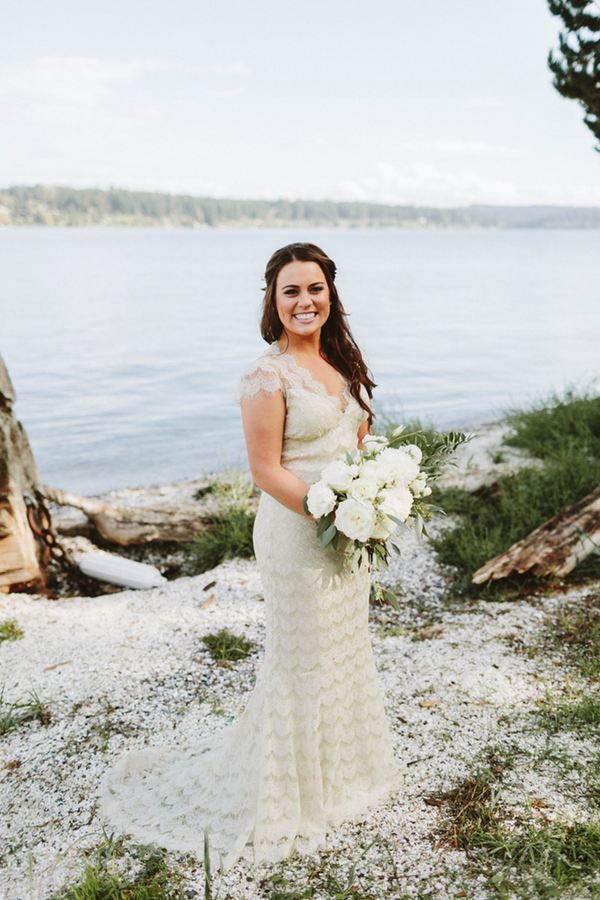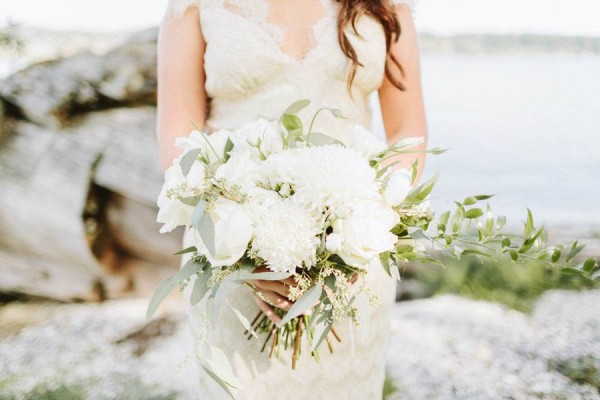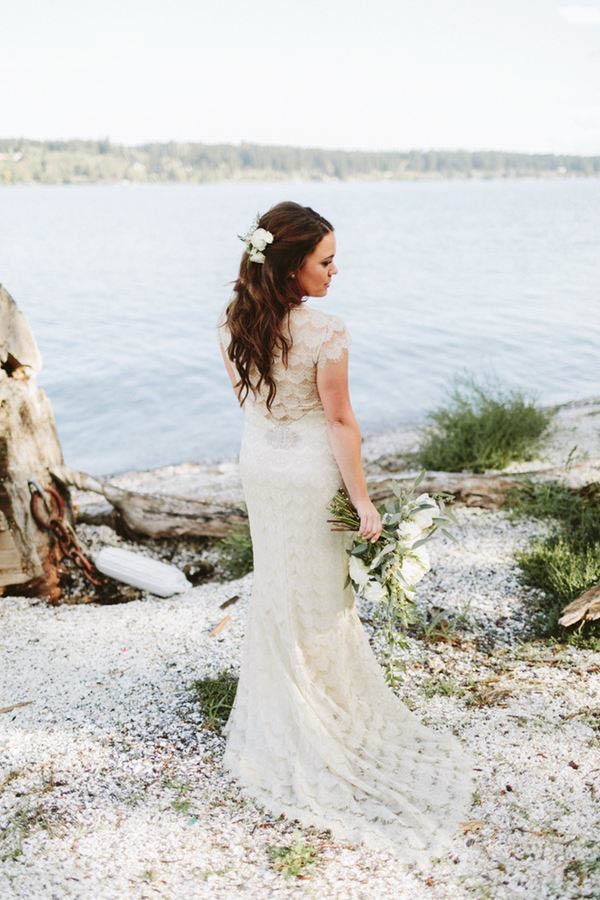 The back of my wedding dress is why I wore it. Period. Still obsessed. The bridesmaids wore a cream white, my dress was cream and gold and the guys were in classic tuxes. It looked awesome. Wanted to add a touch of metal to the earthiness, so there were gold accents everywhere.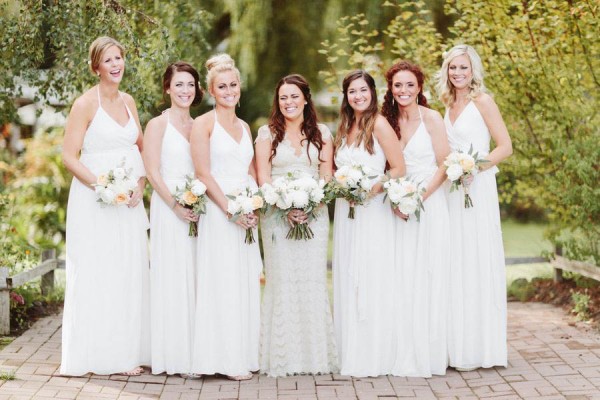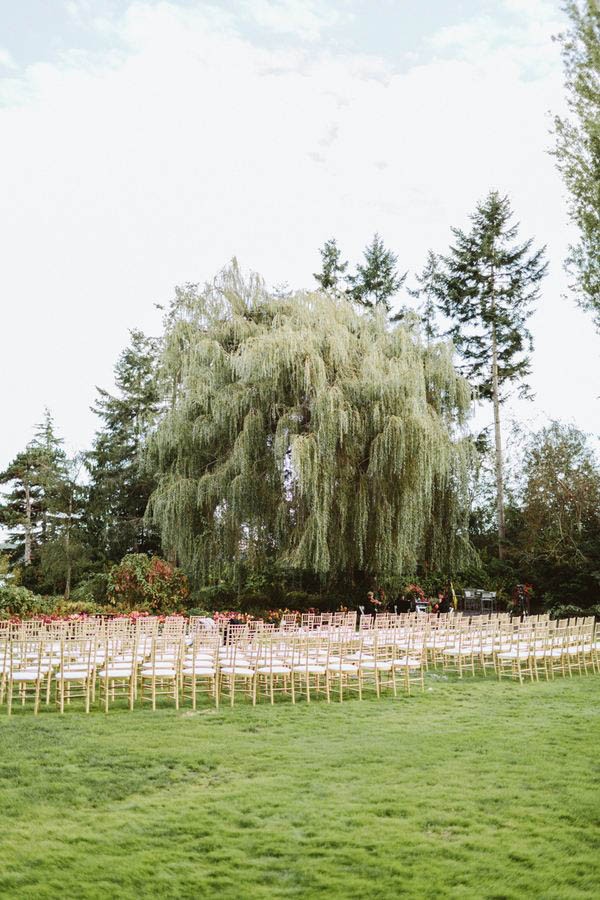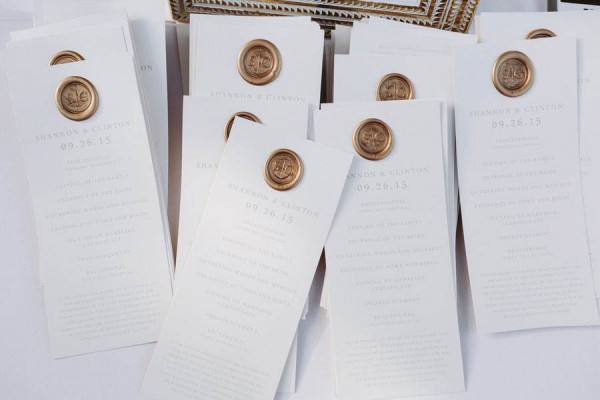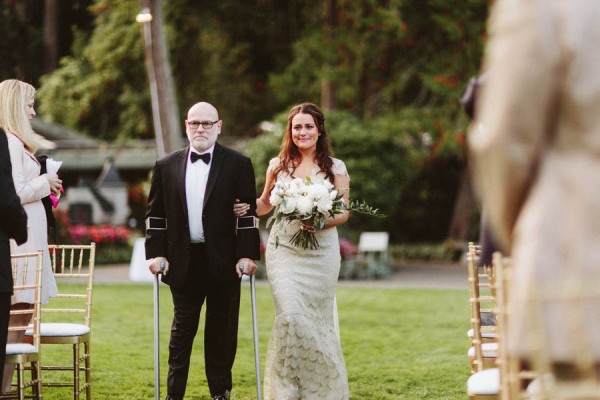 Since I was a little girl, my dad has taught me to love bagpipes. It was always my dream to walk down the aisle with my dad to bagpipes. My mom had both of her parents walk her down the aisle, which was always special to her…so we had the pastor surprise my mom and she joined us at the front so they could both give me away as well.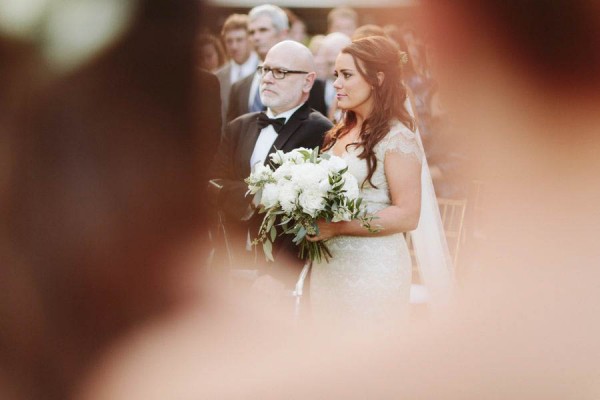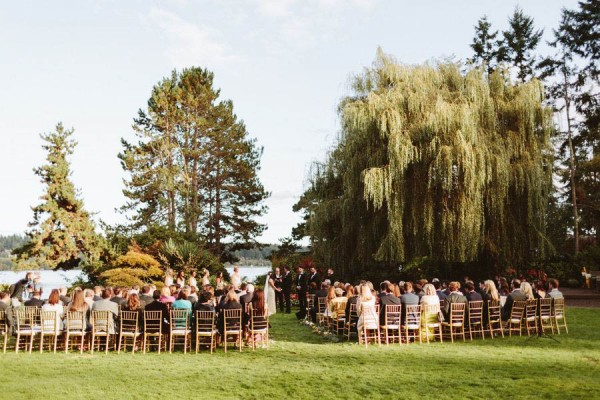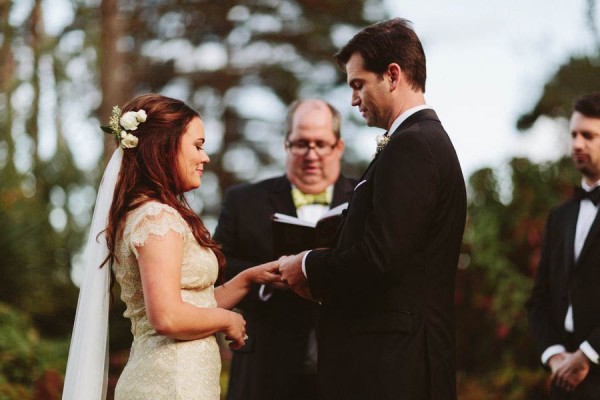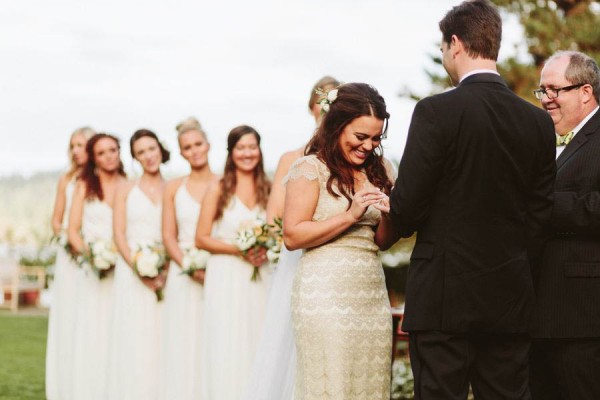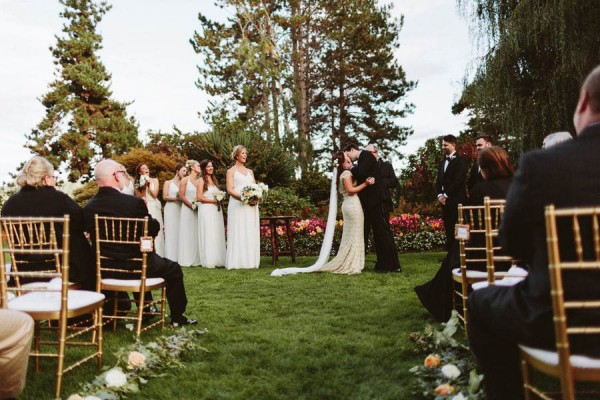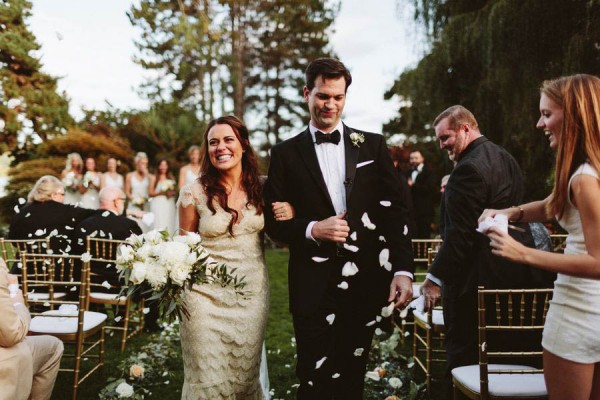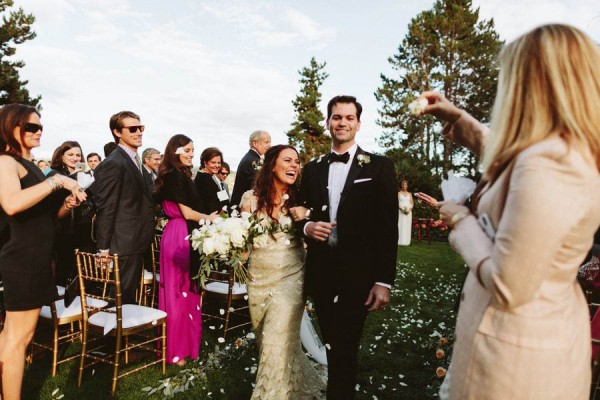 Processional – Highland Cathedral on Bagpipes
Recessional – Don't Stop Believin' cover by String Quartet
First Dance – Heroes by David Bowie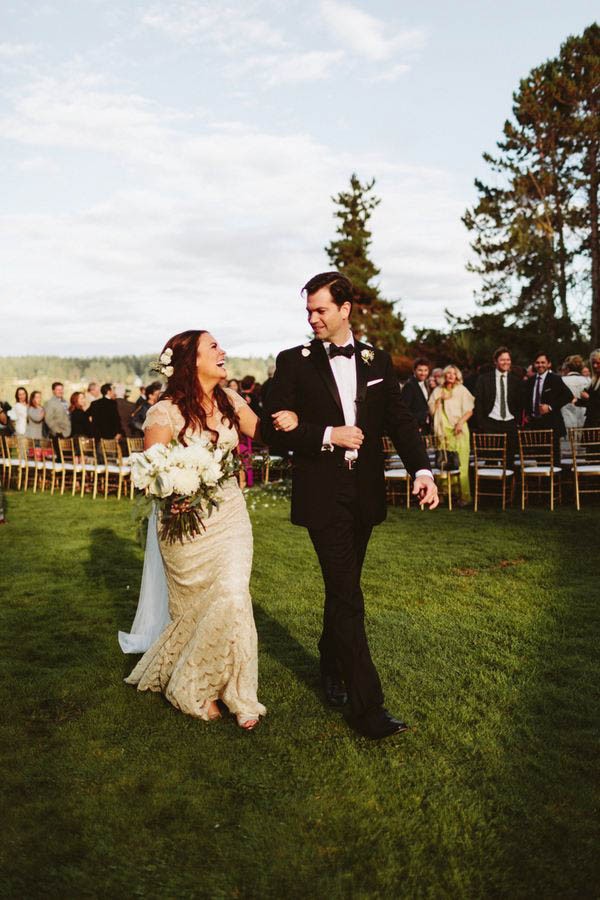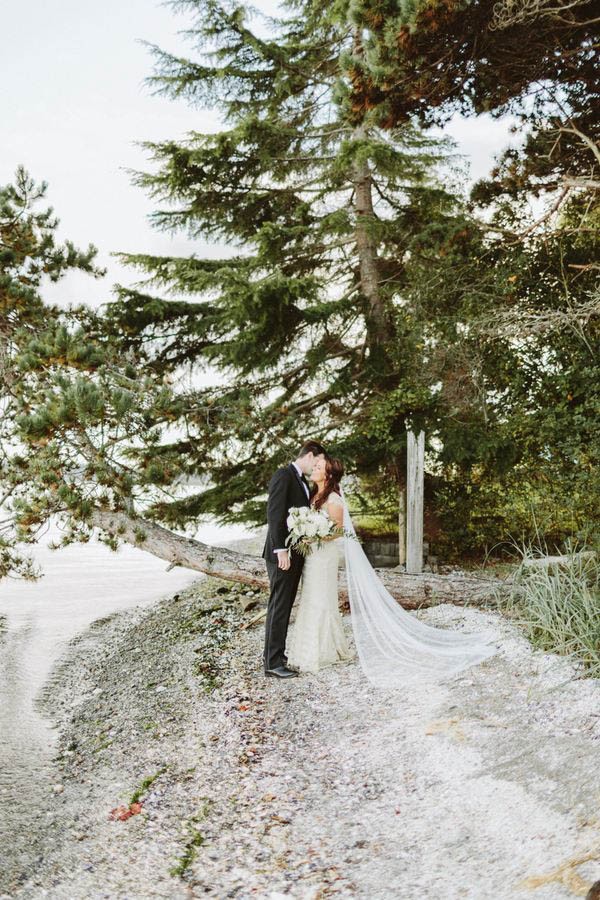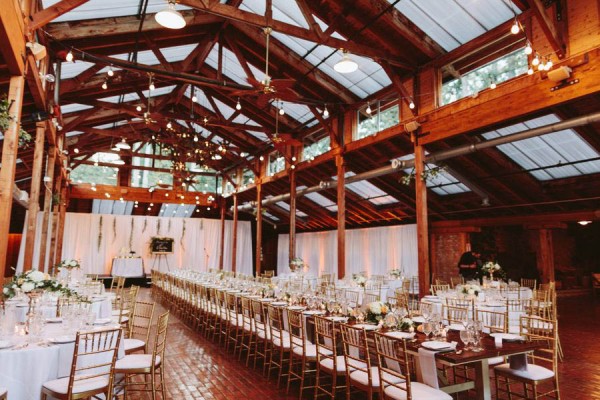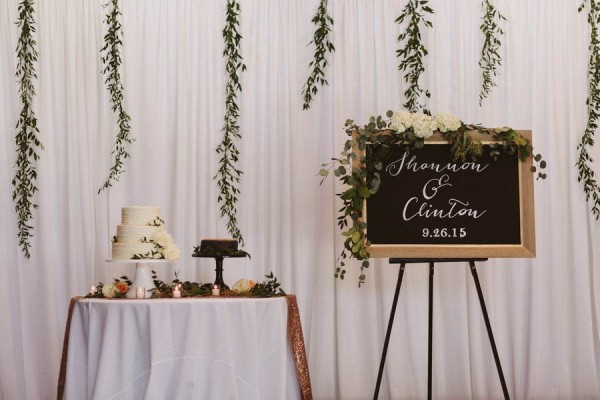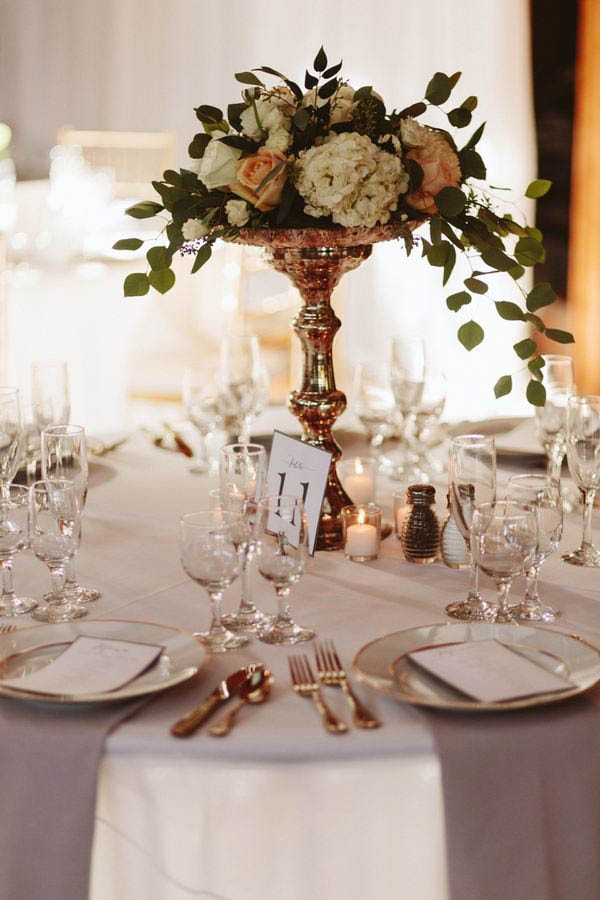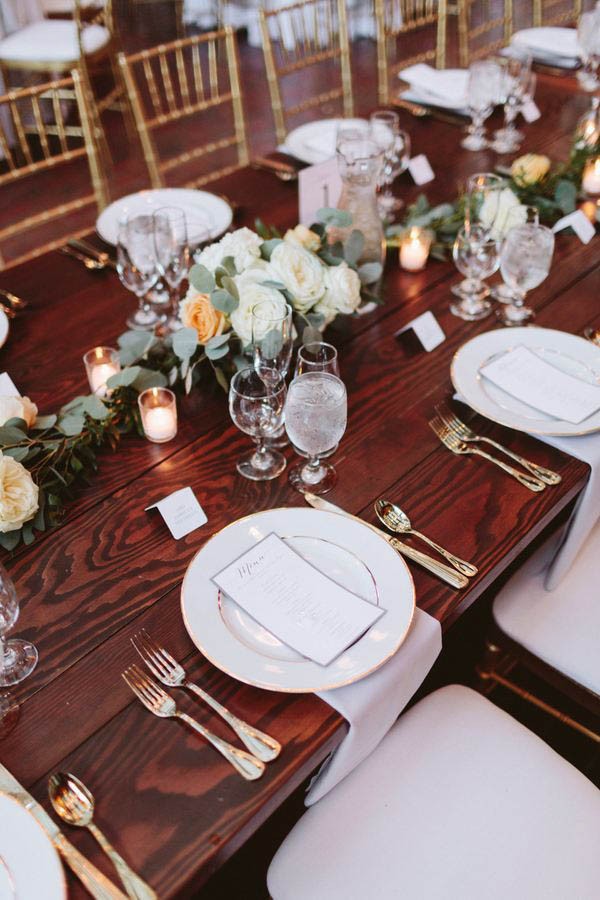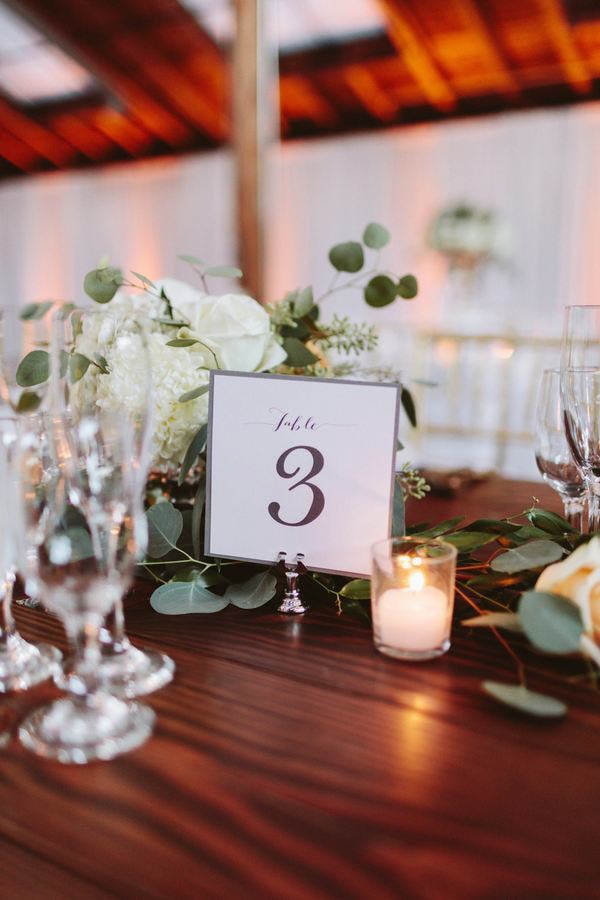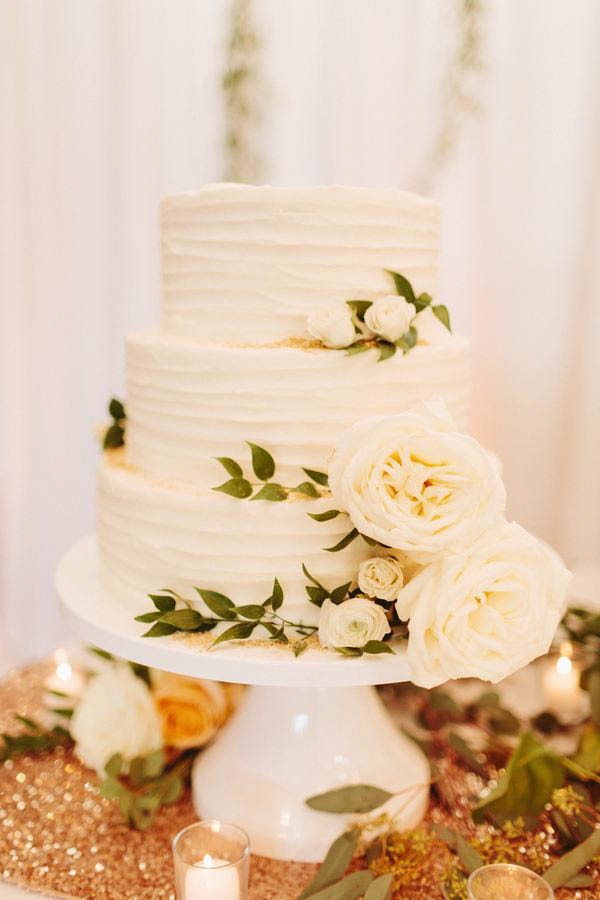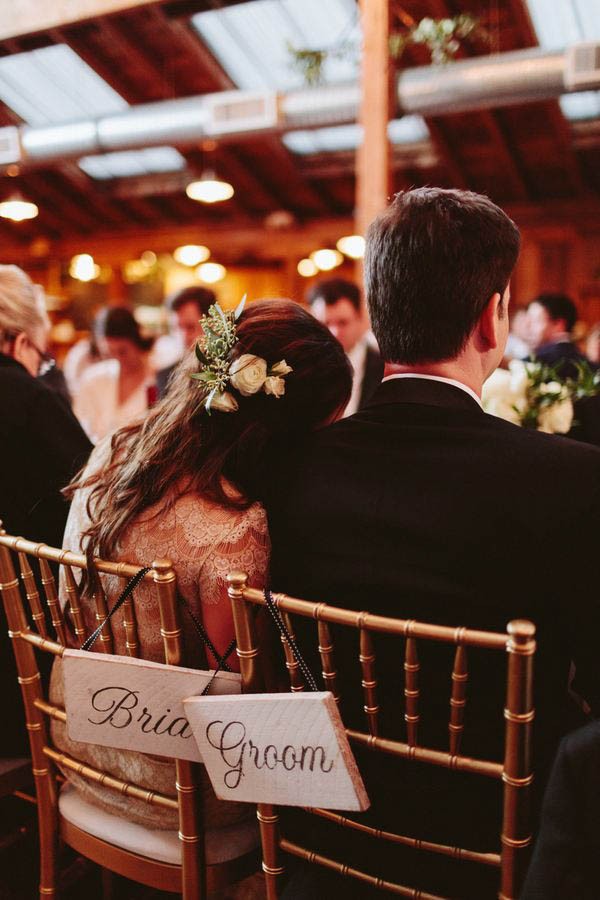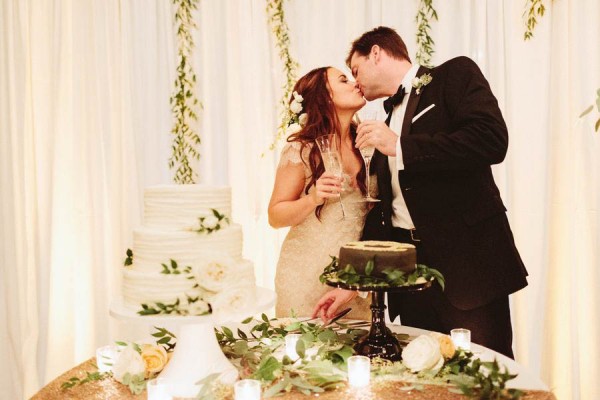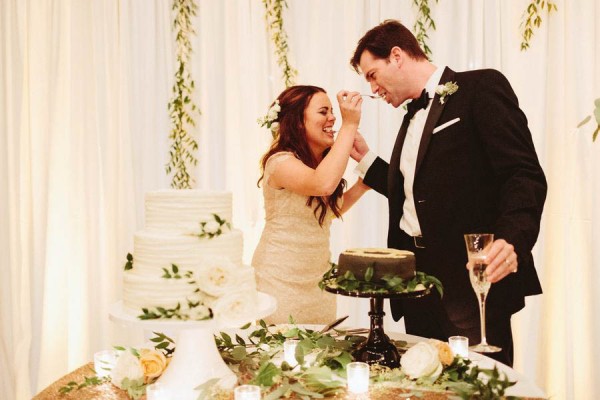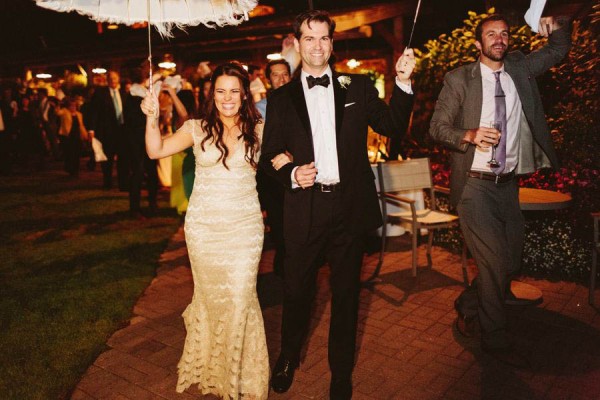 We wanted New Orleans meets the Pacific Northwest. Not something that is done very often, I imagine. We found a 9-piece soul brass band (nearly impossible), they learned a Second Line song "Do Whatcha Wanna" for us and we transitioned from dinner to reception area with a second line procession complete with umbrellas and handkerchiefs.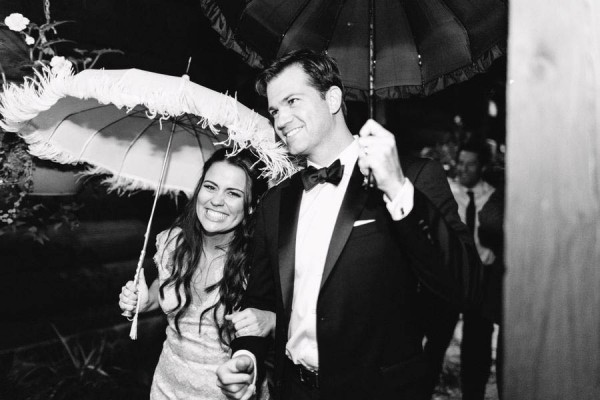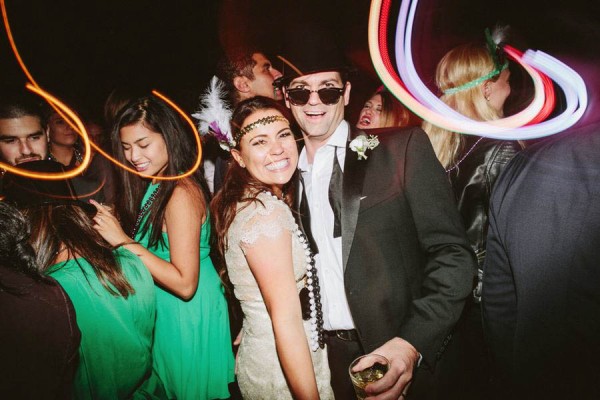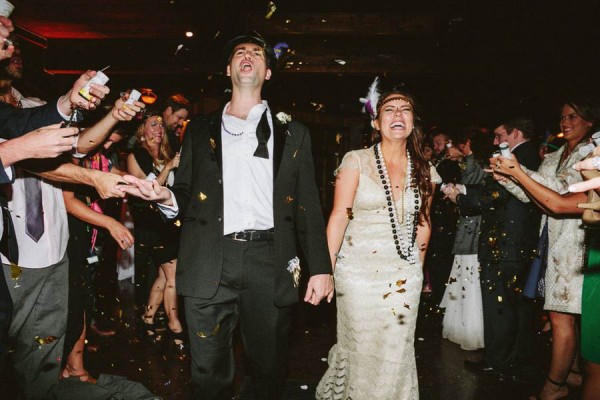 I made all of our sequin/feather headbands for the reception. My parents caught a bunch of beads at Mardi Gras in New Orleans and shipped them to Seattle. Halfway through the reception, headbands, Mardi Gras beads and top hats were passed out to turn the dance party up a notch. No messing around with purchased beads. These came of the streets of the French Quarter, people!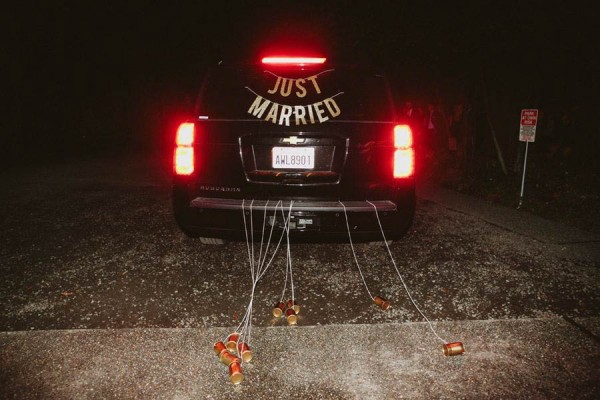 Many thanks to Maris Events for sharing Shannon and Clinton's Kiana Lodge wedding with Junebug. For more lodge wedding inspiration, take a look at this blush California wedding at Manka's Inverness Lodge!