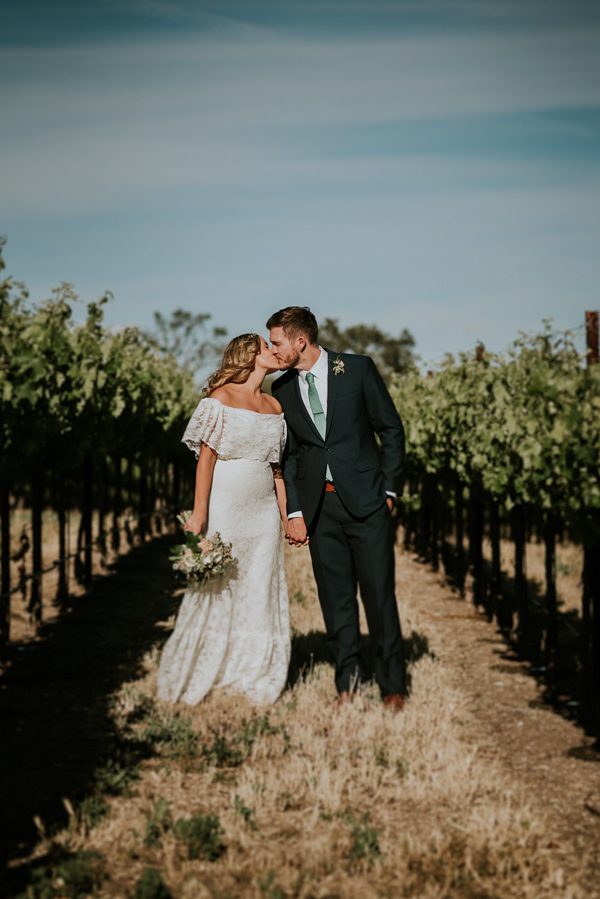 Sarah and Jonny's California vineyard wedding is the ultimate in rustic sophistication! The couple currently lives in Hollywood, so they honored their country roots by hosting their wedding among the sprawling hills and giant oak trees of Pomar Junction Vineyard & Winery. Between an Airstream photobooth, tons of greenery and succulents, and a romantic lace Daughters of Simone bridal gown, every detail of Sarah and Jonny's wedding is full of chic rustic elegance! We love how Love Tribe Weddings captured every moment of the couple's wedding, including some seriously captivating golden hour portraits.
The Couple:
Sarah and Jonny
The Wedding:
Pomar Junction Vineyard & Winery, San Luis Obispo, California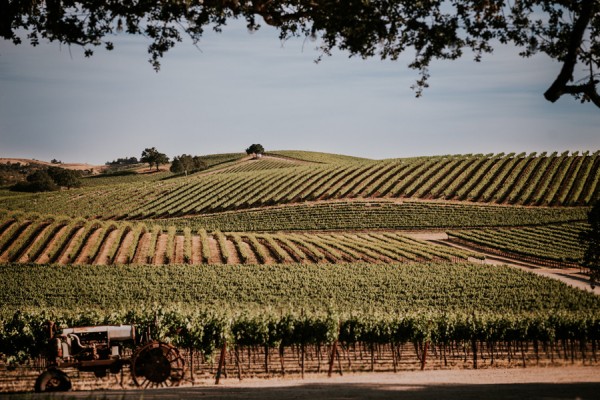 The most important part of planning our wedding was choosing the venue. We really wanted to find a place represented both of our upbringings, which was in the country. We also both really love wine, so getting married at a vineyard was the perfect scenario for us.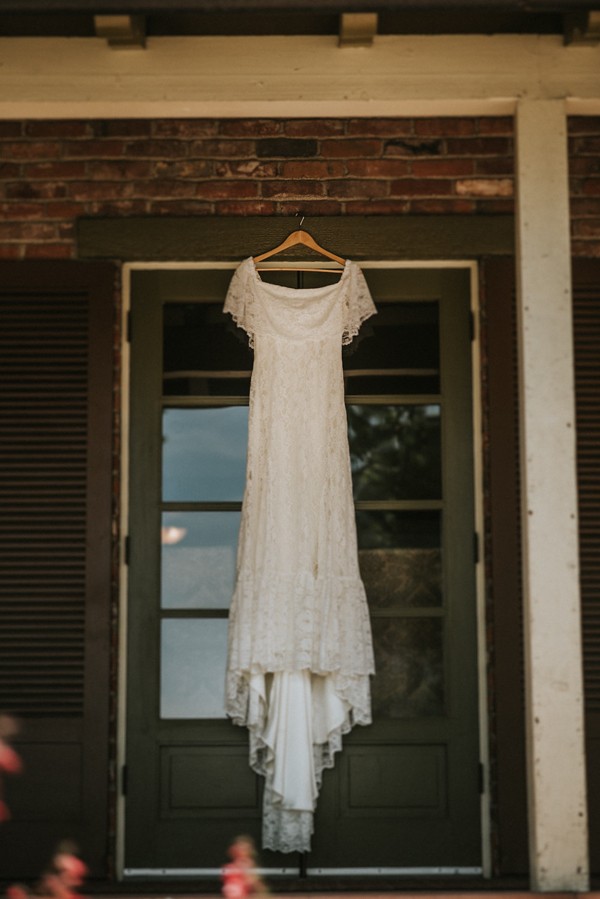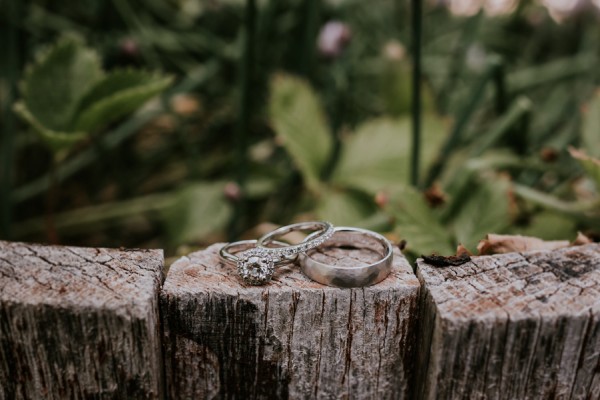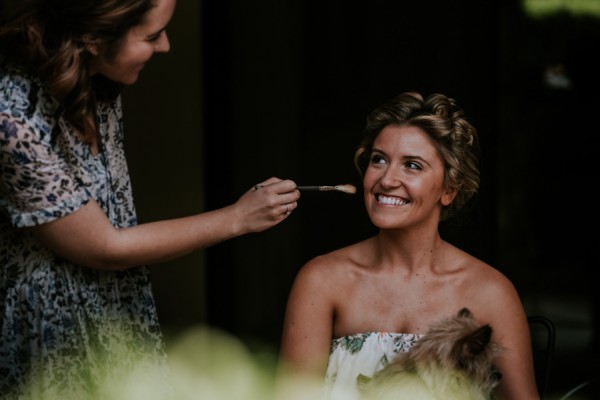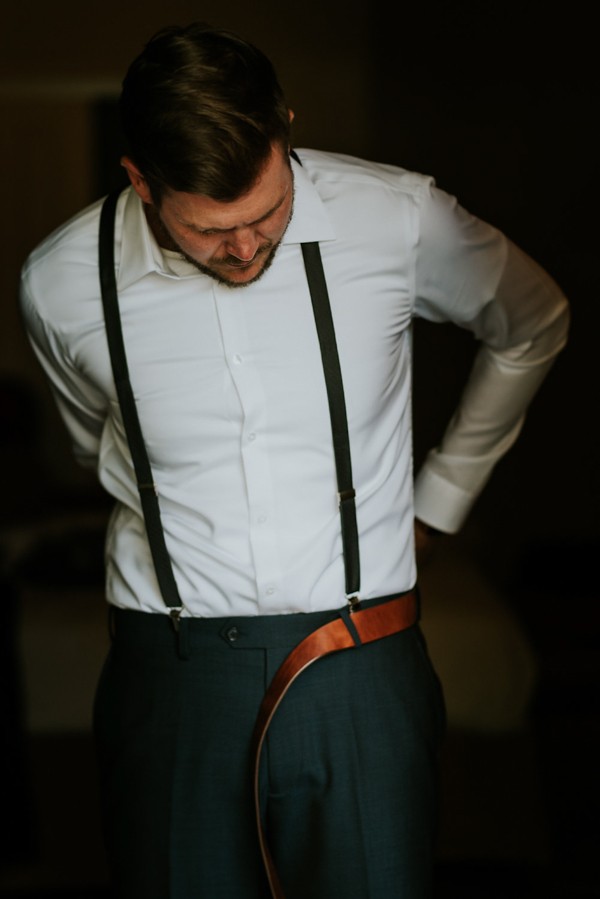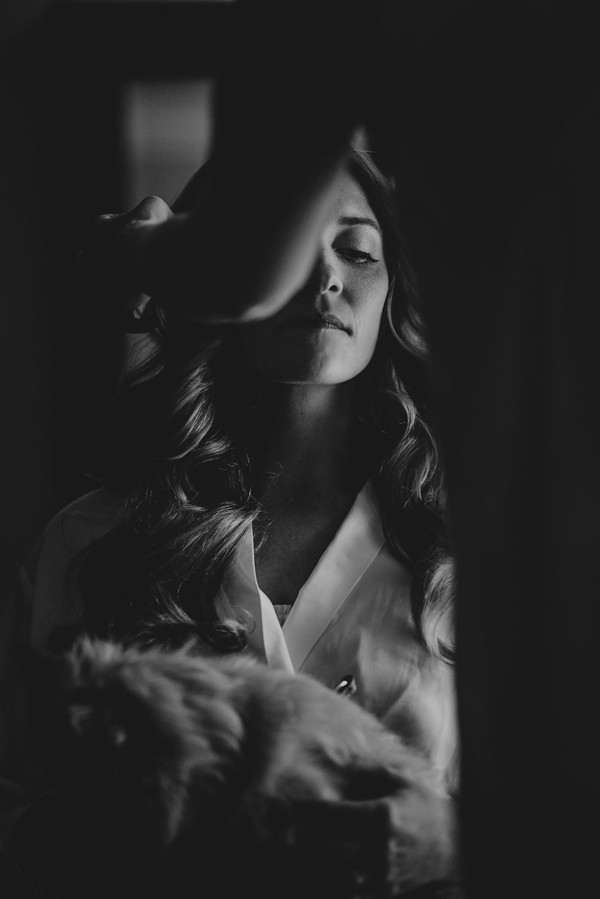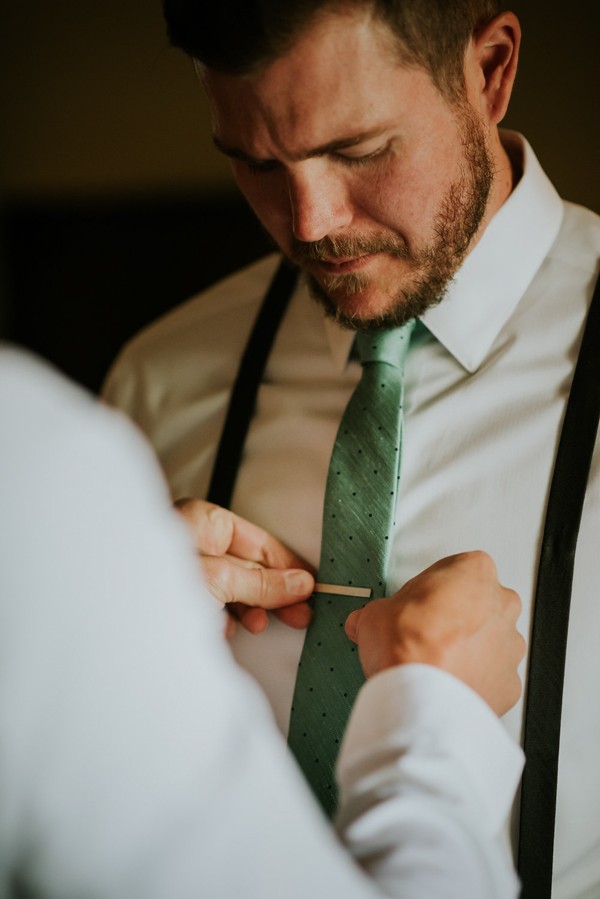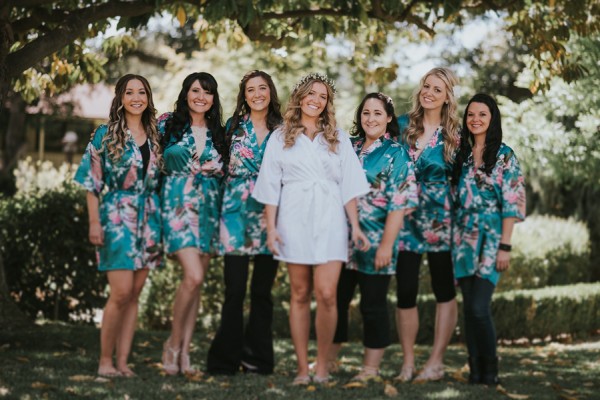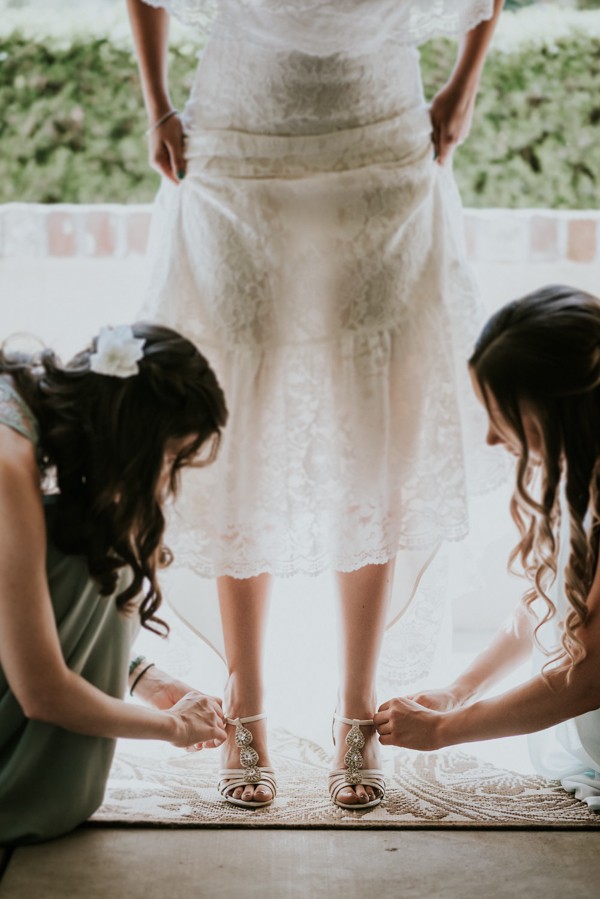 My wedding dress was the most beautiful dress I have ever worn. It was pretty simple and slip on, so it was really comfortable, which was really important to me. It was all lace, so very delicate and feminine. I wore a flower crown and veil during the ceremony then switched to a very simple halo made with pearls and gold for the reception.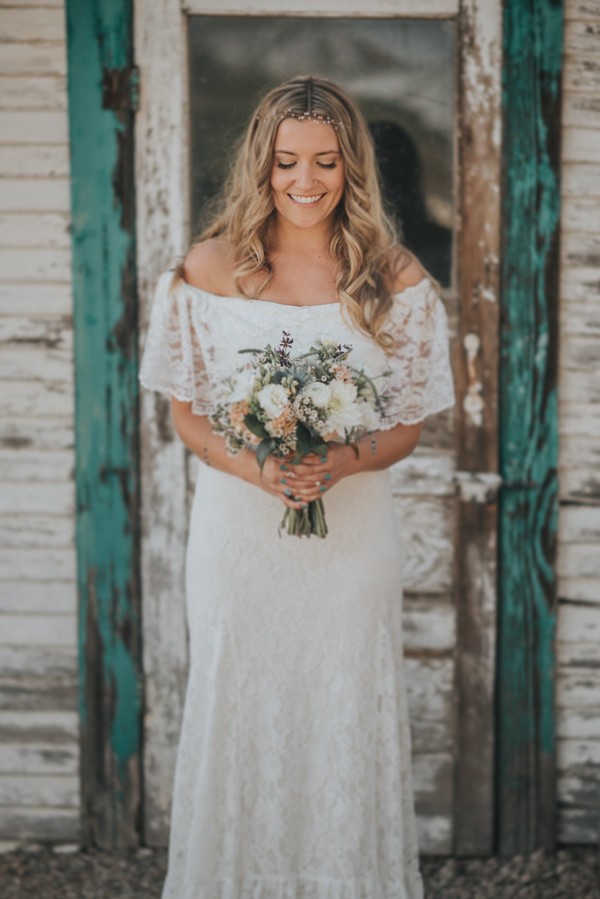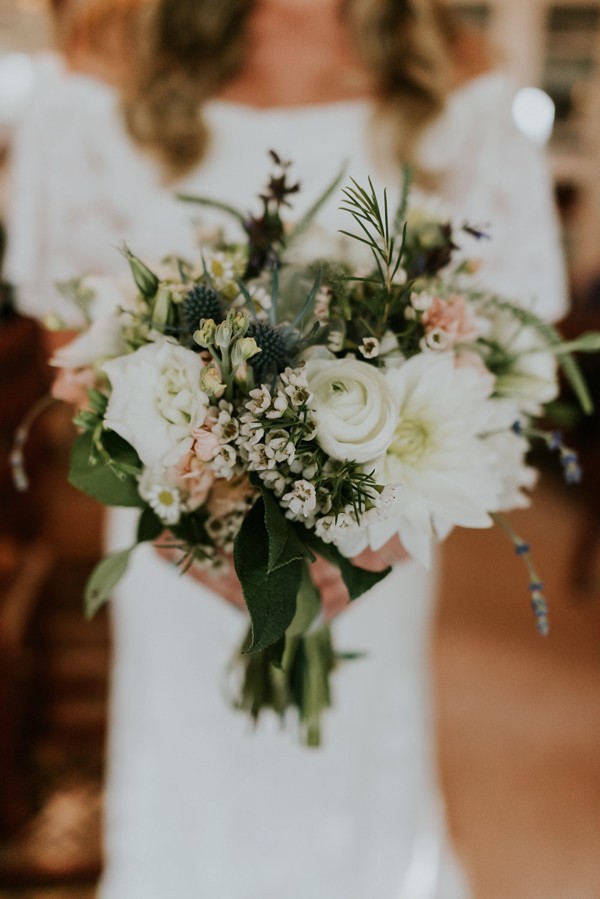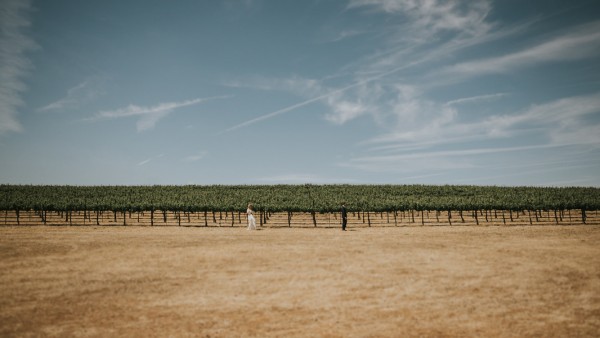 From Sarah: Our first look was my most memorable moment. It was the most intensely euphoric feeling I have ever experienced. All the planning and people and chaos was completely silenced in that moment. I will never forget that feeling.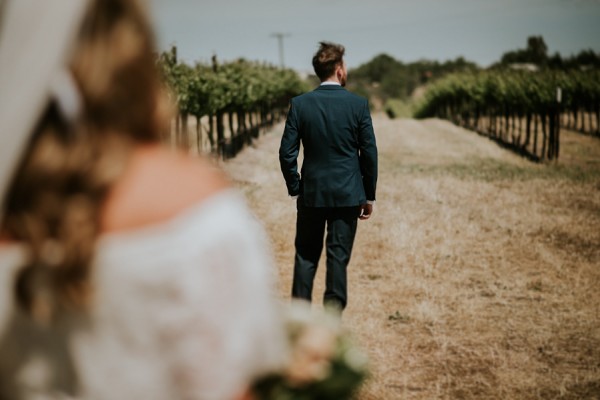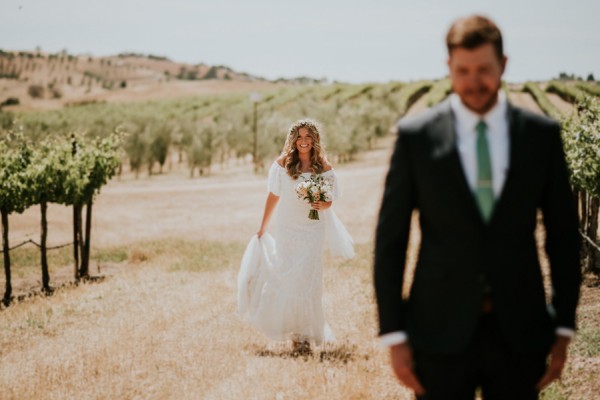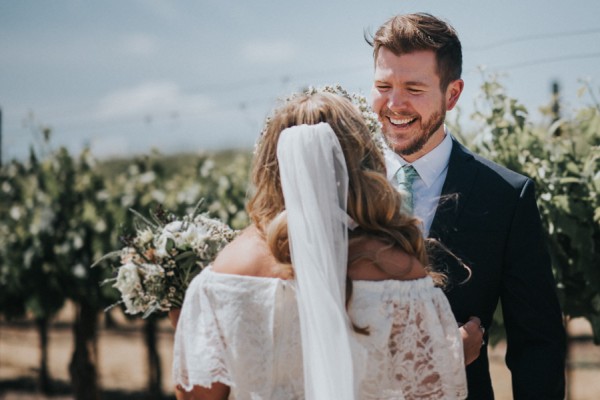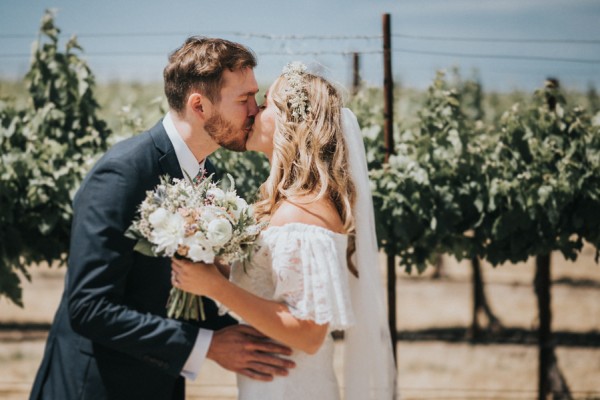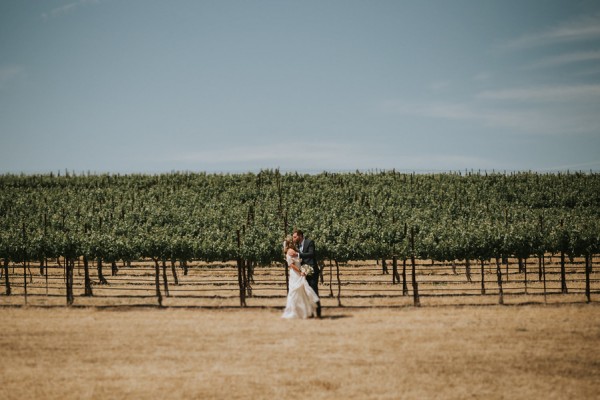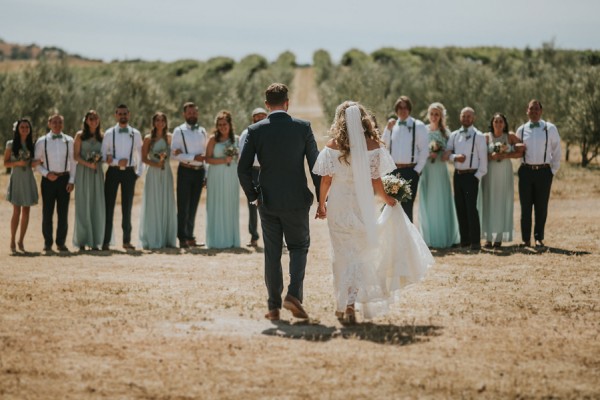 The bridal party dresses were all natural shades of green. I wanted all my girls to feel beautiful and so they all got to choose their own dress and none of them matched. It all came together so beautifully and everyone felt and looked AMAZING.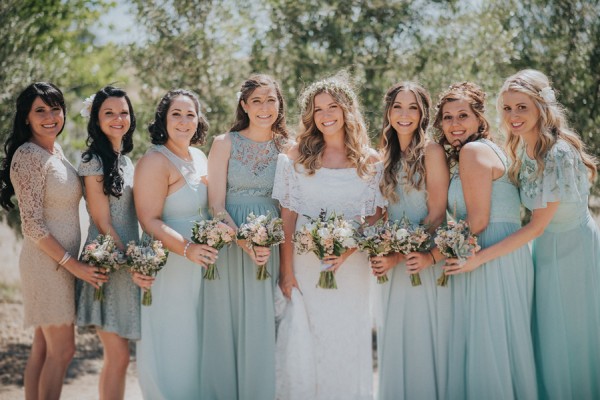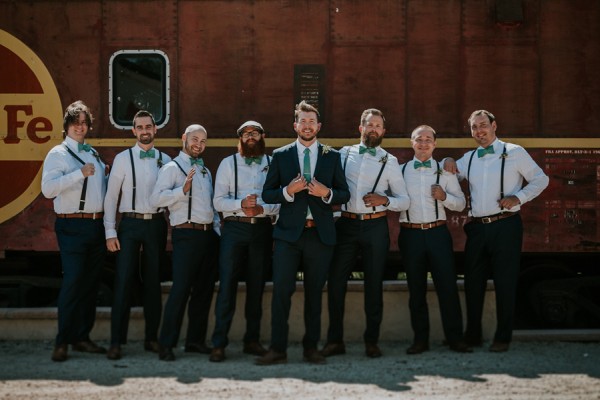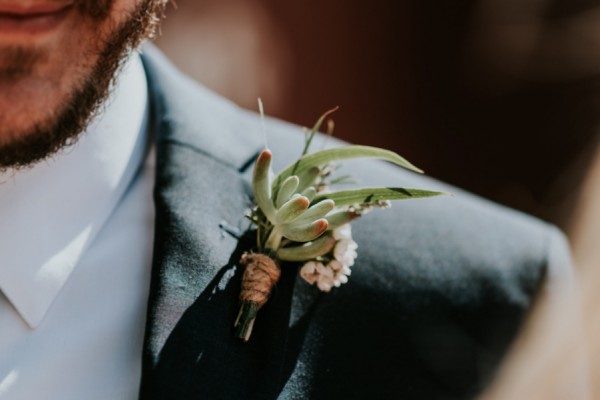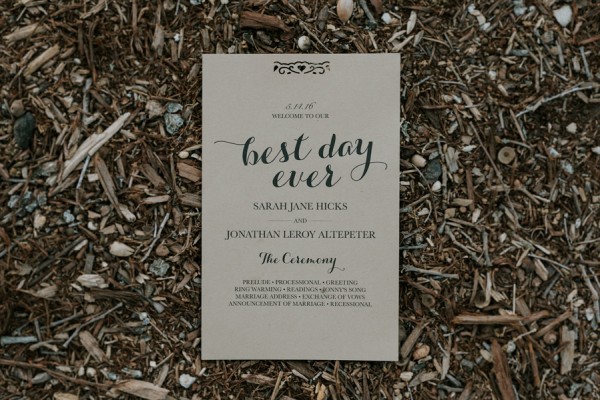 Our venue was everything we needed to represent who we are. We currently live in the heart of Hollywood, but we were both raised in the country, so we needed something that represented our roots. The view at the vineyard was breathtaking. There were vineyards in every direction and flowers and trees blooming everywhere. We said our vows underneath a giant oak tree that had been there for hundreds of years. There was something so solidifying about reciting our vows under that tree. Almost as if saying them there ensured they will last forever.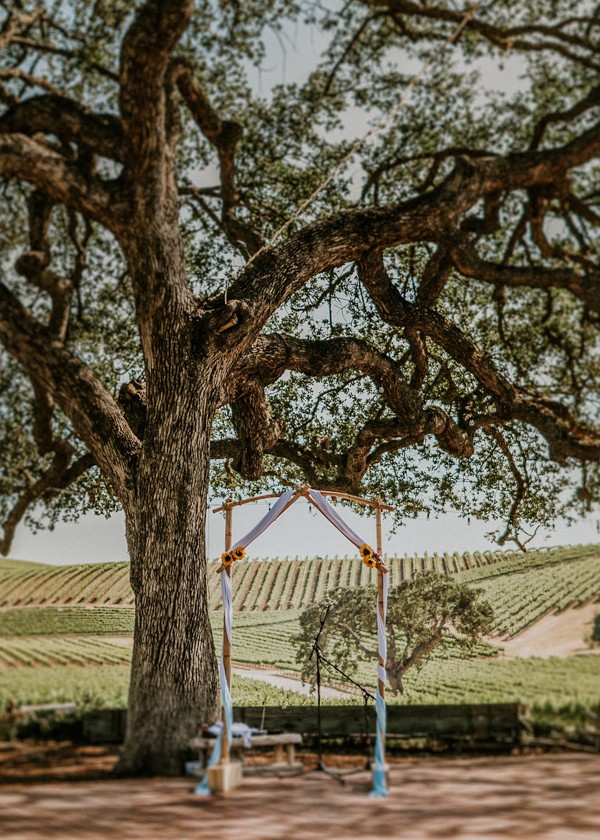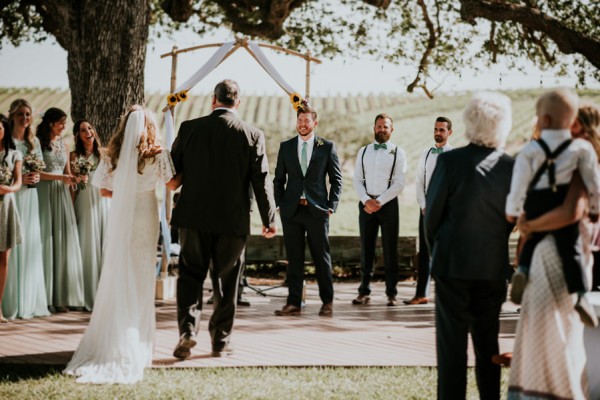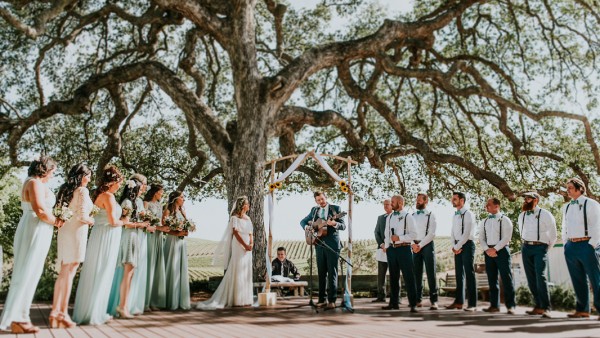 Jonny's uncle officiated for us. The two of them are very close and we were so honored that he agreed. We wrote our own vows together and they were extremely intimate and personal. My nieces (who I am very close with) both did readings.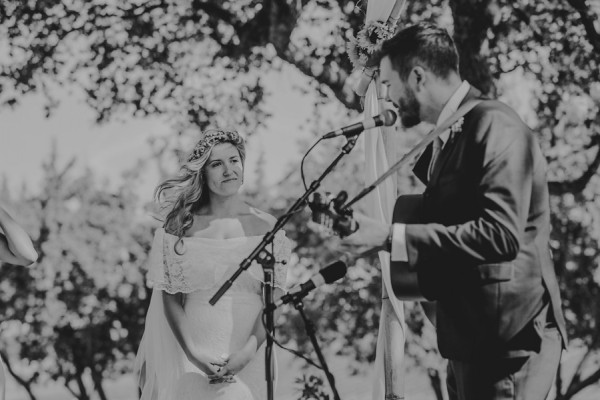 Jonny performed "Deeper Than The Holler," by Randy Travis during the ceremony and I didn't know what the song was until he started playing. It was magical. We wrote our vows together but each wrote a few opening lines at the beginning and got a few laughs from our guests. It was the perfect setup in my mind.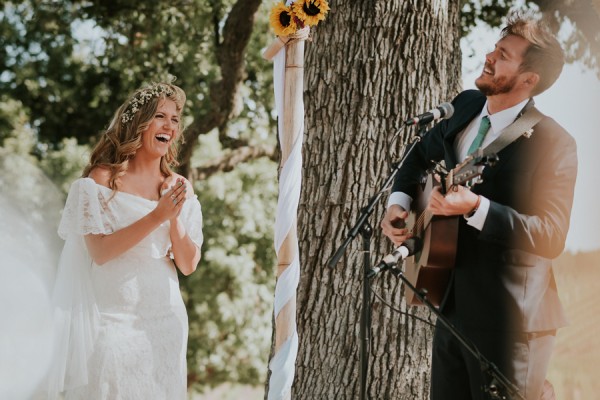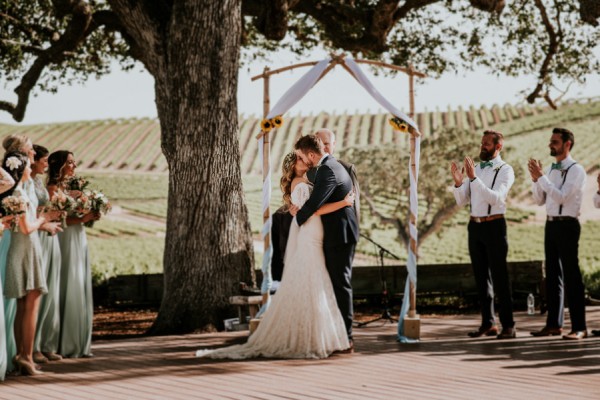 From Jonny: The first time being introduced as husband and wife was the most memorable because it was both a huge relief that everything went smoothly and EXCITING because we were married!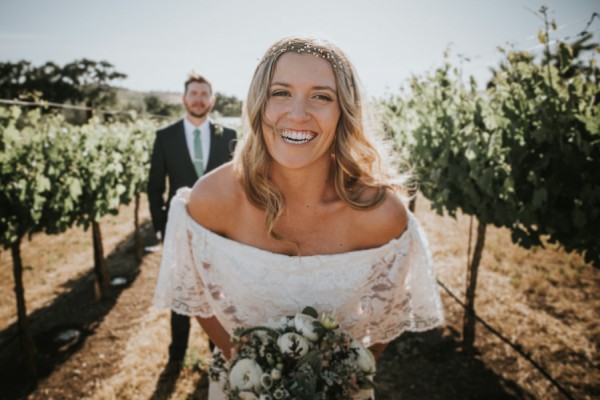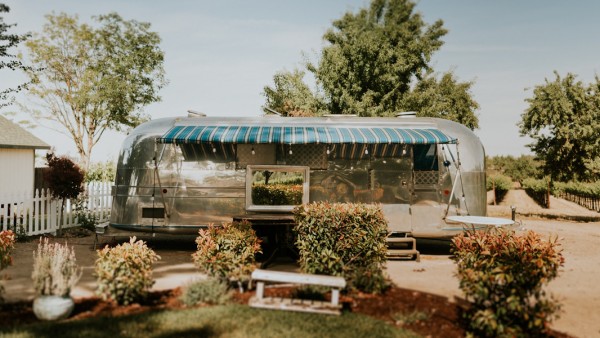 My girlfriends helped make our centerpieces, which were Mason Jars terrariums with succulents and dinosaur figurines. They also helped make our table runners which had to be hand cut and we dyed the ends to give an ombre look. Guests all took home our handmade succulent centerpieces as favors. We made terrariums because they keep on growing, just like our love, haha!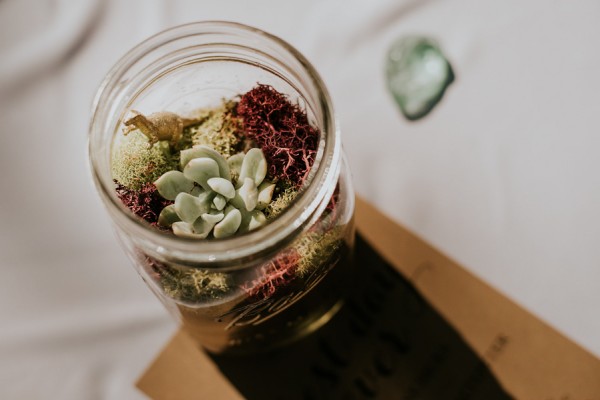 Our advice: Hire a "day of" coordinator. Our coordinator Lindsay swooped in last minute during the last month before the wedding and basically took over from there. I gave her a vendor list and she took care of the rest. She was AMAZING to work with. Very friendly and easy to talk to. Any time I asked her for advice, she gave honest helpful feedback. She was also a BIG help with decorations and set up everything herself!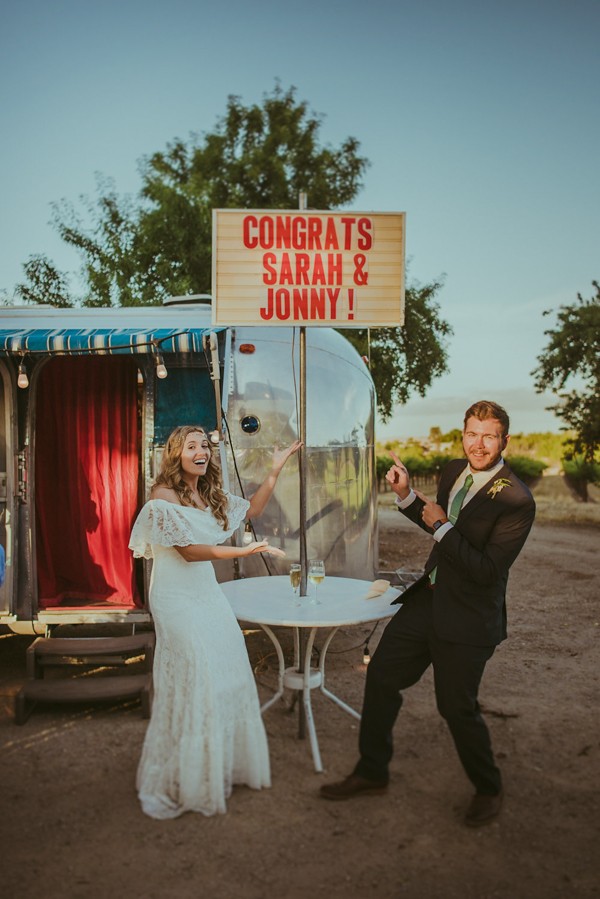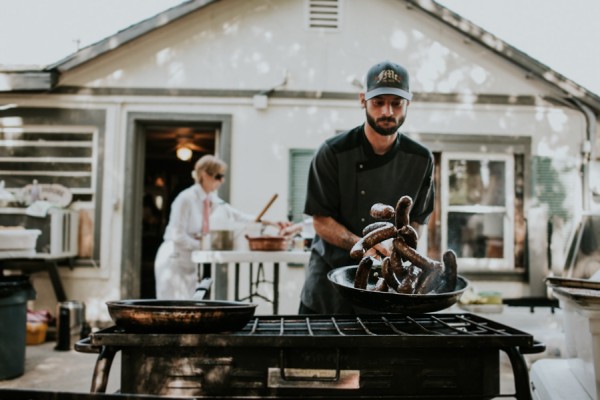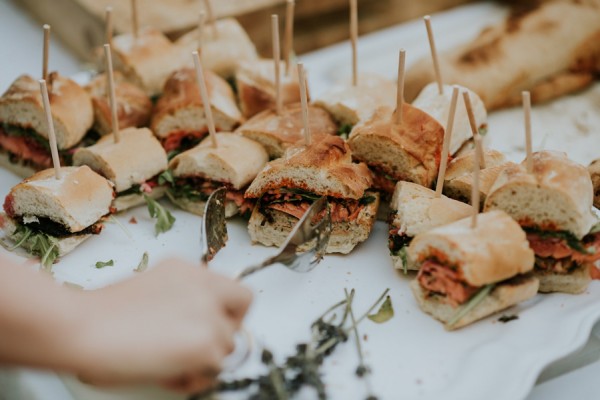 Processional: John Williams – Star Wars (Main Title Theme)
Recessional: Ray LaMontagne – You Are The Best Thing
First Dance: Father John Misty – I Love You, Honeybear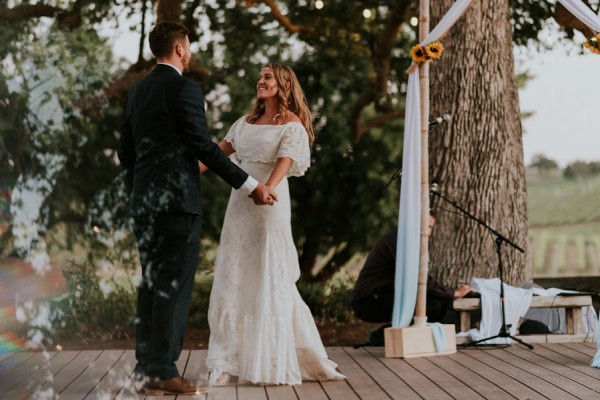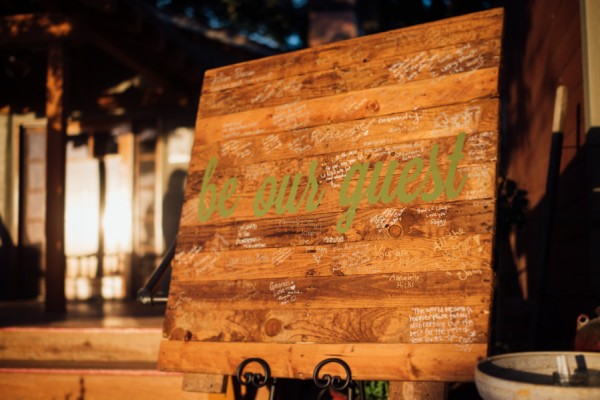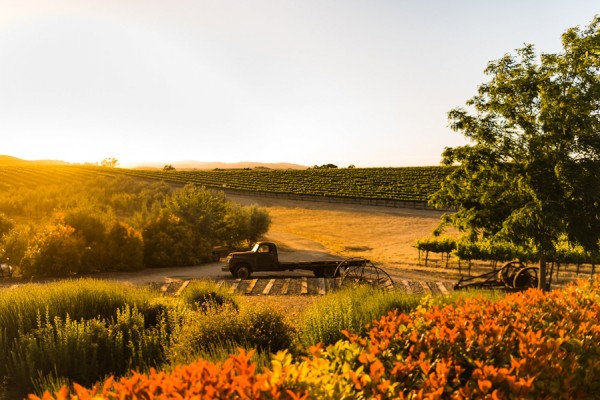 Working with our photographer was like hanging out with an old friend. Alex was incredible. He is really easy going and laid back while he's shooting. He made us both feel so comfortable and was able to capture the emotions and spirit of our wedding.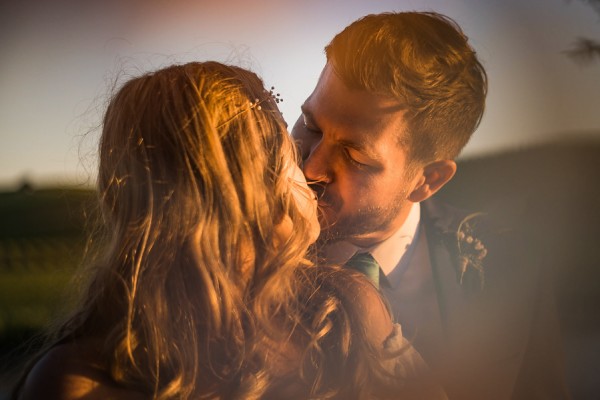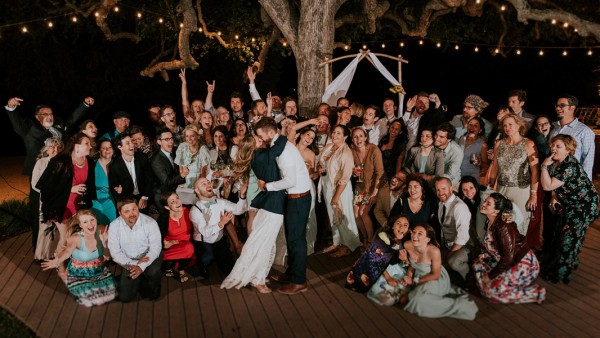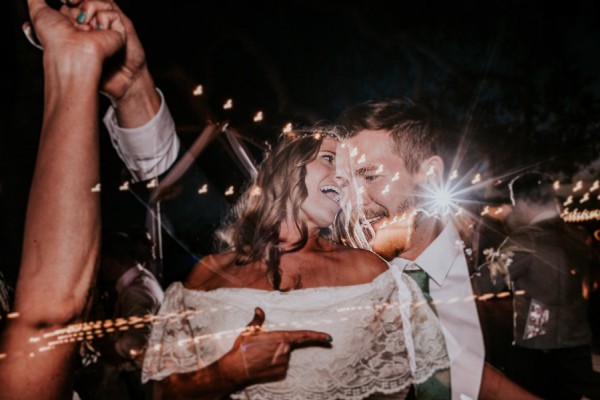 Congratulations to Sarah and Jonny, and a huge thanks to Love Tribe Weddings for sharing this wedding with Junebug! Want more countryside wedding inspiration? Then you've got to see this Southwest inspired California Dreaming wedding at Sandoval Ranch & Vineyard!