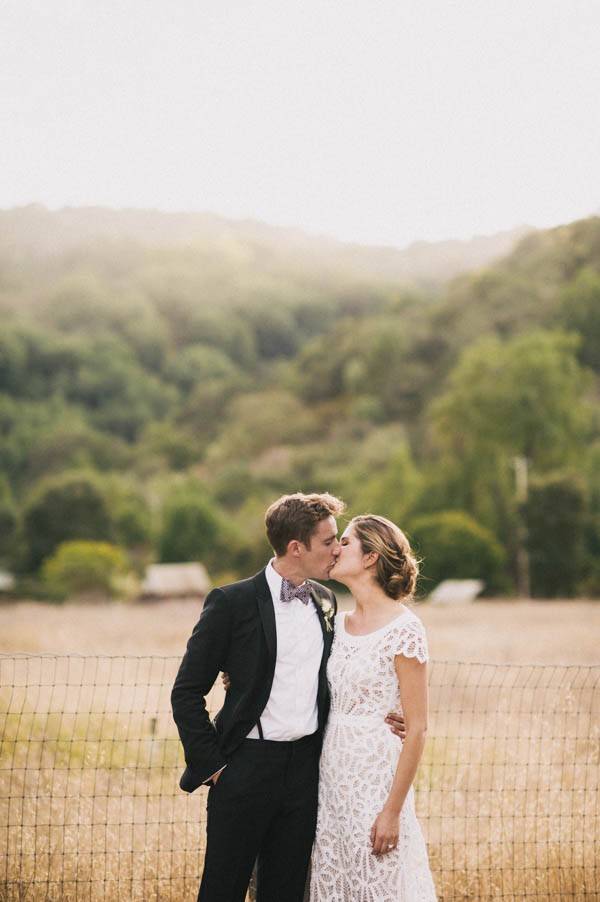 When Adrienne and Geoff were planning their wedding, they tried not to take the details too seriously. They wanted to plan a day that was low-key and that felt like a big dinner party. With the help of an amazing wedding planner, Colleen Gregory, and a local and organic caterer, Feel Good Foods, they were able to do just that. They also wanted a venue that had beautiful scenery that they had a connection with, and Hidden Villa was perfect because Adrienne went to farm camp there as a child. Photographer Alexandra Wallace captured all the sweet moments from Adrienne and Geoff's big day, from their first look to the reflection time they had with one another after the ceremony.
The Couple:
Adrienne and Geoff
The Wedding:
Hidden Villa, Los Altos Hills, California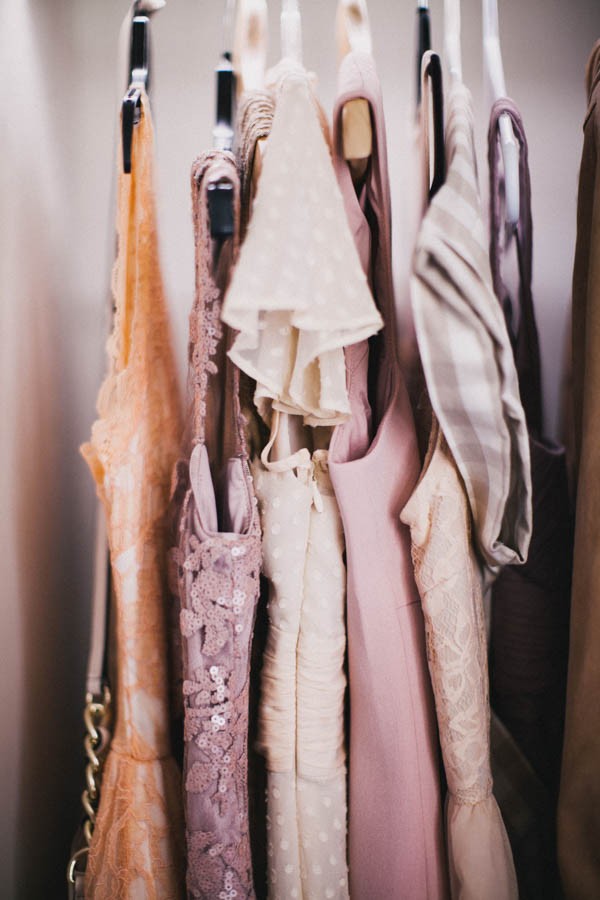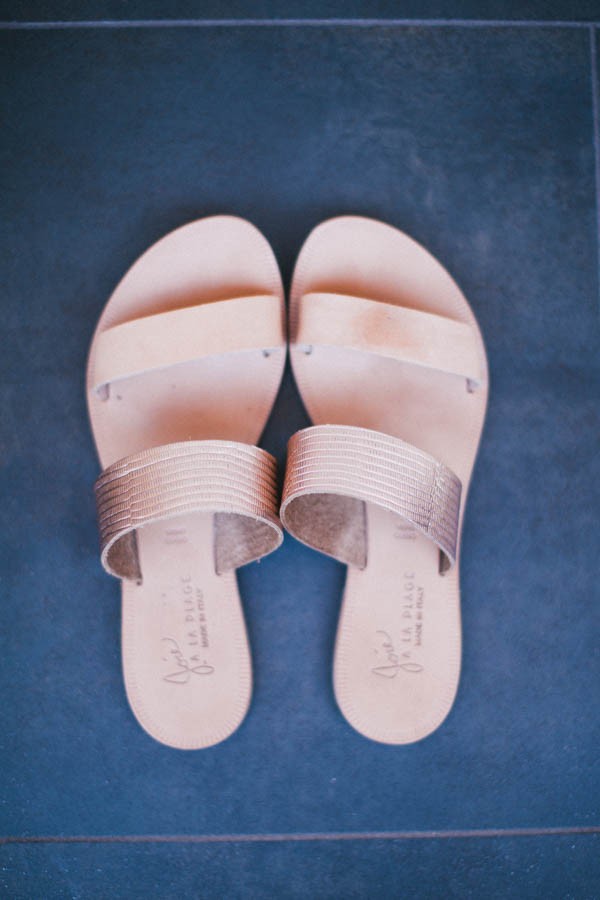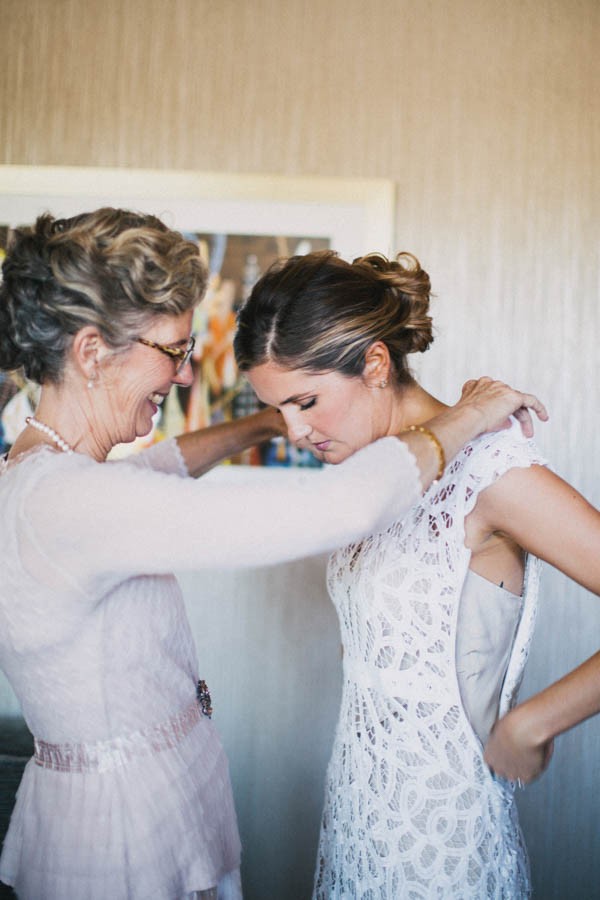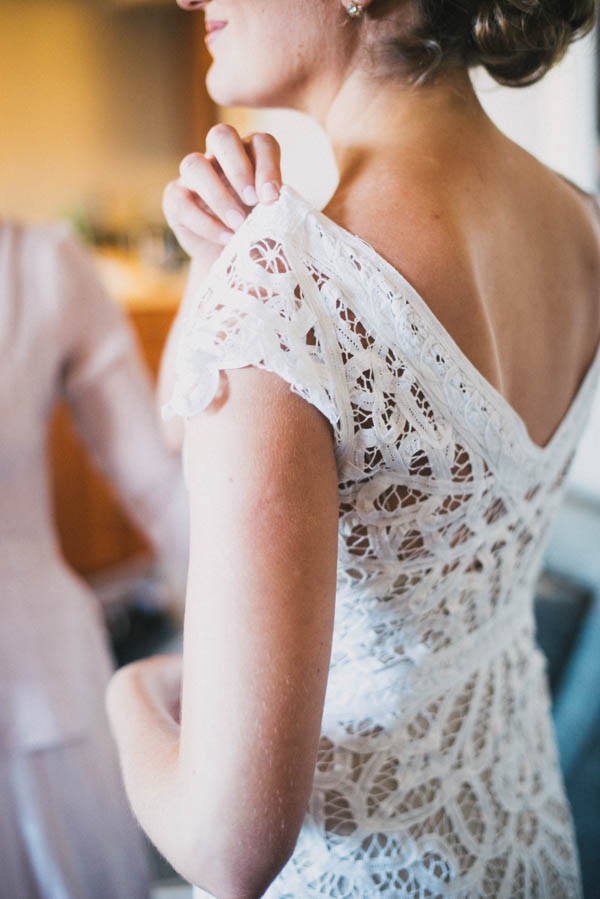 We wanted somewhere with beautiful scenery and that had a connection to us. As a child Adrienne actually went to farm camp at Hidden Villa. We also loved that the flowers for the wedding could come right from the farm.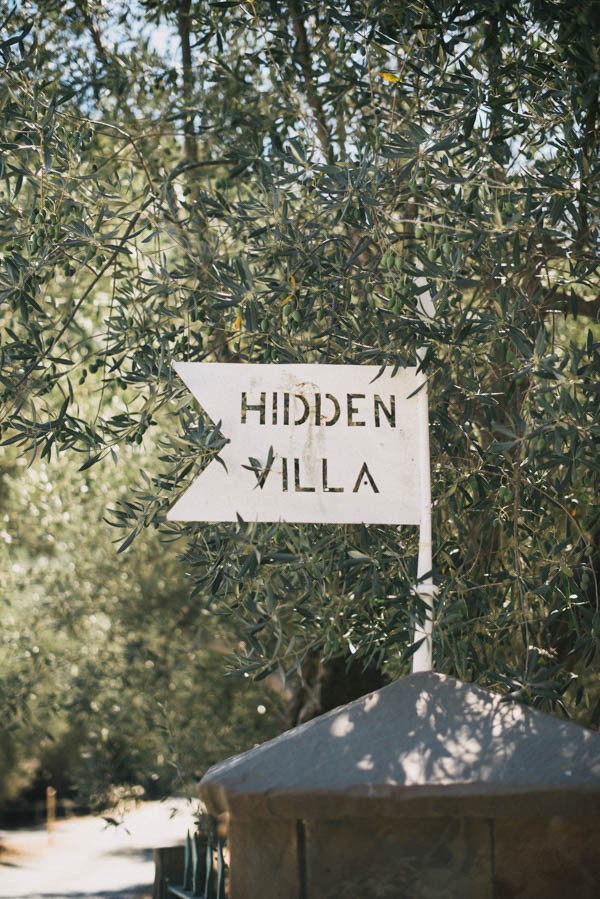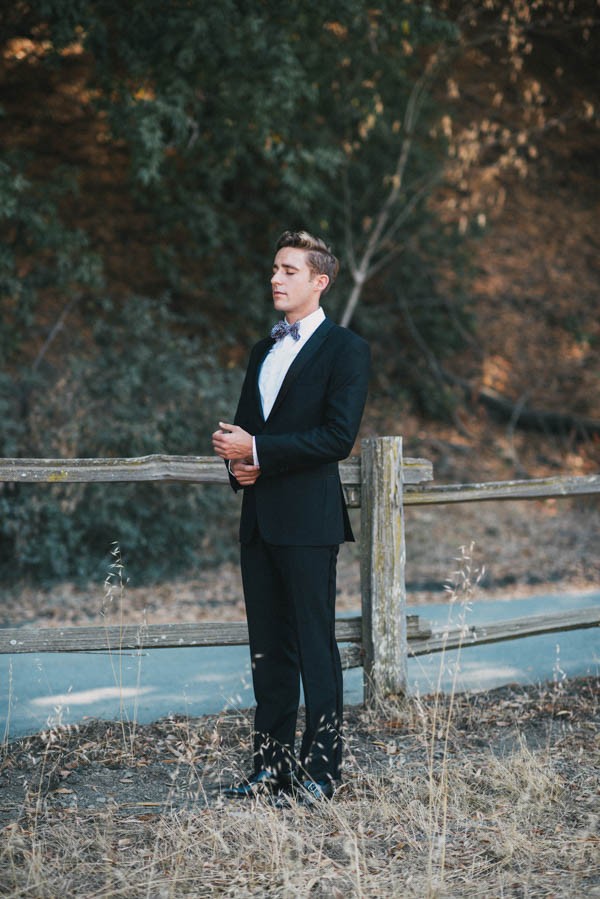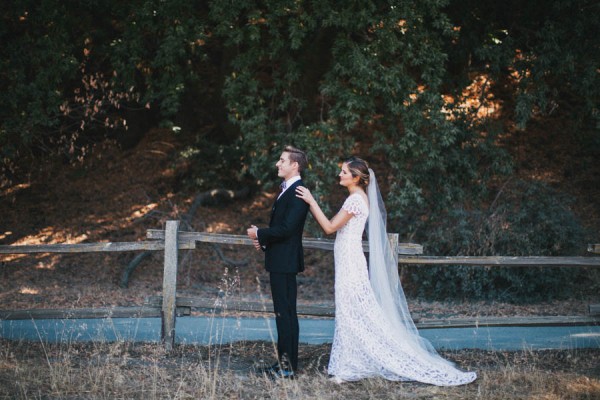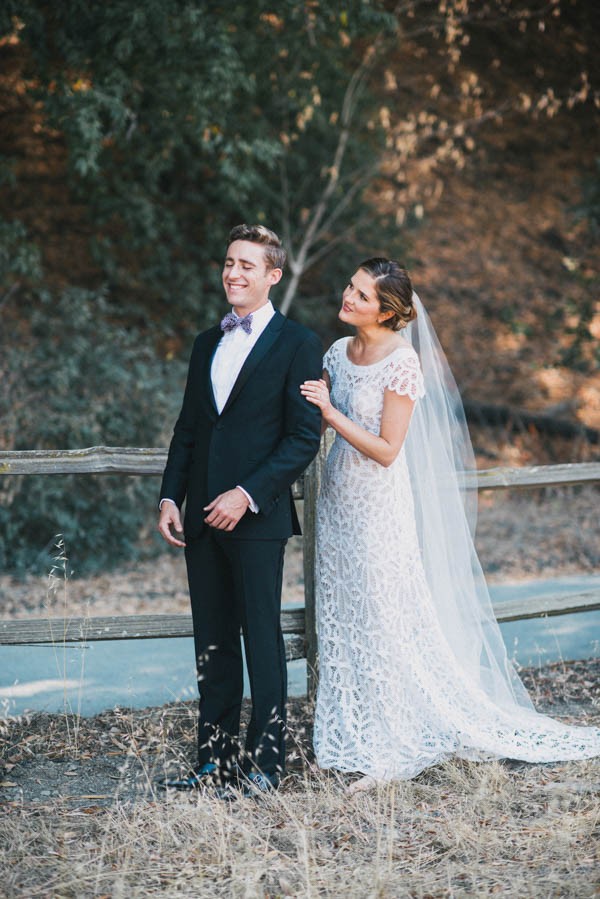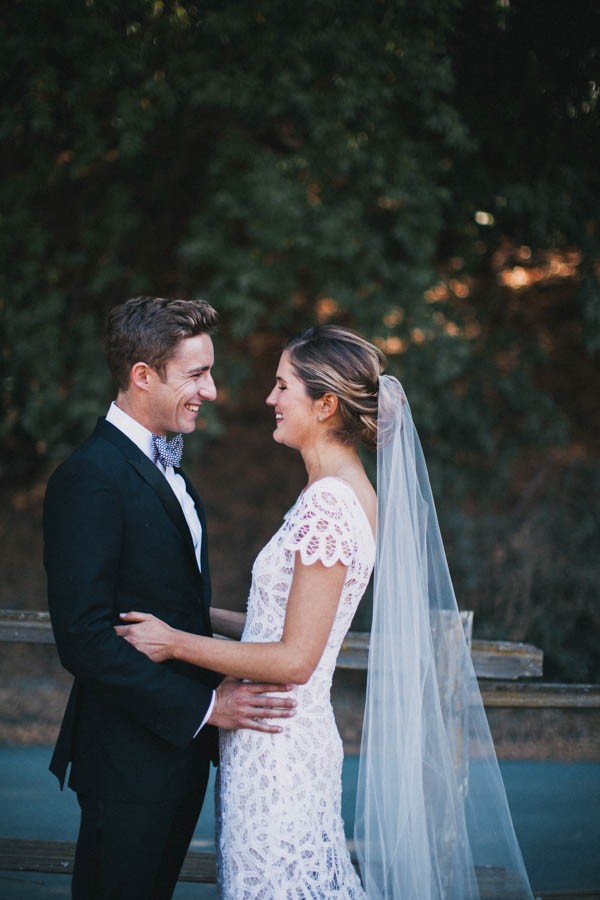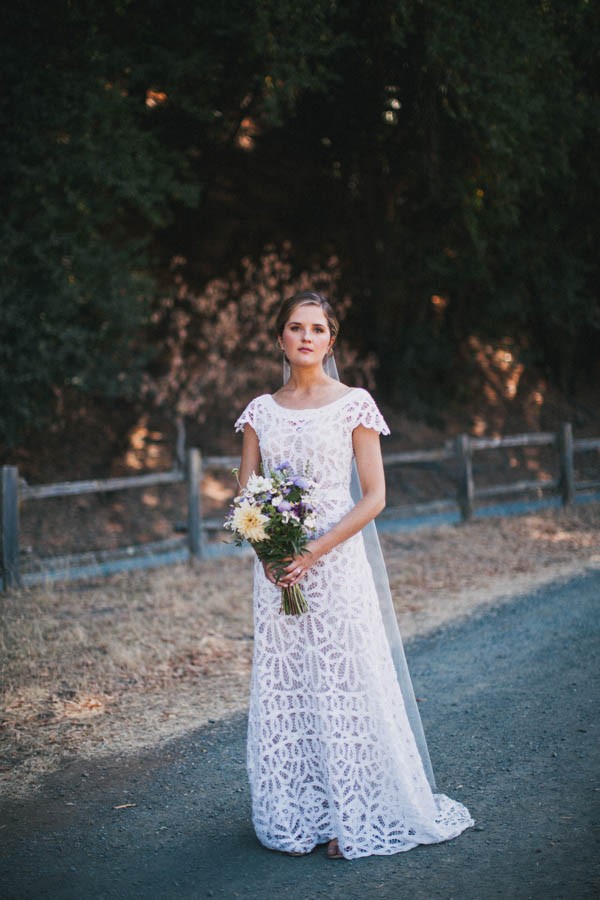 I wanted a dress I felt like myself in. Something that was comfortable and beautiful at the same time. I actually bought a dress from BHLDN and returned it because I saw my dress on a wedding blog. I found a location in San Francisco and went to try it on and was totally smitten.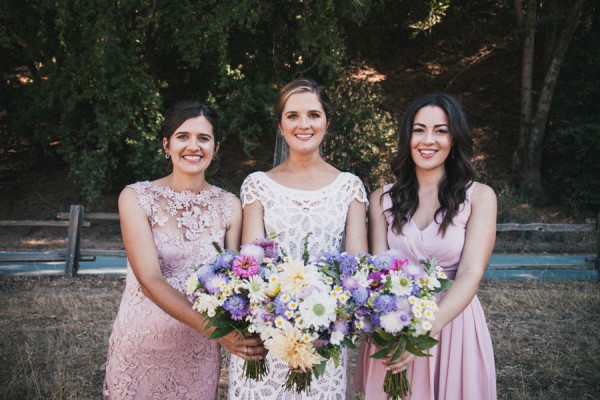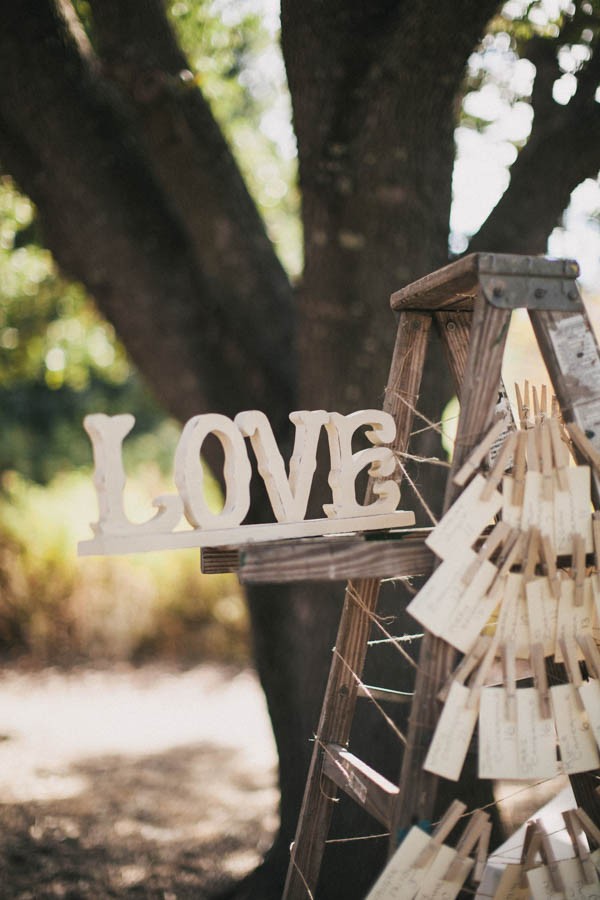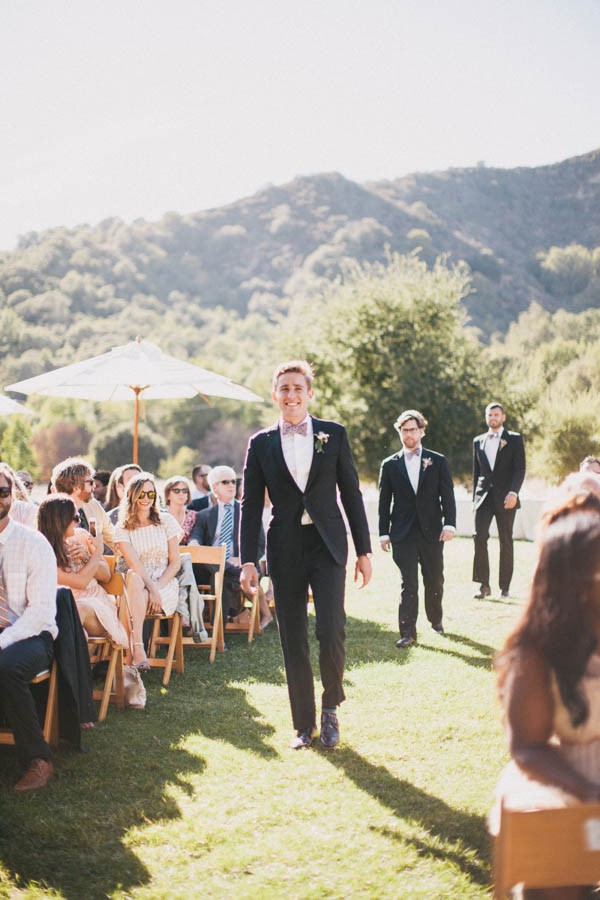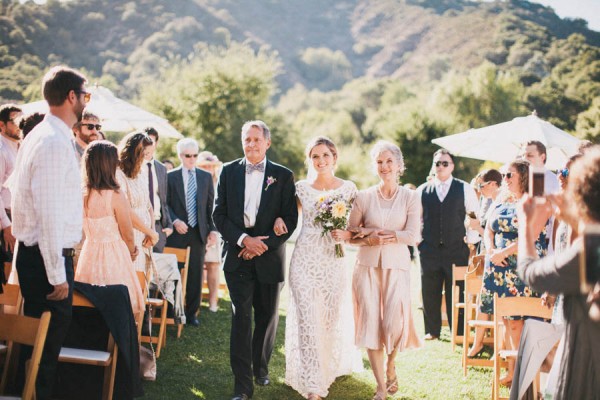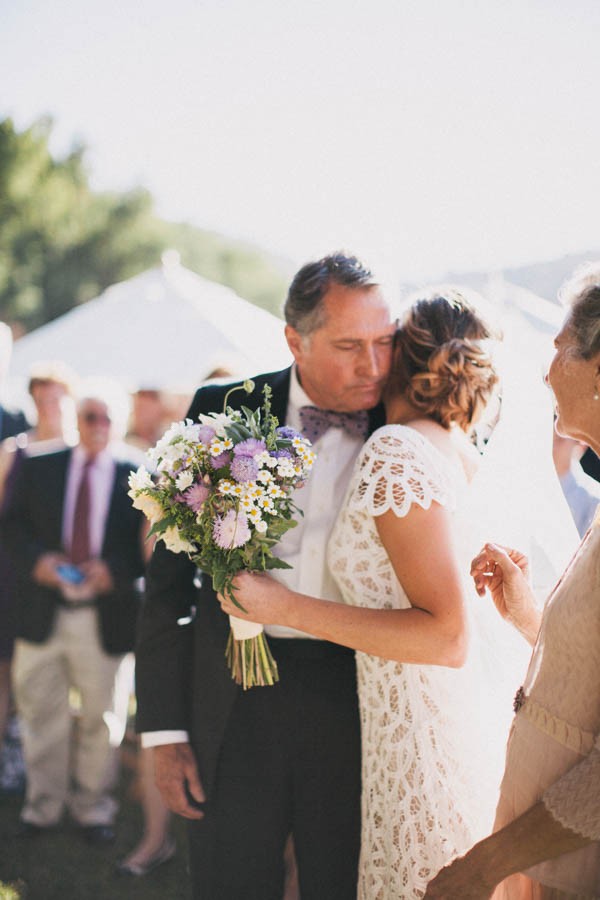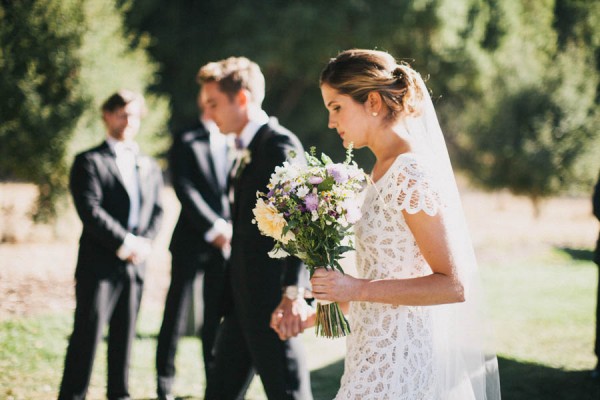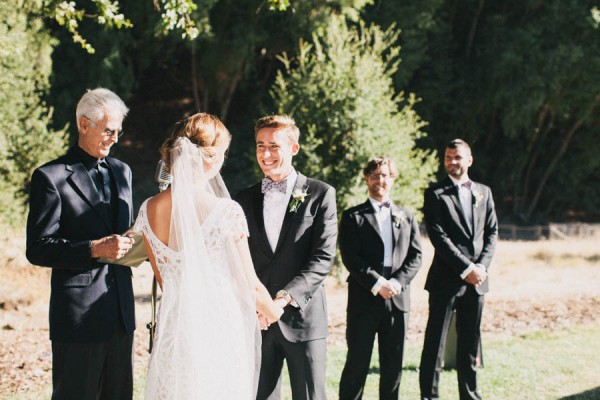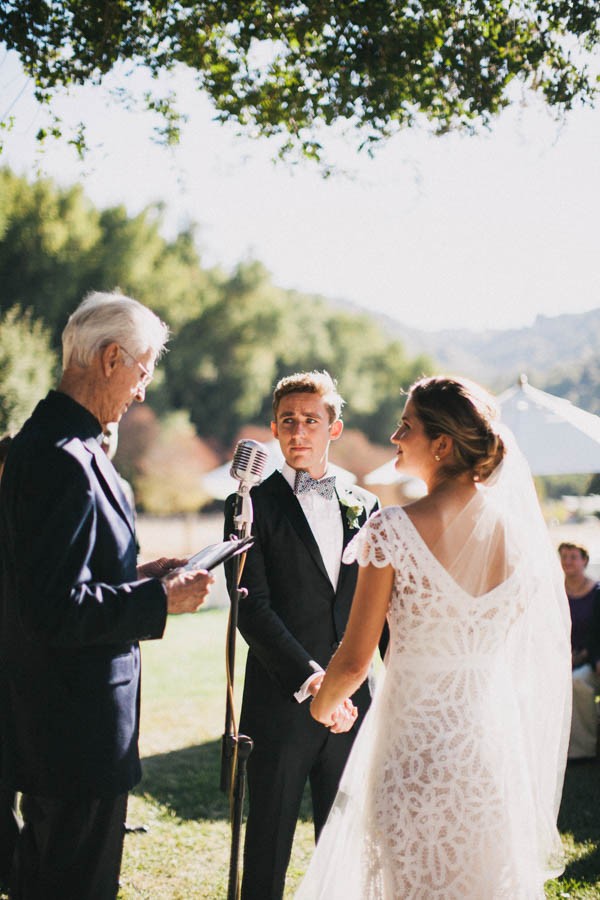 My great uncle is a ship captain so we asked him to be the officiant. The three of us worked together to come up with a ceremony that felt perfect for Geoff & me.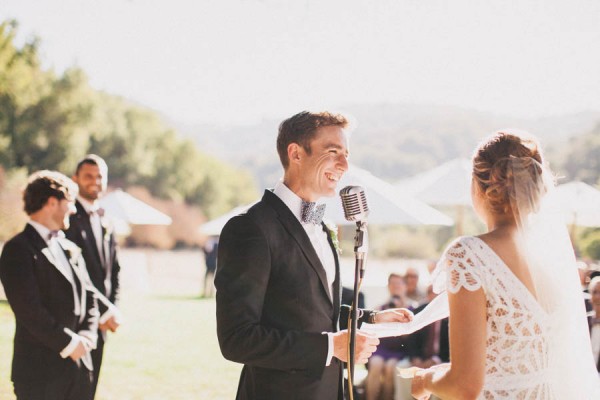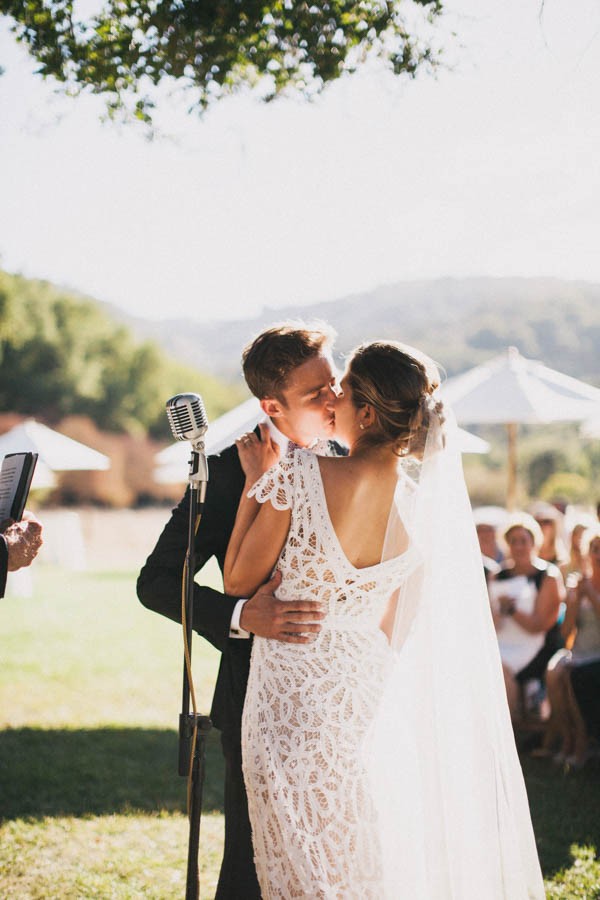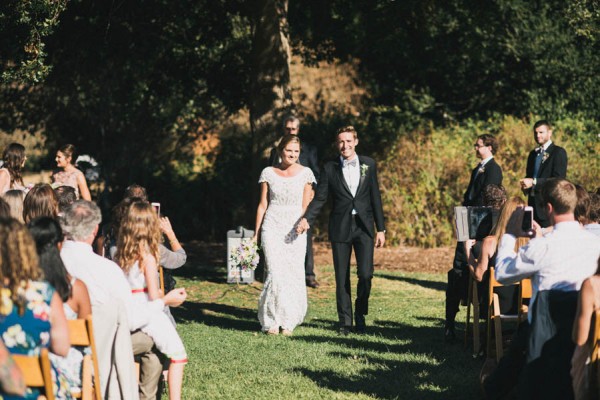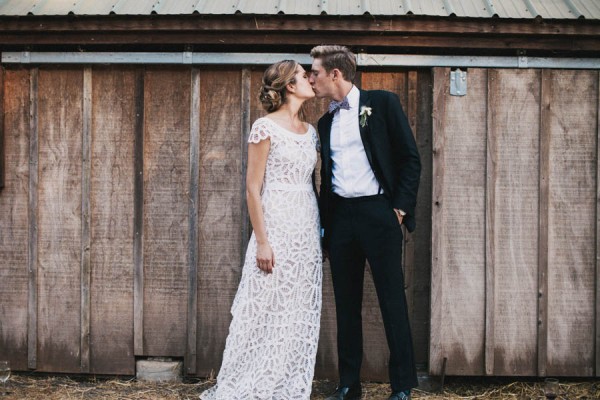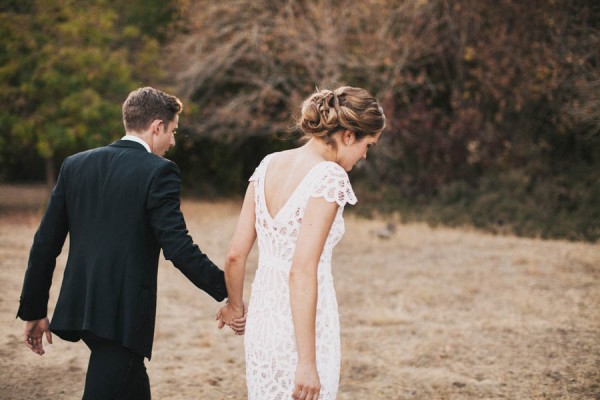 Taking some time to ourselves after the ceremony to reflect for a few minutes with each other was the most memorable part of the day. We took about 10 minutes right after the ceremony to have a glass of champagne and really enjoy how amazing the whole day was turning out to be.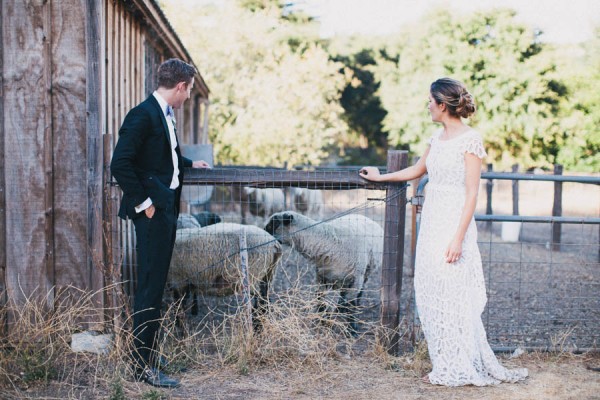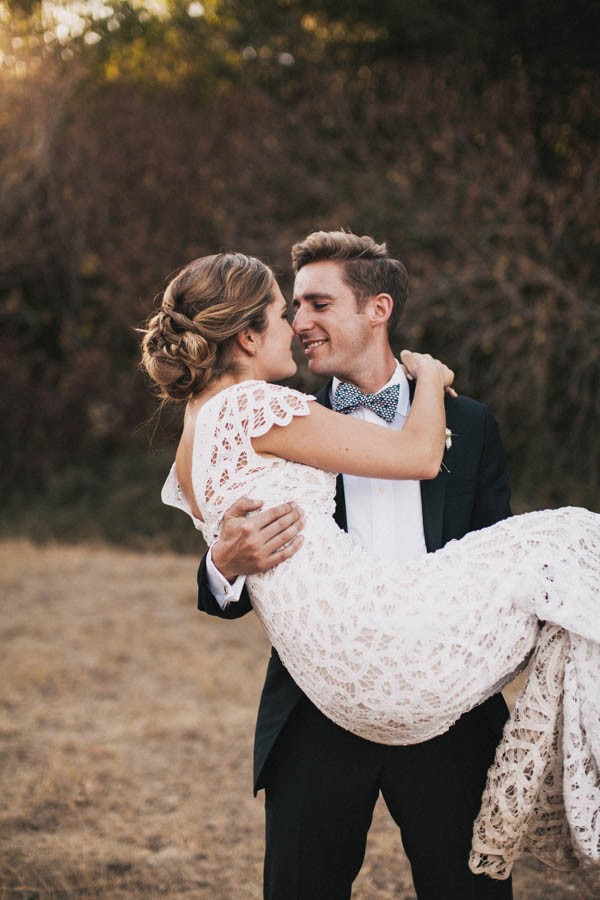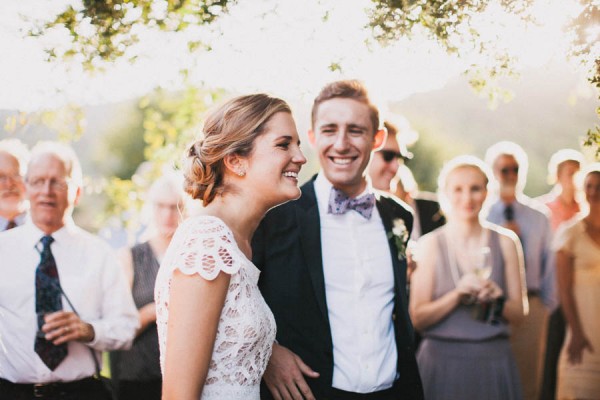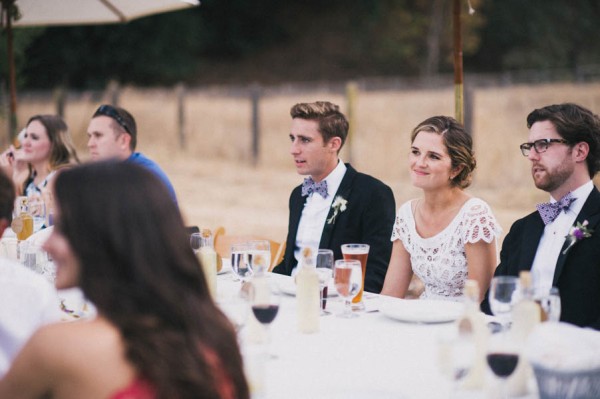 The food was definitely the most important part of our wedding. Local and organic food is really important to us as a couple so we wanted to find a caterer who focused on that. We also really wanted it to feel like a huge dinner party with everyone we cared about. We had 3 long tables set up in a horseshoe and dinner was served family style so there was lots of passing and sharing. We honestly couldn't have asked for better food. People are still talking about it.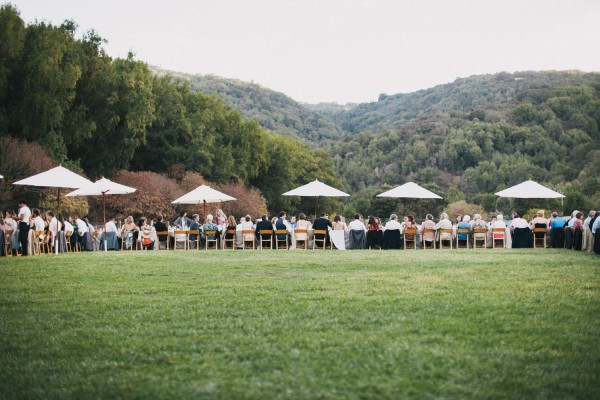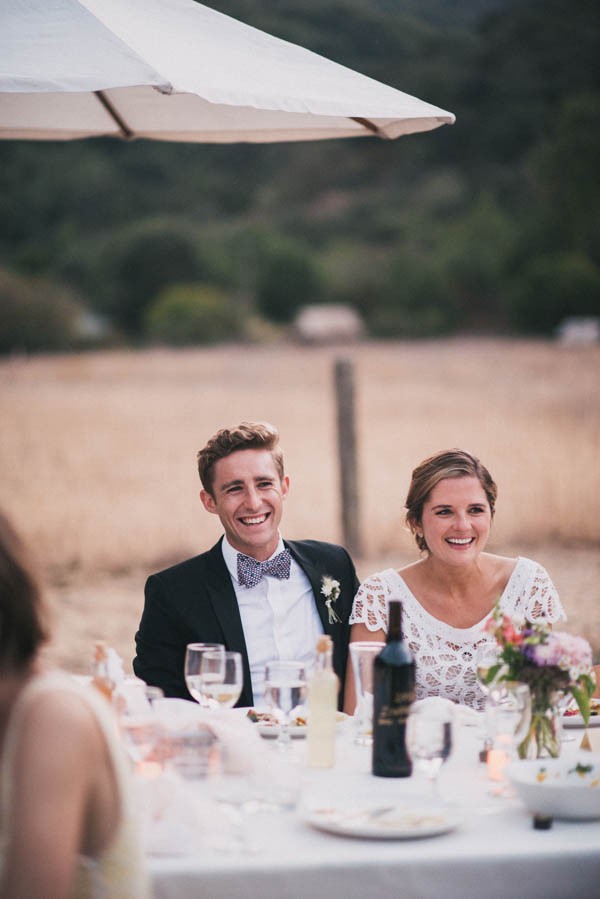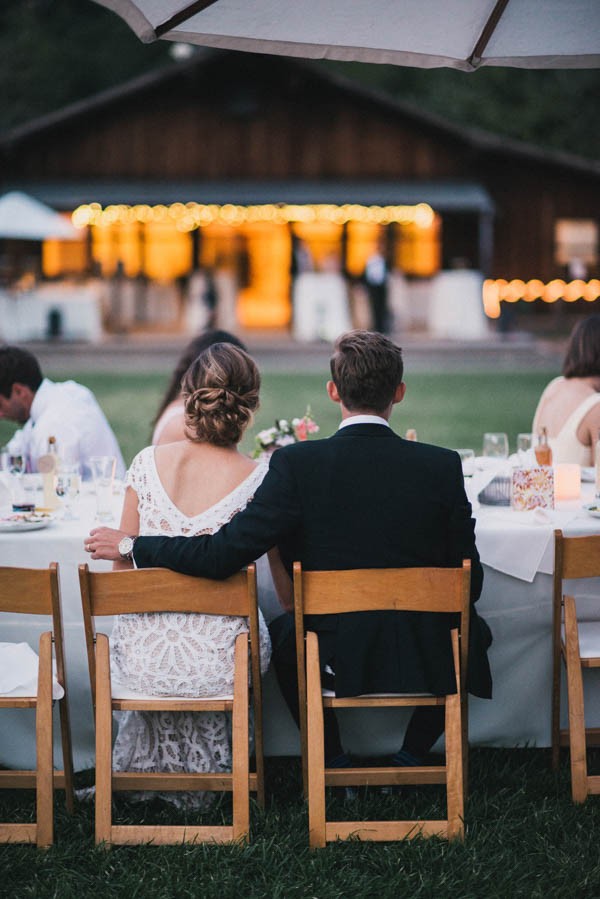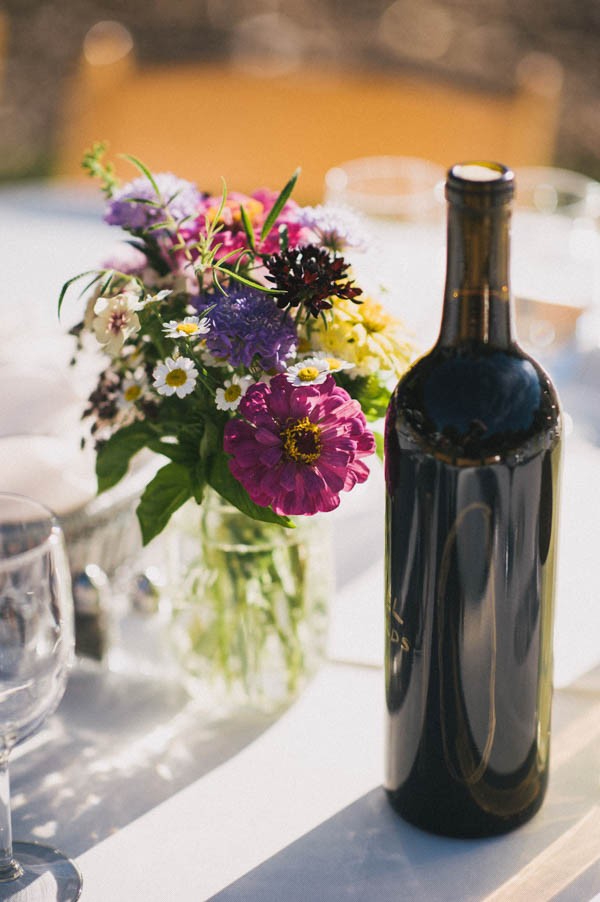 With the help of our wedding coordinator Colleen and family members we DIYed most of the wedding decor. We didn't have a DJ for the dancing. We put together a Spotify playlist and had one of our friends make sure it was started at the right time.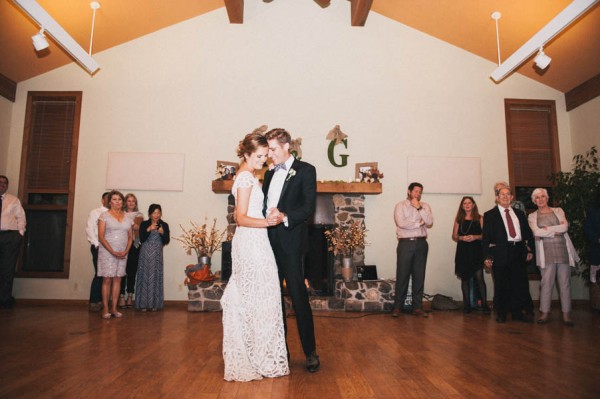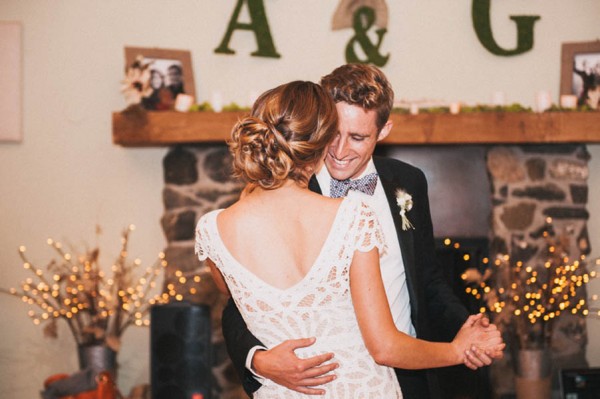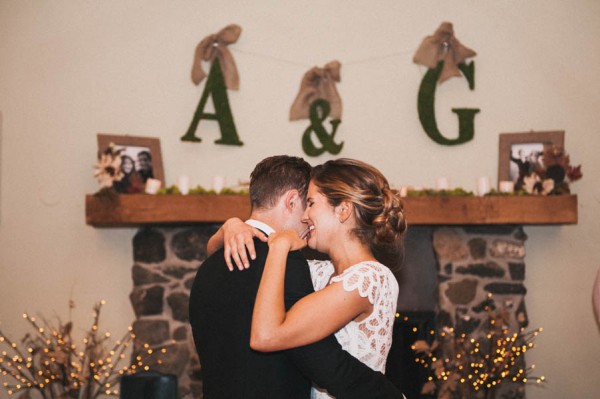 Many thanks to photographer Alexandra Wallace for sharing Adrienne and Geoff's Hidden Villa wedding with Junebug. For more countryside wedding inspiration, take a look at this gorgeous Irish countryside wedding at Millbrook Lodge!