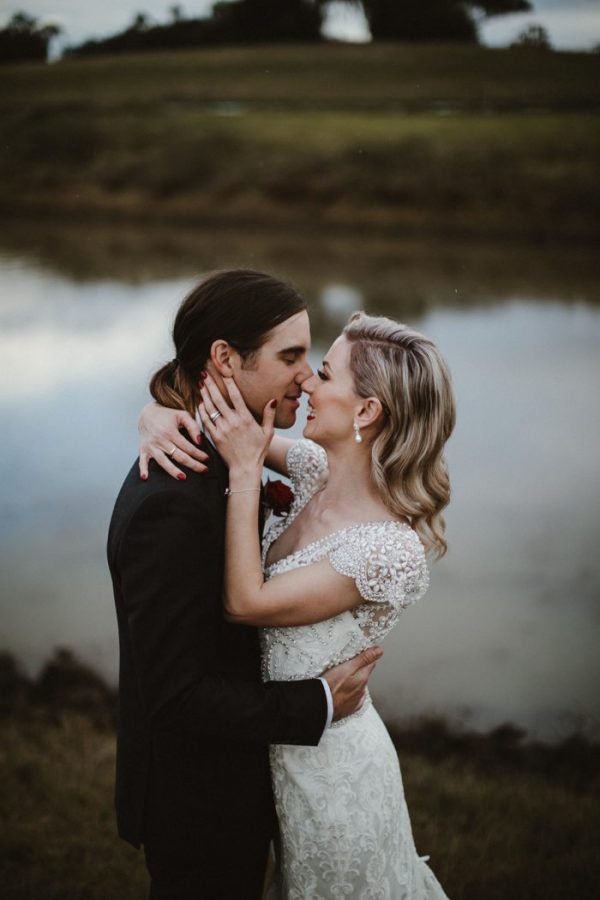 Lauren and Luke's glamorous ceremony at Burnham Grove Estate was a perfect marriage of Australian wilderness and vintage Hollywood. A pallet of warm, romantic wintery colors shaped the theme, featuring pinks and oranges, peaches and deep reds from floral designer Flowers by Fillery to invitations by The Story of Us. We loved how the couple included their 'fur babies' in the ceremony as pageboys and had their portraits included in the invitation and table decorations. They even donated to a cat rescue group instead of wedding favors. Photographer Dean Snushall captured the Scottish/Australian celebration and beauty of the estate's grounds, including the couple embracing in a sudden fog just after sunset.
The Couple:
Lauren and Luke
The Wedding:
Burnham Grove Estate, New South Wales, Australia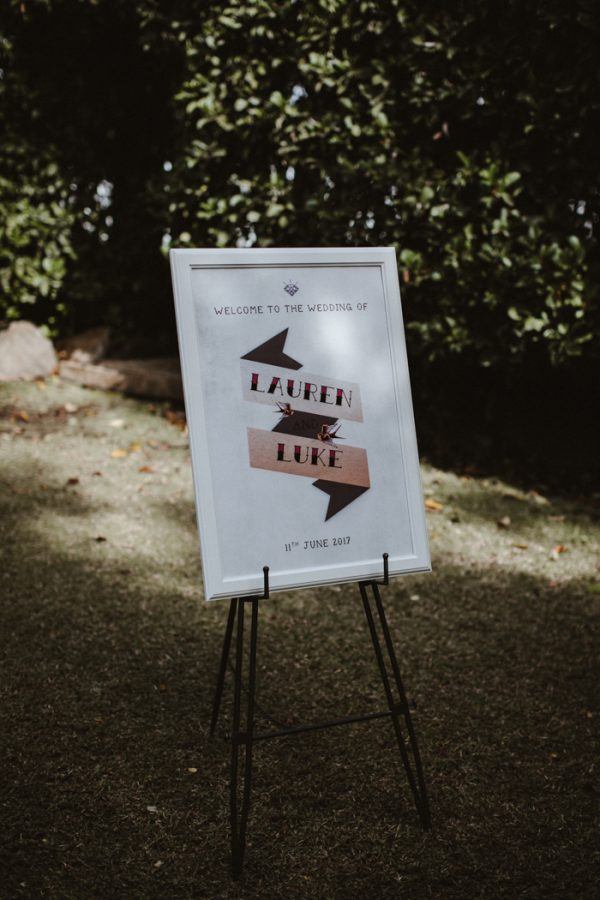 We had been engaged for 5 years, Burnham Grove was the first open day my fiancé and I went to together. When we went there he said this is where I want to get married. It had everything we wanted and was simply beautiful and big bonus was they allow dogs to attend. This was something so important to us both.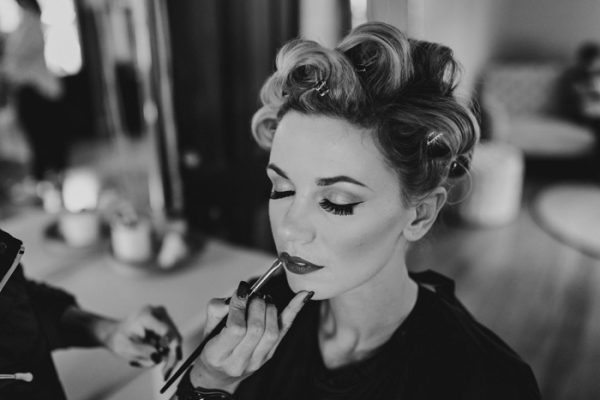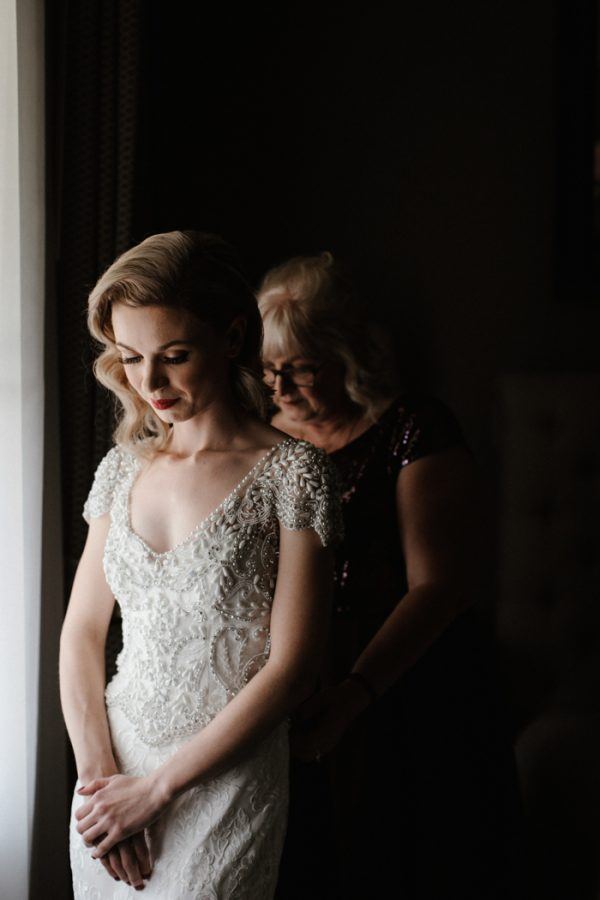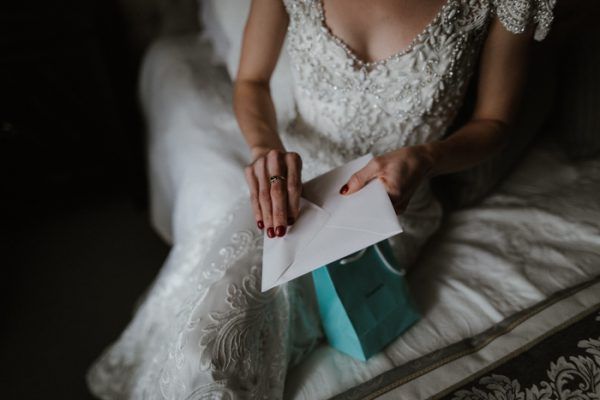 Luke surprised me on the day with a beautiful Tiffany and Co bracelet. He also wrote me the most beautiful card. After I read it I was more ready than ever to get out there and marry him!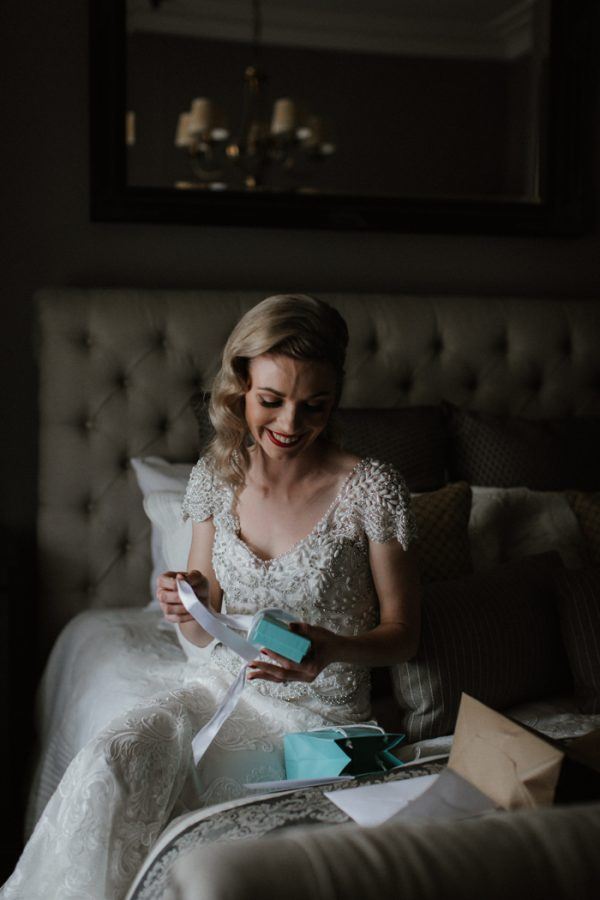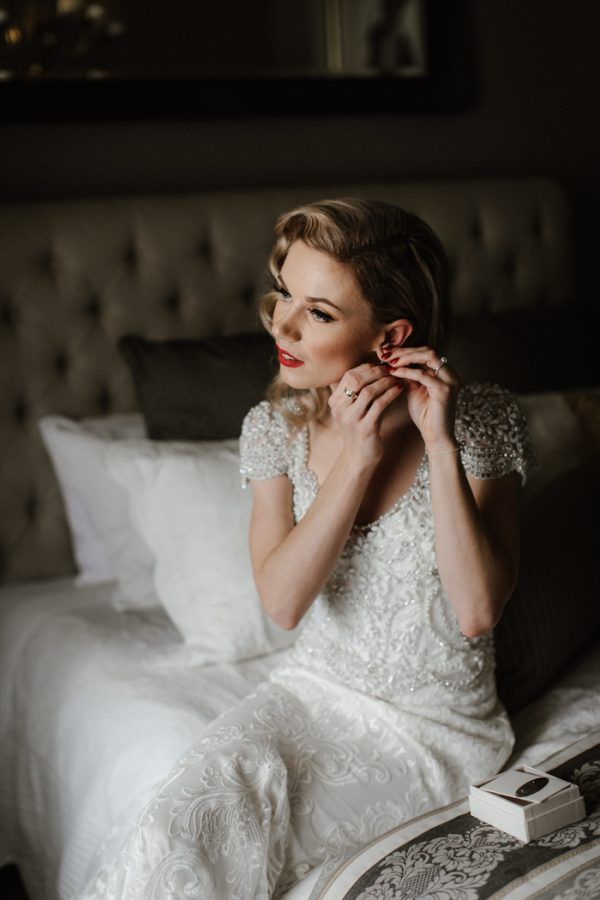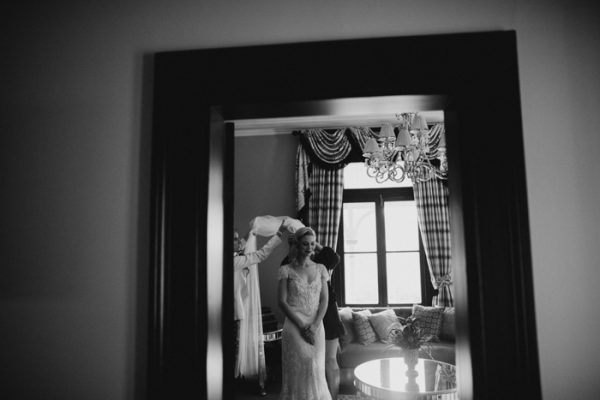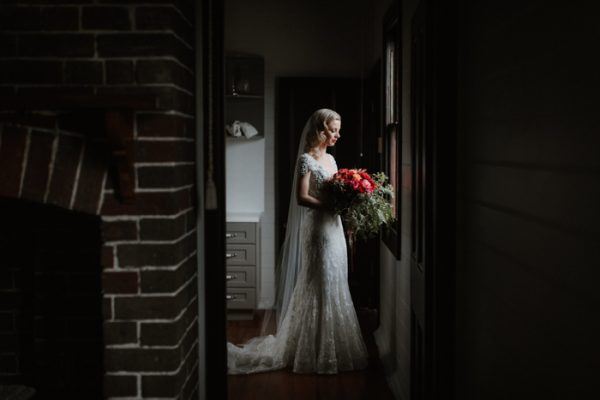 I have always been a lover of a classic vintage look, I love old Hollywood glamour. Basically I just went with what I know and love. My dress was Anna Campbell. I never believed I would have that "this is the one" moment, but when I put on my dress I fell in love. I wanted lace and sparkle, my dress had the right amount of both. I also wore Anna Campbell earrings, they were just enough without being over the top.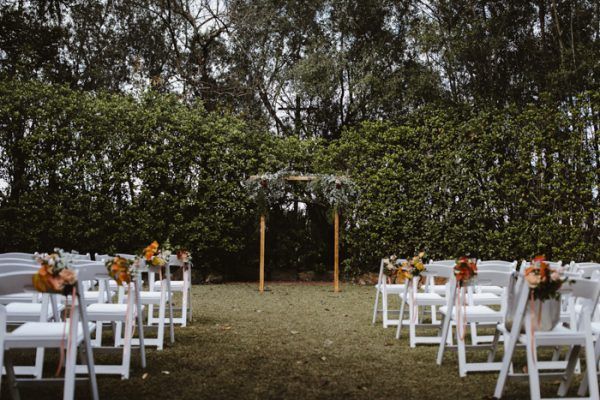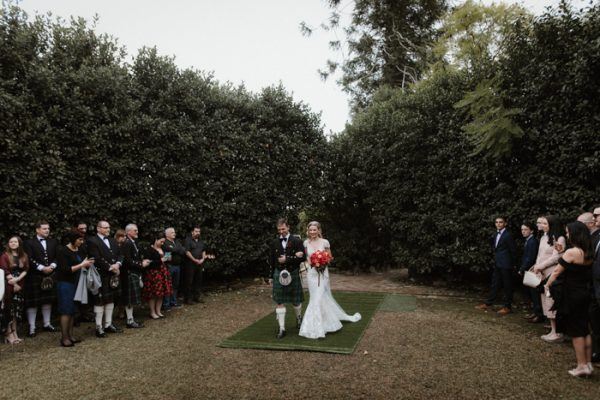 My family is Scottish so it was very important to us both to have the bagpipes played on our day. I have played in a pipe band with my Dad, my Uncle, two aunties and my cousin for quite some time.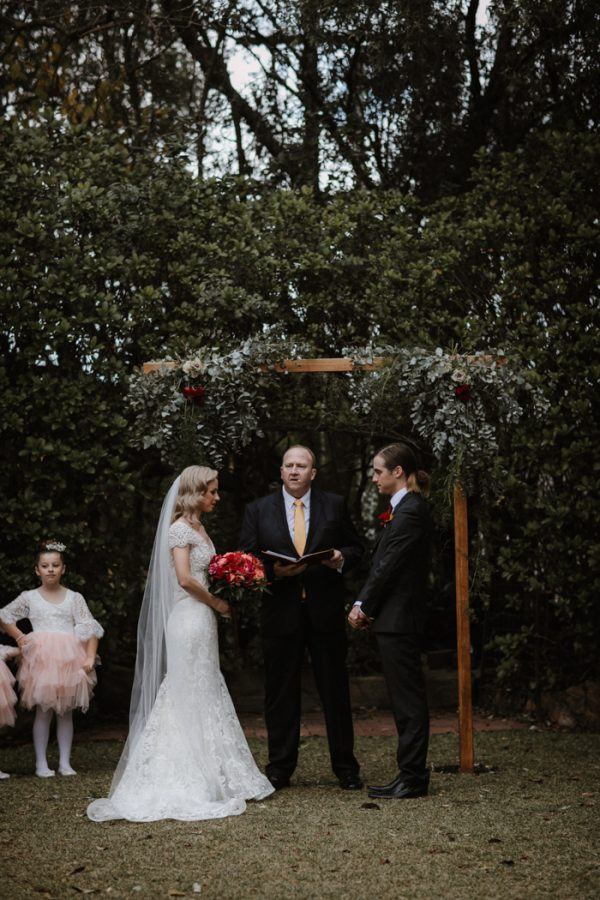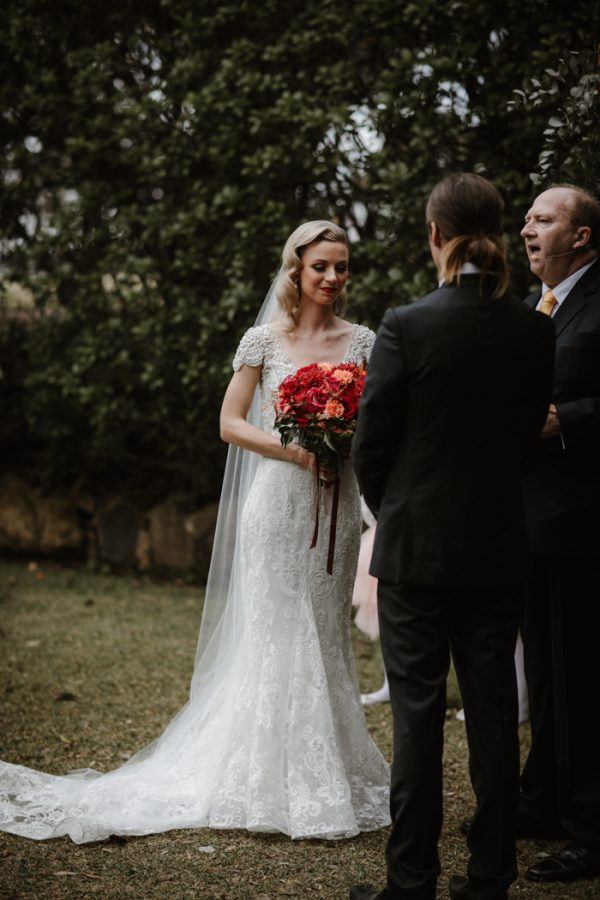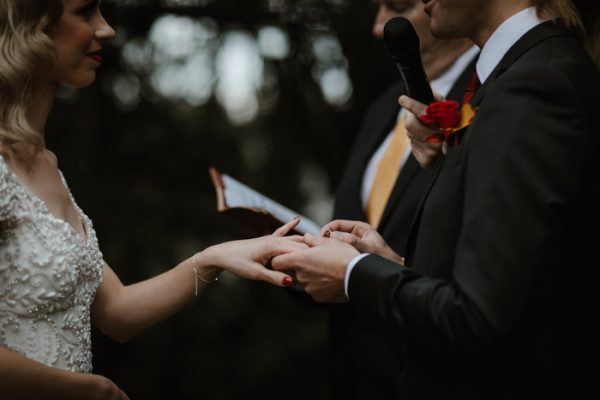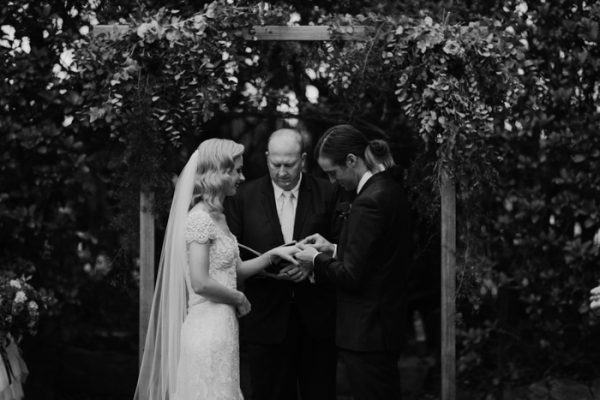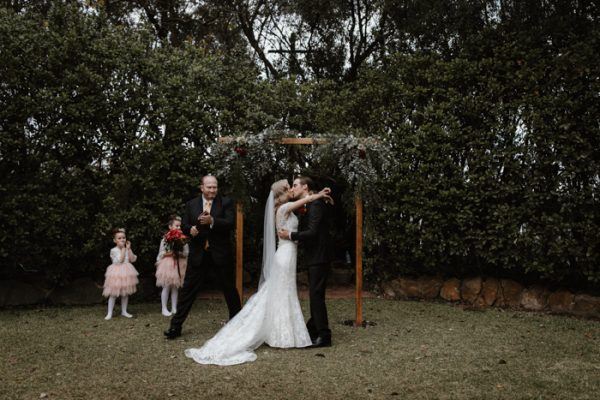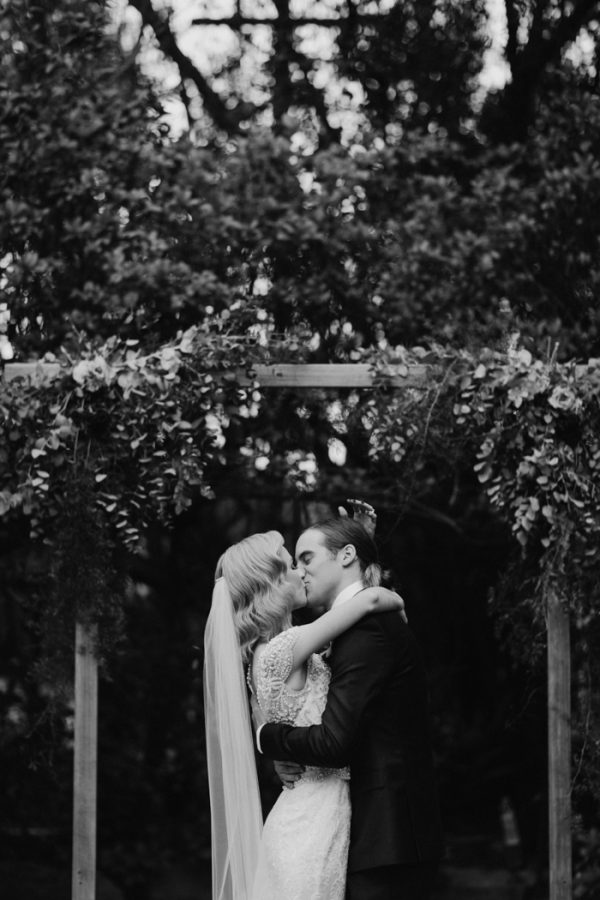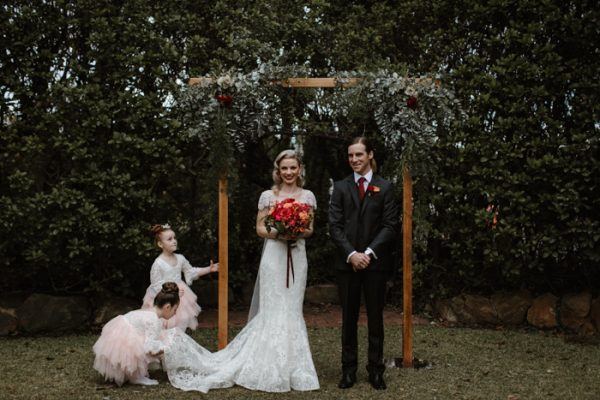 We didn't have a wedding party on the day. We had two flower girls who wore Arabella and Rose dresses. They wore white and peach to match the flowers and easy for the girls to dance and have fun in. Our two pageboys, my Godson and 'fur son' wore little black tuxedos.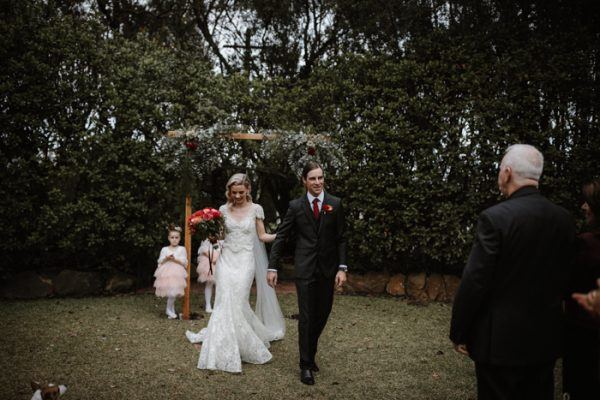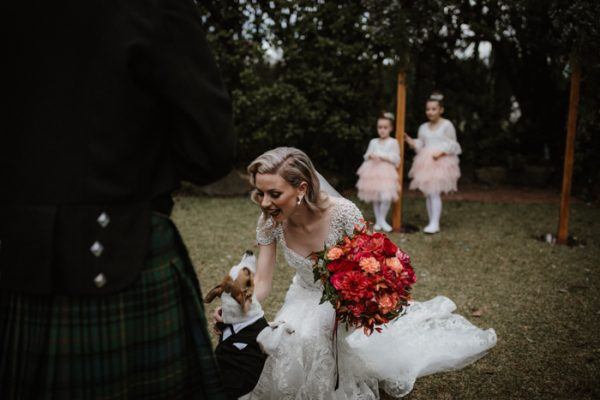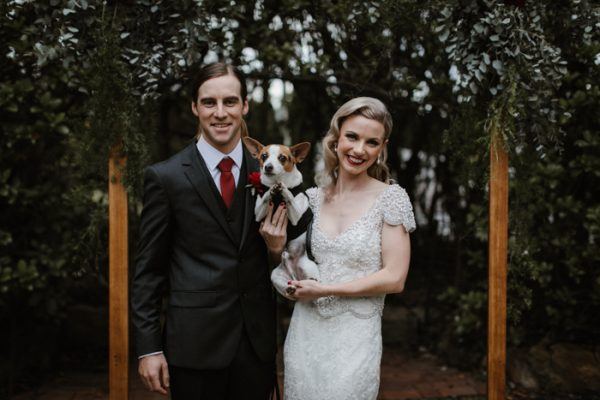 We also wanted to include our pets (fur kids) as much as possible. This was so important to us and we did this by making our dog, Rexxx one of our pageboys on the day. He attended the ceremony and had photos with us, he also made a special appearance on our invitation. We also wanted to somehow include our four cats, so we decided to name our four tables on the day after them. The seating chart had their faces and the tables had photos of them on there for our guests to look at and no doubt have a little giggle at.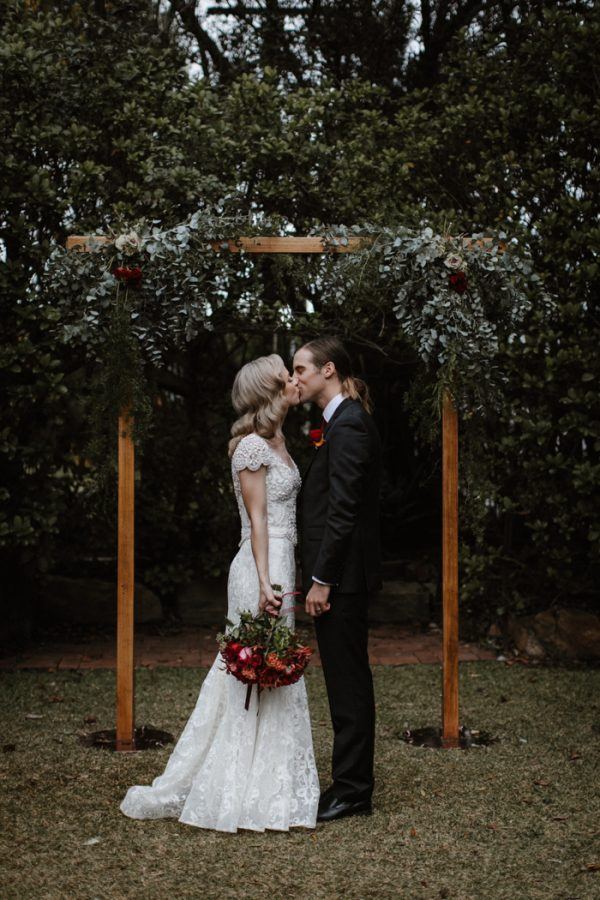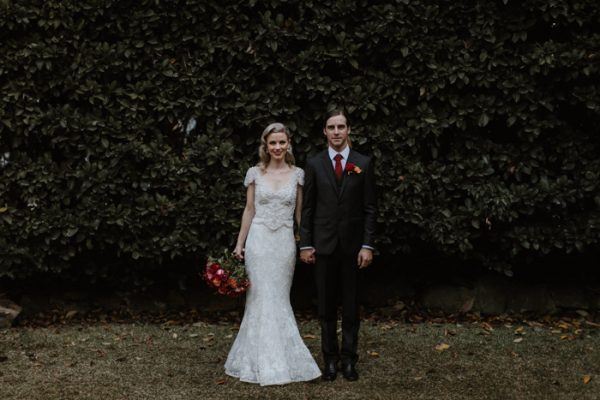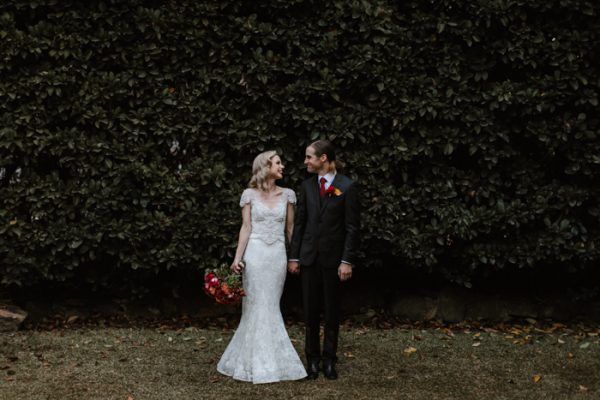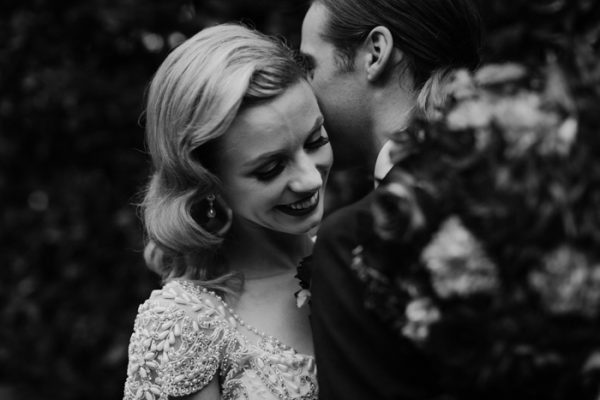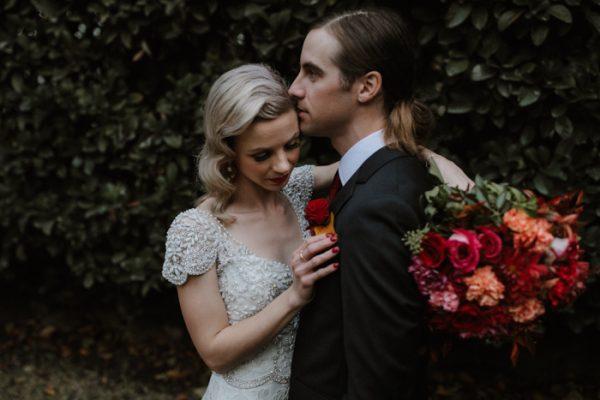 We wanted warm romantic colours, deep reds and pinks. I asked for some peach to be thrown in as Luke's favourite colour is orange. These were the colours of our flowers on the day and basically we planned everything around that. Our invitations and stationary matched and we tried to keep everything on the day feeling romantic and warm.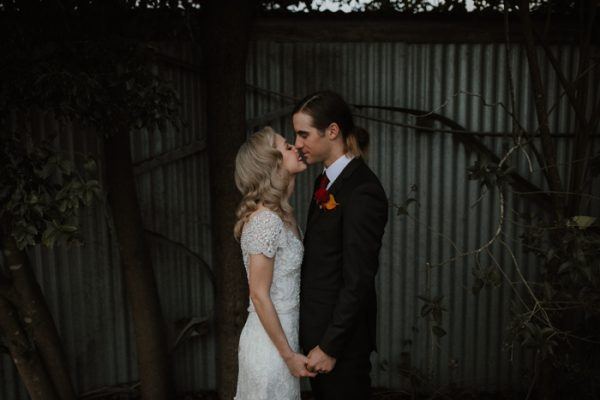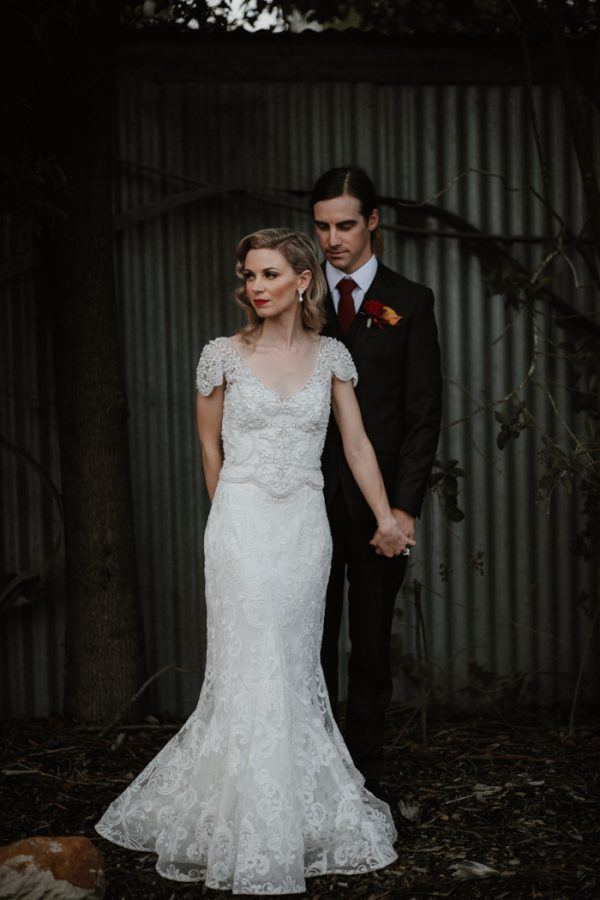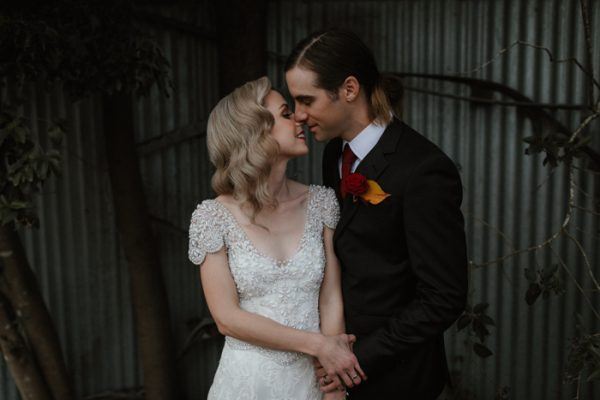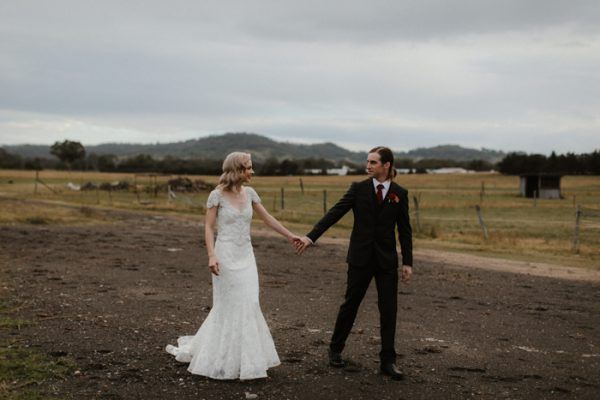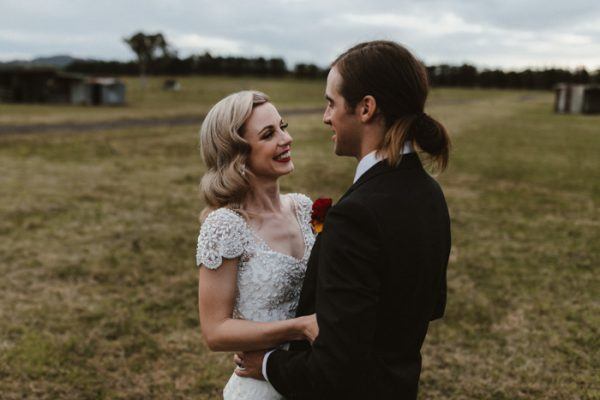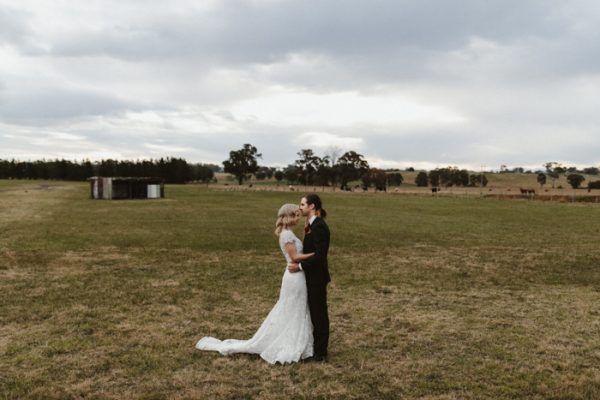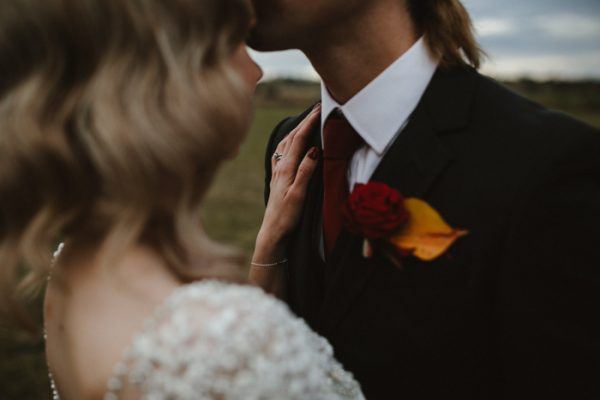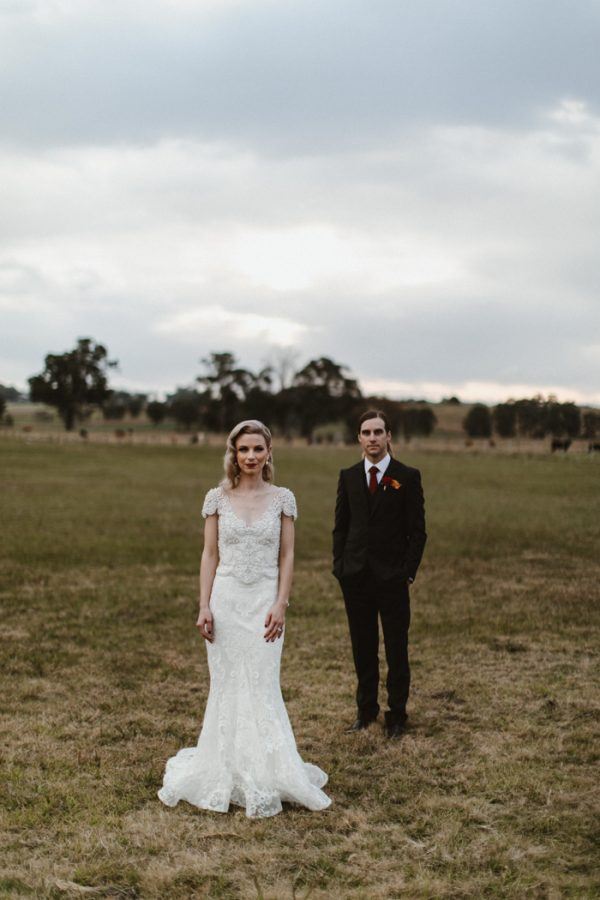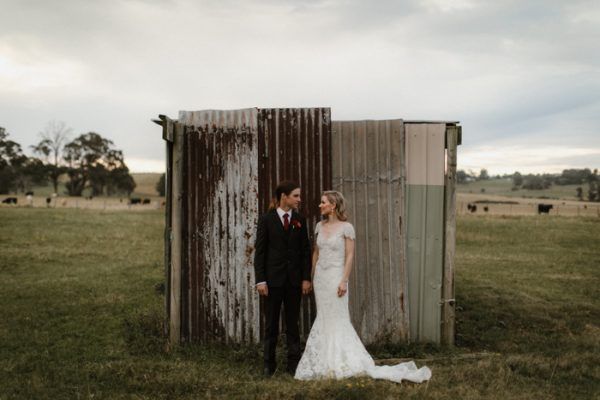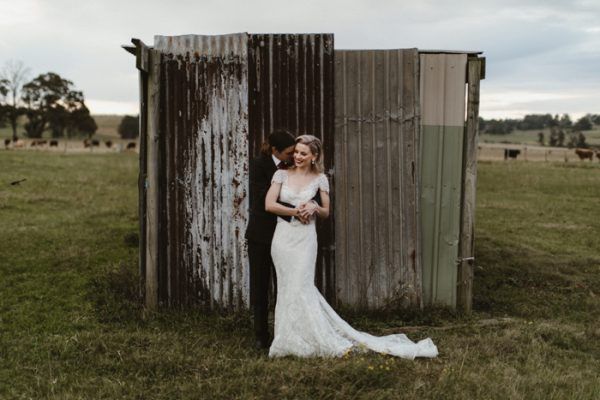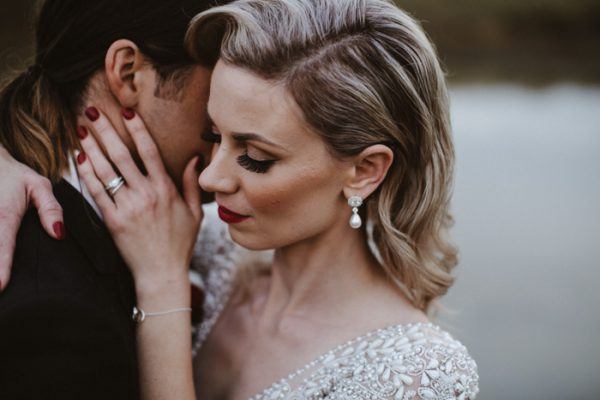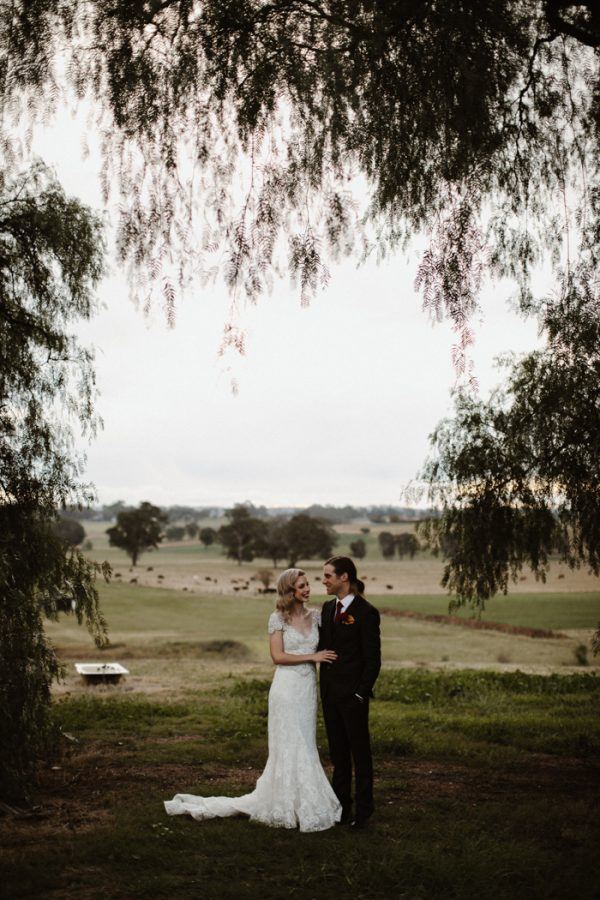 Processional: 15 Fathoms Counting by Bring Me The Horizon
Recessional: I Caught Fire by The Used
First Dance: Lucky Ones by Lana Del Rey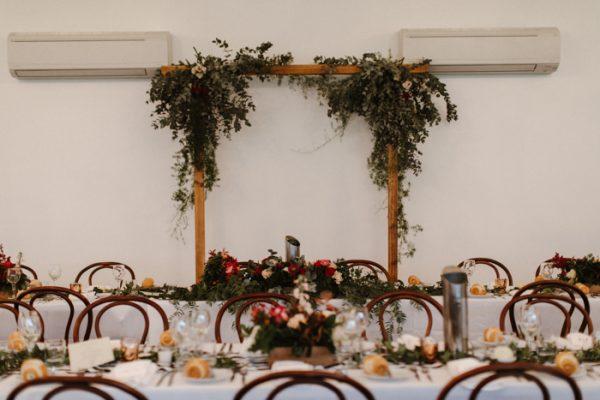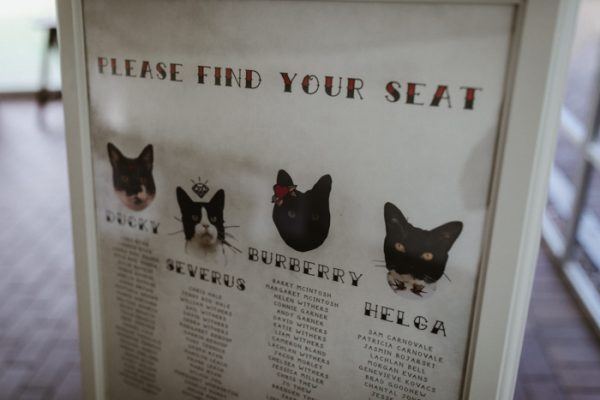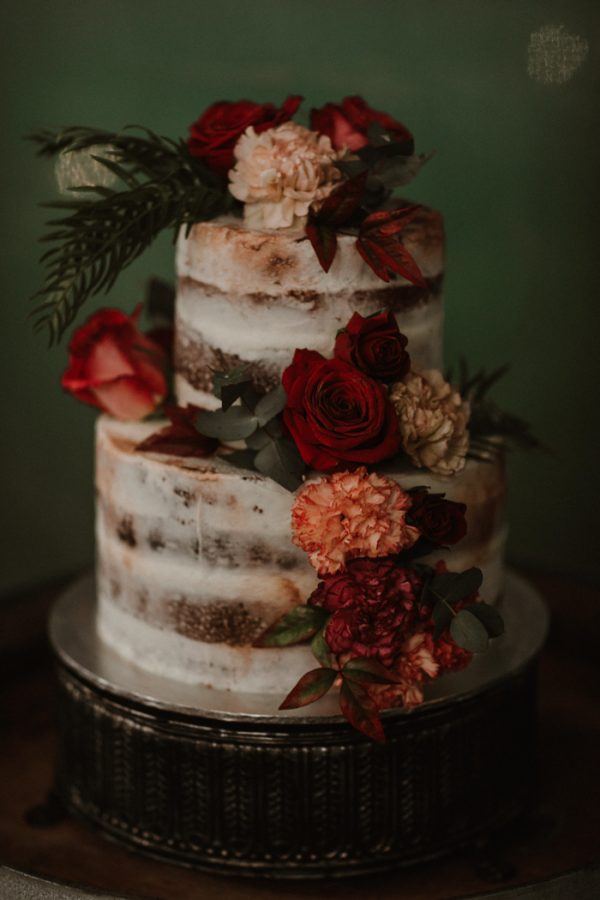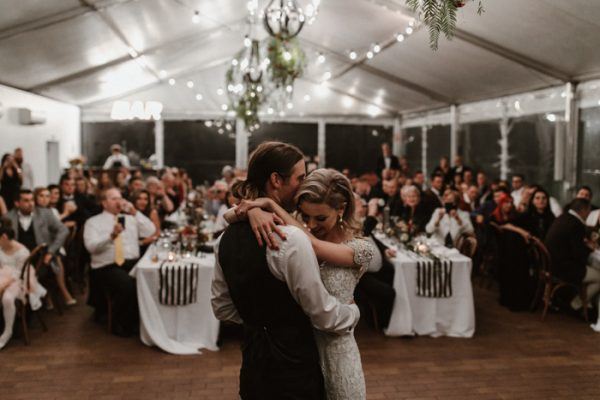 Dean came up to me on the dancefloor and asked if he could grab Luke and I for a bit because there was some "sick fog" outside. Luke and I had no idea what to expect, out in the dark, in the fog, with only car headlights lighting the way. We were both just laughing while Dean was taking the photos, its something I will never forget. He gave us a little preview of the photo out there in the dark and even that blew me away. The photos are magical!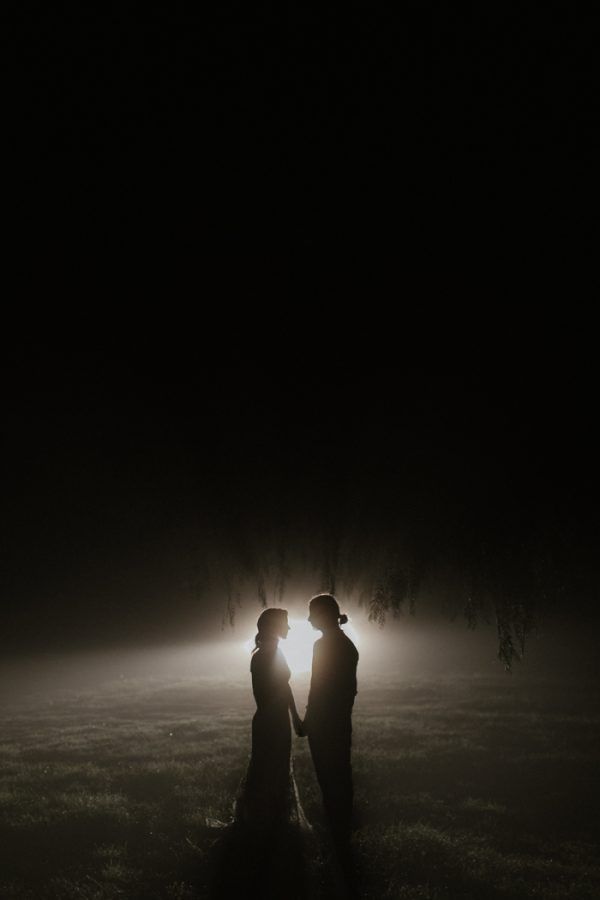 Special thanks to Lauren and Luke for sharing their wedding with us, and also the Dean Snushall for capturing the beautiful day. Looking for more vintage glamour? Have a look at this super glam black and gold Four Seasons Seattle wedding.