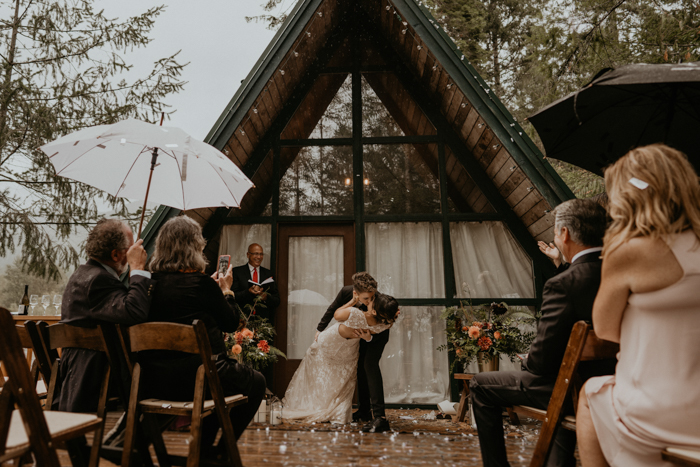 When small and intimate feels the most like your love, you head to the Cozy River Cabin at Mount Rainier National Park to tie the knot in front of your closest family and friends! Ella and DJ didn't let rain stop them from enjoying the day with their pups and sharing sentimental (and musical!) vows with each other. If simplicity is your thing, you'll love how the decor—which was planned by Ella and DJ's rad, creative mothers—was kept minimal with boho floral arrangements designed by Terra Bella Flowers and simple details to compliment the rustic vibe of the cabin. Get ready to be in all your PNW feels when you see how Henry Tieu Photography captured every emotion and detail of this sweet Cozy River Cabin at Mount Rainier National Park wedding!
The Couple:
Ella & DJ
The Wedding:
Cozy River Cabin at Mount Rainier National Park, Washington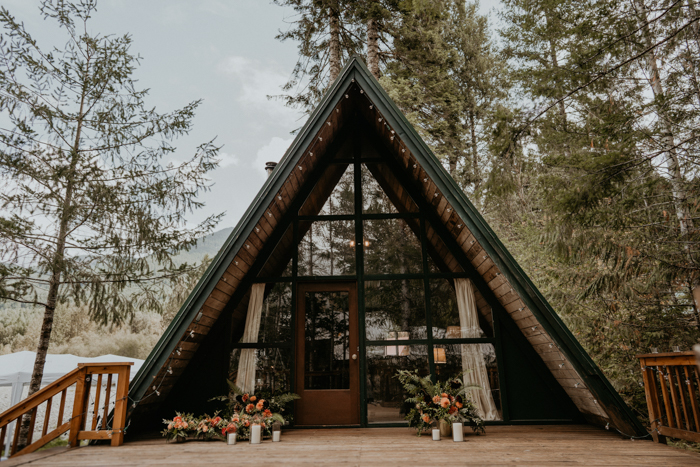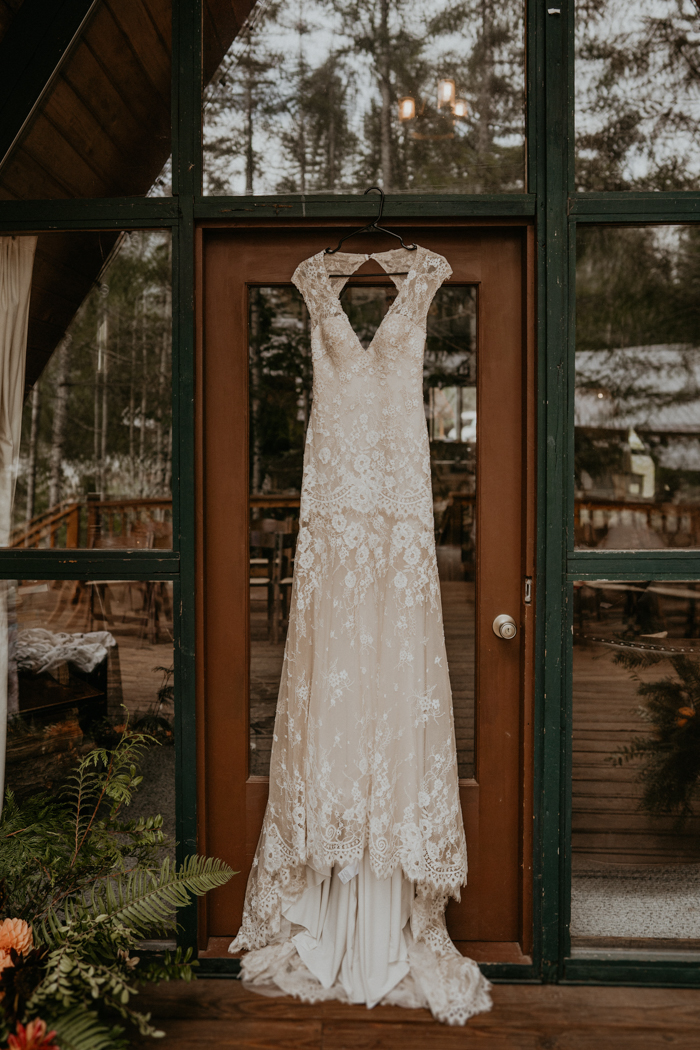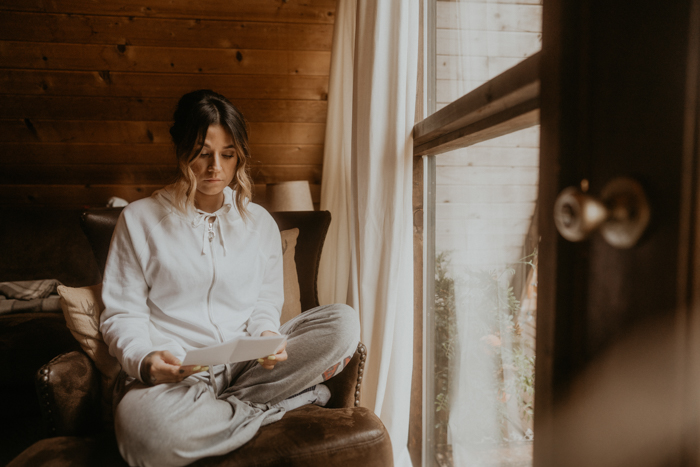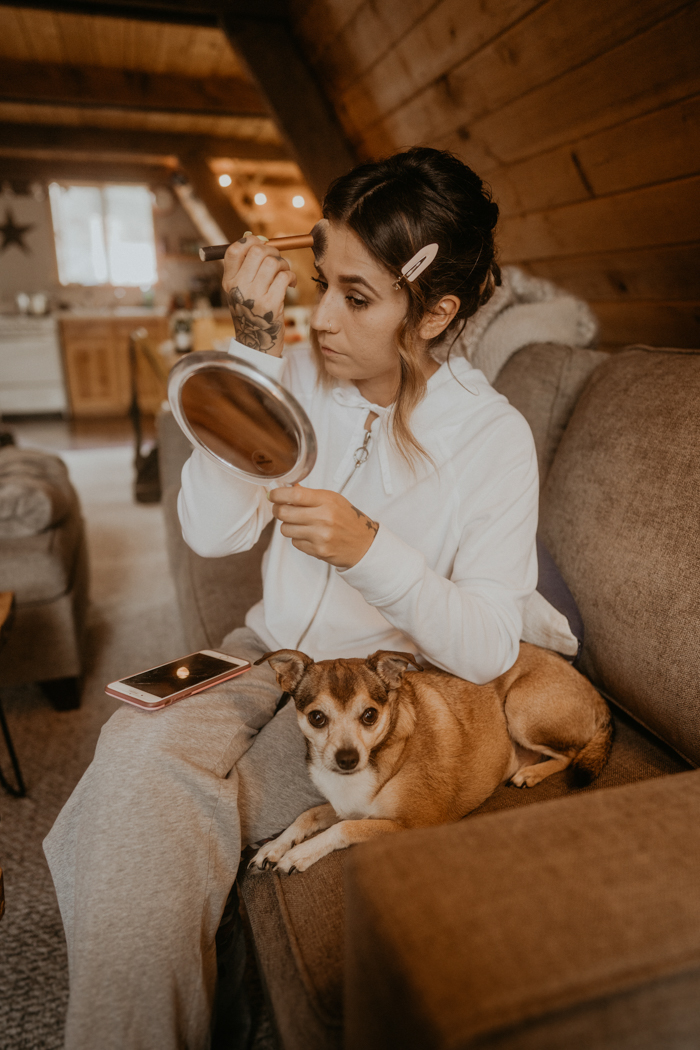 The most important things when we planned our wedding was making sure that it was going to be a fun experience for the two of us. We didn't want all the stress that comes to planning a bigger wedding. We love many, but small and intimate felt more like us. We wanted a day that was truly about us and our love and to share that with the closest people.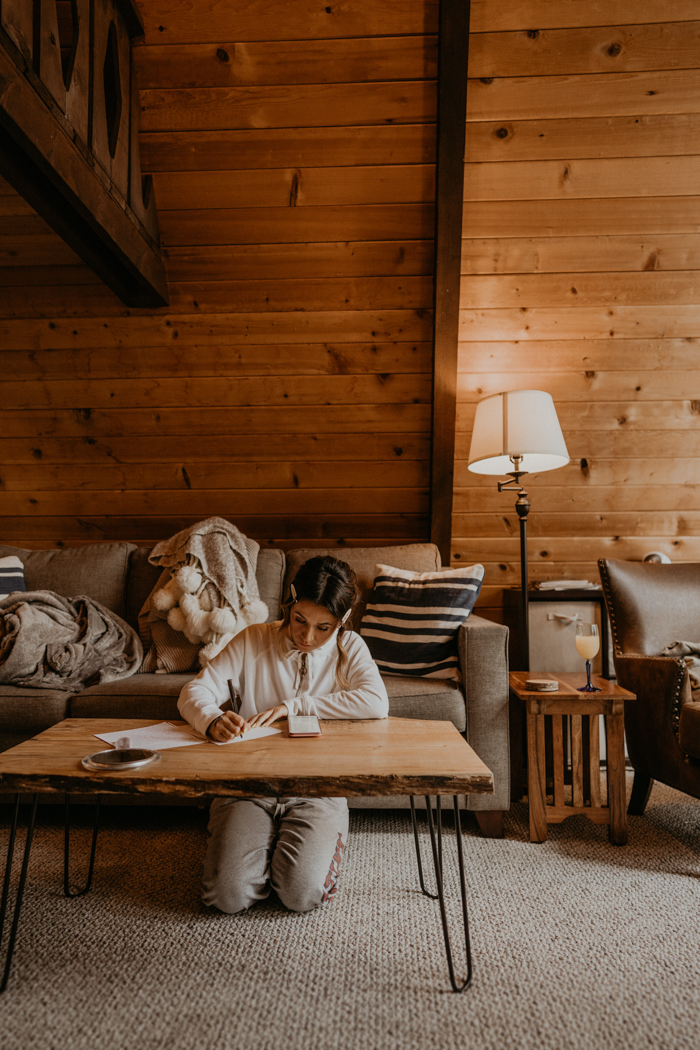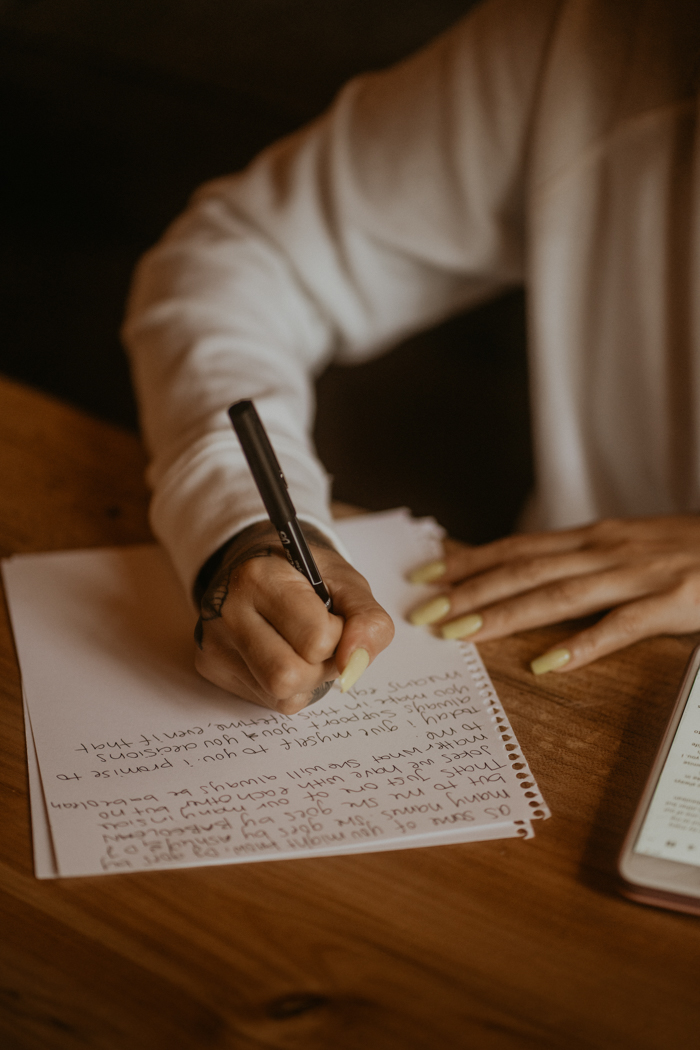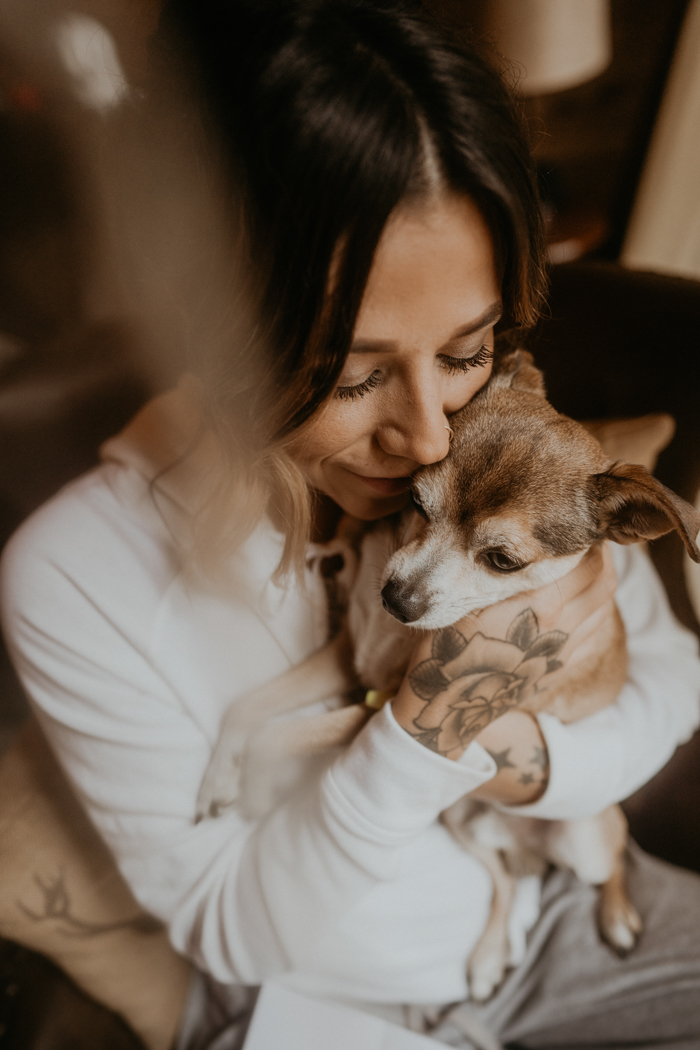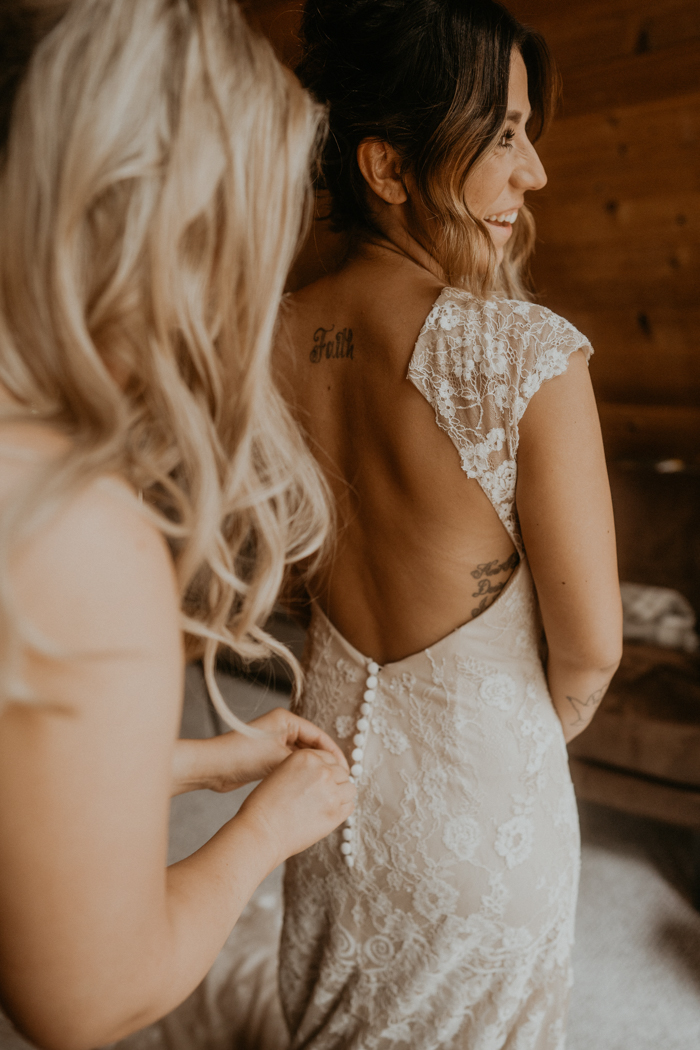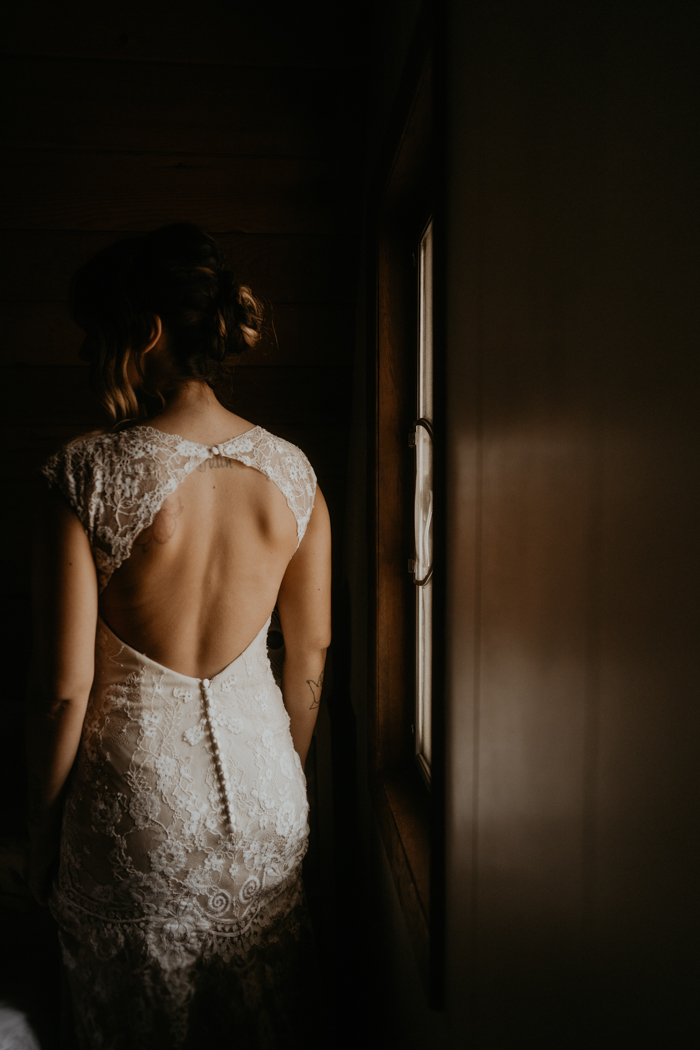 I (Ella) wanted everything simple. I wasn't a very picky bride. I wanted my hair to be loose but pulled back. DJ's best friend is a hair stylist and did an amazing job. I knew I wanted a fitted lace wedding dress and I think I pick d the perfect one. DJ, on the other hand, is boujie. She had a Hugo boss suit fitted to a t and Louis Vuitton shoes she HAD to have. We wanted people to wear a pop of burgundy, didn't care where or what it was just something burgundy. It all ended up coming together beautiful.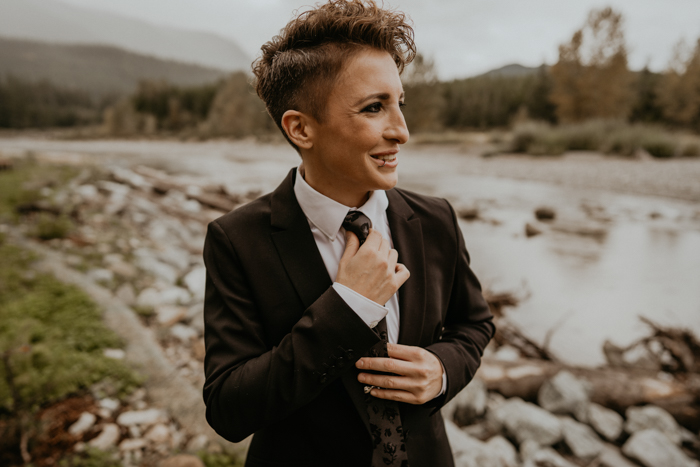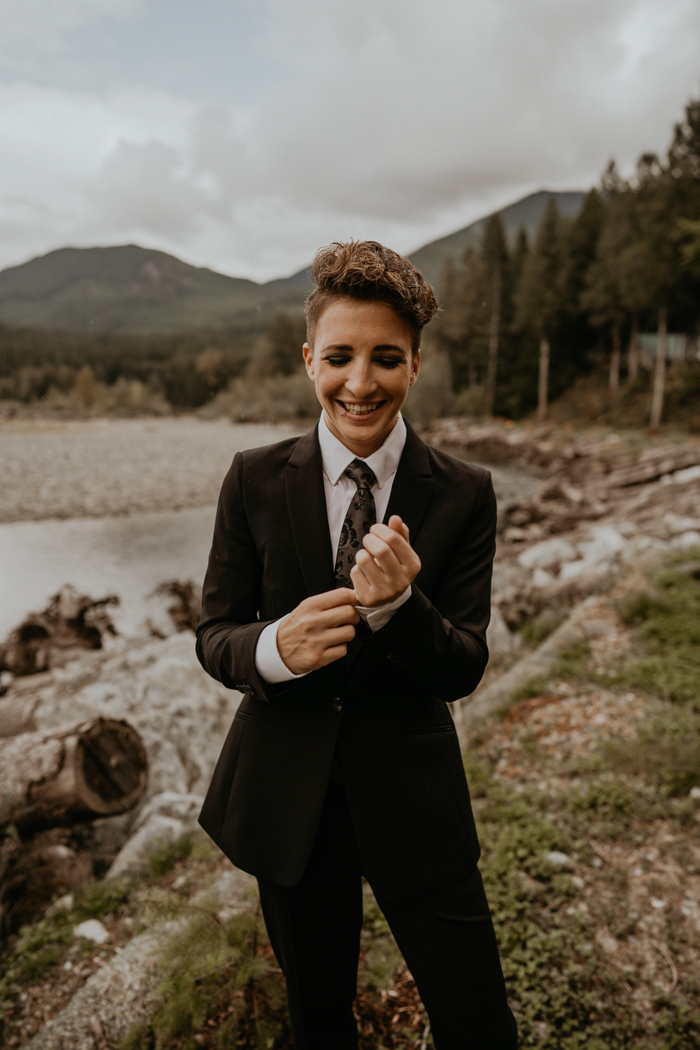 We found our venue through HENRY!! We saw a beautiful a frame cabin on his website and said "we want that!" We asked him, and he told us he did an elopement there. It was in Packwood, Washington, and the dates Henry had available the cabin had those exact dates. It was a SIGN!!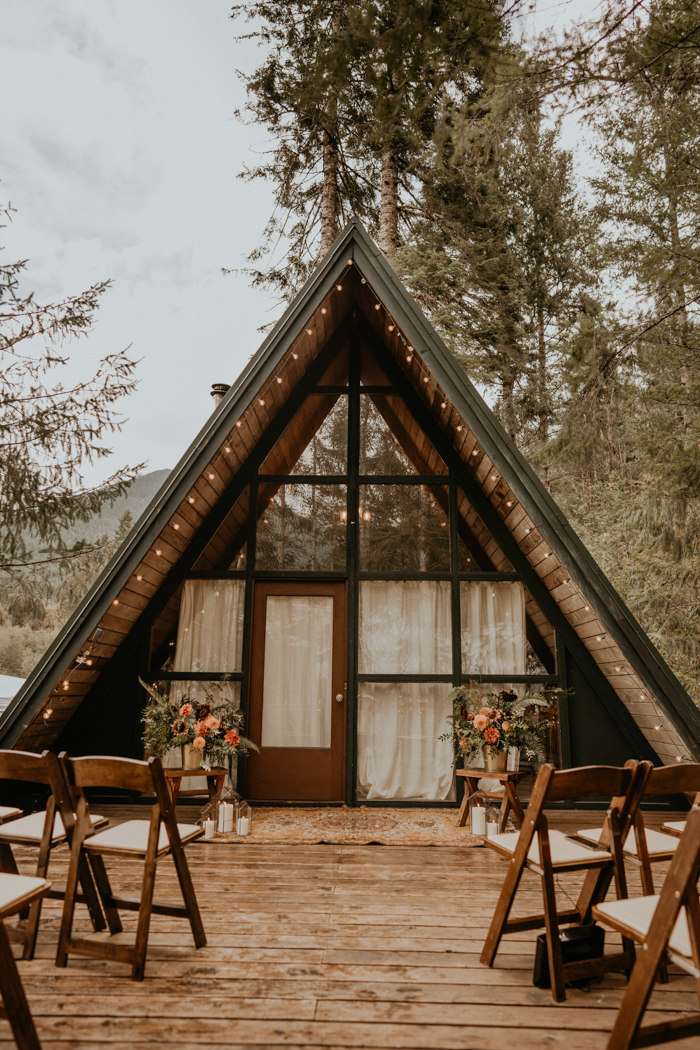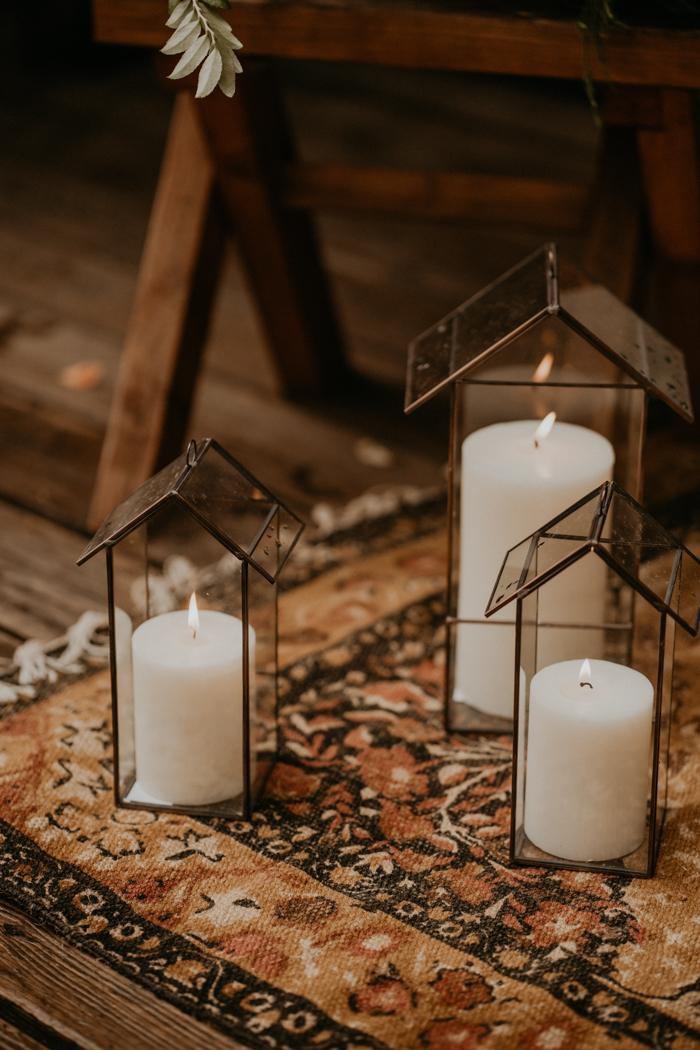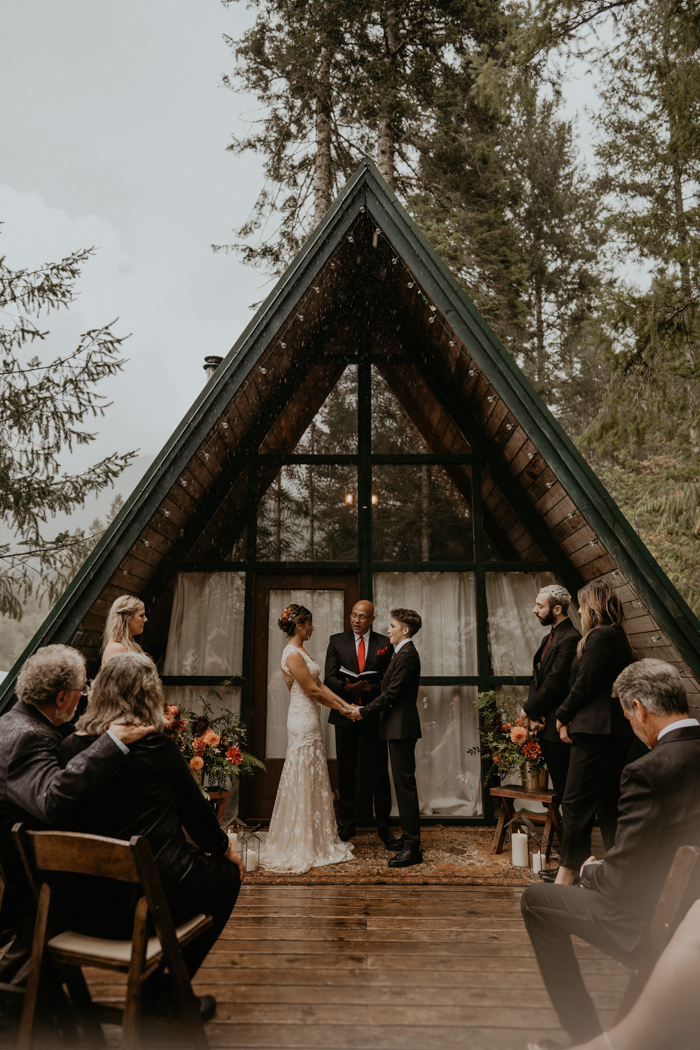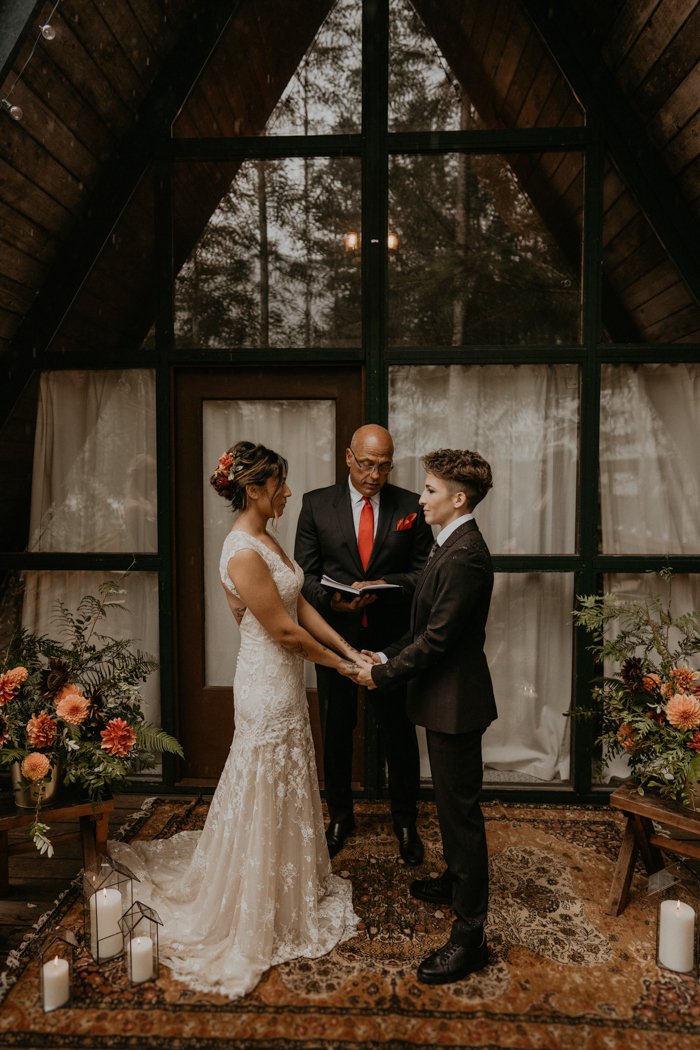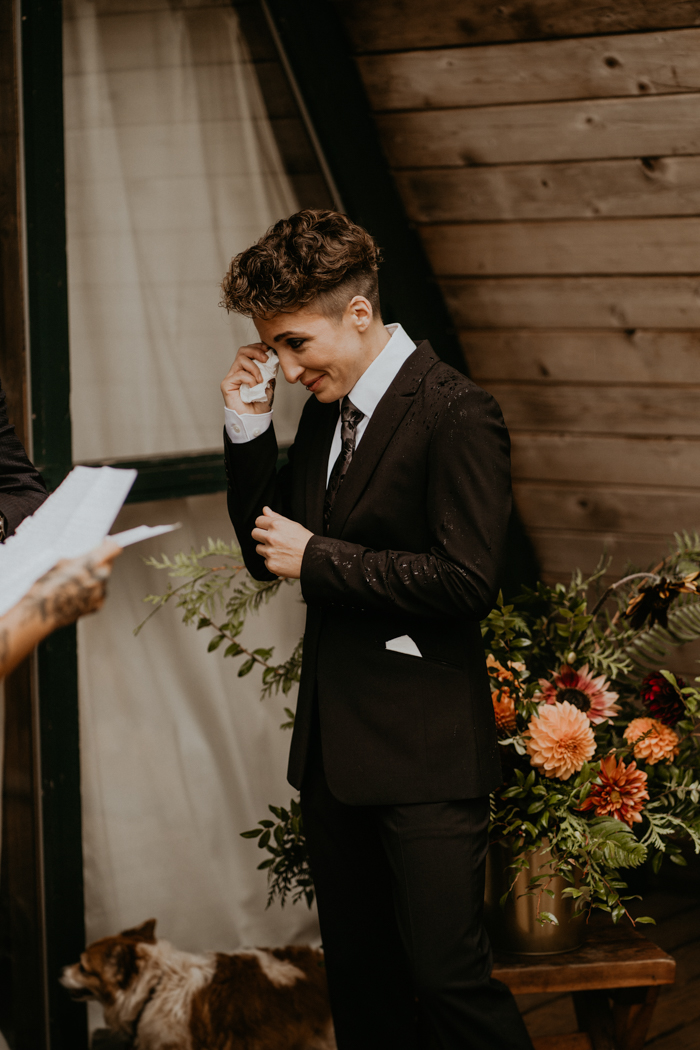 Our vows to each other were the most impactful. It started to down pour as soon as we started our vows, and I thought it was so beautiful and raw. No one cared and just really focused on us in that moment. We really got to spend a lot of time with the people we love the most which was also really special.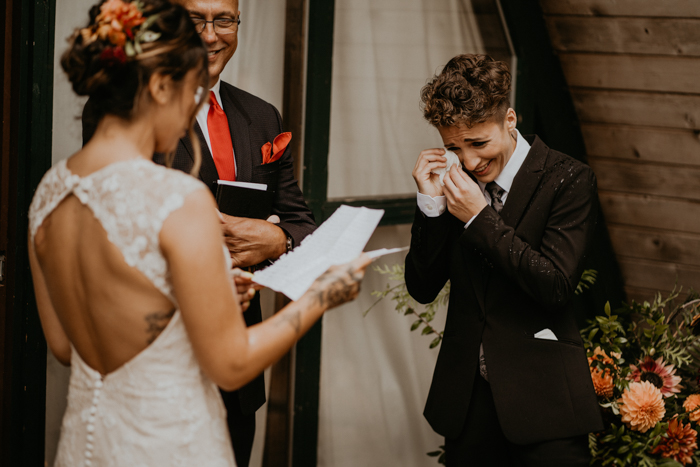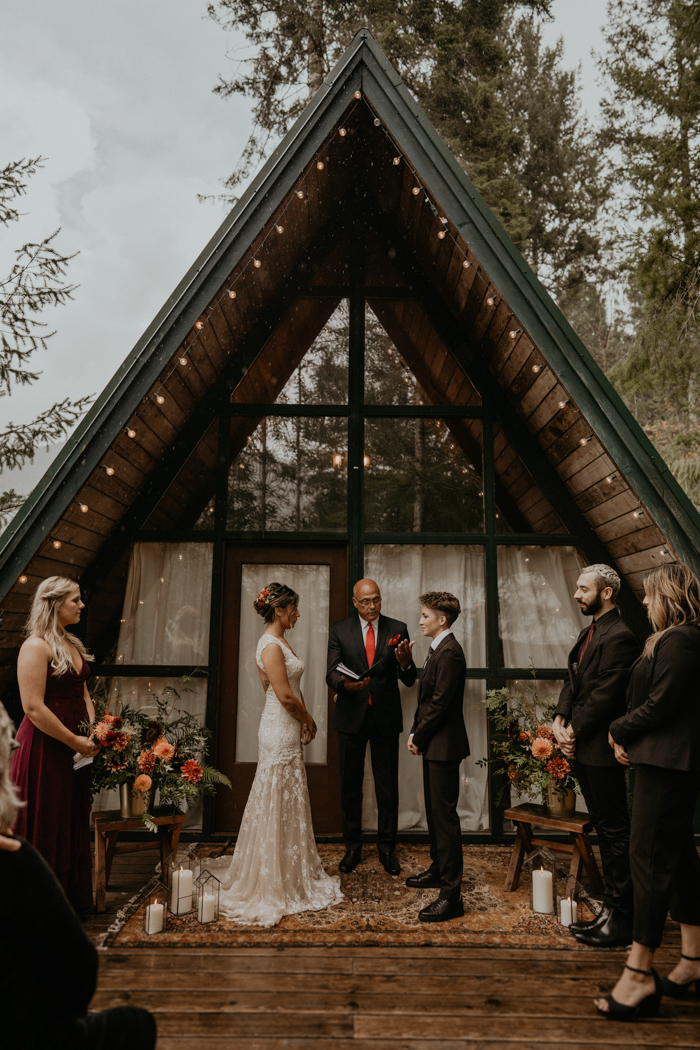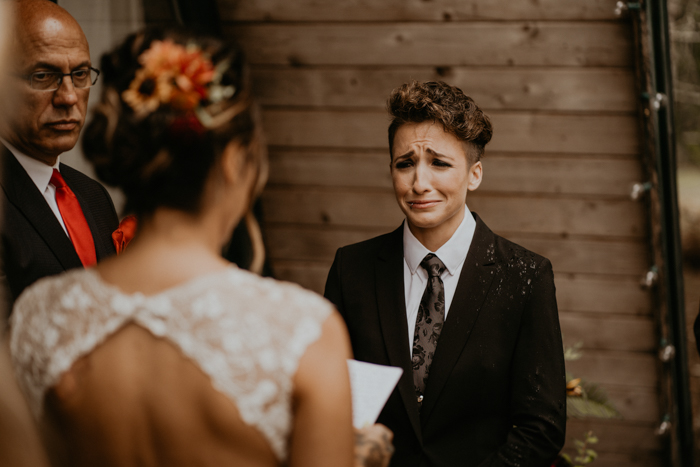 We had a very close family friend who loves us both dearly marry us, which was truly an amazing experience to have someone so caring and loving do that for you. One of us (DJ) spent MONTHS making very untraditional vows. Being a former DJ inspired her to mix lyrics together of our favorite love songs to create the most unforgettable performance. Instead of reading vows, she lip synced letting the music vow her love to me.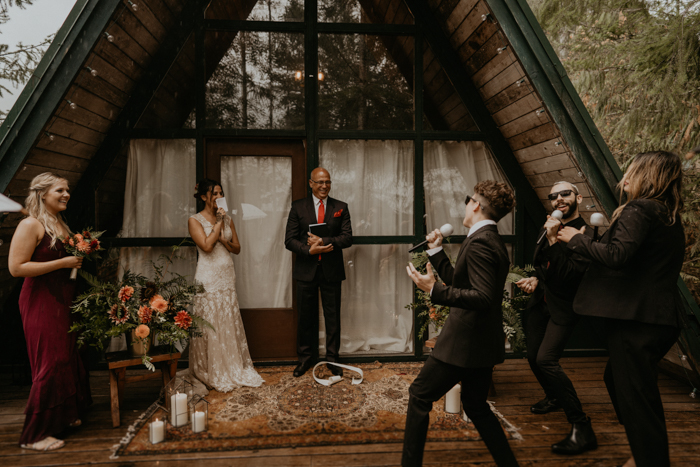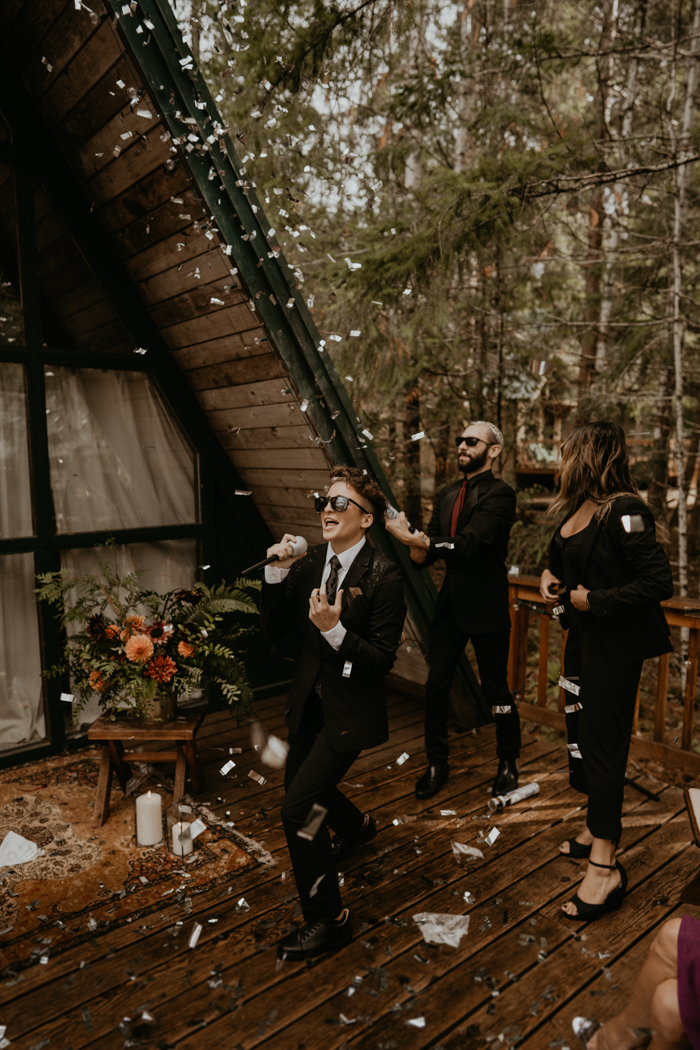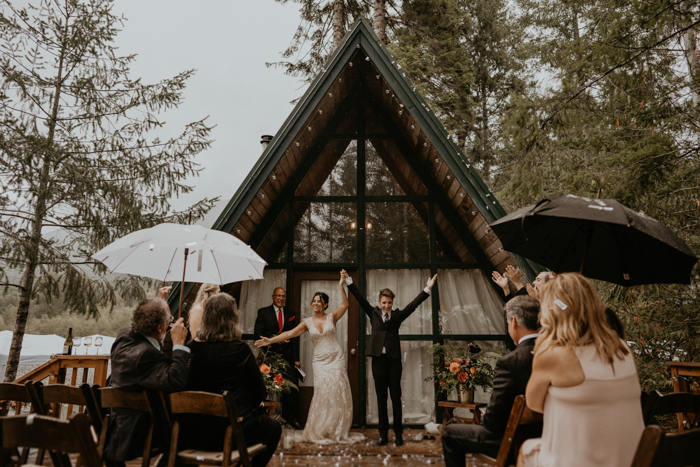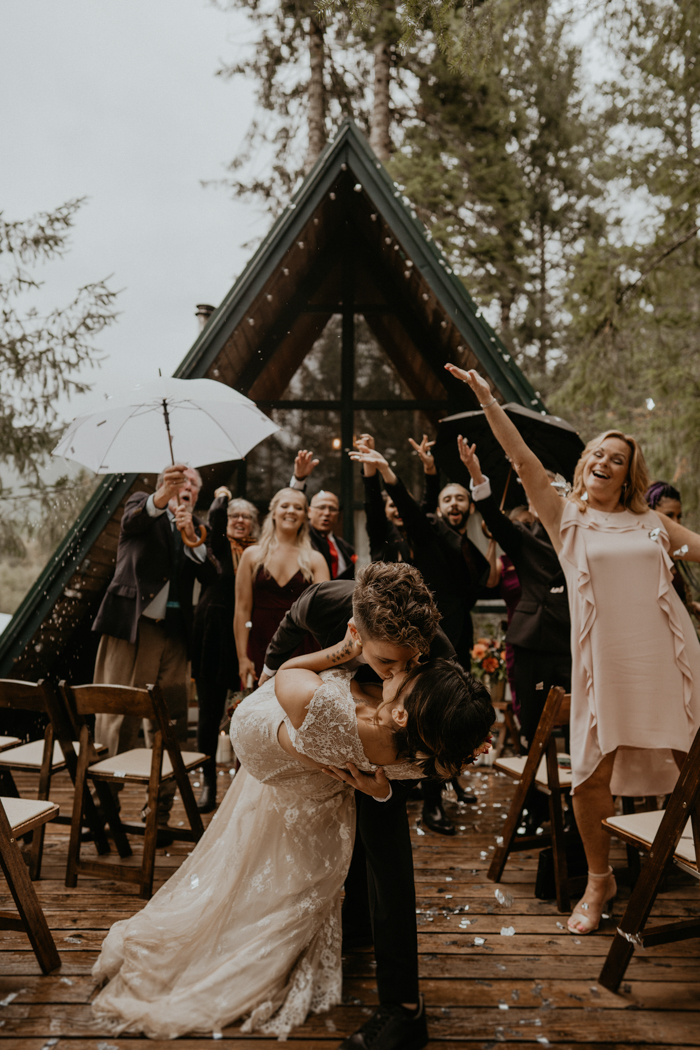 Wedding planning advice from the couple: At the end of the day, don't sweat the little things. No matter how much you plan, it will all play out perfectly. Don't forget to stop and really take everything in.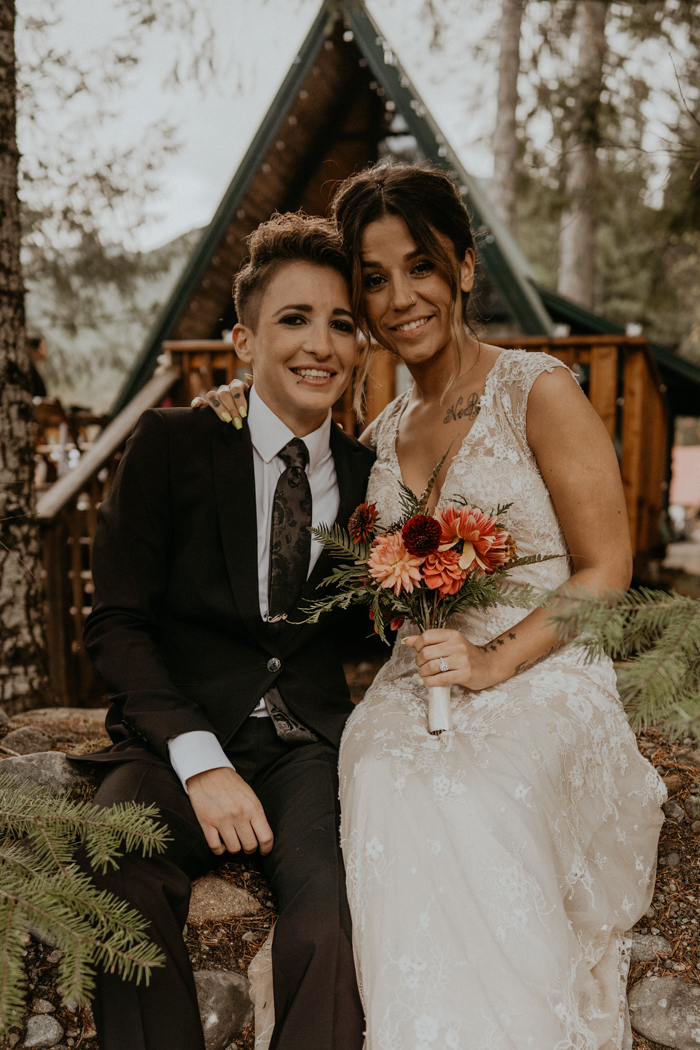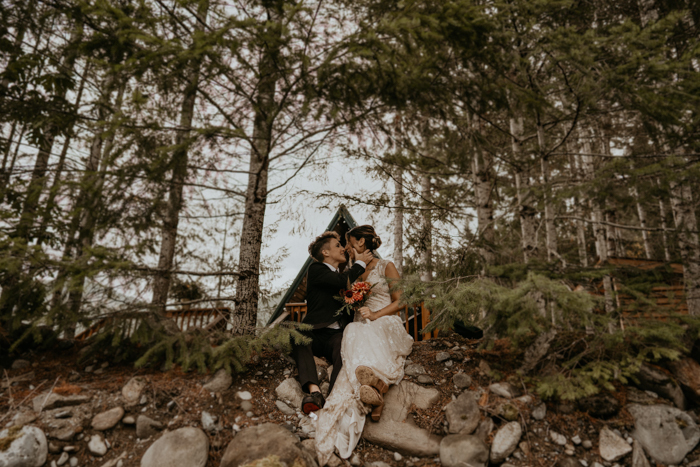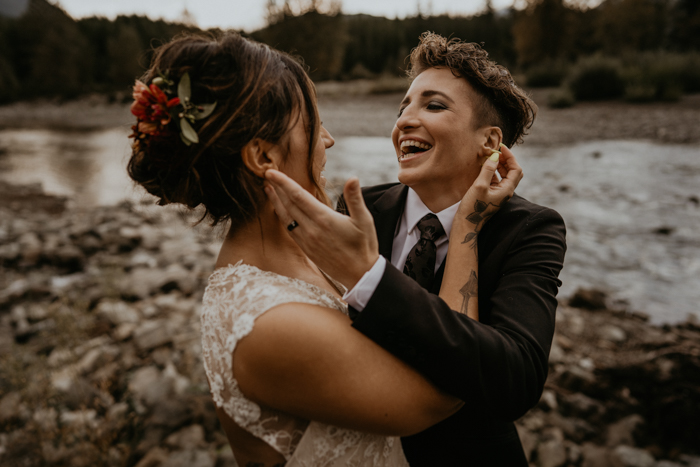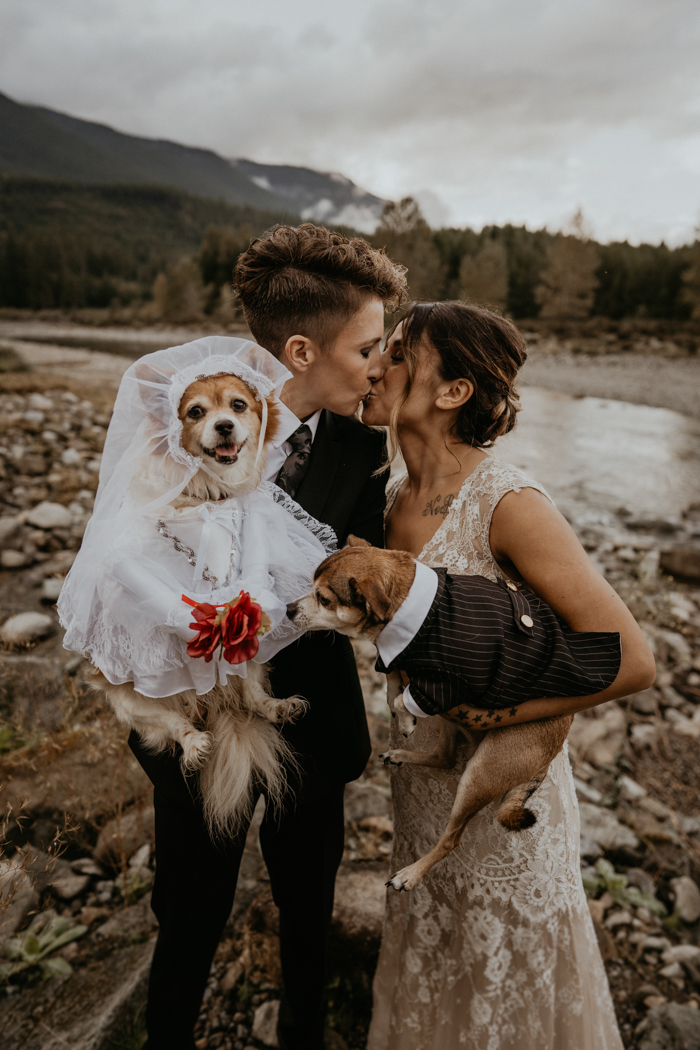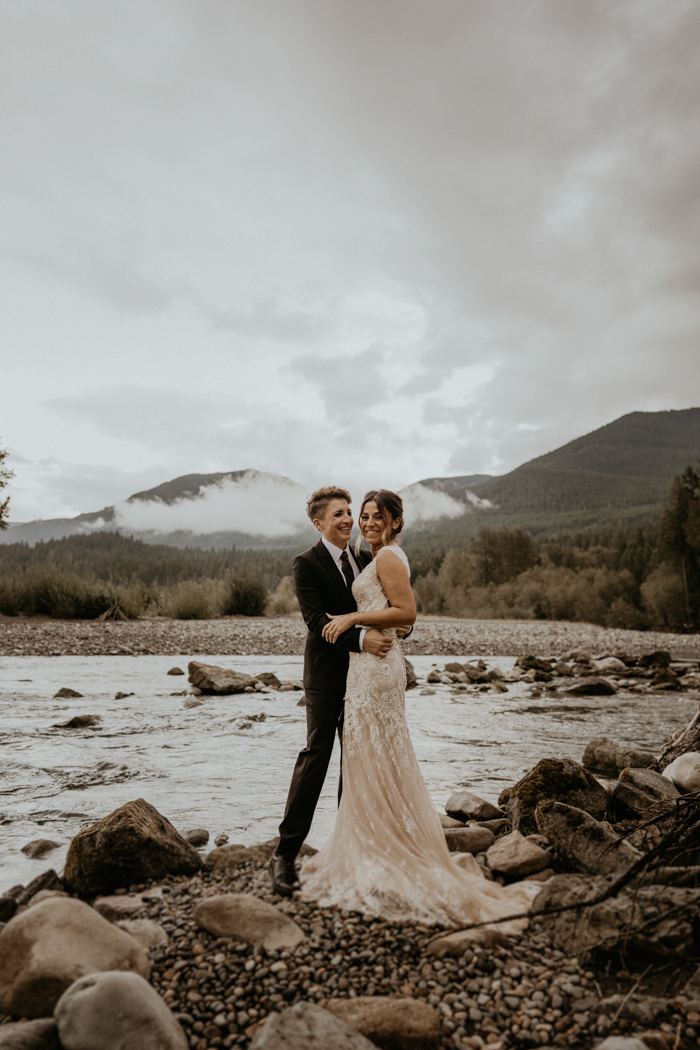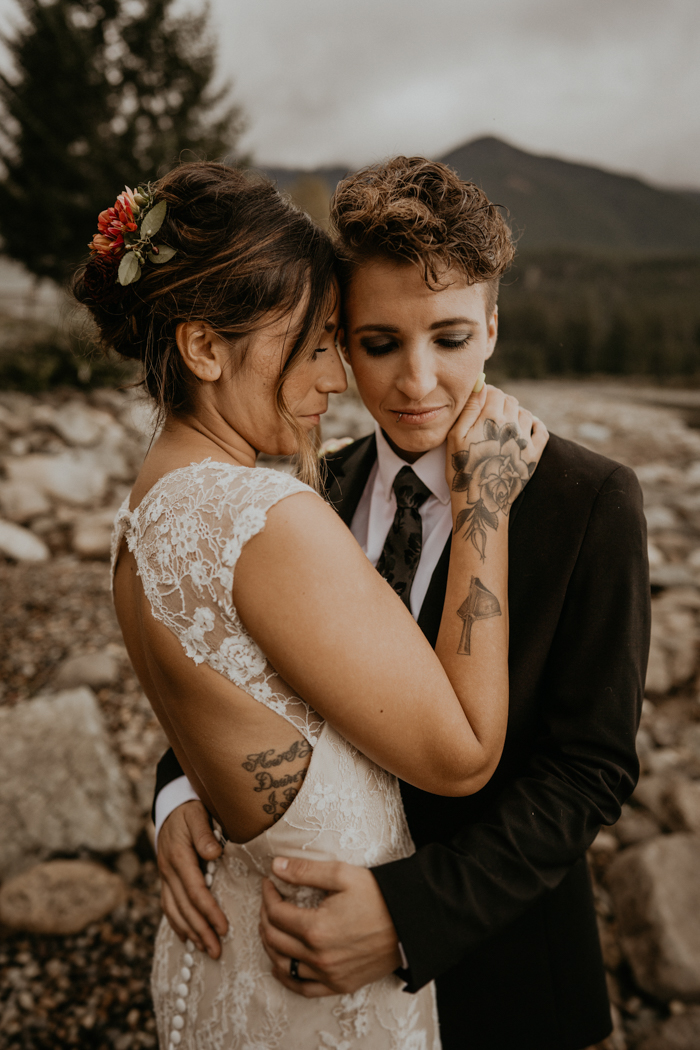 Henry was beyond amazing. He captured that entire day in the most perfect way. He was able to make our pictures tell the most amazing story. He never made us feel out of our comfort zone he knew exactly how to make us feel comfortable. He is not scared of getting down and dirty!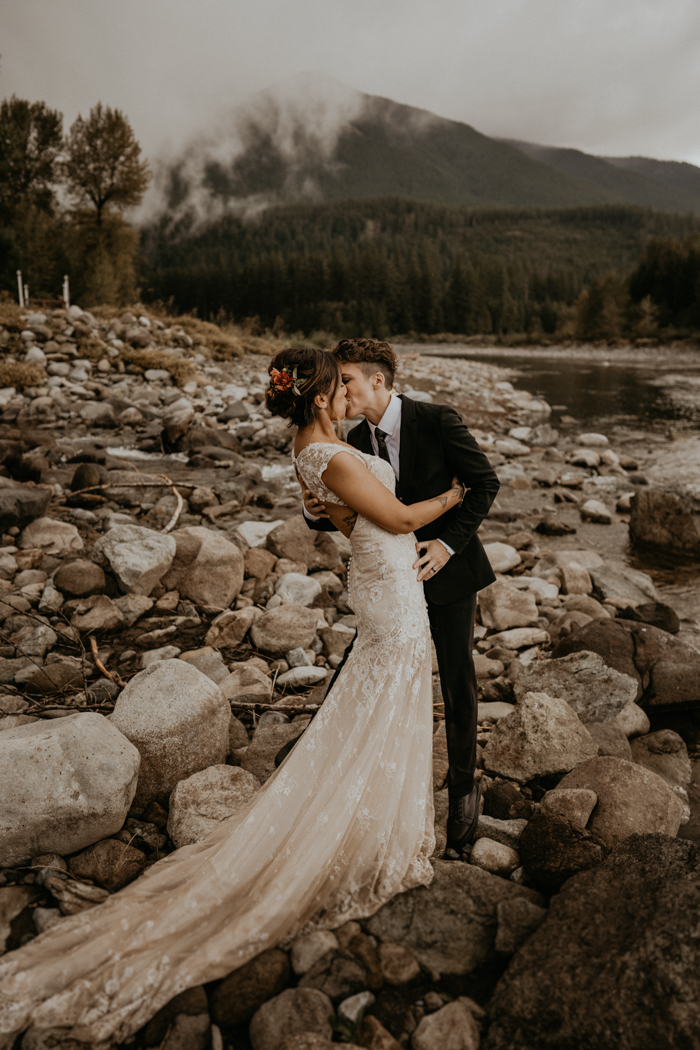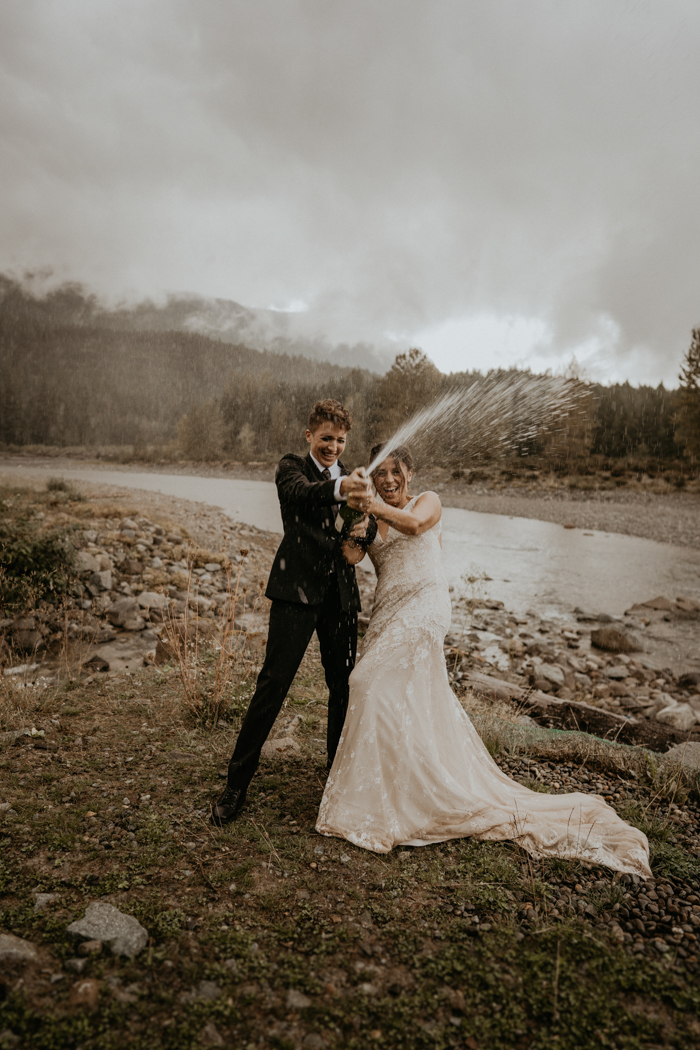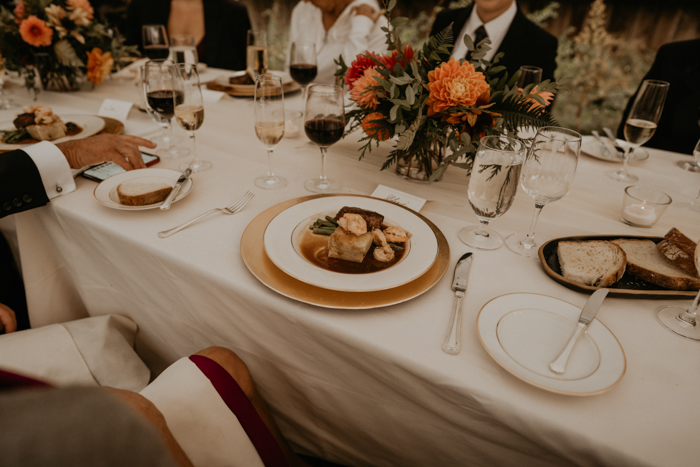 Our wedding colors were ivory, champagne, a little bit of gold and a POP of burgundy. We wanted a warm rustic look.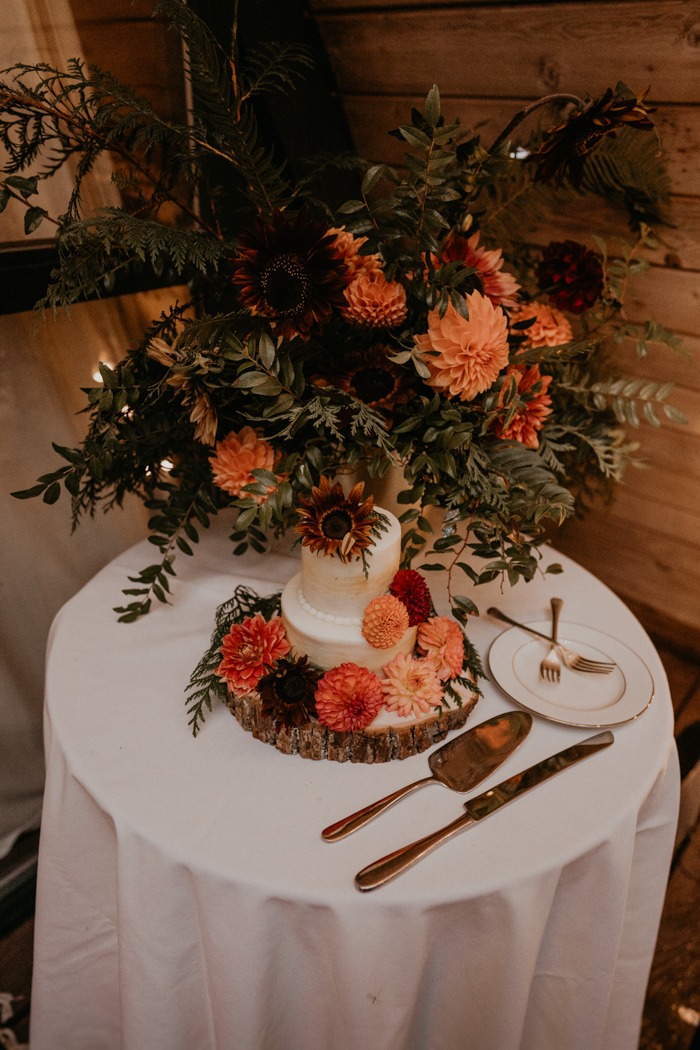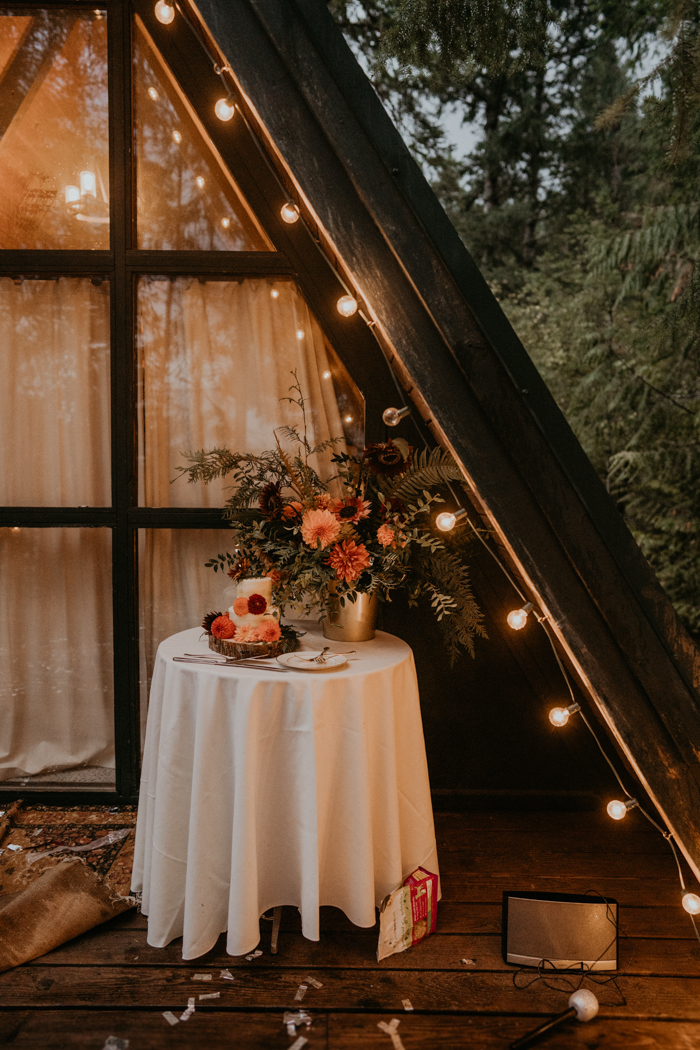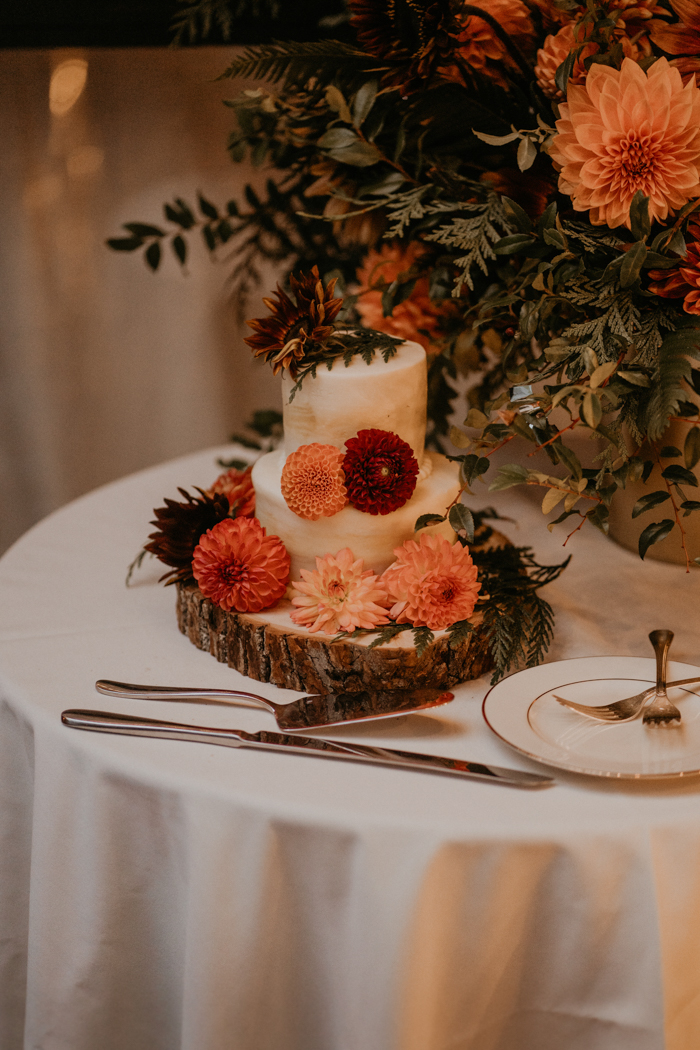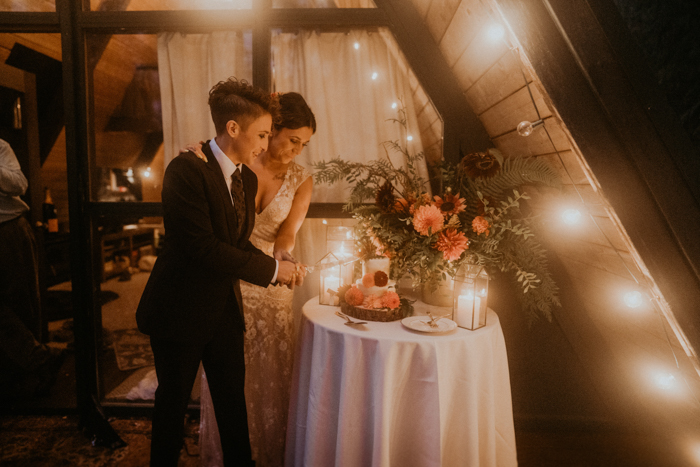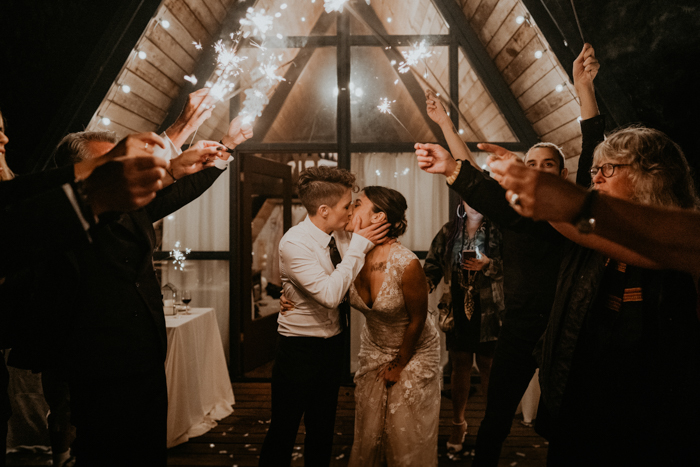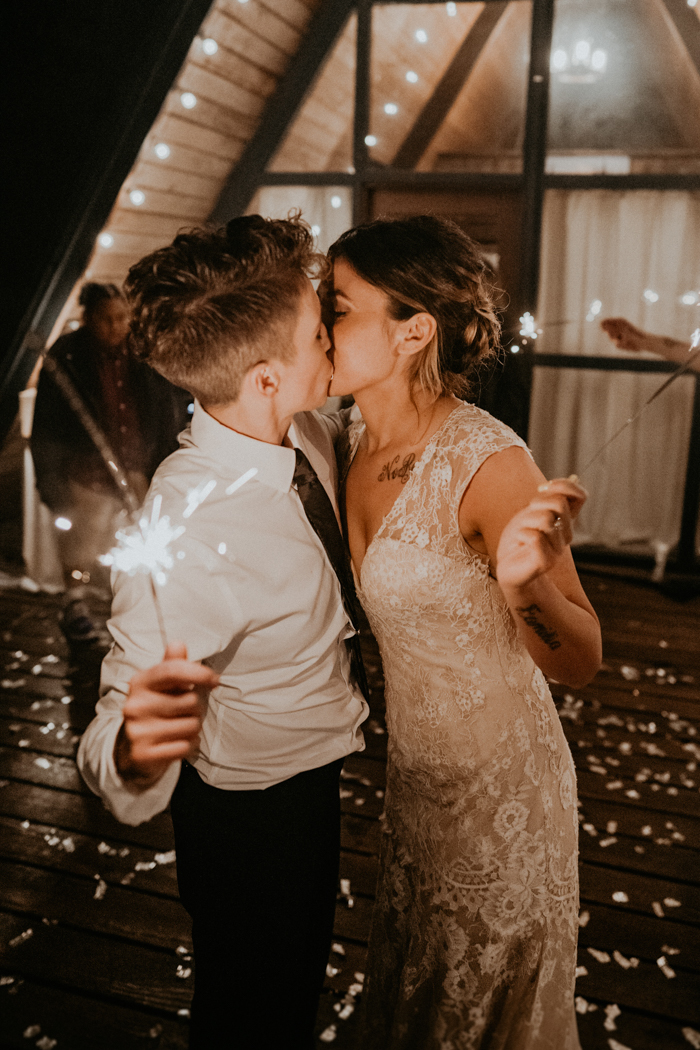 Cheers to Ella and DJ, and many thanks to Henry Tieu Photography for sharing their sweet day with Junebug! If you loved this wedding, we think you may find these posts helpful: