Bridesmaid dresses are a sensitive topic for some bridal parties. No one can agree on a color, style, or price! Luckily there are awesome bridesmaid dress companies like Top Weddings who have made this struggle practically non-existent. With endless color options, styles to choose from, and affordable pricing available, Top Weddings is a go-to for any bridal party wanting to look stylish without breaking the bank. We also have some exciting news for Junebug readers! Top Weddings wants to give one lucky Junebug fan a present, one free bridesmaid dress! To enter, follow these simple rules!
1. Choose one of these dresses:
– Dark Magenta Sweetheart Chiffon
– Navy Blue Sweetheart Chiffon
– Silver Halter Pleated Chiffon
– Silver Strapless Pleated Chiffon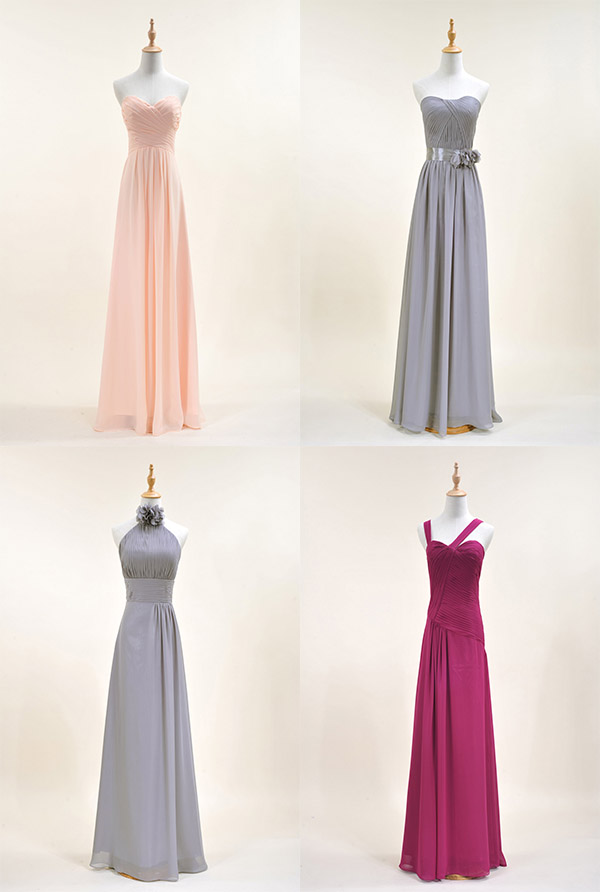 2. Head on back to this blog post and comment which dress you like best and why!
Thanks so much to Top Weddings for this awesome giveaway to our readers! Winners will be announced December 11th at 7 am CT. Good luck!