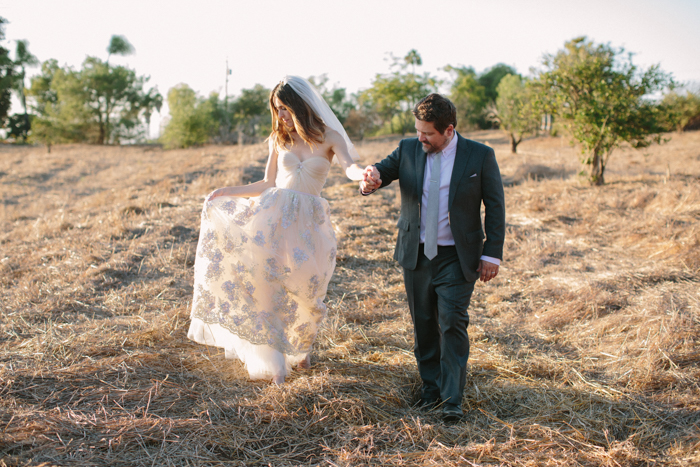 Dominique & Sean's pastel wedding in Vista, California was the perfect mix of DIY and heartfelt moments. The couple infused Americana music throughout their day—from Dominiques' sisters singing the ceremony processional to various friends and family serenading their guests during the reception. We love when couples bring their personalities into their day like this. If that wasn't enough, the bride also handmade many of the dresses you'll see in the photographs Rad and in Love so perfectly captured! We can't get over the Edwardian-glam vibe of Dominique's wedding gown with the perfect touches of tulle and intricate lace applique detail. This wedding will surely inspire those who like to march to the beat of their own drum and do things the DIY way!
The Couple:
Dominique & Sean
The Wedding:
Private Residence, Vista, California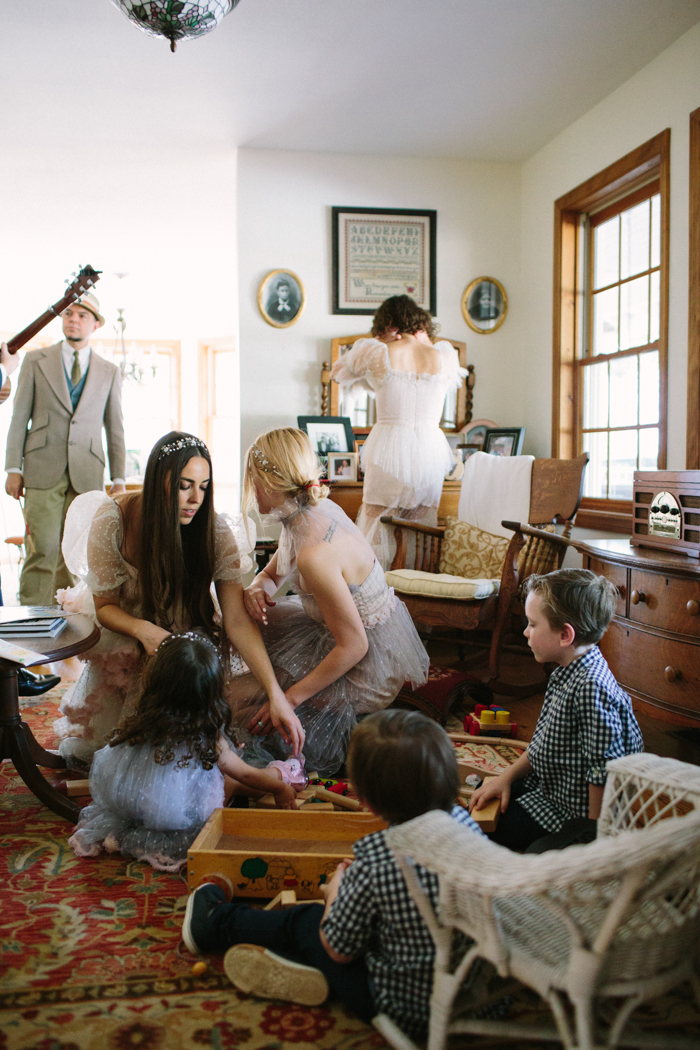 Wedding planning advice from the bride: Be you and let your day be original and Only include details that you want and take other's opinions with a grain of salt. Ask too many questions (save yourself wasted/sneaky charges from vendors) and don't be shy about asking for help. My sisters, girlfriends, sister in law, brother in law, mother in law, father in law and my mom all jumped in and did so much that I physically wouldn't have been able to pull off without their hands – we were lucky that they were genuinely happy to have something to do; it felt communal and meaningful designing and bringing the day to life – together.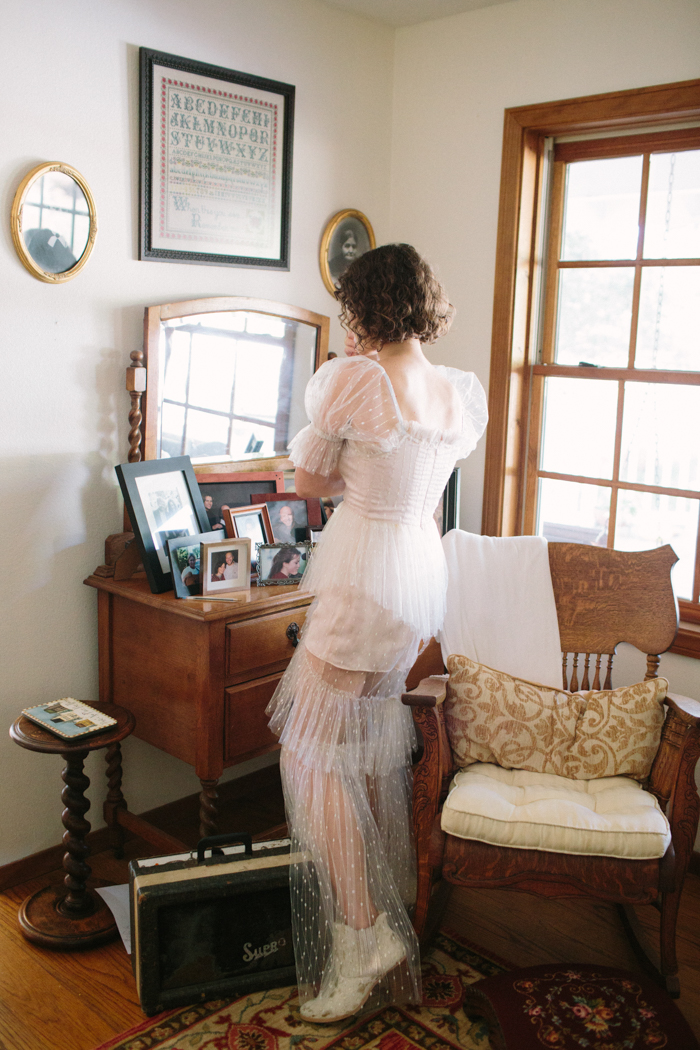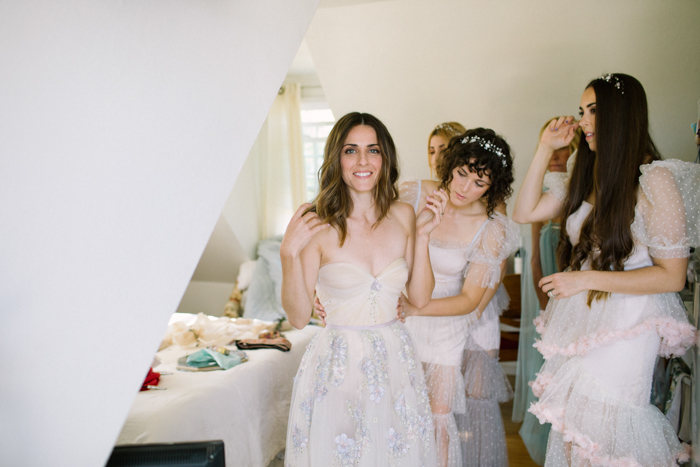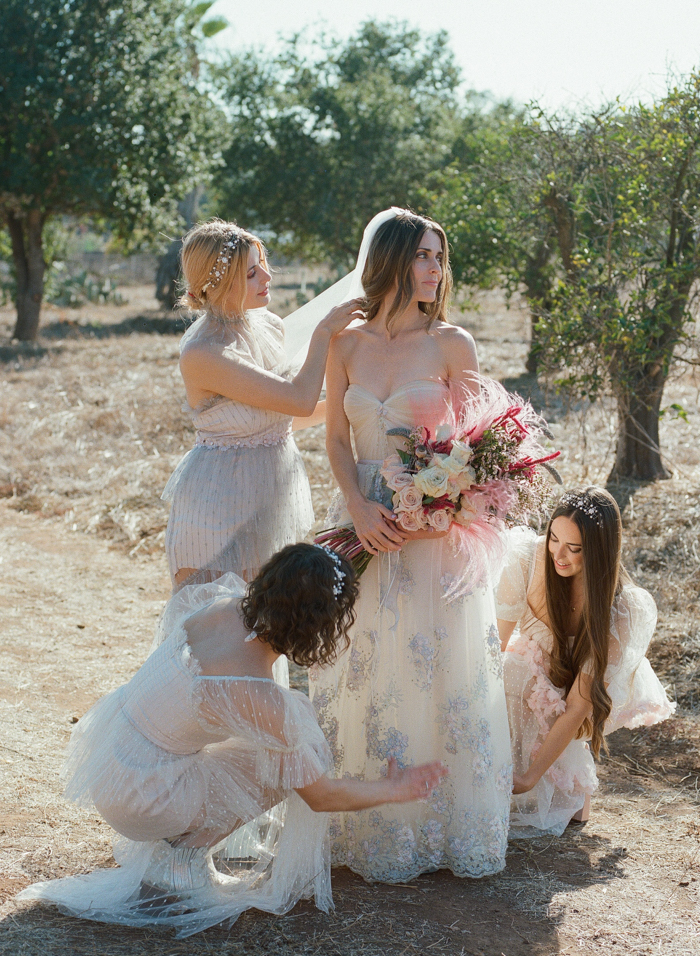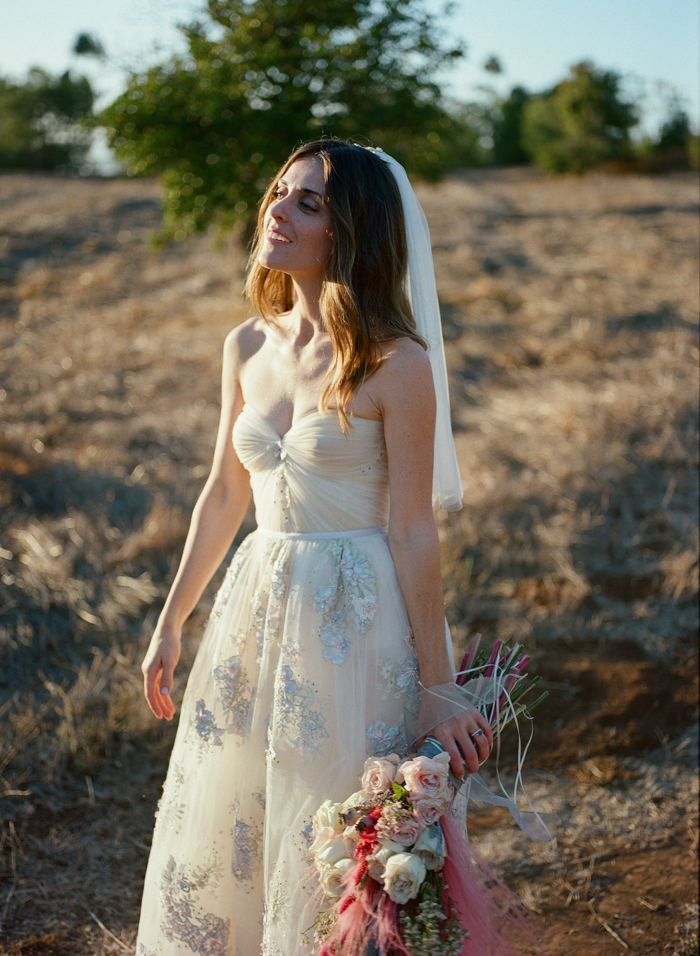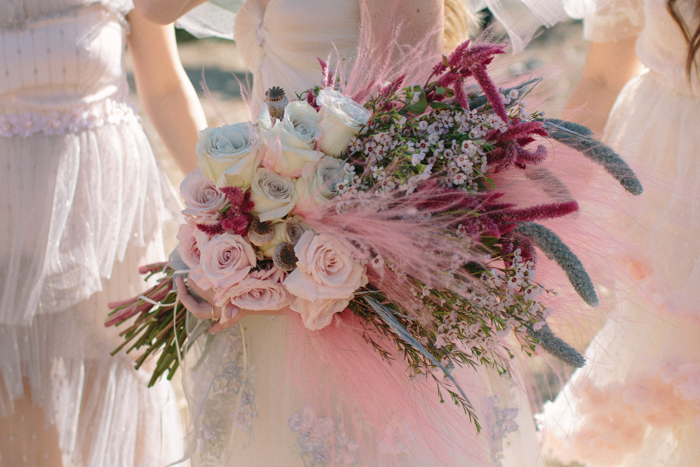 We wanted to be married on Sean's family property in Vista, California where he was born and raised, at the home his father built almost 30 years ago, on land that was once his grandfather's lime orchard. We spent a lot of time there with his family and at the nearby beaches, getting to know each other and it's just a beautiful place in the world. We knew we wanted Loretta, a mutual friend who introduced us, to marry us and keep it intimate, creating a fun party for all of the people we're close to to commune and enjoy themselves. We wanted to spend the day outdoors, surrounded by nature, fruit trees, live music and a view of the sunset and the ocean in the distance, under the stars!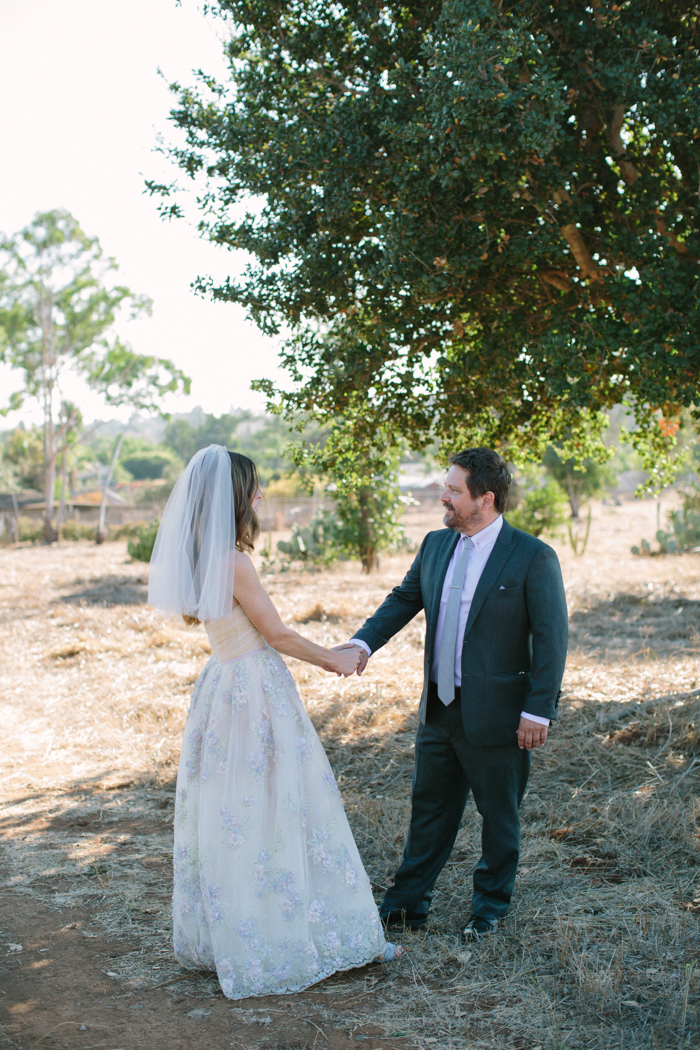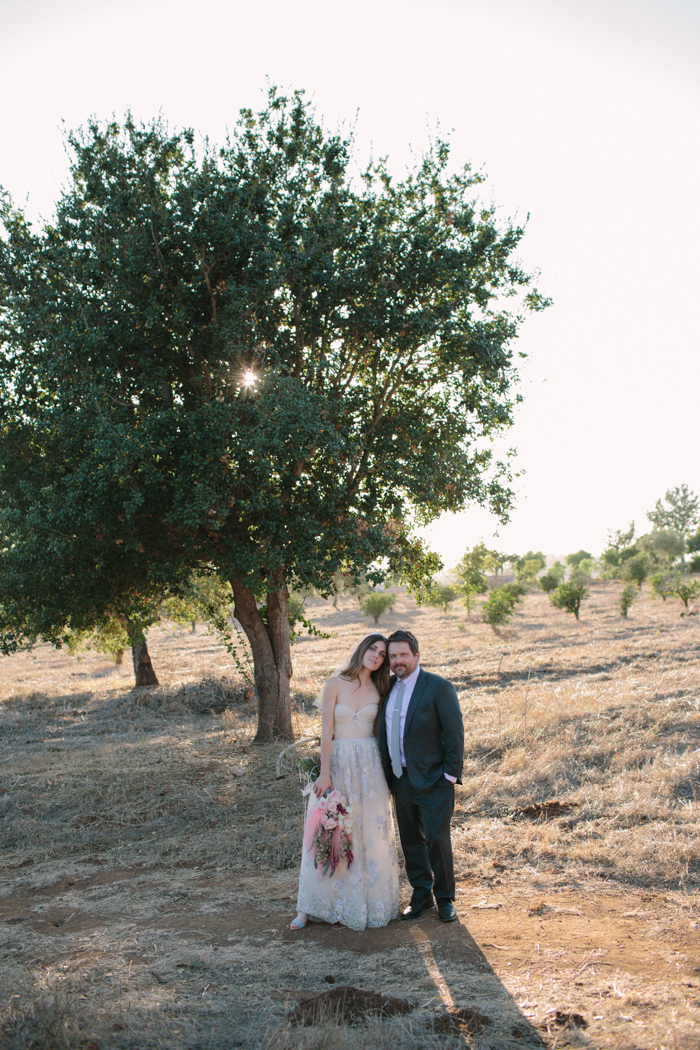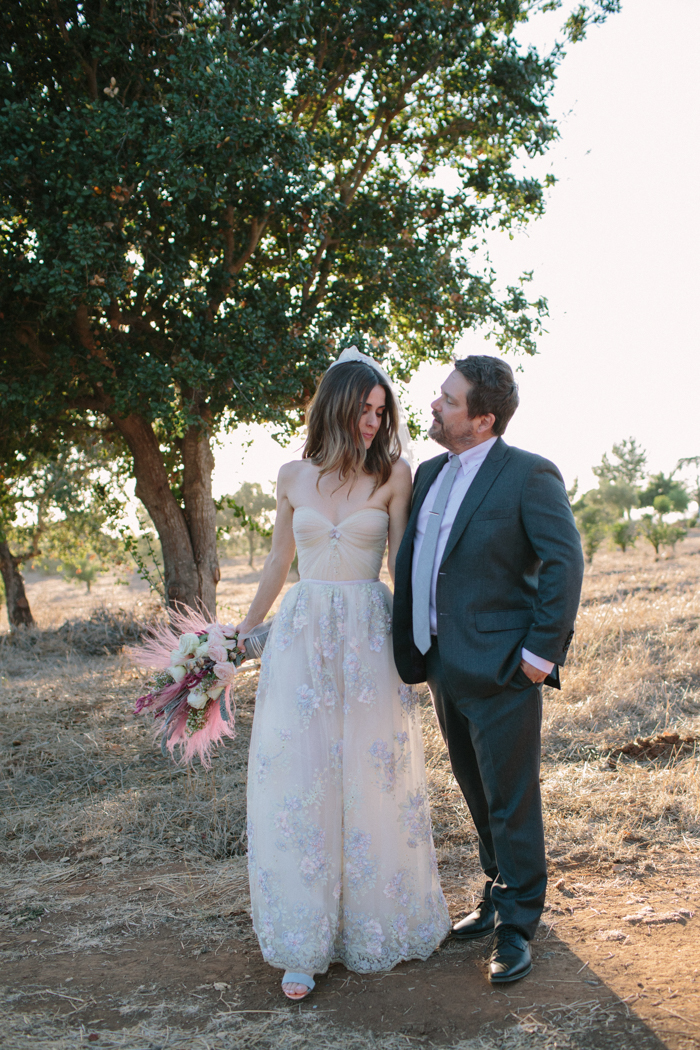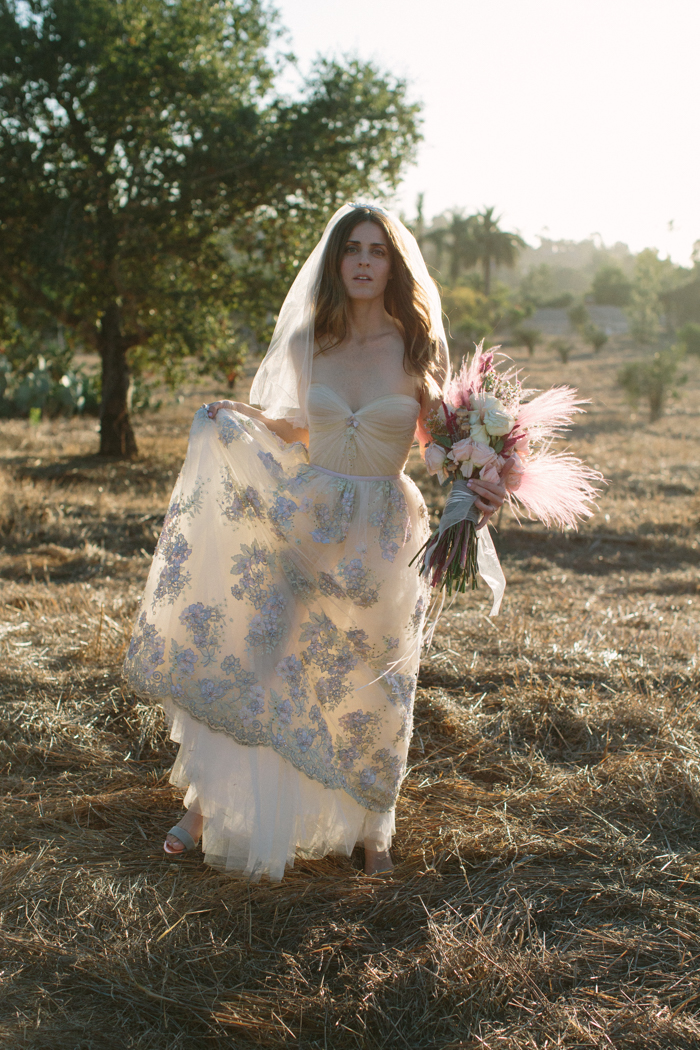 Rad & In Love's reputation precedes them all over San Diego & Los Angeles! I was comforted by Jamie's calm and comforting patience and her help organizing the large, stoic, family shot we wanted. I LOVED that she brought her brand new, vintage super 8 video camera and captured 8 mm footage throughout the day and night; we later put our own original music to it.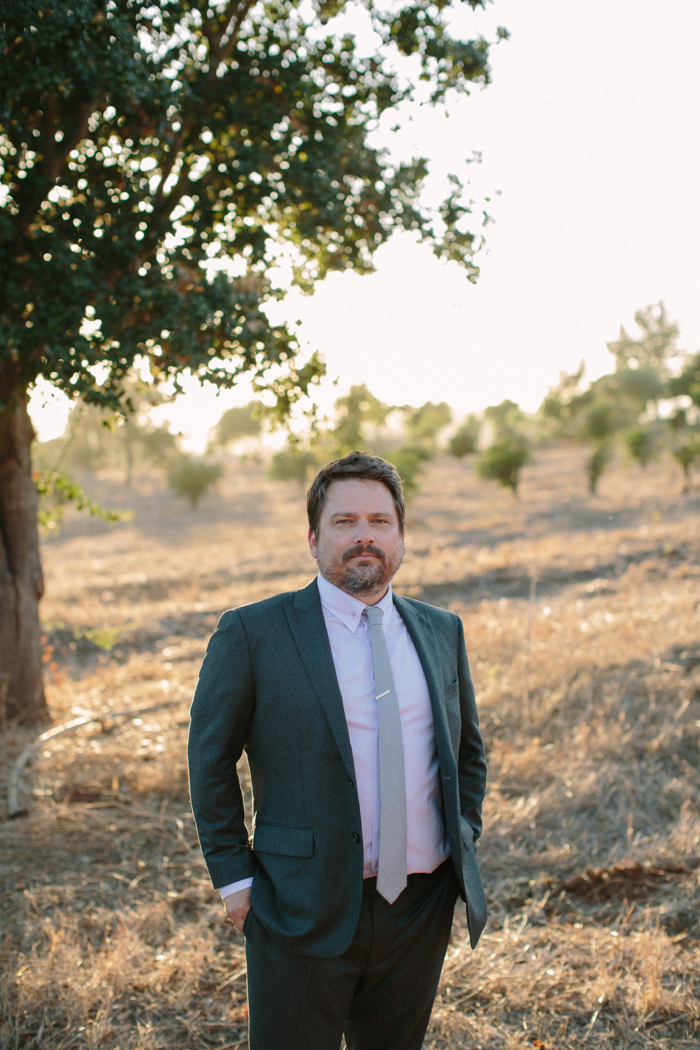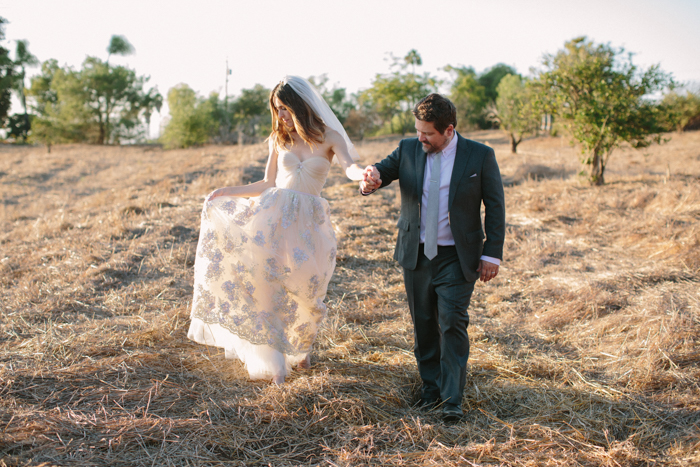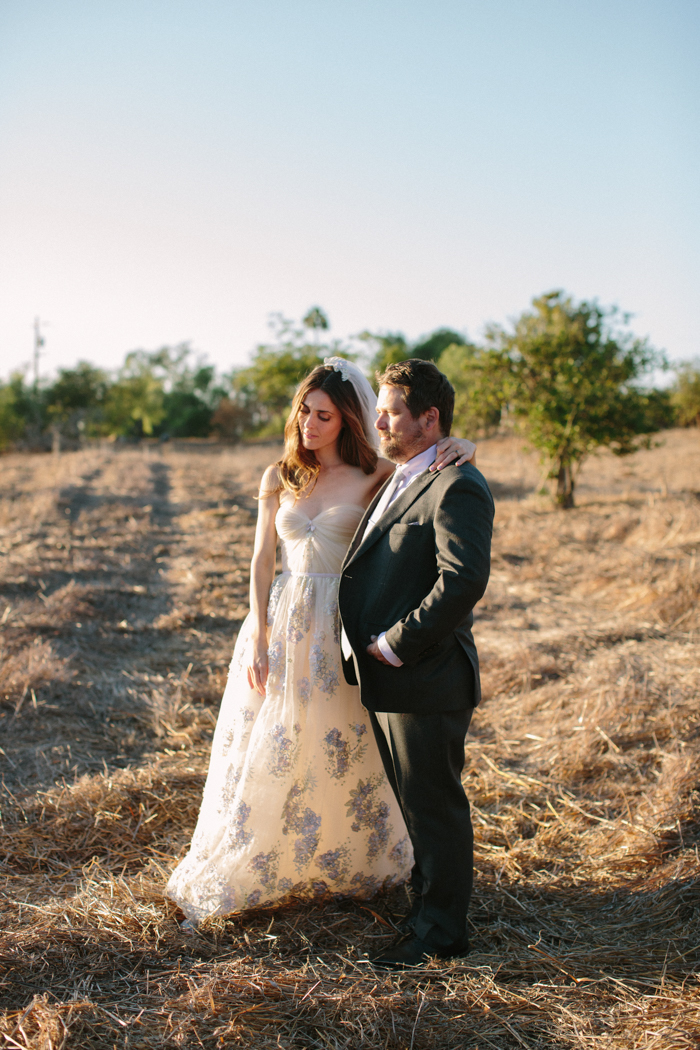 Making my dress with my mom, while visiting her at home in Bangkok, Thailand, was an adventure! We went out hunting for a fabric in a sea of endless possibilities, decided on one, and then found a designer to build it. I asked around, eventually finding a friend of a friend who makes costumes and wardrobe for everything from movies to dance shows. It was a blessing in disguise because we ended up falling on a simpler, more flattering top that suited me much more than my original, busier idea. My mom ended up making her own dress at home with the light blue fabric that never made it into my dress! For my sister's dresses, I loved the idea of a french countryside look, flow-y yet form fitted, puffy sleeves, similar fabrics but differing pastels to set them apart. I would visit the local seamstresses every day (on my mom's street in Bangkok) and do fittings, sending my sister's photos and getting their opinions. When we met up in Vista for the wedding weekend, we made small alterations. It was all a huge learning experience and ultimately worth it and so fun!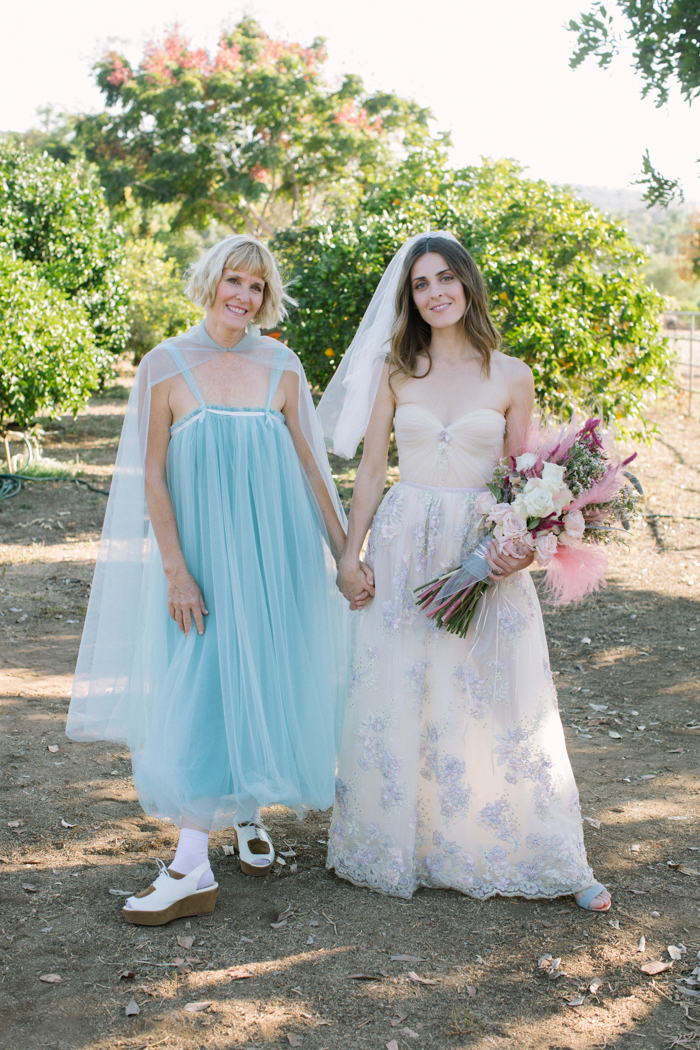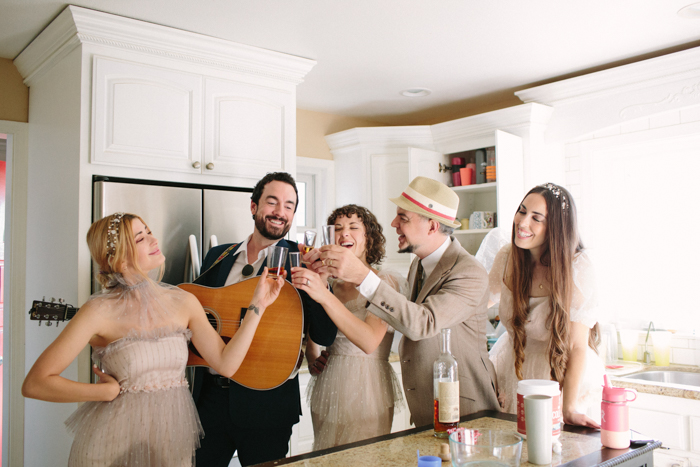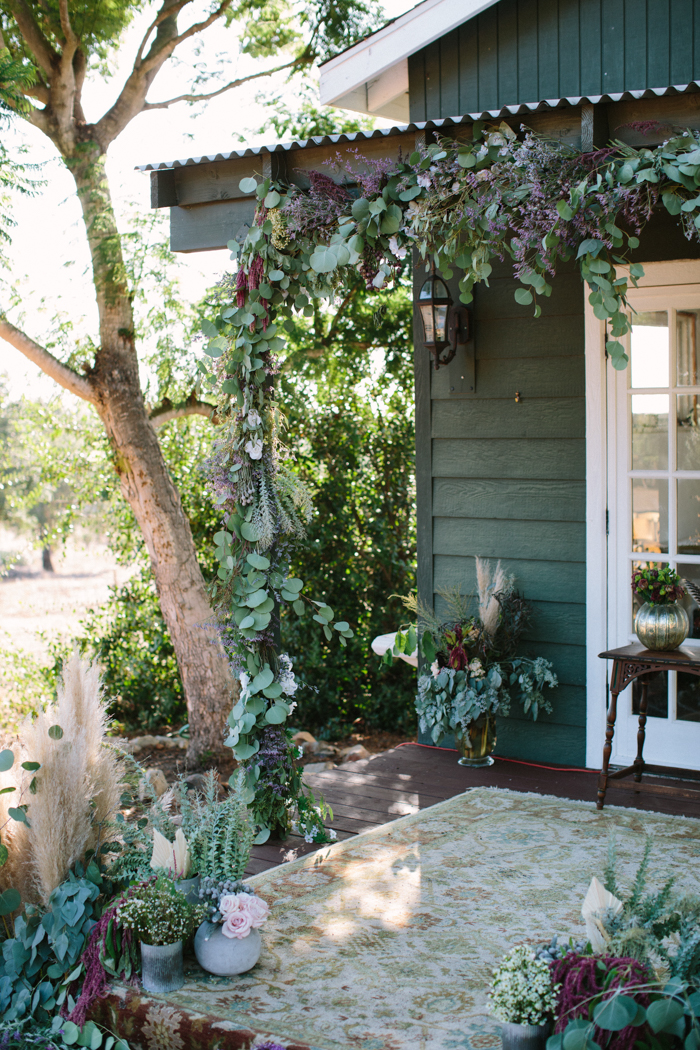 All of our siblings (Dominique's three sisters and Sean's one sister) sing, as do their husbands, so we asked them to open the ceremony with a song. Dominique arranged and recorded a four part a cappella version of "All The Right Reasons" by The Jayhawks and all four of the sisters, plus three husbands (on guitar, upright bass and percussion), blew us away with their performance.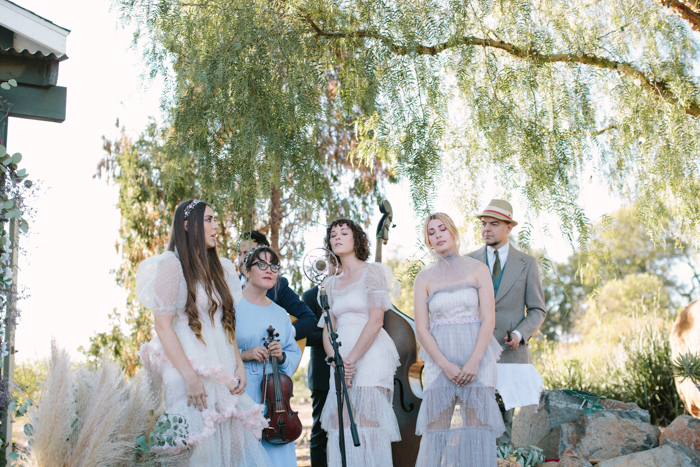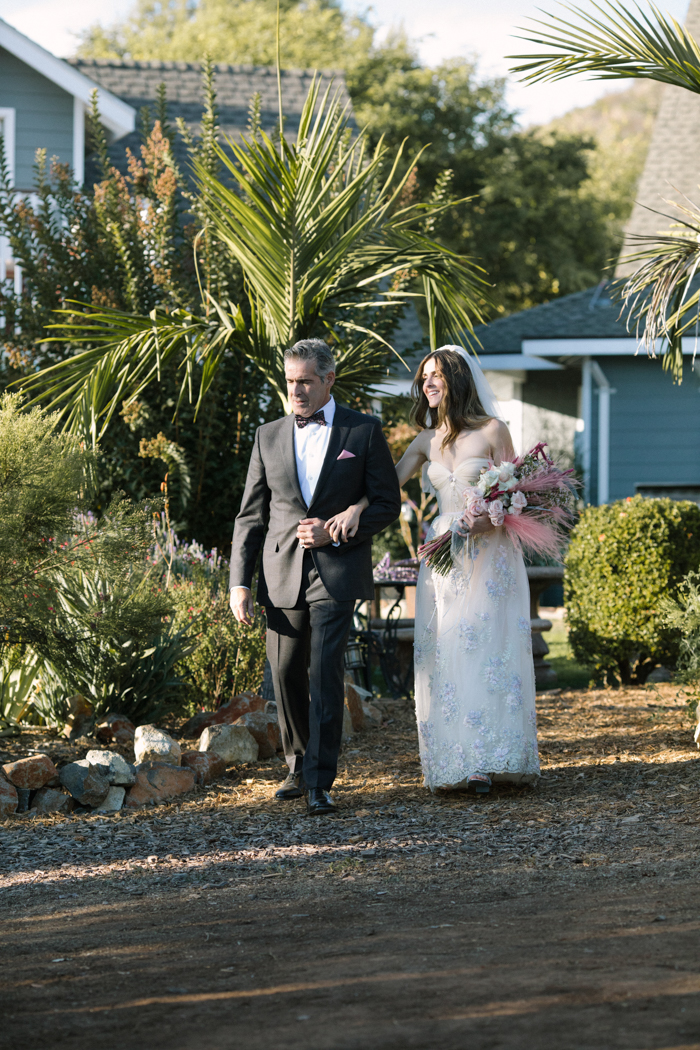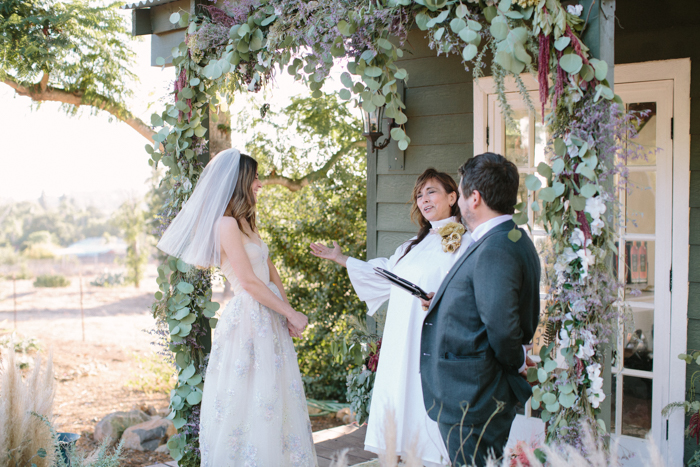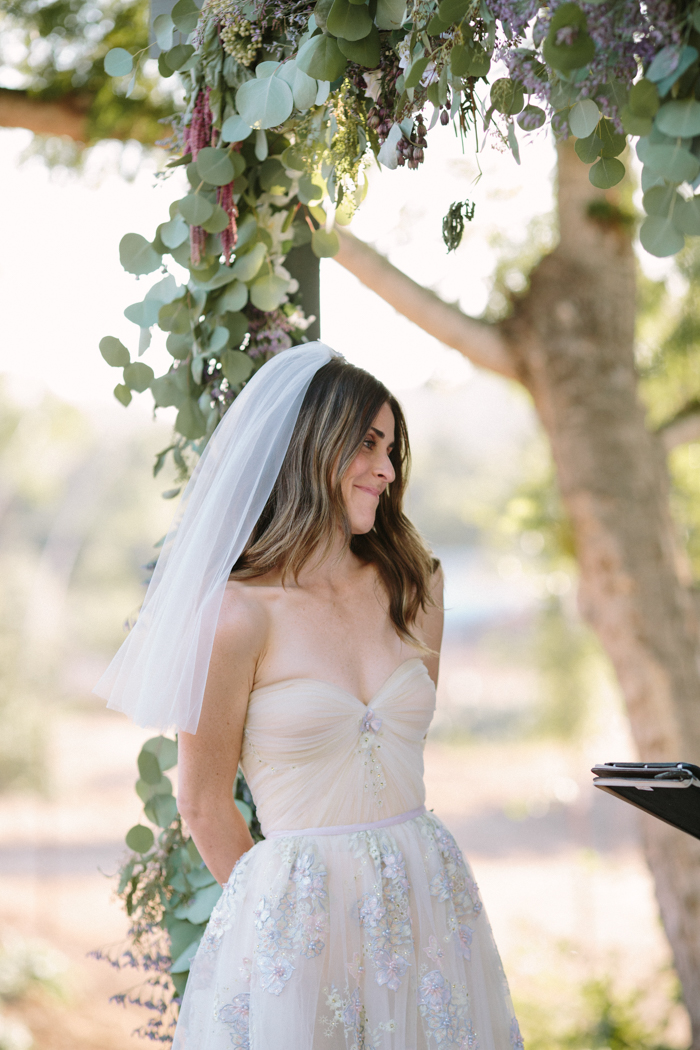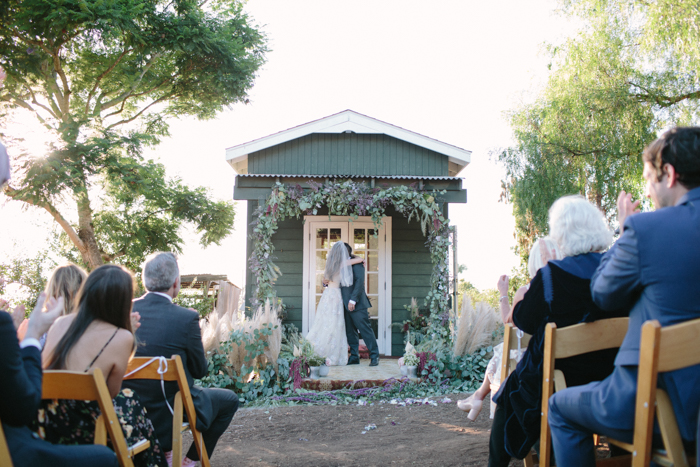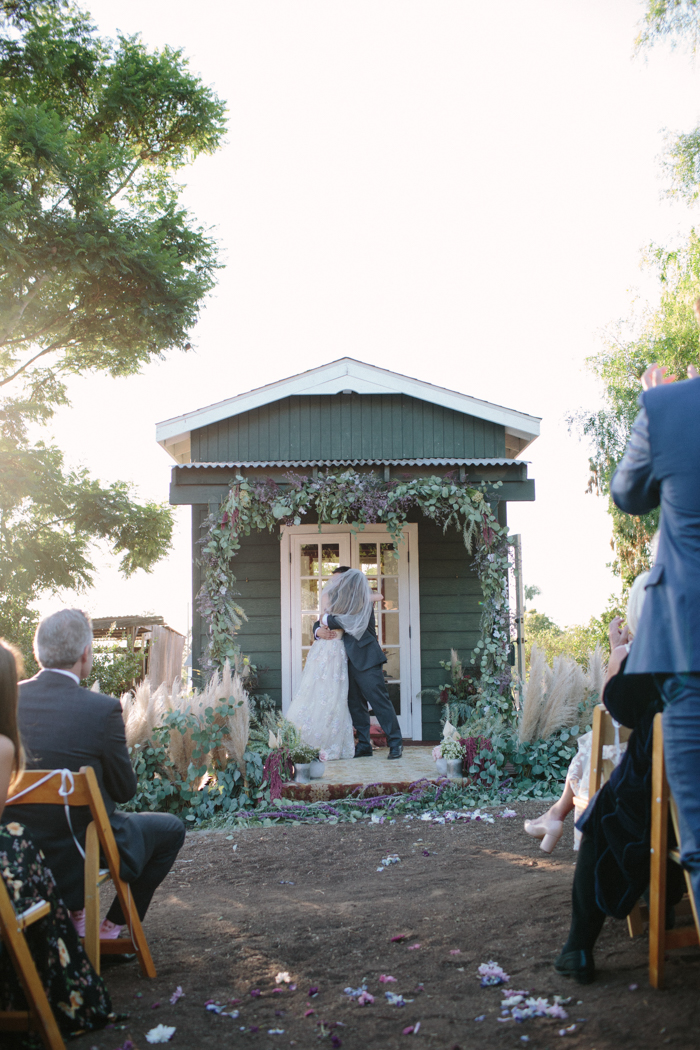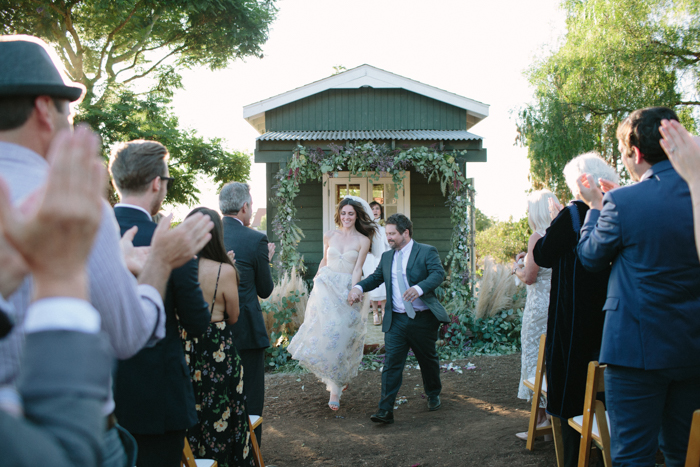 The most memorable part has to be the live music in both the ceremony and the reception, played by our friends and family members- special songs chosen by us. We joined in playing and singing on a few. At one point, our sweet friend Glen Phillips led the entire party in an a cappella sing along of "Stand By Me". The reception was followed by a fireside bluegrass jam and more instruments joined in!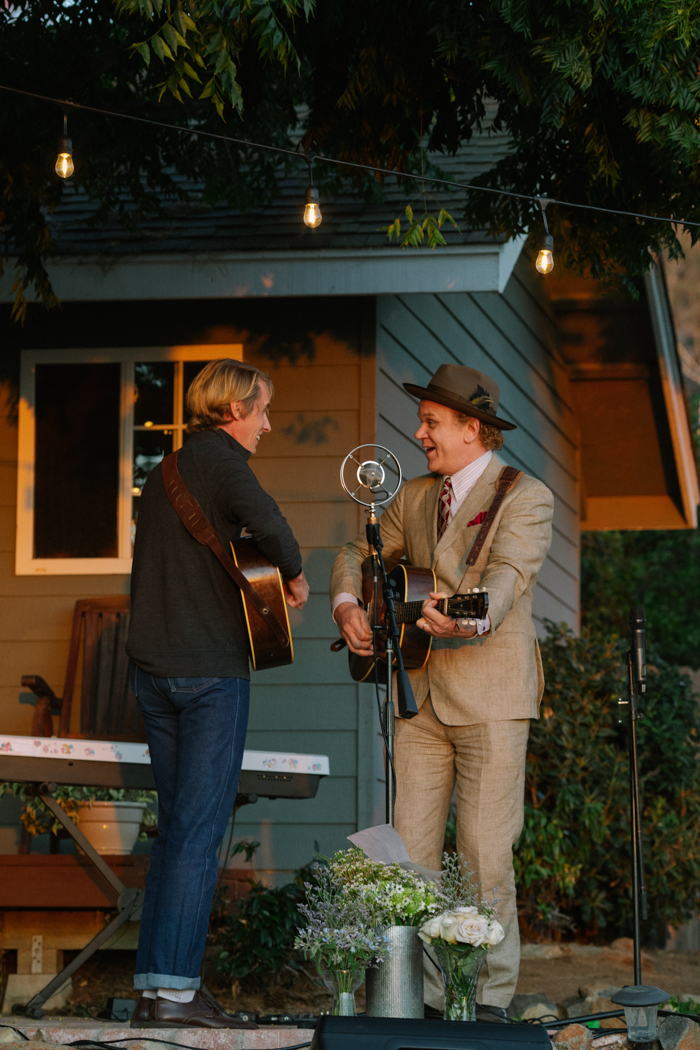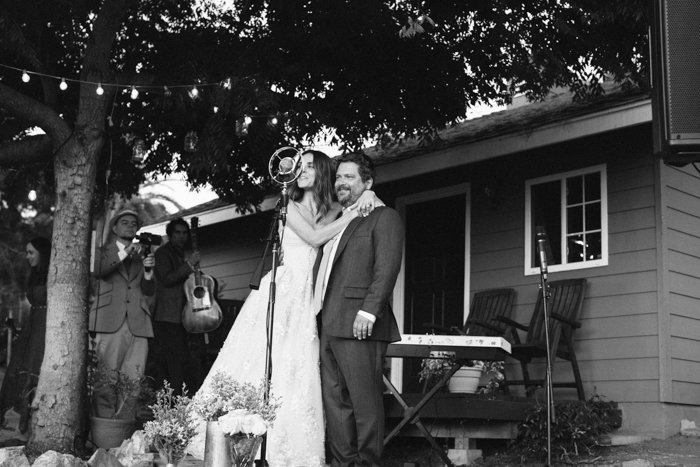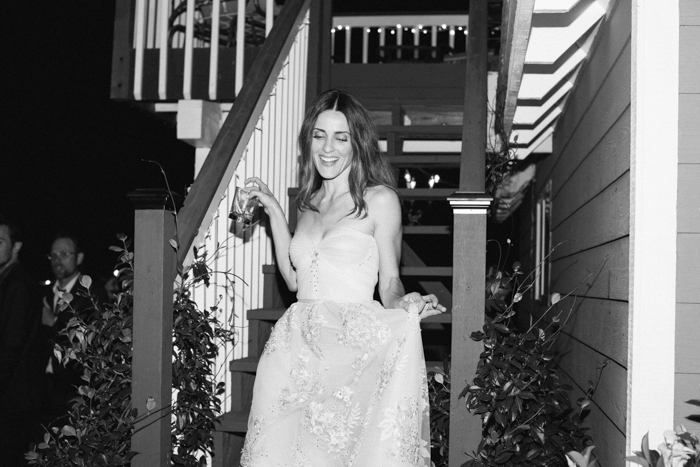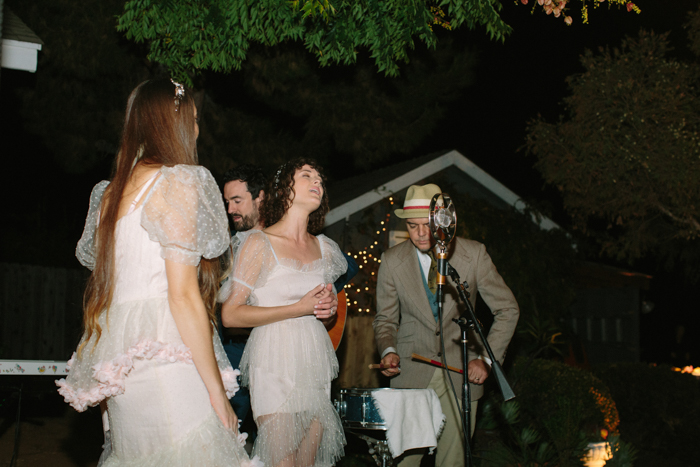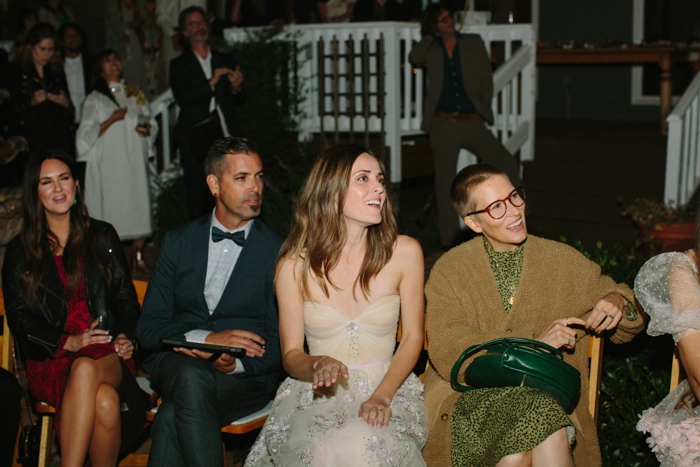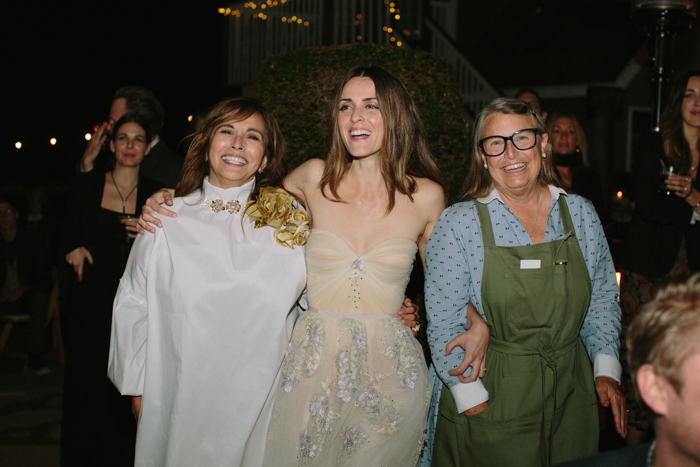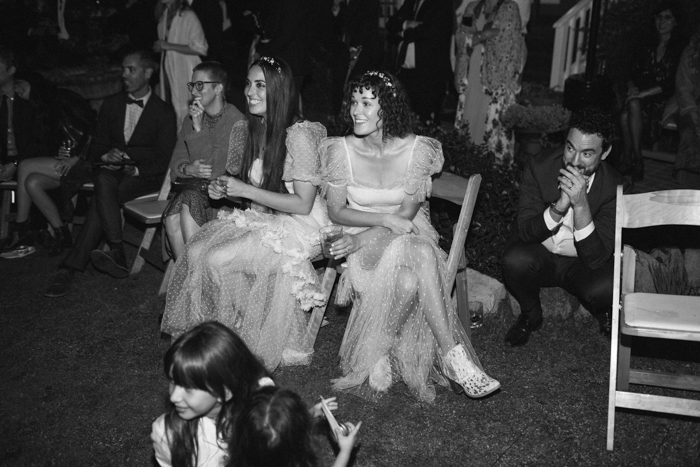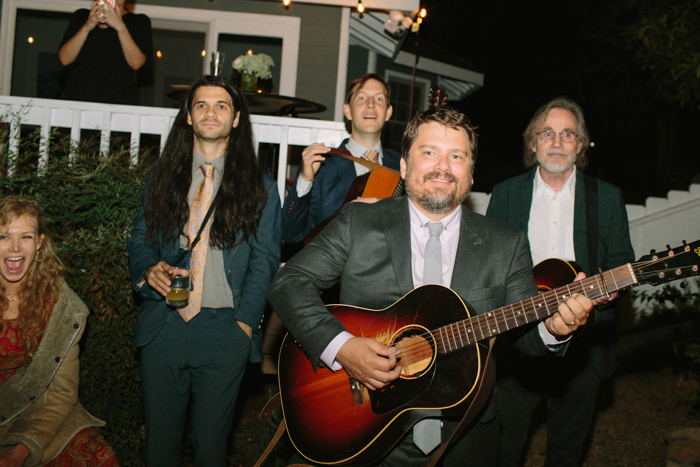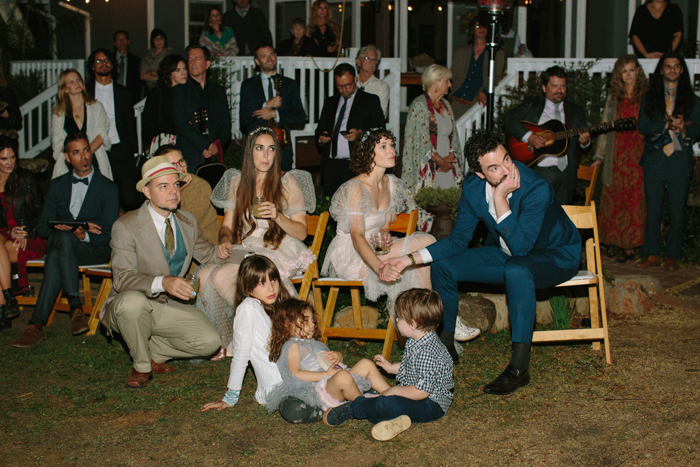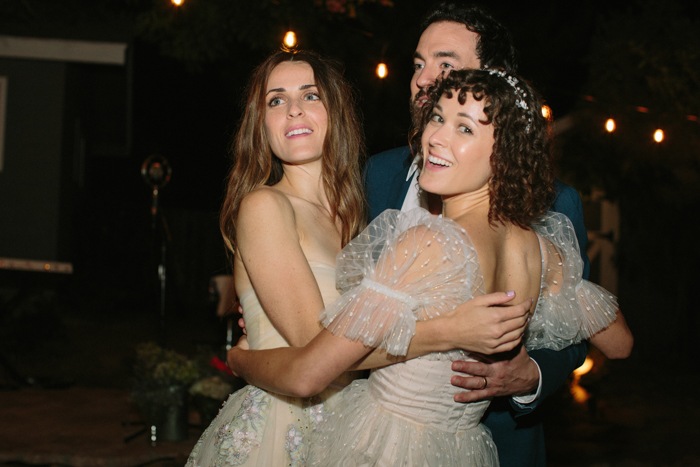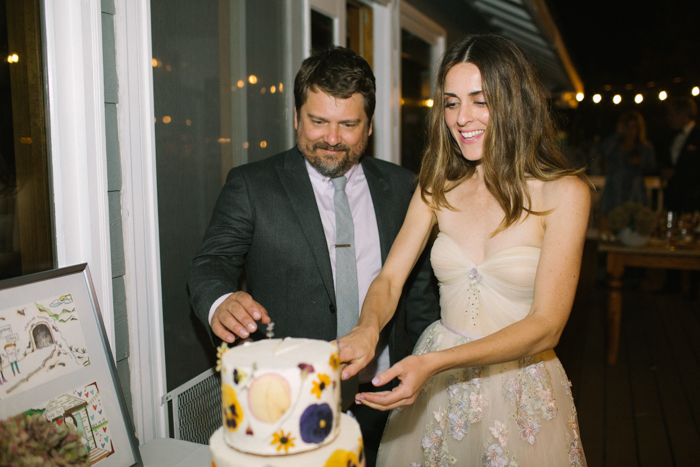 Congratulations, Dominique and Sean, and many thanks to Rad and In Love for sharing their day with Junebug! If you love these pastel wedding vibes, but sure to check out this dusty pastel Dallas wedding at The Place at Tyler.