With the holidays well underway, we are ready to bring you one of the best giveaways of the week for our fashion-minded friends! The winner of today's bridal and men's fashion accessories giveaway will receive the following:
Keep scrolling to see the incredible accessories contributed from four amazing designers and shops, and to enter to win, just head on over to their websites and leave us a comment here telling us what you adore most about these fabulous giveaways. We'll be accepting entries thorugh this Sunday, and choose our winner at random on Monday, December 23th, 2013. Happy Holidays to you, our wonderful Junebug readers!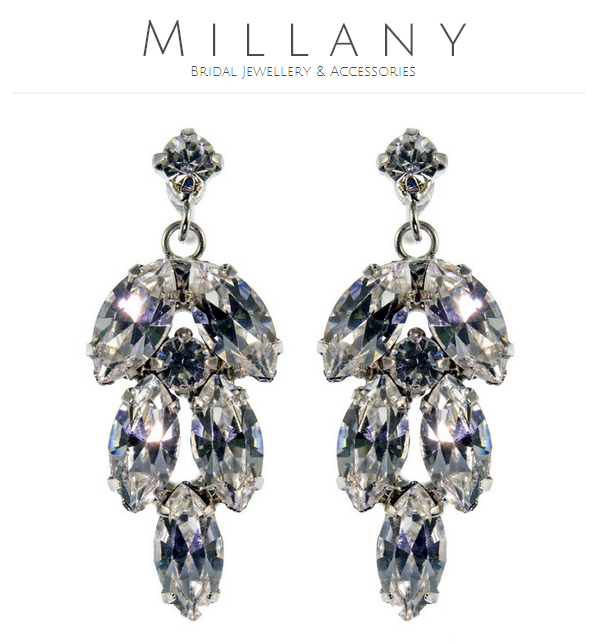 Boucheron Earrings by Stephanie Browne from Millany Bridal Jewellery & Accessories
Millany Bridal Jewellery & Accessories is giving away a pair of gorgeous earrings handmade and designed in Australia by Stephanie Browne with sparkling Swarovski crystals. A stunning addition to your bridal look, these earrings are the perfect accessory for your wedding day!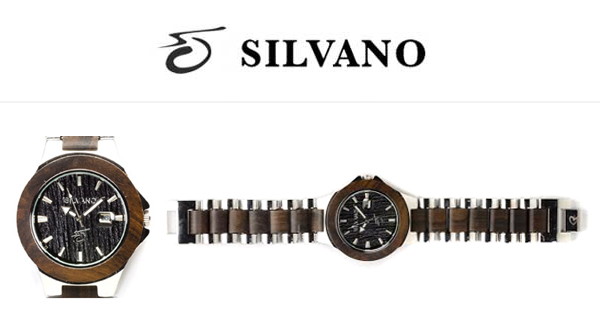 The Gracieux Watch from Silvano
Silvano is giving away a luxury watch that combines the coolness of metal and the richness of mahogany. Sophisticated and unique, the Gracieux watch is certainly a sleek addition to the modern groom's wardrobe.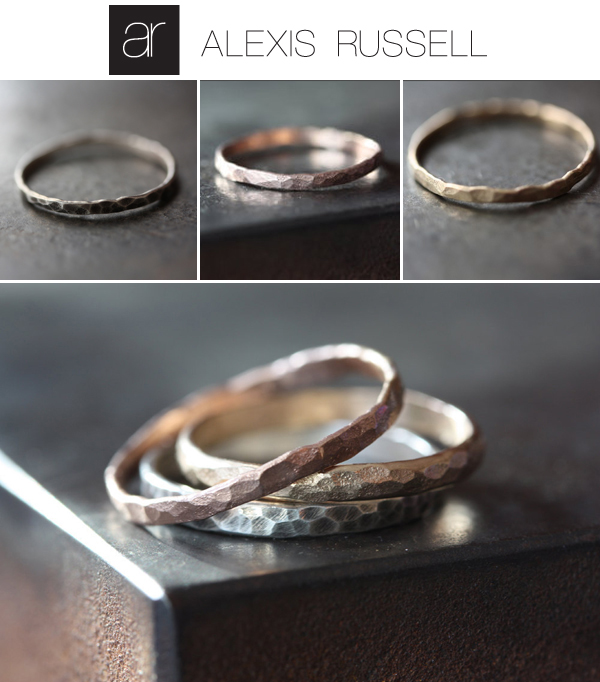 Three Stacking Bands from Alexis Russell
Alexis Russell is giving away three stacking rings, one in rose gold, one in yellow gold and one in sterling silver. These rings are perfect for layering or as a simple and organic wedding band. These bands are entirely hand forged, soldered and hammered in 14kt gold fill and sterling silver.

Share what you love about Thursday's giveaway and enter to win today! Be sure to check out our other giveaways from this week and look out for our holiday giveaway finale tomorrow! Trust us, it's worth waiting for!