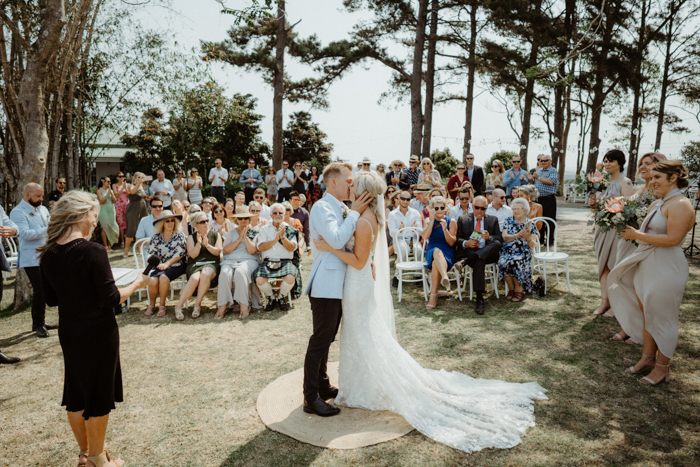 After Ilea and Callum's original wedding plans were altered due to a fire at the venue, their awesome team of community and vendors joined together to make sure they still had a most breathtaking day at Byron View Farm! You can tell by the amazing photos Van Middleton Photography captured that this couple wanted their friends and family at the center of their day. We love how they had everyone arrive for a pre-ceremony reveal and drinks, as well as a ceremony set-up that allowed for their loved ones to be the backdrop of their first kiss! The couple also allowed their daughter to roam freely throughout the ceremony — making for some truly magical moments between the family of three. Aside from the sentimental moments, we also love this couple's choice of minimal decor and touches of light blue throughout! If you've been dreaming of a laid-back and casual wedding day, this one is for you!
The Couple:
Ilea & Callum
The Wedding:
Byron View Farm, Byron Bay, New South Wales, Australia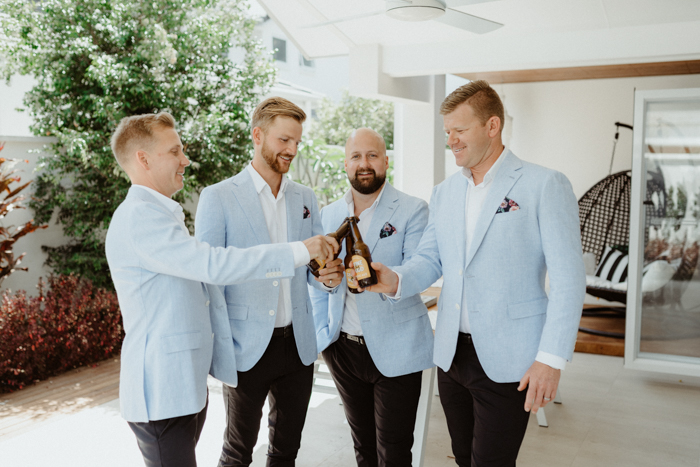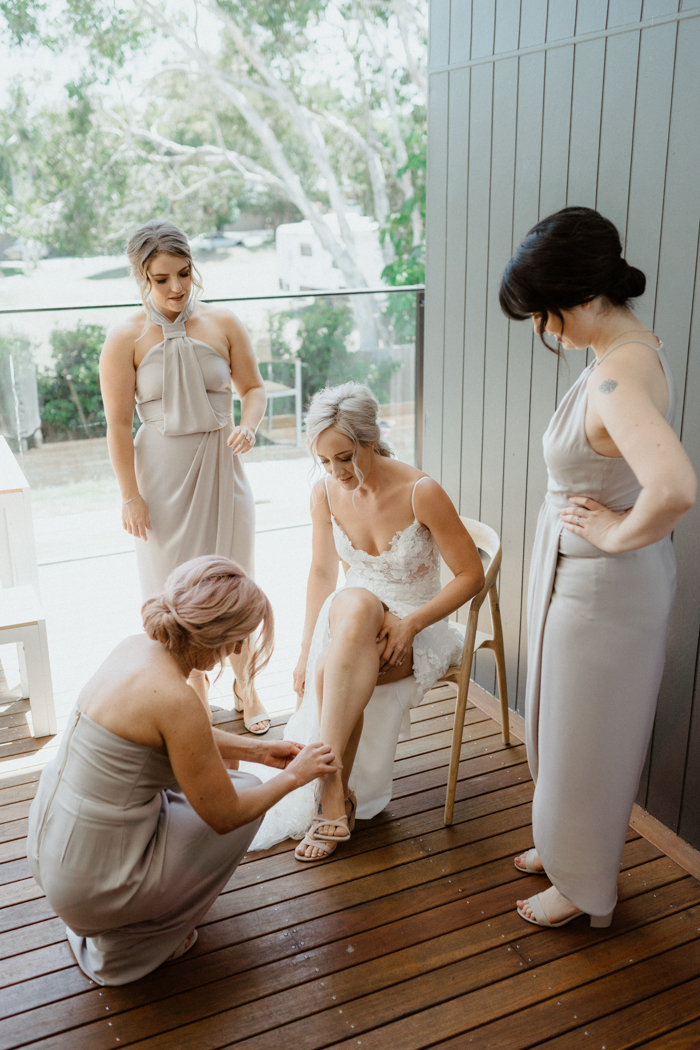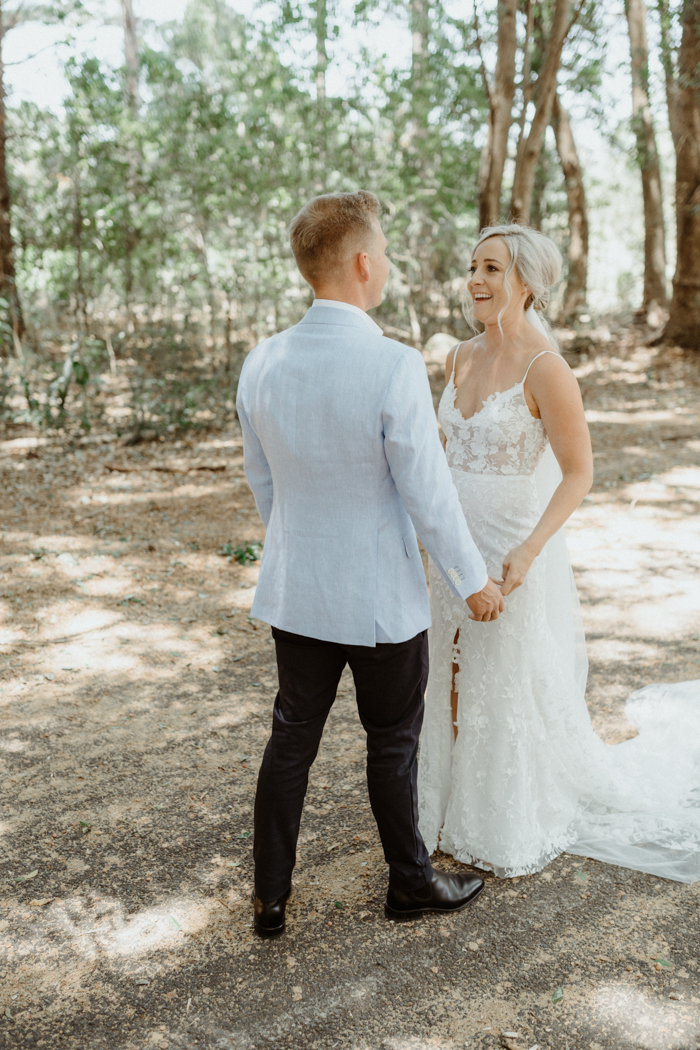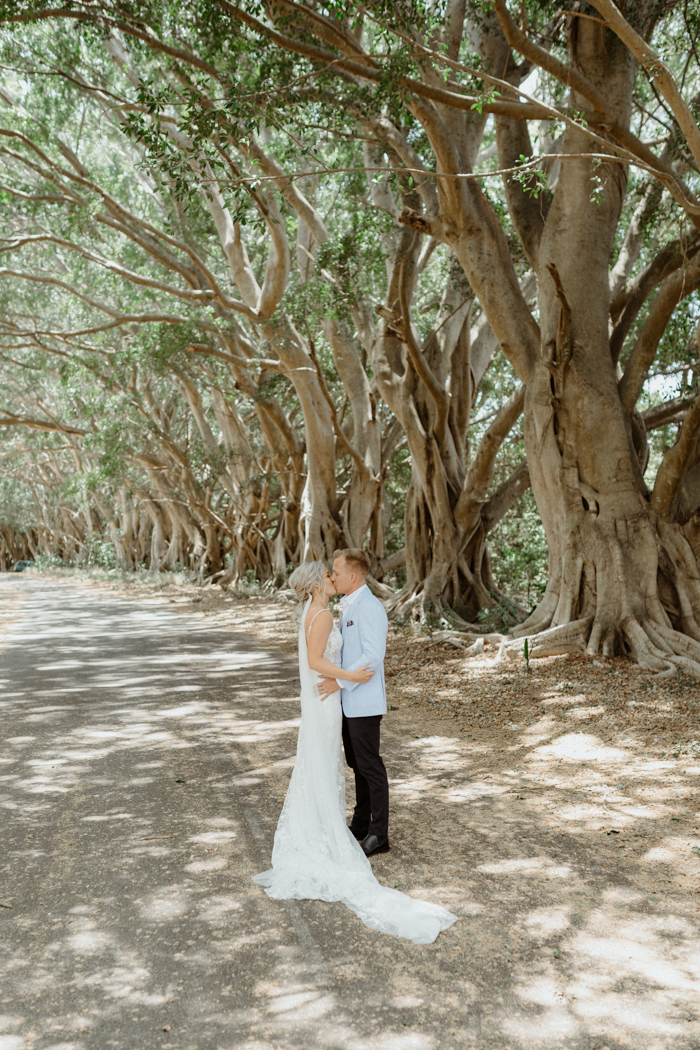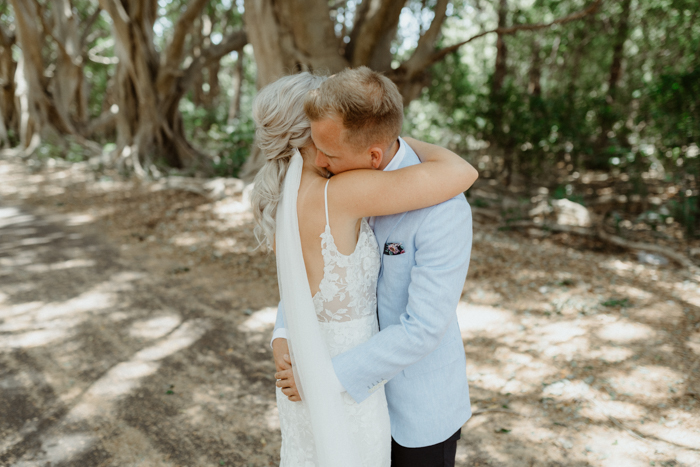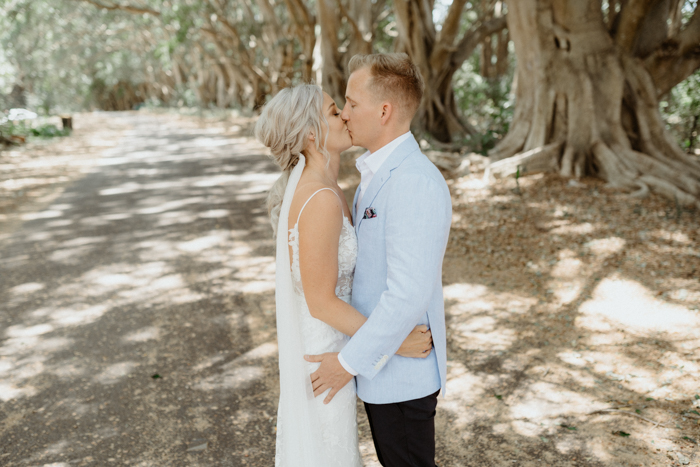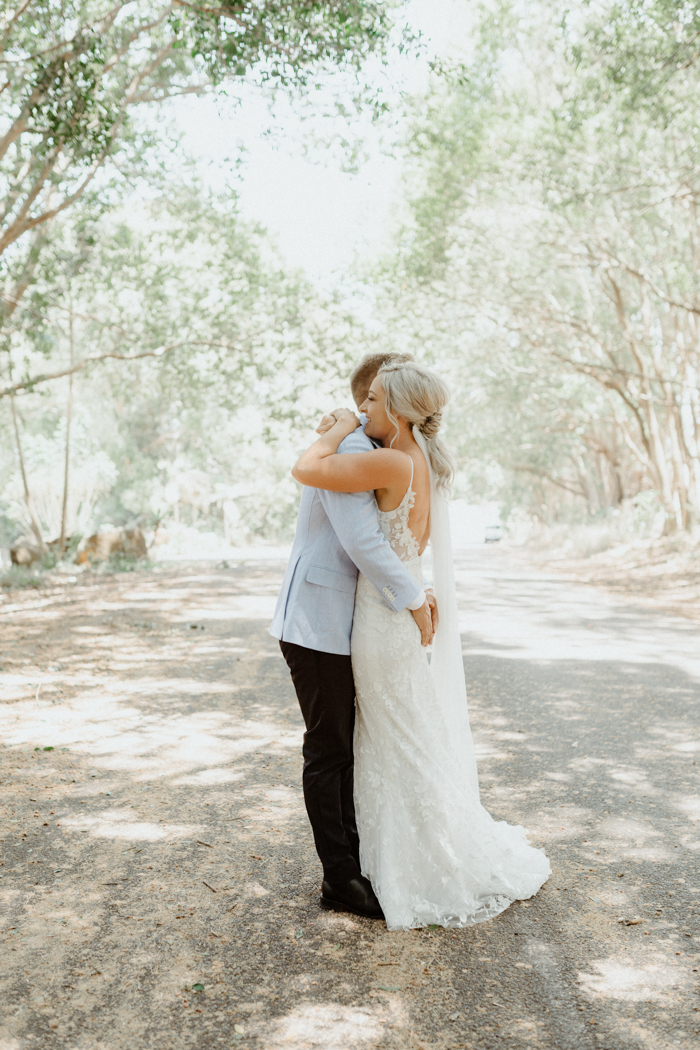 We had a destination wedding, this was due to my husband being from New Zealand and having most of his guests living either international or interstate. So the most important part to us was firstly making our wedding a holiday where we could spend time with family before and after the wedding and secondly spending as much time with them on the day. This is why we chose to have a reveal prior to the ceremony. This part of the day gave us a very special moment alone together but also gave us the time throughout the wedding day to celebrate with our family and friends without having to be whisked away for photos.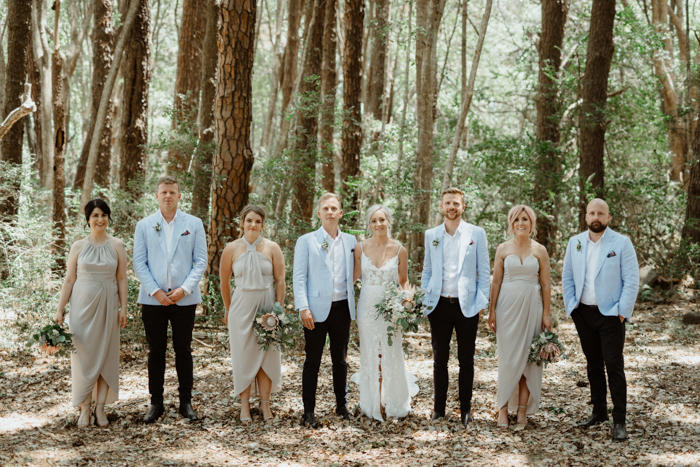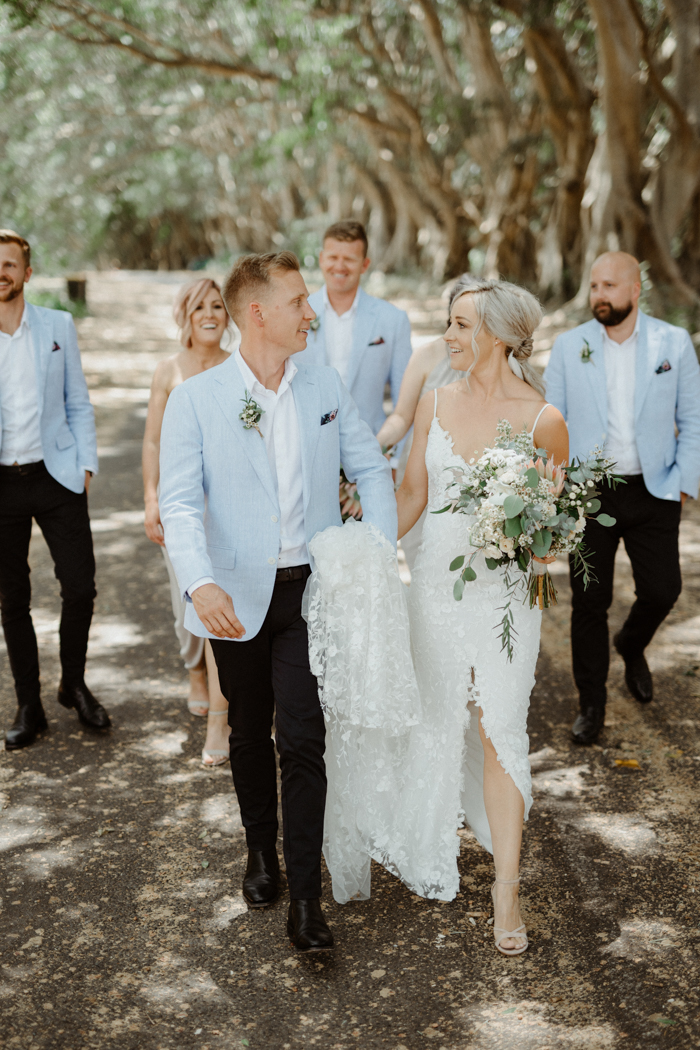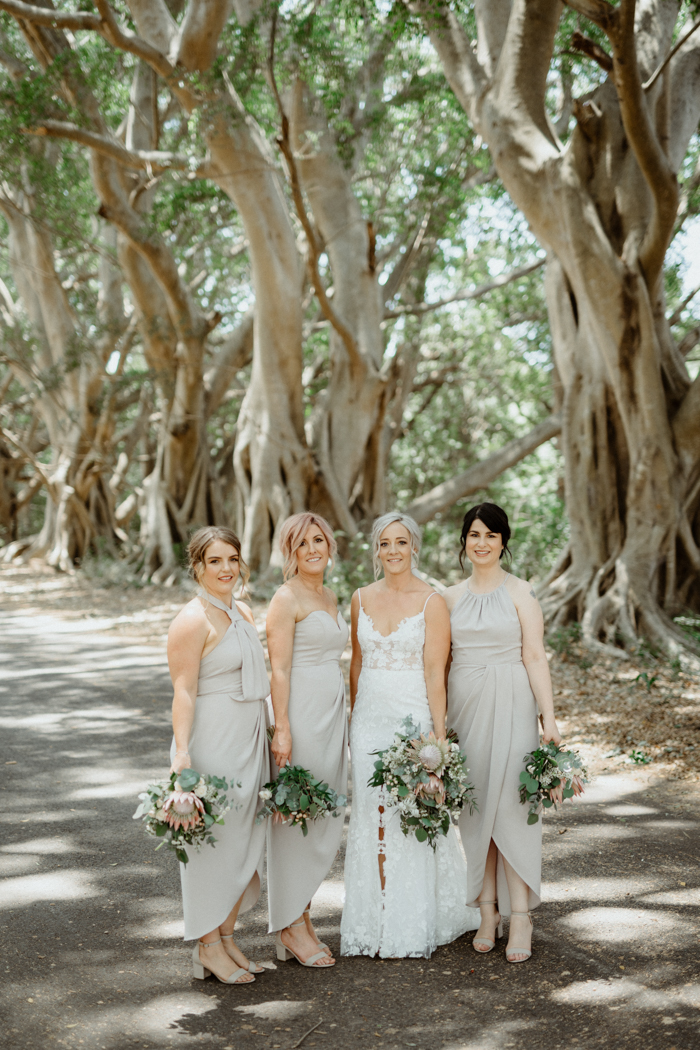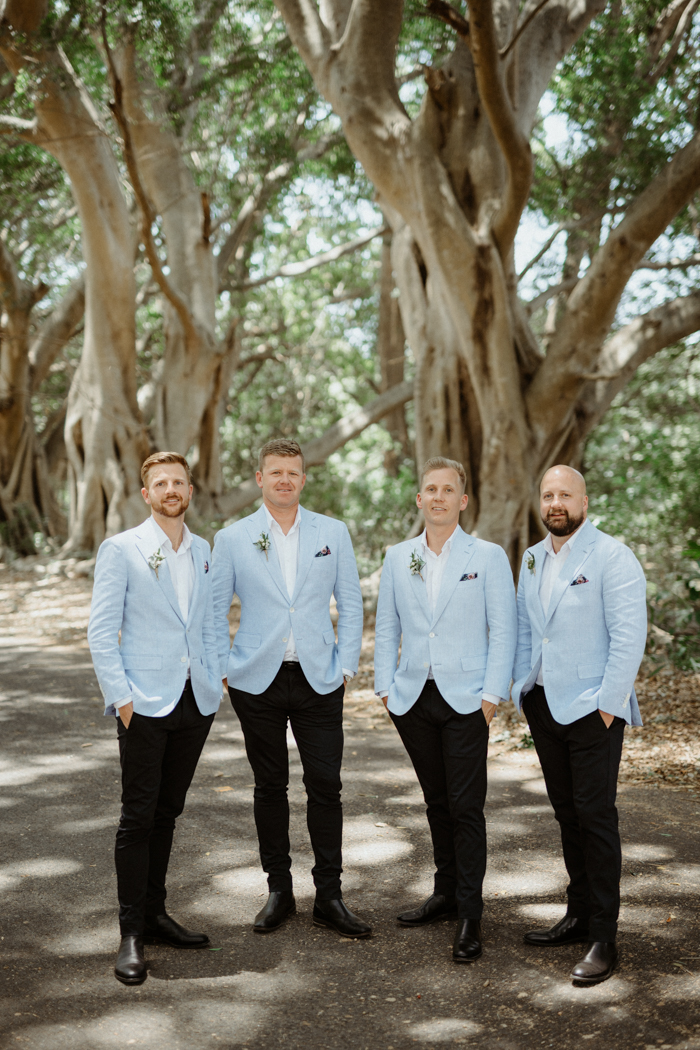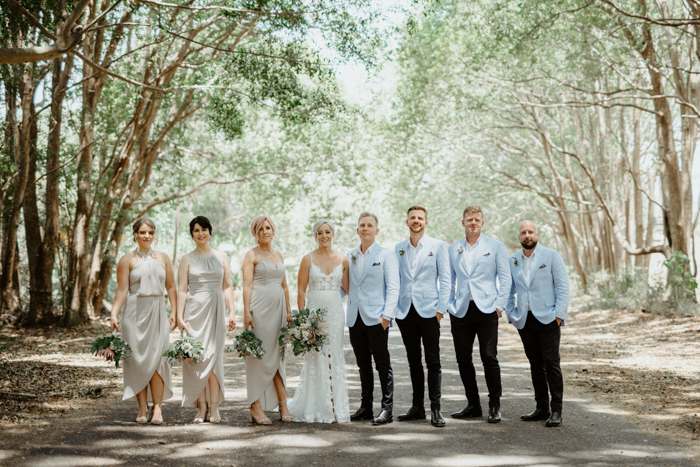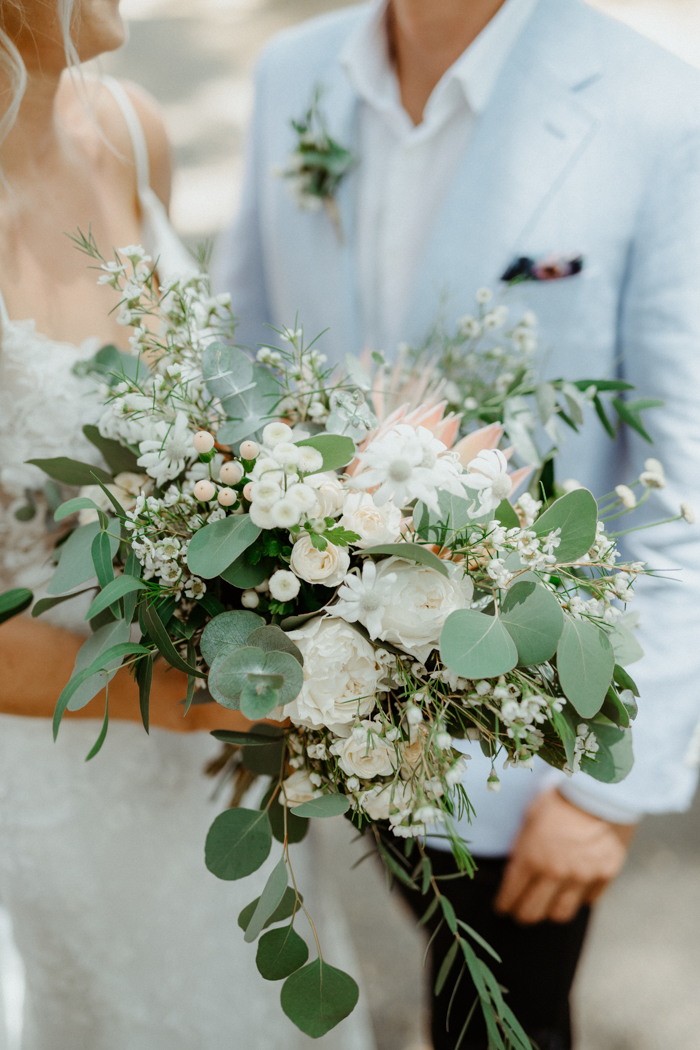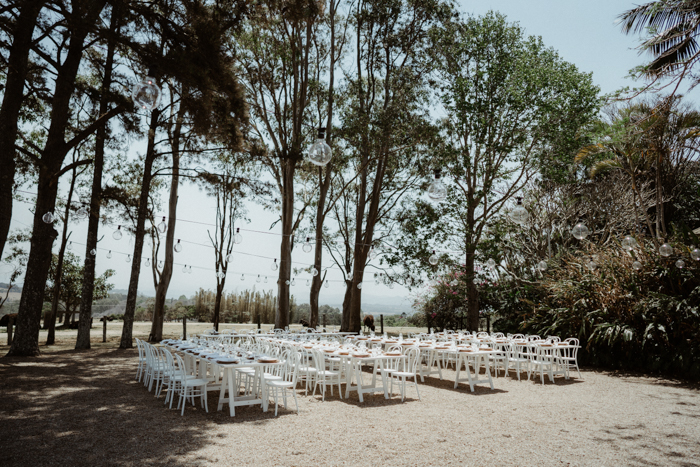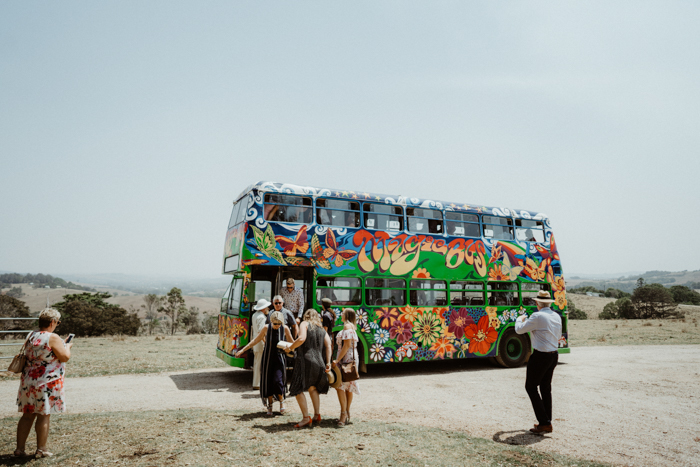 Our wedding had such a relaxed vibe. It was all about our beautiful little family of three joining as one in front our favourite people. We kept decorations to the minimal and let the beautiful scenery and setting of The Byron View Farm speak for itself. If we had to sum it up I would say relaxed, rustic and romantic.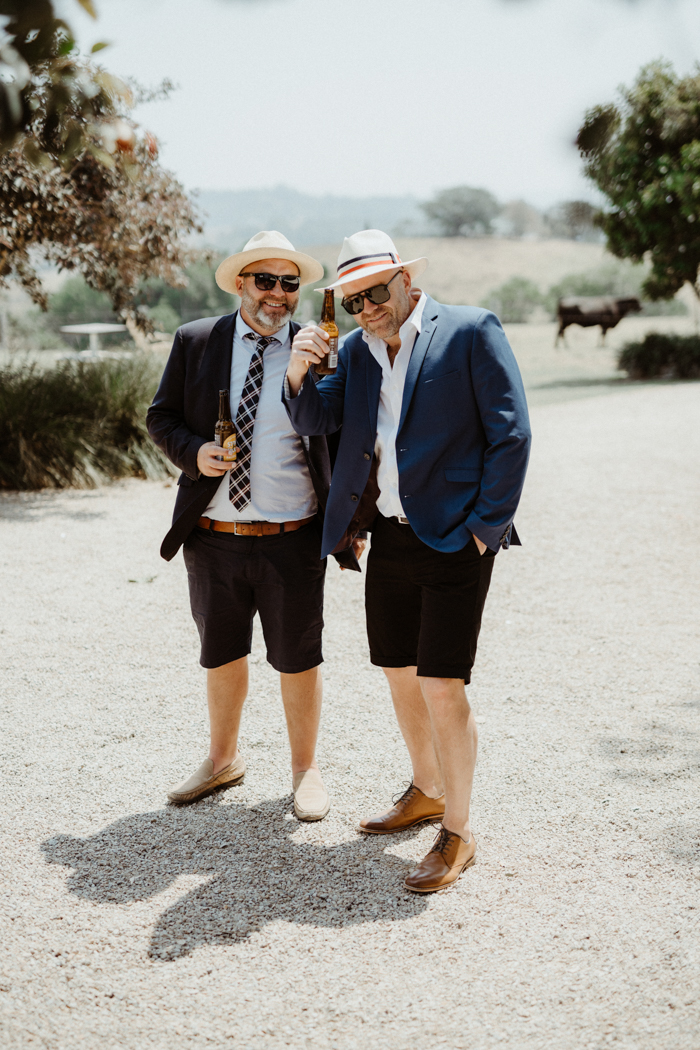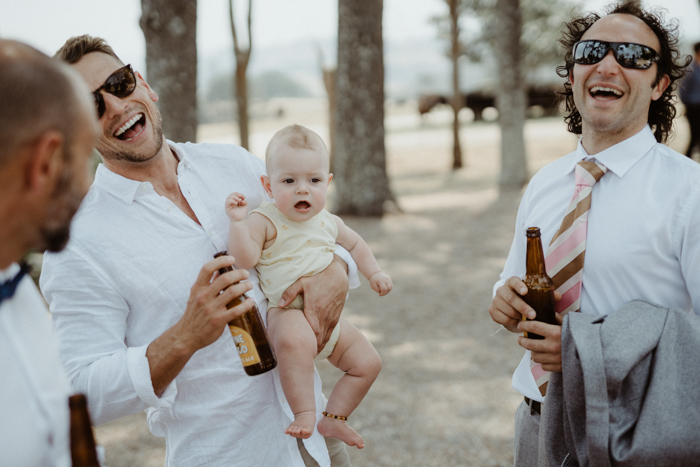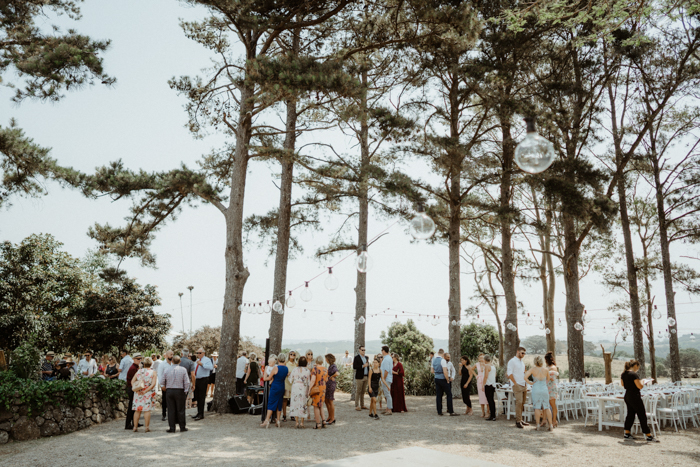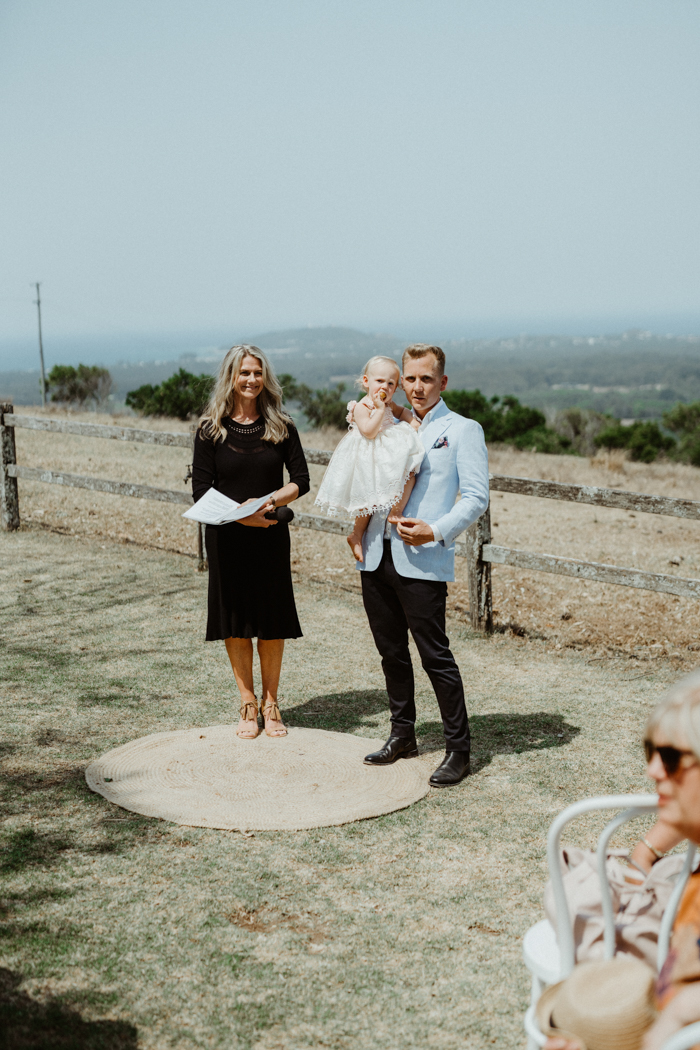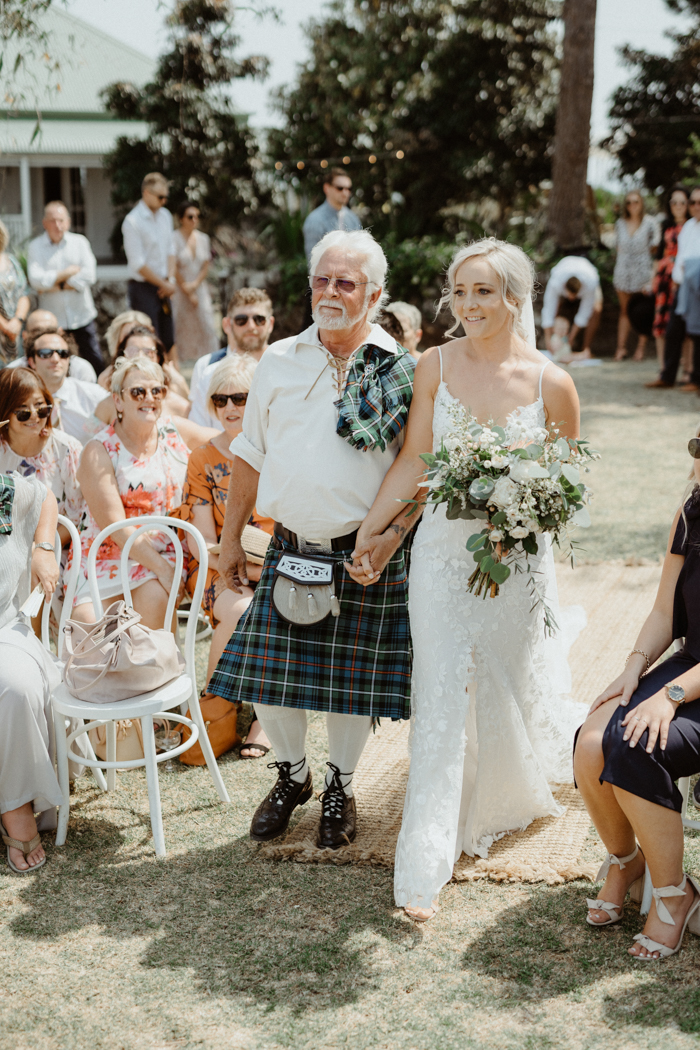 The ceremony was absolutely perfect. We had the beautiful Kim Morrison as our celebrant which made the words spoken deeply meaningful and at times uplifting and funny . Our little girl Maisie, who at the time was 15 months, was free to explore as the ceremony took place. This was part alone made it even more special, she would cuddle with mom, then cuddle with dad, walk up the isle, wave at the crowd or empty paddock. This made it so loving and intimate. We will cherish those memories forever.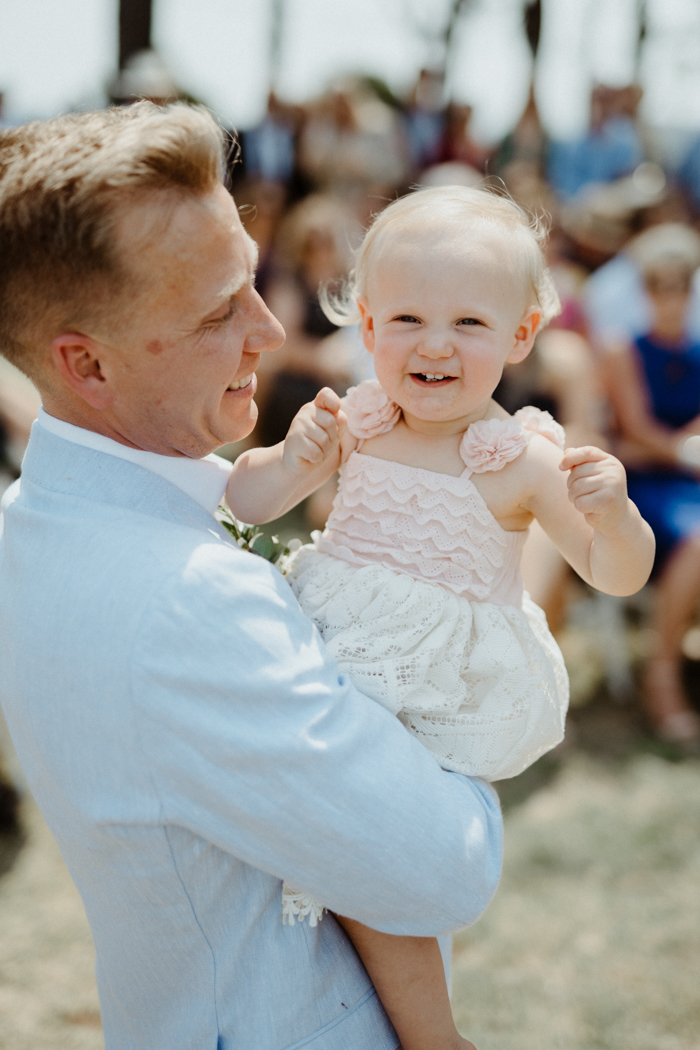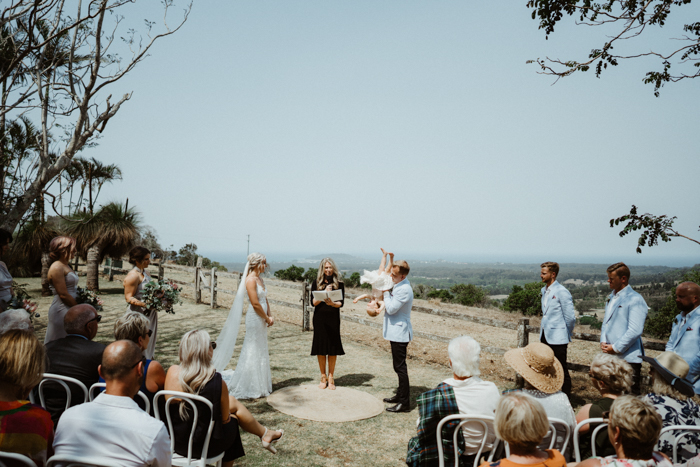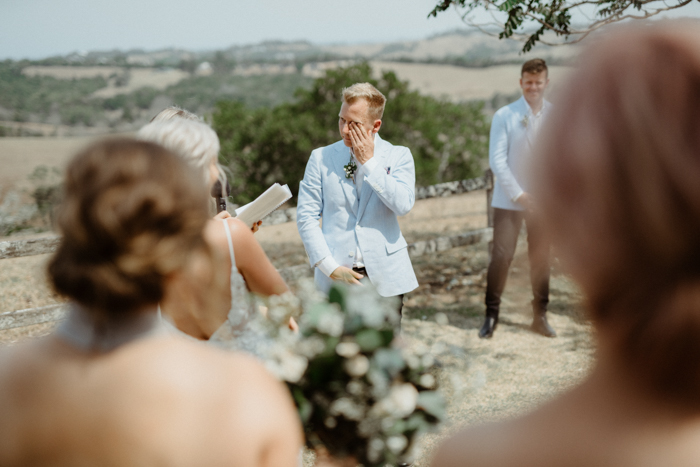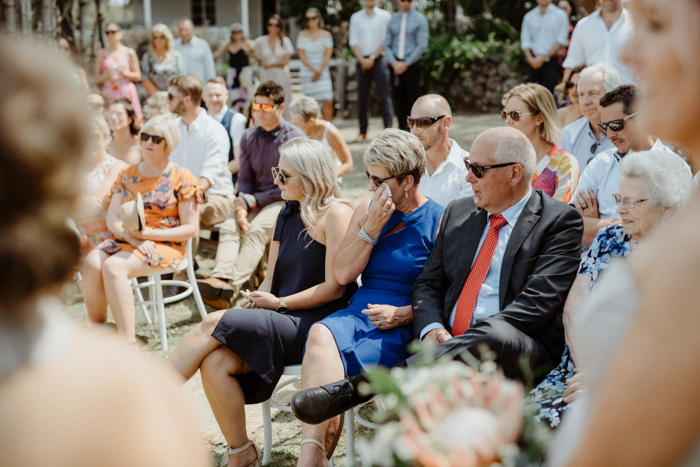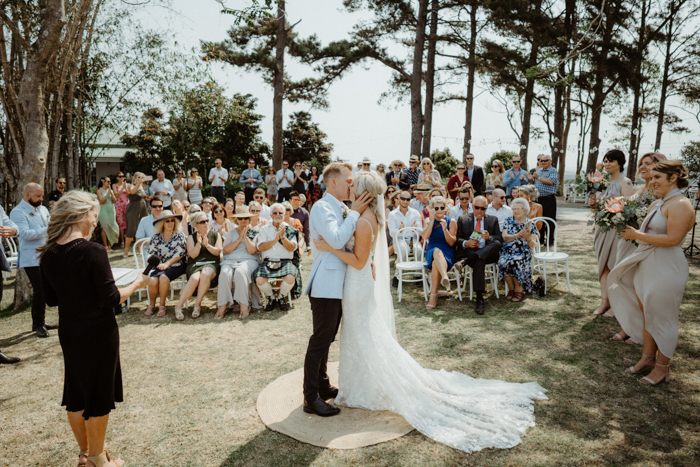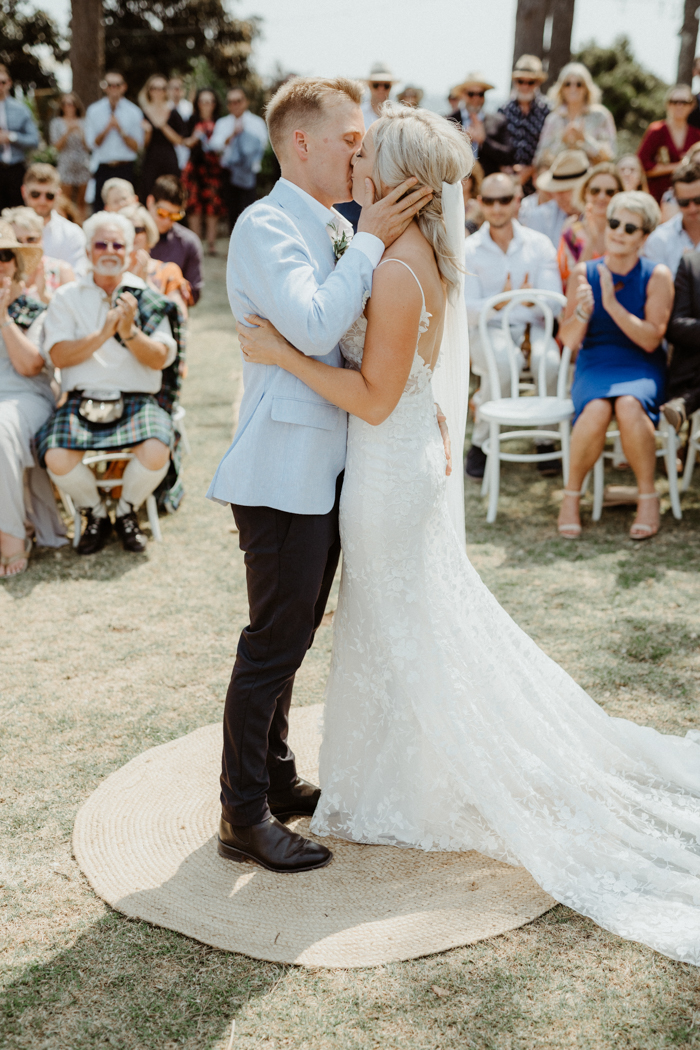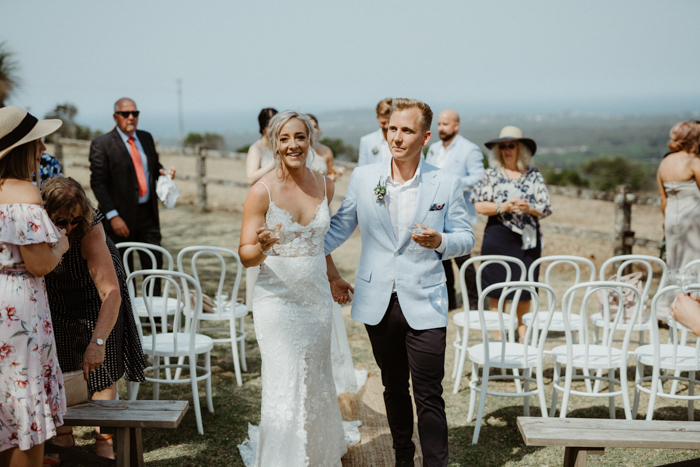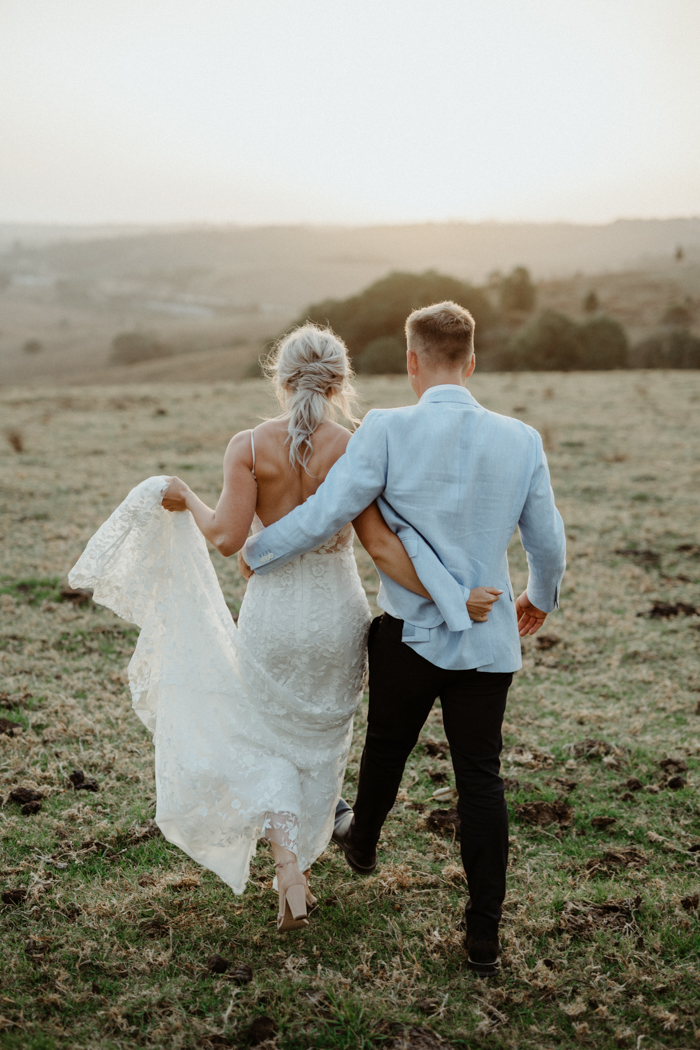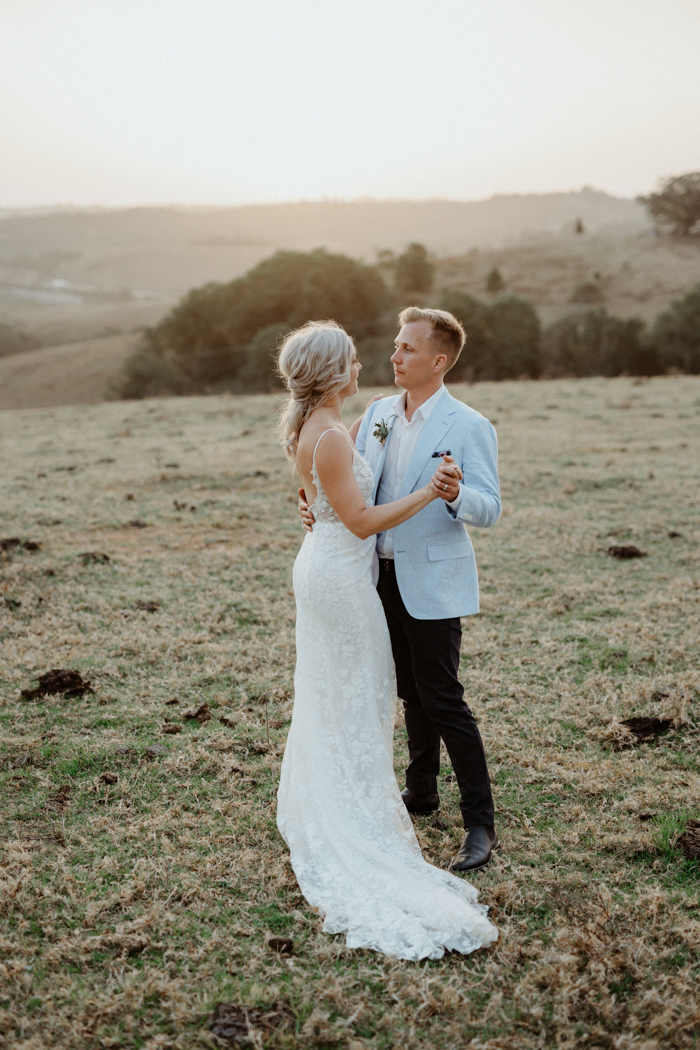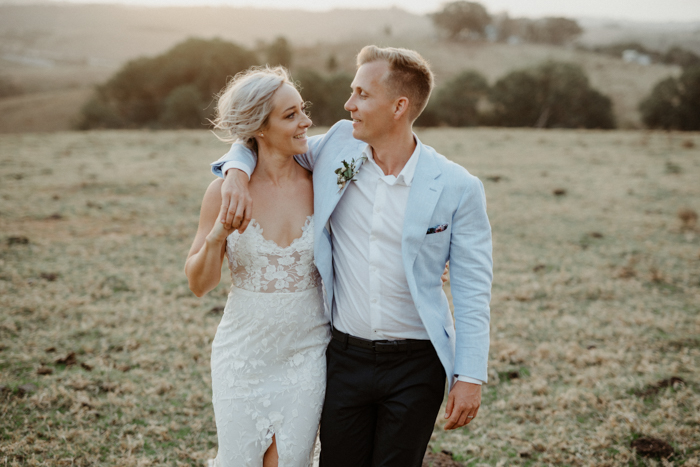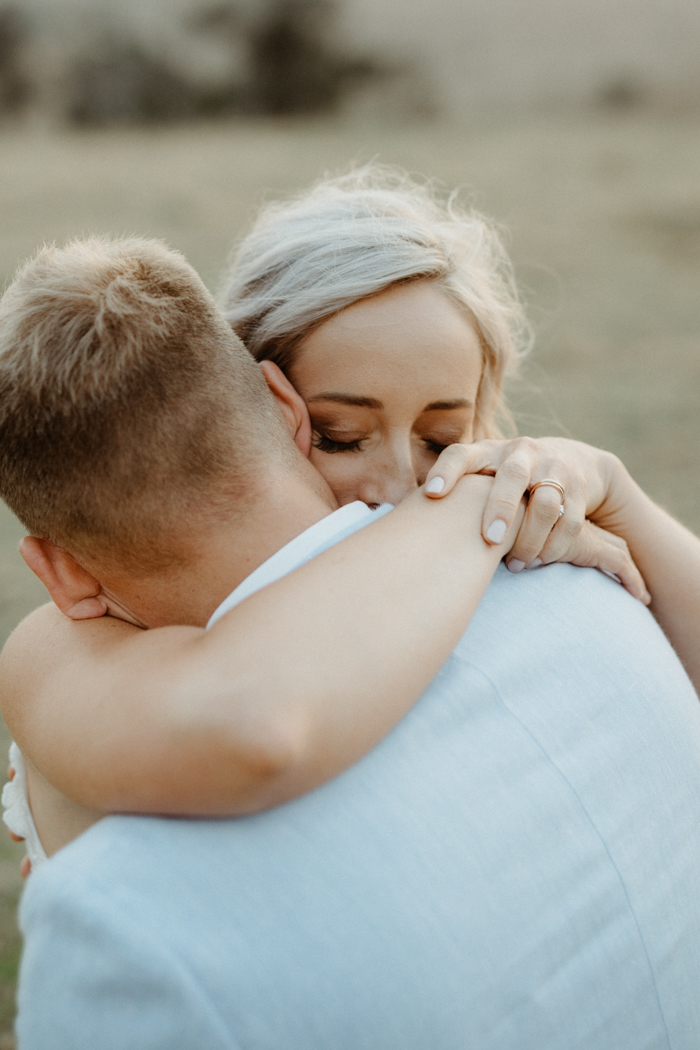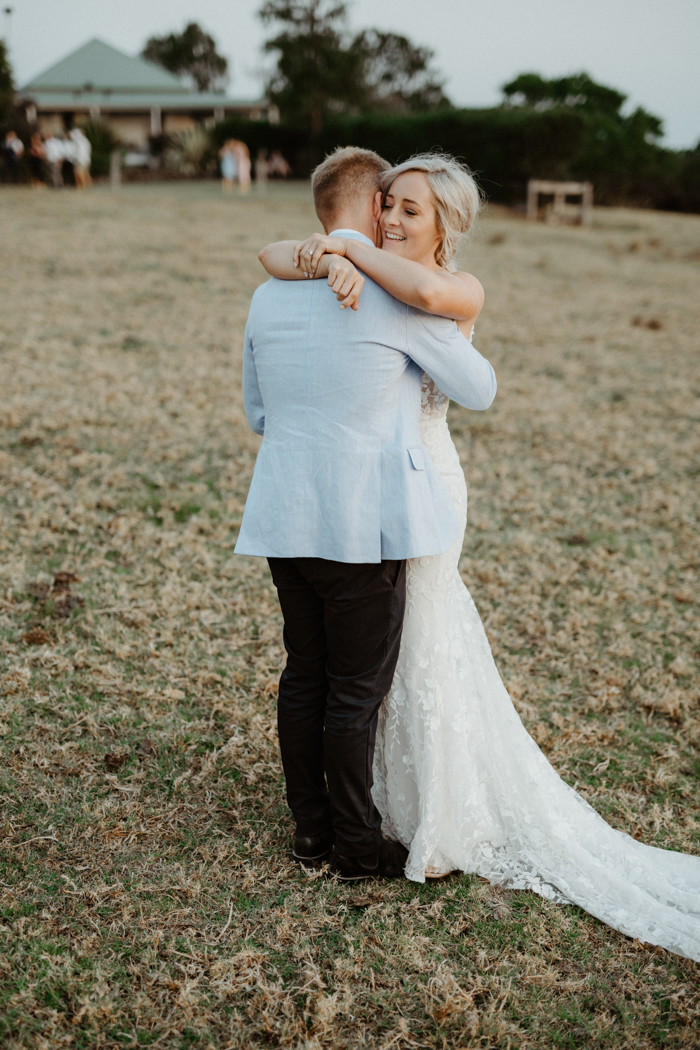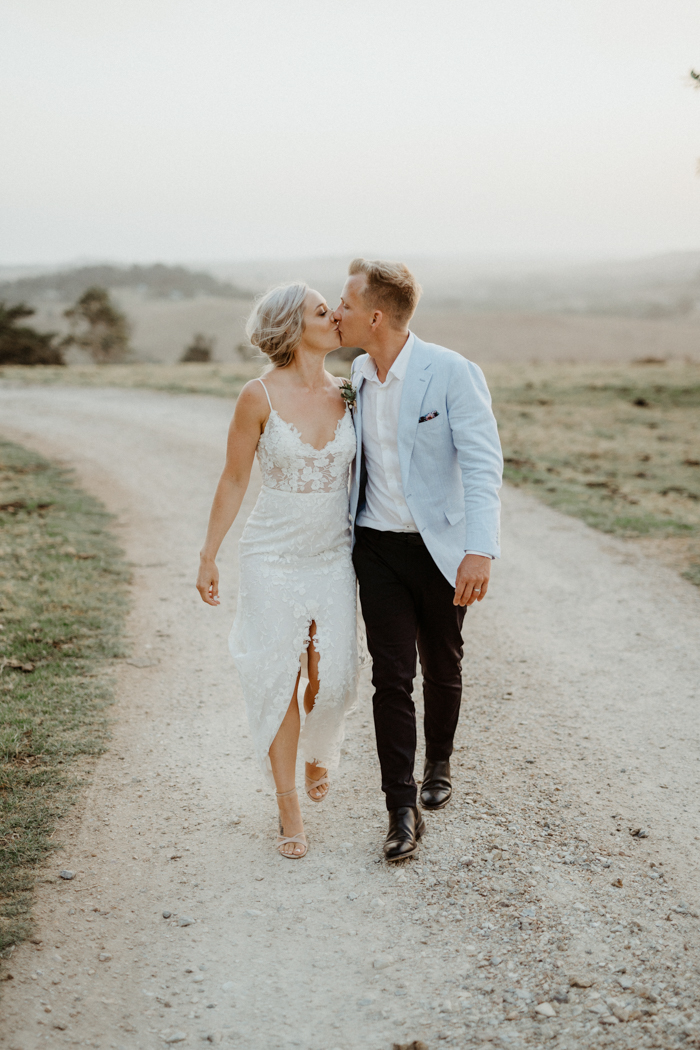 JUNEBUG TIP:
Make sure to sneak away for some alone time, just the two of you. This can be the perfect excuse to get some breathtaking sunset photos, too!
RECOMMENDED READING: 10 Ways to be More Present on Your Wedding Day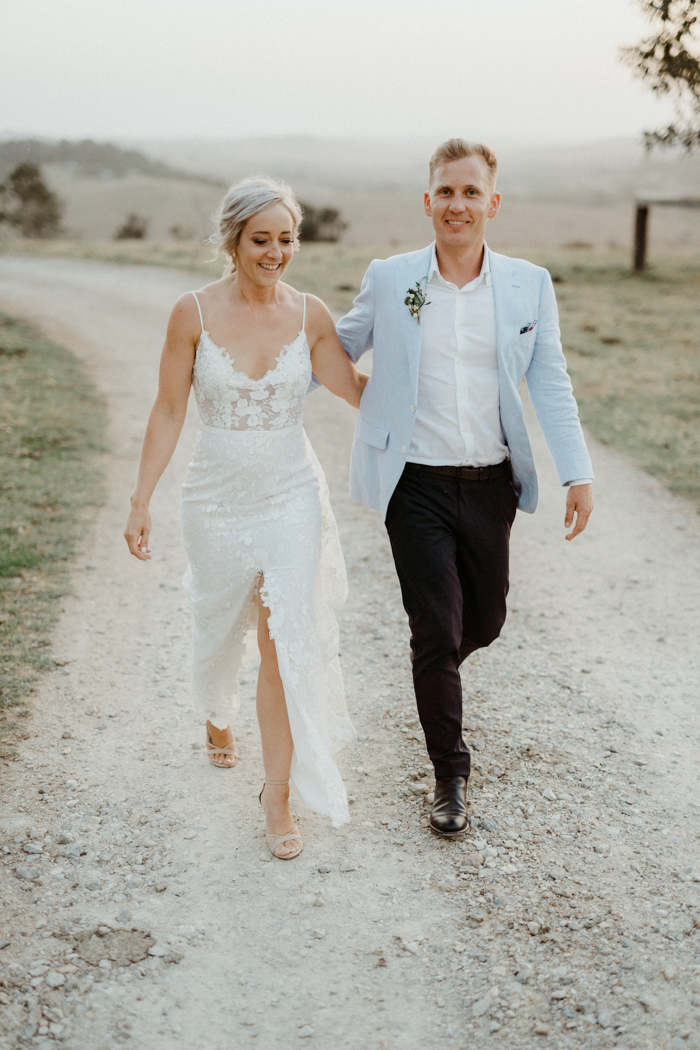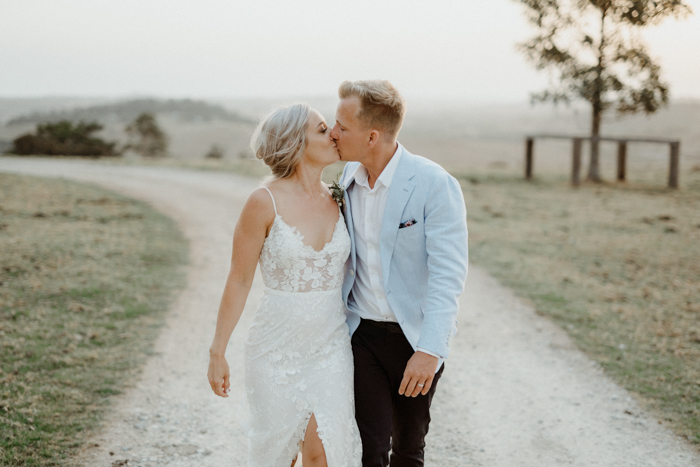 Van Middleton was the best photographer. It was honestly like he was one of the guests, he has this incredible ability to blend into the celebration which made the day even better. He captured some amazing moments in time that we are so grateful for. It was one of the best joys of our lives seeing our day through his lens.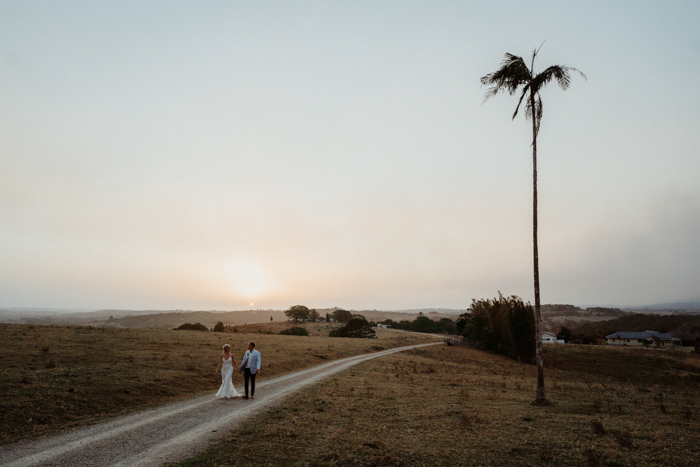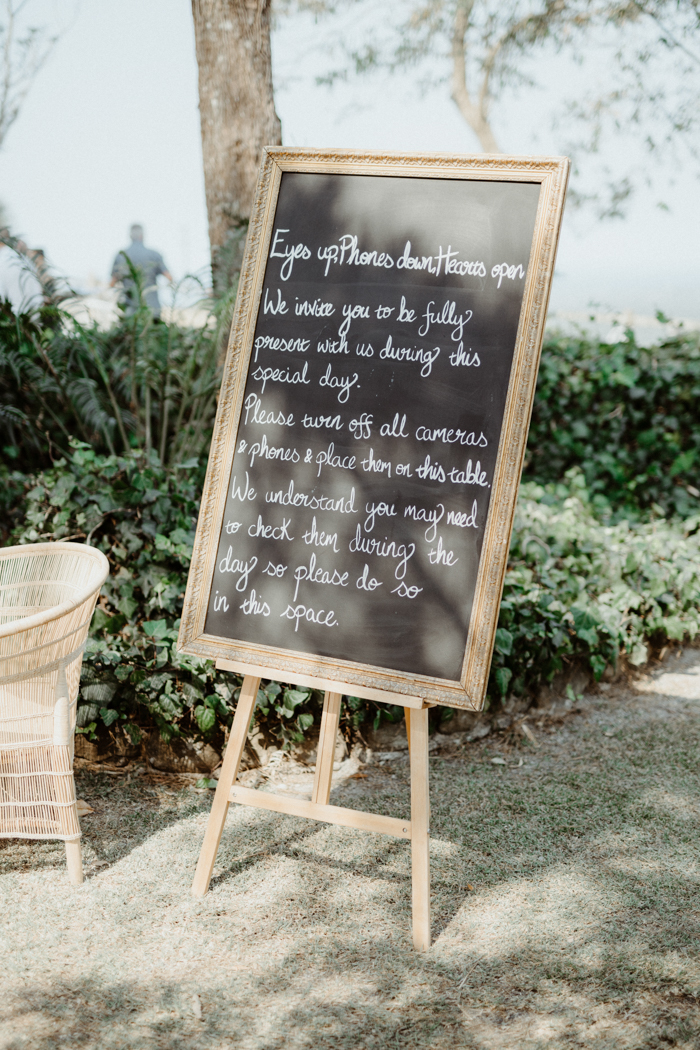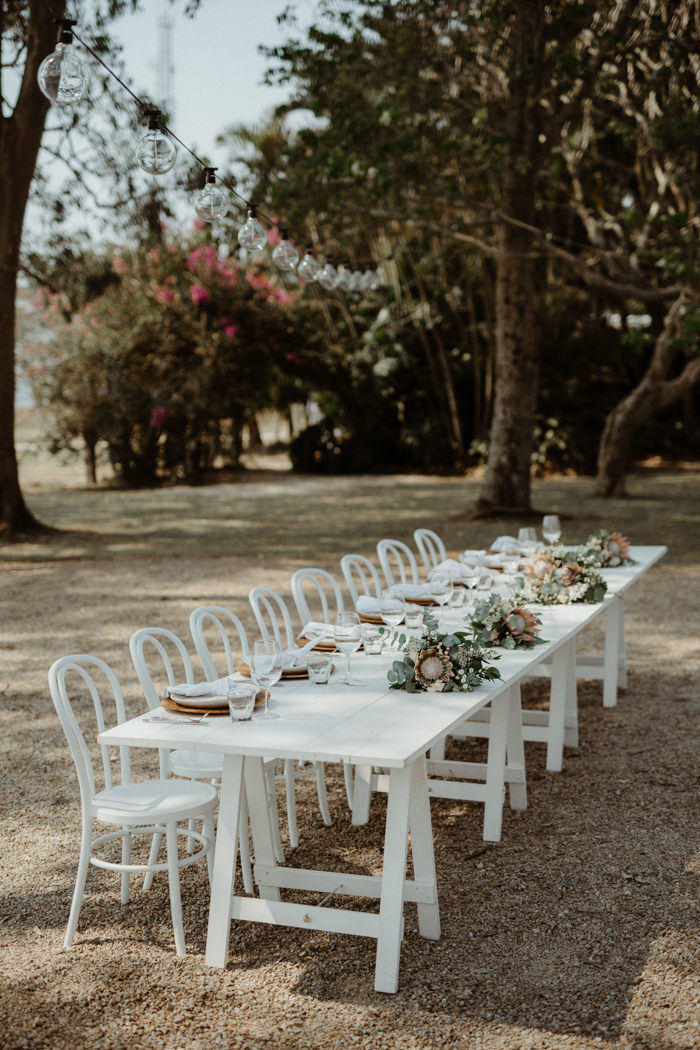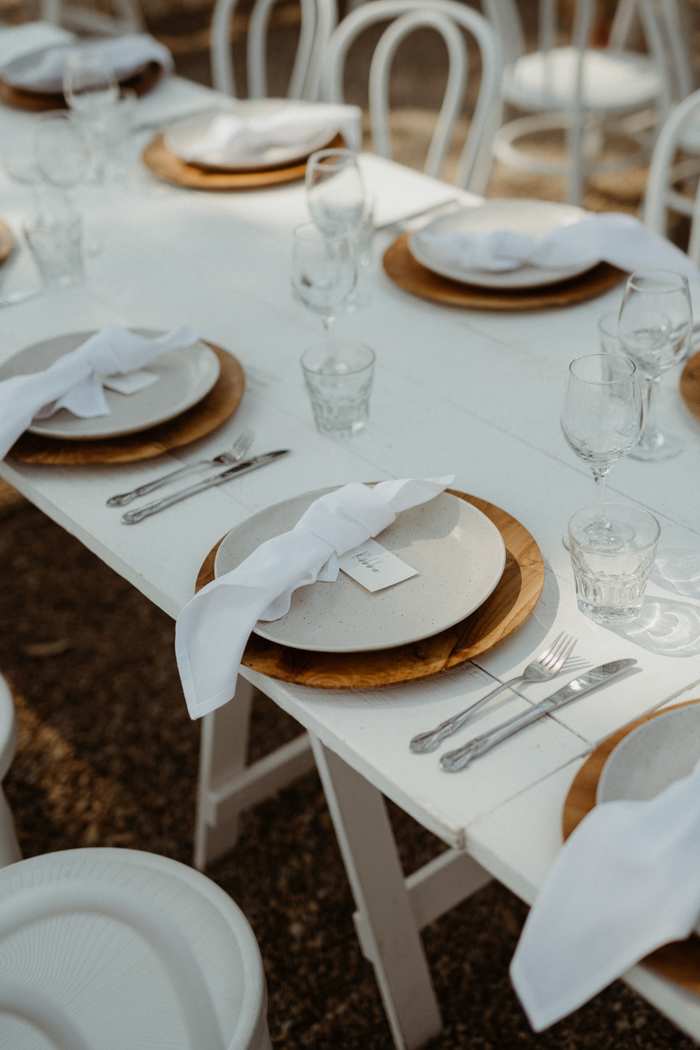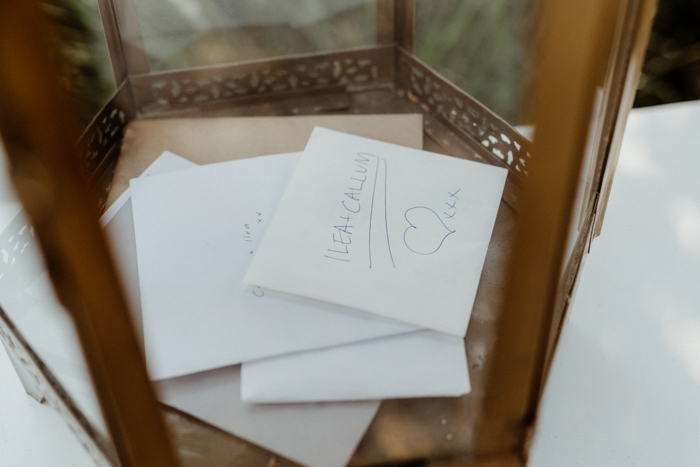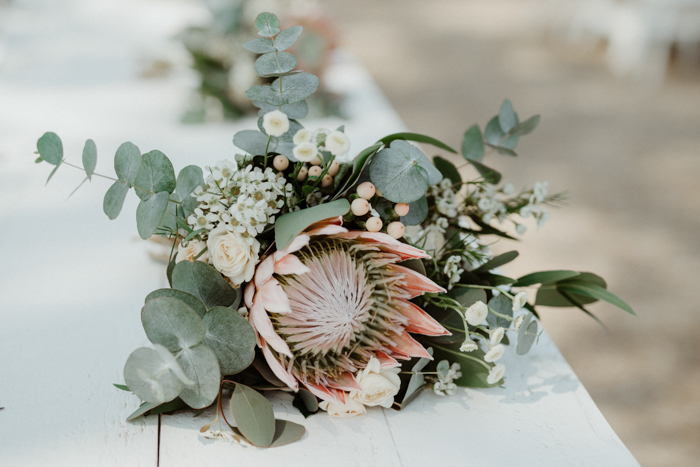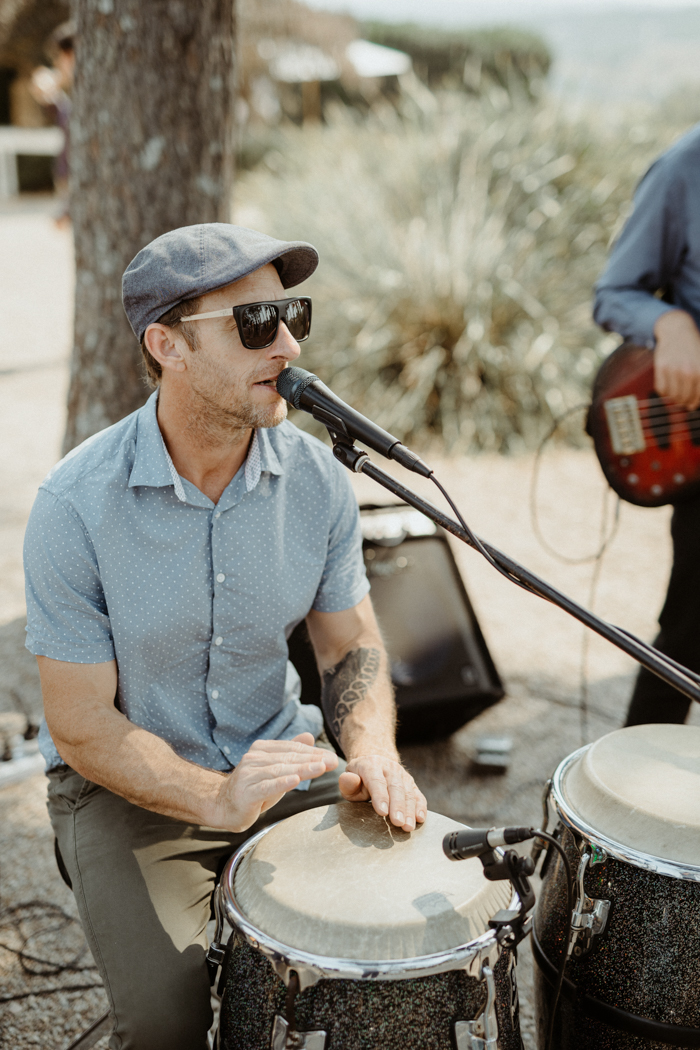 We were one of the couples that was affected by devastating The Figtree fire. We had chosen The Fig Tree because 'it just felt right'. We learnt of the fire 6 days before our wedding, it was heart breaking to hear but mostly for Che and his family and staff. The way the community pulled together to help Che and the couples affected was incredibly humbling to be a part of. As a result our wedding day moved to The Byron View Farm, which was one of the venues we had previously visited and was second on our list to The Fig Tree. It's such a beautiful property with the best views. It has a cosy and private feel to it with perfect sections for guests to move to throughout the day. The outdoor dining was incredible and what first attracted us to The Fig Tree.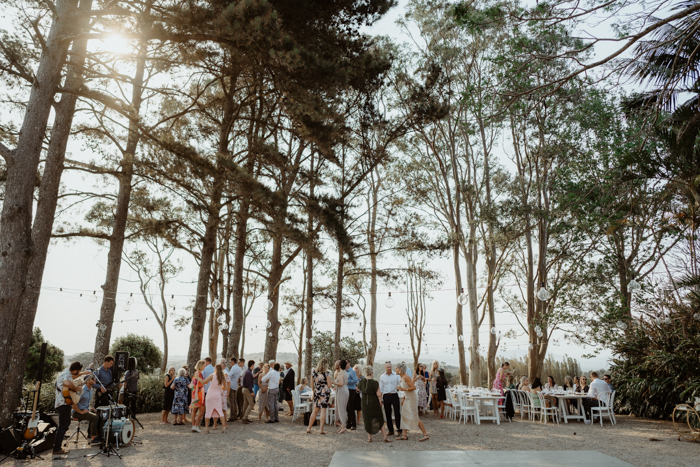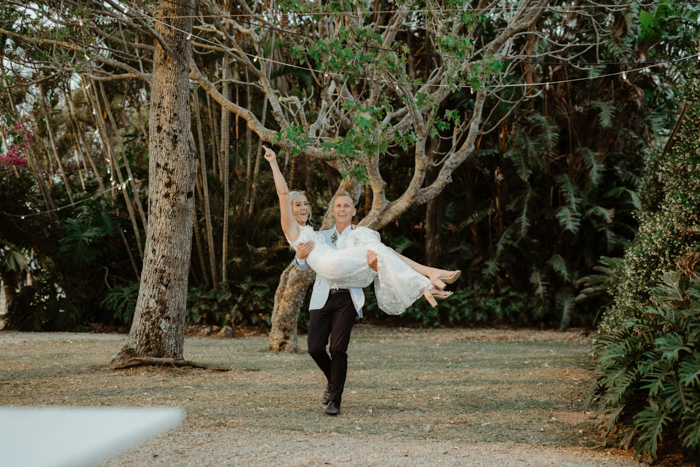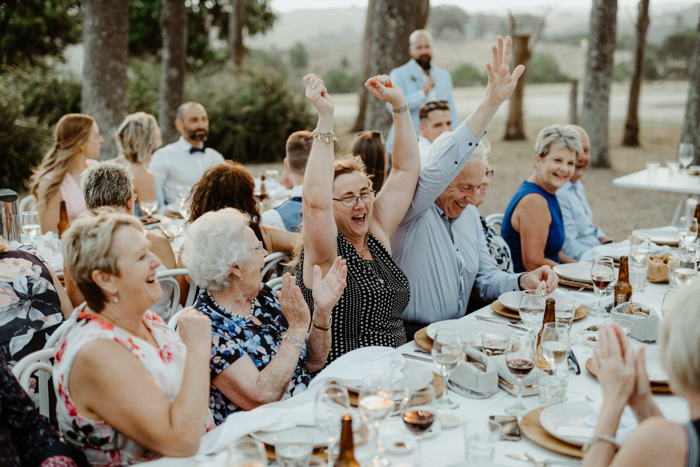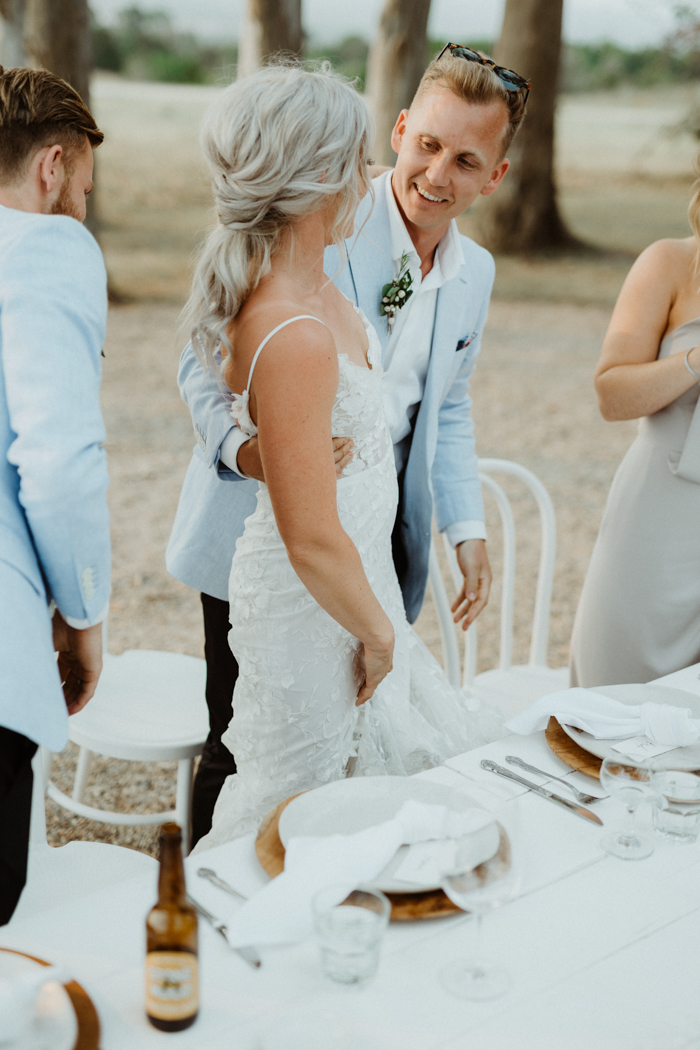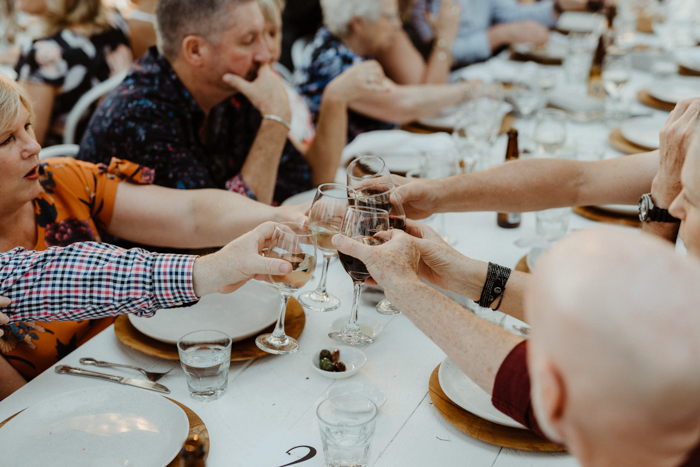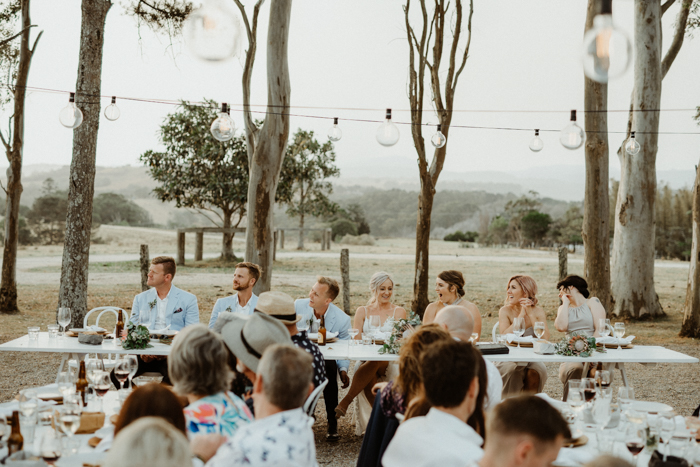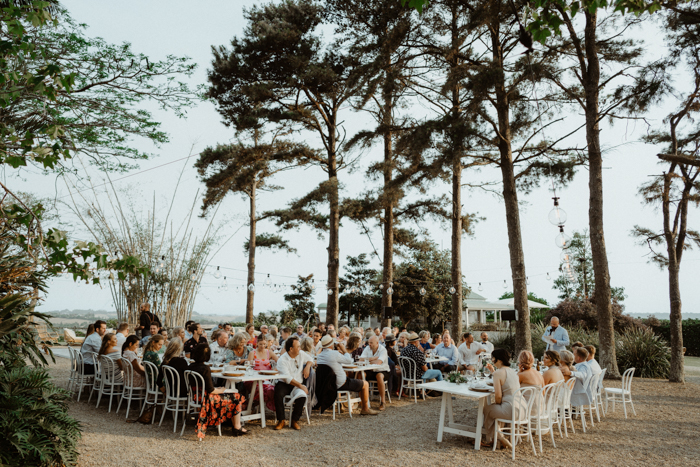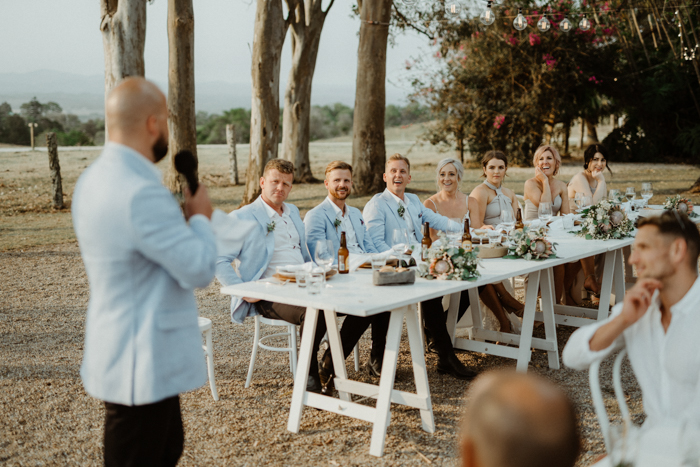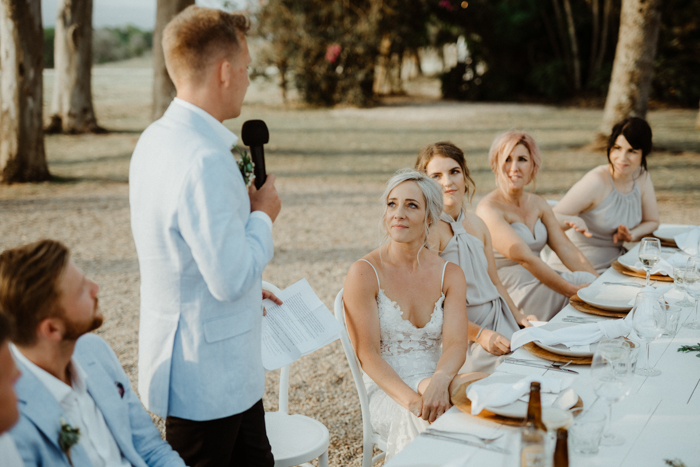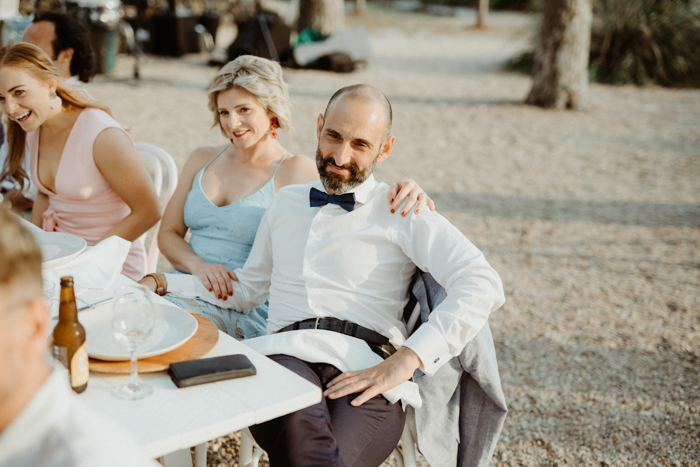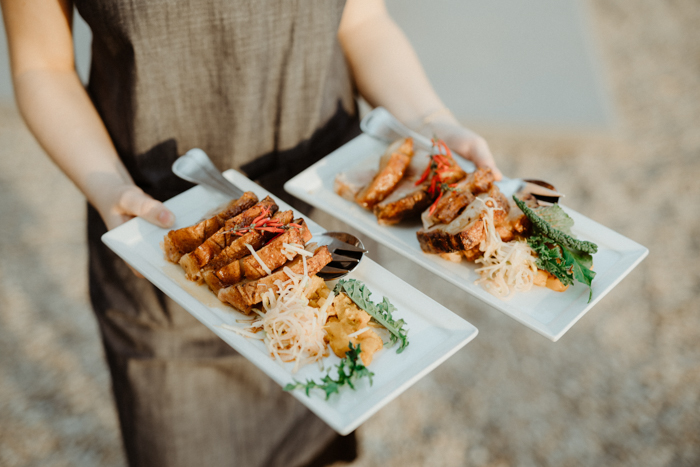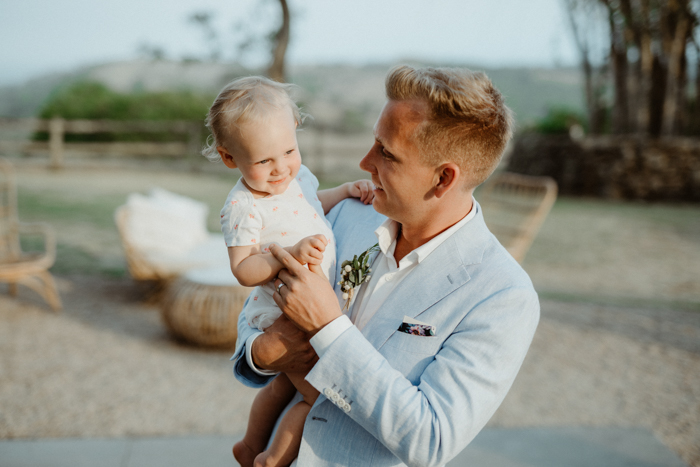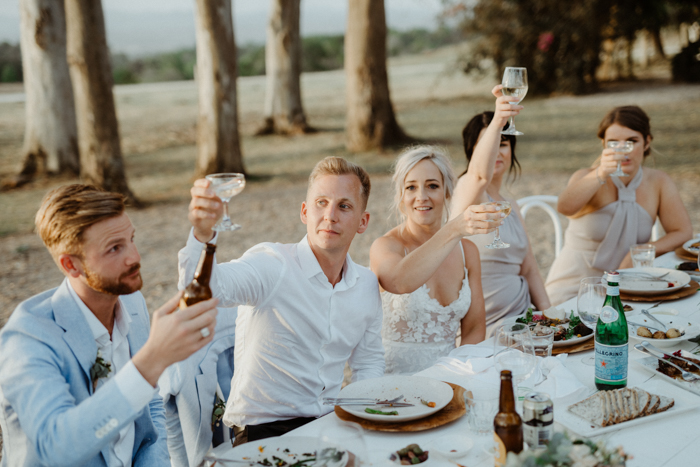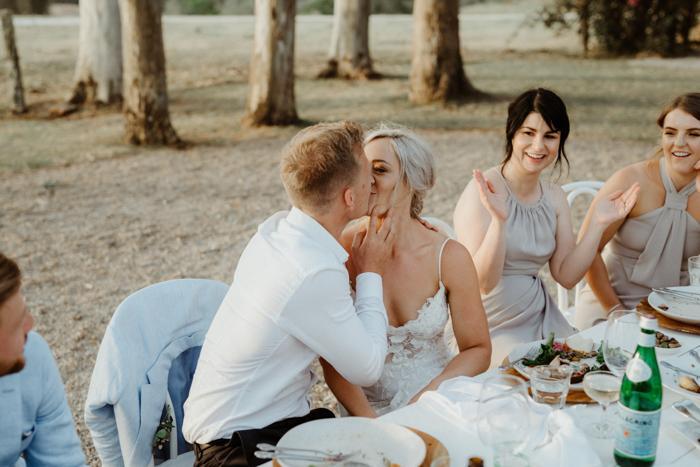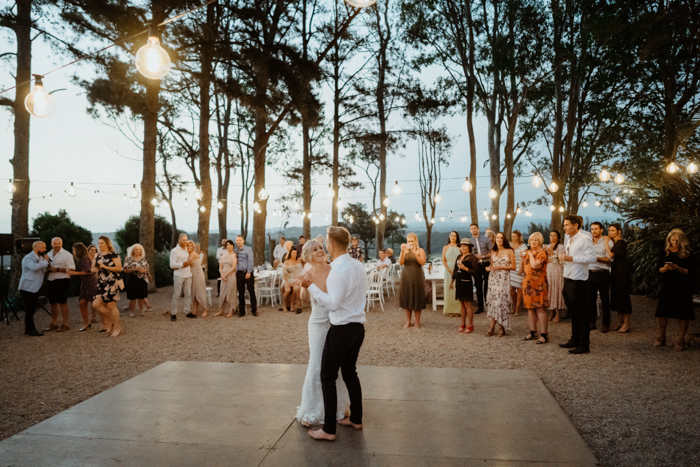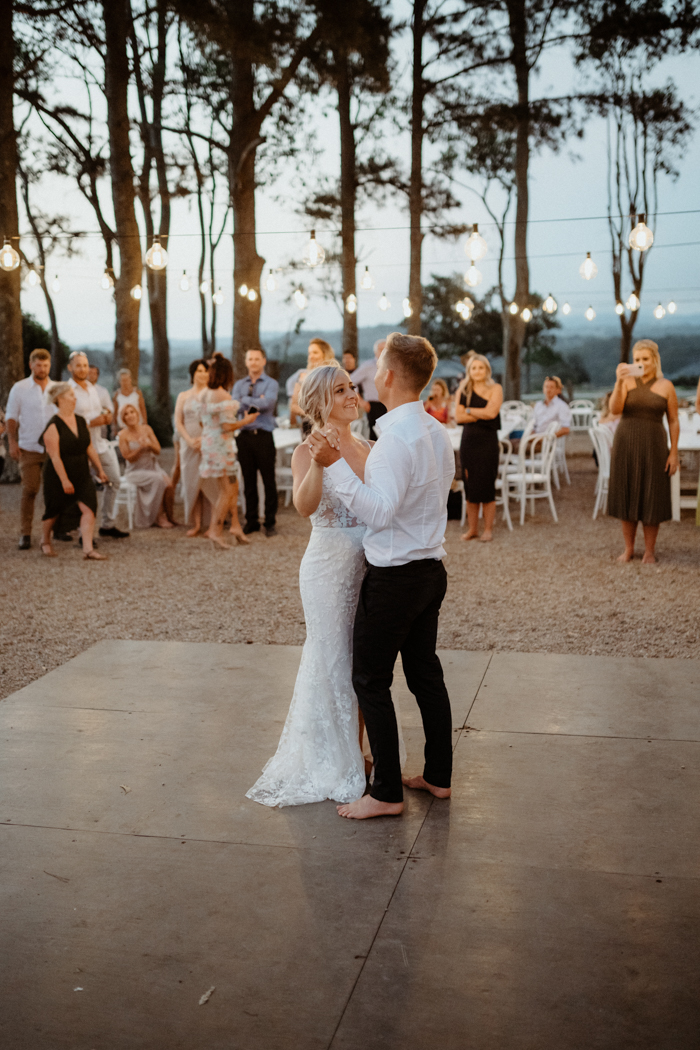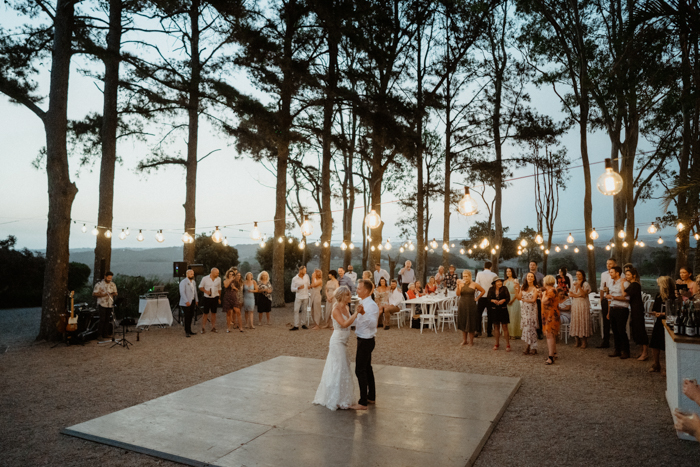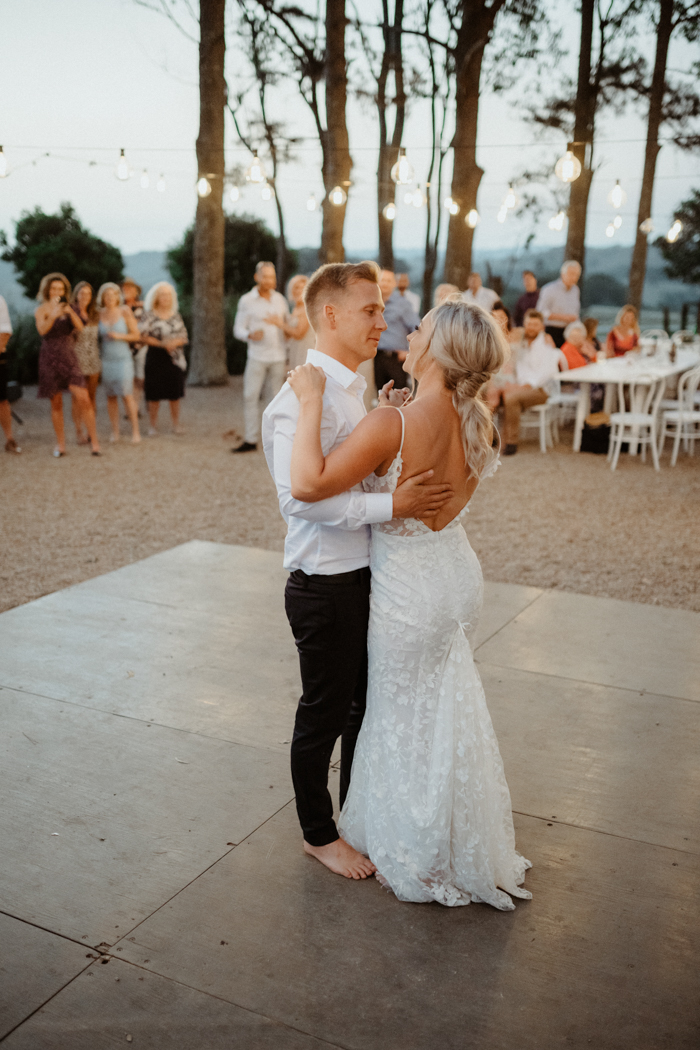 We practiced our first dance in the lead up to the day. A couple we know taught us some steps and a lift. We practiced the lift a number of times but could never land it. On the day I wanted to skip the lift but my husband wasn't having that. When it came time I was so nervous but we absolutely nailed it! I was so happy I did a happy little jump afterwards!!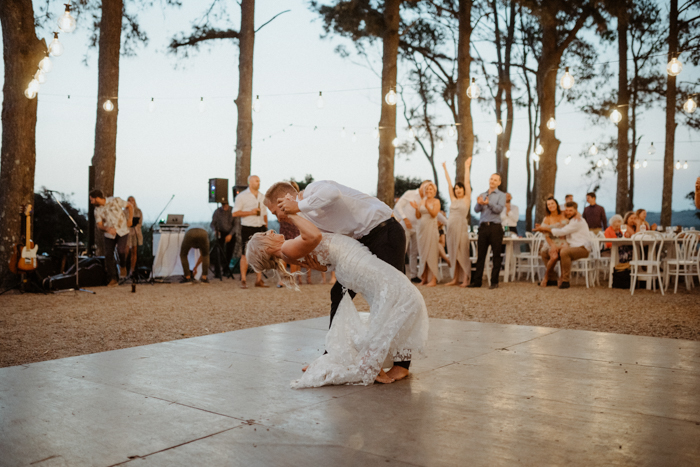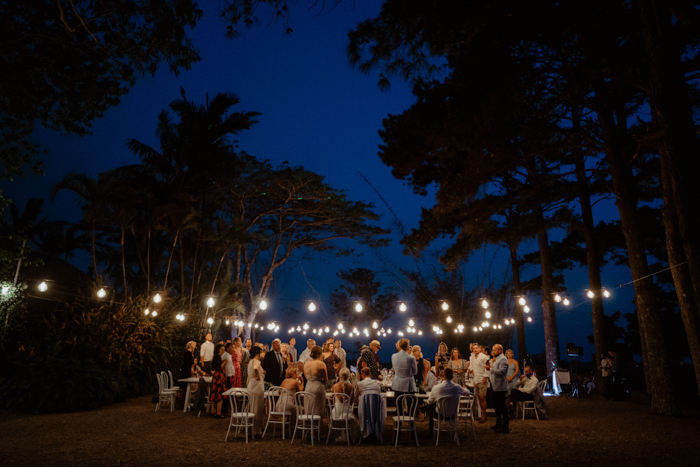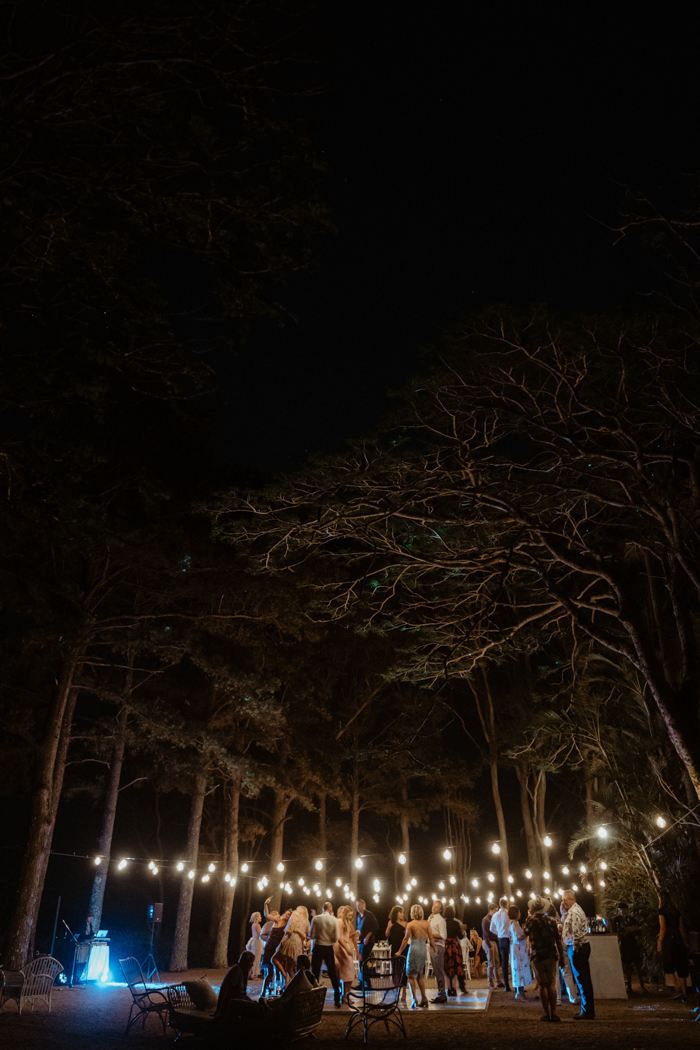 Congratulations, Ilea and Callum, and many thanks to Junebug member Van Middleton Photography for sharing their Byron View Farm wedding with us! For more of Van Middleton's work, be sure to check out their page in our directory of the world's best wedding photographers.