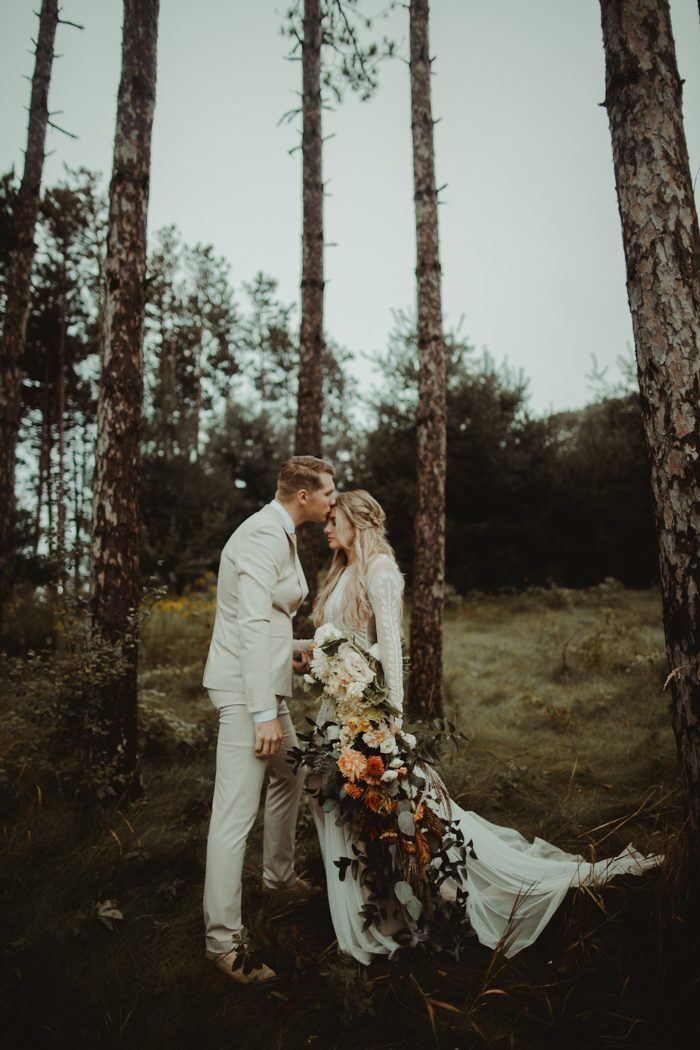 Caribou Bay Retreat was the perfect backdrop for Dana and Jason's bohemian outdoor wedding. These two proved that it's best to go with the flow and enjoy your wedding day, despite the uncertainty of weather. After planning a weekend full of outdoor activities, they ended up putting up a tent for their wedding ceremony and said their "I do's" as the rain came down. Their relaxed vibe lasted all weekend as they managed to still have the best weekend ever celebrating with their family and friends (and pup!). Although the rain wasn't ideal, it made for some dreamy photos by Danielle Simone Charles. She had Dana and Jason looking ethereal in the woods with the most magical Daffodil Parker bouquet ever.
The Couple:
Dana and Jason
The Wedding:
Caribou Bay Retreat, Coloma, Wisconsin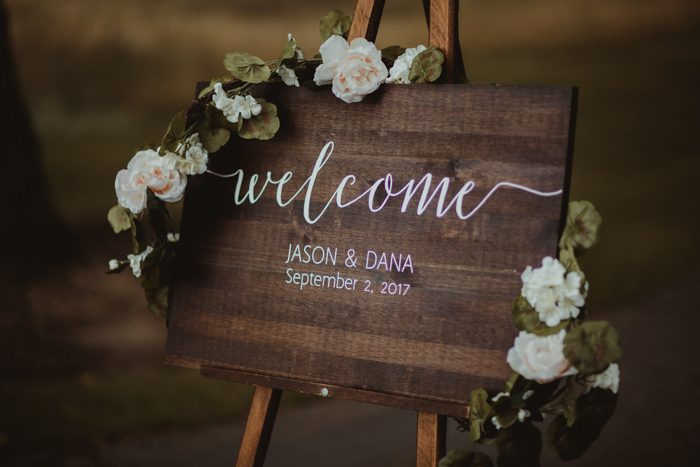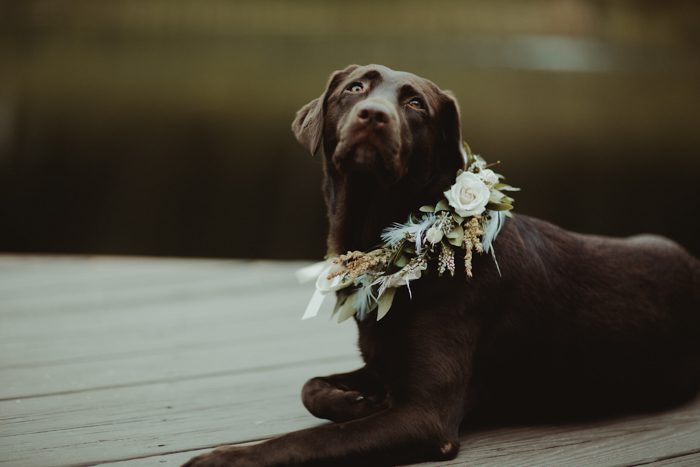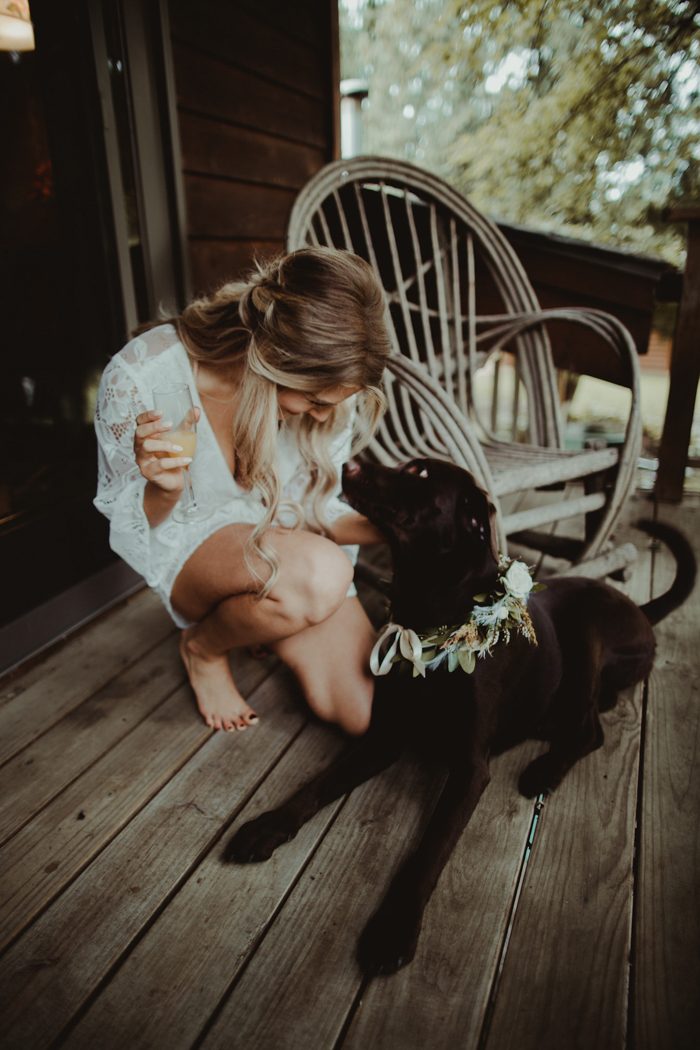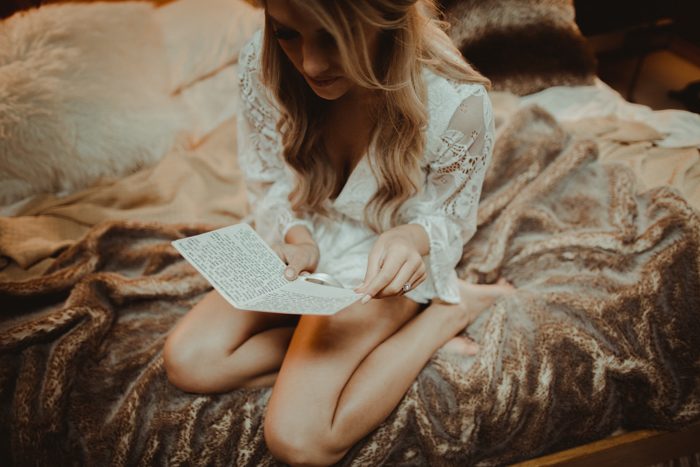 We had so many friends and family coming from near and far, so the most important thing to us was finding little ways to make everyone intermingle and have fun together while keeping it way more relaxed and intimate than your standard wedding. I wanted to avoid the things that you don't really want to do but think you have to at a wedding, and replace those with fun ideas of our own. Instead of the standard clinking of the glasses for a kiss we had guests shake homemade tambourines, we added a custom espresso bar, had a toast with our guests during the ceremony, and had other unique homemade touches throughout the day.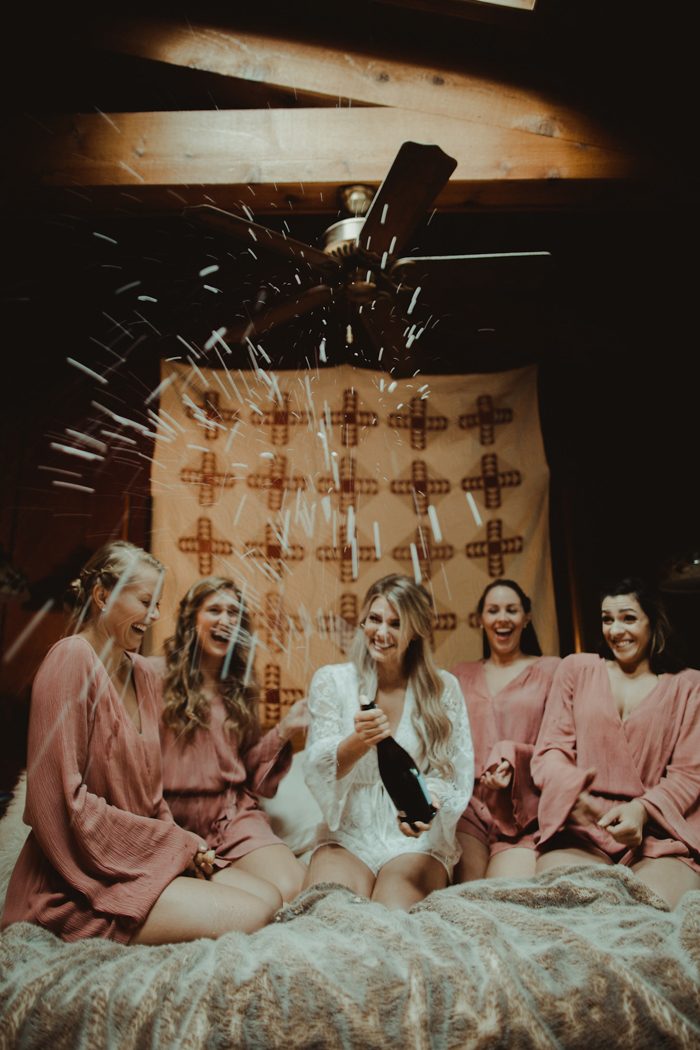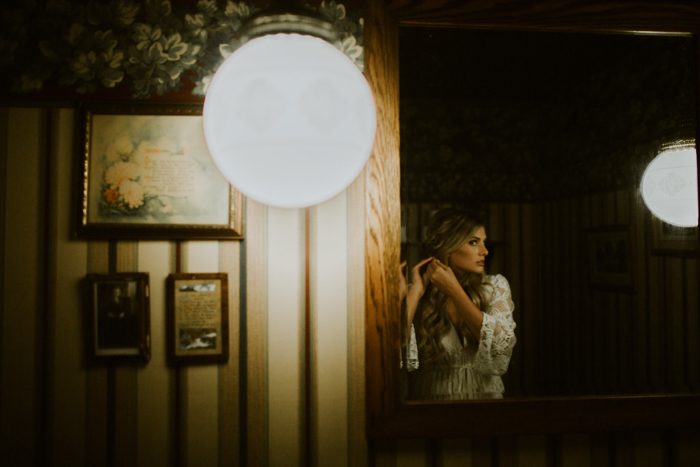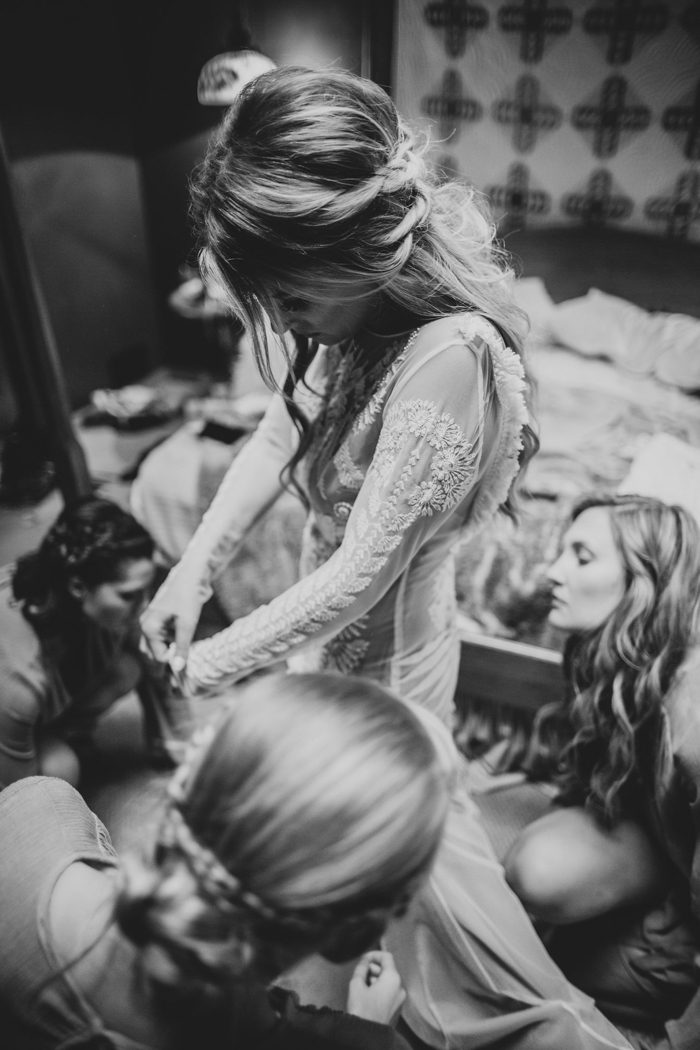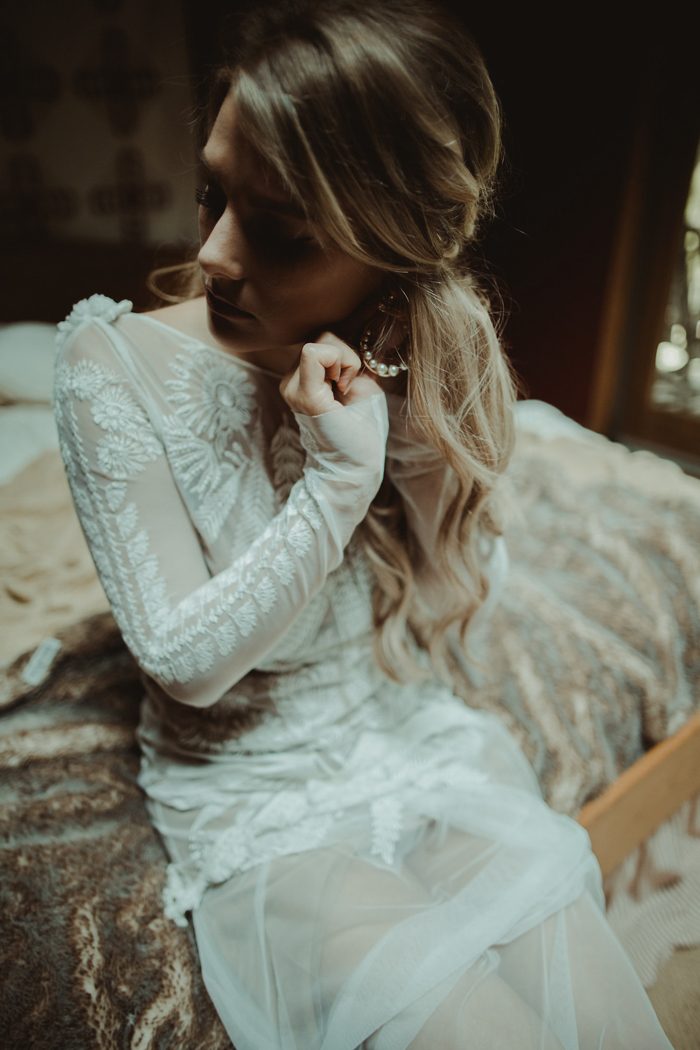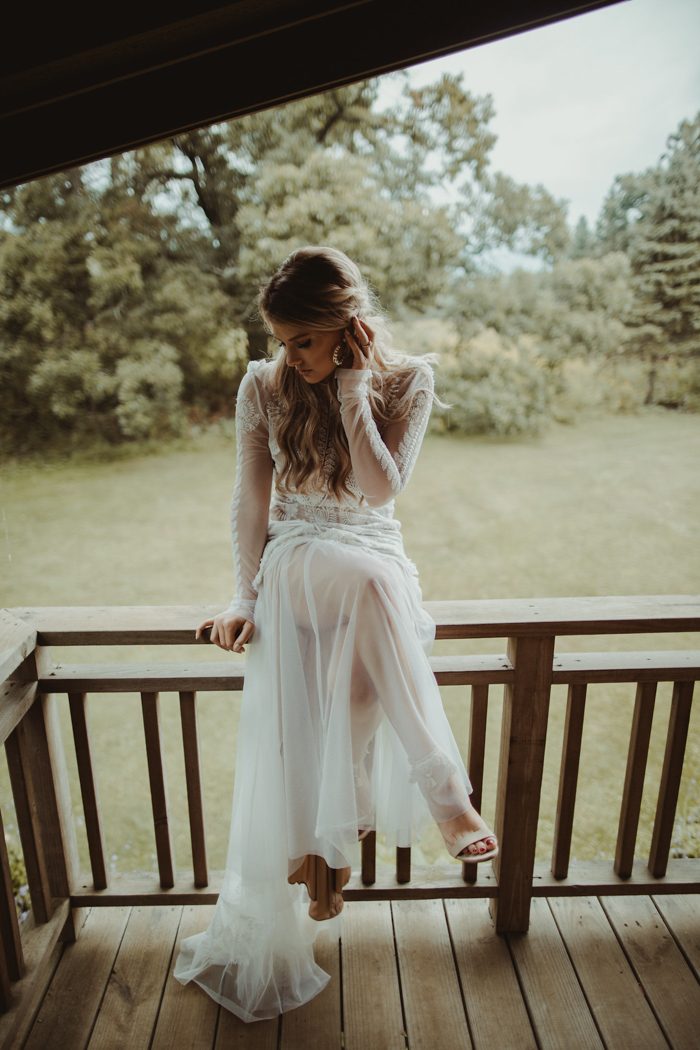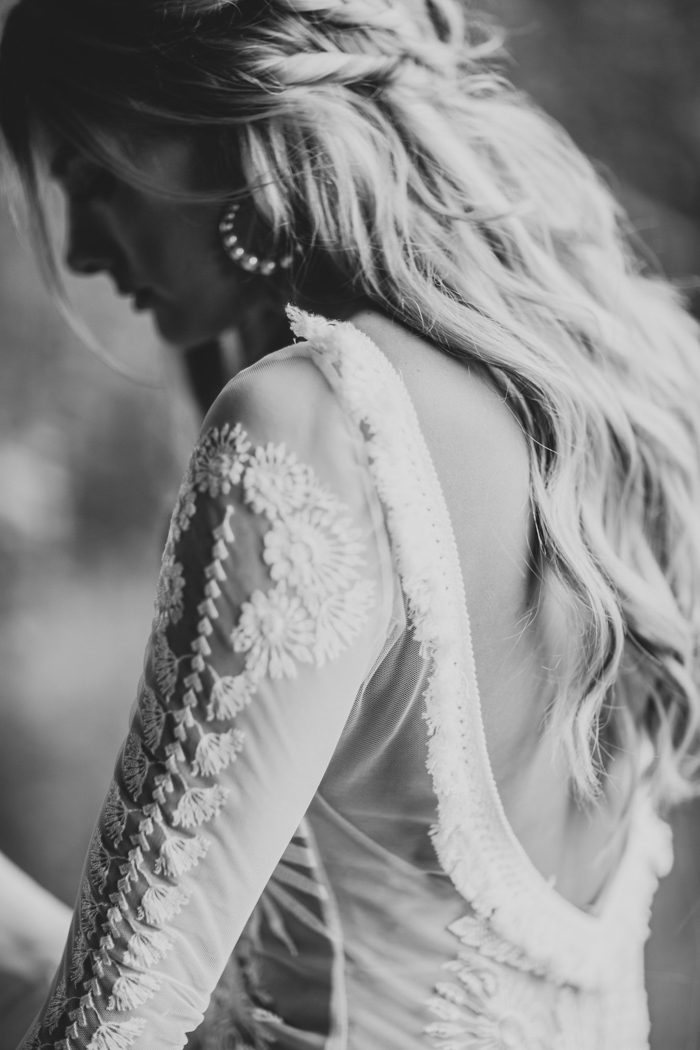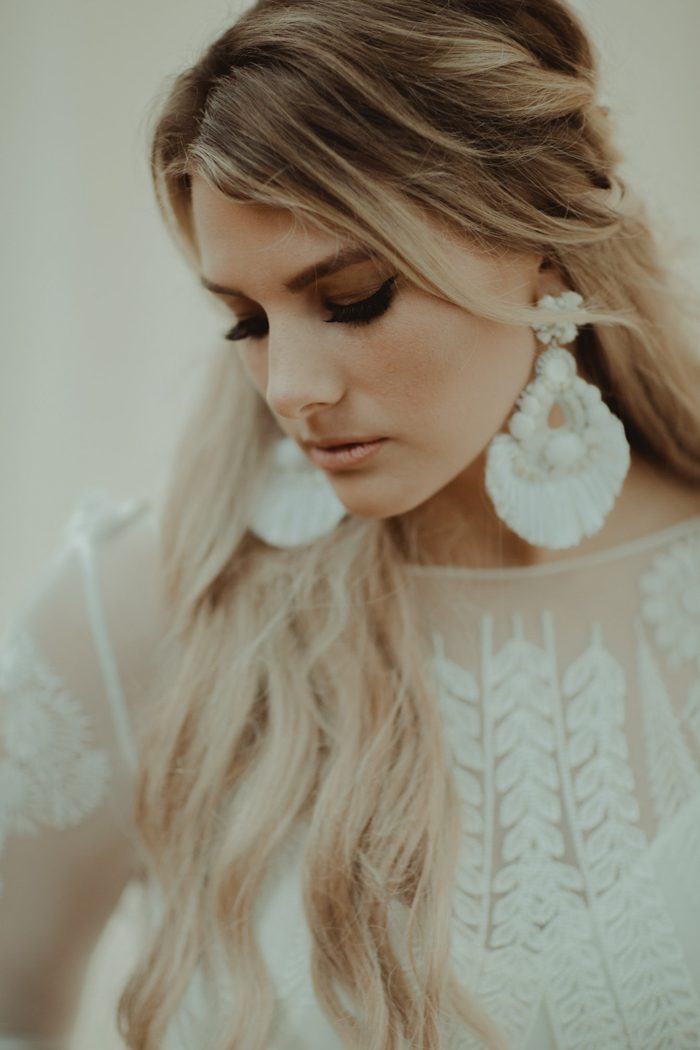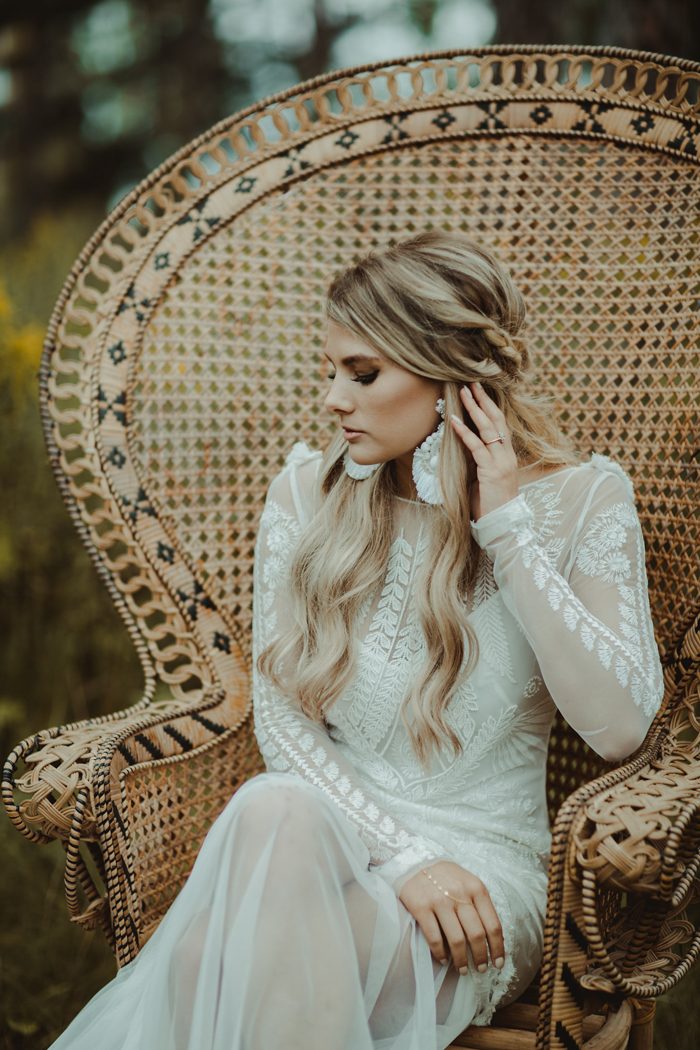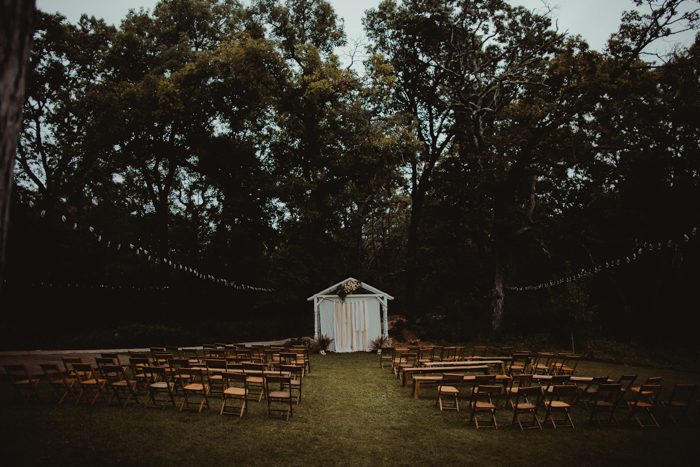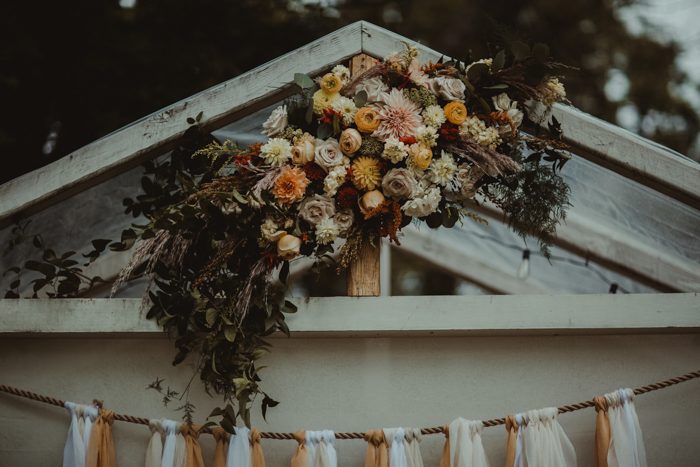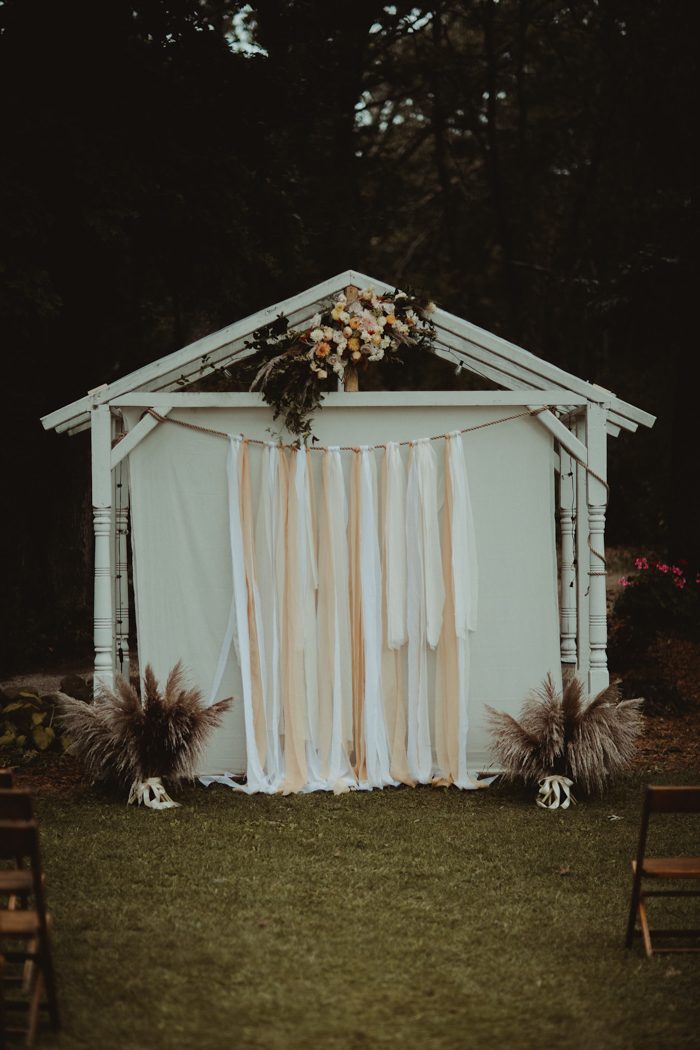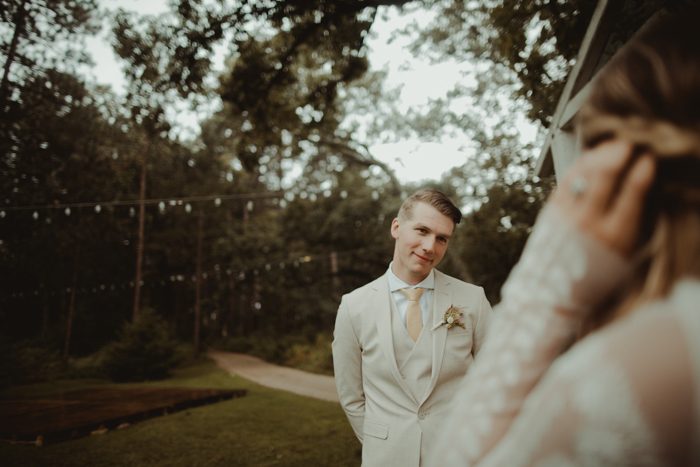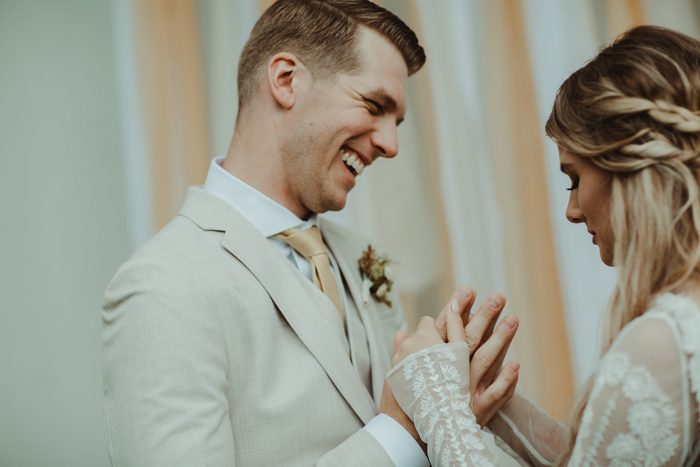 Relish the moments that you have together during the day and remember not to stress about every detail going the way you planned, because even if it does appear that you have every t-crossed and every i-dotted, at the end of the day, things will not go perfectly. Our wedding was planned to be entirely outside. The week leading up to the day the weather was supposed to be perfect, a 10% chance of rain (which was predicted to only be .001 inches!). Fast forward to our day when it poured and thundered all day long, we threw up a tent, took pictures in the rain and just went with the flow and laughed it off. You only have one wedding day, so don't let the little mishaps be the thing that you remember about your day, remember what's important and have fun with your loved ones!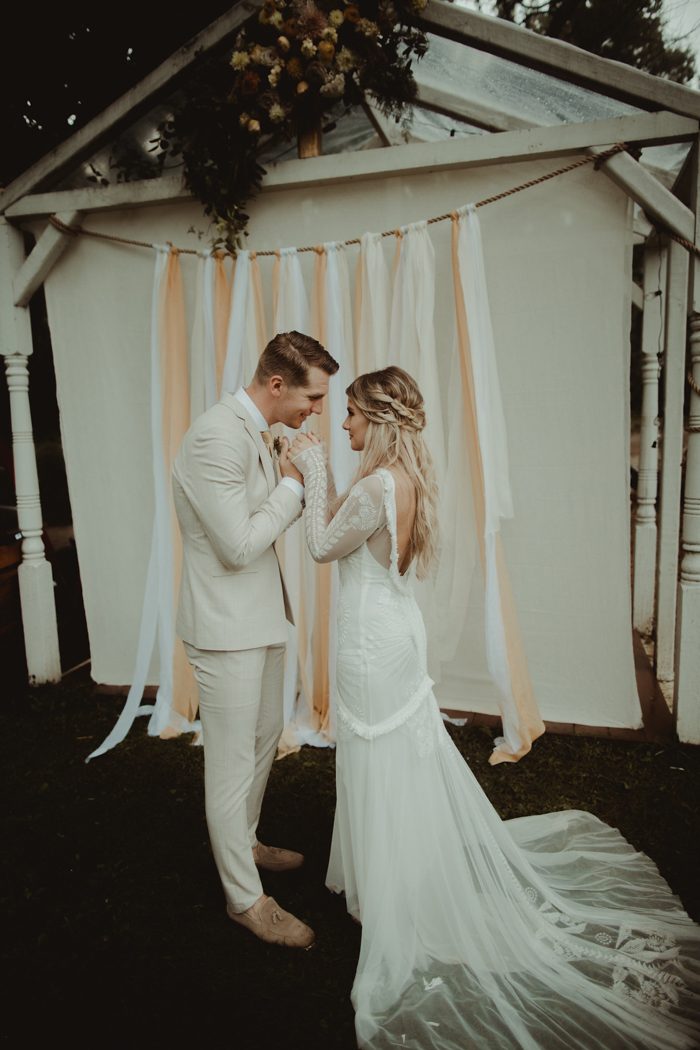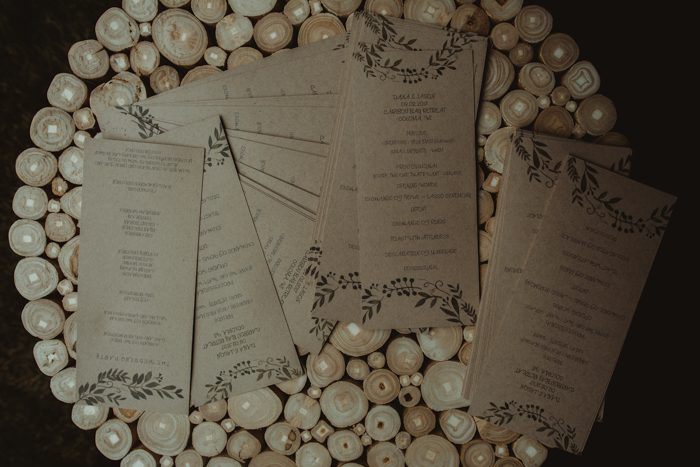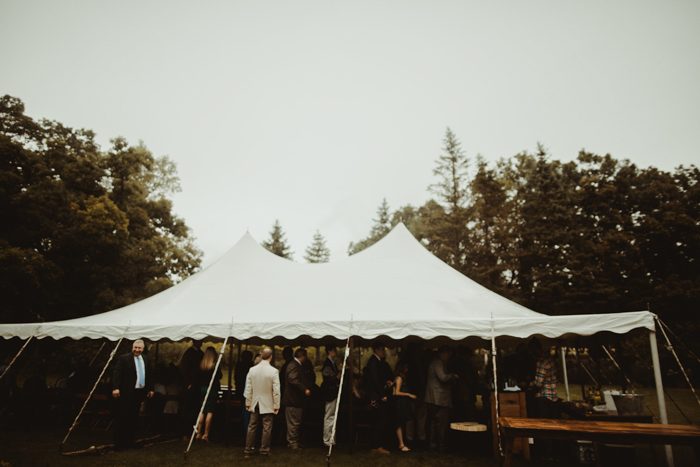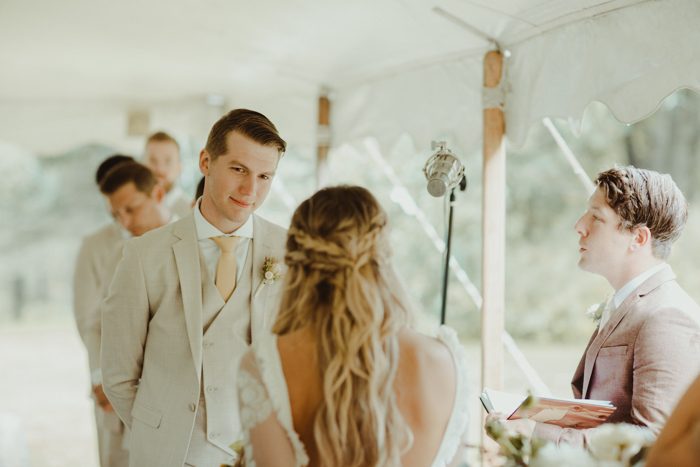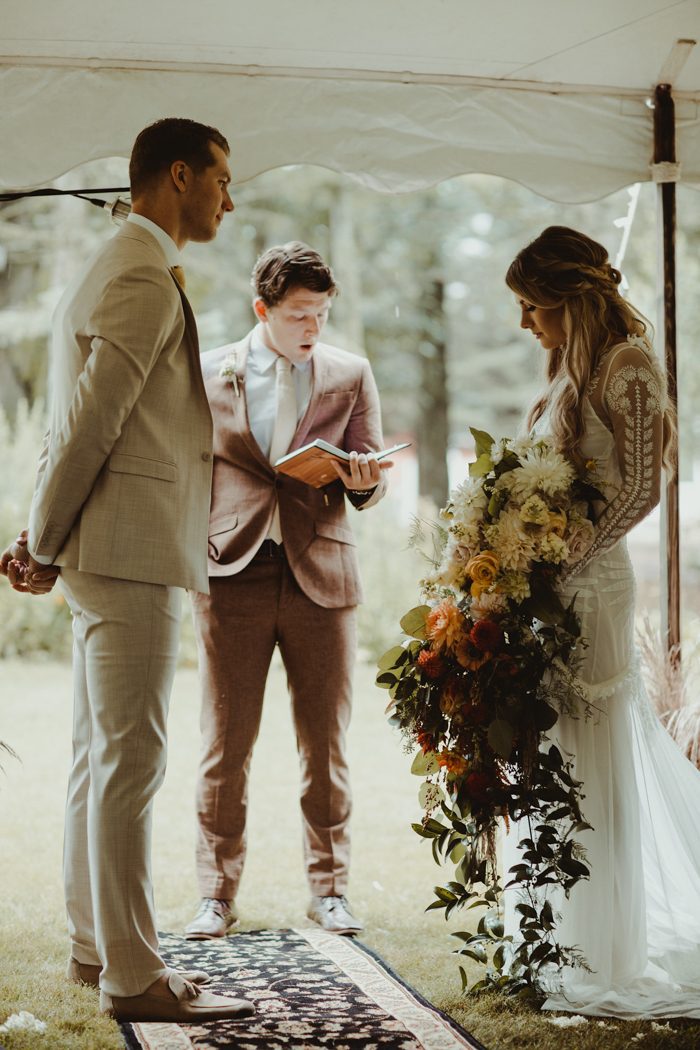 We decided to have my older brother conduct the ceremony and it turned out perfectly unique to the two of us. He may have slightly embarrassed us both, but he also told touching stories that we could laugh and cry to with our family and friends in such a personal and intimate way.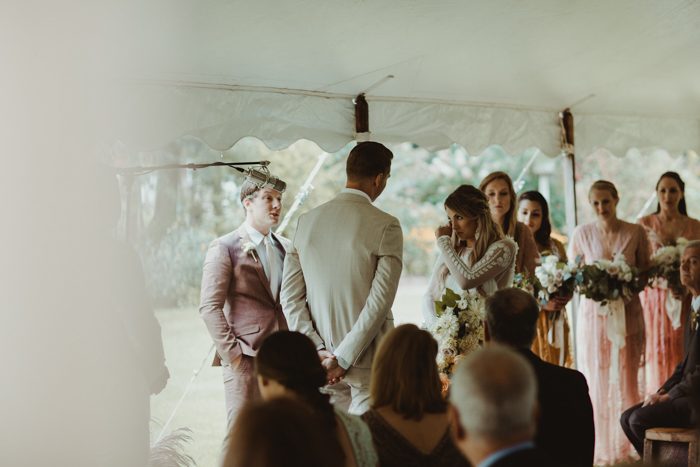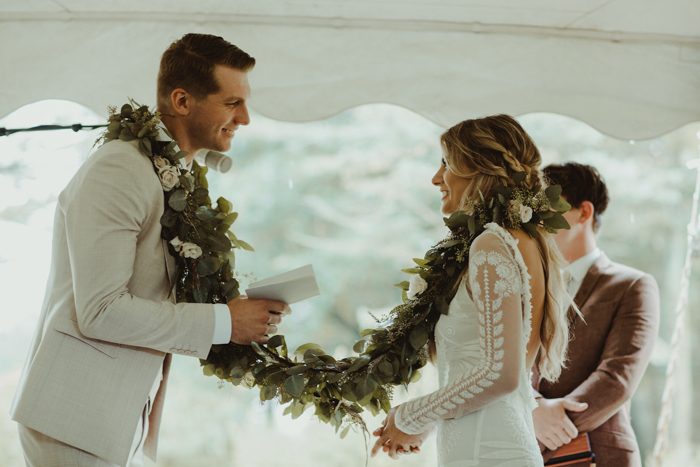 The most memorable part of the day was Dana's vows. Dana is a very analytical type-calculated in all that she does which lends to how perfectly planned everything was. When it comes to the "expressive side", you would never take Dana for a poet or an artist, but her vows absolutely floored everyone. There was not a dry eye in the room, and I have never experienced a more eloquently assembled collection of words to describe the way someone feels for somebody.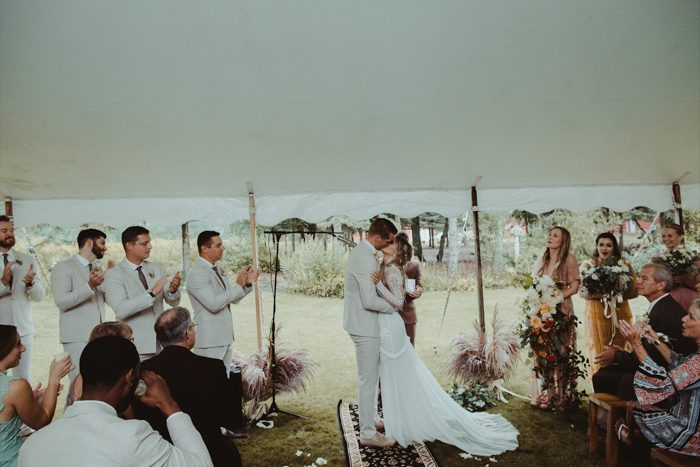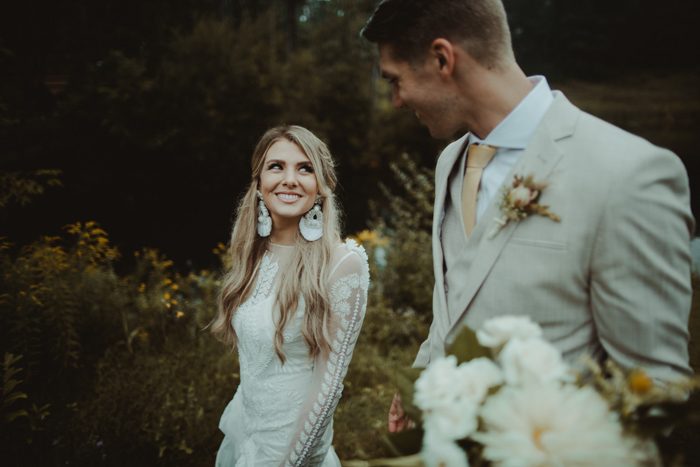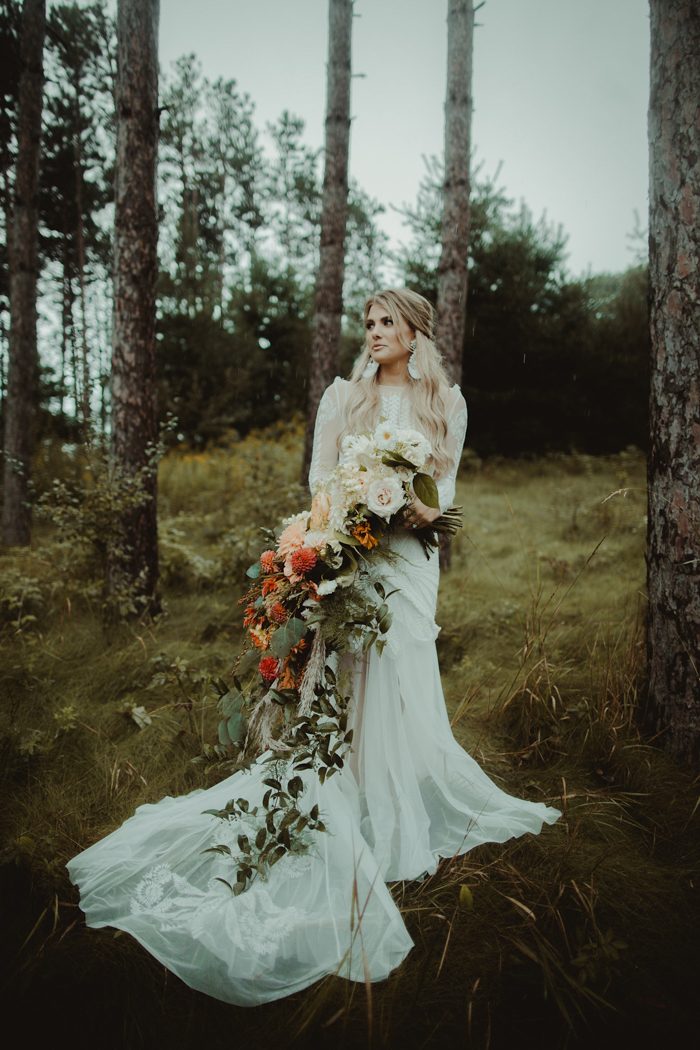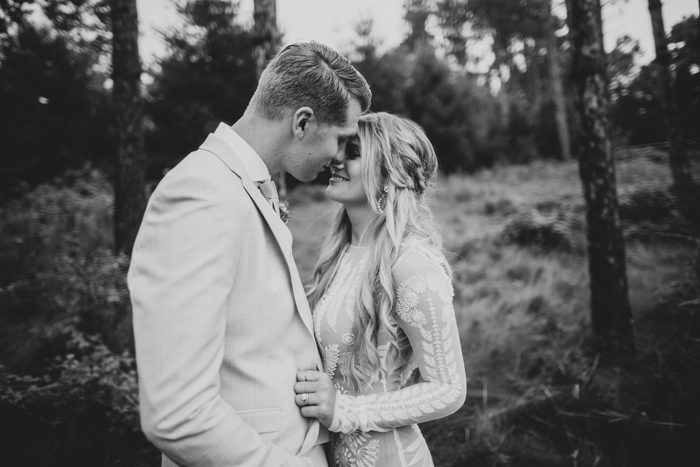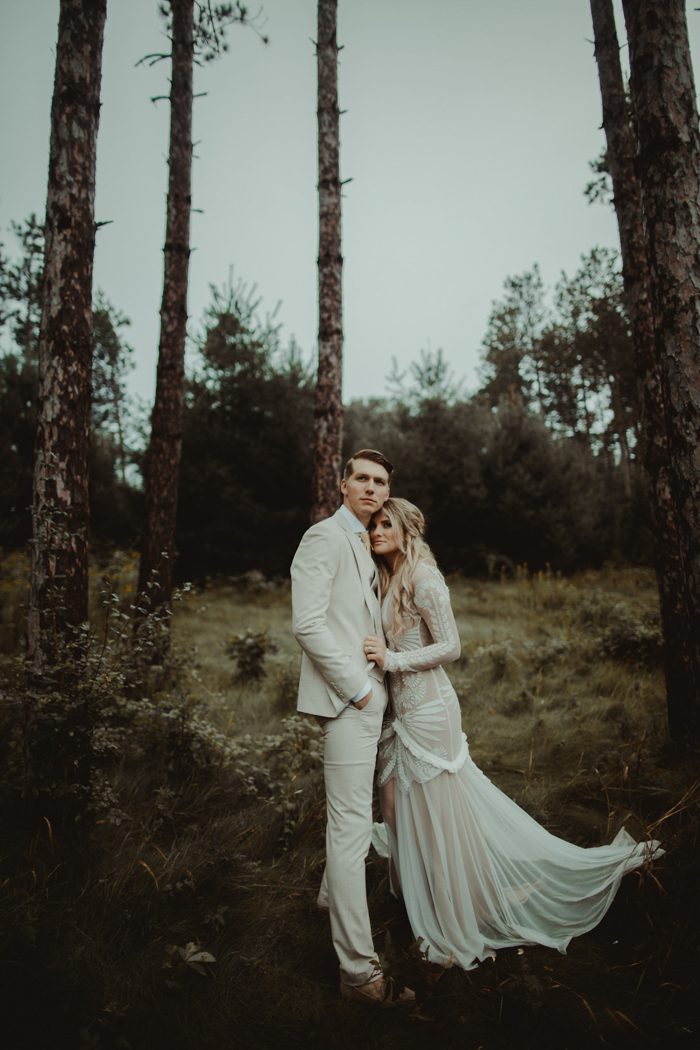 We absolutely loved working with our photographer, Danielle Simone Charles. It felt like a long time friend was photographing the wedding and her pictures embodied the vibe we were going for perfectly, and let's be honest the pictures speak for themselves.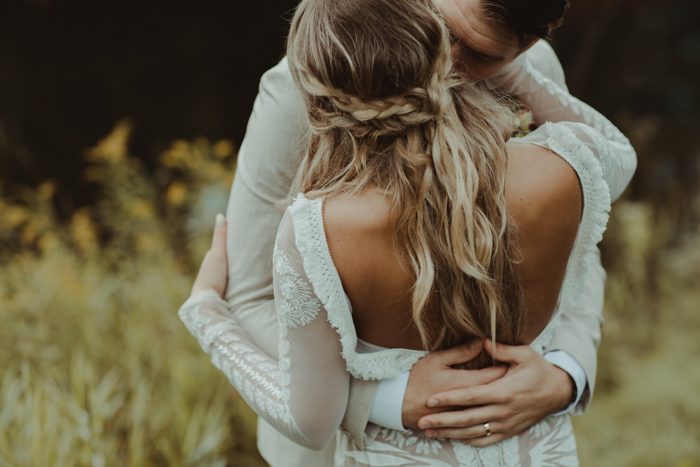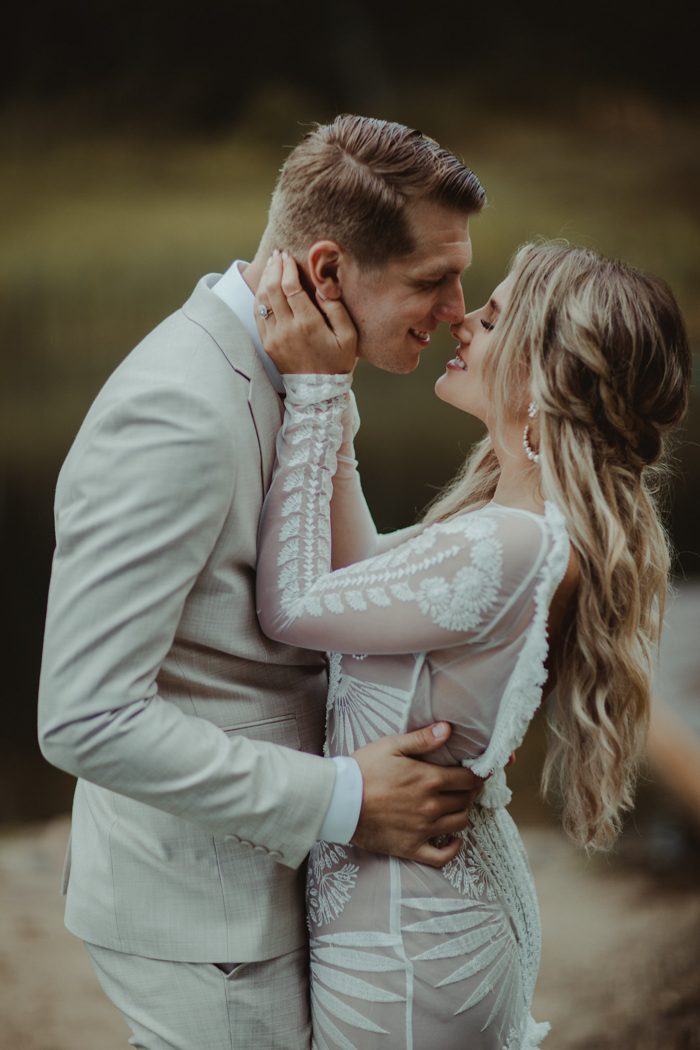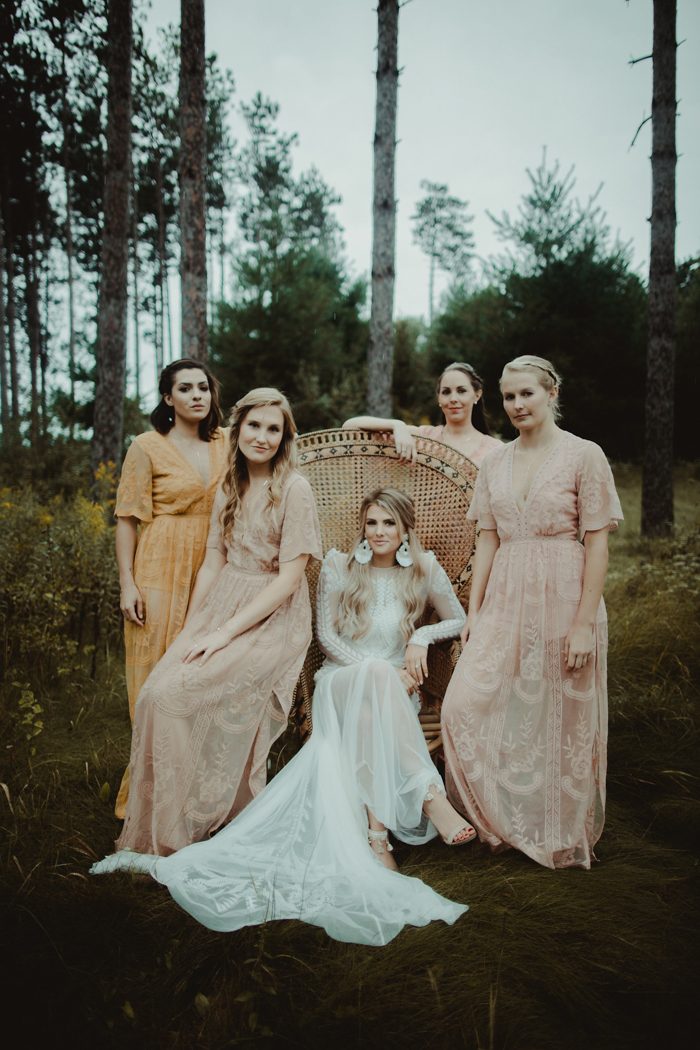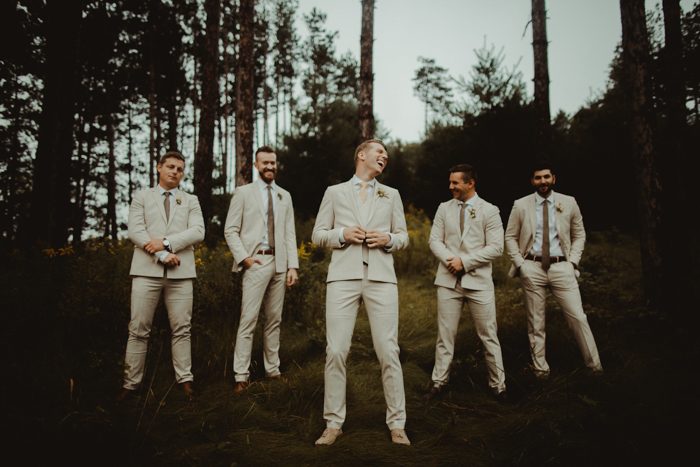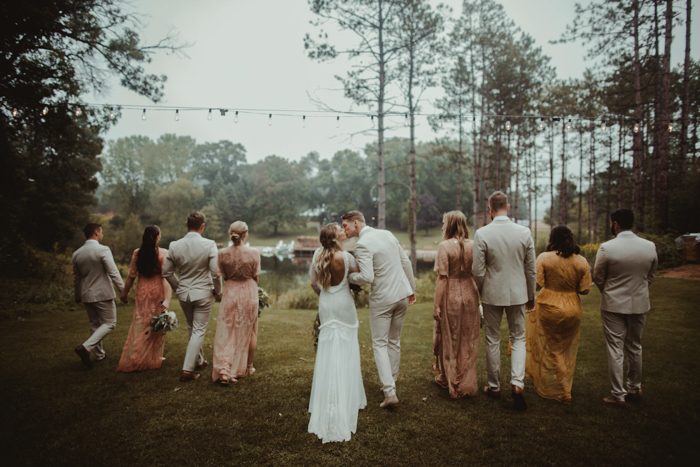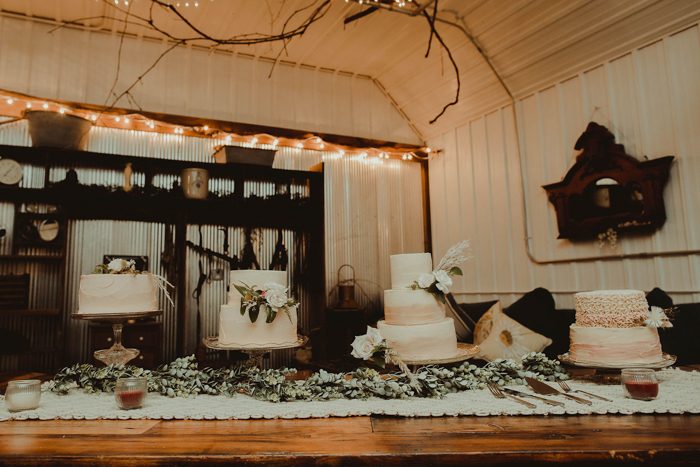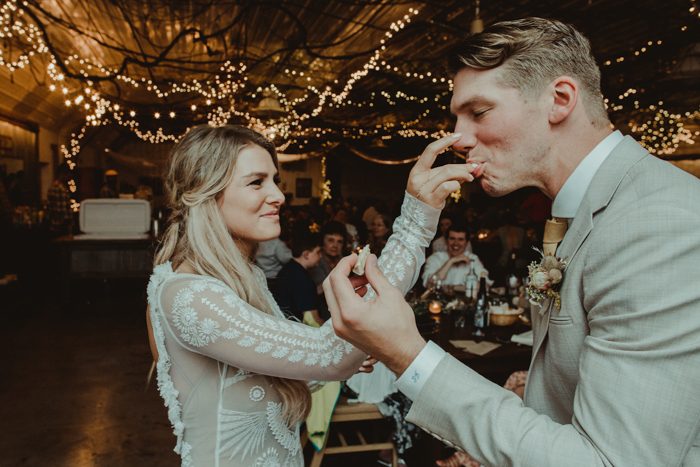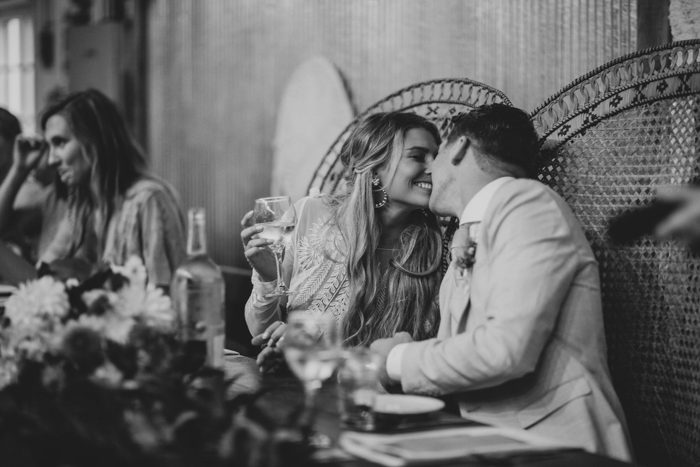 One item that we lend to Dana's mother were that fantastic homemade tambourines. She put these together as an option opposed to the option of tapping a wine glass when requesting the bride and groom to kiss. It wasn't intended as a favor but at the end of the wedding, 80% of the tambourines were missing. We were thrilled that our guest loved them enough to take them home and welcomed the idea.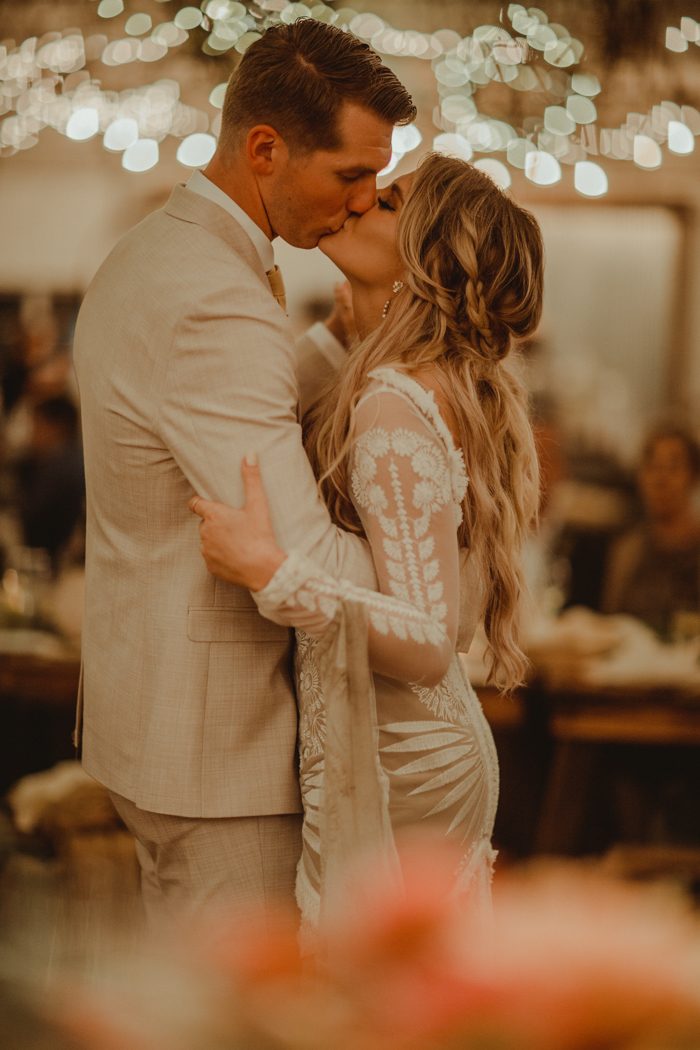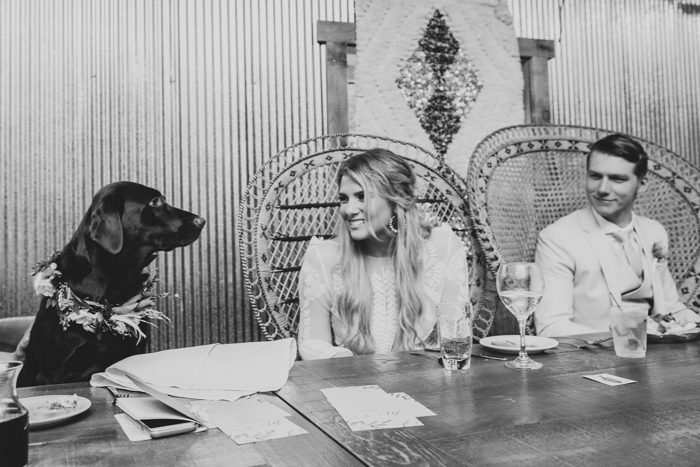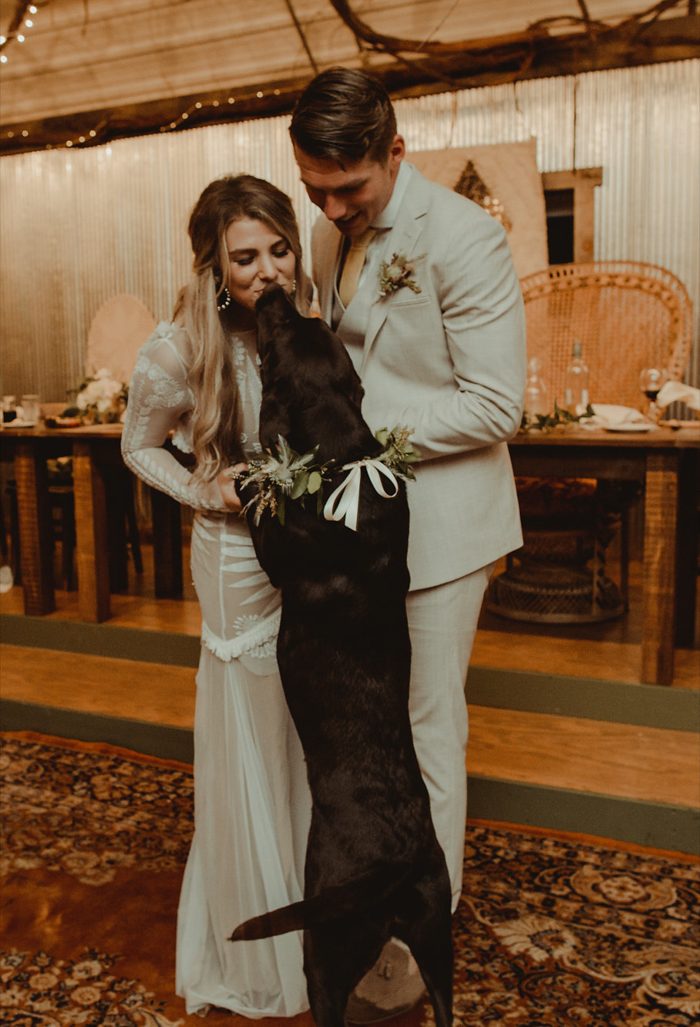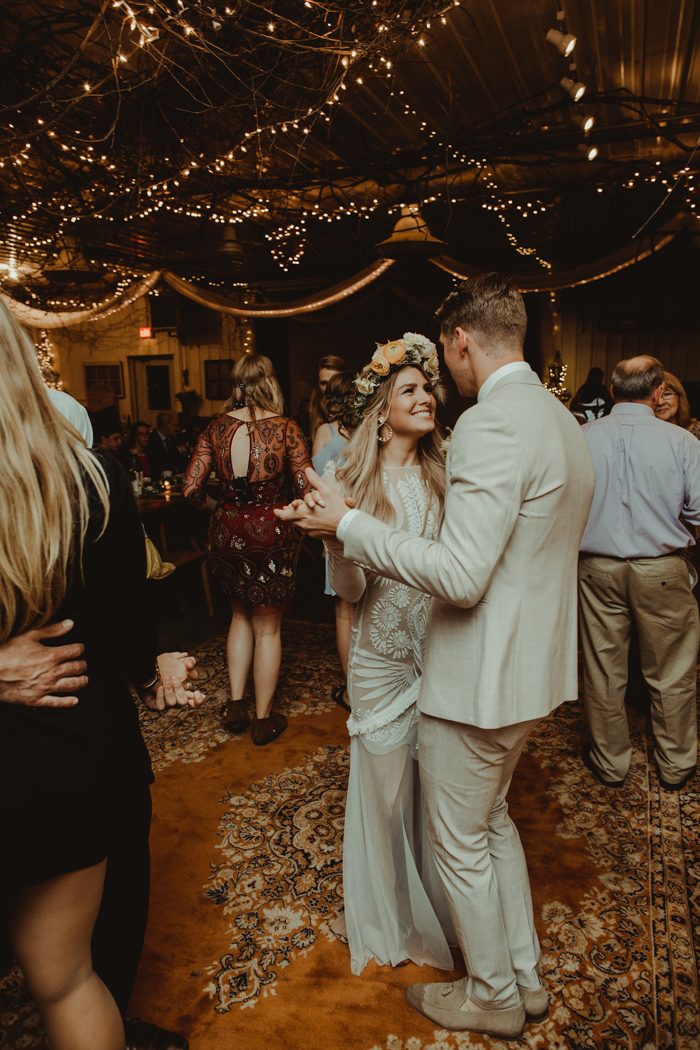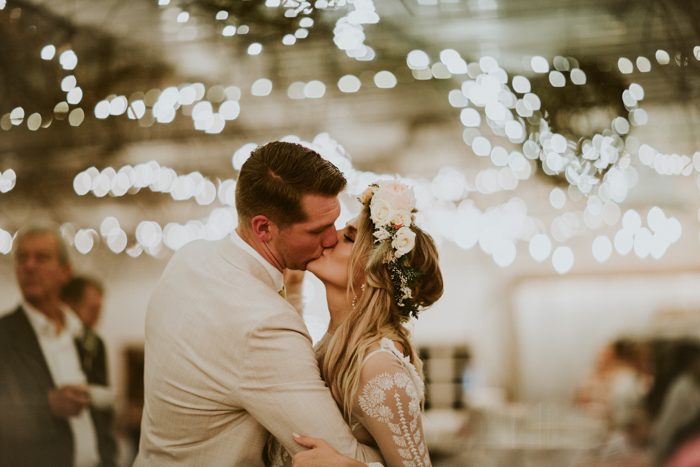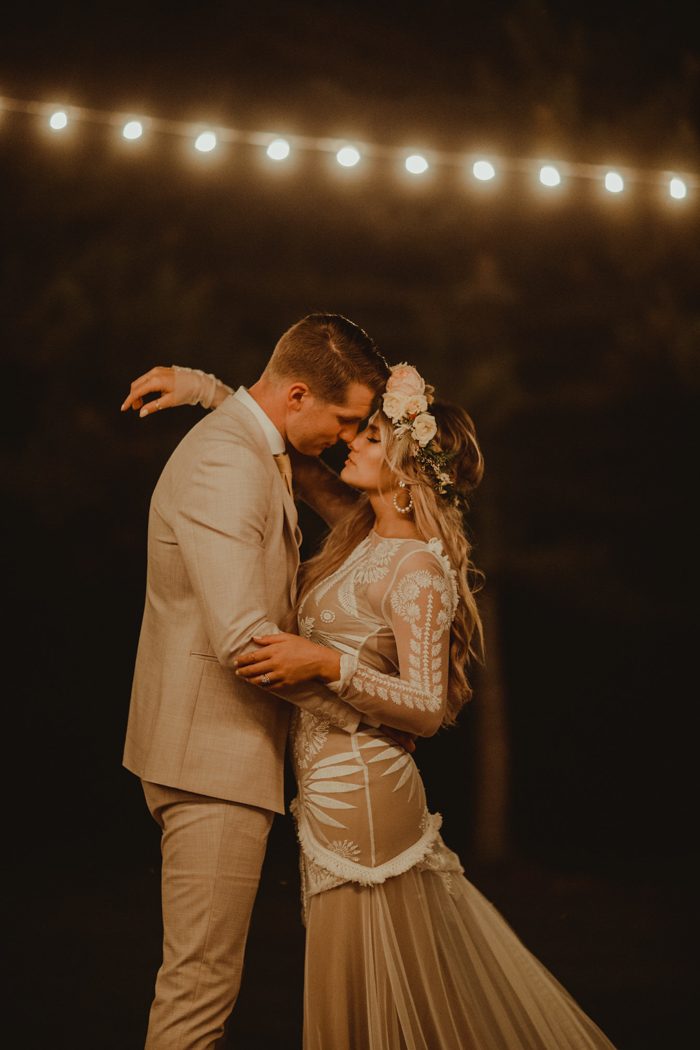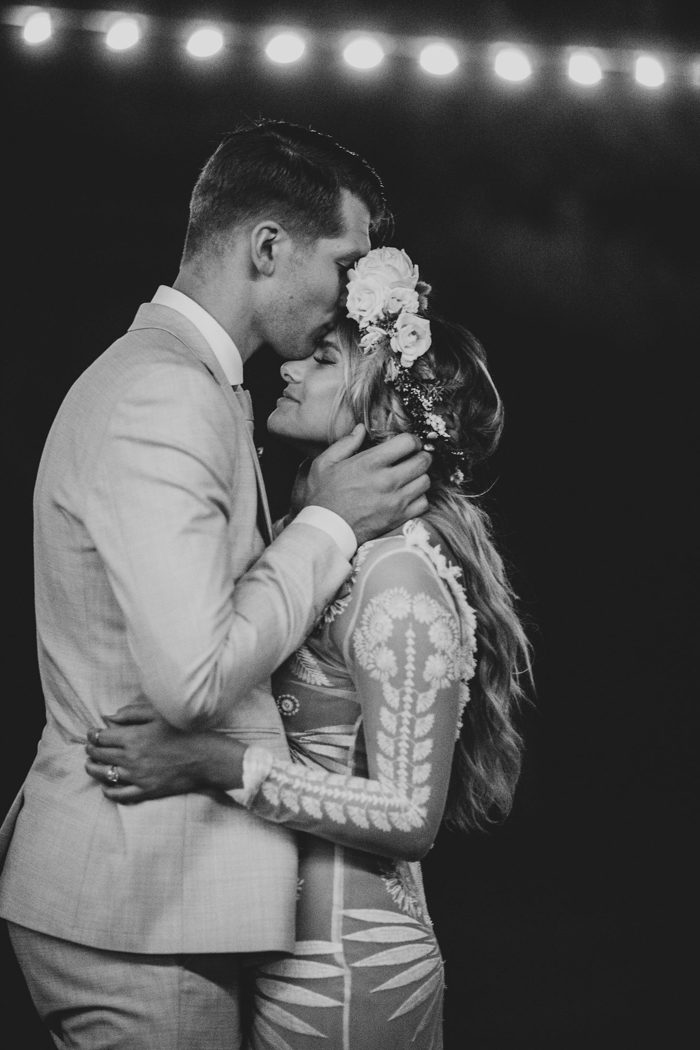 A huge thanks to Junebug member Danielle Simone Charles for sharing this dreamy boho wedding with us! Love the look and vibe of this wedding? Then you have to check out this Free People inspired Tacoma farm wedding at The Ohop Grange.