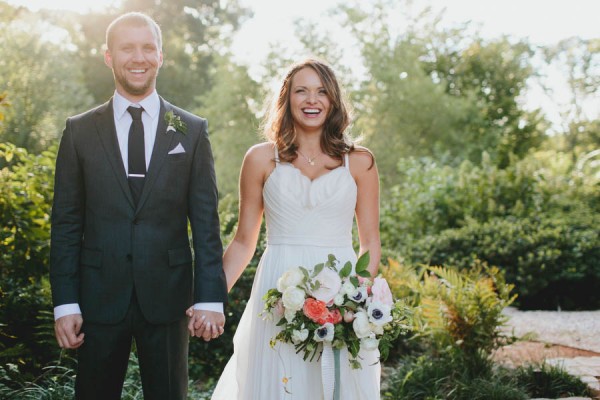 Artistic, southern, and bohemian were the three words that guided Brad and Blaie's wedding planning decisions. Light pink and white florals dressed the wedding arch, bridal bouquet, and centerpieces at the Callanwolde Fine Arts Center in Atlanta, Georgia. Lush greenery that was kissed by the setting sun surrounded the couple as they tied the knot. The bride and her bridesmaids wore chiffon gowns, which blew effortlessly in the wind. And, to top it all off, MorningWild Photography perfectly captured the gorgeous moments at this whimsical wedding.
The Couple:
Brad and Blaie
The Wedding:
Callanwolde Fine Arts Center, Atlanta, Georgia
The Inspiration:
I wanted the wedding to be unique and fun. I am an artist who grew up as a dancer, and Brad plays in a band part time, so the music was also very important with a huge emphasis on what songs would get people dancing (lots of bluesy southern rock and oldies). Dinner was enjoyed to a full playlist of Frank Sinatra, which worked beautifully. I told the wedding planners that I wanted the wedding to feel artistic, southern, and bohemian. The whimsical flowers by Amy Osaba were absolutely perfect to bring the southern landscape inside, and I scoured Savannah for vintage lace tablecloths and doilies for extra traditional charm. To achieve the artistic aspect, a favorite art professor of mine officiated the ceremony, and the venue itself also serves as an arts center. Mostly though, I wanted our guests to feel comfortable and to have a fabulous time. And DANCE! For attire, I definitely wanted the bridesmaids to wear something in chiffon. The breezy beautiful fabric felt perfectly bohemian and comfortable. My dress was also in chiffon and created by winner of Project Runway's Leanne Marshall. The girls wore short dresses by J.Crew in either soft peach or grey in a style of their own choosing. The boys wore matching charcoal suits with black long ties, and Brad wore a charcoal Hugo Boss suit with black suspenders. In the end, it turned out absolutely perfect and I could not have been happier!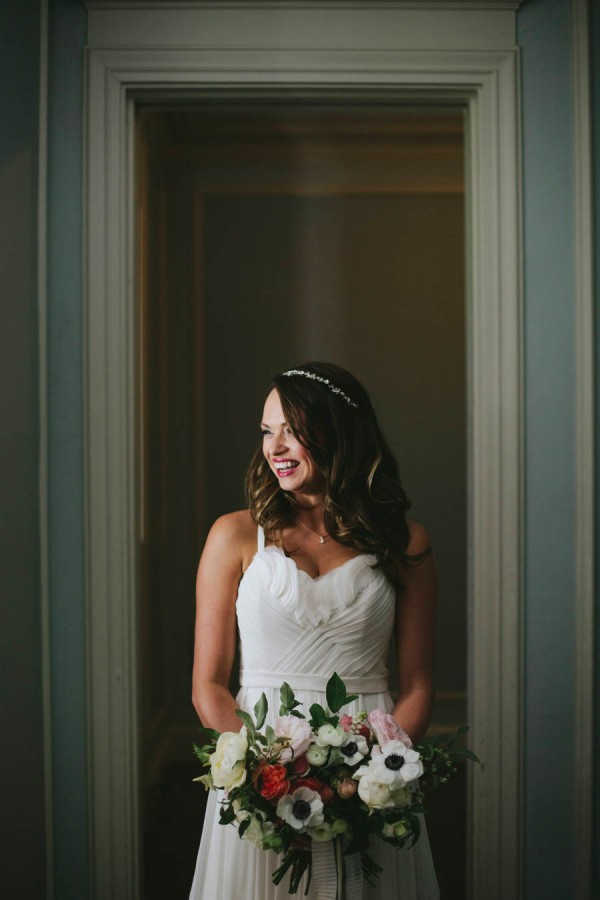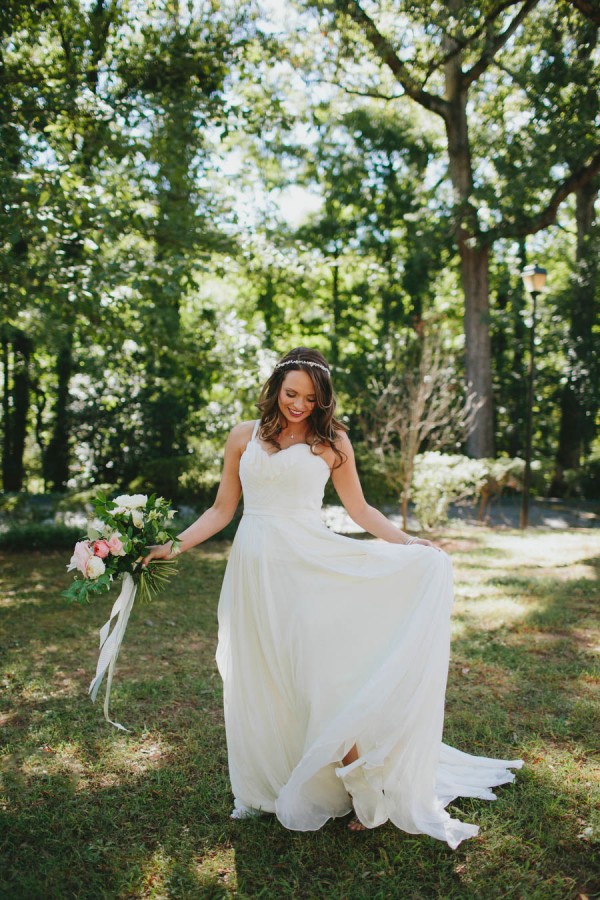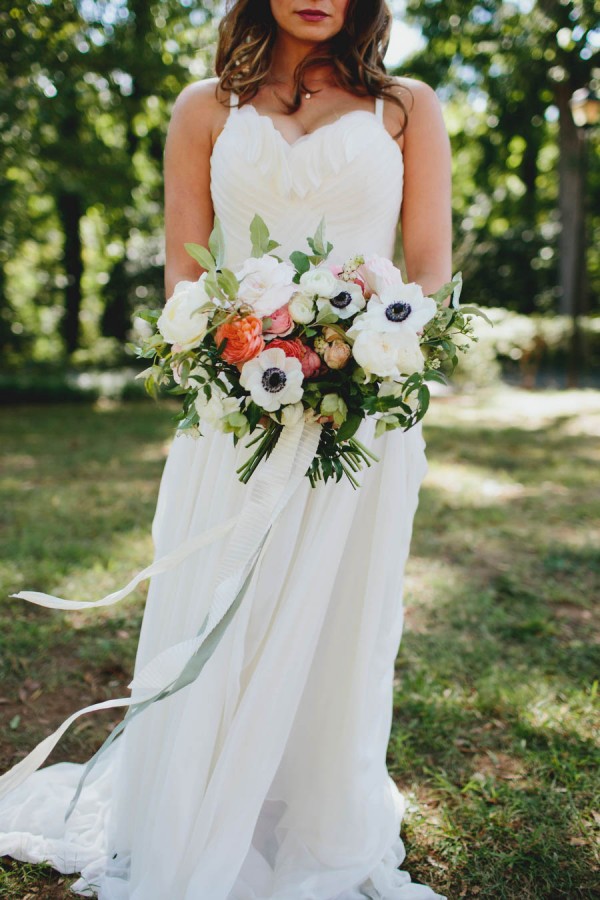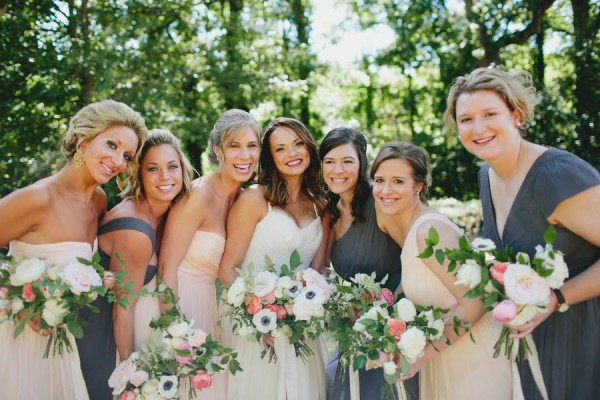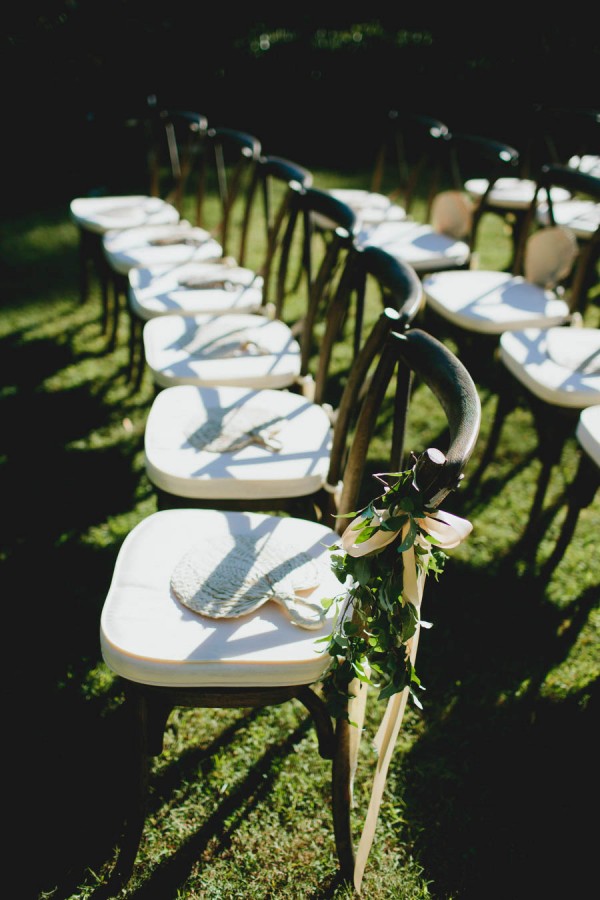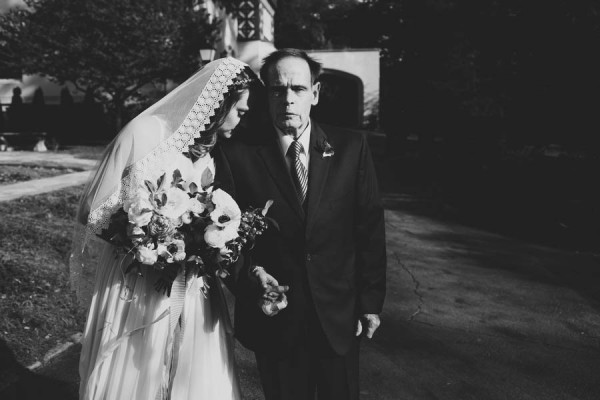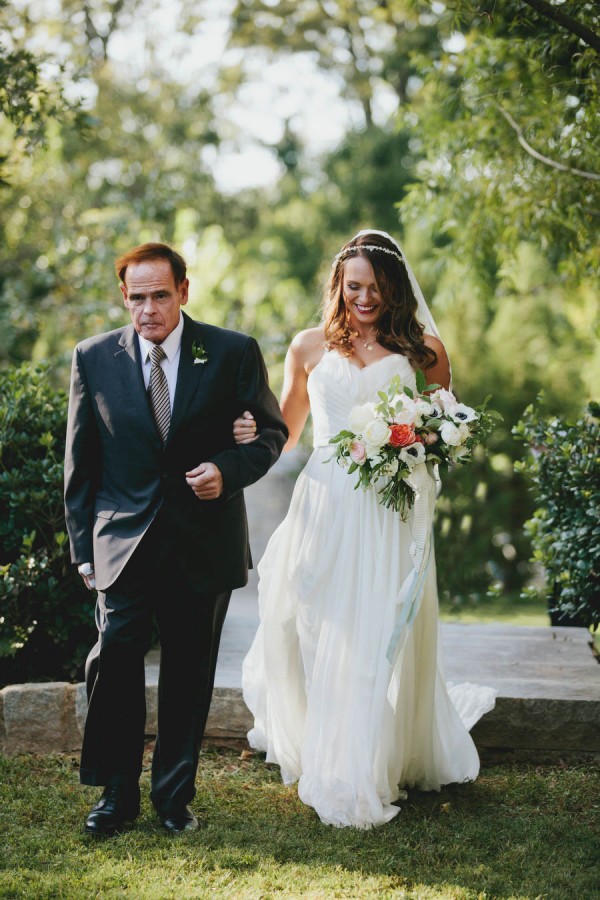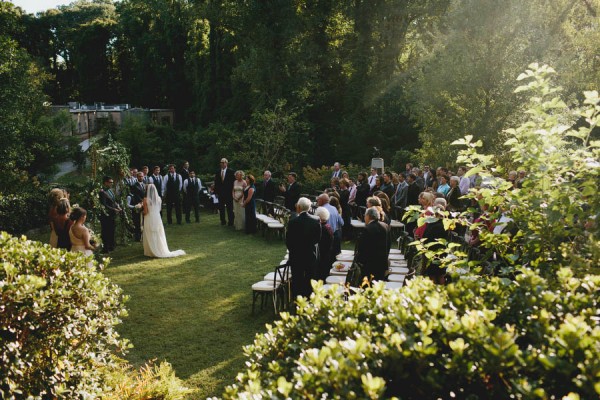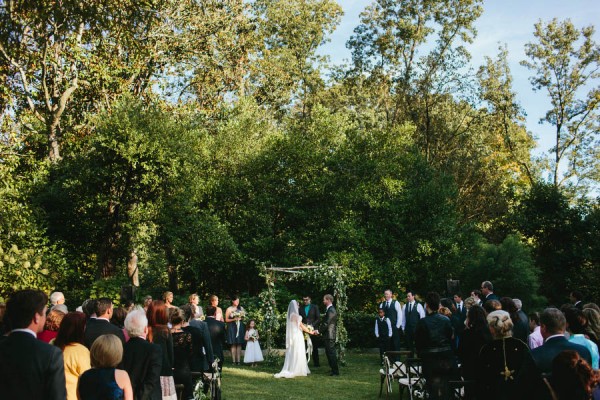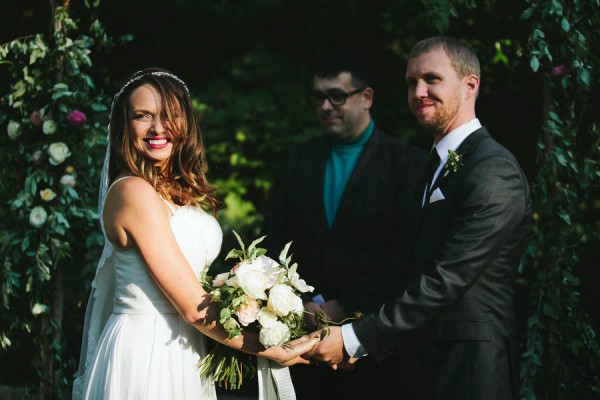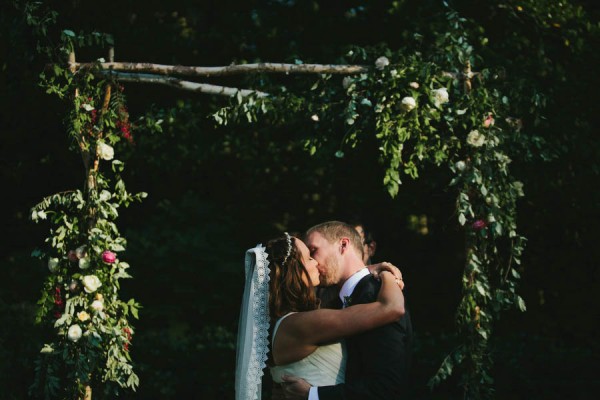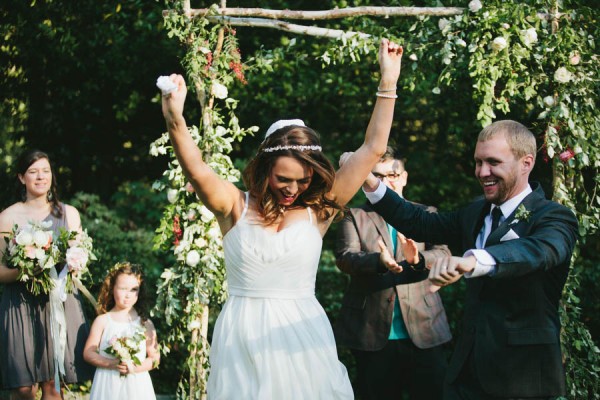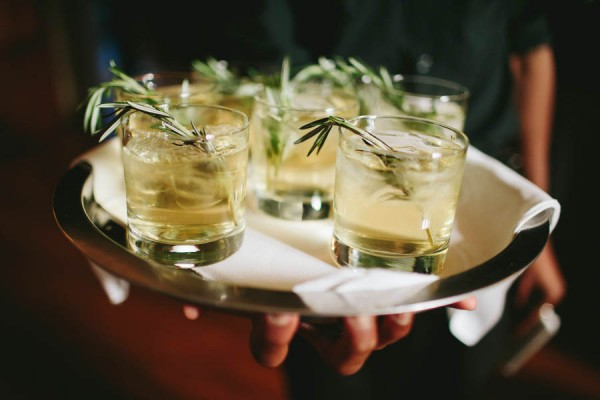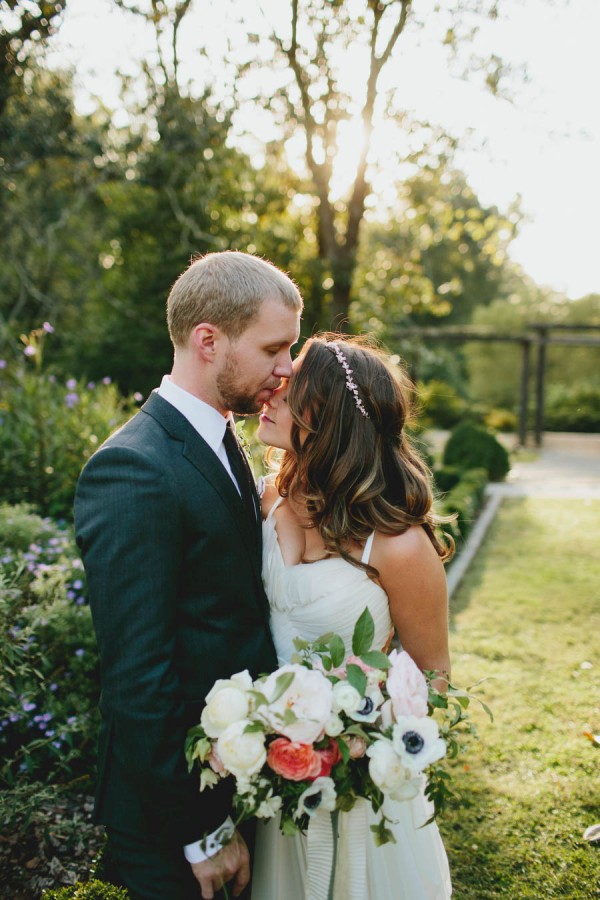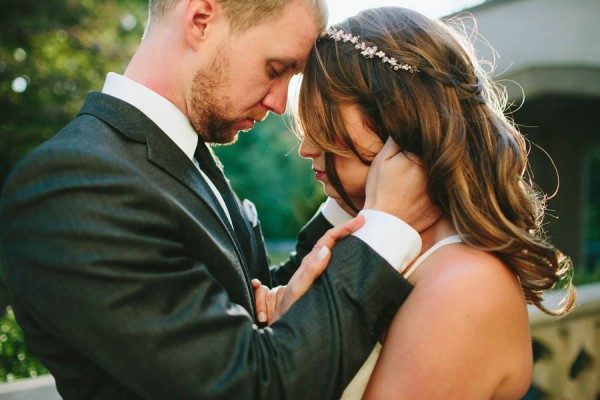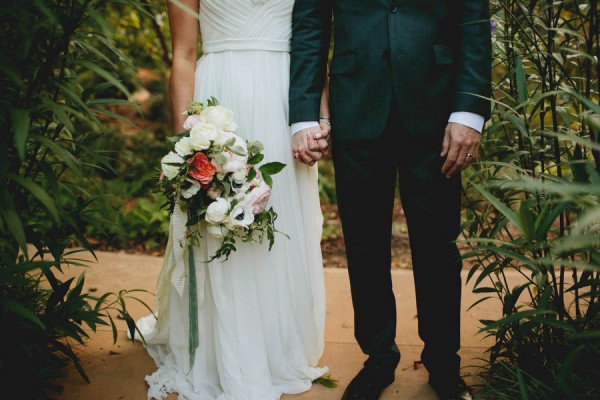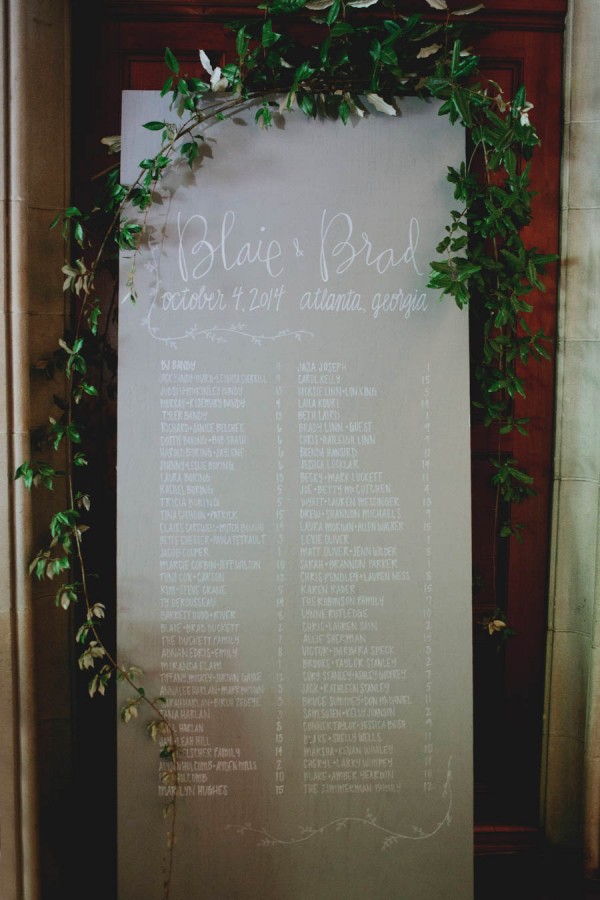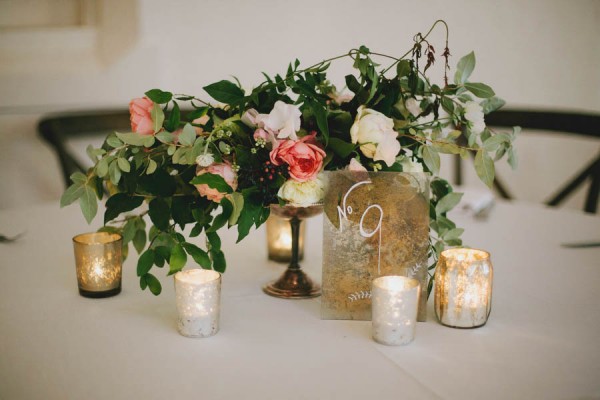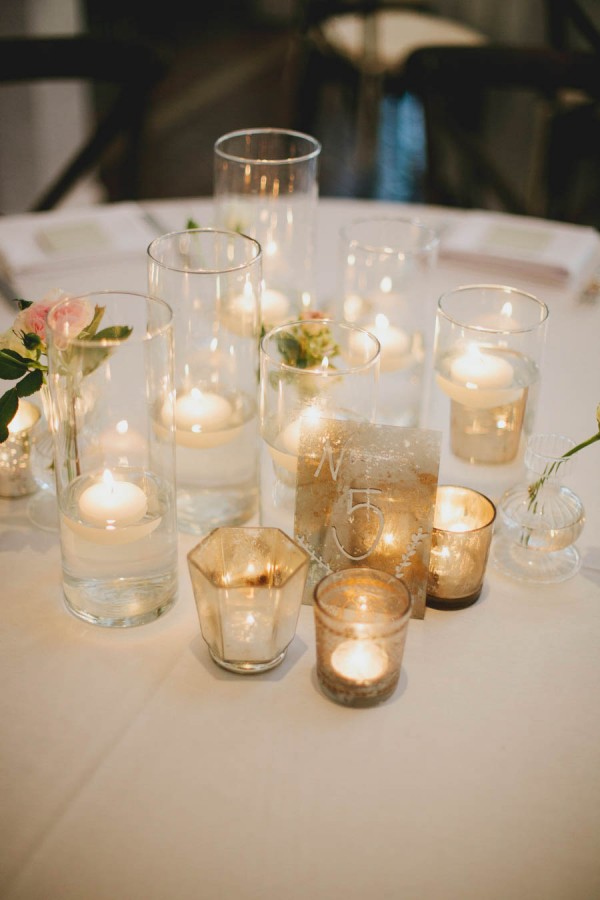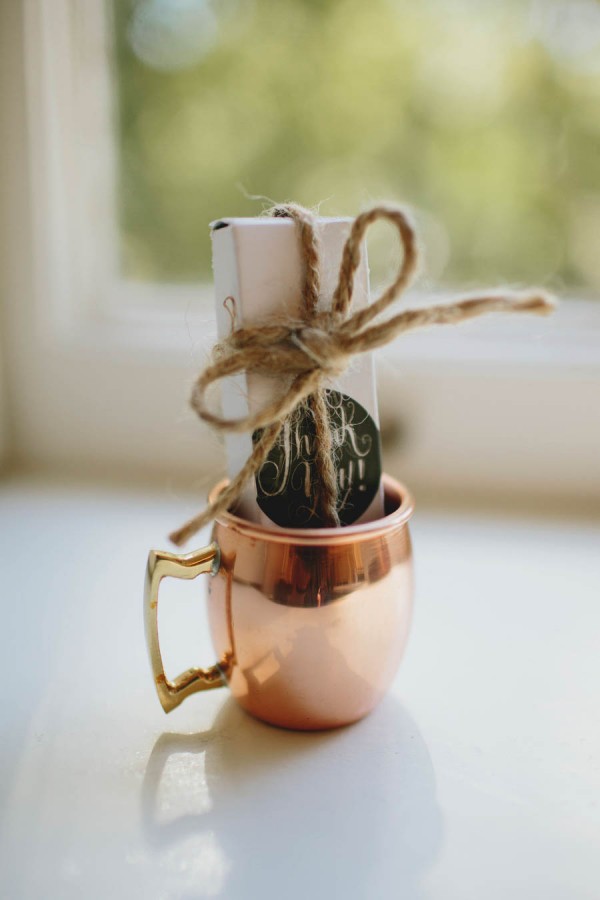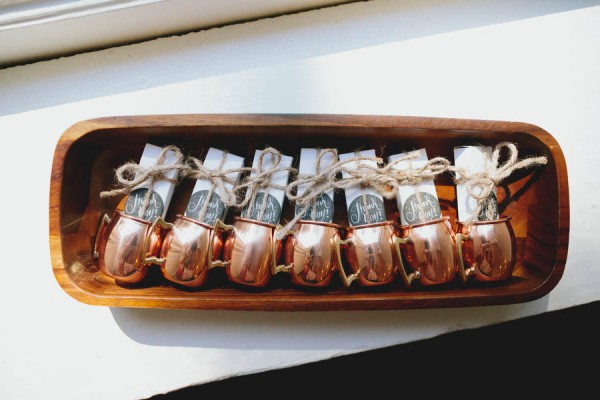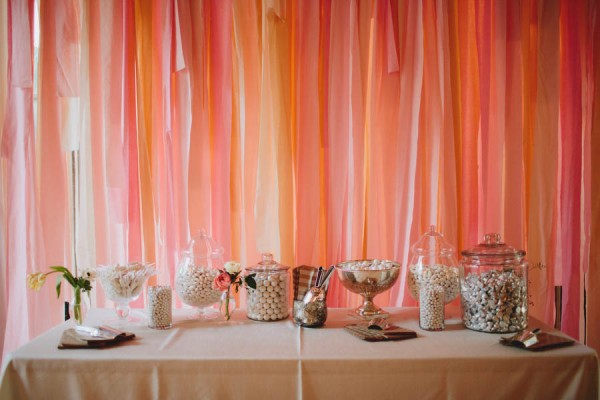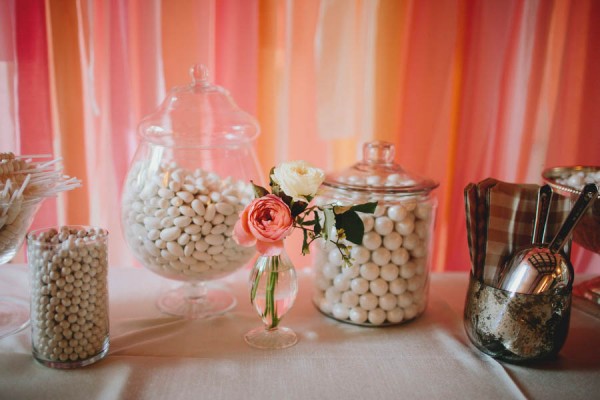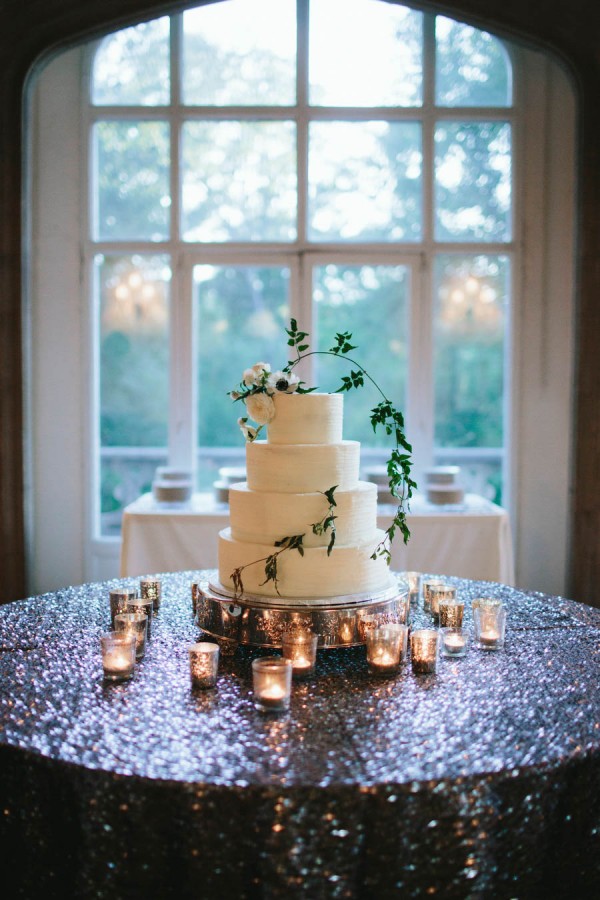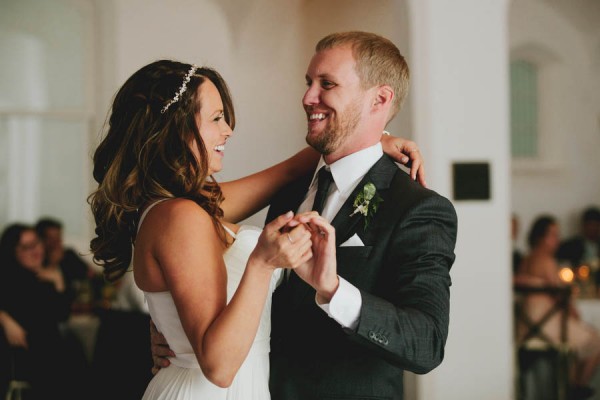 The Moments:
The entire wedding was pretty phenomenal, but I loved loved loved the dancing. Our first dance was to Into the Mystic, and it was just magical. I also loved the dancing afterwards. You couldn't have dragged me off that dance floor. I had the best time EVER. My favorite picture was the moment we cut the cake haha. As we cut into it, we hit the cardboard from the middle tier and the knife made a really loud boom when we hit the bottom. Our faces looked like we had broken the cake somehow. My other favorite moment was after we walked back down the aisle as man and wife. I couldn't wait to jump into my husband's arms, and did as soon as I could in front of everyone.
The Couple Recommends:
Our photographer, caterer, and florist were each especially amazing. I was very lucky to work with such incredibly creative professionals. Megan particularly was very laid back and comfortable to have around while getting ready before the wedding. We got rave reviews of the amazing food, and I believe Amy's flowers truly pulled the whole look together.
The Wedding Team:
Photography – MorningWild Photography
Event Planning – The Sentimentalist
Venue – Callanwolde Fine Arts Center
Floral Design – Amy Osaba
Catering – Sun in my Belly
Cake – sugar & slate
Officiant – Jason Hoelscher
Live Music – Moontower
Invitations – Ashley Buzzy
Makeup Artist – Brooke Stanley
Hair Styling – Shannon Michaels
Wedding Dress – Leanne Marshall
Bridesmaids' Apparel – J.Crew
Groom's Apparel – Hugo Boss
Groomsmen's Apparel – Savvy Formalwear
Rings – Catbird
A huge thanks to MorningWild Photography for giving us a glimpse into Brad and Blaie's southern wedding at Callanwolde Fine Arts Center! Love this whimical floral look? Check out this creative Irish wedding at Limepark!