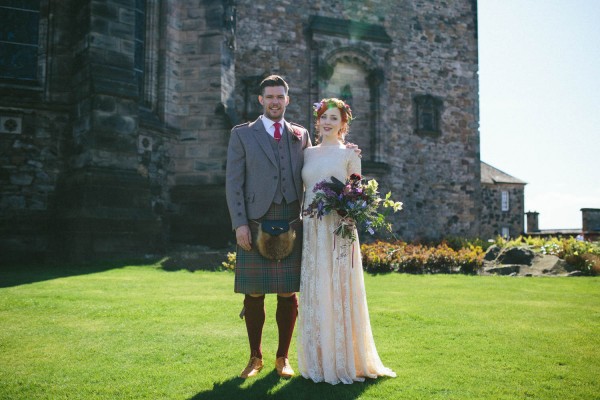 After a sunrise proposal on top of the Edinburgh Castle, Graham and Kirsty-Marie decided no other place would be just as special for their big day. Their gorgeous ceremony at the castle was filled with dark, richly colored florals, stone walls, and traditional Scottish wedding attire. Their gothic styled, unique reception at the Balmule House soon followed the ceremony as friends and family joined in celebrating the happy couple. Coral, shells, ornate lanterns, taxidermy, feathers, bird skulls, and handmade birds nests were just a few of the eclectic pieces of décor making up the centerpieces of each God or Goddess named table. Talented photographer Eric Rene Penoy captured one-of-a-kind moments at this uniquely gorgeous wedding.
The Couple:
Graham and Kirsty-Marie
The Wedding:
Balmule House, Dunfermline, Scotland
The Inspiration:
We didn't want to pick a 'theme' for the wedding, apart from wanting to somehow incorporate the story of how we met and step away from all the wedding rules and create a day that was a bit more unexpected. We're both into dramatic and masculine styles and as an interior designer, I love to experiment. We opted for a more eclectic vibe, incorporating gothic, bohemian styles with English and Scottish influences. The flowers were wild and dramatic and there were real bird wings in my bridal bouquet. The tables were ethereal, styled with floral prints and unusual objects such as ornate lanterns, bird skulls, coral, shells, taxidermy, feathers and stone busts with handmade birds nests resting on their heads. We hung feathers around the dining room, made a surreal table plan with hand made dreamcatchers and the tables were named after Gods and Goddesses related to our shared Earth star sign, Taurus. We had ginger sailors on arrival and even managed to get our special ingredients into our 'supper club' menu too with a spiced rum granita, lime jelly and ginger sorbet pre desert. With us selling our house just before the wedding and emigrating to Australia after the wedding, we did most of the wedding planning and styling very last minute, including my dress, lace boots and statement bird claw earrings which I only found 1-2 weeks before the day and Graham running out on the morning of the wedding to buy a tie!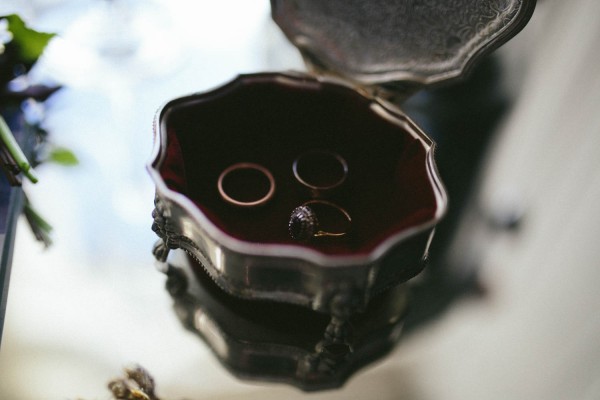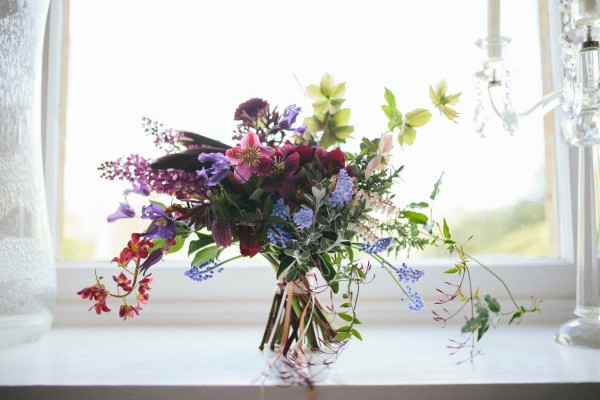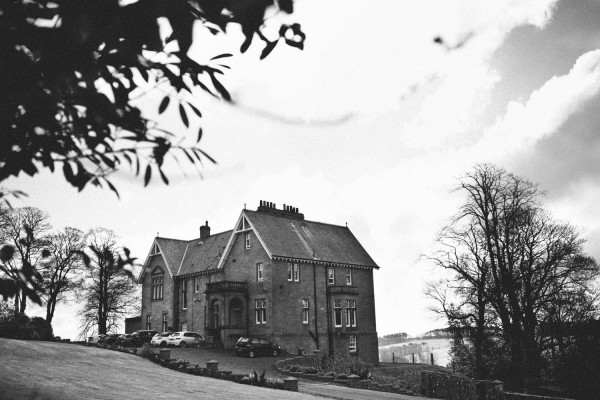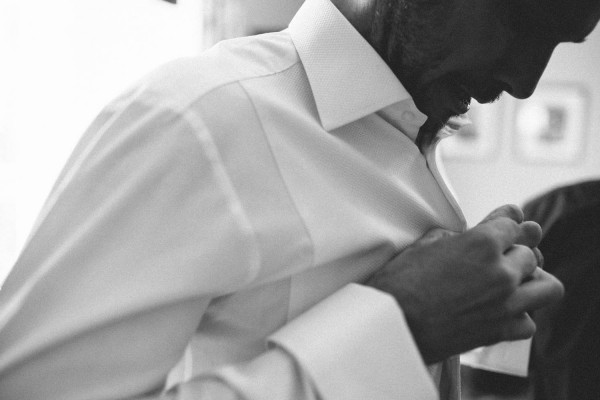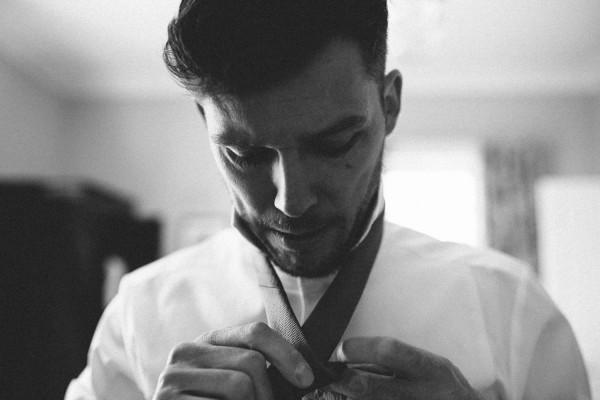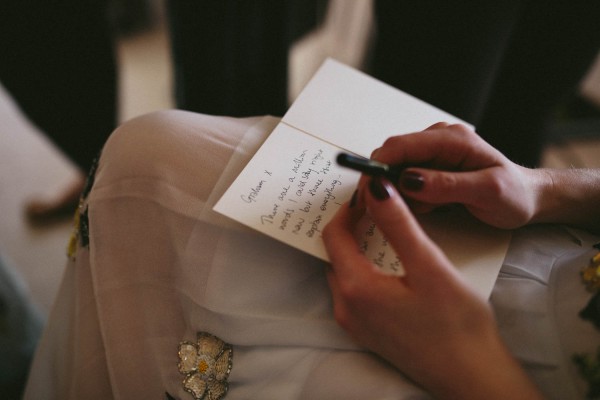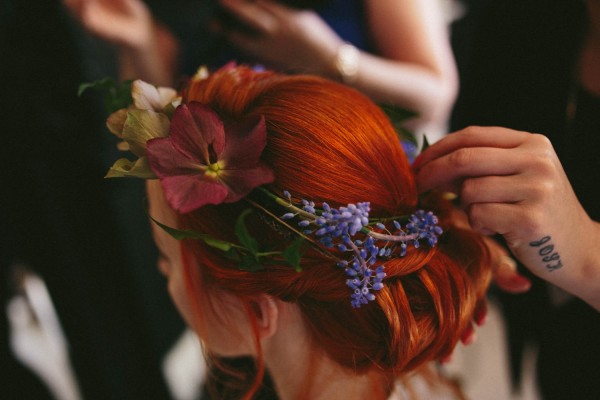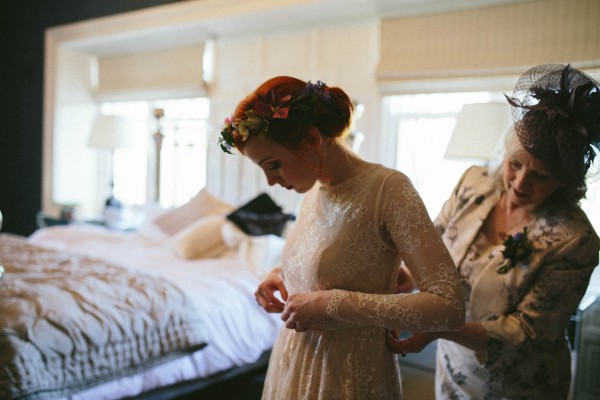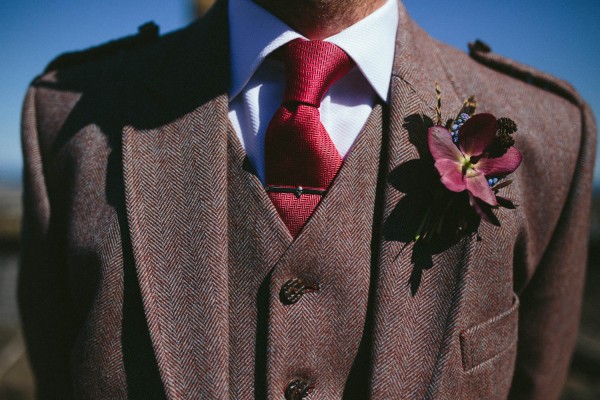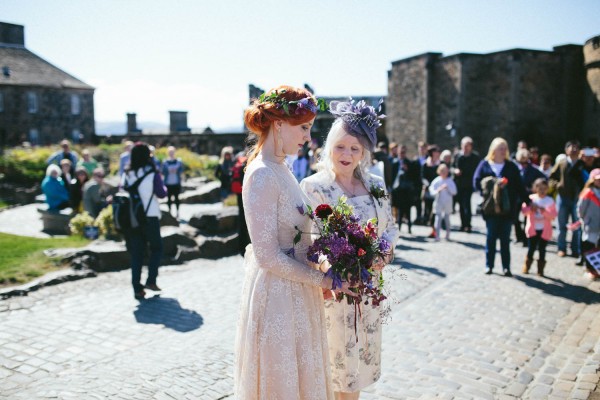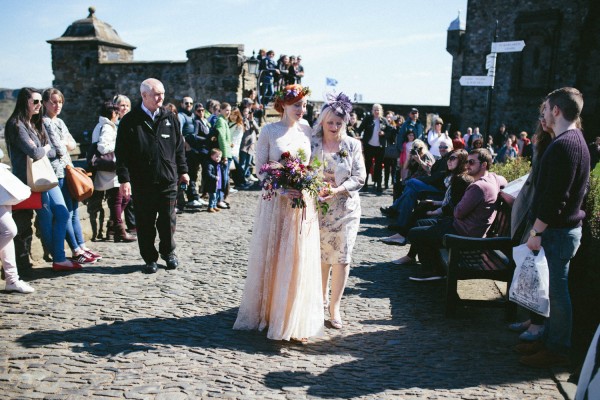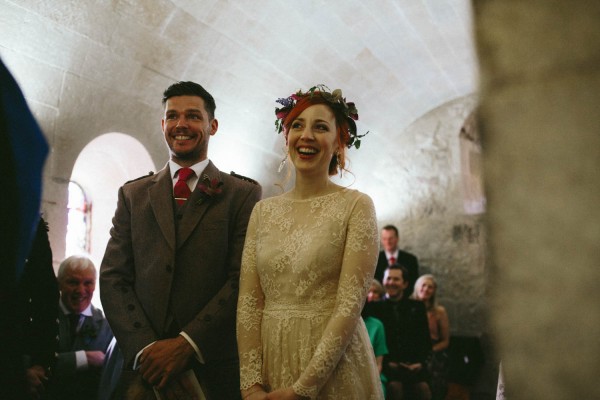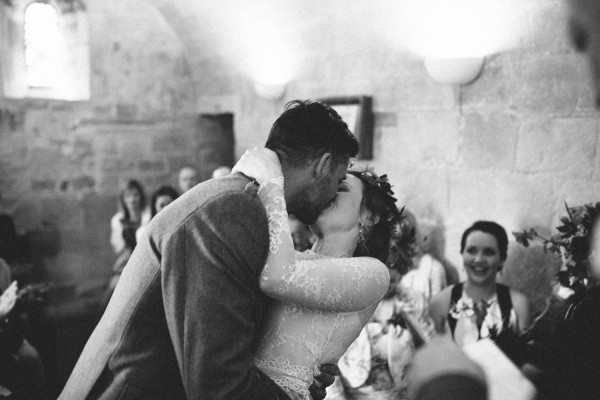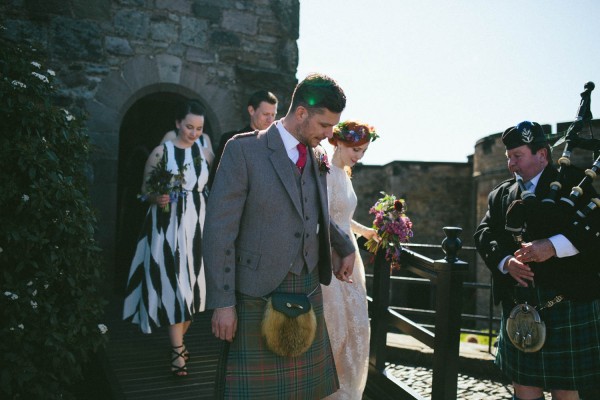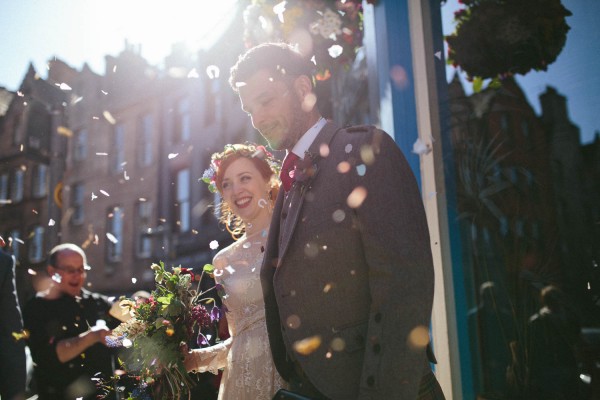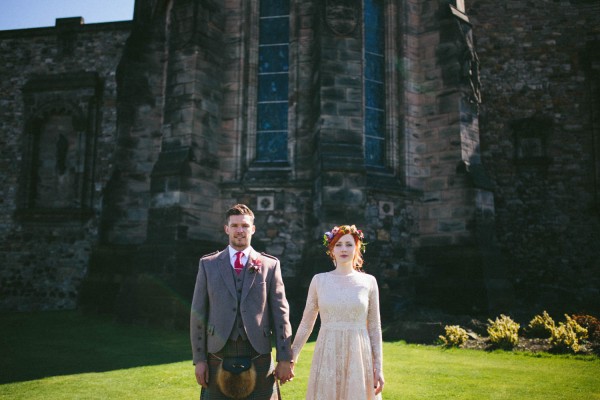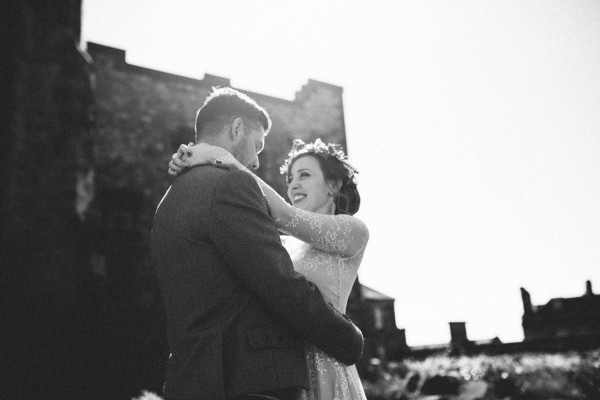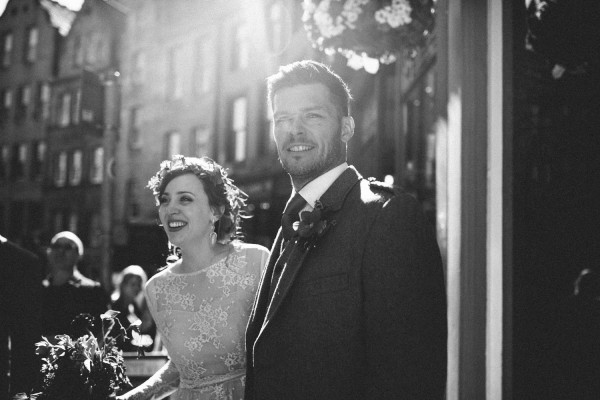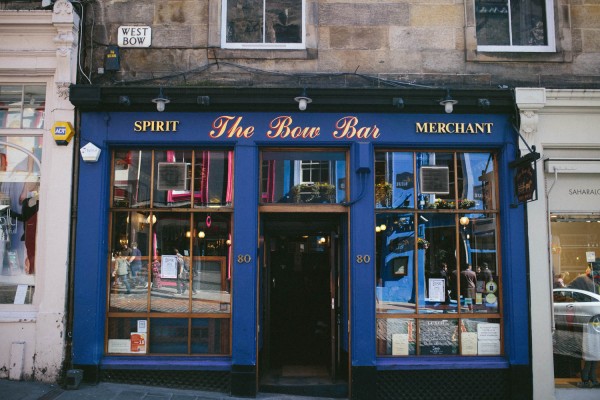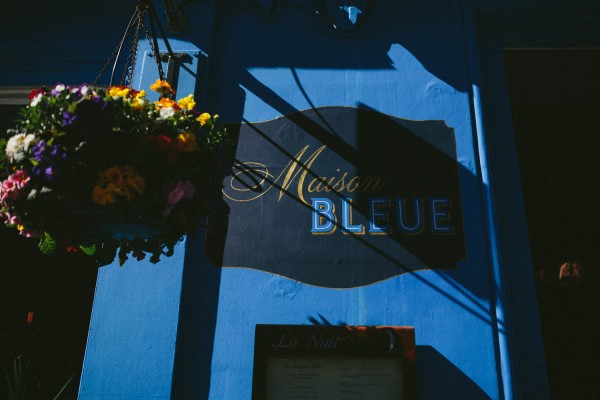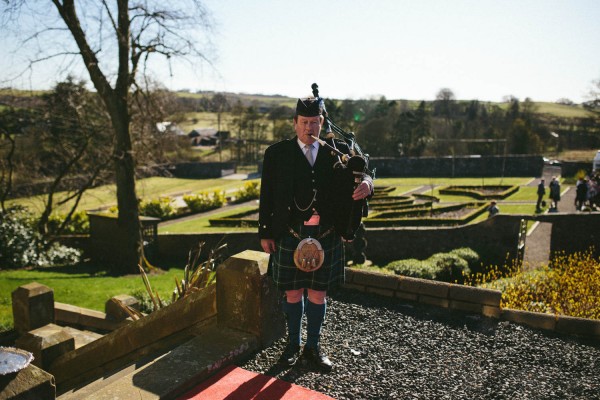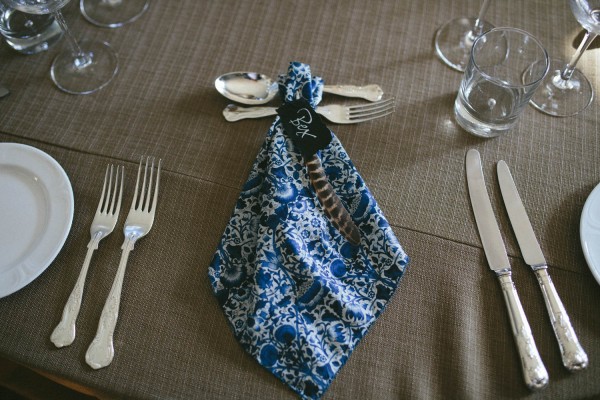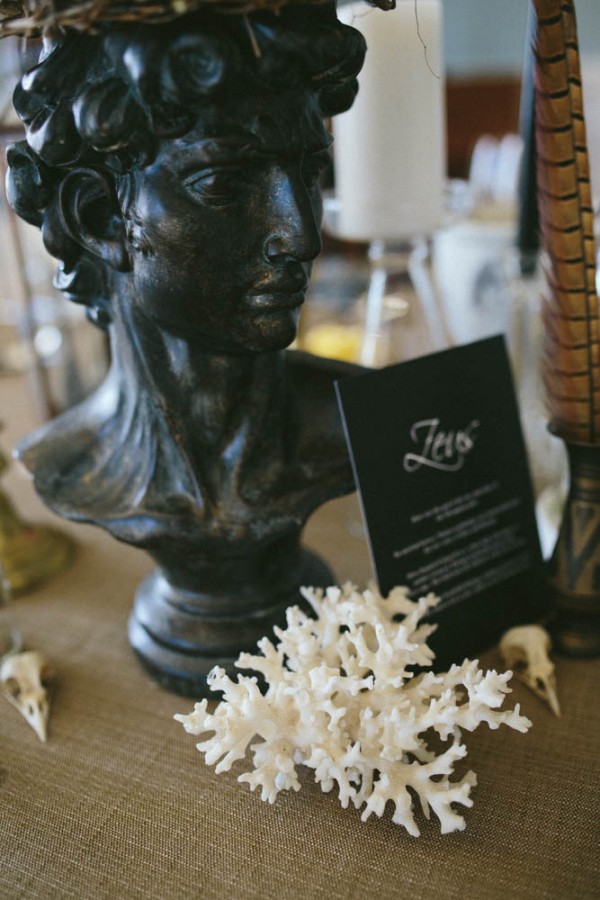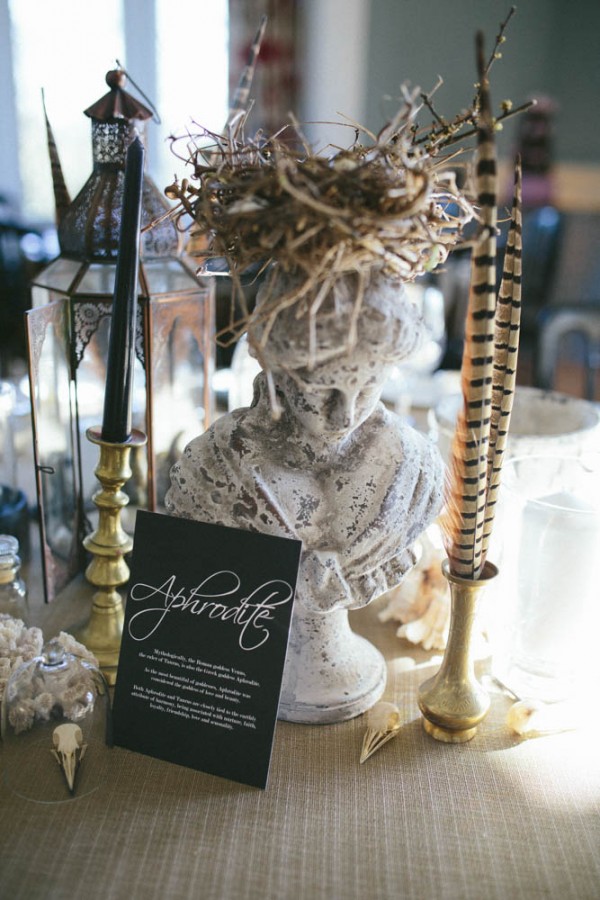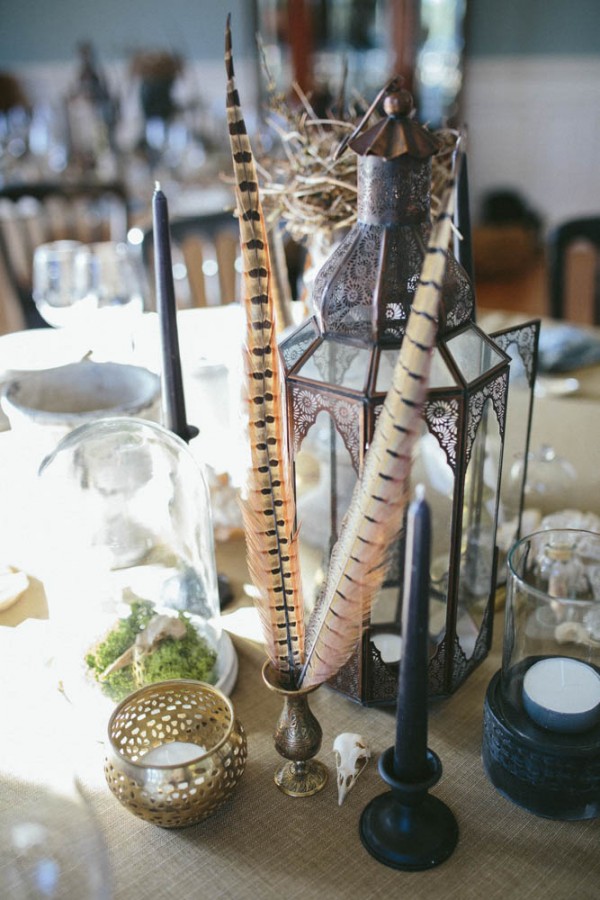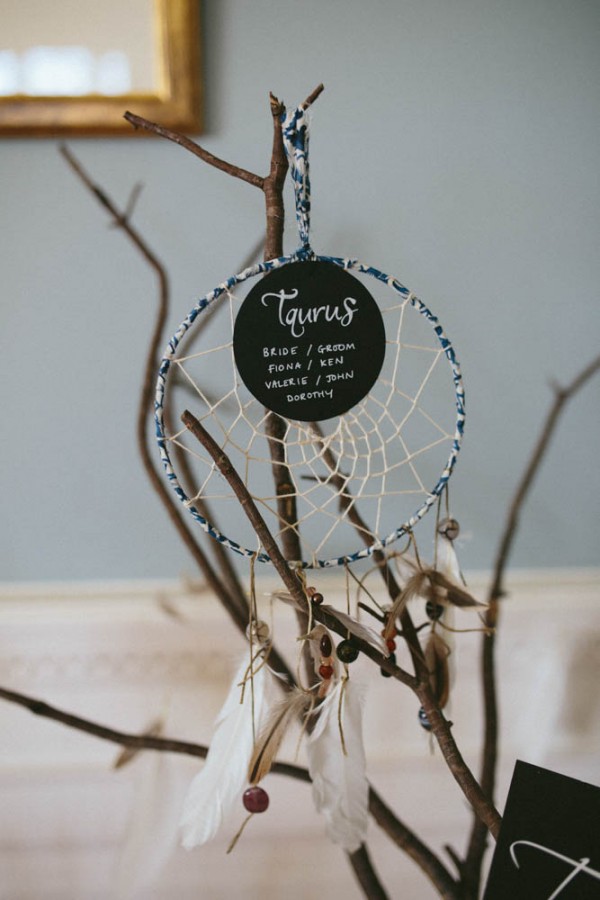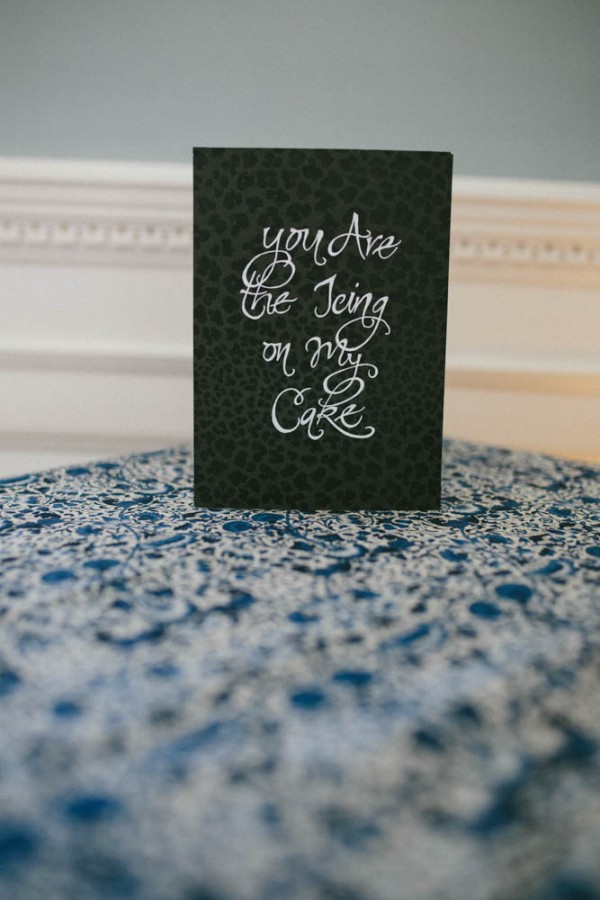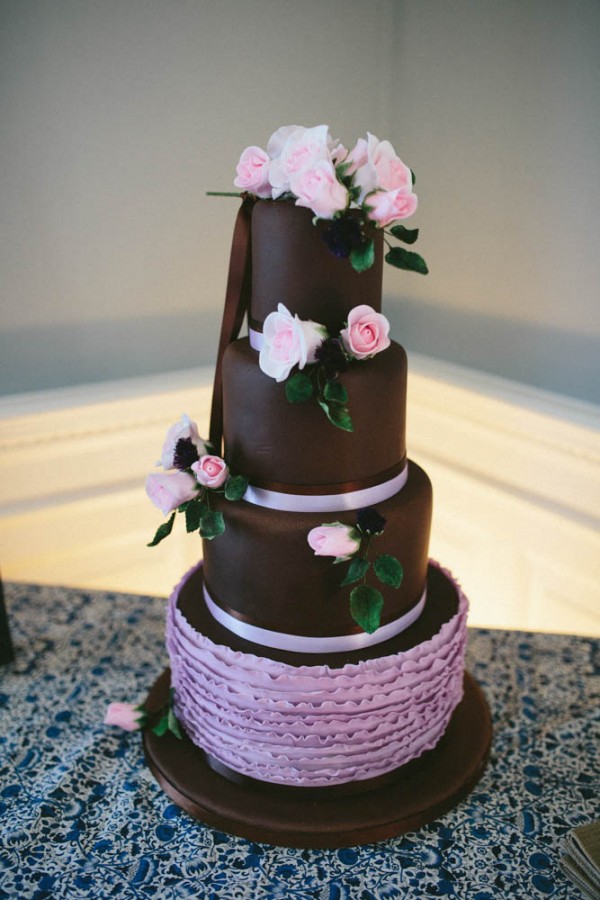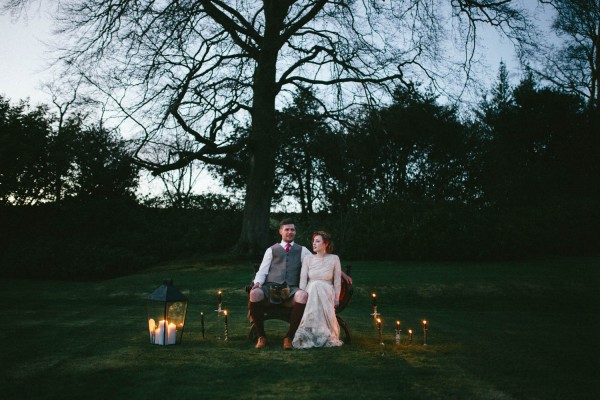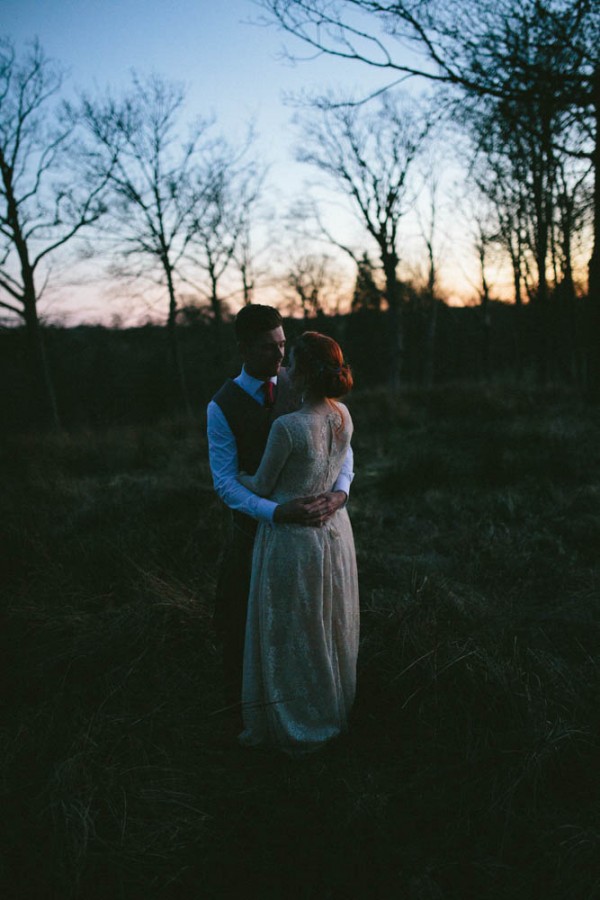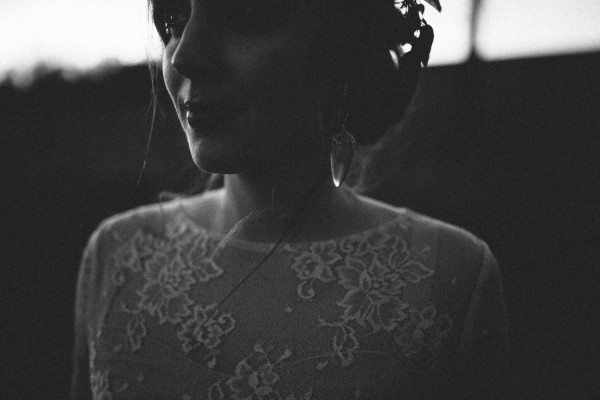 The Moments:
Everything about the day was absolutely perfect. We said our own vows in the oldest Chapel in Scotland, St. Margaret's, on top of Edinburgh Castle, where we got engaged. The chapel is beautiful and there is so much history and love within the original stone its built with. Our Reverend was amazing and we had such an incredible and emotional ceremony, it was just so special and it was our favourite moment of the day. Afterwards, we were piped down the Royal Mile, we were so happy and in love and it felt like we were famous, it was so much fun!
The Couple Recommends:
Russell Up – really unique menus, local in season ingredients, personal service, incredible food.
Eric Rene Penoy – insanely talented photographer, goes above and beyond and just fantastic – we love our photos!
Balmule House – stunning venue and grounds.
The Wedding Team:
Photography – Eric Rene Penoy
Ceremony Venue – Edinburgh Castle
Reception Venue – Balmule House
Floral Design – Pyrus Flowers
Catering – Russell Up
Invitations – Kirsty–Marie
Makeup Artist – Lyn McKenzie
Hair Styling – Lyn McKenzie
Wedding Dress – Kula Tsurdiu
Bridal Accessories – Alexis Bittar (earrings), Karen Millen (shoes)
Bridesmaids' Apparel – Whistles
Groom's Apparel – Slanj Kilts
Groomsmen's Apparel – Slanj Kilts
A huge thanks to Eric Rene Penoy for sharing Graham and Kirsty-Marie's bohemian, gothic wedding at Balmule House in Scotland! Love this wedding style? You have to check out this unorthodox Paris wedding at Château du Vivier!