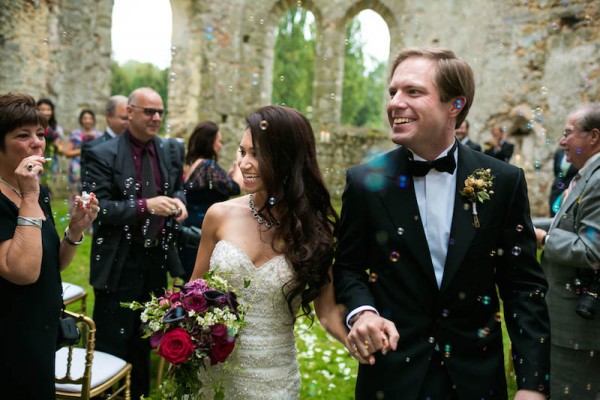 Jeanie and Chris were completely inspired by the enchanting quality of Château du Vivier in Paris. The historic ruins gave the guests something to explore while celebrating the new marriage of Jeanie and Chris. Rich red and warm pink florals dressed the tables and bouquets. Vintage novels held seat assignments and used their pages as part of the decor. Lights dangled above the seats where friends and family gathered to take part in this whimsical Paris wedding, beautifully planned by Et Voila Weddings. Photographer Christophe Viseux expertly captured the breathtaking moments throughout the day.
The Couple:
Jeanie and Chris
The Wedding:
Château du Vivier, Paris, France
The Inspiration:
Once we fell in love with the ruins, our vision for the decor became clear. The ruins had various "rooms" which our guests could explore and everything looked like it hadn't been touched in centuries – thus the "Cabinet of Curiosities" theme came to life. We wanted to inspire curiosity by having oddities on the table that guests could touch and give a great feel of a gothic history.
P.S. The best decision we made was spending the money we originally budgeted for entertainment (fireworks, stilt walkers) on hiring a professional set designer. The environment became the entertainment for the night!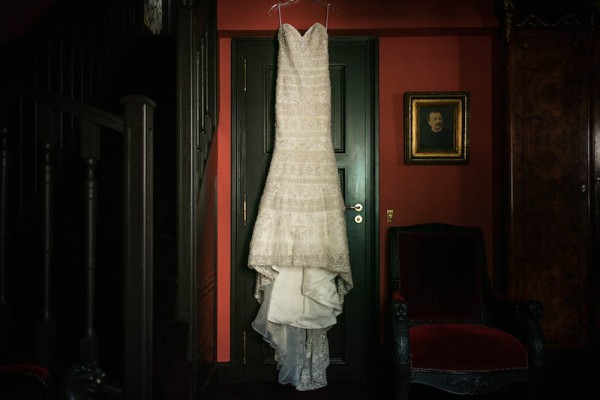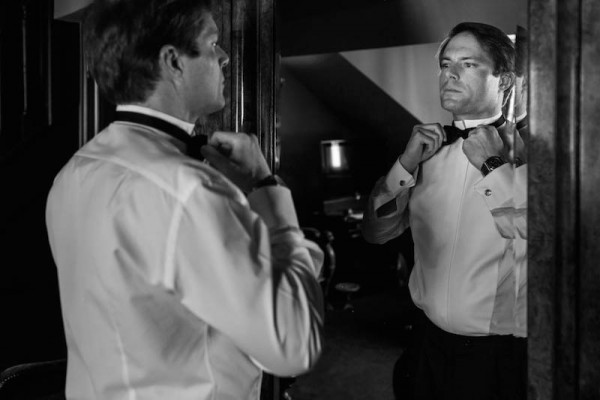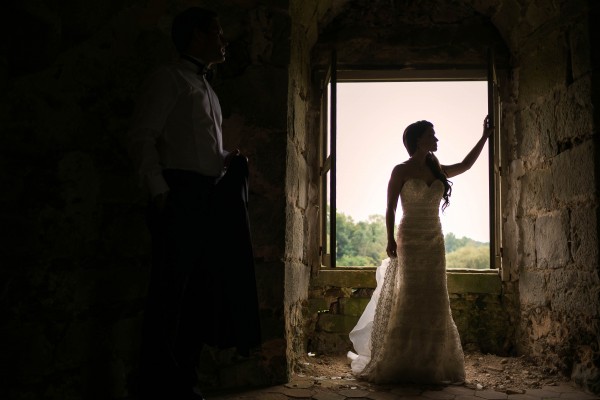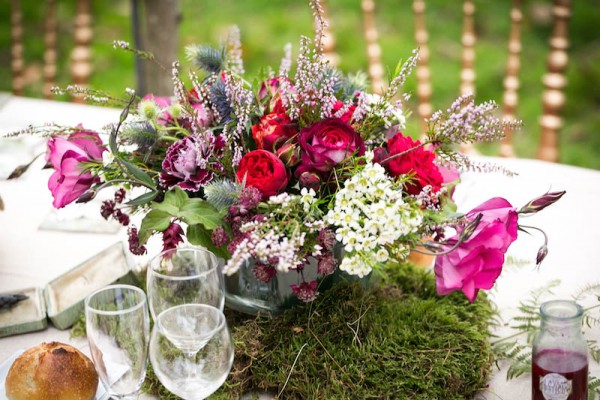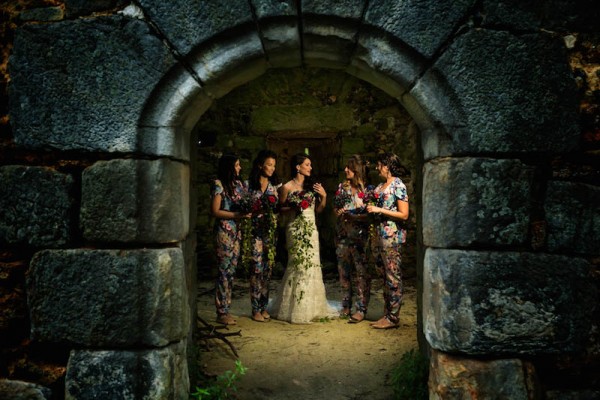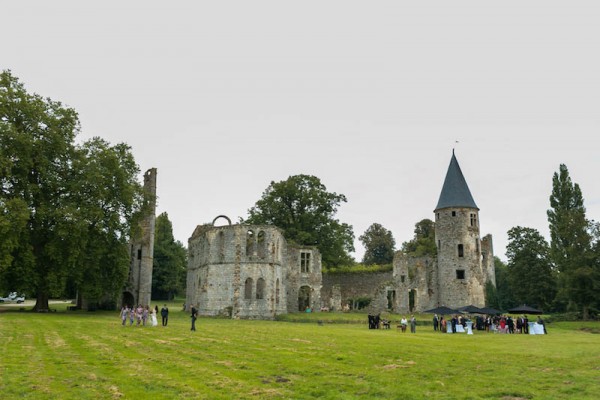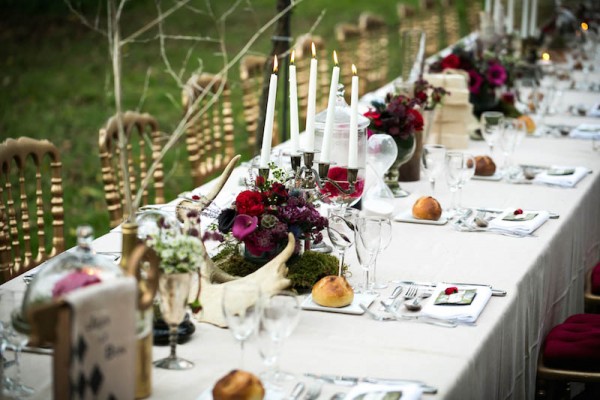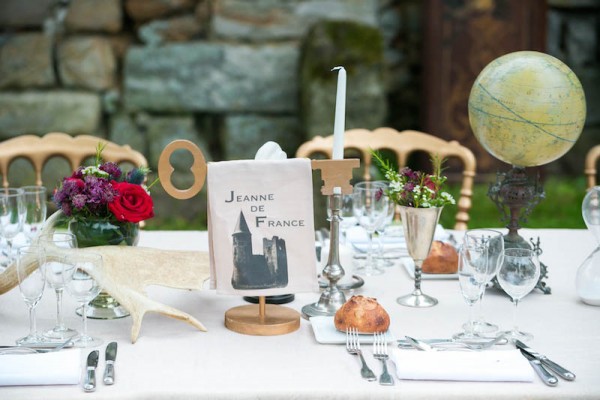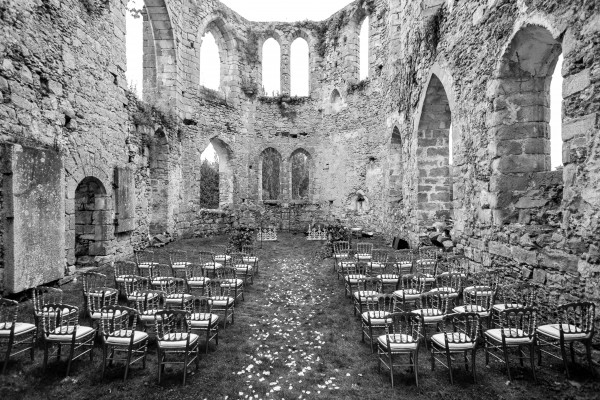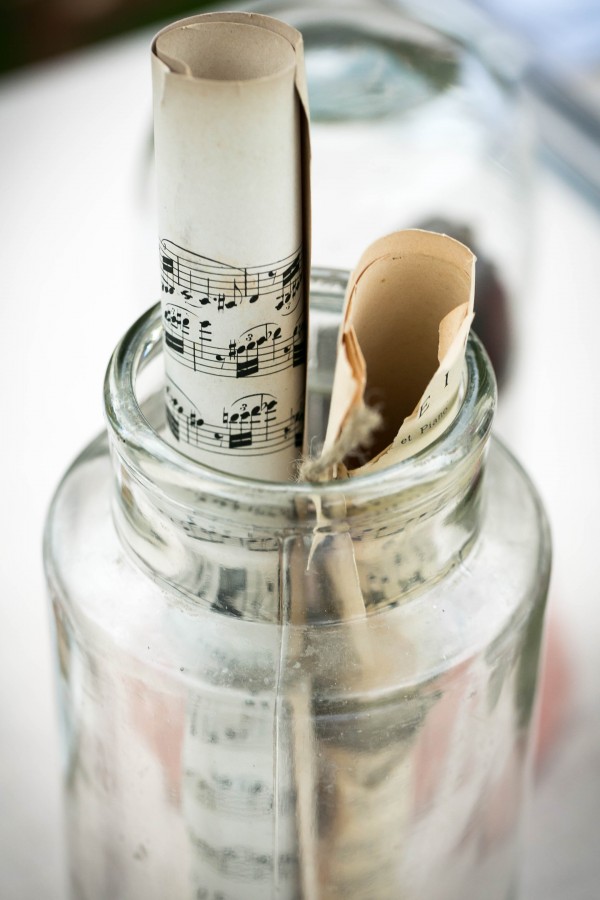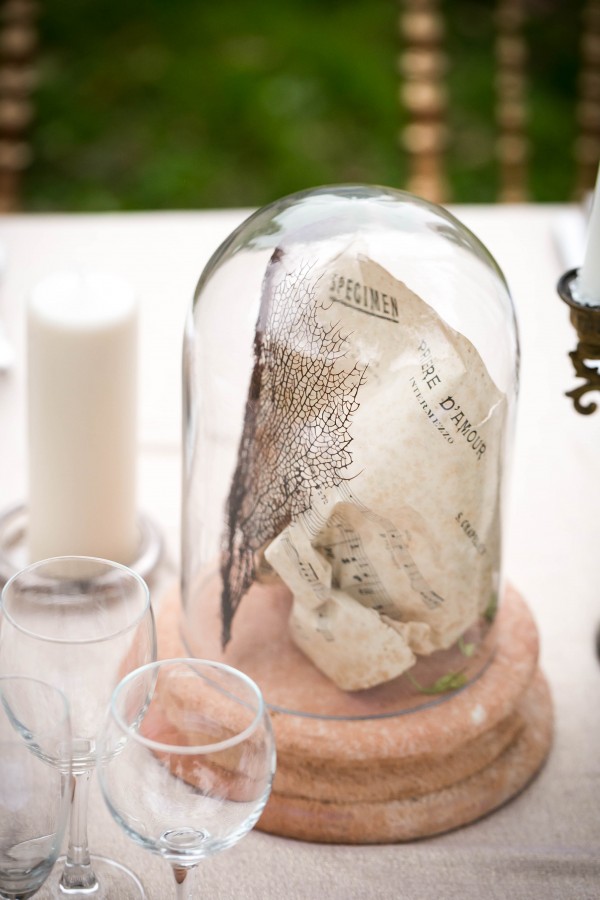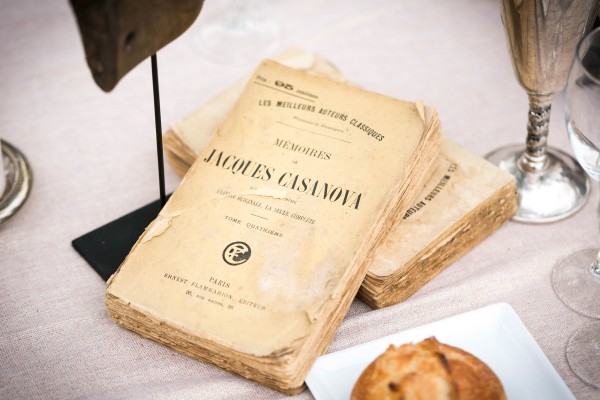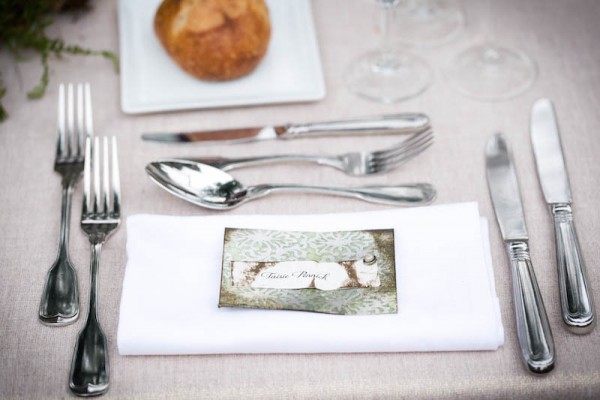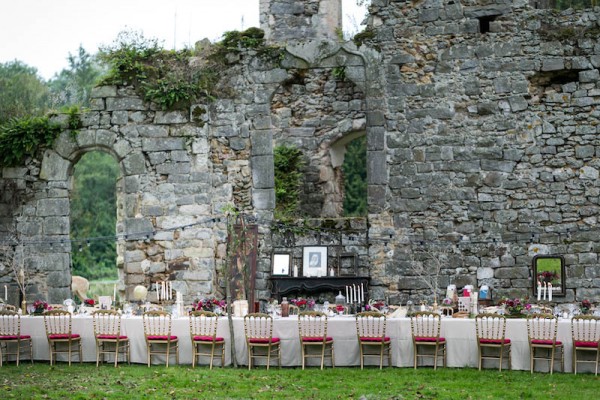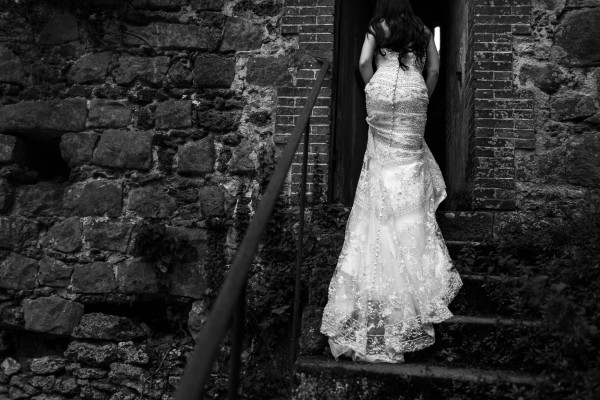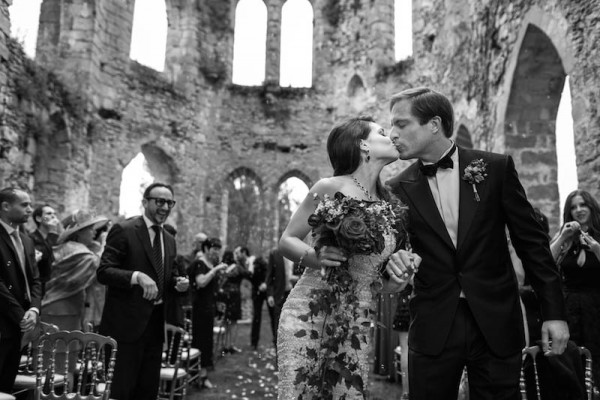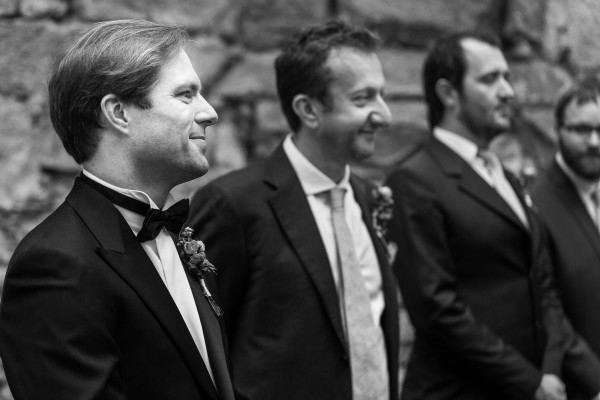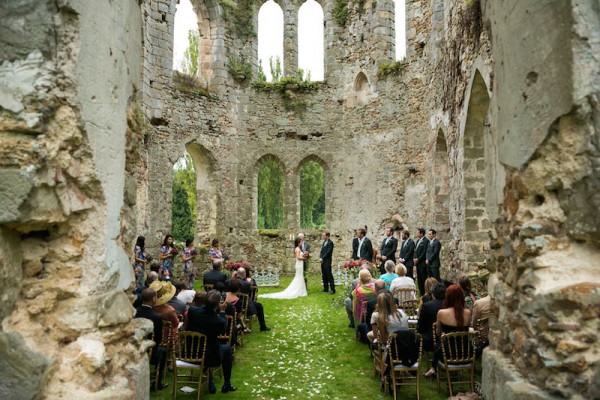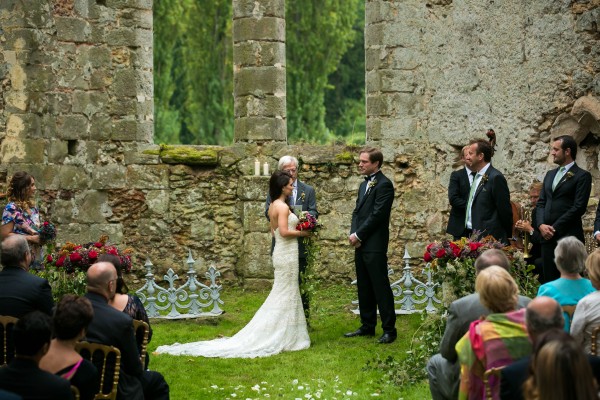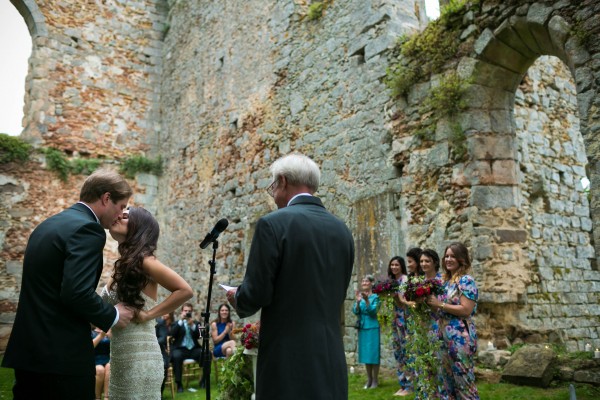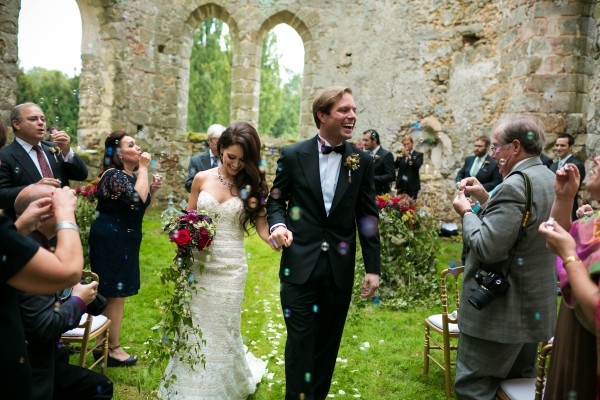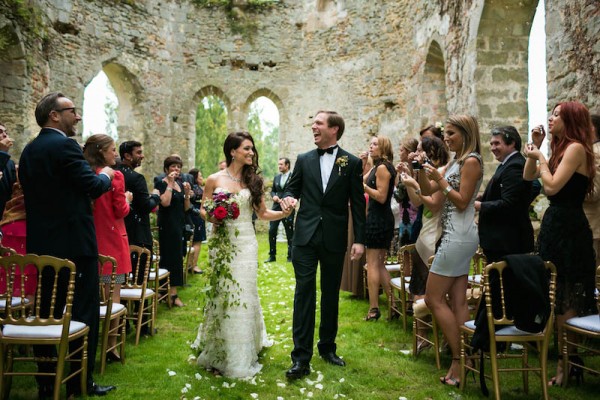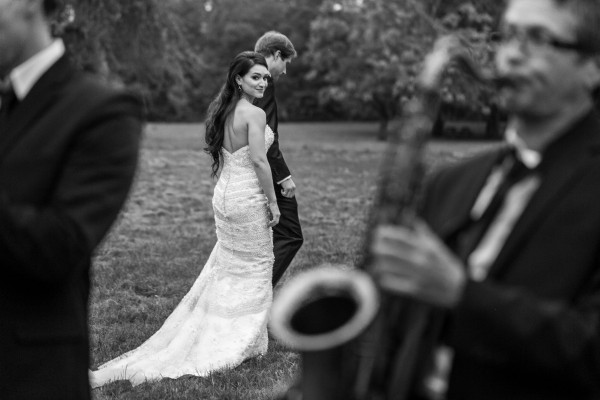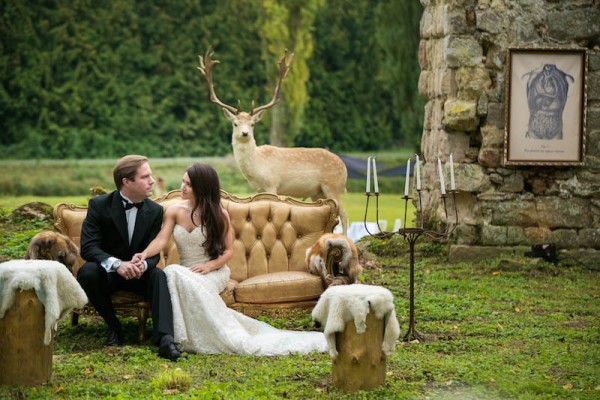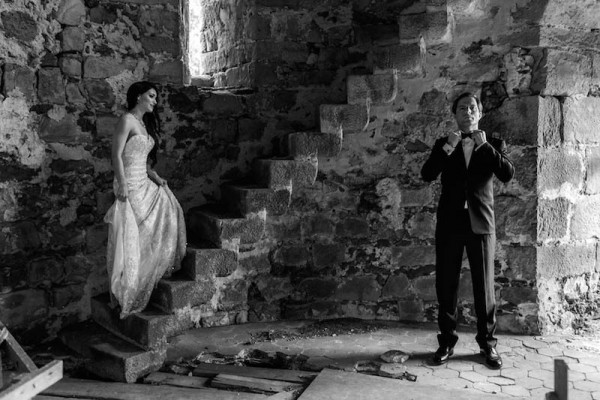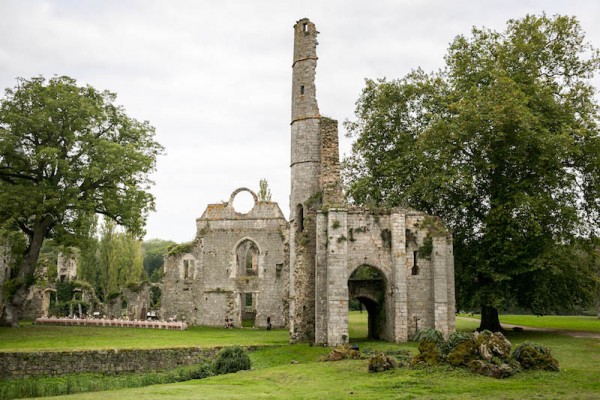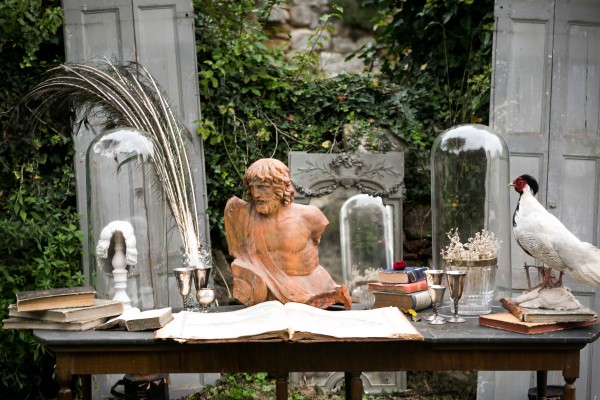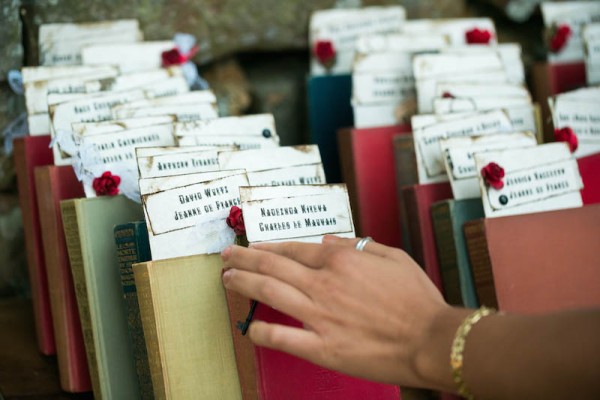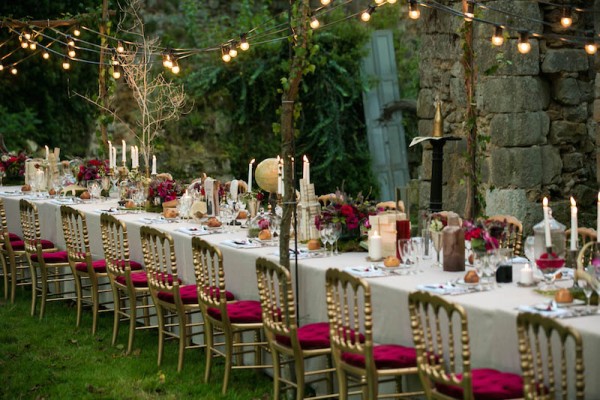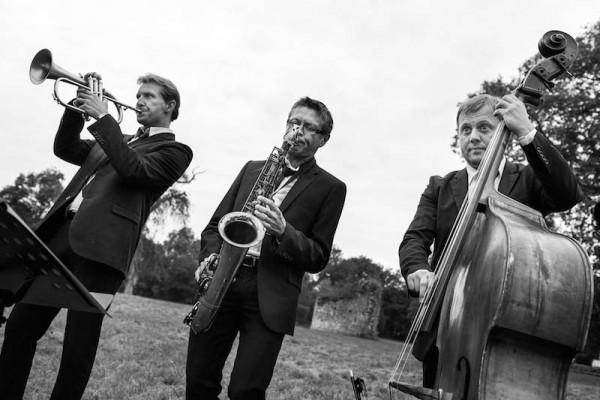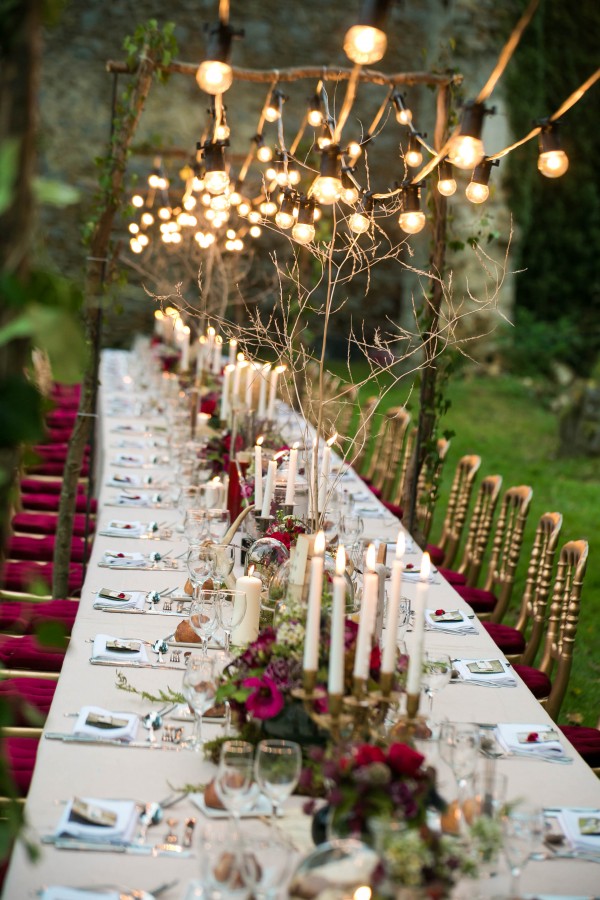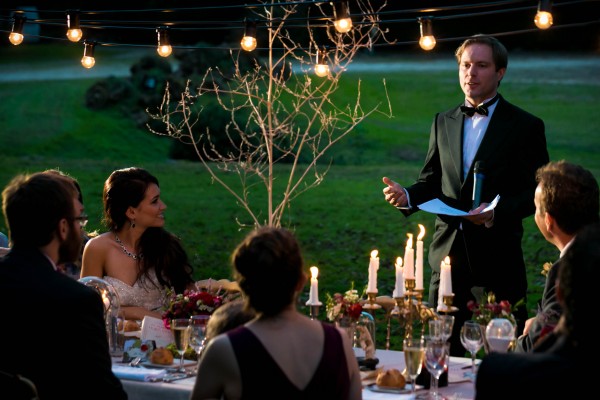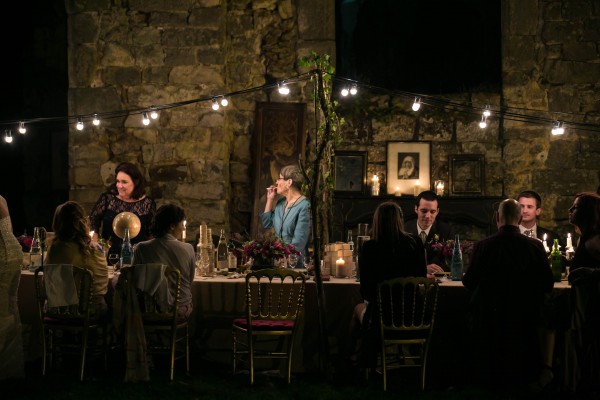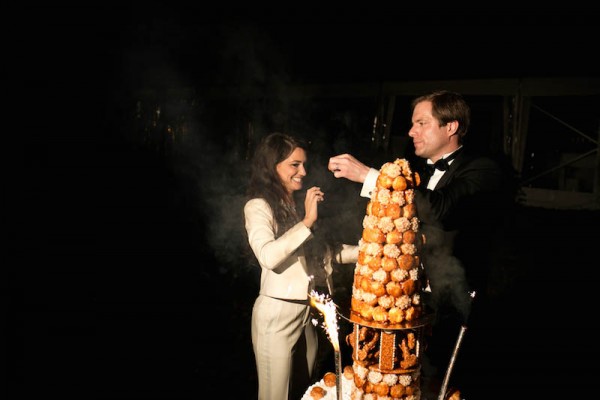 The Moments:
Our wedding cake was a traditional french croquembouch – which is essentially a tale pile of choux pastries bound together by caramel. When it was brought out, Chris and I of course did the traditional groom/bride feeding each other moment… but our guests took it as a cue to grab their dessert too straight off the cake. It quickly became a swarm of dessert-hungry girls (let's be honest, they were girls) devouring the cake. We have some pretty amazing photos of this which no one is proud of.
The Wedding Team:
Photography – Christophe Viseux
Event Planning – Et Voila Weddings
Venue – Château du Vivier in Paris
Set Design – Les Ephemeres Design
Makeup Artist – James
Hair Styling – James
Thank you to Et Voila Weddings for sharing Jeanie and Chris' romantic Paris wedding with us! Looking for more whimsical wedding inspiration? Check out this classically natural wedding and this dreamy bridal inspiration.