At a private family estate in California, Emily and Chris were married in a day that exuded elegance and ease. D. Park Photography was there to capture the dazzling decor in gold and blush and all the joyful moments of dancing and toasting beneath crystal chandeliers. I love it!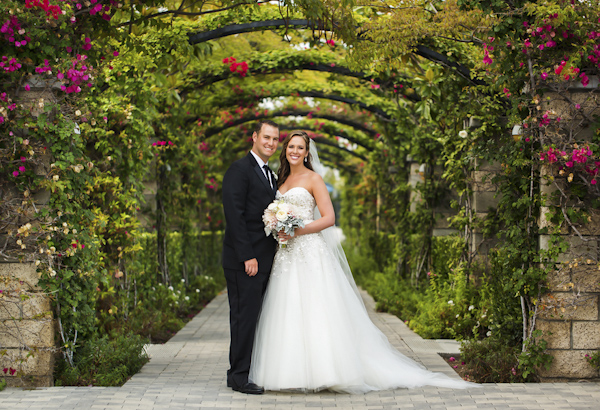 The Couple: Emily and Chris
The Wedding: 7.20.13 – Private Family Estate, Dana Point, California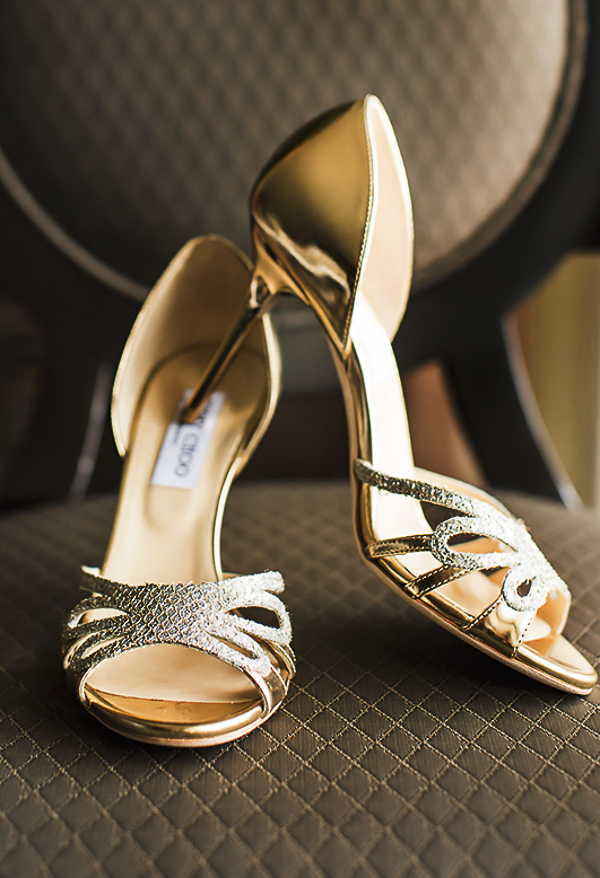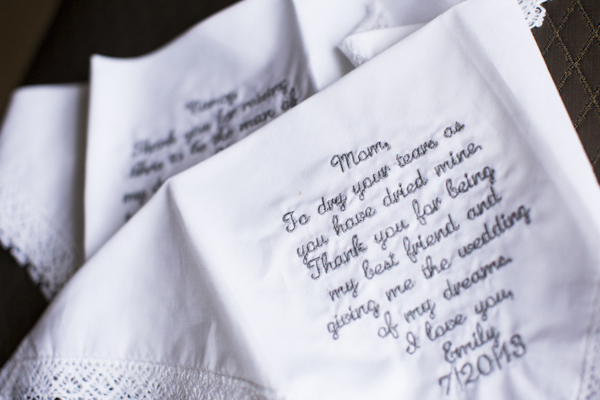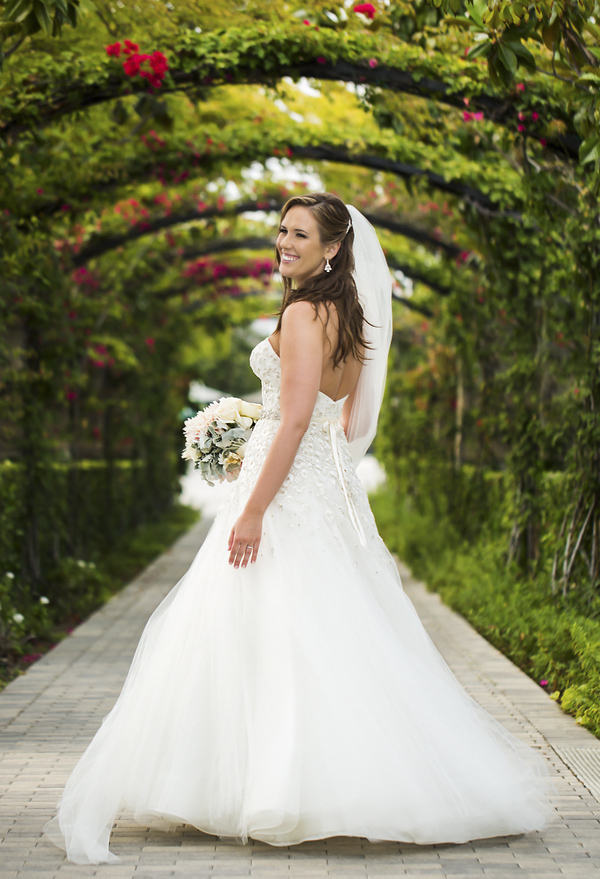 The Goals: Our main goal for our wedding was making sure it was a great party. We wanted to celebrate our marriage, but more important make it a celebration of the people we love in our lives. We wanted to make sure that the event was special but not uptight and where people could relax and enjoy themselves. The DJ was important to us because he set the mood.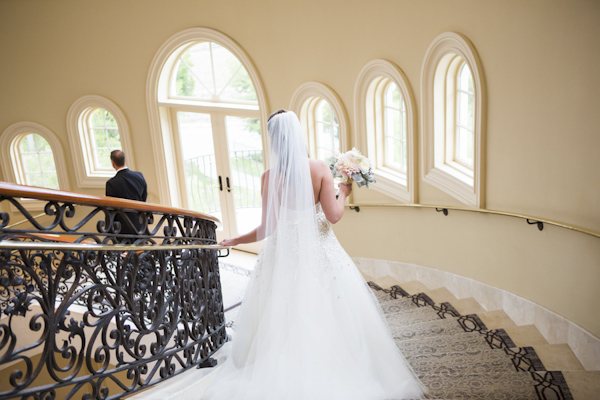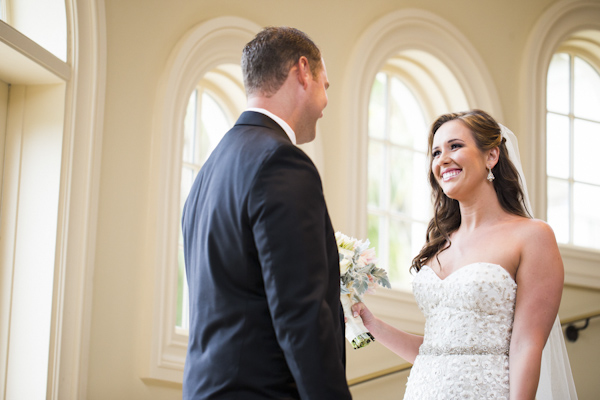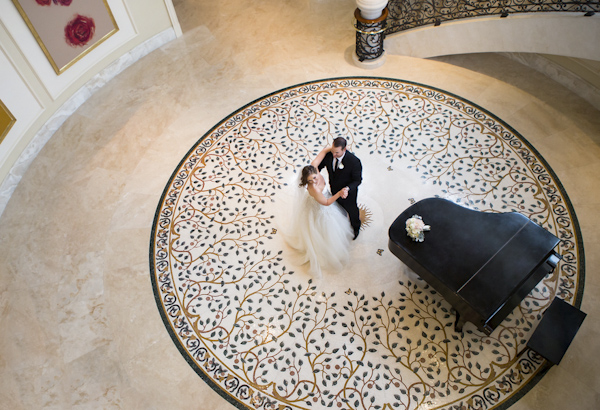 The Look: For my dress, I wanted something I hadn't seen before. My dress was the second one I tried on and no other dresses compared. I wanted to do something classic but with a unique touch which is why I loved the stitching on the dress. It looked like watercolor flowers. I wanted my hair to be really romantic so I did loose curls for the ceremony and a side pony for the reception. My bridesmaids wore soft blush, floor length gowns with sweetheart necklines. I liked that all of us had sweetheart necklines. I bought each of the girls a gold necklace with their first initial in crystal that they wore that day. The groomsmen wore classic black suits and skinny ties with patent leather shoes. The men's look was classic but fashionable with the skinny ties.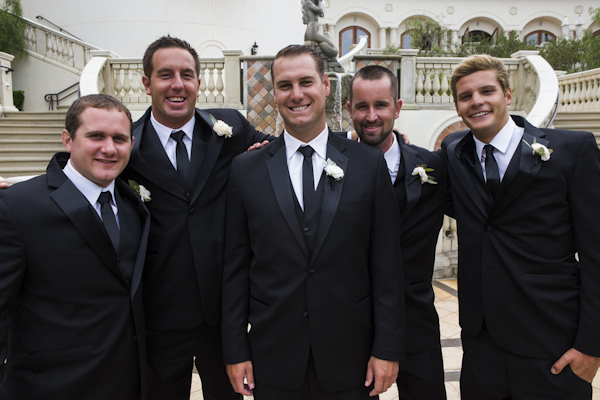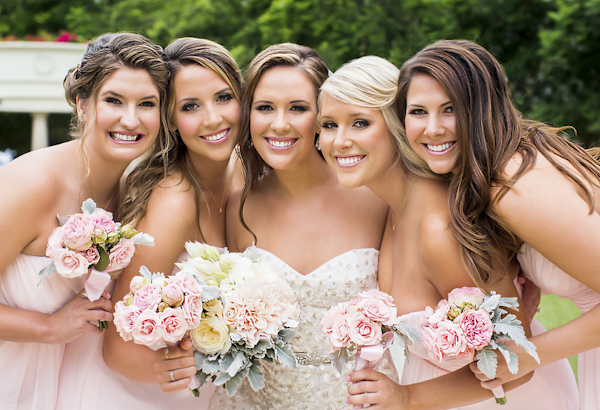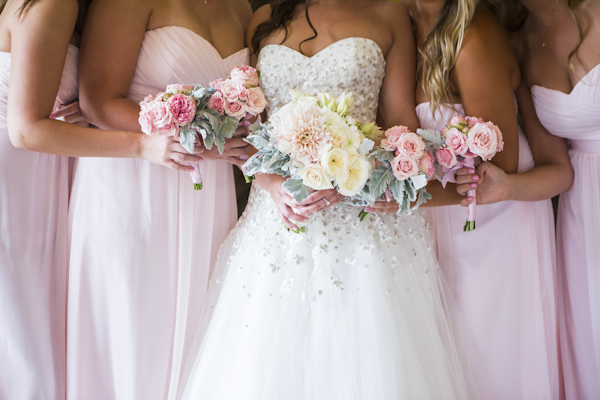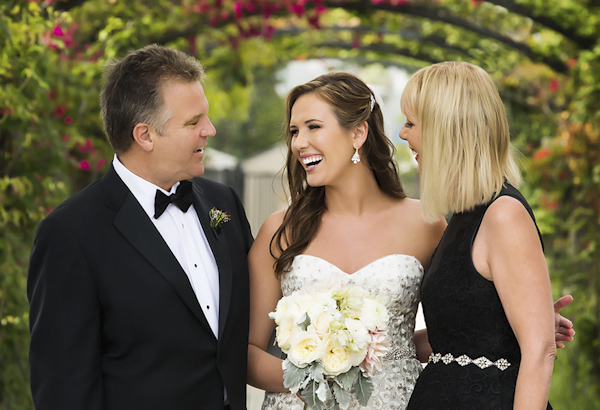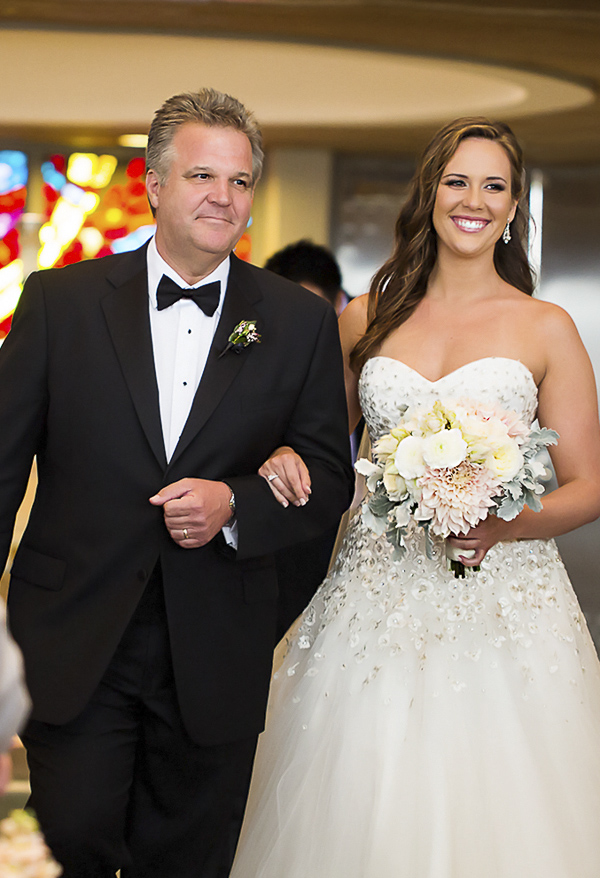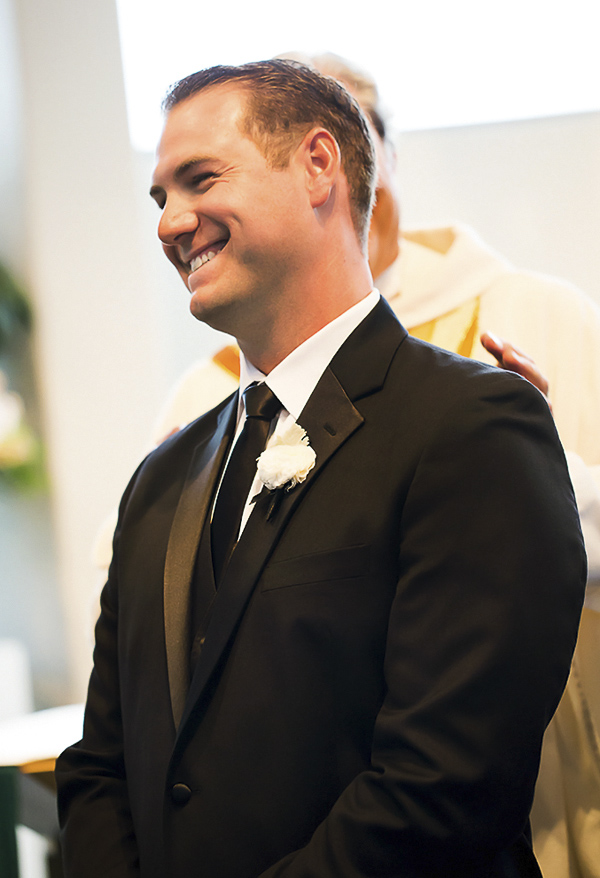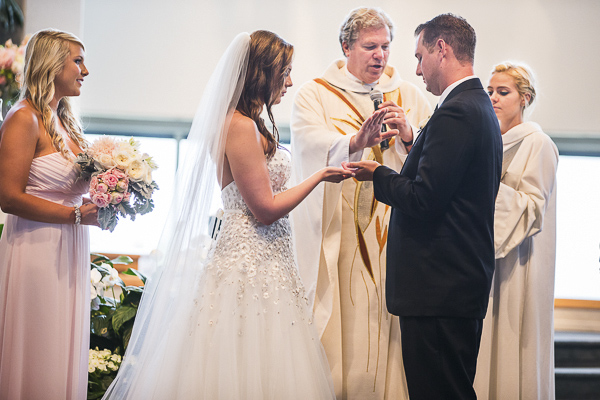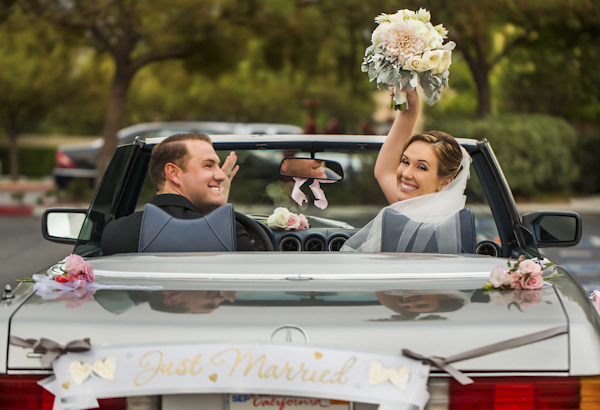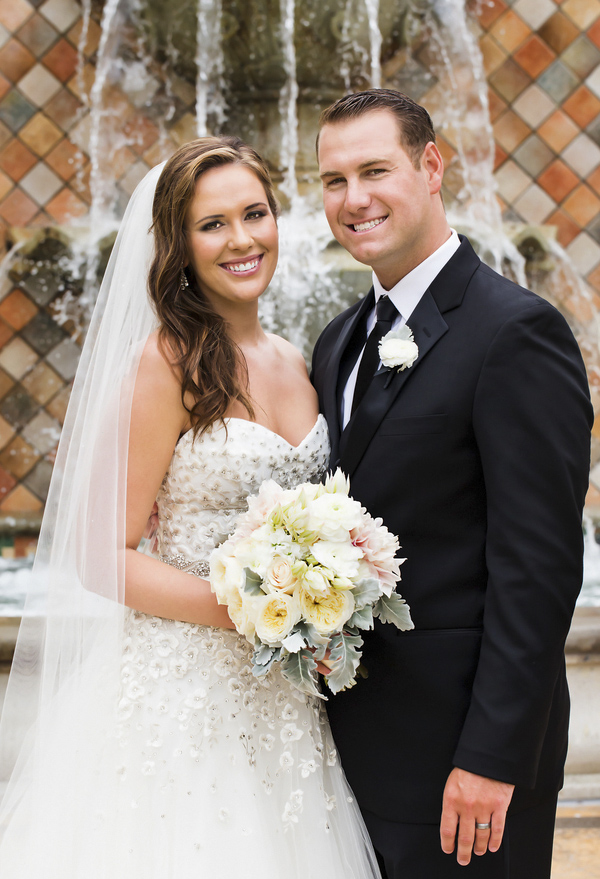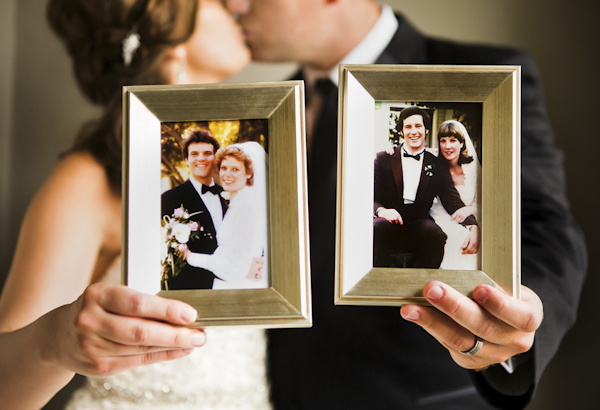 The Design: We wanted to create a fun, relaxed, summery feeling. I wanted it to be ethereal with candlelight, soft creams, blushes, and gold. I added a little bit of sparkle here and there. I loved our cake – our designer used edible gold dust on the middle tier. It was so fun and I loved that it was different.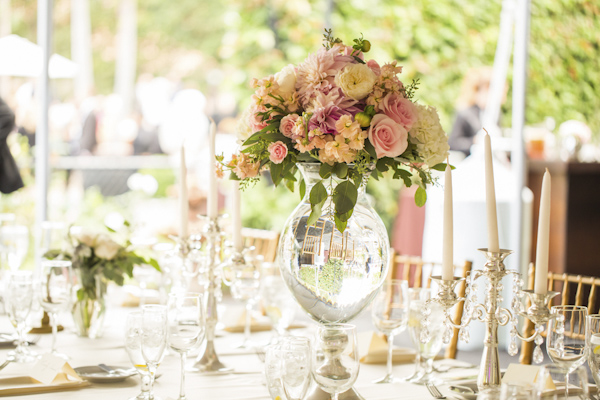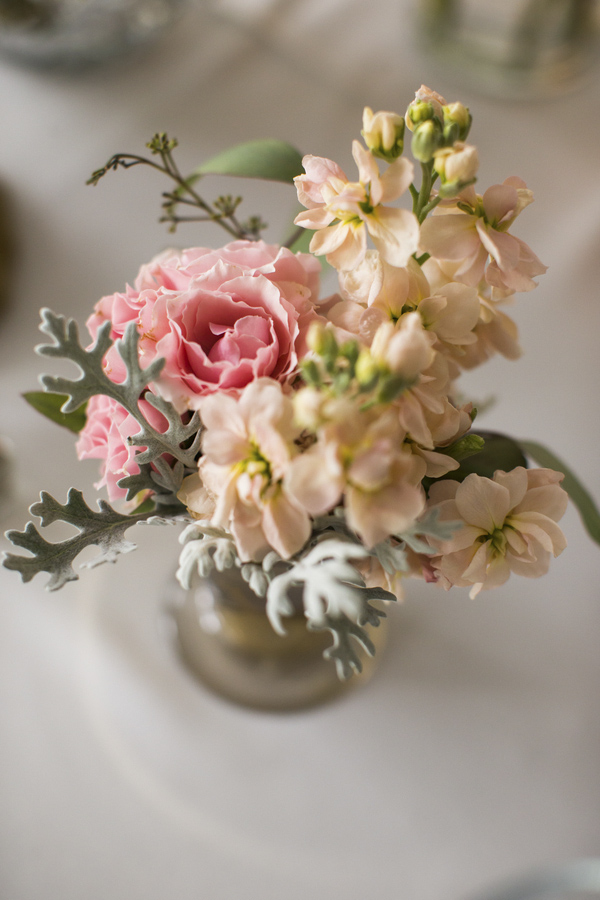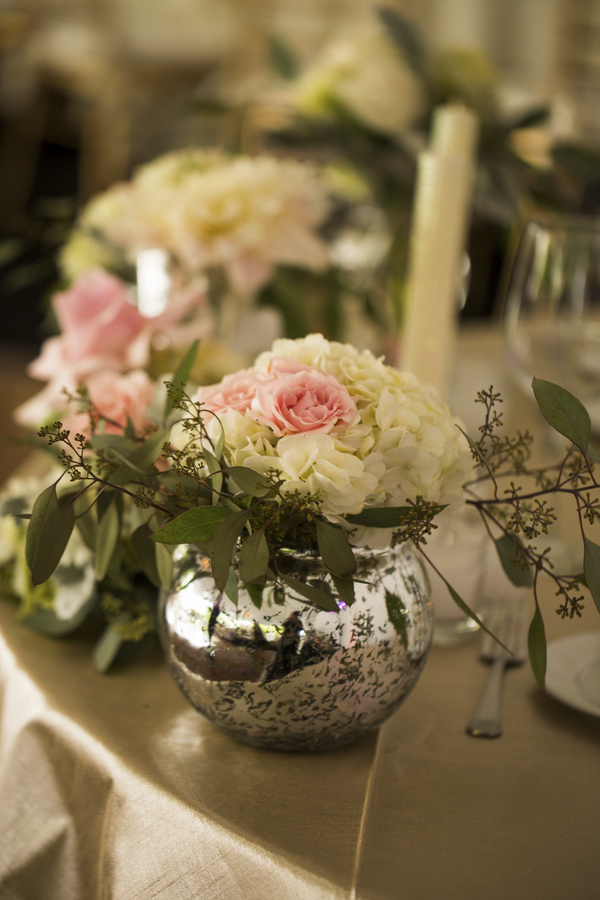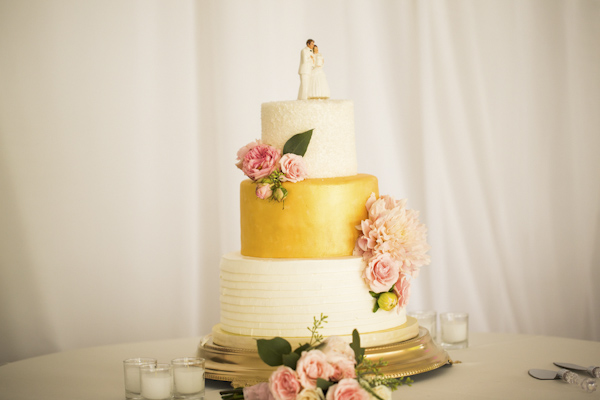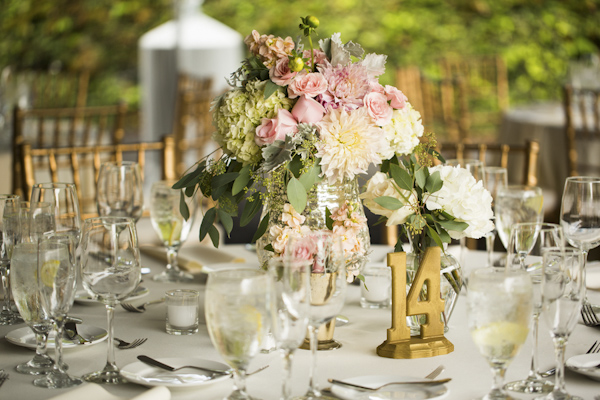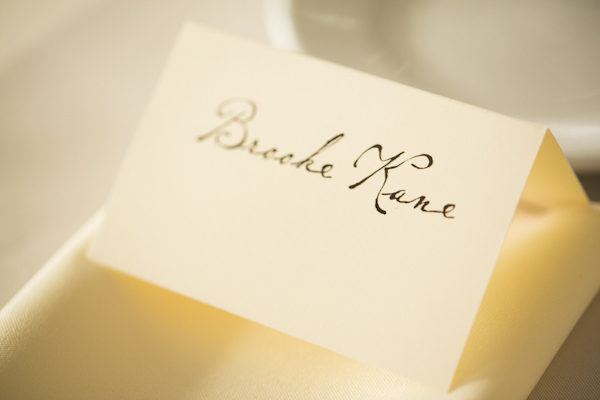 The Moments: The day went by so fast it's hard to decide which part was my favorite…I loved our first dance together as husband and wife. We love the song we chose…Jack Johnson's "Better Together". Another special moment was my dance with my dad. We danced to Rod Stewart's "Forever Young" and we had so much fun!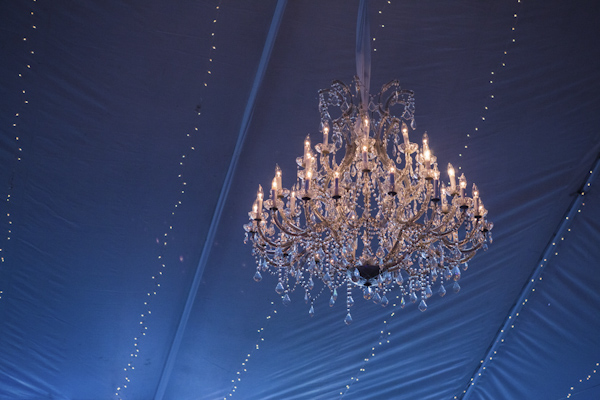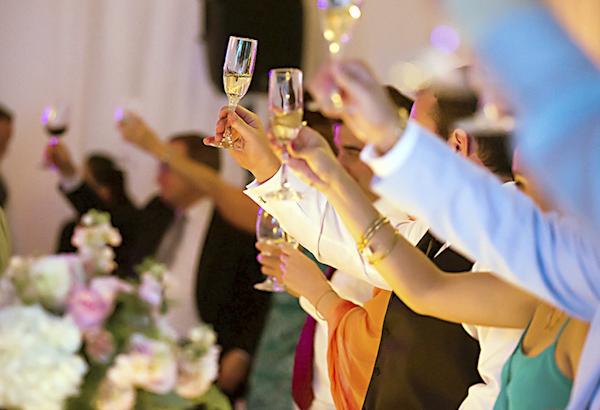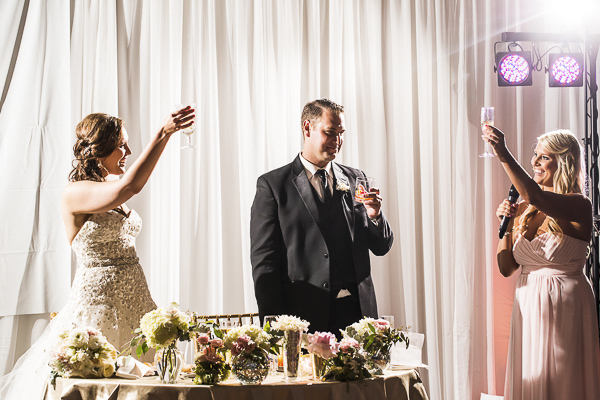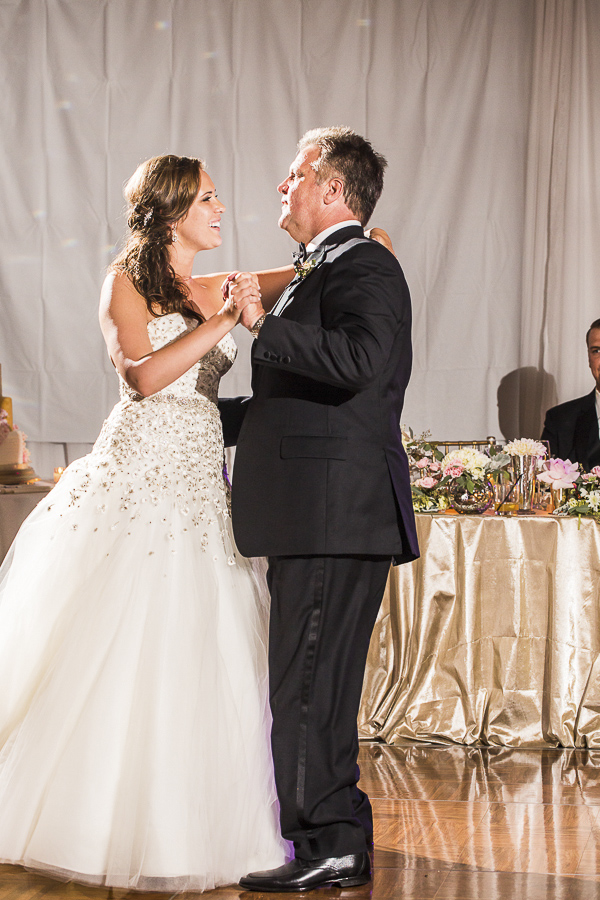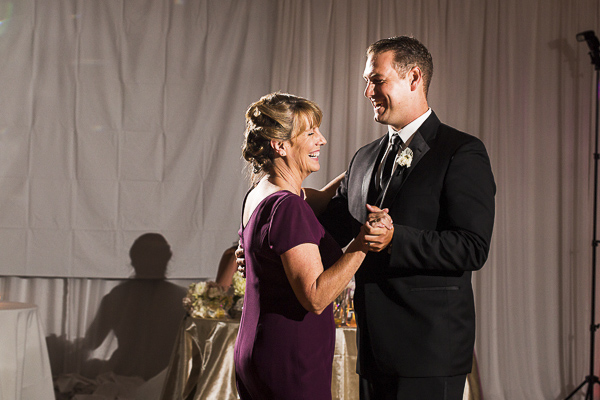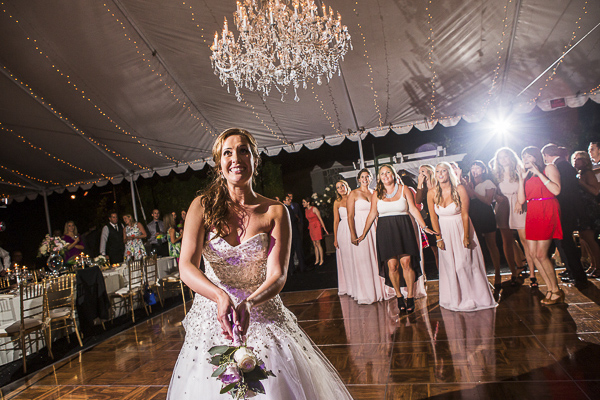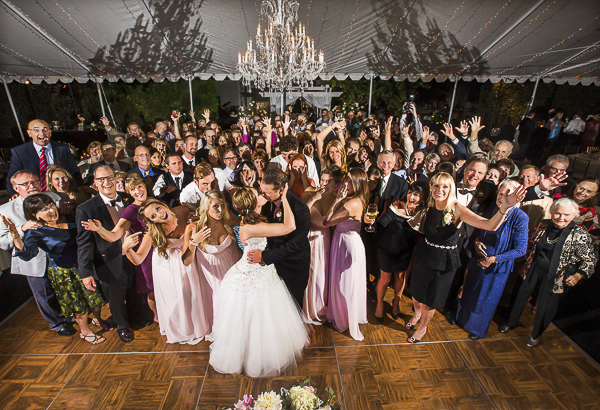 The Advice: There's a lot of advice a couple will hear as they prepare for the big day, but I think the one that helped Chris and I the most was keeping in perspective why we were marrying each other. So many people become involved, trying to keep to our budget, stressing over color schemes, family drama, but when all is said and done, the two of you will be married and will spend the rest of your lives together. Basically don't sweat over little things because when the big day comes it is about you and your love committing yourselves to each other, nothing else will matter. Our biggest wedding planning success was starting early and taking baby steps. There's so much information out there, tackle items one at a time if you can. It makes the process much more manageable and fun! Also, Pinterest is your friend…I love that site!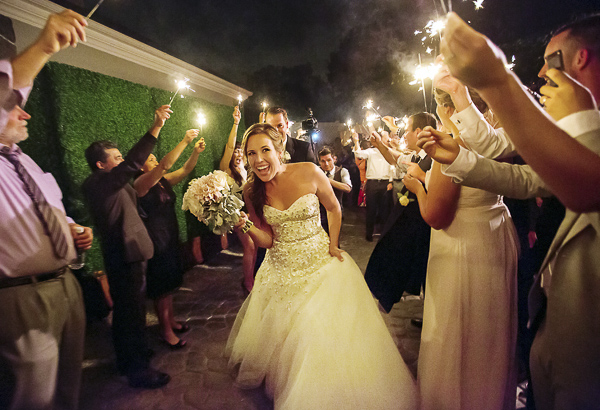 The Wedding Team:
Photographer: D. Park Photography
Ceremony Venue: St. Edward the Confessor Catholic Church, Dana Point, California
Reception Venue: Family Private Estate
Event Designer and Coordination Team: A Good Affair
Invitation Designer: Darla Marie Designs
Catering: 24 Carrots Catering
Florist: French Buckets
Cake: Simply Sweet Cakery
Wedding Dress: Lian Carlo
Bridal Accessories: Shoes – Jimmy Choo
Bridesmaids' Apparel & Accessories: Jasmine Bridal – B2078 in New Shell Pink
Hair: Tymorie Covington
Makeup: Jo at Flawless Faces
DJ: Patrick of 123 DJ's
Videographer: One Plus One Cinema
Thank you Emily and Chris!