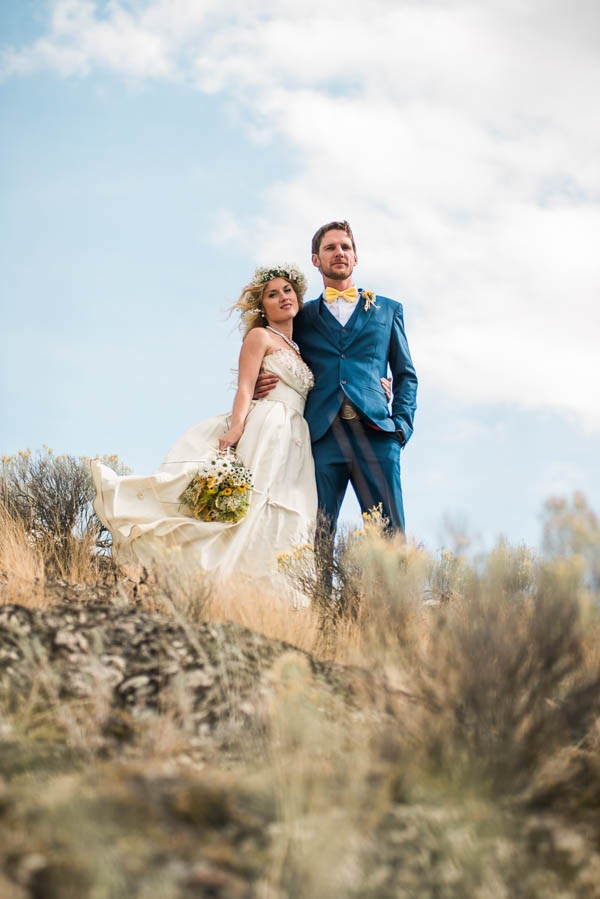 Even after spending ten years together, Andrea and Eoin's horse ranch wedding at Sundance Guest Ranch was just the beginning of their lives together. Sundance has a slogan, "The first time it's a vacation. After that, it's coming home." Getting married at Sundance really felt like coming home for Andrea and Eoin, who both started working there a few years ago. They fell in love with the trail rides with views of the winding river river below them, and they knew that it would be the perfect place to have the rustic and charmingly simple wedding they wanted. Getting married at a horse ranch had its perks, including Andrea getting to ride her favorite horse up to the aisle and the couple kissing at sunset during the evening horse jingle.
The Couple:
Andrea and Eoin
The Wedding:
Sundance Guest Ranch, Ashcroft, Canada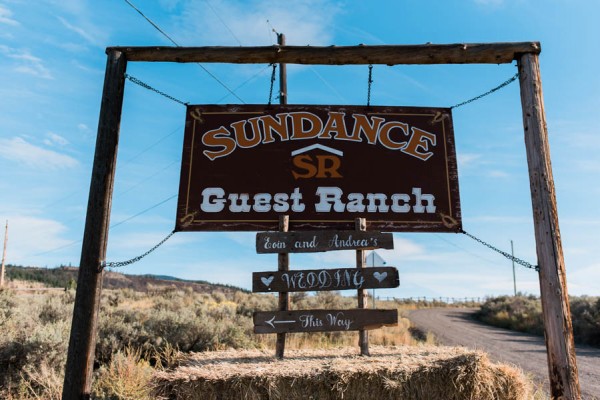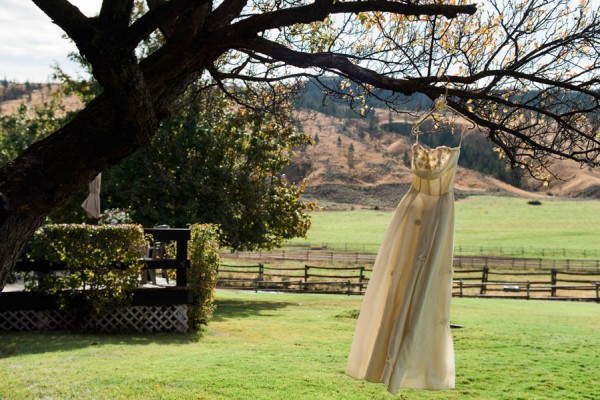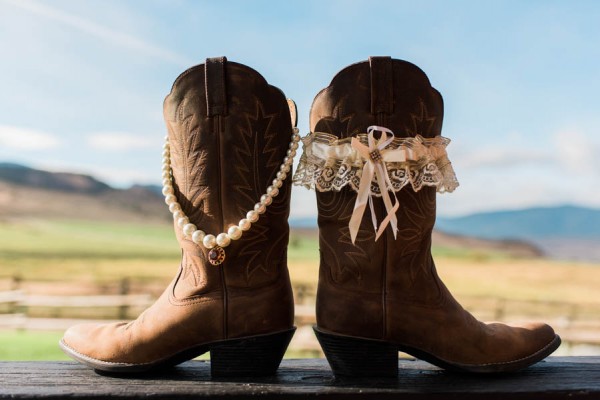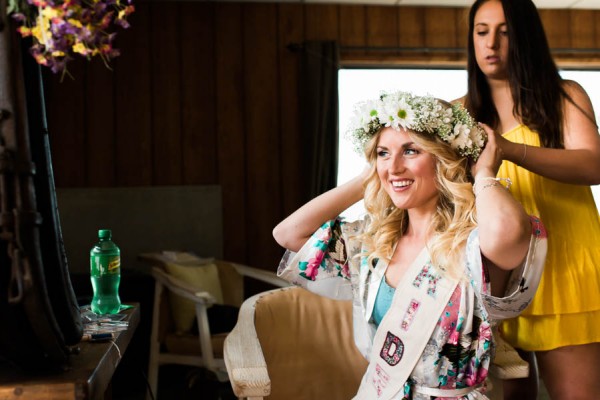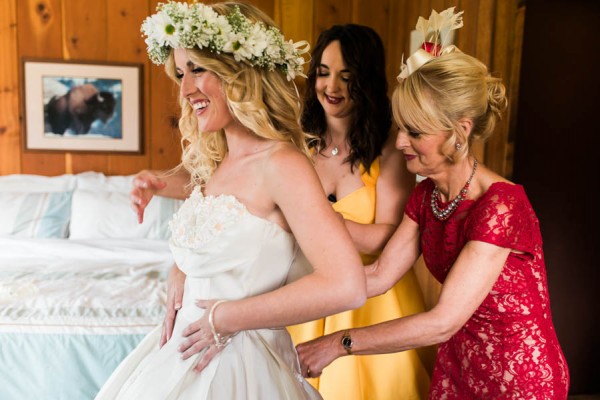 Tiny Treasured Tails beautifully created my wedding bracelet, by braiding tail hair from our wedding horses, Gunsmoke and Cloud. Horses were an integral part of our wedding day, because we were getting married at Sundance Guest ranch where we both work, and I was riding up the aisle on Gunnie. By entwining these horse hairs together it felt symbolic of our wedding vows, where we promised to interweave our two lives into one married life together.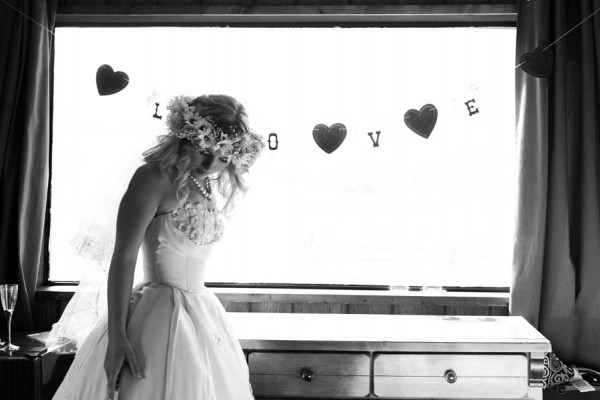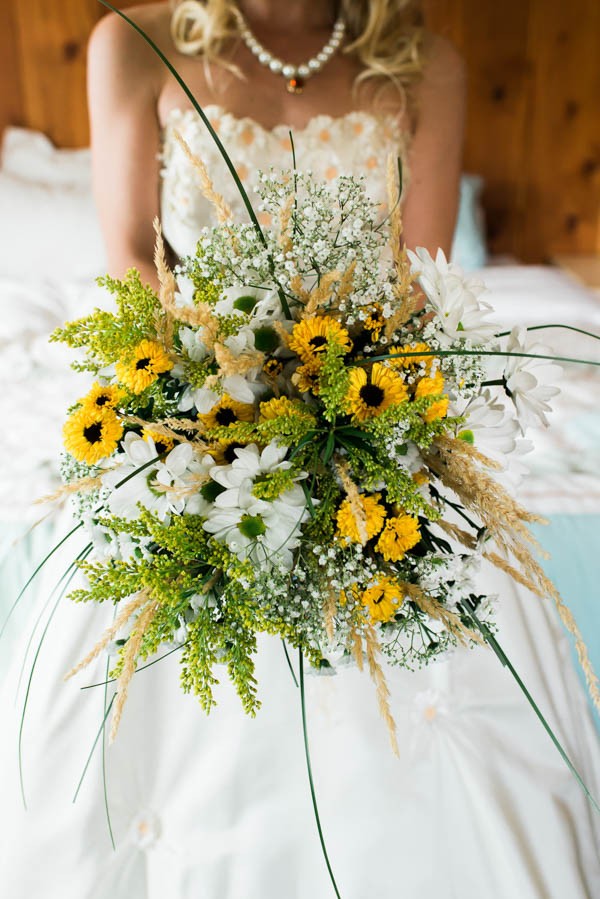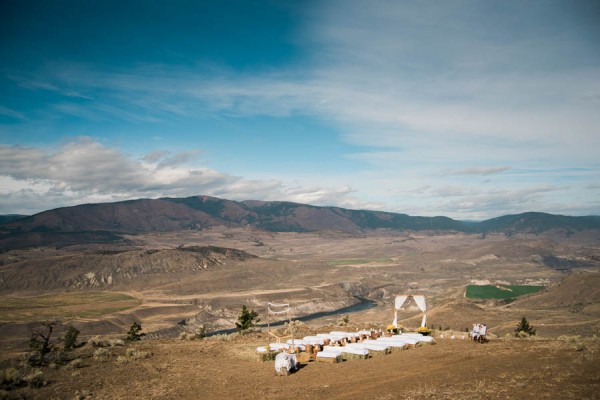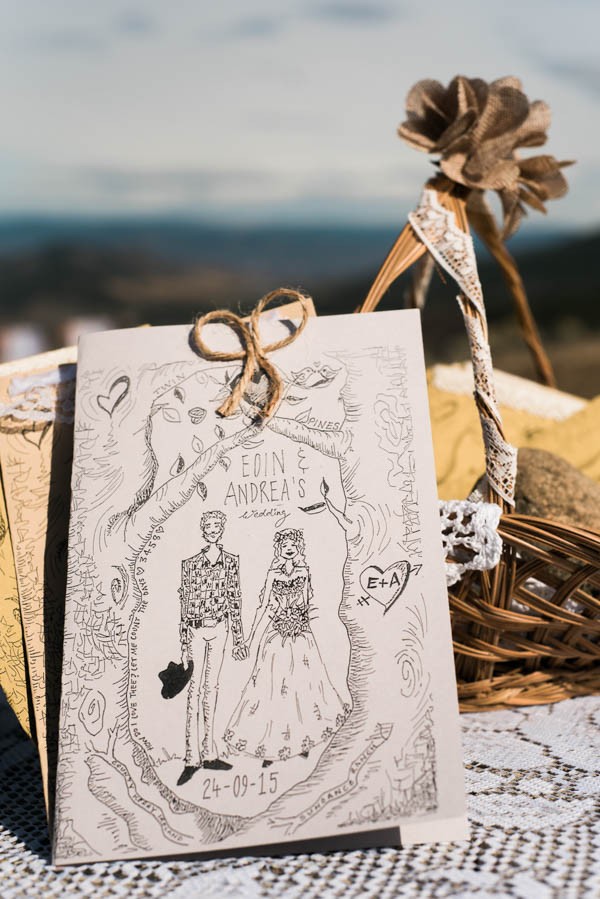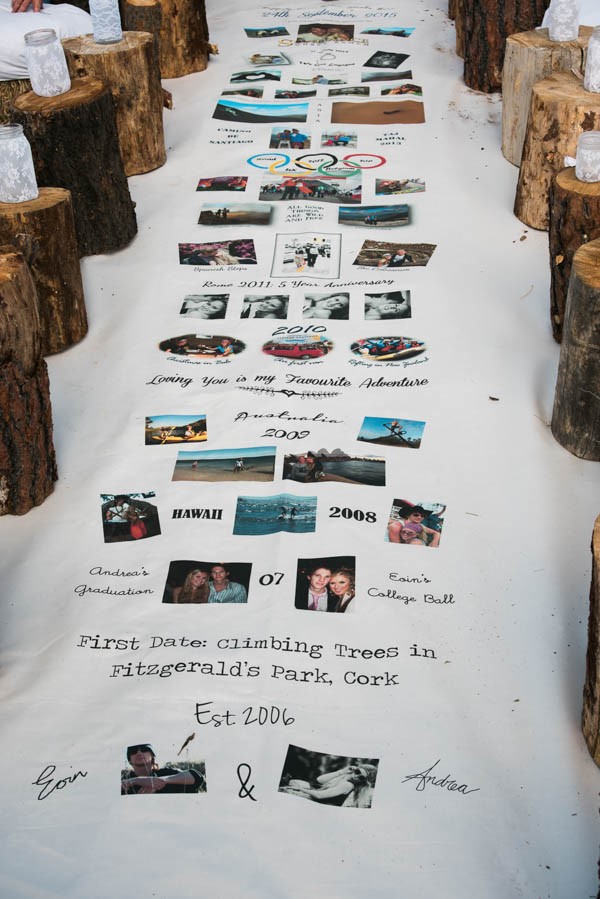 We had both been travelling towards this moment for ten years, through 40 countries and countless conversations about our future. I walked up an aisle of our history in photographs, reliving each wonderful adventure, every smile and kiss, until I was home again in Eoin's arms.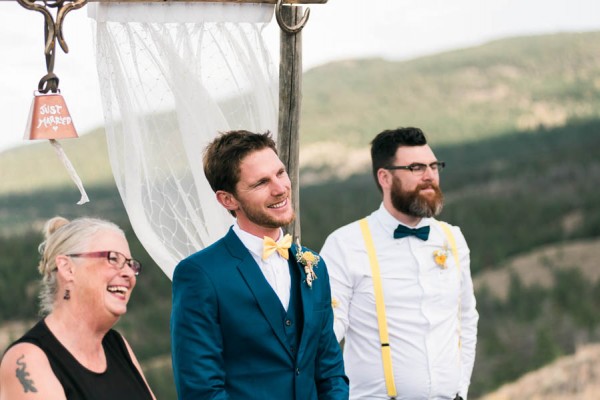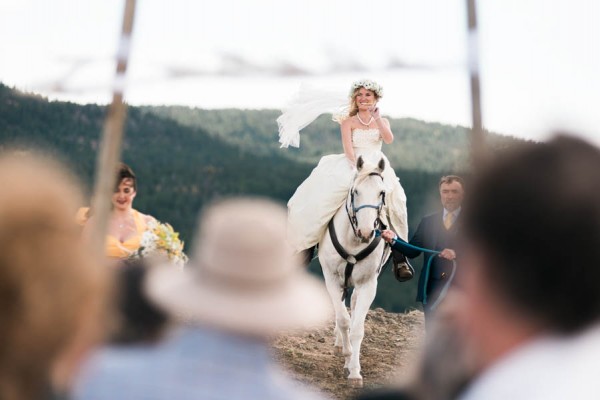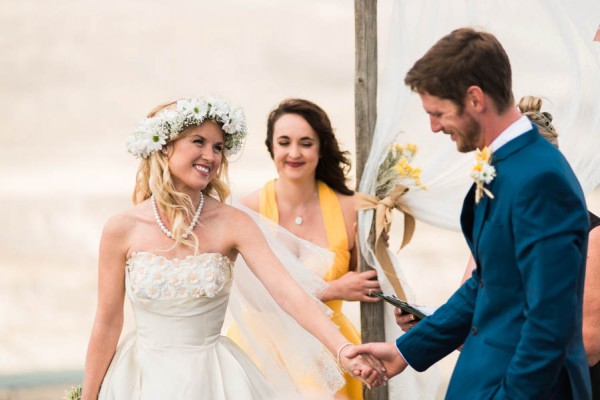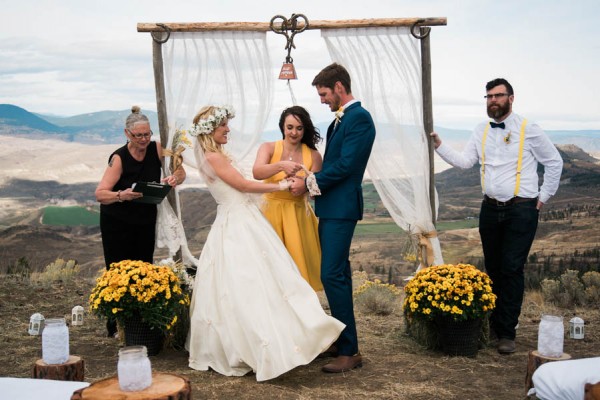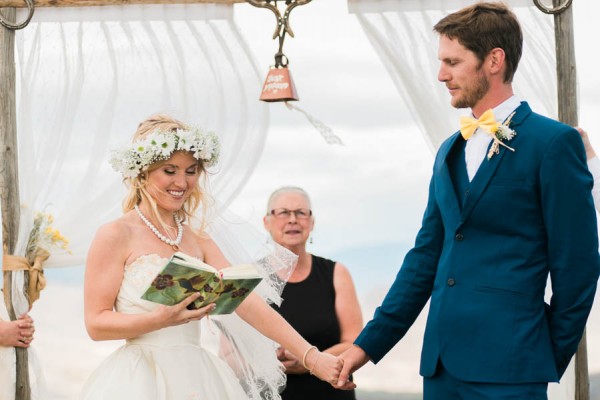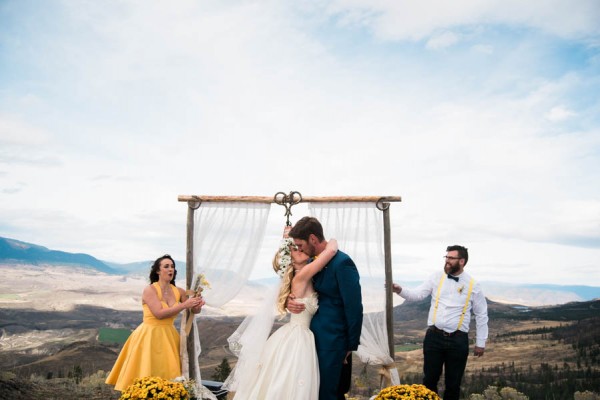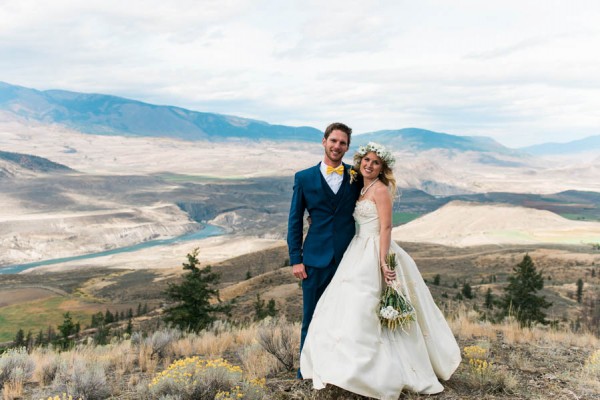 We began working at Sundance, a horse ranch in British Columbia, Canada, in August 2014 and returned again in 2015. While out horse riding on our nine year anniversary, we stared across the Thompson Valley at the winding river below, and decided that we wanted to get married in this idyllic countryside.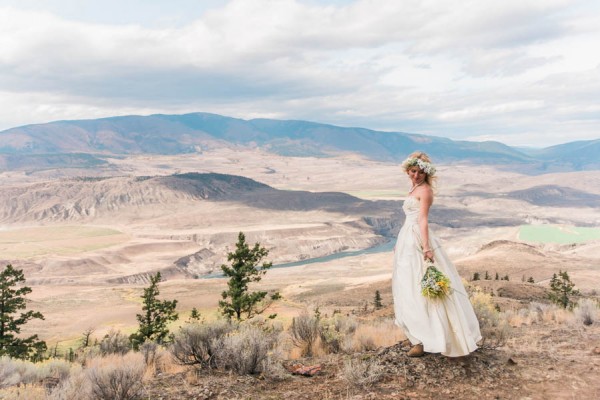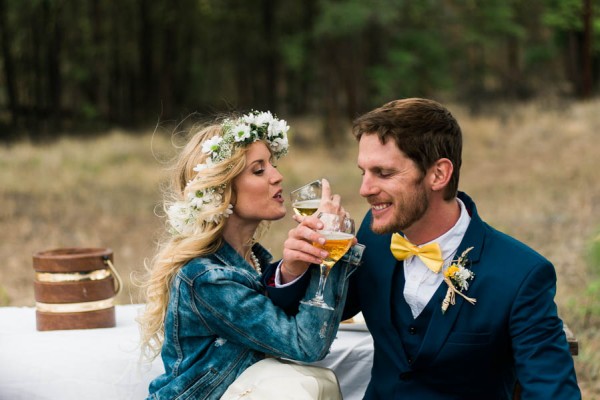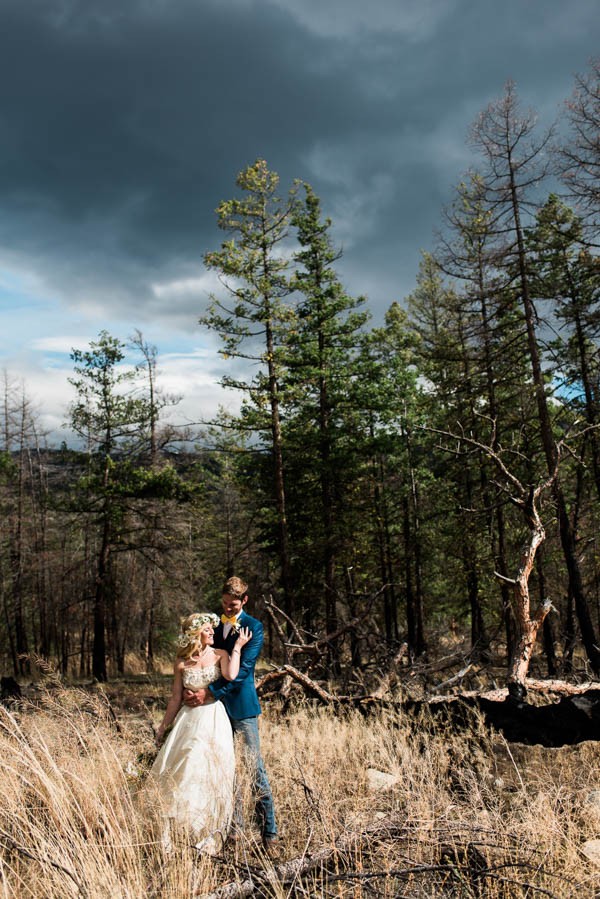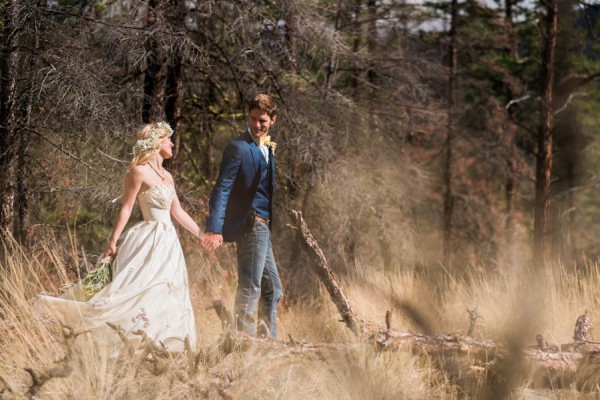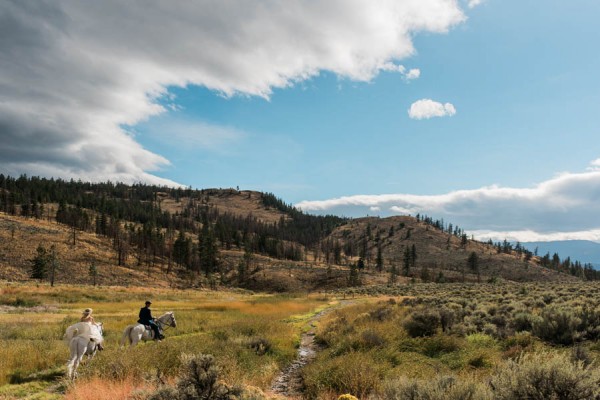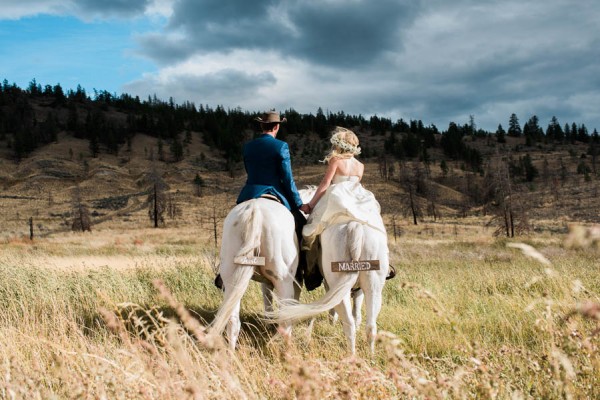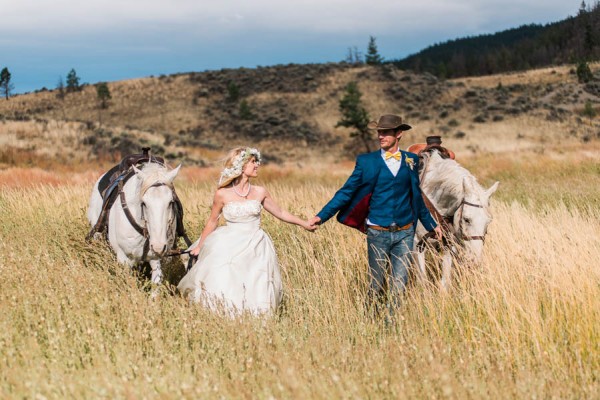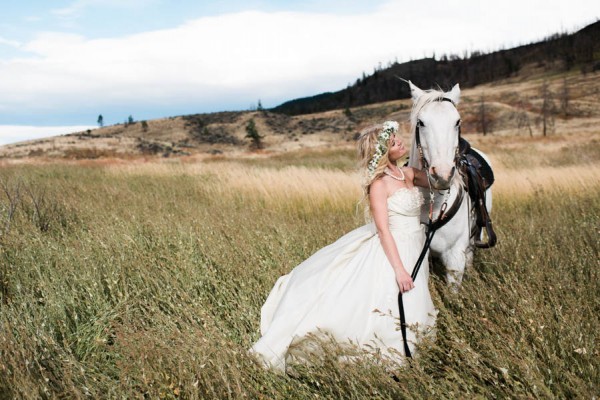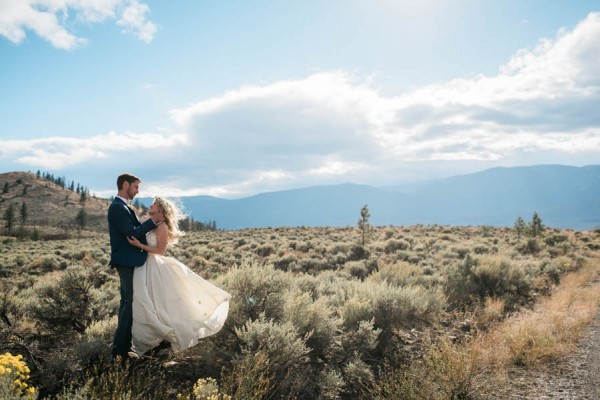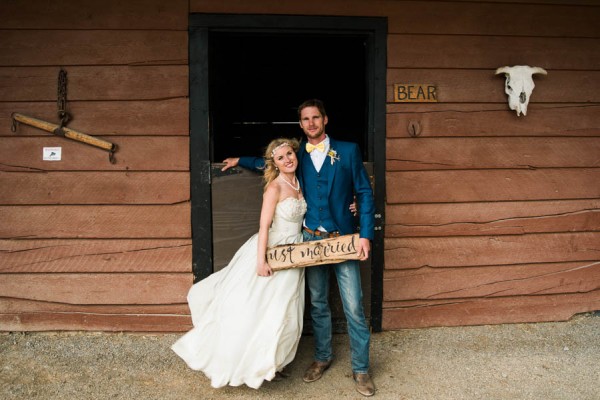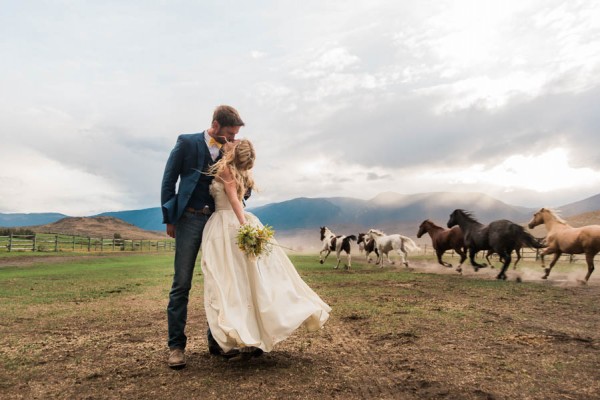 Working at the ranch also had its perks, like getting to ride up the aisle on my favourite horse Gunsmoke, and a sunset photo shoot during the evening horse jingle (when the horses run from the barn to the fields). And who can forget that view?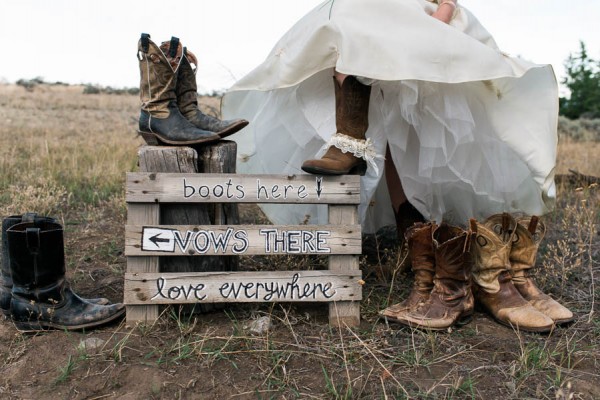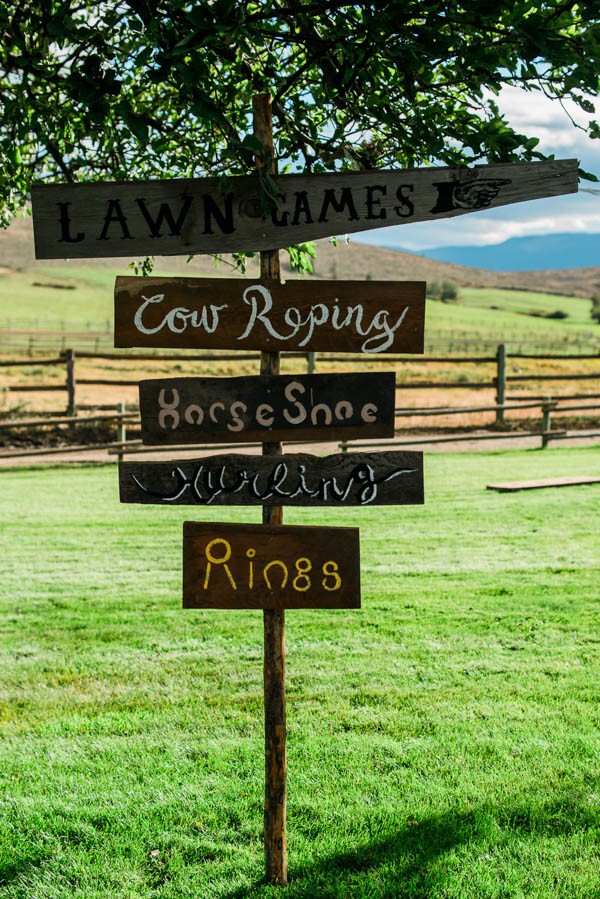 If you are creative, you can save money by making decorations yourself. DIY weddings are a lot of work but they are more personal and you will cherish every beautiful detail. Also, remember that things will go wrong. No matter how many lists you make or how much you pray to the weather gods, some things will be out of your control on your wedding day.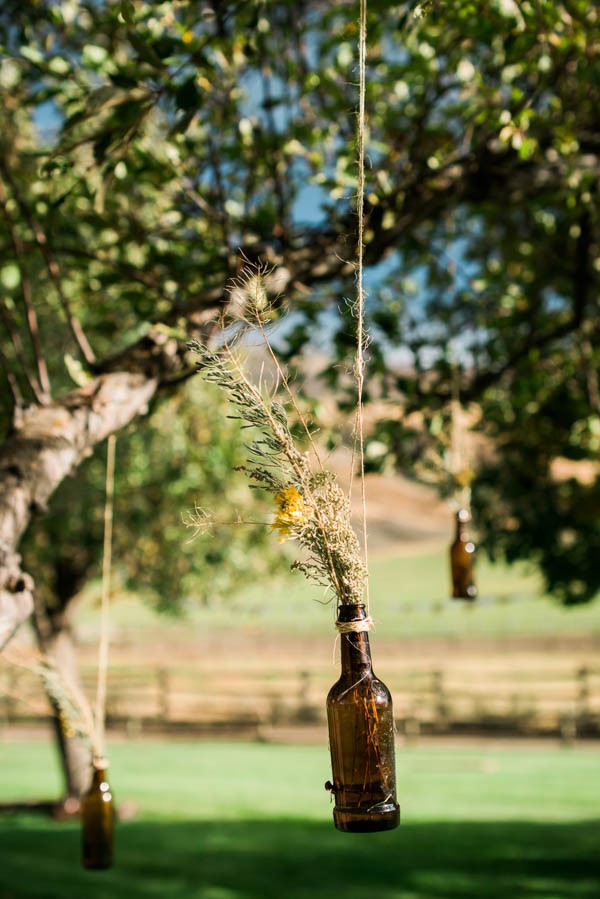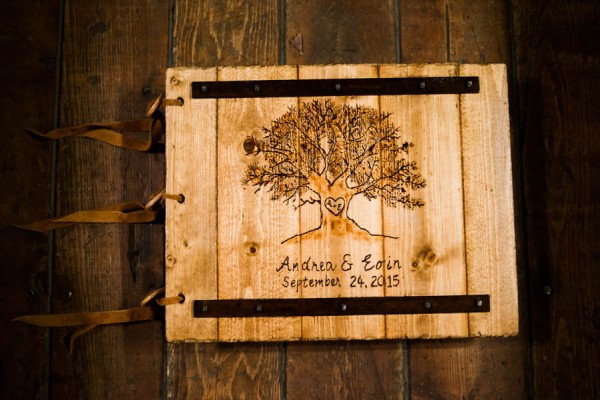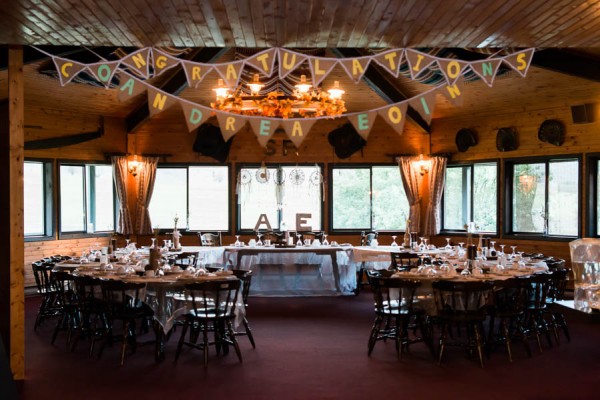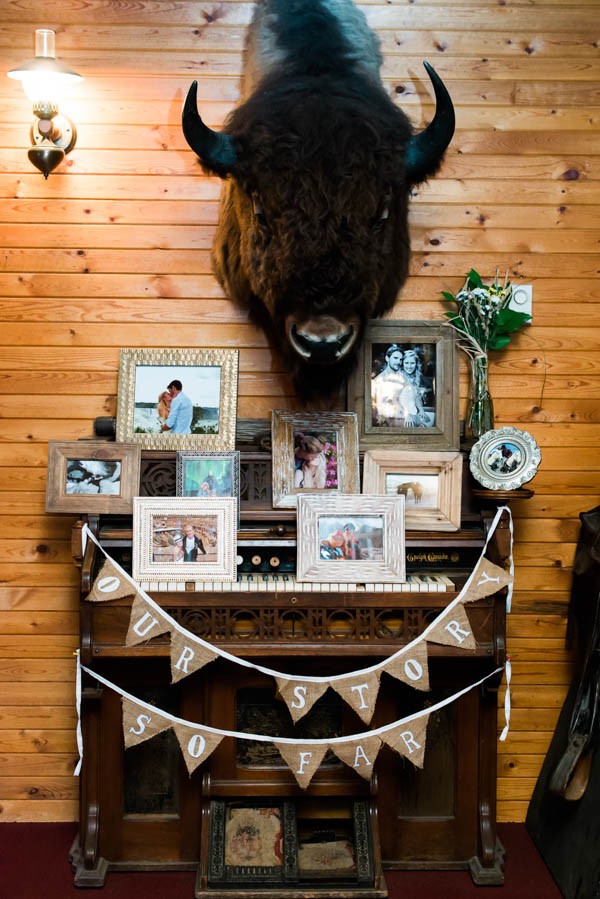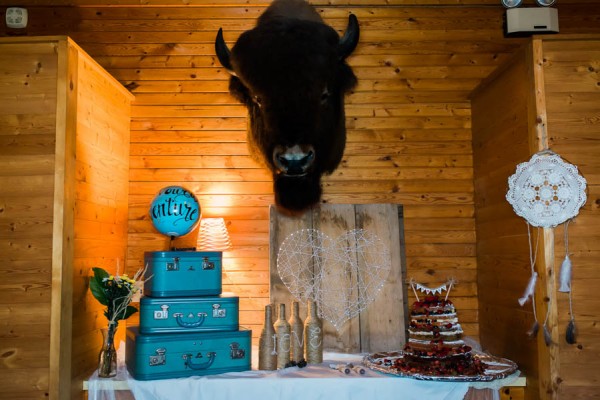 Eoin and I don't like traditional wedding cake, especially not one that costs several hundred dollars! So we baked our four-flavor, five-tiered naked wedding cake ourselves. And, with the help of 'Yummly', were awake until 1 a.m. the night before the wedding preparing its fresh fillings.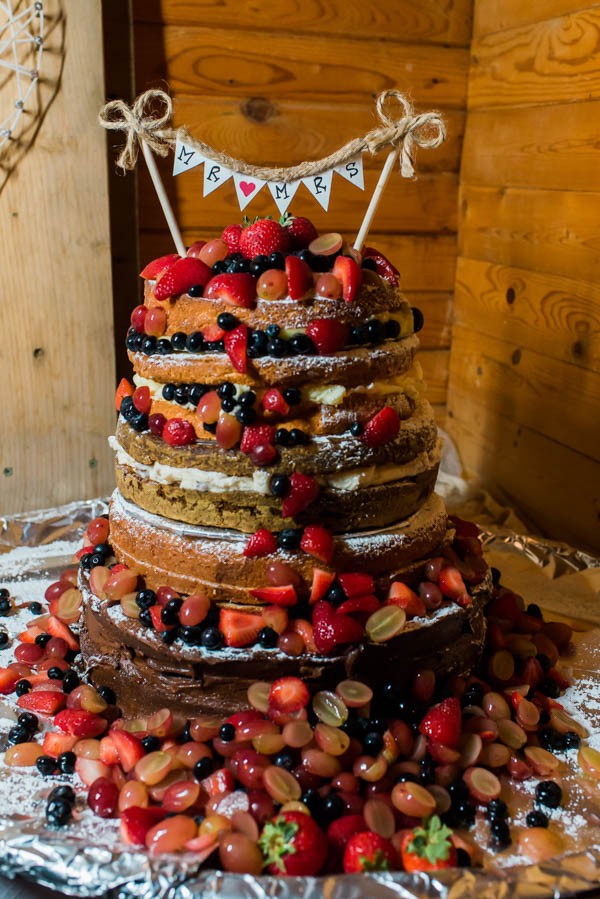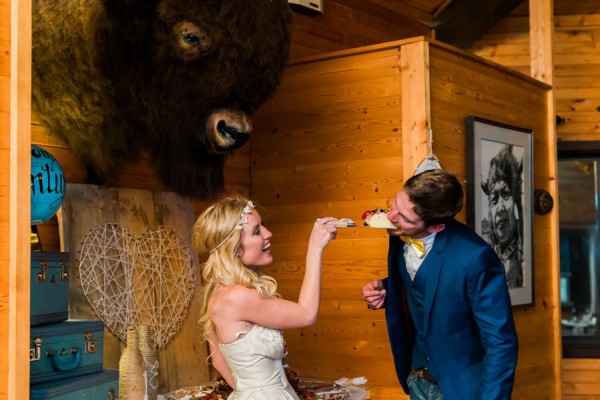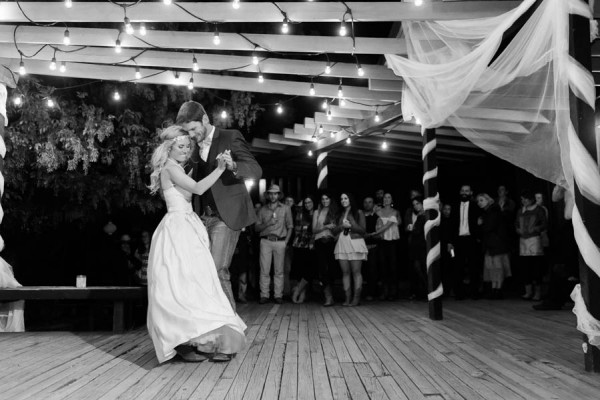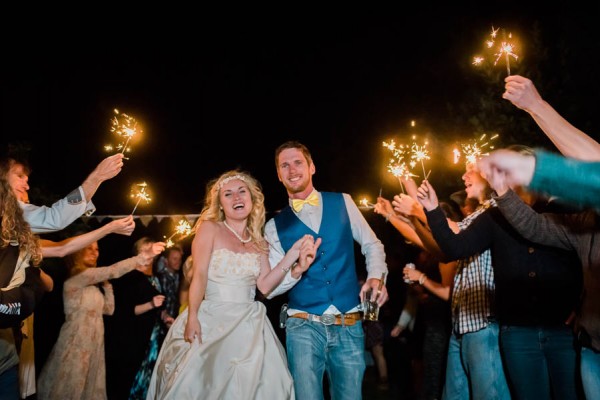 Eoin and I have to give special mention to our wedding photographers, Jelger + Tanja, and our videographers, Story of Eve. I cannot begin to describe the pleasure and happiness that these four people have given us, not only with their relaxed, hard working and fun attitude on our wedding day, but with the beautiful works of art which they have created since then.
Many thanks to photographers Jelger + Tanja for sharing this horse ranch wedding with us. We wish Andrea and Eoin a lifetime of happiness and adventure! If you love the rustic details of their wedding, check out this Louisiana wedding that's sure to be the rustic fairytale of your dreams!