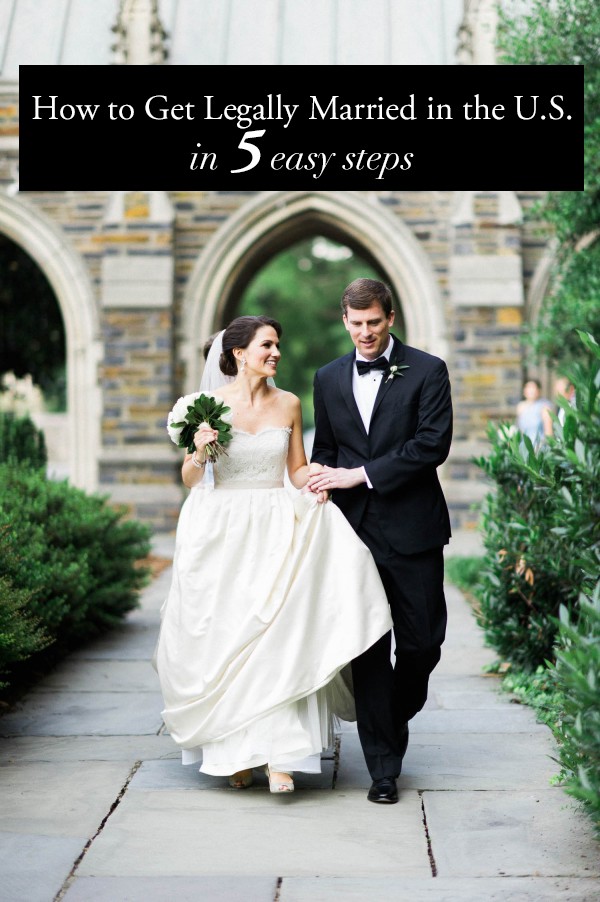 Photo by Nathan Abplanalp
While planning the décor and style of your wedding is important, so is tying the knot legally. The requirements of a legal marriage vary from state to state, and some are downright weird. Did you know that in Connecticut, District of Columbia, Indiana, and Montana, you may be required to present a blood test and undergo a physical examination? Our guide today offers a general outline of what can be expected in most states. However, it is extremely important that you double check your state's laws.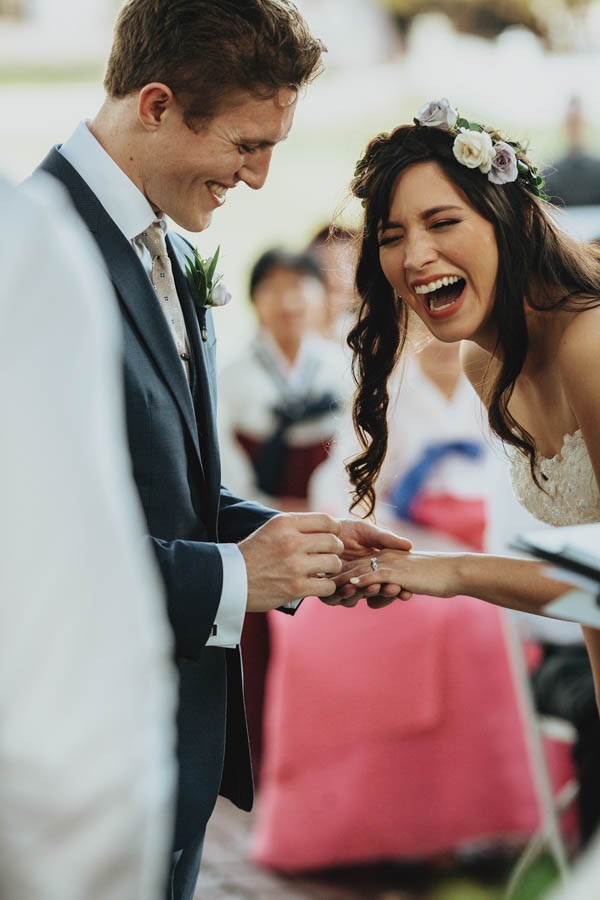 Photo by Jojo Pangilinan Photographers
1. Know the General Laws of Your State
Like I mentioned earlier, all 50 states have different laws associated with marriage. Everything from minimum age requirements to who is allowed to officiate your marriage. Make sure to do your research when planning your wedding!
2. Get a Marriage License
A marriage license is the document you need to obtain prior to getting married. Depending on where you live, you can apply for your marriage license up to 30 days before your wedding. After 30 days (in most states) your license will expire and you will need to be issued a new one. There is a small fee associated with the cost of a marriage license application, but there are some loopholes in getting out of paying for this fee. For example, in some states you can take a marriage counseling course and forego paying the licensing fees. Head on over to your county clerk's office to get the application process started.
3. Hire a Real Officiant
Not just anyone can marry you! Civil unions (non-religious) are officiated by a judge, court clerk, or justice of the peace. Religious ceremonies are officiated by a priest, minister, or rabbi. Don't forget to check your state's laws on this before you hire an officiant!
4. Bring Witnesses
Along with your officiant, you must have at least 2 witnesses. The officiant and witnesses will sign the marriage license.
*helpful tip: If you're planning to elope, your photographer, makeup artist, or even a random stranger can act as witnesses!
5. Get a Marriage Certificate
A marriage certificate is a copy of your license that has been certified by the government, thus making your marriage legal. Sometimes your officiant can complete this step for you, but in some states you must be present (along with your officiant) in order to present your license to the county clerk.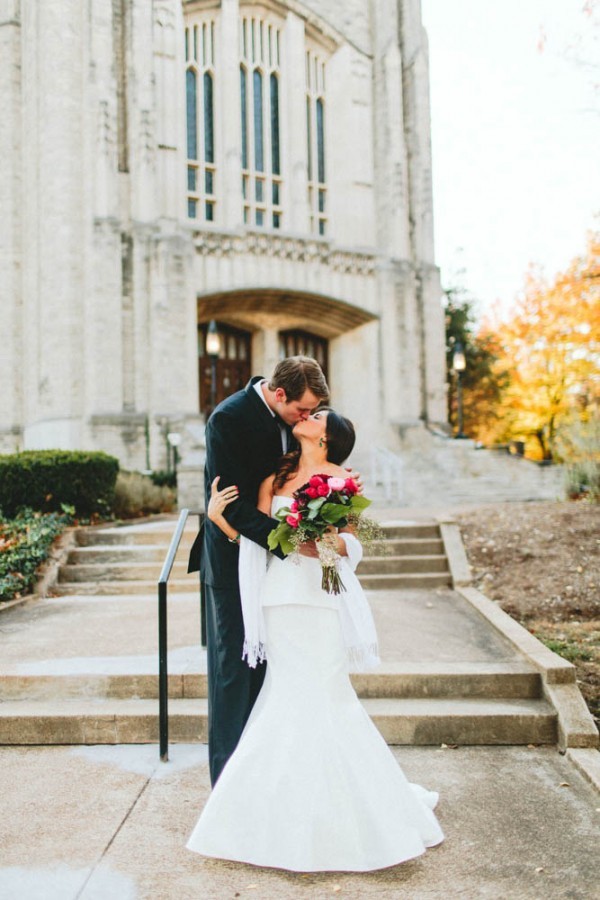 Photo by Giving Tree Photography
How to Officially Change Your Name
You definitely do not have to do this if you don't want to, and it isn't a stipulation of being legally married. However, we thought we'd include some information on how to officially change your name once you have your marriage certificate in hand.
You'll need your marriage license (the original!)
Complete a Social Security card application
Get a new driver's license at your local DMV
Change your bank accounts
Set up a new email signature, change your social media names, and more
*helpful tip: do this in order, because you will need your social security card to apply for a new driver's license and so forth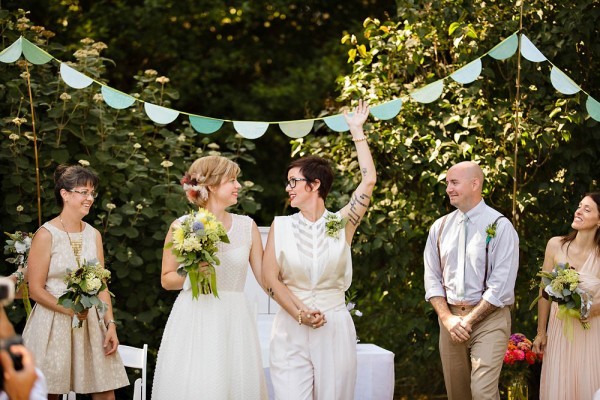 Photo by Sarah Postma Photography
Helpful Resources:
usmarriagelaws.com
WikiHow's Article on How to Get a Marriage License
What the Government Has to Say About Marriage Abroad
FindLaw's Legal Requirements for Marriage FAQ's
Next time on From Blogger to Bride, I'm sharing real advice from real brides! If you're recently married, I'd love to have your input! Please give me advice on one (or all) of the following. Deadline to respond is Monday September 7th!
[Formstack id=2104396 viewkey=oqnVihugGN]