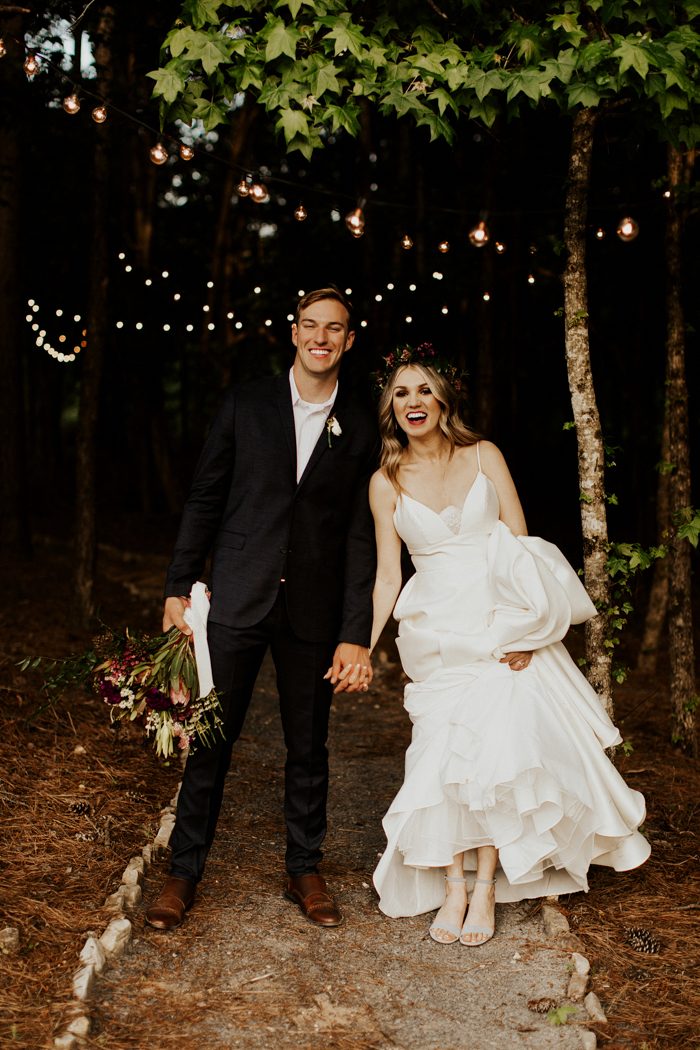 Jacqueline and Patrick's wedding at Three Oaks Farm is the perfect blend of rustic and boho chic. Combining both of their styles and personalities, Jacqueline and Patrick opted for a laidback wedding with details that give it an elevated look. Shayna Chapman helped plan and style the space with moody florals, macrame table runners, and all the candles for the ultimate romantic feel. Sarah Joy Photo effortlessly captured so many beautiful portraits and fun details, including the cake cutting ceremony with a fire ax! It's safe to say that this fireman and his bride had the best day ever and are ready to start this new chapter in their lives.
The Couple:
Jacqueline and Patrick
The Wedding:
Three Oaks Farm, LaGrange, Georgia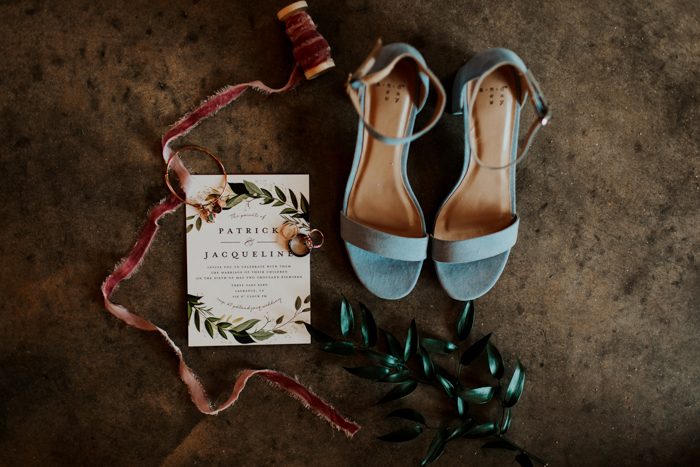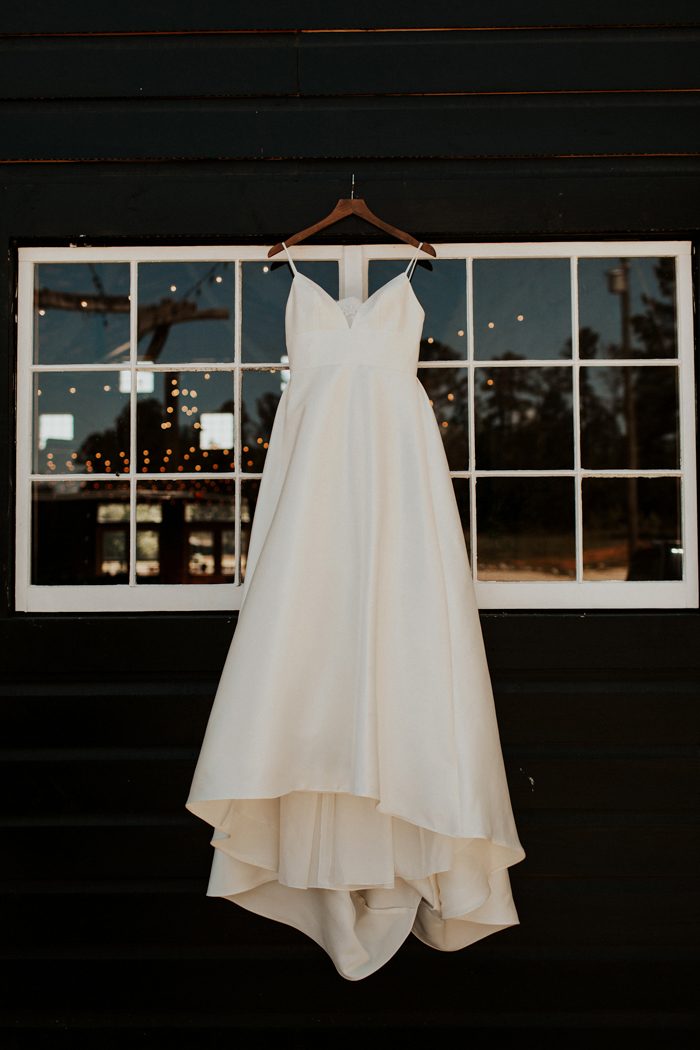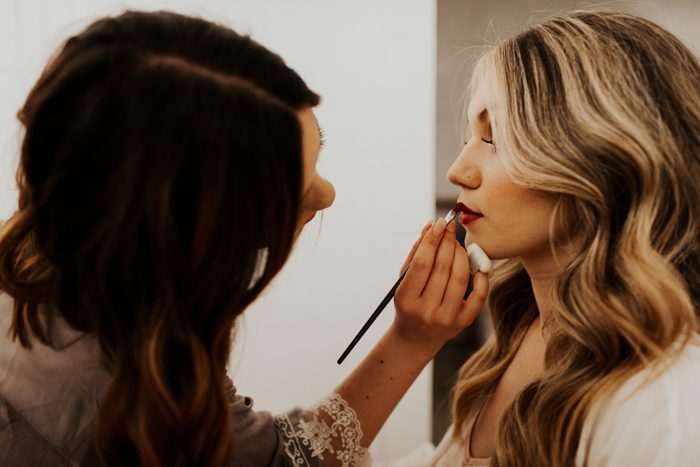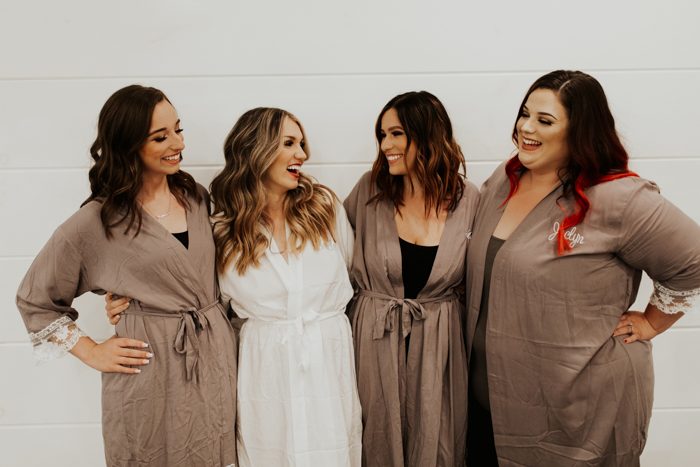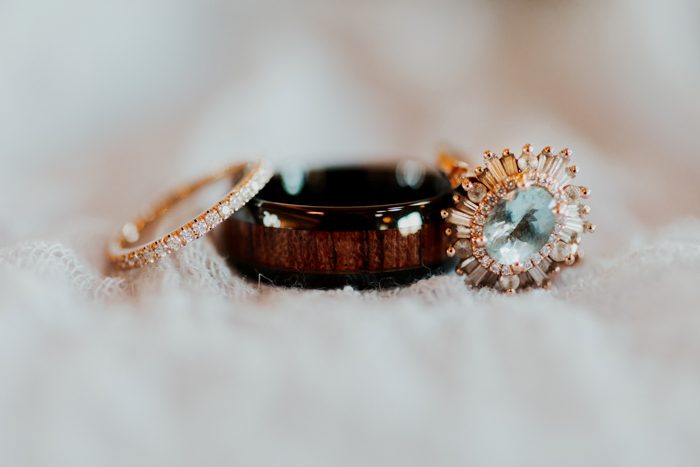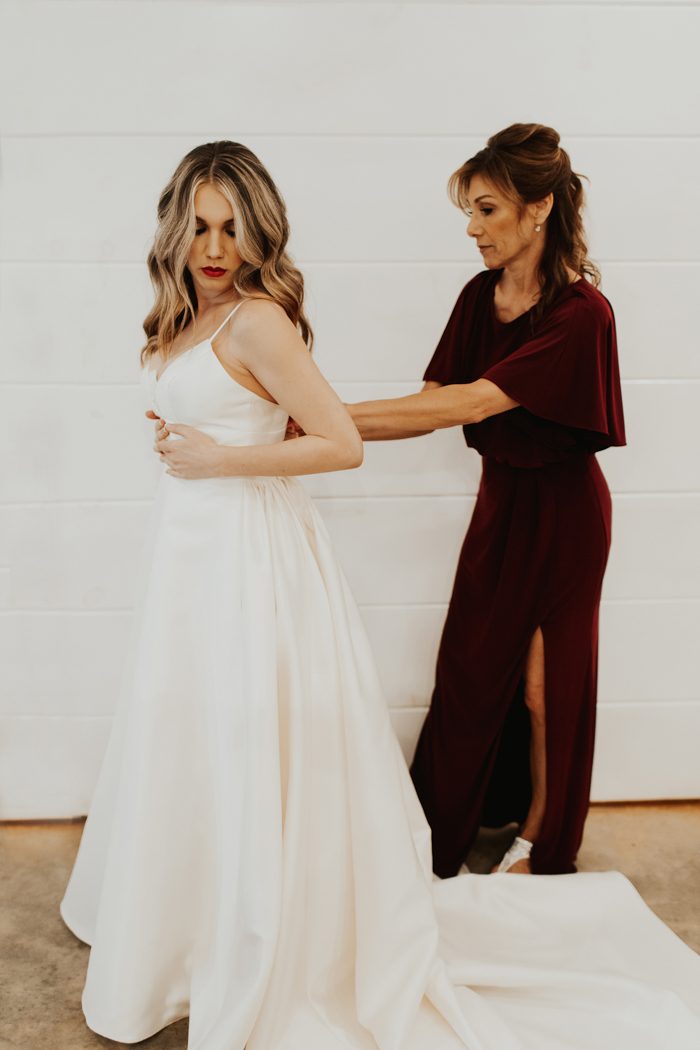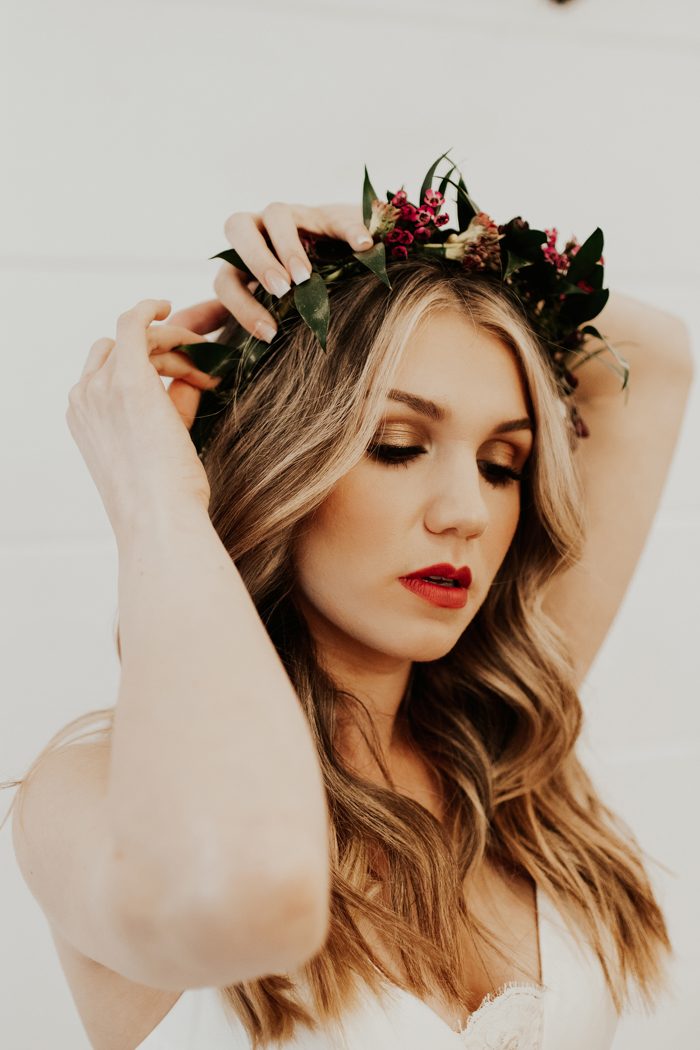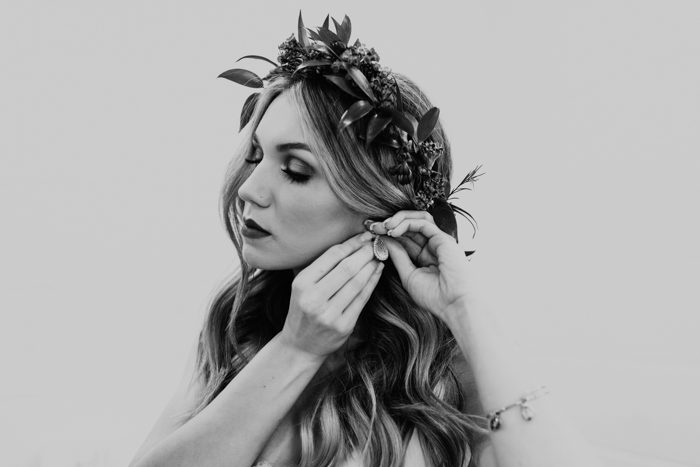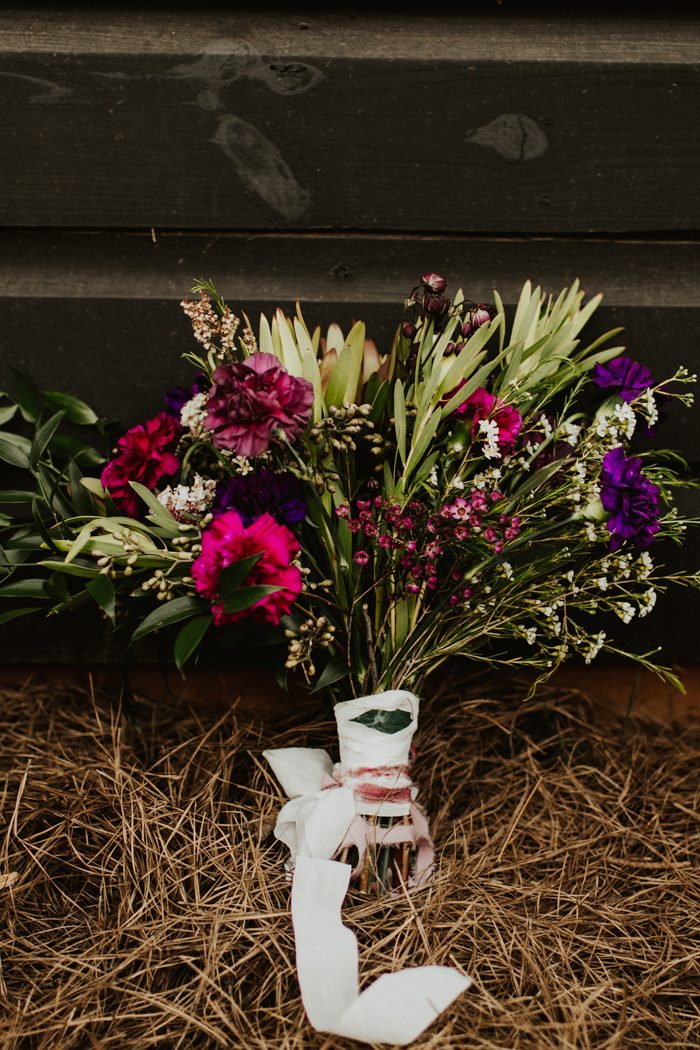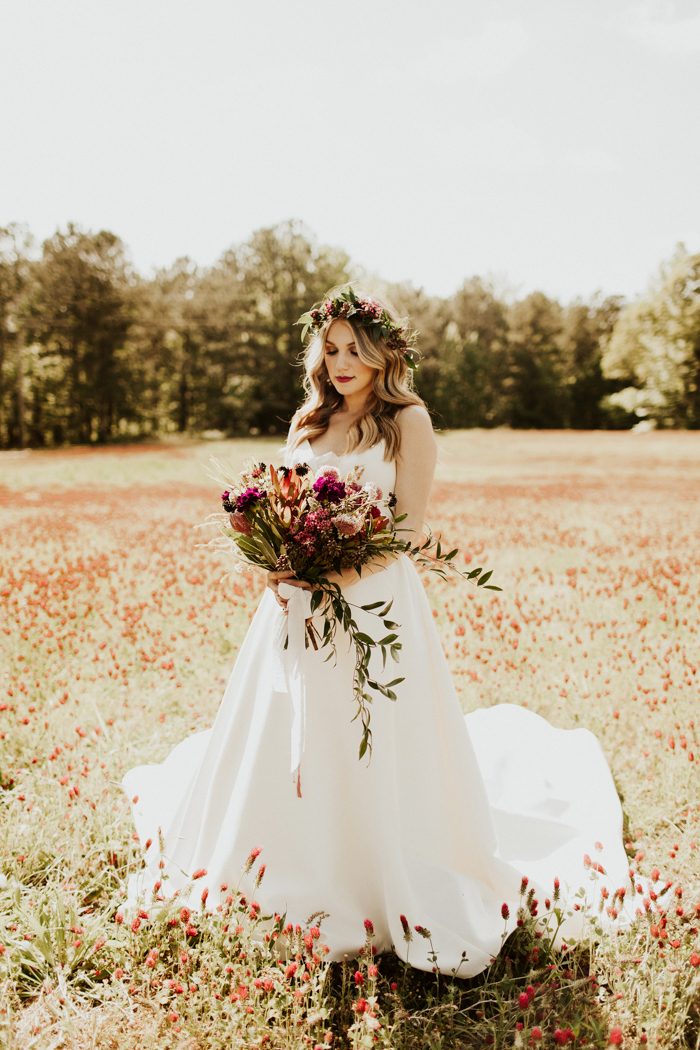 My dress was a BHLDN find and while I loved the original dress I added pieces my grandmother's dress to make it mine. I used the remainder of her dress to make my garter and I had Patrick's Air Force patch sewn into it.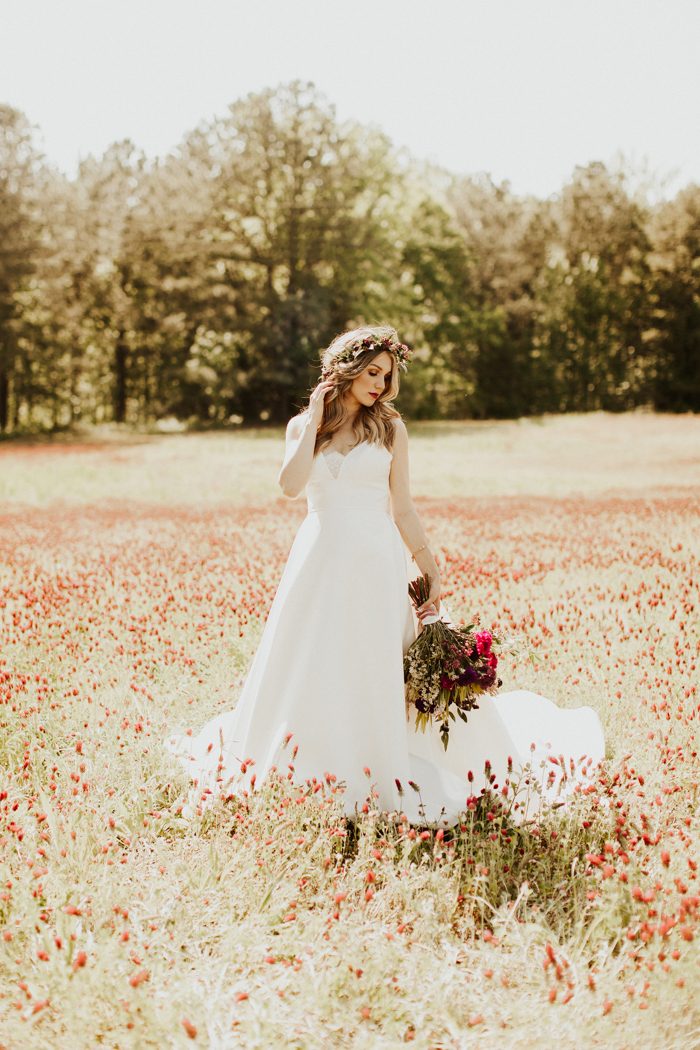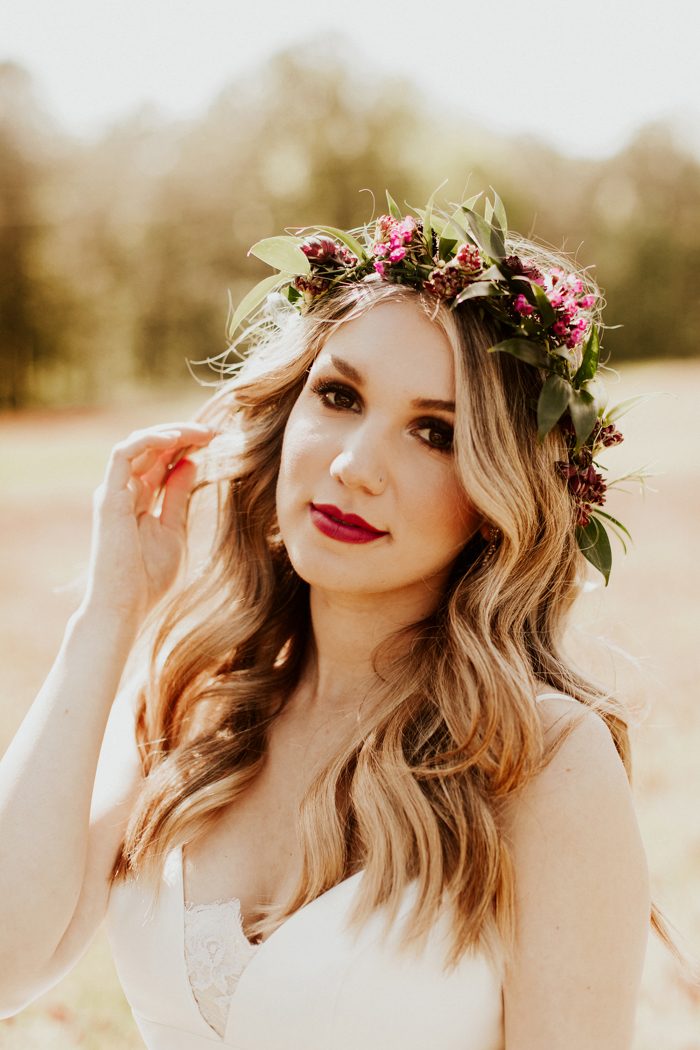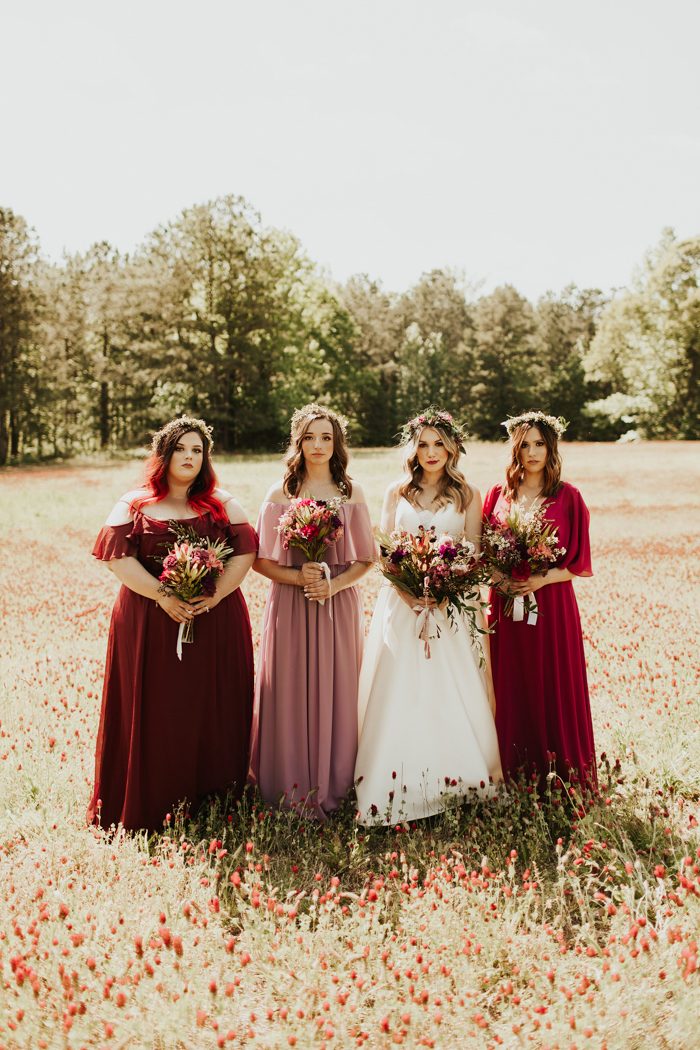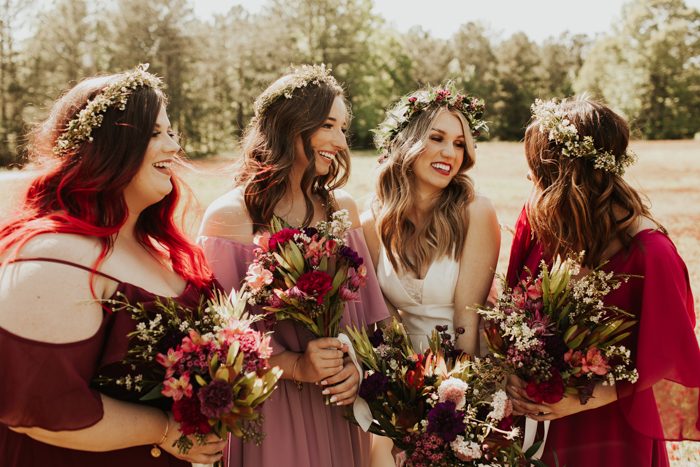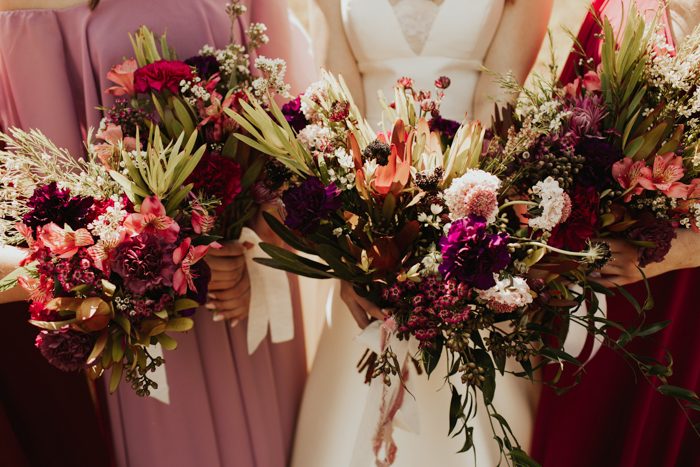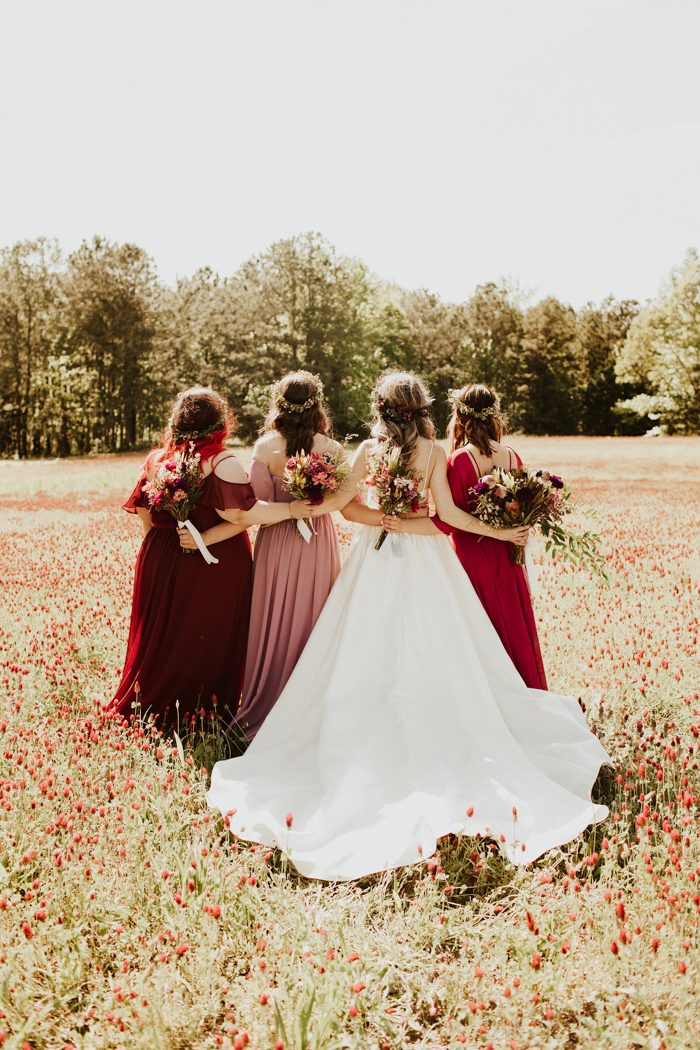 SHOP THIS LOOK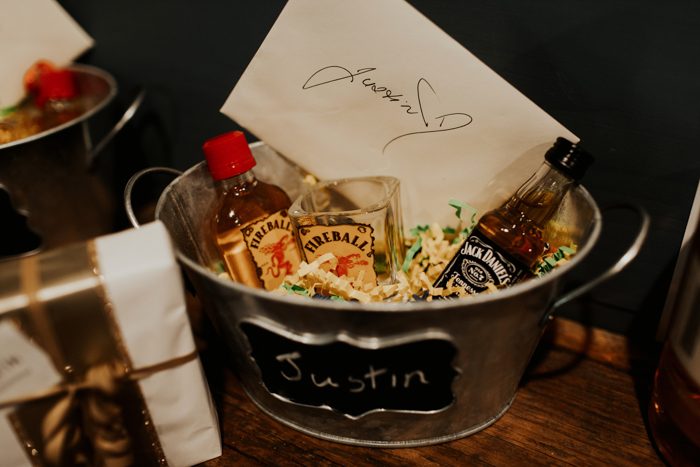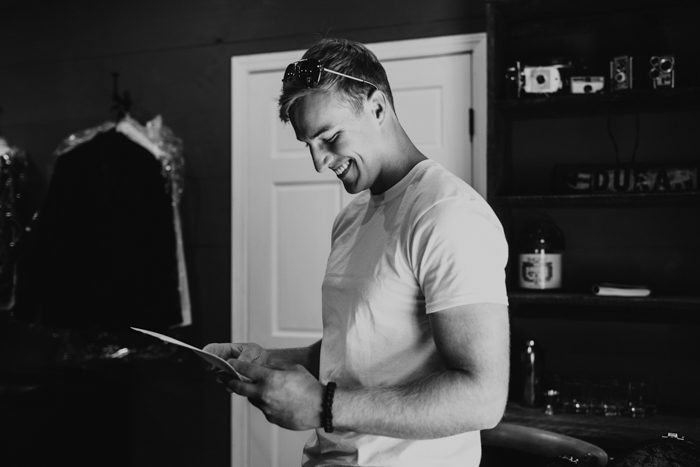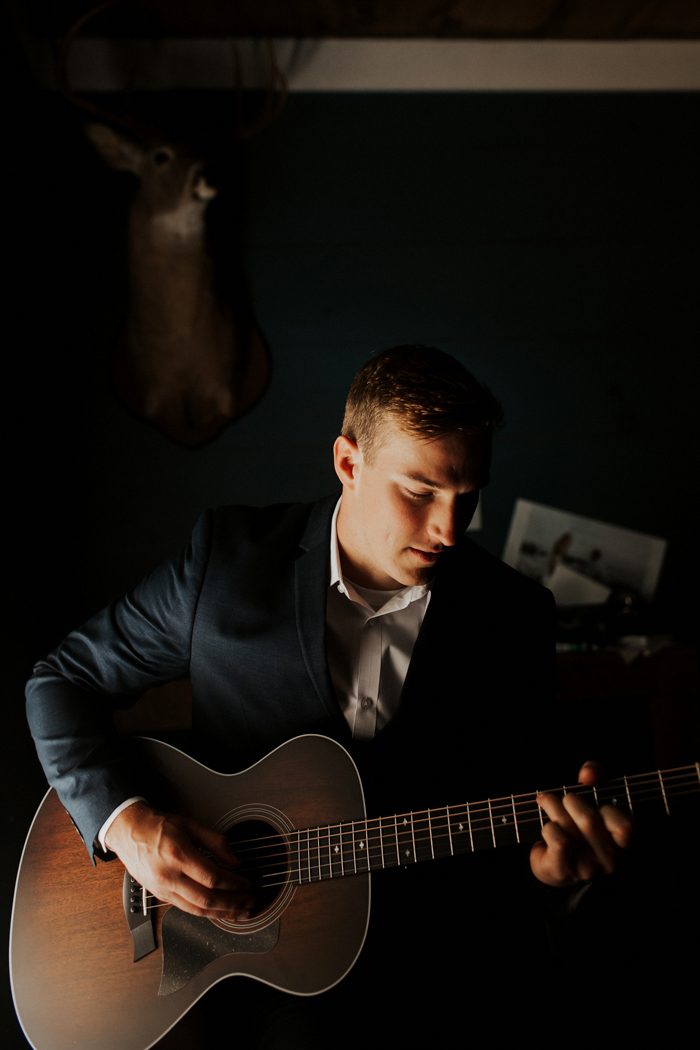 I gifted to my husband his dream guitar, one that he would never buy for himself. A Taylor 322 CE. Prior to our day we found out we were going to have a baby and we had also just purchased a home. I knew with these responsibilities and in always putting our marriage first, he'd put his hobbies and some of his passions second. I wanted him to know- his passion is my passion and I will take care of him as he has taken care of me. My vows were laced through the strings. I could hear him playing through the walls of the venue and I could feel his happiness in every strum. Best money I have ever spent or purchase I have ever made- which is exactly what he said about purchasing my engagement ring.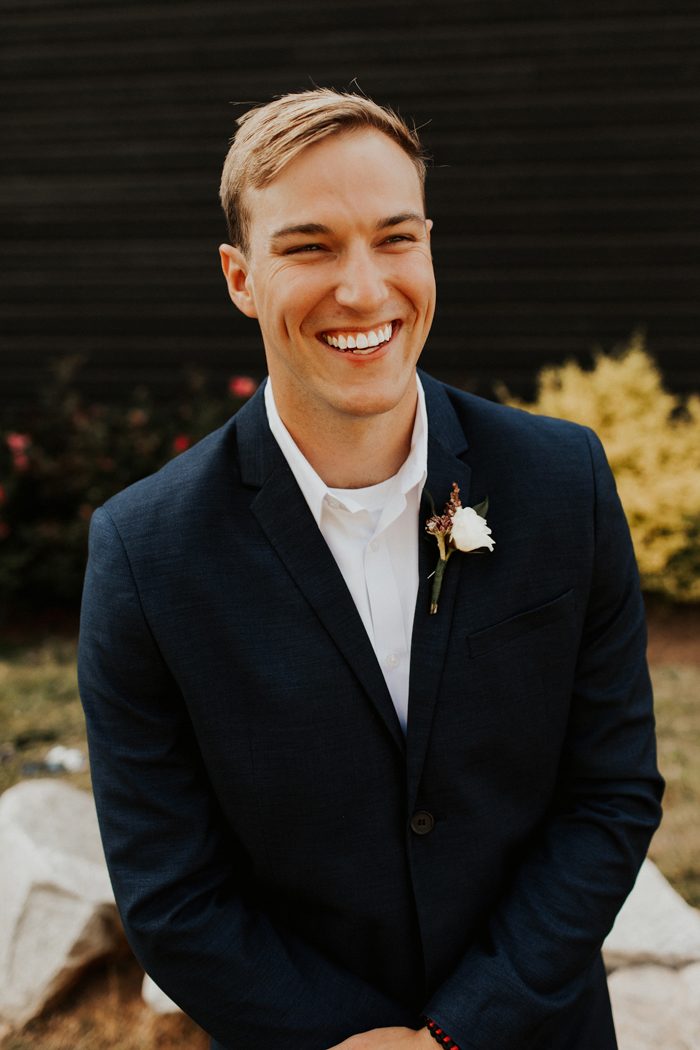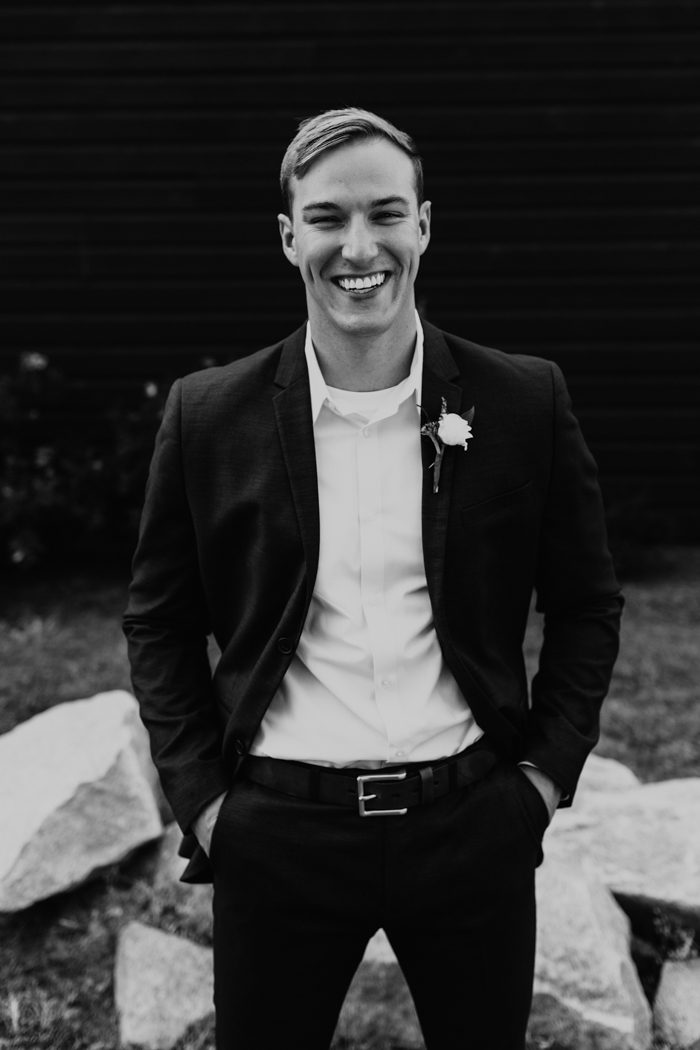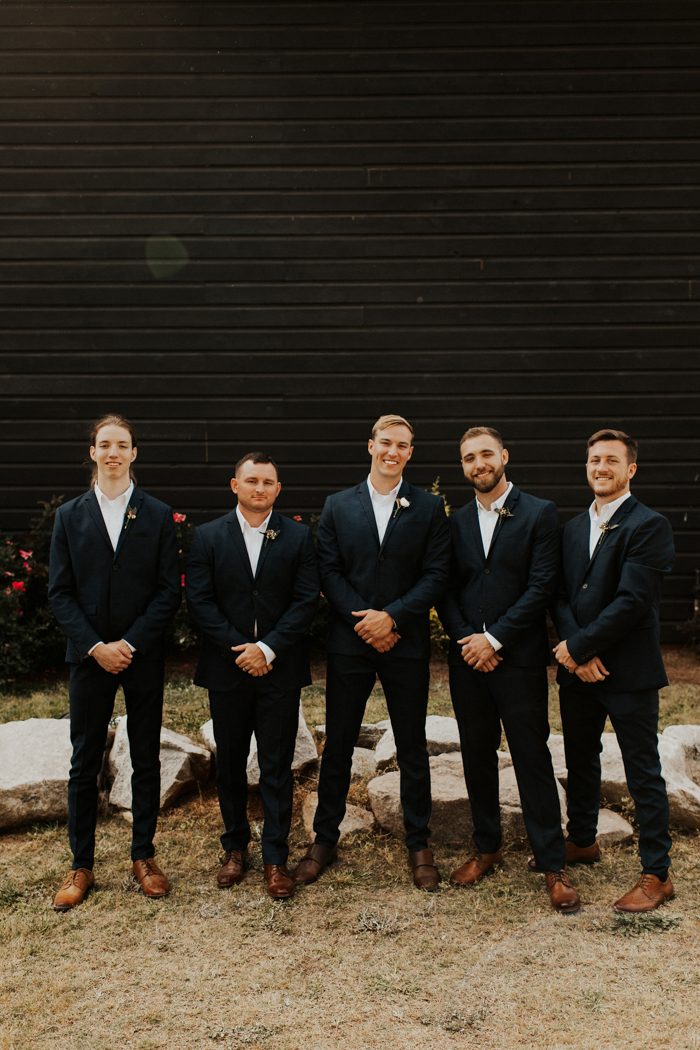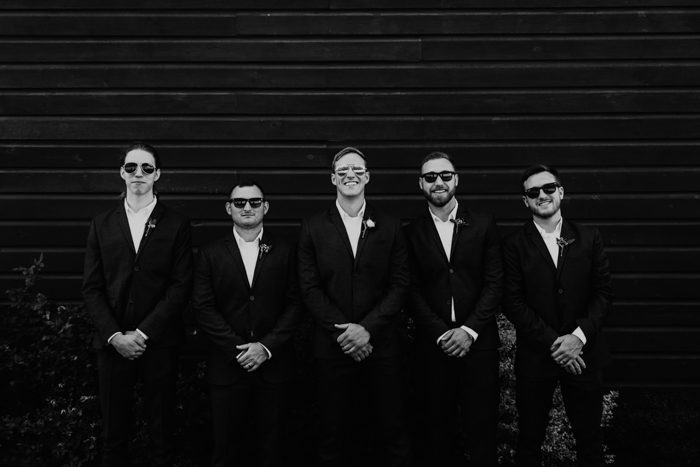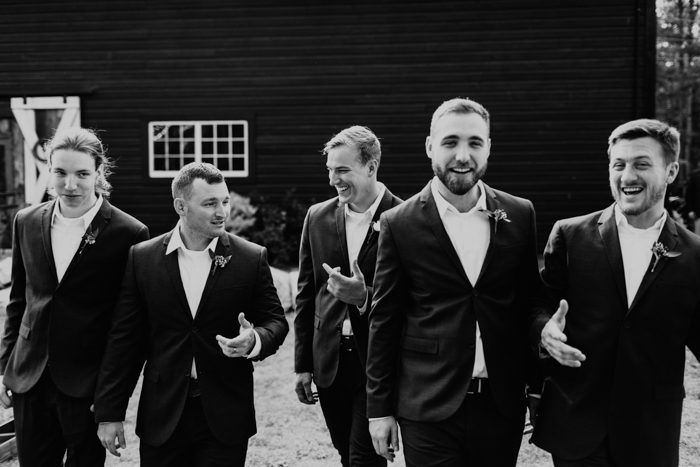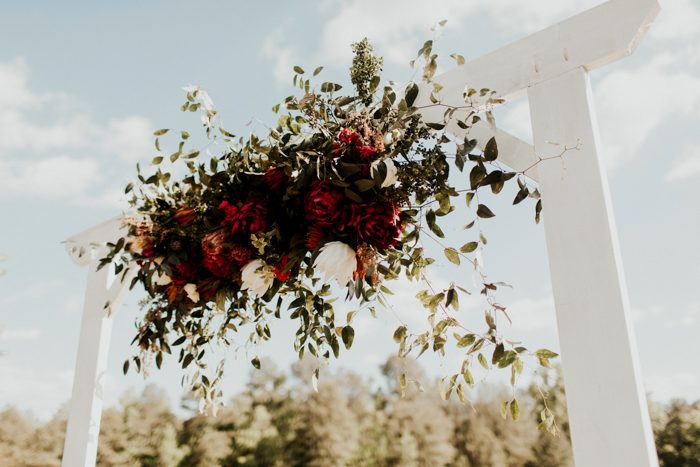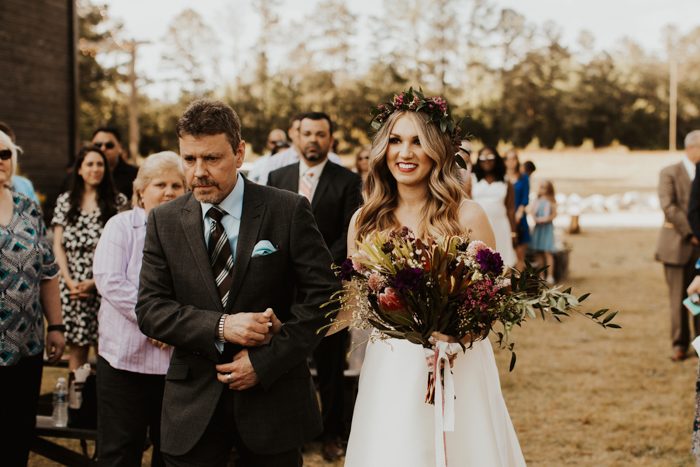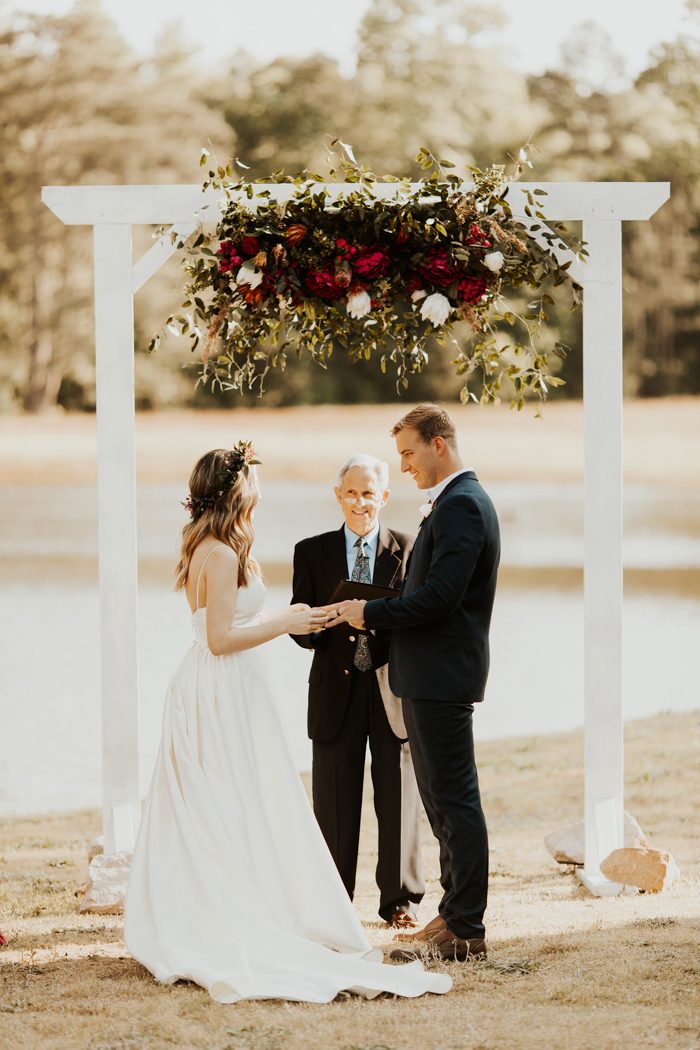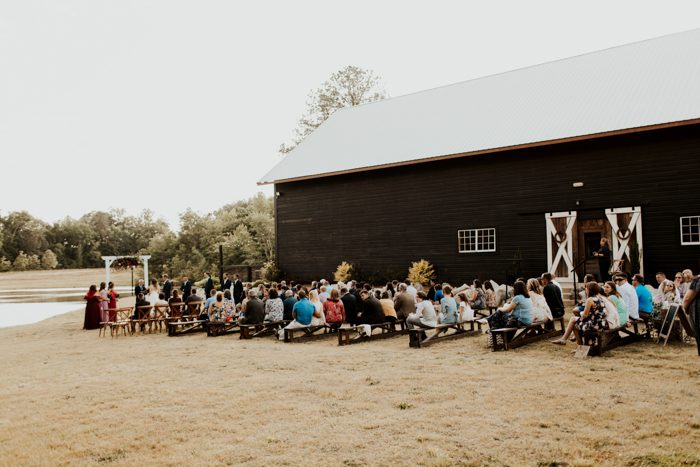 The black barn element at Three Oaks Farm represented the south and the chic black represented all things LA. There aren't many Barns in California, where I am from, and the concept to me was beautiful. I loved the unfinished floors, with the warm wood walls and the twinkling lights and blush drapes sealed the deal. We wanted to be married outside and Patrick loved the body of water. It was tucked away, but not hard to find- it had all the elements.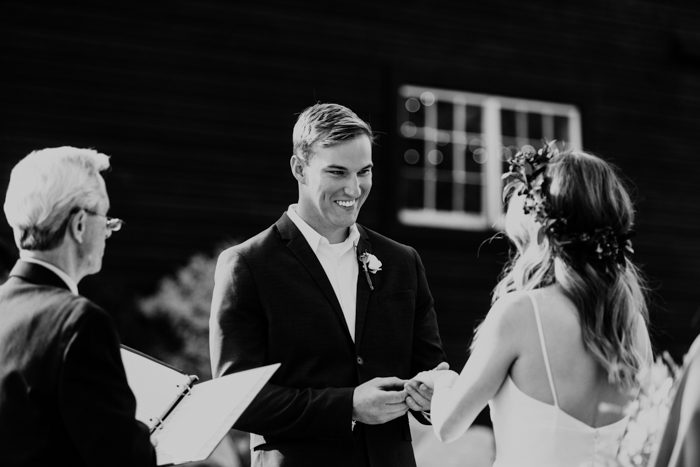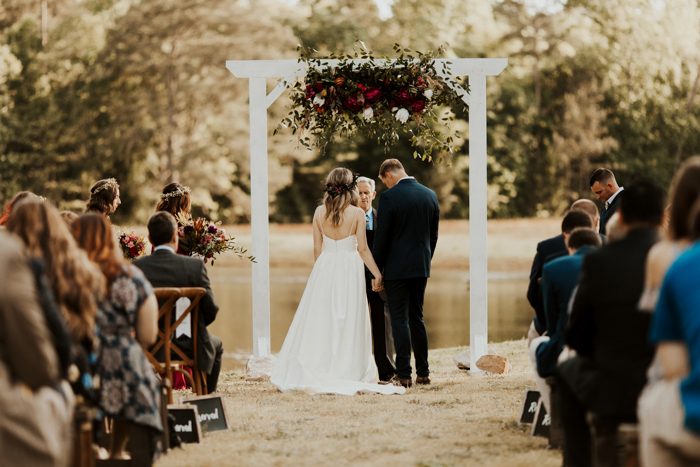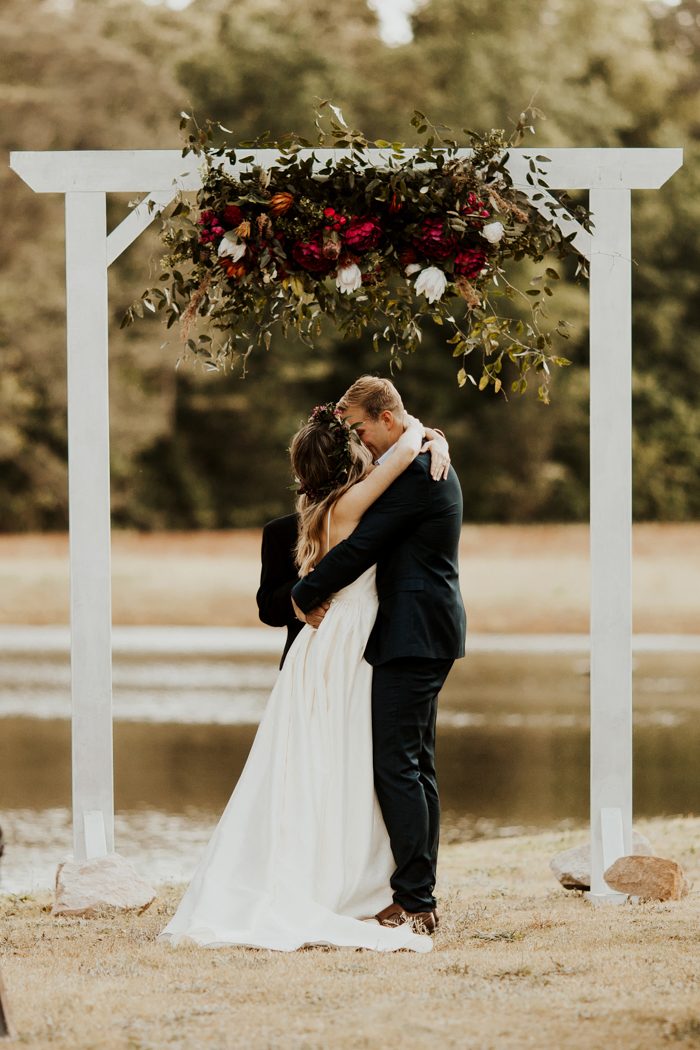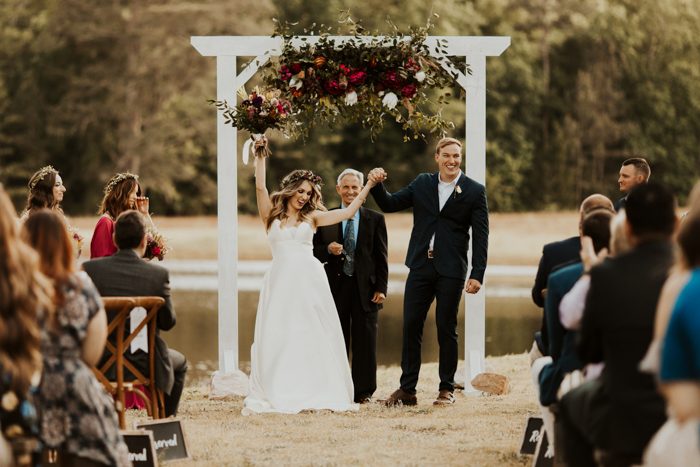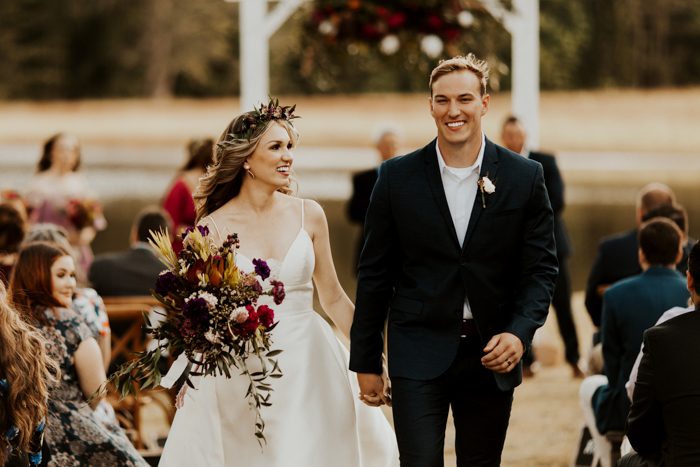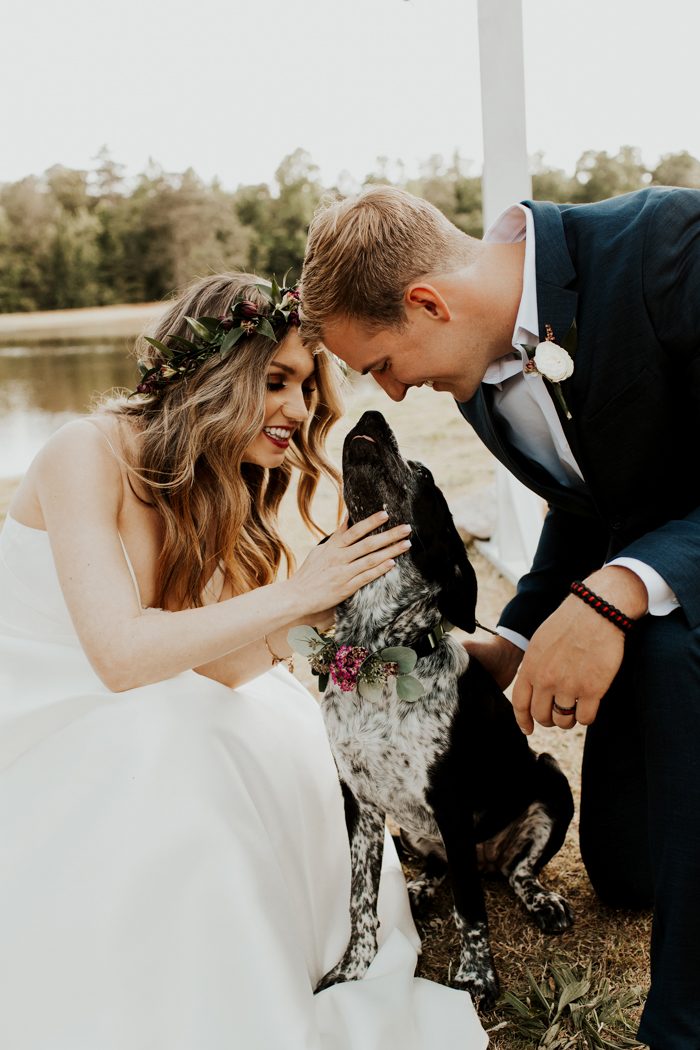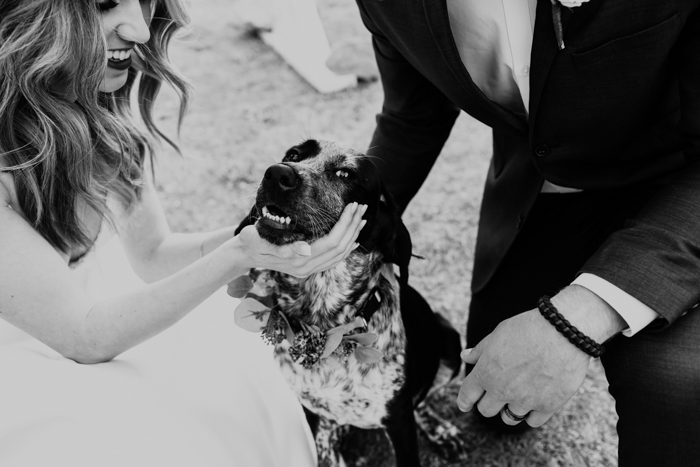 I can't choose one favorite photo. Sarah captured so many moments of genuine adoration between Patrick and me, our friends and family… even our sweet Daisy, our ten-month-old puppy. I look at these photos everyday and am warmed by how I get to notice new details everyday because of them.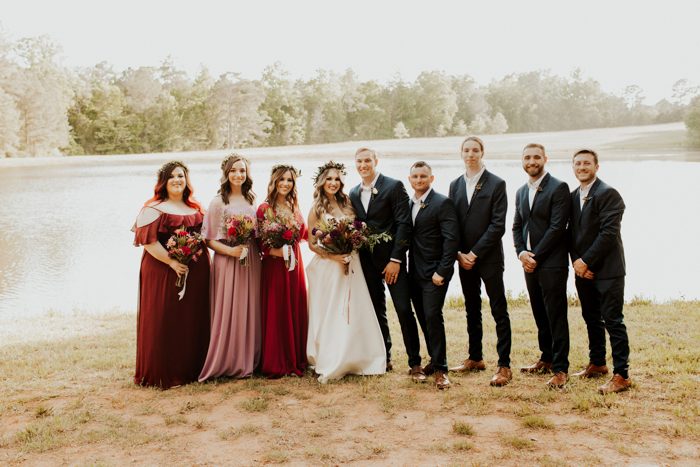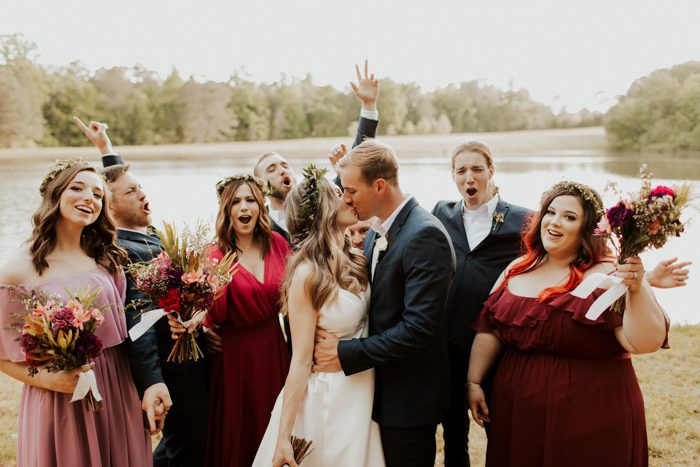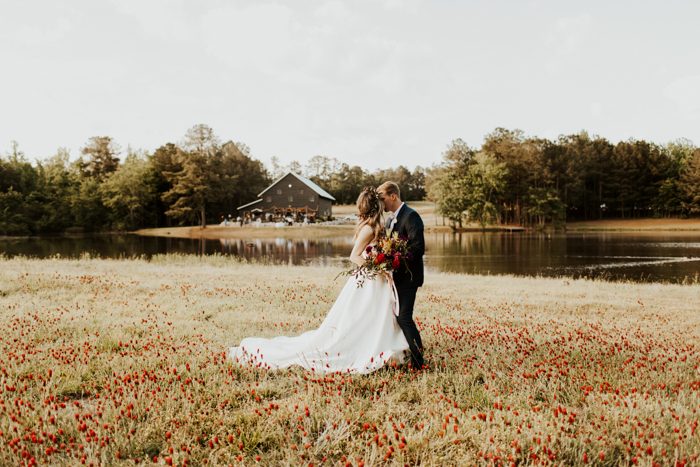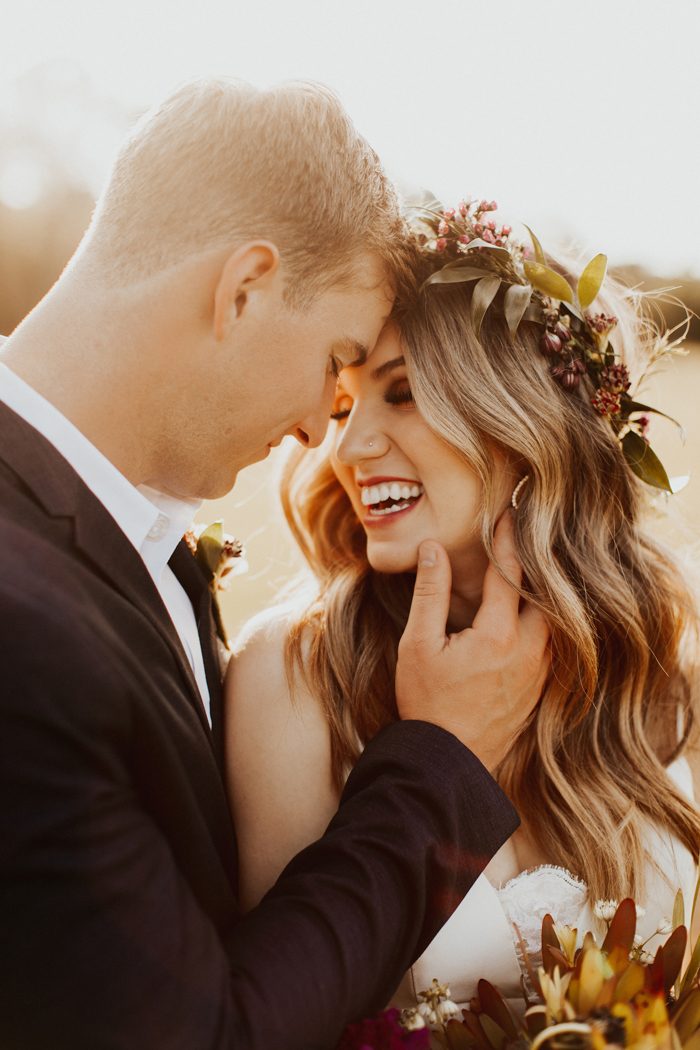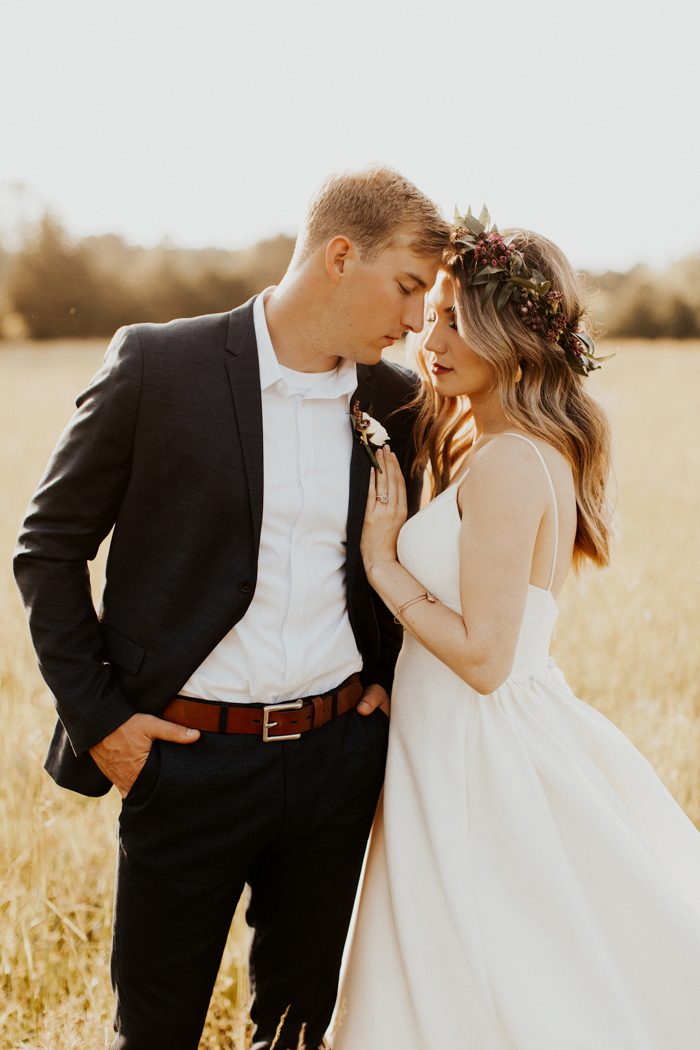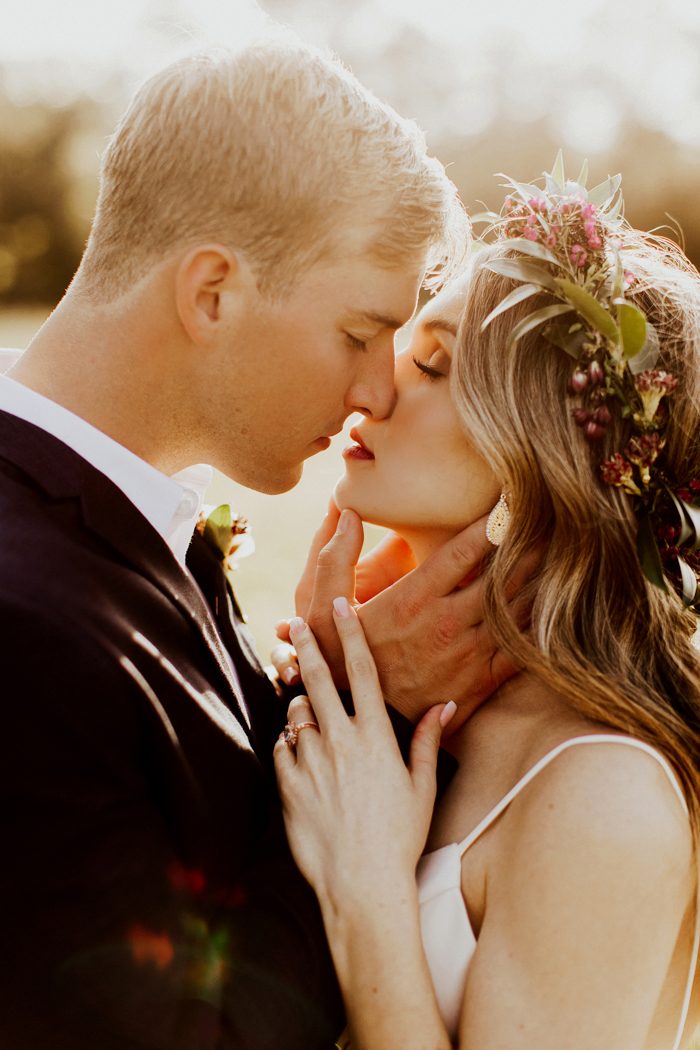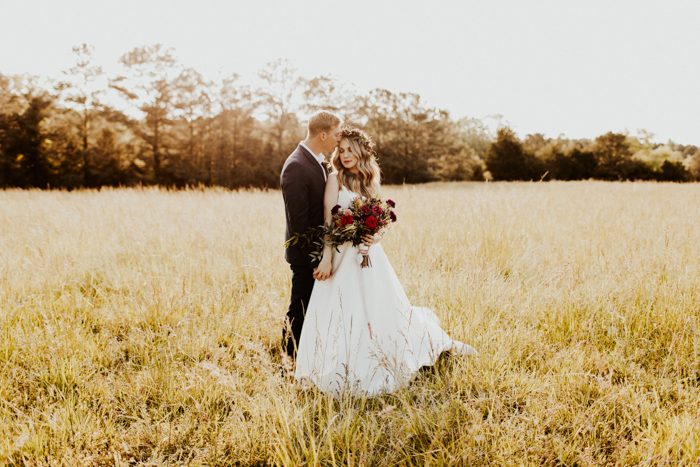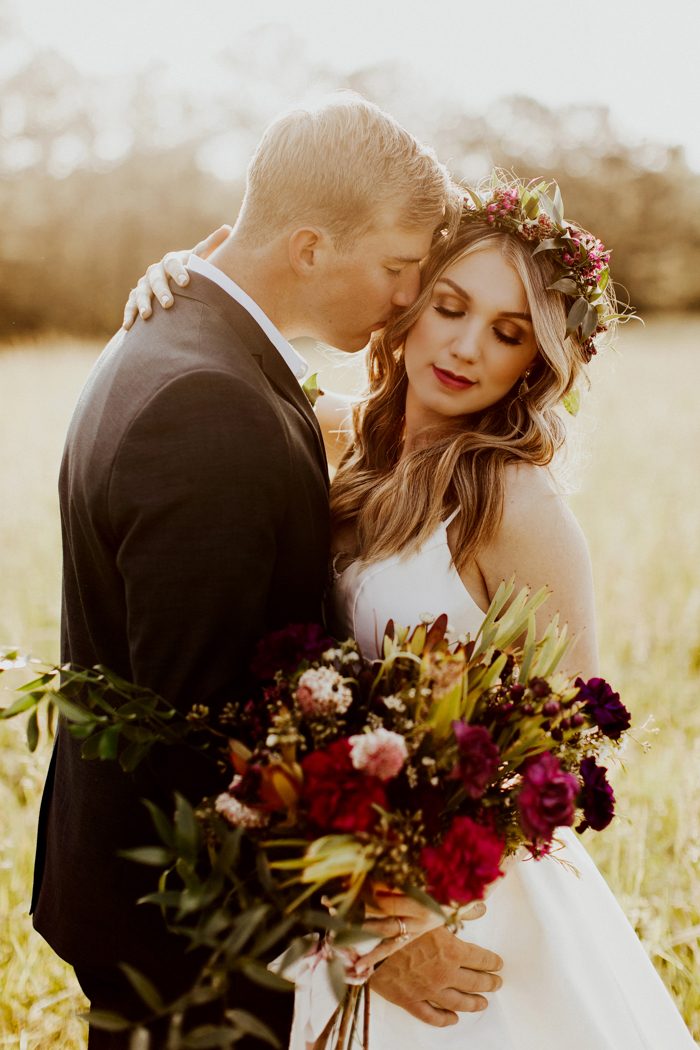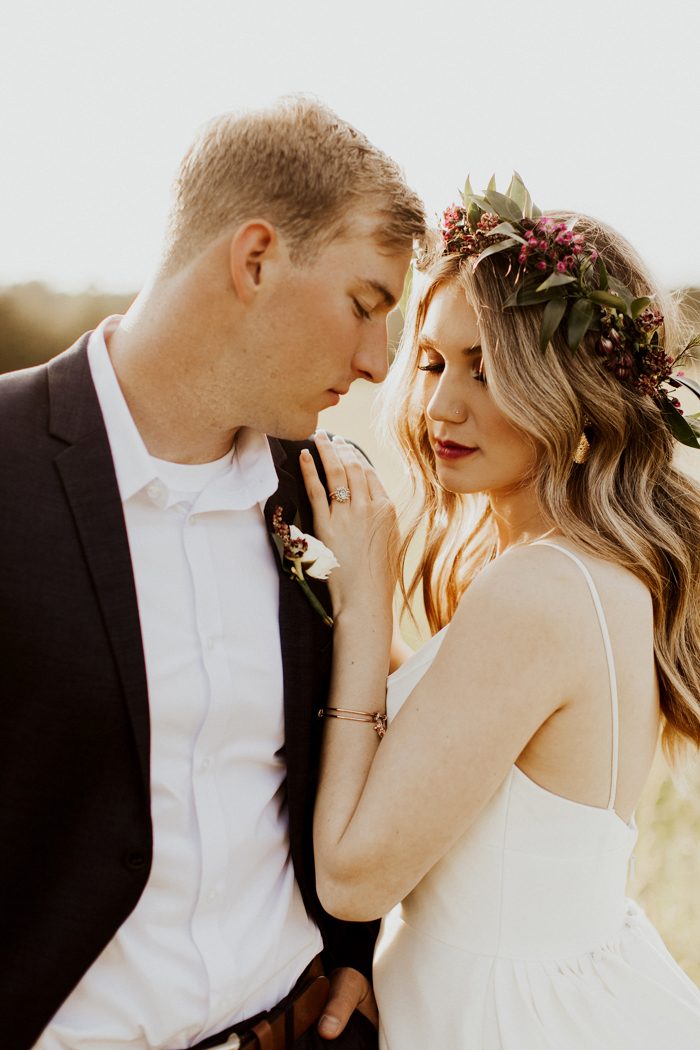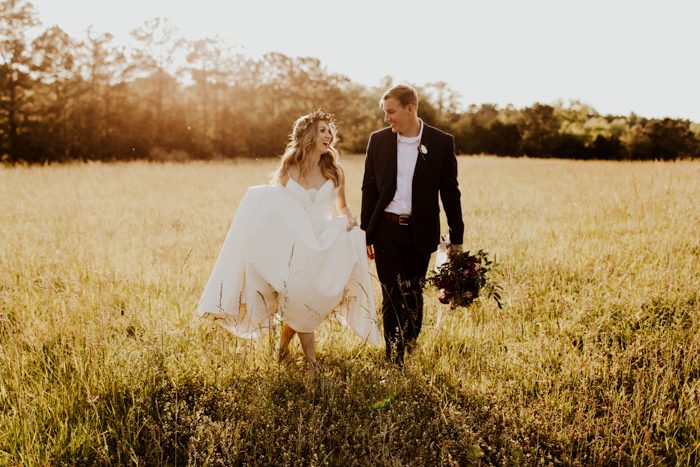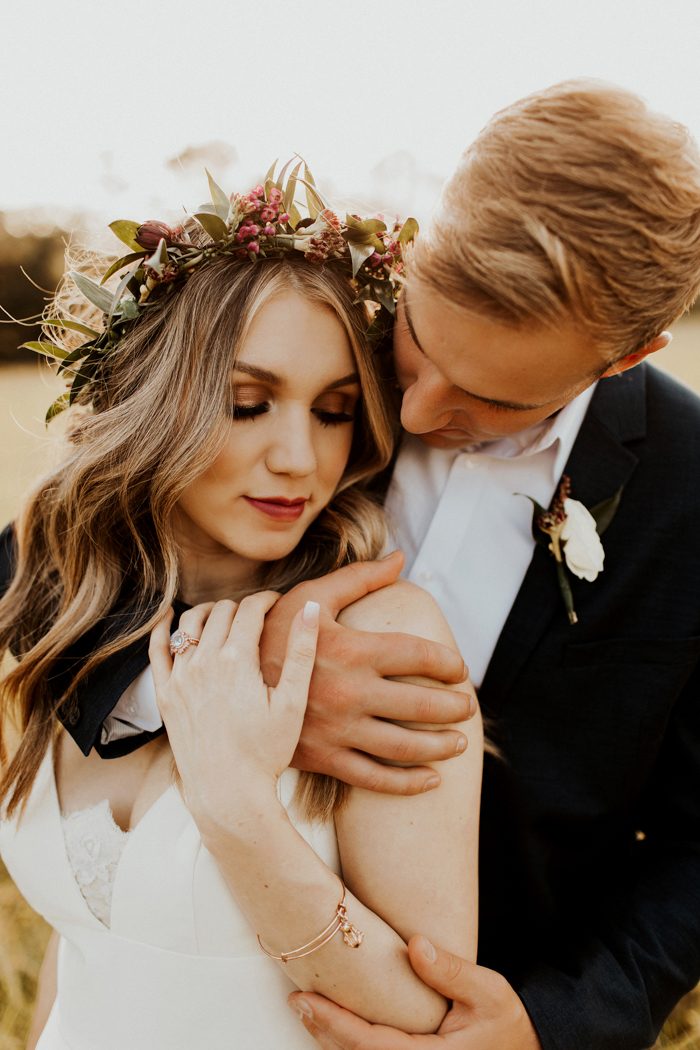 Our photographer, Sarah, just simply has a gift. You can't teach someone to recognize the moments and do so with so much ease. Her editing style is also what completed the look of my wedding and made it so in every form of print we have. We will definitely be using her again and again and again.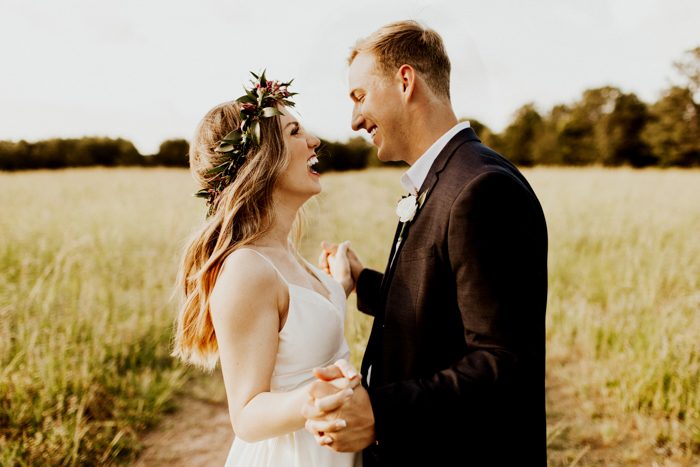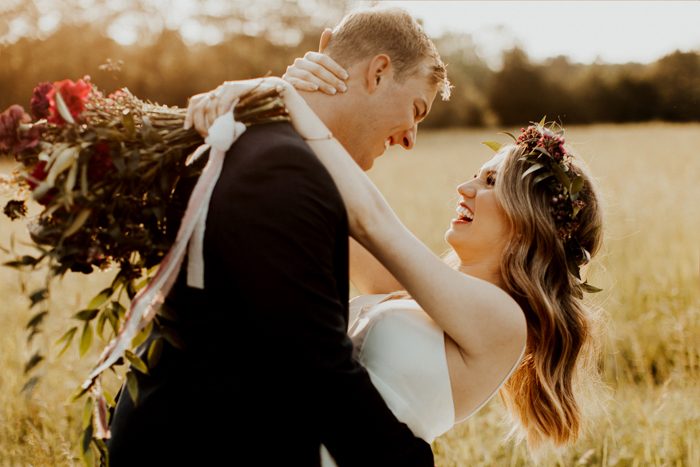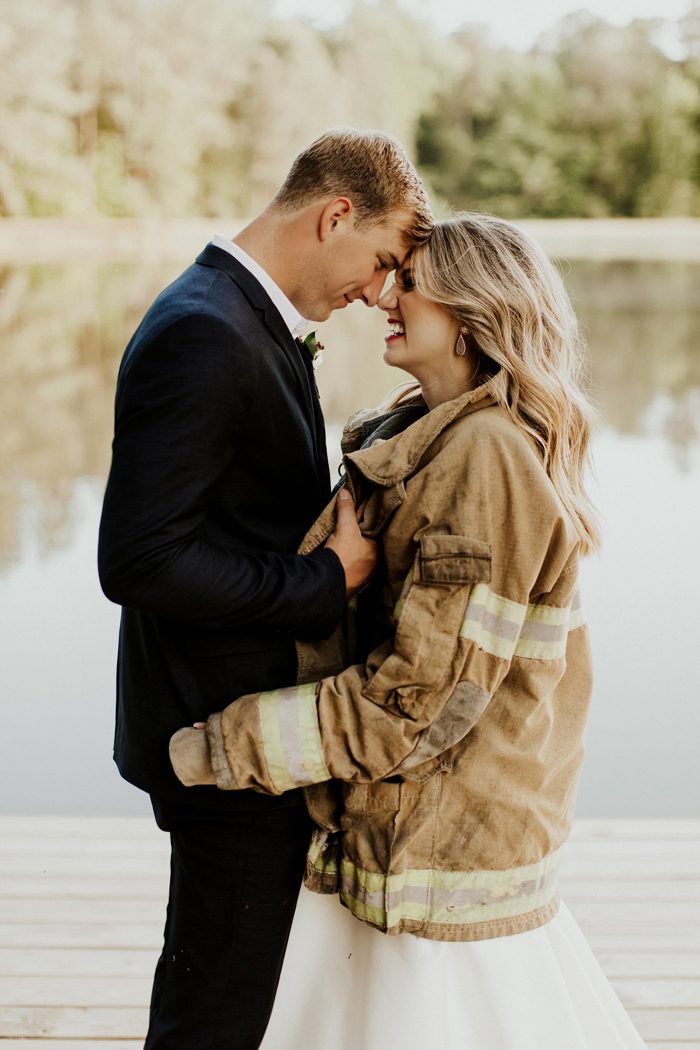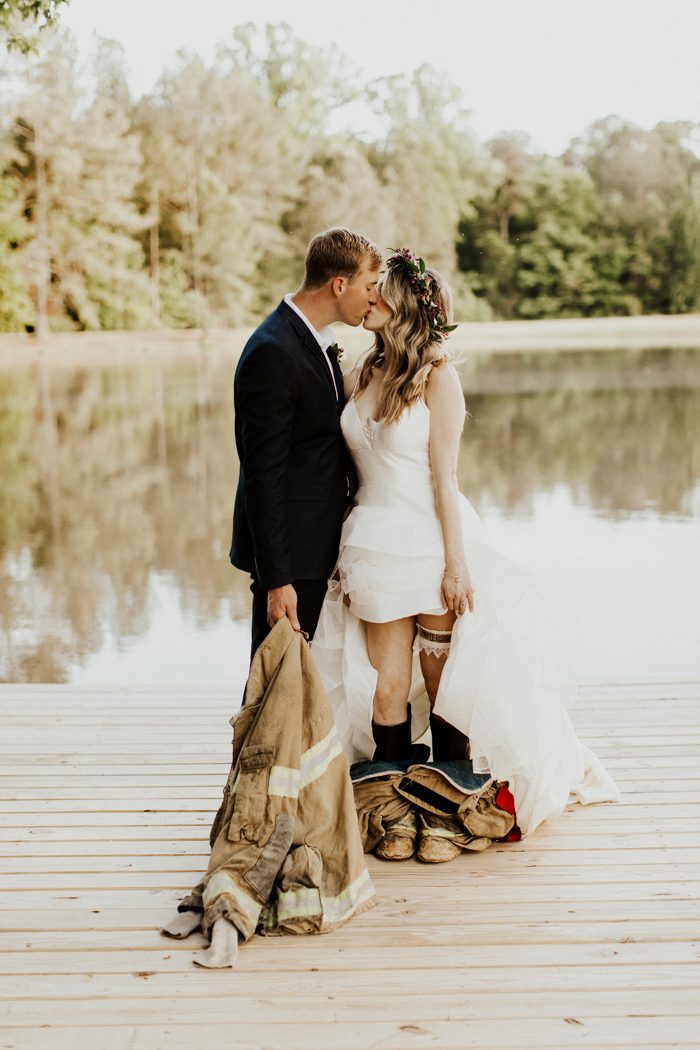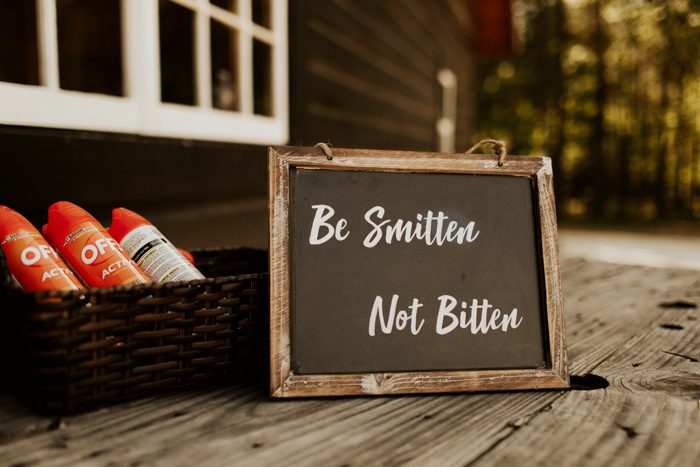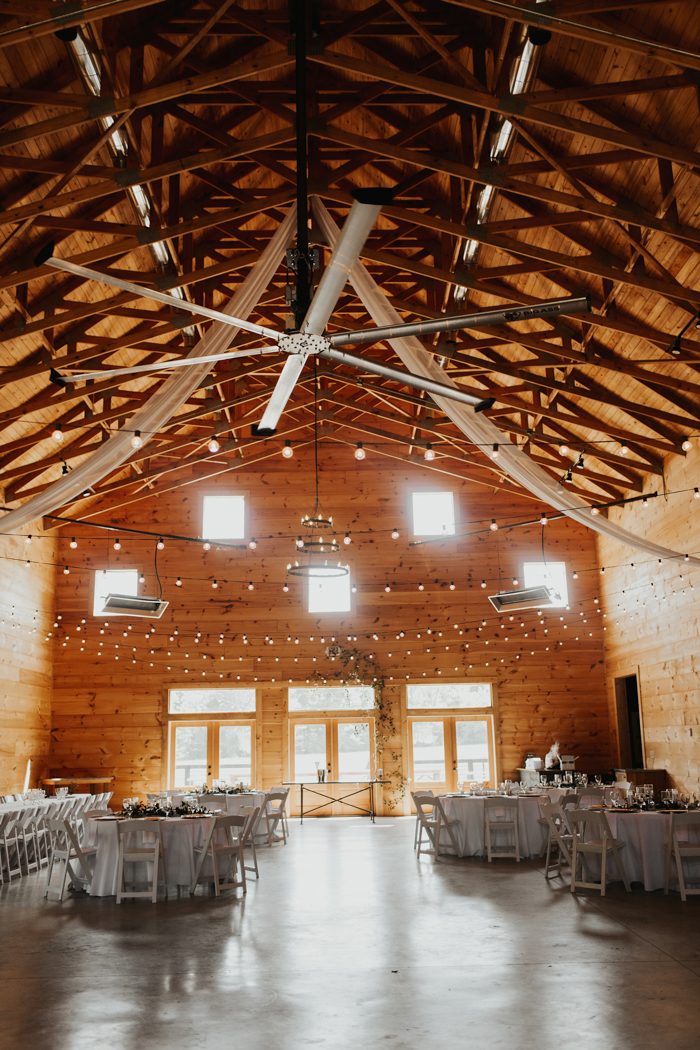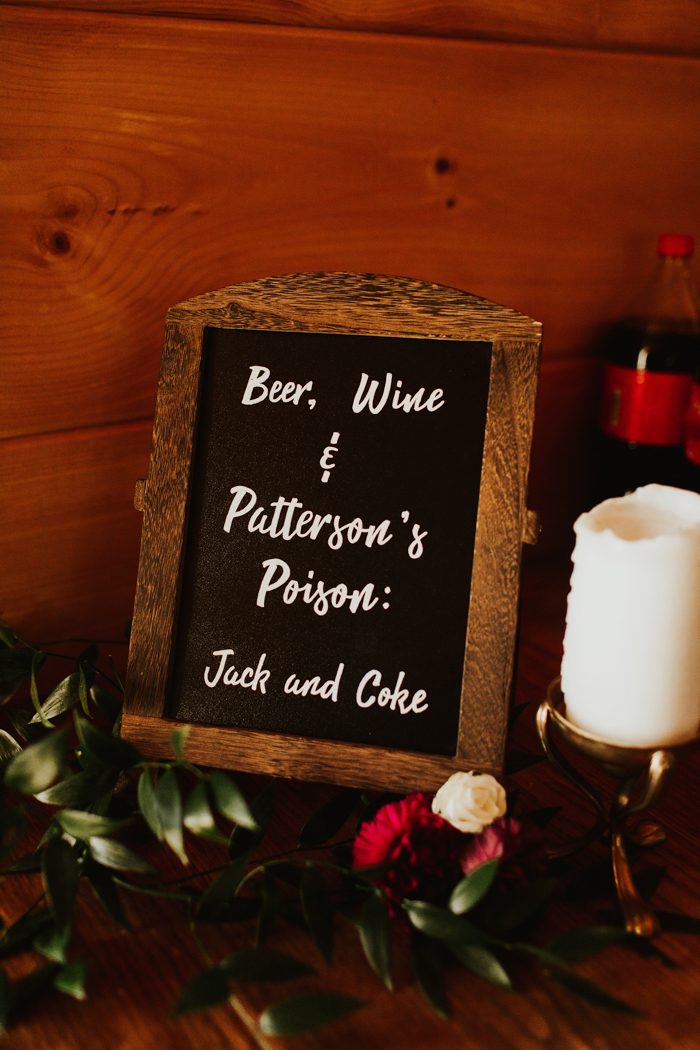 Our chalkboard signs were hand-drawn calligraphy by my father-in-law, Craig, and our arbor was built by Patrick. My Mom made every wedding favor by hand. Lot's of DIY contribution!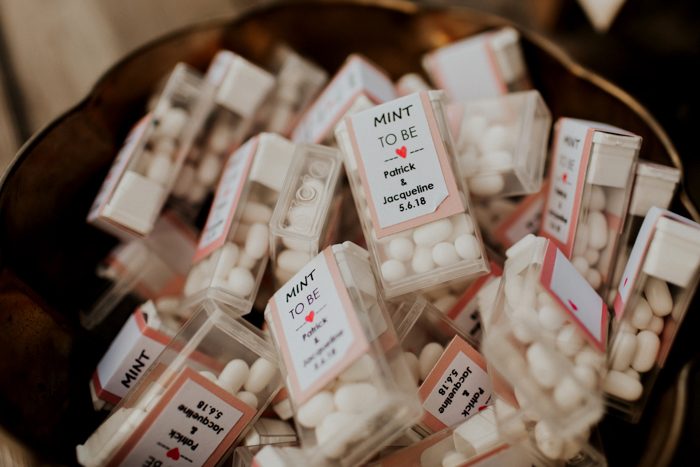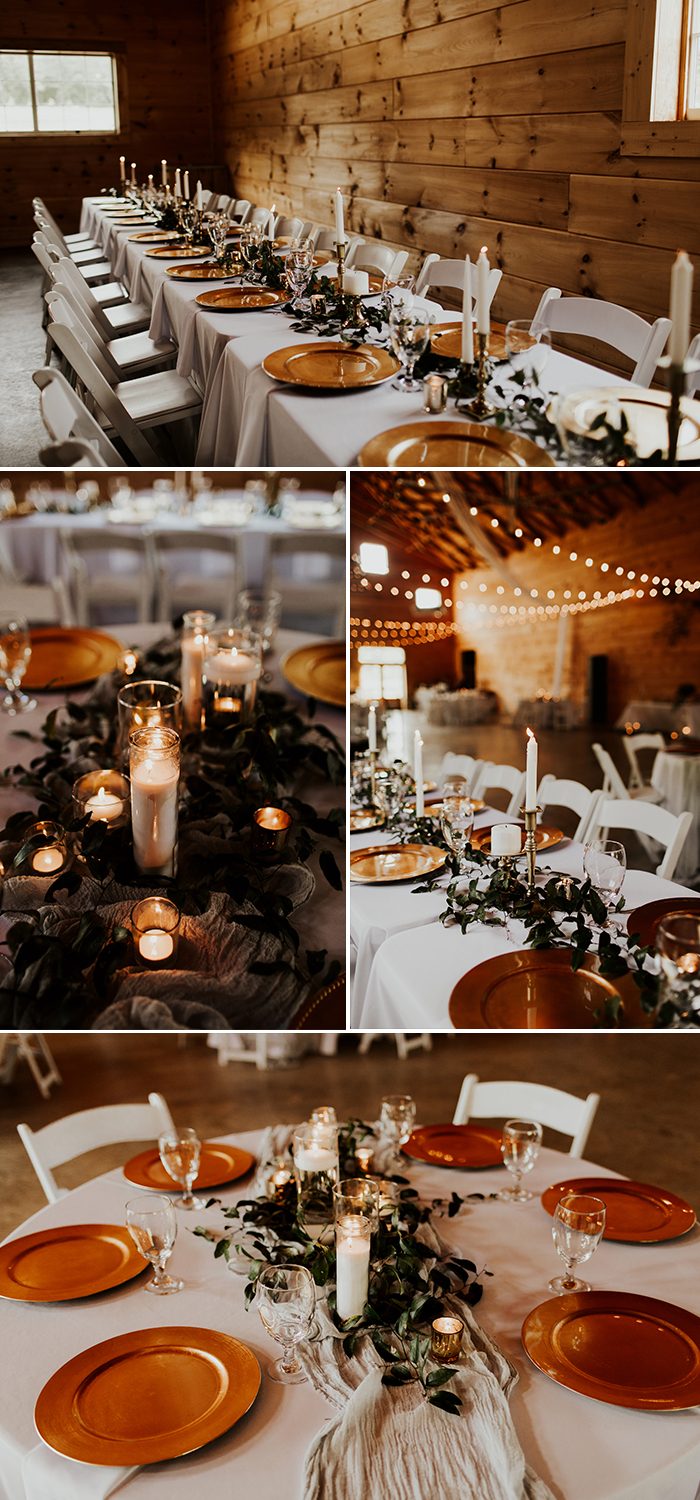 I started with wanting a moody spring wedding. Dark tones with the odd pastel to off set the season. Golds and green, candle light, shades of wine and mauve, navy blue open collars. I wanted the florals somewhat wild and funky while still maintaining that this was after all, a romantic event. I wanted romance more than anything. Hence my millions of candles and loose garlands flowing. The boho aspects- like my flower crown and the different dress colors and styles were the elements of California I wanted to bring in. Open collars for the men just felt free.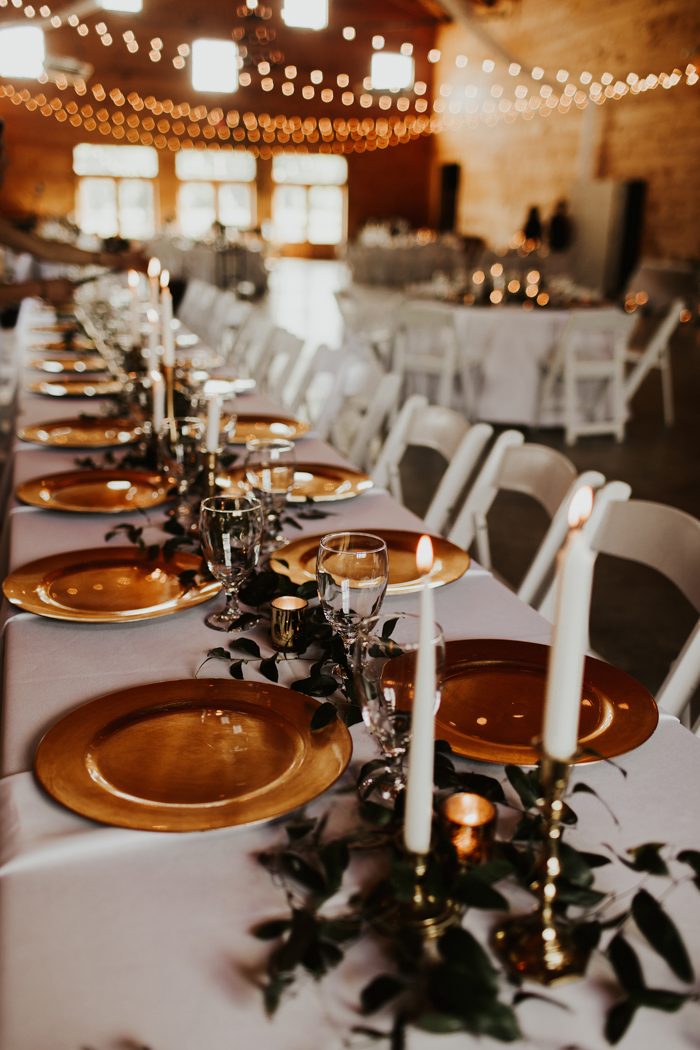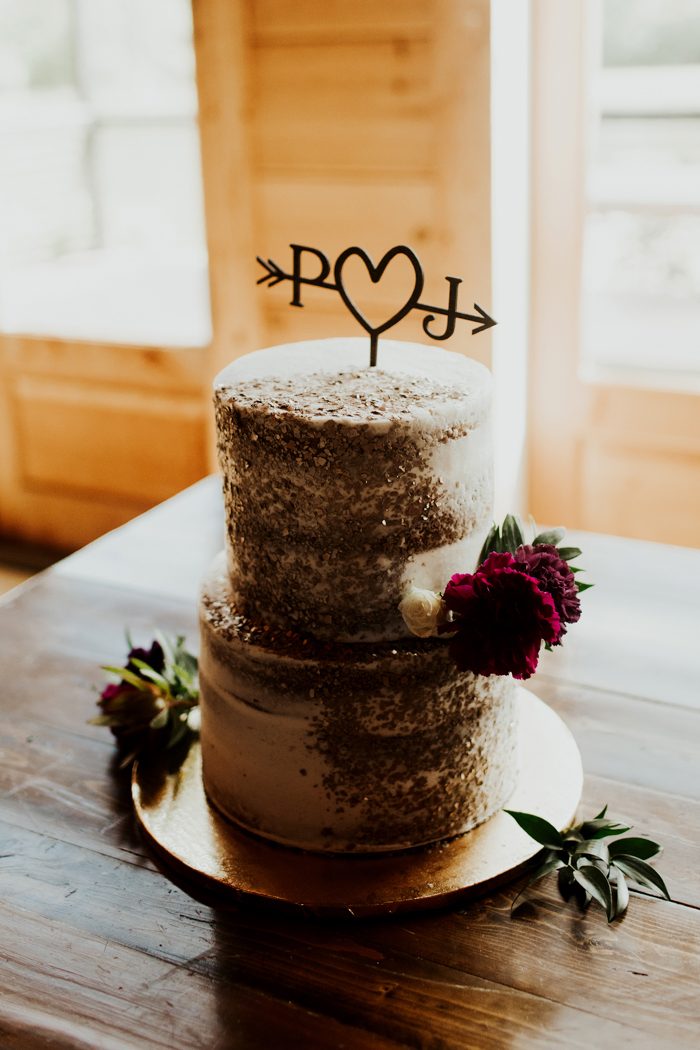 SHOP THIS LOOK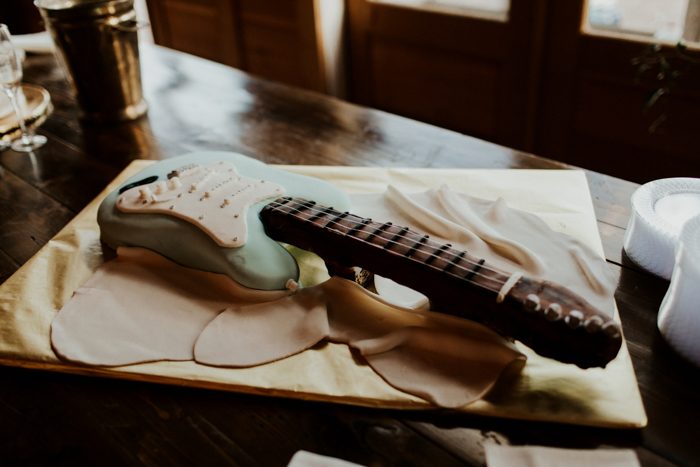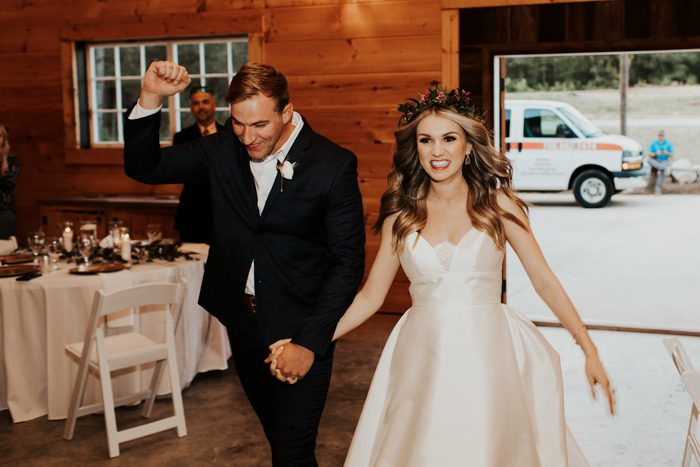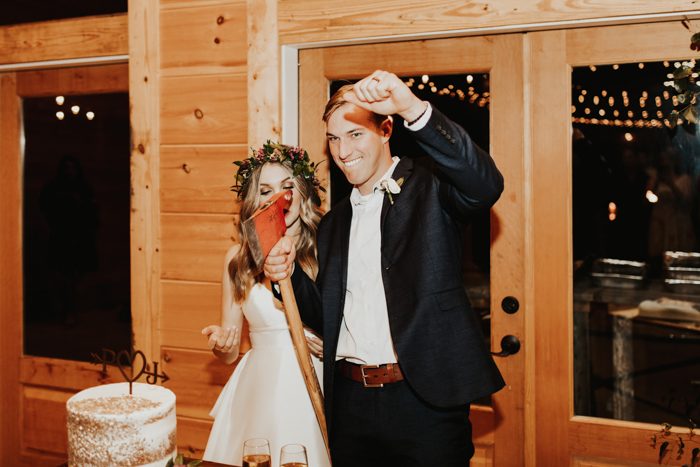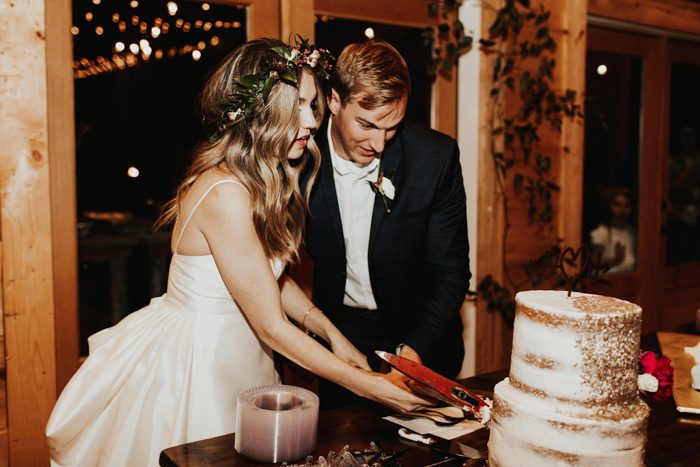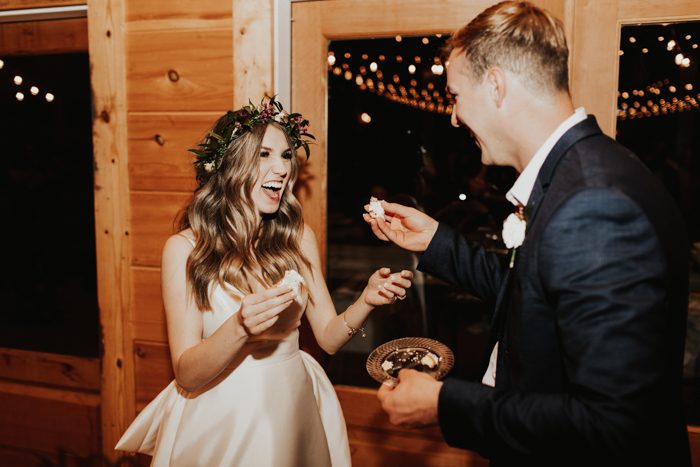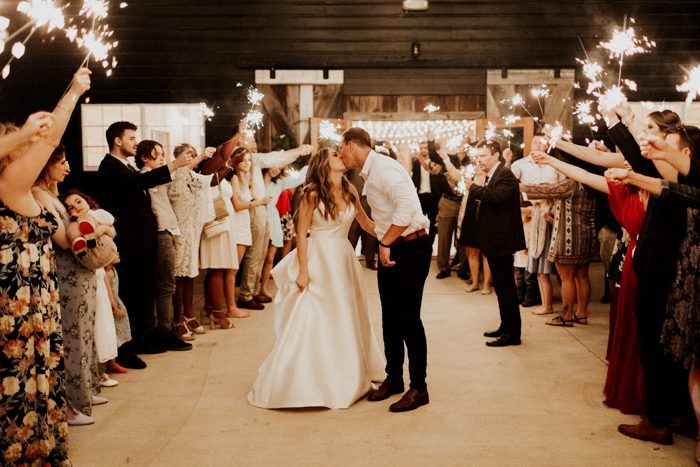 The biggest thank you to Junebug member Sarah Joy Photo for sharing this dreamy barn wedding with us! For more Southern weddings, take a look at this handmade Georgia wedding that ends with an intimate mountain hike.