Happy New Year! What started off early in 2008 as a trend in the world of weddings has now become a wonderfully regular way of thinking- thinking green! It's so easy to incorporate eco-friendly ideas into any wedding once you know where to begin, so last January we put together a simple list of ten of the easiest green wedding ideas! We hope you will take it forward into 2009 and enjoy finding your own ways to go green!
Planning a green wedding is much easier than most couples think and its a great way to let your family, friends, and community know that youre committed to reducing global warming and caring for the earth. Junebug was recently interviewed by Newstalk 710 KIRO Radio for a series about "Living the Green Life" which included, of course, the exciting topic of green wedding planning. We want to share with you what we shared with them, so here are our top-ten suggestions for planning a celebration that shows your love for each other as well as the world we live in!

1. Choose a caterer and cake designer who emphasize organic, locally grown produce and who are set-up to compost your leftovers for you. Seattle is blessed to have numerous companies that follow these guidelines, but no matter where you live, eco-friendly businesses are available. Plus, fresh locally grown food is always delicious!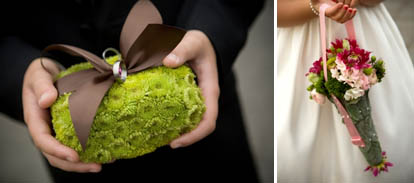 2. Pick seasonal flowers grown without pesticides. Instead of choosing blooms that are forced in a greenhouse or imported from warmer climates, try locally grown flowers at the height of their season. When your anniversary arrives the following year, youll be pleasantly reminded of your wedding day by the flowers that are in bloom around you.

3. Work with an invitation designer who offers 100% post consumer recycled products or paper supplied from carbon neutral companies. Creative opportunities abound to create truly gorgeous invitations that are environmentally friendly. You can also create your own wedding website and use it for most of your wedding correspondence to help cut down on excess paper consumption.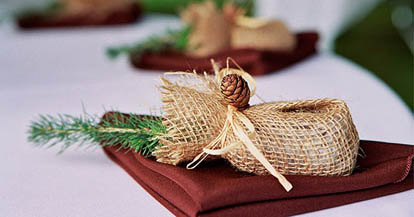 4. Cut back on packaging surrounding the wedding favors you give your guests, or choose ones that promote environmental consciousness. These days the marketplace is full of fun products to choose from!

5. Consider having your ceremony and reception at the same location to reduce the amount of travel required of your guests. Its easier on the environment, and easier on the days busy schedule!

6. Buy your diamond from a reputable jeweler and ask to see their company policy on conflict free diamonds. Thanks to consumer awareness and the U.N. mandated Kimberley Process and System of Warranties over 99% of all diamonds sold today are certified conflict-free. Any reputable jeweler should be well educated on this process. Other popular green jewelry options are to choose an antique ring, or have one custom made using a family owned stone or gold recycled from a special family heirloom.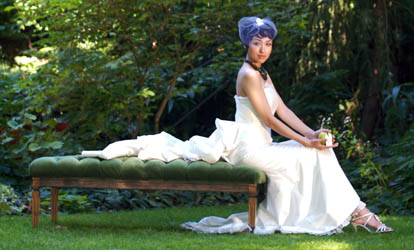 7. Buy your dress or have it custom made by a local designer so you know where its production has taken place. Wear your mother or grandmothers wedding gown or other vintage dress, or choose a dress made out of one of the many new kinds of fabrics made from renewable sources like hemp or bamboo. If none of those options work for you, by all means wear the dress of your dreams and consider donating it to a worthy cause when youre finished. Even though trashing the dress has been in vogue of late, we dont encourage it as an environmentally friendly option.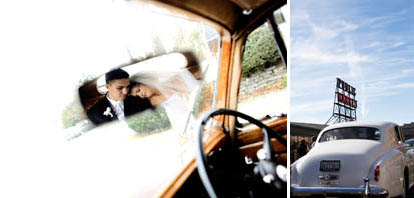 8. Join a carbon-offsetting program to offset the carbon emissions produced by your wedding and honeymoon travel. Better yet, sign up to offset all your carbon emissions, at home, on the road, and at your wedding. We suggest using a well certified organization like http://www.carbonfund.org/, one that offers multiple options for carbon offsetting. We love Carbon Fund's Zero Carbon Wedding Program with its easy to use calculator. Youll be delighted to find that even large weddings can be offset for under $100.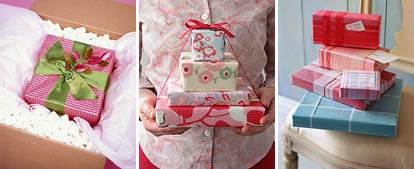 9. Encourage your guests to donate to an environmentally conscious charity on your behalf, or encourage them buy eco-friendly gifts locally and bring them to your wedding rather than having them shipped, to cut down on excess packaging waste. This may go against yesterdays rules of etiquette but once people realize theyre helping the environment theyll be happy to participate.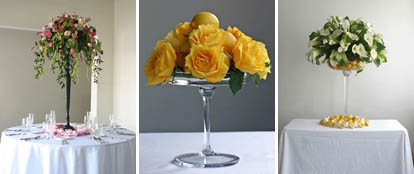 10. Rent rather than buy. Almost anything you desire for your wedding is available to rent, so look into those options before buying items you may not use again.
Remember to reduce, re-use, recycle, and rejoice! Send us your great green wedding tips and help us spread the word about planning a green wedding thats fun and stress-free!
Planning a Seattle wedding? Use the Junebug Weddings hot-list to find trusted recommendations and environmentally friendly companies.