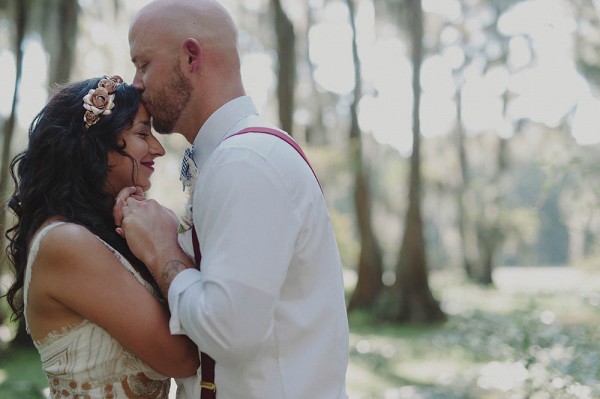 Enamored with the swampy landscape of Caddo Lake, Alyssa and Beau searched for the perfect bank for two days before finding the spot where they said "I do." After the intimate ceremony, friends and family floated up on a pontoon boat to hug and congratulate the newlyweds. Barefoot, the pair danced to Otis Redding in the grass as Sam Hugh Photography captured the effortless beauty of their love.
The Couple:
Alyssa and Beau
The Wedding:
Caddo Lake State Park, Karnack, Texas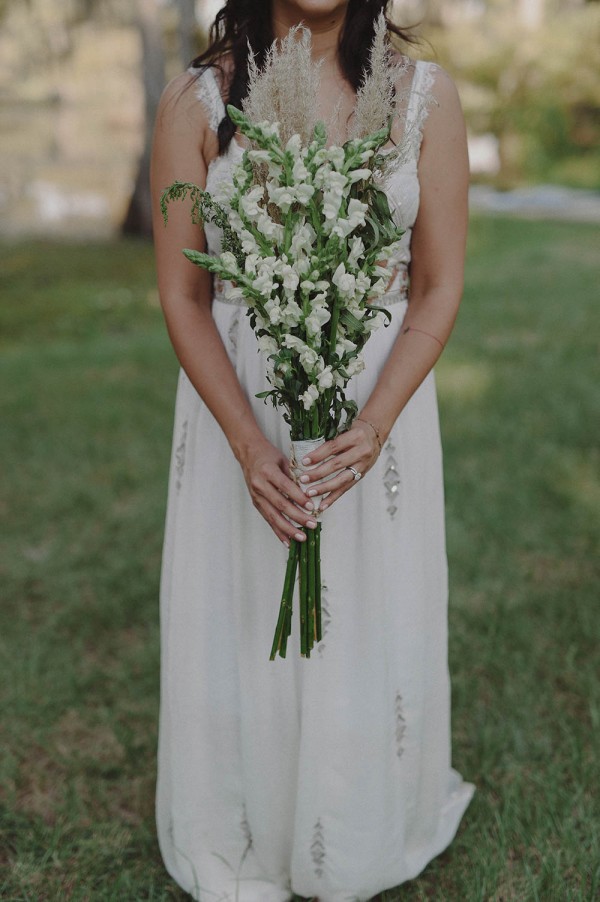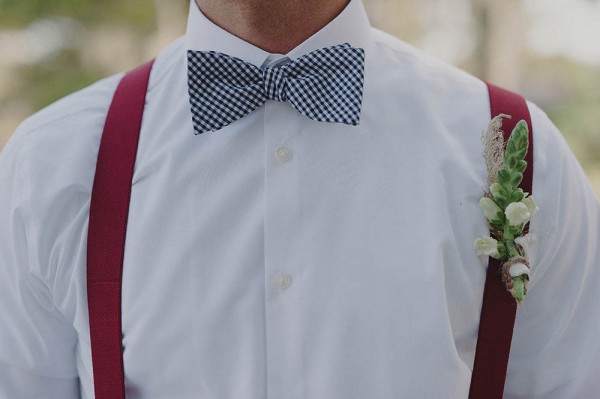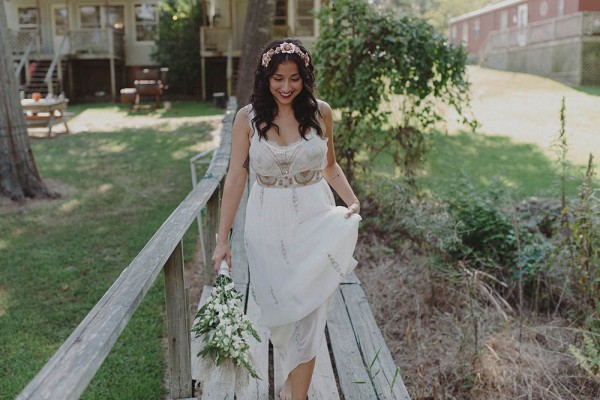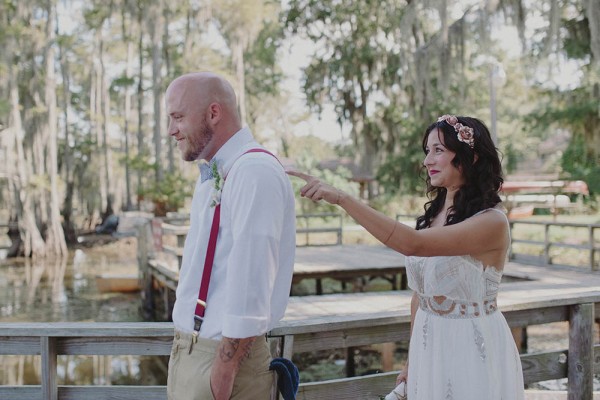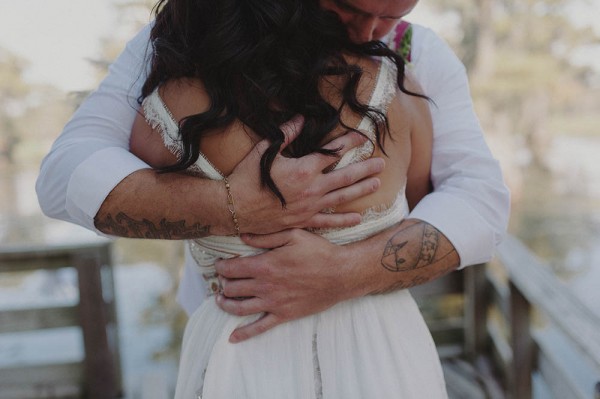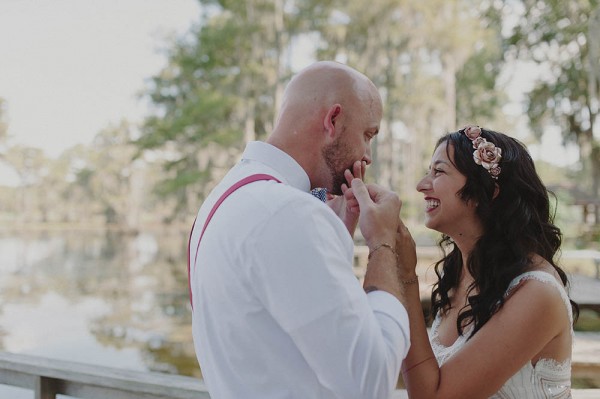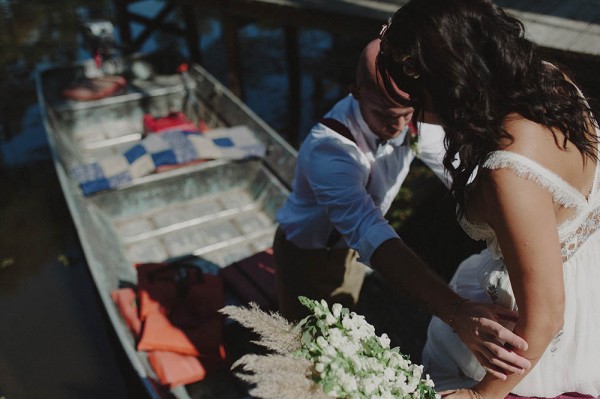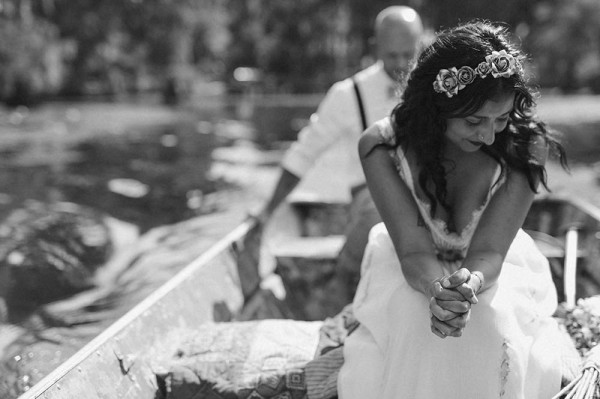 We wanted something unique, intimate, and romantic! We wanted a low stress ceremony full of nature and adventure. We love Caddo Lake, it is so swampy and gorgeous. We took a little boat around the lake looking for a small bank to get married on, and after we searched for two days, we finally found the perfect spot.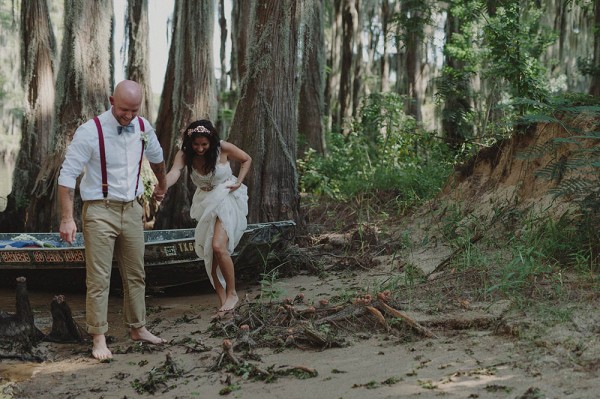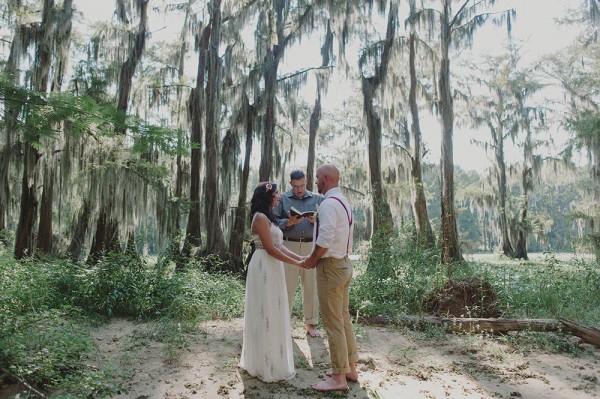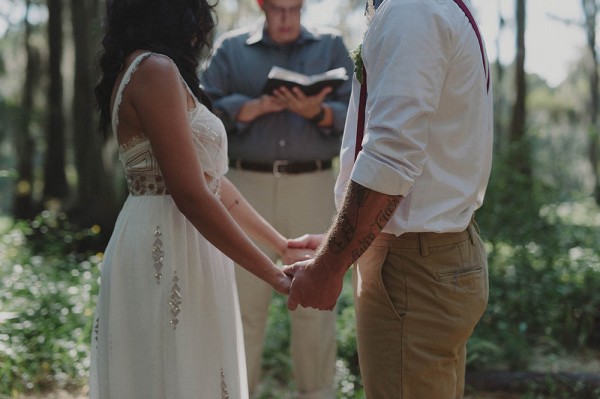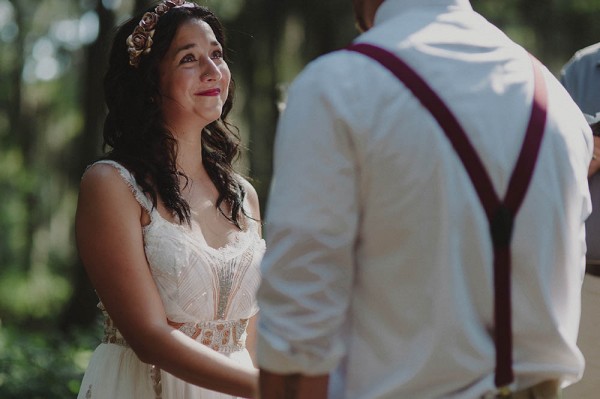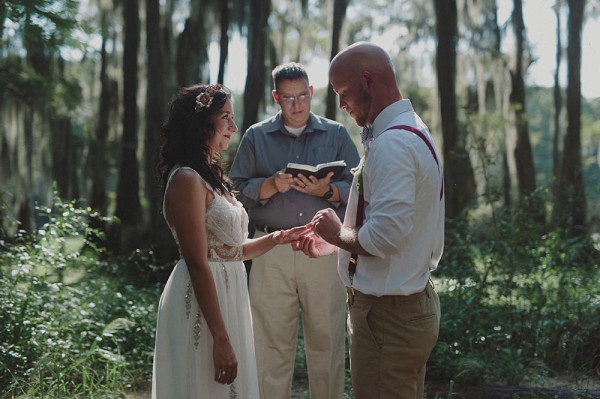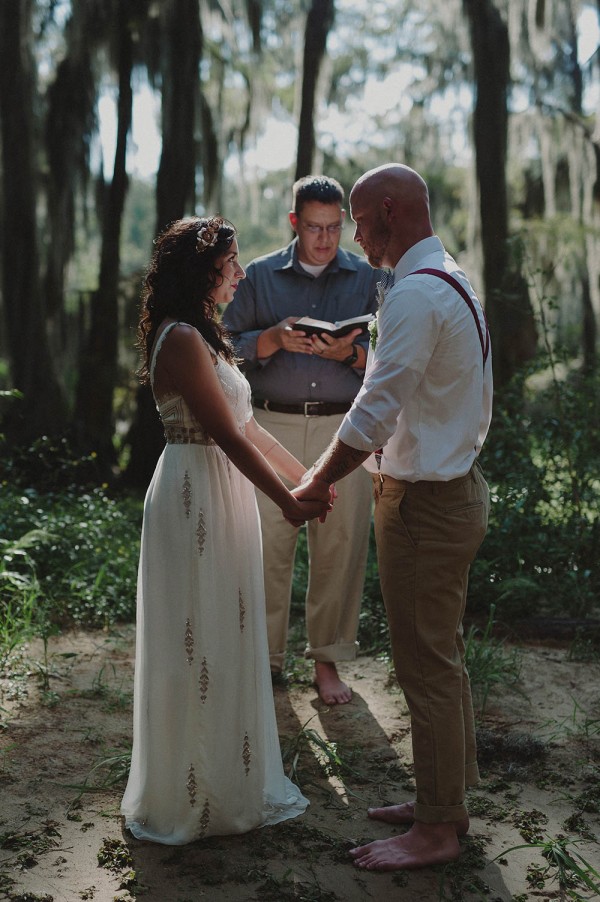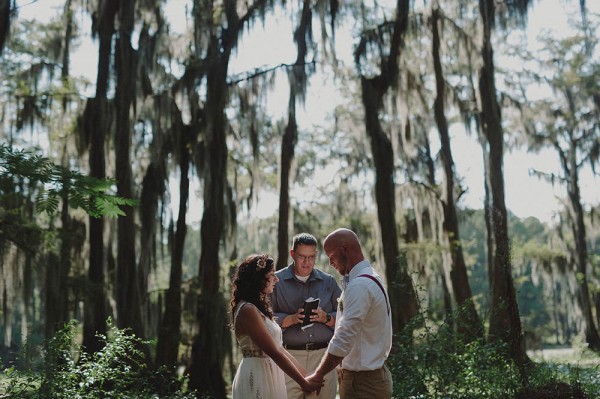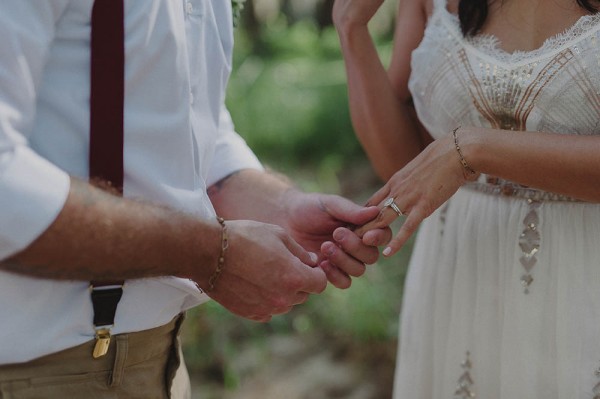 Our family went before us to the site so that we could have our first look alone together. It was so fun seeing a huge pontoon boat full of our family cheering and joyful when we pulled up to the bank in our little john boat! It was also fun having everyone join us on the bank for hugs after the ceremony.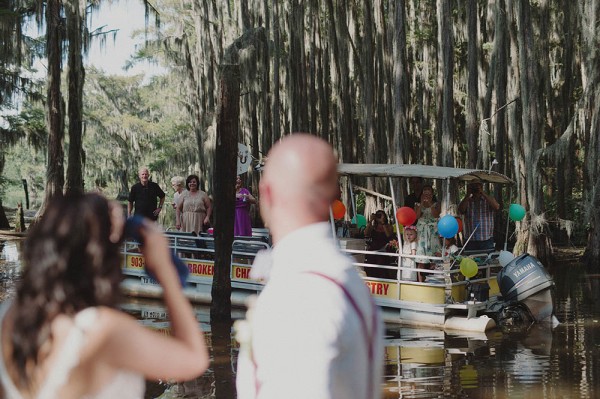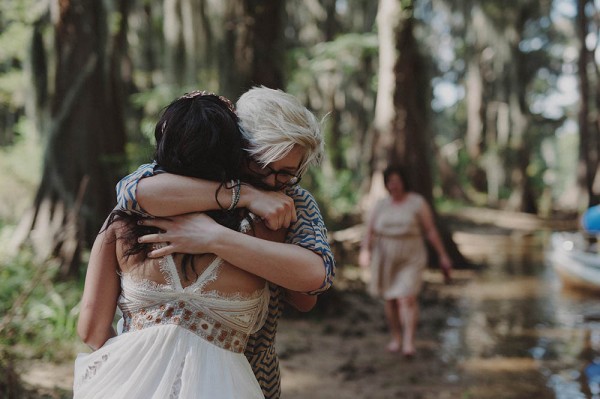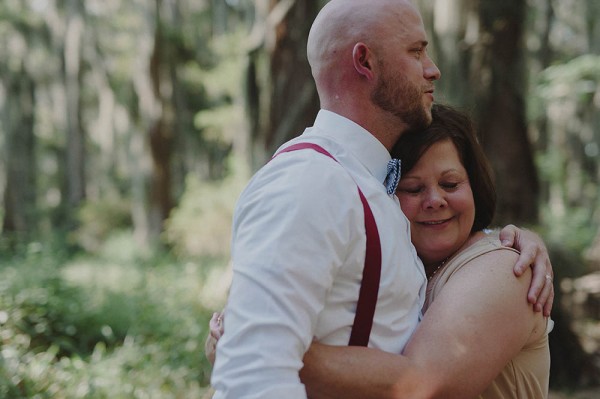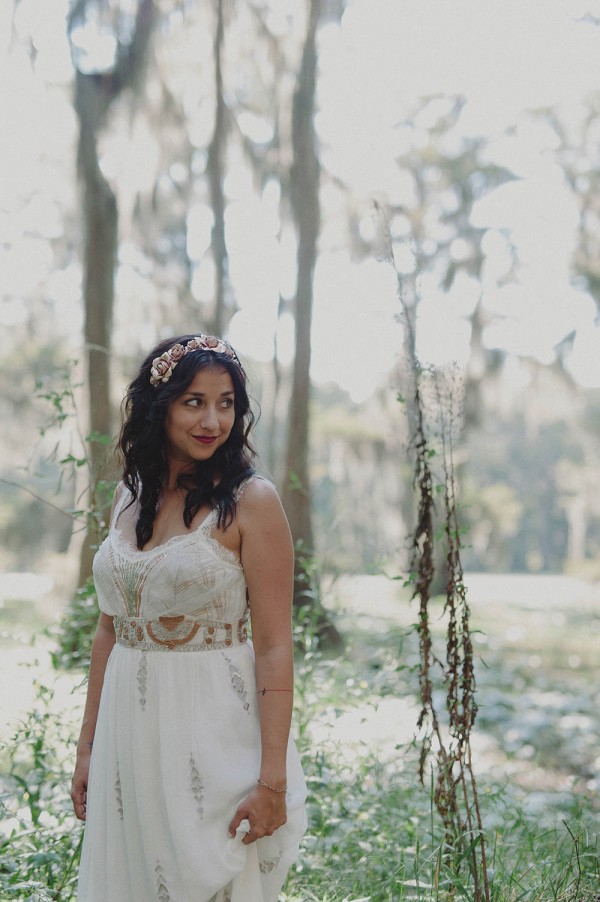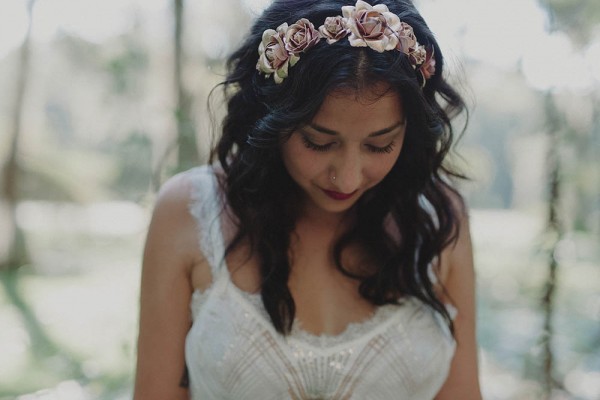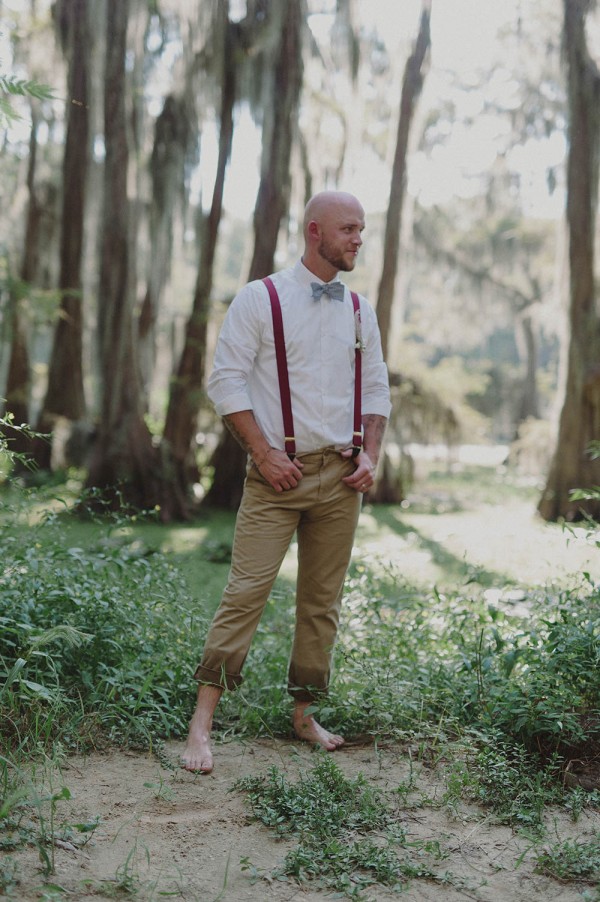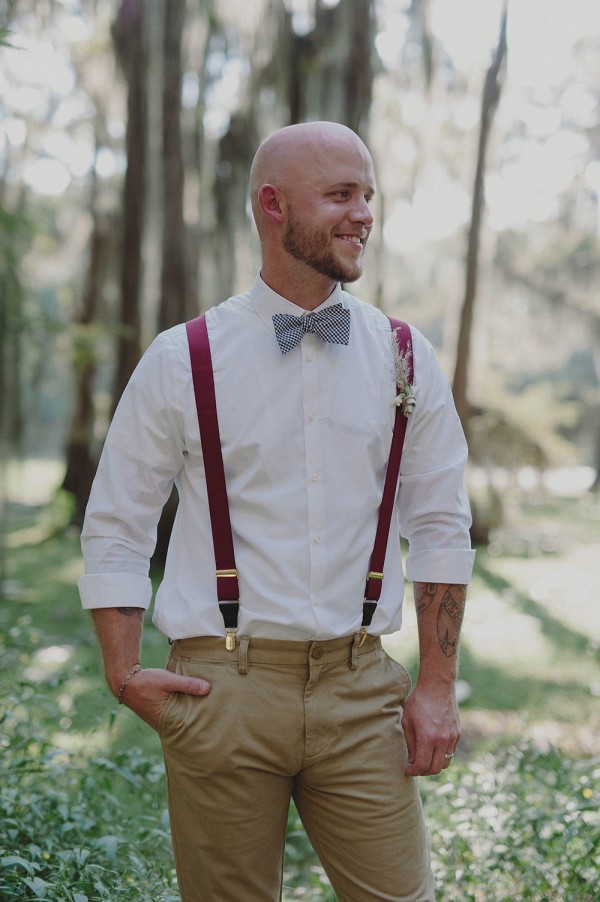 We danced to Otis Redding barefoot in the grass for our first dance. It was so lovely. Also, we named our first son Otis after Otis Redding after this experience!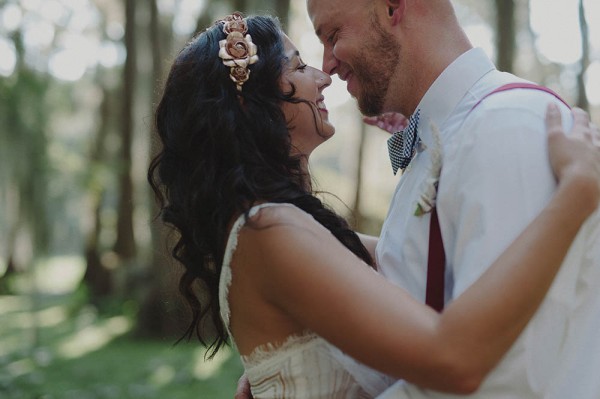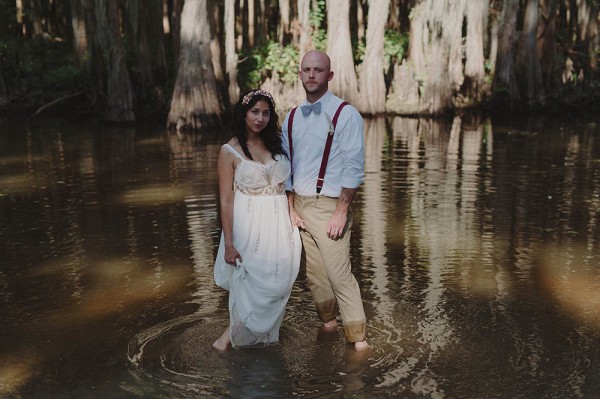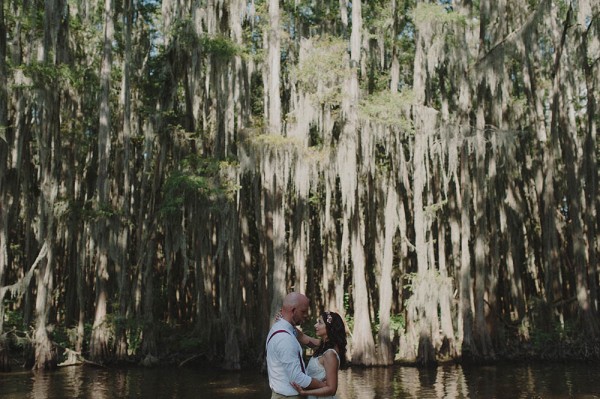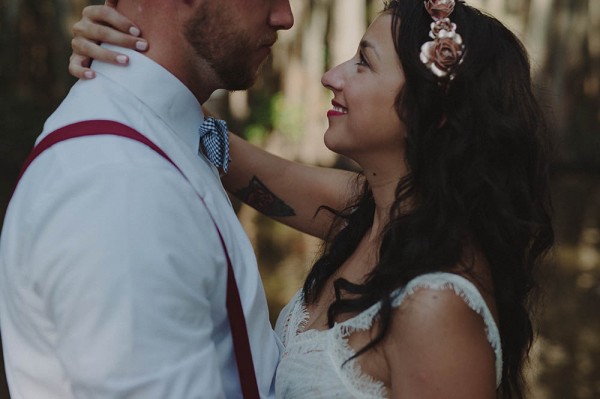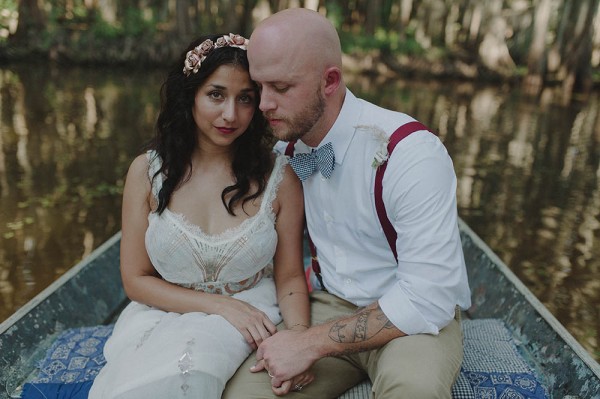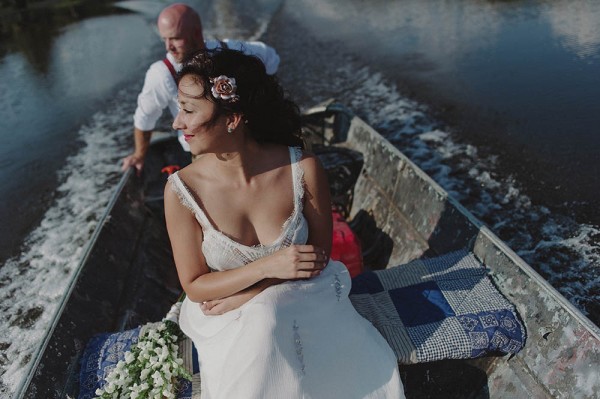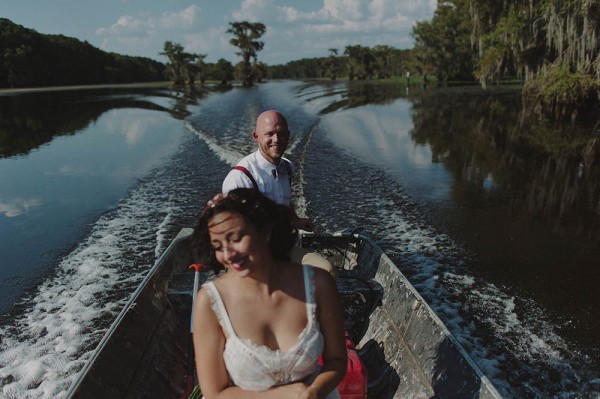 A big thanks to Sam Hugh Photography for sharing Alyssa and Beau's Caddo Lake elopement! For more waterfront elopement inspiration, check out Ivana and Jan's spontaneous seaside elopement in Kapalua, Maui.