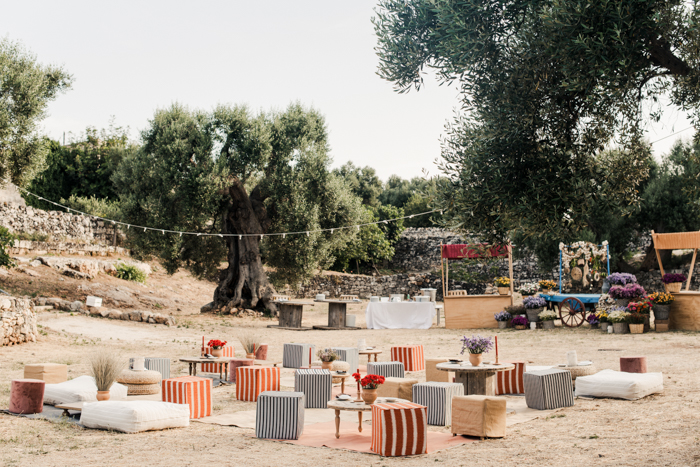 Belinda and Luca decided on a classic wedding in Puglia, Italy at Masseria Spina to create a unique and cultural experience for everyone attending! When planning their wedding, the couple focused on keeping the wedding as authentic as possible, with local food, art and entertainment to ensure everyone would have a memorable experience and learn a bit about the region itself. If you're a lover of all the details and pretty colors, you're sure to swoon over all the reception details Benevent Planner helped curate for the couple's romantic vibe. We can't wait for you to get inspired by every photo Lisa Poggi captured of this couple's incredible Masseria Spina destination wedding day!
The Couple:
Belinda & Luca
The Wedding:
Masseria Spina, Puglia, Italy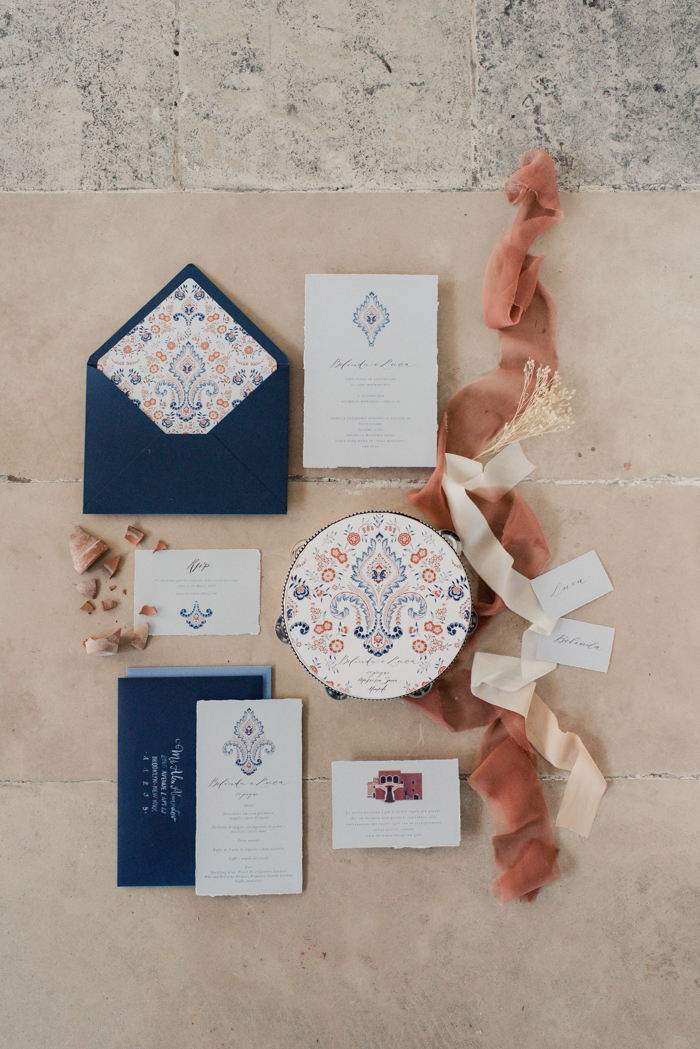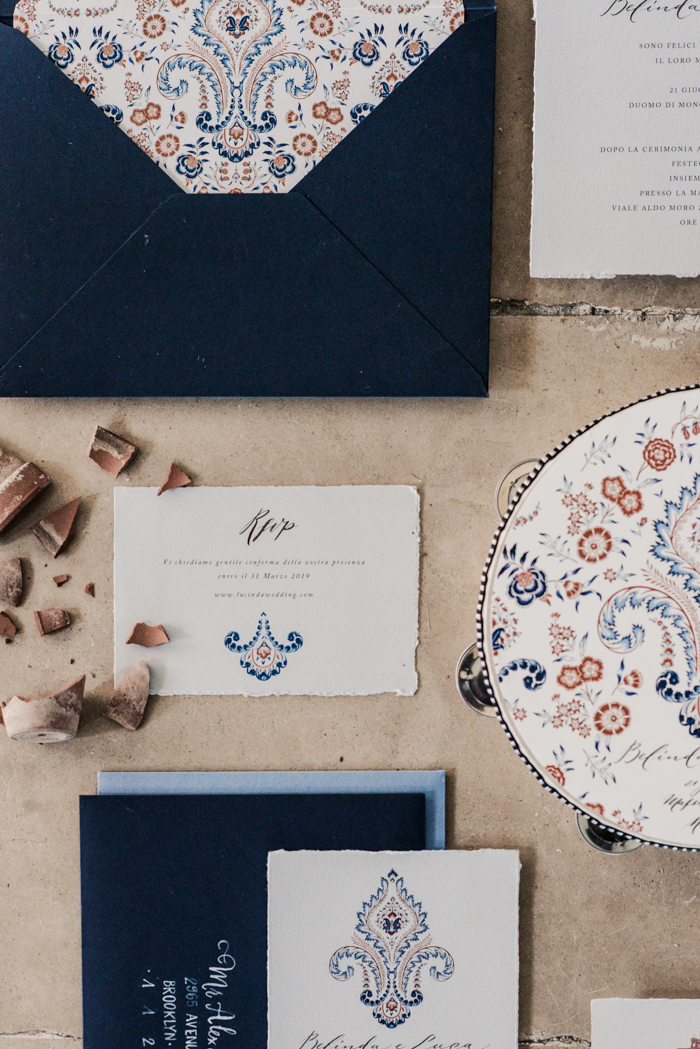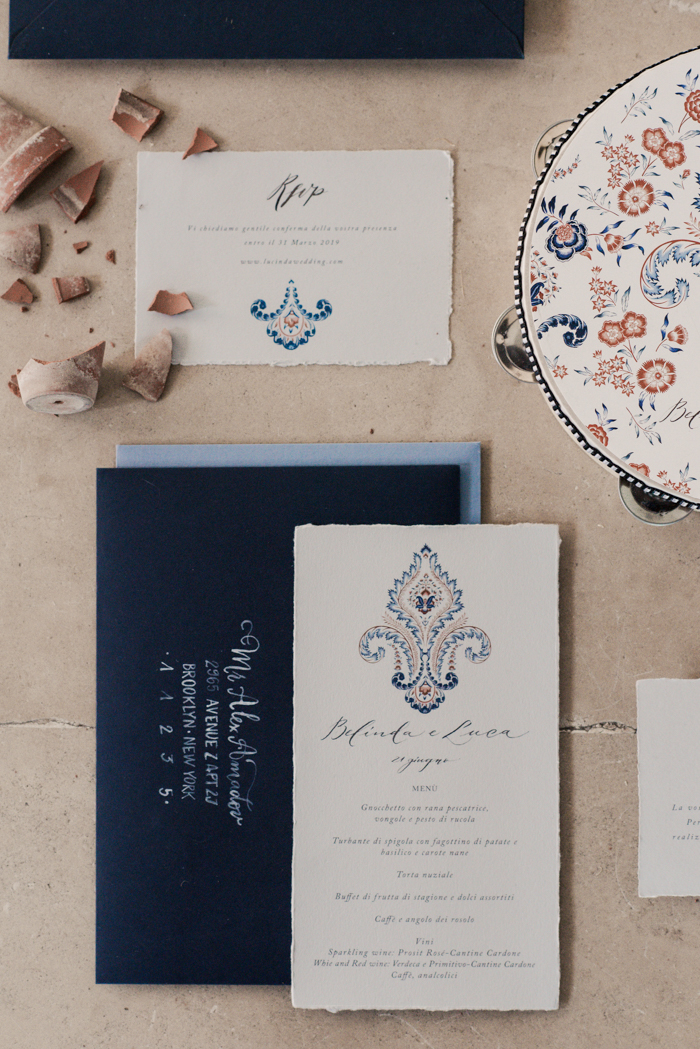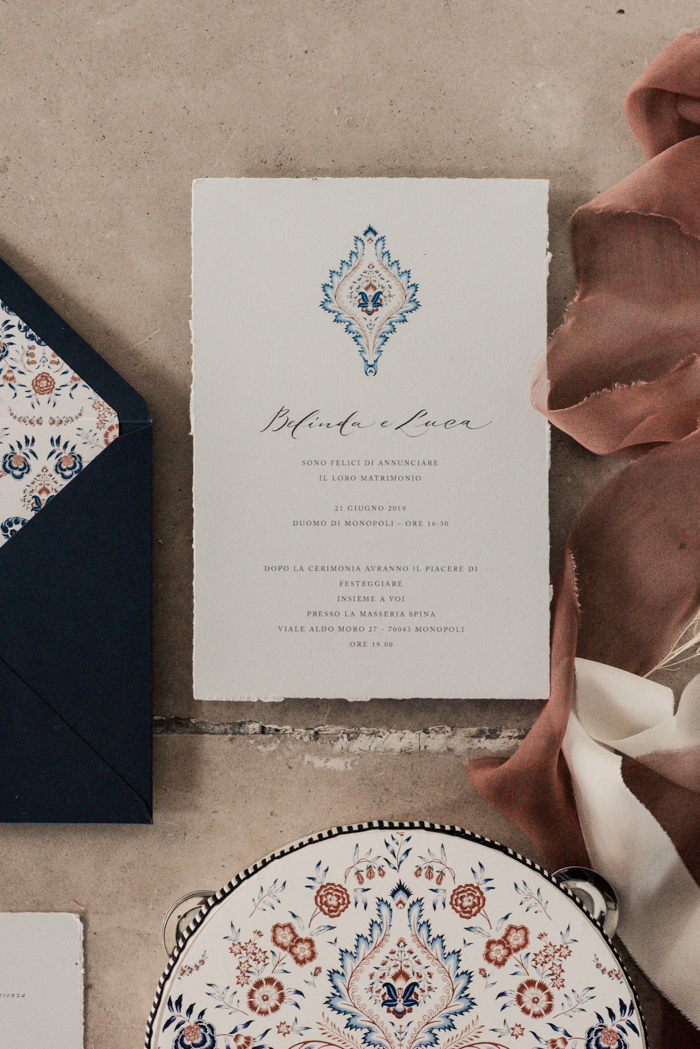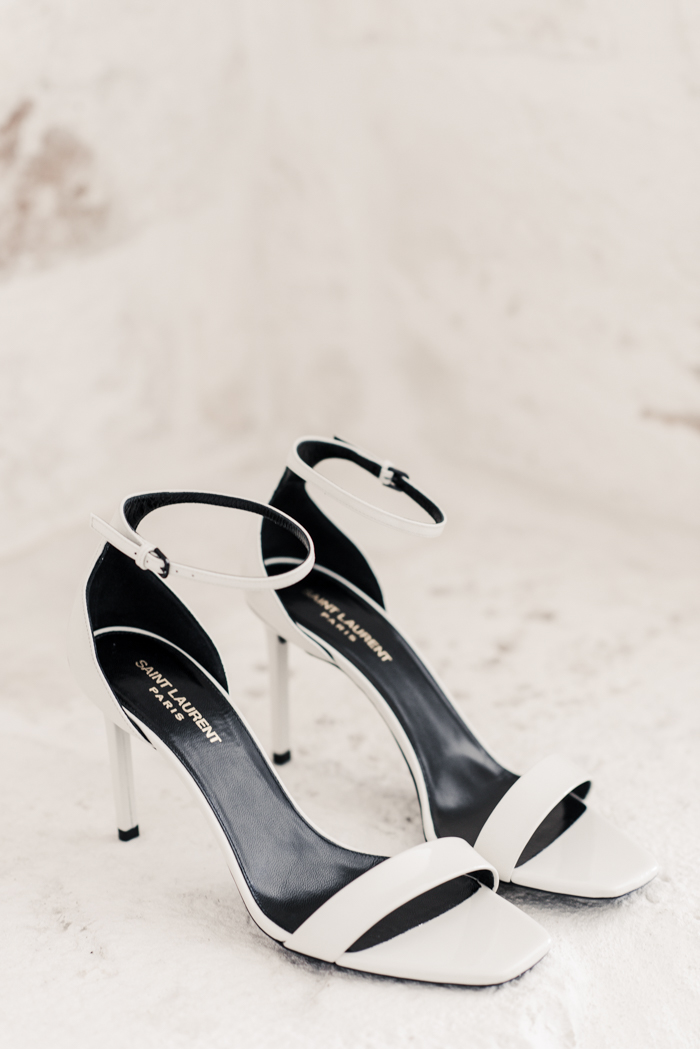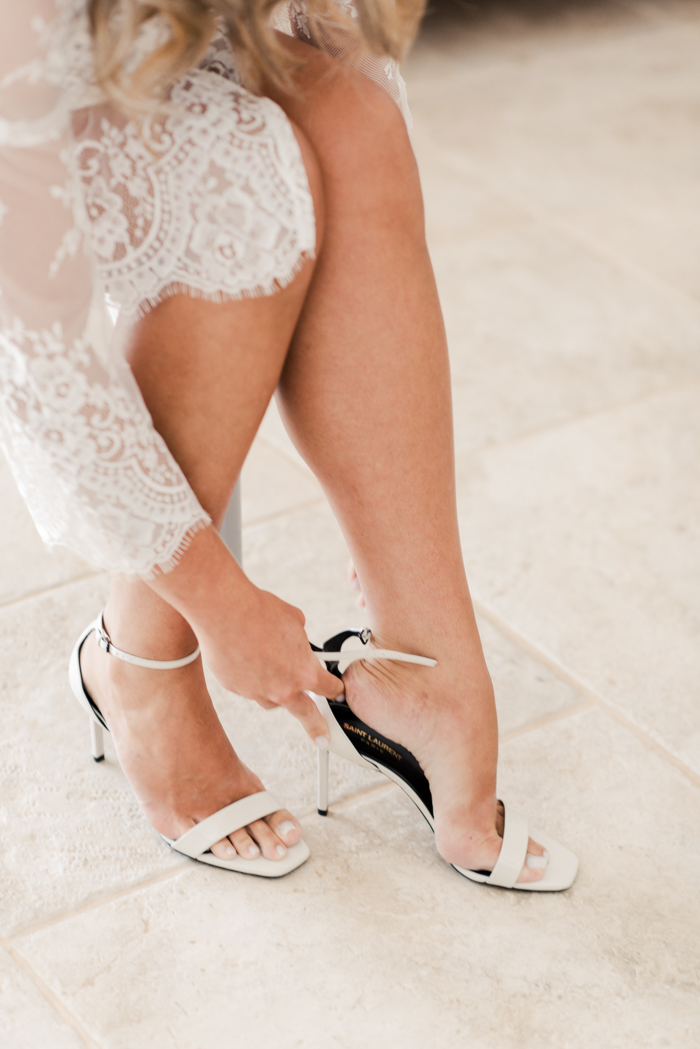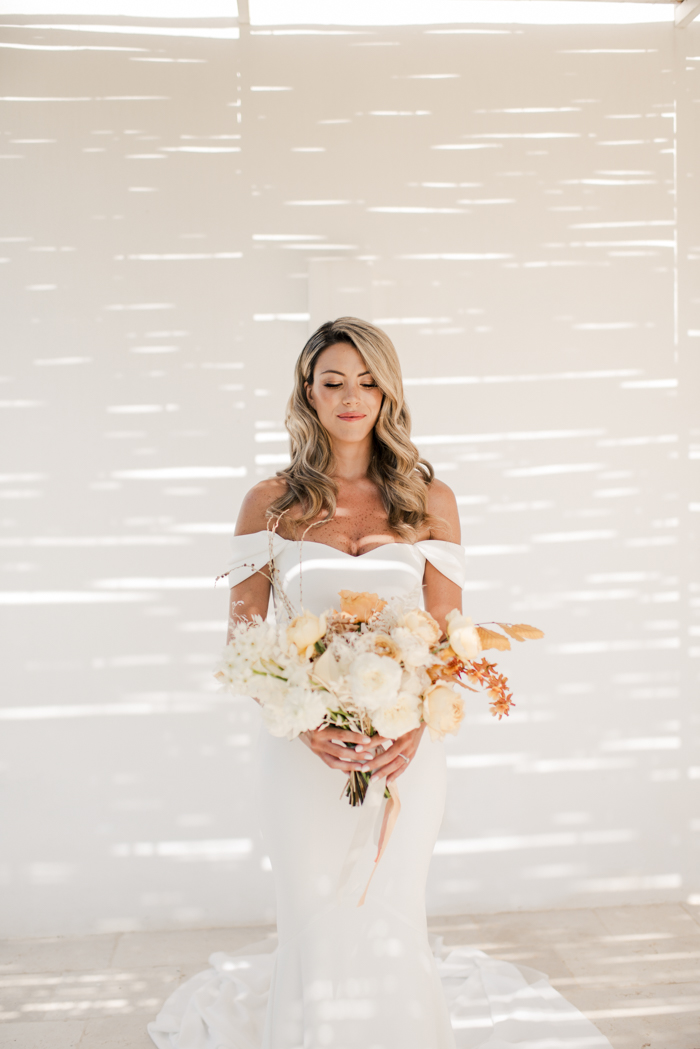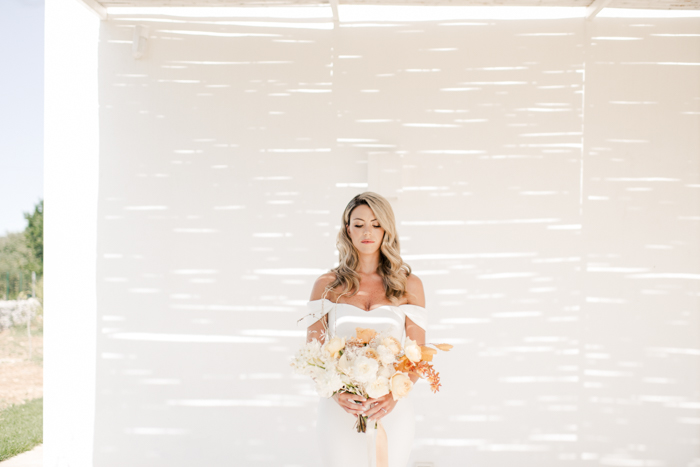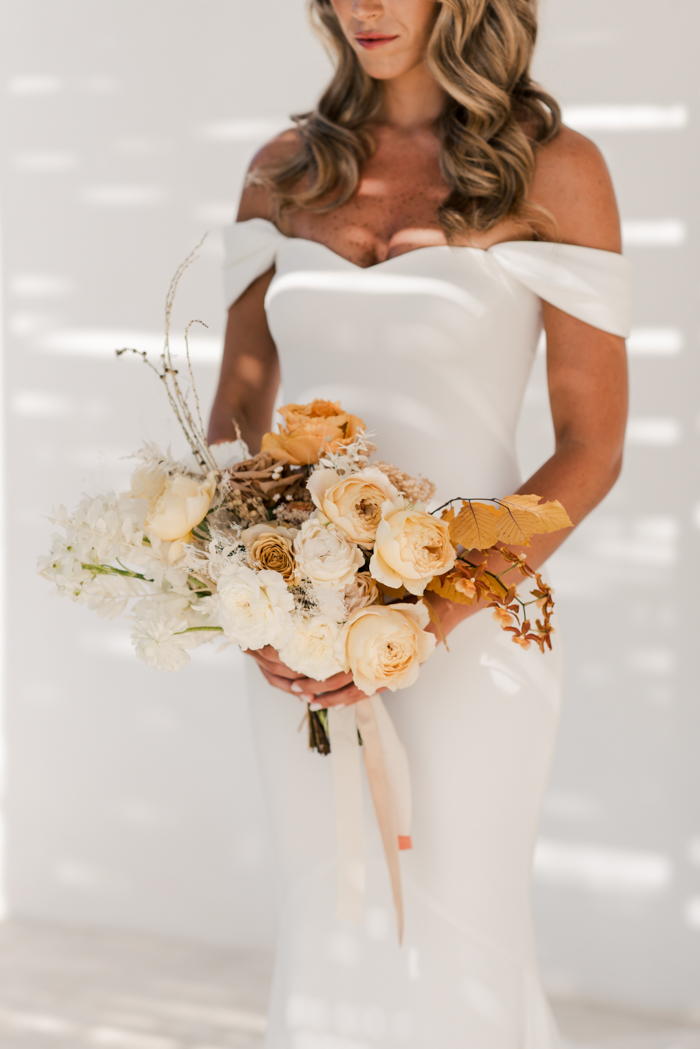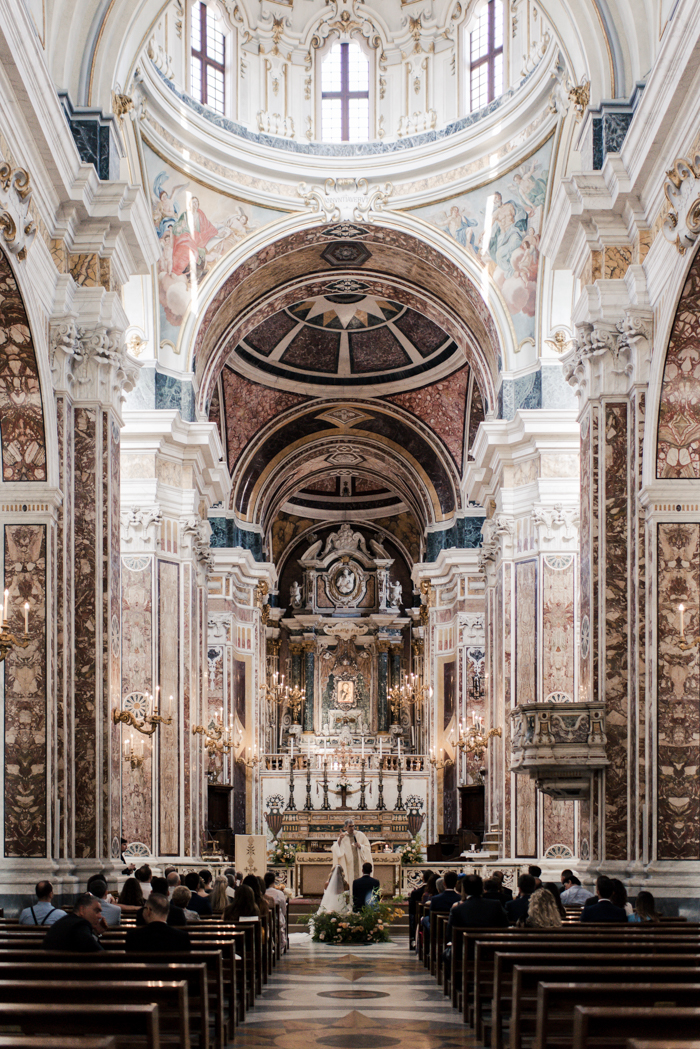 Our wedding ceremony was quite traditional, in the local cathedral in the centre of town. We were limited in the amount of flowers we could have as well as the song choice and instruments. We loved this as it meant we could keep the wedding ceremony simple and not take away from the most important part of the wedding, the religious ceremony. We were lucky enough to have Luca's family priest marry us, which was quite a special moment for Luca's family and ourselves.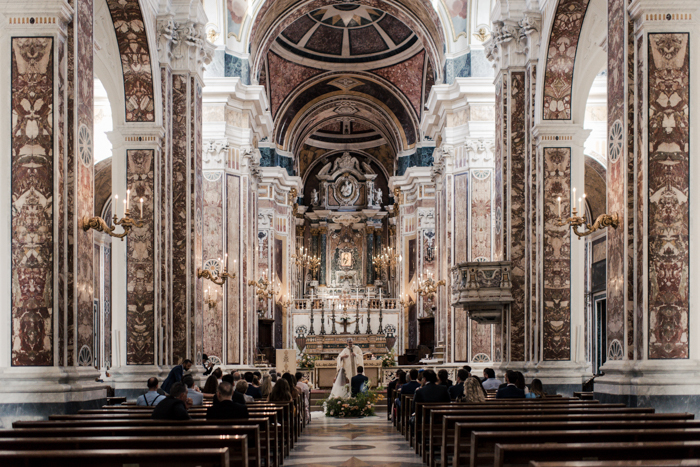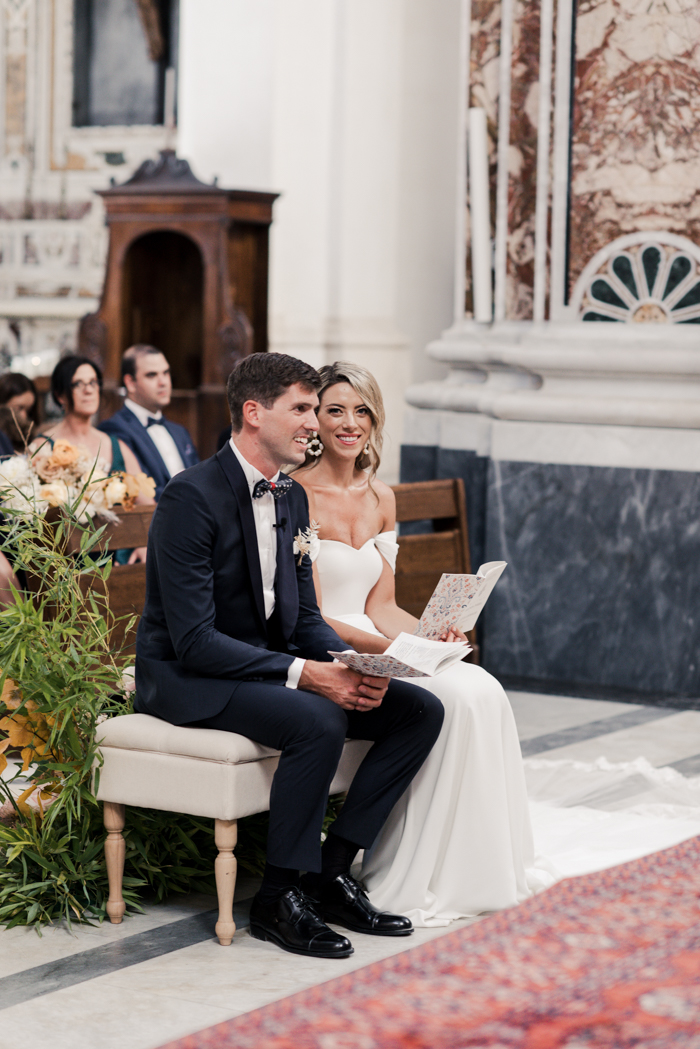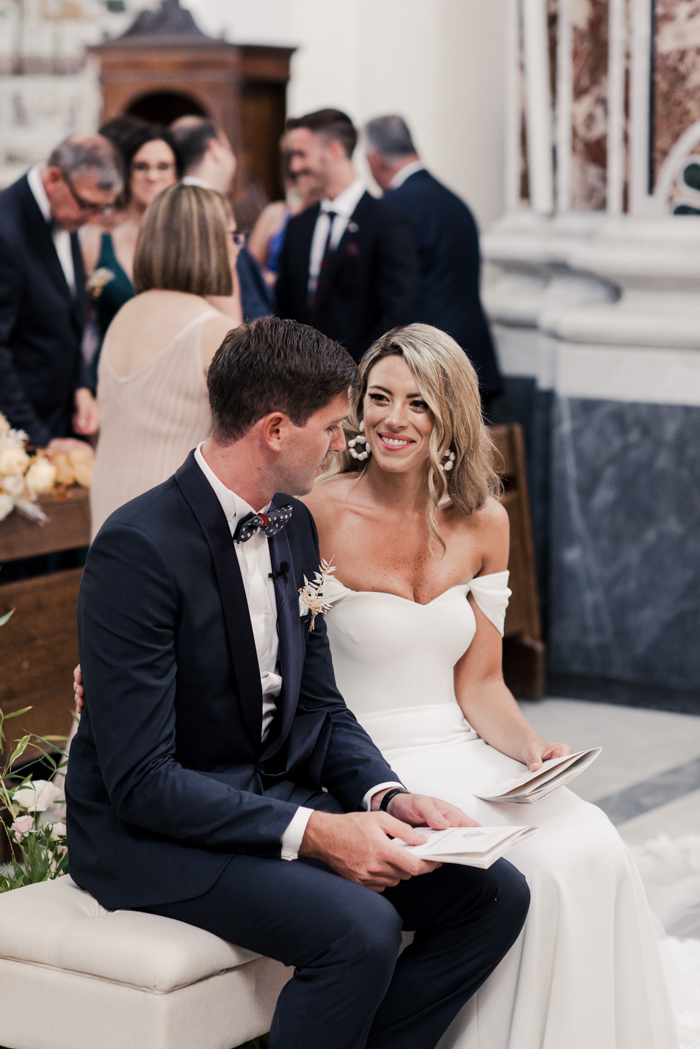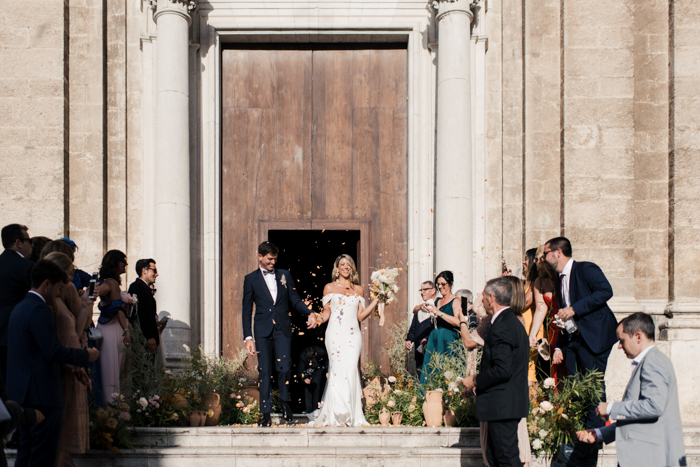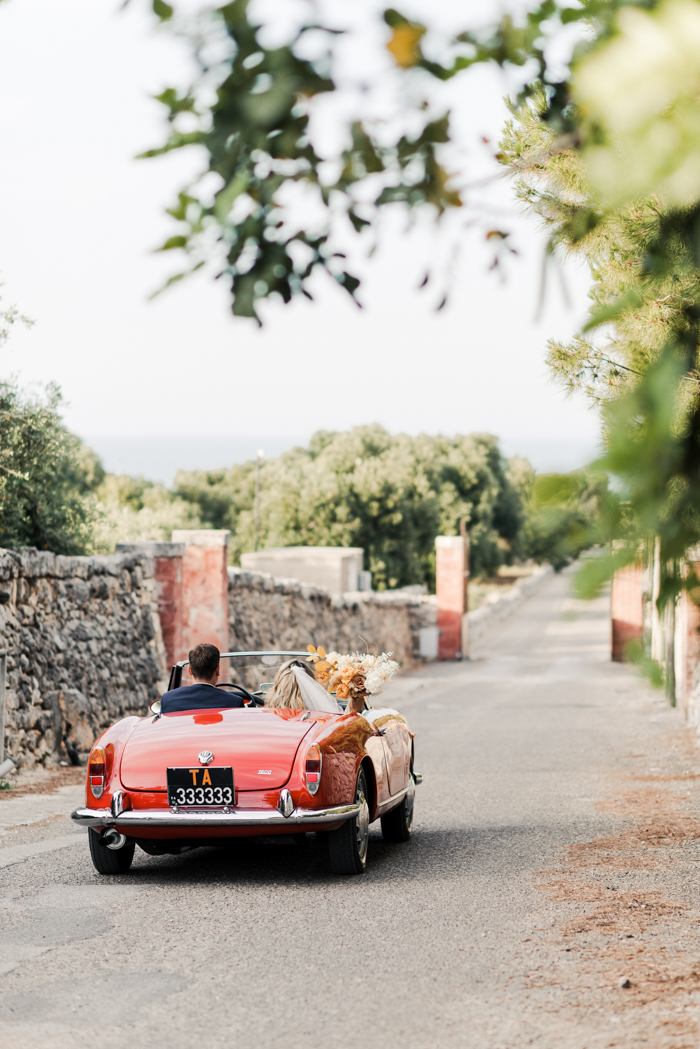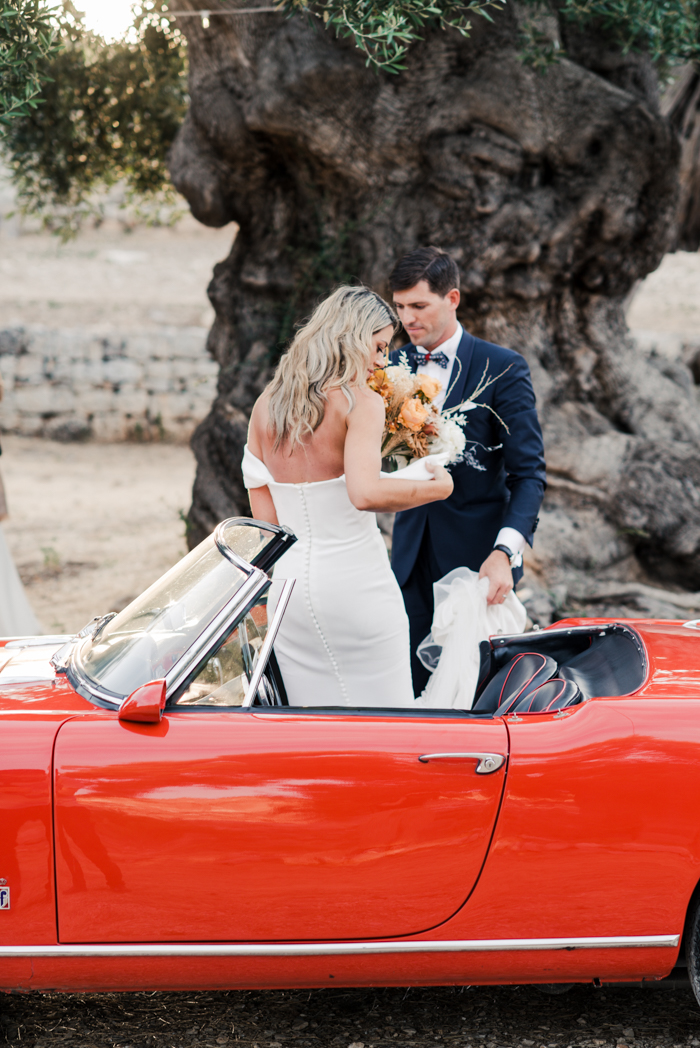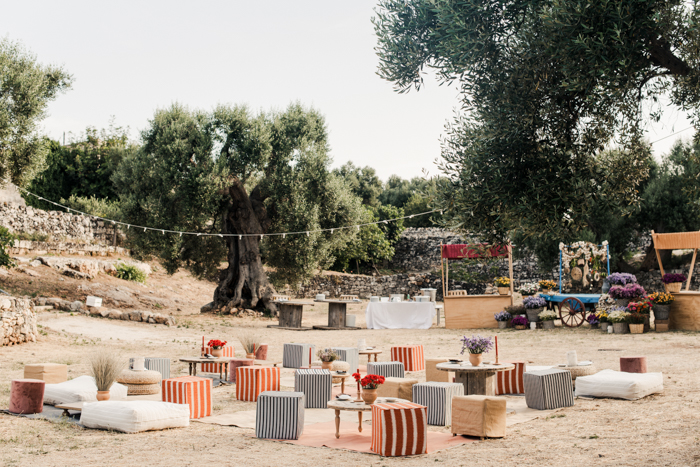 Our wedding planner, Elena from Benevent, custom designed and created the cushions, ottomans and pouffes which we had in the aperitif area. She is so creative and the different colours and prints really added to the fun atmosphere and the overall theme of the wedding.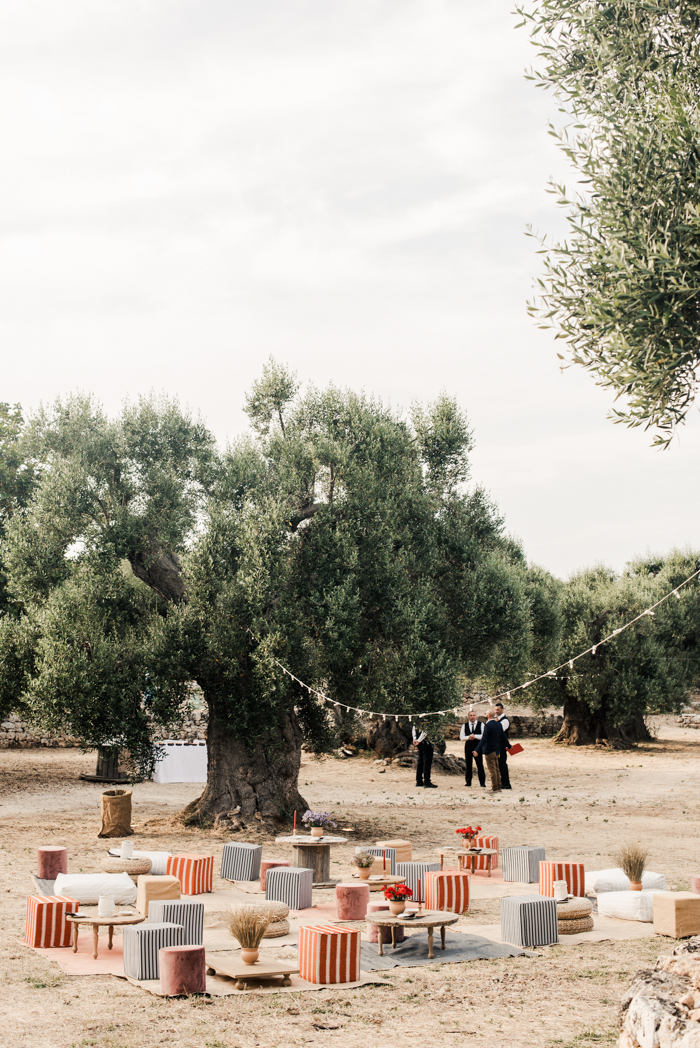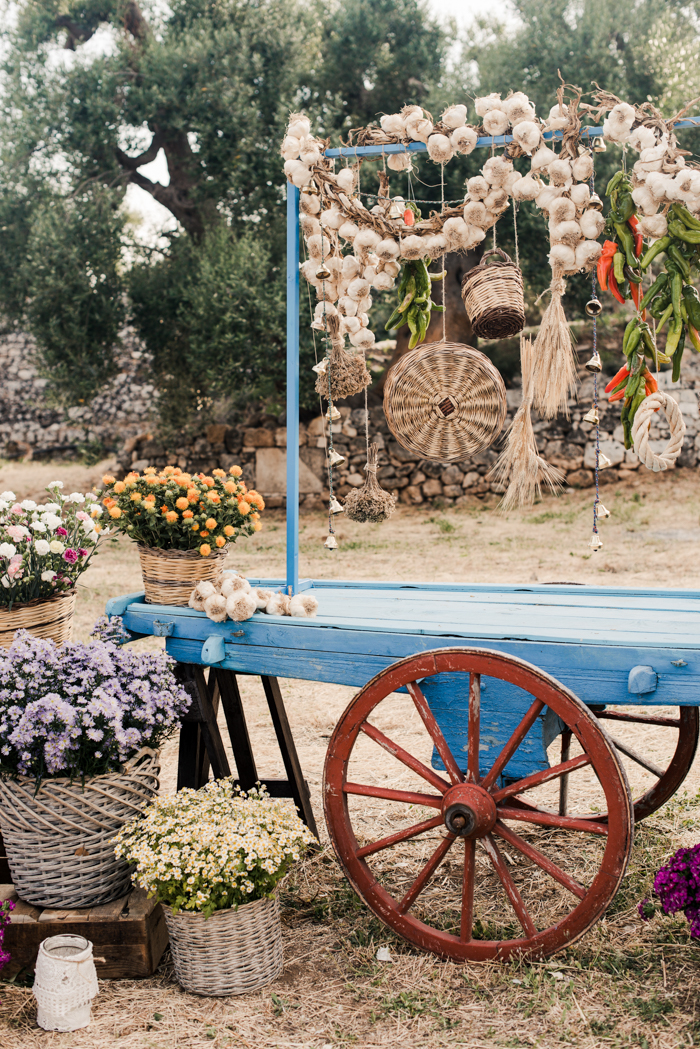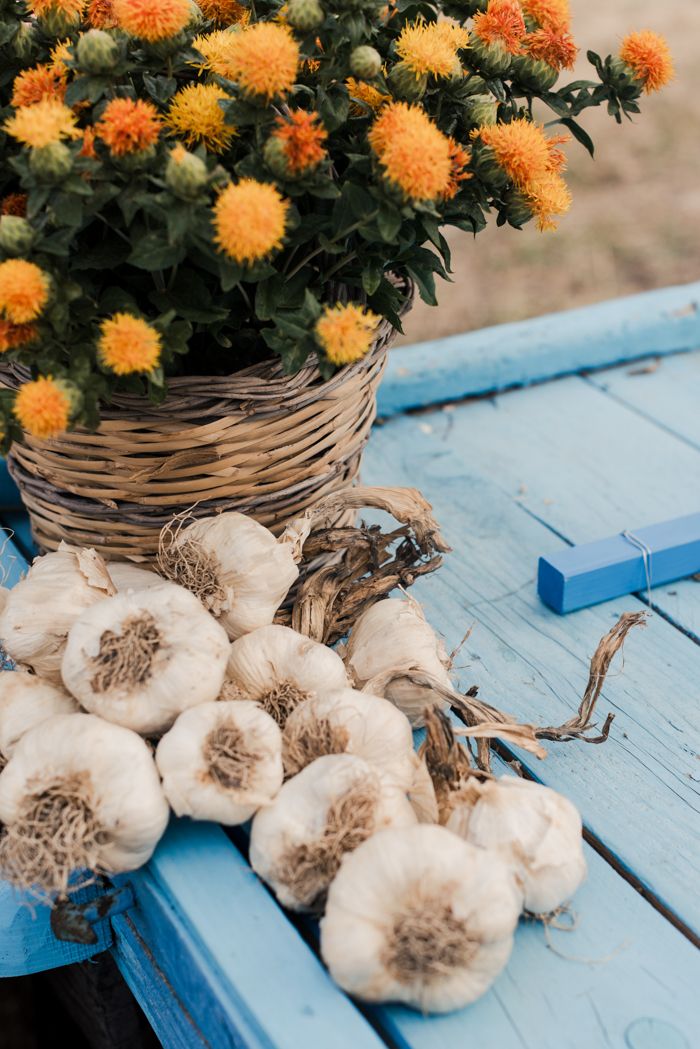 We loved the aperitivo set up in the ancient olive groves of the masseria. It was beautifully set up with bright and colourful flowers and traditional farm-house props, with plenty of seating areas for our guests. Guests were able to eat local cheese, panzerotti (fried pizza dough), seafood, cured meats and more! We had a 3-piece band singing romantic ballads which really added to the atmosphere as they walked through the area serenading our guests.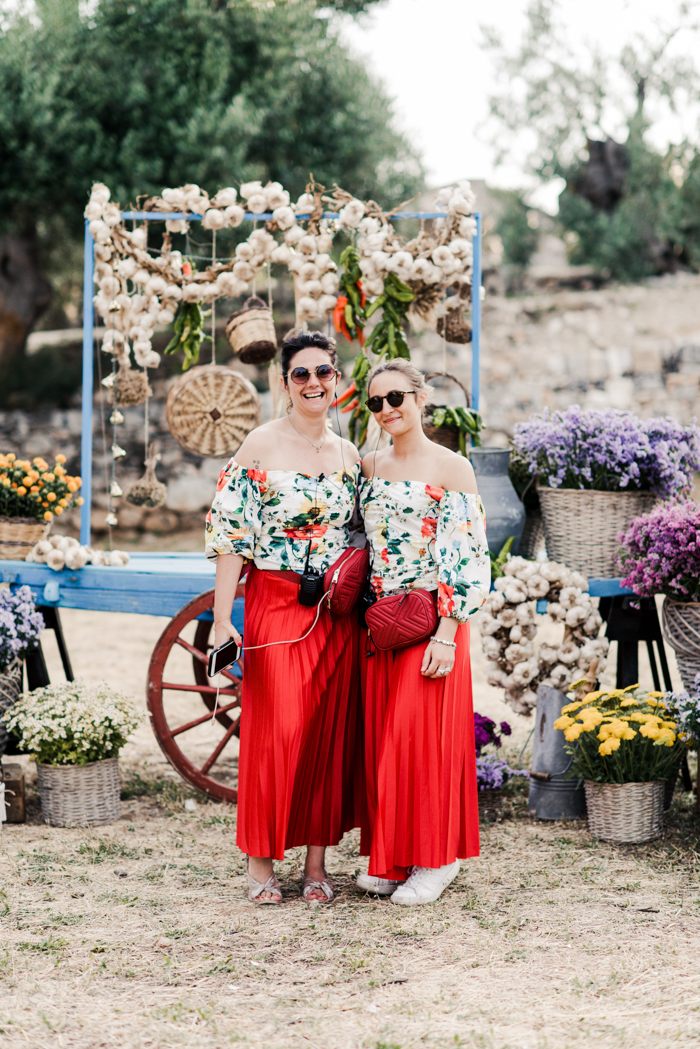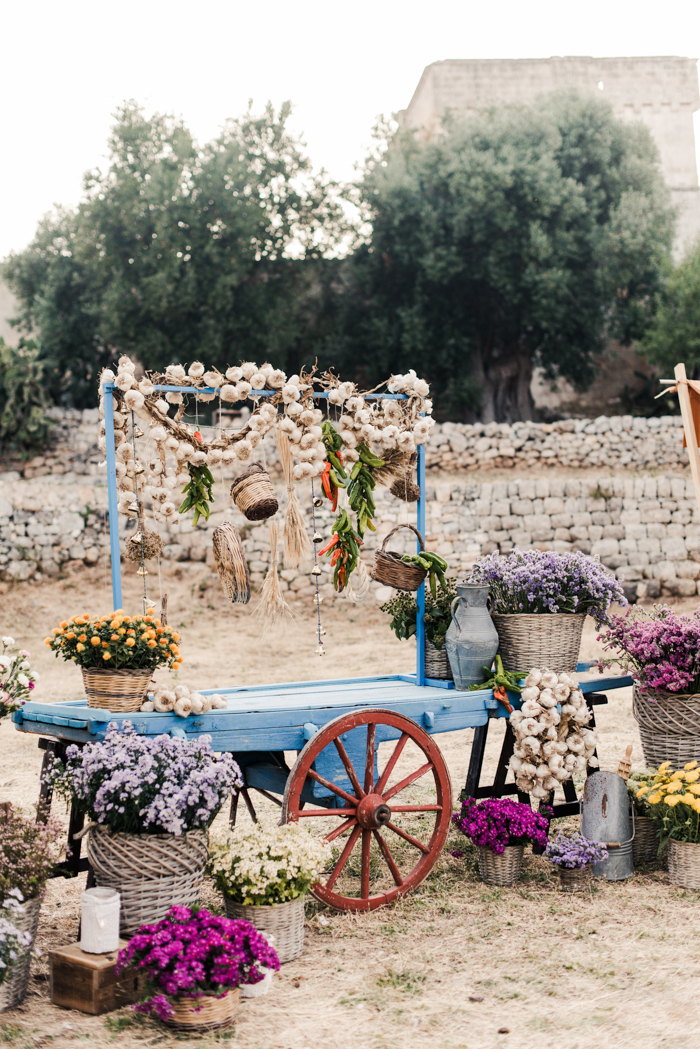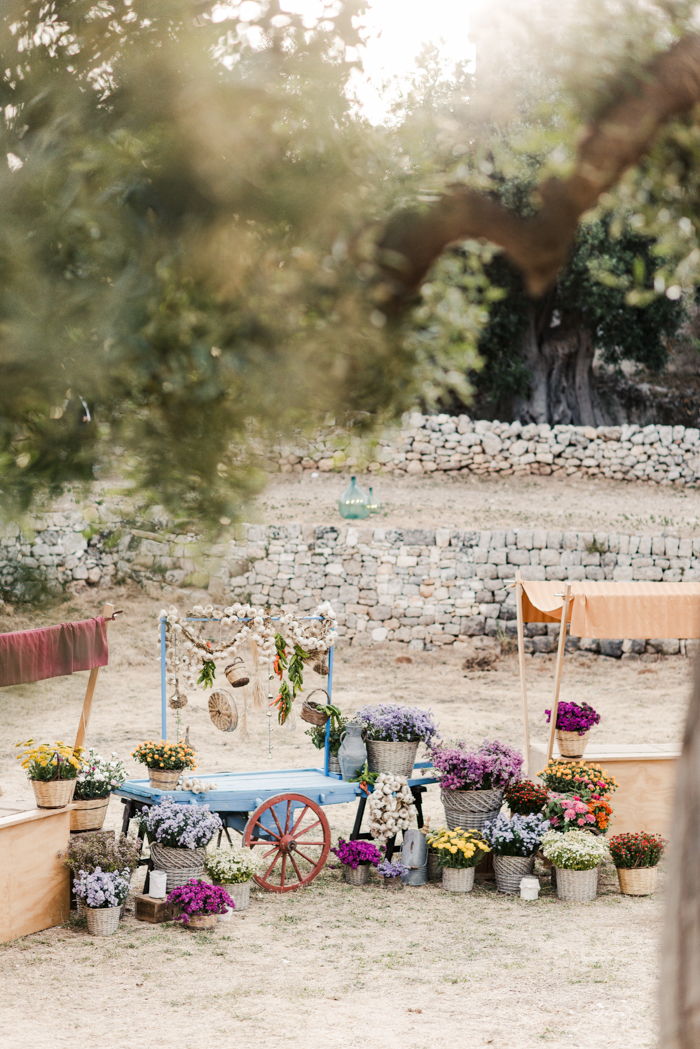 I think our wedding planner and designer, Elena (Benevent Planner) was so lovely and easy to deal with. She was creative and put forward ideas that we fell in love with immediately. She not only provided us with a beautiful wedding design, but worked with us on our run sheet and the production schedule in order to ensure that every detail was taken into consideration and executed perfectly. We honestly had such a stress-free experience planning this wedding from the other side of the world, and we had full trust in her team that they would create something really special. We were also really confident in our suppliers and knew their past work and what they were capable of creating!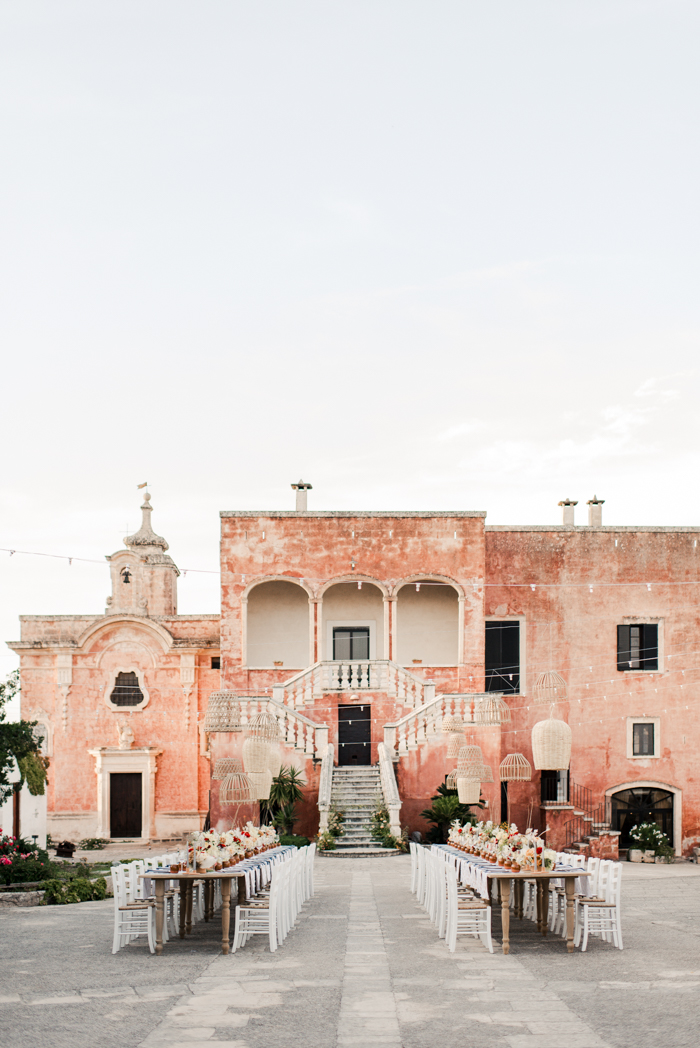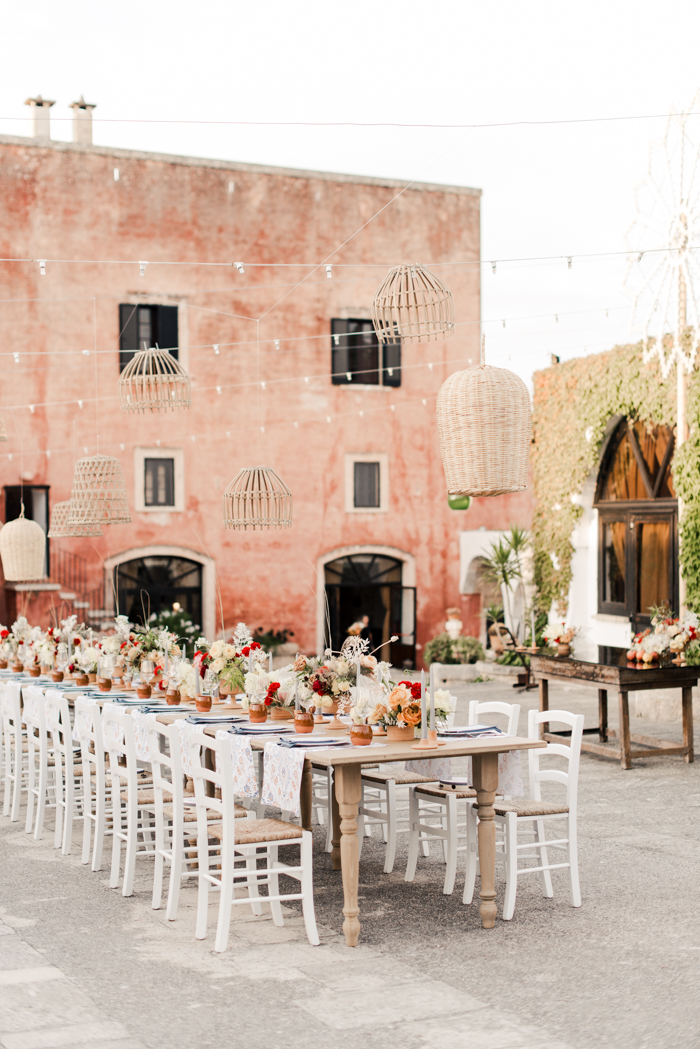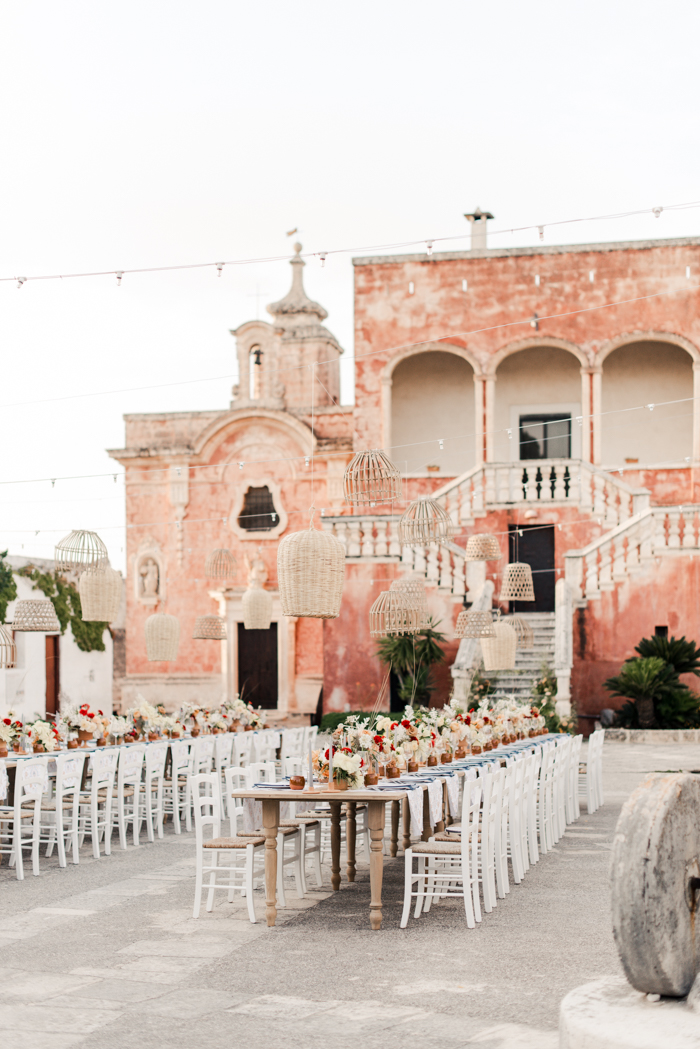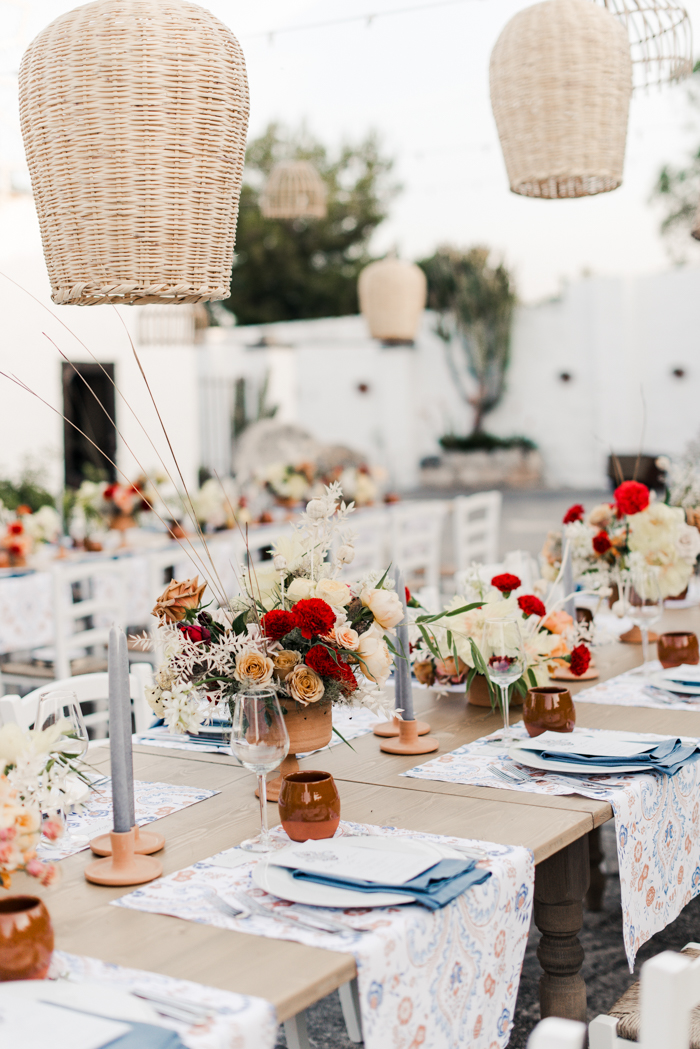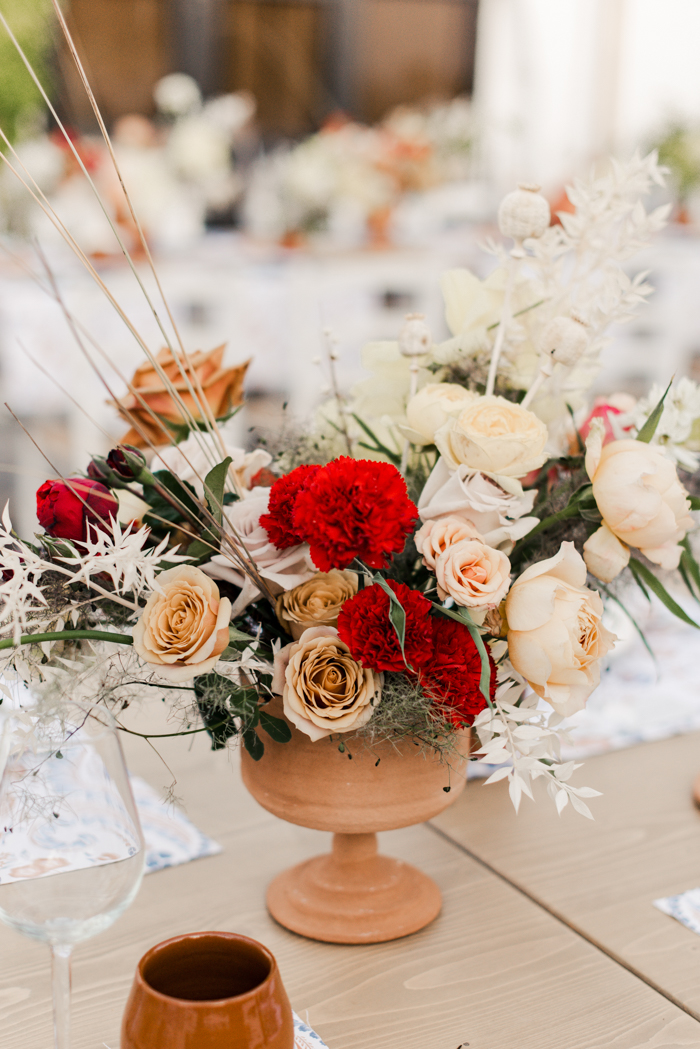 Our main wedding colours were shades of blue as well as burnt orange, toffee, terracotta and natural tones. We wanted colours that were vibrant and fun, but also earthy and relevant. These colours were seen throughout our wedding stationery, linen placemats and florals. Elena from Benevent was so creative and did such a great job ensuring that the design and theme was carried out through all elements, working closely with Angela from Flower Addicted Angelica to ensure everything worked well and was cohesive. She completely nailed the brief!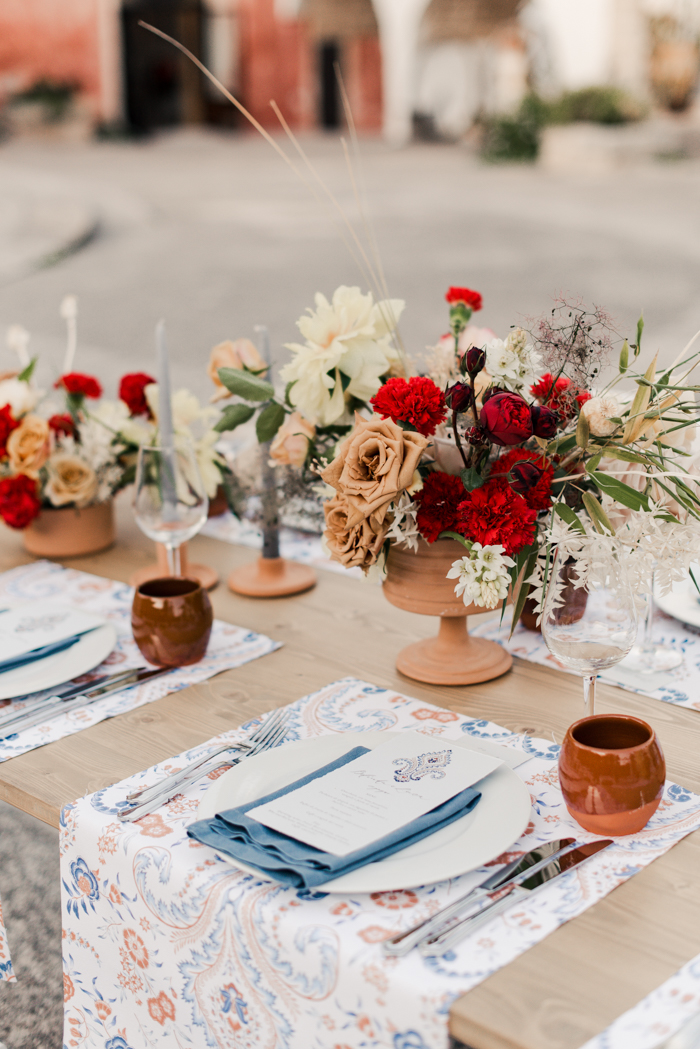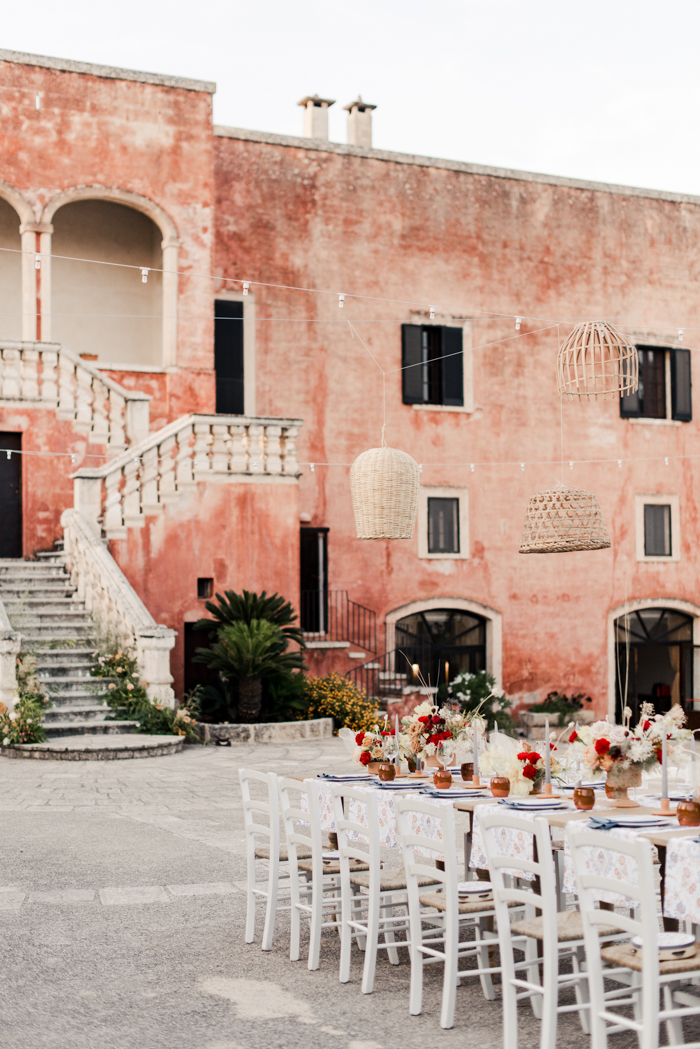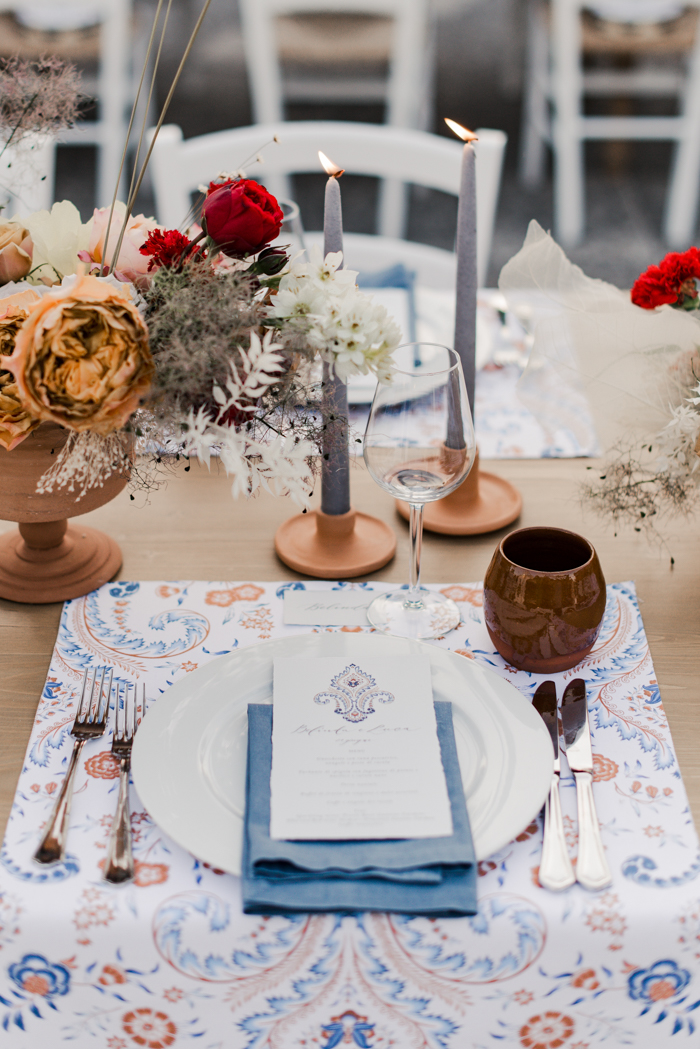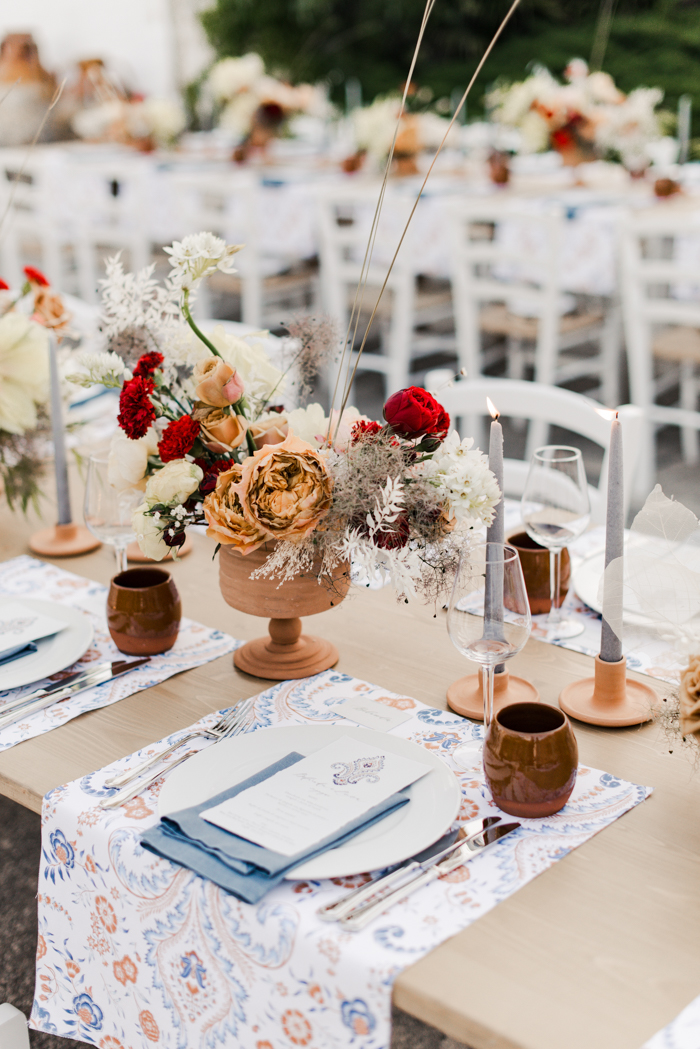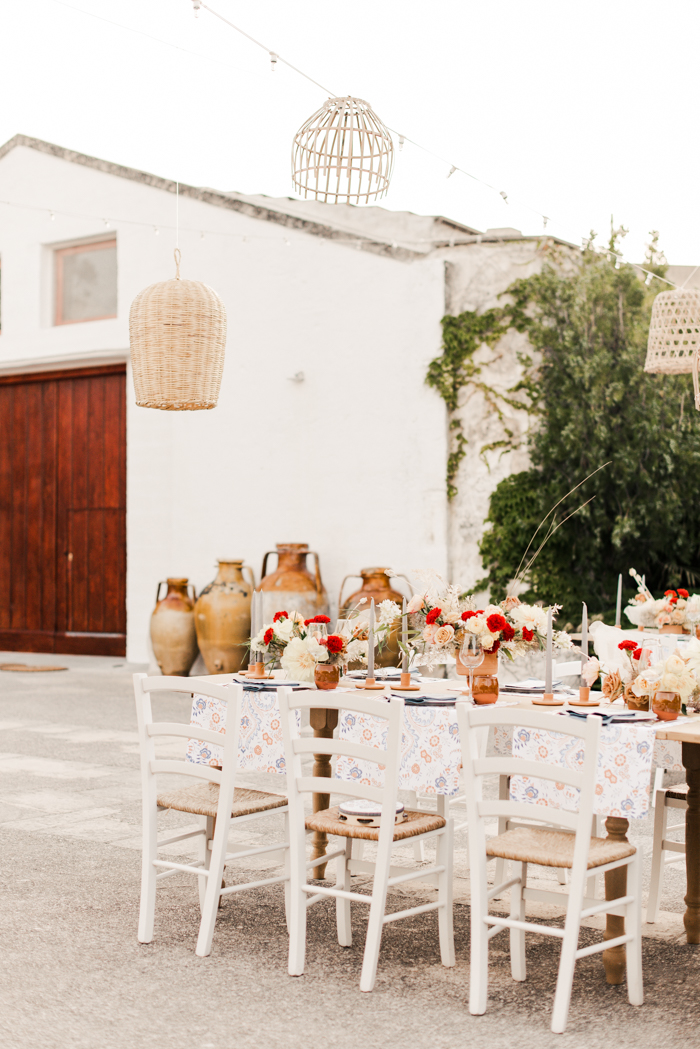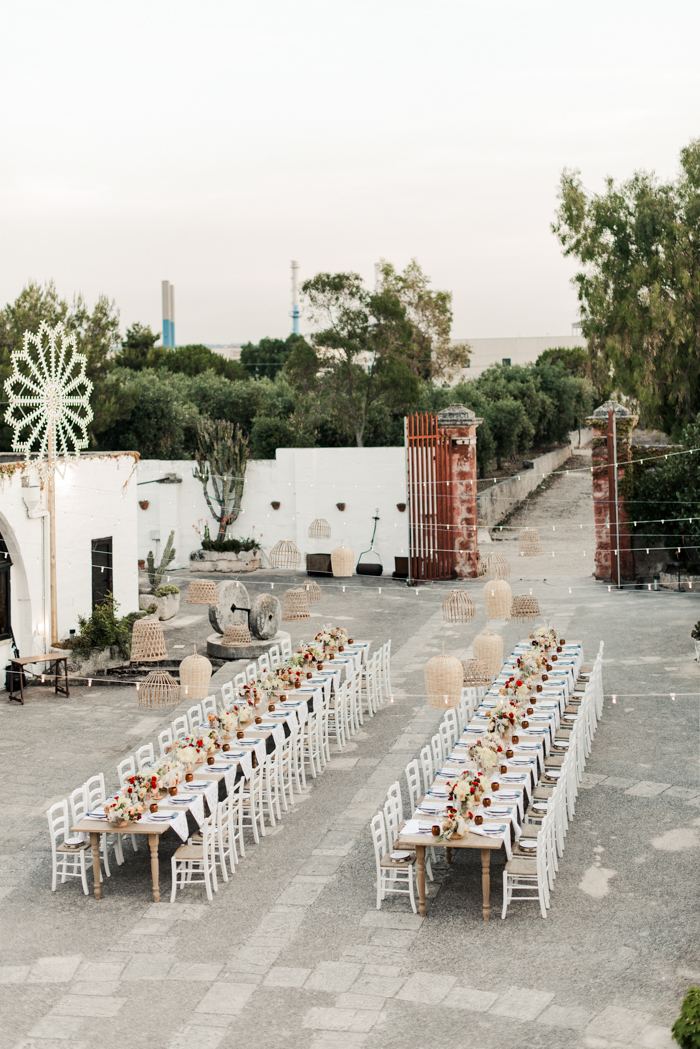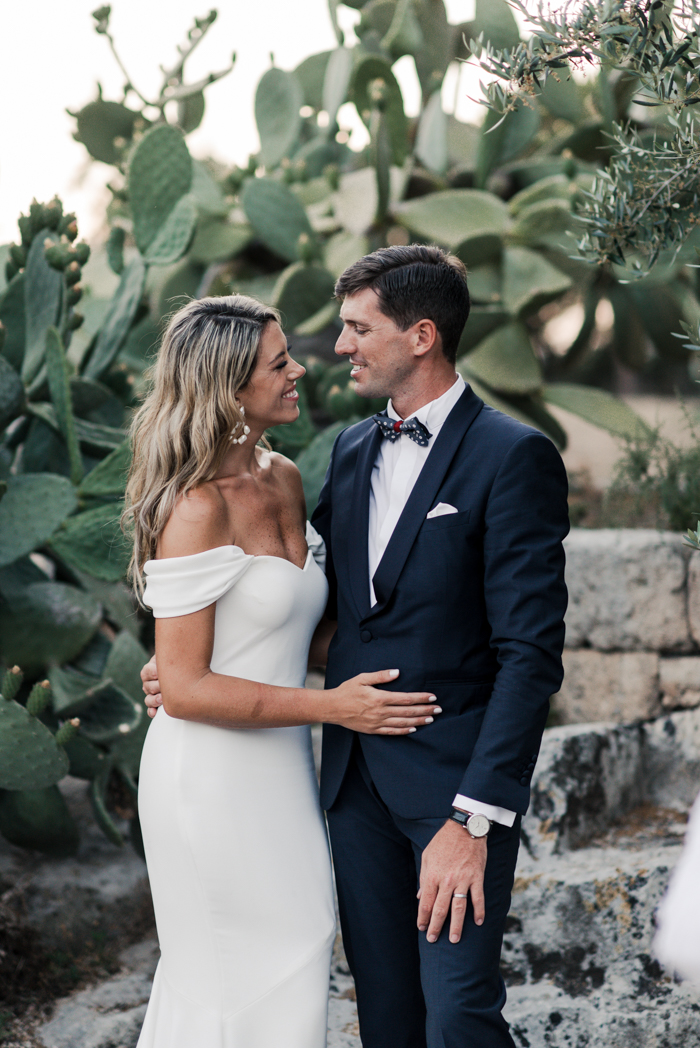 Lisa Poggi is fantastic to work with! We had such a great time on the day working with a fun and creative team. She really worked with us to create the most beautiful photos and has such a great eye for detail when capturing each and every moment, as well as all the creative details. We were so happy with all our suppliers and really feel as though their contribution and talent added to the overall look and feel of the day.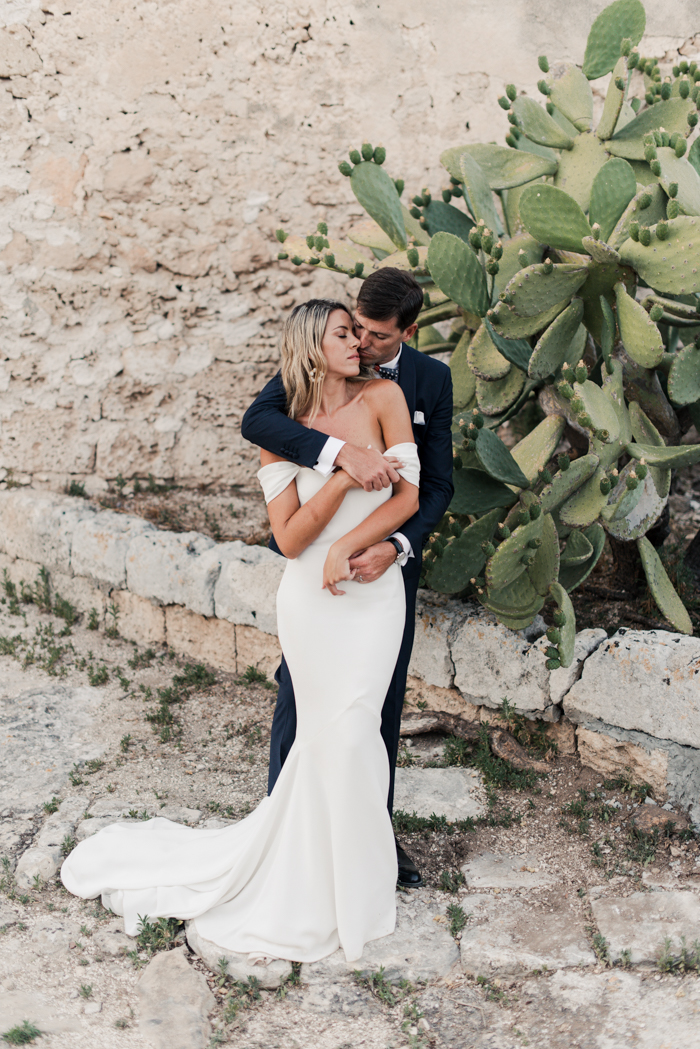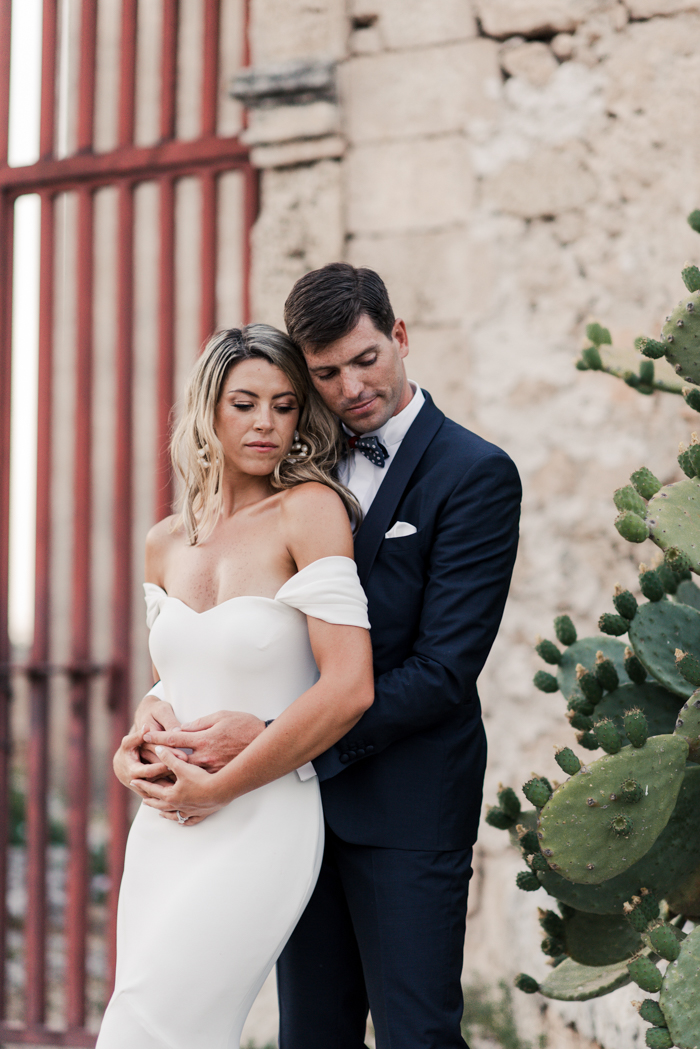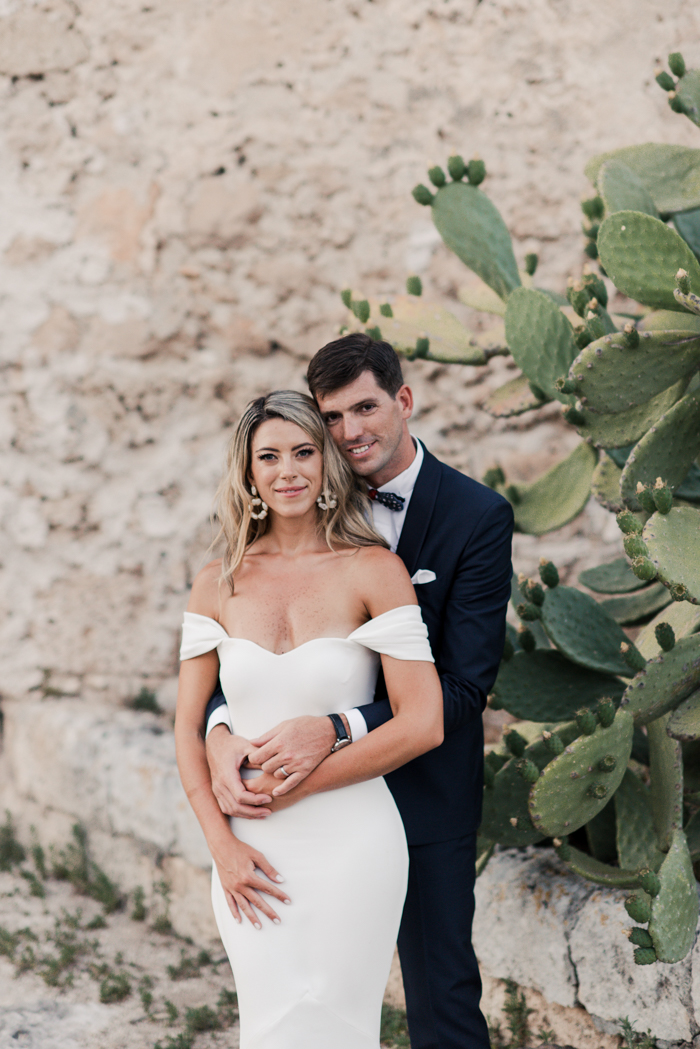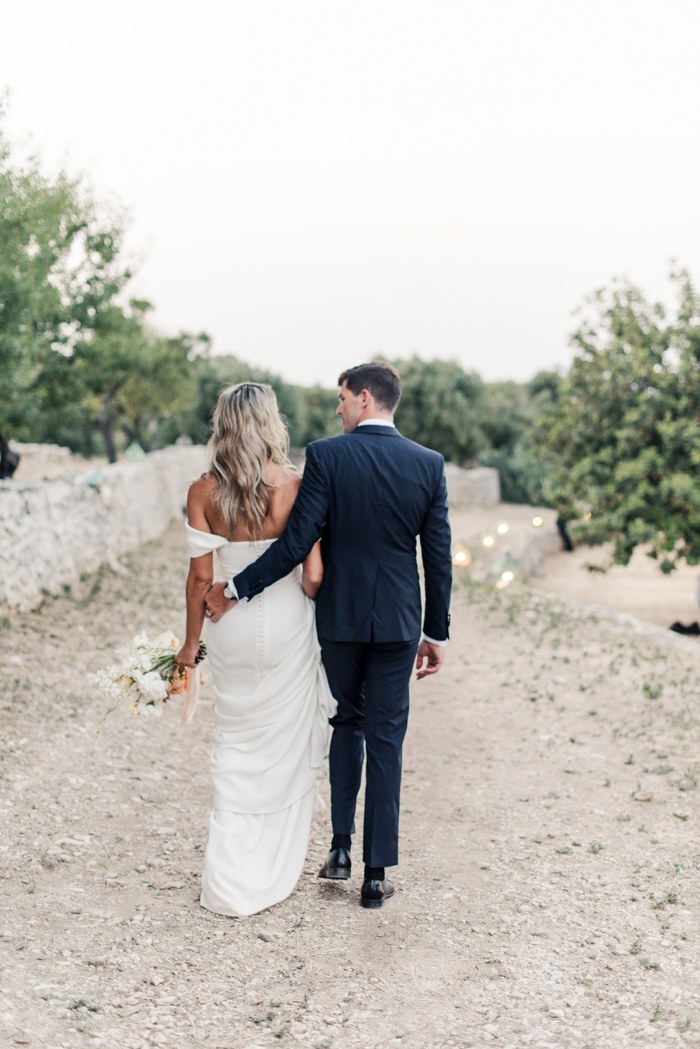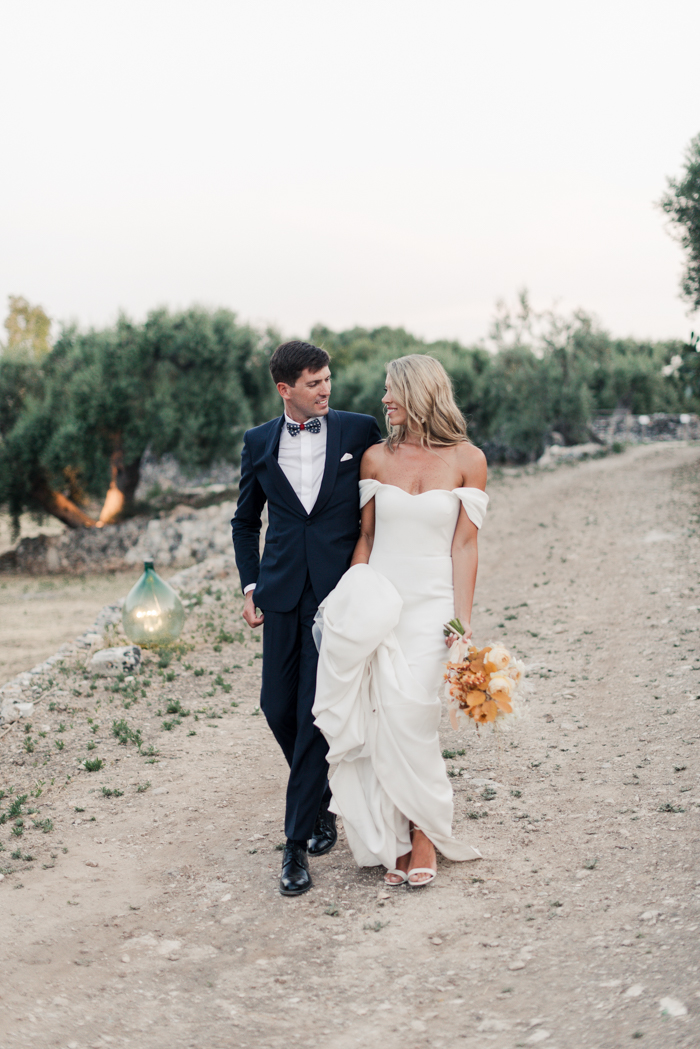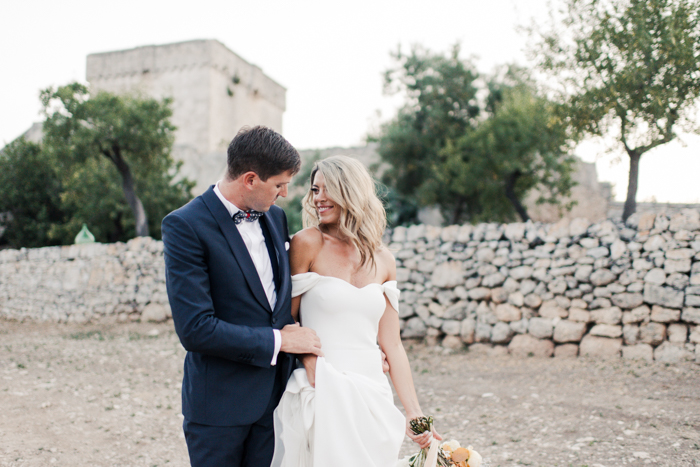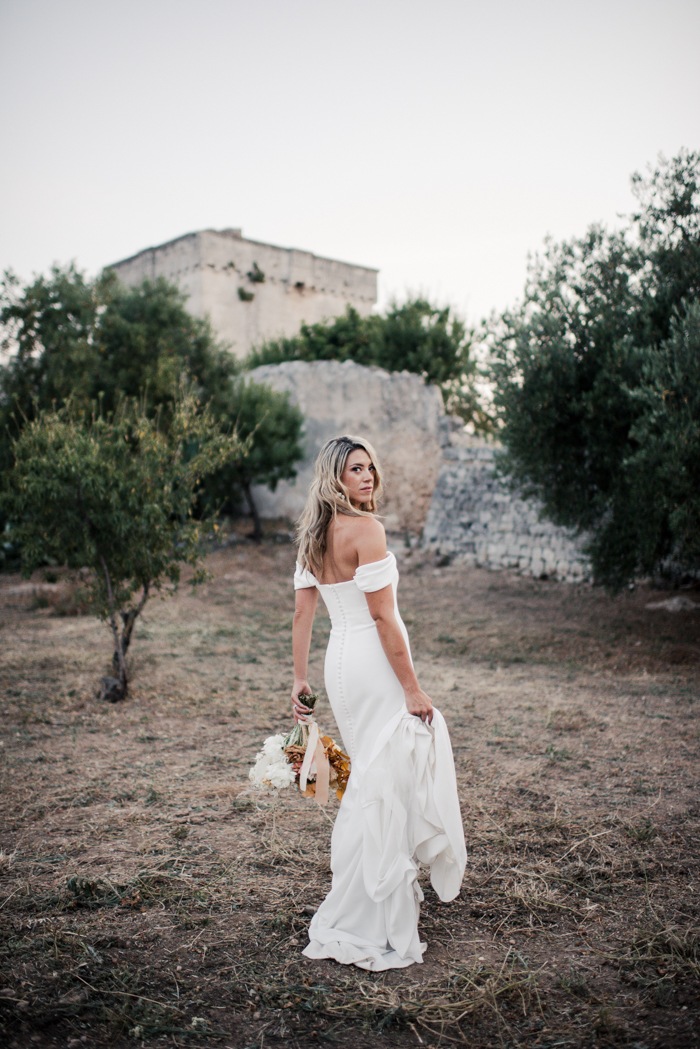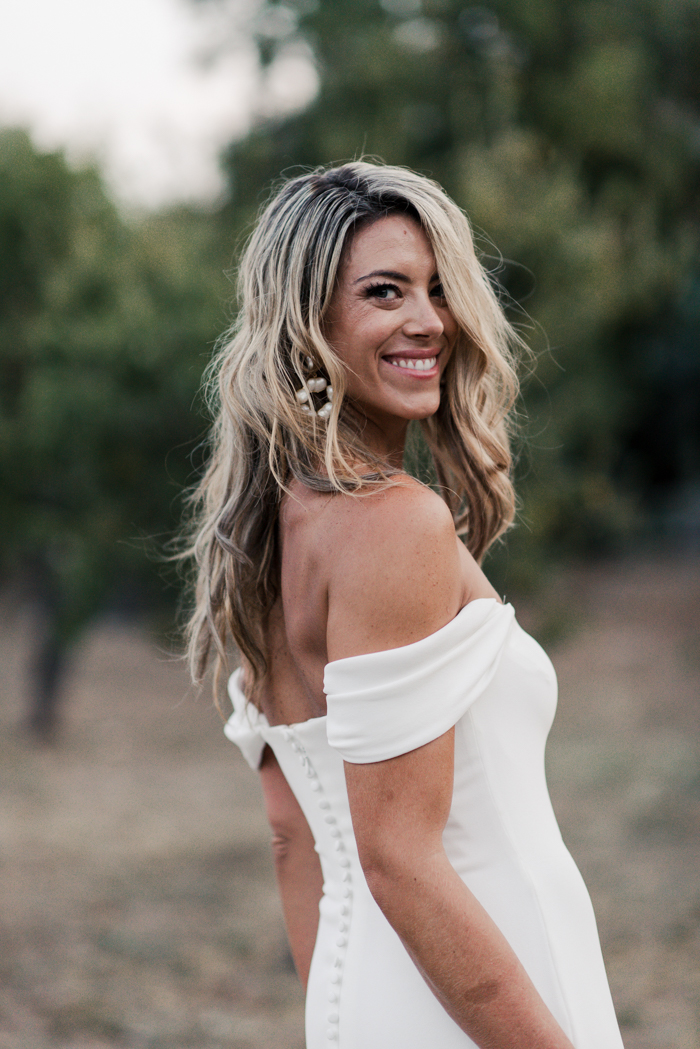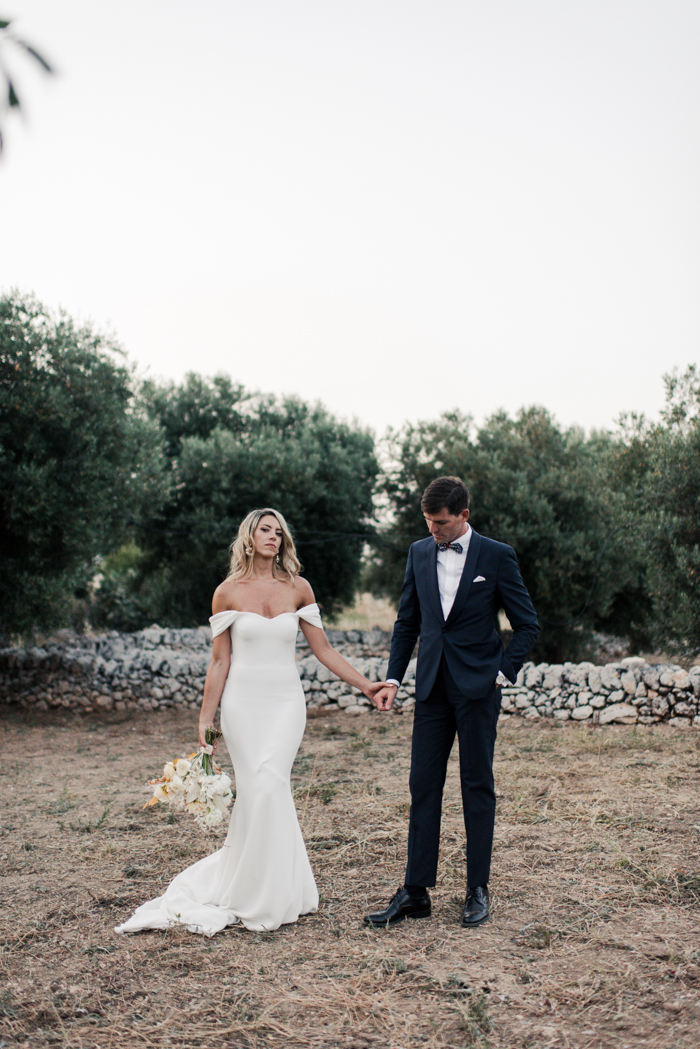 I really love the images Lisa took of us as we entered the reception with the backdrop of the Rosoni lights (typical Italian style festa lights). It just shows our joy and excitement, surrounded by all our family friends standing up singing, dancing and having the best time! This photo sums up the whole emotion and experience of our reception dinner.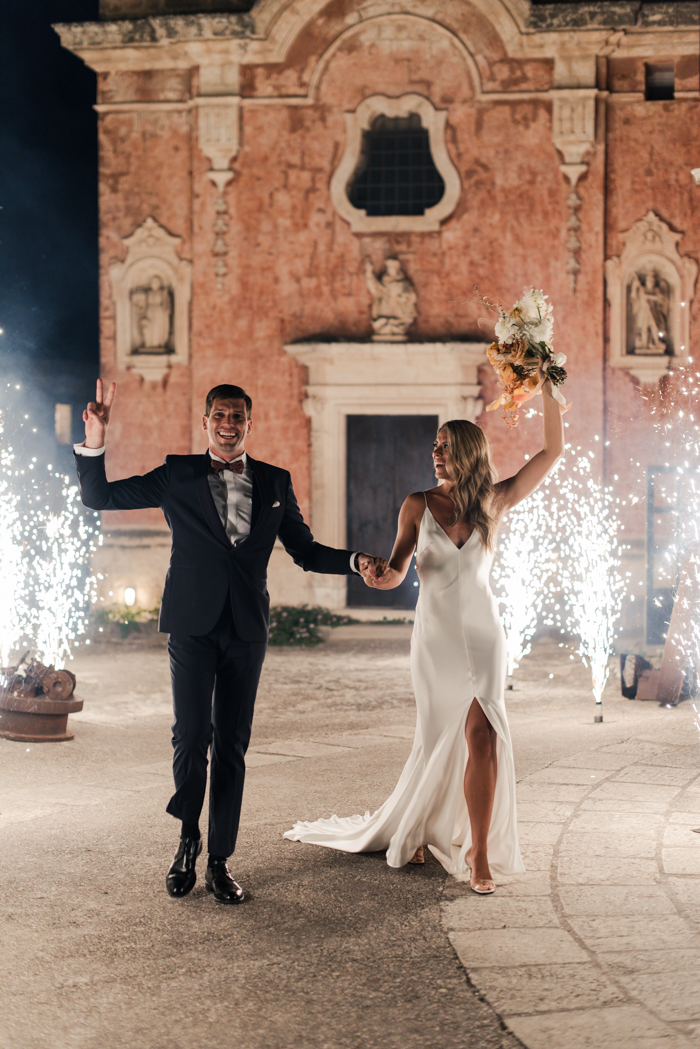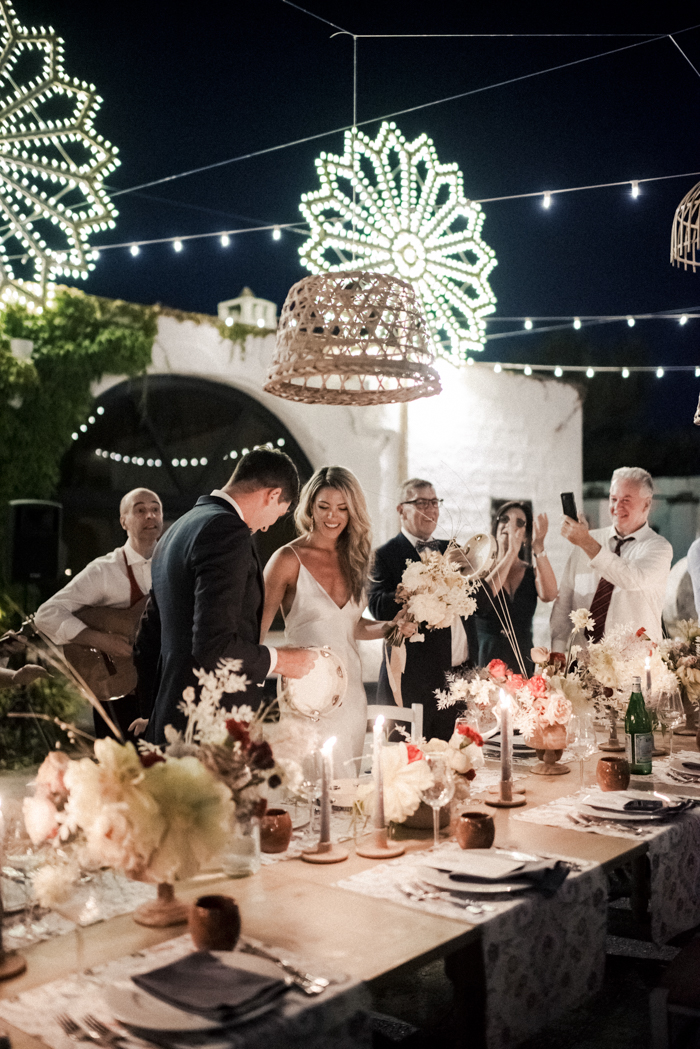 The entertainment was so lively and energetic, we were so shocked to see everyone out of their seats with their tambourines, singing and dancing. We even had Luca's grandmother get up and join the fun which was fantastic to see!
Another surprise for our guests was the firework display! We had everyone stand on the steps of Masseria Spina to watch the fireworks as we cut our wedding cake! Our saxophonist then started playing and lured everyone into the dancing area where we continued to dance at the afterparty.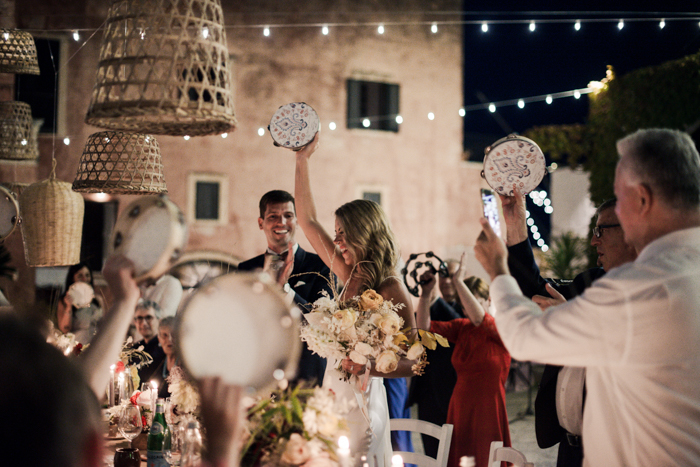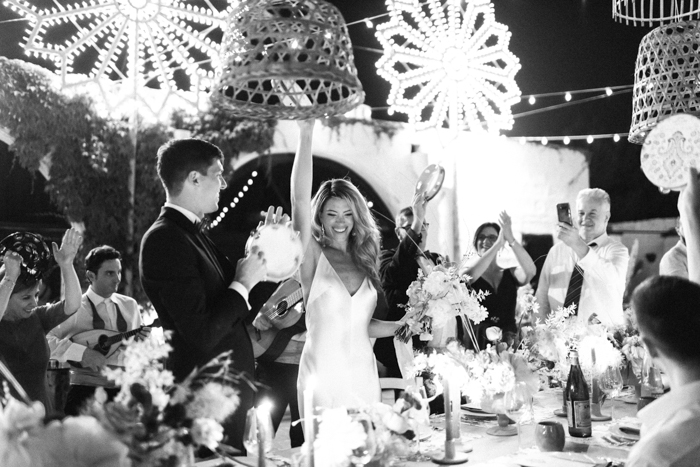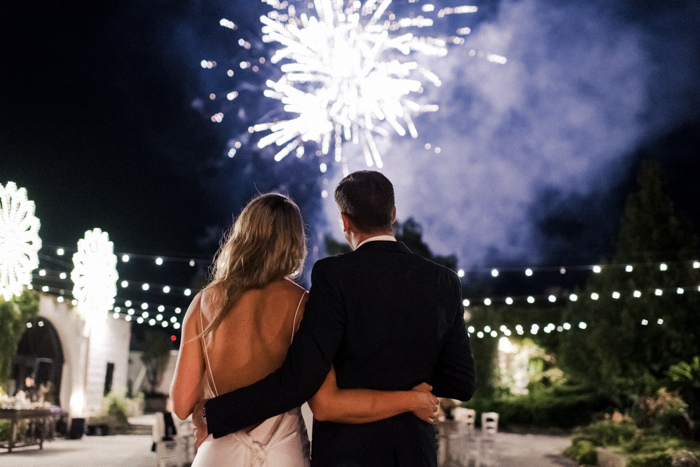 Congratulations, Belinda and Luca, we're so happy you chose to share your day with Junebug! If you're loving the vibes of this Masseria Spina wedding, we think you'll swoon over this intimate and natural wedding at Borgo Pignano.