Tablescapes are one of the best ways to carry out your wedding theme, both in person and in your wedding photographs. Wedding designer Misty Damico of Luxe Event Productions has showcased five different wedding styles through beautifully designed tablescape ideas.
Earthy Tablescape Idea – Pacific NW inspired, this all natural tablescape idea can be styled for a wedding indoor or outdoor and for any time of the year. We wanted something versatile and that felt very organic. We used natural birch, moss, river rocks and common pine cones clustered together among little succulents -all very cost effective elements for any budget.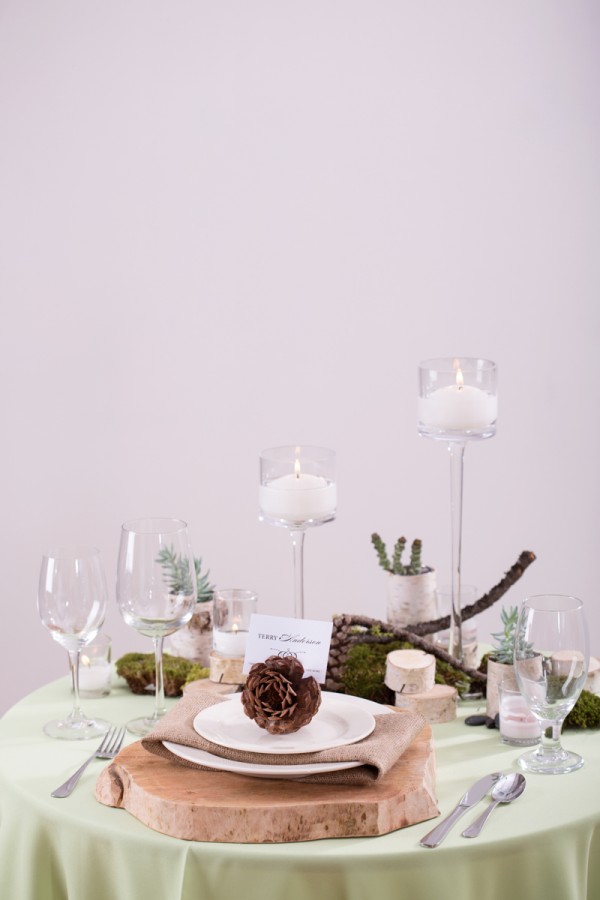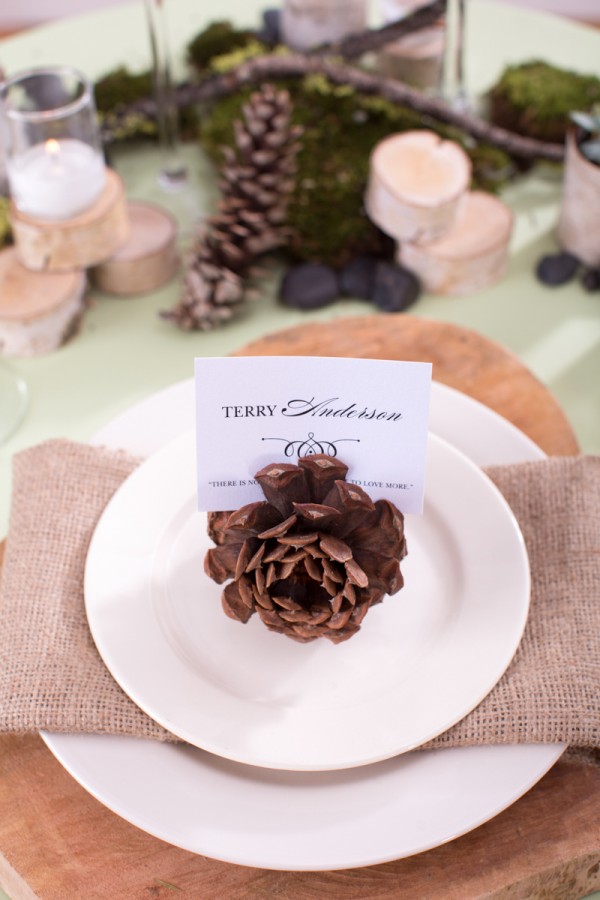 Citrus Tablescabe Idea – Perfect for the flowerless summer wedding, our tangerine inspired table concept was styled to show how you don't have to use a lot of floral to get a complete look. Rather you can use floral elements and a centerpiece full of vibrant fruit. We suggest alternating tables, some with floral some with a floral alternative. For this inspiration, less was more!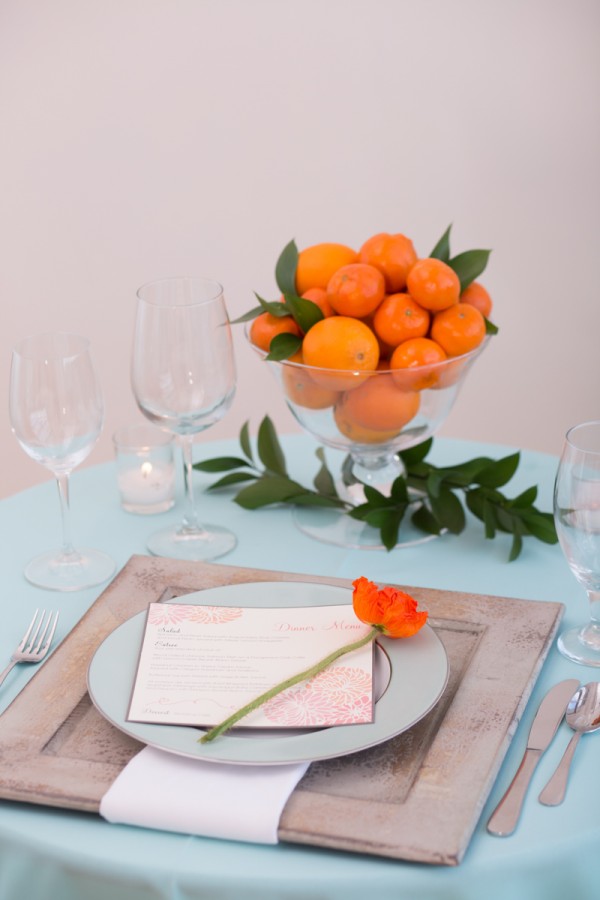 Rustic Beach Tablescape Idea – Coastal and inspired by southern California ocean front resorts. To bring the inspiration to life we used beach wood and a capiz charger as our inspiration. The tablescape was styled in layers, by using air plants and just a few sea shells. Finishing the look with white orchids added the upscale refinement you often enjoy when staying in a water front resort.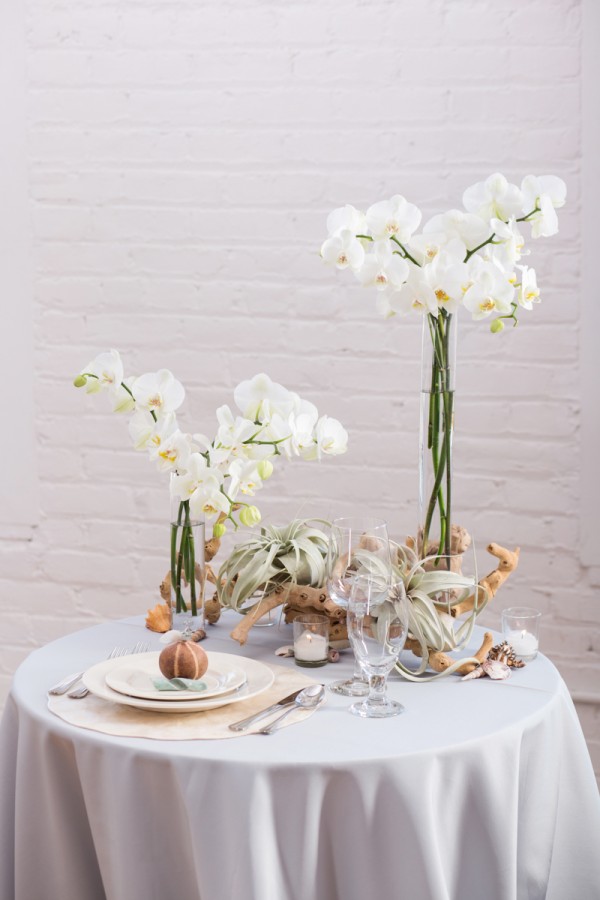 Backyard Wedding Tablescape Idea – This table set has such a happy and all American "down home" feeling. Inspired by late summer BBQ-ing, we wanted to create something different, something that while casual in setting also felt put together and had an American Summer vibe. So we used boxwood -which you find in most American home landscapes as well as late summer blooming sun flowers. A little gingham and you've got yourself a sophisticated down home inspiration.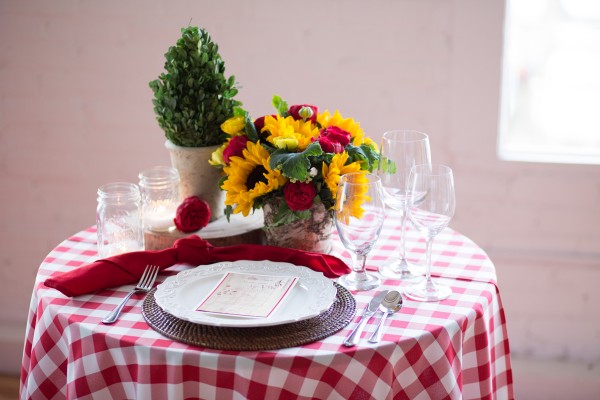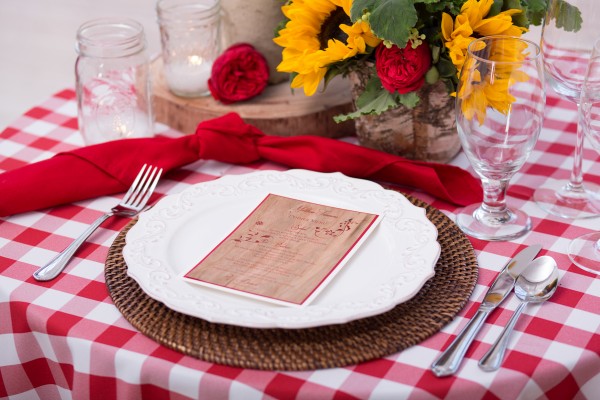 Romantic Tablescape Idea – Romantic and soft, gentle even. We styled this wedding tablescape idea with the interpretation to feel polished and romantic. Reminiscent of early summer, with Clematis, white orchid and Juliet roses nestled in vintage mercury glass encouraged a very graceful impression.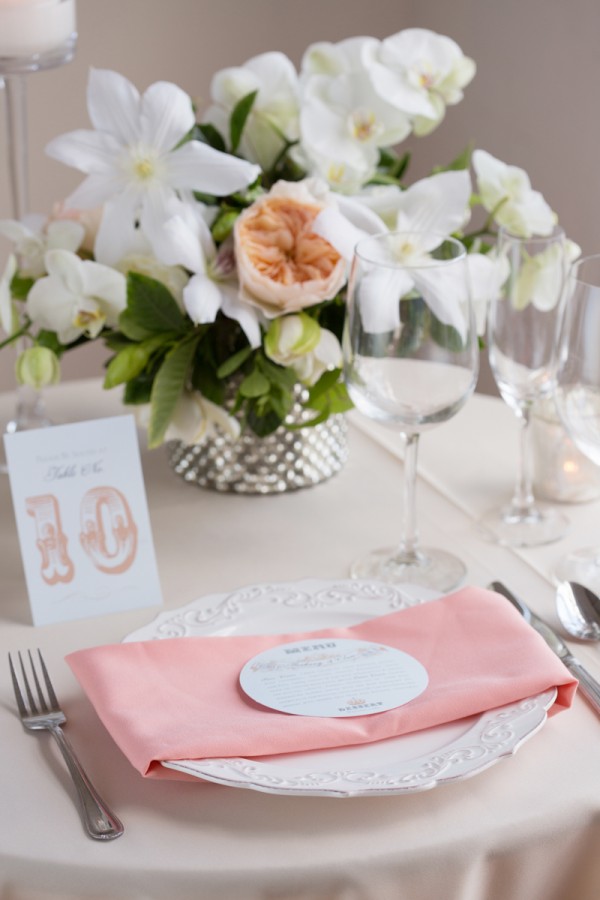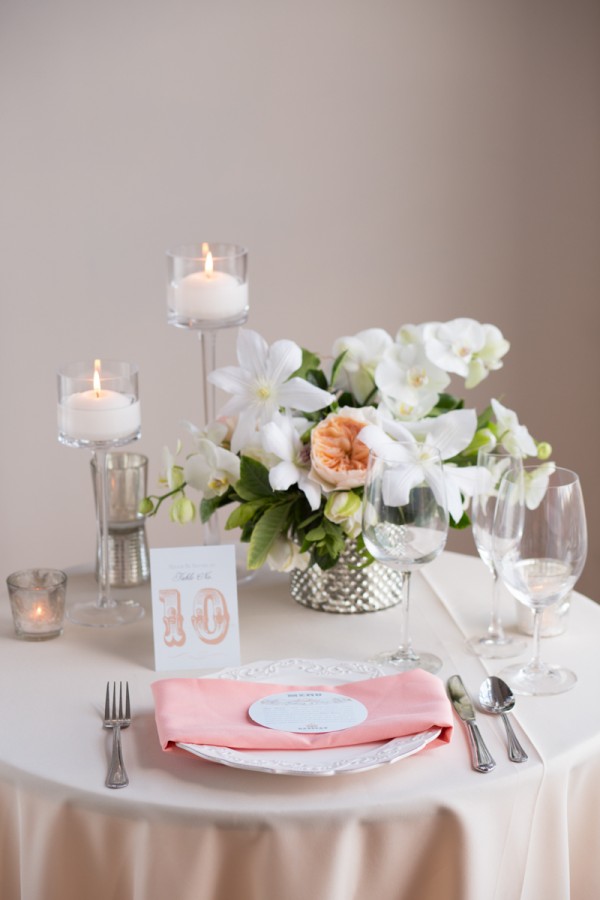 The Talented Team:
Photography – Paul Rich Studio
Styling Concept and Design – Luxe Event Productions
Floral Design – Blum Floral Design
Rentals – Barclay Event Rentals
Thank you so much Misty from Luxe Event Productions for sharing these beautiful tablescapes and a little insight on your design process. For more wedding planning inspiration, learn how to choose your wedding style with expert Kate Whelan Events.