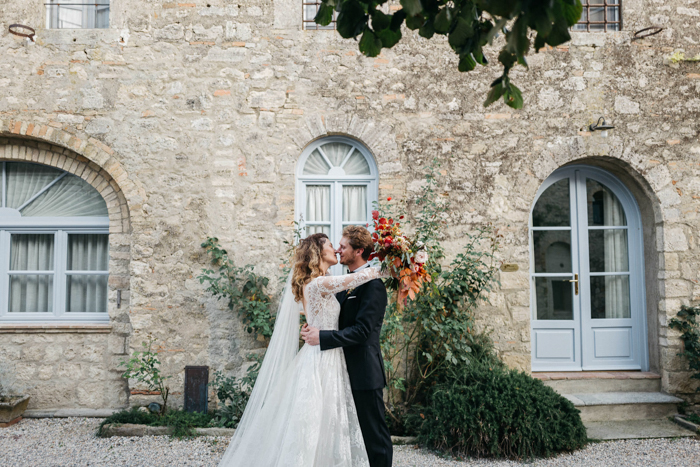 Elif and Arnold's intimate and natural wedding at Borgo Pignano has our hearts fluttering. This couple's goal was to keep things simple — they didn't have a specific "style" to stick to, but just went with what felt right. We think they pulled it off brilliantly with the help of planner Sposiamovi! From Elif's classic and elegant, lace-sleeved Monique Lhuillier gown to Arnold's Thom Sweeney suit, this couple knows how to do effortless chic. If wildflowers are your thing, we can't wait for you to see what La Rosa Canina created for the ceremony arch and blossoming table arrangements at Borgo Pignano. Prepare your hearts, because these photos by the talented Stefano Santucci do not disappoint!
The Couple:
Elif + Arnold
The Wedding:
Borgo Pignano, Italy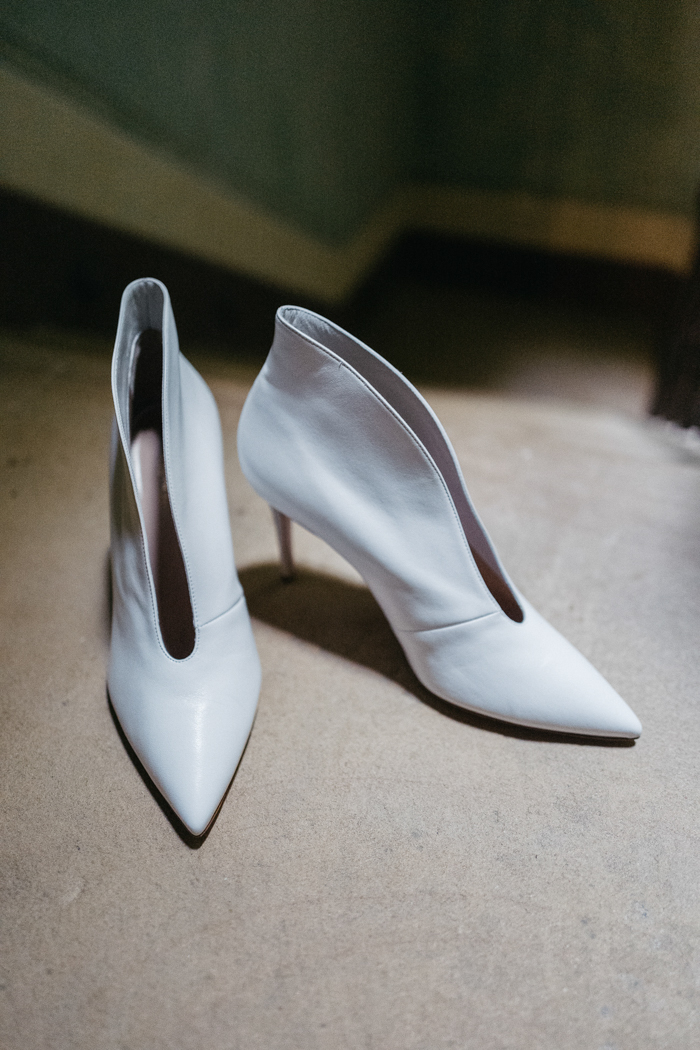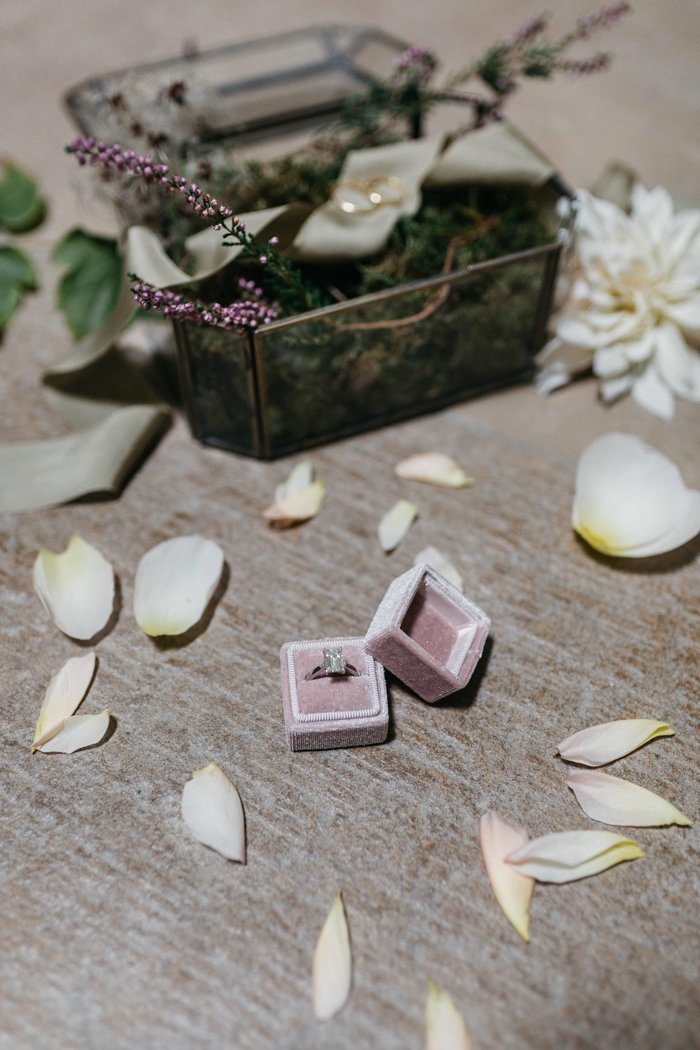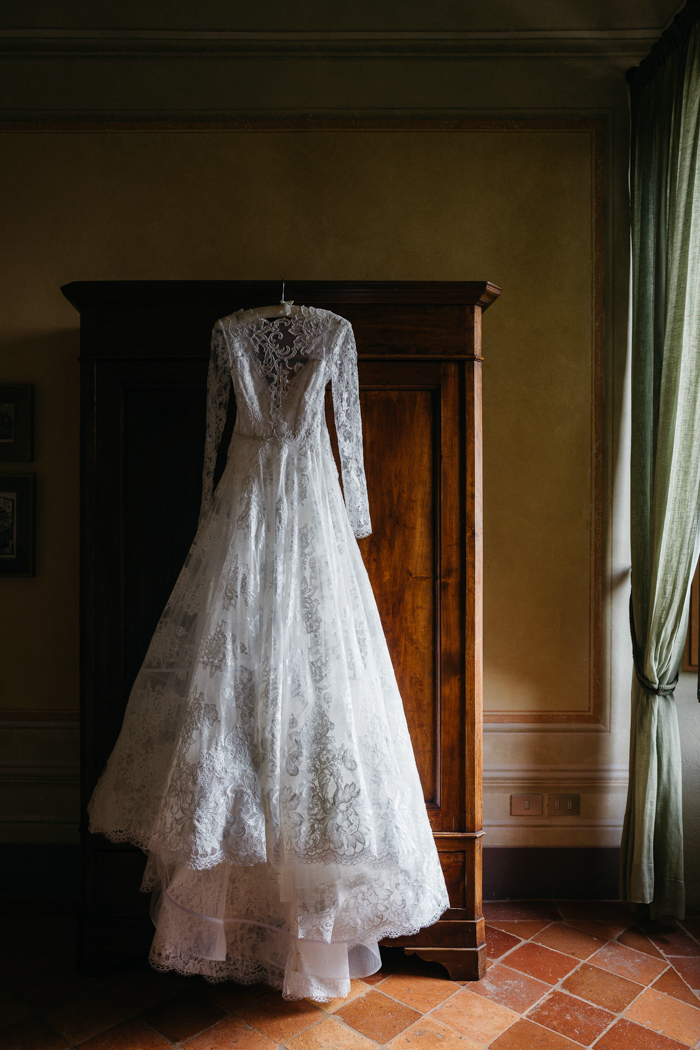 I did not really have a style inspiration that I was aware of until I realised that the dress I chose was extremely similar to my mothers. She is an extremely elegant but understated woman. She was my inspiration!
I loved that my wedding dress was elegant, and timeless. And extremely comfortable. I loved the full lace, long sleeves and the contrasting open back. The dress was so beautiful that I only wore a pair of simple diamond drop earrings, and was able to get away without a hair and makeup stylist. (I barely used any makeup and kept my natural hair). I looked like myself which was one of my most important criteria. With the added bonus of not having to worry about my hair and makeup spoiling. After the photos I put on my favorite pair of isabel Marant cresi booties which I have worn almost everyday for about 10 years.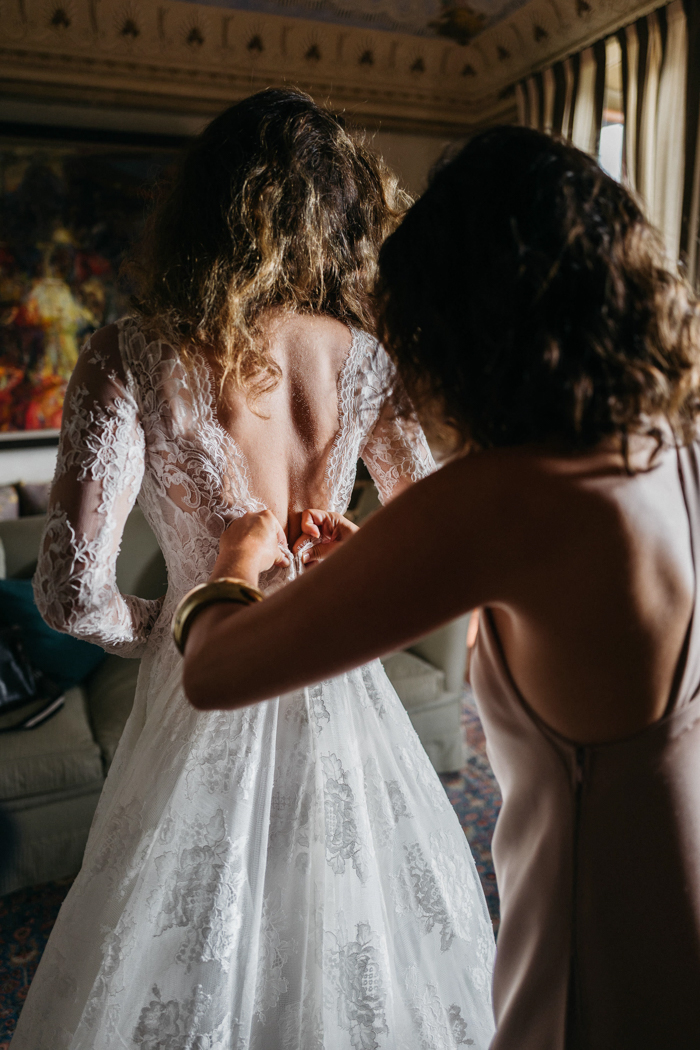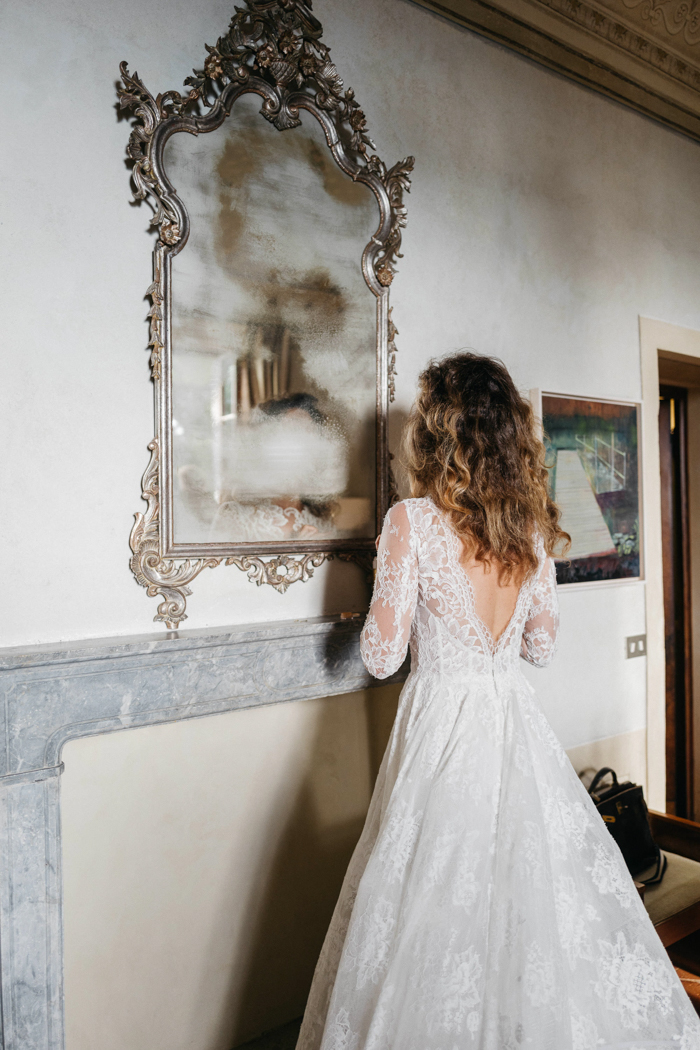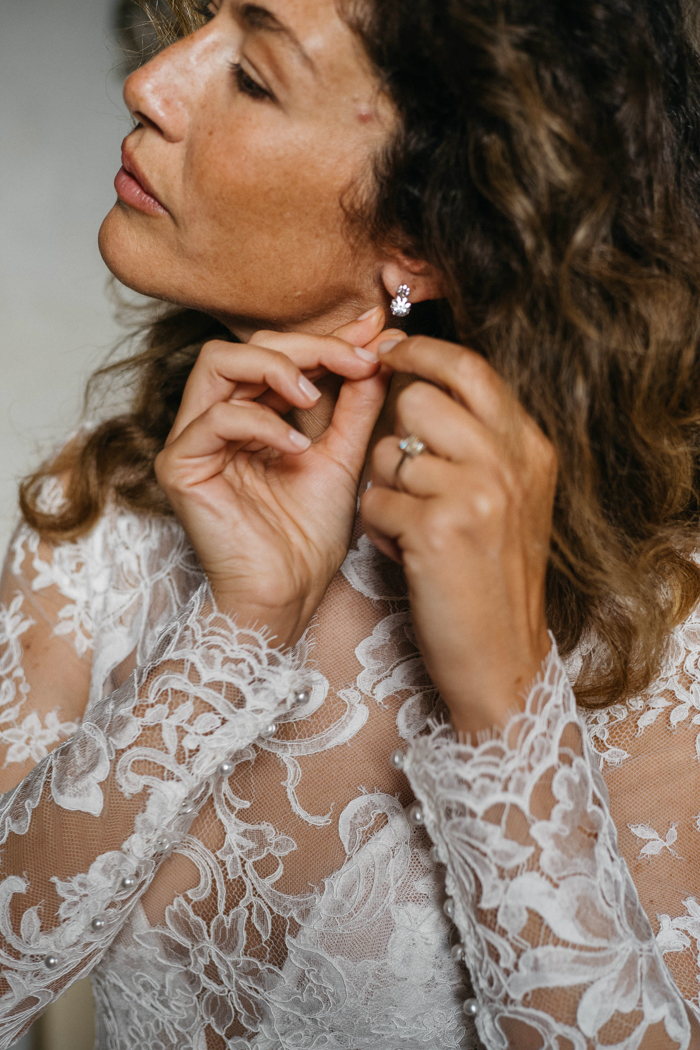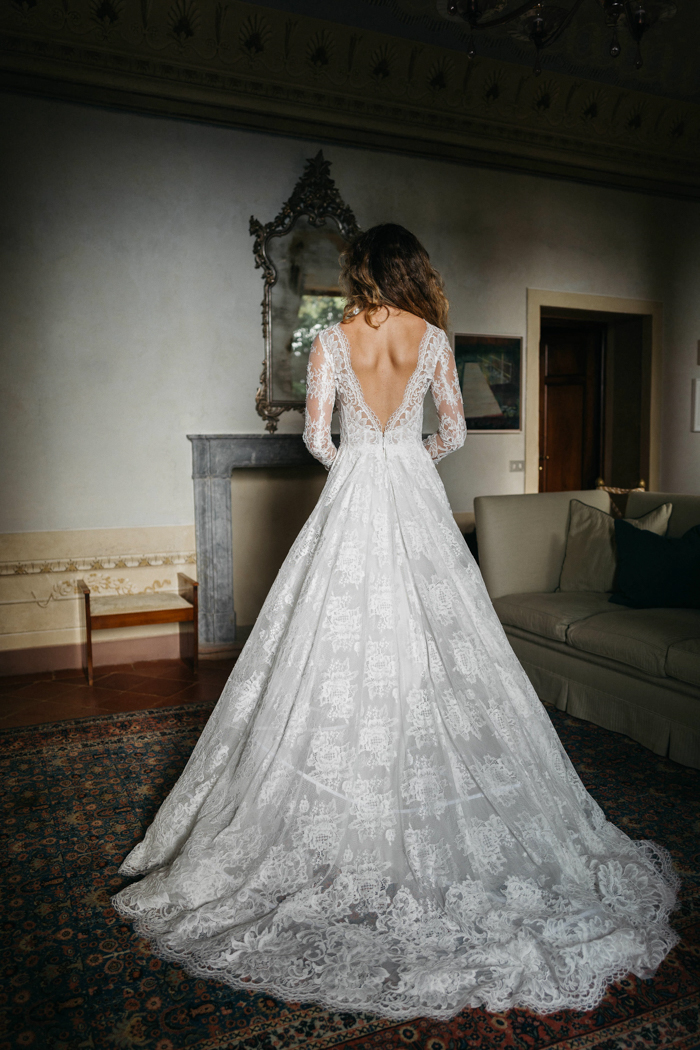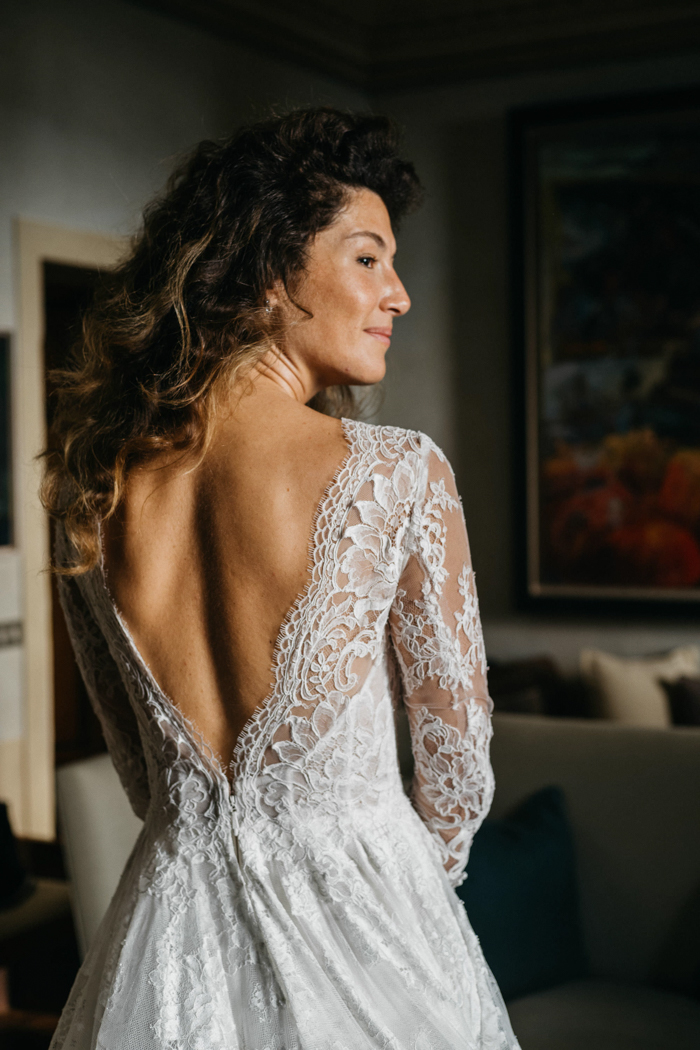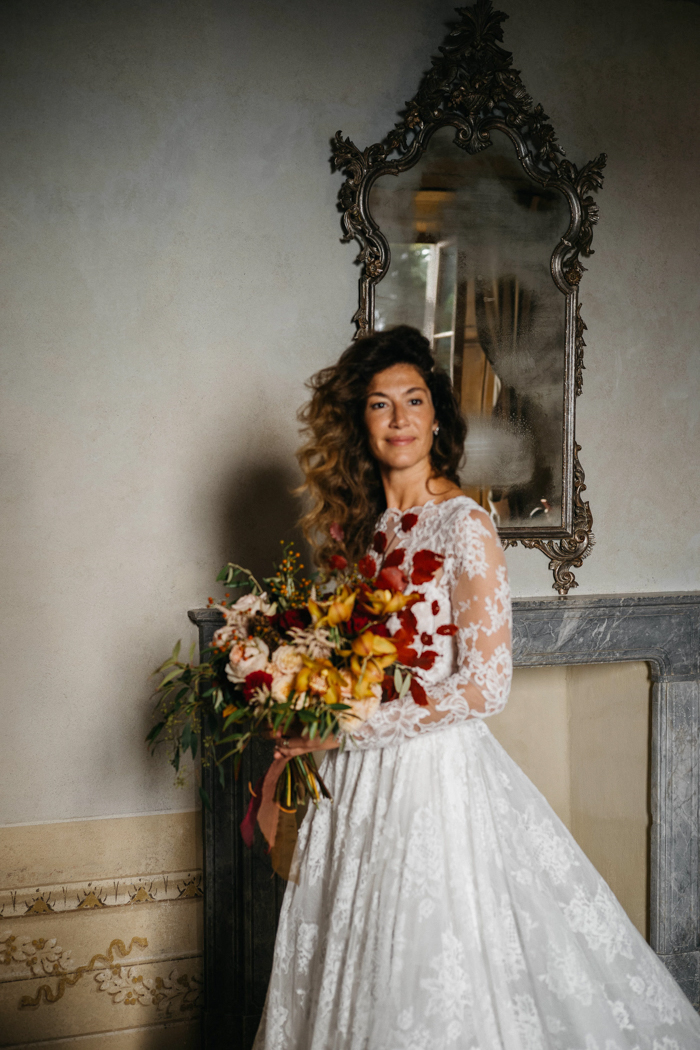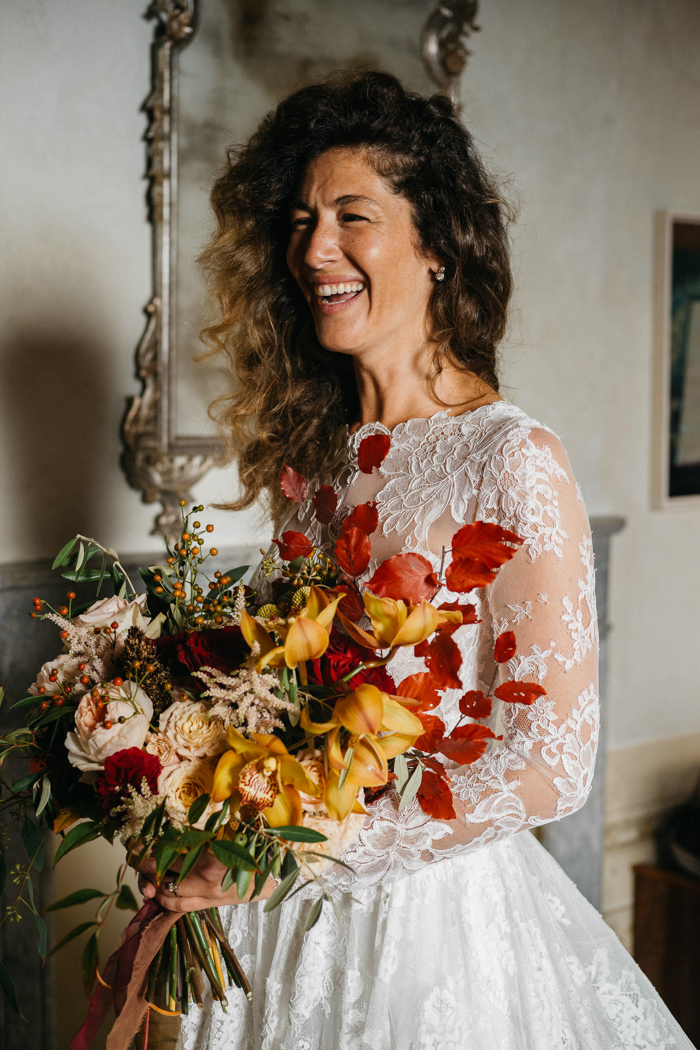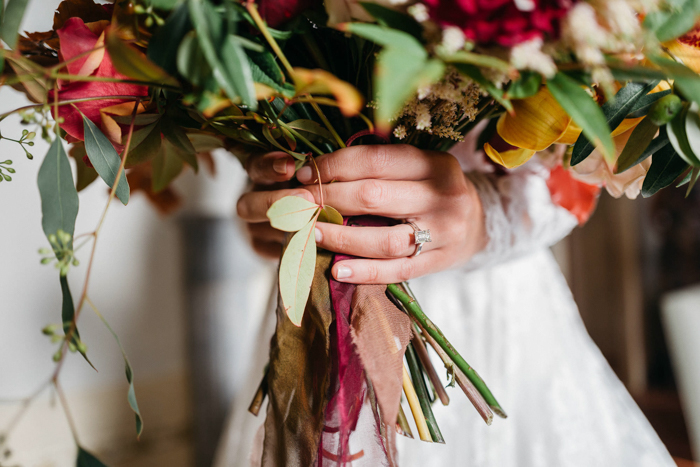 Choosing the vendors were key. We had an incredible wedding planner that understood us and introduced us to equally incredible people for each step of the way. We have some direction but wanted each person and each artist to use their own talents. We kept our wedding extremely small and wanted to feel like a beautiful garden party.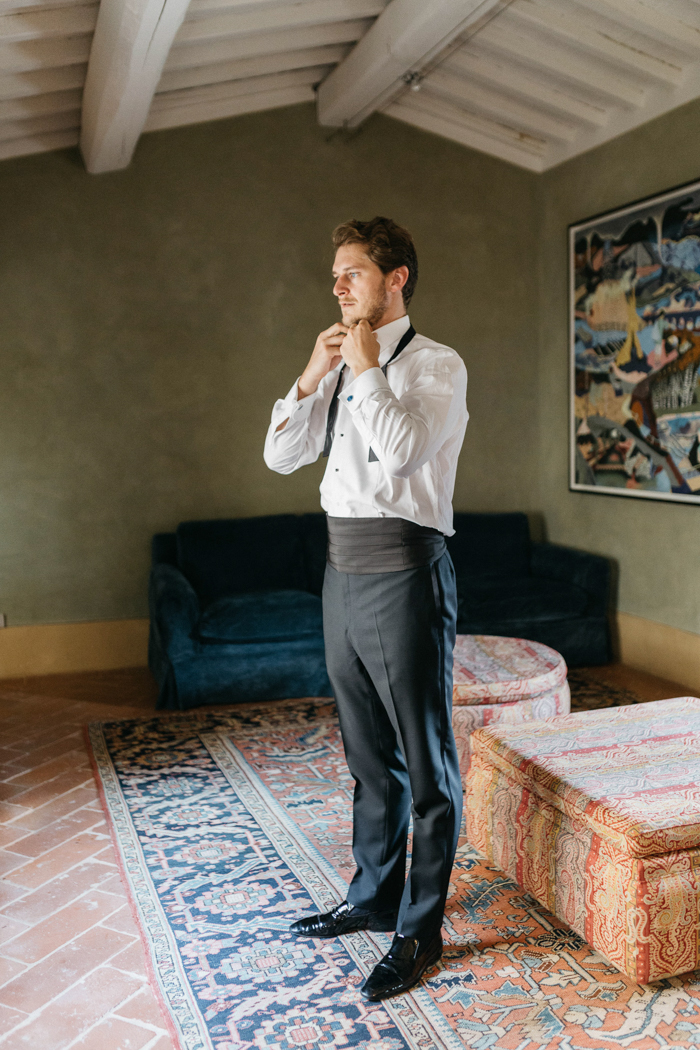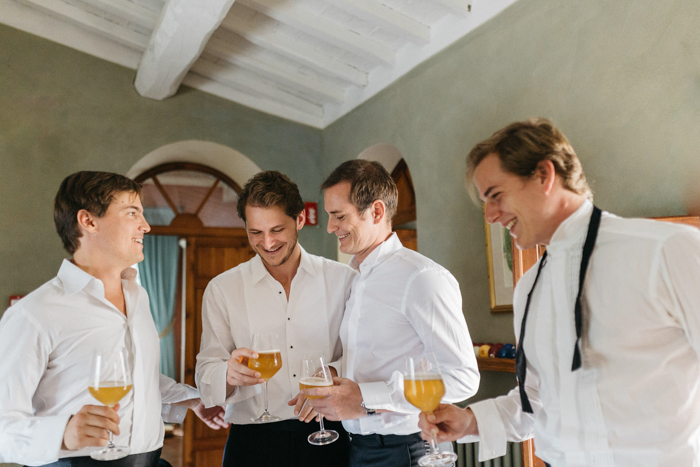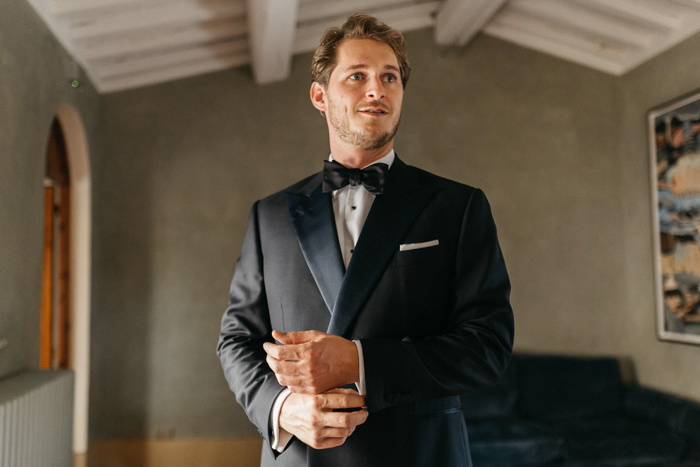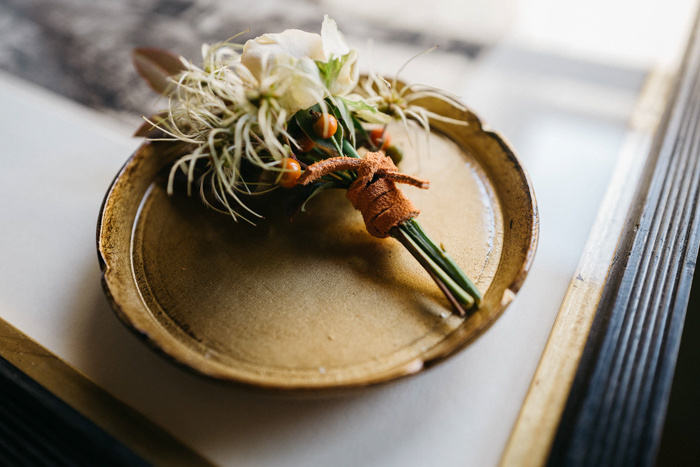 Our wedding colours were defined by the fall season. I asked La Rosa Canina to "forage" the flowers and plants from the forest. Whatever was in season at the time was what defined our colour pallet. We wanted lots of greenery to compliment and be in tune with our natural surroundings. We had a lot of dried plants and leaves also. And everything else was neutral to compliment this.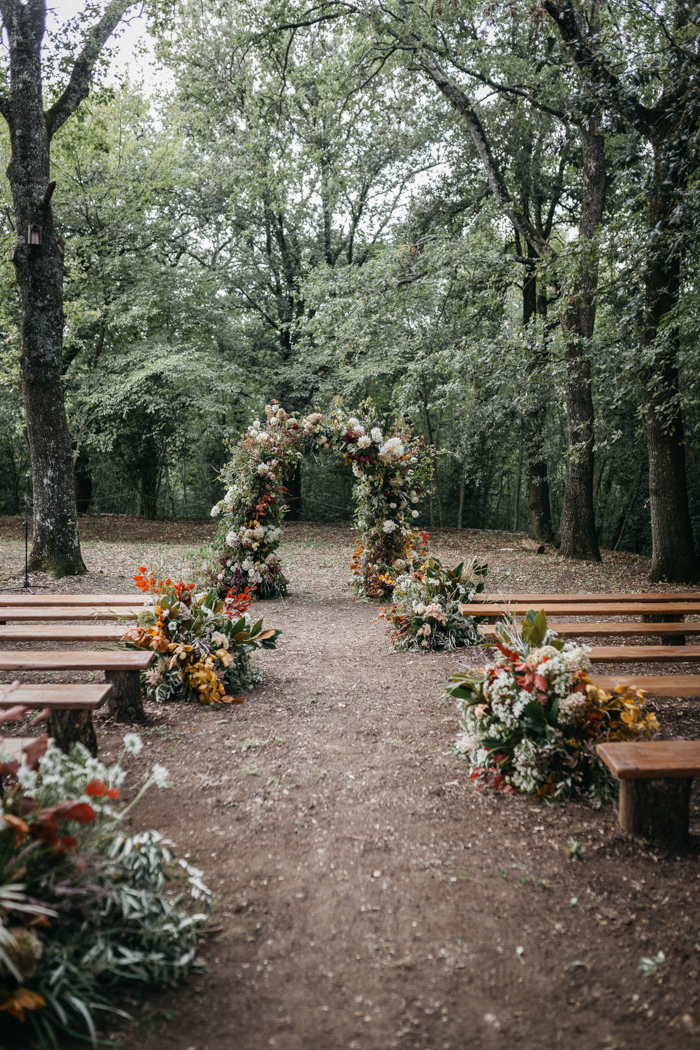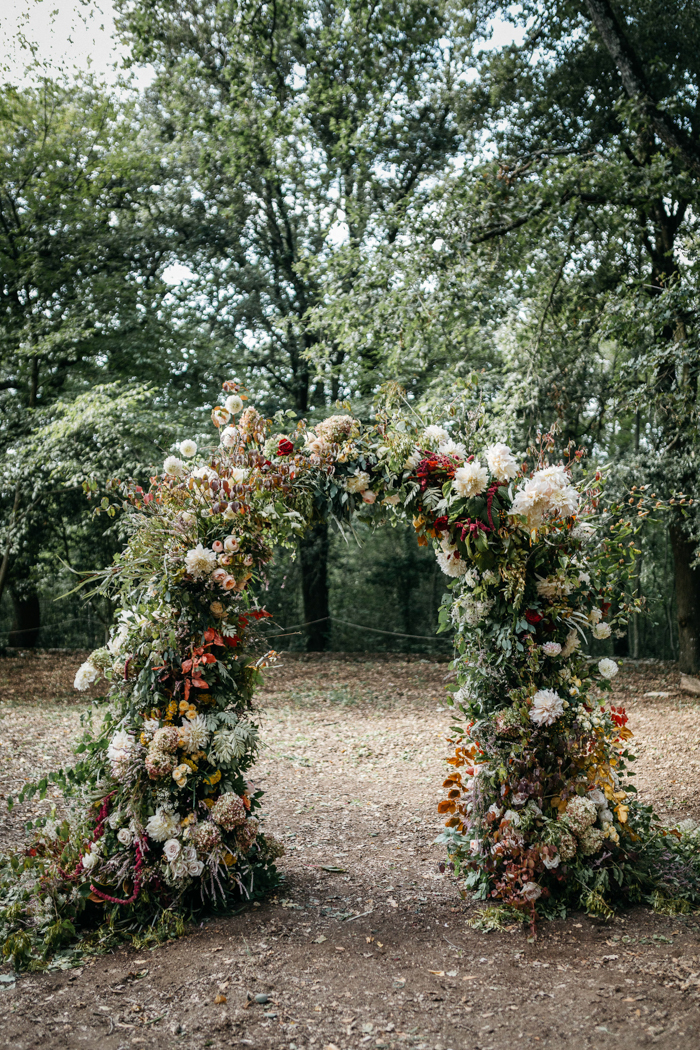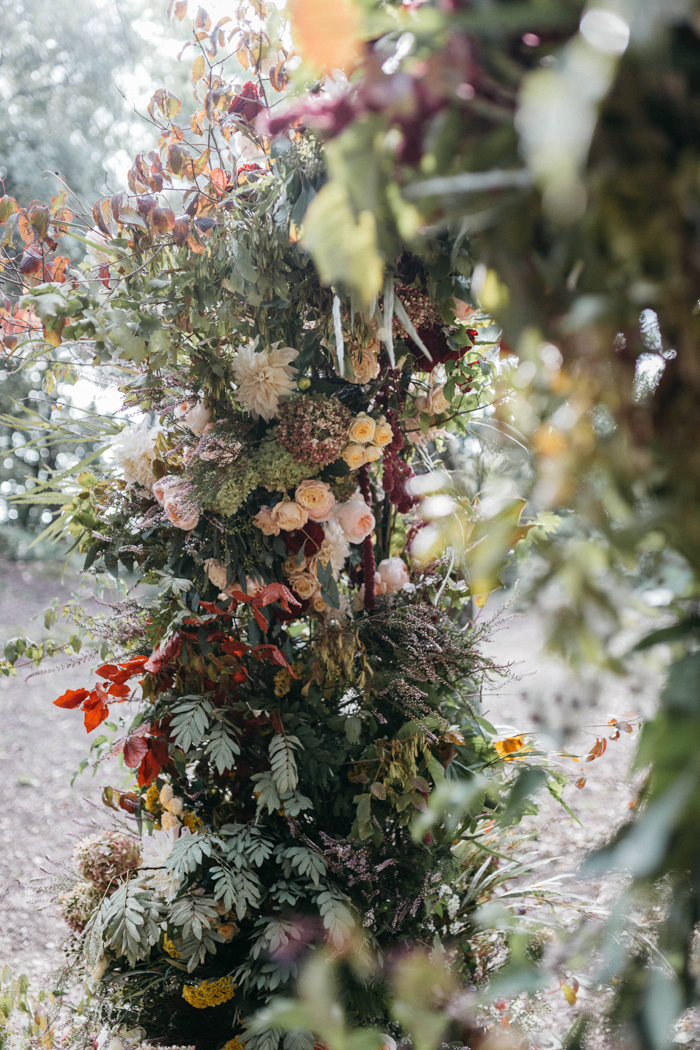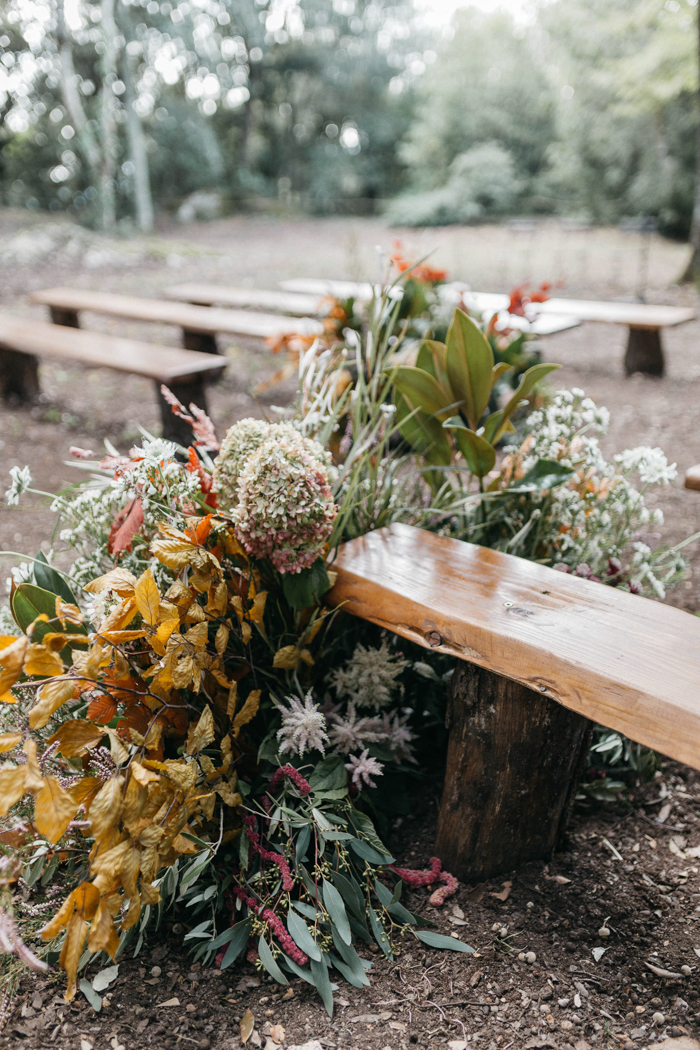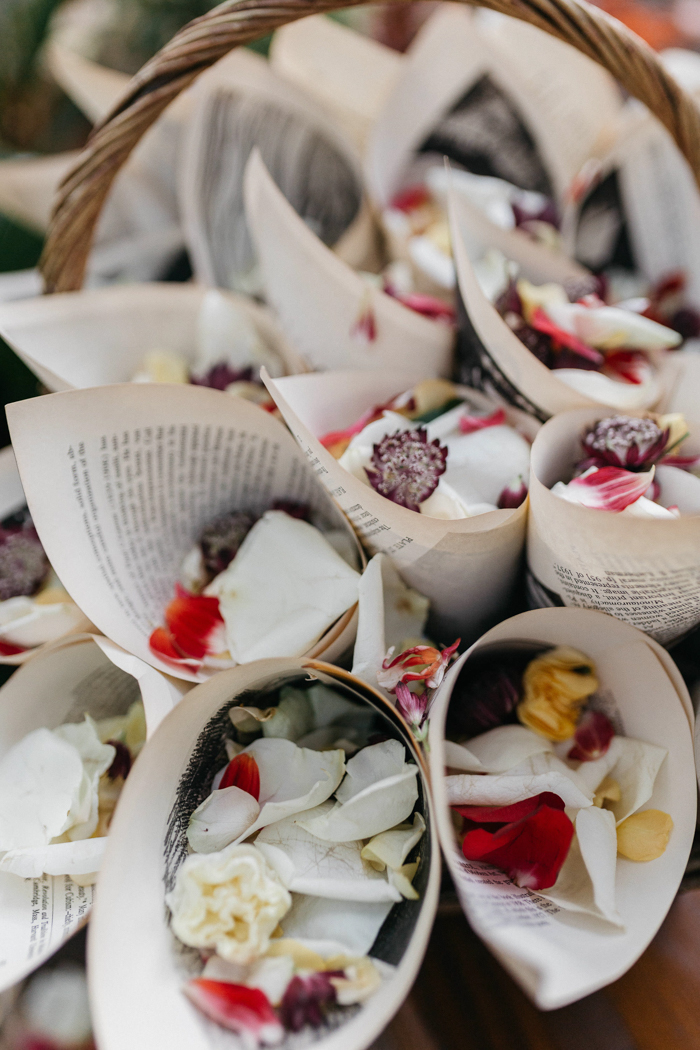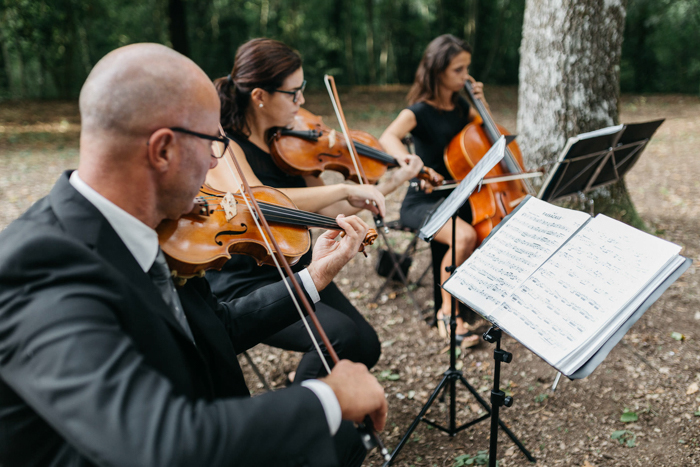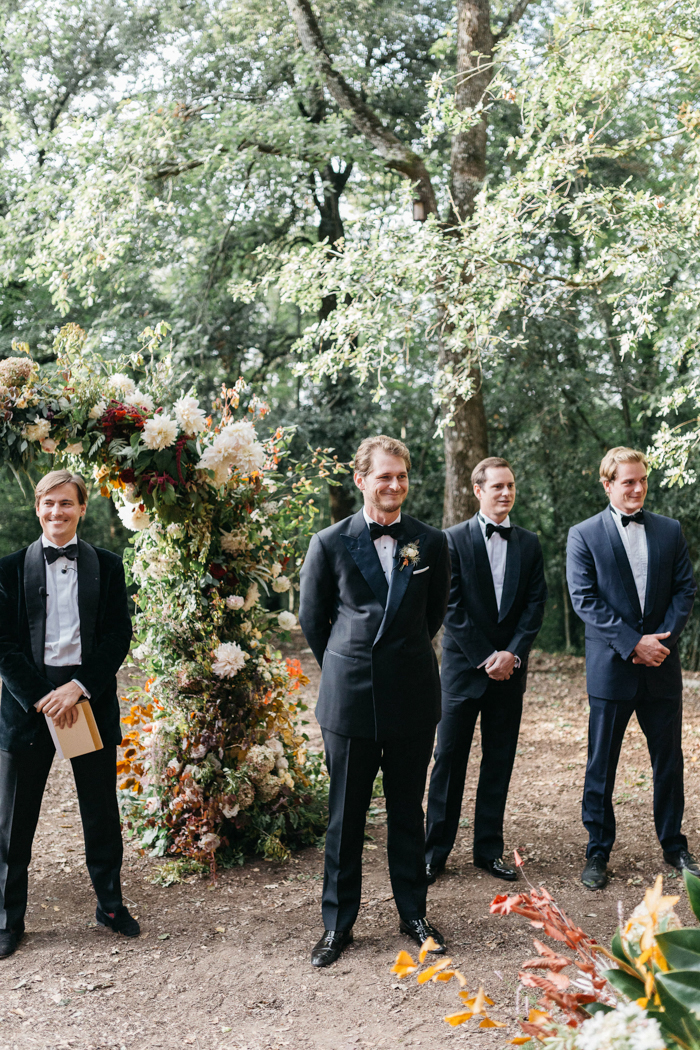 Walking up the isle towards my future husband with both my parents surrounded by love and nature. It was the most emotional day of my life. As a result most of our photos from the ceremony were full of tears of joy. We were told by most of our friends that our wedding was the most emotional wedding they had ever been too.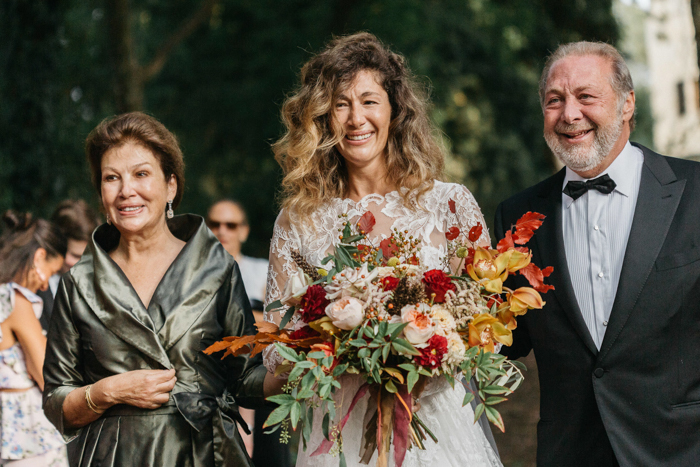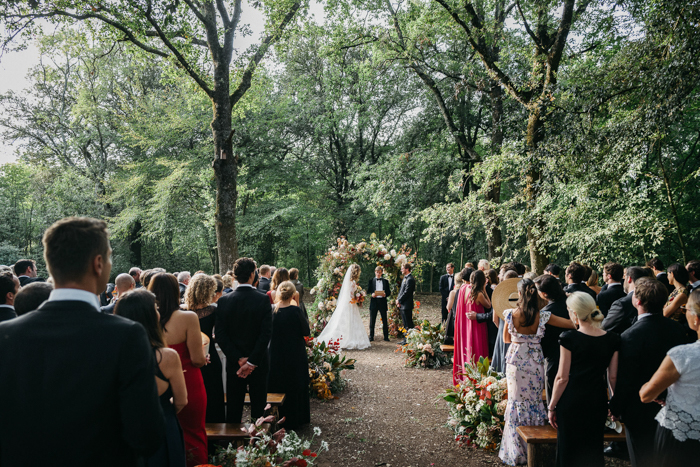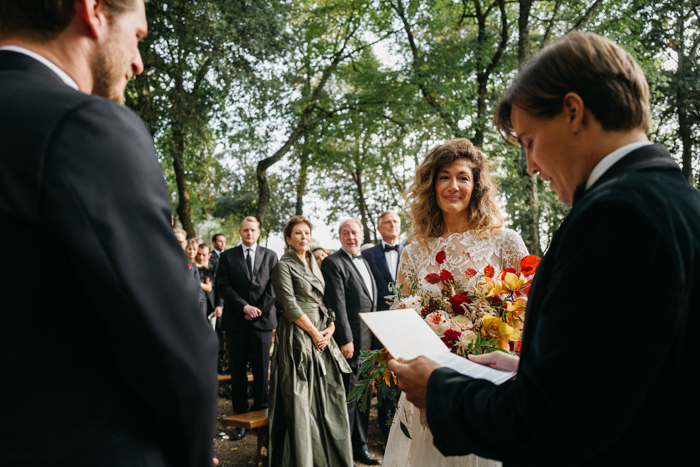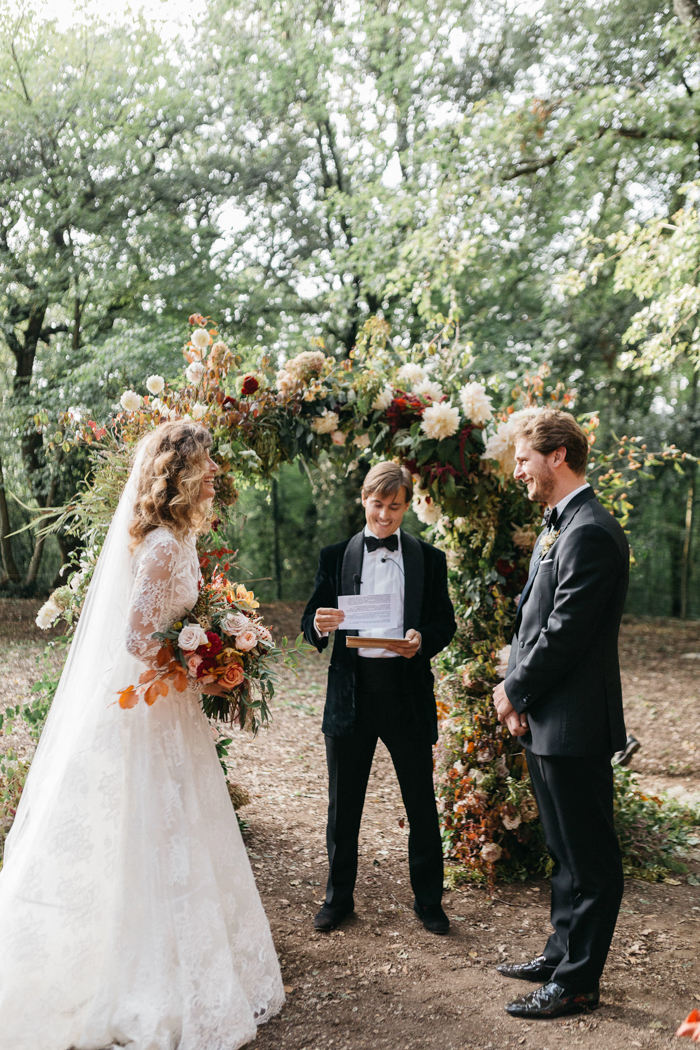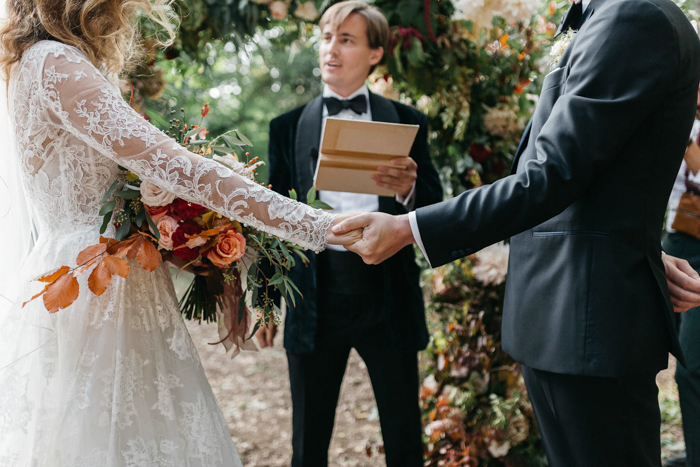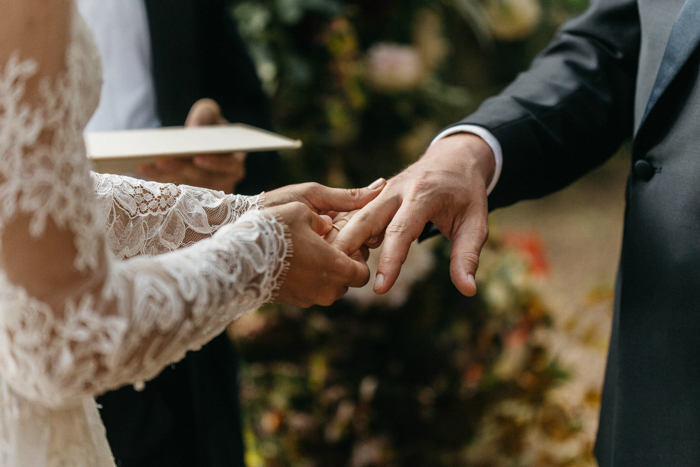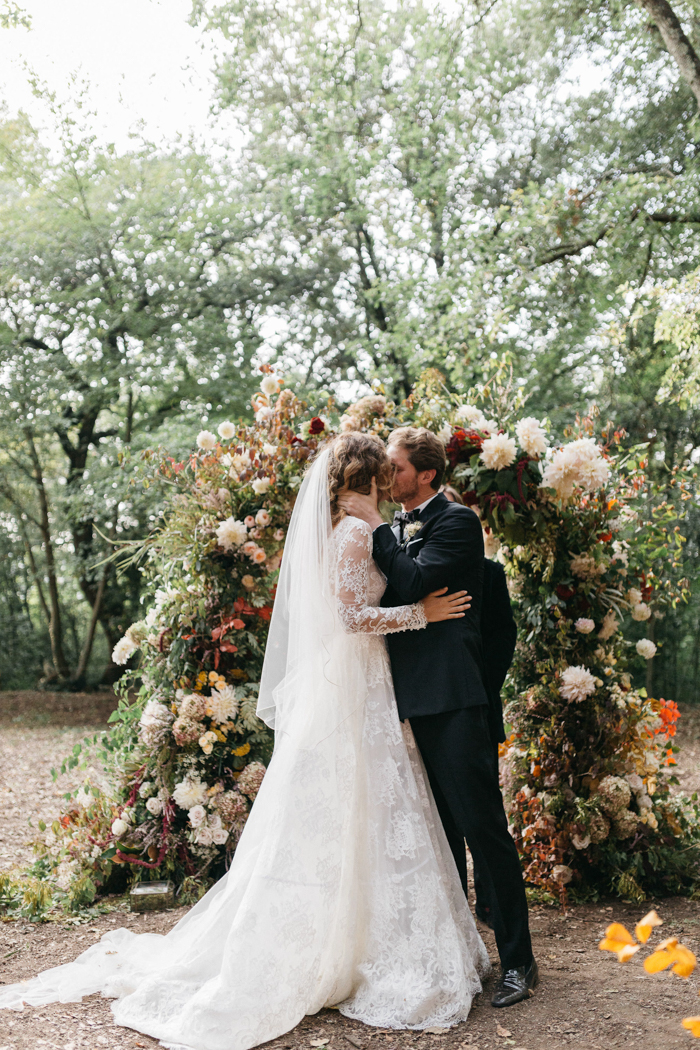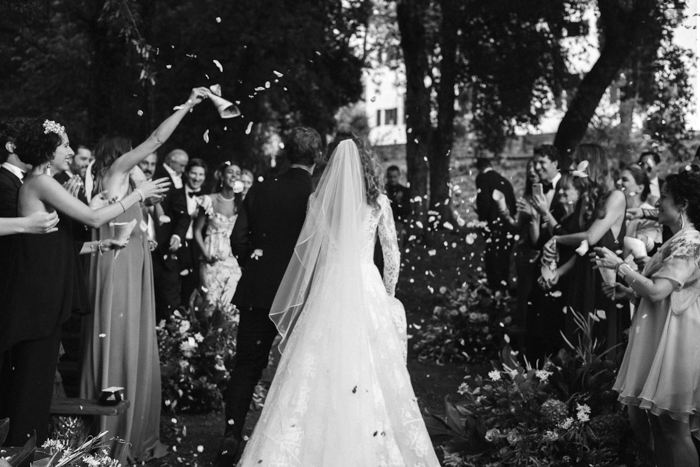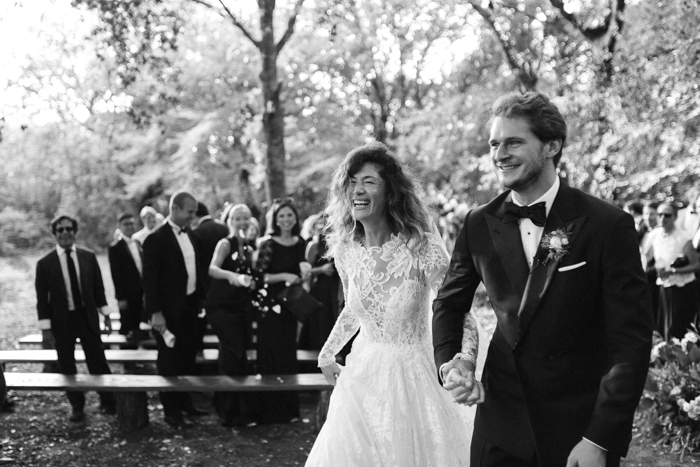 Wedding planning advice from the bride: Enjoy it! The most important thing (apart from the union, of course) is the wonderful memories you make throughout the process. Even though it is difficult, try not to get focused on the small things. Don't feel as if you need to fit into a mould. Be yourselves and enjoy and everything will fall into place.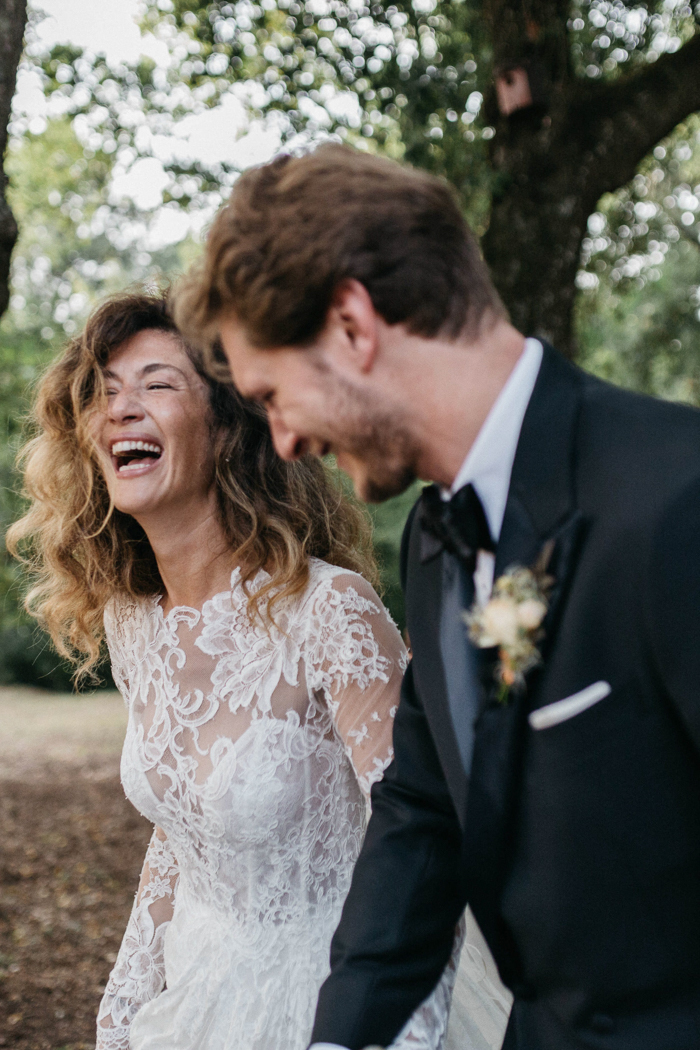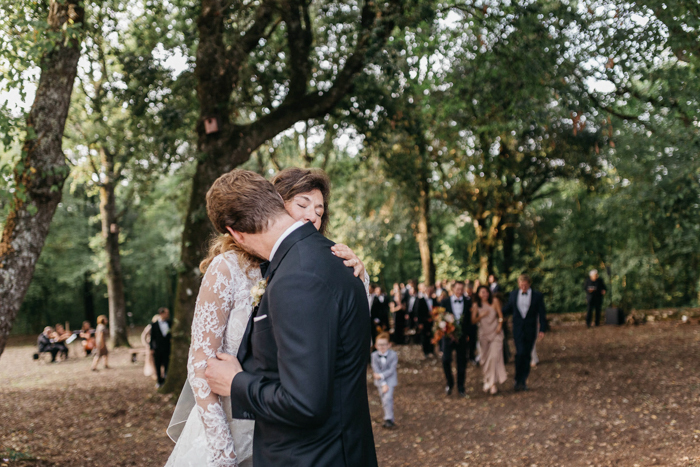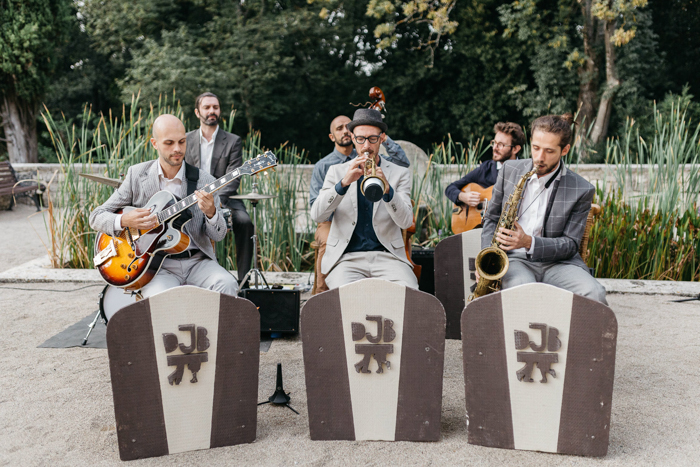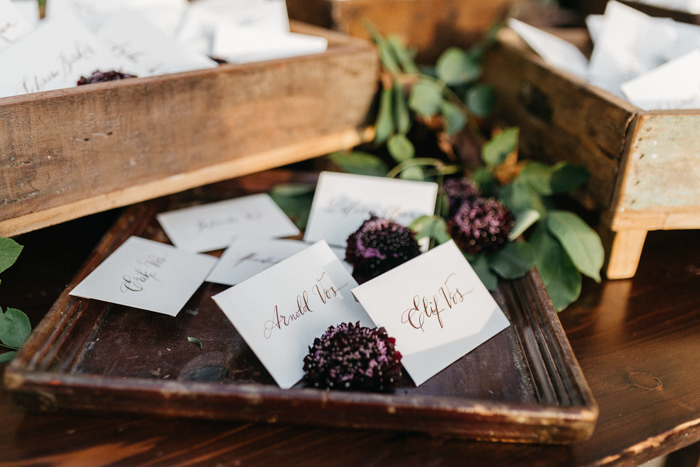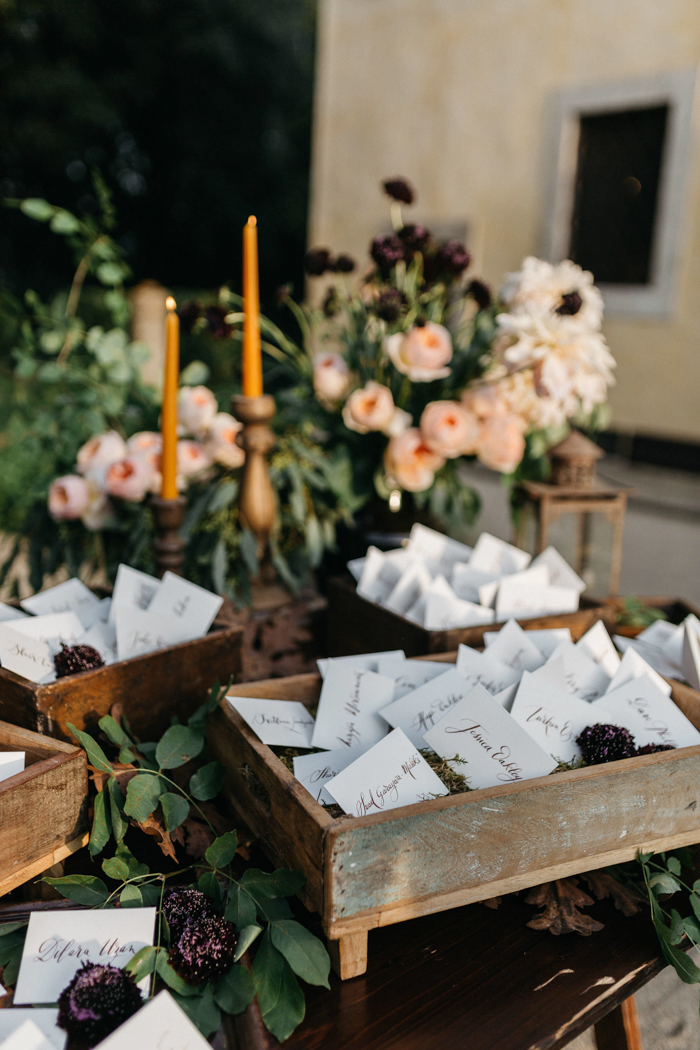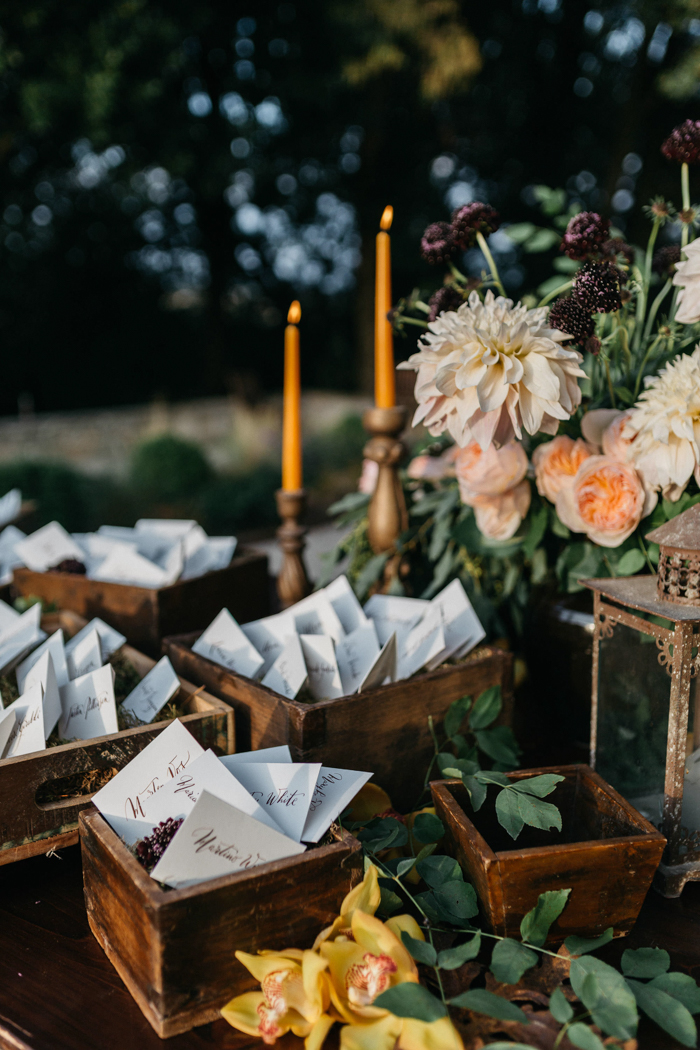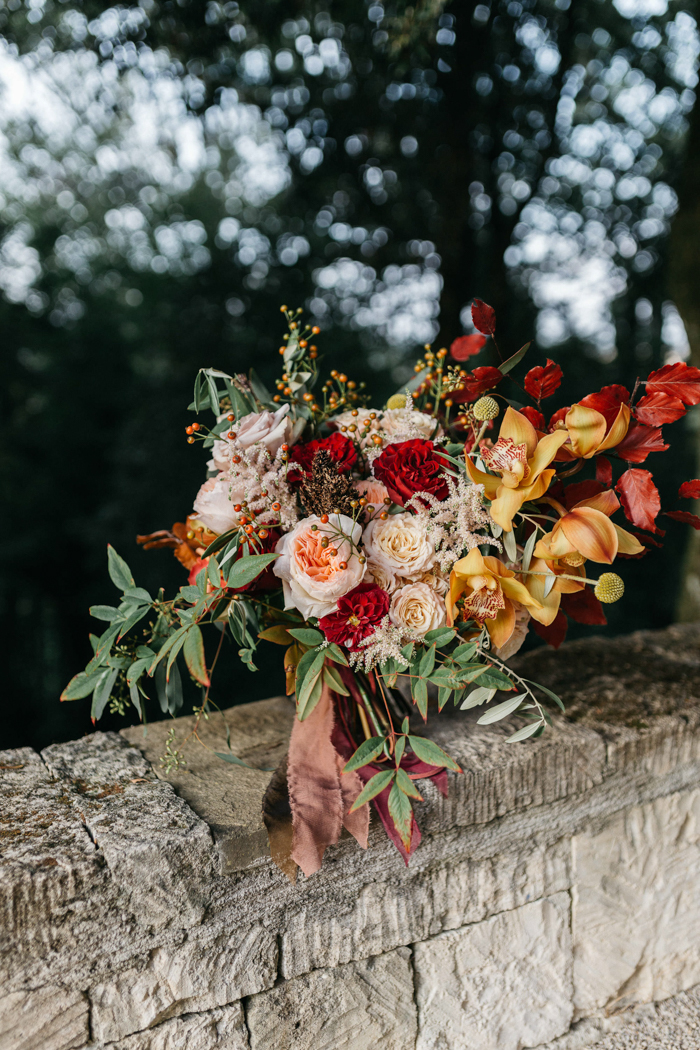 We chose Borgo Pignano because it was low key but elegant and because of the diversity it offered. It had everything from stunning Tuscan hills, to a beautiful forest and a wonderful pool built into rocks. We also were looking for an intimate place that could host all our guests and all our events for the weekend. We did not want to have to leave the property. We wanted it to be like we had gone on a country weekend getaway to someone's home with all of our loved ones.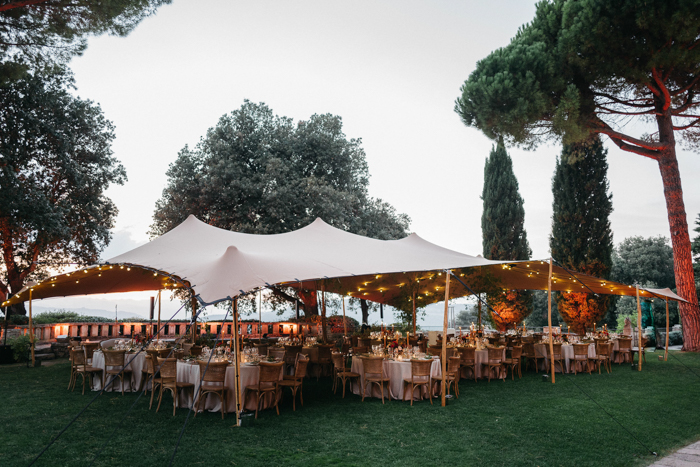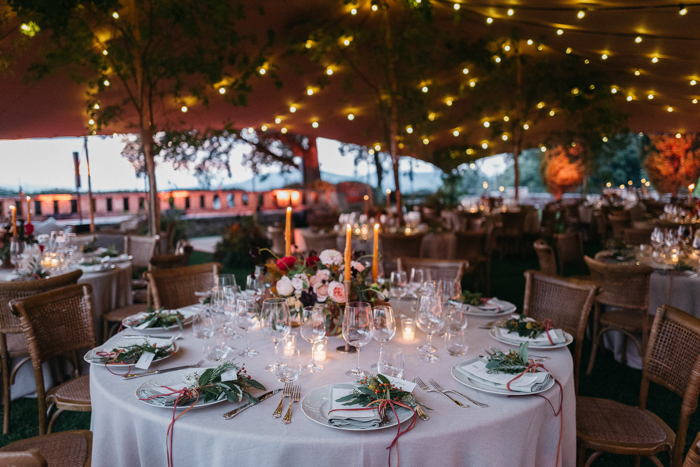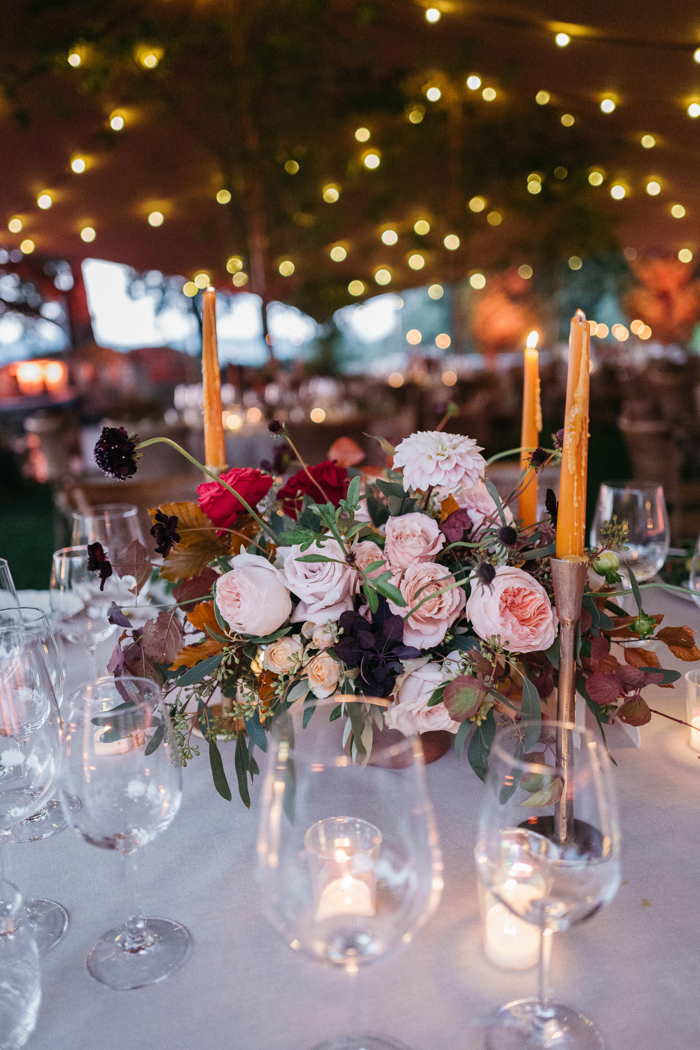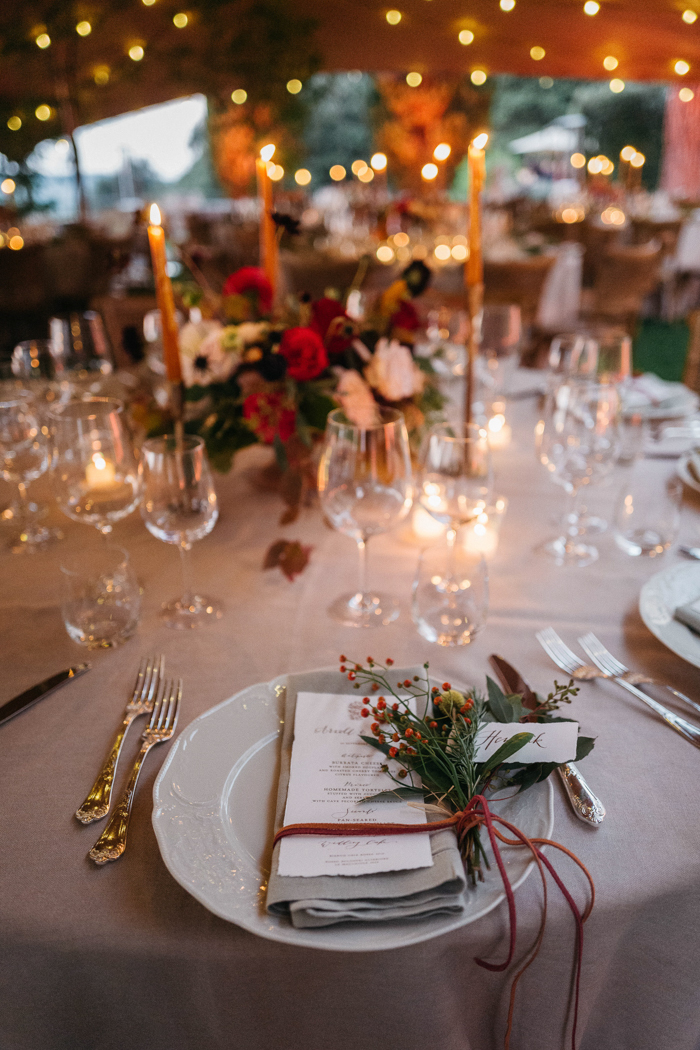 We actually found it a little difficult to choose specific vibe. We liked aspects of each different style of wedding. So we just chose what we liked and felt was true to us without worrying about fitting into a certain style. I believe that creating something genuine for such an important day/weekend is extremely important.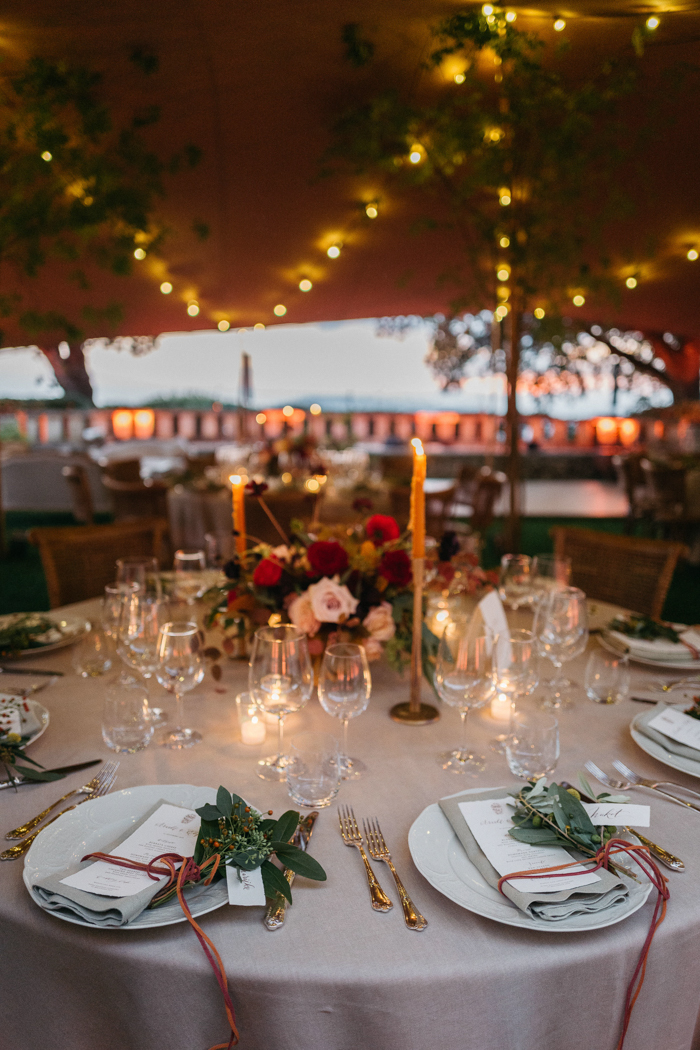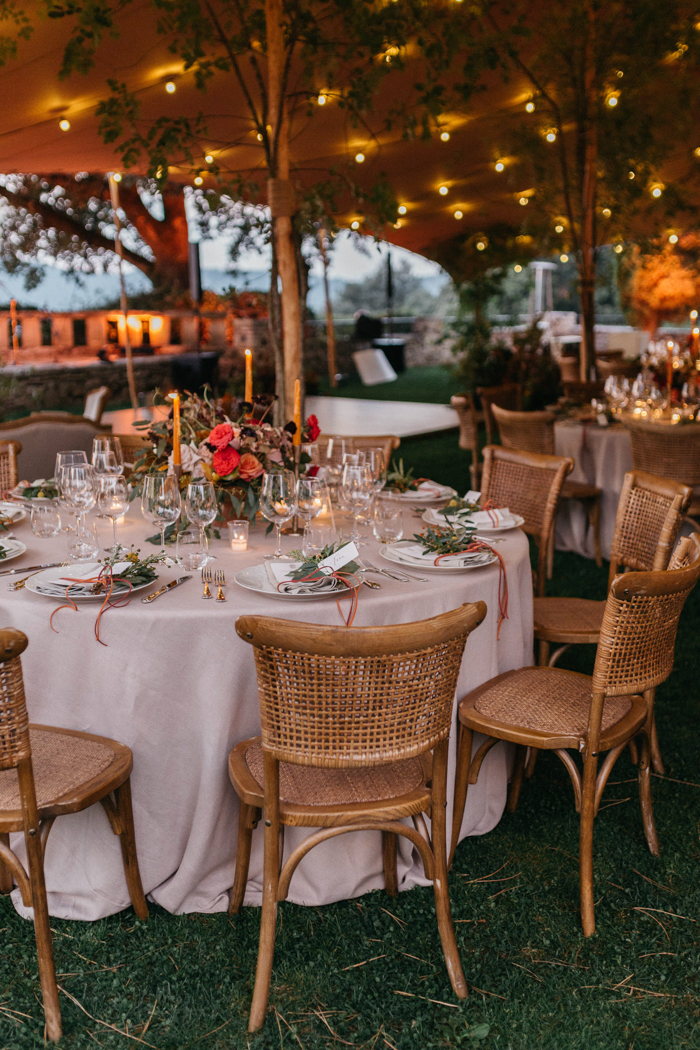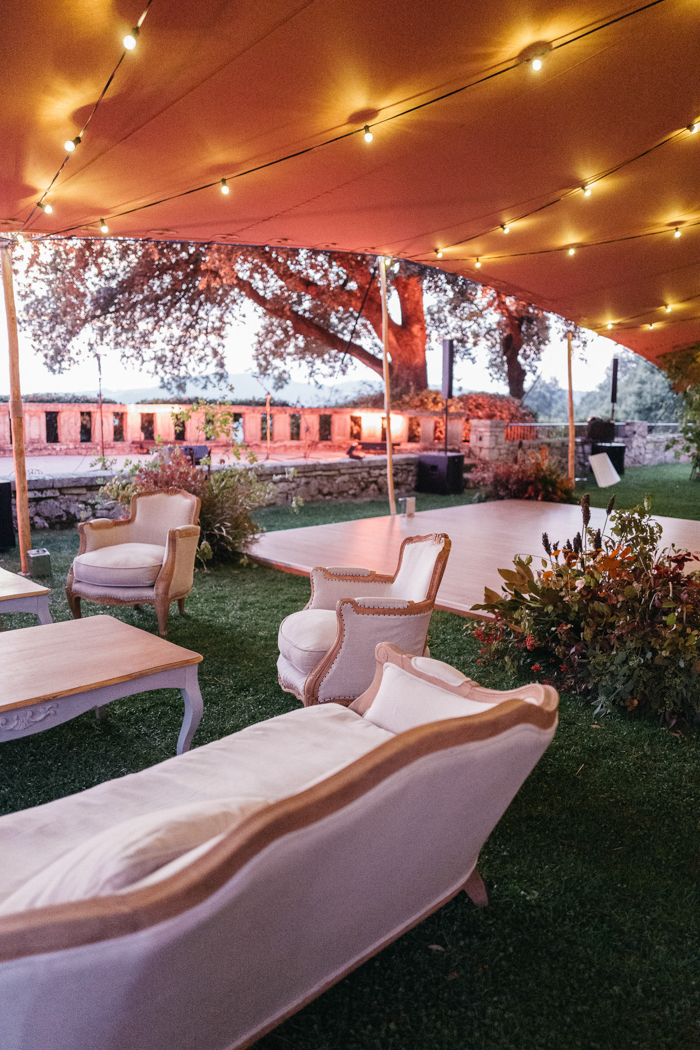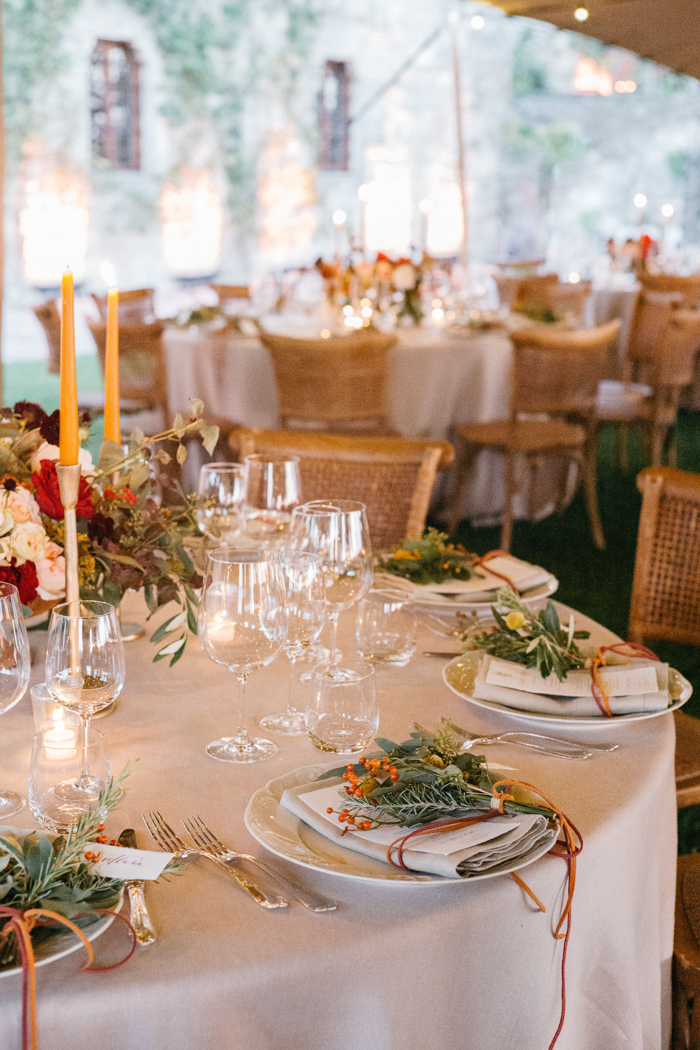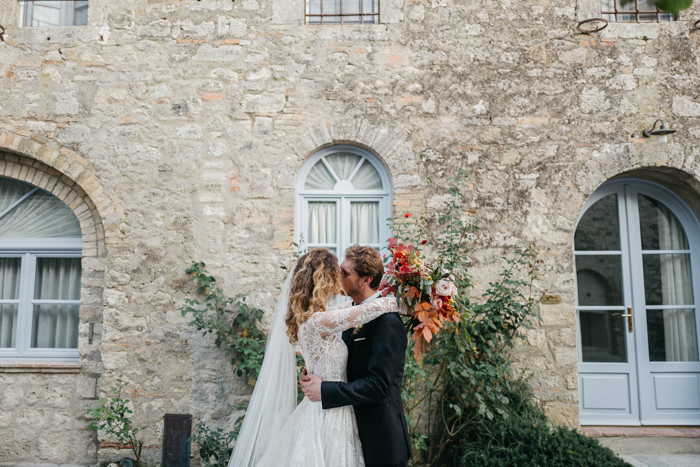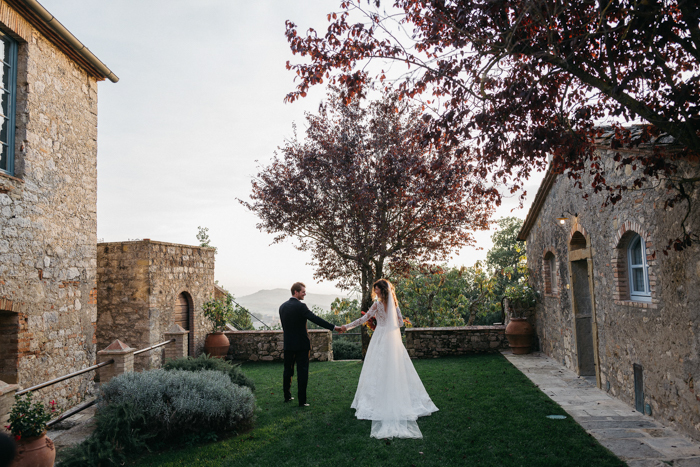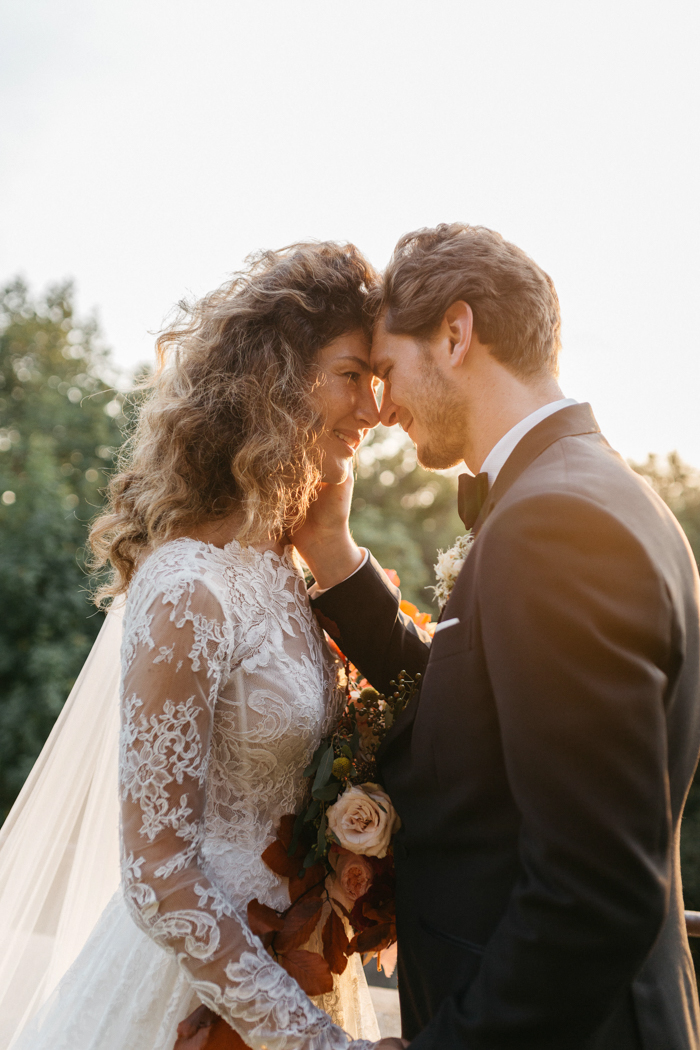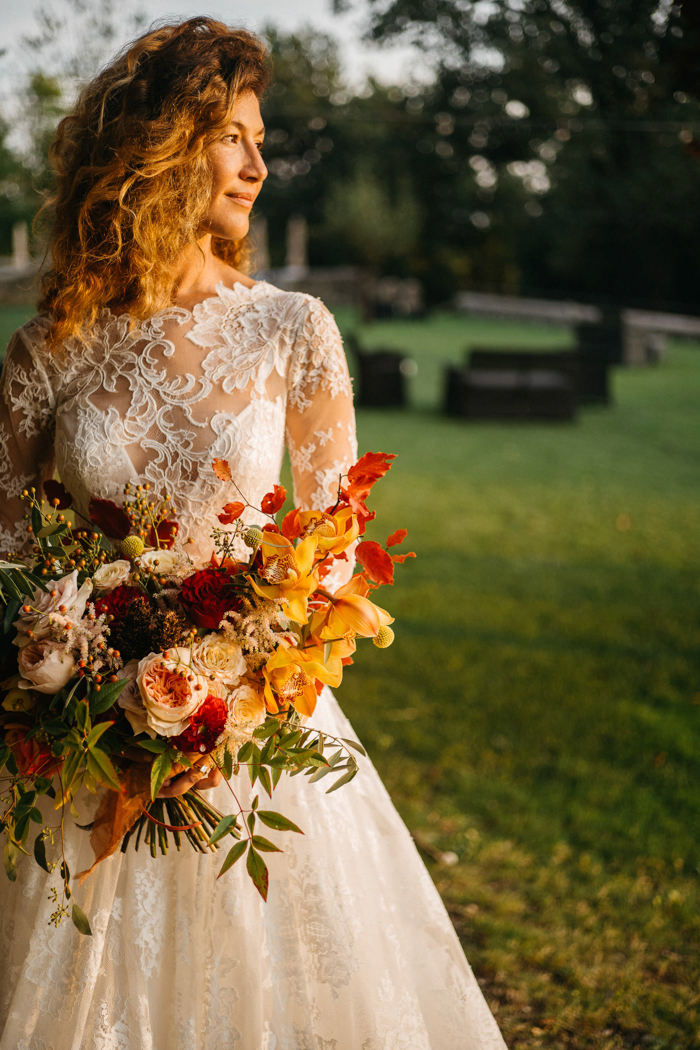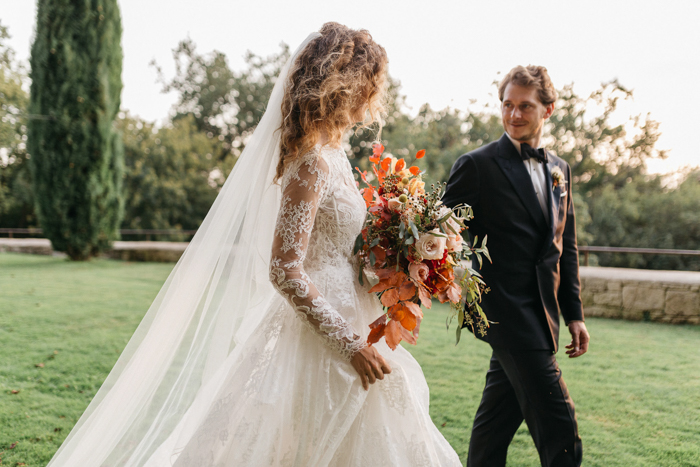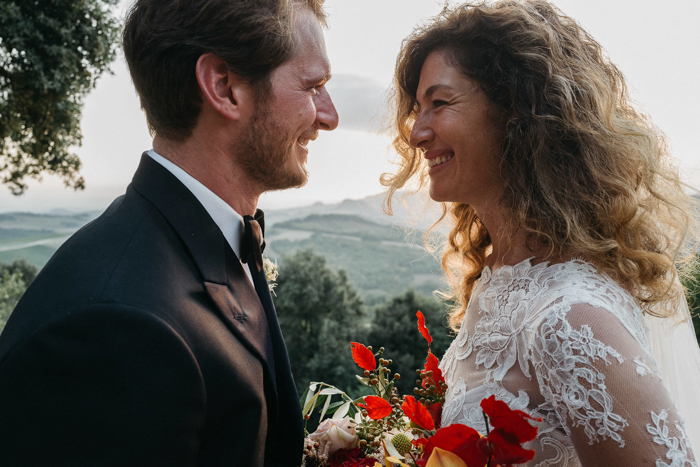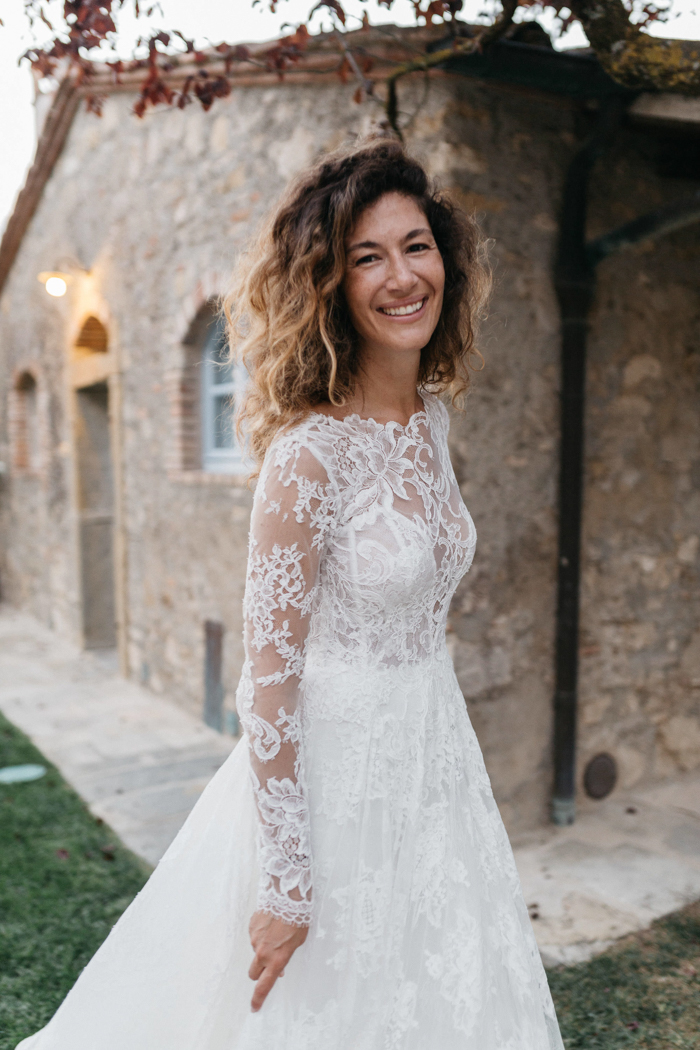 Our photographers were incredible! We met them and instantly loved them as people. Which was a huge help as I was particularly worried about the photos. I am not very photogenic and cannot pose. The best photos taken of me have always been "candid". And I remember thinking our wedding photos will be a disaster because i thought that by definition they ere posed and directed. I have to tell you that apart from the family photos (which is something we asked for), not one of the gorgeous photos were staged. Not one. They asked us to just walk and be natural. Most of the time we barely saw anyone. Everyone was usually concealed behind a bush or tree. Even the closeups were all done with what I am assuming is a strong zoom lens.
We basically took a stroll and circled back to where our guests were having drinks. It was all so painless and happened before we realized that when we were told that it was done, I was quite worried they hadn't gotten anything. Until I saw the photos and I was stunned. It was incredible. Like magic.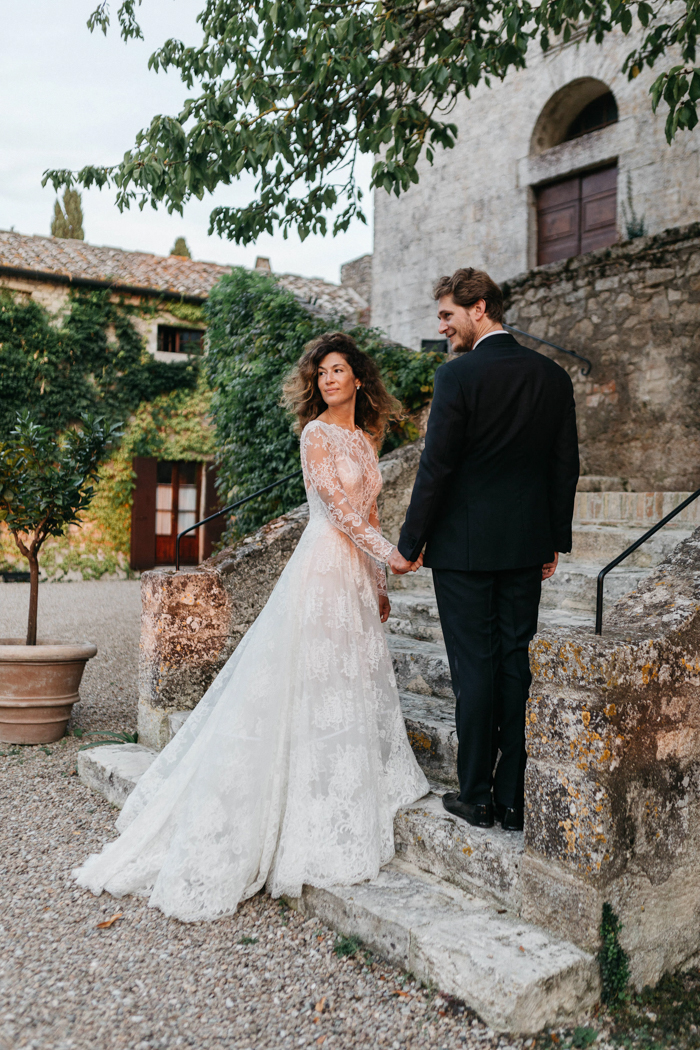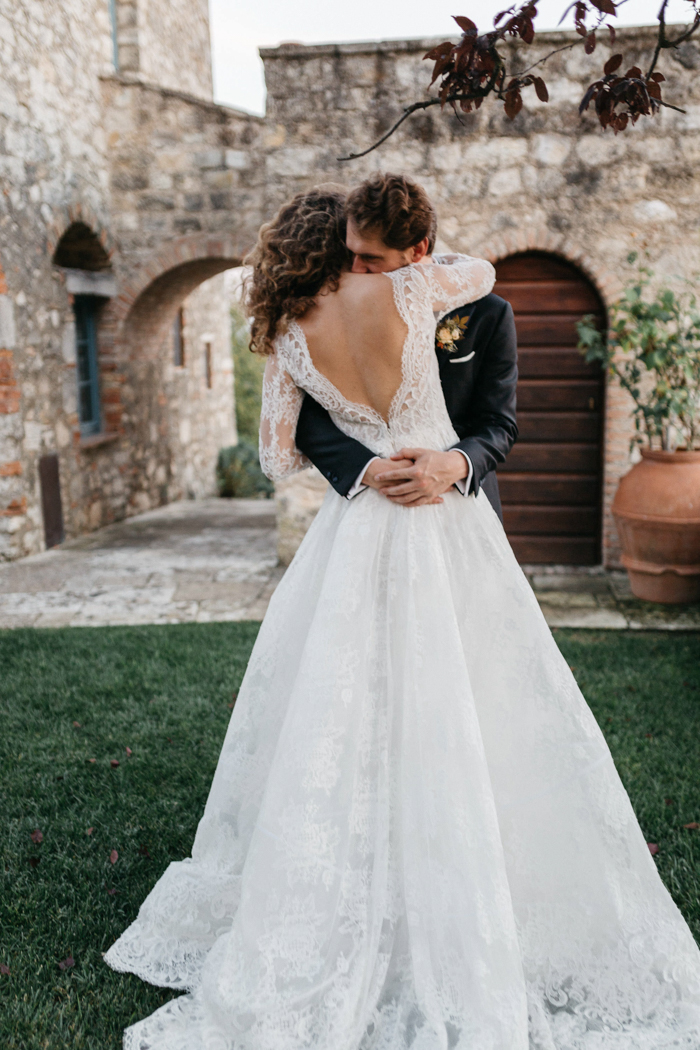 Congratulations to Elif and Arnold! We're feeling extra grateful that Stefano Santucci shared their Borgo Pignano wedding with us at Junebug! Planning your own intimate affair? Maybe a backyard wedding is the perfect venue for you! Check out our ultimate guide to planning backyard wedding.