This unbelievably cute vintage fashion photo shoot from photographer Heather Kincaid celebrates the fun of a bachelorette weekend away, and is full of beauty, fashion and styling ideas that would be perfect for any bride and her bridesmaids, for an engagement party, rehearsal dinner or for a wedding day. The team at Fiore Beauty, one of our super talented Southern California Junebug members, was kind enough to give us the inside scoop on how to get the to-die-for hair and makeup looks used on these four lovely ladies, who are actually real-life best friends living in L.A.! Adorable! Photographed at The London Hotel in Los Angeles, with vintage clothing from Shareen Vintage, tote bags by Darlington Ave, and styling by The Life Styled, this shoot is one pretty piece of eye-candy. Check out more photos, and all the beauty details from Jaimi and the team at Fiore Beauty, below!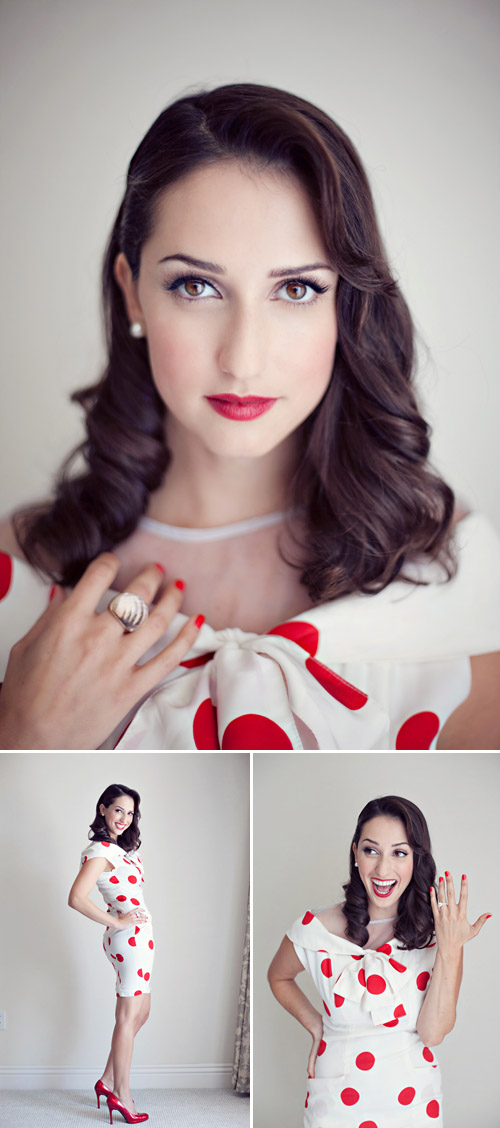 Styled in a retro-inspired red polka-dot dress, Elena's hair was set in pin-curls to achieve the glamorous S-shaped curls and waves. Her makeup was classic with the emphasis on a true red lip. With the focus on her lips, Elena's eyes were kept neutral and simple with a black liquid liner, and no shadow or liner underneath the eye, but with plenty of individual false lashes. Elena's classic red lips were matched with a classic red polish on her nails, from OPI, called "O'Hare and Nails Look Great".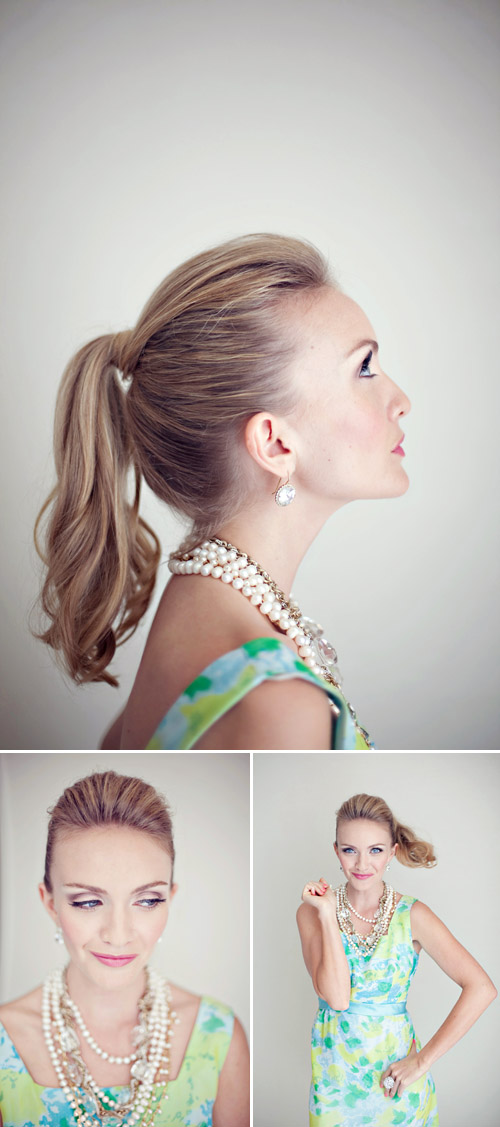 For Mimi's hair, the team at Fiore Beauty did a polished, flirty ponytail – the perfect dressed up version of an everyday favorite. To do this, they gave Mimi some good height in the front and some piecey curls throughout, and finished by making sure it was smooth and free of all fly-aways. Mimi's big, beautiful blue eyes were emphasized with a very defined, pearly, warm gray crease and a light lid. Her eyes were lined with a very, very fine liquid liner to accentuate her lash line while still keeping the look very clean.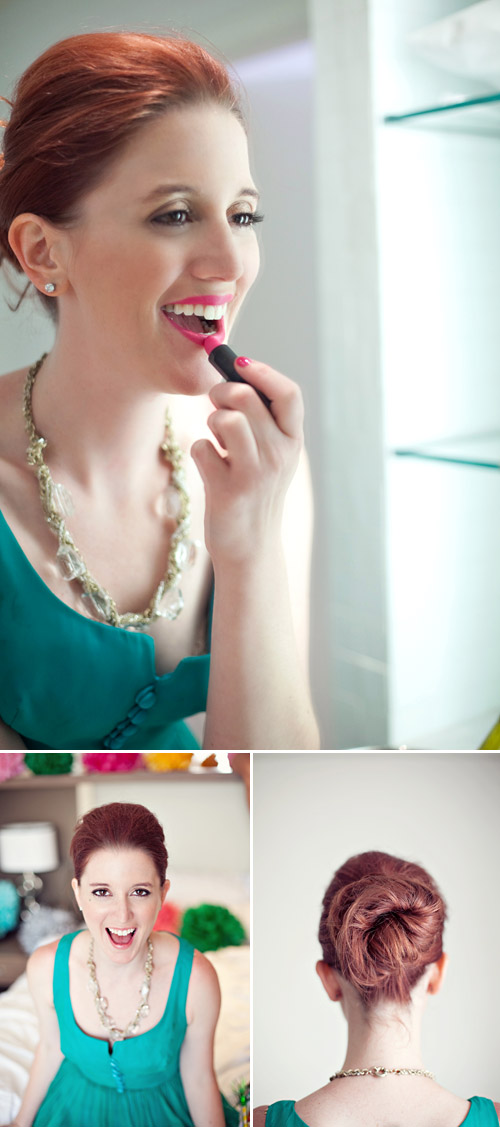 Cat's look was the softest of the four, but topped off with a bright, poppy, pigmented lip. For such an intense color, Jaimi at Fiore Beauty says the lip color should be one with a suede finish. On Cat is one of Jaimi's favorites, Schiap by NARS. Cat's hair was pulled back into a loose, organic bun, without too much structure, letting the lip color take center stage.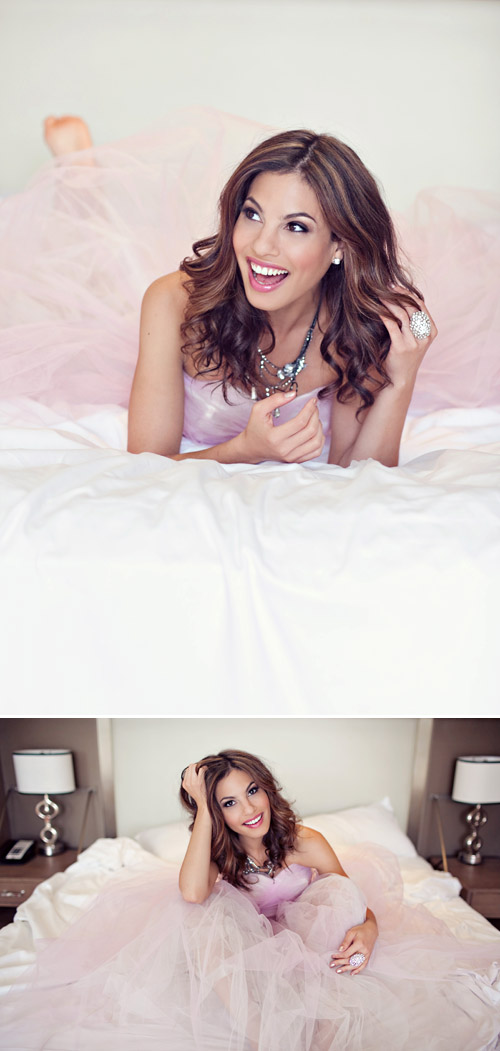 Suzy's look centered around a sexy, smoky eye. The key, says Jaimi, is for the shadow to be darkest at the lash-line, blending lighter as you get closer to the lid. Her eye is lined around in black, more heavily on top, and blended out a bit on the outside corners. A neutral shimmer was added to her mid-lid, and a bright highlighter under the brow. The team gave Suzy a bright pink lip using Pink Poodle by MAC, keeping it sheer to coincide with such a dramatic eye.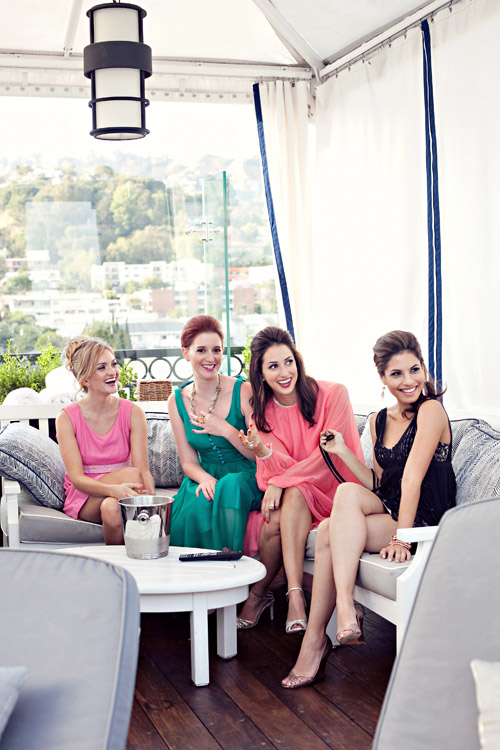 Thanks so much to Heather Kincaid Photography, Fiore Beauty, The London Hotel, Shareen Vintage, Darlington Ave and The Life Styled for sharing your gorgeous work with us all!