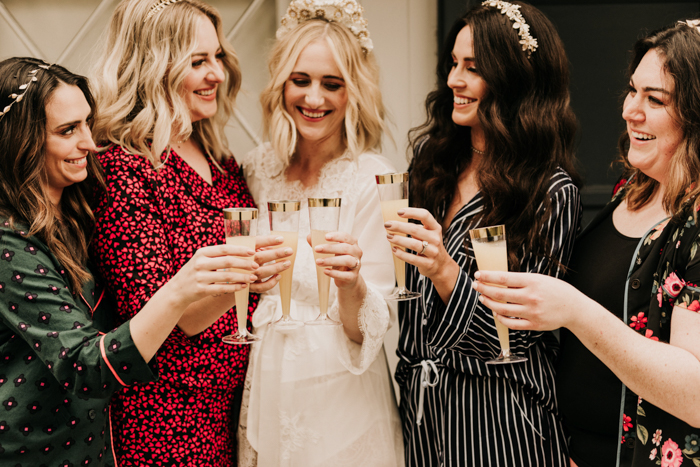 photo by Wanderlust Creatives
Feeling overwhelmed by what to wear for your bachelorette weekend? We've got you, babe! This is your chance to shine as the bride in white all weekend long, from morning yoga to bar hopping at night. Your winery tour guide won't have to wonder who's getting hitched when you roll up with your squad wearing one of these all-white outfits!
We've picked out all the bachelorette outfits you need for every event of your big weekend:
Little white dresses for going out
White swimsuits and cover-ups
Casual white dresses for daytime
White active and lounge wear
Get your cart ready — it's time to go shopping!
Girls Night Out
Whether your bachelorette is taking place over the course of a weekend or just one day, you're likely hitting the town with your girls. These LWDs (little white dresses) will take you from dinner at that new spot you've been stalking on Instagram to dancing at your favorite club to karaoke or anywhere else the night might take you!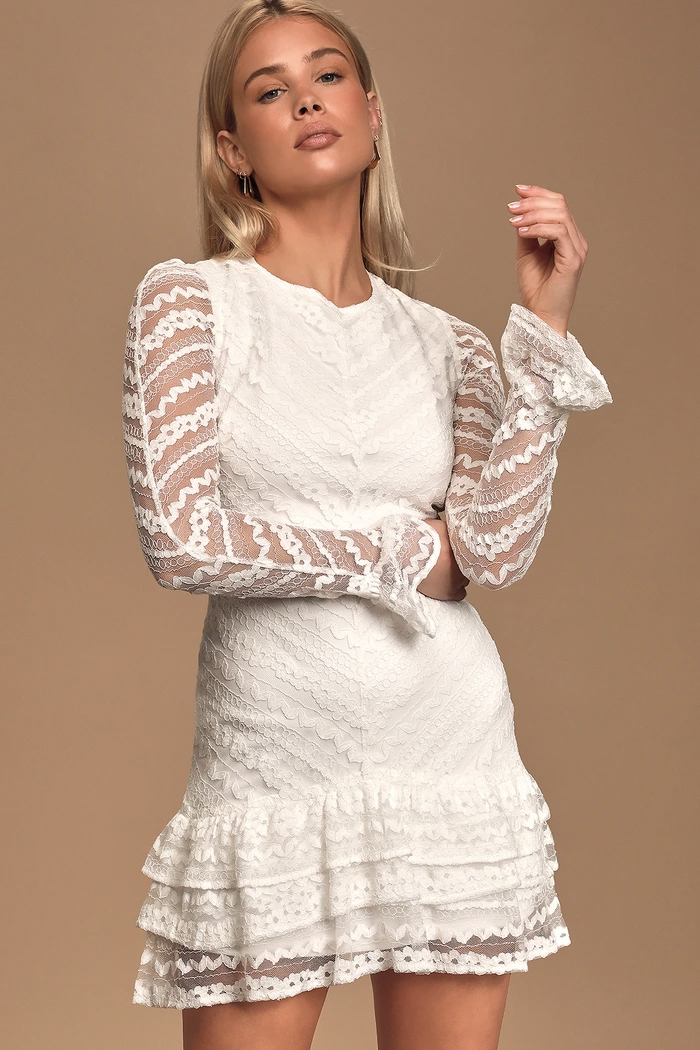 Call You Over White Lace Long Sleeve Tiered Ruffled Mini Dress via Lulu's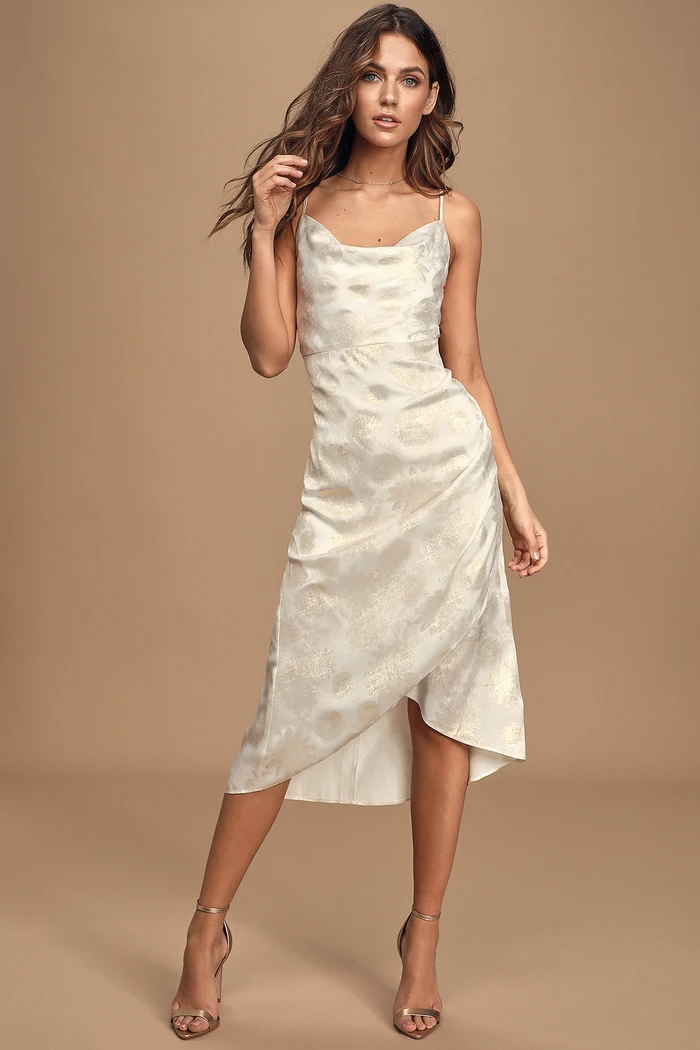 Garden Walks White and Gold Floral Print Midi Slip Dress via Lulu's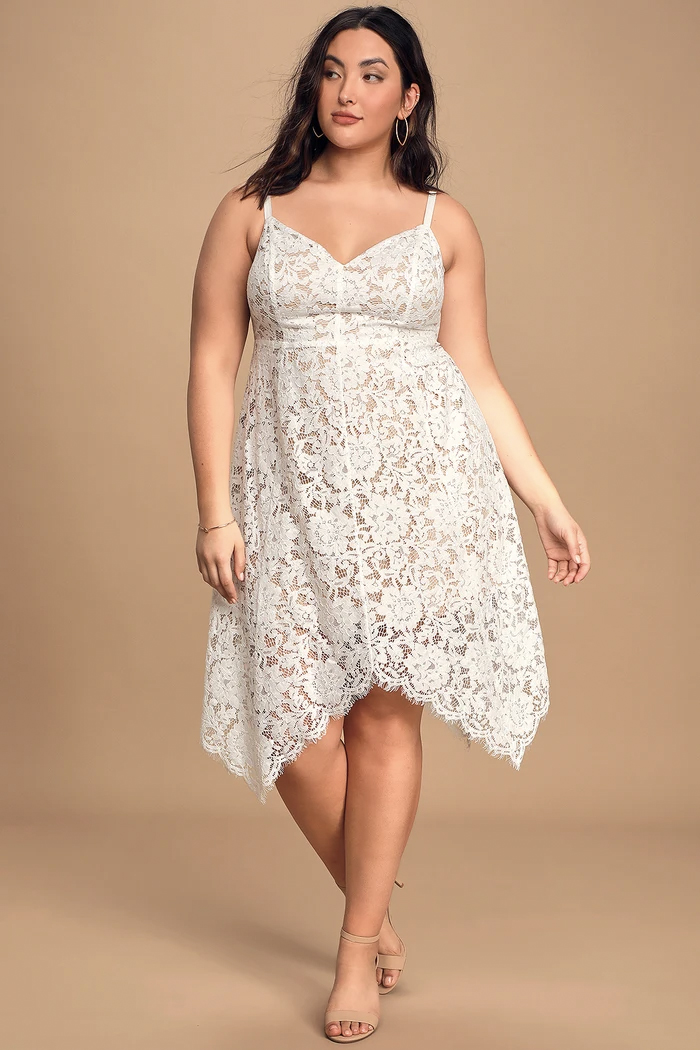 One Wish White Lace Midi Dress via Lulu's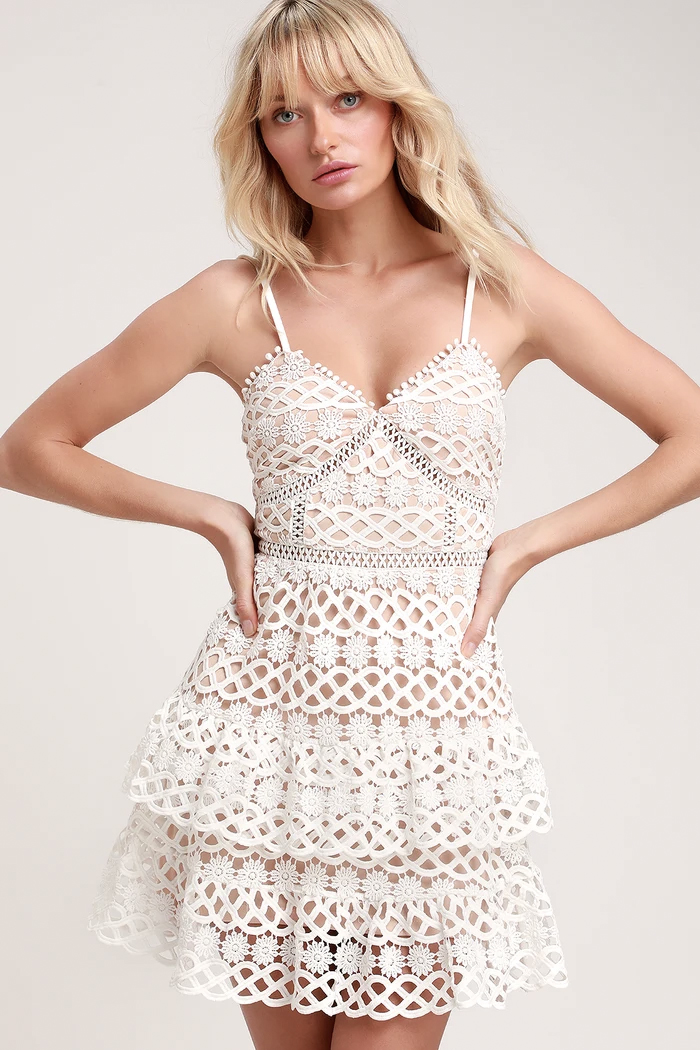 Beauty and Lace White and Nude Crochet Lace Mini Dress via Lulu's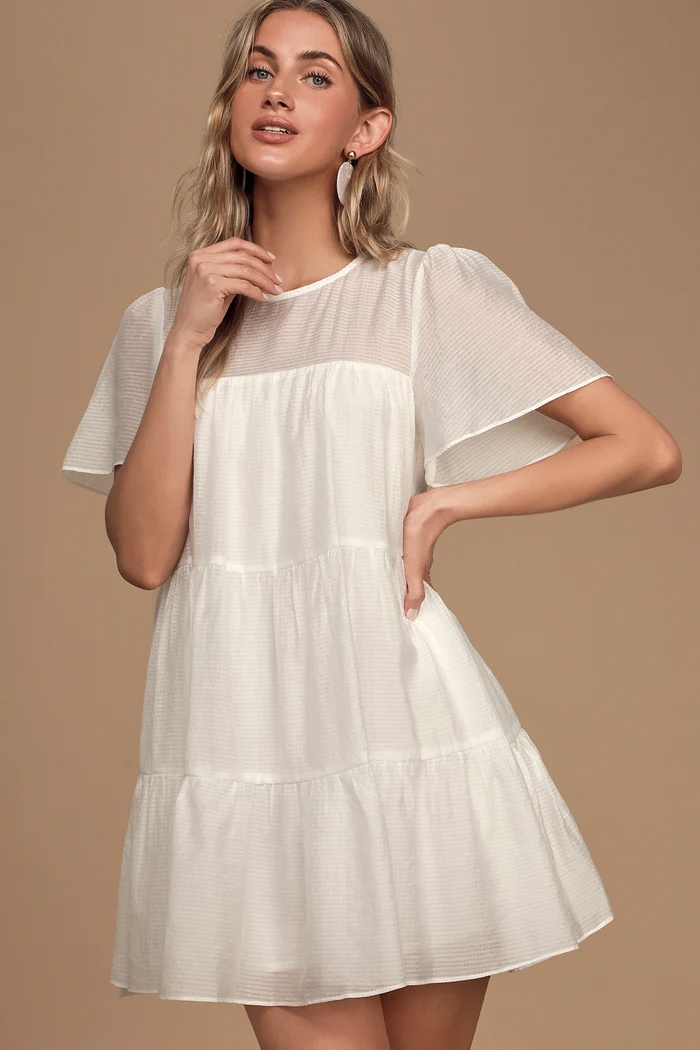 Tier We Go White Tiered Short Sleeve Mini Dress via Lulu's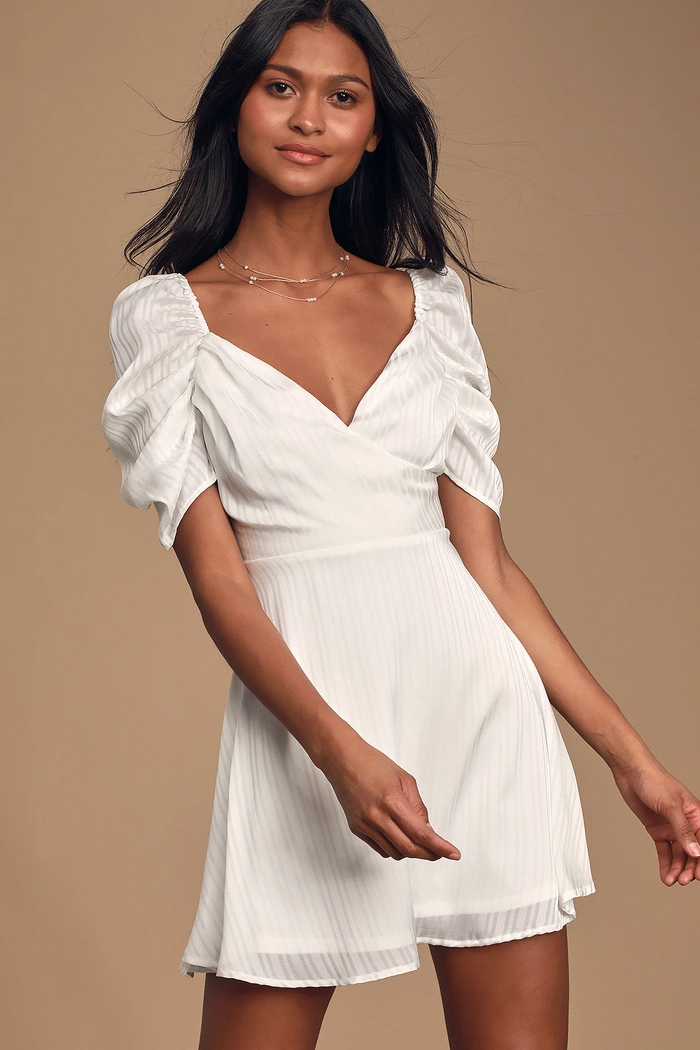 Dance After Dark White Satin Striped Skater Dress via Lulu's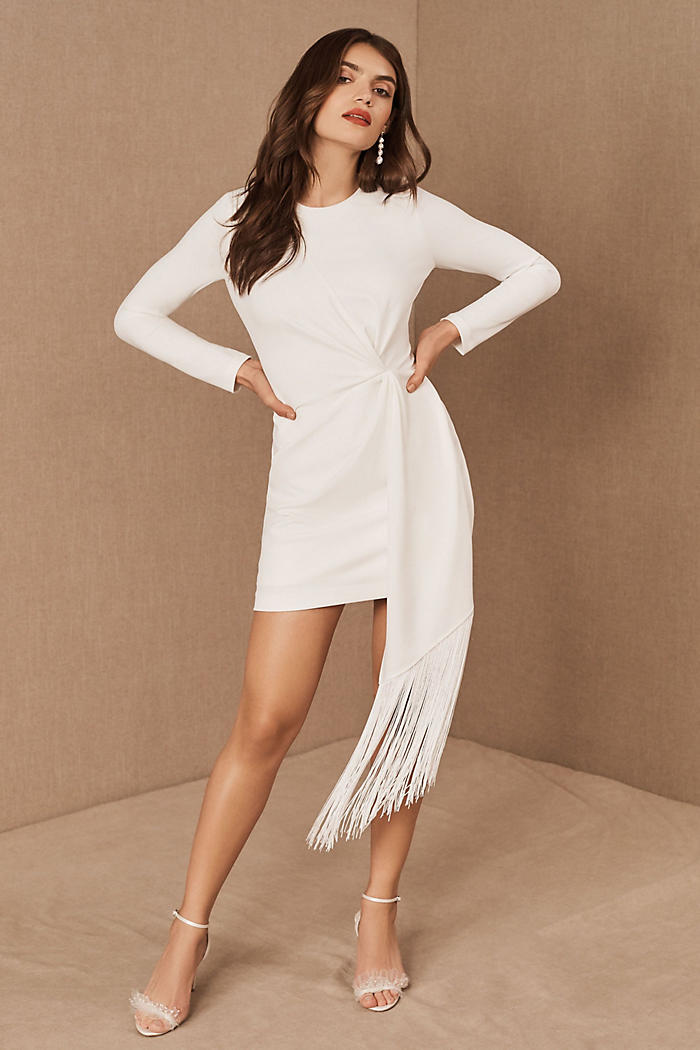 Eline Dress via Anthropologie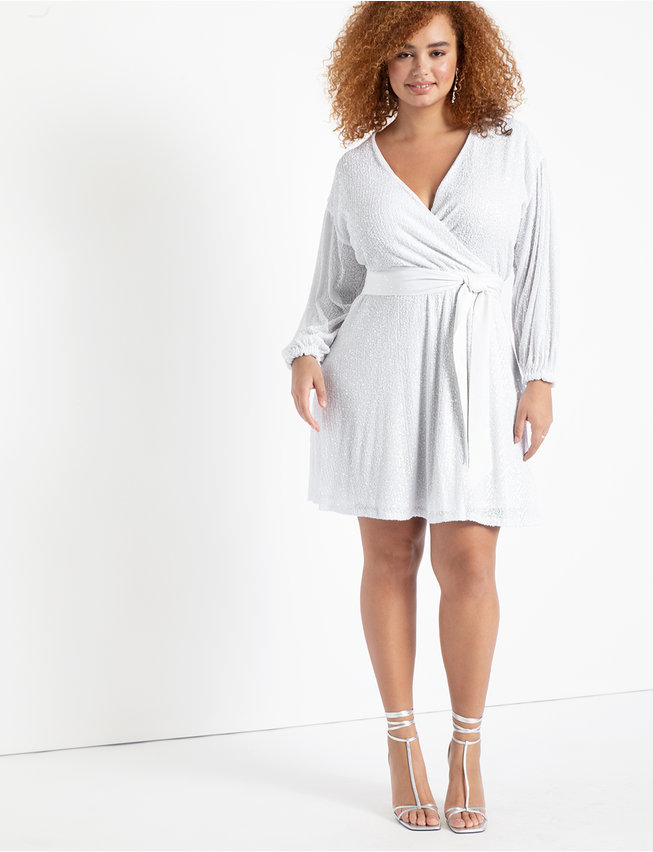 Belted Sequin Wrap Dress via Eloquii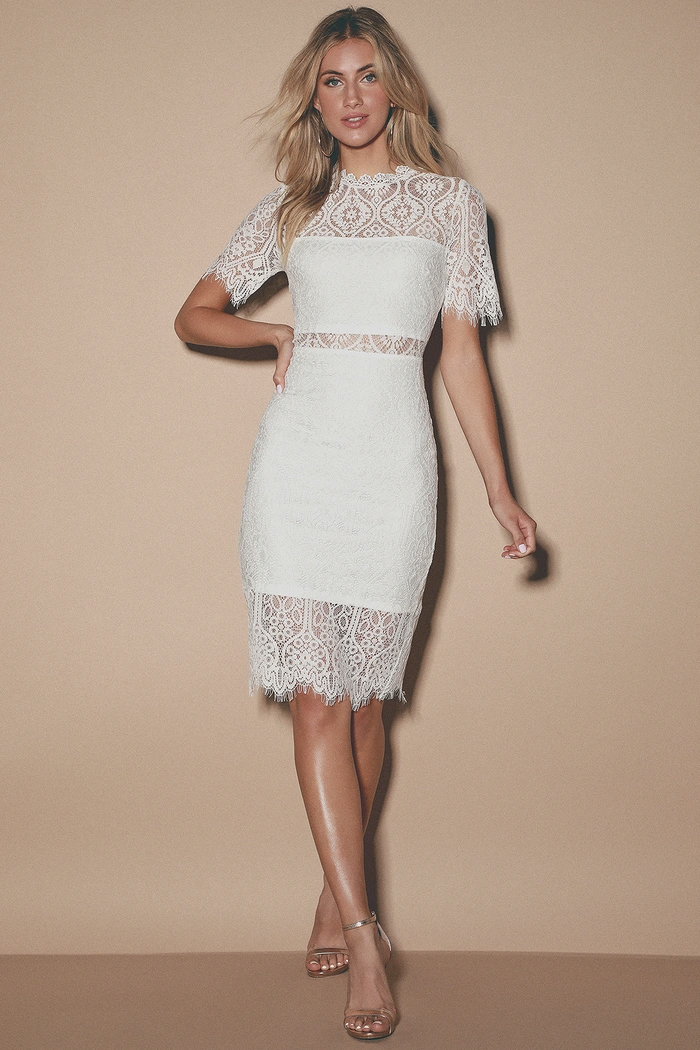 Remarkable White Lace Dress via Lulu's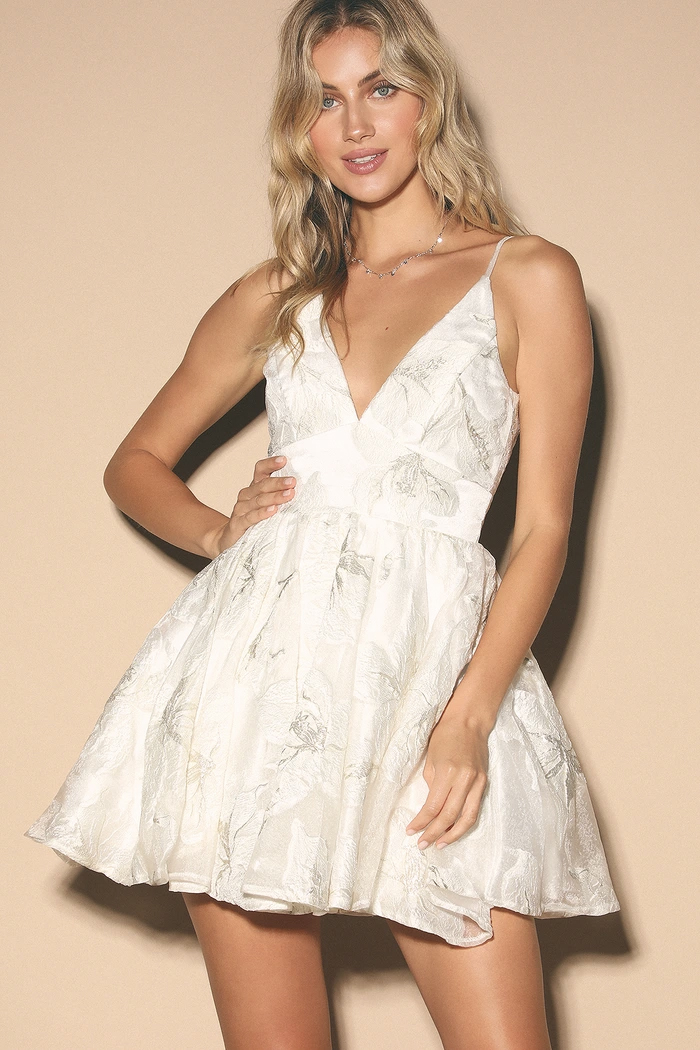 Feel Like This Forever White Embroidered Skater Dress via Lulu's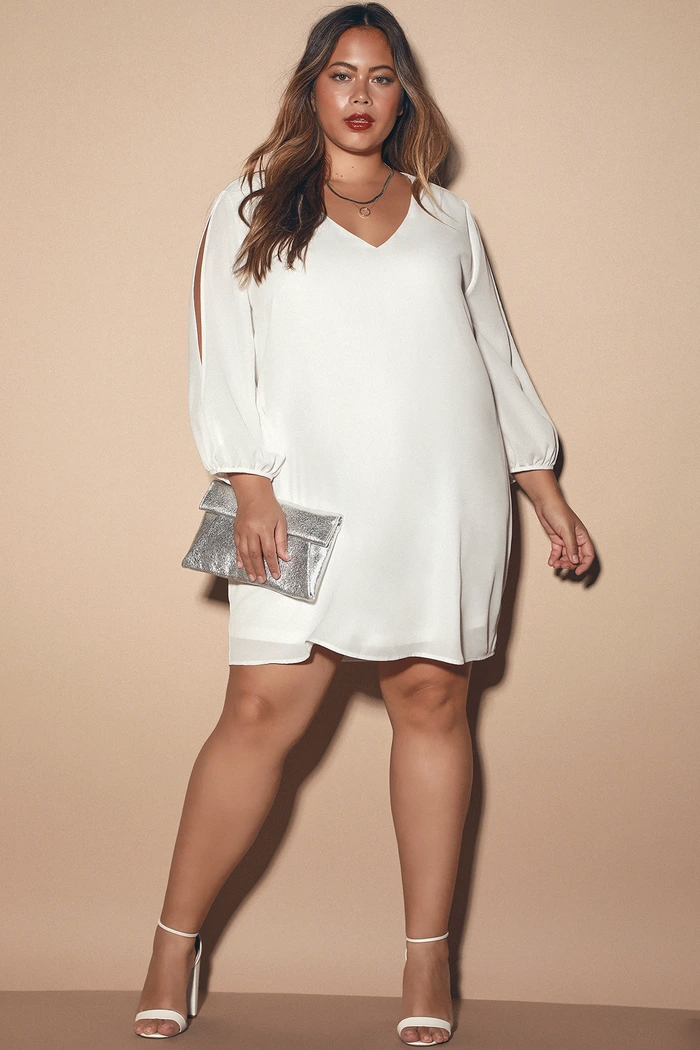 Shifting Dears Ivory Long Sleeve Dress via Lulu's
By the Pool
A dream bachelorette weekend includes a dip in the pool, hot tub, or ocean and we want you to be prepared! Feel like a bride even when poolside in one of these white swimsuits or cover ups (or both!). Besides, haven't you been saying you wanted a new suit this summer anyway?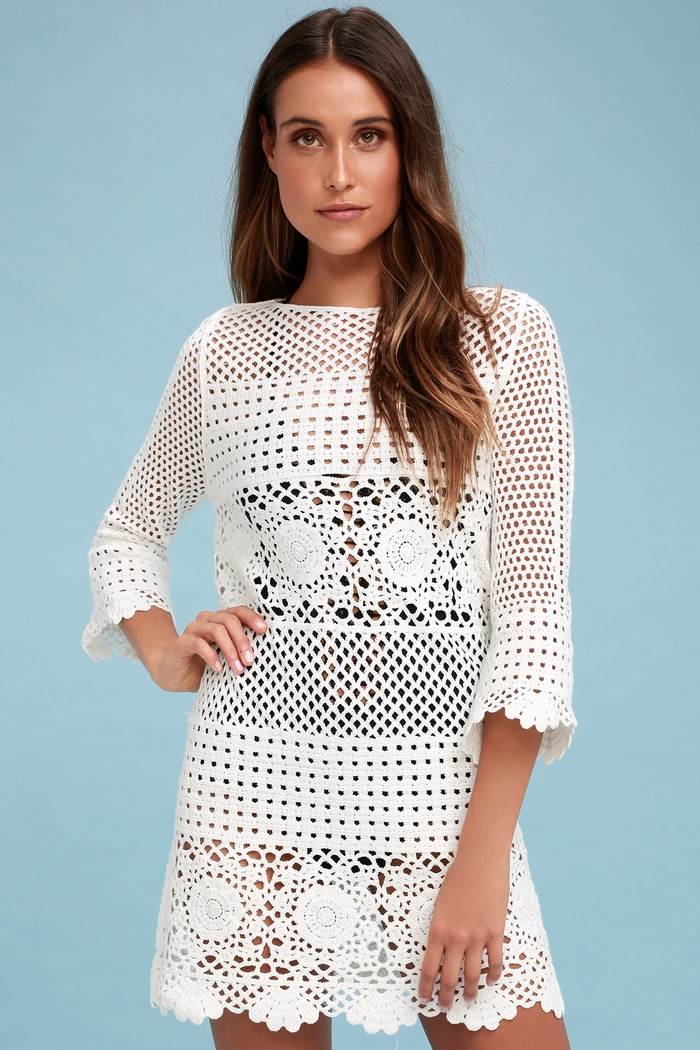 Willow Off White Crochet Swim Cover-Up via Lulu's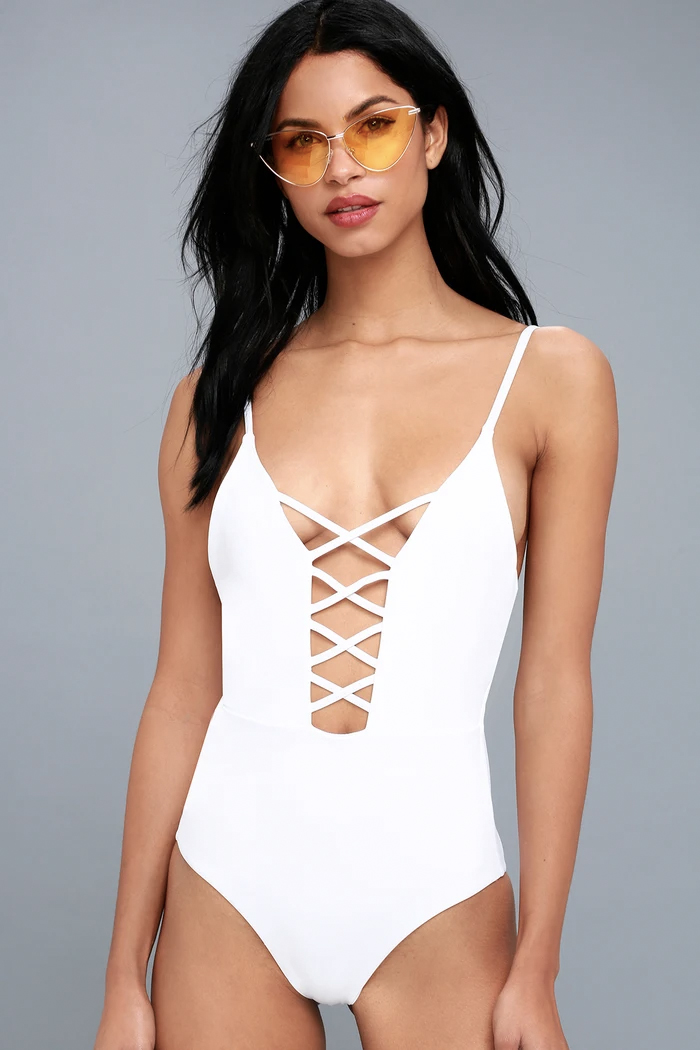 Myrtle Beach White Lace-Up One Piece Swimsuit via Lulu's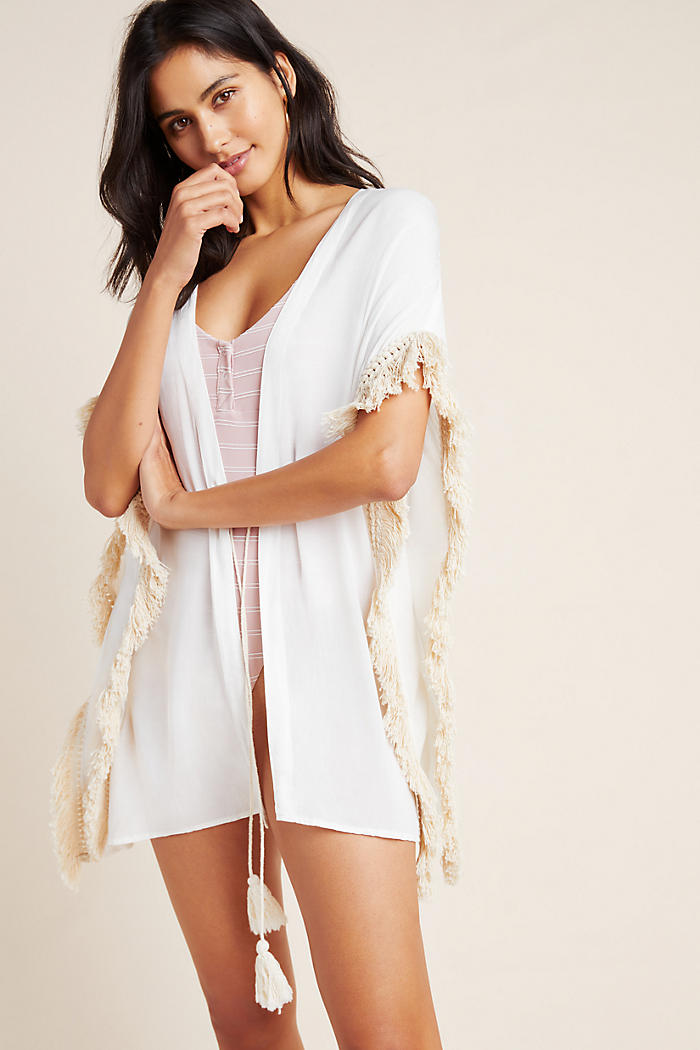 Malai Maya Fringed Kimono via Anthropologie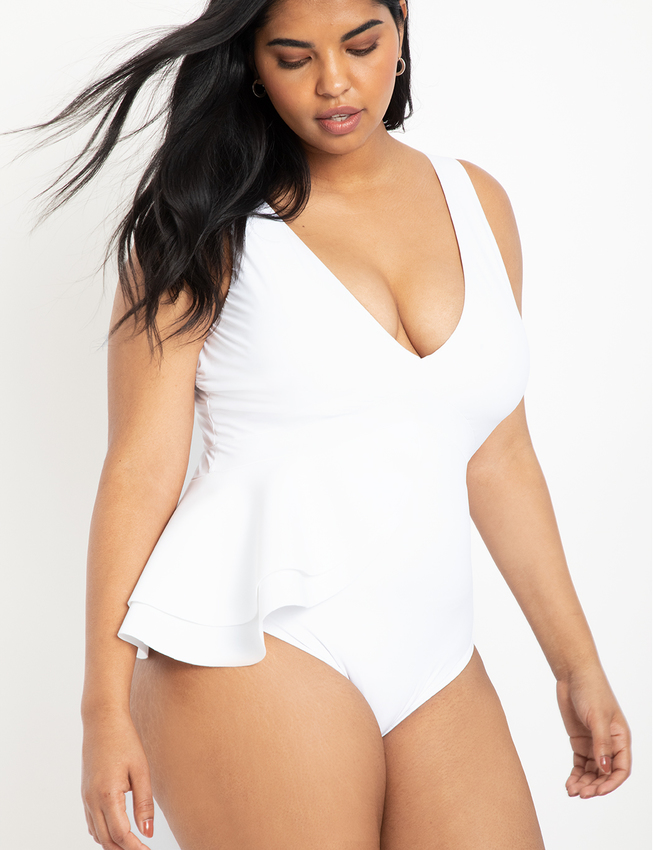 Asymmetric Peplum Swimsuit via Eloquii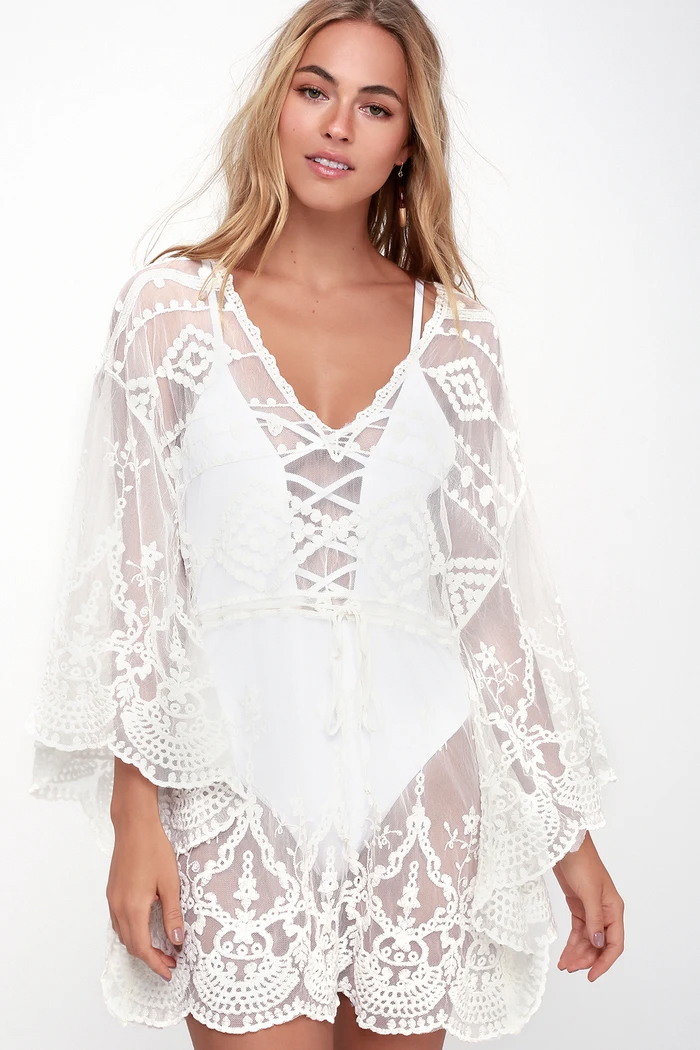 Desert Isle White Crochet Lace Swim Cover-Up via Lulu's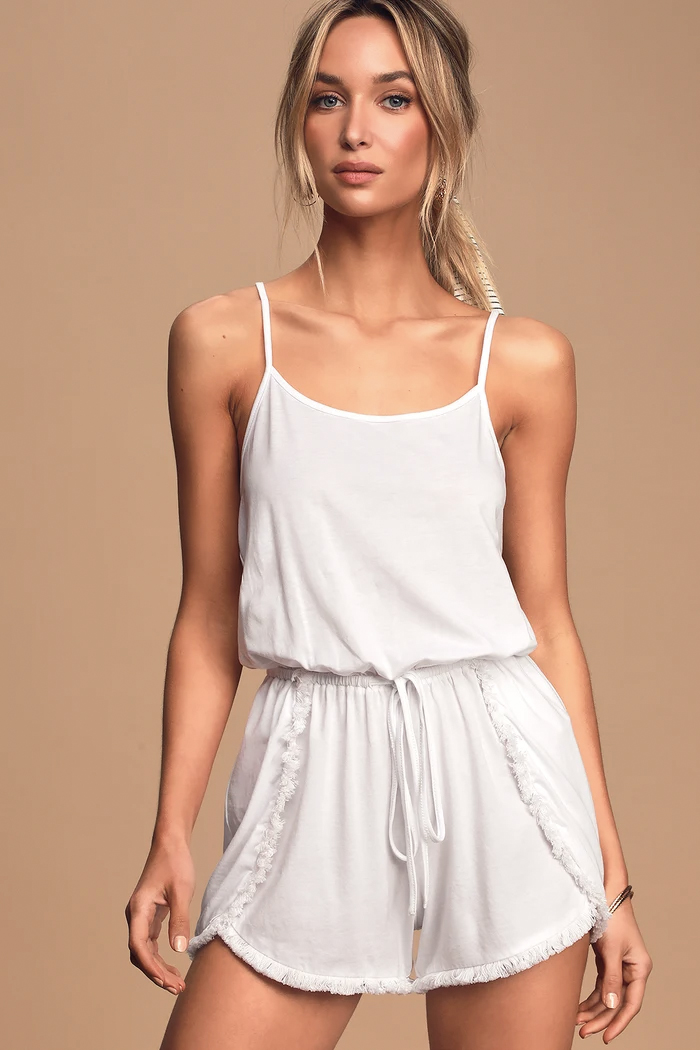 Minorca White Romper via Lulu's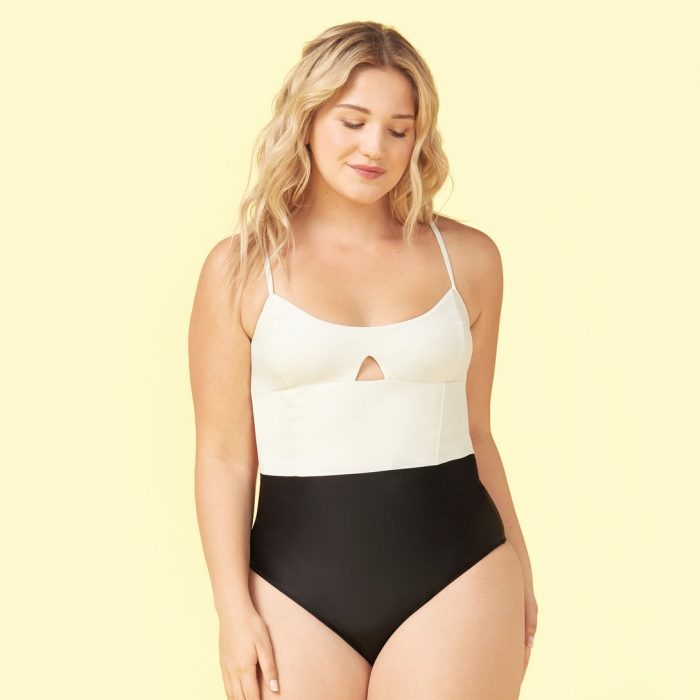 The Swan Dive Swimsuit via Summersalt
Daytime Activities
Whether you're going on a wine or whiskey tour, getting your tarot read, or exploring a new city, you can remind everyone who's the bride in a casual white dress. We've rounded up a few of our favorite mini, midi, and maxi length white dresses you'll feel special in for you big weekend but totally be able to wear again!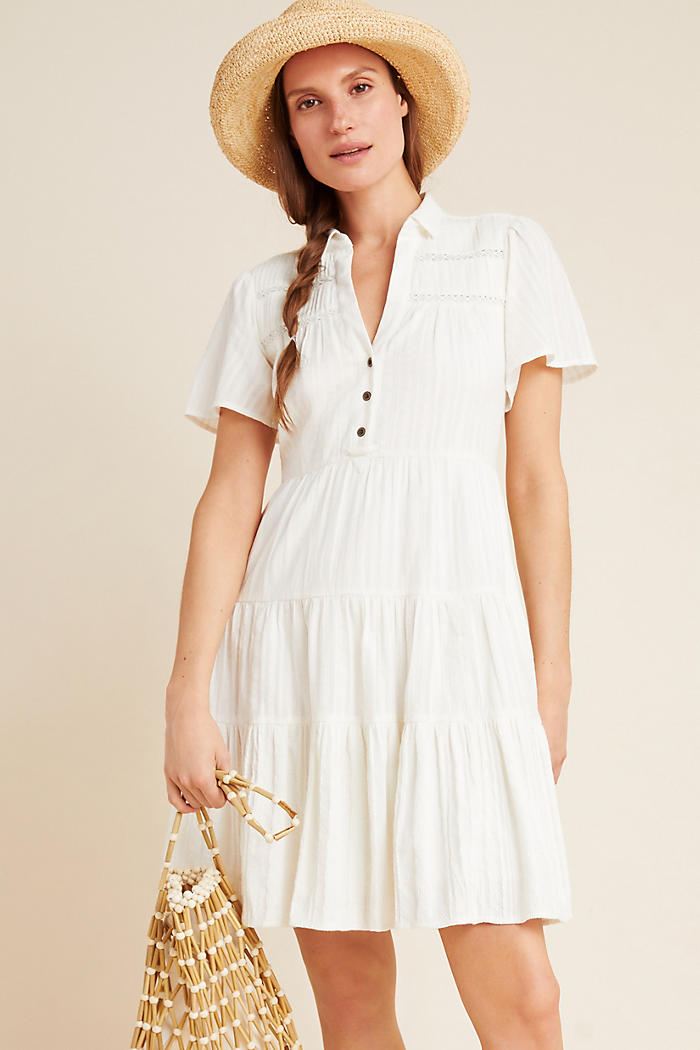 Georgina Tiered Shirtdress via Anthropologie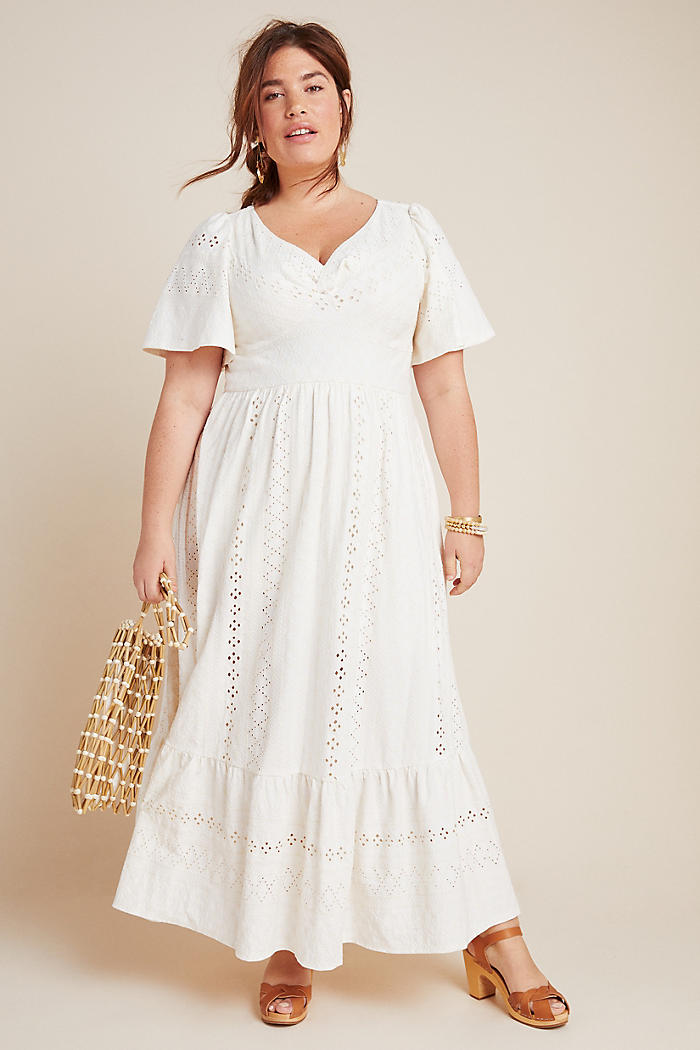 Rochelle Eyelet Maxi Dress via Anthropologie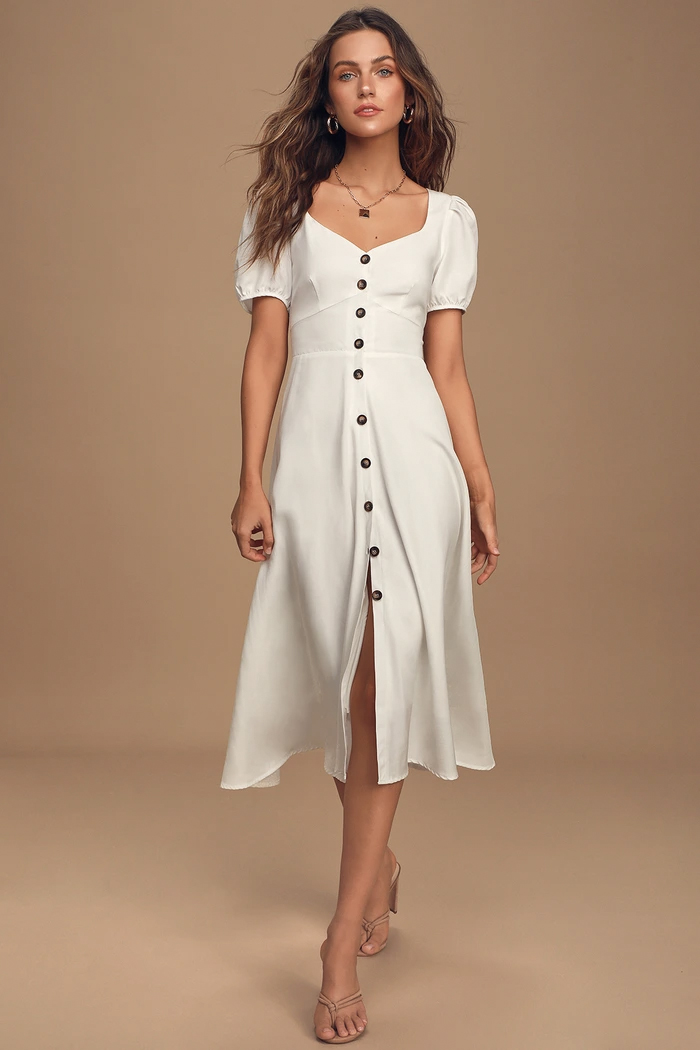 Pippa White Puff Sleeve Button Front Midi Dress via Lulu's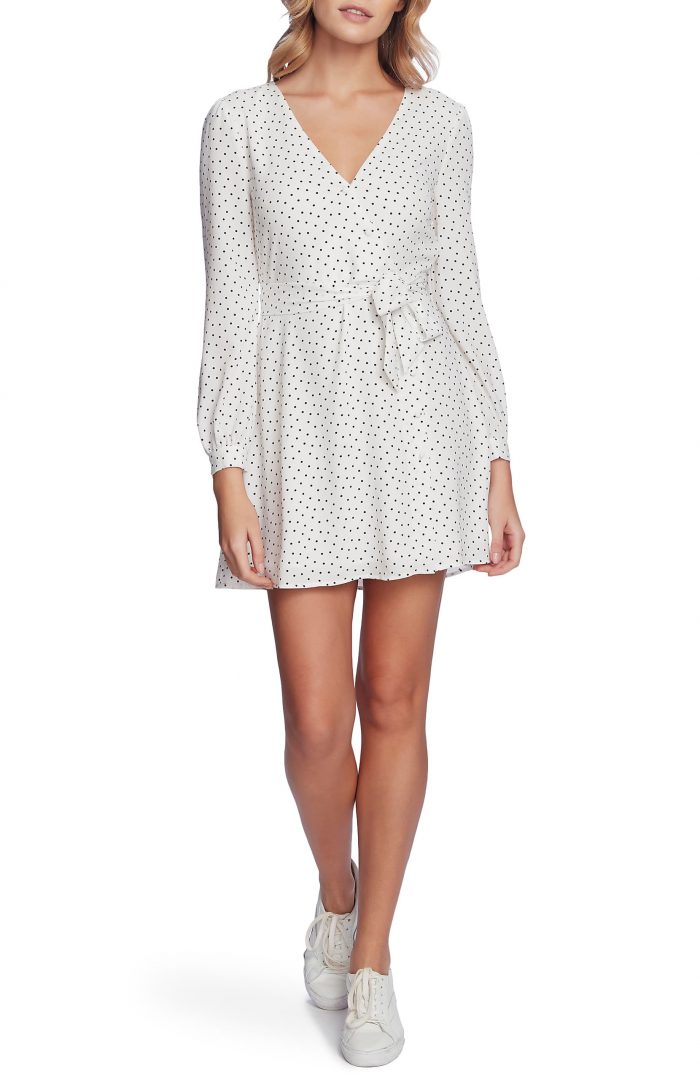 Vintage Scatter Dot Wrap Front Long Sleeve Dress via Nordstrom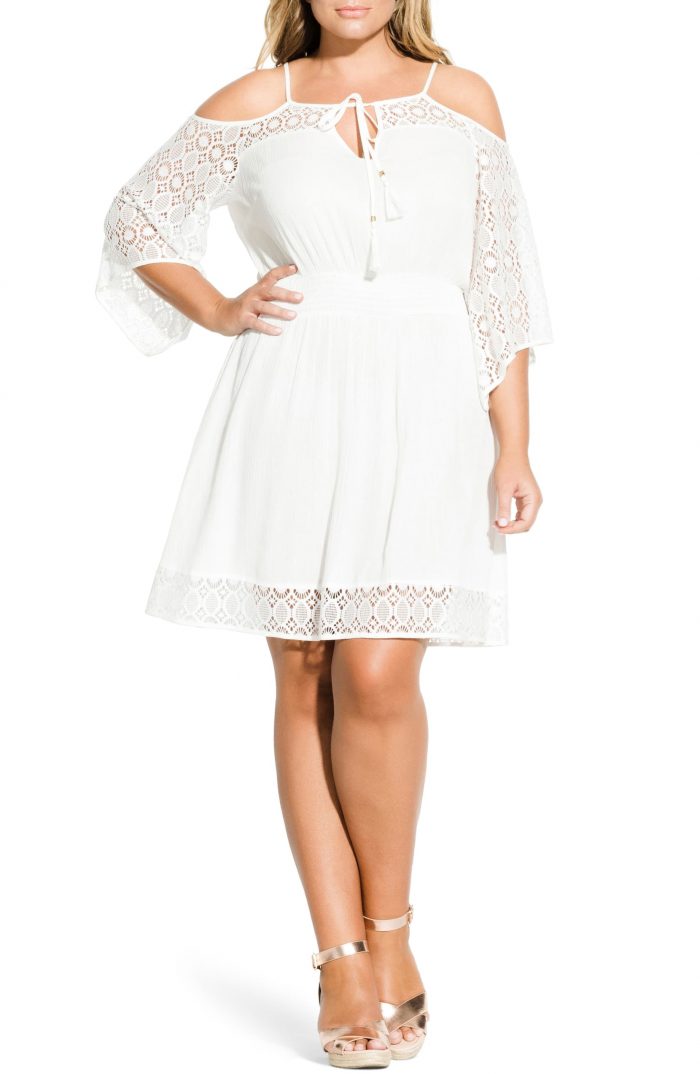 City Chic Crochet Cold Shoulder Dress via Nordstrom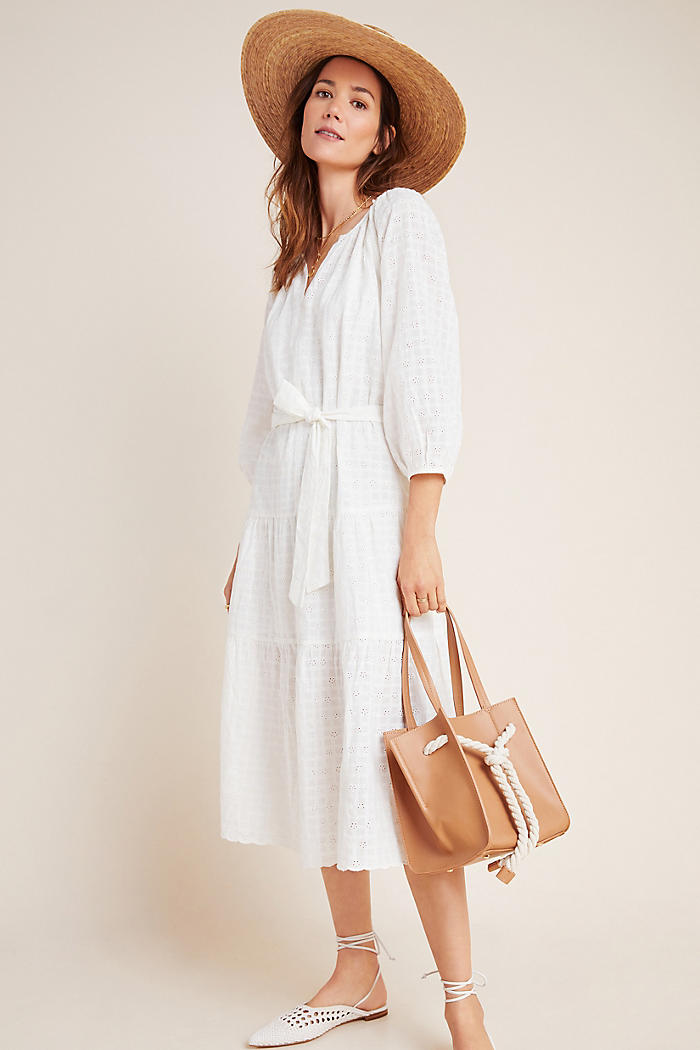 Katrina Eyelet Midi Dress via Anthropologie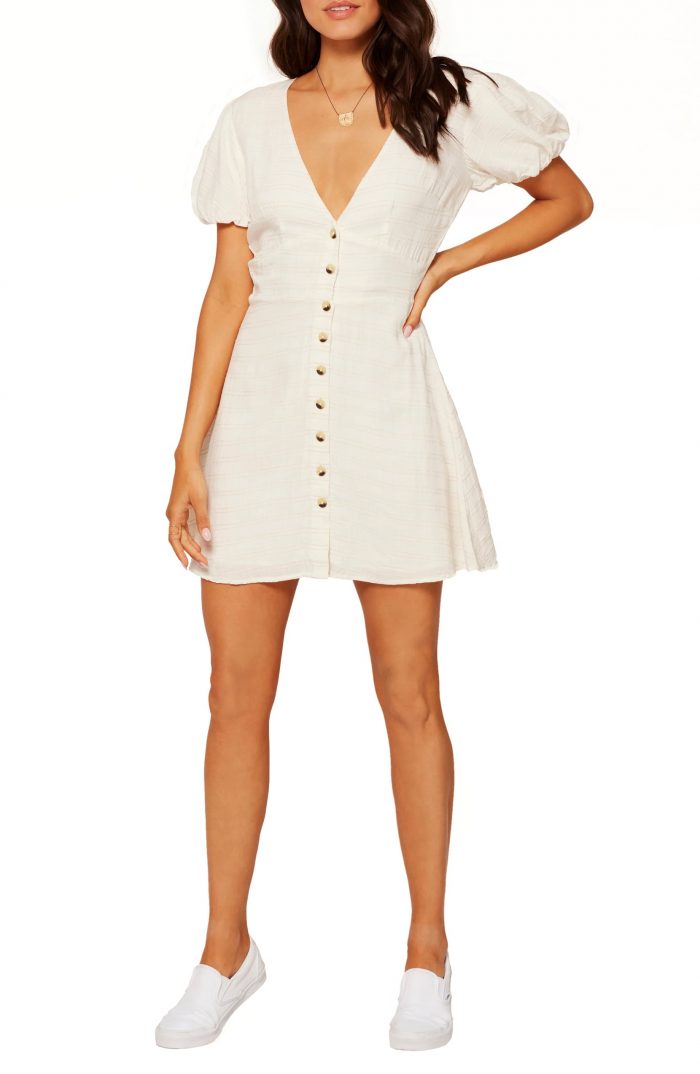 L Space Sabrina Puff Sleeve Cover-Up Minidress via Nordstrom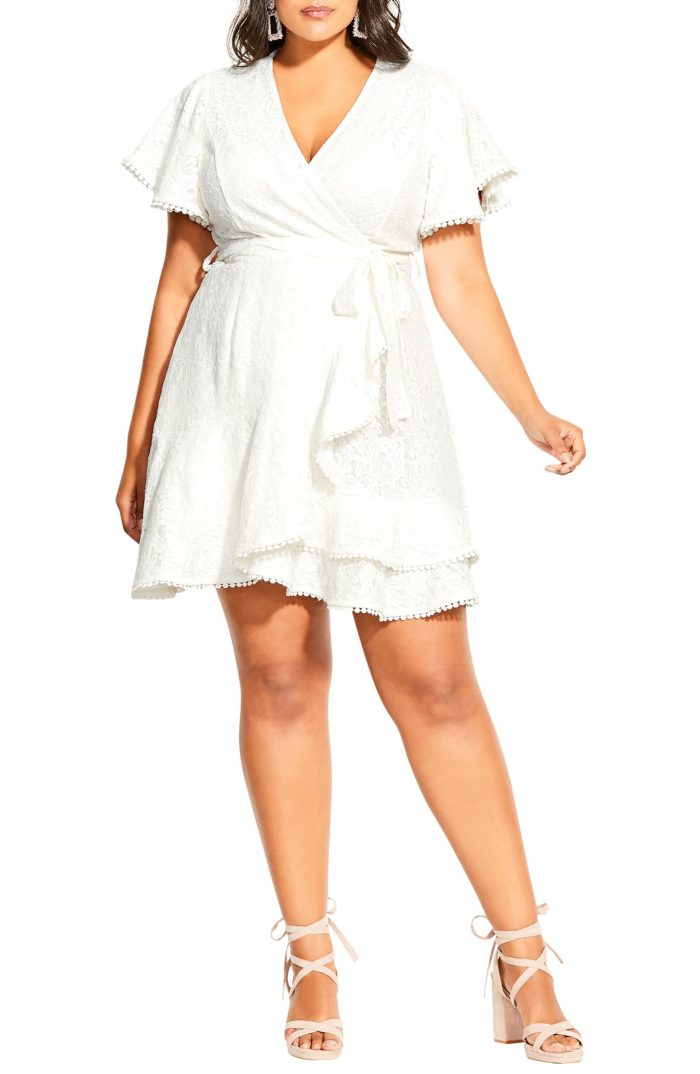 City Chic Lace Faux Wrap Minidress via Nordstrom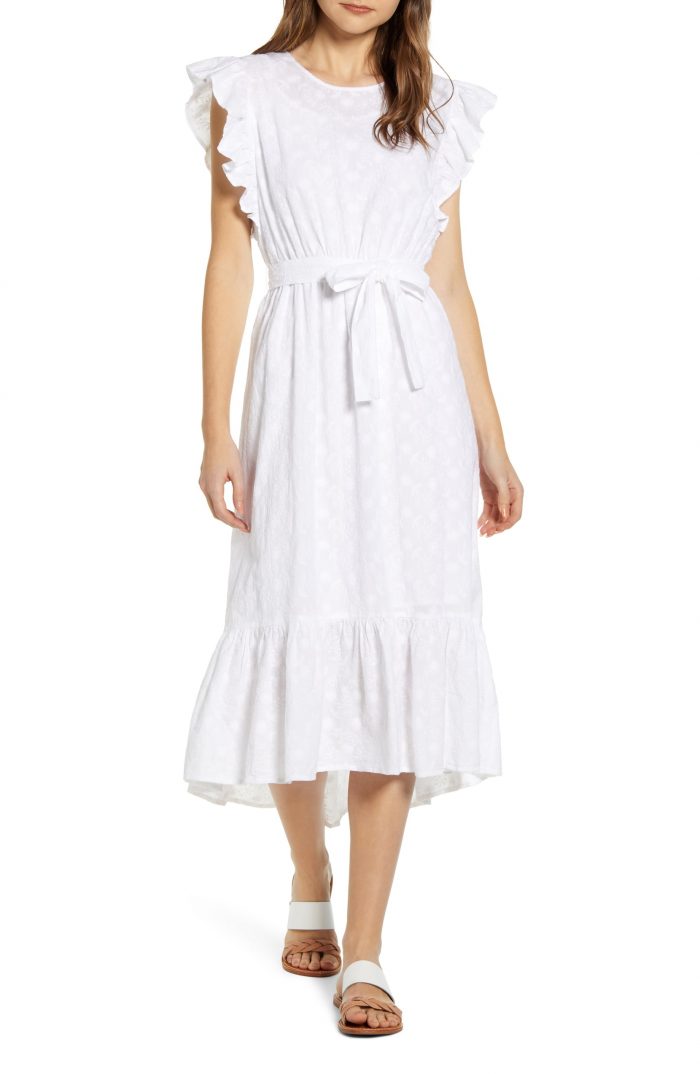 Lucky Brand Reese Flutter Sleeve Embroidered Cotton Dress via Nordstrom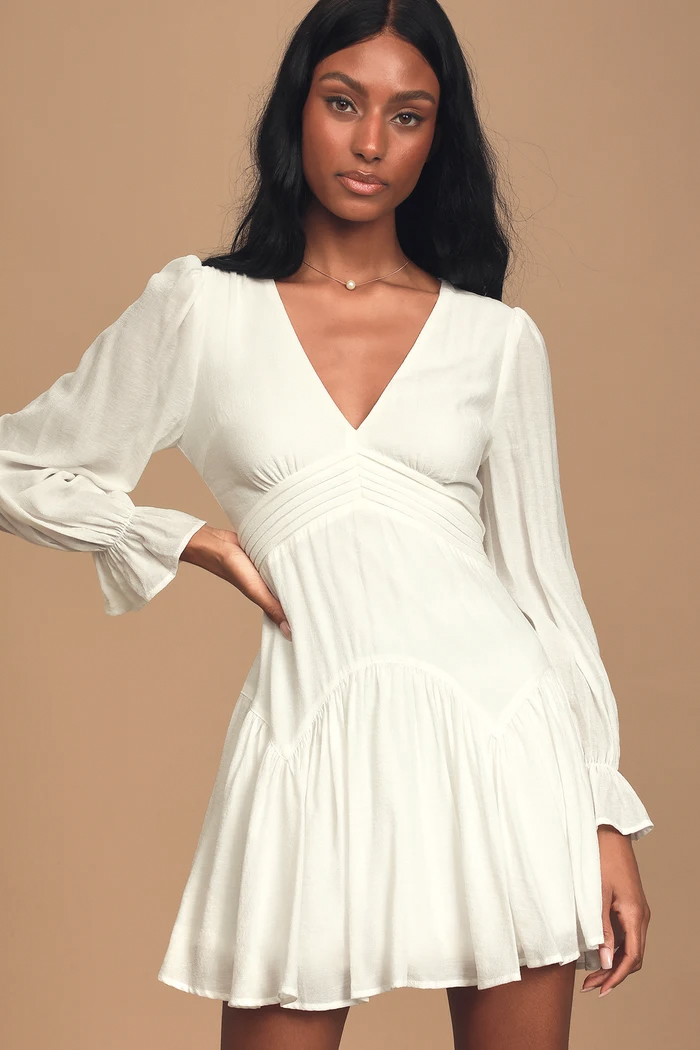 Heart Breakin' White Long Sleeve Ruffled Mini Dress via Lulu's
1.State Scatter Dot Puff Sleeve Dress via Nordstrom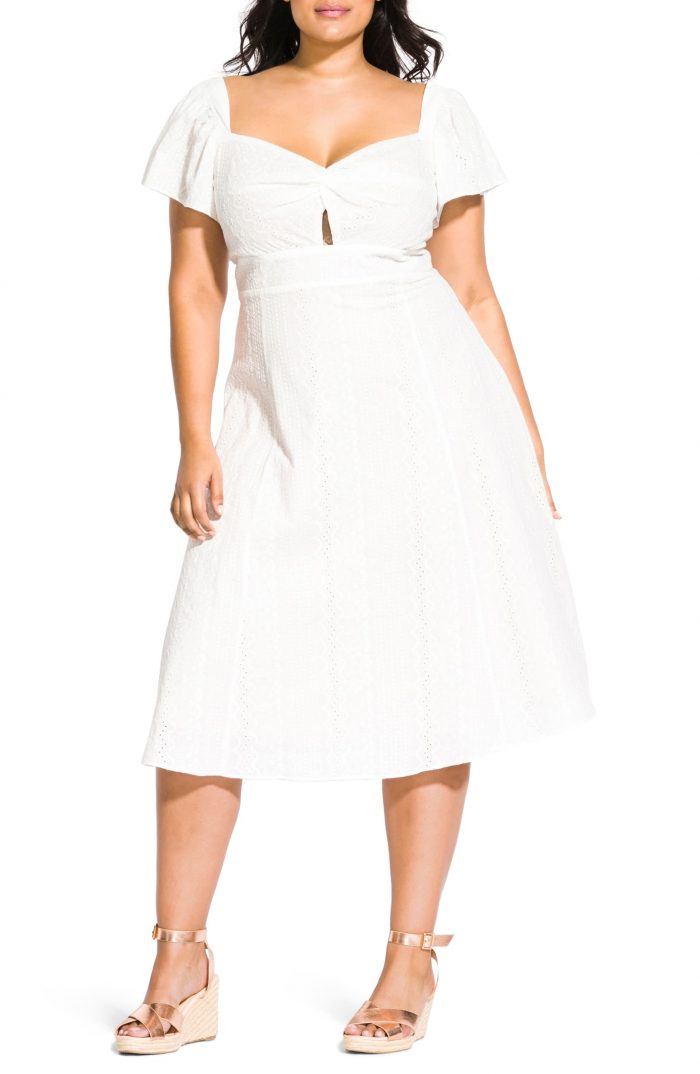 City Chic Pretty Eyelet Dress via Nordstrom
Exercise + Lounge
Get your sweat on in style this weekend in one of these cute white activewear pieces! We've got hoodies, crop tops, leggings, and sports bras perfect for a sunrise hike, a relaxing yoga sesh, or just hanging around the AirBnB.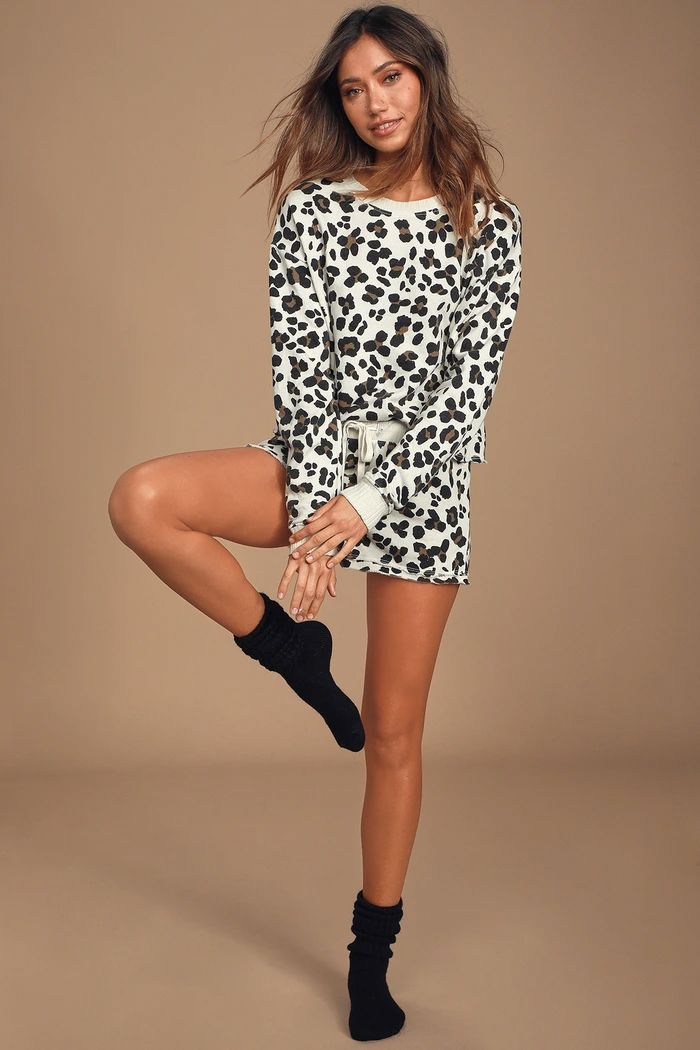 Wild Out Ivory Leopard Print Sweatshirt and Wild Out Ivory Leopard Print Drawstring Shorts via Lulu's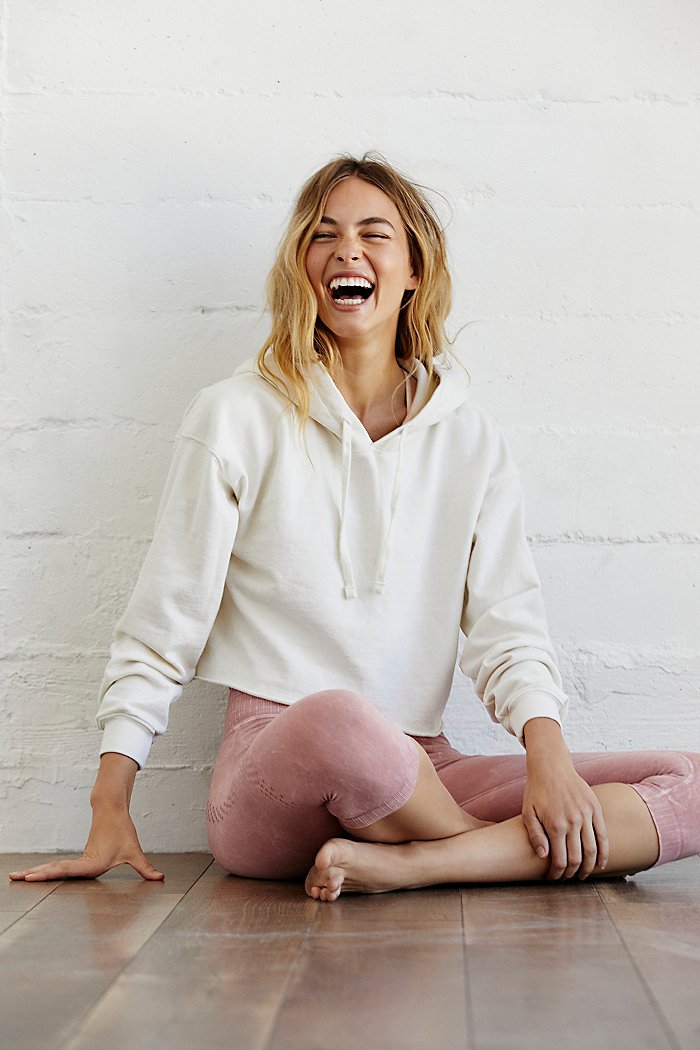 Upcycle Hoodie via Free People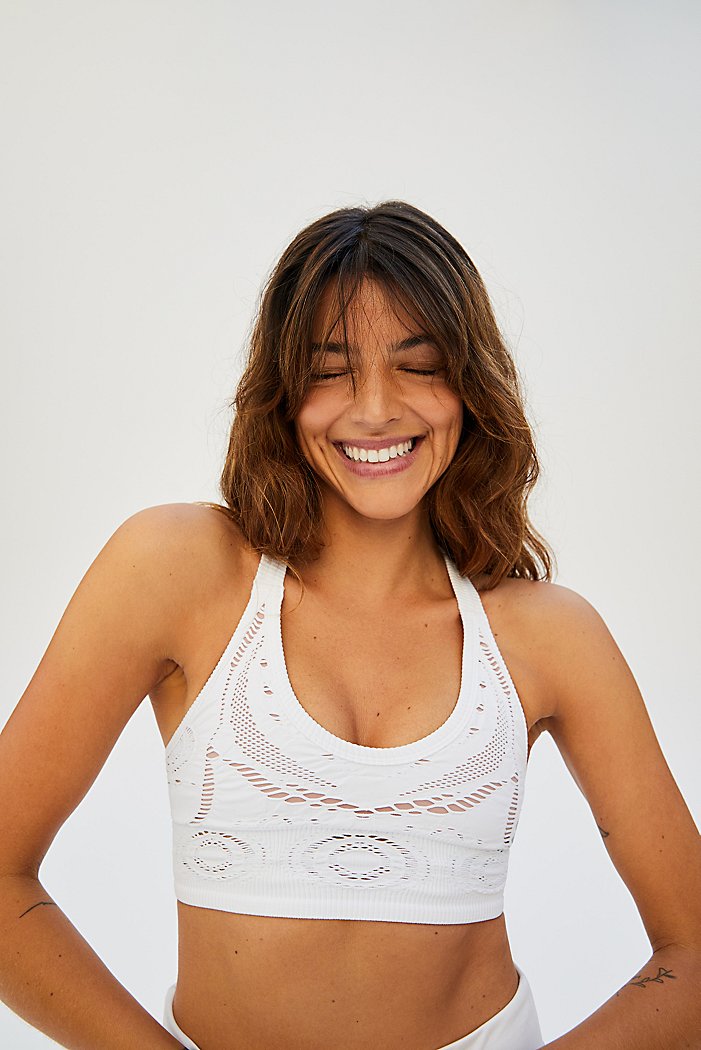 Crochet My Way Bra via Free People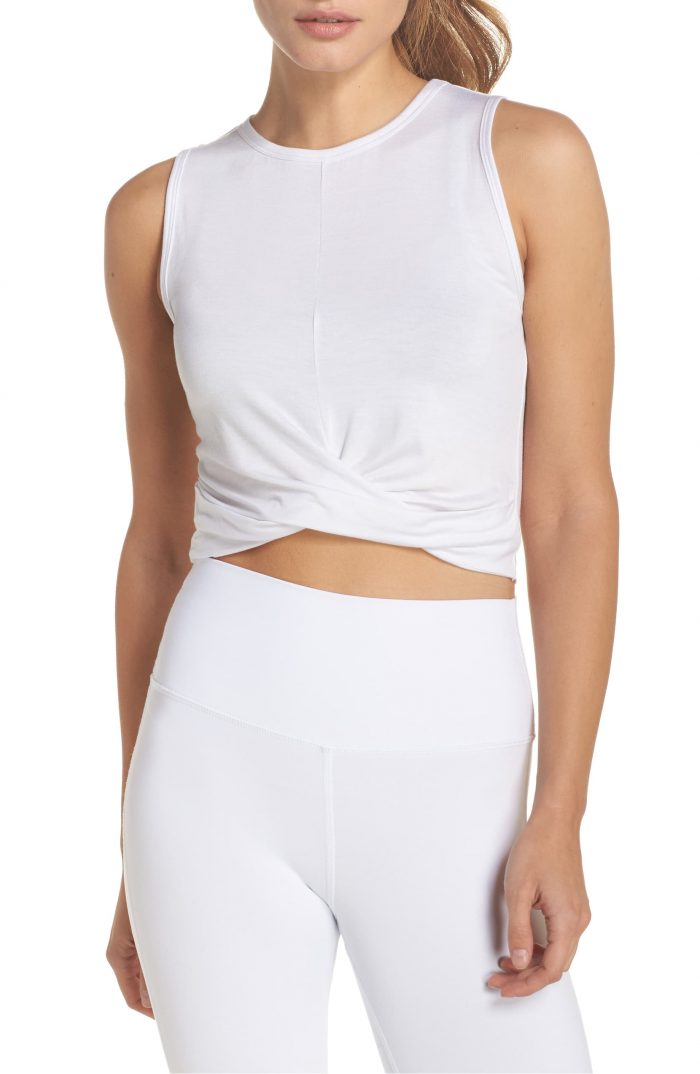 Alo Cover Tank via Nordstrom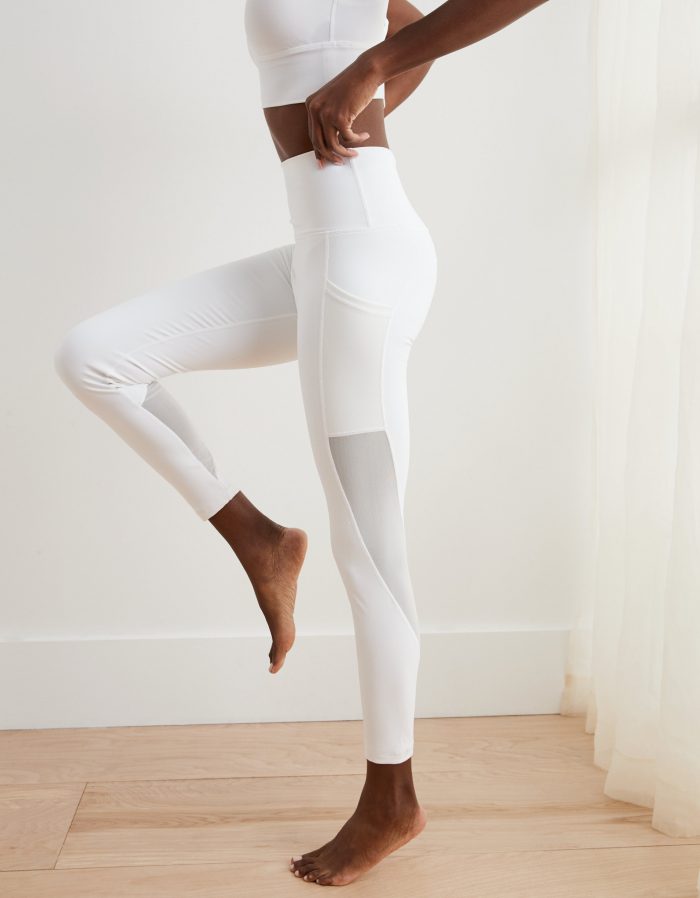 Aerie Move Mesh High-Waisted Legging via American Eagle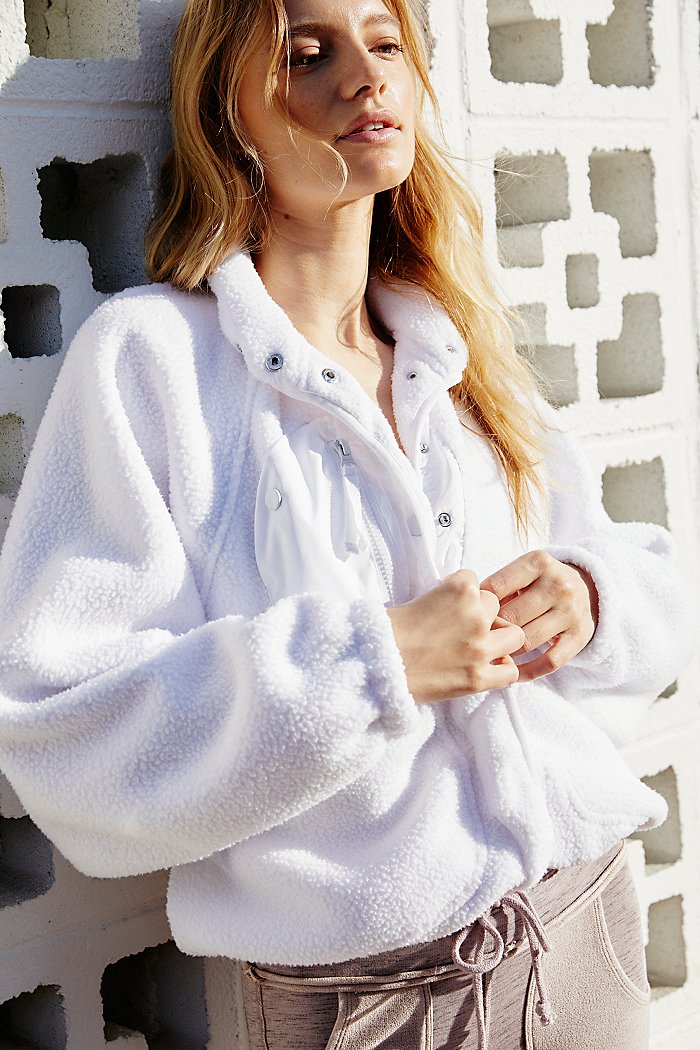 Hit The Slopes Fleece Jacket via Free People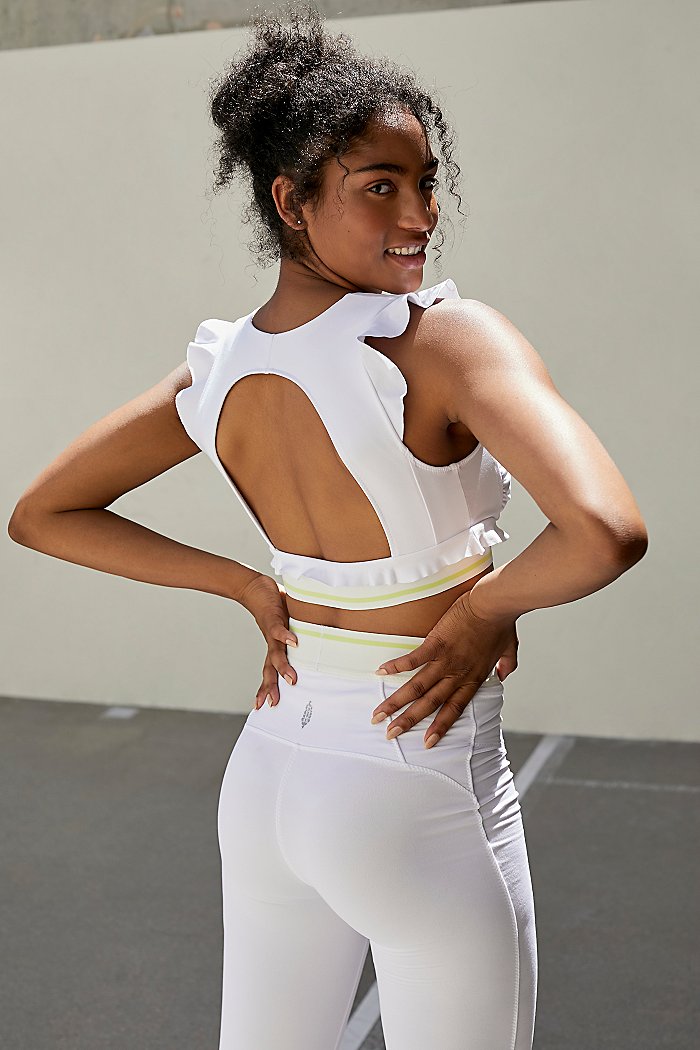 Sanctuary Bra via Free People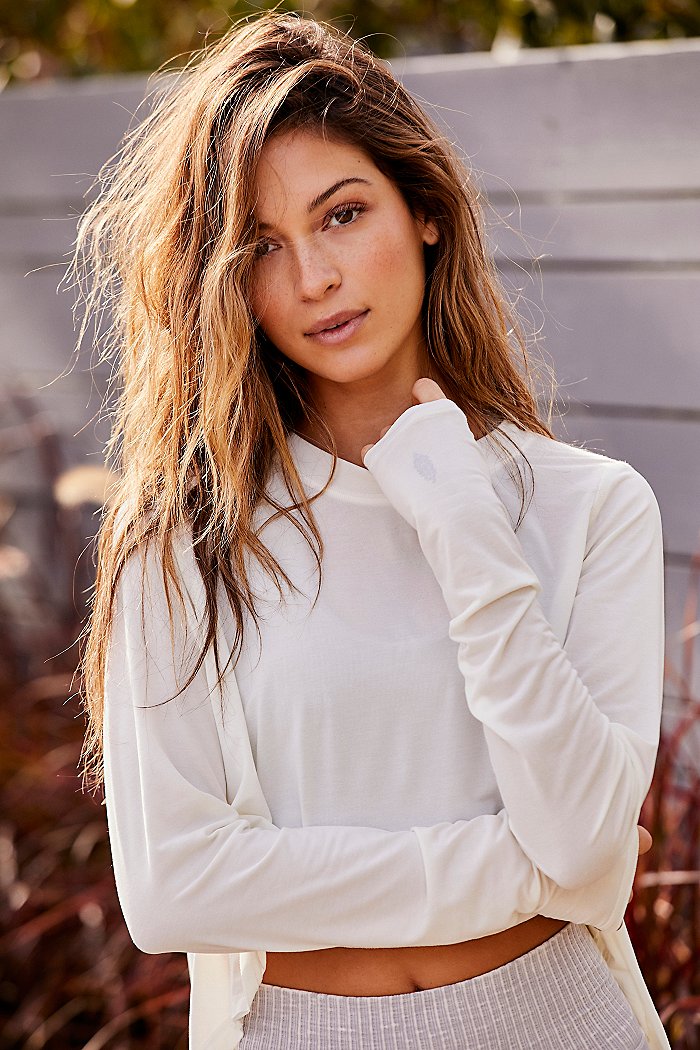 Cadence Long-Sleeve Top via Free People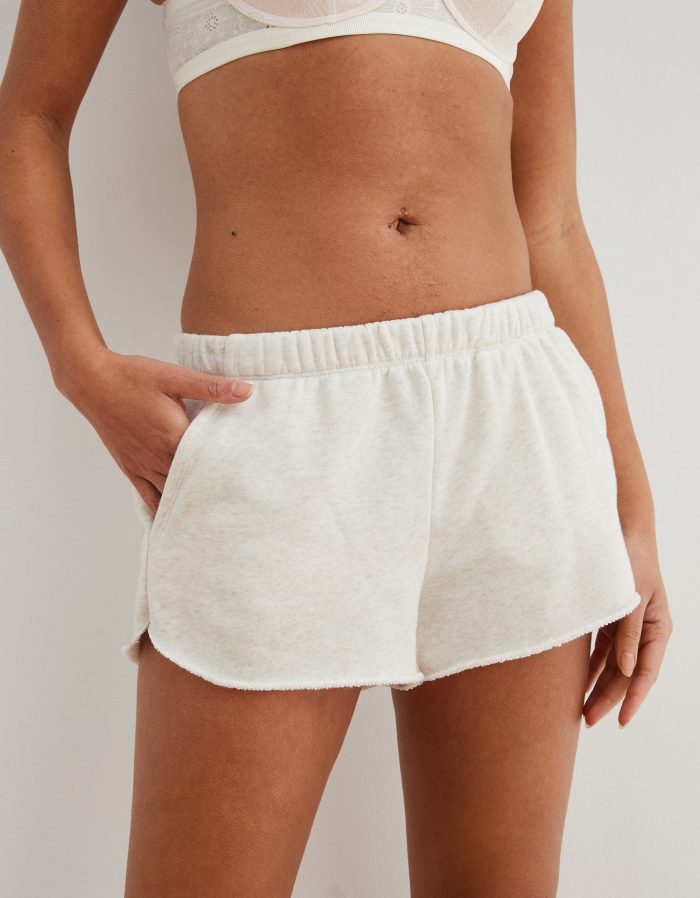 Aerie Sunday Soft Short via American Eagle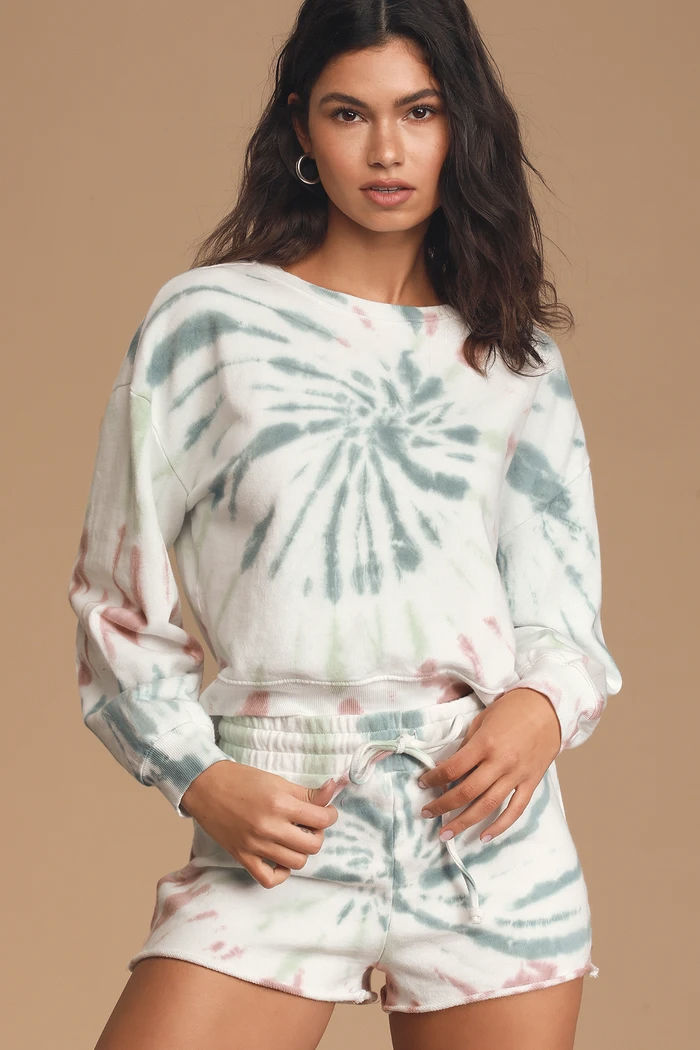 The Multi-Color White Tie-Dye Pullover Sweatshirt and The Multi-Color White Tie-Dye Drawstring Lounge Shorts
via Lulu's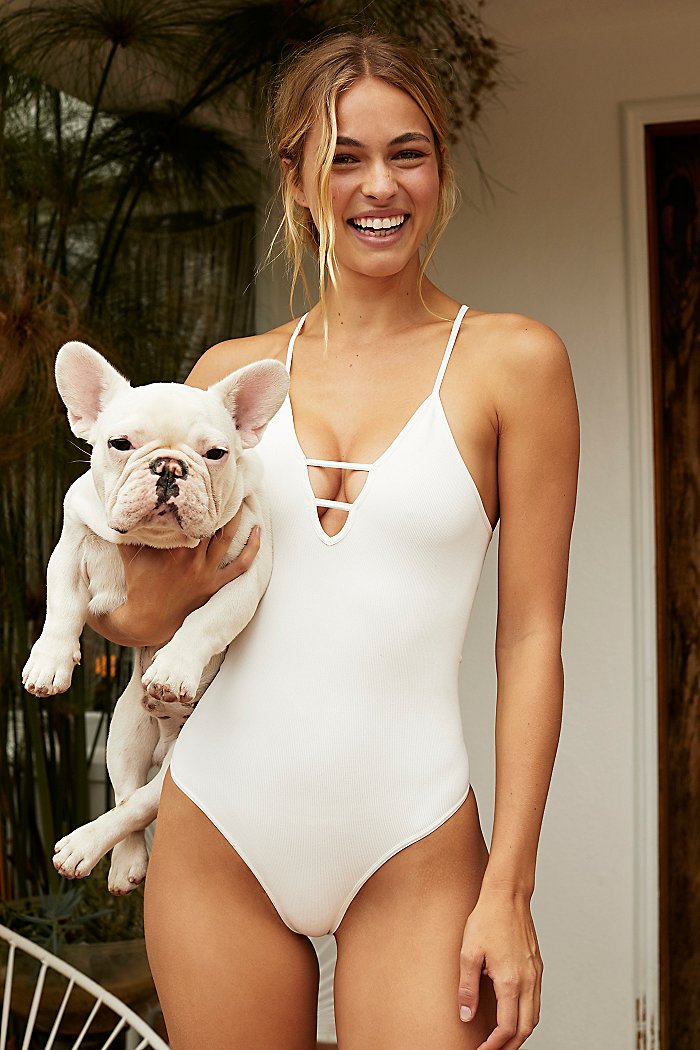 Dance All Night Bodysuit via Free People
Pssst! Are you the one planning the bachelorette weekend? Check out these bachelorette essentials for a fun + stylish weekend!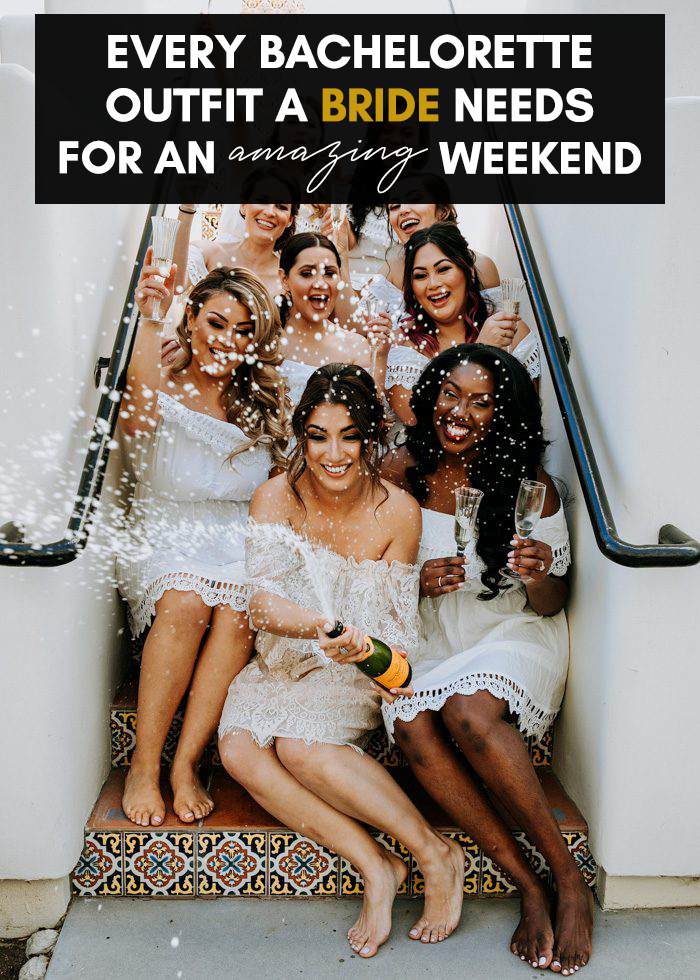 photo by Alexandria Monette Photography