Planning a bachelorette party can be challenging enough with coordinating schedules and making travel plans–you shouldn't have to scour the internet to find everything you need to throw a fun and stylish weekend! From balloons and banners to favors and welcome bags, we're doing the work for you.
We've rounded up the best bachelorette party essentials, including:
Balloons and banners
Tableware and decorations
Photo booth props
Favors + welcome bags
Games
Scroll on for everything you need to throw a super fun and stylish bachelorette party weekend for your the important people in your life!
Balloons + Banners
Bach Shit Crazy Bachelorette Party Decor Balloon Banner
40″ Jumbo Bride White Mylar Foil Balloons
Miss To Mrs. Gold Glitter Banner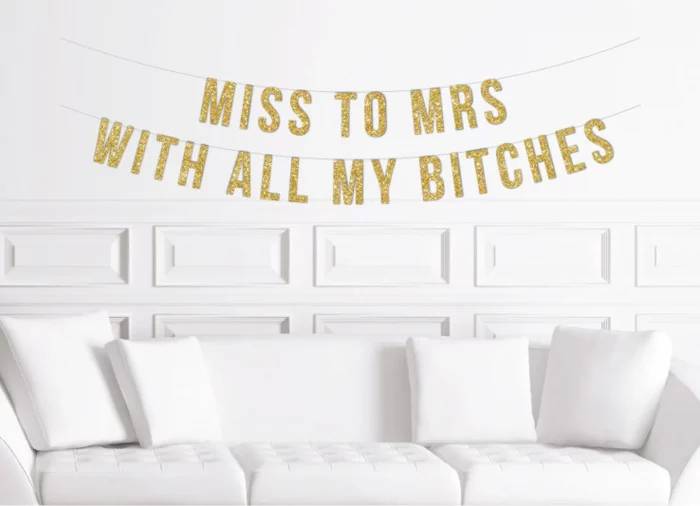 Tablewear + Decorations
Bach Batch Paper Dessert Plates & Napkins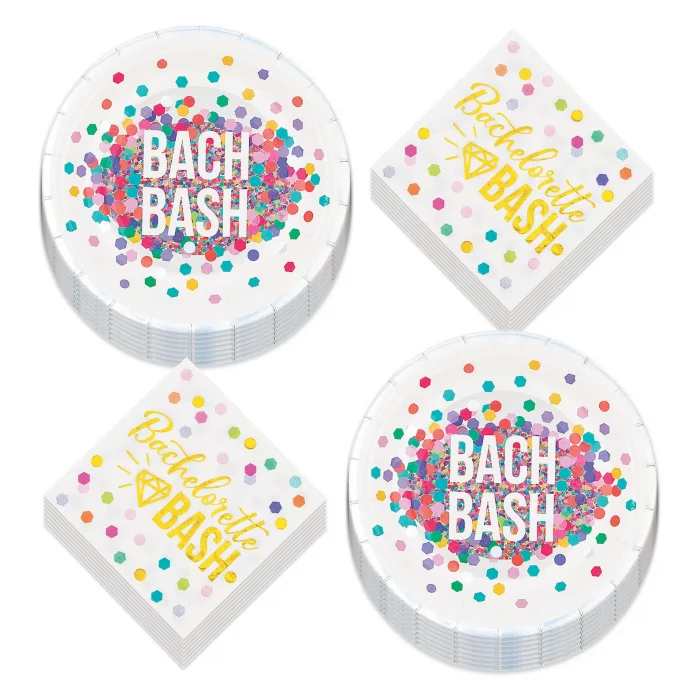 Rose Gold Ring Finger Reusable Cups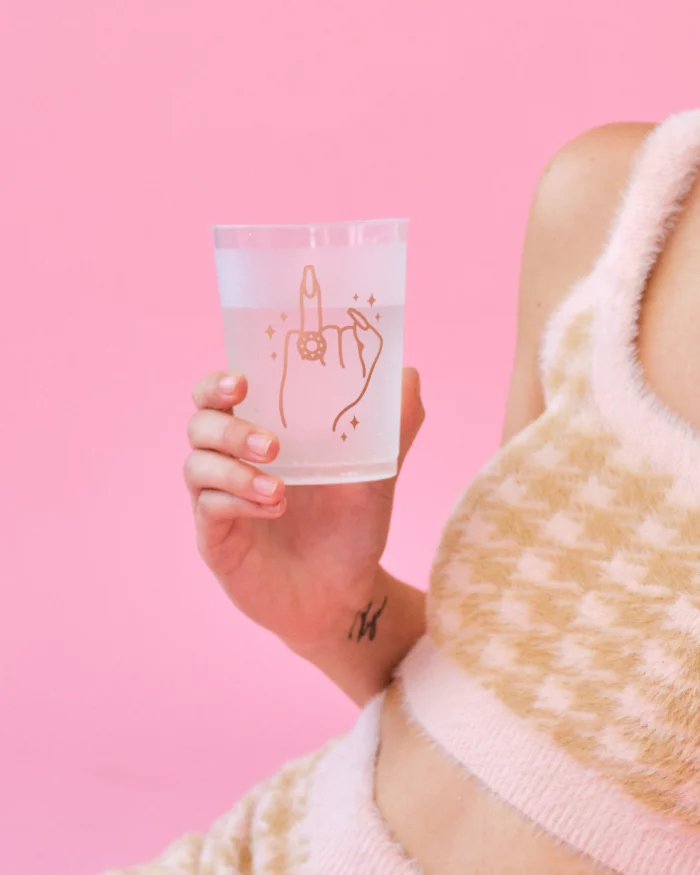 Palm Leaves Large Paper Plates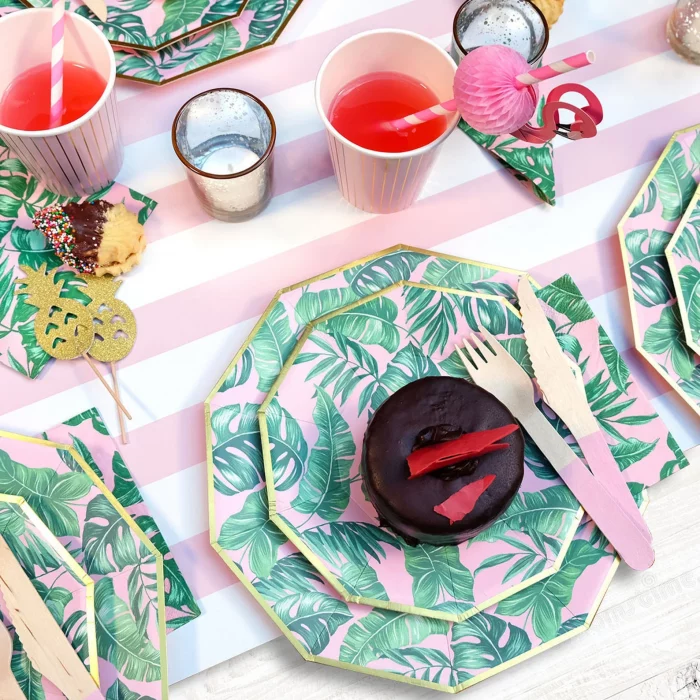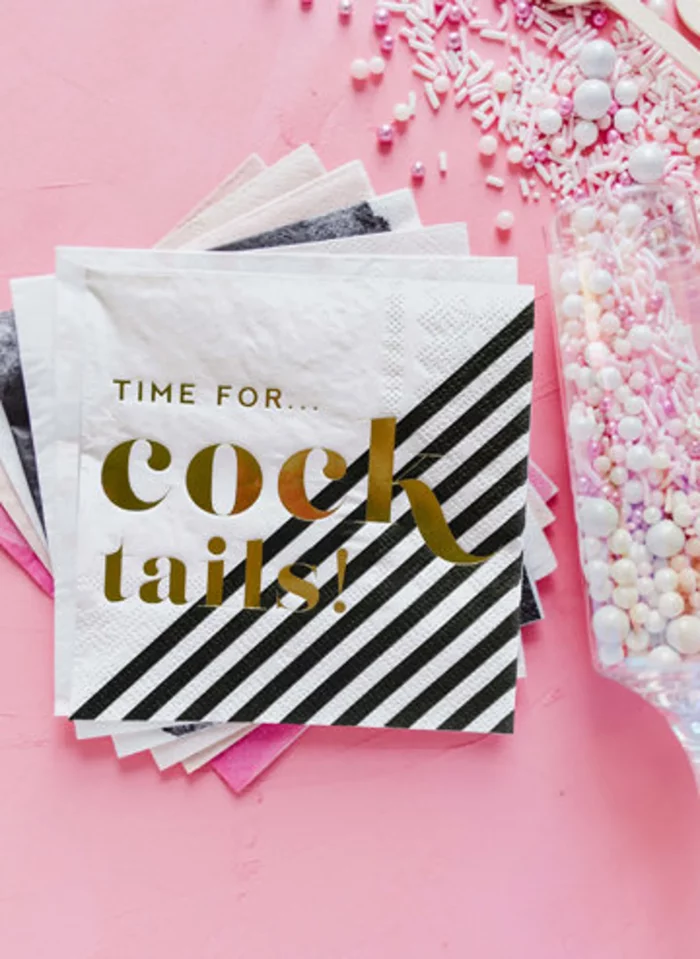 Photo Booth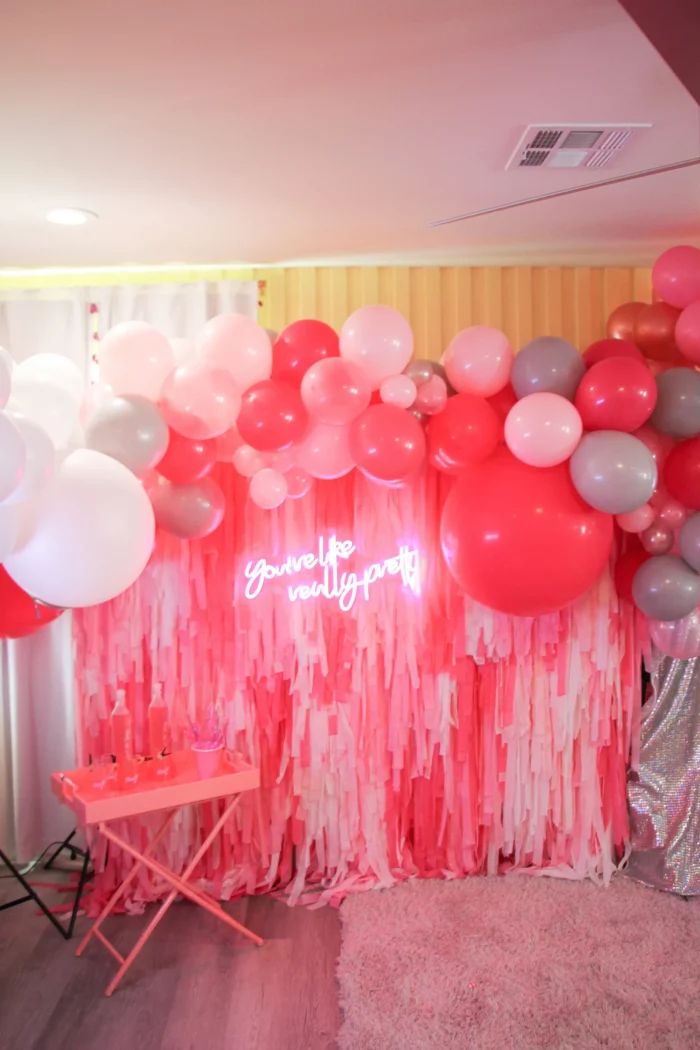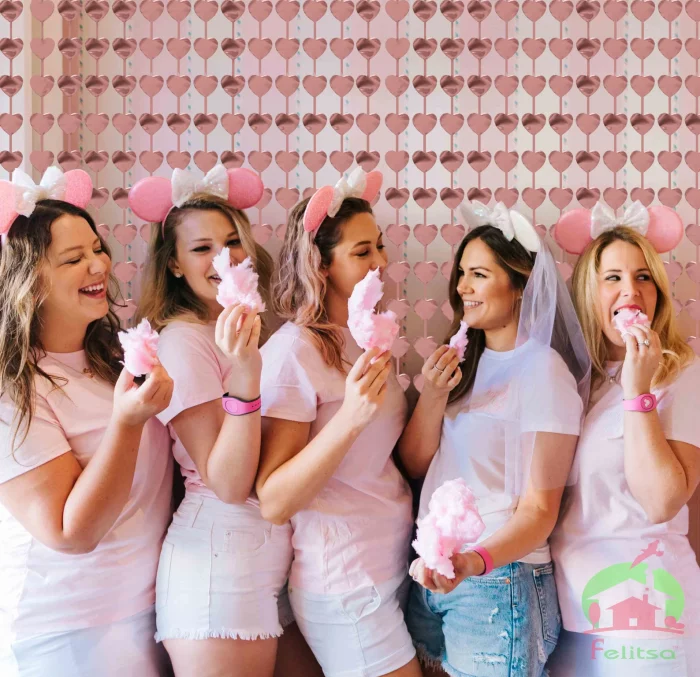 Bachelorette Party Photo Booth Props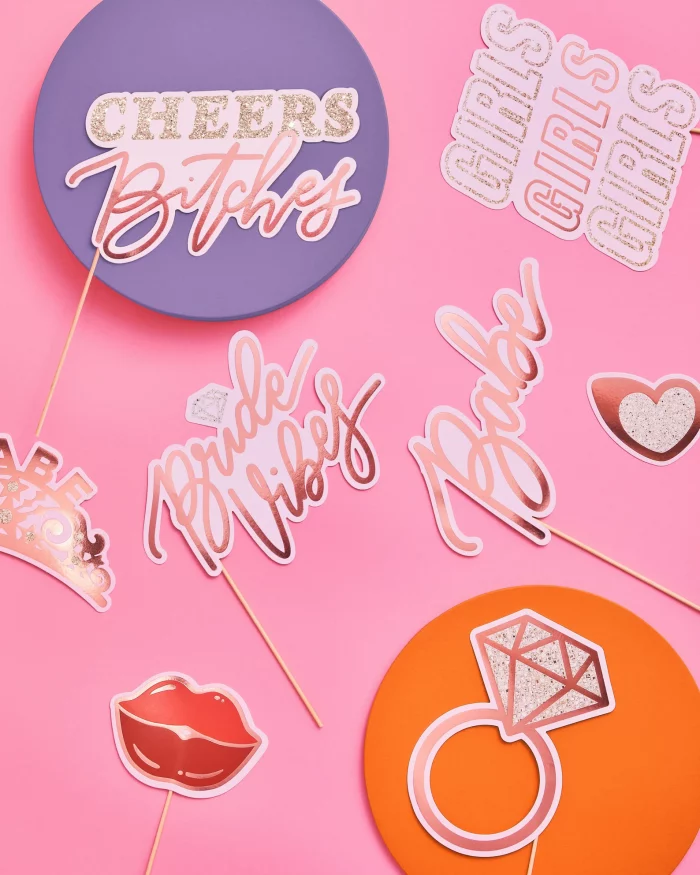 10 Custom Botanical Bachelorette Photo Booth Props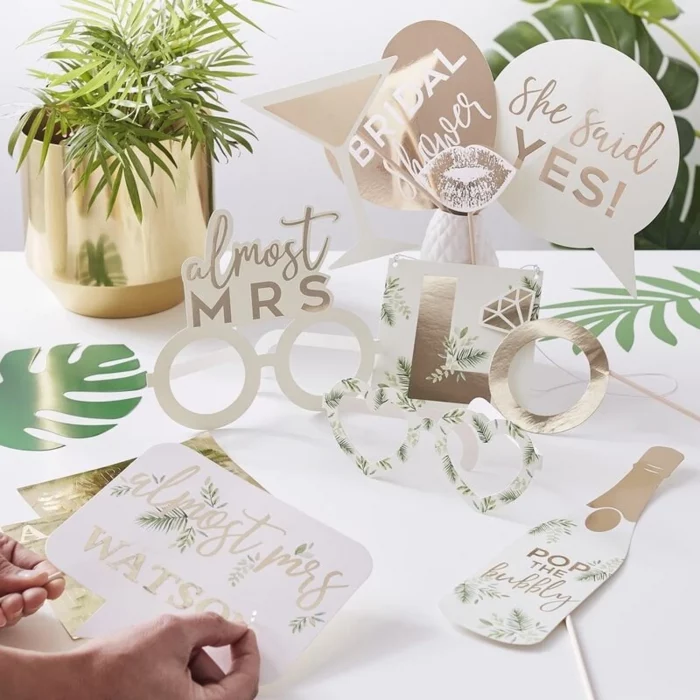 Favors
Bachelorette Survival Kit Favor Bags
Bachelorette Personalized Drink Pouches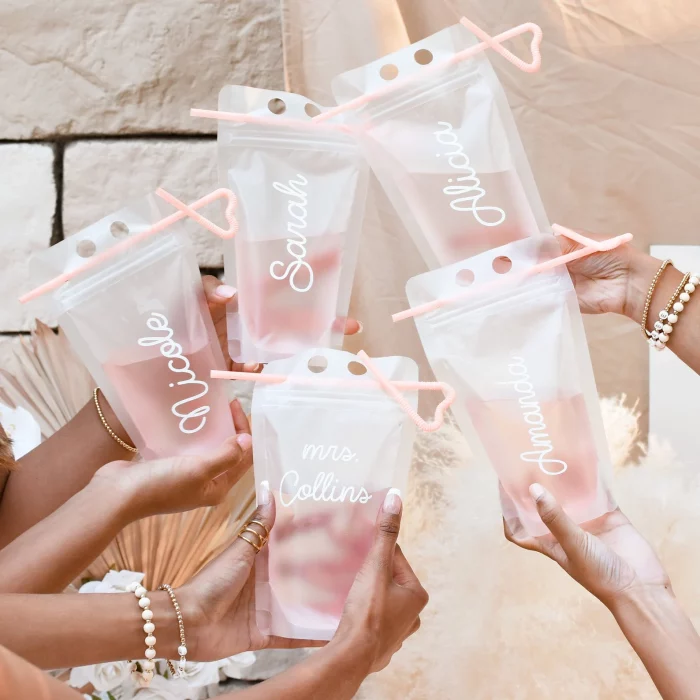 Games
Pink Rose Gold Hen Party Drinking Game
Pink Rose Gold Hen Party Drinking Game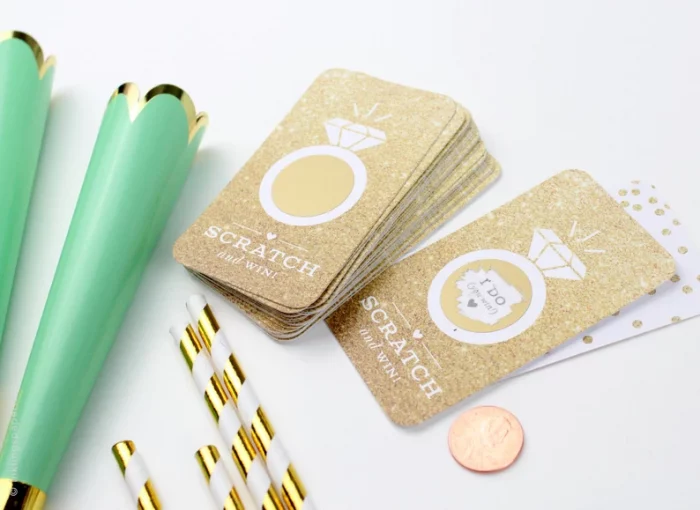 Tropical Bachelorette Scavenger Hunt Template
Minimalist Bachelorette Party Game Bundle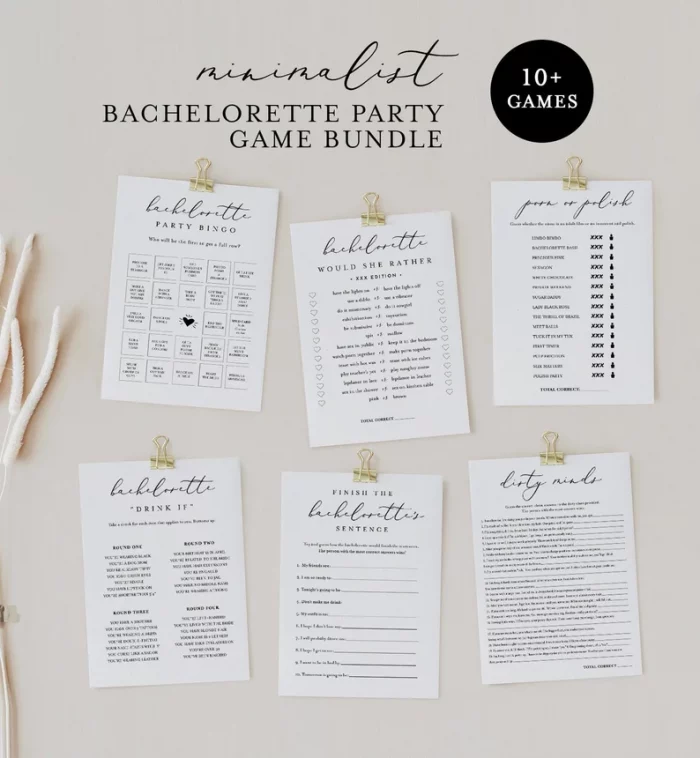 If you loved these bachelorette party essentials, be sure to check out our 7 money-saving tips for bridesmaids!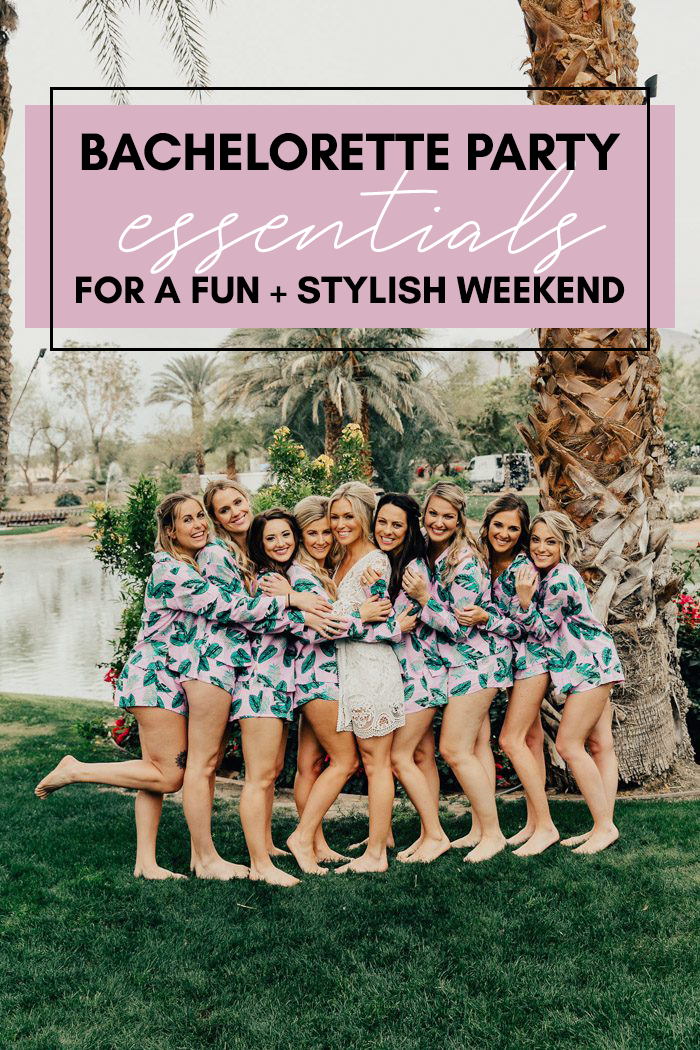 photo by Ashley Paige Photography