Fall is just a few short days away, and we are preparing for colder weather here at Junebug. From leather boots to marigold scarves, the options are endless for fall attire. Incorporating the warm hues of autumn in your wedding makes for a cozy and romantic event, and this styled shoot from Elizabeth Haase Photography is sure to give you tons of inspiration. So, kick back, grab a pumpkin spice latte, and enjoy this autumn inspired styled shoot.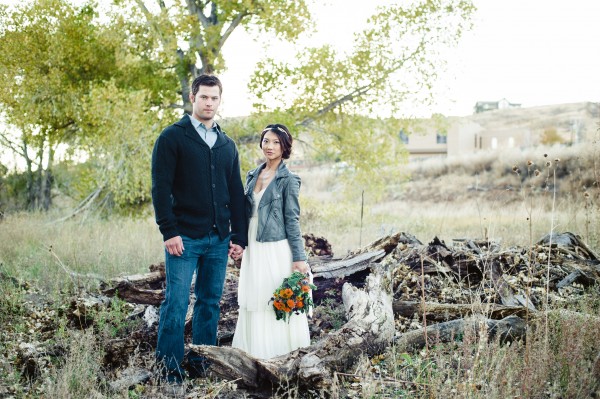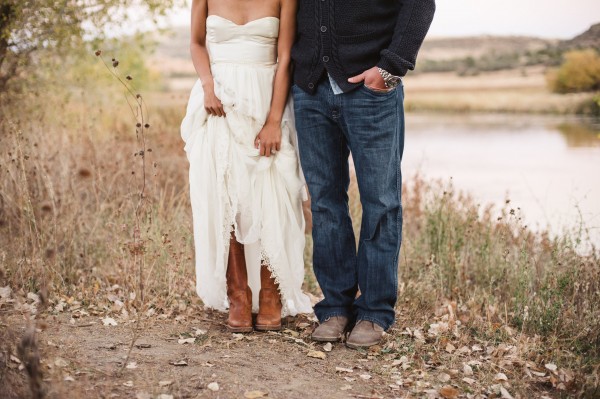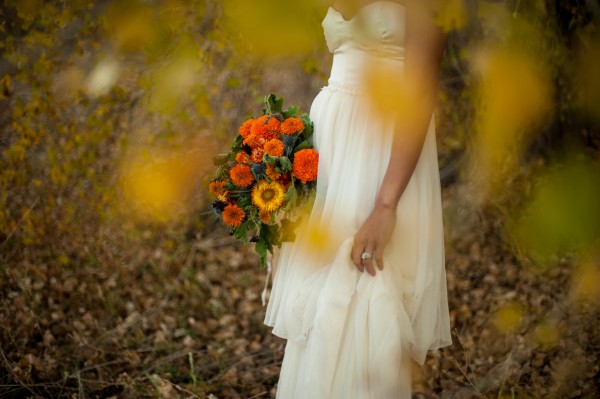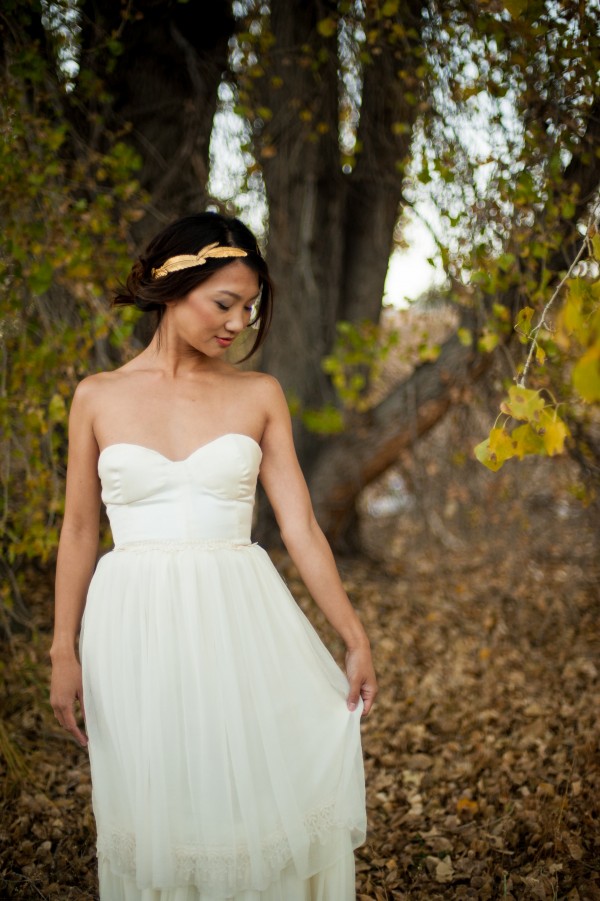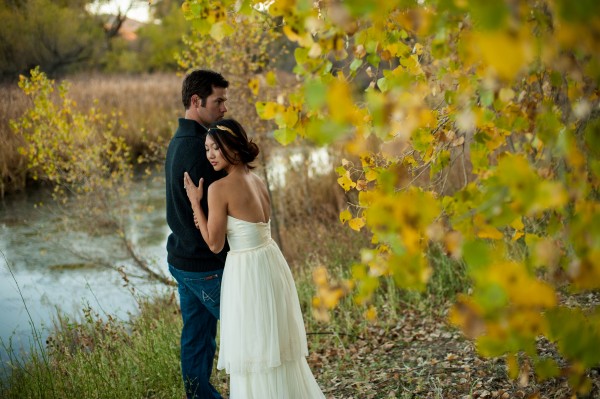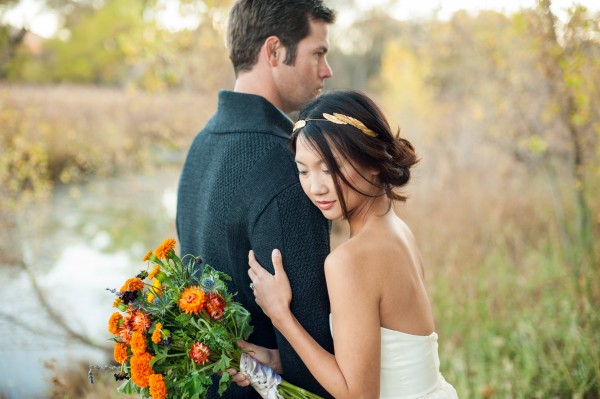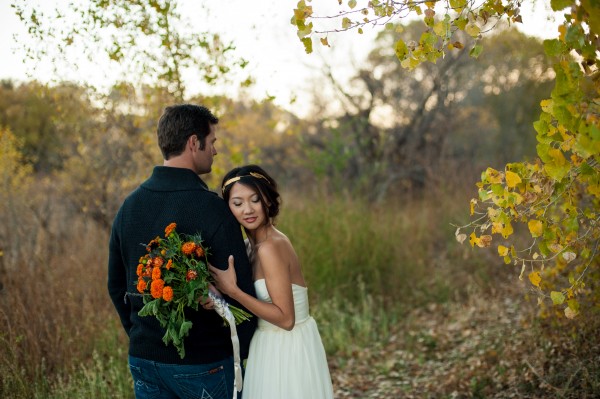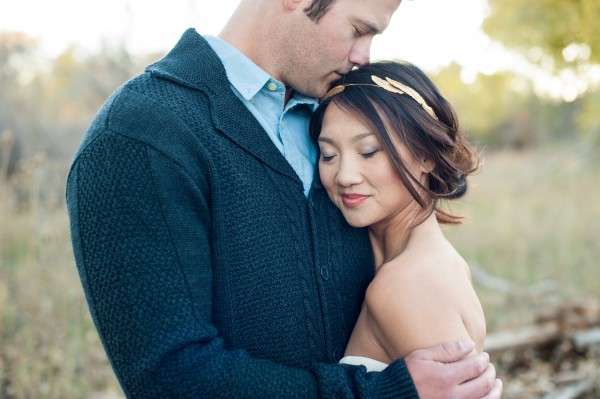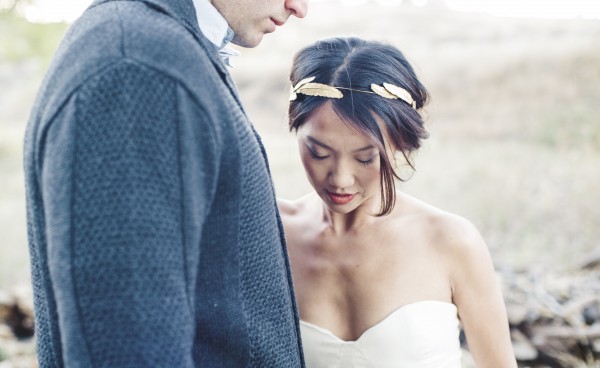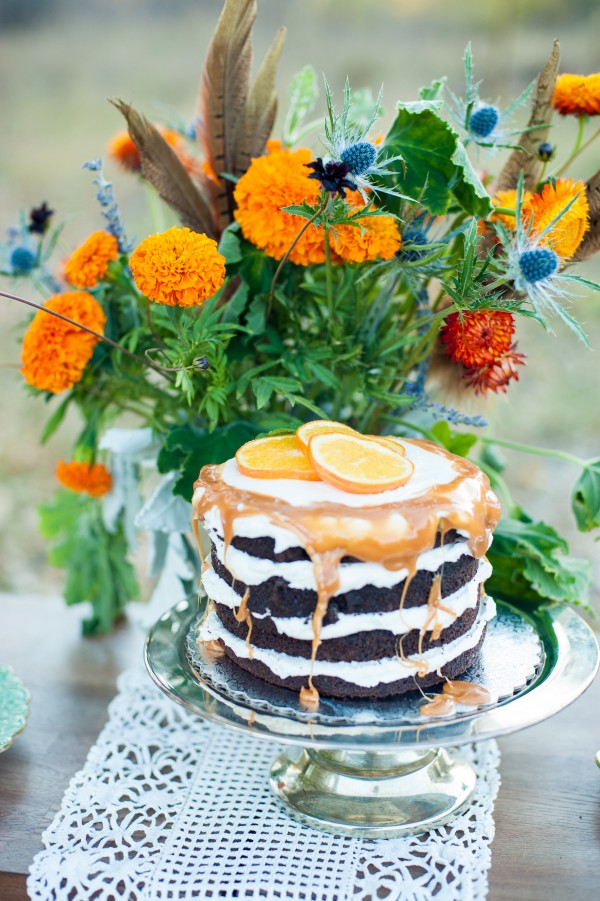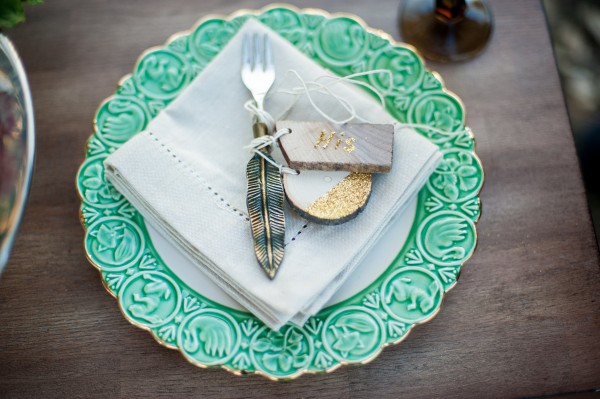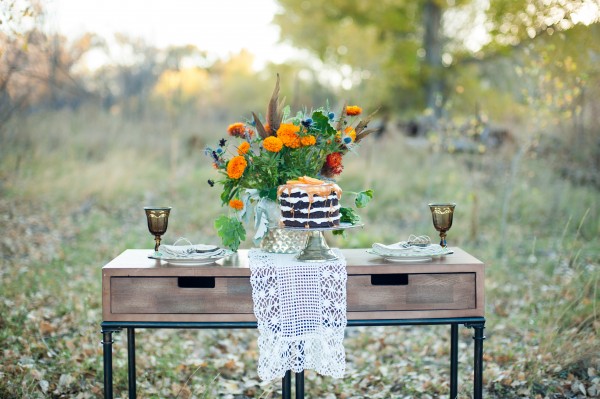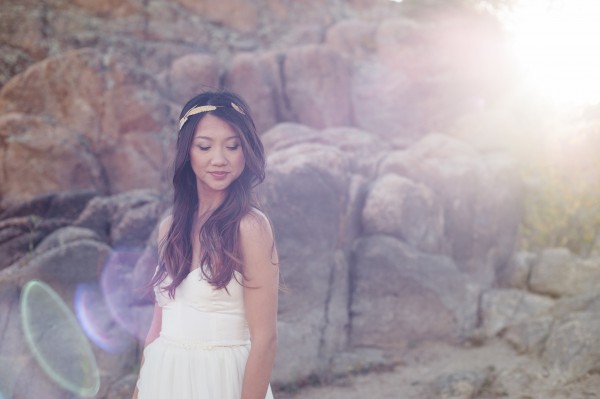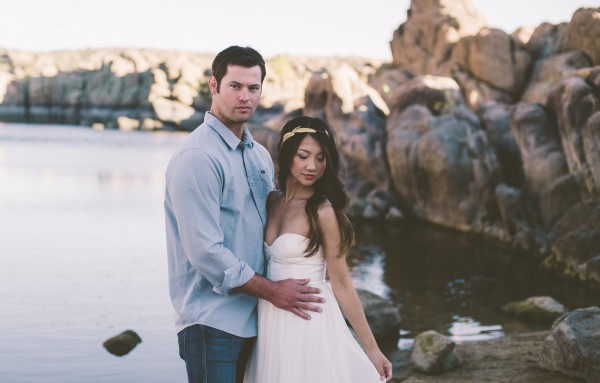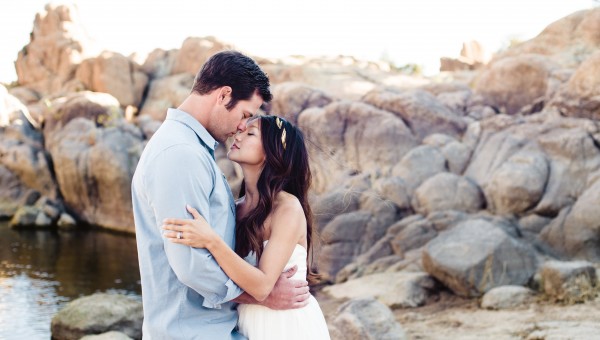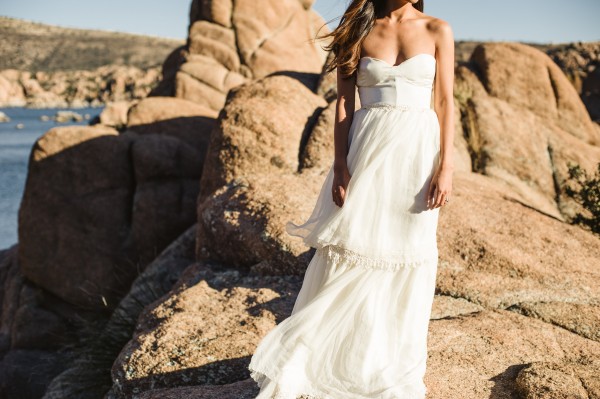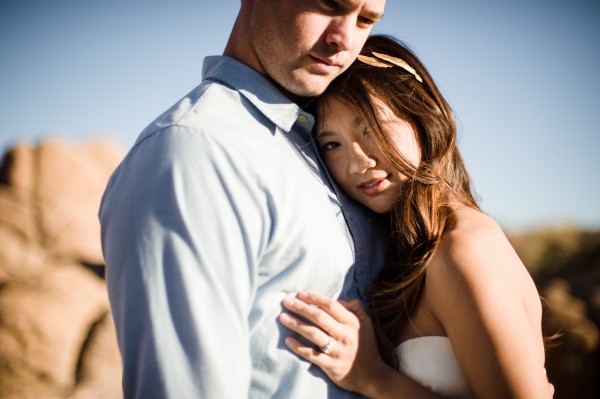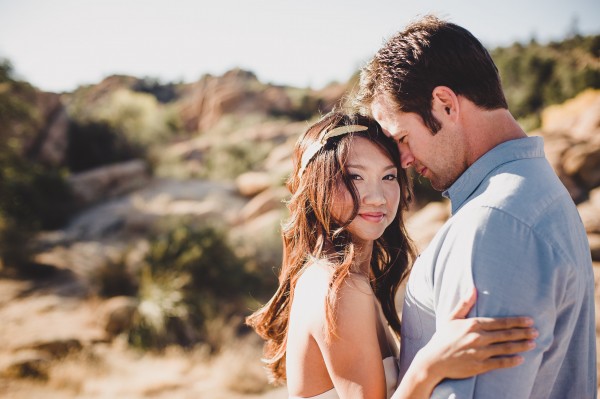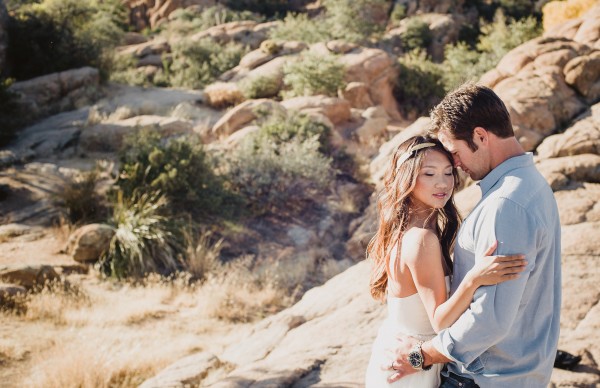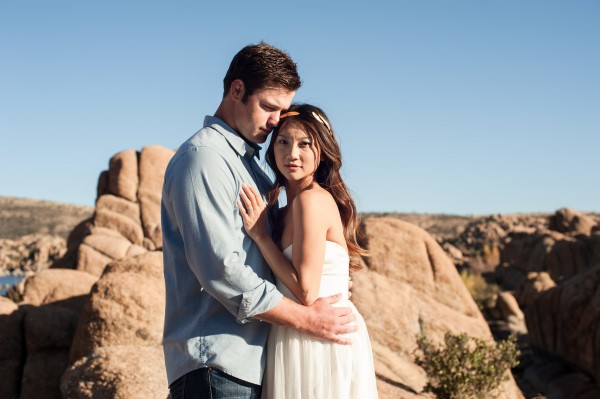 We are all about that golden feathered headband. It adds the perfect amount of glam to this bride's simple, yet elegant, ensemble. Also, if you're looking to repeat this shoot's color palette, don't forget to add teal and electric blue to your warmer oranges, yellows, and reds; that color combination stole the show in this shoot.
From Elizabeth Haase – "This styled shoot was photographed at the Granite Dells in Prescott, AZ. We wanted to show how even in the desert, where fall is hard to come by, that a bride can simply add a few DIY details to give their wedding a unique fall look wherever their wedding is taking place. We chose to accentuate the brown and green found in the desert with pops of gold, blue, and orange. Place settings are a combination of thrift store finds and Anthropologie."
Thanks to Elizabeth Haase for sharing this gorgeous shoot with us! For more autumn looks and trends, check out the Junebug Fall Fashion Forecast.
Photo Shoot Team
Photography – Elizabeth Haase Photography
Planner/Designer – Karie Denny of Ace and Whim and Elizabeth Haase
Floral Designer – Hoot & Holler
Dress Designer – Mignonne Handmade