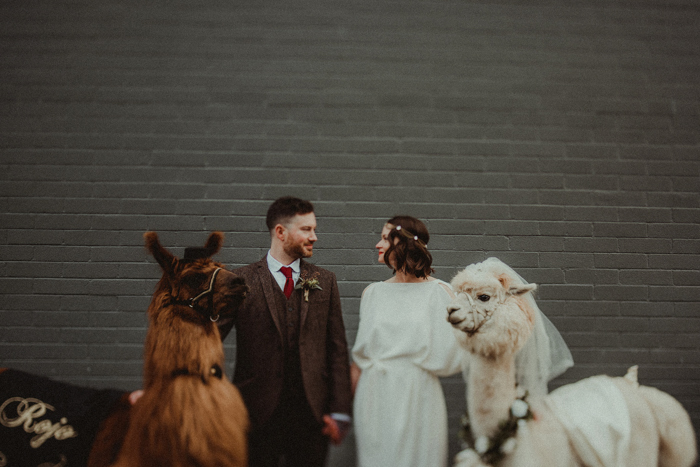 We've seen a lot of beautiful vintage-inspired weddings over the years, but Susana and Jarrott's Ace Hotel Portland wedding just might take the cake for the most authentic! Between the bride's Amy Kuschel dress and vintage headpiece from Joanna Reed Bridal, the groom's brown tweed suit, and the girls' fur stoles, this wedding party looked like it stepped out of a '20s soiree. The details were minimal — candlelight, greenery, and a school bus for transporting guests — but with backdrops like the iconic Ace Hotel and the cozy FireHouse, as well as the stylistic eye of Anna Caitlin Photography, a curated set of details was really all they needed. Best of all was that the couple's vendor team was more than just a group of insanely talented professionals; they were dear friends who poured their hearts into bringing Susana and Jarrott's vision to life. Oh!…and The Wedding Llamas made a special appearance!
The Couple:
Susana and Jarrott
The Wedding:
Ace Hotel, Portland, Oregon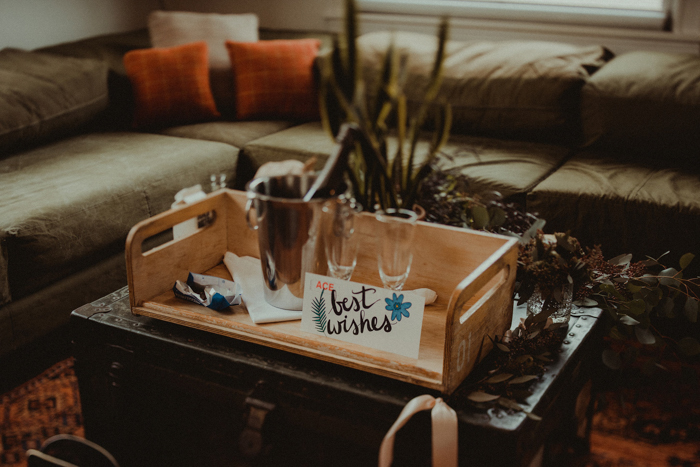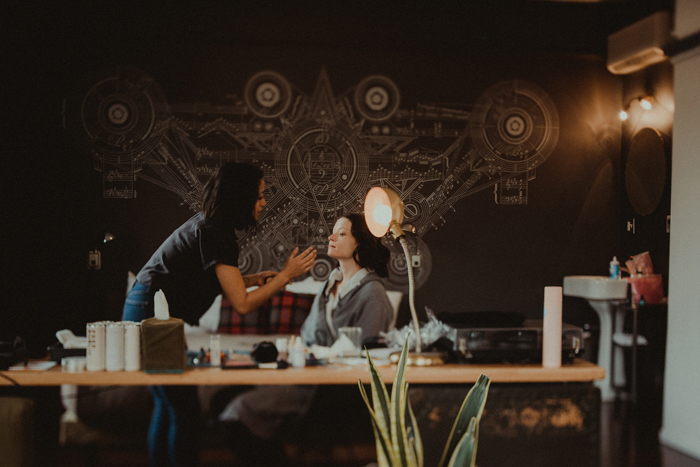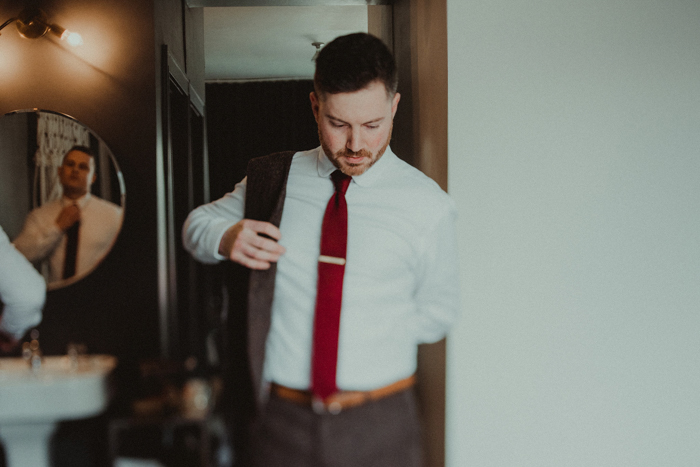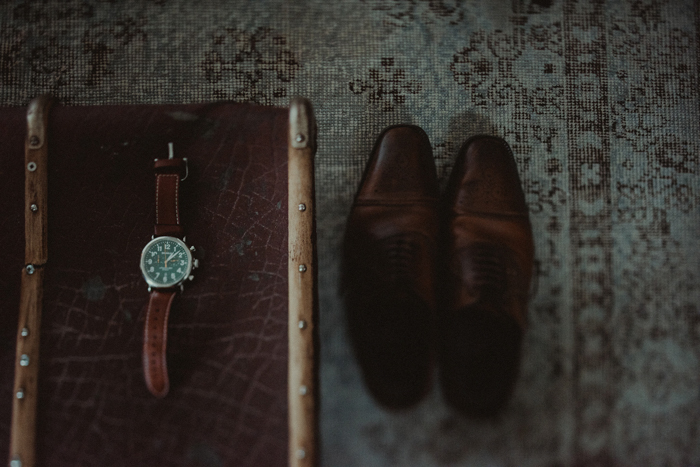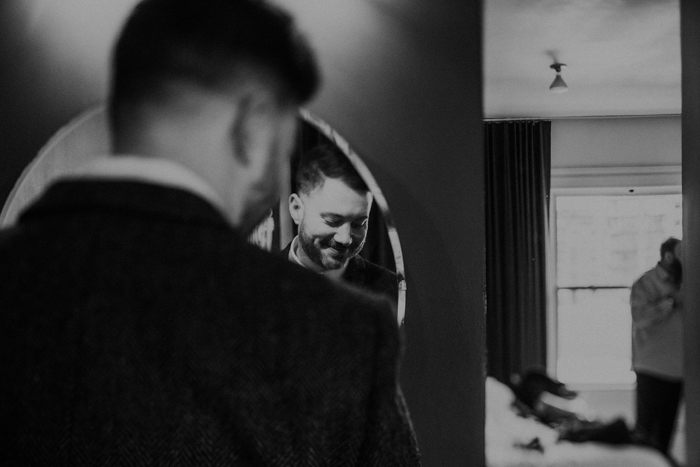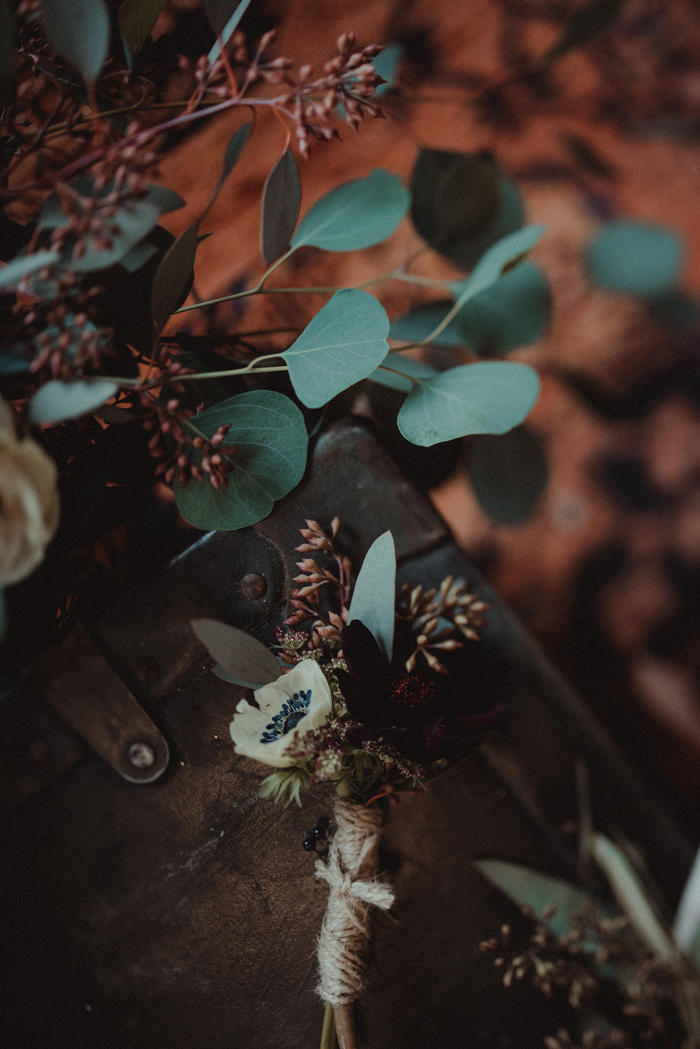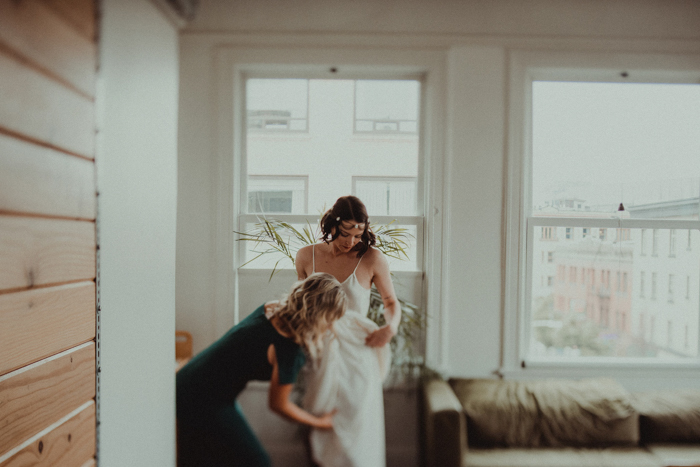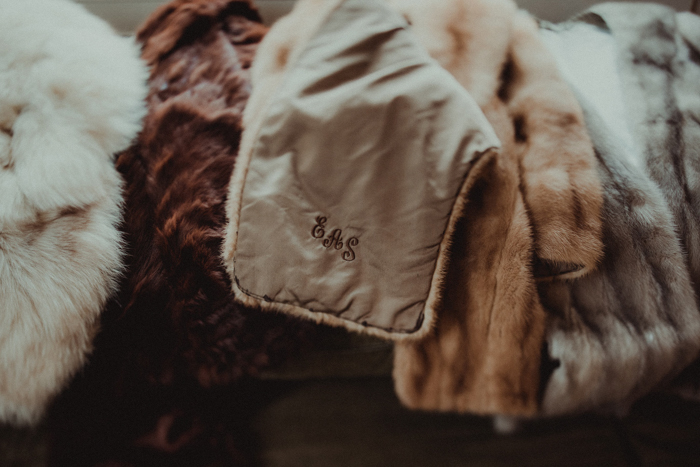 The most important part of wedding planning was having everything done and made with love! We really wanted to make it a memorable and personal day for our family, our closest friends, and for us. We knew as soon as we started planning that our loved ones would be a huge part of our day. Every detail, from flowers to cocktails to food to decor, was done with love by the people we love most!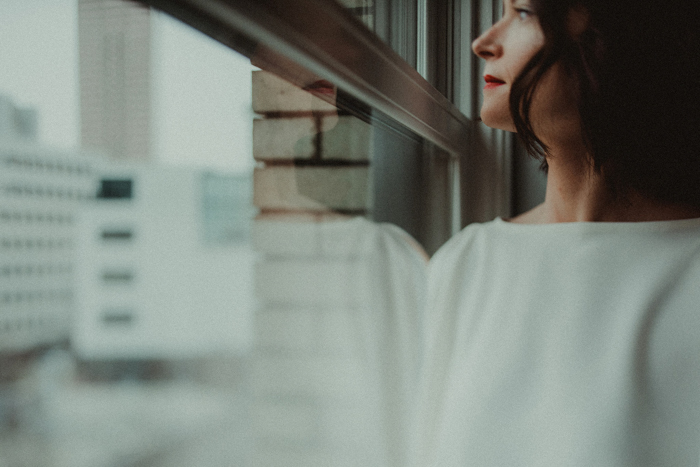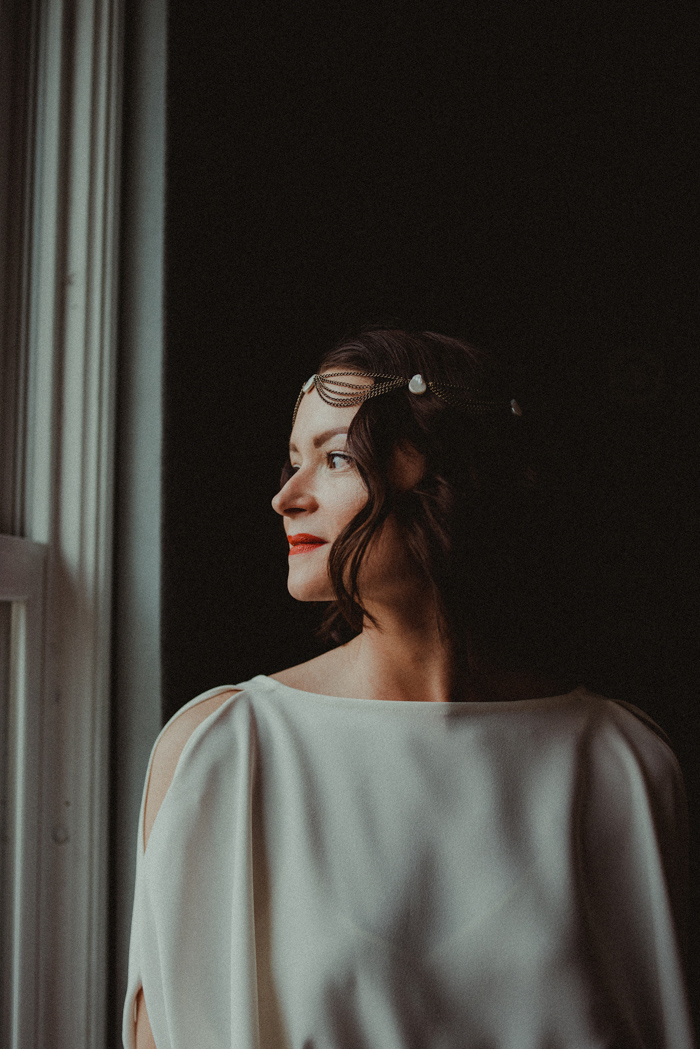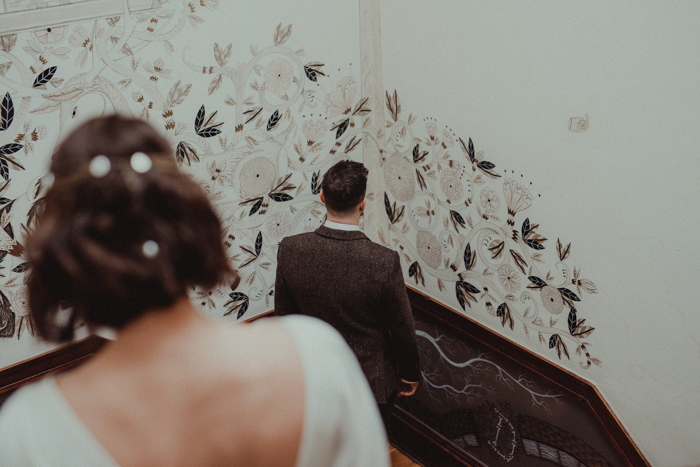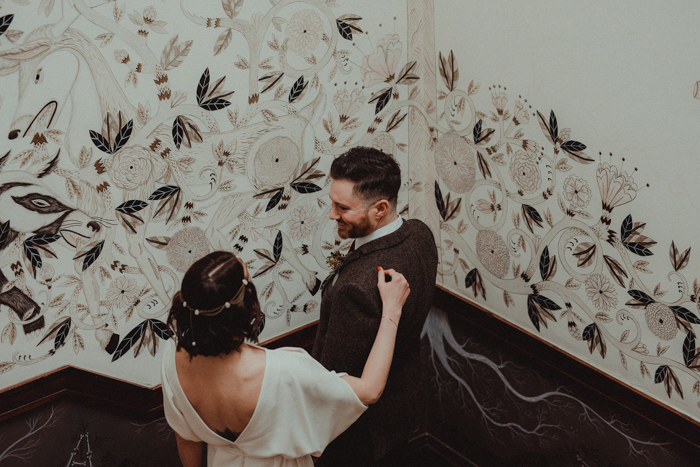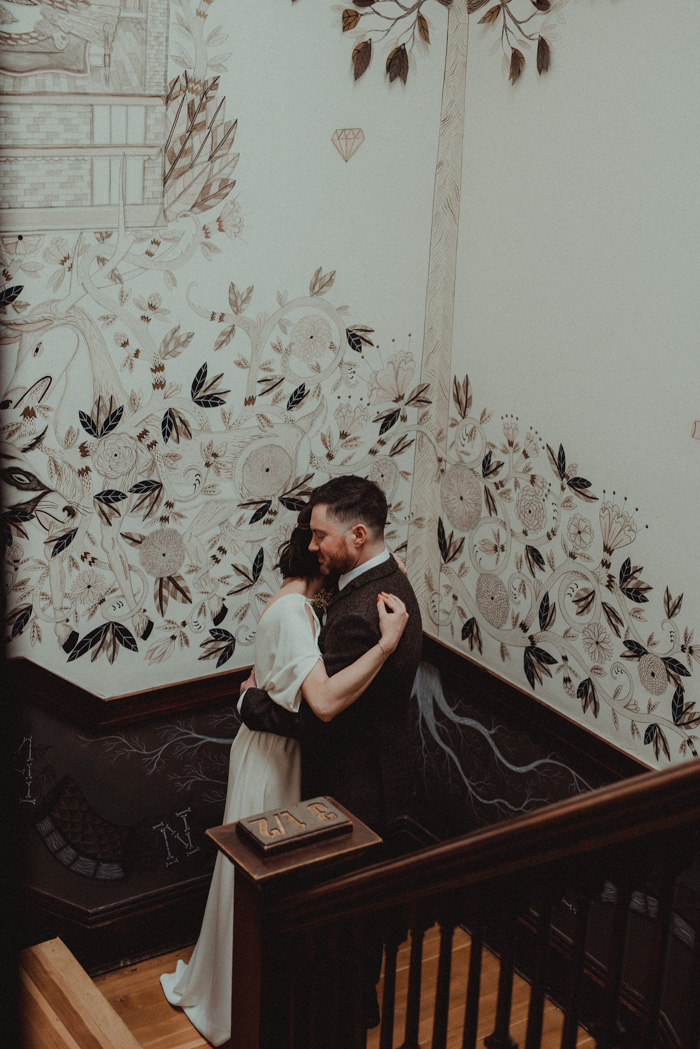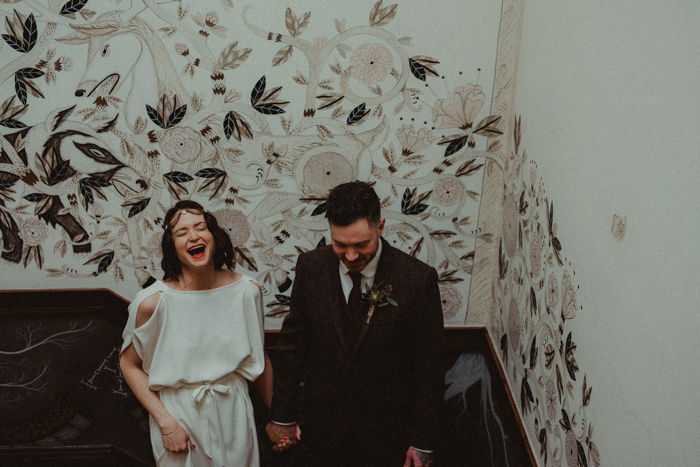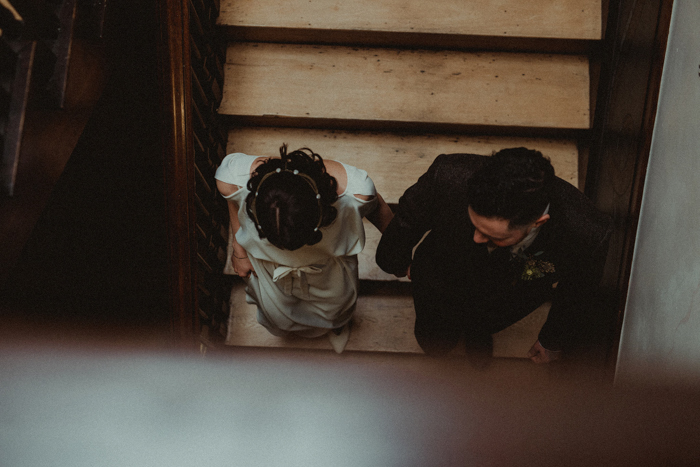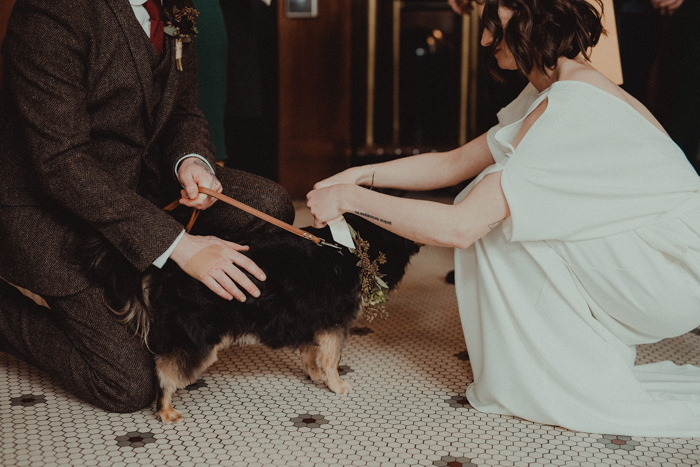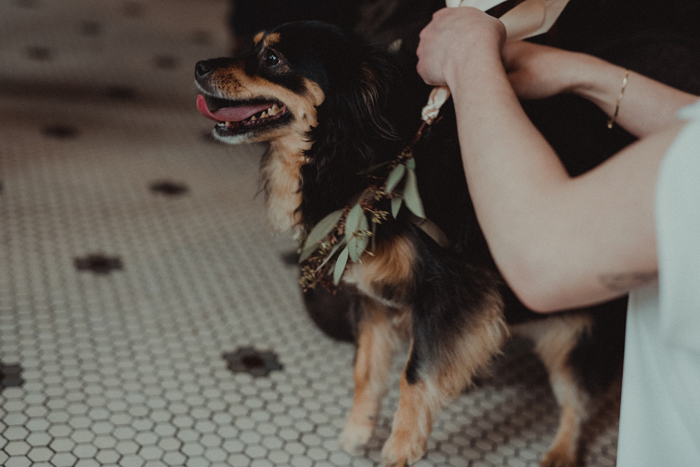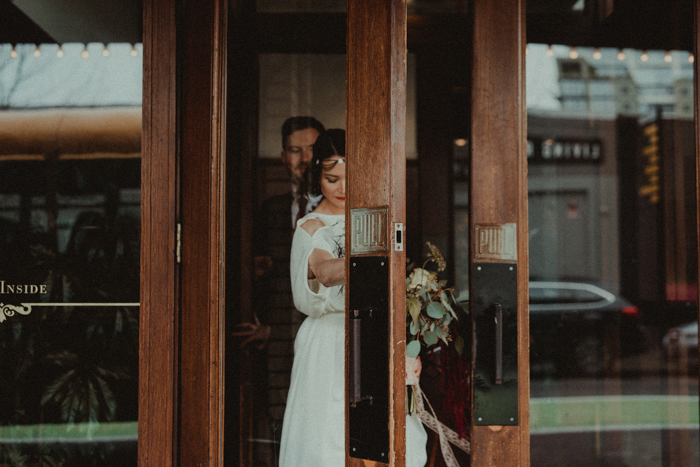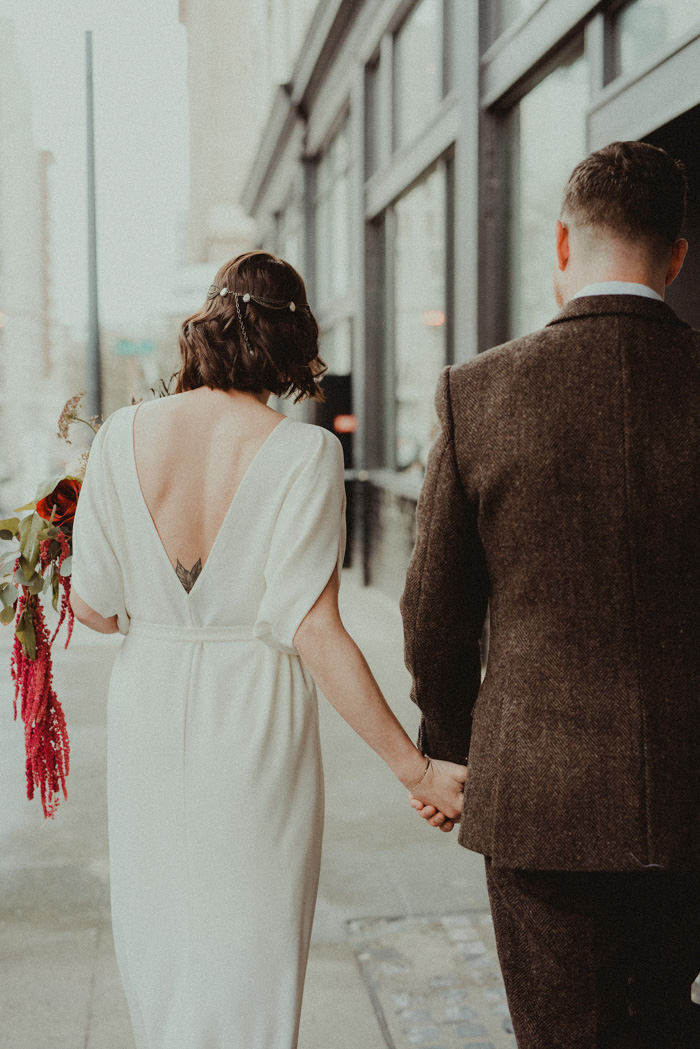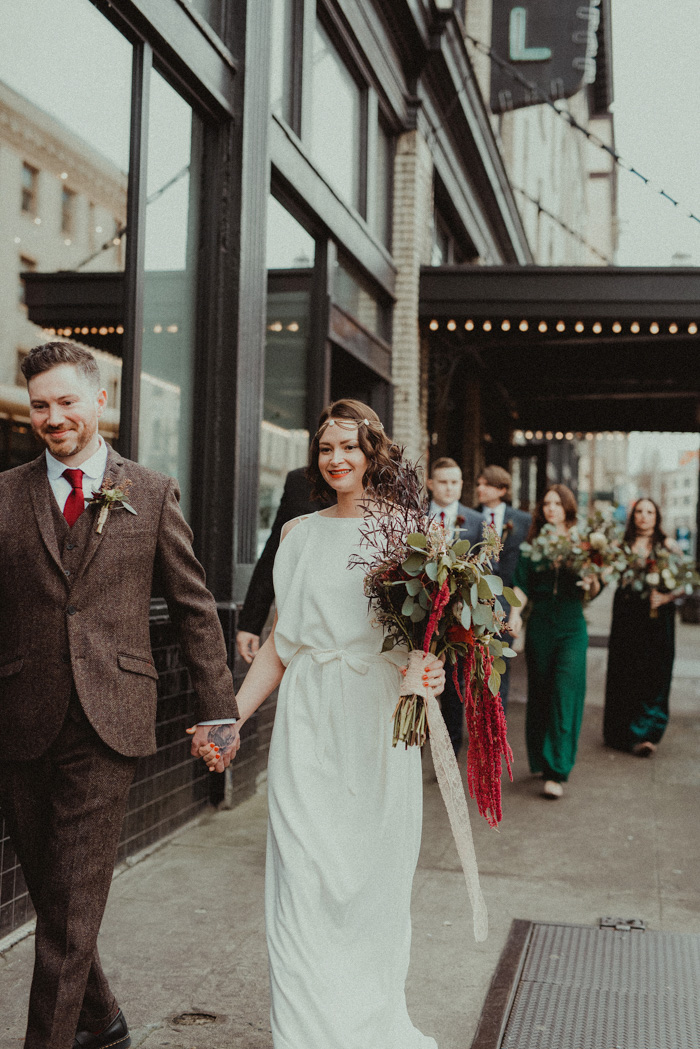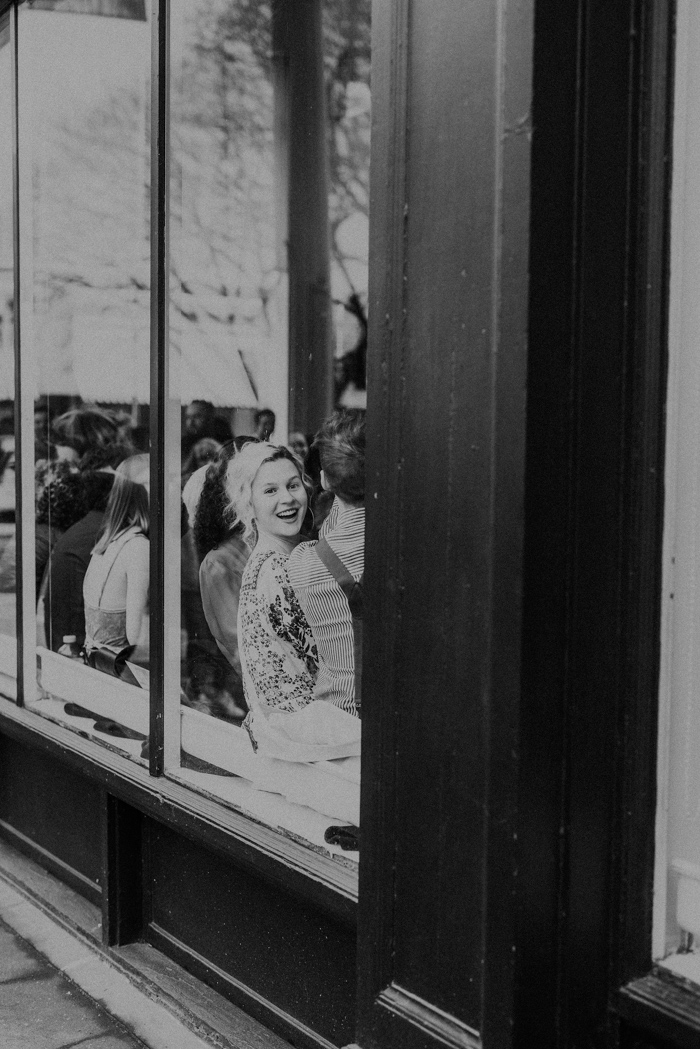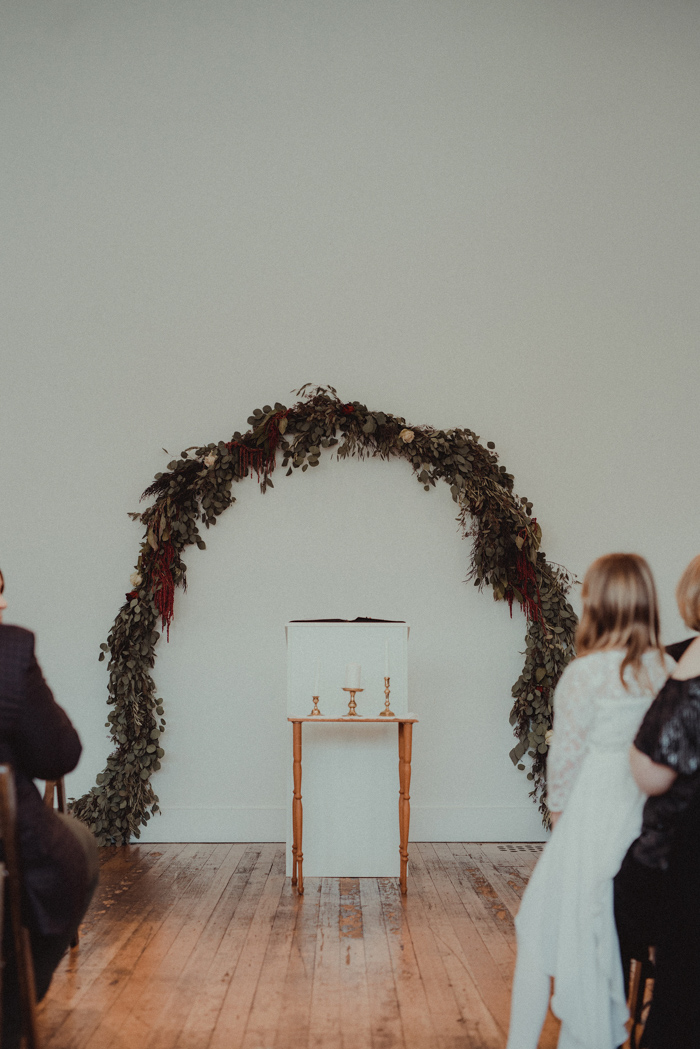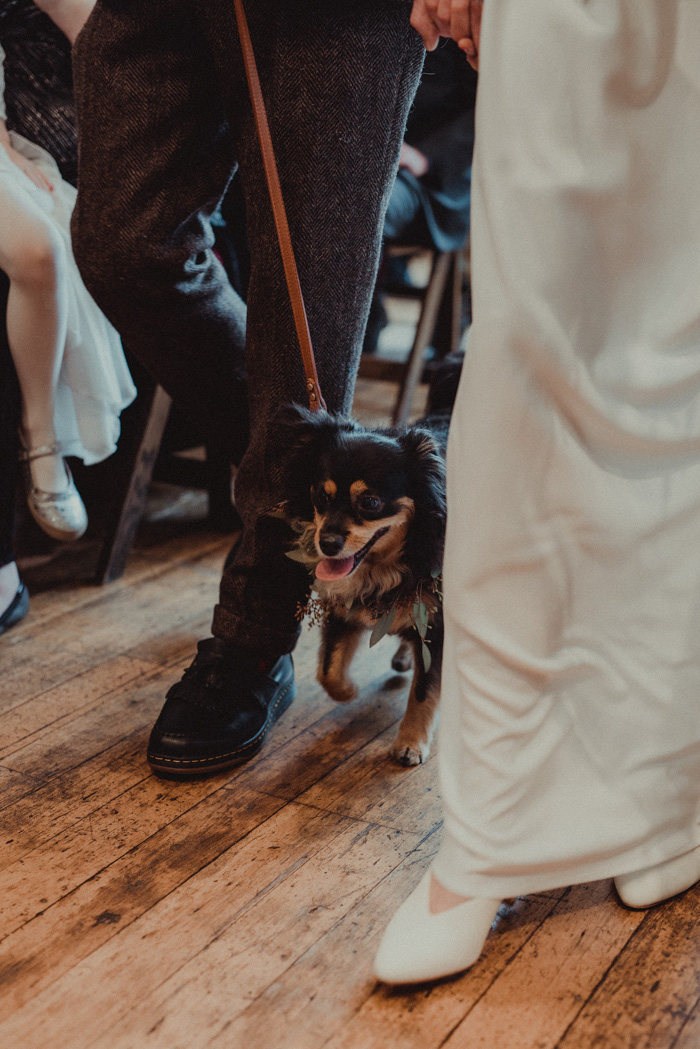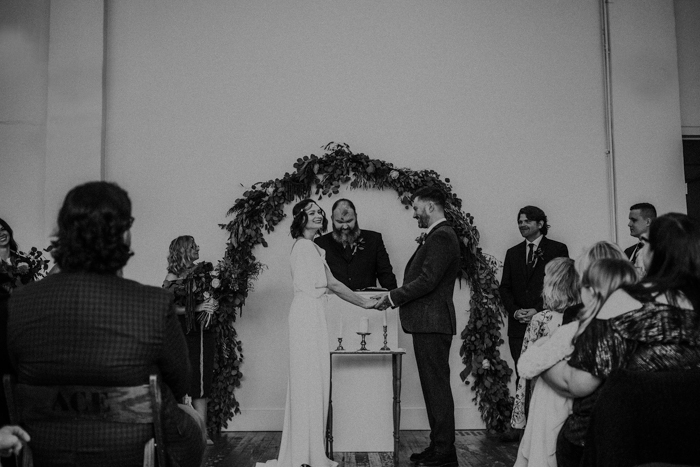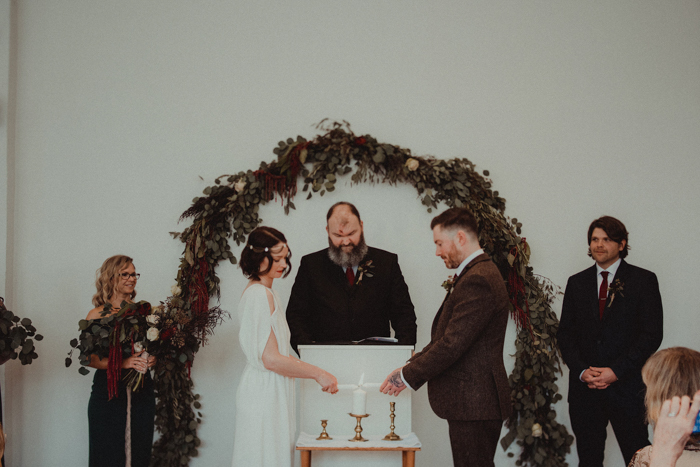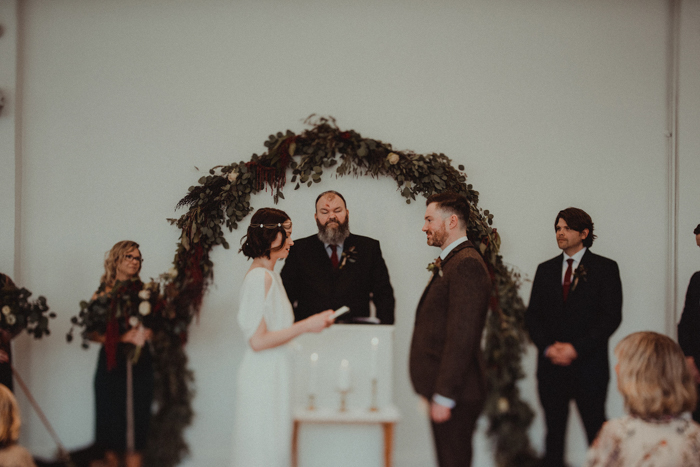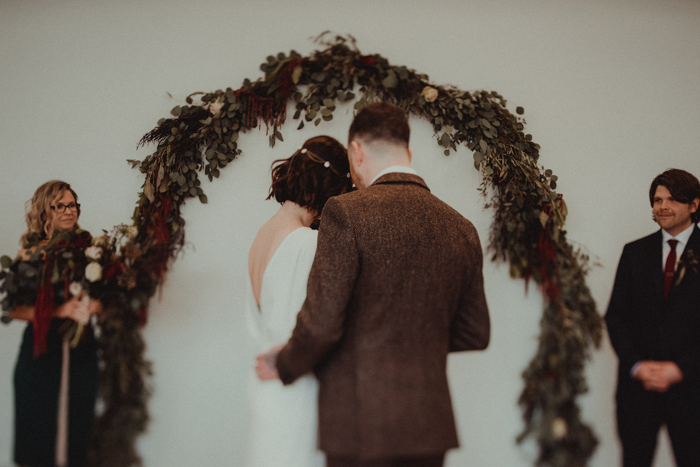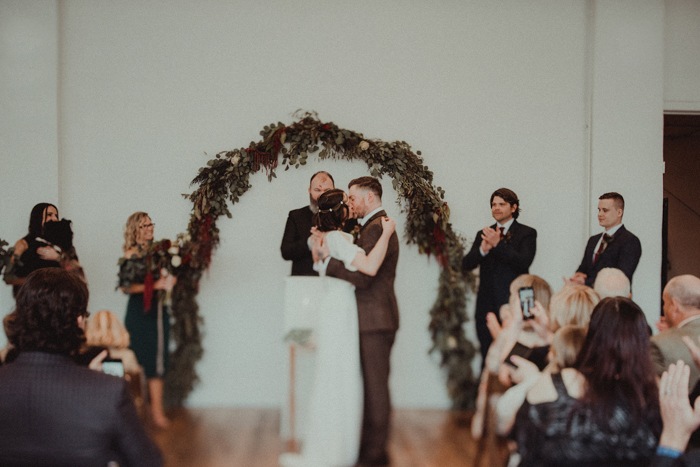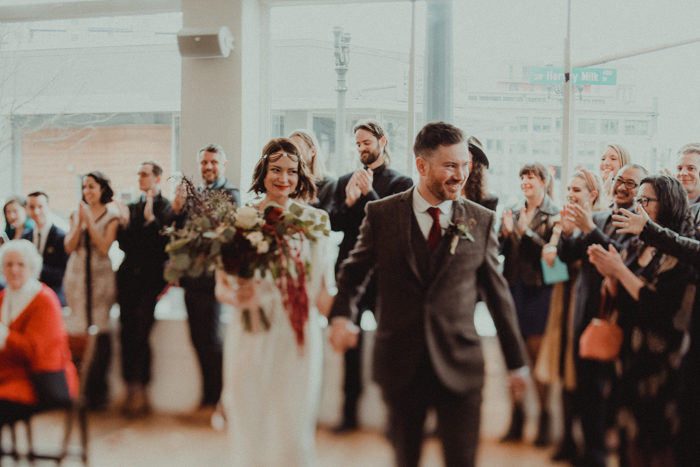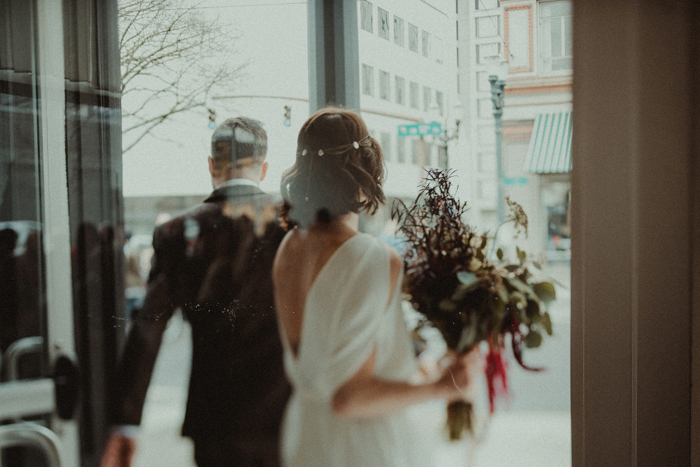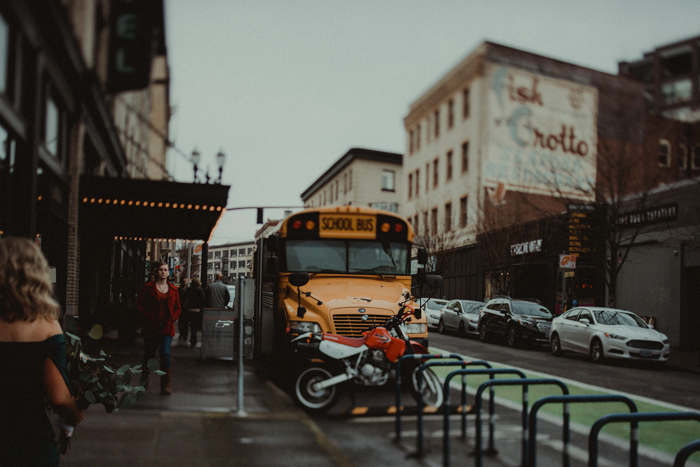 We were on a hard budget, so Jarrott and I did all the planning ourselves. We got engaged a year before we actually were married and started brainstorming right away. We also were very lucky in that almost all of our vendors were friends, so it was really easy to coordinate with them. My best advice is to make lists and stick to them!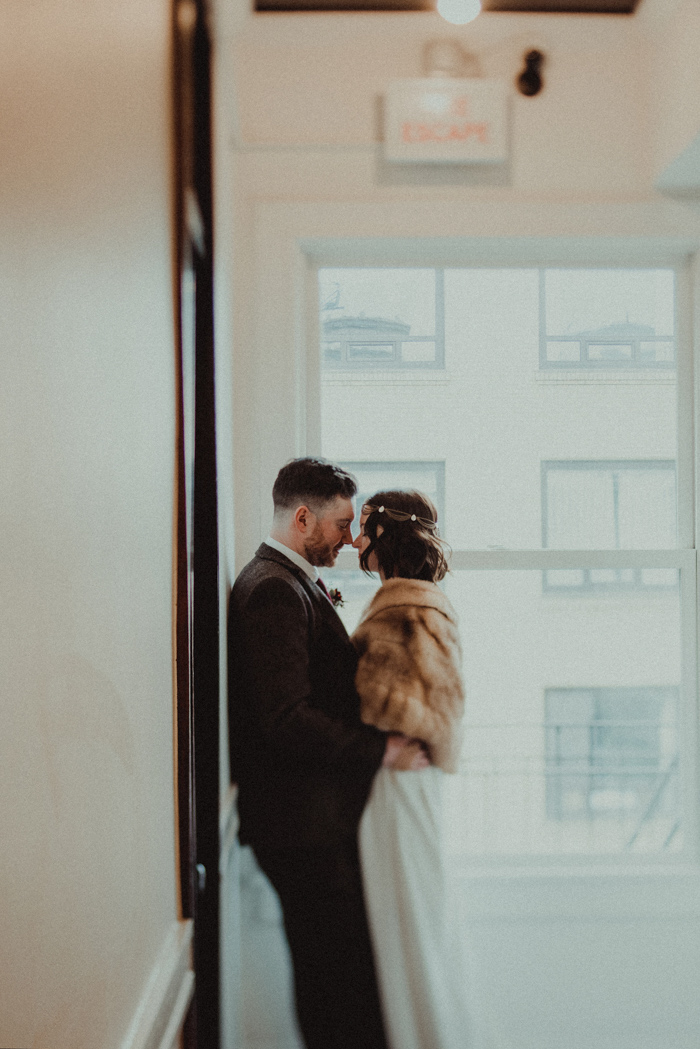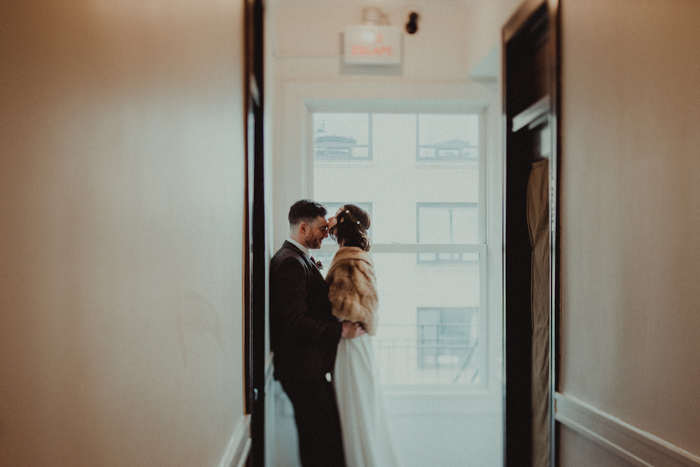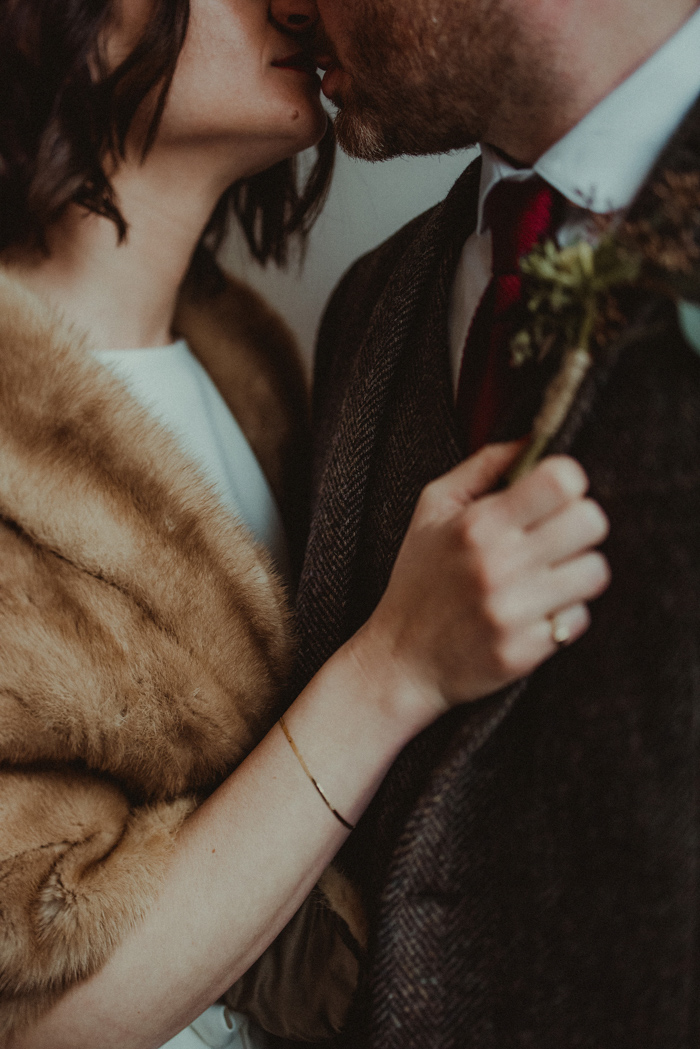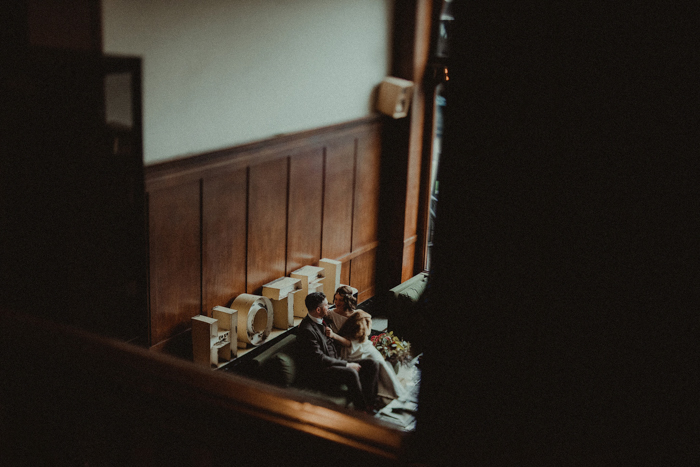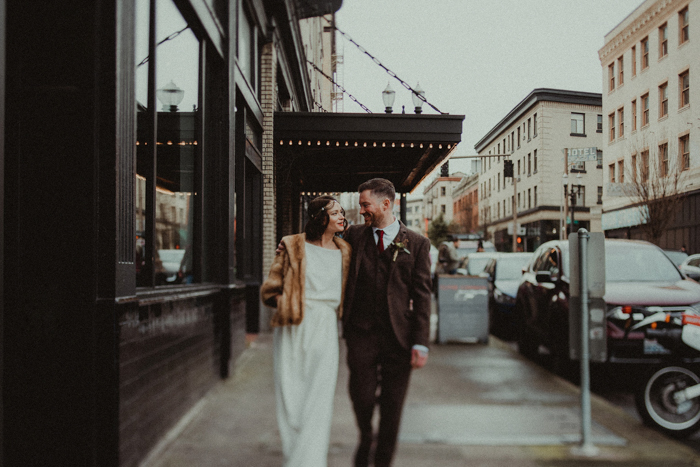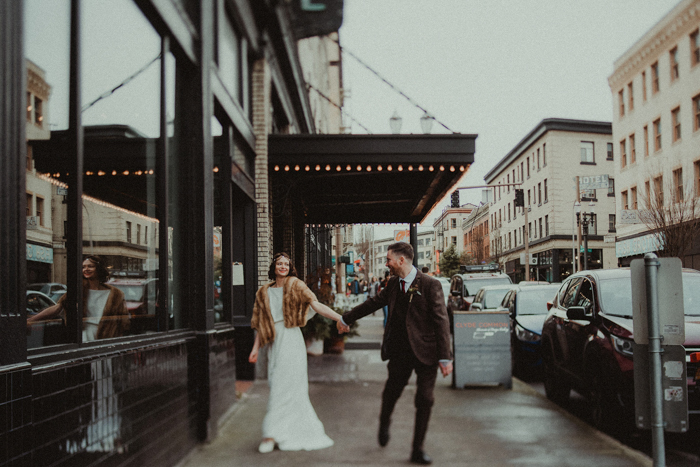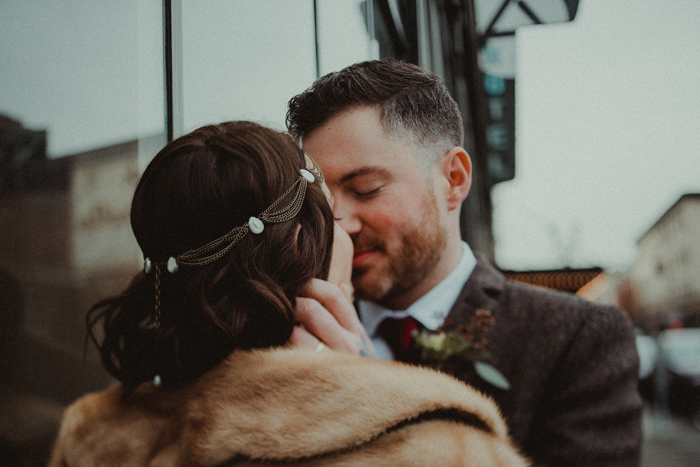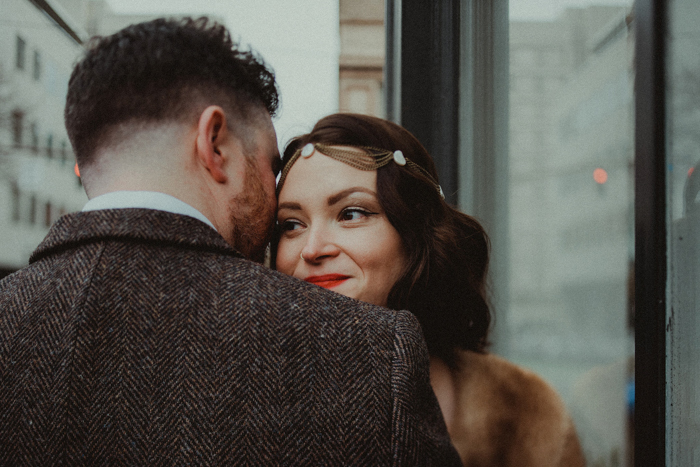 From the moment we started planning, I knew I wanted to have Rojo and Napoleon (our llama and alpaca friends) be there to surprise our guests. They really made for a memorable party and awesome photos!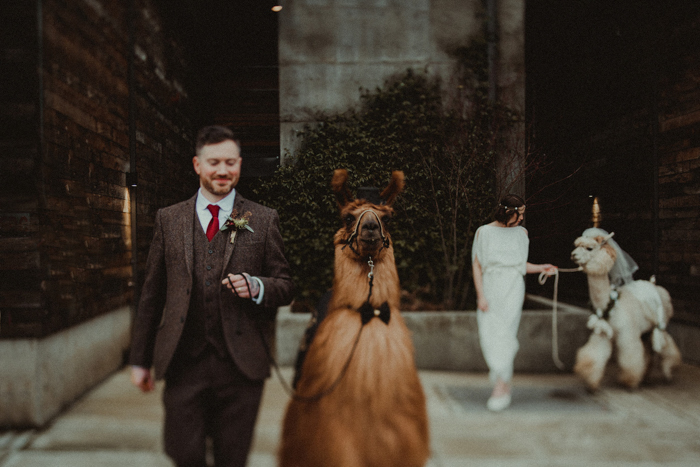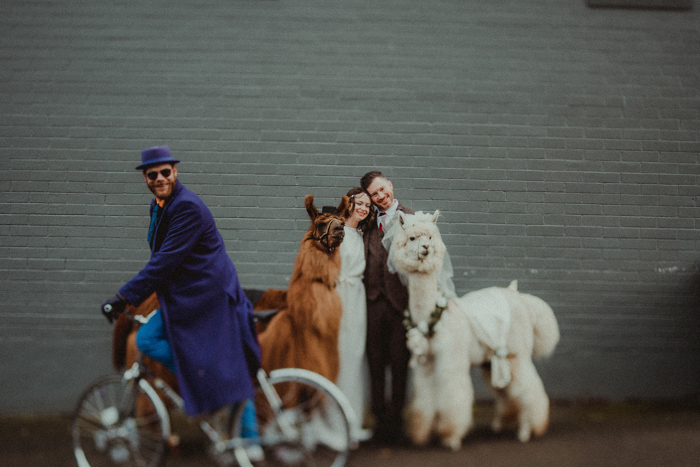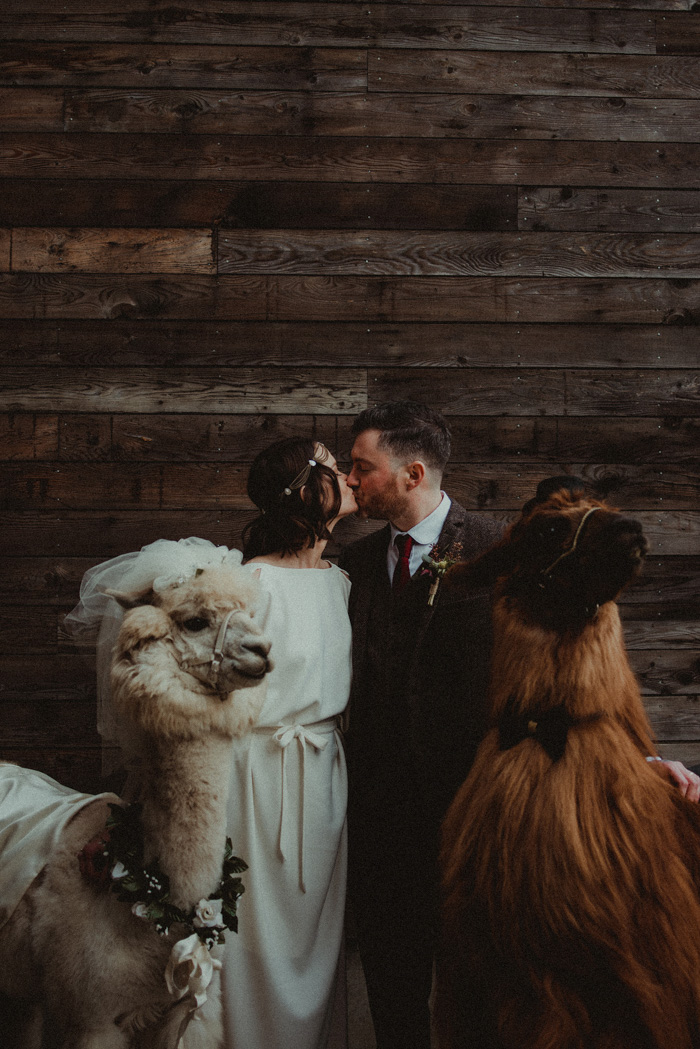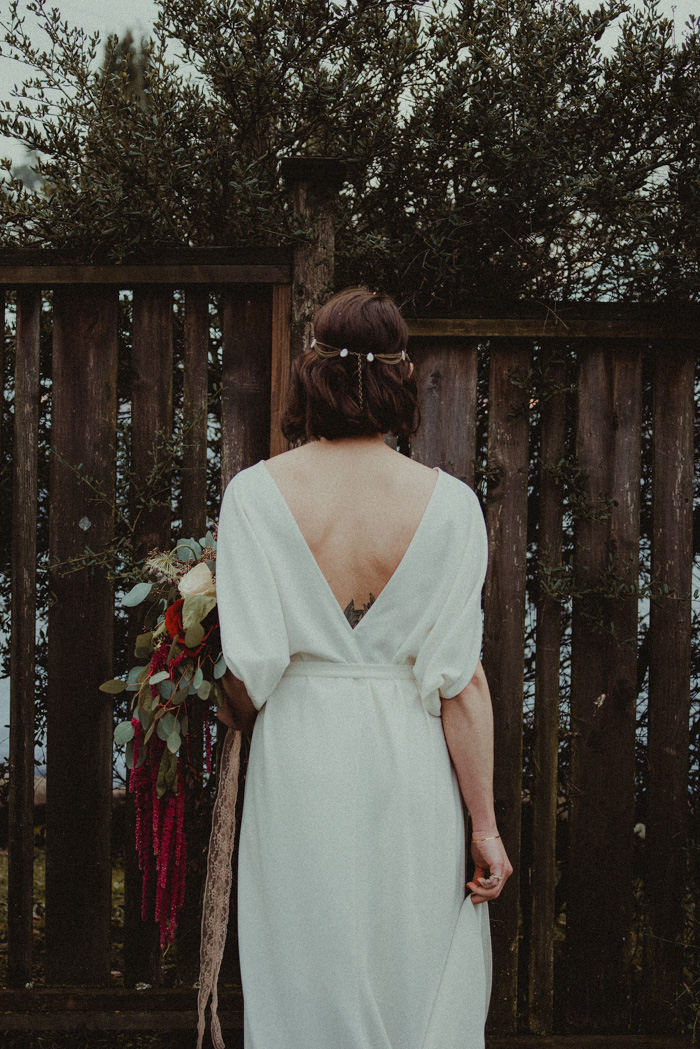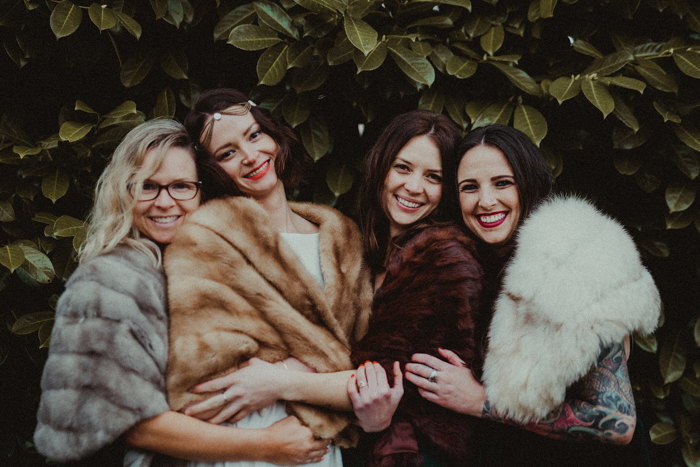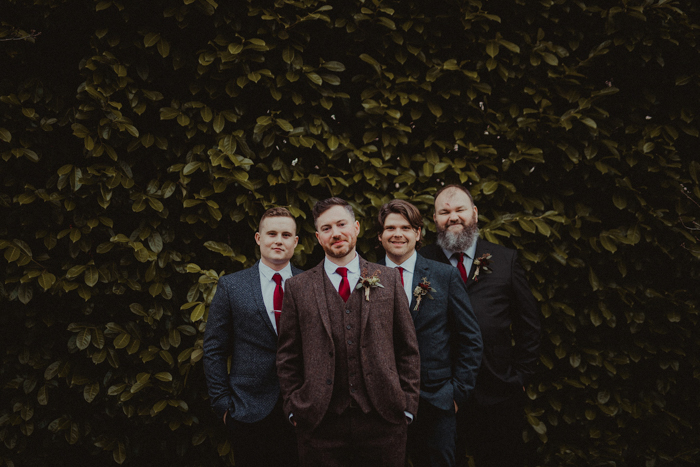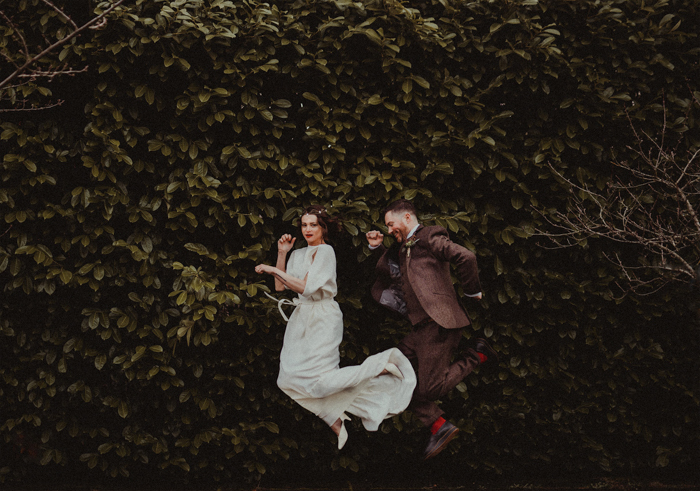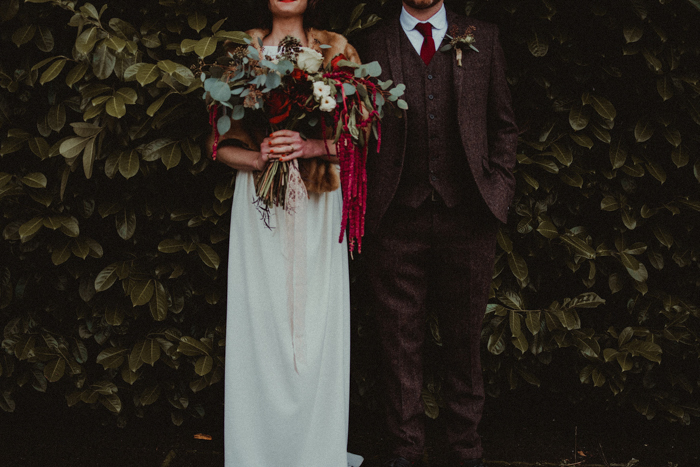 Jarrott is the head chef of FireHouse restaurant, where we had the reception so, we had full creative liberty which was so fun. We decided on a Scandinavian feast! It was important that we kept it pretty casual, and we wanted people to snack all night so it was set up buffet style. There were various Smorbored (little bite-sized appetizers), fondue, fresh oysters, Norwegian meatballs with mashed potatoes, roast chicken with lentils, roasted pork with braised beans, beets with herbed yogurt, apple and cabbage salad, and braised beef with root veggies. We had a really hearty menu to keep everyone warm and cozy since it was January.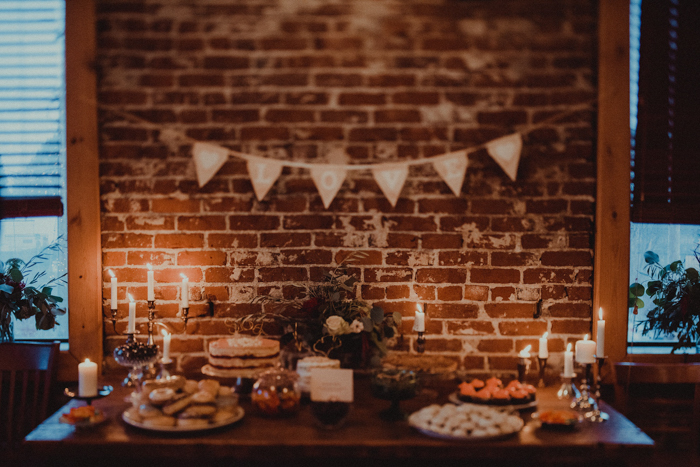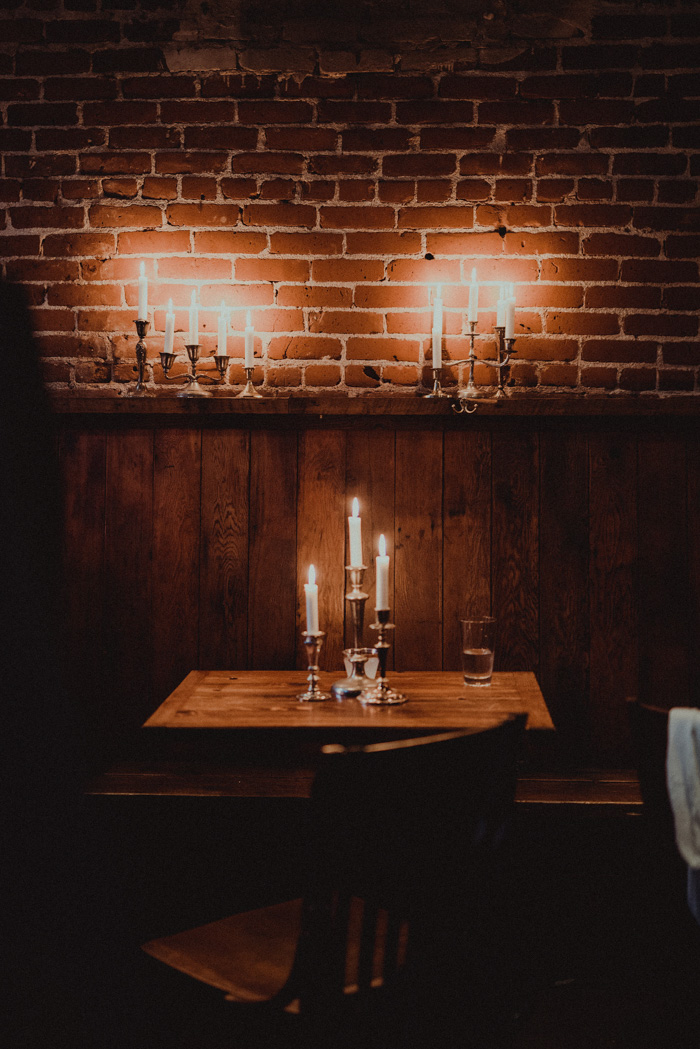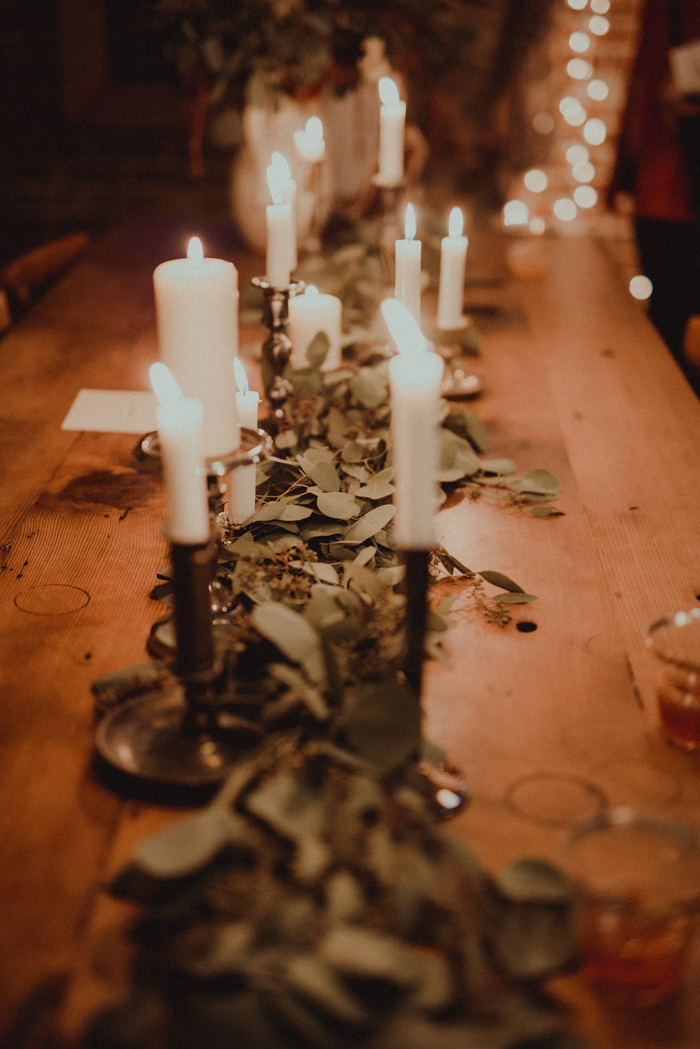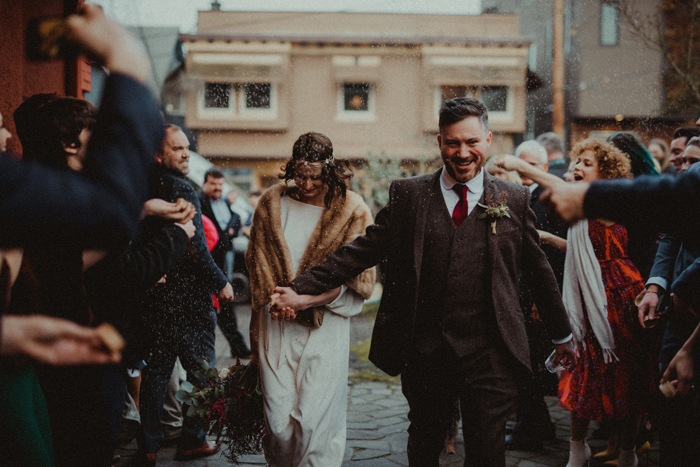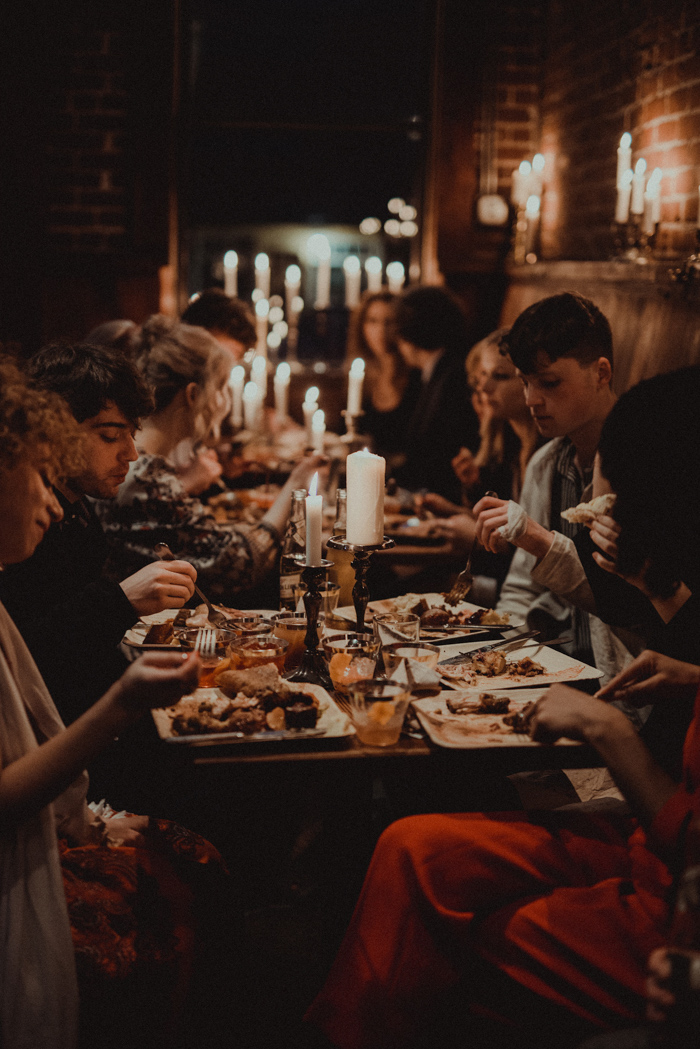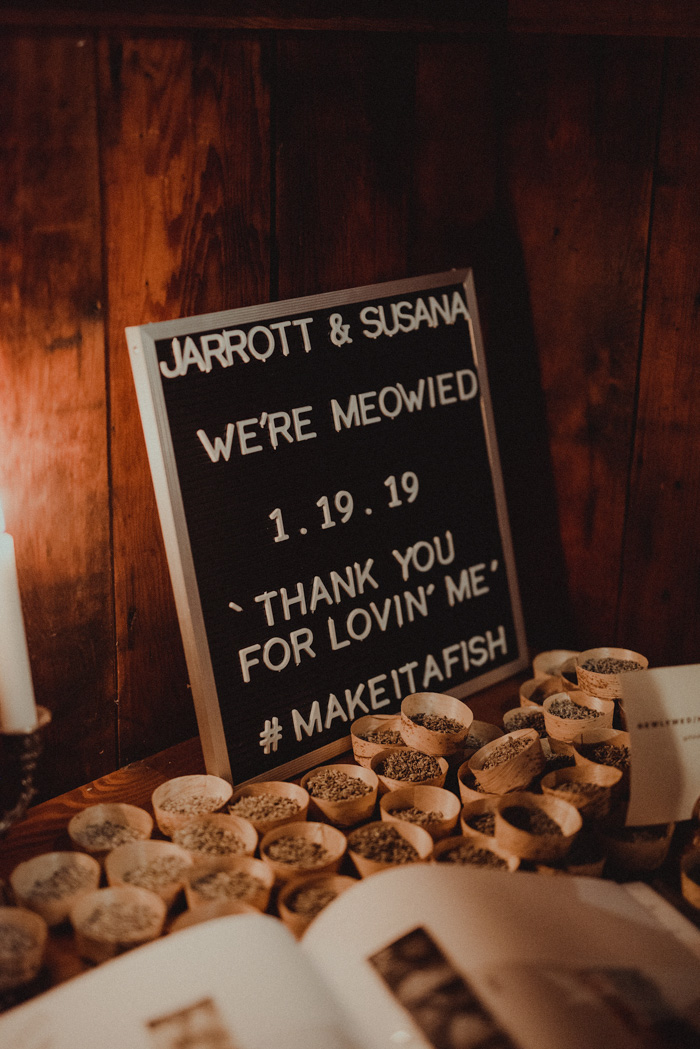 Processional – "Sea Of Love" by Cat Power
Recessional – "I Believe in a Thing Called Love" by The Darkness
First Dance – "Moon Dance" by Van Morrison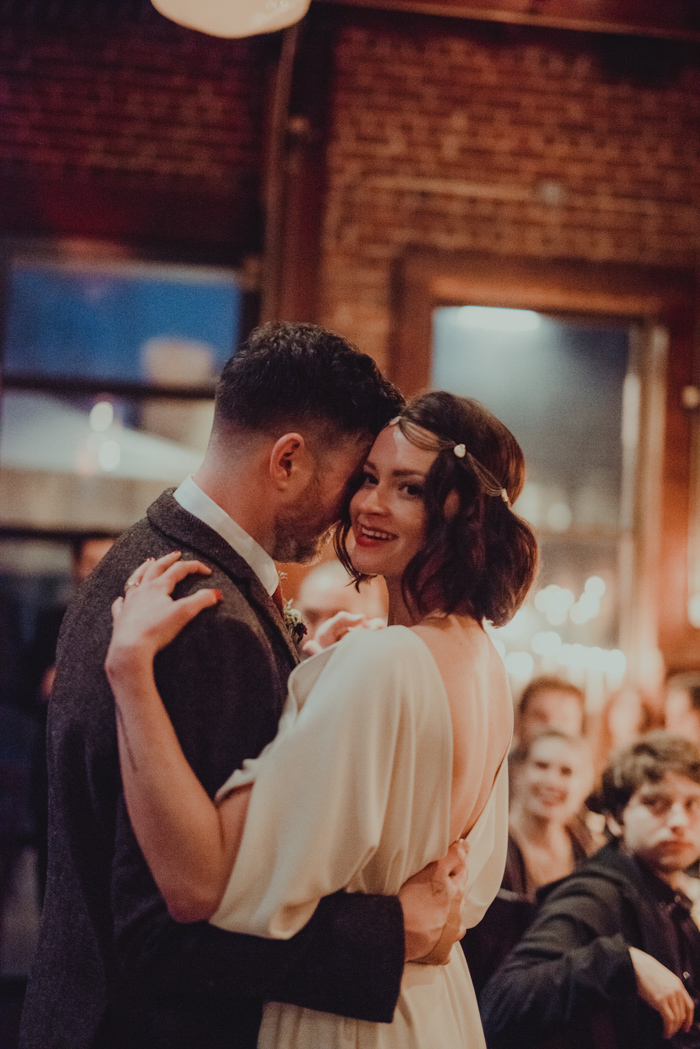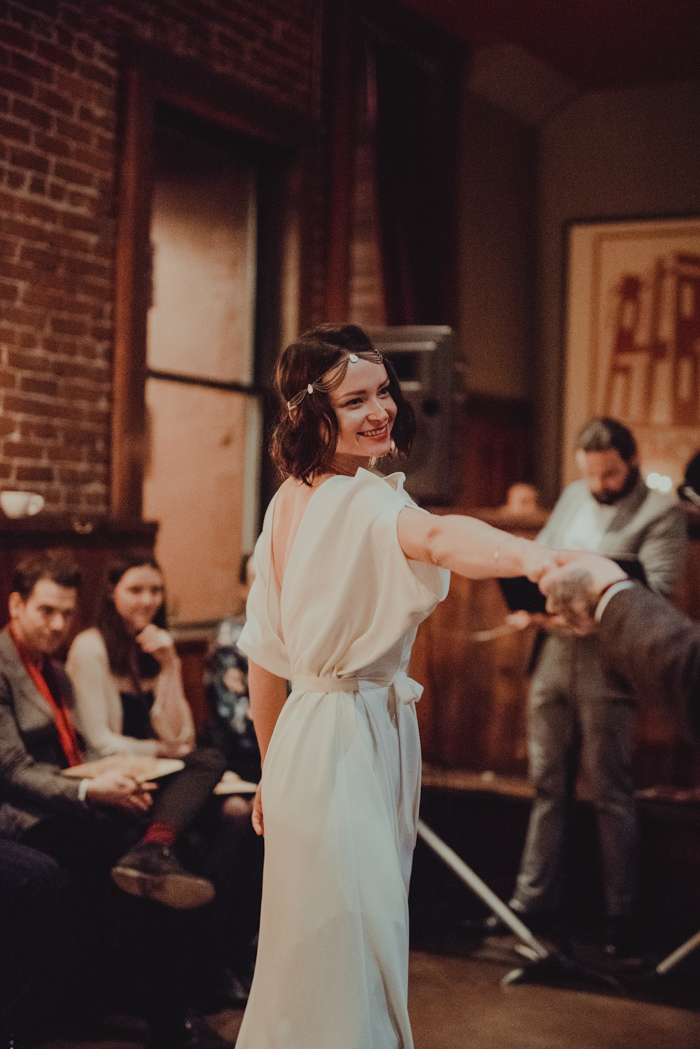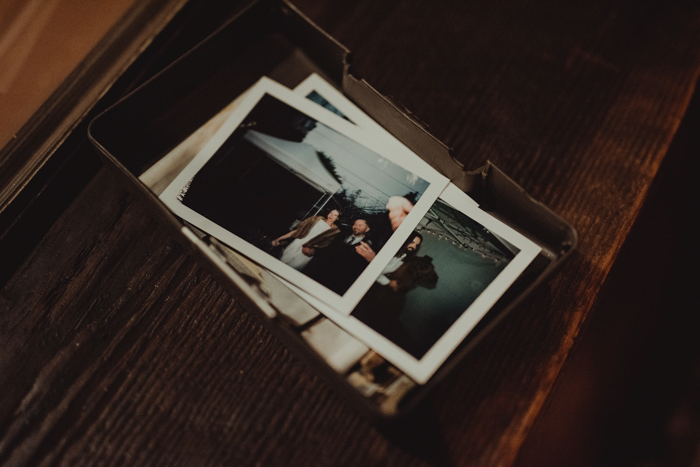 Our biggest congratulations to Susana and Jarrott, and a special thanks to Anna Caitlin Photography for sharing this Ace Hotel Portland wedding! Love the look and feel of vintage weddings? Then you have to see this moody vintage Thorncrown Chapel wedding in Eureka Springs, Arkansas!