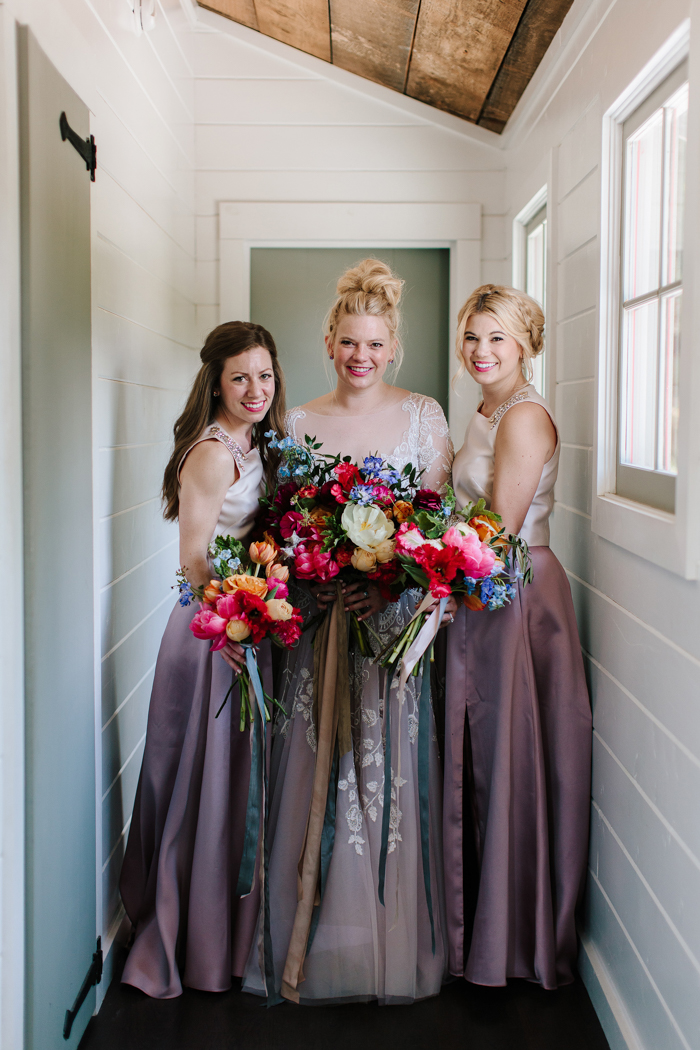 Large blooms, glitter emoji purses, and all the pool floats your heart desires – this colorful, intimate wedding at Sugarboo Farms will have you smiling from ear to ear. Athefter nixing their original plans to have an evening wedding, Victoria and Bryan focused on their one true love: brunch. Victoria said her "I do" wearing her Hayley Paige bridal gown, and switched into a mini L'Agence dress that was perfect for relaxing by the pool with a drink in hand. Ben and Colleen photographed their special day and effortlessly captured the ultra-relaxed vibe Victoria and Bryan were going for.
The Couple:
Victoria and Bryan
The Wedding:
Sugarboo Farms, Blairsville, Georgia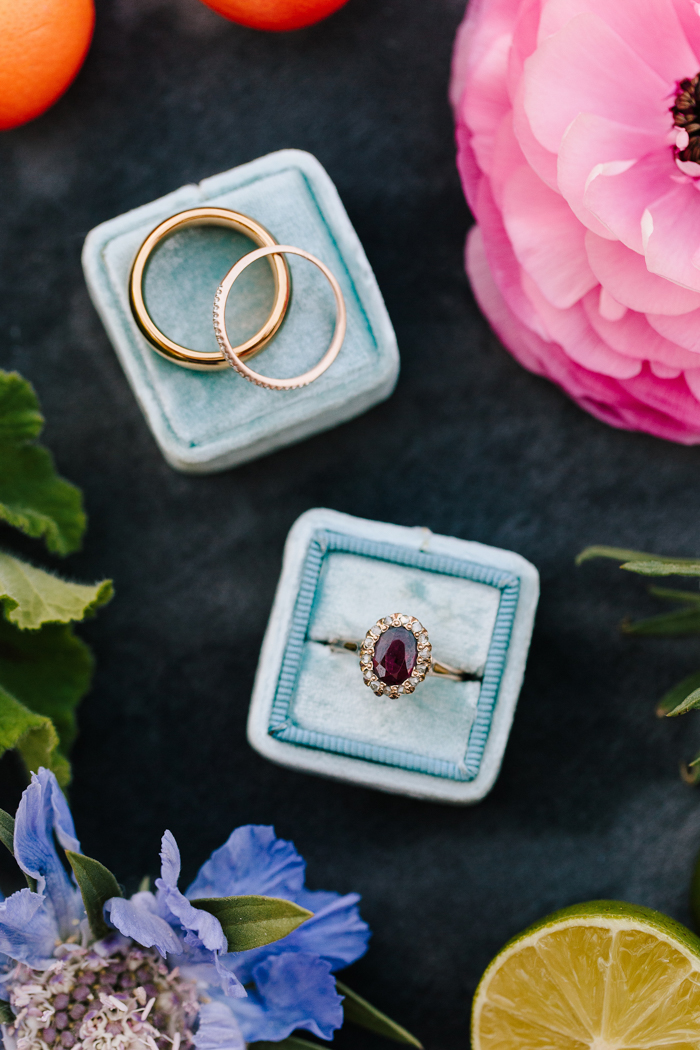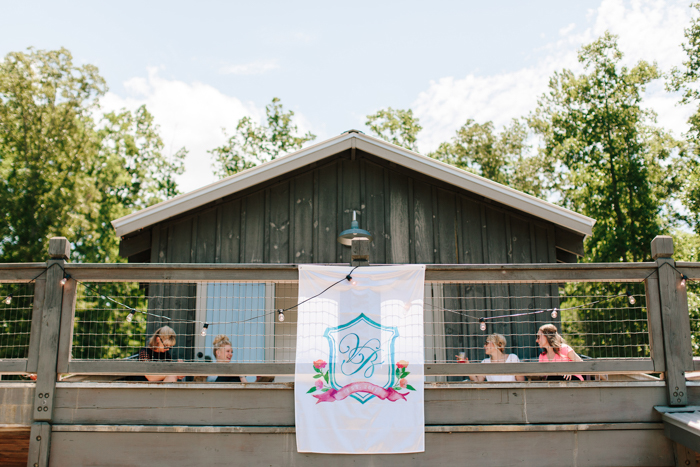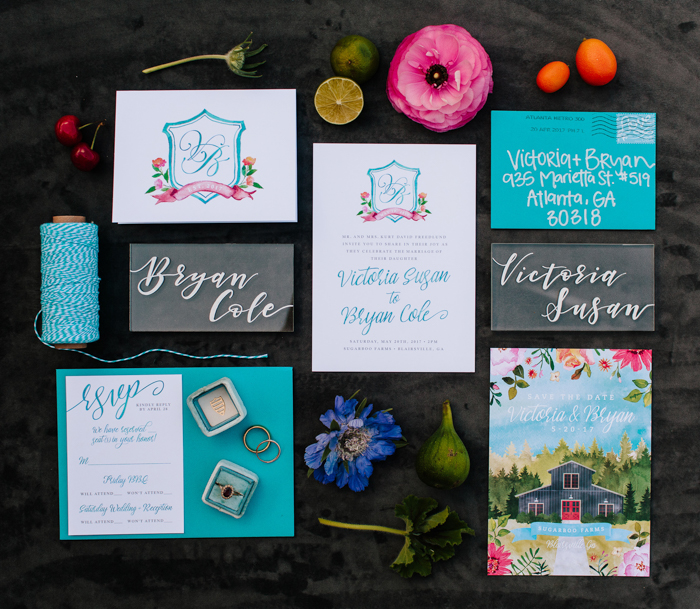 I knew from the beginning I wanted a bohemian-bridal look. I wanted my dress to be different but still bridal. As soon as I put on the Hayley Paige dress, that was it. I loved the color of it and the detail. I loved how it felt different, but still made me feel like a bride. I had originally planned on having hair and makeup, but in my normal life I don't really wear a ton of makeup and I like to get ready really quickly – when I had my hair and makeup trial I didn't really feel like me when it was done. (and I REALLY didn't want to get up at 5am to start the getting ready process for a 2pm wedding) I knew on my wedding day I wanted to feel like the best version of my everyday self.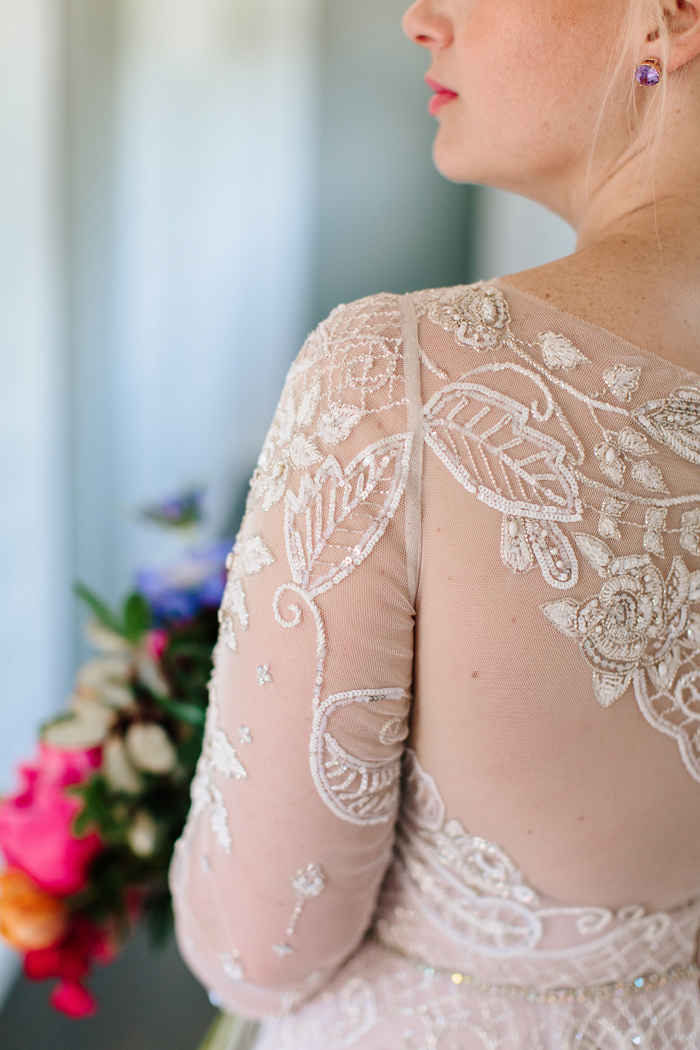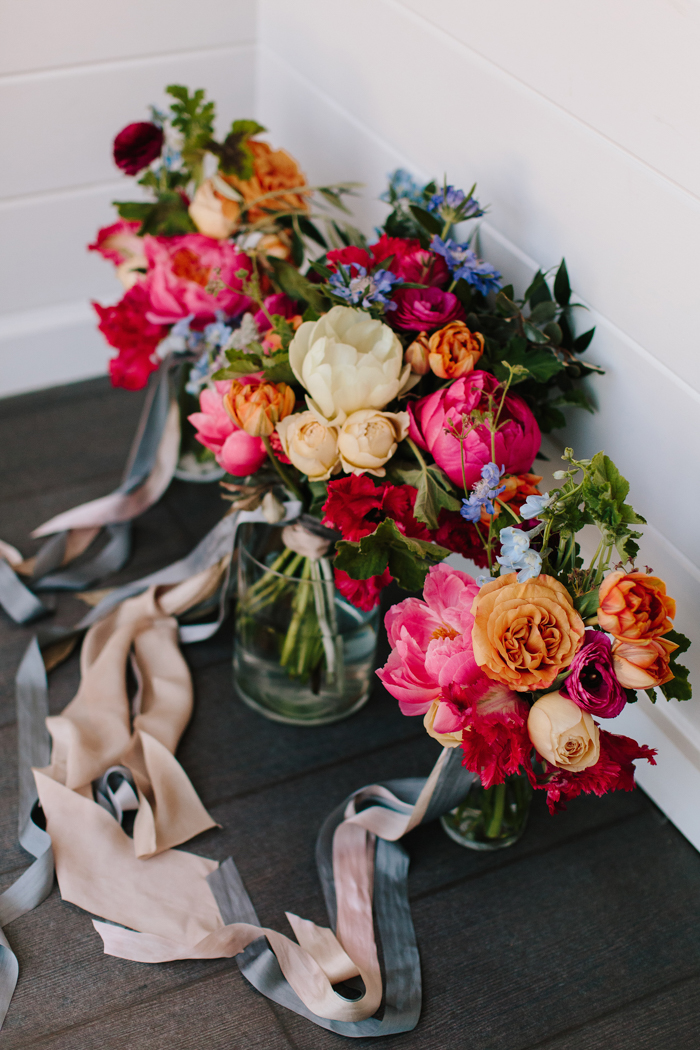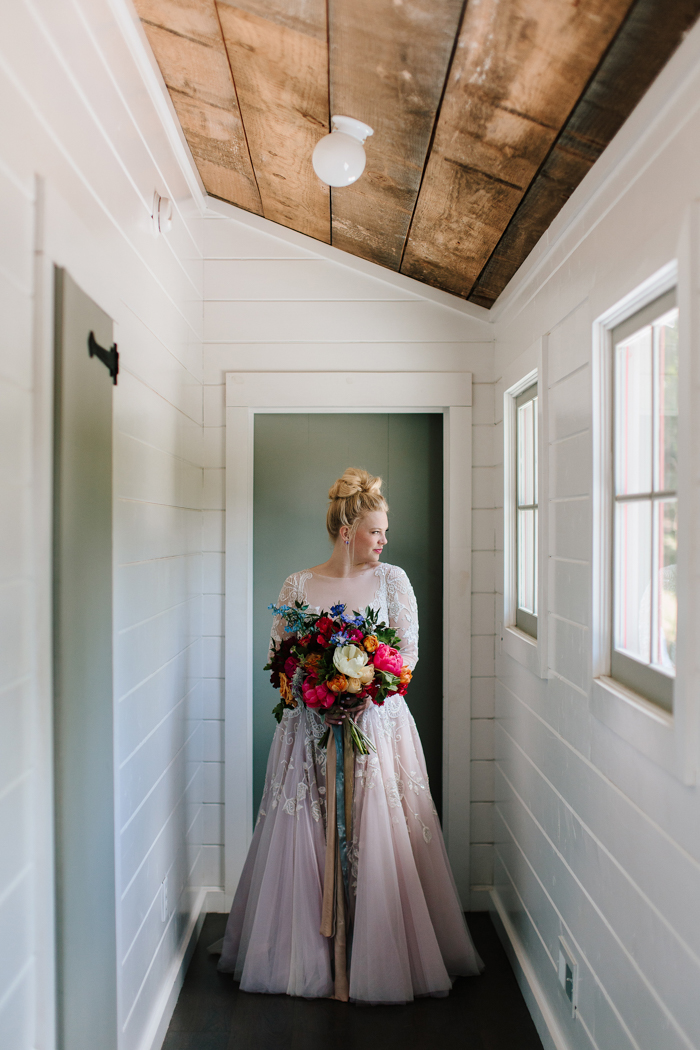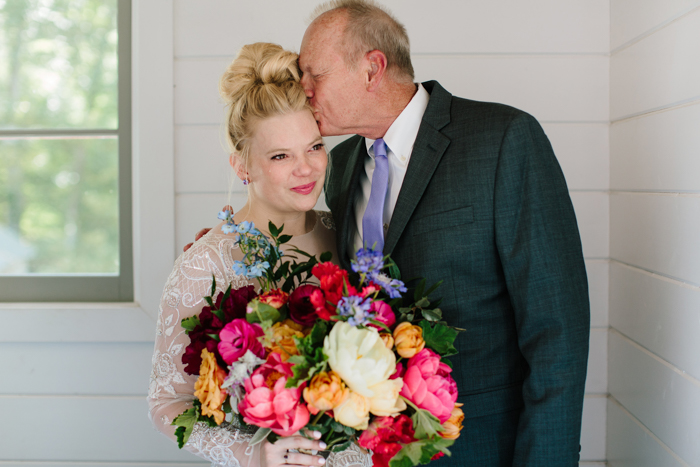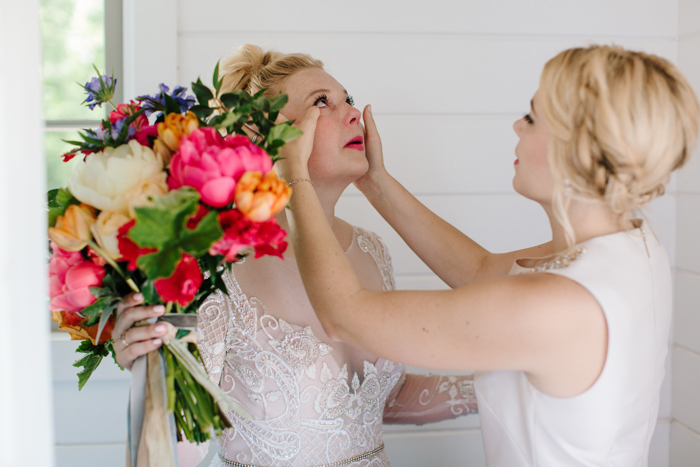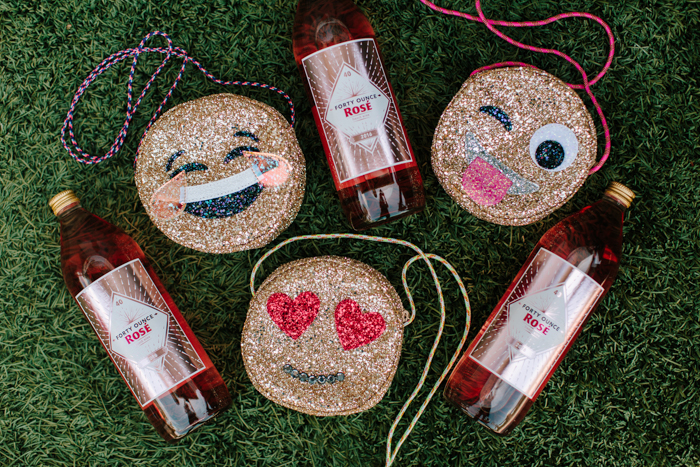 My sister, best friend (who is basically my parents' 3rd daughter), parents and I hung out at their hotel eating breakfast, putting on our makeup, and sharing memories. It was one of my favorite parts of the day. My bridesmaids wore lavender ballgown skirts with cropped, sleeveless ivory tops with a jeweled neckline. My sister, mom and I randomly found them in the separates section of Dillard's and they were PERFECT. I found sparkly, emoji purses at Crewcuts that we carried for the reception. I worked at J.Crew for a long time and now work in Social Media, so the purses felt like such a fun fit.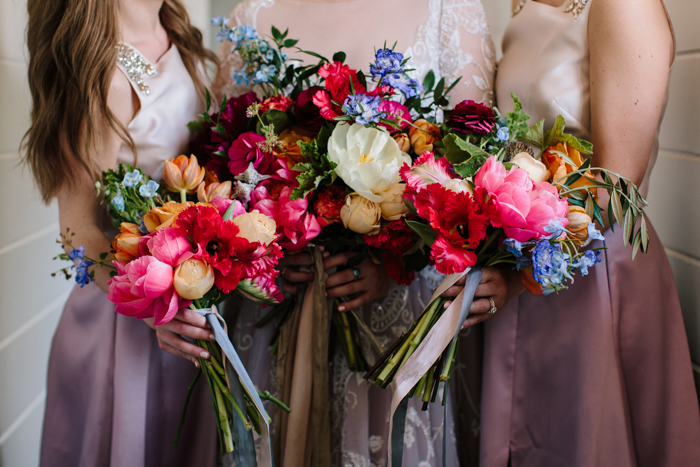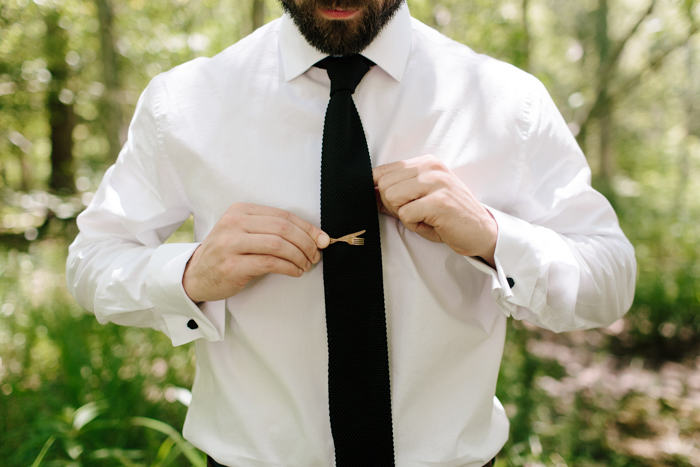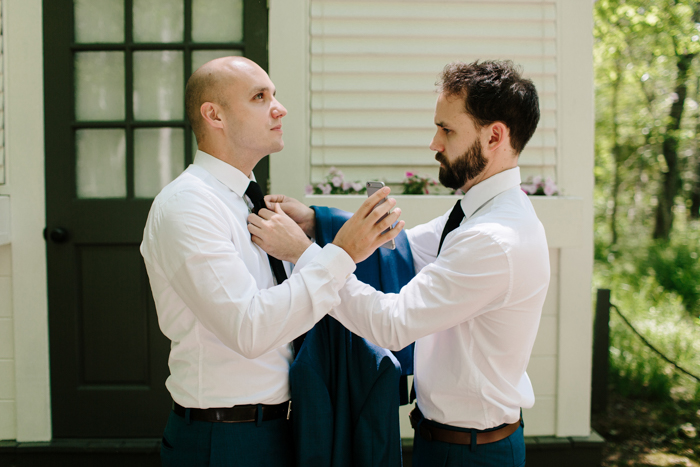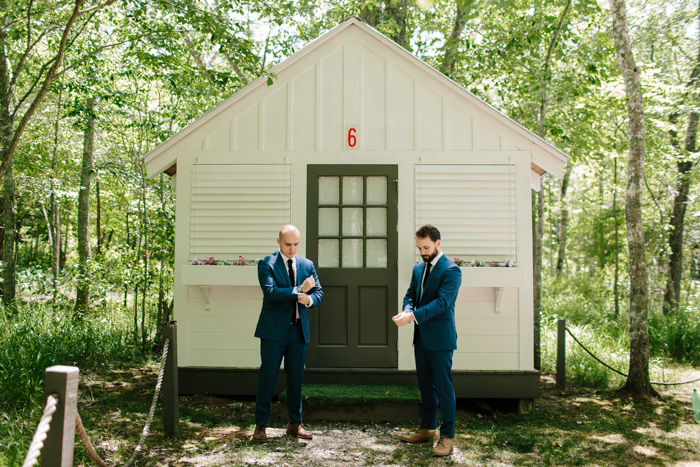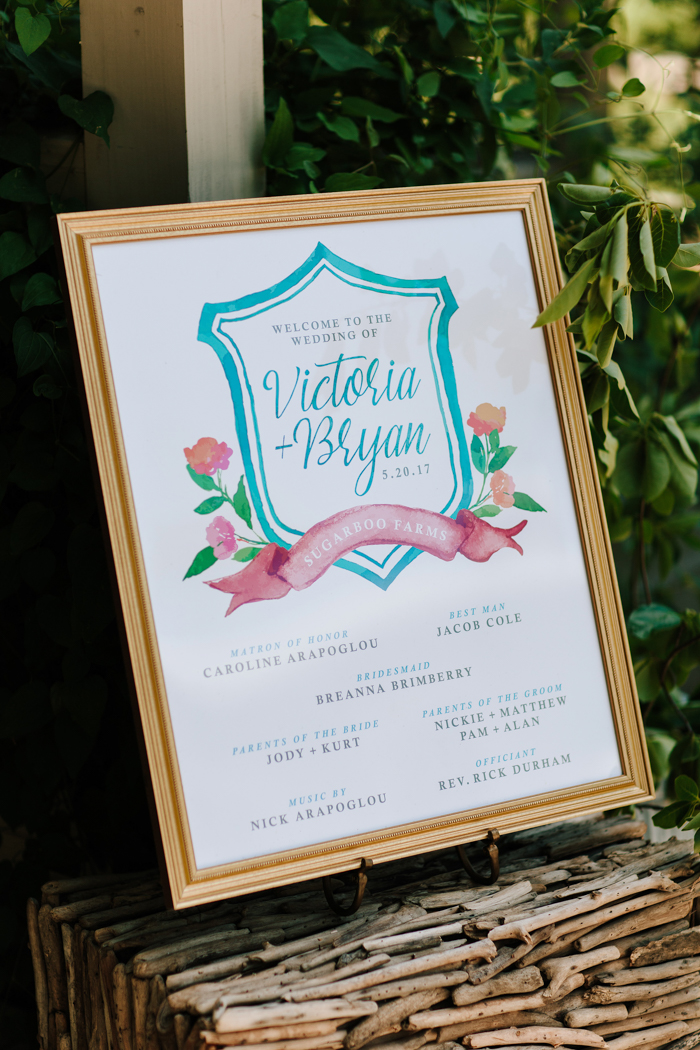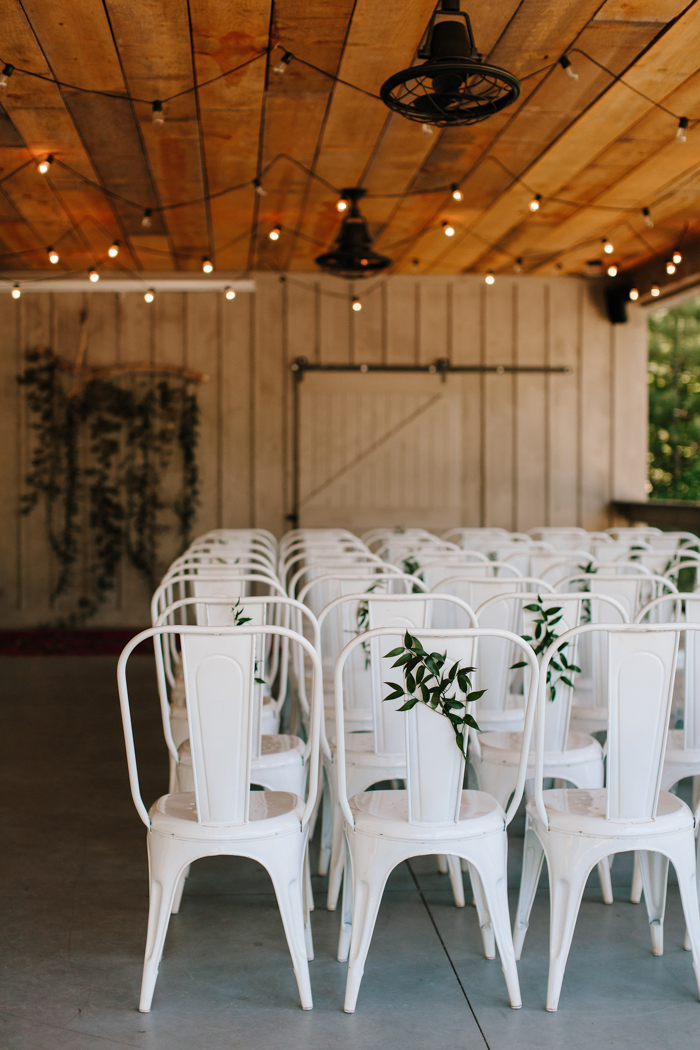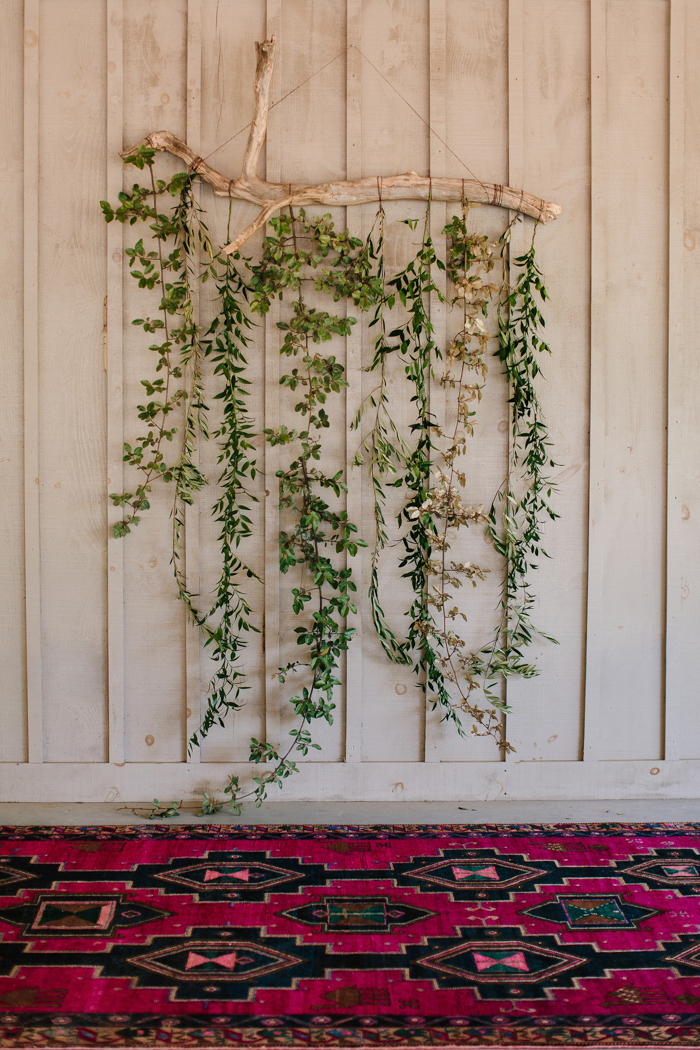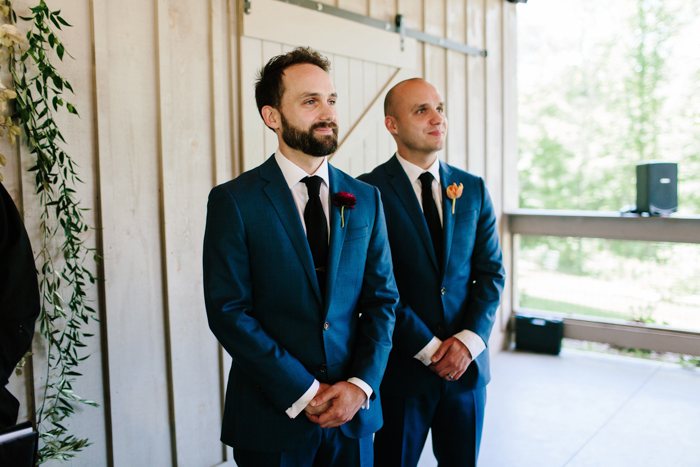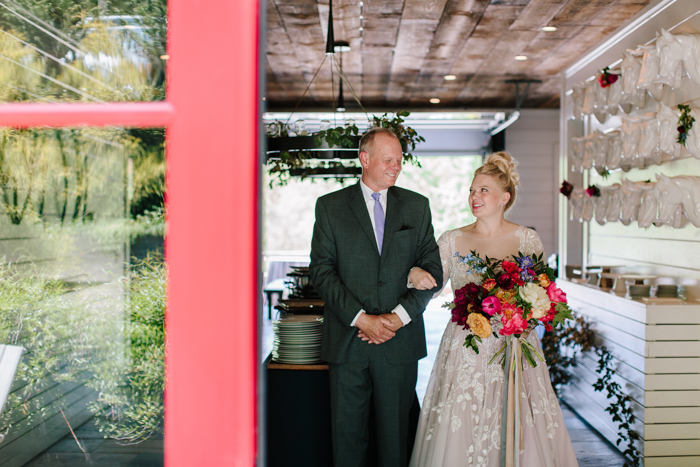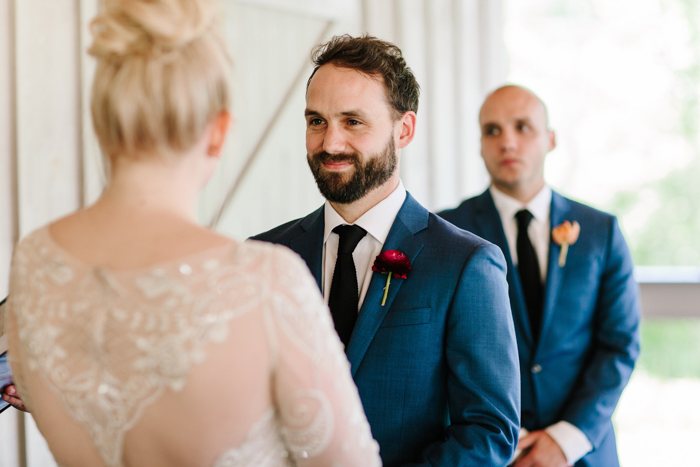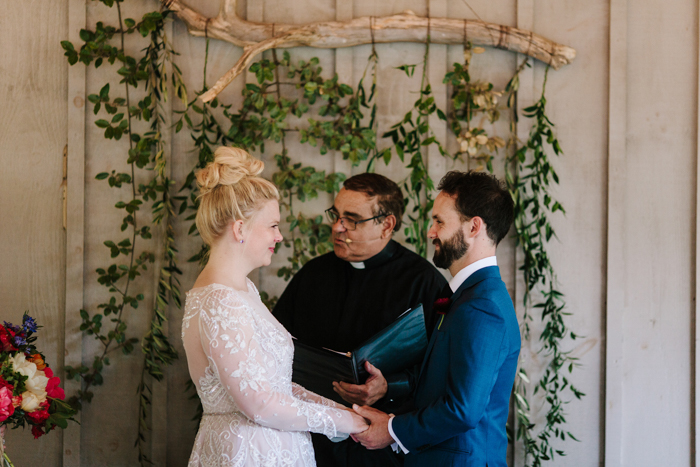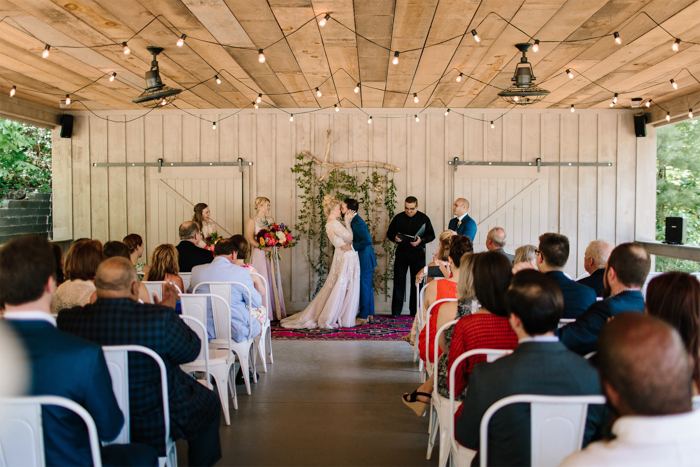 We had seen Sugarboo Farms randomly on Instagram a couple years ago and always kept it in mind. We drove up to the mountains and went and saw it the weekend after we got engaged (Valentine's Day!) and knew it was the one. It was FREEZING cold and pouring down rain and we still knew that was where we wanted to get married. We knew if we loved it that much freezing in February we didn't need to see any other venues.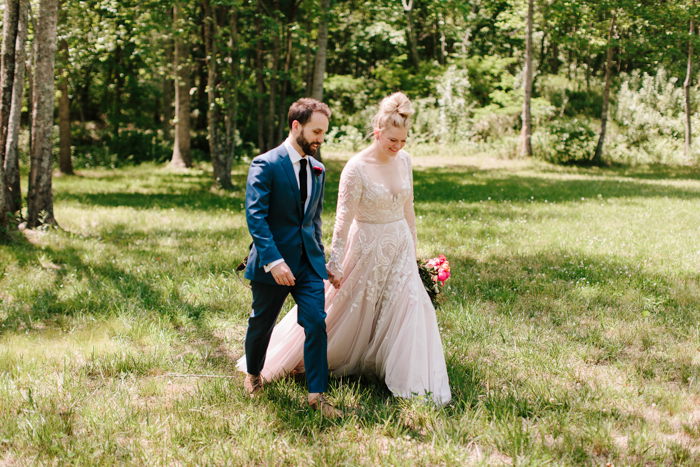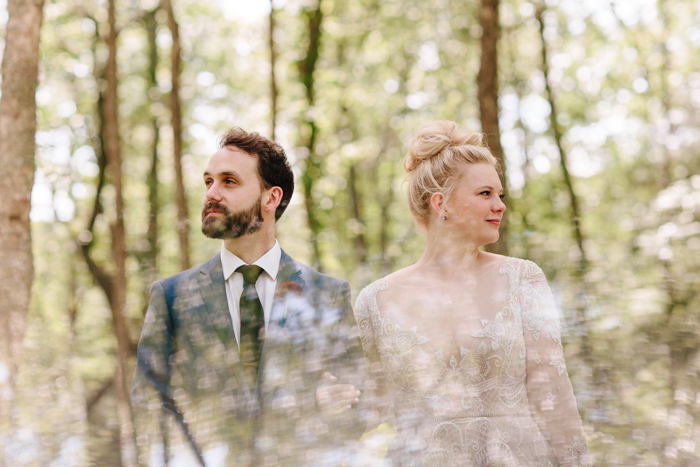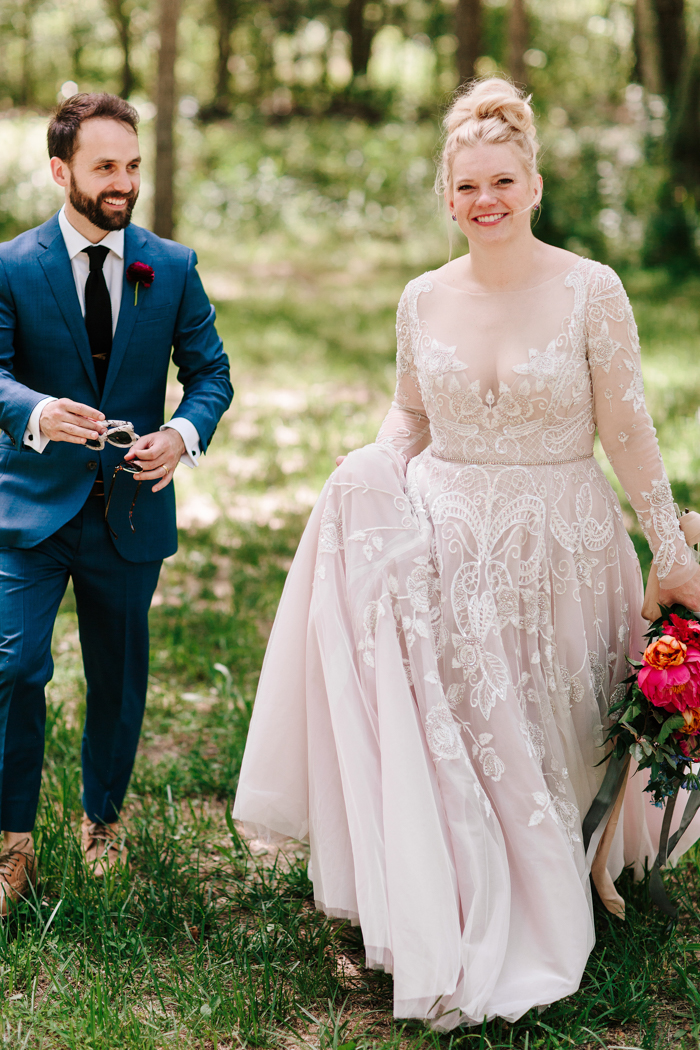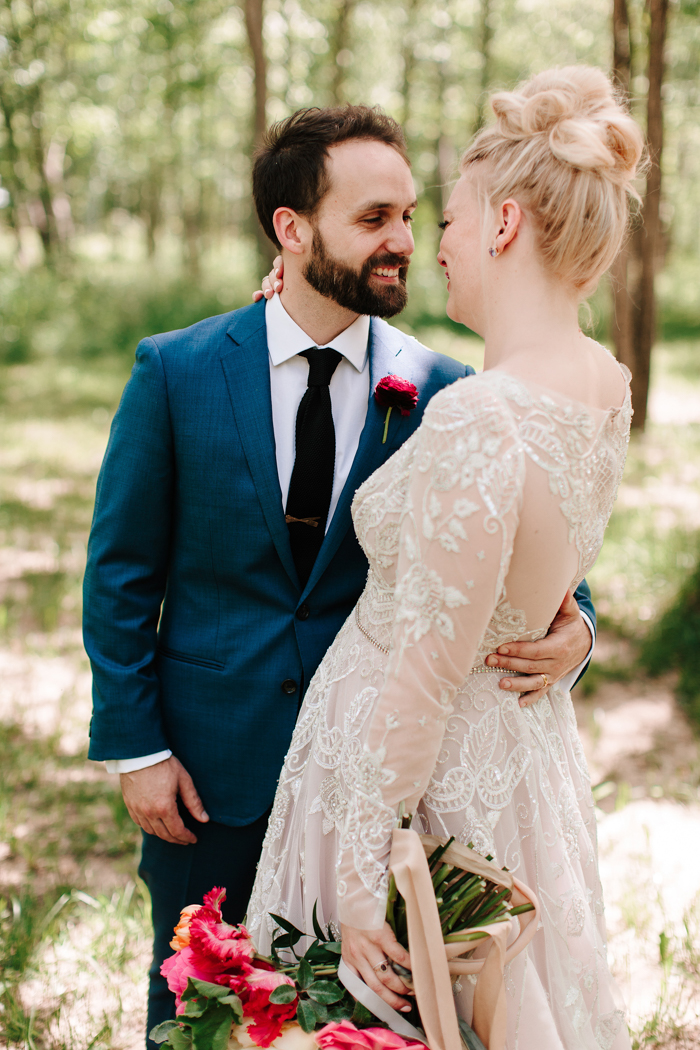 Ben and Colleen were amazing. There aren't really any words to describe how well we clicked with them. It ended up being hotter than we planned the day of our wedding, and when my bridesmaids and I got to the venue a few hours before the wedding, I told Ben I really didn't want to put my dress on and take a bunch of pictures outside and they totally rolled with it – and got the best pictures we could have imagined. I put my dress on about 45 minutes before the ceremony and we got amazing pictures of the girls without even going outside. Their biggest goal was our comfort because they knew it would translate into amazing pictures – and it DID. They also were so many places at once without us ever noticing they were. There are so many pictures I literally wonder "WHEN DID THEY GET THAT?!"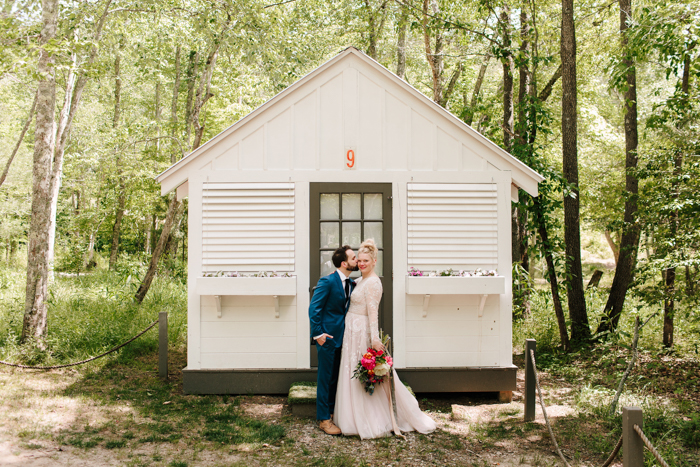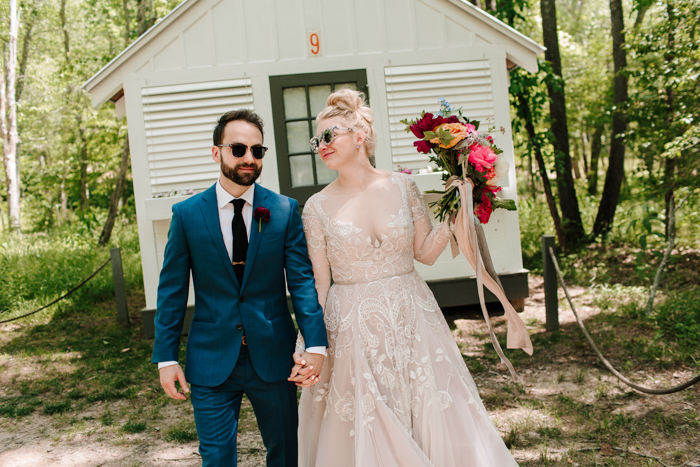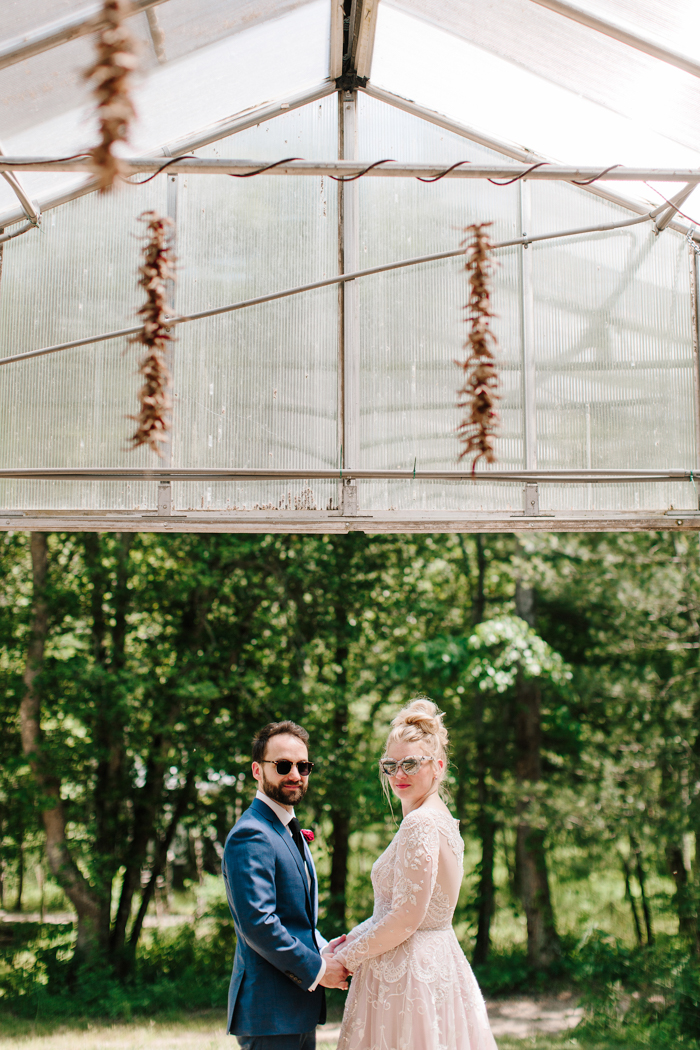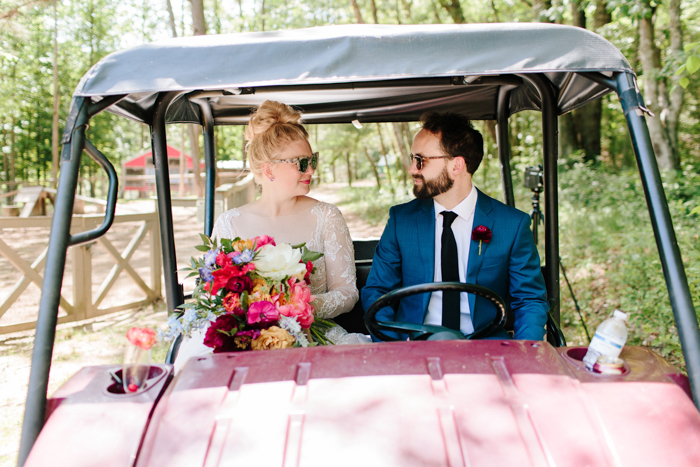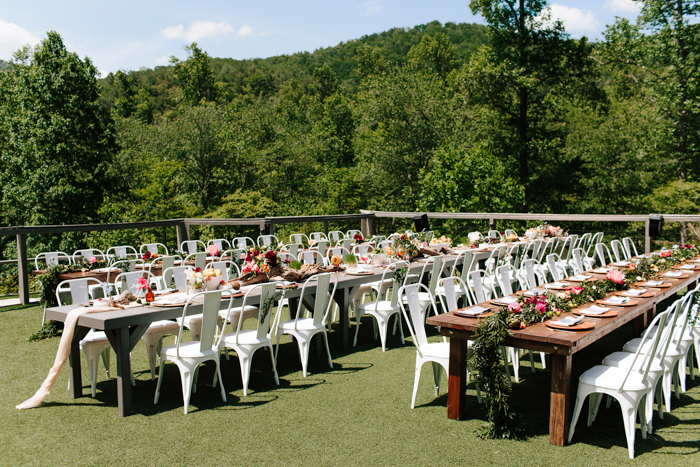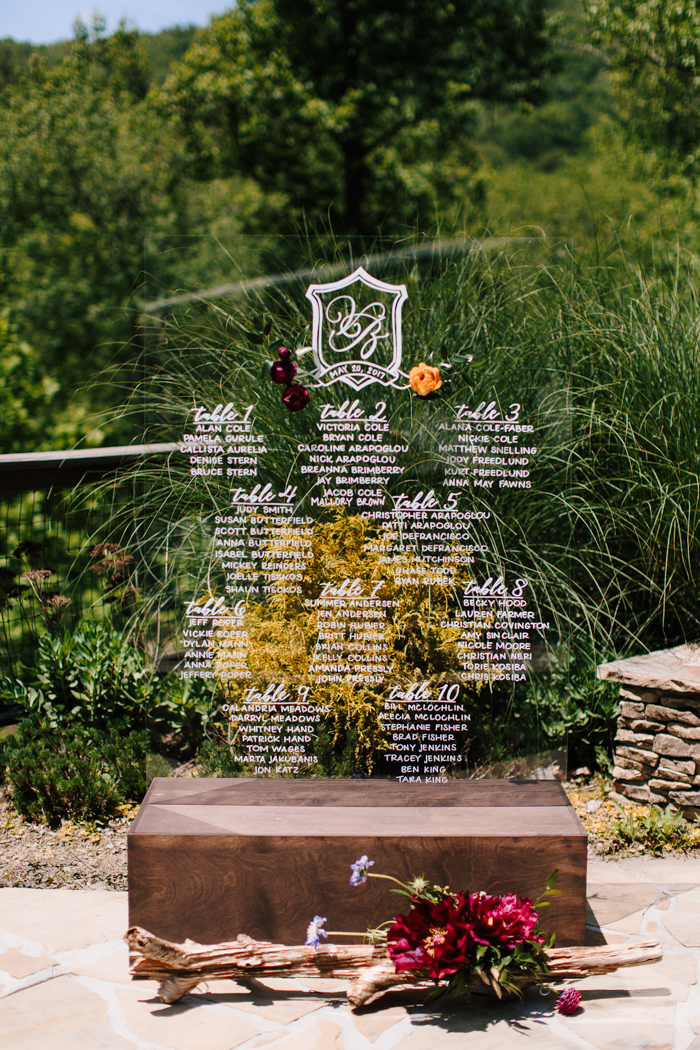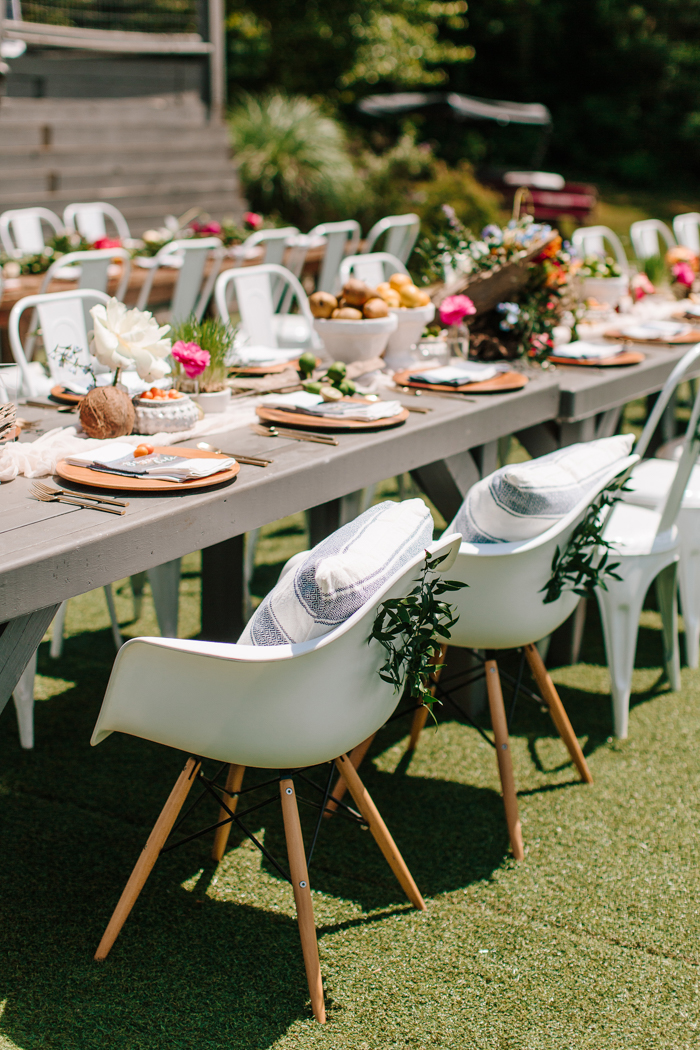 Libby Hockenberry of Amanda Jewel Floral and Design was our designer at Amanda Jewel, and we clicked immediately. She knew exactly what I was going for, sometimes before I did. When we had our last design meeting, she mentioned having bowls of fruit and nuts on the tables mixed in among the flowers as part of the decor. At the time, I couldn't picture it, but I trusted her enough to know that it was going to be a perfect fit – and it was! It was one of my favorite parts of the design execution. The flowers – there are honestly no words for how beautiful they were. There's zero way I could have ever imagined flowers that pretty could even exist. There were peonies the size of my head! It was unreal. They honestly created magic with their flower arrangements.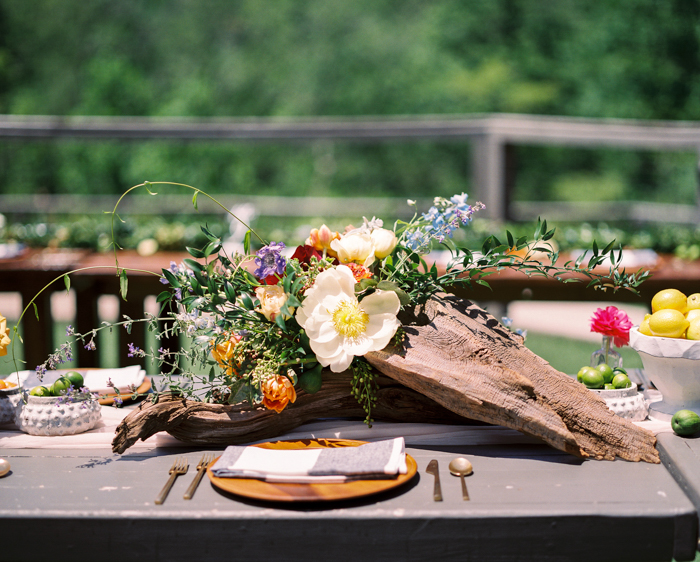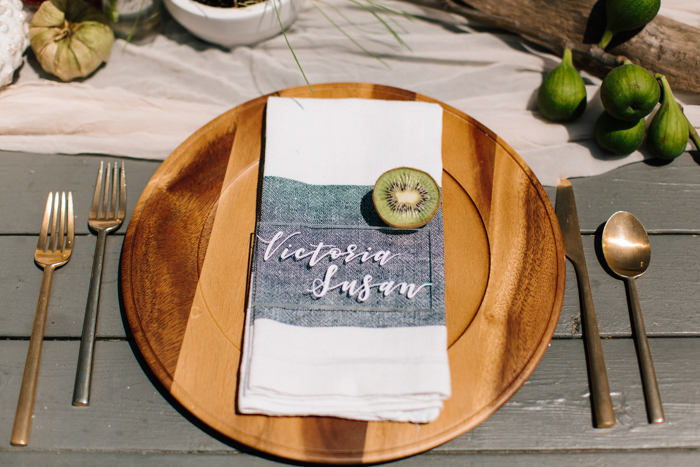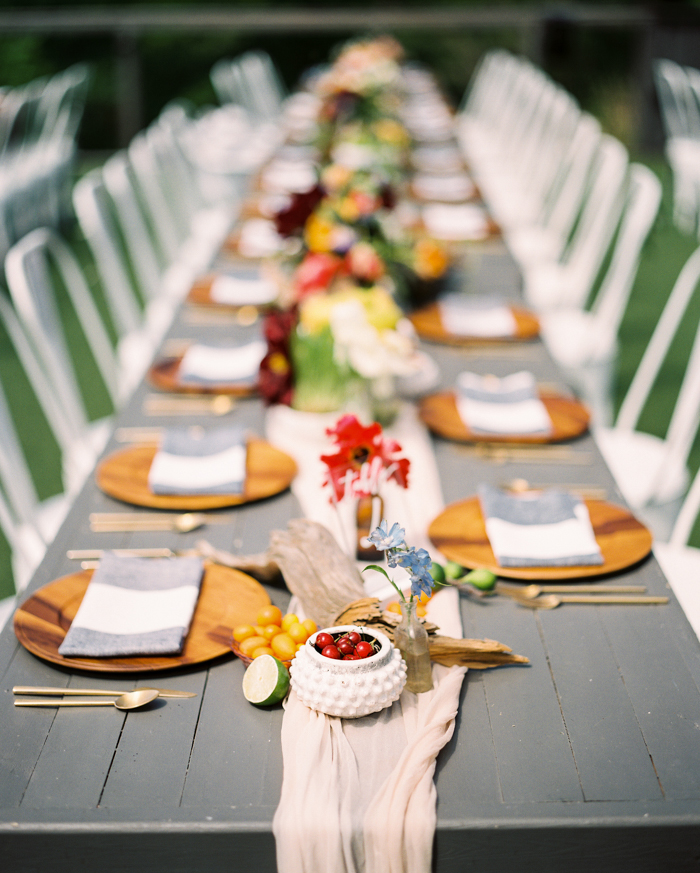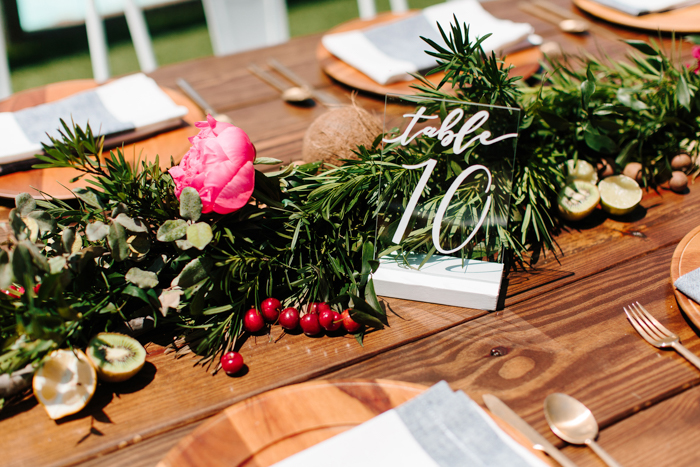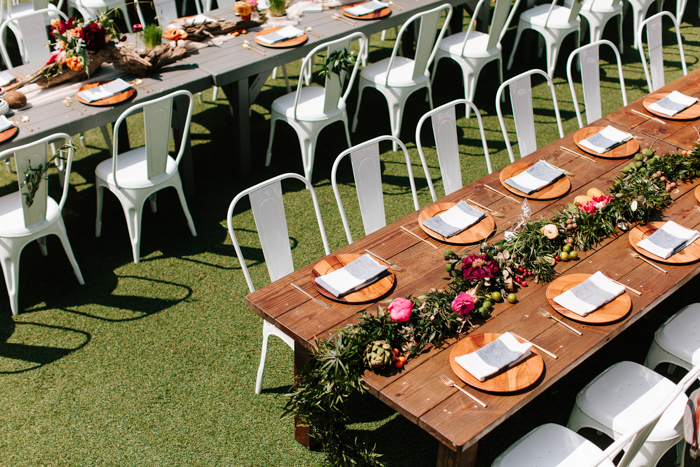 We also decided we wanted flowers to drive the colors and we KNEW we wanted pool floats, so once the fun and whimsy was there in that form, we tried to keep everything else more toned down. It's in such a beautiful setting it felt weird to try and add too much.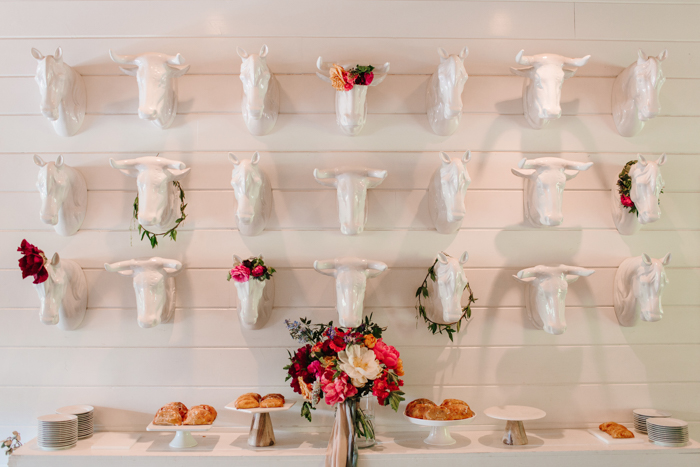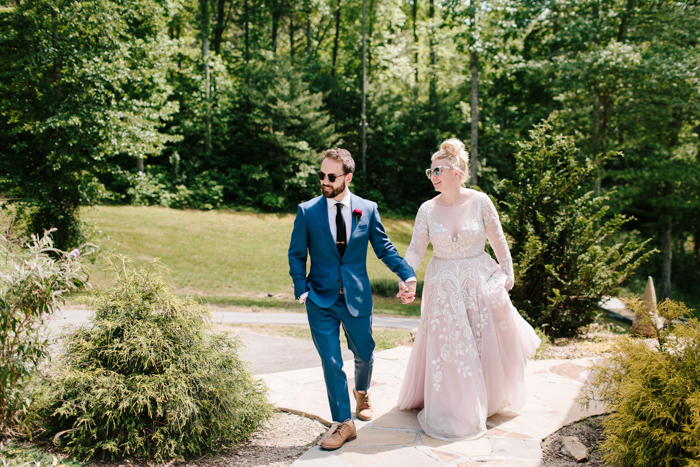 I think our favorite moment was probably when we first got done with the ceremony, after the processional, we went back into the main farmhouse to cool off for a minute and let everyone get to the cocktail hour before we started pictures. I think that first moment where it just got to be the two of us for a minute was so special and definitely stands out as a highlight. Being introduced at the end of the cocktail hour was also a highlight. Walking up the stairs onto the patio where all of our friends and family were waiting was such a great feeling.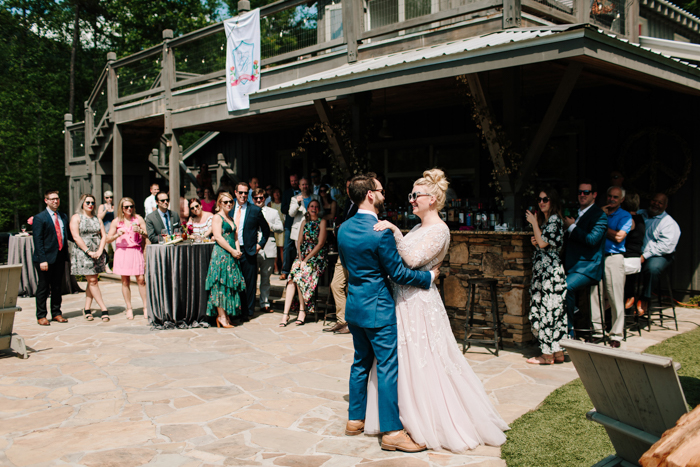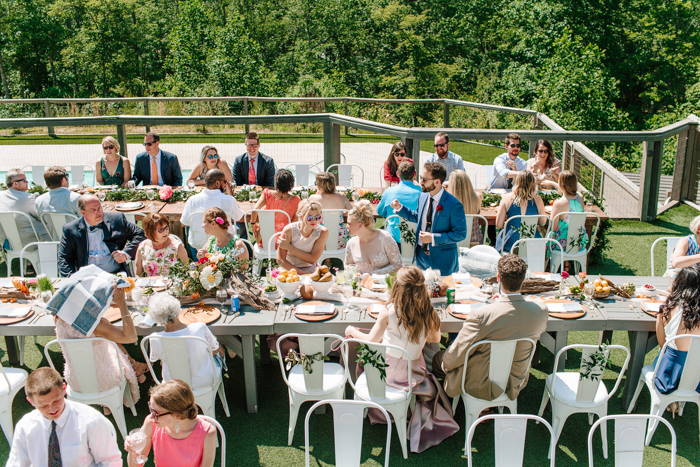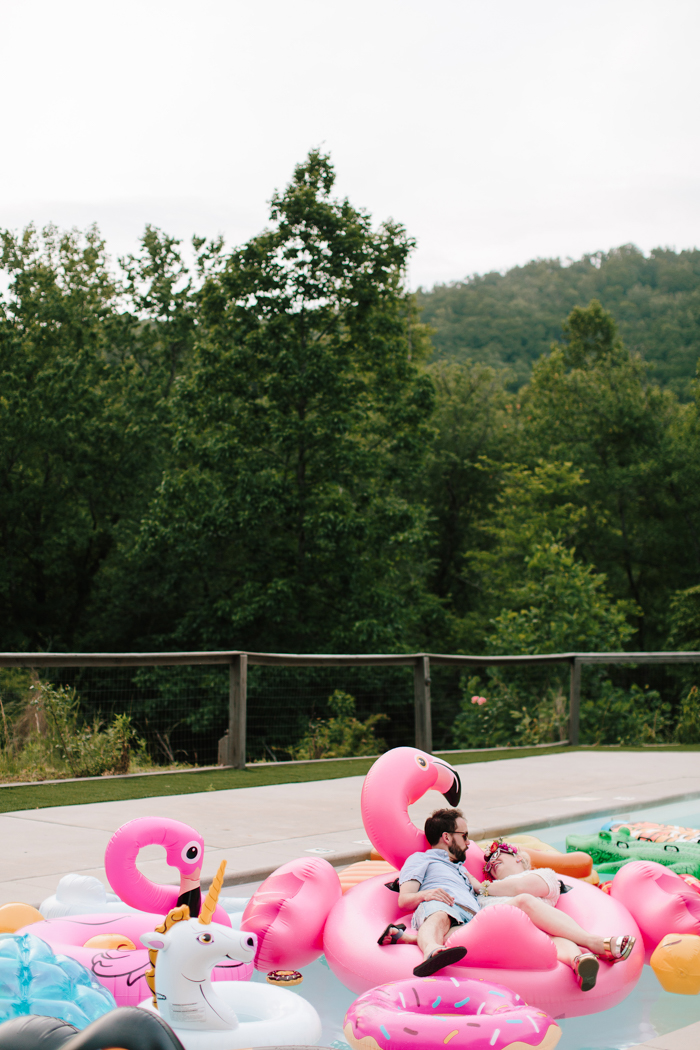 We initially planned on having the reception at night, but the more we started putting together the details, the more it felt like we were trying to force the reception we felt like we were "supposed" to have. I found myself looking the most forward to hanging out at the pool with family and friends and planning the menu for the day after brunch – so we switched gears, replaced a lot of candles with a lot of flowers and threw an amazing brunch/pool party reception! My advice would be go with your gut and do what feels like you.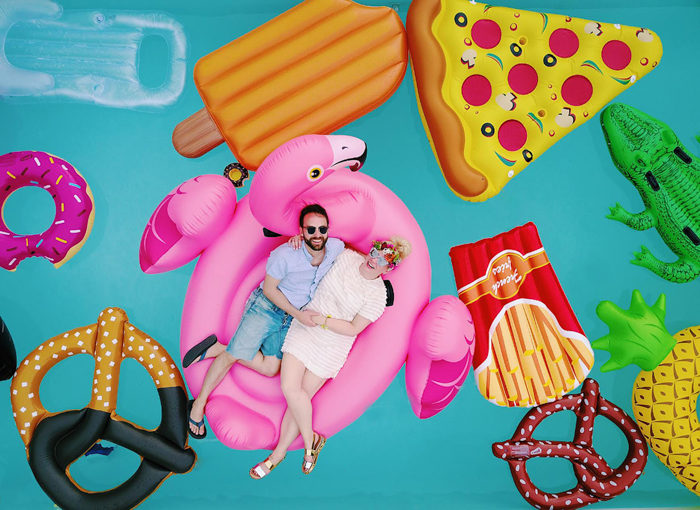 A big thanks to Junebug members Ben and Colleen for sharing this fun, laid-back wedding with us! If the colorful decor made your heart beat a little faster, then you have to check out this colorful Lanikuhonua cultural estate wedding.