Today's Luanda, Angola, Africa wedding is the perfect example of modern meets romance, all brilliantly captured by Melissa Jill Photography. Berta, who grew up in Portugal and Luanda, and Christian, who is originally from the Democratic Republic of the Congo, incorporated traditions from both the bride's and groom's cultural backgrounds. Read on to hear from the bride about how they executed their wedding day vision!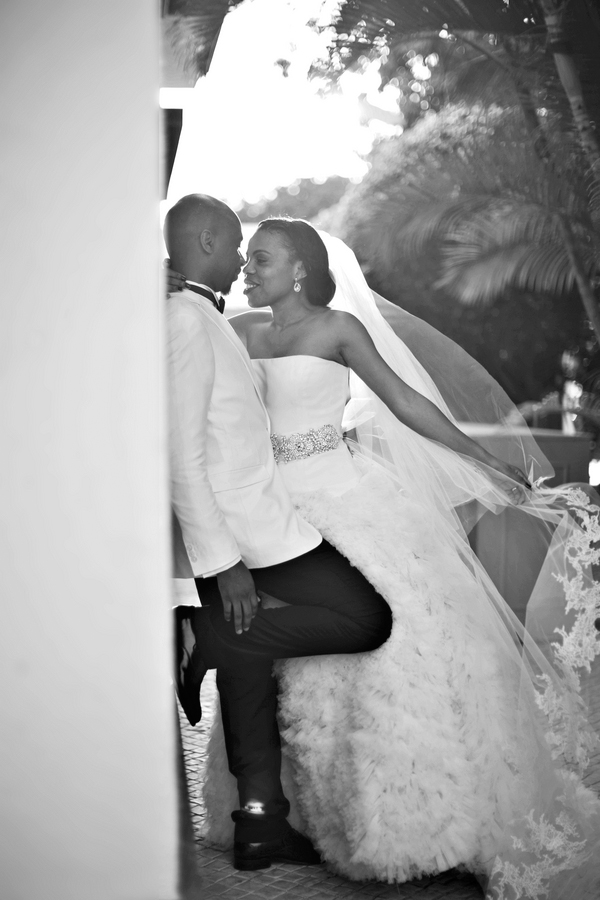 The Couple: Berta and Christian
The Wedding: 9.16.12 – Complexo Hoteleiro da Endiama, Luanda, Angola, Africa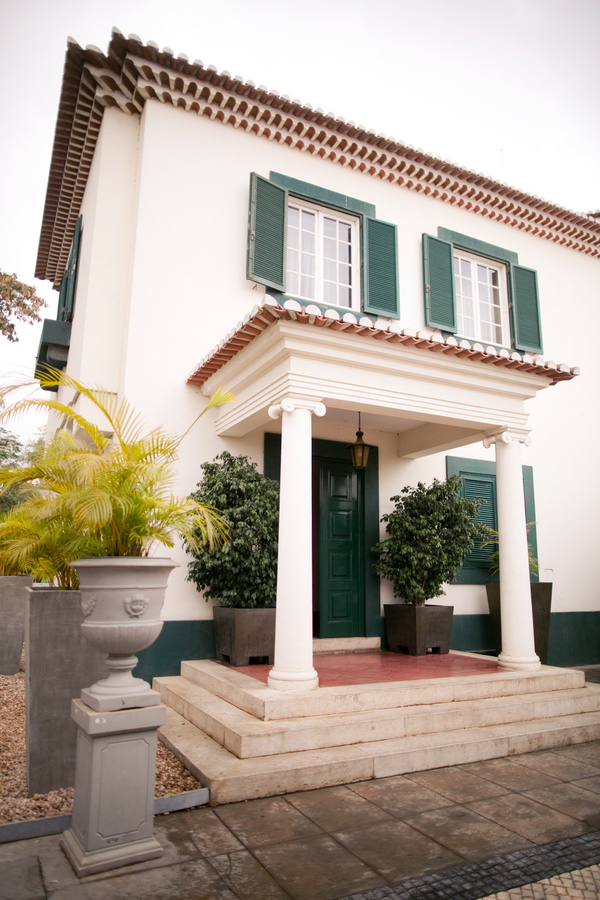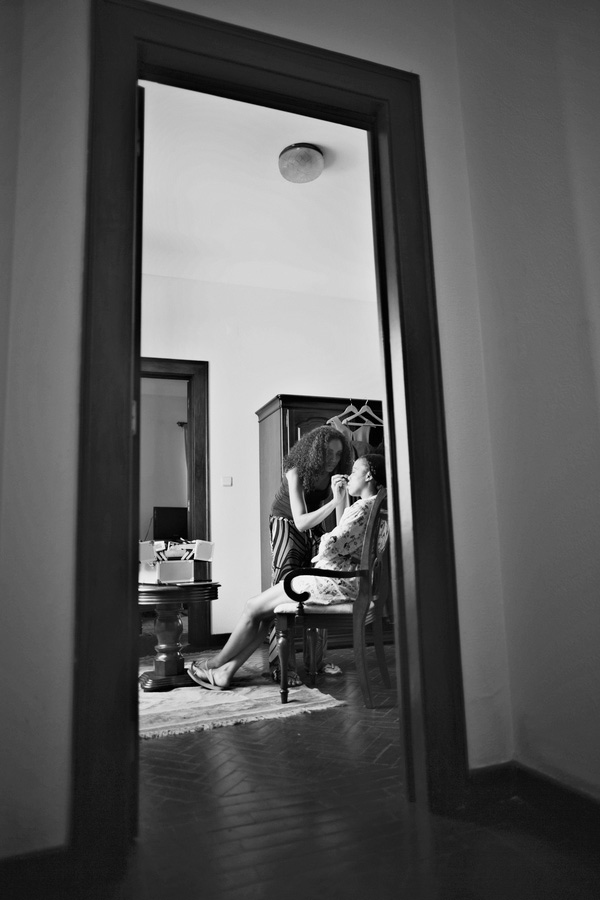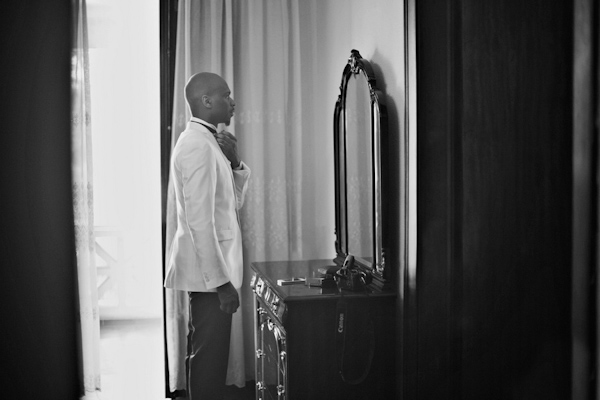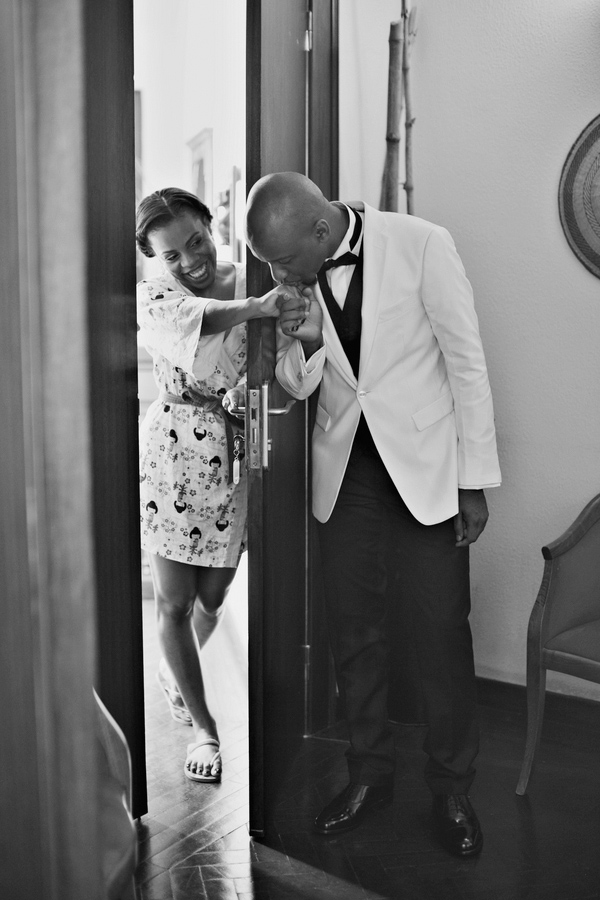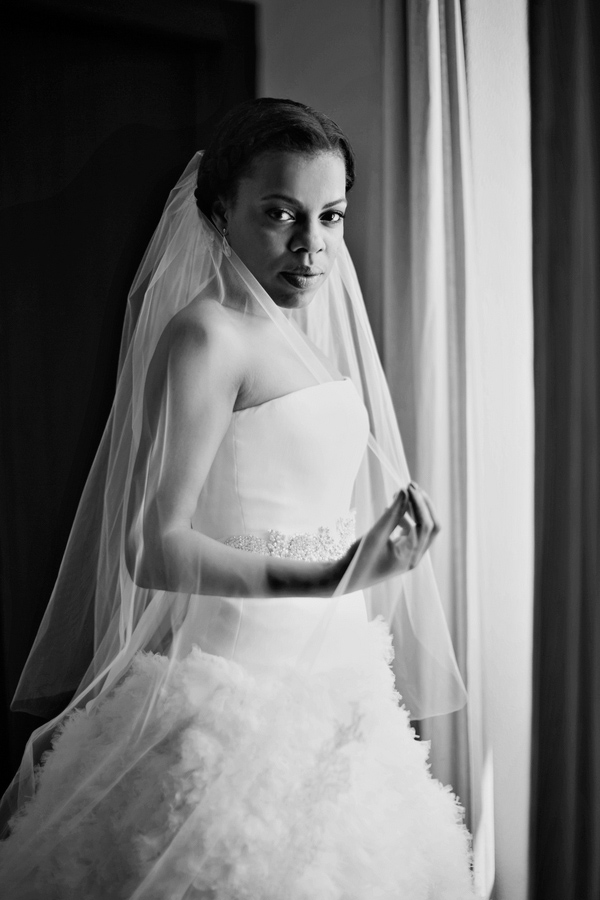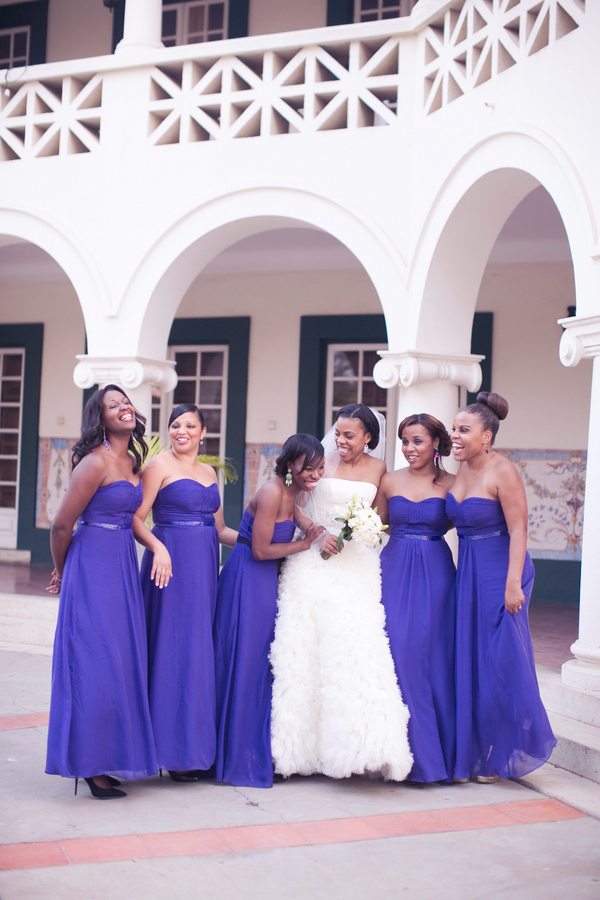 The Goals: Our top three priorities were stunning decor, hiring an amazing photographer and choosing the perfect location.
The Process: I loved every step of the planning experience, from the conception to the execution. However, it was not easy at all, due to the fact that Christian and I had different ideas on how we wanted our wedding to be. In the beginning, I wanted a romantic outdoor wedding and Christian wanted a more modern laid-back style. Because of this, we approached the design process by creating something that combined our two ideas, an environment which included the romantic atmosphere I wanted, incorporated African wedding traditions, a bit of the modern atmosphere Christian wanted, a playground for the kids so that our two daughters and their friends could also participate, and a white background to bring a more relaxed spirit. Having my wedding at the Complexo Hoteleiro da Endiama had always been a dream of mine since I was young, as it is located in my childhood neighborhood. I remember growing up, and my sisters and I would go outside the venue and admire all those beautiful brides on their wedding day and watch the guests entering the reception.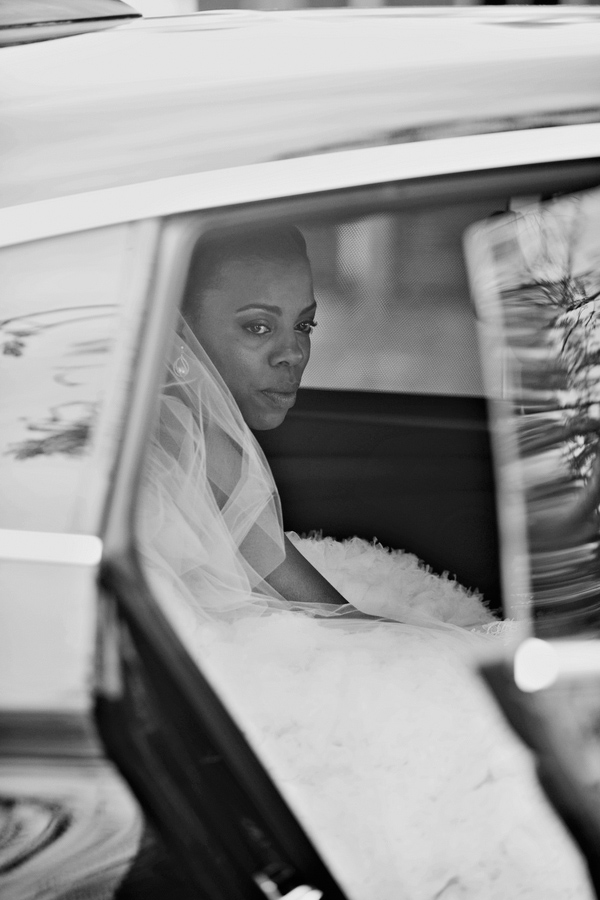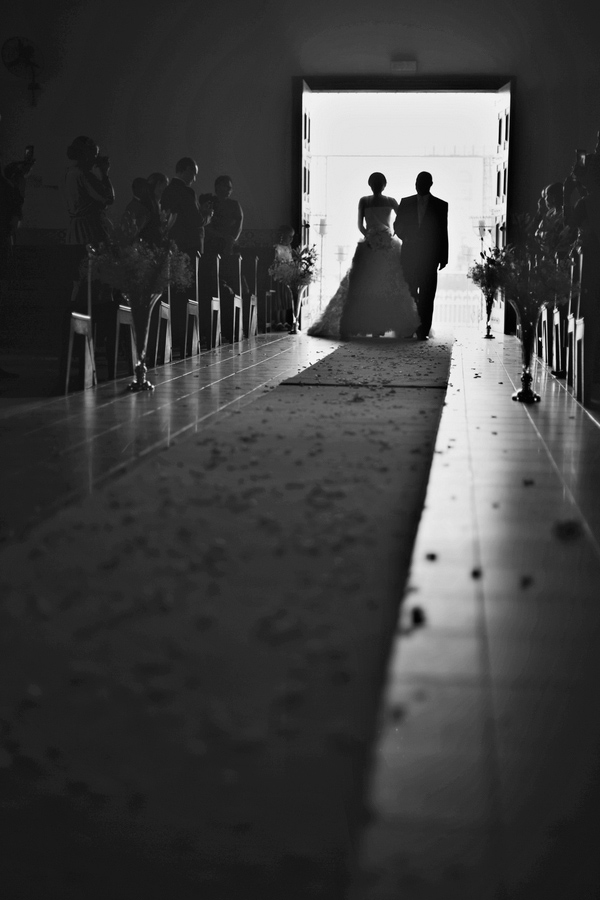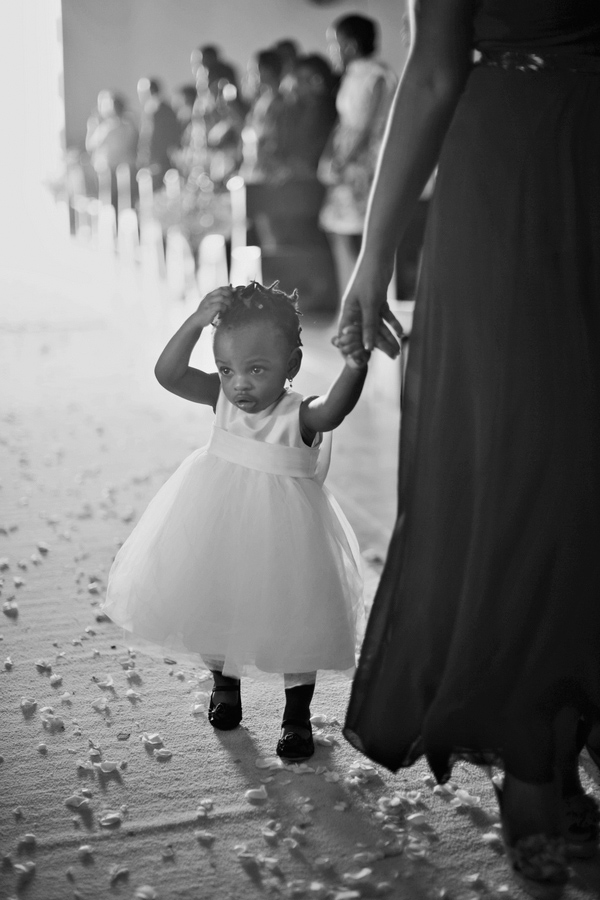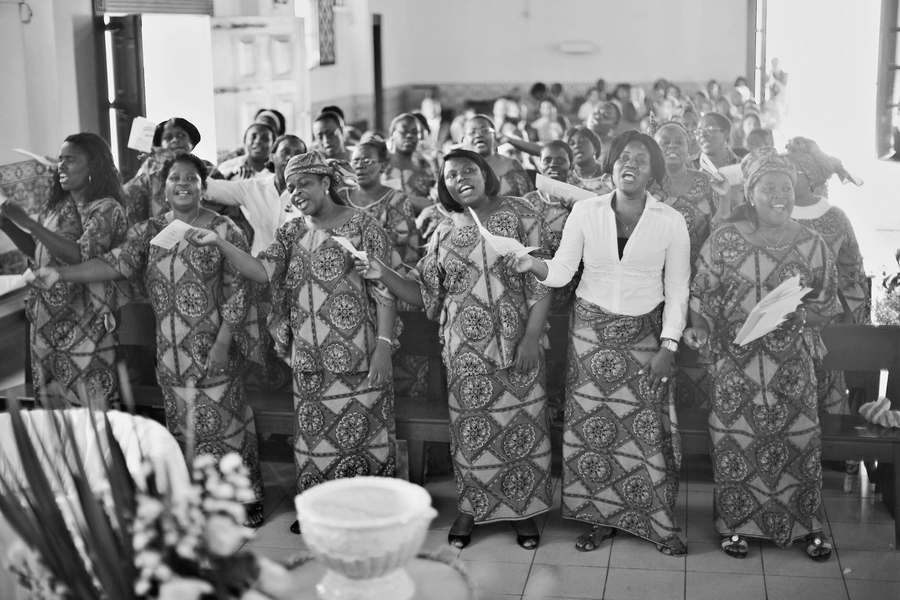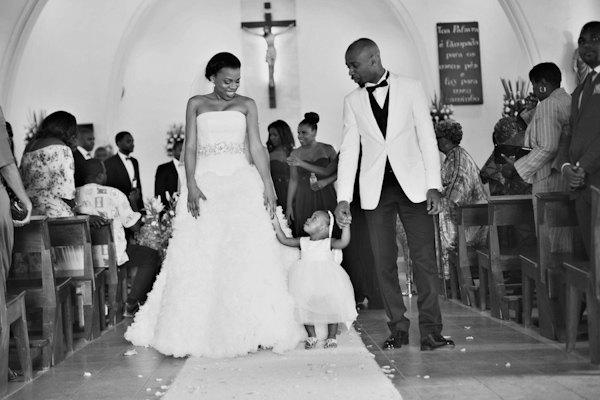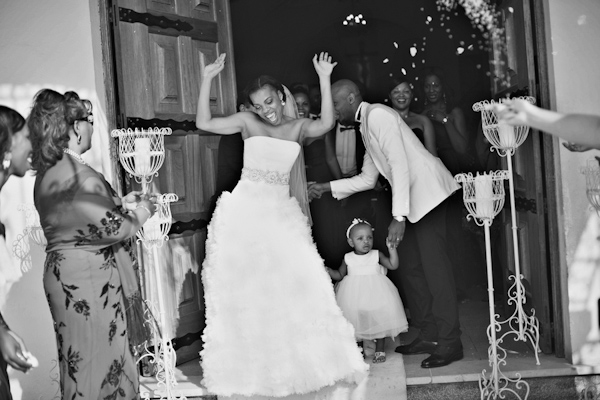 The Design: In terms of atmosphere, everything was thought of. We wanted a romantic atmosphere, so we decided to decorate the entire venue in white. We flew in the white orchids and roses from Lisbon, Portugal and mixed those with local white flowers. We also had white heart napkins holders and white tablecloths. The groom and bride table turned out to be exceptional, and the dessert table was one of the guests' main topics of the evening. It was decorated with white M&M's and brigadeiros (a dessert from Brazil) put in mini decoration chairs and buckets. During the evening we added violet light and candles and white sofas to create a lounge atmosphere so that our guests can have a relaxed "non formal" feeling. My husband wanted his friends to feel that they were also in a club. Also, because we wanted our daughters to be part of the wedding, a space for their friends and cousins was prepared with great care with small white chairs and tables plus wedding related kid's toys. Clarissa Rezende, our wedding designer, made our guests feel special by leaving "with love" messages on the tables and bars. In addition, because Christian is from The Democratic Republic of Congo and his whole family speaks French their chairs and ours were covered with French poems as a surprise to us.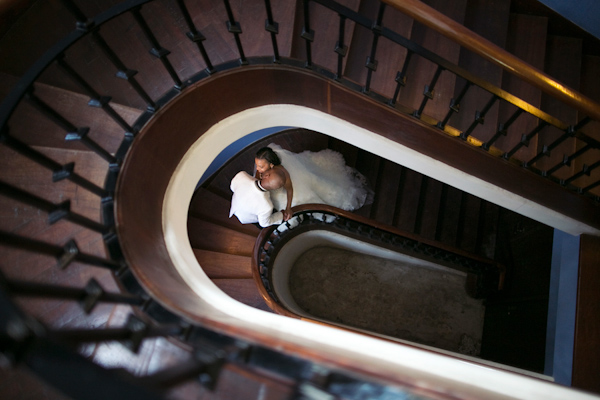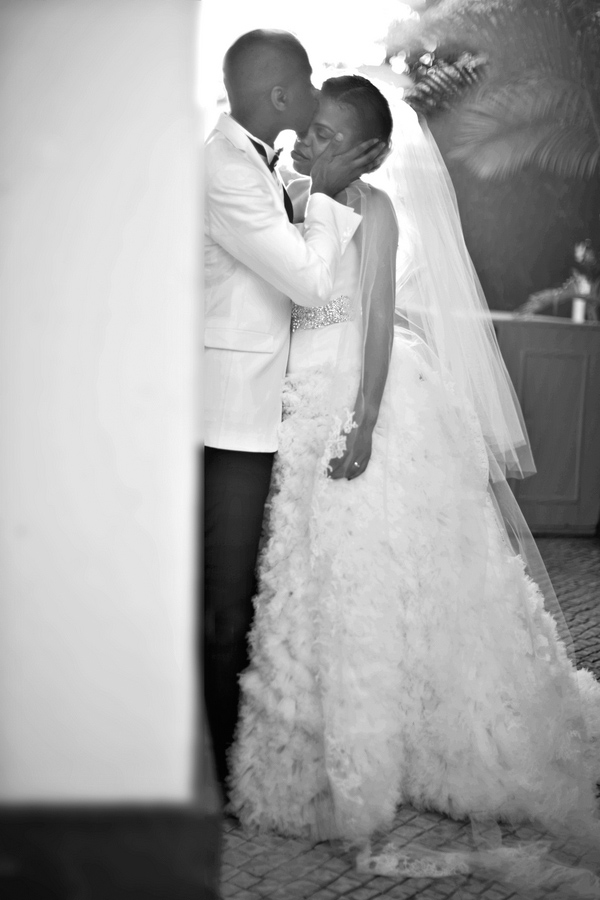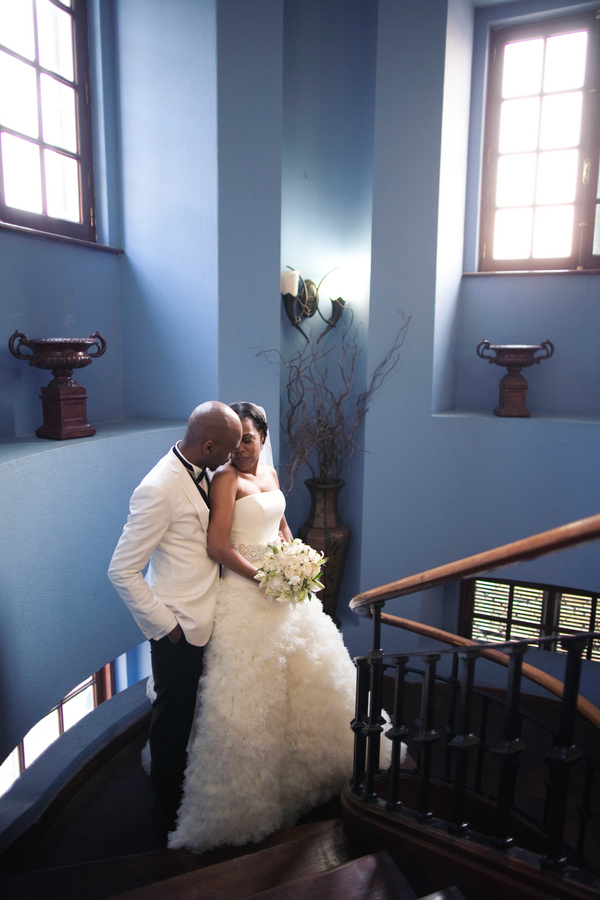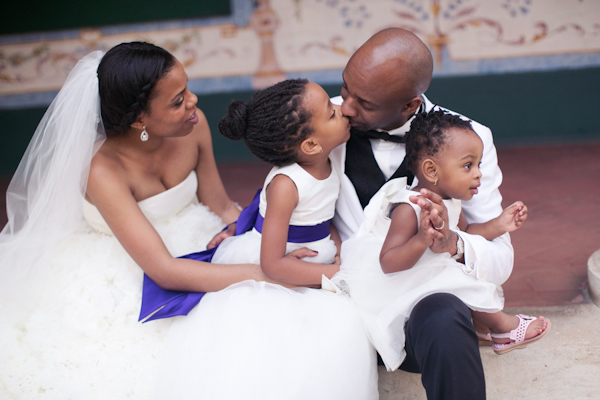 The Moments: There were so many memorable moments during the day but the most memorable was my husband's speech: "Why do I love you? You are a very beautiful and intelligent woman. But there are lots of women out there who are beautiful and intelligent. Why is it that I don't love them but I love you? It's because of your grace. You know that I am a believer. Grace is an unmerited favor. Although I don't deserve the love of a woman as incredible as you, I am blessed with it, I am beyond blessed. And I love you for your grace."
I decided to incorporate an Angolan tradition at our reception entry, a moment where weddings of the past are recollected, when companionship, loyalty and harmony in the couple are brought up by remembering that both men and women worked in the fields together day by day. This ritual also alludes to the necessity of couples working hard at the relationship that starts with the wedding and needs to be constantly cultivated.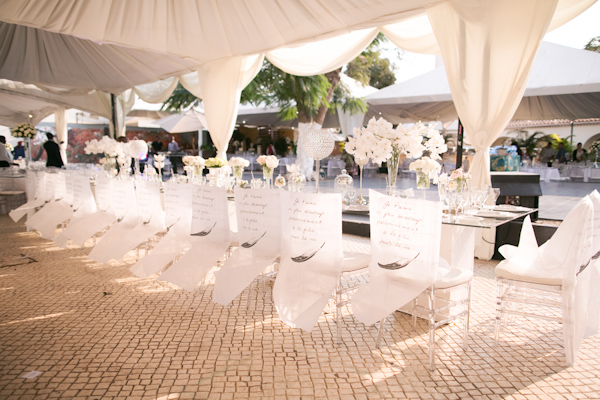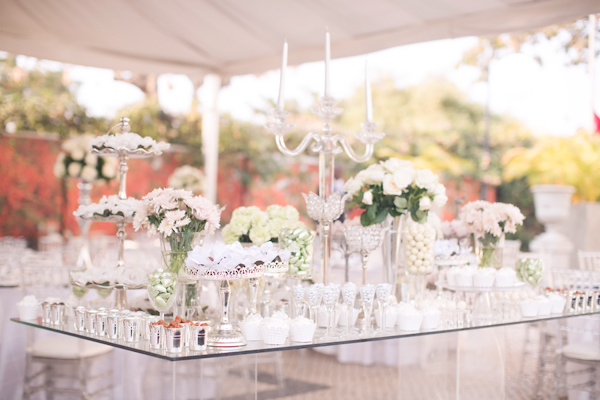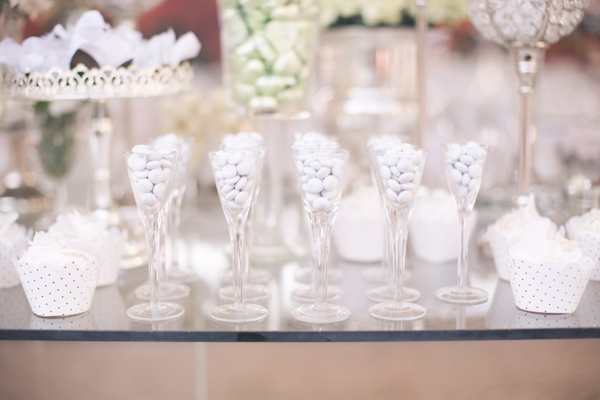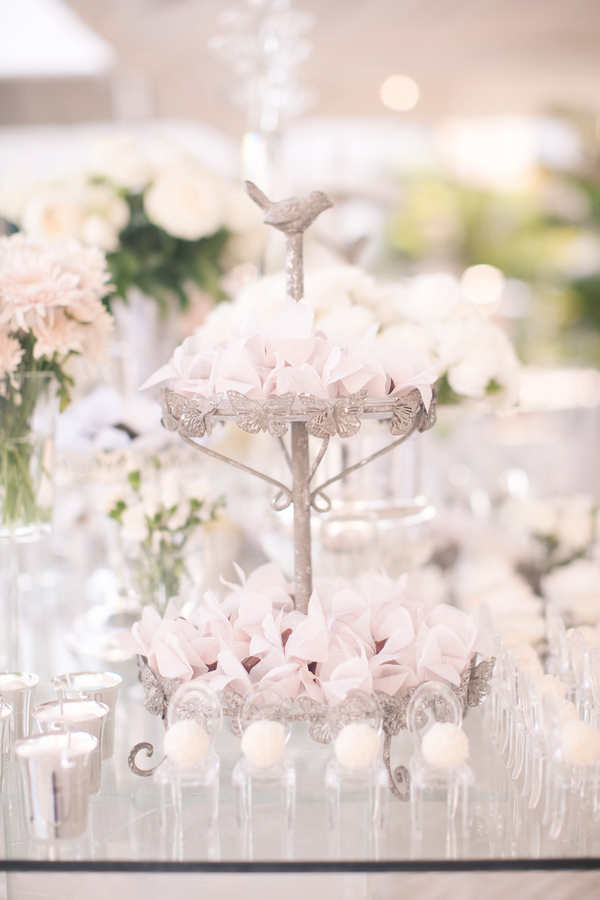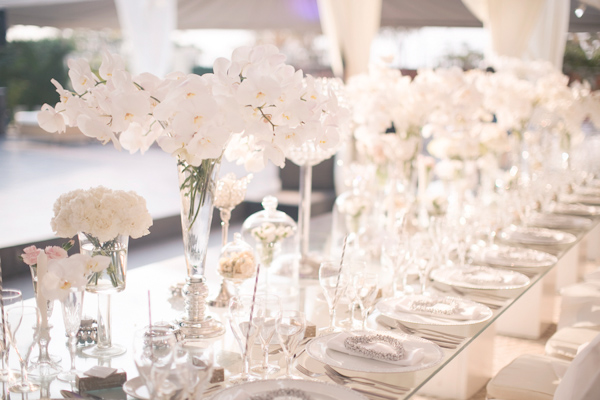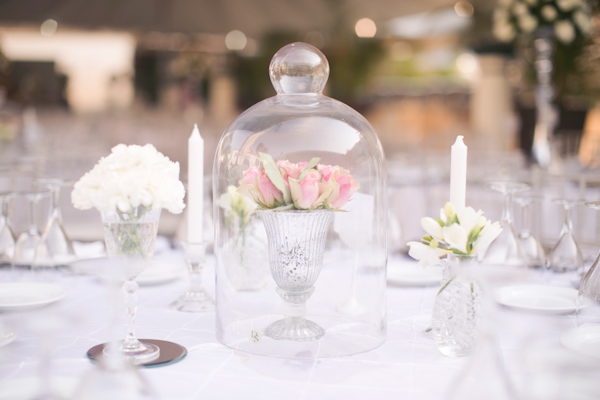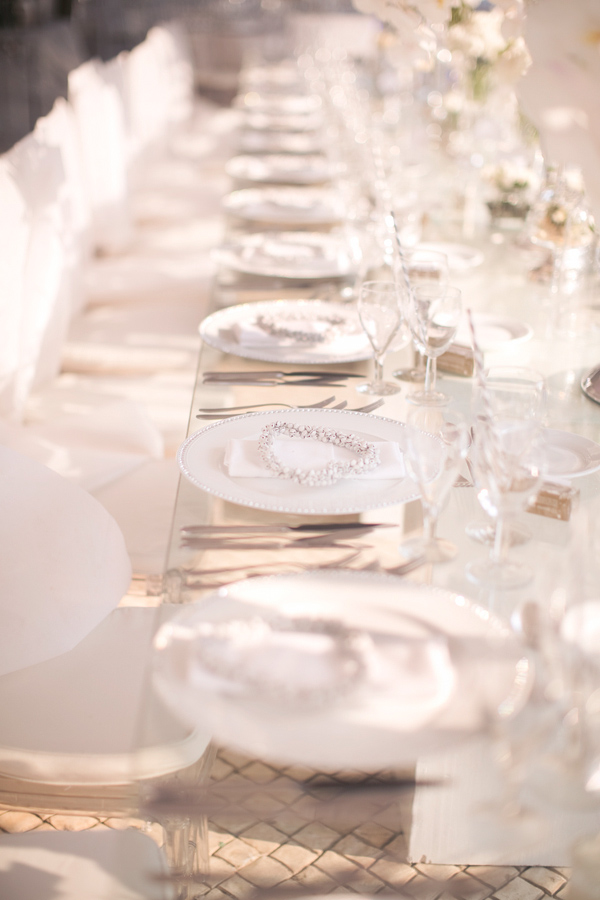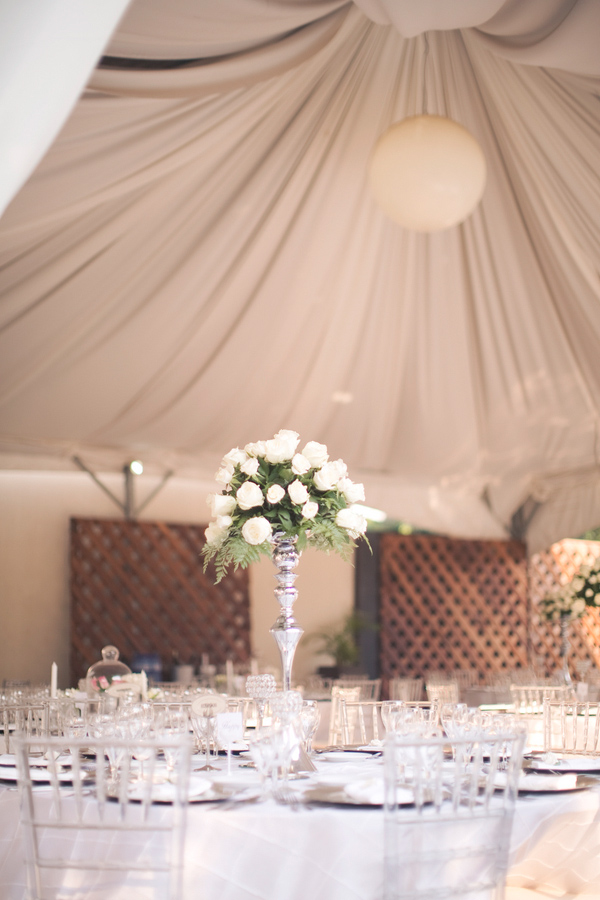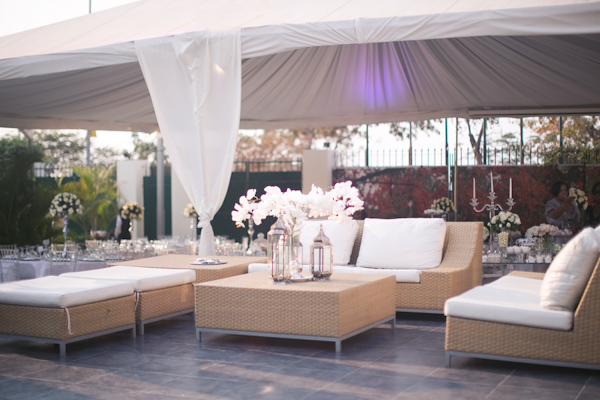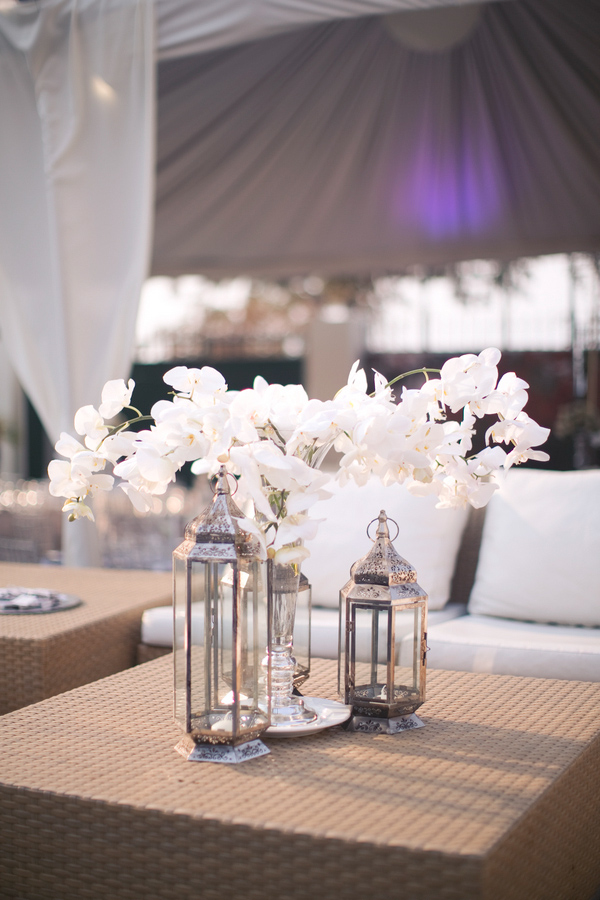 The Advice: Delegate, and remember you can't do everything. First of all, here in Angola we don't have wedding planners, so we are left doing everything ourselves so it is very important to count on our relatives and friends. And that is what made our wedding a special one, because everyone was involved in the process.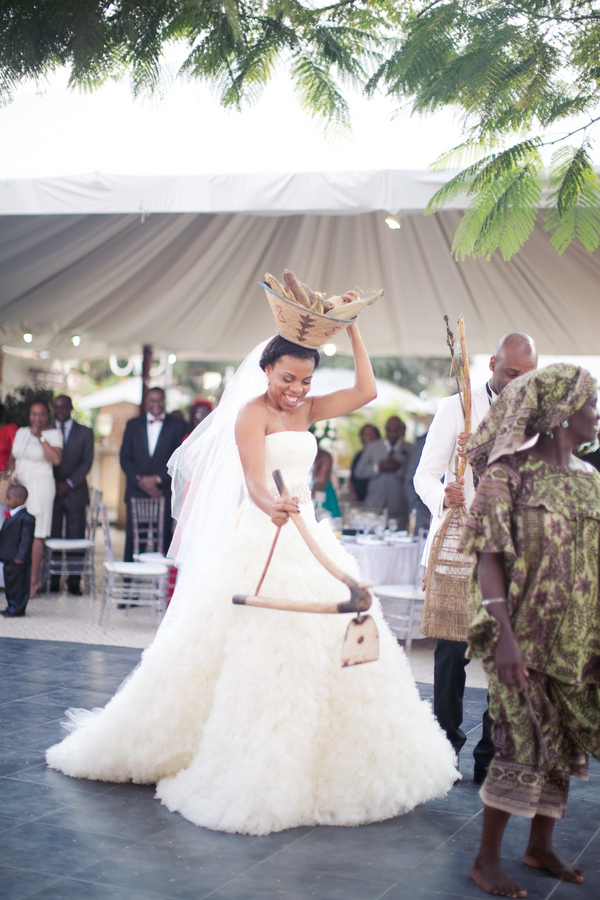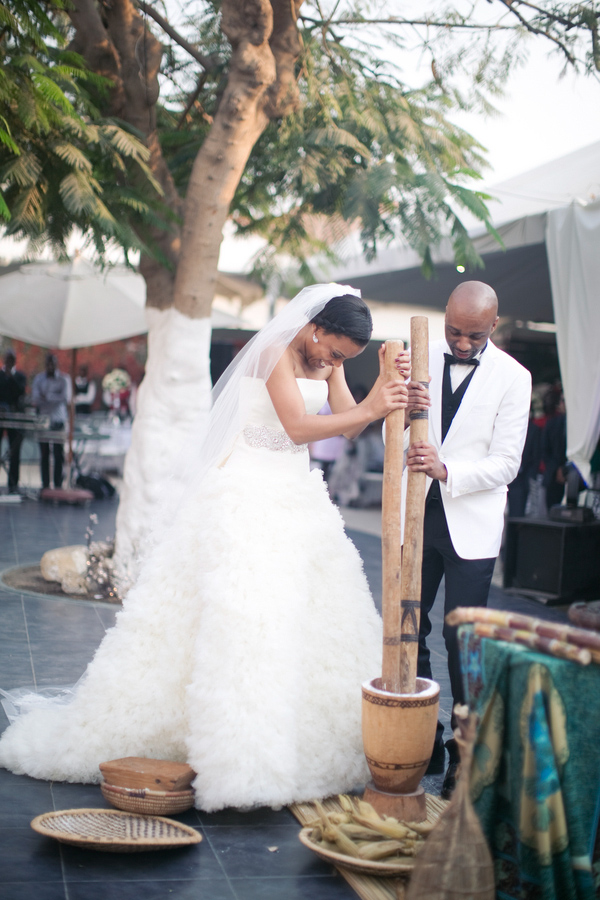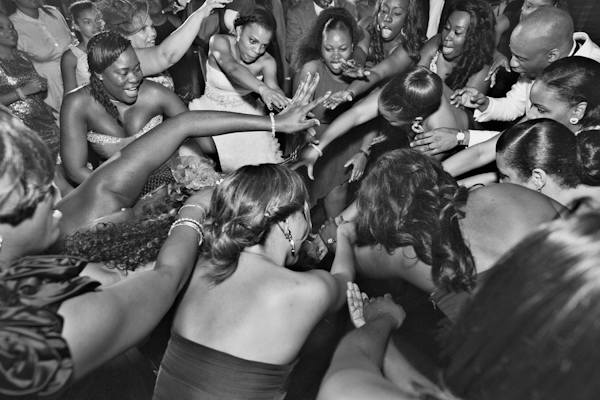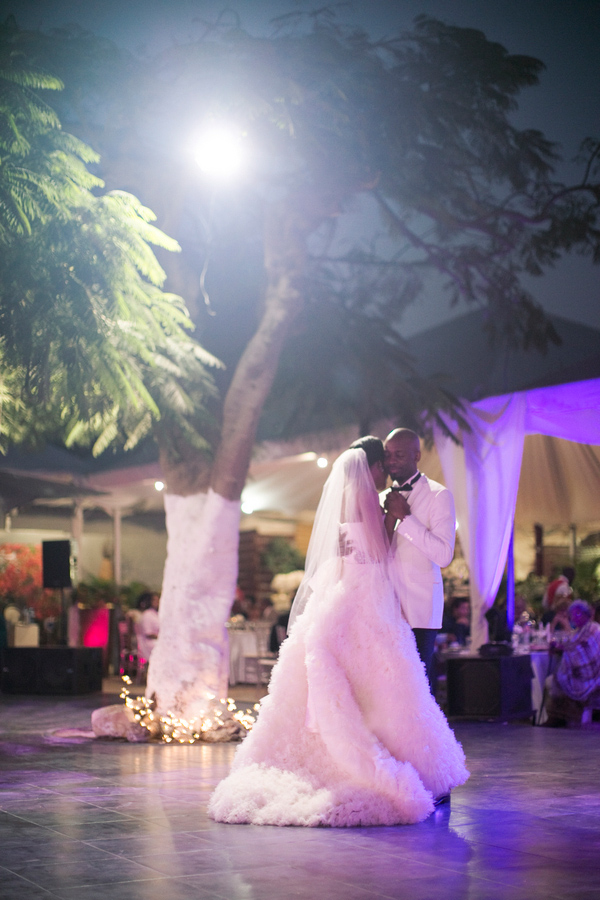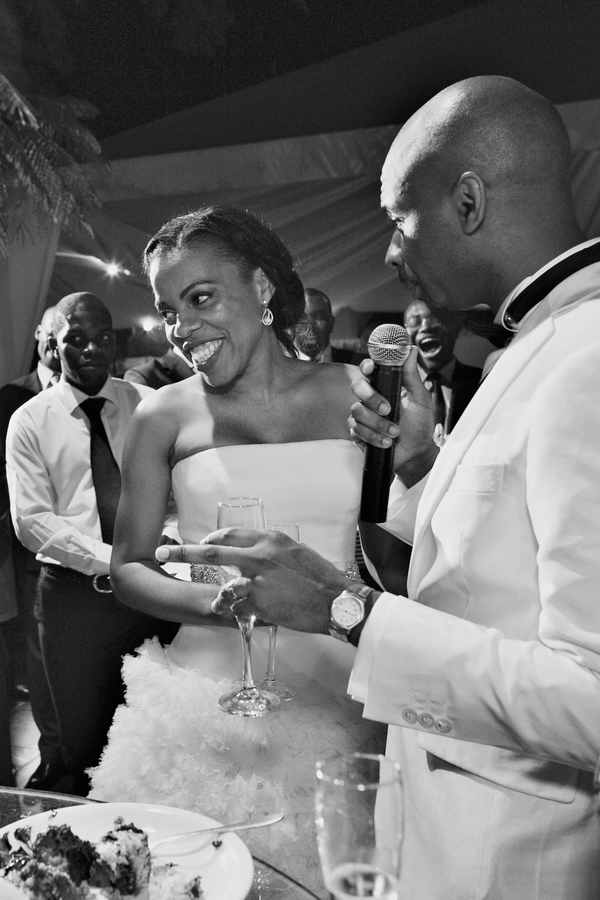 The Wedding Team:
Photographer: Melissa Jill Photography
Ceremony Venue: São Joaquim Church
Reception Venue: Complexo Hoteleiro da Endiama
Invitation Designer: Judy Paulen Designs
Catering: Complexo Hoteleiro da Endiama
Florist: Clarissa Rezende and Yolanda Carneiro
Cake: Complexo Hoteleiro da Endiama
Wedding Dress: Vera Wang
Bridesmaids' Apparel & Accessories: Coast London
Groom's Apparel & Accessories: Pal Zileri
Groomsmen's Apparel & Accessories: Next
Makeup: Alexandra Ramalho
Hair: Vanda
DJ: Helder Silva
Favors: Confetti UK
Event Planner Assistant: Leo Carrascoza
Thank you Berta and Christian for sharing your wedding day with us!
Looking to plan a destination wedding in Africa? Check out some expert advice from South Africa Junebug Member Wedding Concepts in this reccent Wedding Planning 101 article.